Below are resources that we use for travel, retirement and on our blog.  These are tried and true.  We only make recommendations on products or services that we have fully vetted and use for ourselves. New services and products come out all the time so if we ever find something better, we will update this page with the new information.
Disclosure: Some of the links below are affiliate links.  Affiliate links contain our special code that if you click on them and buy the product or service, we could earn a commission. This comes at no additional cost to you. All of the companies/products below are products that we use on our travel and recommend to make your travels easier. You will most likely see examples of the services/products in our pictures throughout our blog posts. If you have any questions about the resources below, please email us.  We'll be happy to answer them.  If you do book or purchase something we recommend below at a later time, we do appreciate your support of Retire Early and Travel, if you would come back and do it through the links below.  
Unique Swing Around Pod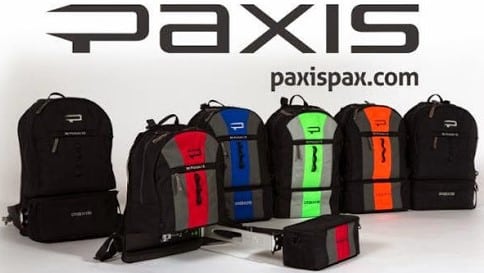 One of the most unique backpacks we've ever used.  The easy access pod that swings around makes getting things out quick and easy without having to take the backpack off.  The backpack also has a flat bottom making it stand up with ease.  The model 18 fits nicely under the smallest of airline seats. Click here for this savings.
Simply the Easiest Travel Clothes
Columbia Sportswear is simply the most affordable and easiest clothes to travel with.  We use Columbia almost exclusively.  What I like is that they pack easily and don't get wrinkled.  Much of it has UV protection, stain resistant and breathes well.  We like to pack lite and Columbia clothes make that easier.  Hands down some of the best value for your money. Click here for this savings.
Small and Easy with Full Professional Features
Sony Alpha Series Cameras
Pictures and video are so important to remember your travels. We found that many times, we didn't want to carry the big full DSLR camera. A camera doesn't do you any good when you don't have it with you. We decided to move to a mirrorless camera. It's half the size and weight and we found that we tend to carry it with us more. We use the Sony a6000. It's a great camera.  Very high-resolution pictures and also takes excellent HD video.  We've been so happy with the purchase.  And since Sony came out with the new a6300 model, the a6000 can be purchased for a great deal.  And it comes with a prime lens and telephoto. Click here for the savings.
Computer Travel Technology
Faster VPN Substitute
SmartDNS Proxy
This is what we use when traveling and living abroad instead of a VPN.  This allows you to change where your computer or router does DNS lookups.  This has worked for us instead of a VPN 90% of the websites we visit.  In our experience, using a VPN always has overhead and slows down your connection.  This inexpensive solution works for banking, video streaming, etc…   You can give it a try for free for 14 days to see if it works for you. Click here for the offer.
Always have your notes with you
Evernote
Evernote is one of my favorite tools. I use it to write my post drafts and to store all of my important travel information. I like that it automatically saves and syncs so it's available on all of my devices and my wife's. The paid version gives you offline access which is really important when you travel and don't have Internet. Click here for the offer.
Hosting With Support When You Need It
Bluehost
We've used many hosting providers over the years before settling on Bluehost.  We've been with all the well-known names and most work just fine when things are going well.  But when you have a problem, that's what separates the good ones from the bad.  We can't tell you how many times we've had website problems and the hosting company would always try and blame it on our website.  We had to be the ones to prove it was their problem and not ours.   That doesn't happen with Bluehost.  They first will look into the problem to try and diagnose it instead of telling us that they don't have any widespread outages so it must be our problem. That's what we want in a hosting company.  Support when you really need it. Click here for the offer.
Great way to learn affiliate marketing
Affiliate Marketing Course
Making Sense of Affiliate Marketing is a great course to learn how to make money with your website.  Learn how Michelle went from $0 to $50,000 a month with affiliate and direct programs. Click here for a special offer.
Best way to build your email list
This is a great way to build up your email list. Make polls and quizzes easily and have them integrate into your favorite email marketing program.  Click here for a special offer.
Best Photo Editor
PicMonkey
PicMonkey is the photo editor we use to create all of our photo collages and social media images. What I like about PicMonkey is that you can store all your images in their cloud for easy retrieval and modification. No need to start from scratch everytime, use one you already made and just change the picture and wording. Click here for a free trial