Croatian Ancestry
Tina and I like genealogy, and we have created a lengthy family tree for both our families. My roots on my mother's side indicate that my great-grandparents were born in Croatia. Specifically, Delnice Croatia (pronounced Dél-Neet-Sa) located in the mountain region of Western Croatia. Since we were visiting Croatia, we decided to visit Delnice and do some research on my family. The day before, we did a Zagreb city tour with Adria Putovanja Tours and told the Director about the desire to visit Delnice. We told her we wanted to see if we could find any family graves. Since her company does custom tours, she offered to take us to Delnice.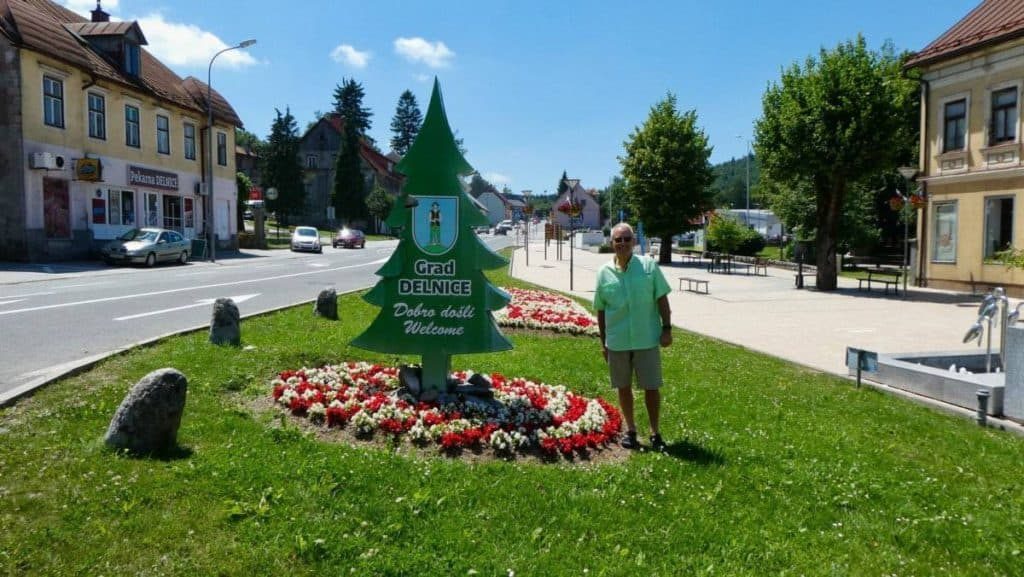 My Ancestral Hometown of Delnice, Croatia
Delnice is about an hour and a half drive from where we were staying in Zagreb. Delnice was a lumber town back in the day. We learned that much of the wood used to build the island of Venice, Italy came from Delnice. Our guide picked us up at our hotel in the morning. It turns out; she called the small tourism board in Delnice the evening before to find out where the graveyard was. She also told them my four surnames that we were looking for information on and the story I told her about my grandmother's nut roll.
Povitica (Nut Roll)
The story I told her was from one of my fondest memories of my childhood. It was of my grandmother making a desert we called nut roll. Of course, nut roll was the English name of what my grandmother always called povitica. While in Zagreb, we would see povitica in the bakeries but soon found out that they didn't call it povitica. They called it Orechovnik. Our guide explained that there are different words for some things depending on the region of Croatia. She being Croatian had never heard of povitica. Nevertheless, when she called the tourism board of Delnice, they said: "sure we know povitica." She confirmed that in the region of Delnice, they call nut roll, povitica.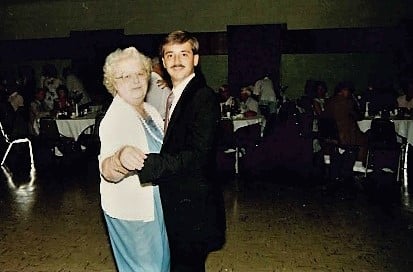 Our Arrival
We arrived in Delnice to a woman standing outside the tourism board office waving. She was excited about our arrival and wanted to be sure we found the office easily. We were surprised to find out that the Delnice tourism office arranged to have a local historian, Dusanka, meet us and show us around Delnice. She took us to the office to meet the tourism person, Vedrana. The tourism person spoke English, so she explained some of the things about Delnice. Then came another surprise, they not only had a bag of brochures about the city, but they also made me a big povitica that was still warm as a gift. I couldn't believe it. I insisted on getting a picture of both of them along with my freshly baked povitica. It was such a welcoming gesture. Tina and I enjoyed eating it for days after while touring Croatia!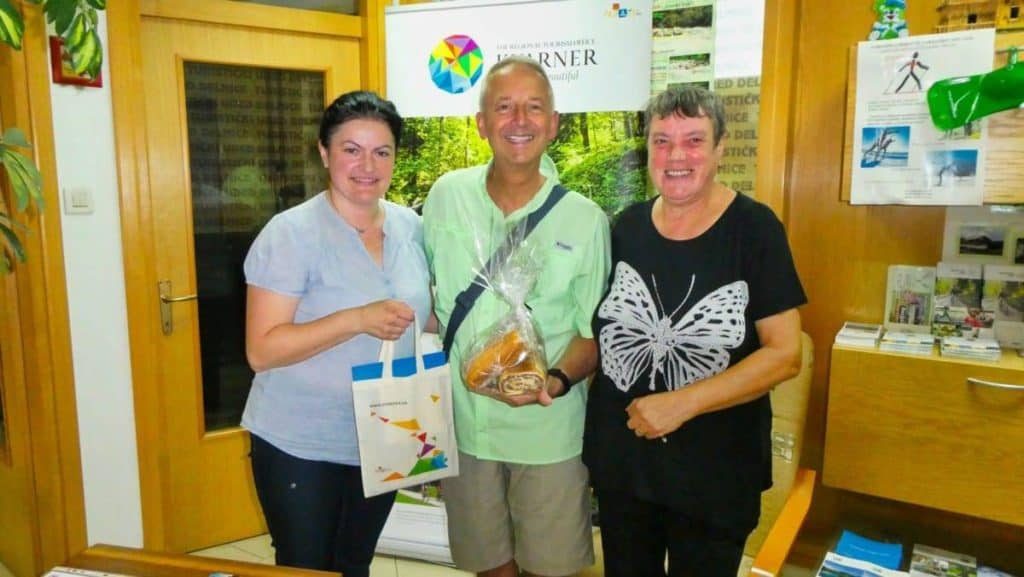 Where Delnice Began
After a few more thank you's and hugs, we started our tour. The historian took us to the area that was the first settlement of Delnice. Of course, it was a place that had a mountain stream water source. There's a spring-fed fountain with water you can drink that was from the first settlement. There aren't a lot of places in the world where you can safely drink spring water, but the water in Delnice was great. Delnice is a pristine nature area of Croatia. Because of the mountains, it's especially enjoyed in the winter by Croatians.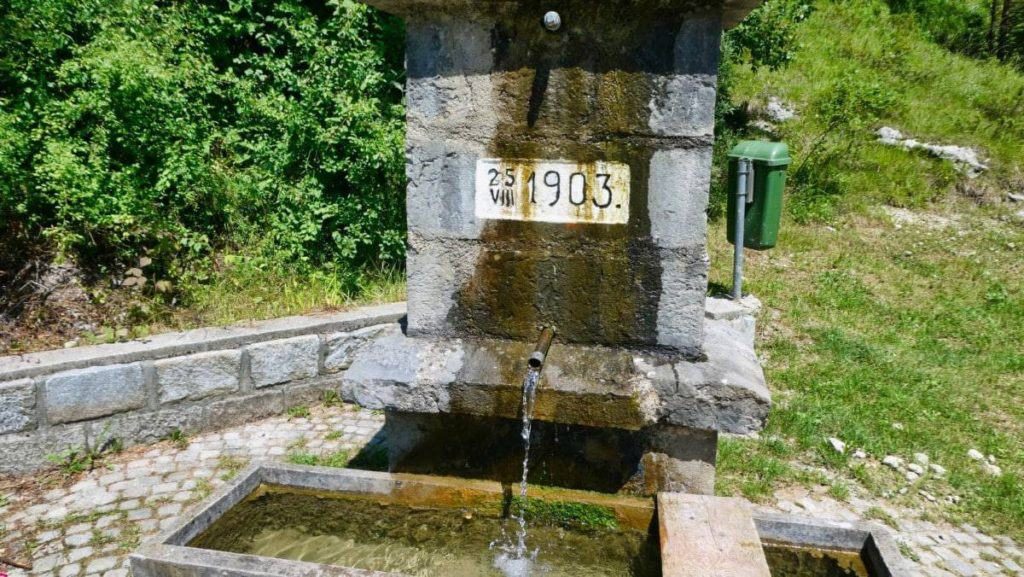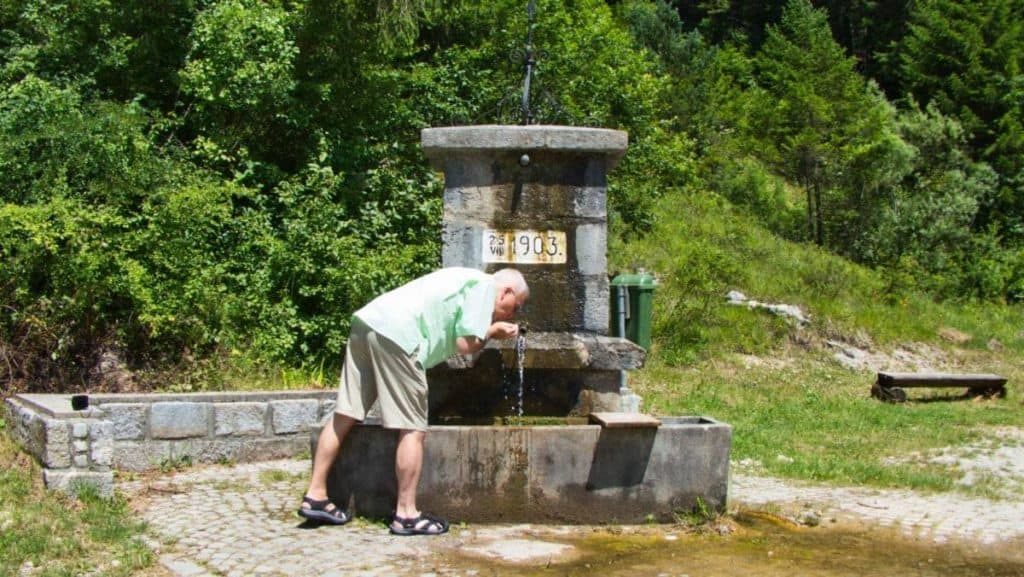 Next stop was the town's ski lift. Delnice has an old and new ski lift. Having gone skiing on both coasts of the US, I can tell you that this was a small single run slope, but it was cozy and quaint. The lift remains on the same old slope from decades ago. And this old lift wasn't a chair like we are used to today but rather a t-bar surface lift that you sit on as it pulls you up the mountain along the ground.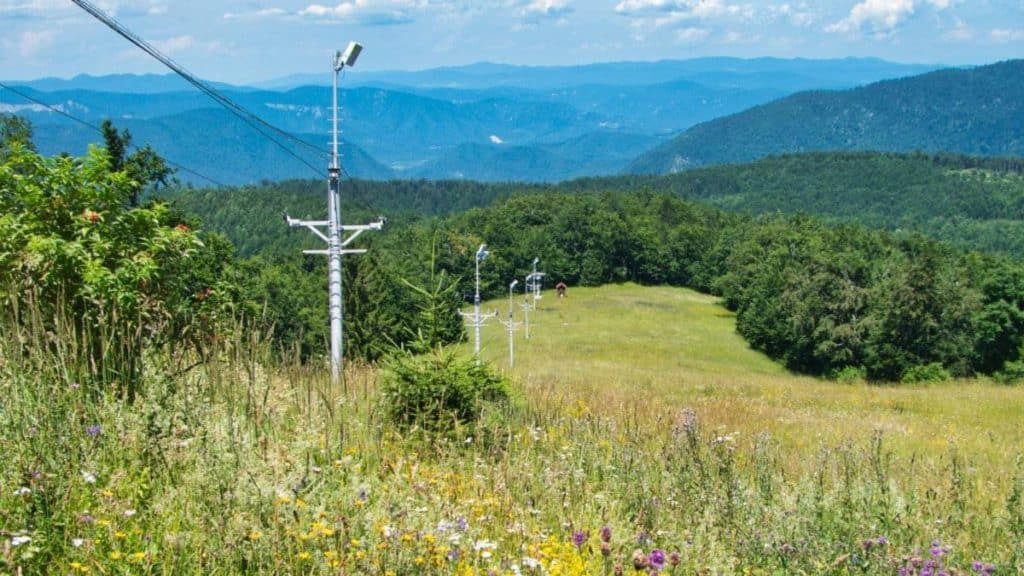 The Unopened Museum
The city has a museum they are working on but isn't open to the public yet. It consists of a restored house from 1752, completely furnished with period furniture and items, so it's just like life was in the 18th century. Even though they weren't officially open, they took us through the house. It was lovely. I was happy to see it as it gave me an idea of how my distant Great Grandparents lived in Delnice over 200 years ago.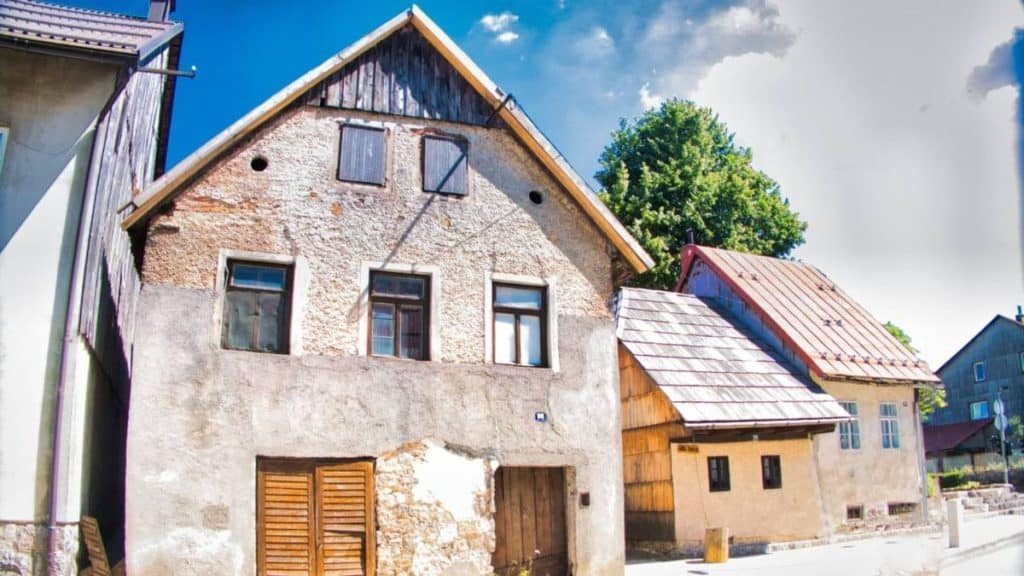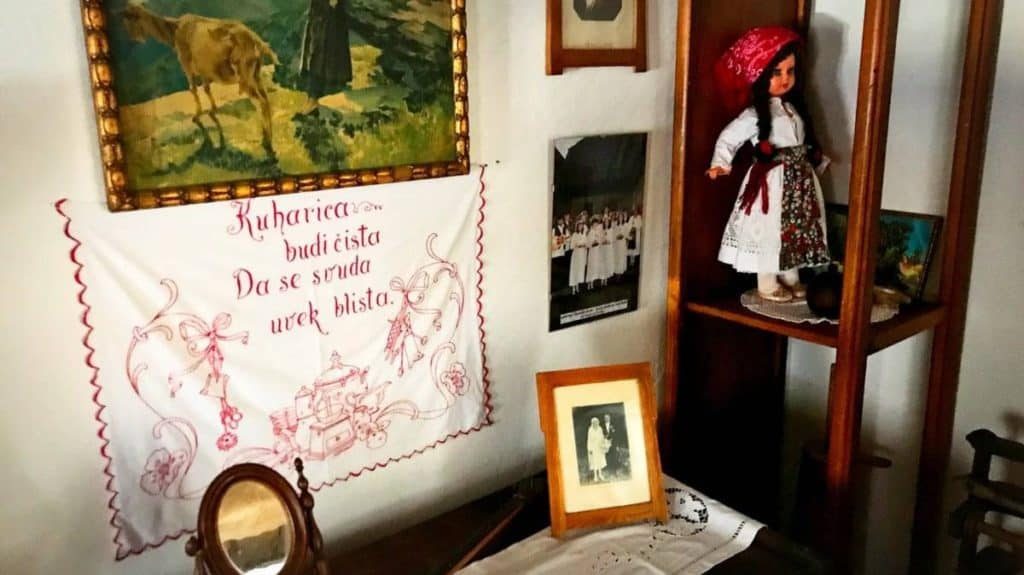 The Search for my Ancestors
Our last stop was to the only remaining graveyard in Delnice to see if we could find any of my relatives that I had on my family tree from Croatia. It wasn't a large graveyard, but it did have at least a few hundred or more gave markers. The four of us, Tina, Doliborka our guide, Dusanka our local historian and I separated to look for the names. While we found many graves of my family's four surnames, they were all descendants, not the actual people on my tree. It seems there were no graves that remained that went back before the late 1800's.
I learned that most of those markers, made of wood, deteriorated through the years of harsh winters. But no matter, I have many pictures of distant cousins that I will be able to use to fill in more of my family tree. It was touching to see the length the small community of Delnice went to help me in my quest.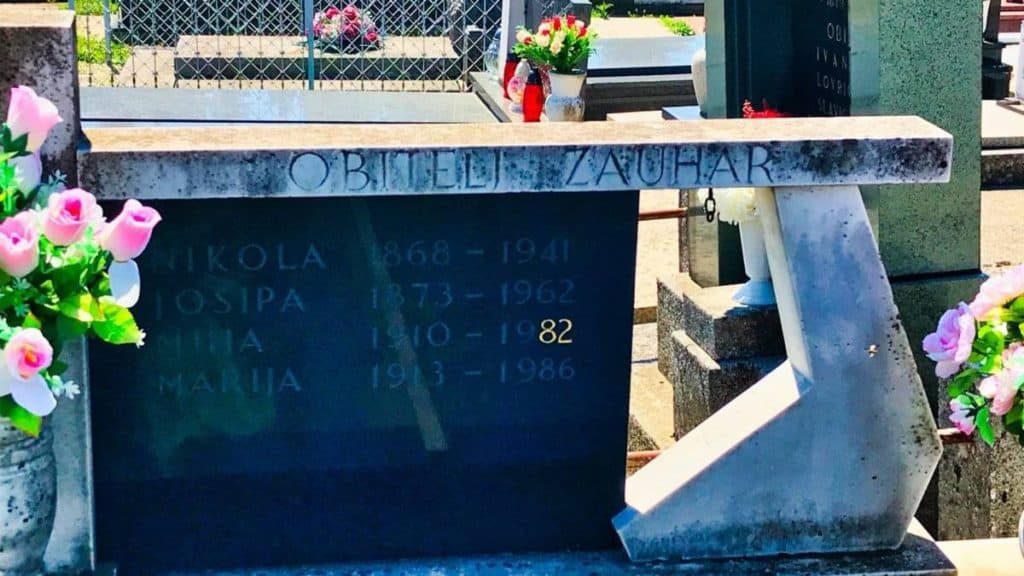 The Tourism Office
On our way back, we stopped at the tourism office where we met the Director of Delnice tourism, Peter. Once again, we were surprised. They presented us with a fabulous book on the history of Delnice and the surrounding area and a hand embroidered cloth wall hanging of 17th century Croatians with a slogan about "always talk with good neighbors," it was hard to translate into English, but I can get the gist. I think they were saying talk to the people who have something good to say and avoid those who don't. Great advice especially today!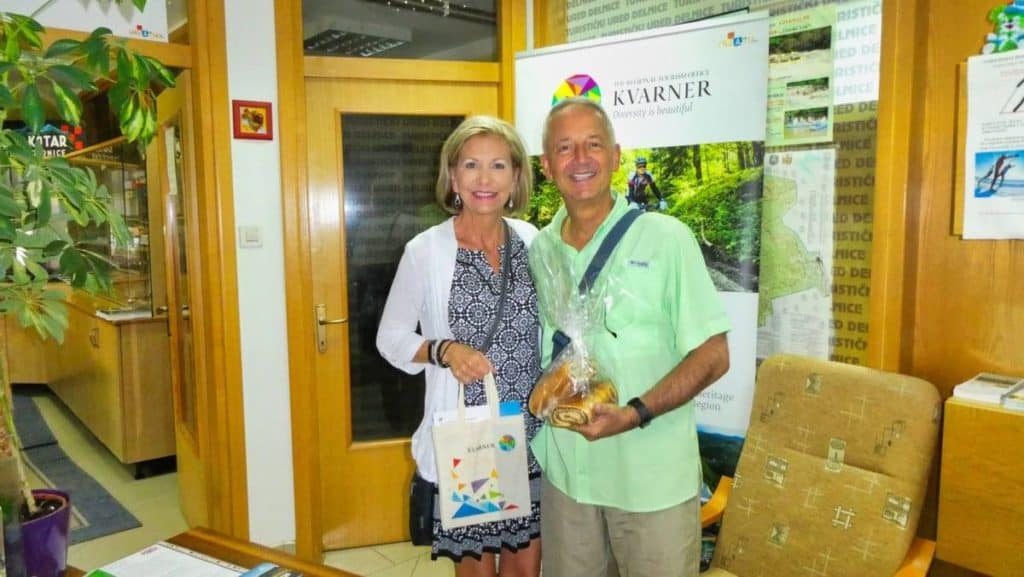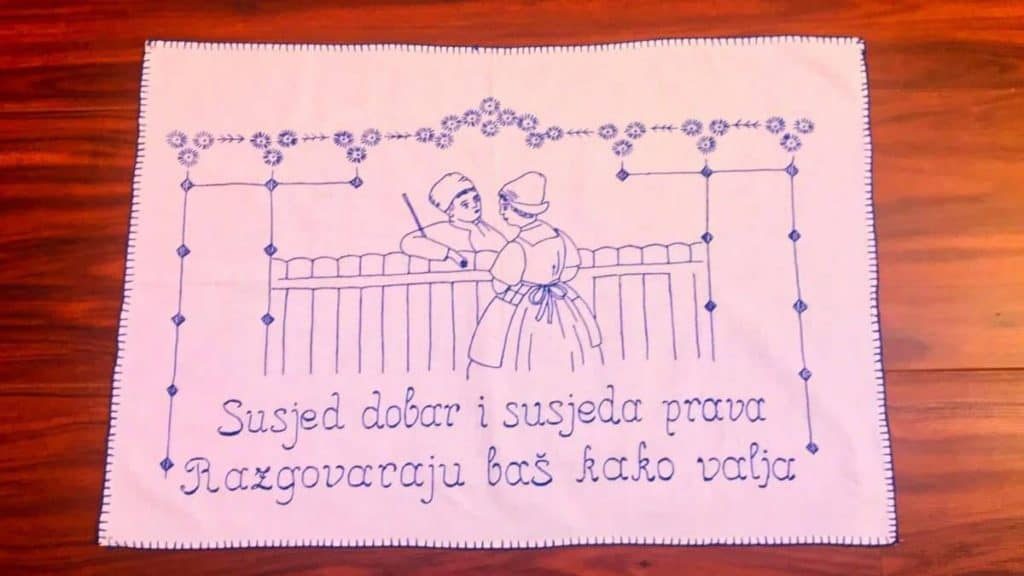 Restaurant Serving Local Food
Our tour guide Daliborka of Croatia Travel put together a wonderful day. We ended it with a nice early dinner at Restaurant Eva where they make everything from locally sourced food. We started with a wild mushroom soup that they make from mushrooms in the nearby forests. Doliborka and I shared a plate; this plate meant for two, could have fed four or five people. Doliborka said this is what all of the meals around here look like, lots of food. It is not a good gathering if there is not more than enough food. Now I know why my Grandmother was always insistent that there be more than enough food at family gatherings. I think it is in her DNA.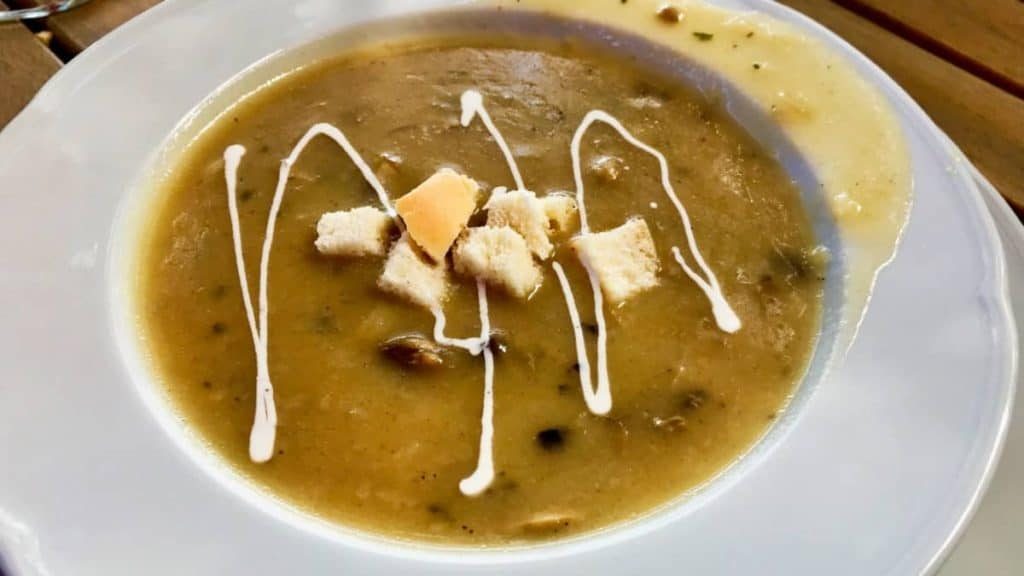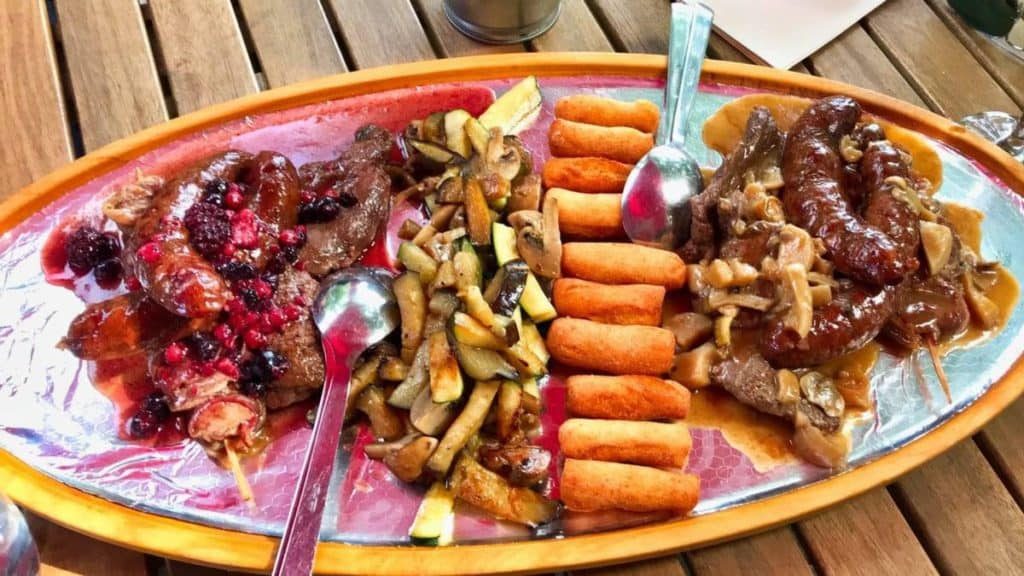 We finished with a tasty crepe dessert. Crepes are another memory I have of my grandma. We all share delicious crepes made from three local berries to end our perfect meal.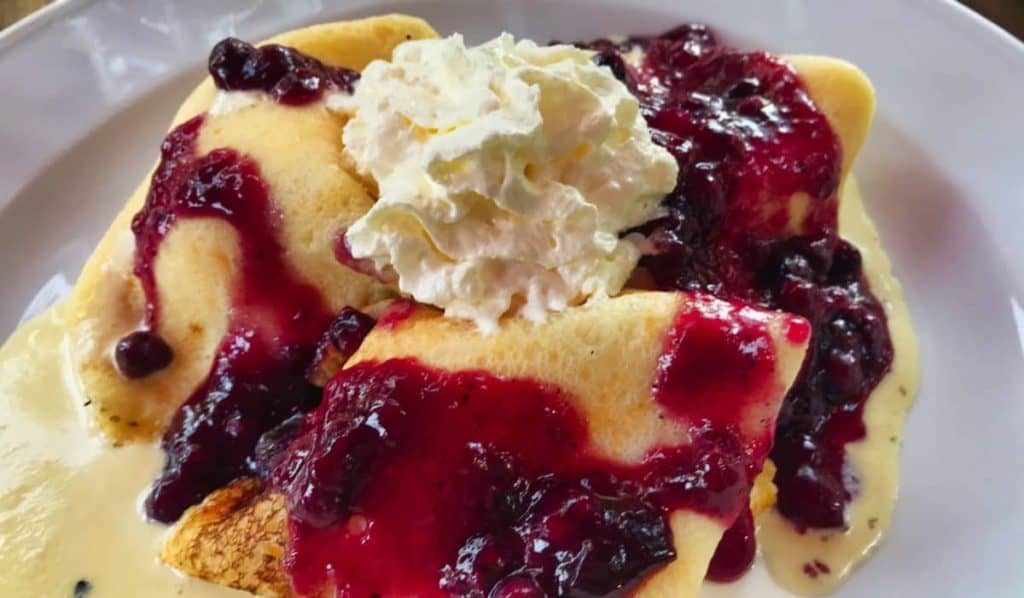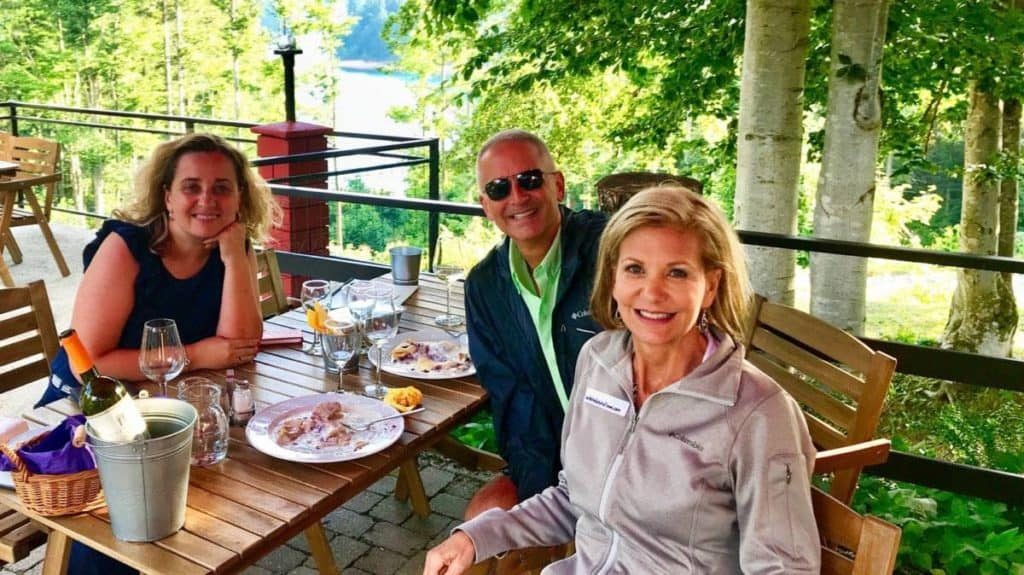 After the early dinner, we went for a short walk down by a beautiful lake that the restaurant overlooked.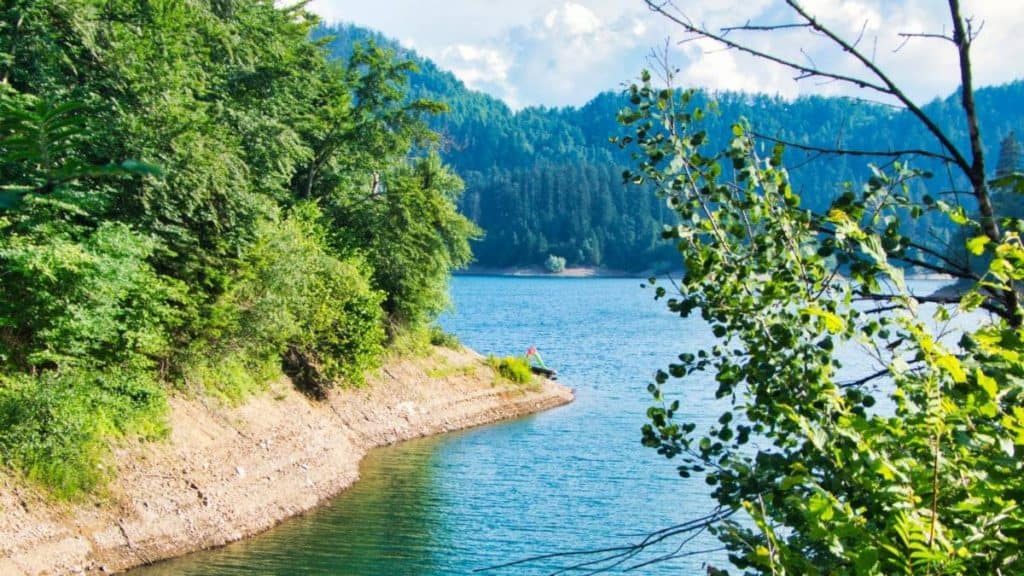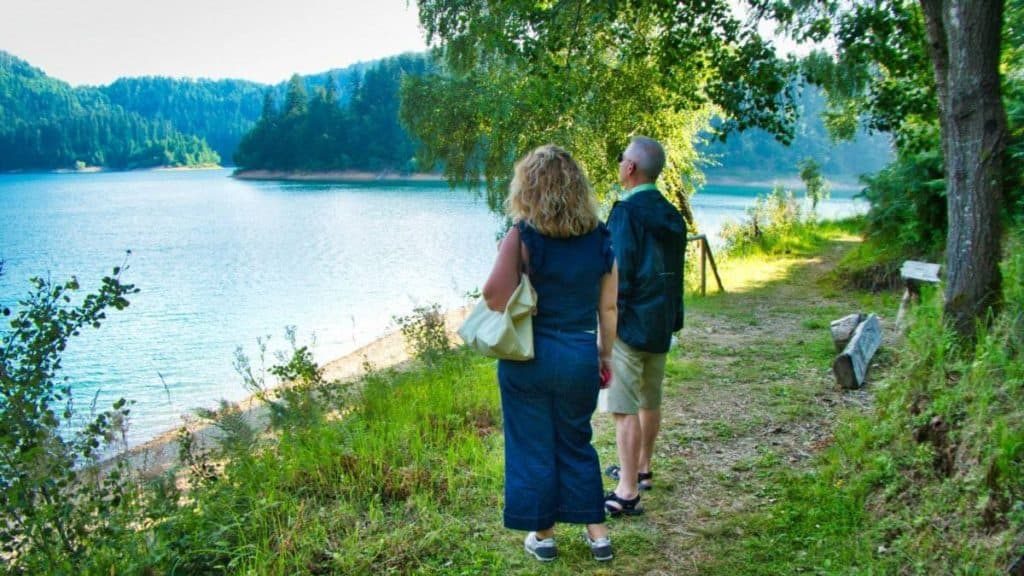 Clothing of the Past
After dinner, Daliborka told us a story about some of the distinct clothing of the past worn by locals in Croatia. She had these pieces of clothes that I got to try on. Afterward, she gave me an unusual gift still handmade by locals today. Something to keep a specific man's body parts warm. Did you know that there is a piece of European clothing, historically used by Croats for exceptionally long horse rides or by shepherds? Back in the day, frostbite was a real problem and to avoid permanent damage these warmers came into use. Women believed that keeping their man's private parts warm allowed him to remain fertile and increased their chance of having children.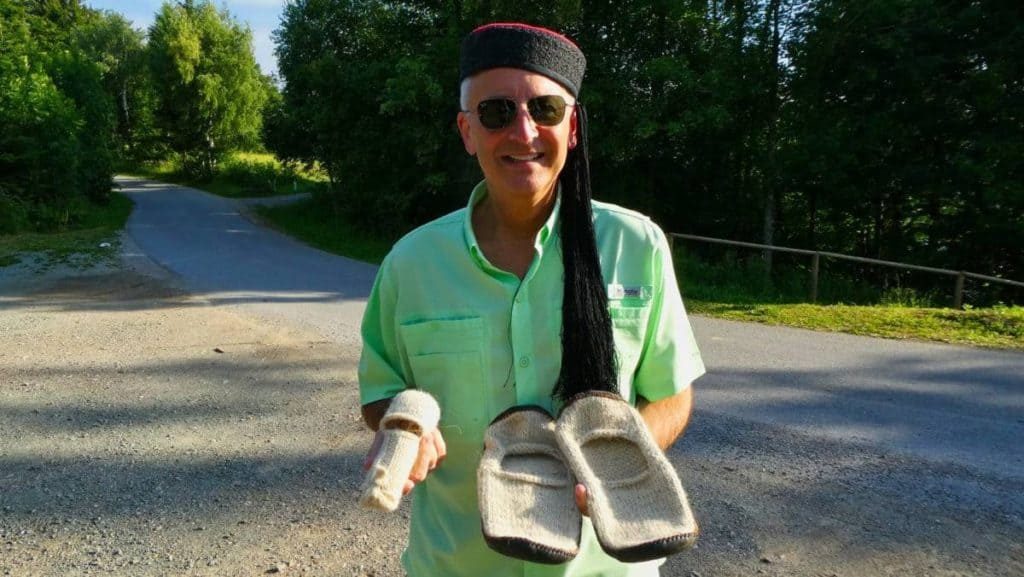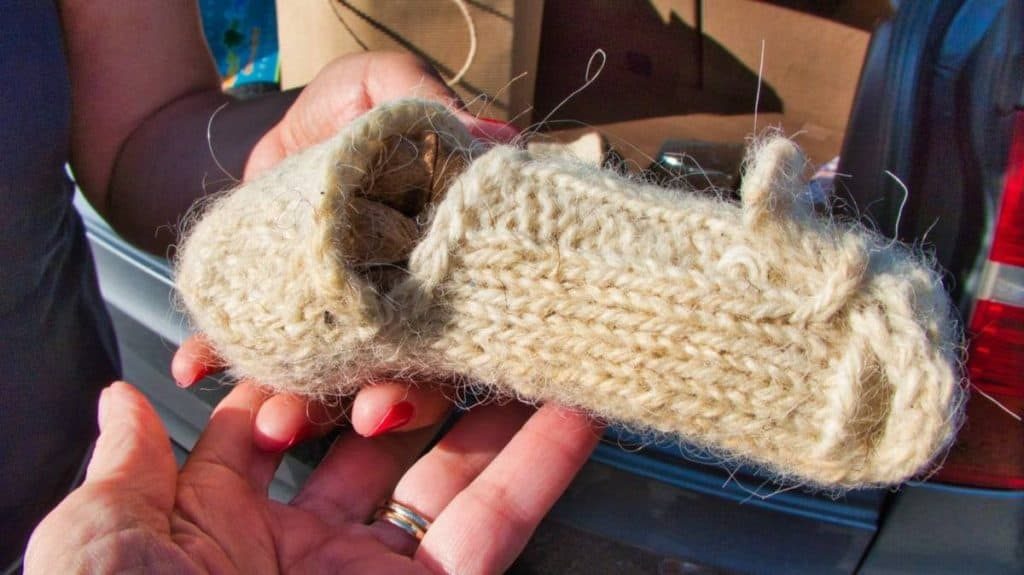 Private Tours are Wonderful
We highly recommend Tour Croatia for a wonderful custom tour. The guides are history buffs so even when we were driving to a location; we were learning fascinating information on both current and historical events. At the end of a private tour, you should feel like you made a new friend. We feel we made a lifelong friend in Daliborka and Tour Croatia. We are sure our paths will cross again beside on facebook!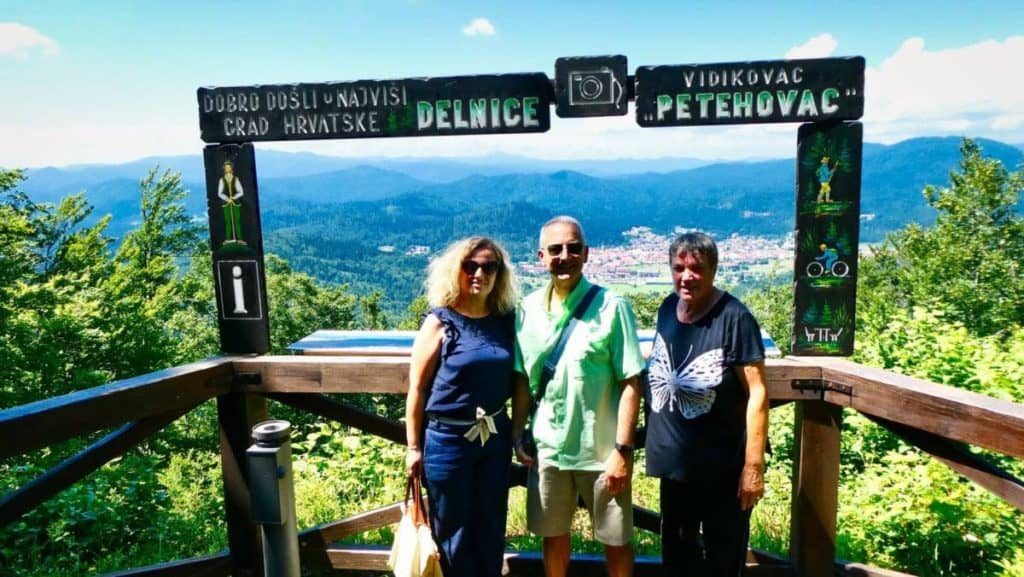 Be sure and check out our other article on Croatia's Istria Coast.
You can also check out our Zagreb post.
For a great way to travel around Europe check out our Eurail post.
If you love ancestry story check out our post, Ancestry DNA How I discovered an Amazing New Family.