Each year we like to put out the best of the best products we use daily on our travels. Some make it from the previous years but others don't. When we find something better, we typically switch. Only if we actually use the products do they make it in this Holiday Gift Gadgets post.
ITEMS UNDER $10
Nite Ize Original Gear Ties
These small twisty ties on hormones are the perfect holiday gift for anyone that uses cables or cords and likes things to be neat and tidy. They come in all different sizes and colors and last a long time. I use them on all my cables and even use the large ones to attach things to my backpack. Any gadget person will love these rubberized gear ties.
This manufacturer is the original so don't be fooled by knock offs. These are truly the best.
Buy here: https://amzn.to/32TGqdc
Silver Biotics Products
We've all heard of the healing power of colloidal silver. American Biotech Labs took that to the next level in their Silver Biotics products. They have quite a few lines of product but the ones that I routinely use are the Manuka Honey Silver Lozenges and the Advanced Healing Skin Cream.
Because we travel a lot, going from the dry air on airplanes to all the different climates, our skin can get dry. Using Advanced Healing Skin Cream is the perfect solution. It works so well. They make a travel size so you can easily carry one with you and also makes a great holiday gift stocking stuffer.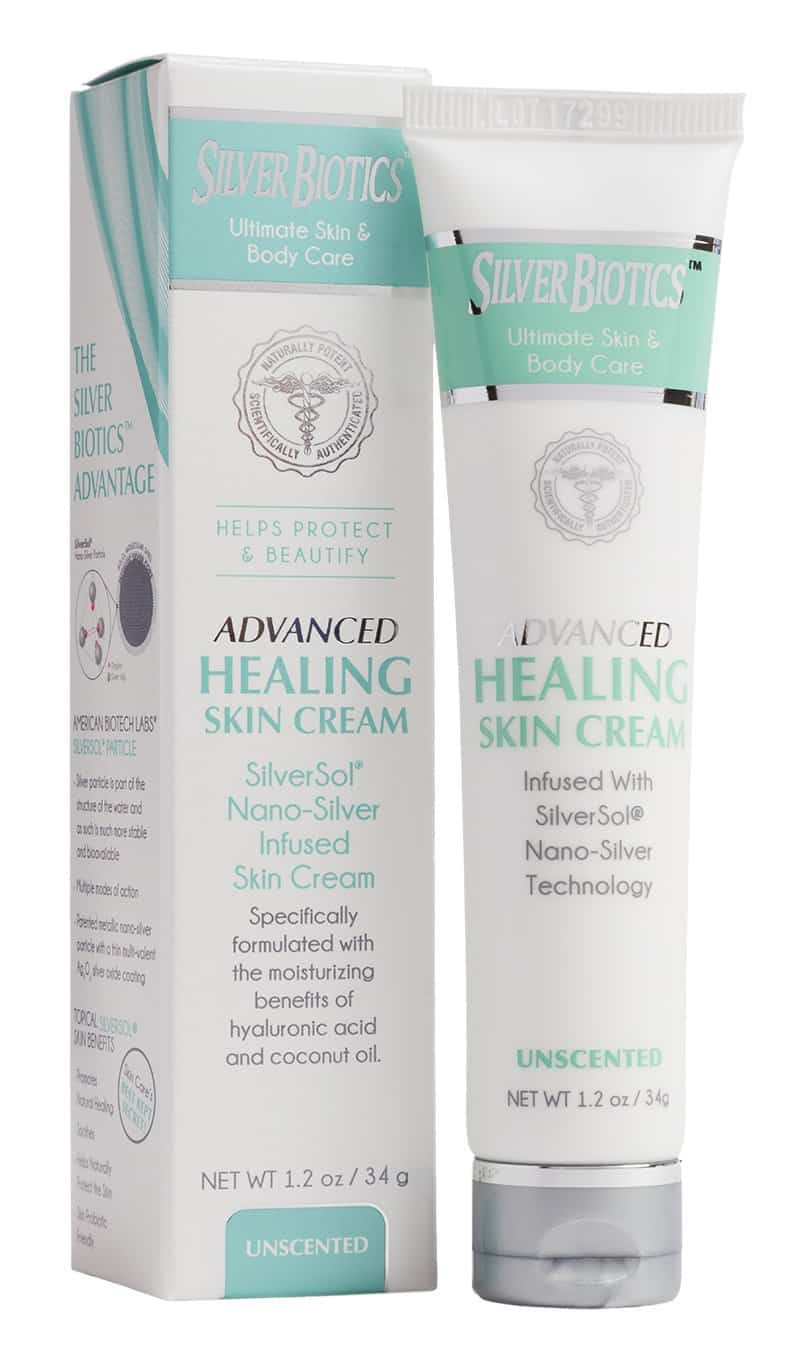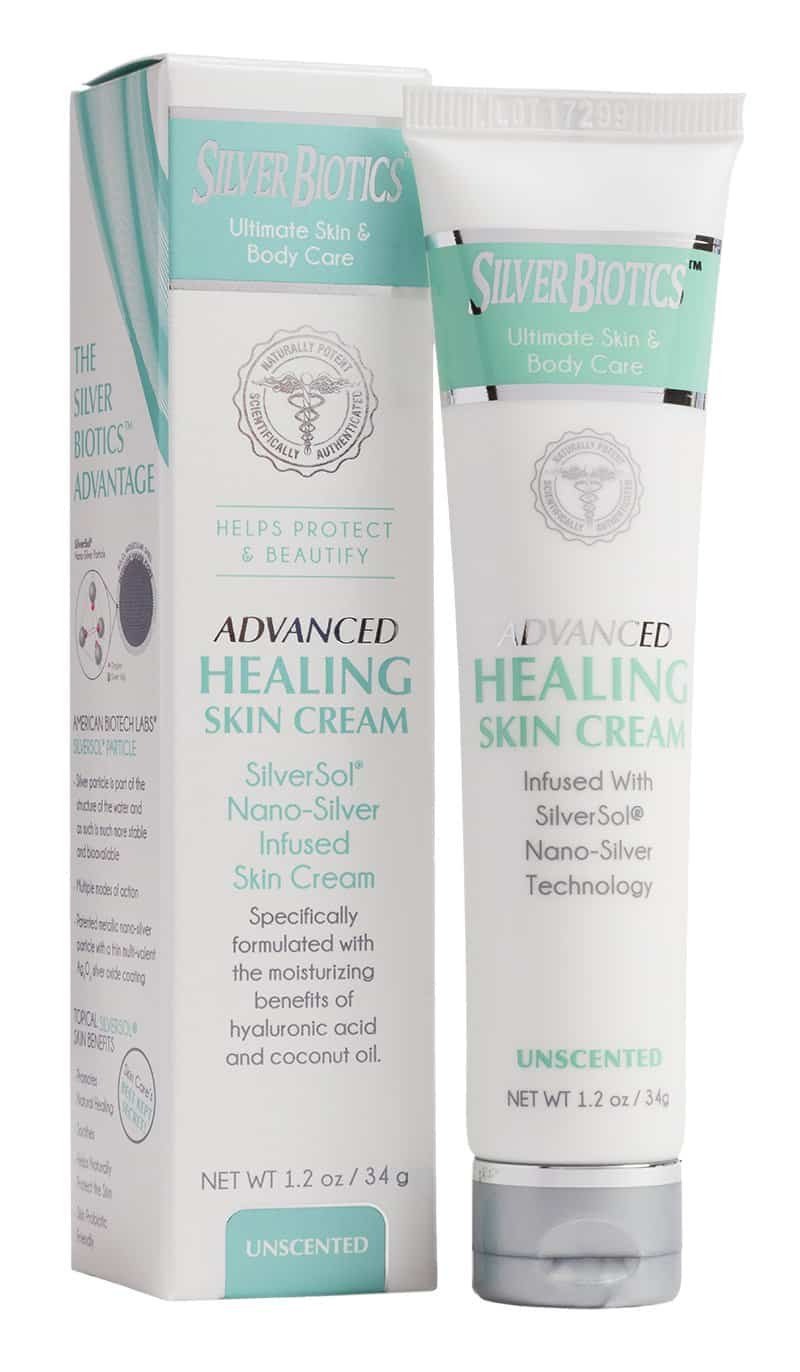 And because of the dry air on planes, I sometimes get a dry cough. I always carry some of the Manuka Honey Silver Lozenges in my carry on which stop the cough right away. And they taste good as a bonus.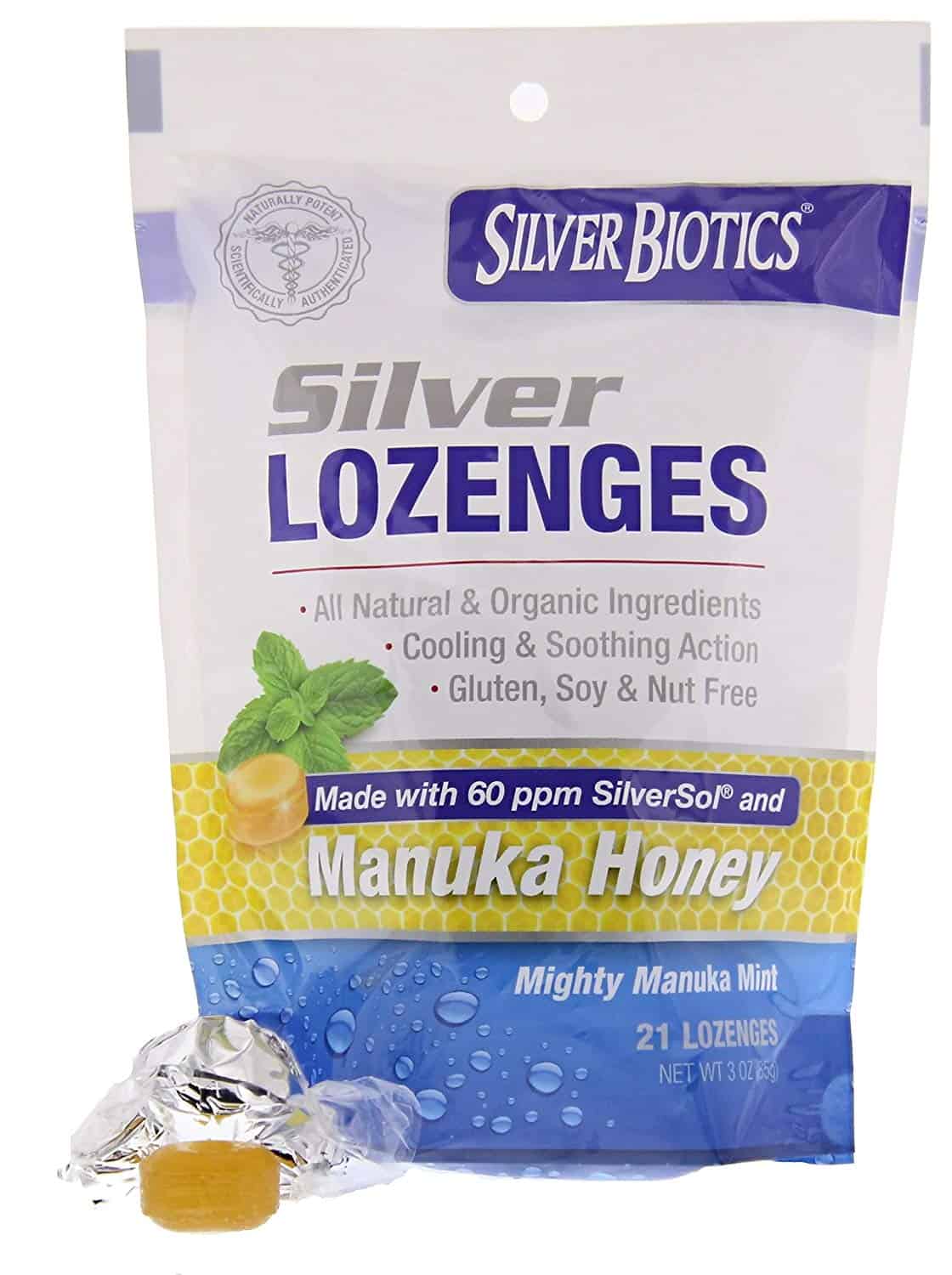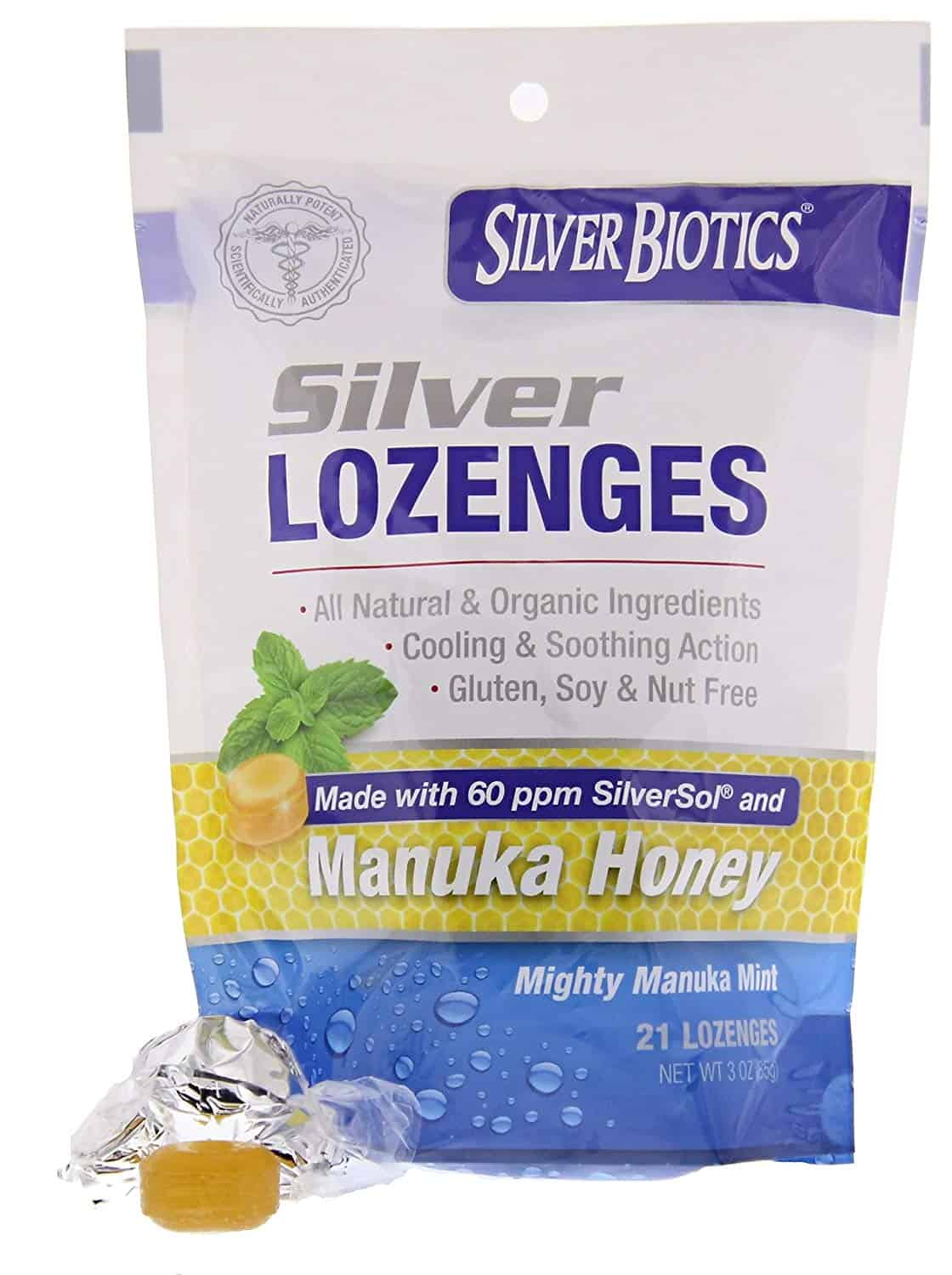 Check out the other Silver Biotics Products on their website.
Buy here: https://amzn.to/2Kpc6Rt
Product website: https://silverbiotics.com/
ITEMS UNDER $20
Travel Power Strip with USB Charging
You never have enough or convenient to get to plugs when traveling. That's why we always carry an extension power strip with USB connectors. I've been through a few of these devices over the years and this One Beat has proven to be the best.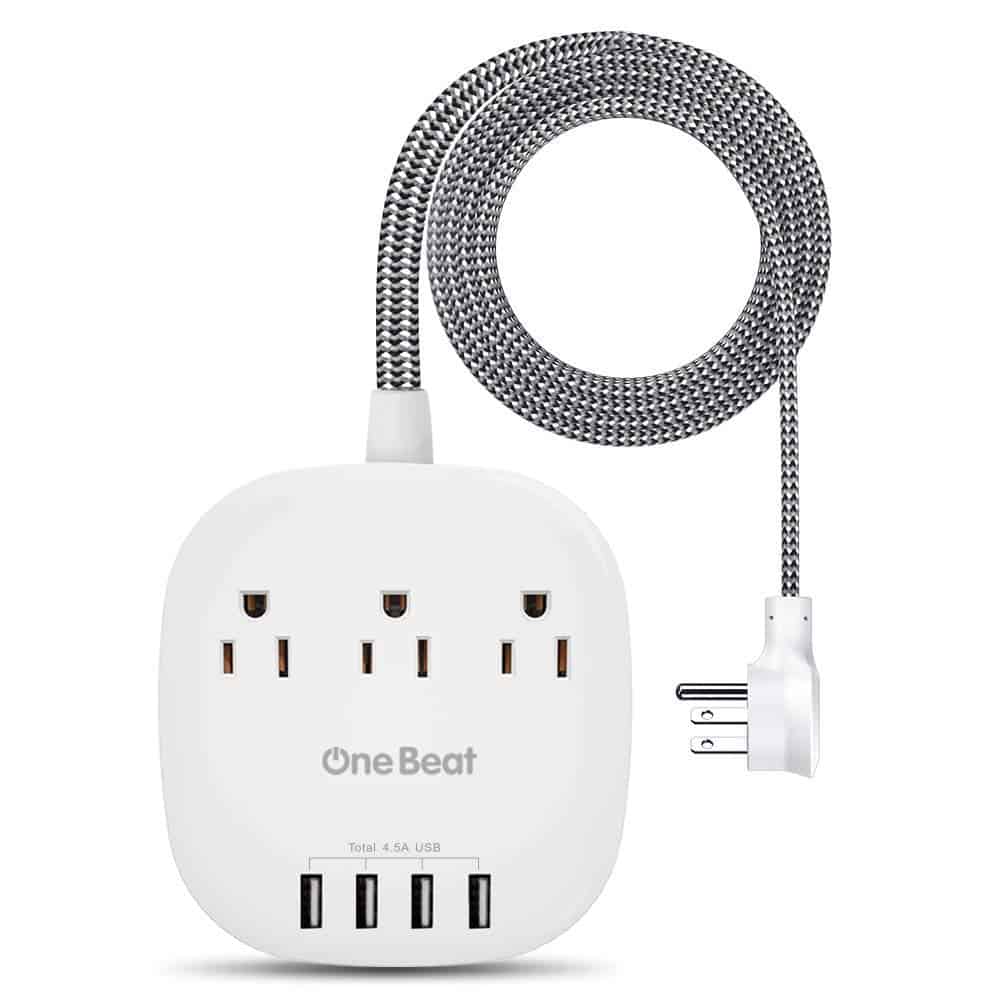 It comes with 3 plugs and 4 USB fast charging connectors. It also has a 5-foot long braided power cord. I can't tell you how much we like braided cords when traveling. They are so easy to wind up and stash away without ever having to worry about crimping the cord.
It's also nice to have the 5-foot long cord when the only plug in the room is behind the bed or couch. The other thing that we learned we didn't like over the years was an on/off switch. This strip does NOT have one, which is good. Many times, we've plugged things in to charge only to find out we forgot to turn it on. Not fun waking up to a dead phone making this the perfect holiday gift
Buy here: https://amzn.to/2CJwdpf
Drop It Wine Drops
Do you get headaches from one or two glasses of wine? If so, you may have a sensitivity to sulfites and/or tannins. This happens to Tina. So while on our 7-week California wine road trip, Tina tested a product called Drop It Wine Drops. This product naturally helps to remove sulfites from wine, as well as tannins, the reason most of those post-wine drinking headaches occur. And it WORKED! Tina felt great the entire time. All you do is squirt a couple of drops in your glass of red, white or sparkling wine and swirl.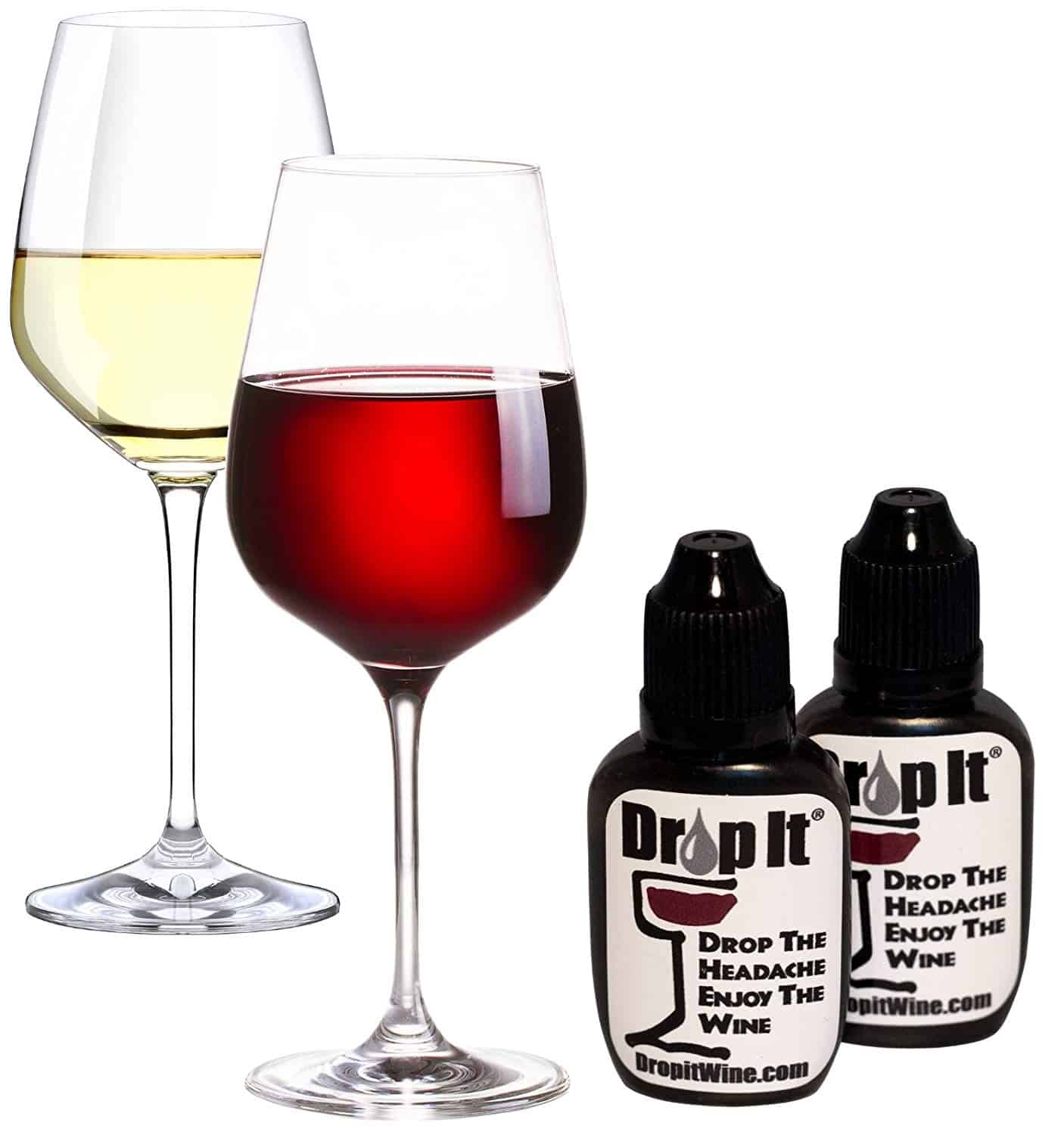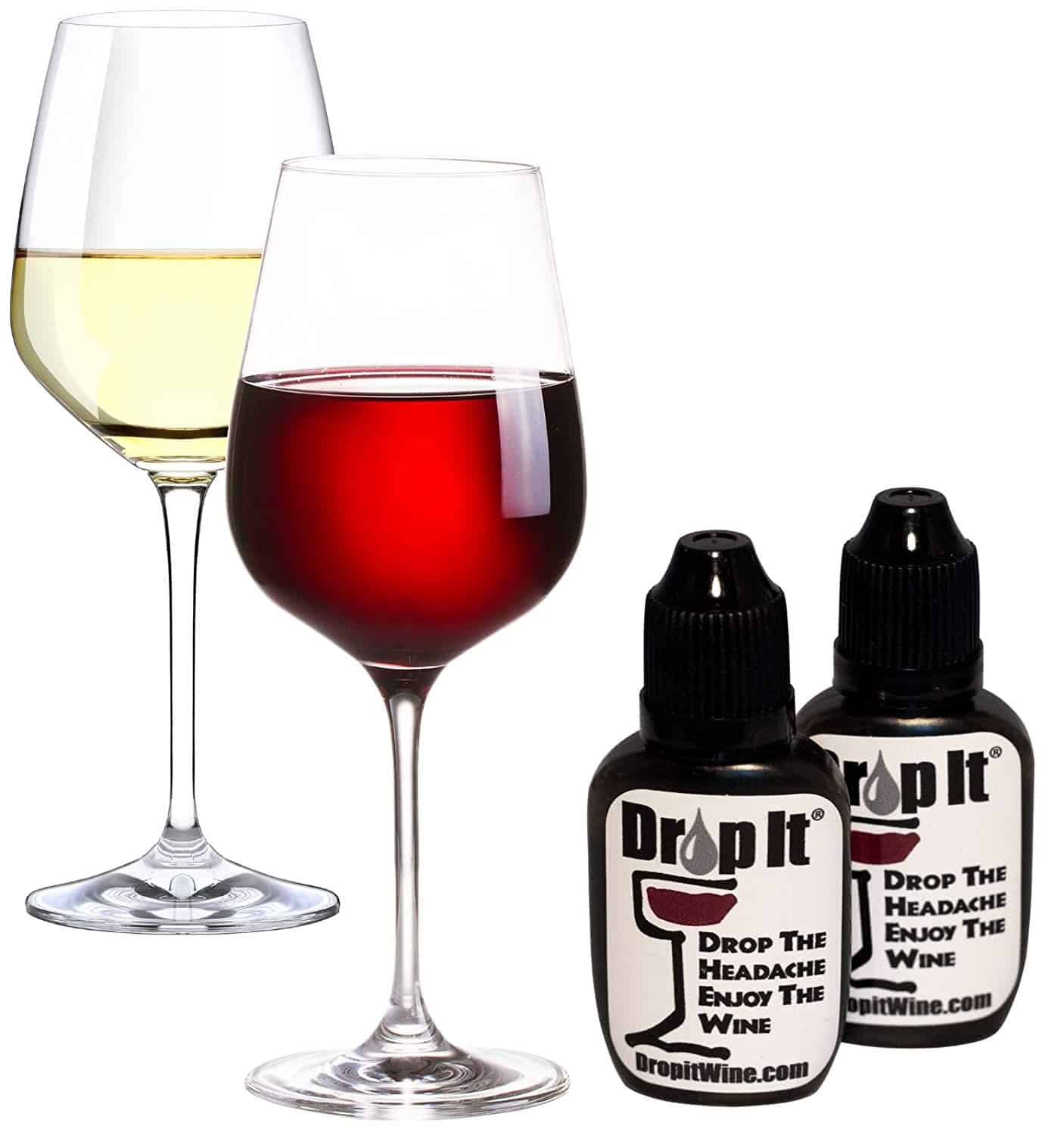 It is made with all-natural FDA GRAS approved ingredients that are non-GMO, gluten-free, soy-free, dairy-free and KETO friendly. One bottle will handle about 55 glasses of wine.
My job during our wine trip was to see if I could notice any difference in the taste of the wine and I could not. In my opinion, it had no effect on the taste. Tina now carries these drops in her purse so she is always prepared.
Buy here: https://amzn.to/33STLDT
Product website: https://dropitwine.com/
iPhone Lightning Cables
You probably are wondering what can make one lightning cable better than any other. A few features that can really make a difference are length, cord type, and MFi certified. You don't want to buy too cheap a cable that your iPhone keeps telling you "this accessory not supported". That's why you need to make sure it's MFi certified. The other thing is length. Why buy a cable that is too long or too short for your needs. These cables come in 3, 6 and 10-foot length. That last feature is a braided cord. Just like my power strip above, a braided cord winds up so nicely and never gets kinked. The last thing you want on your travel is a non-working cable for your iPhone.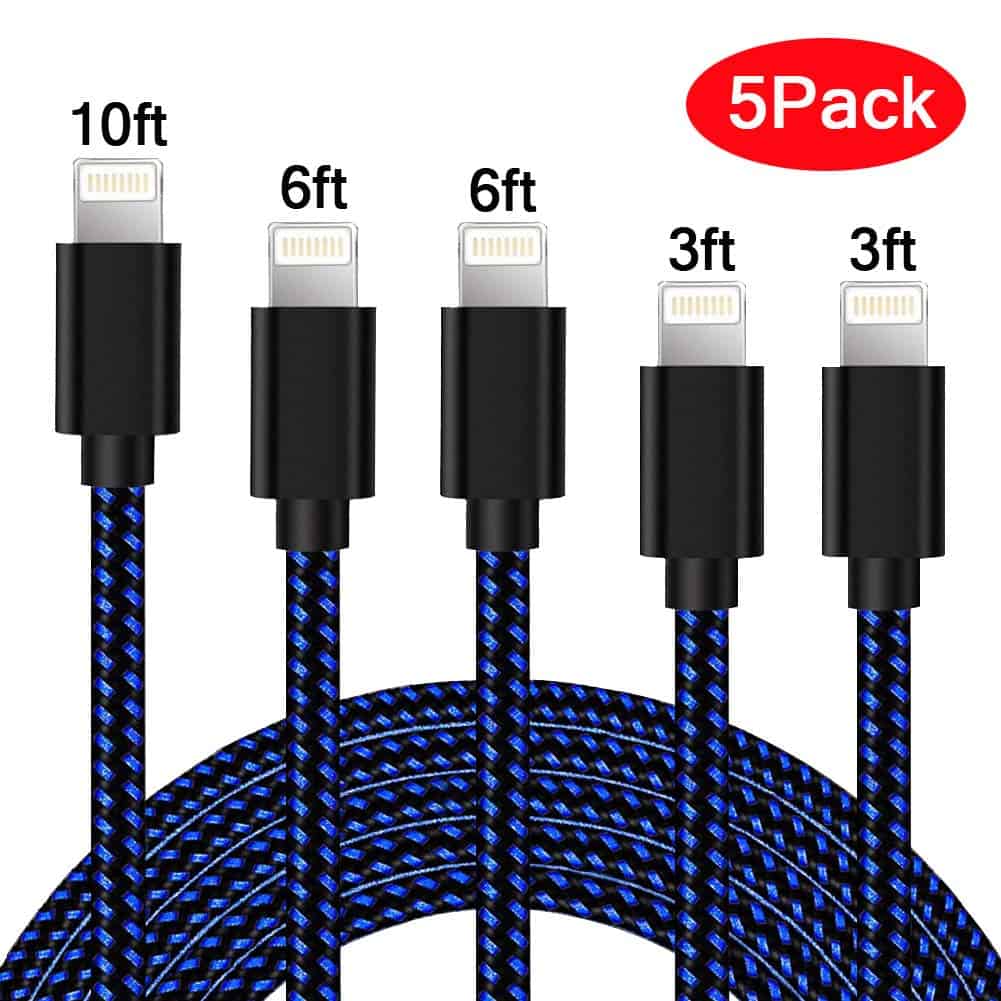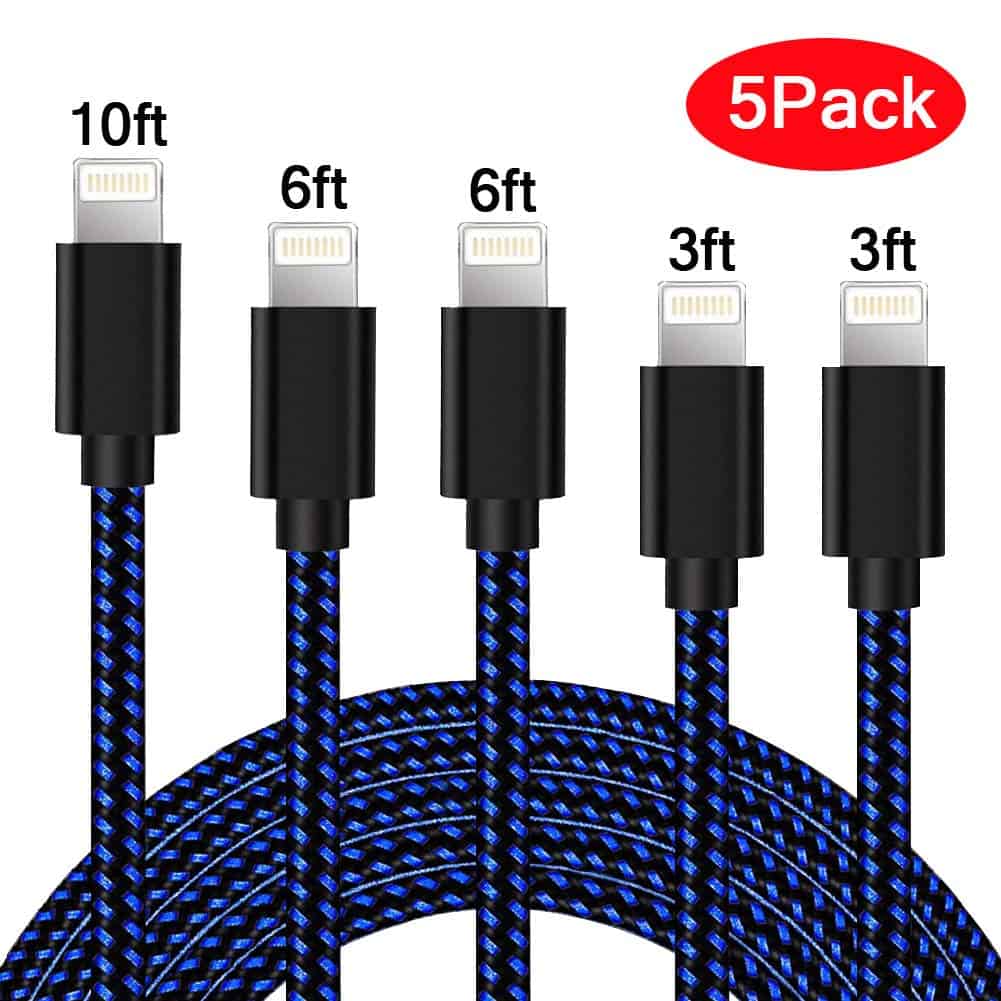 I always carry a couple of 3 feet that are always connected to the power strip above, a 10 foot in my carry on to charge in an airport with it's sometimes hard to reach plugs and a 3 foot in my jacket to plug in on the airplane.
Buy here: https://amzn.to/33Nscfc
NeatPack RFID Travel Passport & Document Wallet
I like to be organized and have all my travel documents easily in reach. I've been using this NeatPack Travel Wallet for years. I keep our passports, proof of insurance, ID cards, extra cash and other important trip documents in it. What I like most is that it securely zips up so I don't have to worry about something falling out.
Other features include an RFID blocking pocket to keep those card scanning thieves at bay. It also comes with a lifetime guarantee. This made last years holiday gift gadget and it keeps on performing.
Buy it here: https://amzn.to/2NOsehj
ITEMS UNDER $30
Travelan Digestive Tract Protection
There's nothing that can ruin your holiday more than travelers' Diarrhea, otherwise known as Bali Belly, Delhi Belly, or Montezuma's Revenge. This doesn't only happen when traveling to developing countries but can happen anywhere. Especially if you like street food. I used this product on a 17-day trip to India. I had no problems the entire time. Moreover, I didn't watch what I ate at all including street food.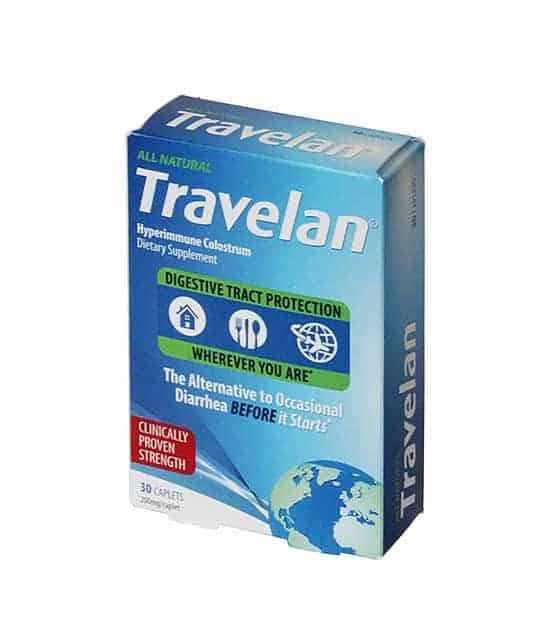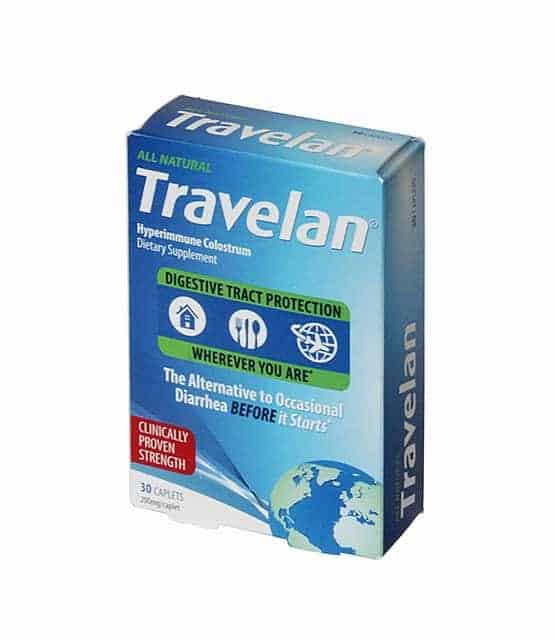 Travelan neutralizes travelers' diarrhea-causing bacteria, rather than having to treat the symptoms after the condition has begun.
Travelers' diarrhea-causing bacteria can be found in drinks and ice, on the outside of fruit and vegetables, on the surface of eating utensils and anywhere contaminated water or poor hygiene has been used: from a street-side stall to the finest of restaurants. The most common causes include the bacterium Enterotoxigenic Escherichia coli (ETEC).
When you take one or two caplets of Travelan before a meal, the anti-ETEC antibodies in the product lay in wait in the gastrointestinal tract. If you consume ETEC contaminated food or drinks, the specific antibodies in Travelan bind to the bacteria, neutralizing them and inhibiting their attachment to the intestinal wall. Travelan works to target and neutralize bacteria before they can make you sick and rob you of your precious holiday travel time.
Buy here: https://amzn.to/2NUeWQB
Product website: https://www.travelan.com
Portable Phone Chargers
When traveling, you should have a portable USB charger. You don't want your phone or camera to die while out and about so having an option to charge is ideal. These phone charges are small and can completely charge your phone from 3 to 8 times (depending on the size you buy). I have both of the sizes below. Depending on how long I will be out touring I'll take the appropriate size. The smaller one will fit perfectly in a purse and give you peace of mind.
The Anker manufacturer is one of the best. They make a very dependable product that lasts for a long time. I've tried others with disappointing results. They will charge just about anything you can plug in with a USB connector.
Buy smaller model here: https://amzn.to/33Pxcjq
Buy larger model here: https://amzn.to/2QnPCnr
ITEMS OVER $50
Klymit Static V Luxe Extra Wide Sleeping Pad (Mattress)
This item has made our holiday gift list every year. We still swear by it. There is nothing worse than a bad night's sleep because the mattress in your accommodations was too hard or too soft. With this air mattress, you will sleep like a baby at the comfort you want. All you do is put in about 20 breathes and your set. We tuck ours in under the fitted sheet for a perfect sleep.
What makes this air mattress so much better than the rest is its small travel size and extra width. Others are made for camping so they are skinny to handle a tent. This is wide enough to so you can roll over from side to side and not fall off.
It also has body-contouring ribbing that is perfect for any kind of sleeper. It weighs only 26 ounces and doesn't take up much luggage space.
Buy here: https://amzn.to/2CLIx8a
Product website: https://www.klymit.com/static-v-luxe-sleeping-pad.html
Bluffworks Travel Clothes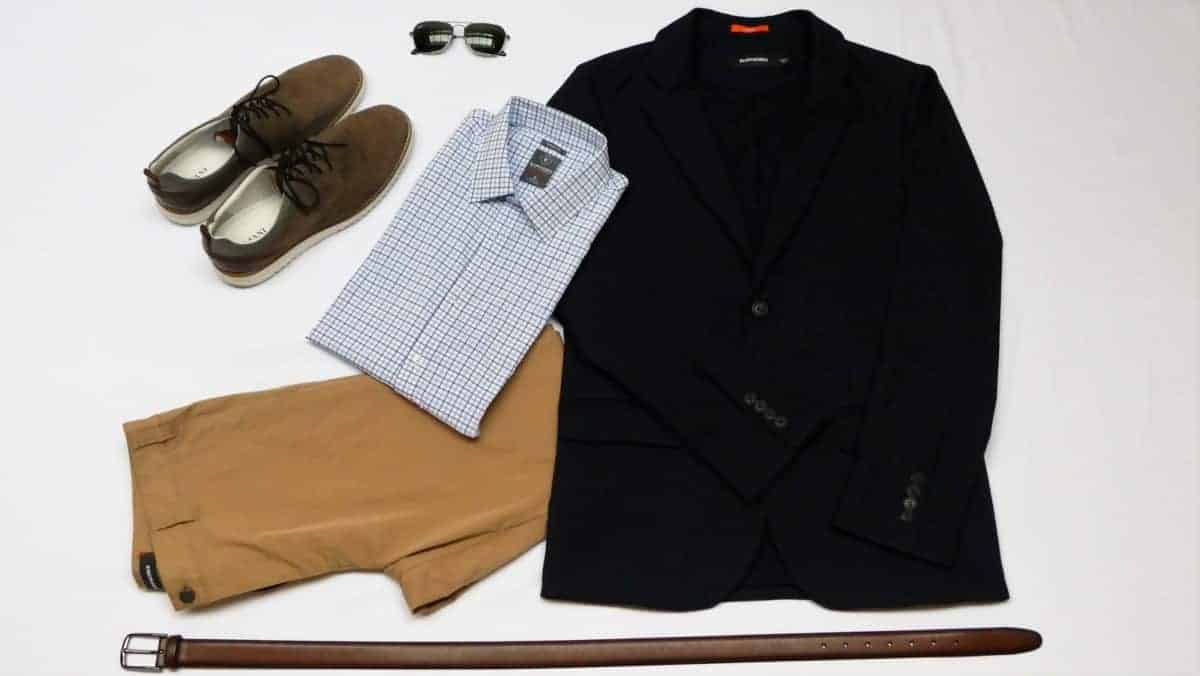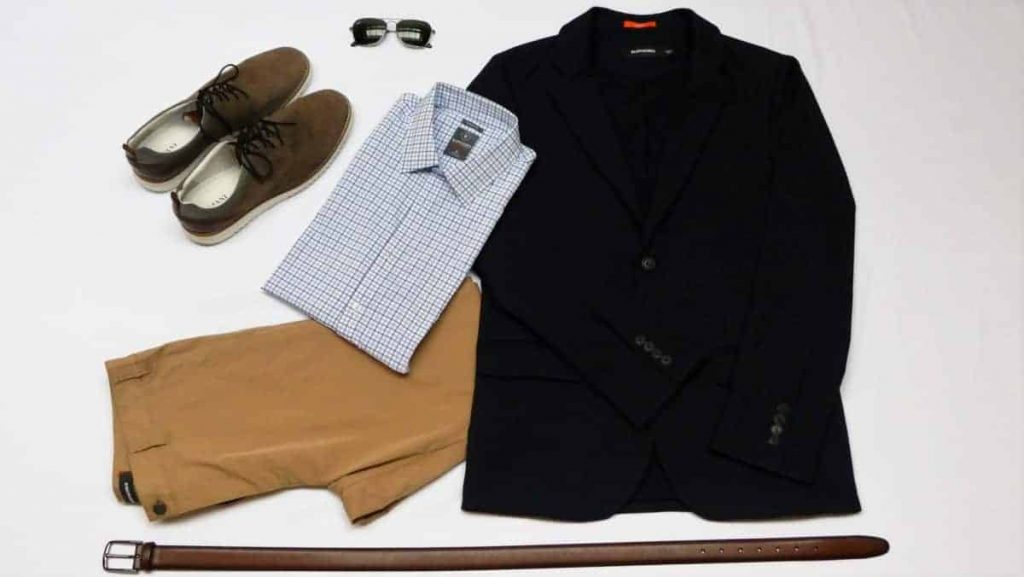 Bluffworks travel clothes are the best clothes for traveling and quite frankly, everyday use. They are stain-resistant and need little if any ironing. When I travel, all that I bring with me are my Bluffworks. I can mix and match the shirts and pants and even add the sports coat to dress things up. The coat packs easily and comes out of the suitcase looking great. They recently came out with a women line so now there's something for everyone.
I forgot to mention how easy they are to wash. You can do it on the road in a bathroom sink. They are quick-drying and ready to go the next day.
Buy here: https://www.harrisonpaul.me/retire-early-and-travel/bluffworks-blazer-2
Holiday Gift Gadgets for Everyone
These are some great gifts for those that travel. You don't have to be a world traveler, these work so well for those weekend getaways too.
Check out last year's holiday gift gadget guide. And be sure to read about some great home security gadgets while traveling.