When you think of the Dingle Peninsula in Ireland, you probably don't think of cooking schools and pottery making. However, amongst this 30 mile outstretch of land once known only for its fishing lies two of the best things to do while visiting Dingle. The Dingle Cookery School and The Pottery Experience at Louis Mulcahy Pottery.
Dingle Peninsula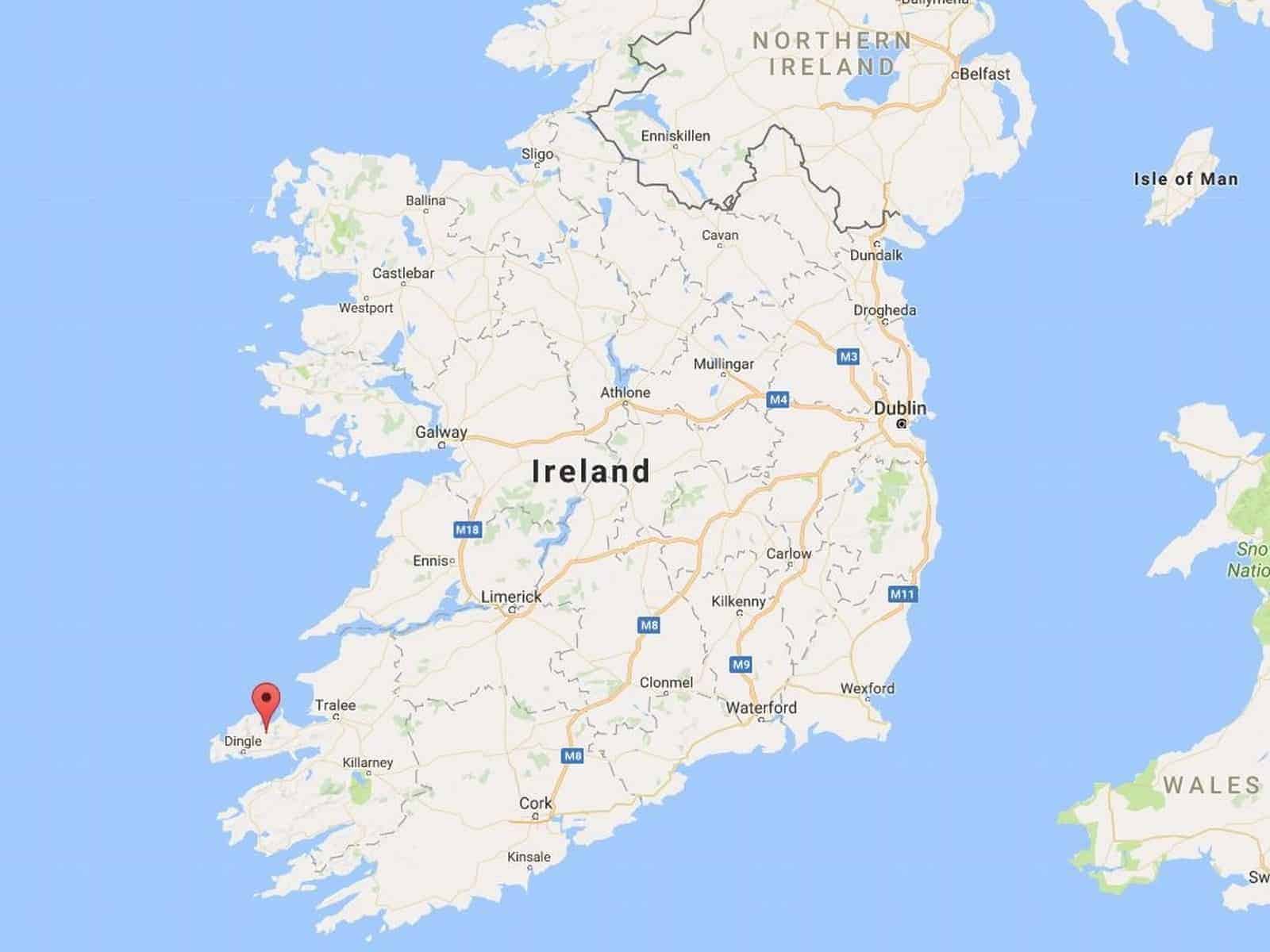 The Dingle Peninsula is on Ireland's southwest Atlantic coast and mostly surrounded by beaches and cliffs. Hence, it gets its name from the city of Dingle. Dingle is a harbor town located in County Kerry, with some of the best seafood restaurants Ireland has to offer. By the same token, even the film industry has found Dingle with filming scenes of the latest Starwars movie.
In summary, my day on the Peninsula was a day of fun learning at the Dingle Cookery School and then to the Louis Mulcahy Pottery Workshop.
Dingle Cookery School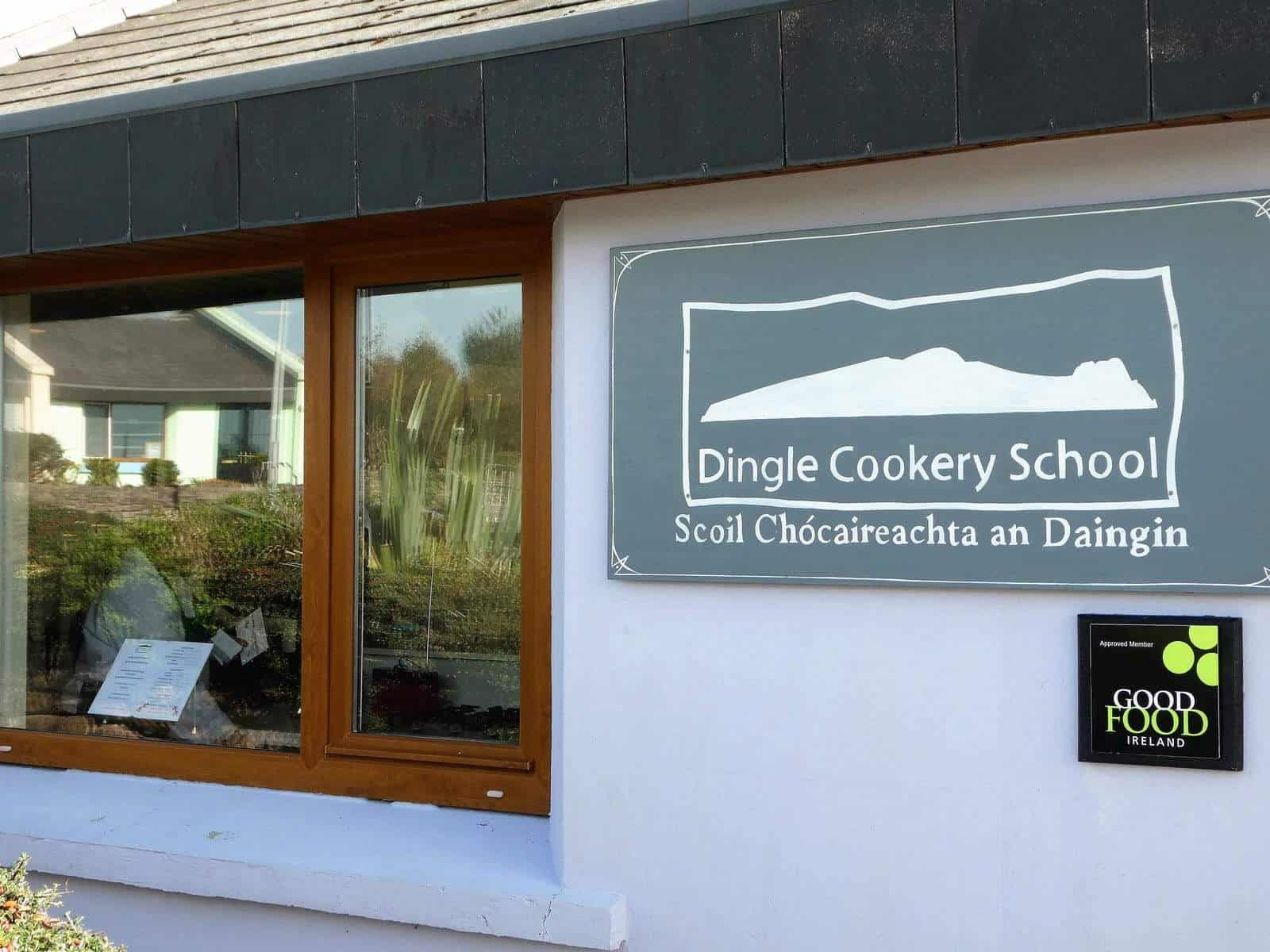 The Dingle Cookery School is located in the beautiful seaside town of Dingle, a town well known for its food and hospitality and the school adds to this on many levels.
Mark Murphy and Muireann Nic Giolla Ruaidh run this amazing business, and both have a love for Irish food and are passionate about hospitality.
They love to create unique experiences in addition to the regularly scheduled classes. Hence, the school is set up for a classroom style learning complete with an above-angled mirror so you get a bird's eye view of the chef. And of course, they have hands-on cooking stations with everything you would need to prepare something delicious. Unquestionably Dingle Cookery School is a fantastic place to learn how to cook or to perfect a craft.
If you want even more hands-on from the beginning of your meal preparation, try the most popular, 'Catch and Cook' experience. This is where you go out on a fishing boat, bring back your catch and then learn how to prepare and cook it, not to mention the dining experience at the end of the class. Many of the recipes reflect the traditional Irish cooking (some with a modern flare) that is so prevalent in Dingle.
The Classroom
Our day began with some classroom-style teaching where we got an overview of the upcoming hands-on sessions. What was on the scheduled for us to make today was a traditional brown bread recipe, Kerry apple cake and Hake (local fish) with seasoned greens, beetroot, lemon, and thyme dressing.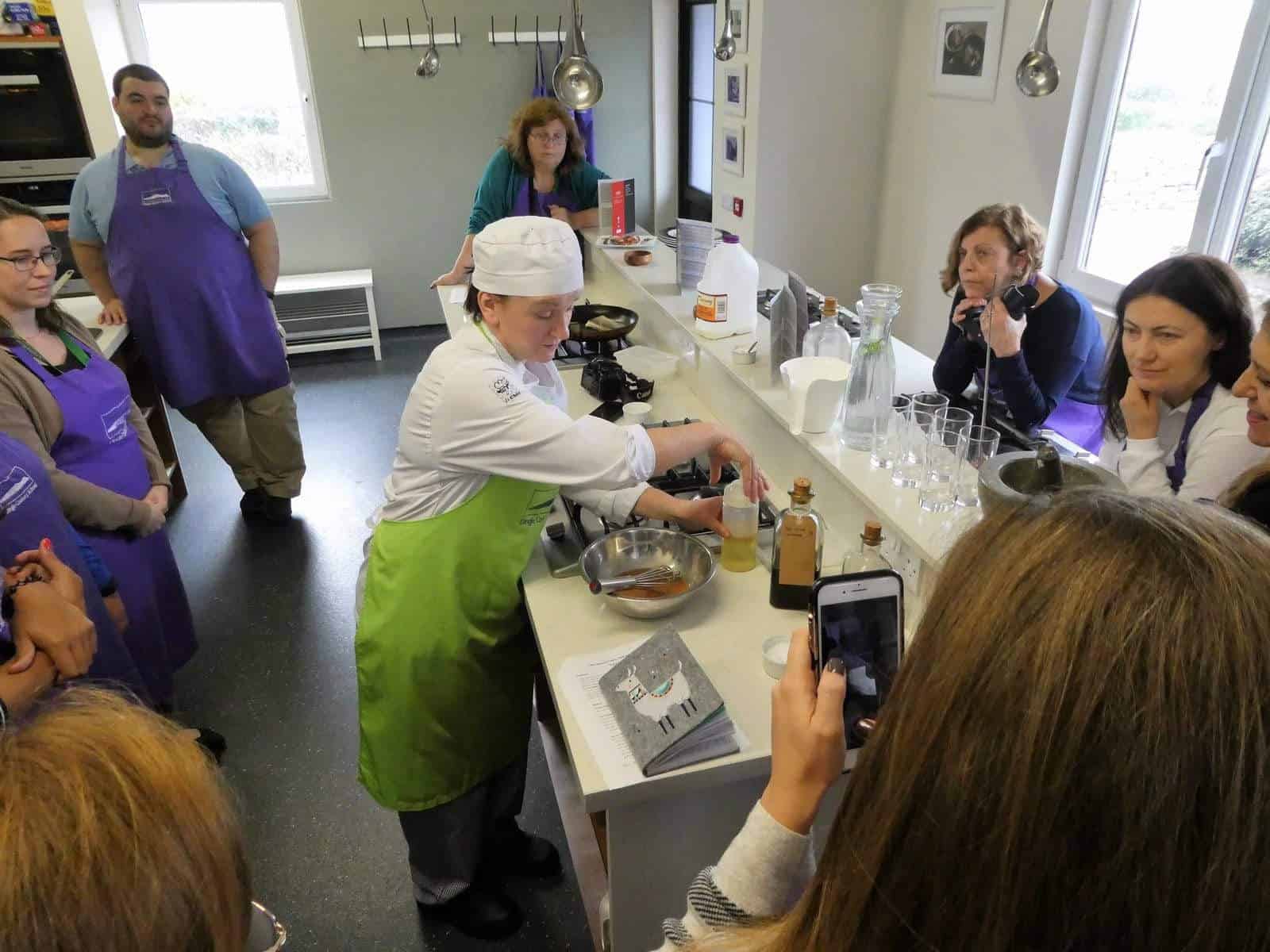 I was amazed at how simple the bread and cake recipes were to make. Since being home, I even made the Kerry apple cake already, and it tasted wonderful. I've included both recipes for you to try at the end of the post.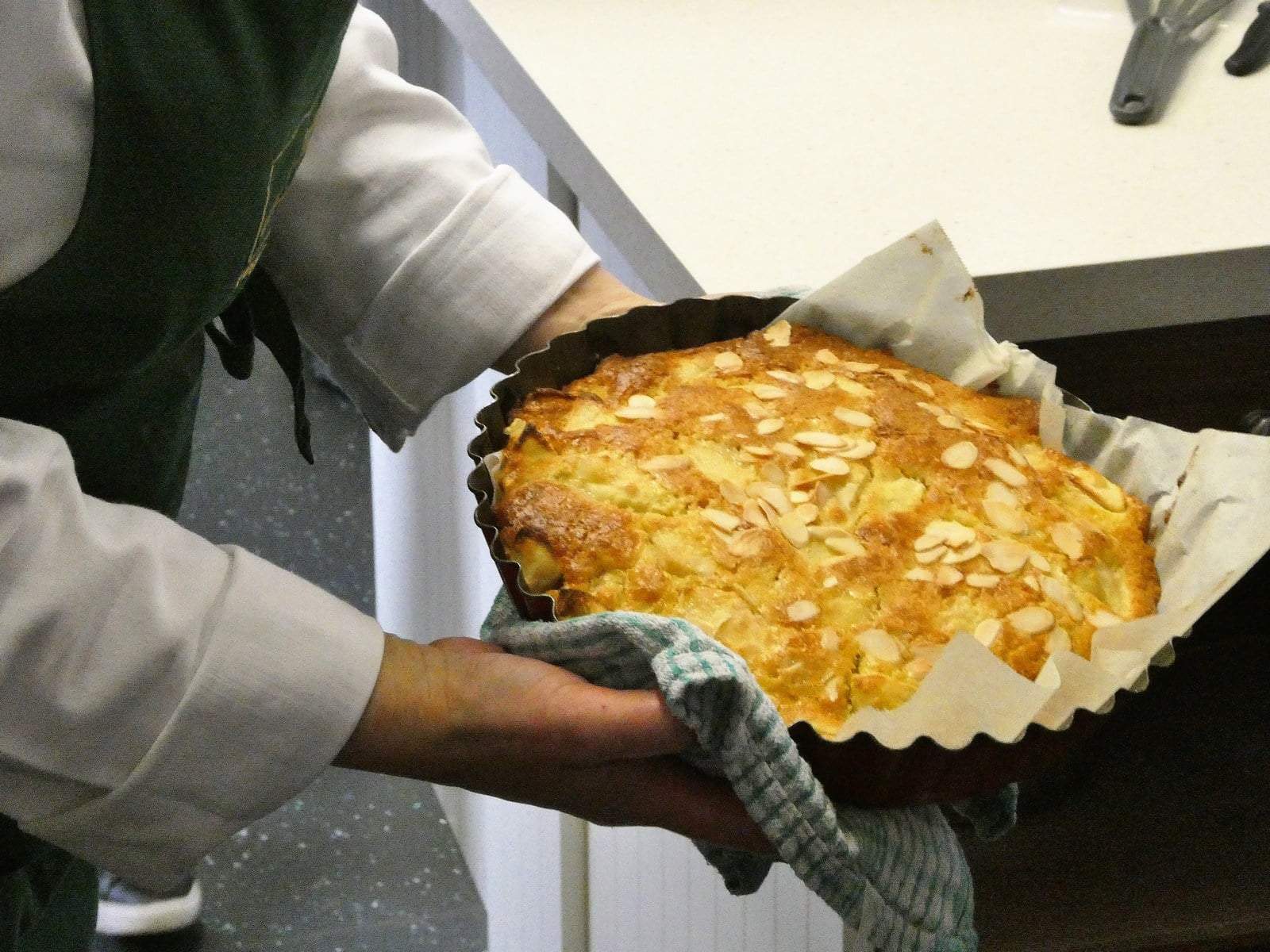 Besides learning how to put the recipes together, the chef taught us little useful tidbits of information from using a knife, to the proper way to handle and cook the fish to plating and presentation. She wanted us to know that cooking was more than just the way the food tastes.
And at the end, we all sat down to a delicious meal that we all had a hand in making.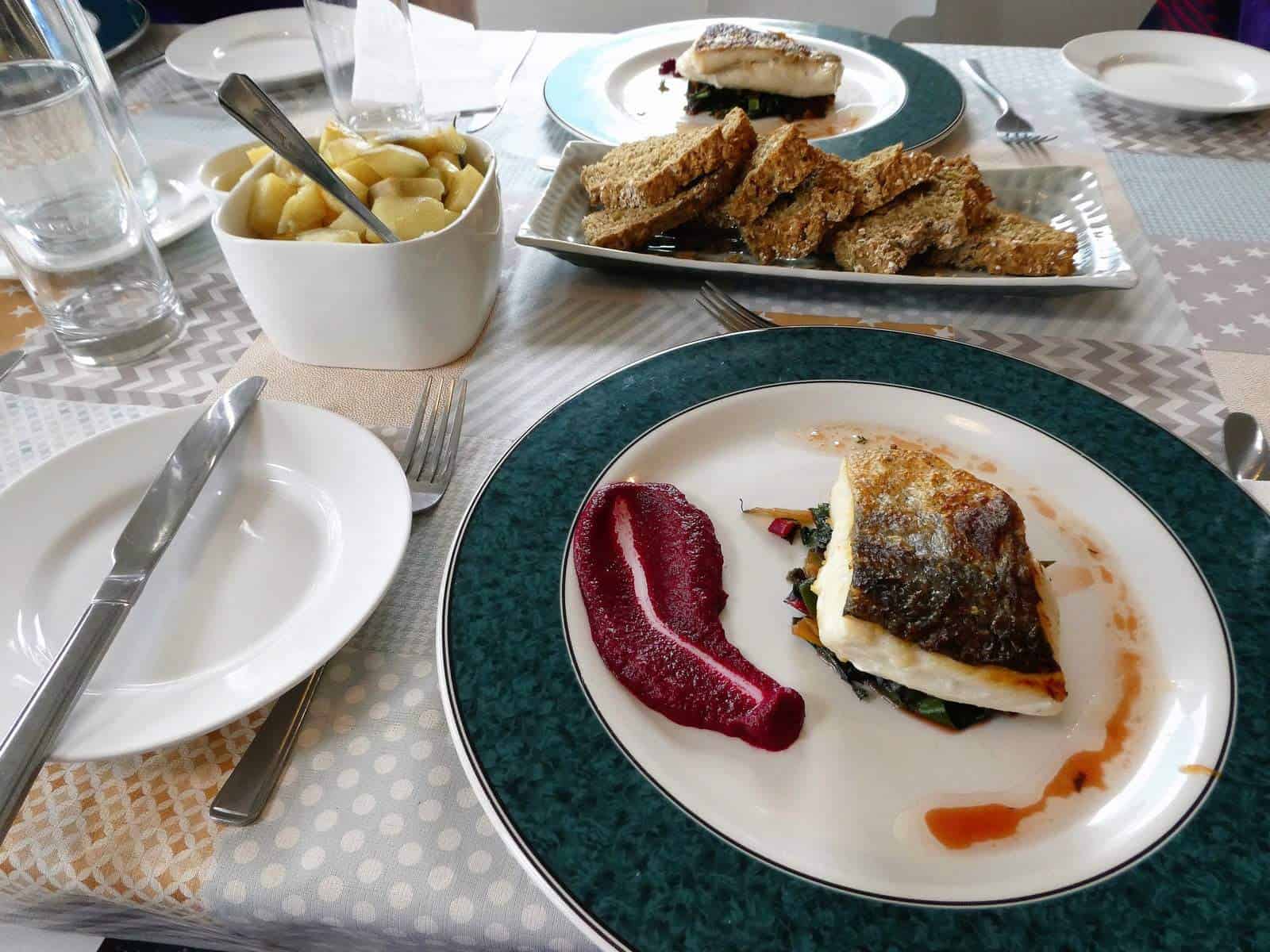 Louis Mulcahy Pottery Workshop
Next up was the Pottery Experience at Louis Mulcahy Pottery. When Louis Mulcahy won first prize for pottery in the National Crafts Competition in 1975, he decided to move his workshop from Dublin to Dingle.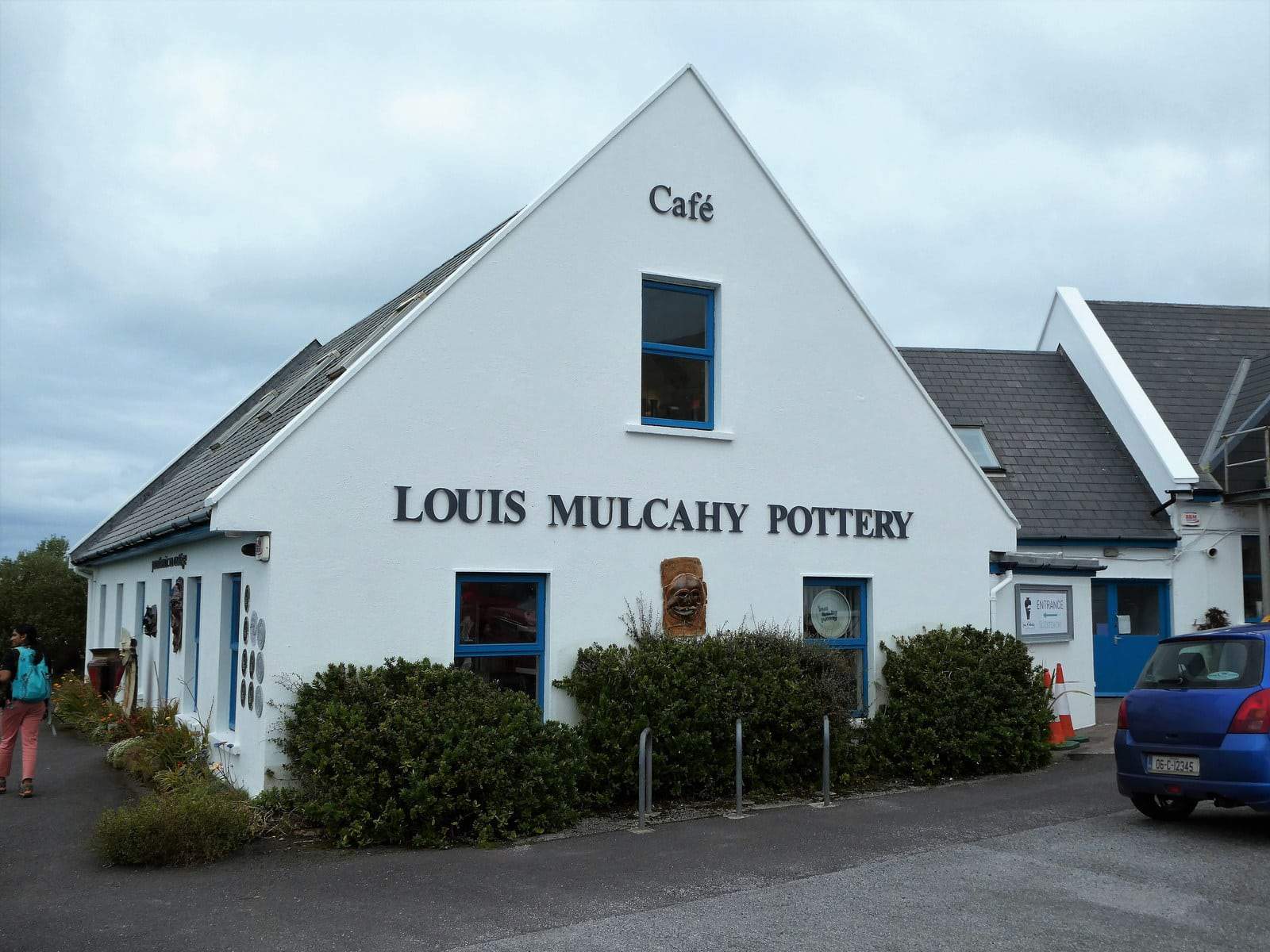 The family left their careers to open this shop. Their vision was to produce the aesthetically and technically best pottery and to create a studio/workshop which would leave a lasting impression on people of the history of this Irish handcraft.
So, in 2004 he became the first Irish craftsman to receive an honorary degree from the National University of Ireland in recognition of his artistry and the prosperity it has brought to his community. And in 2014 The Craft Council of Ireland described him as "The Godfather of Irish craft'.
They offer factory tours where you can see how everything is created from the selection of the clay to the hand painting the final product.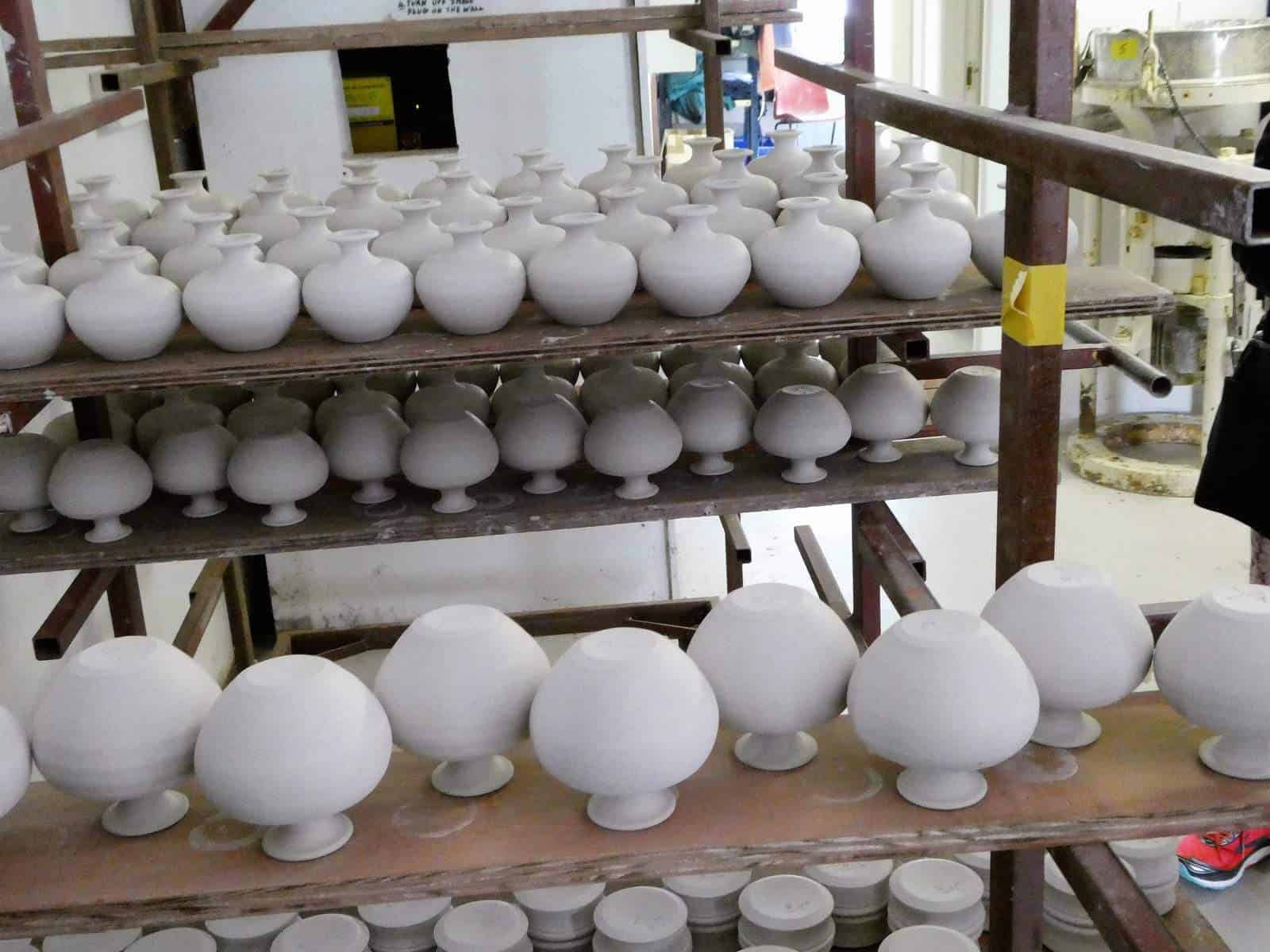 Throwing is the free hand process of making the pot on the potter's wheel. At the shop, you can watch their professional thrower at work or try your hand at it. Thus, when I first started throwing my vase, I couldn't help but think of the movie Ghost. I was fascinated by how little pressure you apply to start shaping the clay. In reality, it doesn't take much to press too hard and make a mistake and turn your pot into a vase and/or your vase into a mug. But with a little practice and the help of the instructor, you'll have a masterpiece that you can cherish forever.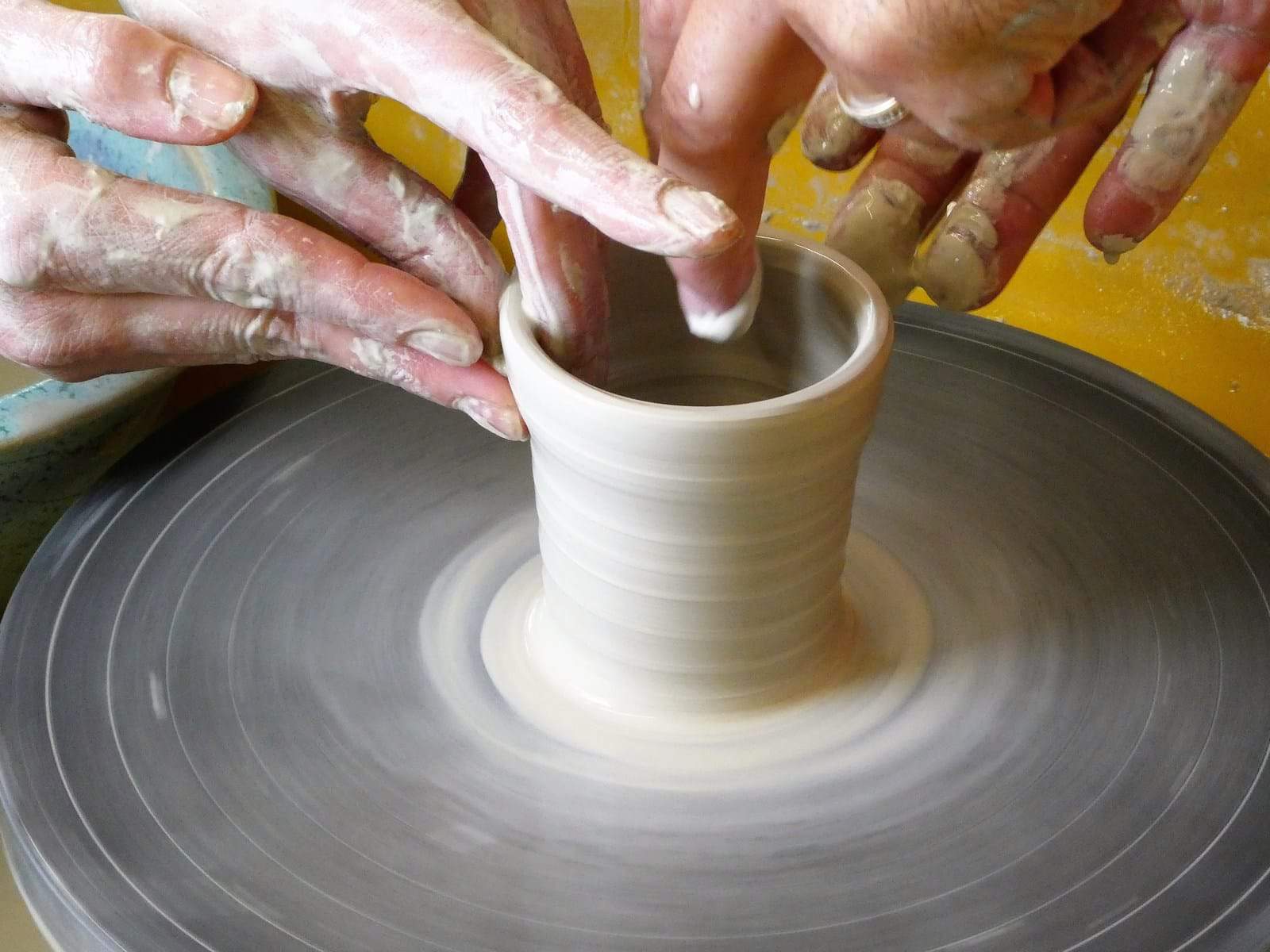 Afterward, they will fire and glaze it in a kiln and ship the finished product to you.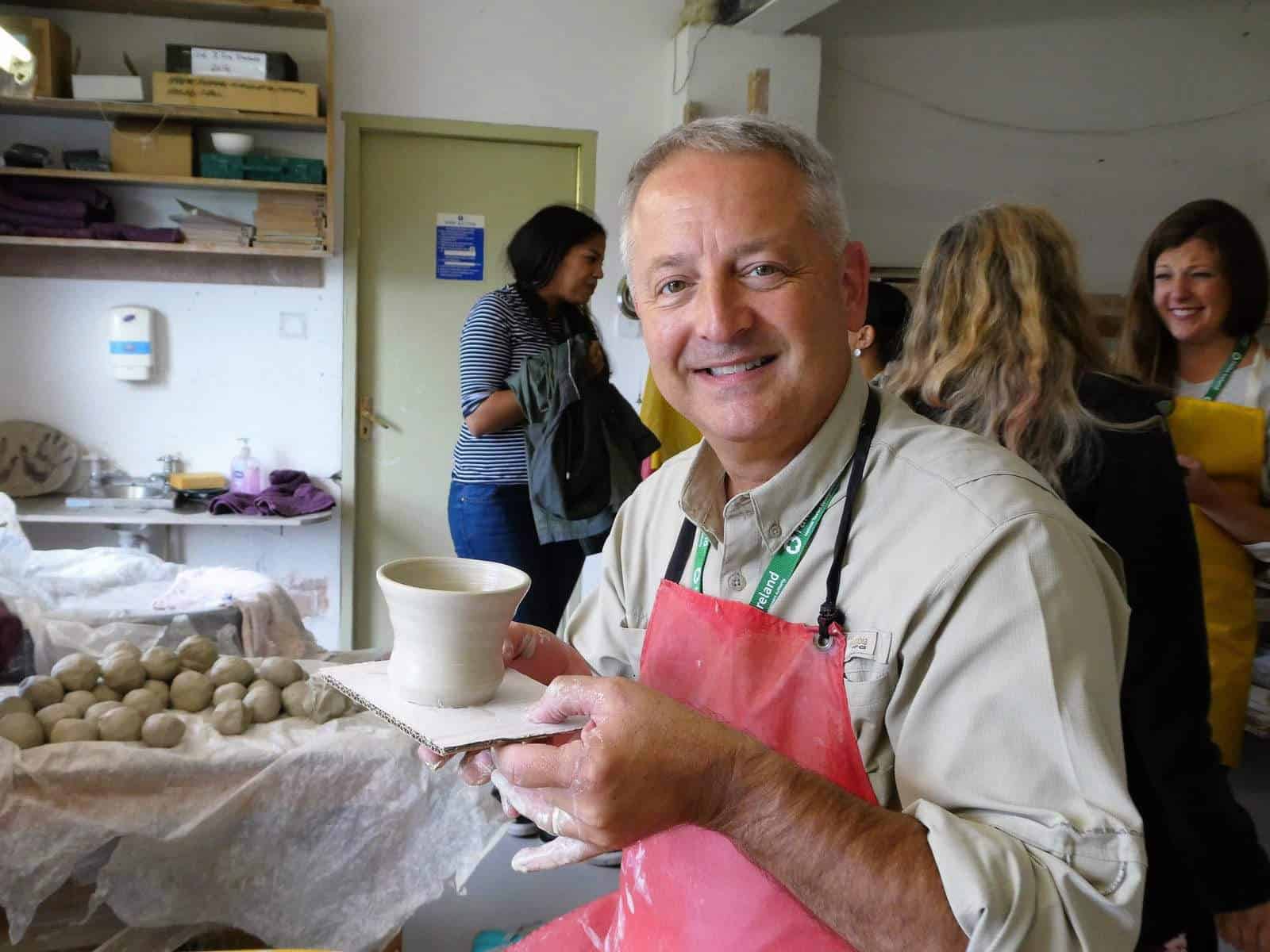 Charming Dingle
In addition to the Cooking School and Pottery workshop, Dingle is a quaint and charming city where you'll also find mid-evil ruins and just like the rest of Ireland a warm Irish welcome.
Here are the recipes from above: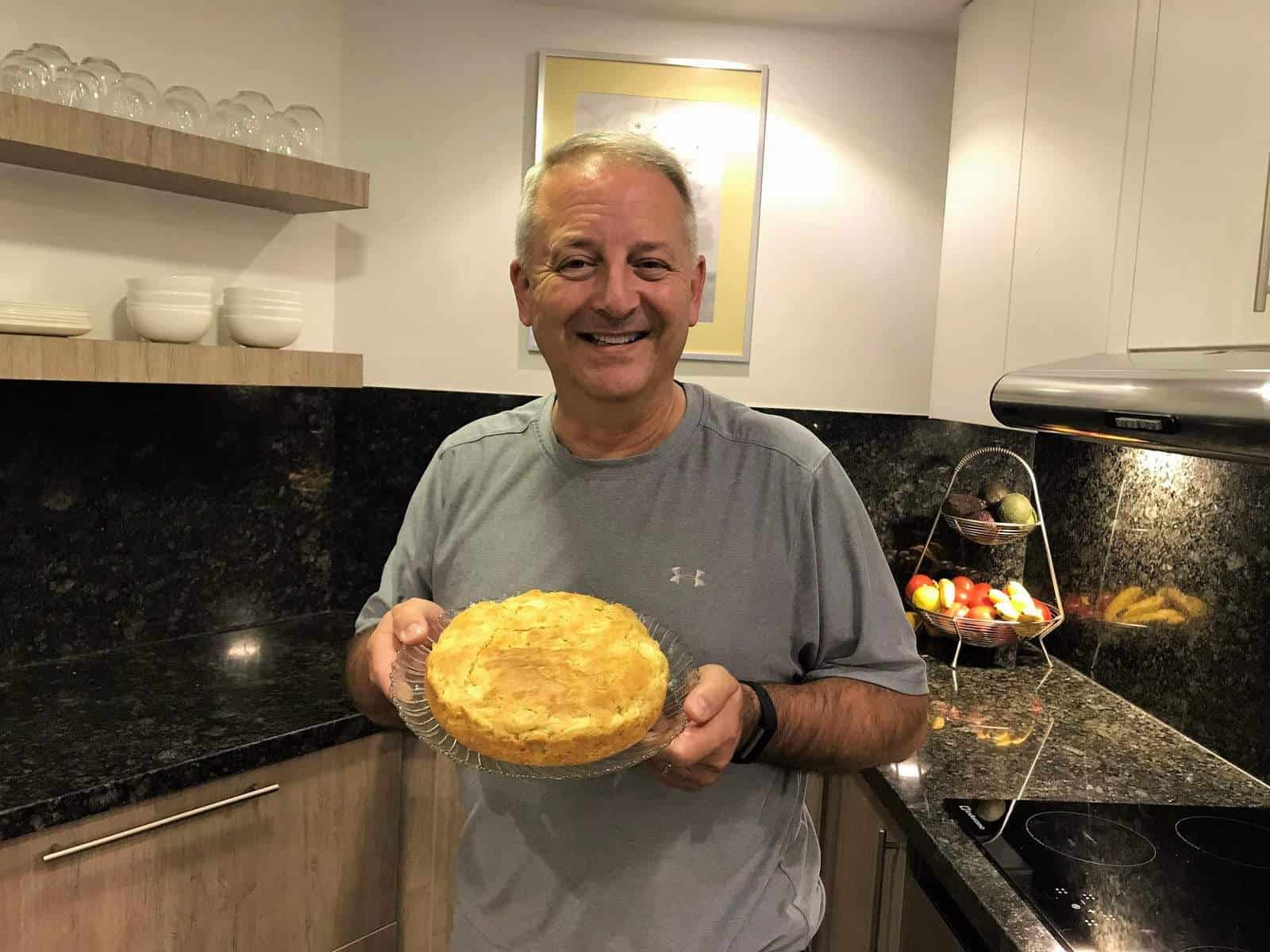 Kerry Apple Cake
Ingredients
1 ½ cup self-rising flour
½ cup of sugar
½ cup butter
4 large cooking apples
2 eggs
2 tbsp. of milk
1 tbsp. of brown sugar
¼ cup of almond flakes
Directions
Preheat oven to 350 degrees F
Cream the butter and sugar and then beat in the eggs and milk and sieve in the flour.
Mix together and add in the peeled and sliced apples.
The mixture should be quite wet but if a little dry add some more milk.
Place in a 9" deep grease tin and top with the almond flakes and brown sugar.
Bake in the oven for 30 minutes.
Serve warm with some whipped dairy or custard.
Traditional Brown Bread
Ingredients
2 cups brown flour
1 ½ cup white plain flour
½ cup oat flour
1 tbsp. baking soda
1 ¼ – 1 ½ cup buttermilk
Pinch of salt
Directions
Preheat oven to 375 degrees F.
Mix all the dry ingredients together.
Add the buttermilk until it reaches a stiff porridge consistency.
Place the dough on a floured tray and shape into a flat loaf around 3 inches thick and make a cross on the dough
Bake for about 30 minutes.
Last, check the bread by putting a toothpick in the center, and if it comes out dry, the bread is done.
QUICK ANSWERS
Are Soda Bread and Brown Bread the same thing?
No Soda Bread is made from white flour while Brown Bread is made from brown flour (more whole grain than white four but not 100% whole grain).
---
Be sure to check out our other Ireland adventures including the Ring of Kerry Drive.