If you want to know where the heart of Boston is then you have to head to Fenway Park. For Bostonians, baseball and their beloved Red Sox run a close second to God. Baseball for Red Sox fans is much more than a pastime; it is an integral part of life.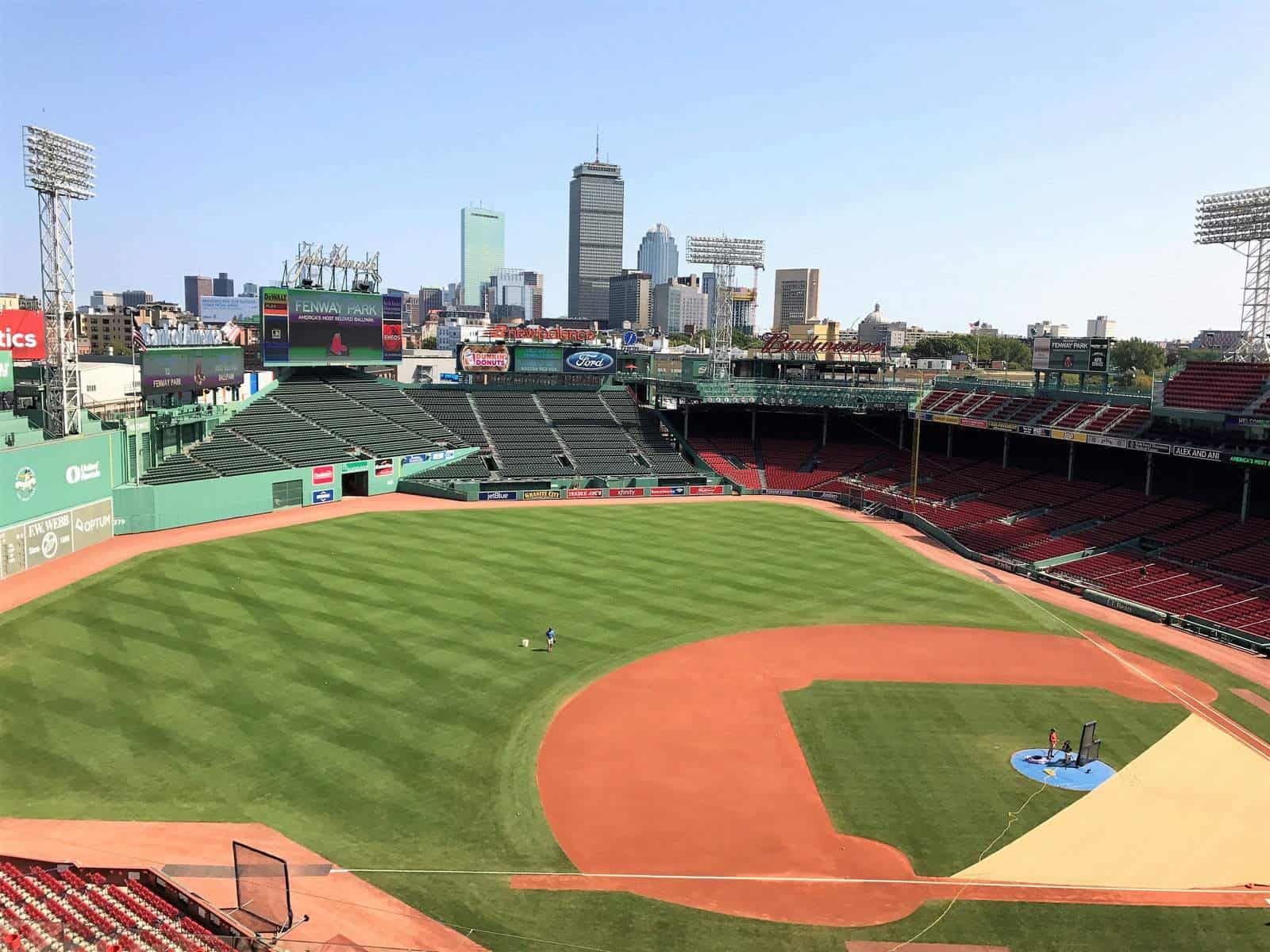 A Tiny Blonde From Boston Creates a New Red Sox Fan in Florida
We are not from Boston, but my husband caught Red Sox fever 20 years ago after hiring a female assistant born and raised in Boston but now living in FL. Her passion was evident, and she talked about her Sox and about attending games at Fenway with her dad.  I have heard that many Red Sox fans have game day rituals. She is no different. Every game day she wears a Red Sox T-shirt, her hair in a ponytail or braids with red and white ties, and a Red Sox visor. If she goes to a game, she also wears converse sneakers with blue laces. Michelle made a fan of Keith.
Fenway Park Tour
On a recent trip to Boston, and given my husbands Red Sox craze, we took a Fenway Park tour. If the Red Sox and Fenway are so important to Bostonians, we had to check out why. Of course, we also had to see where the legendary Babe Ruth played.
As we were touring, it was evident that Fenway Park, America's most beloved ballpark is a place of comradery, where traditions do not die, where dreams are made and where baseball is forever. Fenway Park opened in 1912. It is the oldest major league ballpark still in use. Soaking in history and hearing the stories of the past is one of the reasons people travel from near and far to visit Boston. A tour of Fenway will have you immersed in history and hearing many stories.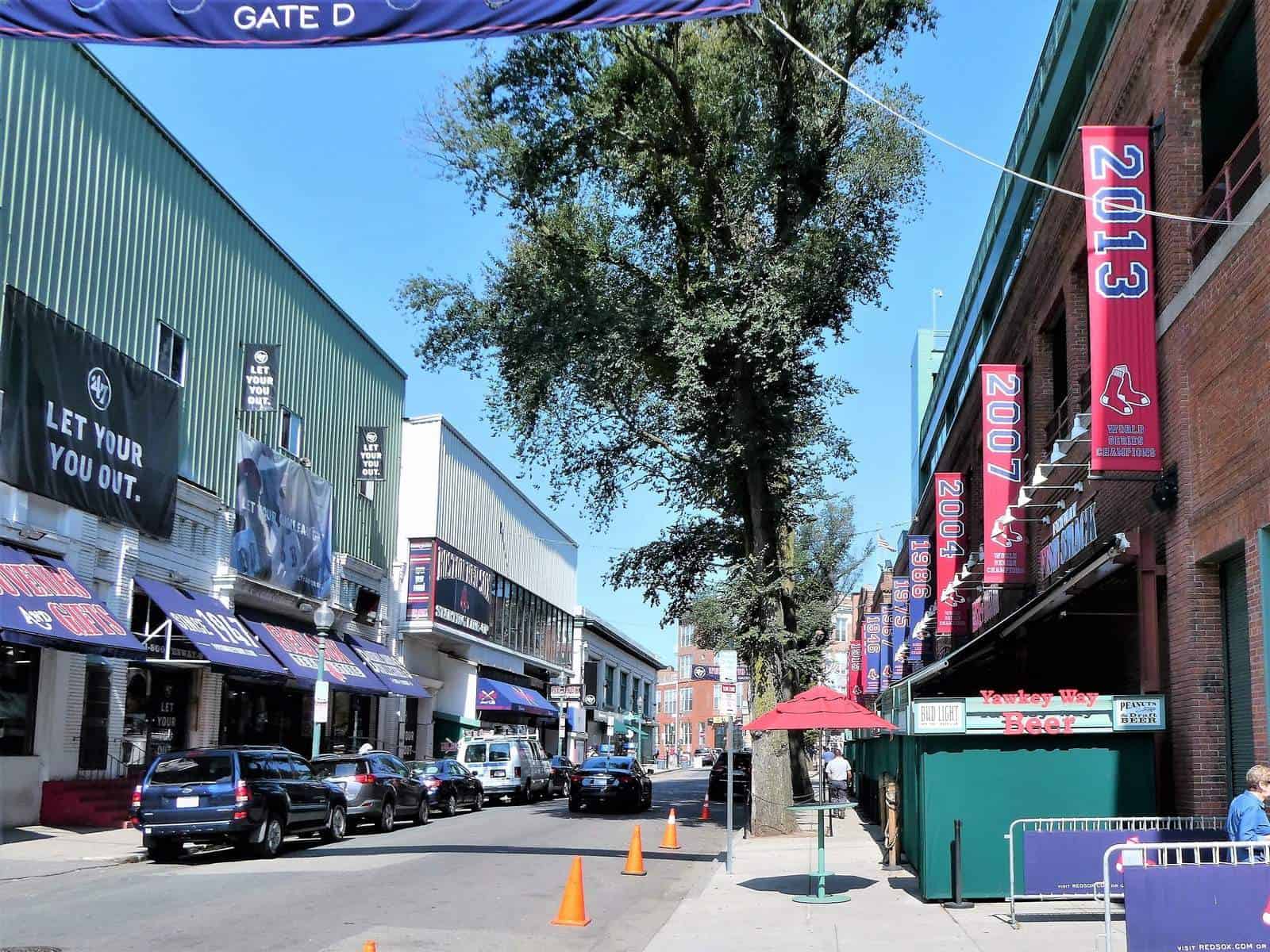 I am not a baseball fan, but the tour was great and very informative. I did not know a lot about baseball.  But, learning about the history of the oldest baseball park in the USA was pretty cool. Our tour guide was very passionate about his Red Sox. He was full of knowledge, telling thrilling stories along the way on our one hour, walking tour of Fenway Park. The park is not that big, so you get to cover everything.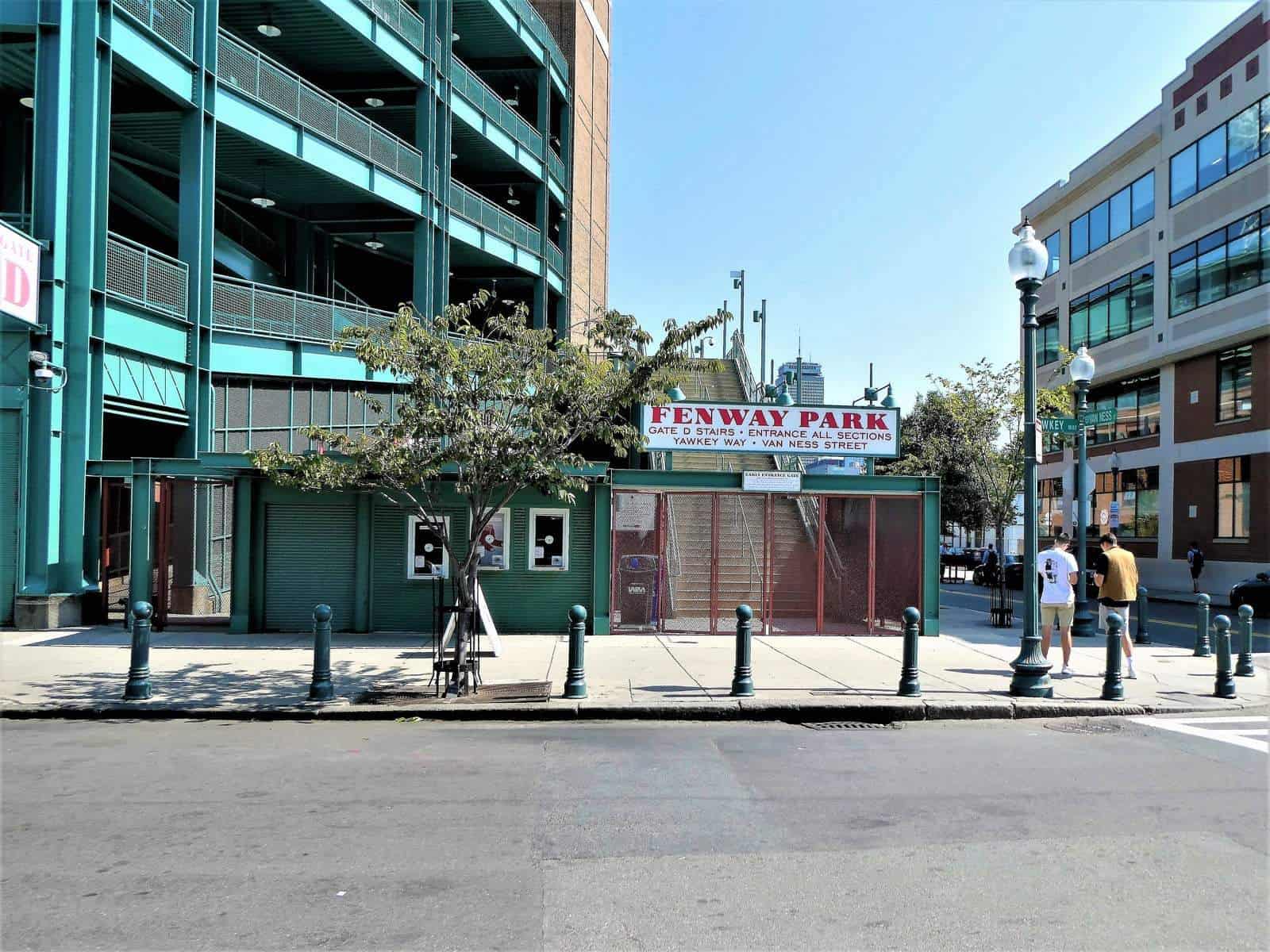 The "red chair" marks the spot of the longest home run ever hit at Fenway
While on tour we could not help but see this one lone seat in a sea of green. The lone red seat in the right field bleachers (Section 42, Row 37, Seat 21) signifies the longest home run ever hit at Fenway. The home run, hit by Ted Williams on June 9, 1946, was officially measured at 502 feet. As the story goes, a 56-year-old Joe Boucher was sitting in the seat that day when the ball came out of the sky to hit him in the head. Luckily the impact was deflected a bit because Joe was wearing a straw hat. Our guide told us that after each home game fans gather to have their picture taken in what is the ballpark's most famous seat.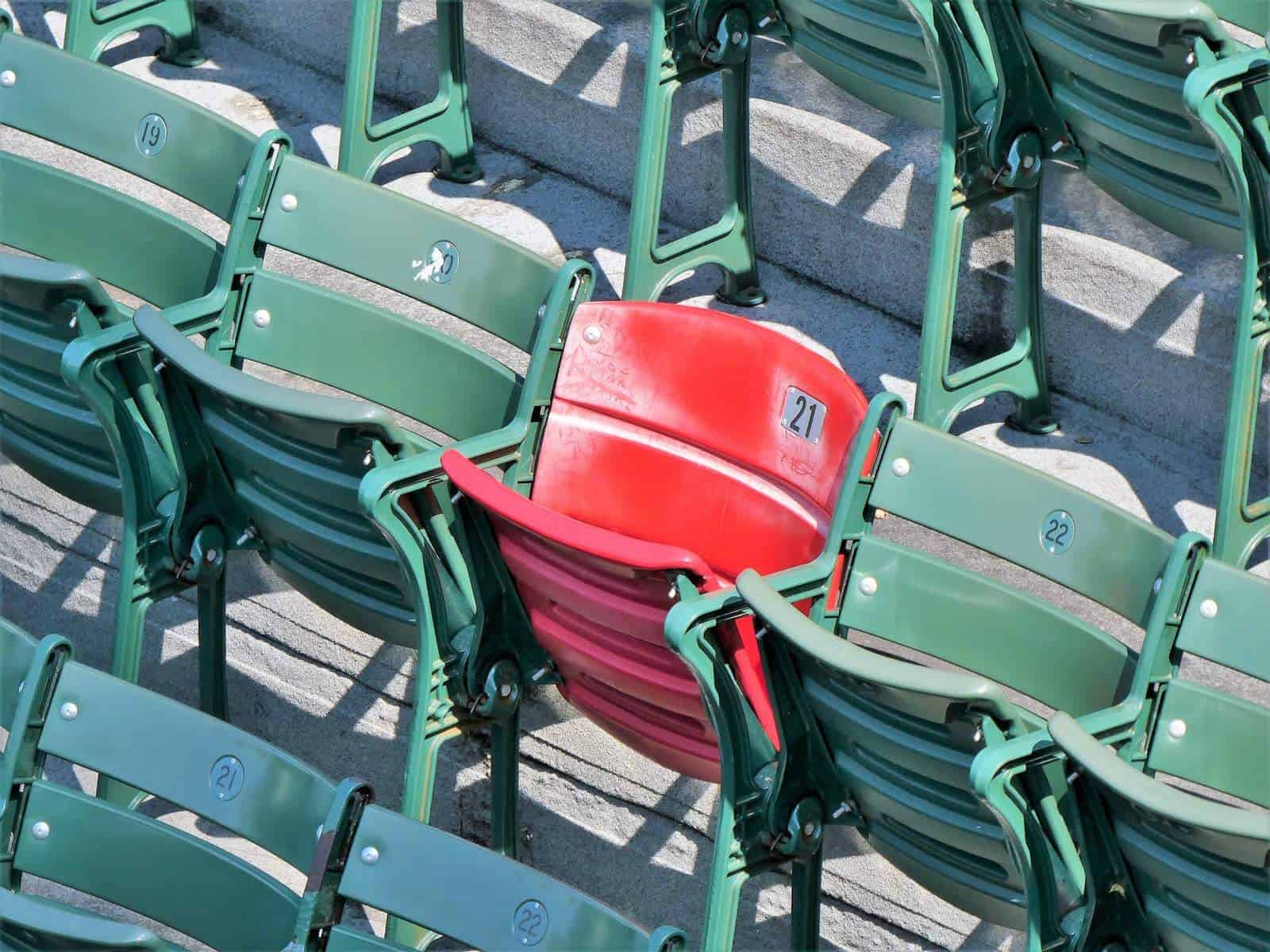 Fenway Green
The wall known as the Green Monster was part of the original ballpark construction of 1912. In this day when everything is automatic, the Green Monster has a manual scoreboard set into it, which has been there in one form or another, since as far back as 1914. For all its greenish today the Green Monster was not always green. That happened in 1947.  The old wall was covered in advertisements and was distracting to the ball players. Don't expect to see that color at any other place. The Red Sox had the color patented, Fenway Green.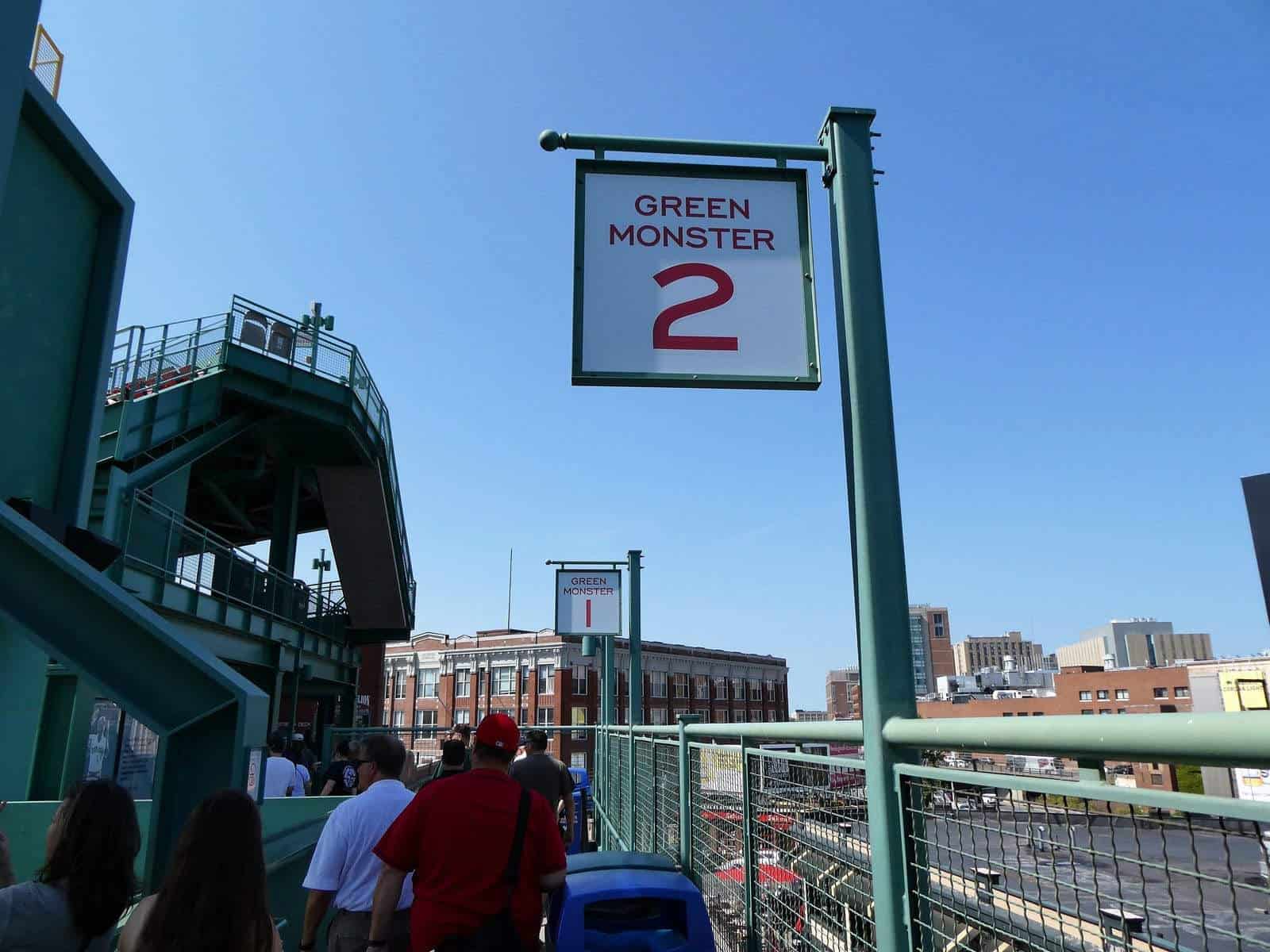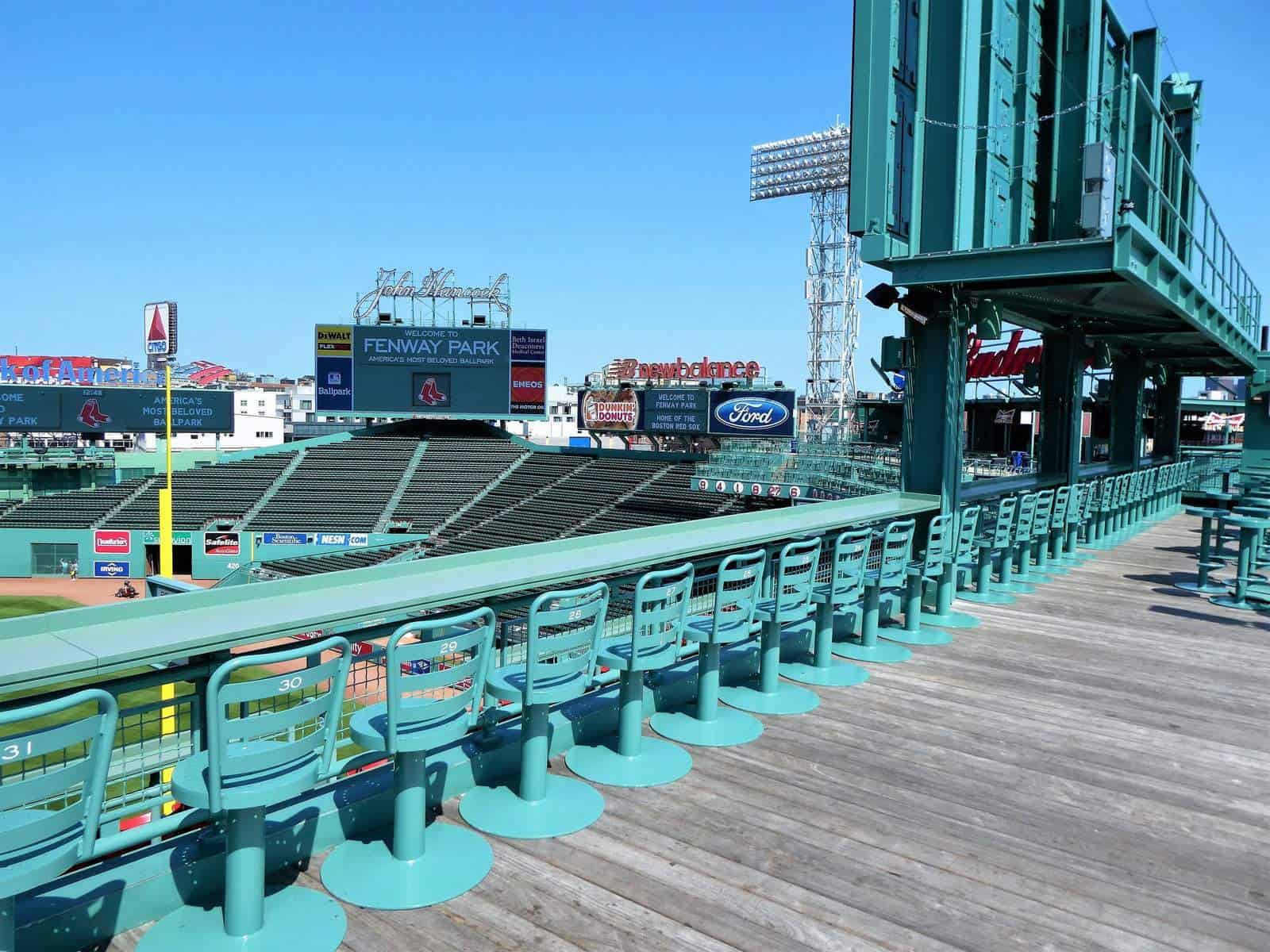 What about the Green Ladder? There is a green ladder attached to the green wall. Originally, members of the grounds crew would use the ladder to retrieve home run balls from the netting hung above the wall. After they removed the net for the addition of the Monster seats, the ladder was not needed, but like many things, at Fenway, it remains in place as a historical relic.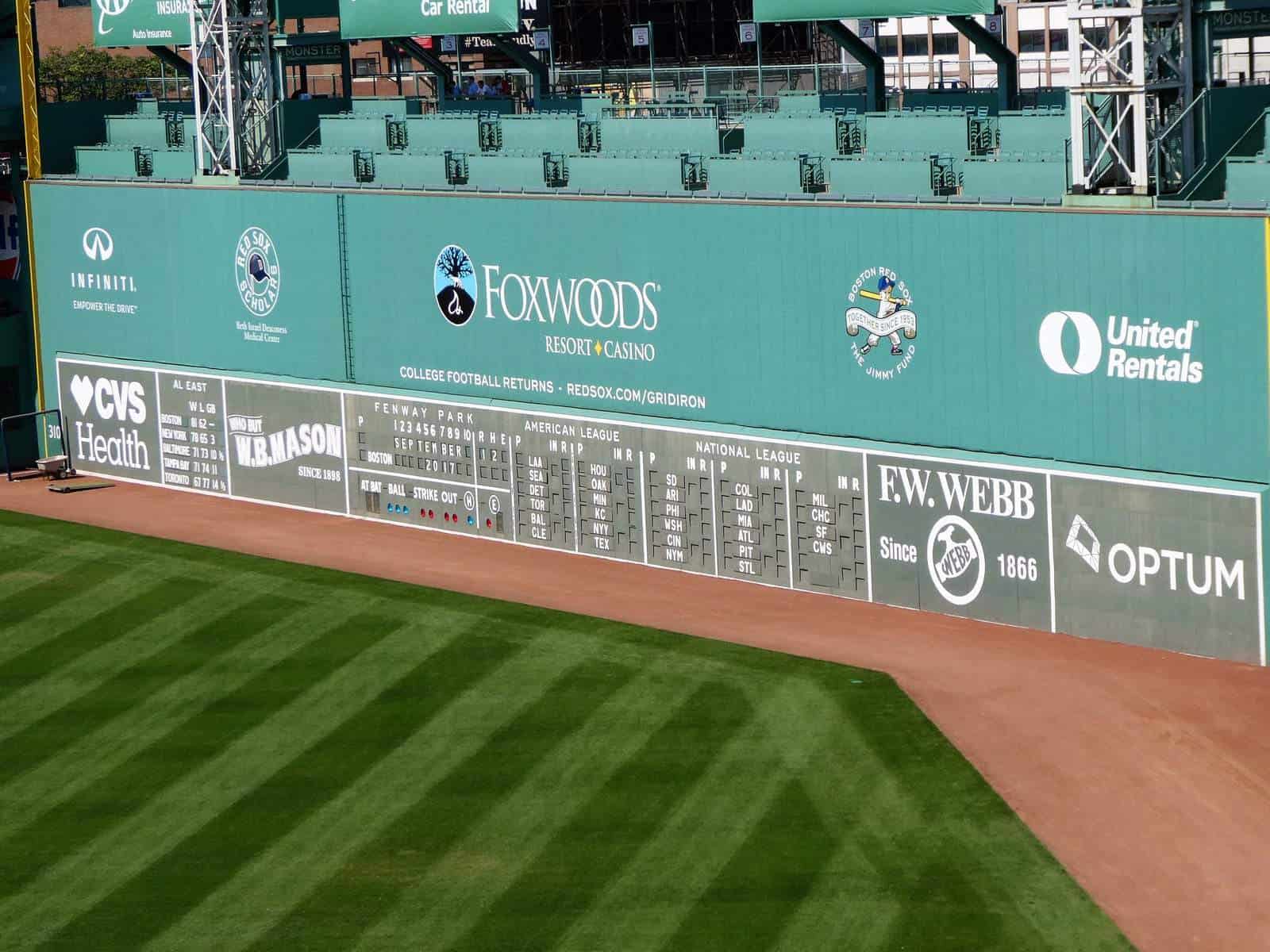 In 2003, they constructed a 274 section of seats atop the wall. These Monster seats are extremely popular and vary in price by game and by whether to stand or sit.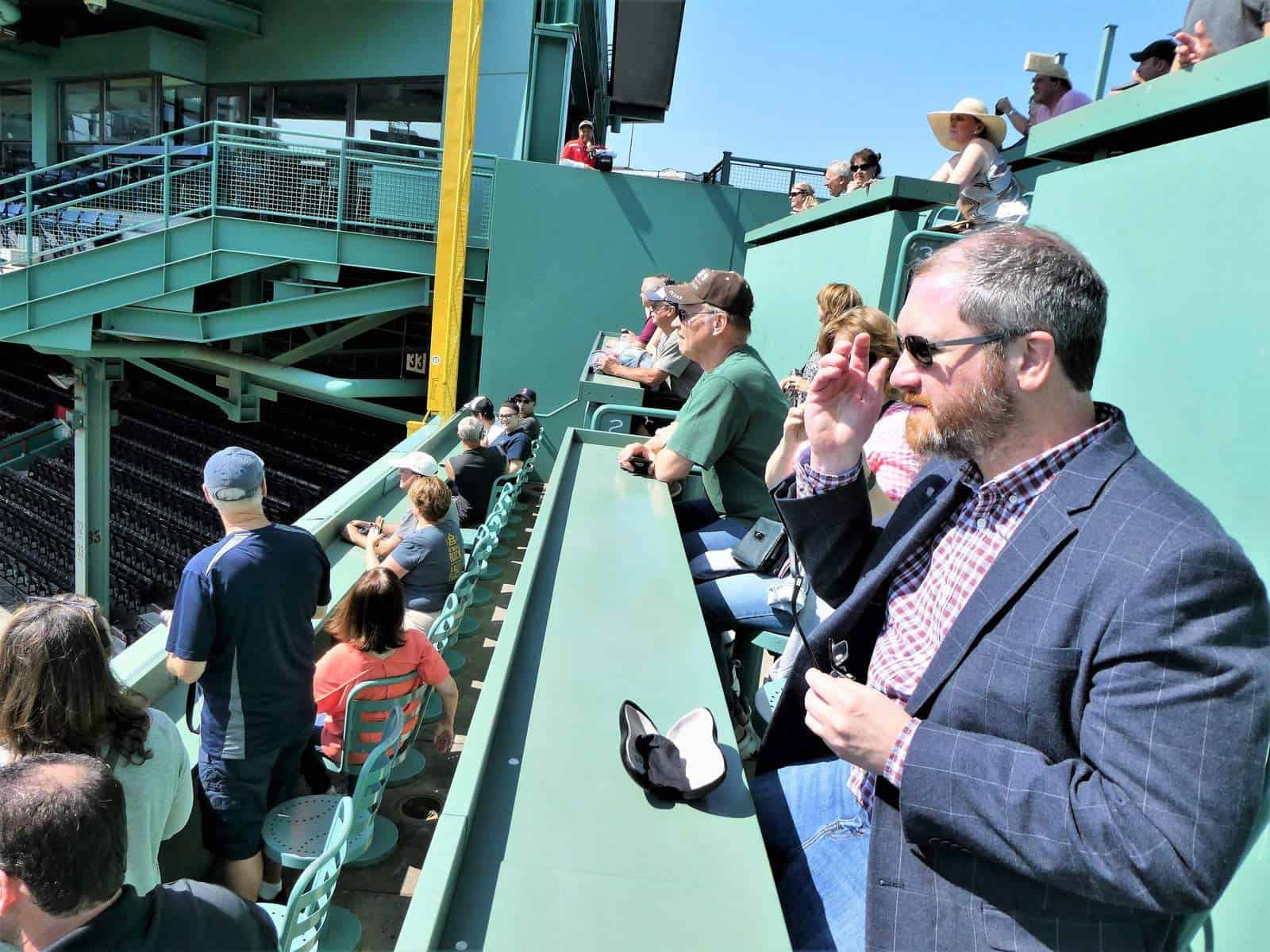 How many times can you say you remember seeing a Coke machine that was not red?  If asked to describe a Coke machine, the first descriptive word most people use is red.  Fenway has the only two green coke machines in the world and of course, they are Fenway Green.

More Green for Fenway
As a Naturopathic Doctor and someone who knows the importance of preserving this planet and of eating organic, I was impressed by just how GREEN Fenway is, and I am not talking about the Green Monster. First of all, volunteer college students go through bags of ballpark trash to remove recyclable products and organic material. This is in addition to strategically located recycling bins throughout the park. To encourage green transportation, Fenway Park offers free bike valet parking for ticketed patrons at all home games. It is located across from Gate D on the corner of Van Ness Street and Yankee Way.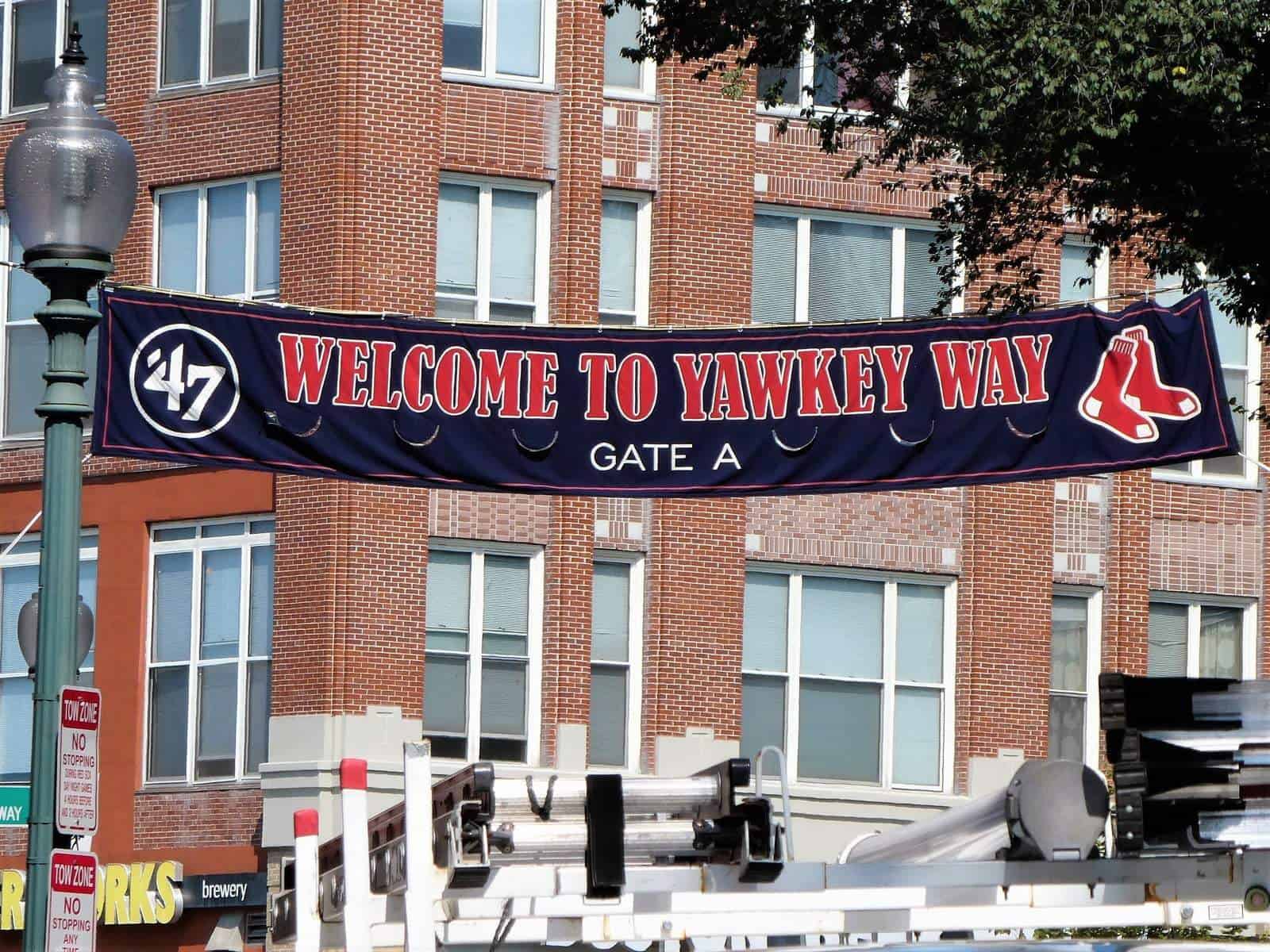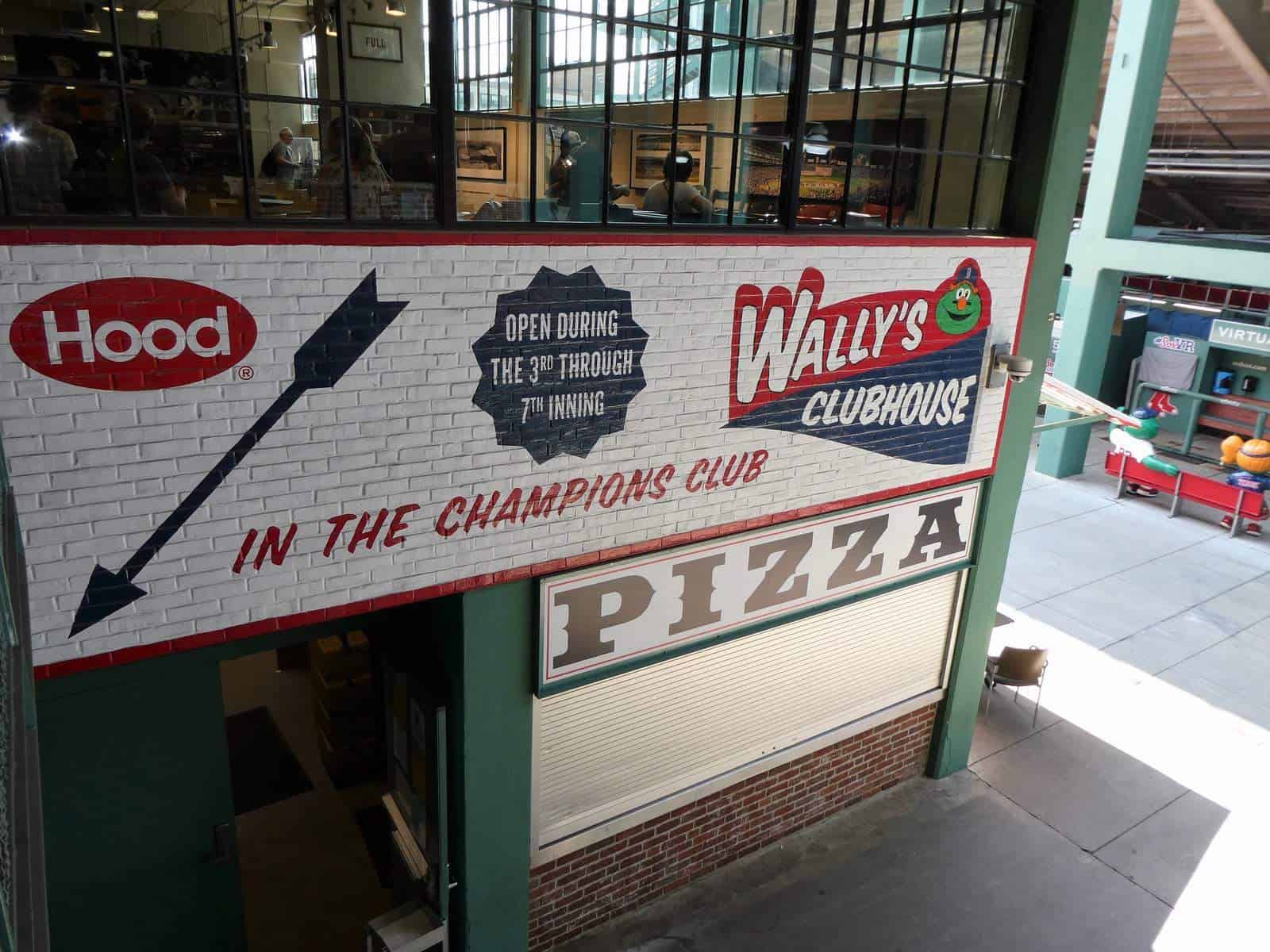 The Red Sox were the first MLB team to install solar panels in their stadium back in 2008. The roof behind home plate is the location of the 28 solar panels. They help heat water throughout the facility and replace 37% of the gas traditionally used in this process eliminating 18 tons of annual CO2 emissions.
Keeping Fans Healthy While Keeping the Less Fortunate Healthy Too
What most impressed me is the 5,000 square foot rooftop farm located within Fenway Park situated on the roof of the front office located on the third base side of the EMC Level. We caught a view of the farm from the third base side. So that lettuce and tomato on your burger or those onions on your dog are locally grown and organic. How much smaller of a footprint could you ask for? Fenway did not stop there. In 2016 they opened the Strega Deck farm. Produce grown there is all donated to the community via a food rescue partner, Lovin' Spoonfuls.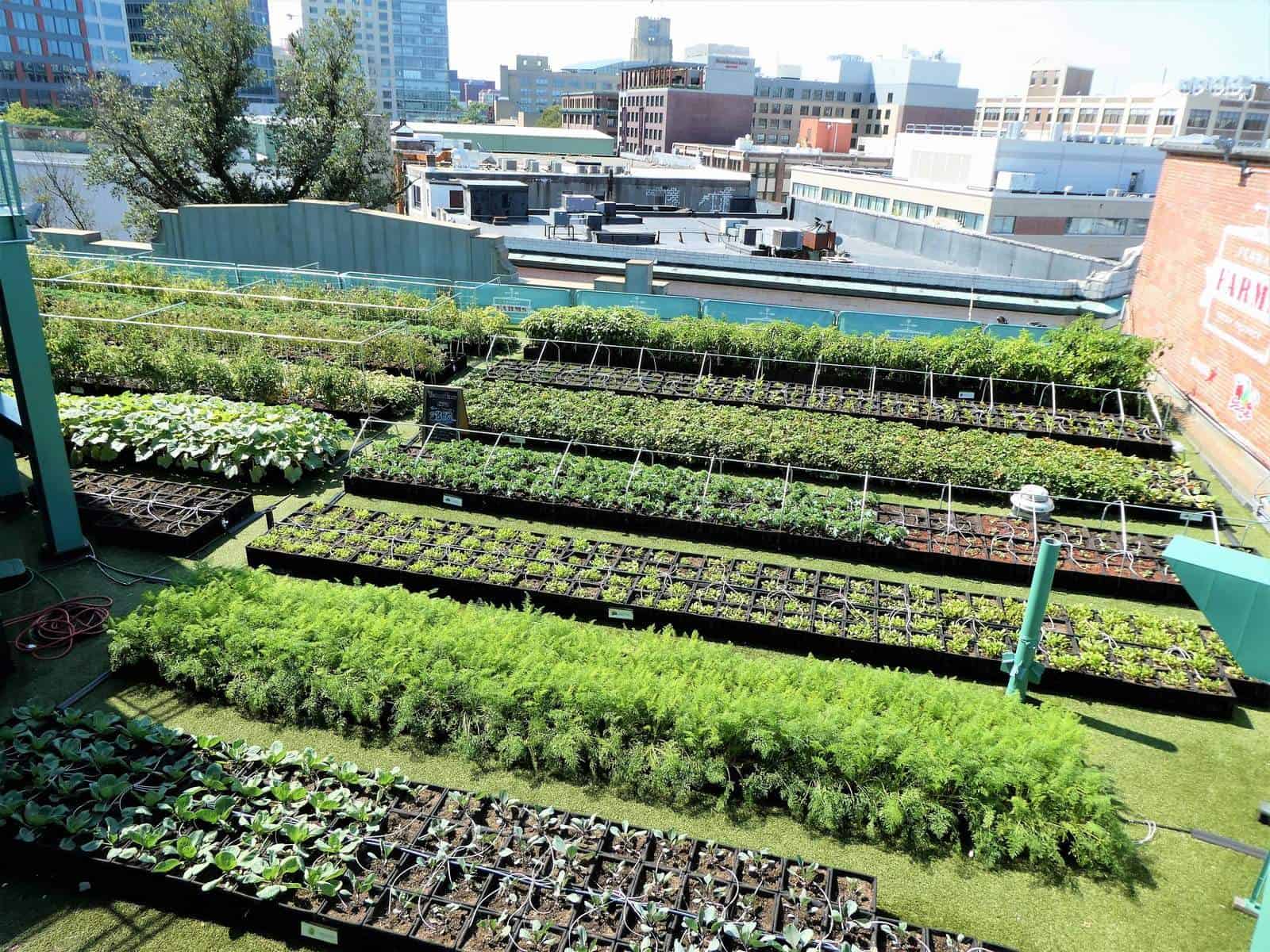 Antiques and Artifacts for Die Heart Fans
If you are a true baseball fan or better yet a die heart Red Sox fan, you will not want to miss the museum housing baseball and Red Sox artifacts.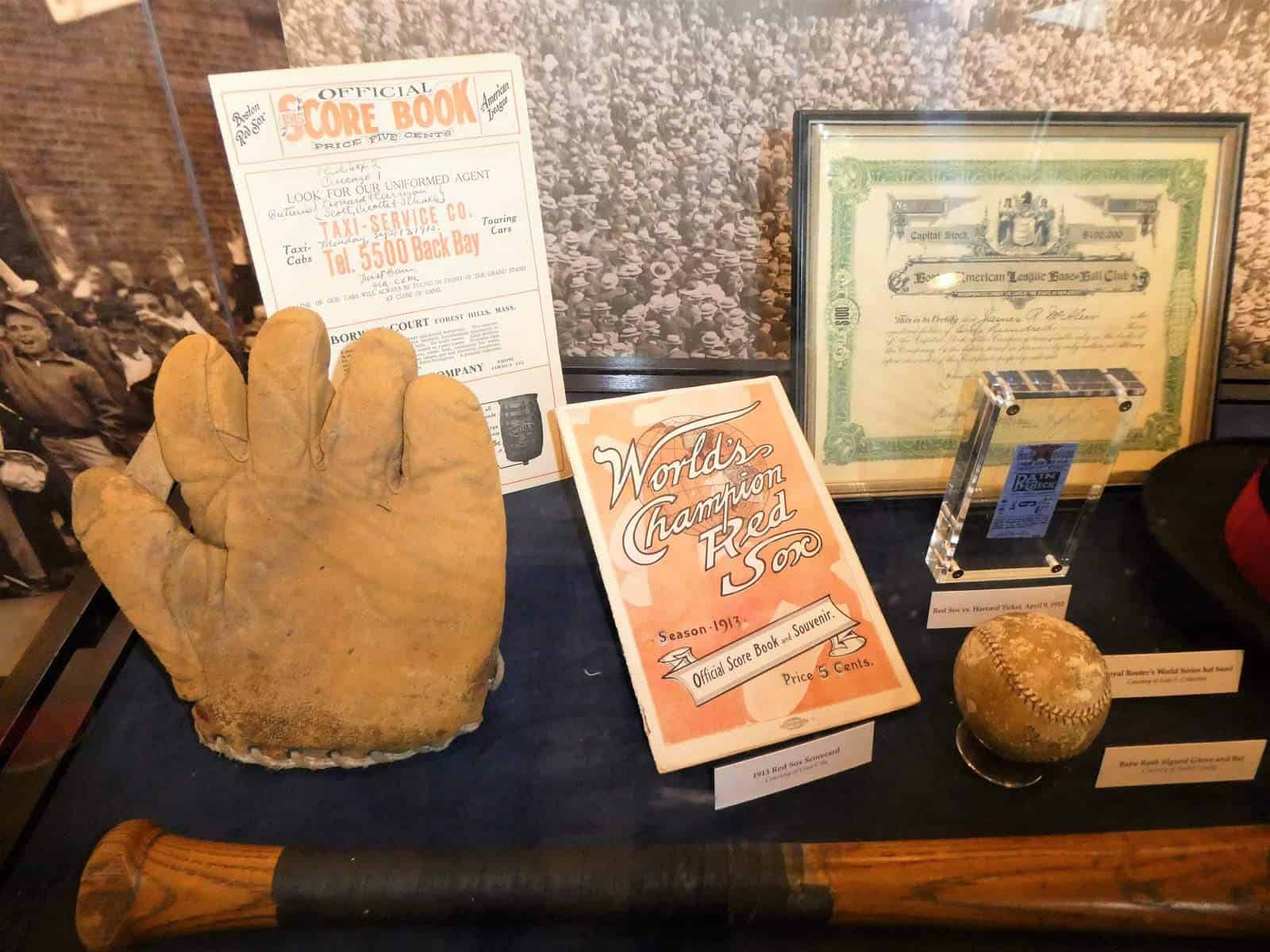 We visited Boston for the immersion in American history. We were not disappointed. History is everywhere in Boston, from the oldest park to the first subway to the Freedom Trail to the Red Sox and their beloved Fenway Park. Visiting Boston made me think of the saying, "it's as American as baseball and apple pie." Hmm, did we have apple pie in Boston? I don't think so, but I know we had Boston cream pie.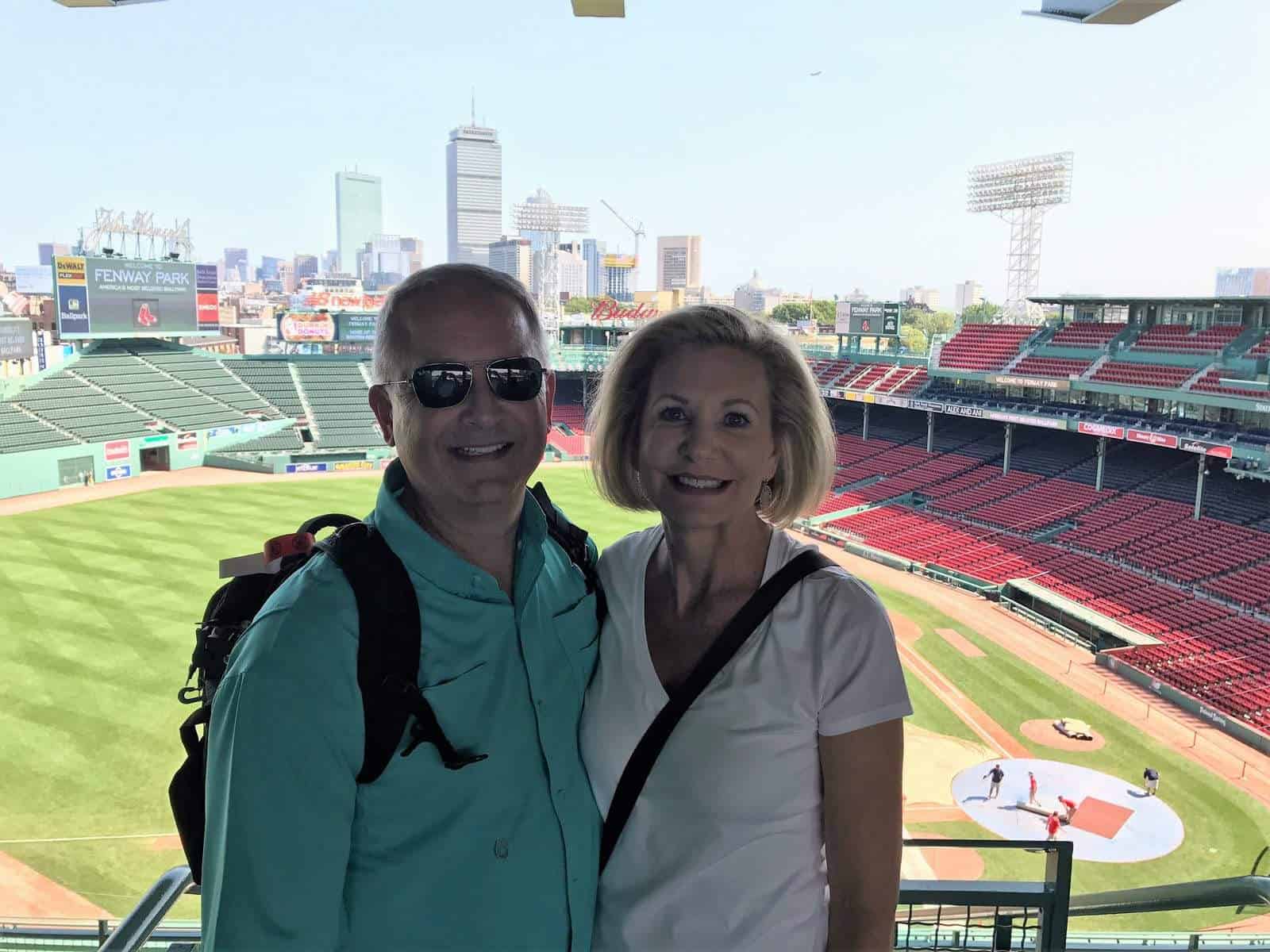 Comment below if you have any memories of Fenway Park.
QUICK ANSWERS
Is it easy to buy game tickets for a Red Sox game at Fenway Park?
For Fenway, tickets are easily purchased online and picked up at will call.
What is the oldest ballpark in the United States?
Fenway Park
How long does a Fenway Park tour last?
1 hour
---
If you like Boston, check out our 11 Best Things to Do in Boston and check out our post on travel gear everyone will love!