Ecuador street food is a staple for many Ecuadorians. I heard and read everything from "it's so good" to "don't ever eat it, it will make you sick."
There's no reason I haven't had any yet other than the opportunity never presented itself. I'm one that believes eating street food is fine, and I will continue to look forward to trying the many different street foods Ecuador has to offer. After all, I don't see a bunch of Ecuadorians getting sick on the side of the road, so it must be safe.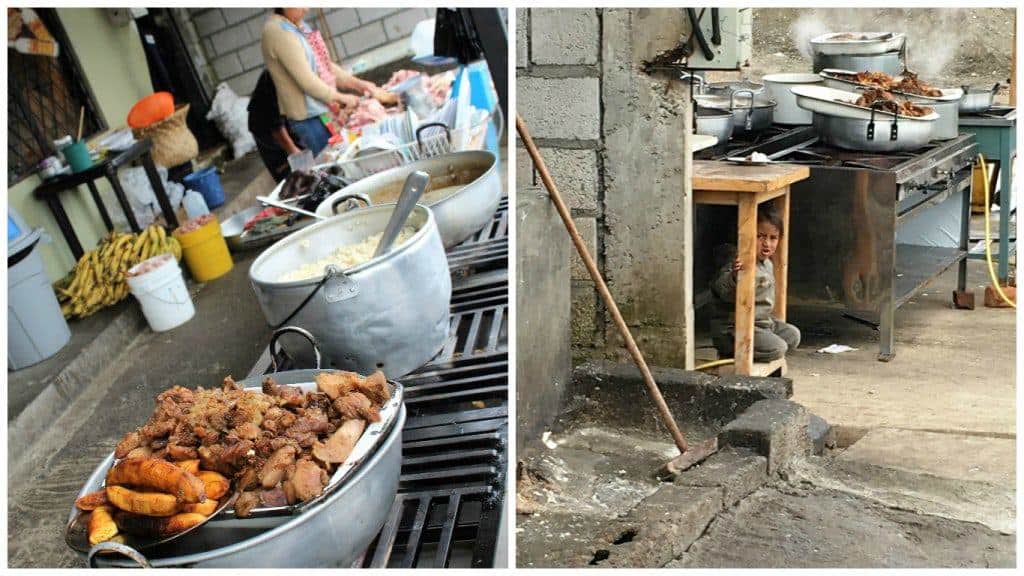 On our way to Ignapirca, there was this street food stand where they were roasting whole pigs. The flame from the propane torch caught my eye as we were approaching the roadside feast. We asked our driver to pull over so my wife, two out of town guests and I could sample some of the fares. The first thing I noticed was this little boy hanging out with his mother helping here and there. No daycare in this village, everyone pitches in.
A Little of Everything

We decided to get a plate of a little of everything so we could taste it all. While the server was preparing a to-go container of food, she gave us all a complimentary piece of the crispy skin. Our driver told us that the skin is a specialty and costs a little more than the same cut of meat. It tasted good. Sort of like a thin pork rind. With a little salt, it would be fabulous. Overall, the food was delicious. We had both white and dark meat, a
l

lapingachos (

potato patty)
, and plantains. The meat was so tender and spiced perfectly. Our local driver said that you could ask only for the dark meat which you'll pay a slight up-charge.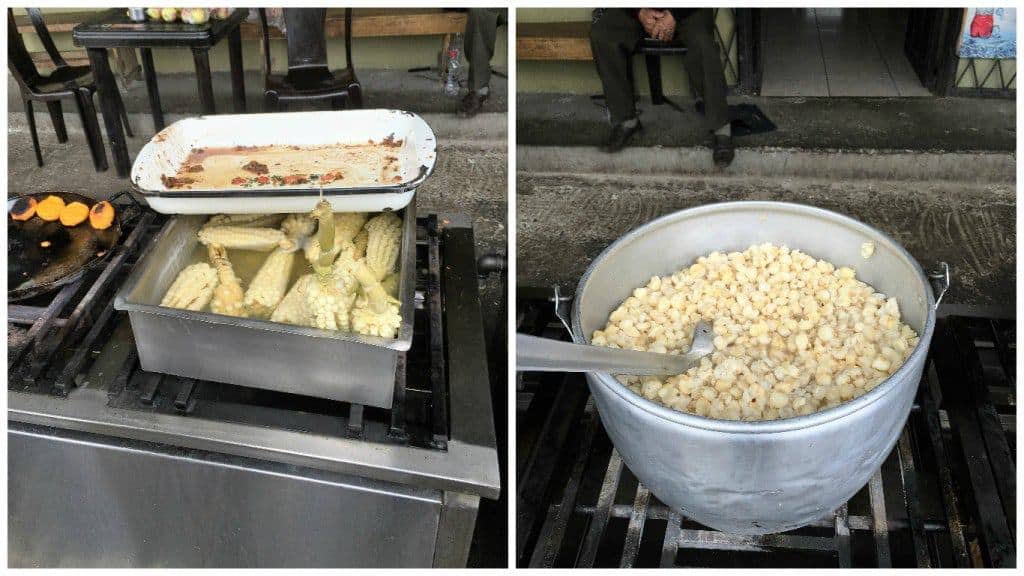 Pork Grease

The potato patty was a mixture of potato and spices, then flattened out and fried in pork grease.  The plantain, also fried in the pork fat, was sweet and delectable. Our driver/guide told us that there are three ways they cook the pigs you find in Ecuador. "Hornado" is a slow, whole pig oven roasting. "Puerco a la Barcosa" or slow roasting on a spinning pole over an open pit. Lastly, a blow torch is used and they crisp up the entire pig. the pig is then sliced into and cook separately in many different ways.
Ecuador Street Food
Everything was better than I expected and no one got sick. I can't wait to try other street food in the future.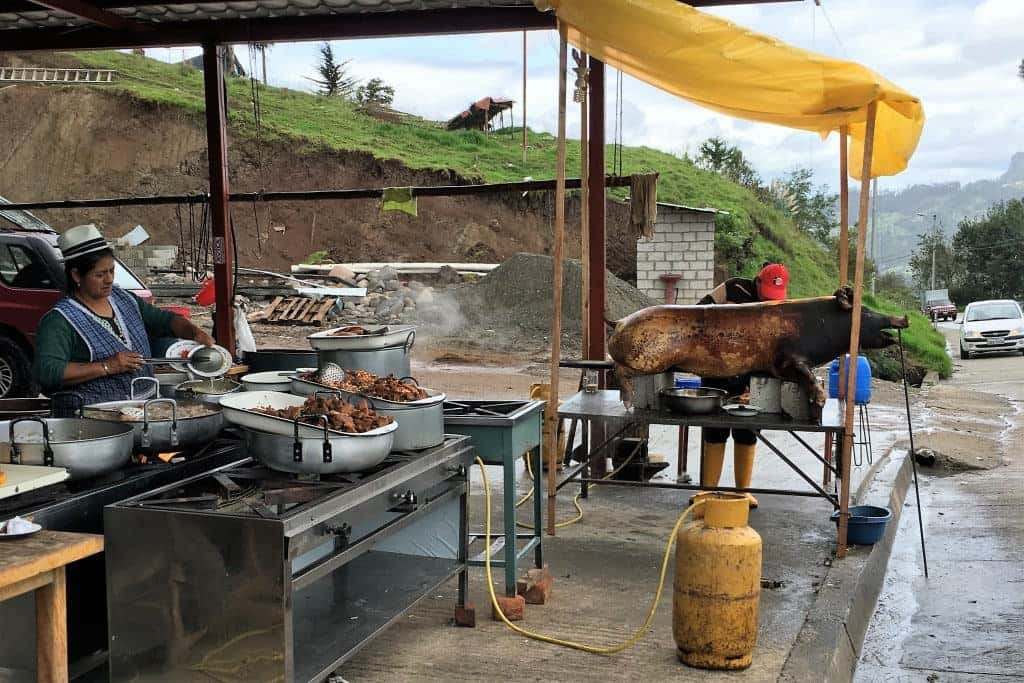 Visiting the IKAT Weavers is a great day trip from Cuenca.
Another great way to spend the day is by visiting the Cuenca Zoo.