UPDATE 2019: Note that while the below information is generally correct, some of the Ecuadorian laws have changed. You should consult an Ecuadorian attorney for the latest visa requirements.
Getting an Ecuador visa for residency isn't hard, it just takes patience and time (and, of course, money). Our goal was to get our Visa's while still in the US. We hired a lawyer in Ecuador to help us with the process. Many people say you can do all of this yourself, but we didn't want any mishaps in Ecuador. With the laws changing constantly and our not so good command of the language, we were happy to pay the fee for a less stressful process. My advice is to pay for the extra services to make the entire process so much easier. Just include this as a cost of living abroad.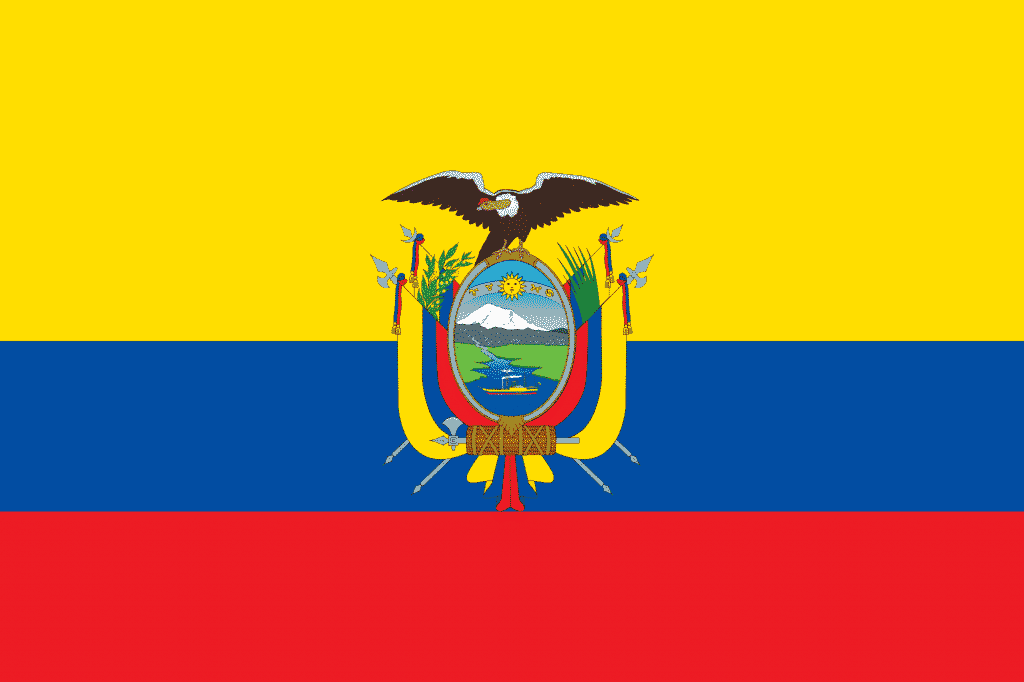 Step 1 – Paperwork

The first step is to get the paperwork together and submit it. This first step is a big one. But if you just stay organized, use the expedited services, it's really not difficult. We needed a marriage certificate, birth certificates, FBI background checks, state police background checks and college degree and transcripts. There are a few different Ecuador visa's for residency you can obtain. Our Ecuador Visa was a professional Visa. It required a little extra work regarding the university where we got our degree. Yours may require proof of retirement income or money for a bank CD in the country of choosing.
We paid for expediting services where possible to simplify the process. We used these services to get our birth certificates, marriage license, and FBI background checks. It took between 1 and two weeks to get all of these documents. The documents had to have the apostille certificate. We thought it best to use a service to help us with this. All took about one week additional.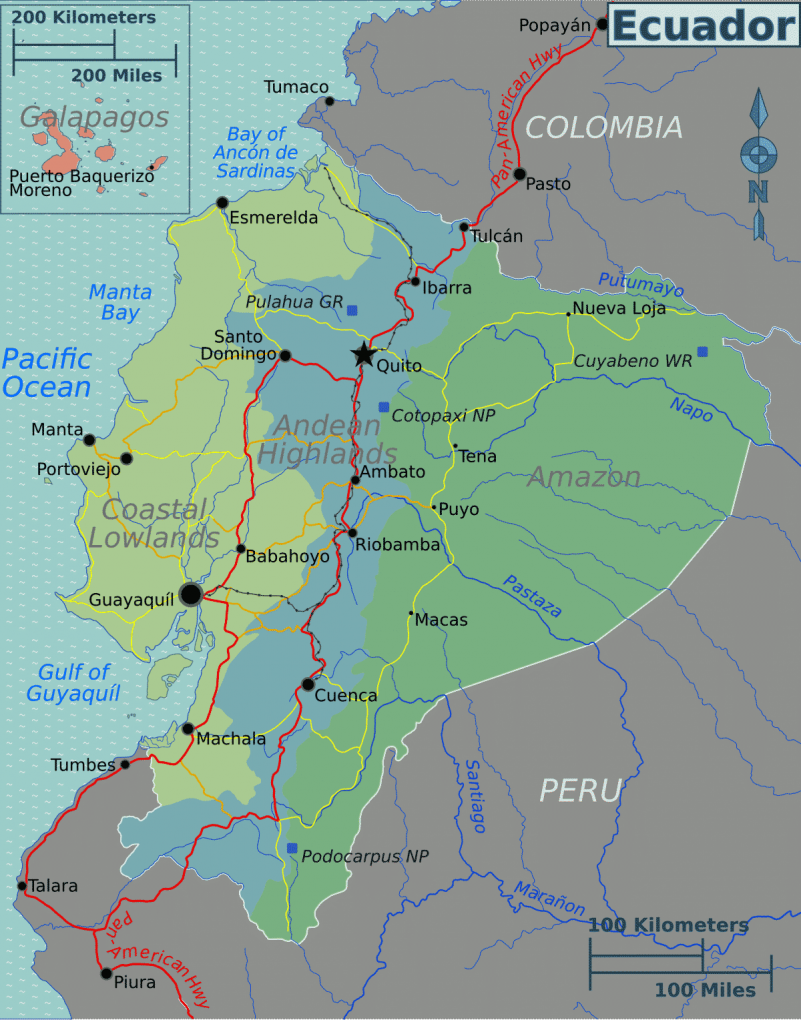 University Documents
The documents that took the longest to get were from the University. We had to send in extra paperwork (actually the Ecuadorian lawyer did) to get the school approved since it was not already on the approved list. We needed the diploma, the transcripts and a letter from the university registrar stating how we attended classes. What they want to know was if we attended in person or if it was a remote study type school. They instituted this new rule midway through our process. One reason we hired a lawyer to assist was that the rules change often, and lawyers must stay abreast of any new ones.
Now that we had assembled all the required paperwork (easier while in your home country), we scanned and emailed copies to our Ecuadorian lawyer. She reviewed everything to make sure it was right. Once she gave us the OK, we sent all of the originals to her via FedEx and FedEx delivered it in 2 days at a cost of $85.
Step 2 – Pick up Your  Ecuador Visa
It took about two months for the school to get approved. Then our lawyer submitted our Ecuador visa for residency application. In about another two months, we got a notice that our visas were ready to be picked up at the nearest Ecuadorian consulate office (in our case, Los Angeles). The process at the office was simple but time-consuming. Because they were very busy, it took us two trips to get the visa stamps in our passports.
Step 3 – Entry into Ecuador
Your residency visas don't get "activated" until you enter Ecuador. The only thing you do differently from a regular visit is when you fill out the customs form on the plane, instead of putting tourist for visa type, you put resident.
There is one final step to completing the Ecuador visa process, and that's a trip to the immigration office where they record where you are living. We again did that visit with our lawyer.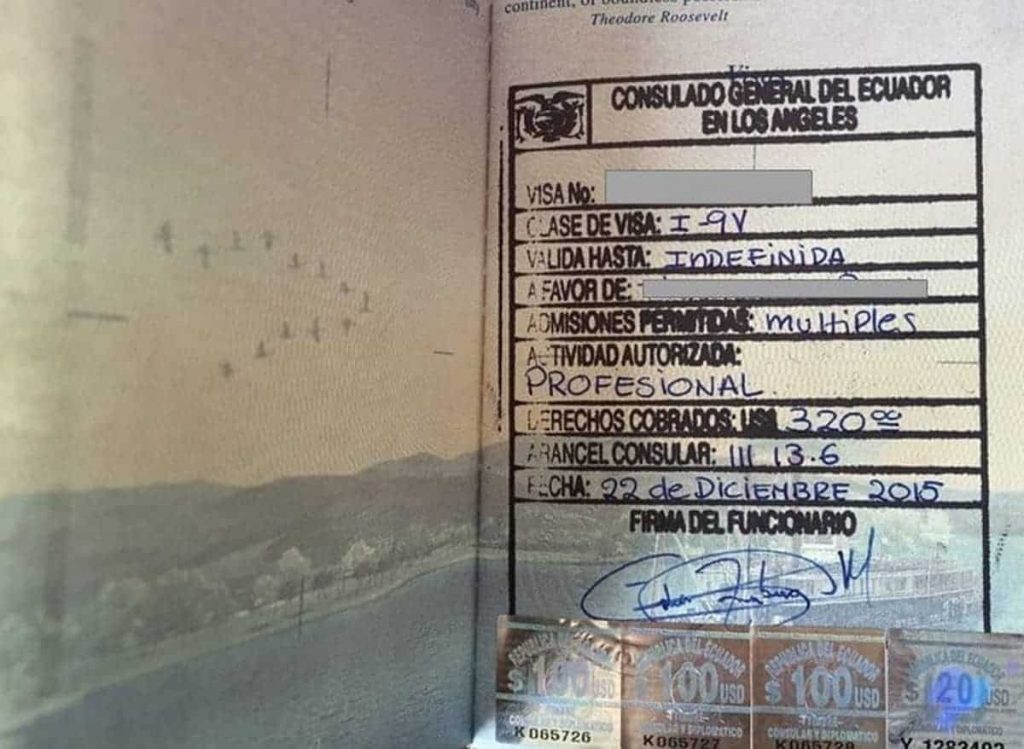 Dual Resident
That's it! Not really hard. You just need to be patient and decide how much you want to do on your own or if you don't mind paying for some expert help along the way. My advice, pay the money. After all, retirement or living abroad is supposed to be fun and less stressful.
Find out about getting an Ecuador Cedula here.