Making Your Own Gin in Ireland's Gin School is the Most Fun
Have you ever thought about distilling gin for yourself? As we travel, we are always looking for unique interactive experiences. Things that we never thought of doing but sound exciting or things you just can't do everywhere. It is one thing to learn about a new country and to see and hear about its history but what can be better is to have an experience while you travel that is hands on. In Ireland, we found the Listoke Gin School Experience. Not only did we make gin we learn some more about history too. Making our own gin was a fascinating experience we will remember for some time.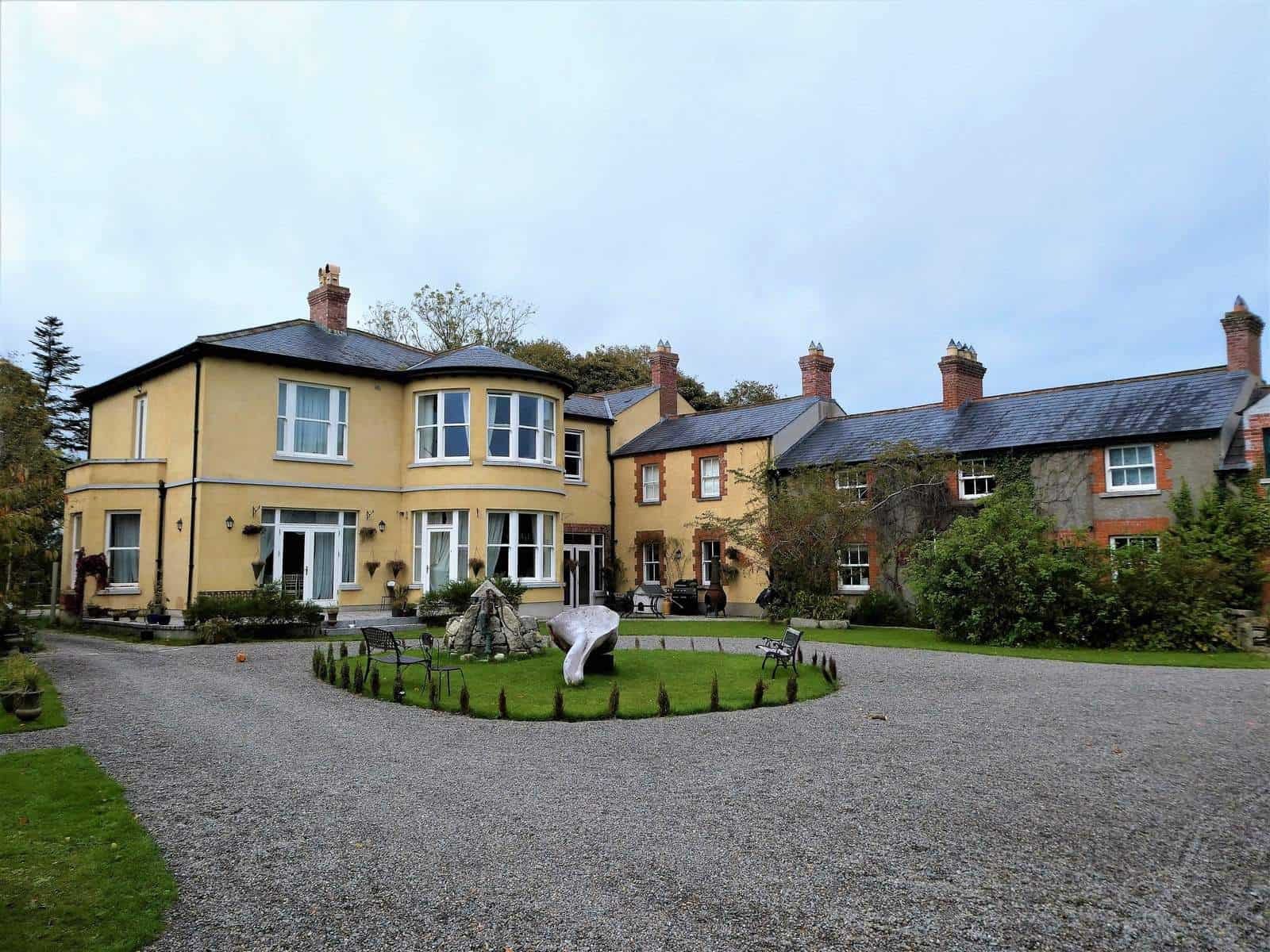 Gin is a Fashionable Liquor
Gin has become the spirit everyone is talking about nowadays and it has a renewed popularity. Just check out a liquor store and you will see quite a few different types of gins lining the shelves along with large displays. Craft gin distilleries are popping up and consumers are exploring new brands and new ways of enjoying the spirit. It is not just a gin and tonic with a twist of lime like the old days. These days people enjoy gin with unique garnishes, tonics or even in cocktails.
Listoke Gin School
As we entered the gin school, a 200-year-old stable converted to a classroom/laboratory, a warm hello and a Listoke gin and tonic garnished with an orange peel greeted us. The room was warm even though it was a chilly day because a fire was crackling in a brick wall fireplace/pizza oven. Along the edge of the walls were our distilling stations already set up with everything we would need. In the center was a table that contained a considerable amount of dried fruits and botanicals in storage jars. It all looked exciting.
First, we toured the distillery with the owner and heard the colorful family history behind the brand Listoke. We even listened to a ghost story from an eyewitness account. We learned about the history of gin, the details of the equipment and the distilling process. Afterwards, we returned to the classroom and tasted three different gin profiles to determine what flavor we would want to make. The three basic flavors were floral, fruit, and spice.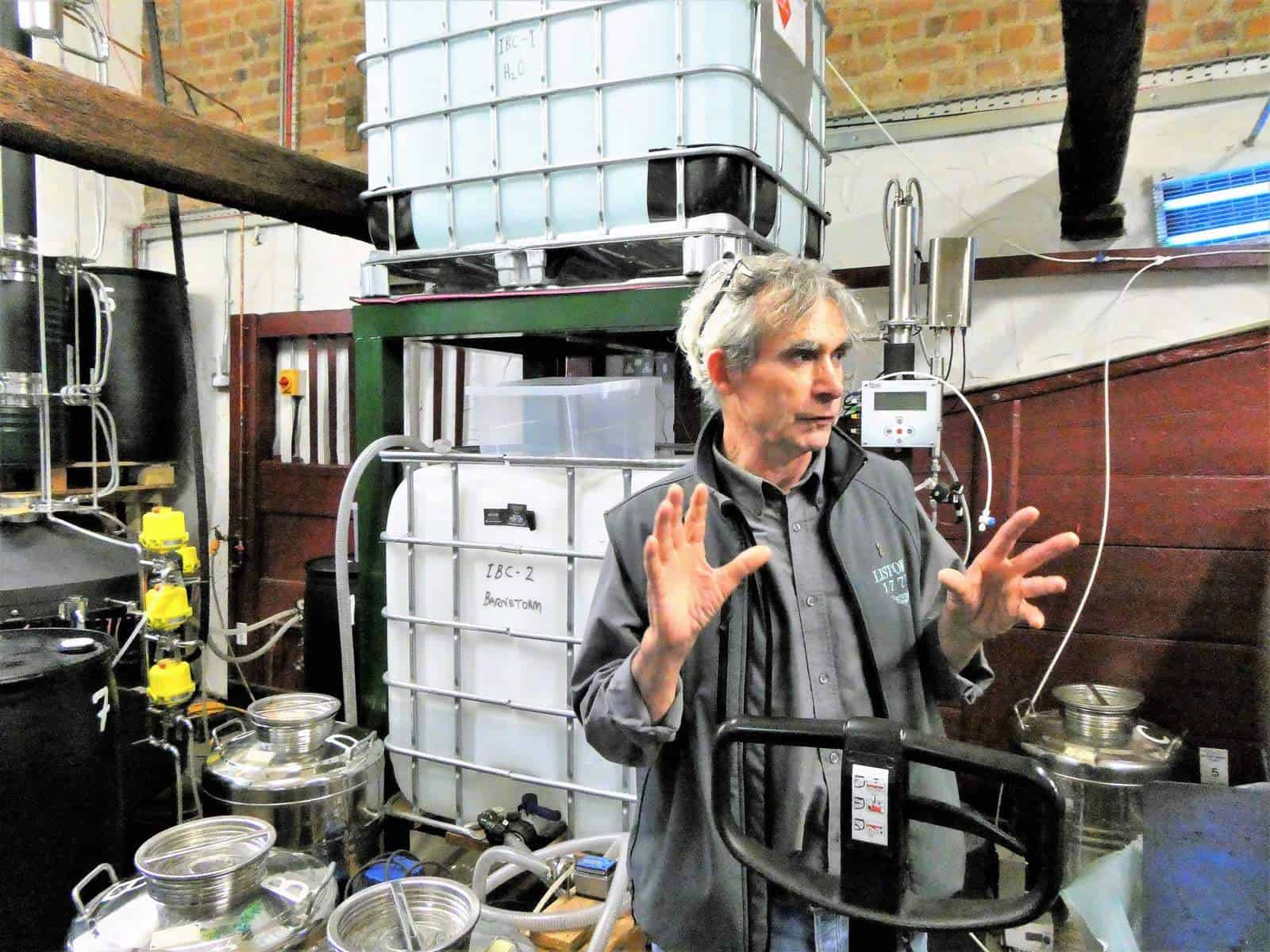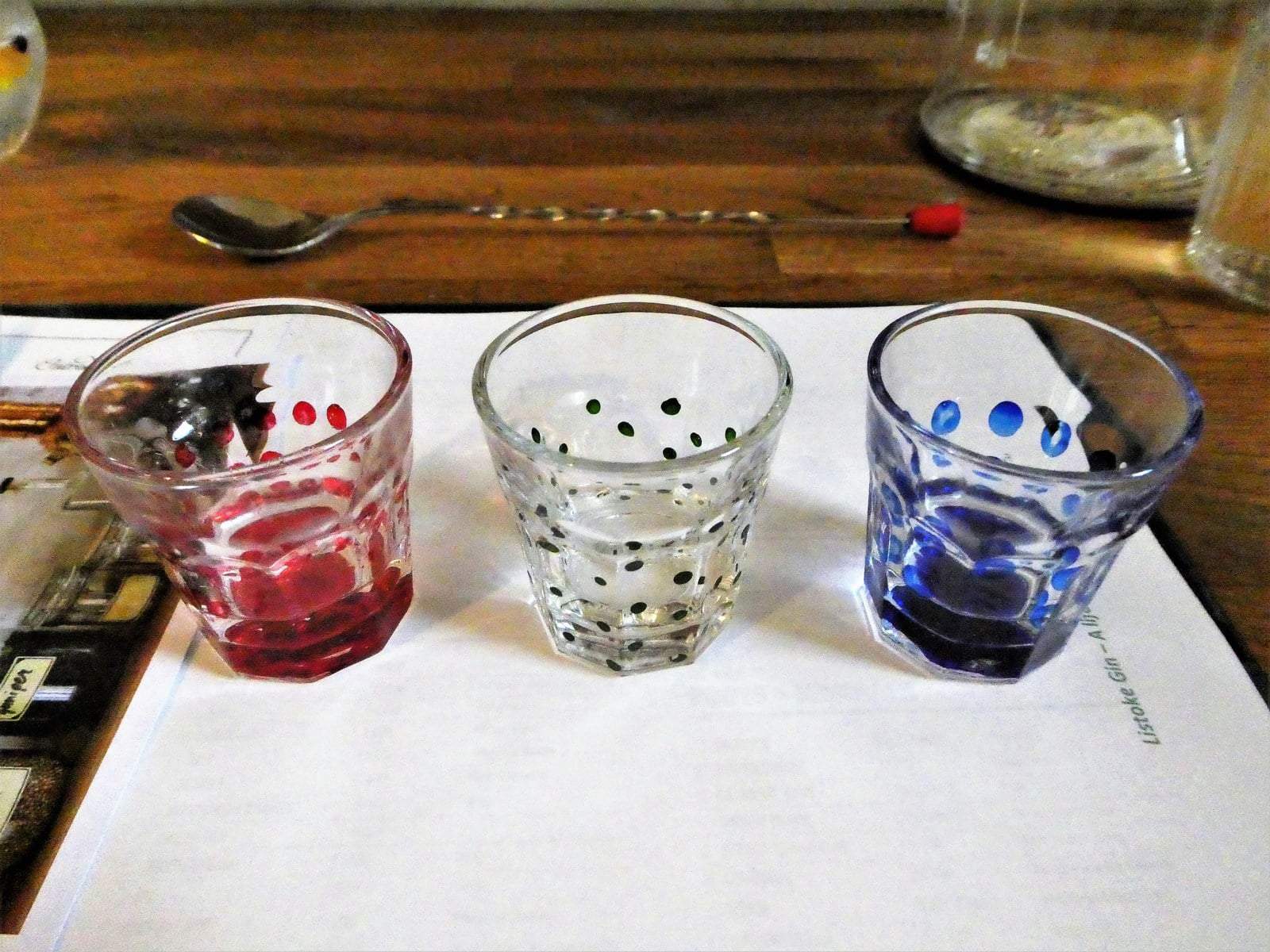 Time to Make our Unique Gin
As we settled into our distilling stations to make our gin, they gave us directions on how it all works. There are four essential ingredients to making most gins. They are juniper, angelica, orris root, and coriander. Juniper is the predominant taste and must be in every gin. Therefore what makes each gin unique are the botanicals it contains. I decided to make mine a bit floral. Moving to the center table, I carefully measured my ingredients. My choices, dried grapefruit, lemon peel, hibiscus, jasmine, red pepper, and cardamon. I placed my botanicals in the copper kettle containing the neutral grain alcohol they previously filled. Then they turned on the burner to start the distilling process.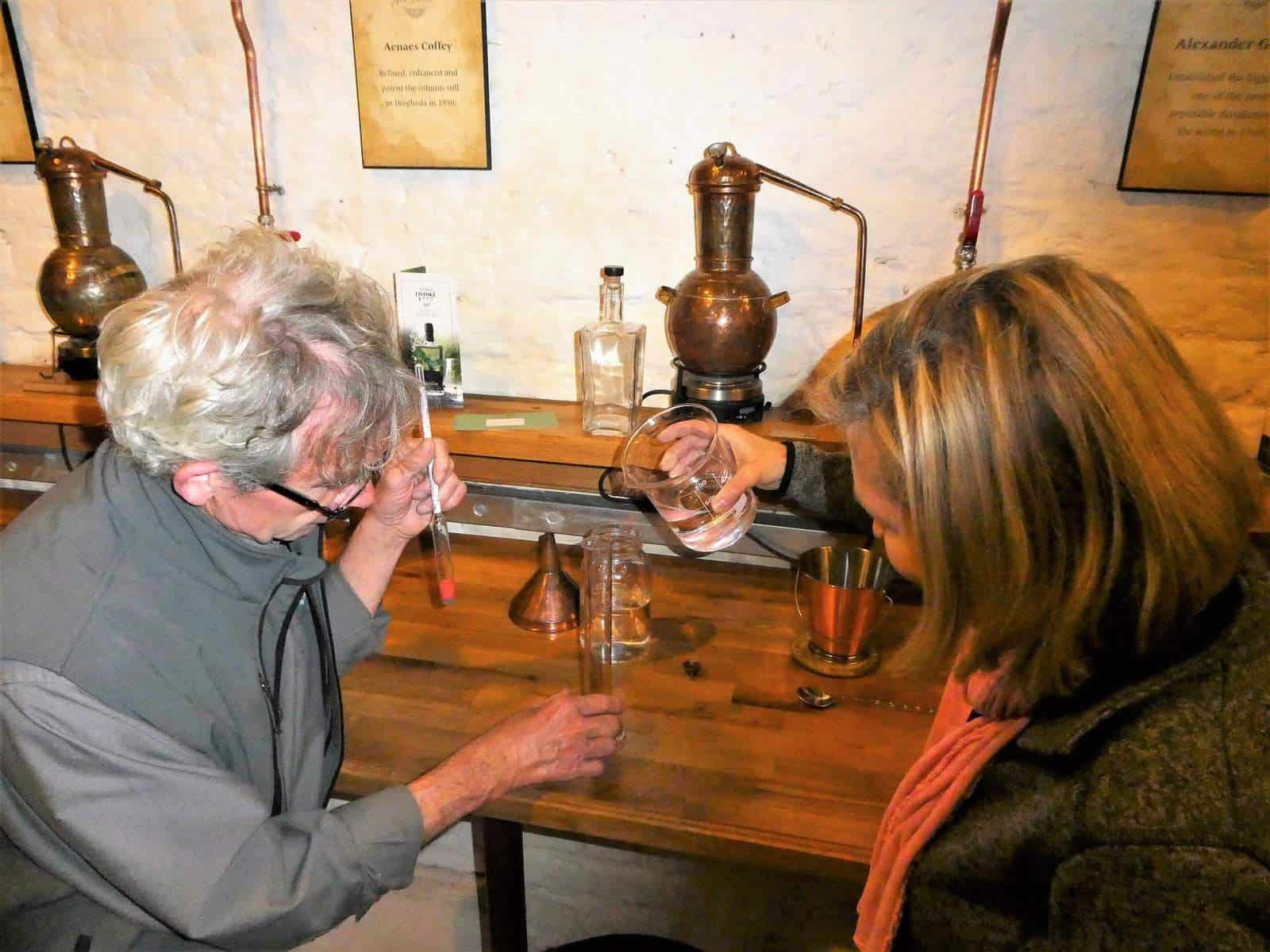 While our gin was distilling, they made homemade breadsticks in their wood burning pizza oven and served them with several tapenades. And of course, more gin and tonic. The entire class sat at a long center table in the room. We ate, we drank, and we listened to more stories for the time the distilling process took.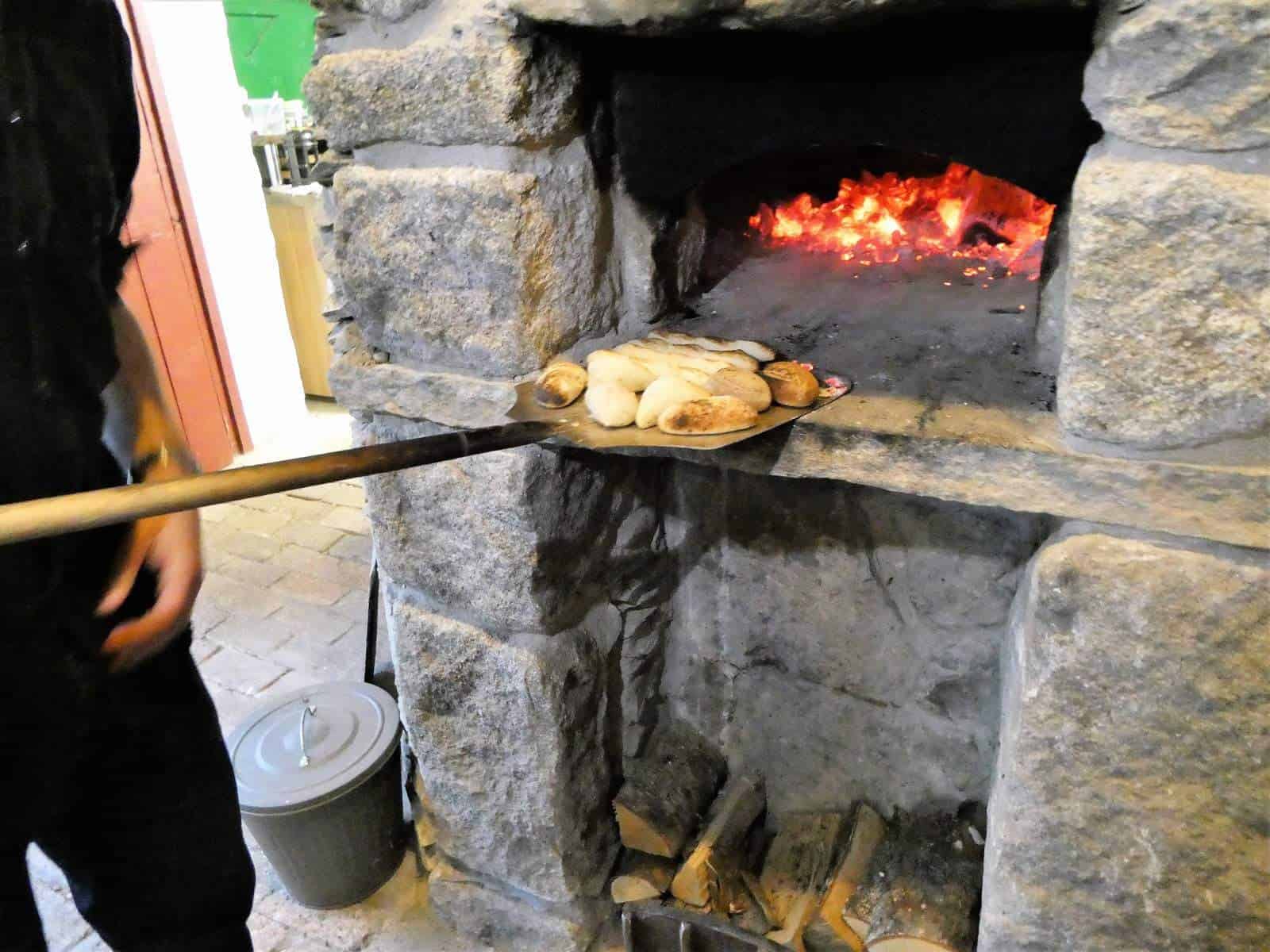 Meet Gin and Tonic
During this time we were also privileged to meet Tonic, a barn owl who along with another barn owl, Gin lives at the distillery. They were abandoned at birth and raised by the Listoke family. Tonic is a huge owl with a heart-shaped face and is super soft to pet. These owls are loved and grace the label of Listoke gin. It was very cool to be up close to such a beautiful creature.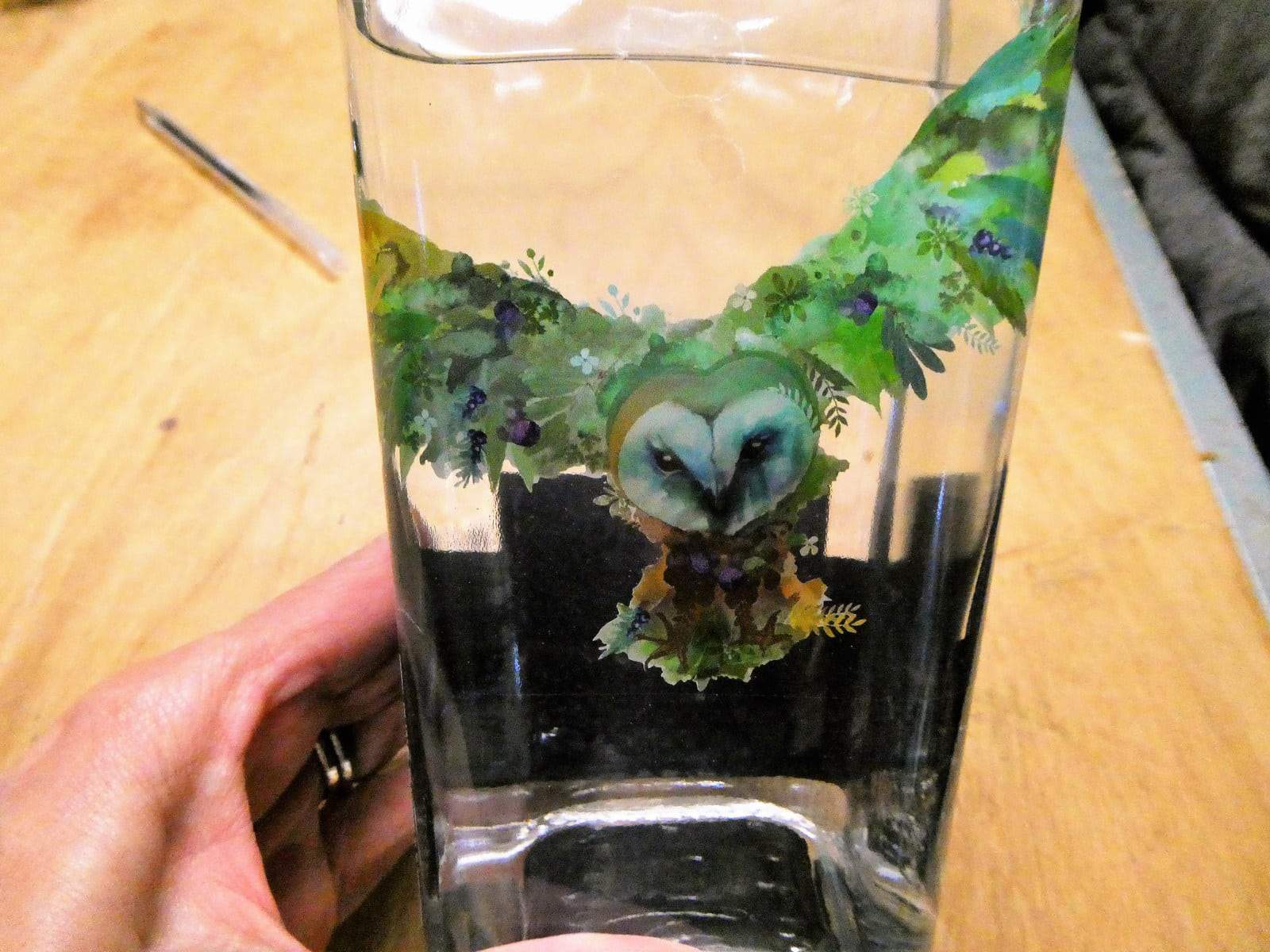 Bottling Our Gin
Once we had obtained 500ml of alcohol in the beaker from the still, we knew the process was complete. Patrick, the owner, helped us add water to our alcohol until the specific gravity was perfect. We did not want to go home with a bottle of rock gut after all. We bottled our gin, heat sealed the cork cap, and our gin was suitcase ready. Then we gave our gin a name and added a label to the front.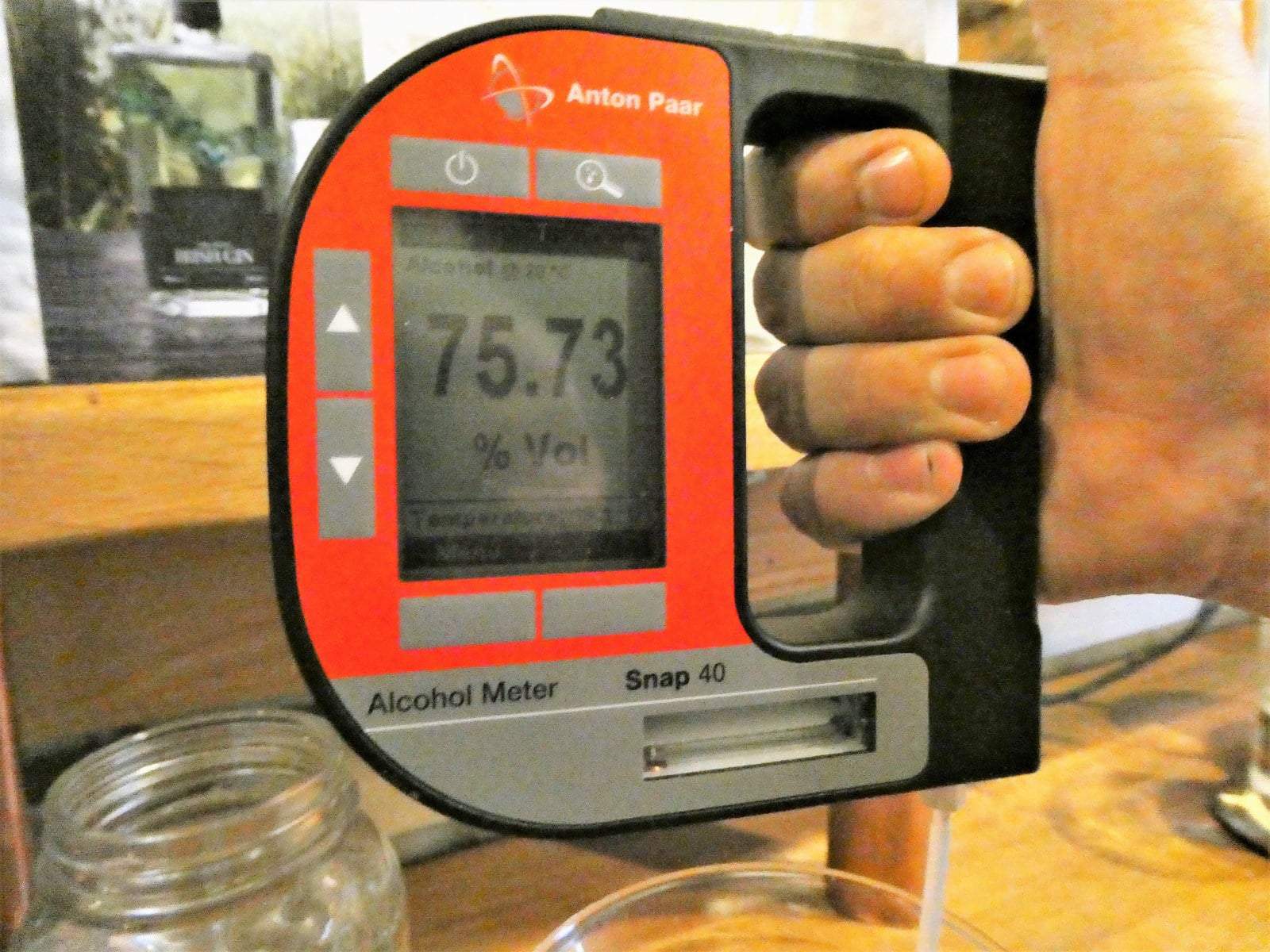 A Unique Experience in Ireland's Ancient East
Listoke gin school located on the grounds of the Listoke House is also part of Ireland's Ancient East. The owners put their heart and soul into making each person feel welcome and making sure each person's experience is unique. It's nestled in County Louth and is a marvelous experience I highly recommend you do while visiting Ireland.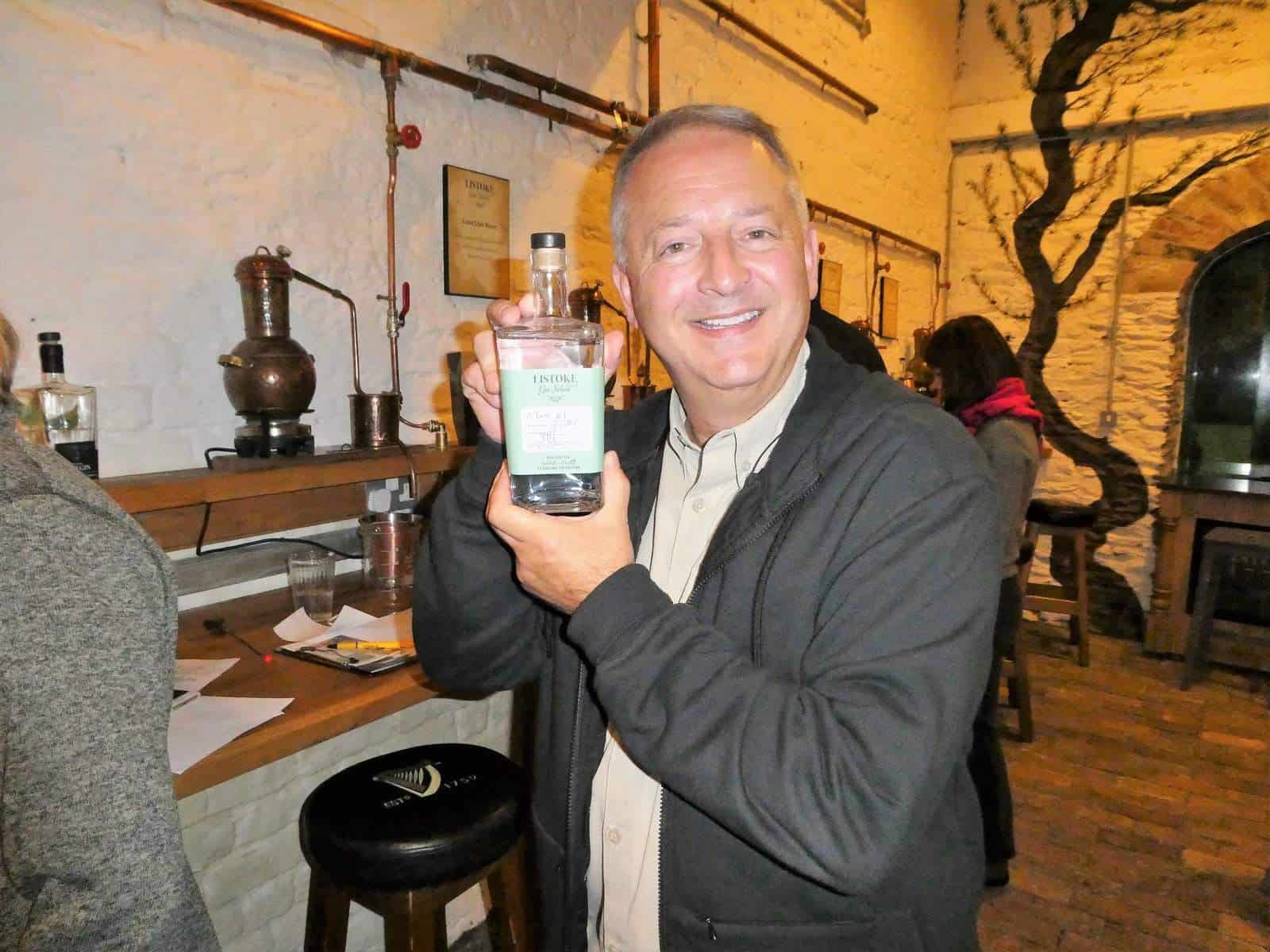 Be sure to check out some of our other fabulous Ireland adventures at Experience Irelands Ancient East, Road Trip Itinerary Day 1