Ingapirca
Ingapirca (meaning "Inca Wall") is the largest and most well-known ruins of Ecuador. Only a couple hour drive from Cuenca, Ingapirca contains the history and culture of the Cañari and Inca's. Most people know of the Inca's and their conquests but this time, the Cañari weren't so easily defeated.  The Inca instead proposed a political alliance.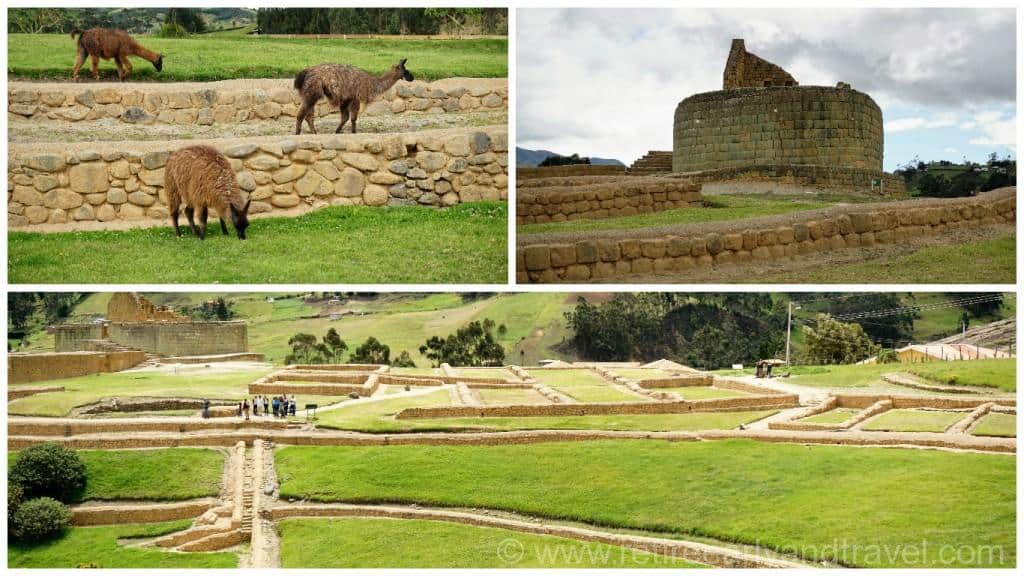 Harmonious Living
Both cultures respected each other and lived harmoniously as the Inca's worshiped the sun, and the Cañari worshiped the moon. At the site, you'll see not only the sun temple of the Incas but the half moon temple of the Cañari. Interestingly, it was easy to see the differences in building techniques. The Cañari used rough cut stones and mortar where the Inca's used no mortar and precisely fitting stones to build walls.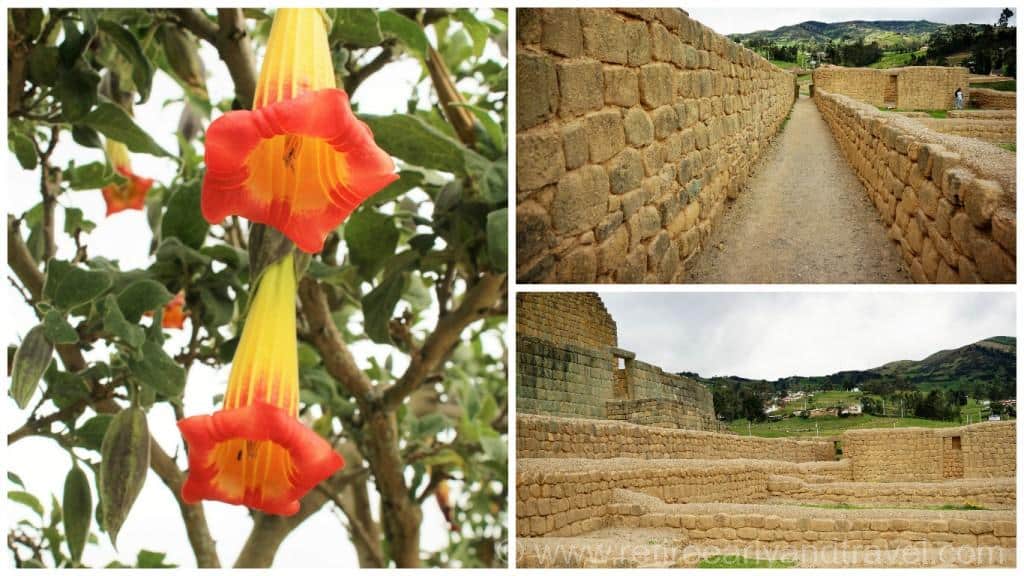 Llamas and more llamas
Also on the site, you'll find a very complex underground aqueduct system that carried water to the entire location. On the property, there are Llamas, which are free to roam portions of the property. You won't be able to pet them, they are partially wild and will move away.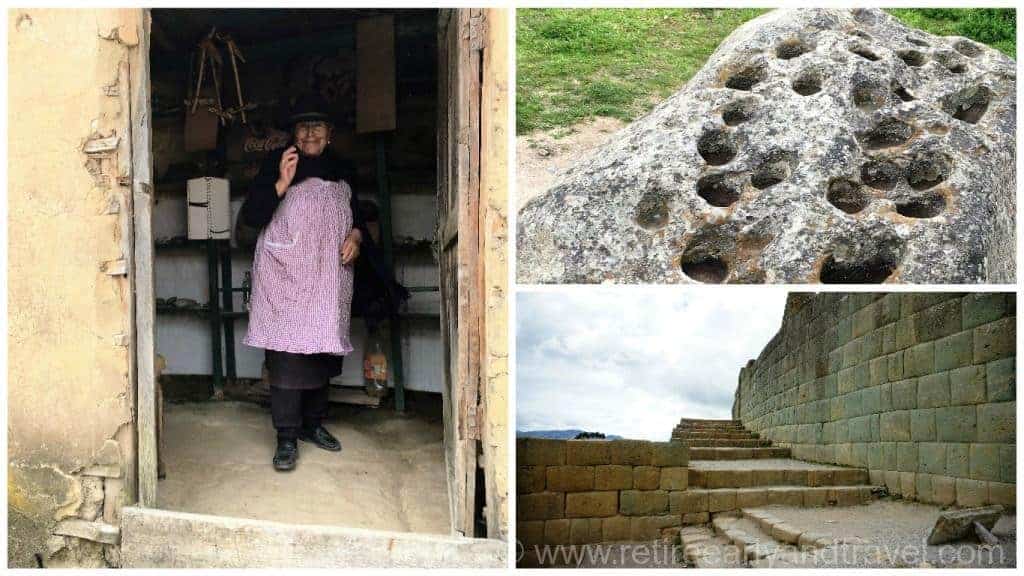 Although there is some signage in English, we found it invaluable to go there with an experienced guide. If you use a guide, you also have your transportation. Remember to bring a jacket because it can be cold since Ingapirca is located at 10,200 feet elevation with heavy winds. In the main building, you'll find a small gift shop and bathrooms.
Face on the Mountain
If you're up for a little bit of a walk, go down the road to see the famous Inca face on the side of the mountain. It's a little bit of a hike but enjoyable. You might also run into some very interesting locals.
Ingapirca is one of the best Inca ruins sites in Ecuador. Take a day and explore this piece of history.
Ingapirca is a great day trip from Cuenca.  So is Choedeleg.