Live Abroad
If you haven't guessed by now from the other blog posts, we live abroad in Cuenca Ecuador. We decided to start our retirement by moving to Ecuador. This post is going to describe what we did in preparation for the move. Since our goal was to get our residency visas while still in the US, visas were our priority. Check out my Ecuador Visa for Residency blog post that describes the visa process in detail.
To Ship or Not to Ship
Our next big decision to live abroad was whether to ship our stuff in a container to Ecuador or just take the essentials and buy anything we needed when there. We talked to a lot of expats in Ecuador on our exploratory trips, and I think the split was 50/50 on whether to ship or not. Many imports are very expensive in Ecuador, like electronics. However, furniture such as tables, couches, etc.. can be custom made for a very low price. After many discussions, we decided to ship a container. Ecuador allows new residents one container to be received duty-free. They have some rules on what you can bring and how many of certain items but those rules are there to prevent people that want to sell items for a profit.
Downsizing
We decided to downsize our belongings. Even though we were shipping a container, we did not want to bring all of the things we have been hanging on to all our lives. Honestly, if we didn't use it in the last year, we got rid of it. We sold things on eBay, Craigslist, Amazon and a couple of new mobile apps like 5 Mile and Close 5. We started selling our stuff five months before leaving. Lucky for us, we were renting a house, and our landlord wanted to buy our couches, washer and dryer and some lamps which allowed us to live in the house right up to the day our container arrived without having to visit a laundromat, sit on folding chairs or eat out of a cooler.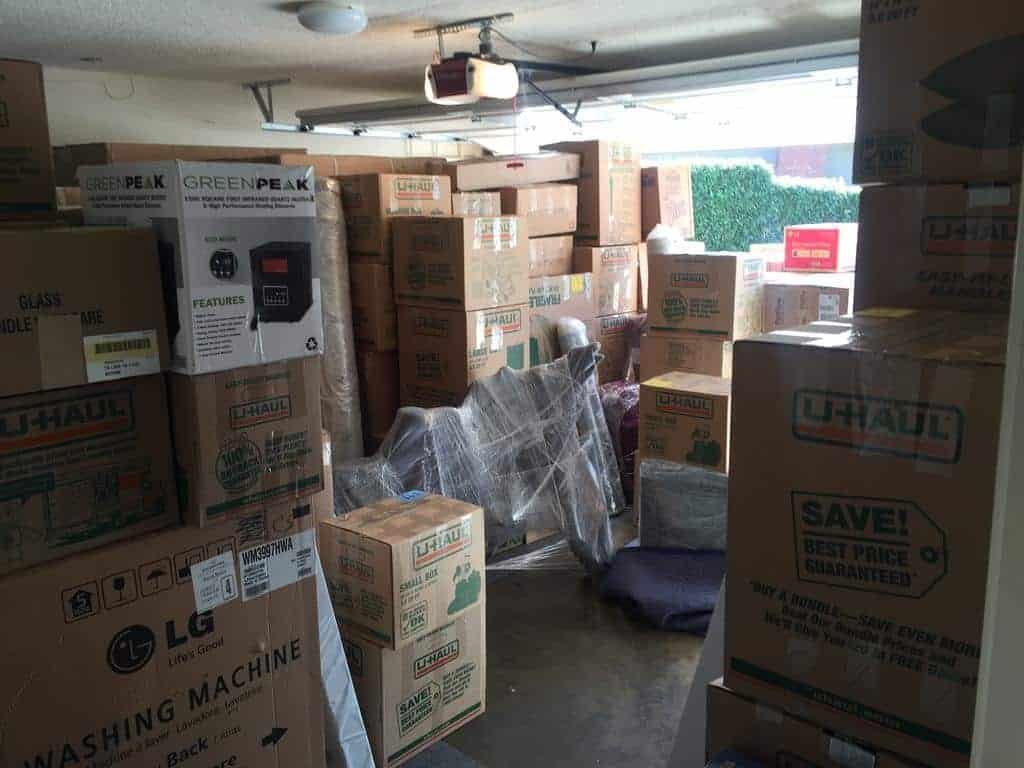 Not Your Typical Packing Process
The packing process for Ecuador customs is fascinating, to say the least. Every box and item requires a detailed inventory. Each item/box had to have a label with a number. If it was a box, your spreadsheet had to include every item inside. For example, you would need to list eight forks, five plates, four hand towels, etc. The detail is why most shippers will tell you that you should pack all the boxes yourself. And to not rely on someone else to pack your belongings. If they make a mistake or take a shortcut, it will be your problem. And when you're on the dock in Ecuador with the inspector, it could cost you a big fine or even confiscation of your belongings. Not something you want to happen when you are trying to live abroad.
The Container
We shipped a 40′ container. You can go with a 20′ or 40′.  The 40′ wasn't that much more so we played it safe with the larger. The problem we had was the person that loaded the container for us, wouldn't come out and give us an estimate on the size of the container we needed. We were worried that we had too much but in reality, we filled barely over half. The loaders should be experienced with shipping containers because they need to be packed tight and have a retaining wall built to keep things tight and secure. Remember the seas could get rough so these containers could bounce around.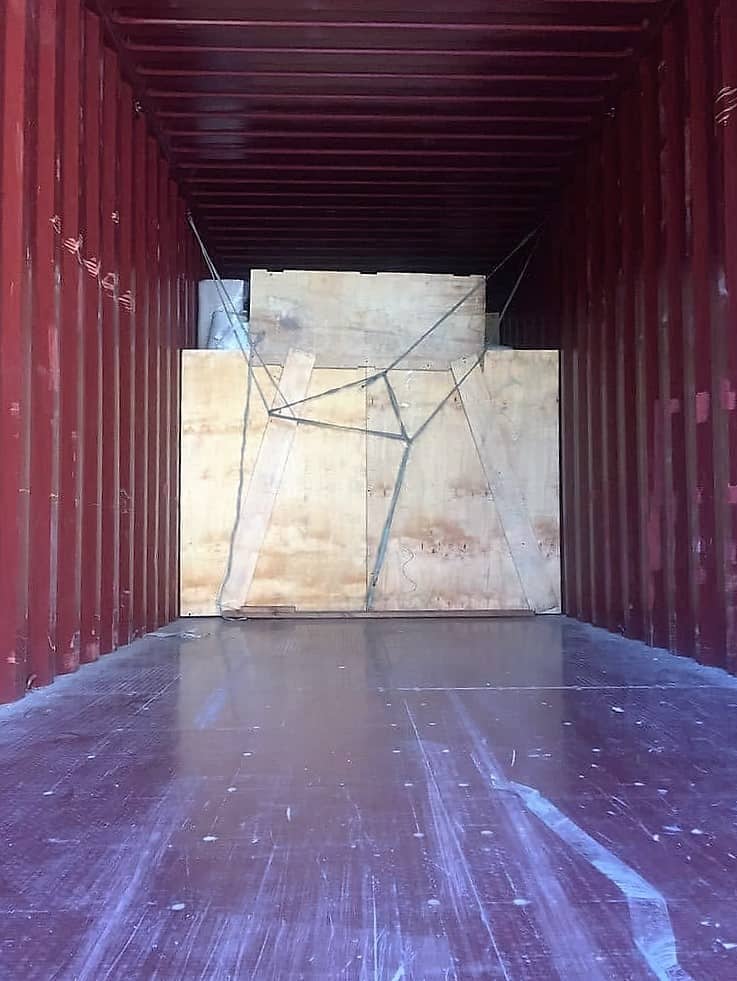 Once they pack the container, they put a seal on it and had me take a picture. A shipping feature I thought was very slick was that I could track my container online as it sailed to Ecuador. It took about three weeks to get there. We arrived in Ecuador 5 days before the container. It usually takes another week for them to release the container and schedule a date for inspection.
Ecuador Customs
Usually, the inspections take place in the morning. The port is in Guayaquil and for those that live far from there will fly or drive to Guayaquil the night before. We used a container/shipping facilitator to handle all the arrangements, paperwork and Ecuadorian customs for us in both the US and Ecuador. These are things I was glad to pay someone else to do for me. A representative with the shipping facilitator went with us to the docks for the inspection. Since the docks only allowed two people to enter, my wife was the one that went. She and the facilitator flew to Guayaquil the night before because they had to be at the container by 8 am.
Inspection Day
When she arrived at the shipping yard, the security was tighter than at a US airport. The inspection process lasted five hours. The Stevedores (laborers that work on the docks) removed all of our items from the container except for the big things against the back wall (refrigerator, washer). They opened every box and the top packing material removed. They randomly removed and photographed items from the boxes. We had no problems because our inventory list was perfect. What required particular attention from my wife was the repacking of our boxes by the Stevedores and the stacking of the boxes. She had to ask them to do something different many times. Like not to lay my large screen TV down on the bottom and instead, leave it standing upright at the top. The day at the dock was hot and long. But overall, the day was unremarkable.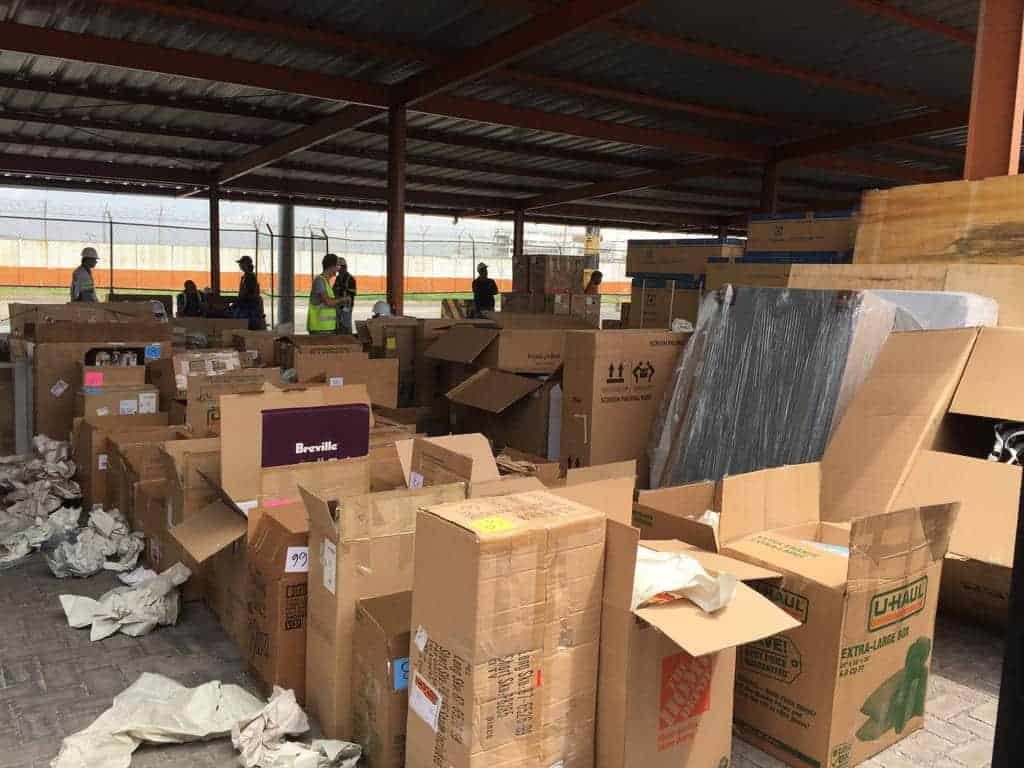 Home Sweet Home
Three days later they released the container. With the seal intact, they delivered it to us in Cuenca the next morning. Having our belongings was the final step to live abroad and for Cuenca to feel like home.