Travel apps can really enhance the experience and ease of travel. These travel apps are the ones you use when you're on your trip, not for the pre-planning. There are tons of travel apps to help you find the best airfare or the best hotel. These apps represent the most useful when you walk out your door to the airport until you come home. These are the top ten I use on just about every trip I take. Not all are free but when it comes to a good app, I have no problem paying for it. Most apps are cheap so splurge a little when you find something you really like. Paying for an app may just remove those annoying ads that pop up or give you that extra functionality that makes the app so much more useful. I bolded either free or the price depending on what I use.
1. PackPoint (Free/$2.99)
How I Use It
I use the paid version which allows you to customize the lists. I've found this travel app to be more useful for me if I create "activities" that are not really activities but rather my different pieces of luggage. For example, I have an activity called "Passport Wallet". And the items on the checklist when I select passport wallet are my passports, my driver's license, proof of health insurance, copies of my passports, my Priority Passcards, boarding passes, etc… I go through this checklist to make sure I have everything in my passport wallet.
Then I have another activity called "Carry On". The items in this activity are everything I want to make sure I pack in my carry on. And one of those items is my "Passport Wallet". I still use some of the normal activities like "Swimming", "Snow Sports", "Gym", etc… Basically, anything that comes up in the basic categories will get packed in my suitcase.
PackPoint is an intelligent packing app and packing list builder for travelers that keep thinking they forgot something. Or worse yet, don't really think about it until they get to their destination and realize they forgot something important. PackPoint will tell you what you need to pack based on length of travel, weather at your destination, and any activities planned during your trip.
PackPoint will build a packing list for you that takes into account:
– Business or Leisure travel
– Activities you plan on doing
– What you need for an international trip
– Warm weather clothes
– Cold weather clothes
– An umbrella if the forecast calls for rain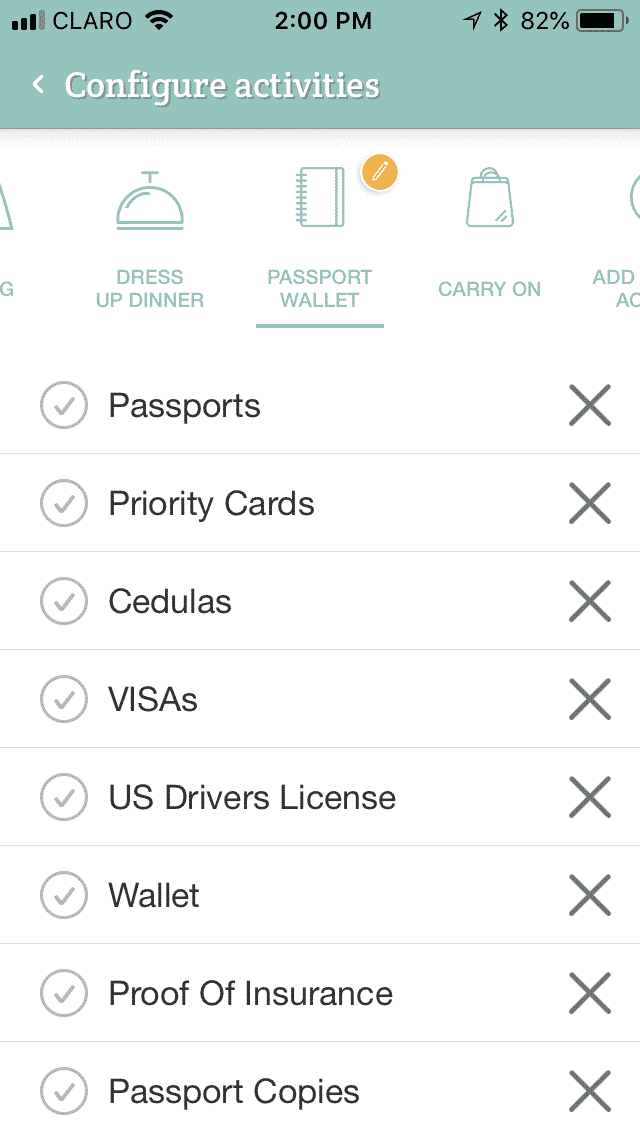 2.

Flight Update Pro

– Tracker ($9.99)
Heading to the airport, it's good to take a look at Flight Update Pro to see the terminal and gate your airline is leaving from. It will also give you and time change updates. Flight Update Pro is the most powerful flight status application available.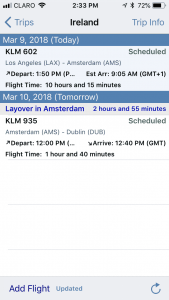 Flight Update combines the power of the best flight status service with the power of the best flight schedule service. This provides you the most up to date information for your flight and allows you to search schedules for flights. It is as easy as selecting an airline, entering a flight number and then choosing the date of travel. Flight Update will then complete all of the remaining flight details for you. They only offer a paid app but I used just about all of the apps like this and compared them. Flight update Pro showed me information when the others didn't. That's why they can charge a top price for an app and still be the number one in its category. This is one of those apps you don't mind paying for.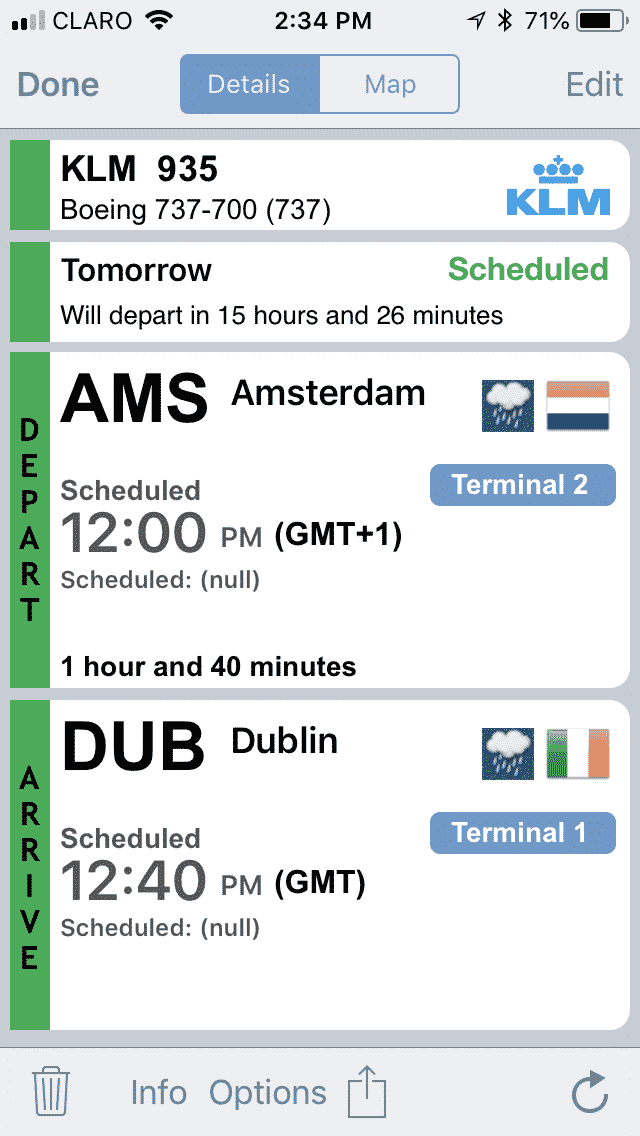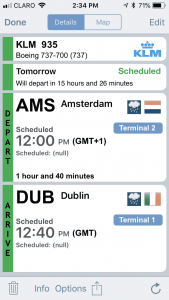 3. Google Translate (Free)
Google Translate is the best translation app I've used. Be sure to download the language you want so it will work offline.
Text translation: Translate between 103 languages by typing
Offline: Translate with no internet connection (59 languages)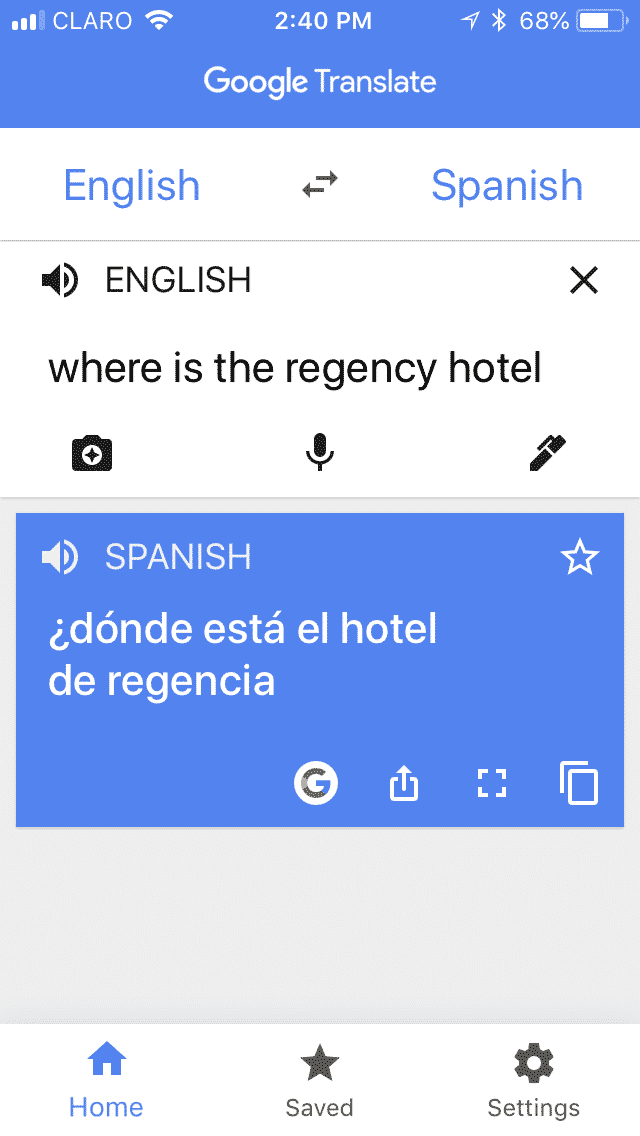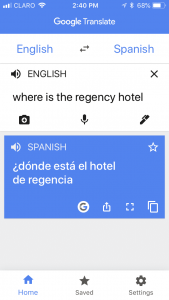 Instant camera translation: Translate text in images (see picture below) instantly by just pointing your camera (38 languages)
Photos: Take or import photos for higher quality translations (37 languages)
Conversations: Translate bilingual conversations on the fly (32 languages)
Handwriting: Draw text characters instead of typing (93 languages)
Phrasebook: Star and save translated words and phrases for future reference (all languages)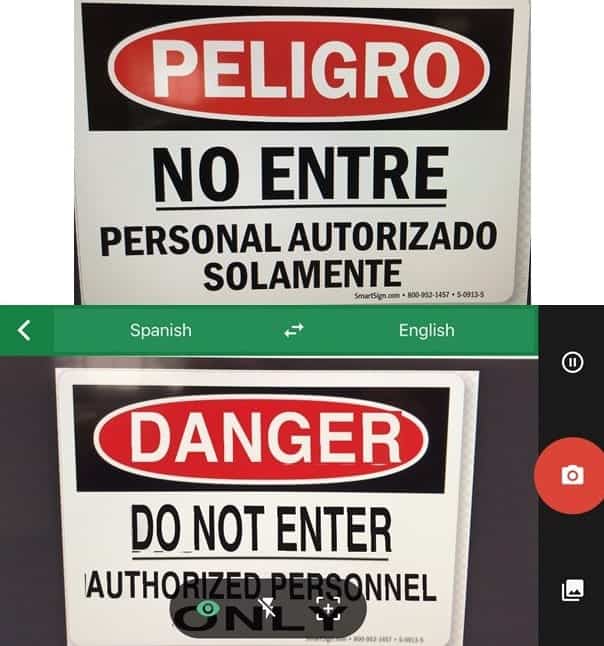 4. AwardWallet (Free/$29.99)
AwardWallet keeps track of the loyalty reward programs you participate in, such as your frequent flyer miles, hotel and credit card. This application gives you fast access to their balances and reward numbers even in locations where there is no internet connection. Did you know that there are an estimated 10 trillion unused frequent-flier miles in circulation worth over $165 billion and 20% or more of all frequent-flier miles don't ever get redeemed? This is one of those travel apps you should install so you can keep track of your points which will encourage you to use them and not lose them.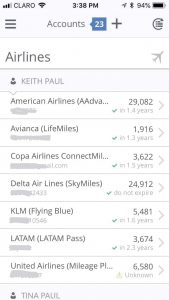 5. WhatsApp (Free) and Skype (Free)
Everyone needs a good phone/text communication app that runs on Wi-Fi for when you travel outside your home country and your cell phone can't be used for normal calls. For this category, we use two travel apps. We've found the most universally accepted one (except when in Asia) is WhatsApp. It's helped us communicate with drivers, tour guides, and even hotel concierges when we are out and about. You can either do a telephone call or text another WhatsApp user. It's very simple and it's free.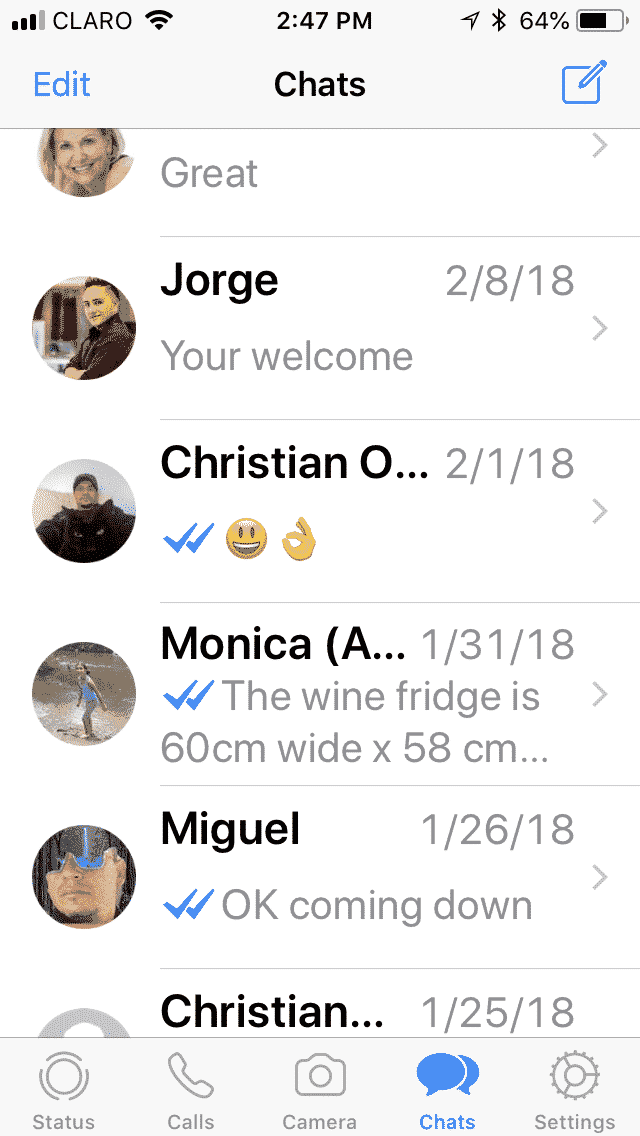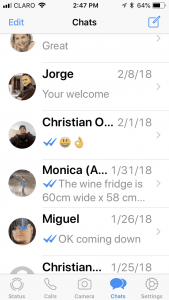 For those times when you absolutely have to make a call to a landline phone, we use Skype. We always have $10 in our Skype account for when we need to make a call to a landline. It still requires you to be on Wi-Fi but now you'll have a way to make a local or international call to a landline for not very much money. It came in handy when we couldn't find our hotel once and we had to call them on their published landline number.
sk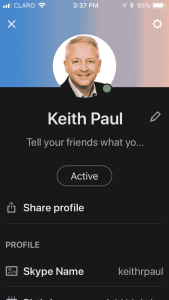 6. TripAdvisor (Free)
Everyone needs some sort of recommendation or rating app. There's a bunch of rating travel apps out there but we find the most used thus having the most reviews being TripAdvisor. We typically use it for finding things to do or places to eat when we are traveling. We use it for hotel recommendations also but we usually have reservations set in advance. It's kind of a tradition for us to always have a meal at the #1 rated TripAdvisor restaurant in the city we're visiting.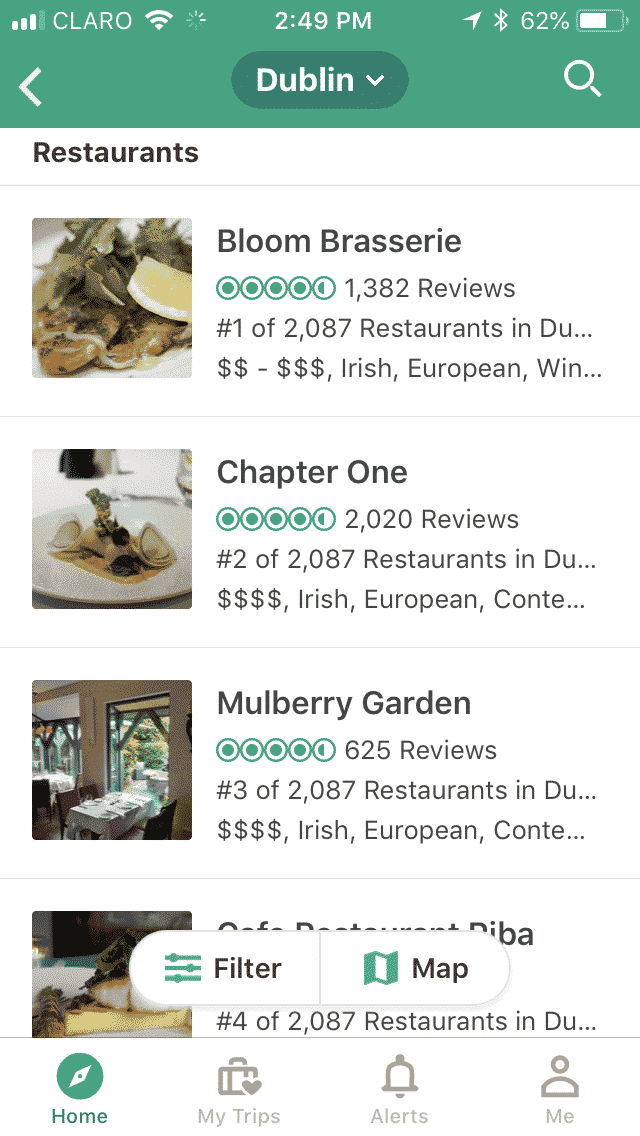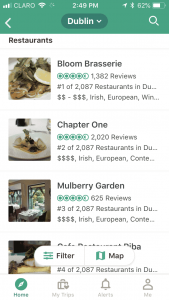 7. Uber (Free)
I think just about everyone has heard of Uber. But did you know that Uber operates Internationally? Uber is almost always cheaper than a taxi and can be so much easier to get. I also like that I don't have to worry about having money in the currency of the country I just arrived in. No money exchanges hands. It's all done via your credit card. I used Uber not only in the US but also in Ecuador and Ireland. Have Uber installed on your phone and set up with a credit card before you travel.
The only thing that bothers me is that some Uber drivers feel they need to call you. It's happened to me only in big cities in the US. For me, it's a problem because I don't have a US phone. I really don't know why they want to call. Most of the time it's to tell you they are on their way and the car they are driving. But I already know that because the app tells me. It's just one of those little things that bug me. But overall, Uber is my number one option for local travel when traveling.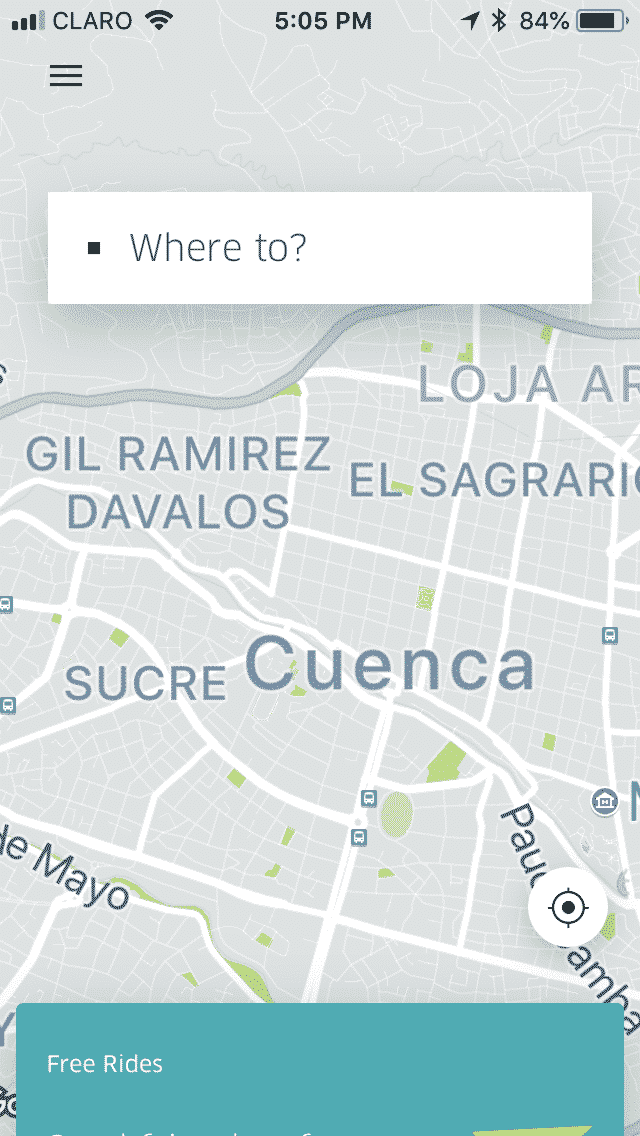 8. XE Currency (Free/$1.99)
XE Currency is the most downloaded foreign exchange travel apps and no wonder, it just plain works and is easy to use. If you're traveling to a country with a different currency, you need an app to do the conversions for you. XE Currency is the one I use. It's simple and with one touch you can reverse the calculations. I also like that you don't need to be connected to the Internet to use it. It stores the last downloaded exchange rate for easy offline use. The paid version just gets rid of the ads which I have to admit, for only a $1.99, it was worth not having the ads clutter up my screen. Plus it feels good to support the author of the app.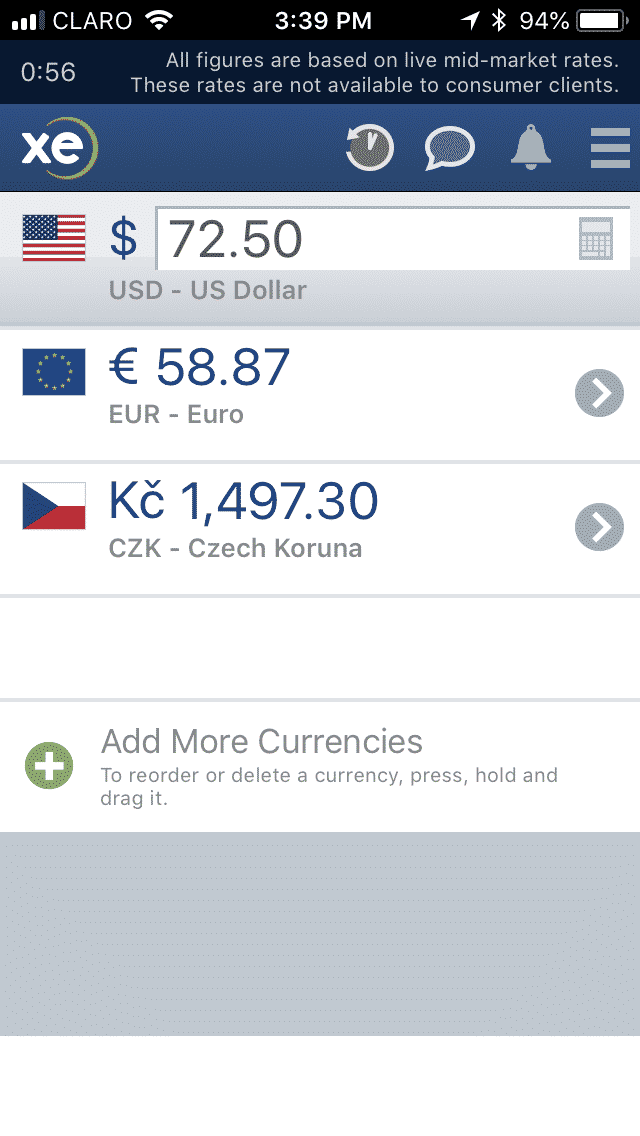 9. Google Photo (Free)
Just about every traveler takes pictures. Whether it's on your phone or with a DSLR. You need a safe place to store your photos. I use Google Photo. I love storing my photos in the cloud. This way they are available to you anywhere on any device and they are safe. Many store their photos on an external drive but that drive can fail or be stolen. For me, the cloud is the way to go.
I used Dropbox for many years but even with their biggest plan, I was running out of space. And it was costly. Google Photos is free, unlimited storage and faster. I was very happy when I made the move. The only caveat is that for the free unlimited storage of photos and videos, they resize/compress your files. But that's really not a problem. For photos, they resize them to 16 megapixels. That's still bigger than most cameras can take. 16 megapixels will give you a photo that is 4,905 x 3,261 pixels. That's big. There are plenty of posts online where people have done a side by side comparisons of the before and after Google compressed photos and you can't see any difference.
For videos, they reduce them to high definition or 1080p. Again, that's really good unless you're shooting your videos in 4K. So the restrictions that Google puts on your photos and videos is not bad at all. Well worth getting unlimited cloud storage for free. You can access your photos from any web browser and they make an app for both Android and IOS. When I travel, I usually do all my photo and video uploads to Google when I get back to the hotel and get on Wi-Fi. I'll start it and let it upload throughout the night. If the Wi-Fi connection is really poor in my hotel, that's when I'll offload my photos and video to an external hard drive and try and upload them later when I get a better Wi-Fi signal.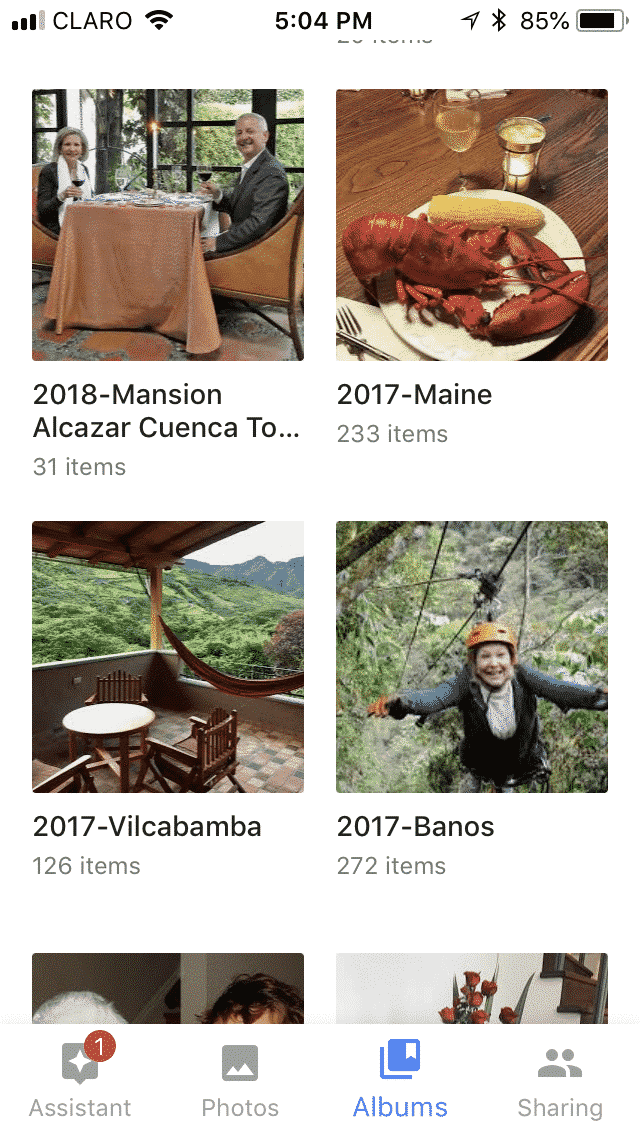 10. AirHelp (Free)
AirHelp is one of the best travel apps that help you get compensated for flight delays, cancellations or lost baggage. You might think this is something you do after a trip but I found it better to do it while on the trip. That's because the information you'll need is fresh and easy to get instead of looking for everything weeks later. The app is simple to use. You first enter some basic flight information in and AirHelp will tell you if you are entitled to any compensation by law. If so, you submit the paperwork they ask you for and they will file a claim on your behalf.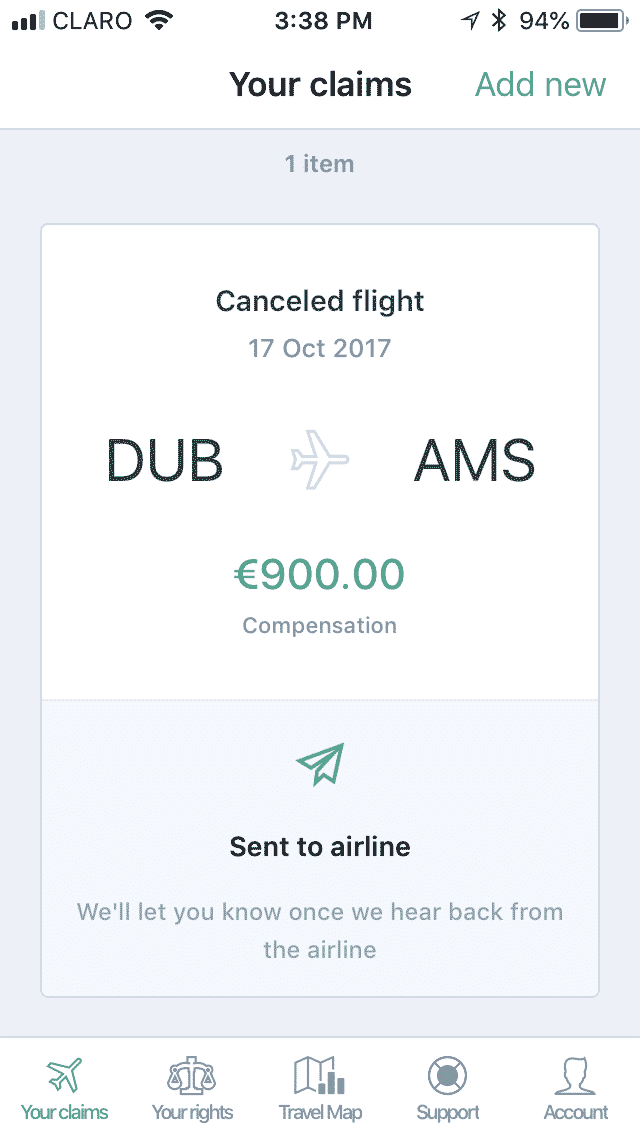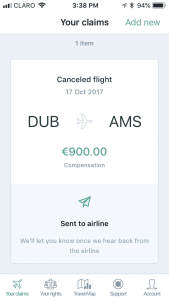 Compensation can be up to $700 and most people don't know they are entitled to anything. This app will do the work for you. AirHelp gets a fee based on how much they recover for you but I think it's worth it if you've ever tried to navigate the airline's system to do it yourself.
Travel Apps
I'm sure using these travel apps will help make your travel more enjoyable. These are apps I personally use whenever I travel. In some cases, they might help you get money back. Most of them are free or cost just a little so what do you have to lose? Give them a try and see for yourself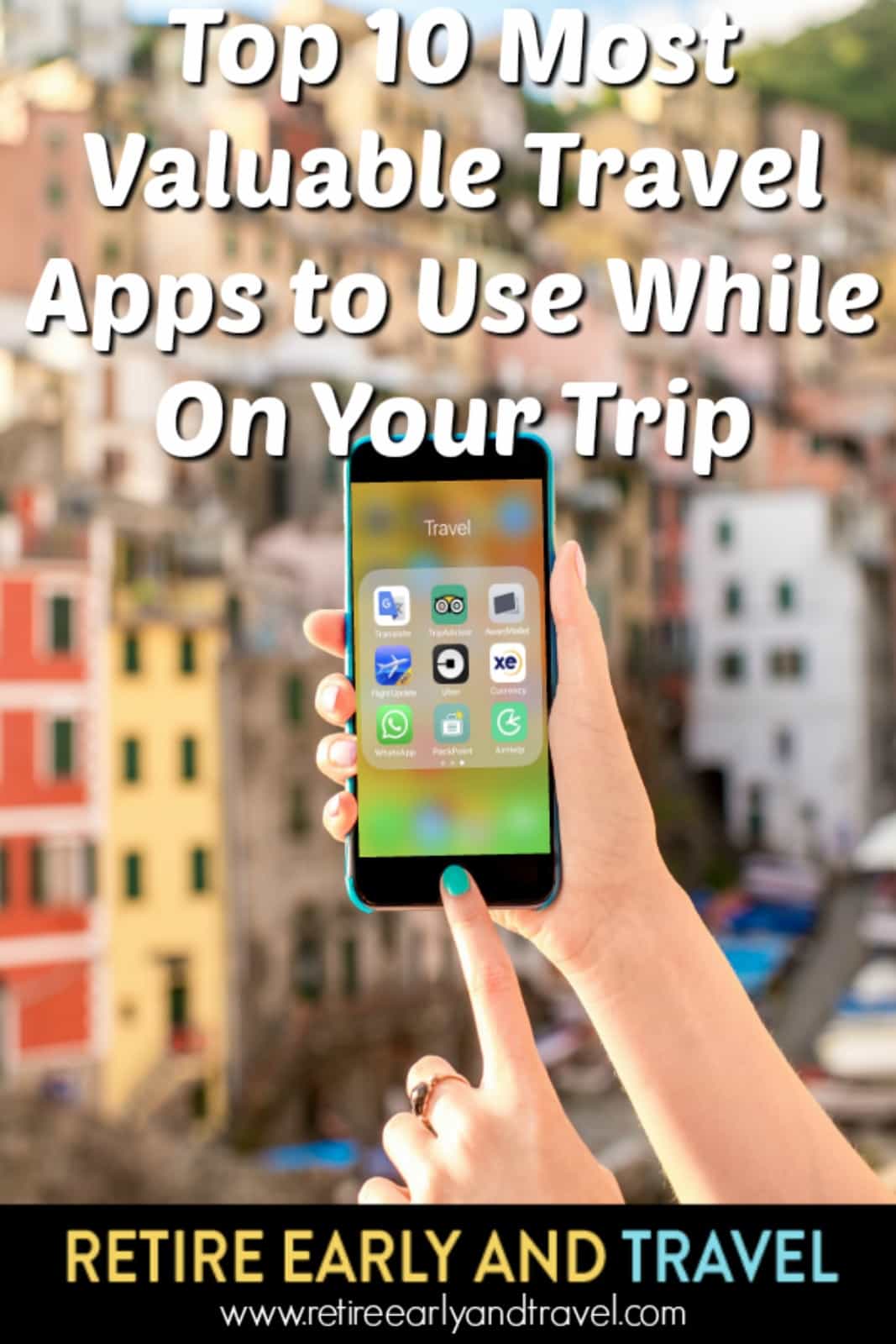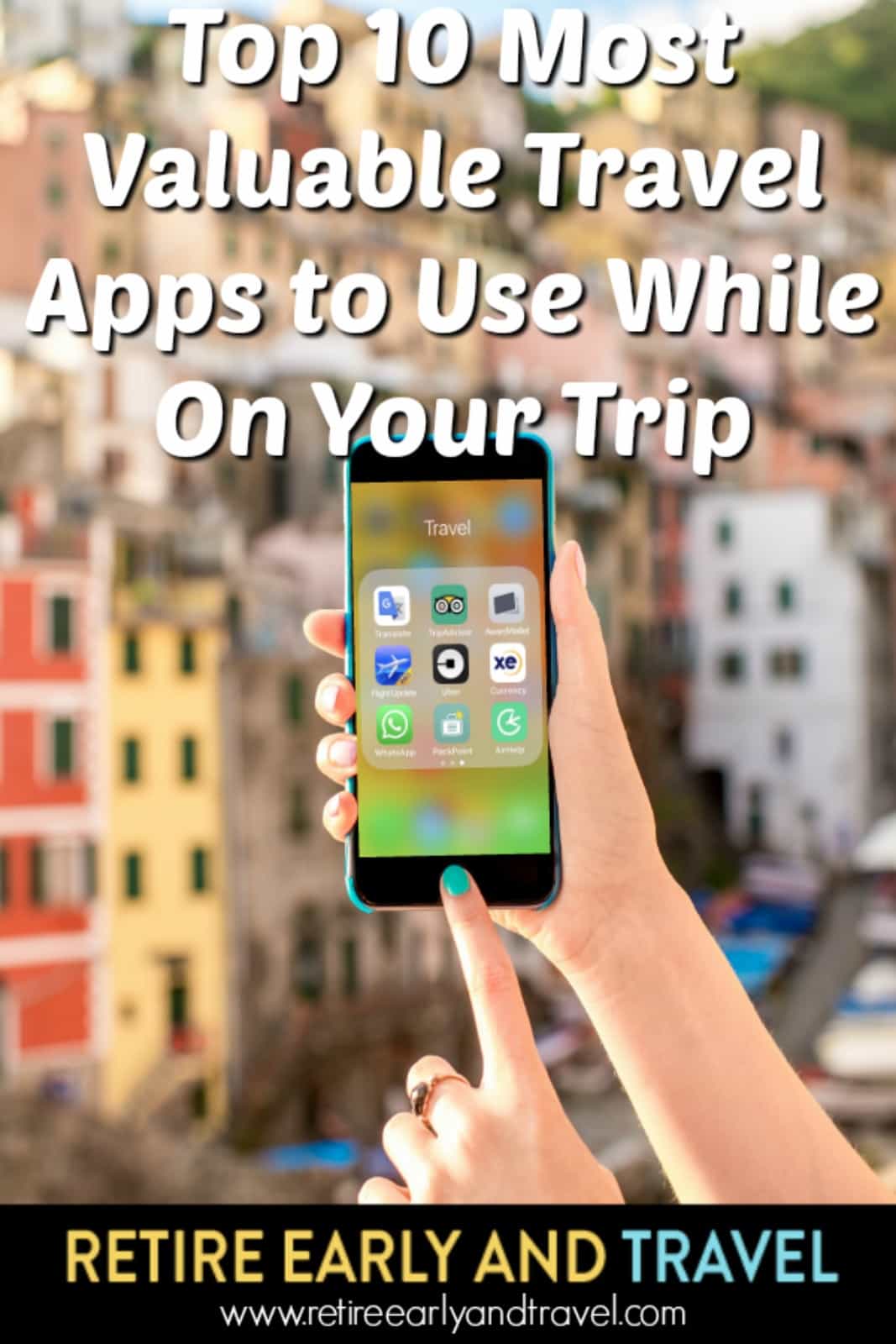 Want to see another great app to use when you're at the airport? See why Airport Layovers Have Never Been This Great.