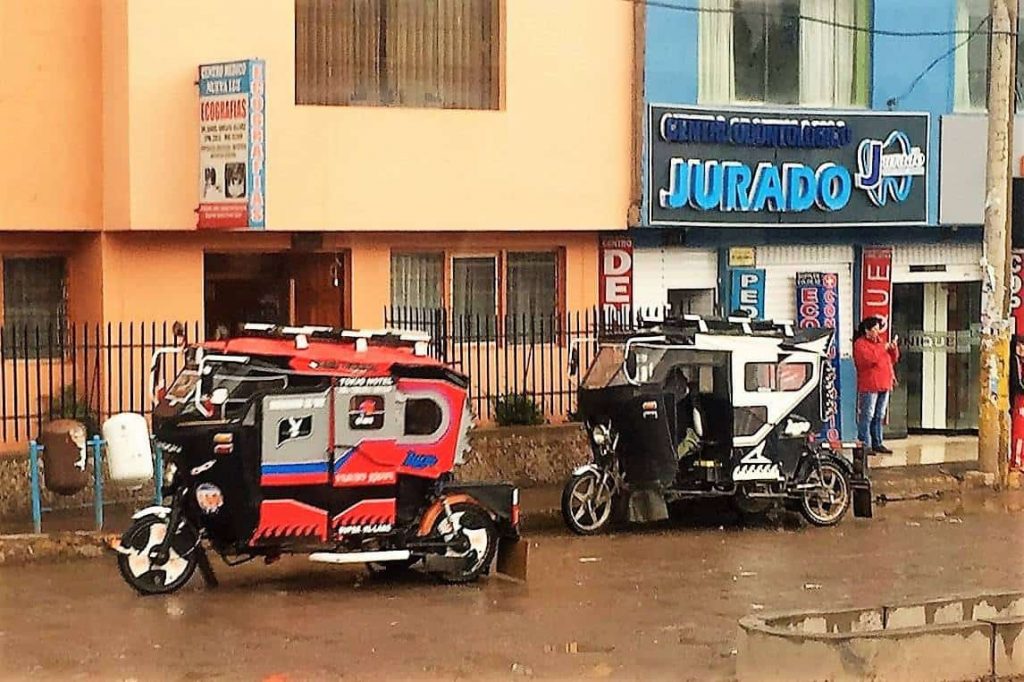 A Tuk-Tuk or Three-Wheeled Taxi
Have you ever ridden in a tuk-tuk (pronounced, "took took")? These are a motorized, sputtering, three-wheeled taxi. I have been fascinated with tuk-tuks since traveling to Guatemala where we rode in one several times a day. They are typically cheaper than a conventional taxi, but the ride is not the most comfortable. The great thing is that its little size allows it to slip into many places a car could not. I think if you travel where these are popular, a ride in one is mandatory for an authentic cultural experience. We also saw many different types of these tuk-tuk vehicles in Peru. Both in Guatemala and Peru, the streets were cobblestone so the ride was bumpy.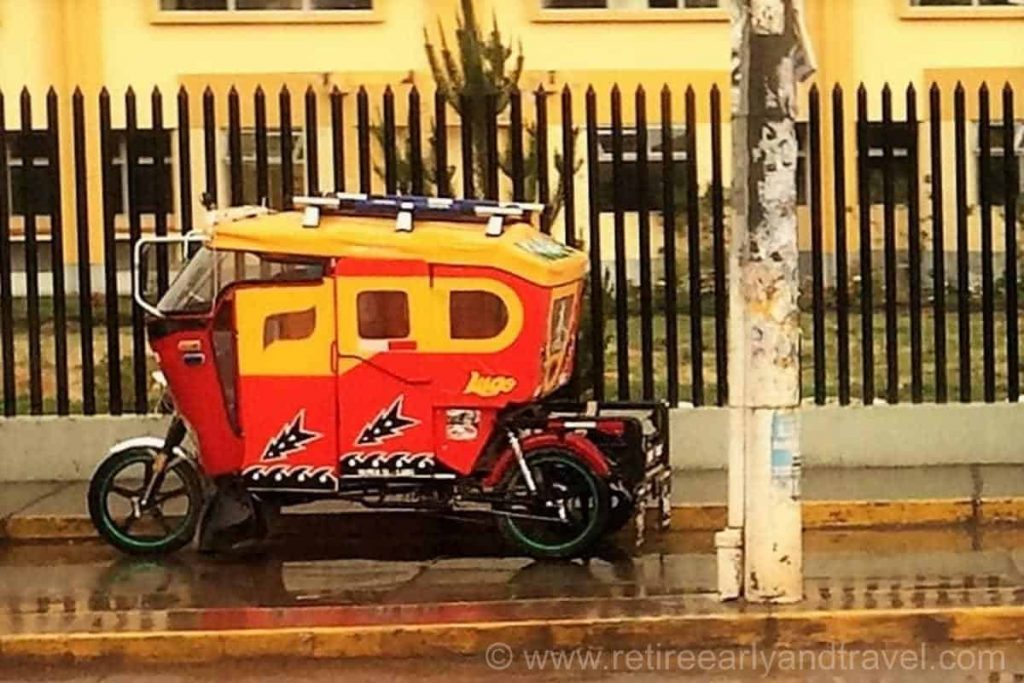 Many people refer to tuk-tuks as a motorized rickshaw. Tuk-tuks are characterized by a sheet-metal body or open frame resting on three wheels. They have a canvas roof with drop-down side curtains, with a small cabin at the front to accommodate the driver. They drive with a typical steering wheel or handlebar controls and have cargo and or passenger space at the rear. This auto rickshaw is a common form of urban transport or vehicle for hire in Latin America.  You will find many of these in tropical or subtropical climates.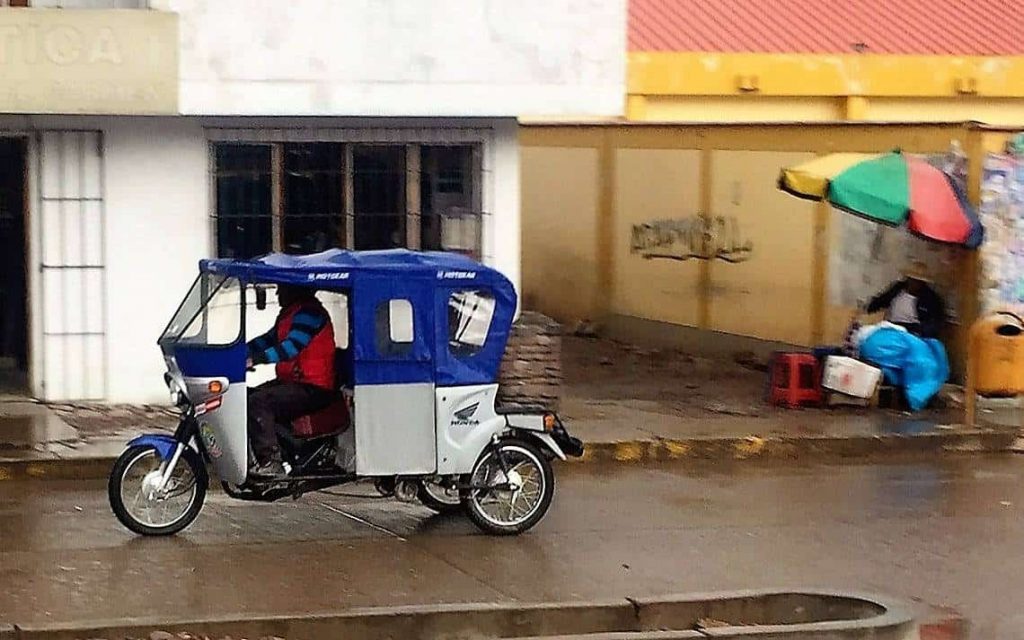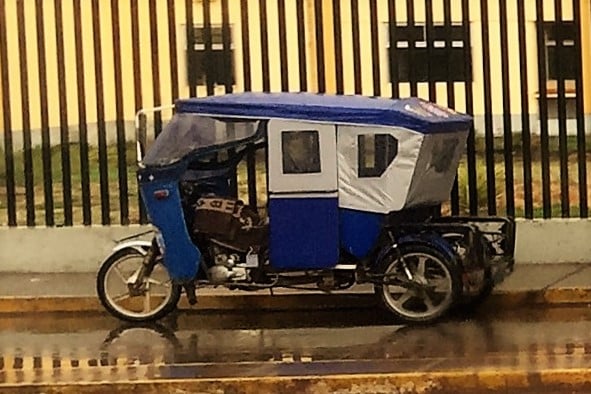 Take an Adventurous Ride
Although styles of tuk-tuks may differ throughout the world, most are small, colorful, and an adventure to ride in. If you are in a hot and humid area, think twice before getting into a tuk-tuk for a long ride as they have no air conditioning. If other places are like Central and South America, I think you can count on most of them coming standard with a fast driver who will maneuver quickly between cars. There is not much in the way of shock absorbers so this may be yet another reason to think twice about taking one of these for a long ride.
Want this experience a tuk-tuk while in the US, then take a trip to Denver where you can ride in an eTuk which are electric. The company making these vehicles sees themselves as yet another transportation option aimed at a car-less generation. So maybe a few years from now, they will be as common as Uber. Can you imagine seeing a vehicle like this motoring around Los Angeles?
See our other adventures in Peru.