We travel quite a bit and put all our travel gadgets in this gift guide to real-world tests. Usually, about 1/3 of them get replaced along the way because while they looked good in the ad, we find problems or challenges with using them in real life. Therefore our traveler gift guide contains tried and true gadgets that go with us on every trip. You don't need to be a mega traveler to benefit from the conveniences of using the below. After all, you're on vacation, why not have all the security and comfort, so you don't have to stress but instead just relax and enjoy your trip.
Travel Air Mattress ($57)
Klymit Static V Luxe Sleeping Pad
Let's face it. Beds around the world go from soft to hard. Our experience is that most of the world likes a harder mattress then we do. And after a few trips where we didn't get much sleep or woke up sore, we decided to get a travel air mattress.
This is our second air mattress and it is so much better than the first. Why not have this small convenience for you to ensure a good nights sleep no matter where you go. After about 20 breathes, we merely slip this mattress under the fitted sheet, and we are ready for bed. But, what makes this mattress so different than the others is that it's wider and it has specially designed ridges that keep you from ever rolling off. Consequently, this travel air mattress is number one in our traveler gift guide and is the single most crucial gadget we take with us. After all, getting a good nights sleep is so important.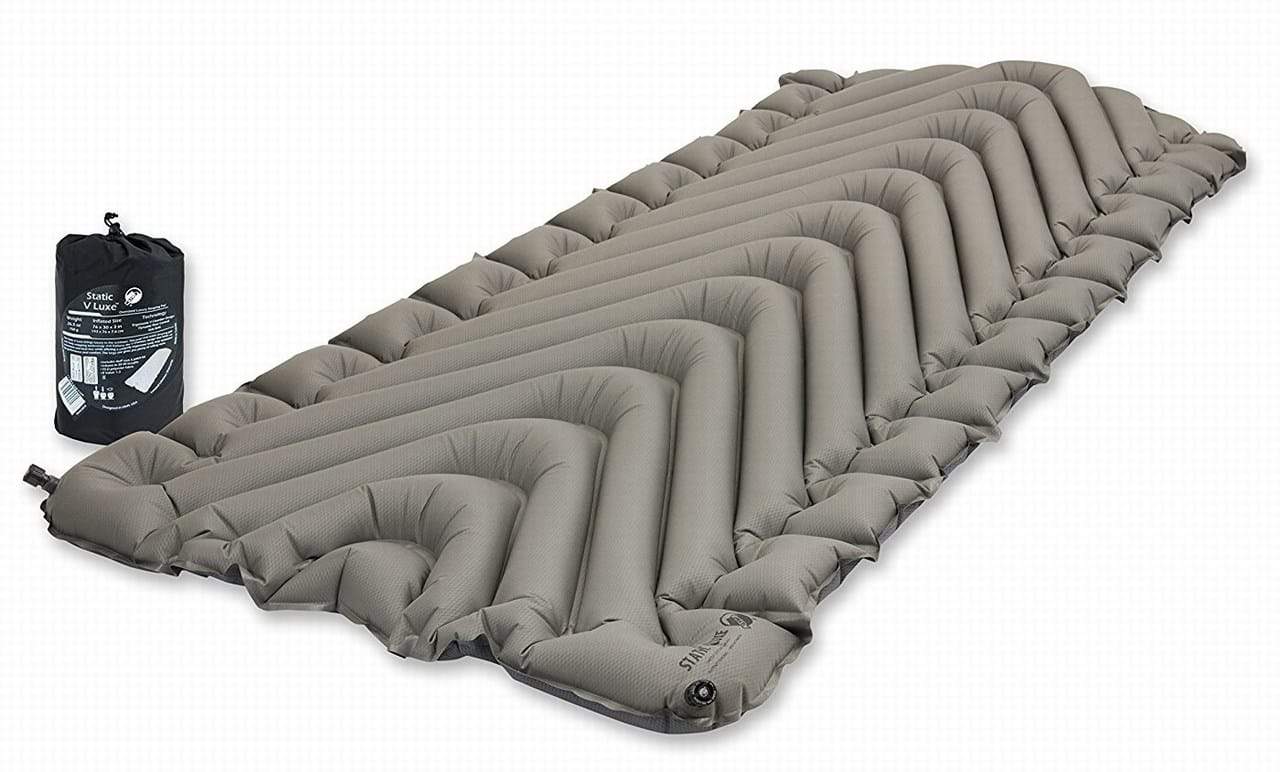 FEATURES:
30" wide x 76" long x 3" thick
Body shaping technology that works with a back, stomach or side sleeper
Weighs only 26.5 ounces
Packs in its own carry bag to 5.5" x 10"
Travel Extension Cord ($12)
iCover Portable 4 Port USB Hub AC/Outlet with 5′ Cord
With all the electronic gadgets people have today, a multiple USB charging port device is a must. We started out with one that plugged directly into the wall. But after a few trips, we soon discovered that wall outlets were commonly not in convenient places. We had to crawl over couches and tables to reach the plug. So we switched to this 5-foot travel extension cord. It works well, and you can unwrap only the amount of cord you need to keep things neat and tidy. When we go to bed, we always have the device fully loaded charging up a laptop computer, two phones, an iPad, and a camera battery. To clarify, this is the 2nd manufacturer of one of these devices we owned. The first one broke after only one trip. The iCover one has worked well through multiple trips.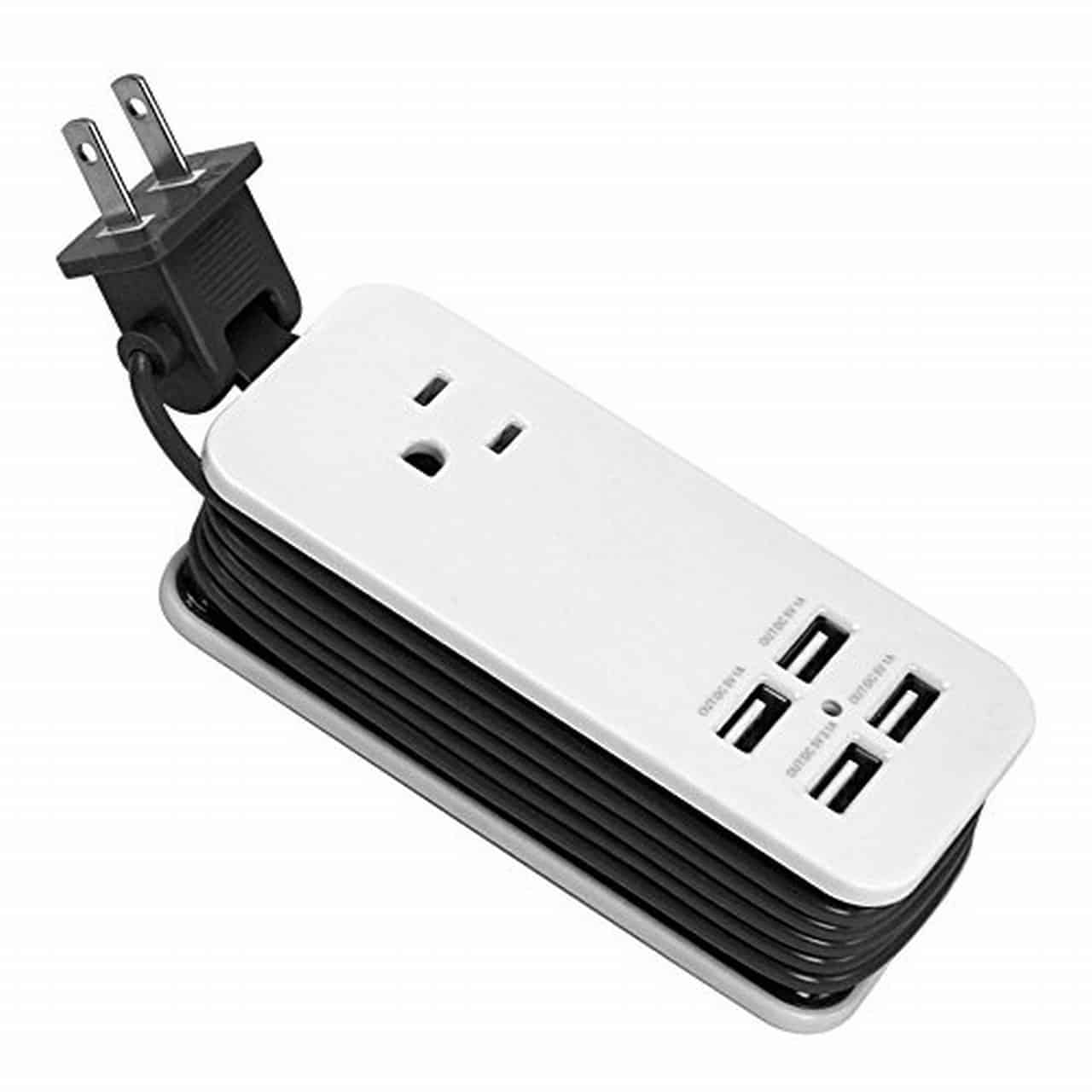 FEATURES:
5 ft extension cord
4 USB ports (One 2.4 amp and three 1 amp)
1 U.S. three prong plug
4 different colors
Portable Phone Charger Battery ($26 & $40)
Anker PowerCore 10,000 (small, charge an iPhone 3.5 times)
Anker PowerCore 20,000 (large, charge an iPhone 6.5 times)
Always having a way to charge your phone or camera fast is what these Anker PowerCores will do for you. No longer do you have to fight for an empty wall outlet in an airport or hope there's one on your plane. These batteries work so well and can charge your phone from 3 to 8 times over. They also charge your device faster than plugging it in. We always have one of these in our daypack or purse. When one of my camera batteries die, I through it on the charger and plug it into my Anker. Then I just leave it in my backpack charging while we continue. Anker makes a good product and is one of the best sellers and best ratings on Amazon. We included two sizes of these great batteries in our travelers gift guide depending on your individual needs.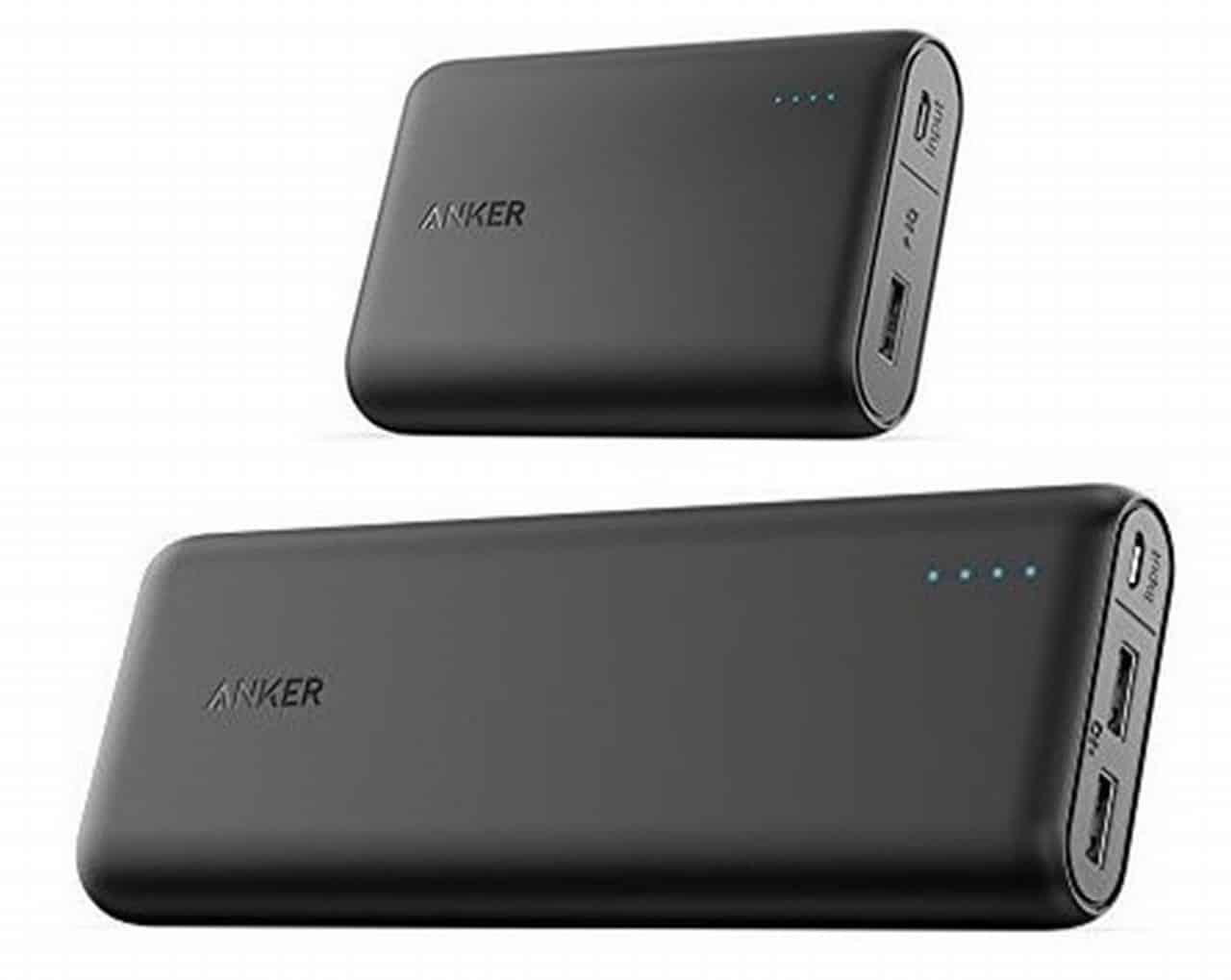 FEATURES:
1 or 2 USB charging ports
High-speed charging
Comes in black or white
Travel Pillow ($25)
MyPillow Roll N Go Travel Pillow
The travel pillow was something we got late in our travel life. While we have a very comfortable mattress, we started noticing that pillows weren't always the best. So we tried out the MyPillow travel pillow. We already have MyPillow full pillows at home and love them. I consider this small travel pillow a "pillow topper." It's small, so it's perfect to lay on top of those flat hard pillows we so often find on our travels. This pillow folds up small and weighs almost nothing. You could put it in your carry-on and use it on the plane or simply do what we do and put it in our suitcase for the next hotel.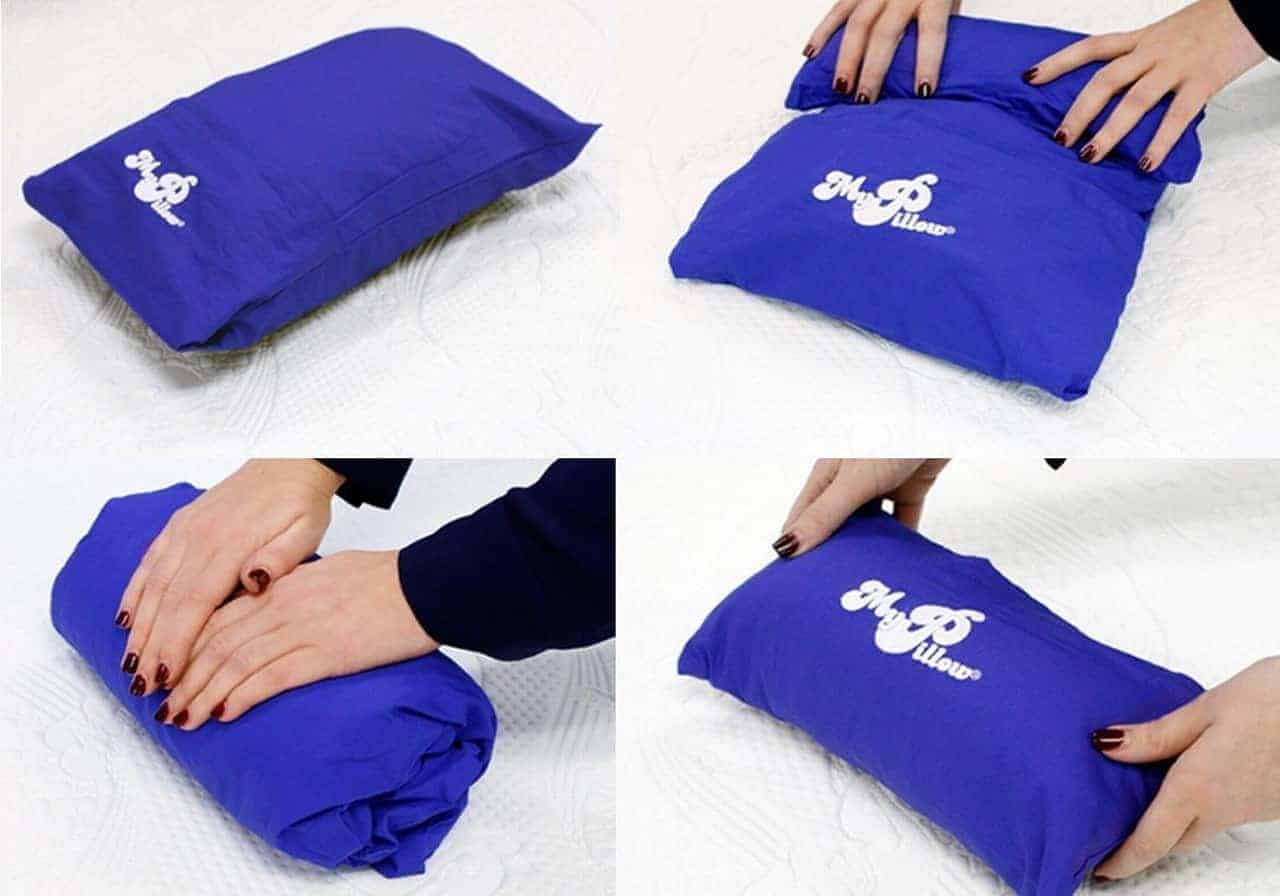 FEATURES:
Pillow is 12" x 18" opened
Folds to 12" x 5"
Weighs only 12 ounces
Passport & Document Holder ($18)
NeatPack RFID Travel Wallet, Document Organizer
Traveling nowadays requires you to have not only your passports but some countries require proof of health insurance & return tickets. Therefore my point is, you have to travel with documents. I like to keep everything in a zippered case. There are lots of passport wallets out there, but most don't zipper and most only hold one passport. The NeatPack holds everything we need securely zippered. We have our passports, proof of insurance, plan ticket itinerary, any tickets that need to be printed out, our home country money (so I can only keep the destination currency in my wallet), pen, & international drivers licenses.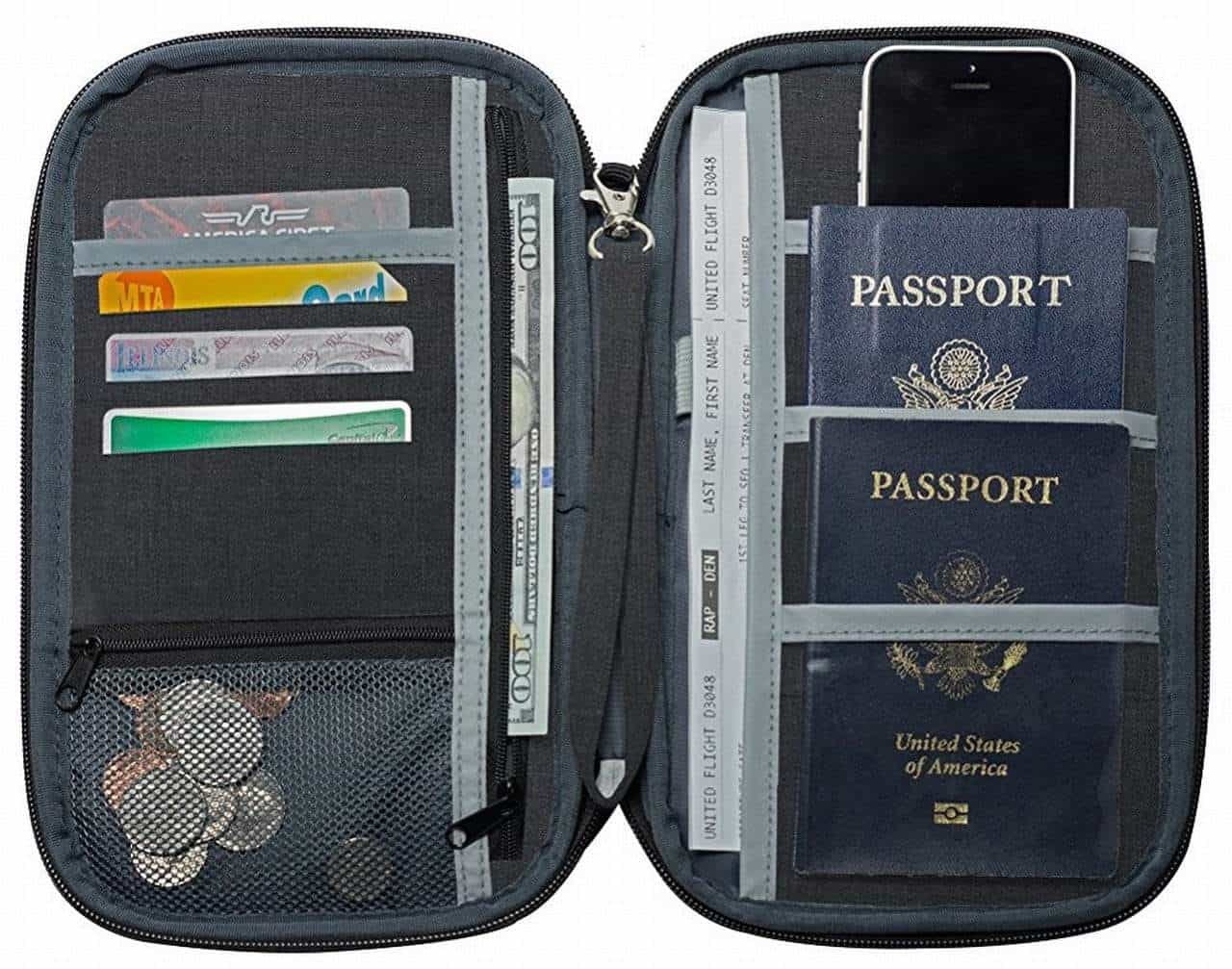 FEATURES:
Water-resistant polyester material and top-quality zippers
RFID-blocking pocket
Lifetime guarantee
Travel Camera ($400)
This is one of the best travel cameras on the market. Released this year, this camera has it all. We tried using just our iPhones for a camera but quickly found out that you need an optical zoom. The digital zoom on smartphones just doesn't give you a clear picture.
The Panasonic has a 30X zoom lens. It's crazy how close and clear you can zoom in. The camera also has a flip up screen so you can quickly do those selfies. It records video in 4K. We love this camera so much that we have his (black) and hers (silver). It has lots of unique features. You can just put it in full auto mode and point and shoot, or you can go manual and have all the same control you have on a full-size DSLR. All of this for a lot smaller size and weight to have to carry around. This is why we think the Lumix DC-ZS70 is the best travel camera around and is also the most expensive item in our travelers gift guide.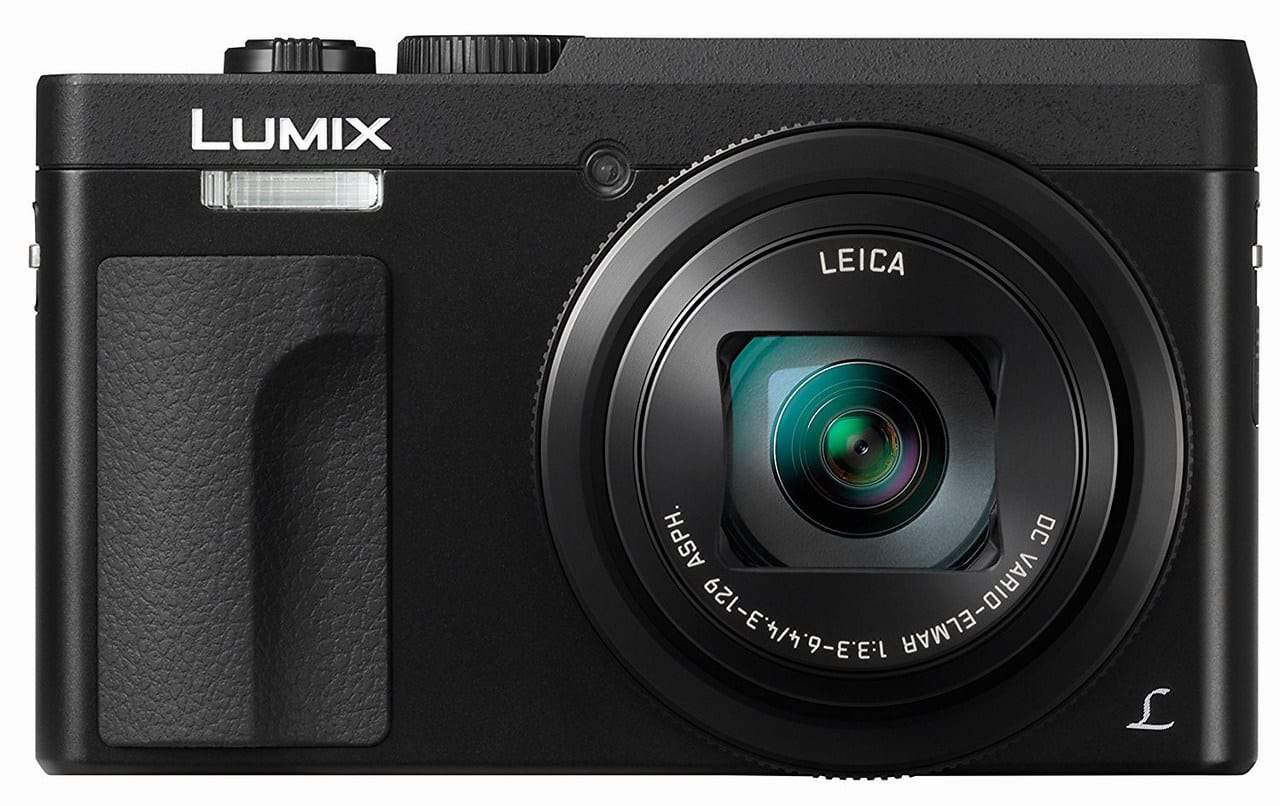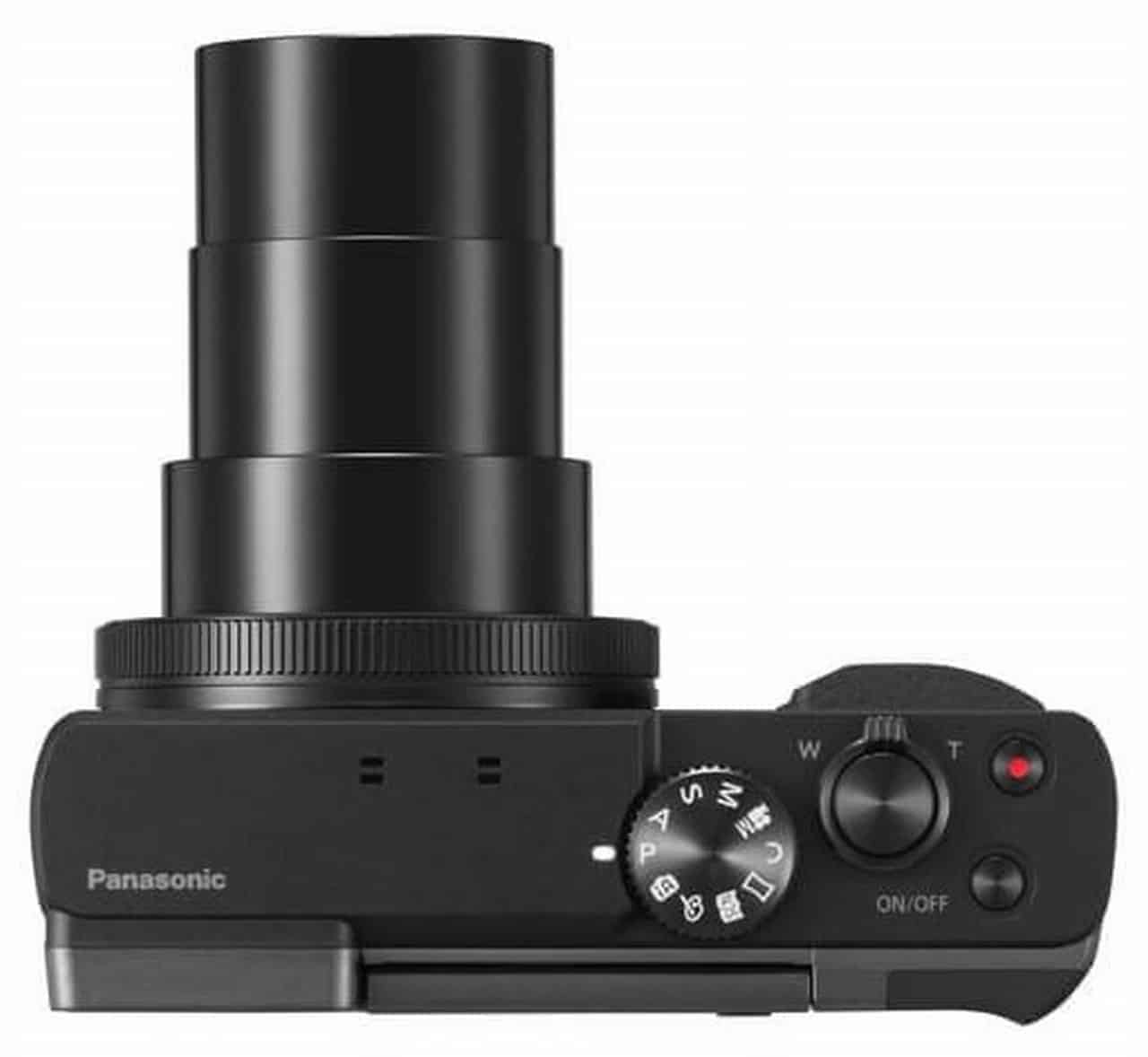 FEATURES:
3 Megapixel MOS sensor
30x Leica lens
4K QFHD video recording (3840×2160)
Built-in Wi-Fi
3" touch-enabled display with a 180-degree front flip-up screen
Electronic view finder with eye-sensor for easier viewing under sunny outdoor conditions
5-Axis optical image stabilization
Hidden Travel Wallet ($30)
Forget the money belts and waistband pockets; this leg wallet is more comfortable and less conspicuous than all of those. I wear this on all of our about town adventures. And I usually carry copies of our passports, money and a credit card in the two zipper pockets. The leg wallet is very comfortable to wear in that many times; I forget that I am even wearing it. If you are in a public place and need to get something out of it, simply bend down to pretend you're tying your shoe. No one will know where your valuables are.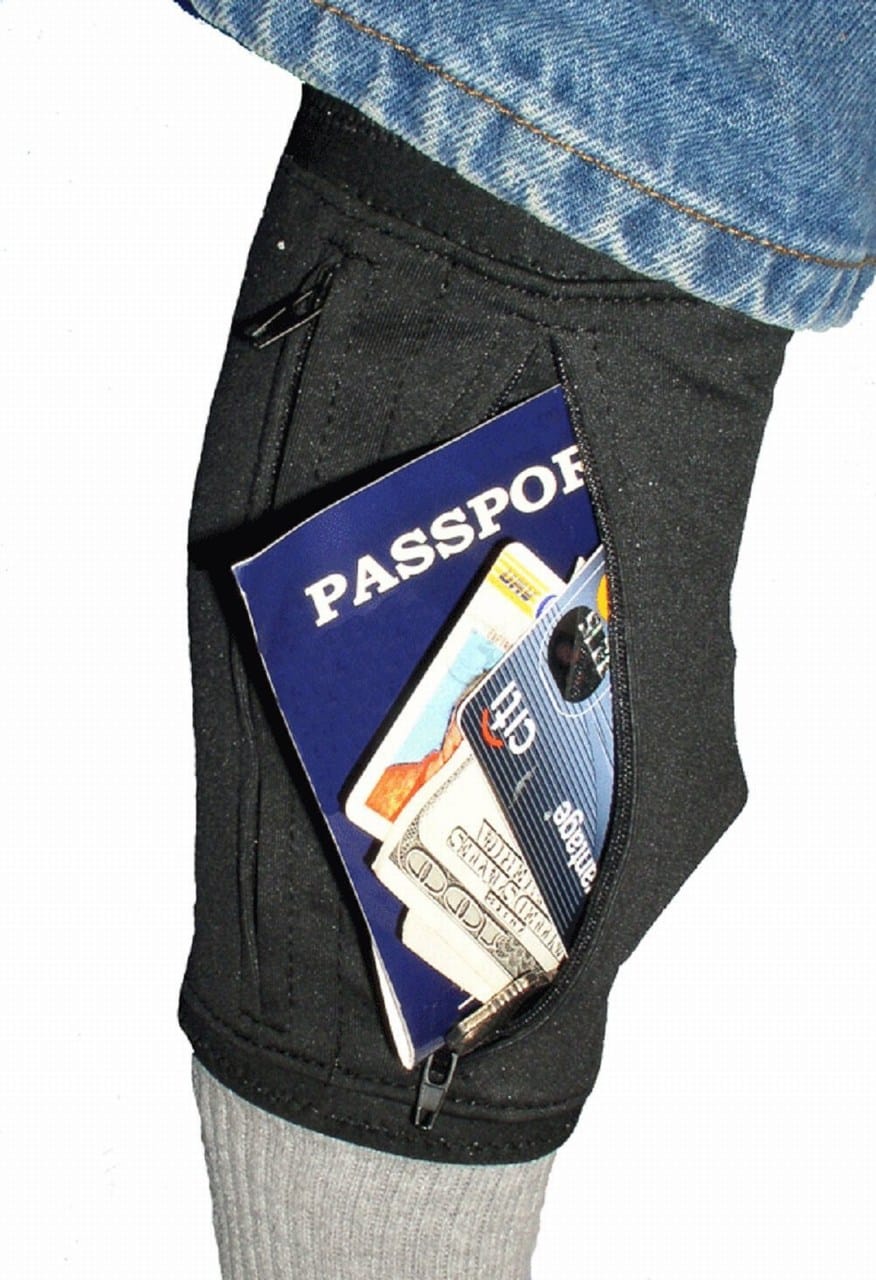 FEATURES:
Size 5.5″ x 8″
Stretchy material allows you to pull it on like a sock
Perfect wallet for traveling, running or sports
Reusable Twisty Ties ($10)
Nite Ize Original Gear Tie, Reusable Rubber Twist Tie
These may seem simple, but I don't know anyone that wouldn't love these once they started using them. These are reusable twisty ties. They come in all sizes and are so handy. I use them to secure things to my backpack, tie up all my phone and camera cables, even for some of my toiletries.  It's amazing what uses you'll find for them. This is our least expensive item in our travelers gift guide.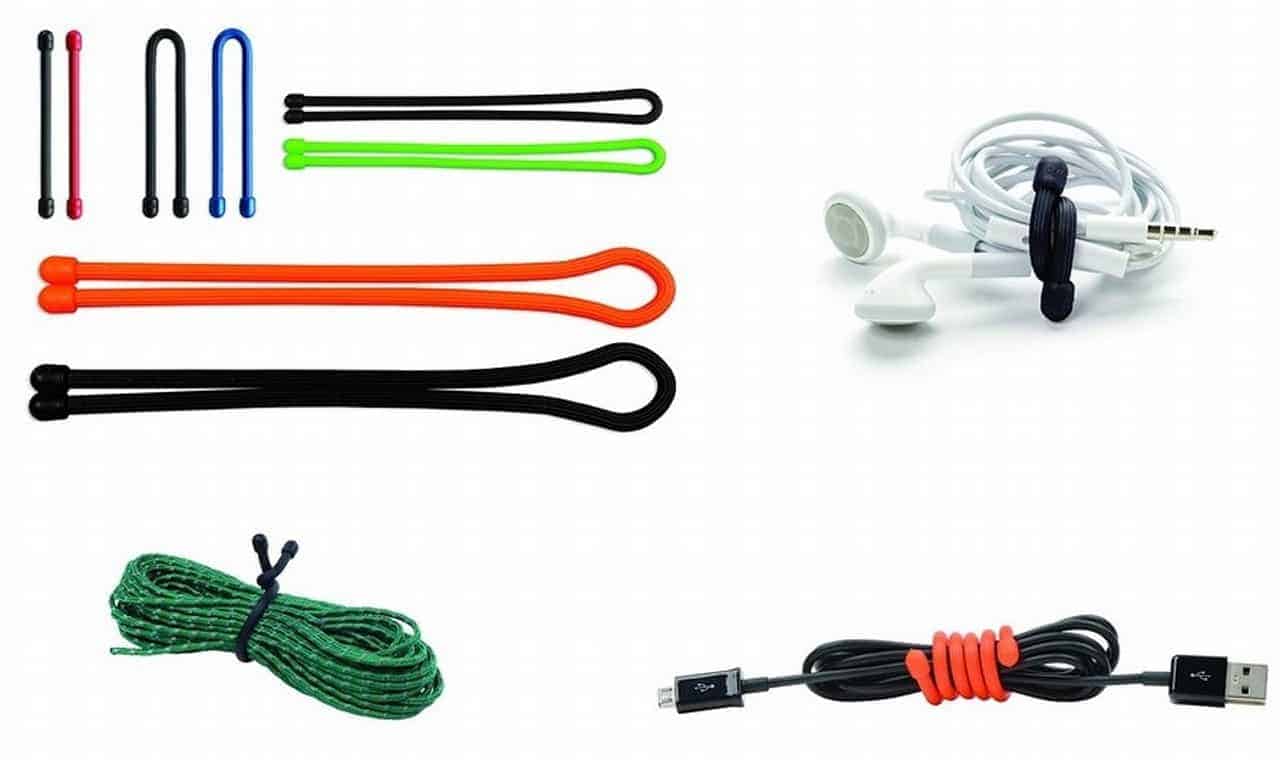 Universal Travel Adapter ($16)
Iron-M Universal Travel Adapter
If you travel outside your home country, you need to be prepared for different electrical receptacles with this universal travel adapter. This is not a converter but rather a plug adapter. Remember that most electrical devices nowadays can switch between 110 and 220 volts. So you only need an adapter to make the plug fit. This one works well. Just remember that you can't use a blow dryer or iron with this since it's not rated for that high a wattage. But everything else works just fine. So I plug my extension cord/USB charger into it and never have a problem anywhere we've traveled.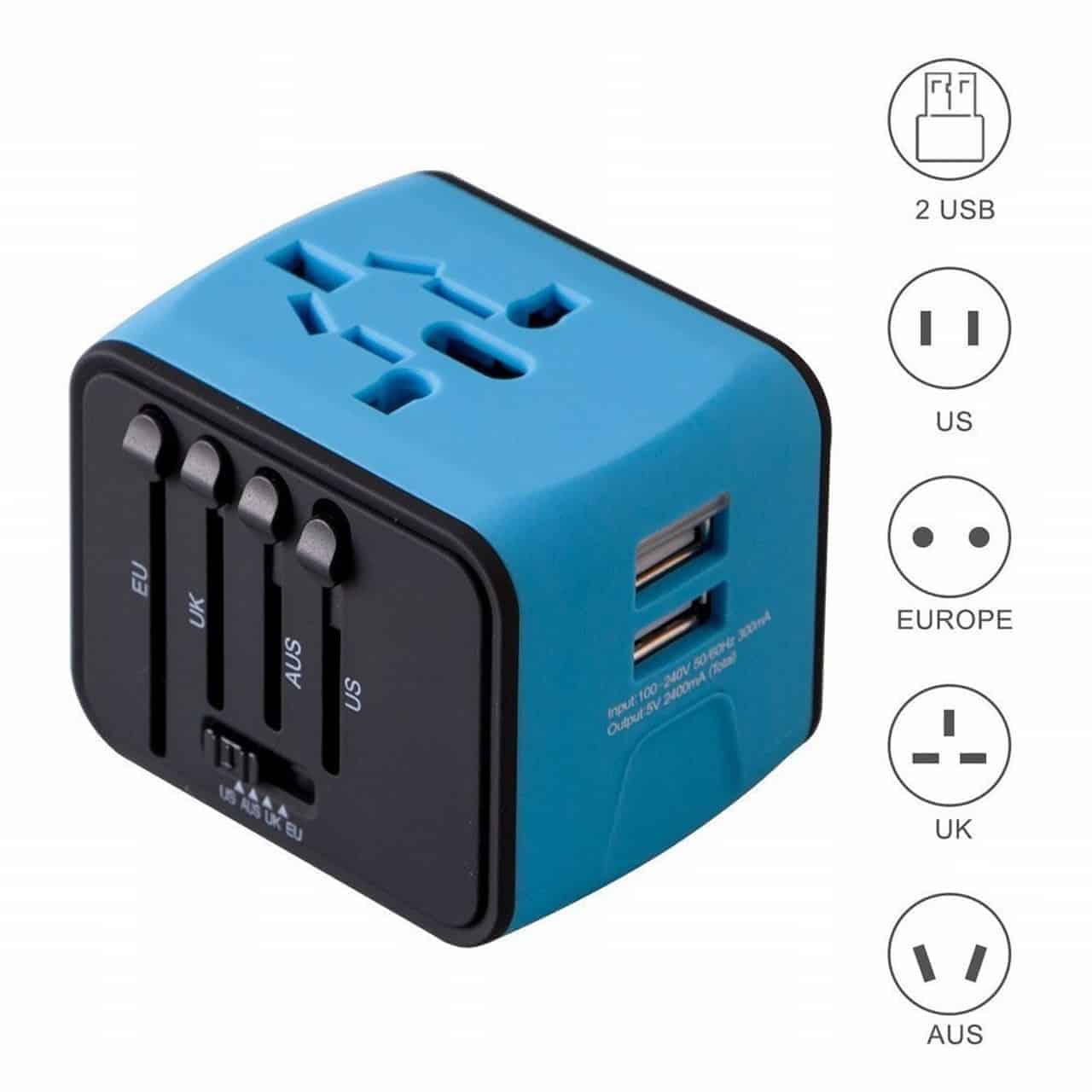 Pacsafe Bags ($80-$140)
When it comes to carry type bags, my preference is Pacsafe. They are not only comfortable, but they are secure. All the Pacsafes come with special security zippers, slash-proof straps, and a lightweight, hidden stainless steel wire mesh embedded into the fabric to help protect against slash-and-run theft.
We couldn't decide which of the four bags we have to include in our traveler's gift guide so we included them all. So we have four Pacsafes for various purposes.
My camera bag is the Pacsafe Camsafe V17. It is small and works perfectly to carry my camera, tripod, drone, and other stuff when out touring. For just a daypack when I don't need to bring all my camera gear, I use the Pacsafe Citysafe CS350. This pack is lightweight and just the right size to toss in a jacket, water bottle, and computer when I'm heading up to a coffee shop to work. My everyday bag is a messenger type bag called the Pacsafe Metrosafe LS200. I wear this cross shoulder bag when walking around town. Lastly, my wife uses the Pacsafe Citysafe CS50 for her purse. This is her everyday purse and keeps her stuff safe inside. All of these bags work great and last. They also come in various colors.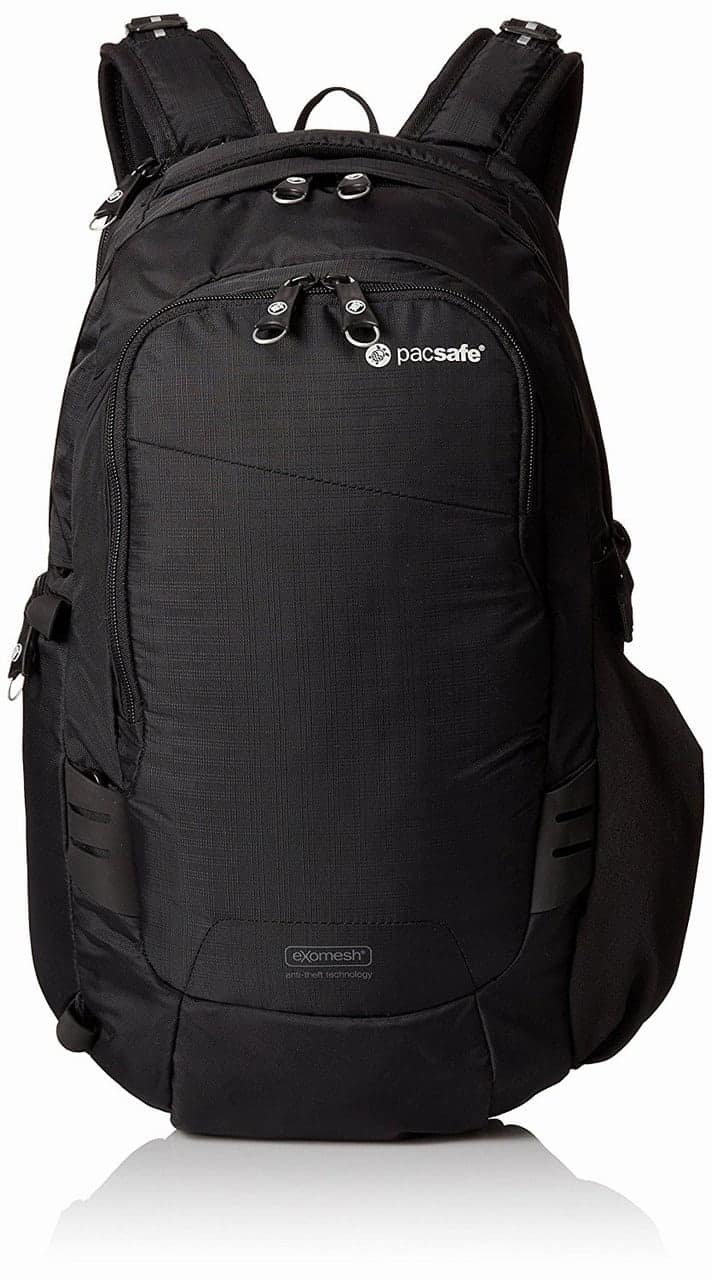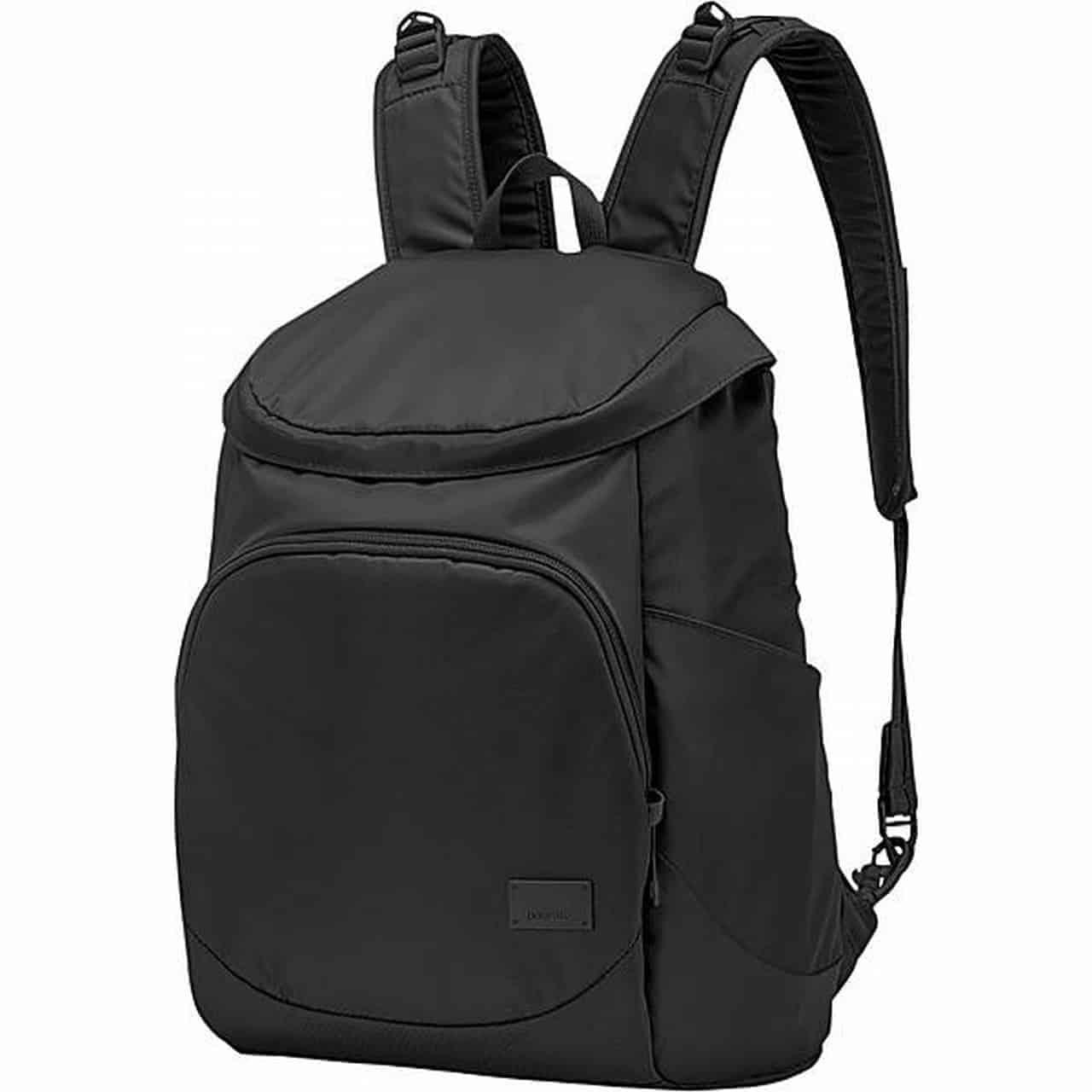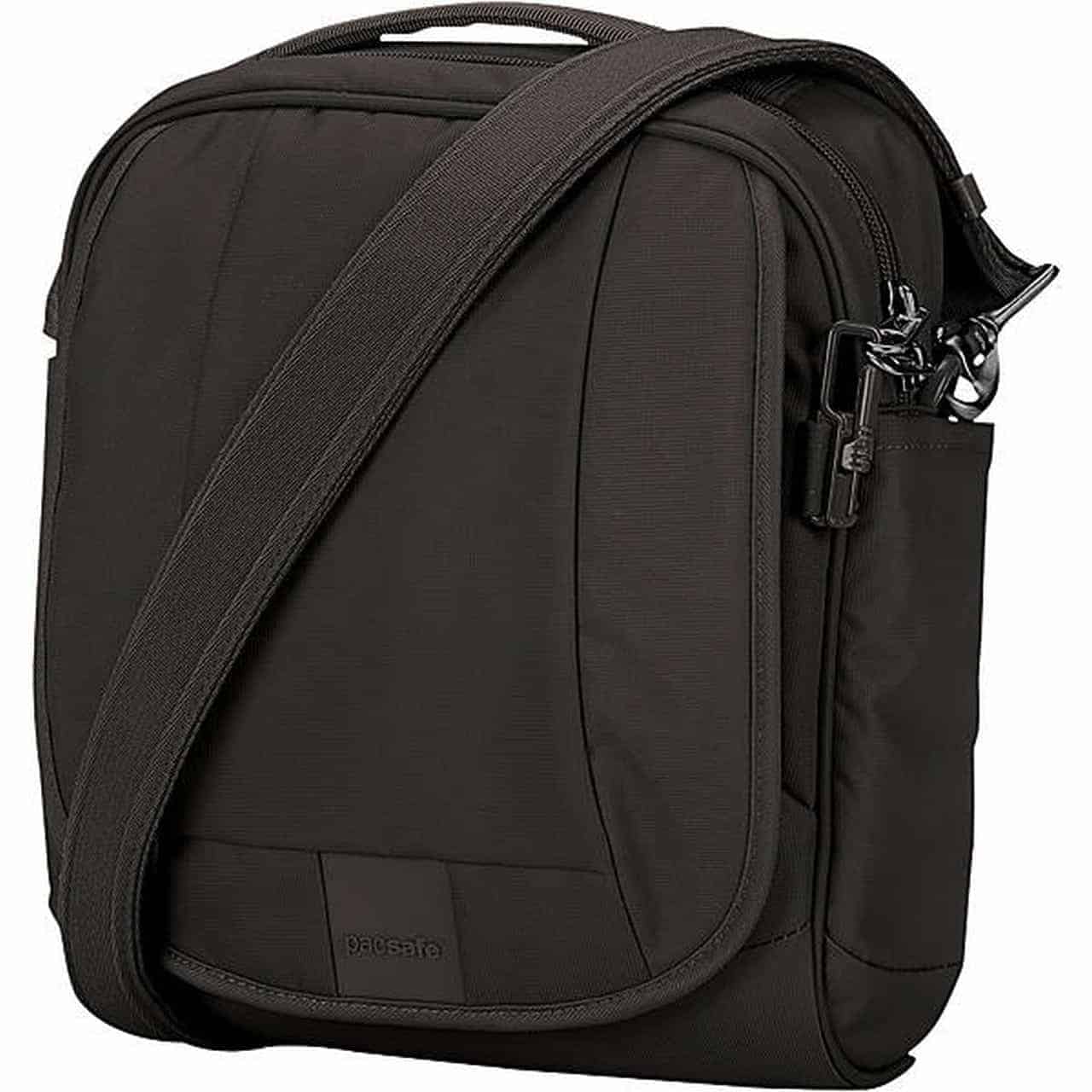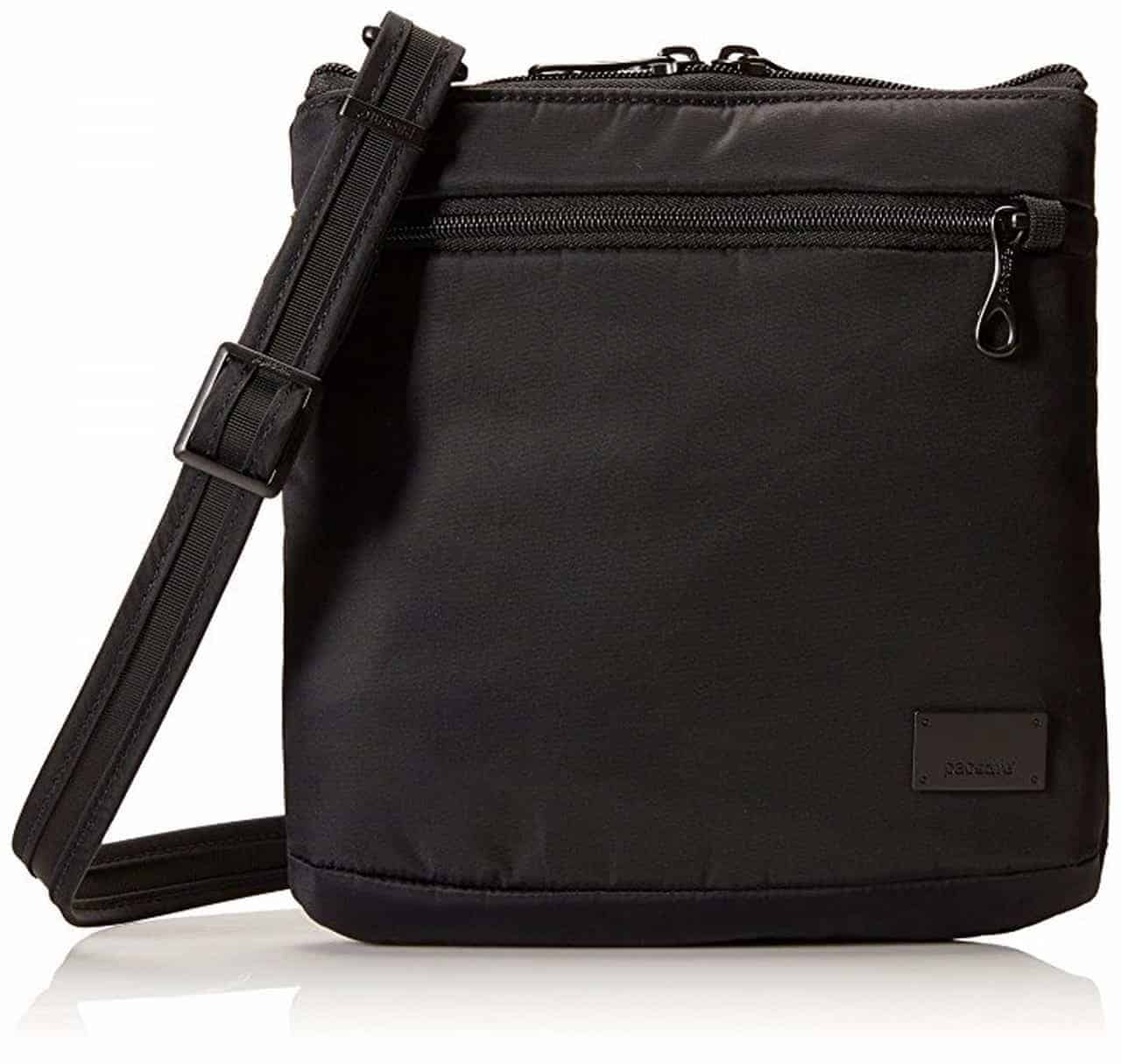 2017 Traveler Gift Guide
Finding the perfect gift for the traveler on your list can be quite a task. With so many gadgets in the marketplace, we hope our traveler gift guide with these field-tested gadgets make your shopping easier. These gifts provide, ease, comfort and safety for the traveler in your life.
Be sure and read our in-depth review of our most important travel item we always take with us on any travel.
You might also be interested in our post on learning a foreign language.