We just returned from a week in Antigua Guatemala. It was a place with a lot of history, wonderful people and great food.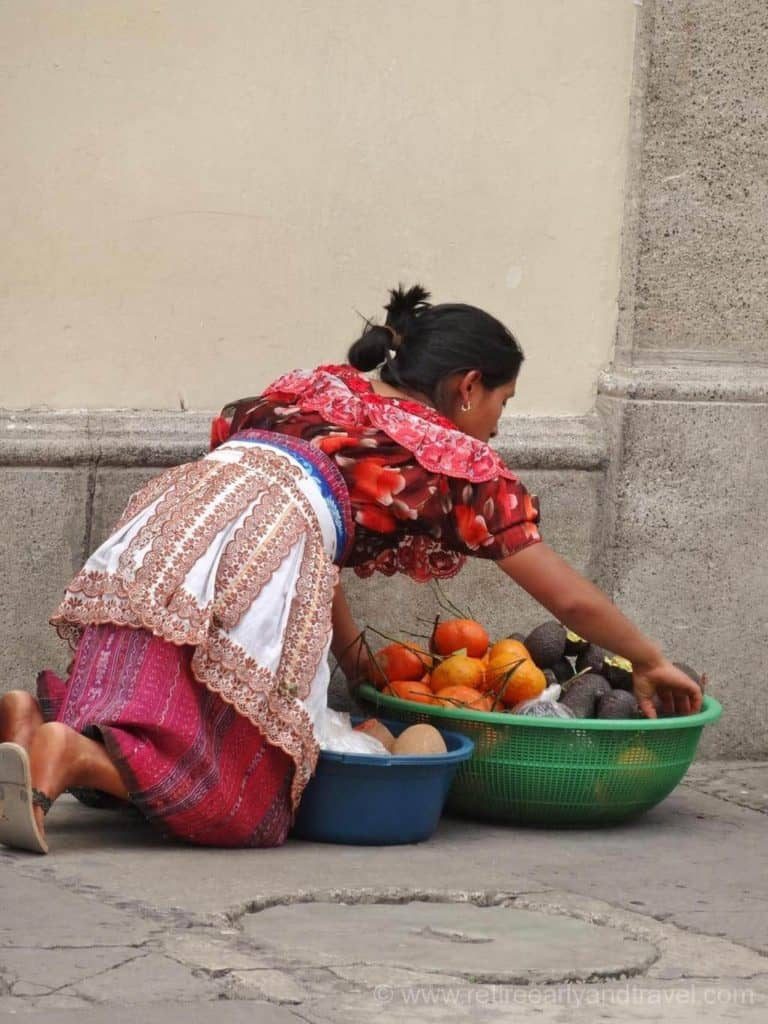 Antigua Guatemala
My husband and I pay attention to the people and culture. Given my background, I'm always looking at how healthy the people are. Guatemala is technically a 3rd world country with a significant portion of the population not receiving any health care services. The first thing we noticed is that people walk. They walk everywhere. And not for health but rather transportation.
My Goal
My husband wears an activity tracker bracelet that tracks steps and miles walked. At home, we walk for health before and after work. Consequently, he's lucky if he reaches his goal of 7,500 steps. But in Guatemala, just going from our hotel to town and then sightseeing and going to restaurants for meals, he was hitting 14,000 steps a day. And none of that was by "exercising". In fact, he was surprised he made his original goal before noon. Walking as a part of everyday life is nothing like exercise. It just happens, and you don't even realize it. The American culture has grown to move fast. Walking from place to place is just too slow for most.
Food
The next thing we noticed was the food. Antigua Guatemala and the surrounding country have a very similar climate to California, and they grow so many fruits and vegetables like in California. It was a such a treat to shop for produce in the open air market. Guatemalans make most of their meals from scratch.
Cooking Class
We took a Guatemalan cooking class to learn how to make some of the classic Guatemalan dishes. It was a lot of fun, and we used only fresh locally grown food, nothing imported, to prepare each dish. We made an excellent meal over a 2 hour period. I don't think many Americans would spend 2 hours preparing and cooking dinner. The time went by fast. We were drinking wine, and talking among ourselves (including an instructor who spoke little English).
I have to admit, as I was mincing garlic with a knife, I did wish I had my garlic mincer. It would have made the job so much faster. But then again, fast wasn't the purpose. We minced lots of vegetables with just a knife. I have to say… when we sat down at the end to eat what we made, it was so rewarding knowing we made it with only a knife and gas burner (most Guatemalans don't have ovens, just a stove top).

Bad News
Now the bad news, we saw McDonald's, Burger King, Wendy's, Dominos and Little Caesars Pizza there. So fast food is everywhere now. We saw lines out the door for Little Caesars when we were walking by at 10:30 am. The Domino's pizza delivery motorbikes were constantly on the move, but unfortunately, as fast food becomes the norm for the younger generation of Antigua, the SAD (Standard American Diet) will creep in. I just hope the kids of today grow up to be as active as their grandparents are now so that Antigua Guatemala will stay healthy.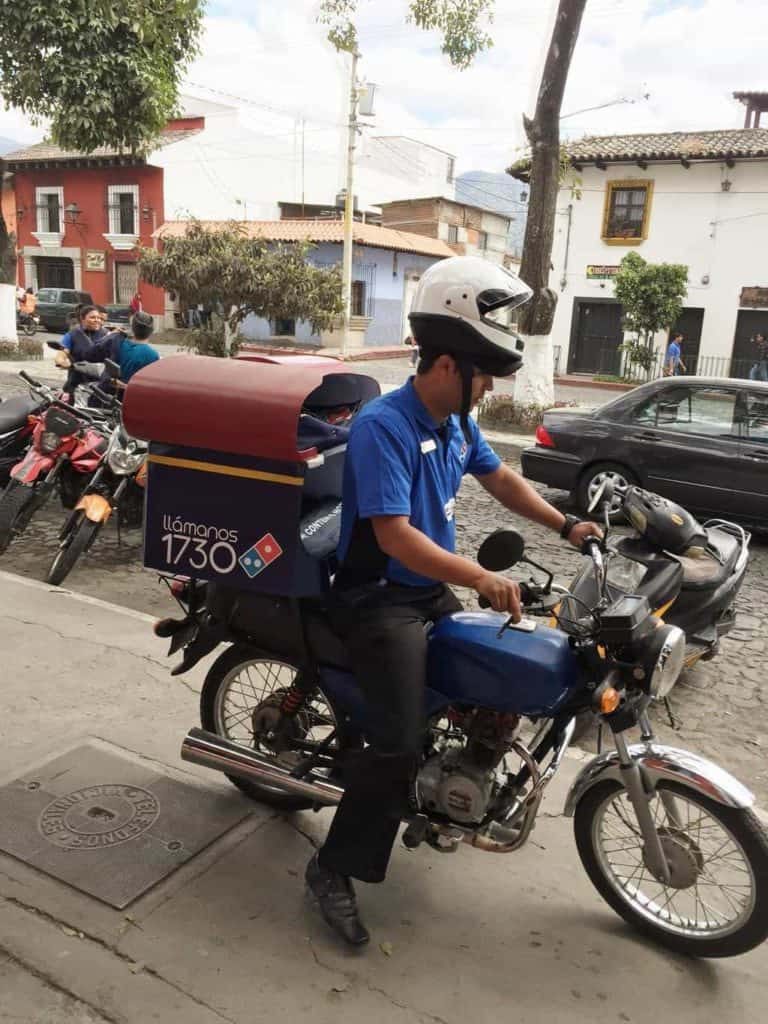 You might also like to read: Retire Early – Anyone Can