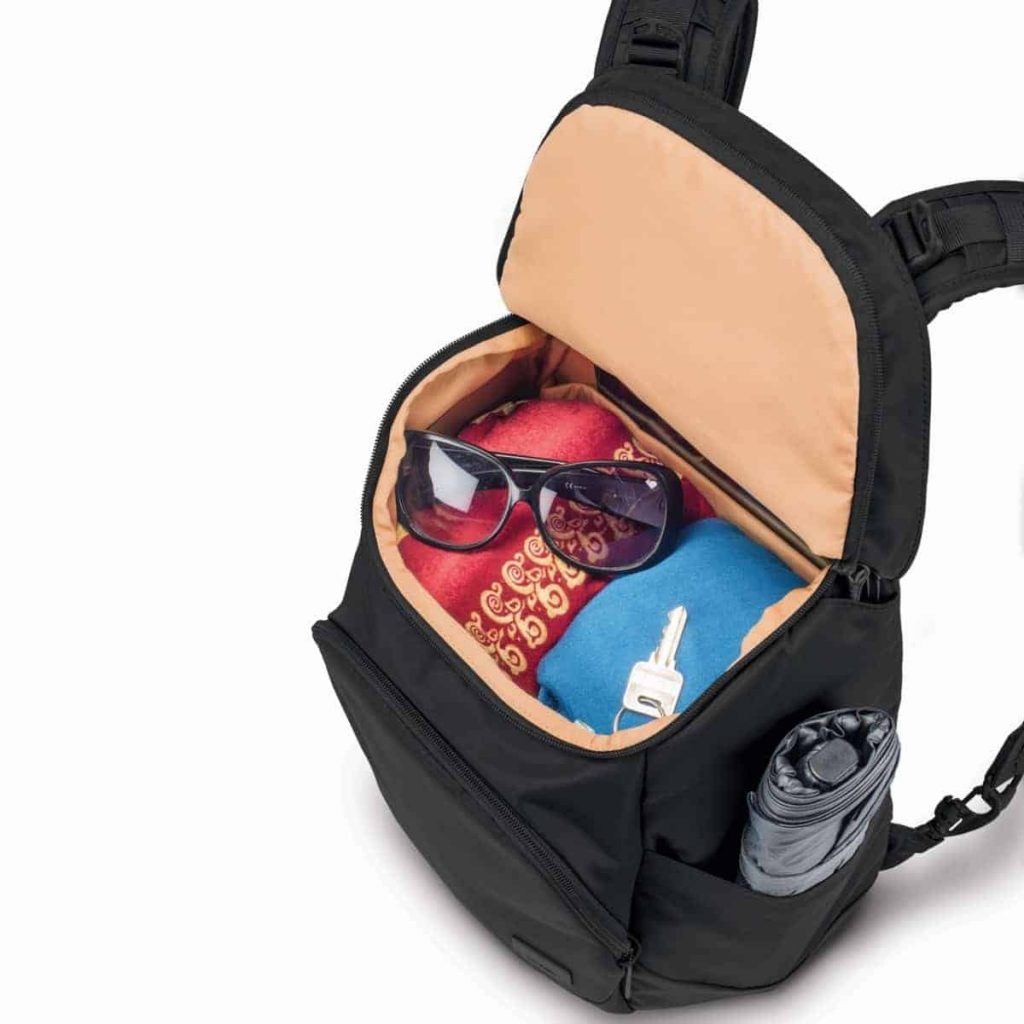 Best Travel Daypack
I found one of the best travel daypacks that is not only lightweight but secure. I'll admit, I'm sort of a bag guy. I like good quality bags that have unique features that are really useful. My search for the best travel daypack was very specific. It had to be lightweight, pack down small in my suitcase (I'll explain why later) and be secure. I looked at quite a few and ended up with the Citysafe CS350 anti-theft backpack.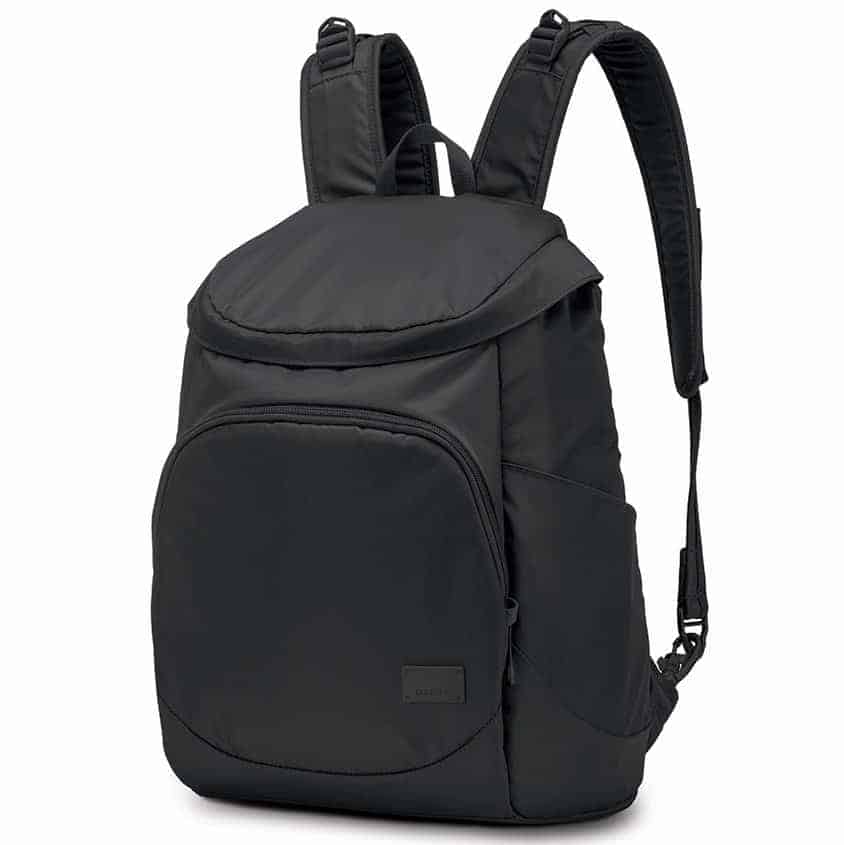 A Perfect Fit
When I'm traveling and doing day tours, I like a small travel daypack. I don't want to be lugging 30 pounds around on my back all day not to mention the awkwardness of a full-size pack when moving about in a crowd. I have a full-size pack and I know what it's like getting on a crowded bus and basically taking up the space of two people. Besides using for travel, I needed a travel daypack that I could use as an everyday carry. My size requirement was that it needed to be just big enough to hold my 13″ laptop. I like to take my laptop with me and write in a coffee shop or cafe. The Citysafe is a perfect size. It comes in at 19.1 L in volume and weighs only 1.32 lbs.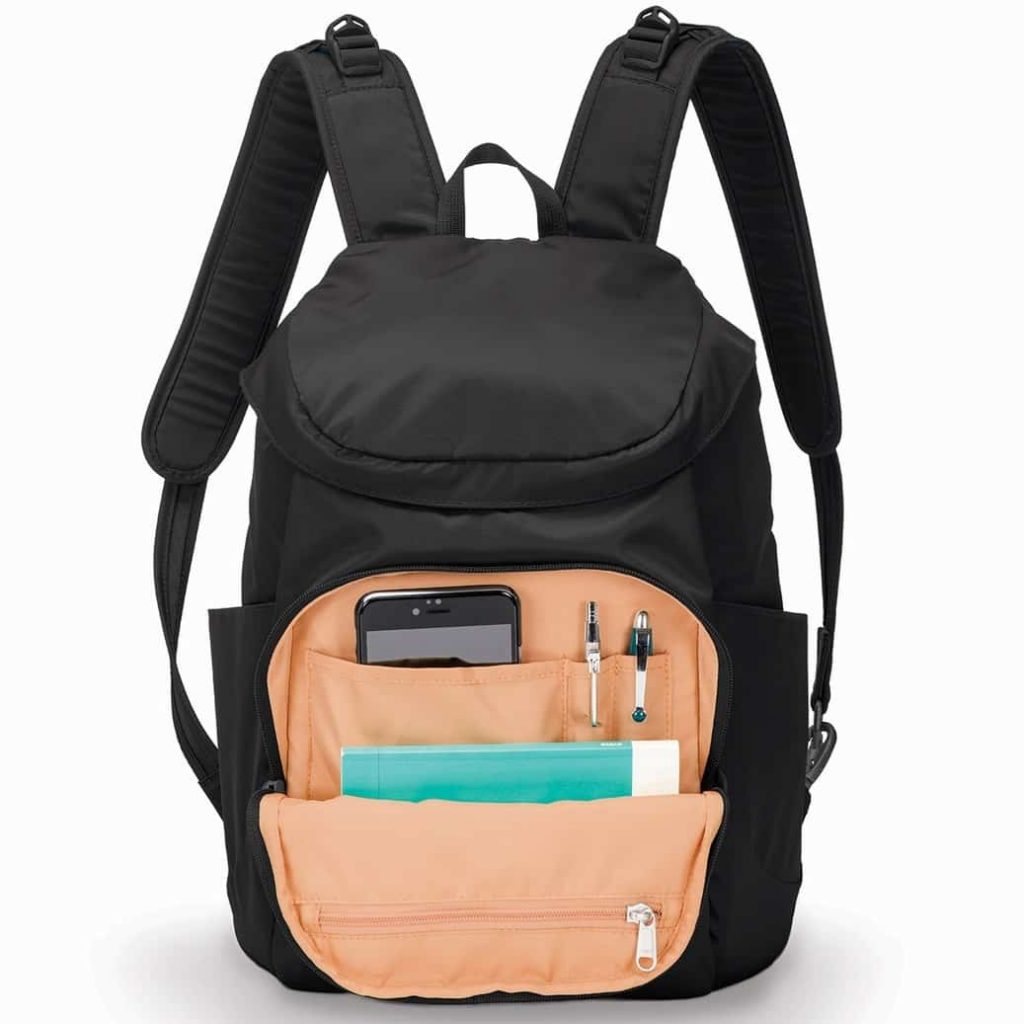 Double Duty in a Suitcase
Although I use my daypack all the time, I don't use it when I'm flying. Since I spend a lot of time in airports, I prefer not to carry but rather roll my carry on. I use a Briggs & Riley Transcend Rolling Carry on. That doesn't mean I leave home without my daypack. It goes in my suitcase so it's important for my travel daypack to be packable. The Citysafe packs down very small making it easy to bring along. And when returning from a trip, I often put fragile souvenirs in it for padded protection inside my suitcase. It's usually a bottle of wine or some food specialty product. I can say I've never had anything break yet. So it's actually working for me even when I'm not wearing it.
Secure Daypack
I own other Pacsafe bags so I'm very familiar with their security features. This travel daypack has slash guard (wires and wire mesh inside) for their straps and bag material. An RFID blocking pocket to stop credit card scanners.  If you don't know what a credit card scanner is, see this 2-minute NBC investigative report. It's becoming very widespread because of how inexpensive it is to buy the equipment.
To keep thieves from doing a quick unzip and grab, Pacsafe uses some simple but effective zipper security. The main compartment is secured by two zippers that both attach to a separate clip to deter pickpockets. The outside pocket has a secure zipper that slips into a loop at the end for added security. While the loop does make opening the zipper a little tricky, I wish it had the same security clip as the main compartment zipper.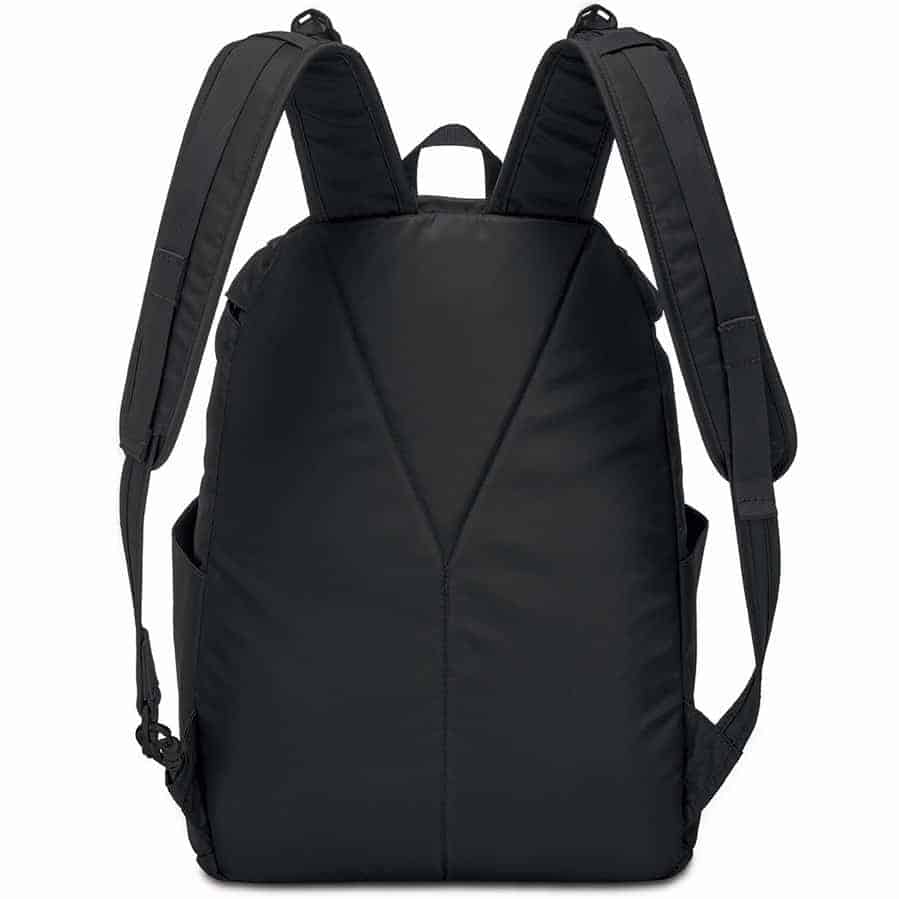 Features
This backpack features a main compartment that has an inside pocket that's perfect for my wallet and the aforementioned laptop or iPad padded pocket. This leaves plenty of room in the main compartment for an extra jacket, photo equipment or anything else you want to bring along. There's a quick grab outside zipper pocket that has a few mini pockets and a zipper pocket inside. There are also two side pockets for water, umbrella, or tripod. While I love side pockets, I do wish these were an elastic mesh rather than fixed pockets. My water bottle sometimes falls out when I take the backpack off. The straps are padded and make for comfortable wear. Overall, I'm very happy with this daypack. I've used it on a number of trips and I use it daily when I go into town or take my laptop up to a coffee shop to write.
Check out this post on Innovative Men's Cruise Wear