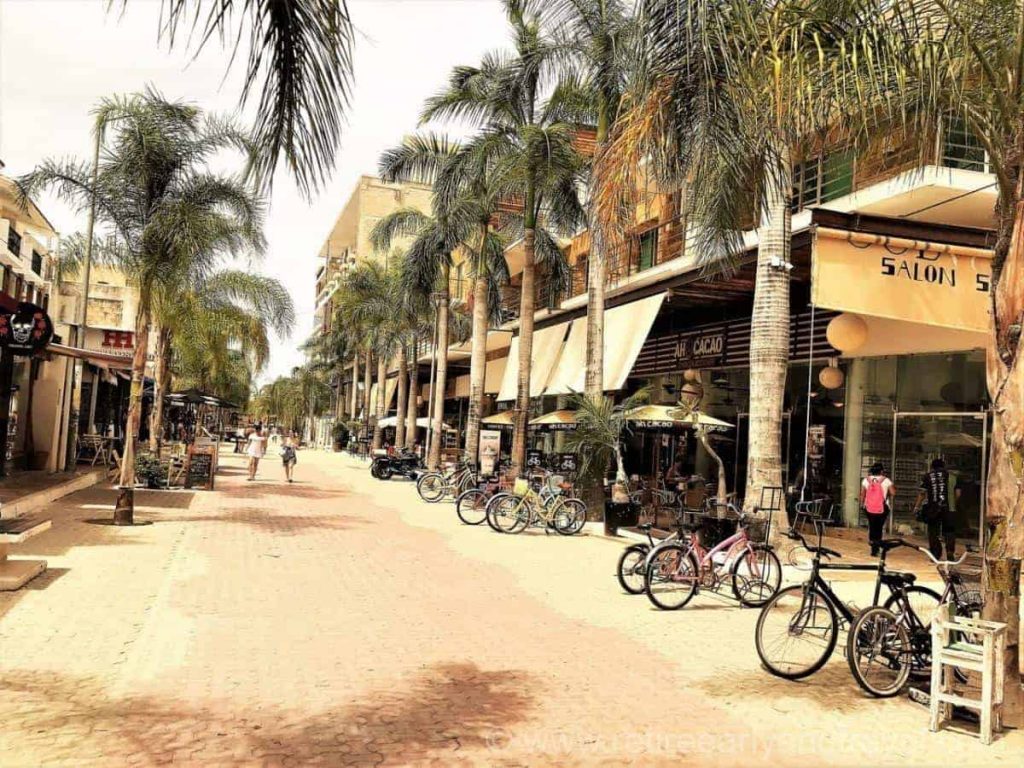 Playa Del Carmen shopping on 5th Avenue has something for everyone. For some, it is just not a vacation if there is not shopping. Sure Playa del Carmen offers the vacationer a lot sun, water sports and nightlife not to mention cool activities like swimming with Sea Turtles or visiting Cenotes but what about those who don't think it a vacation if there is not shopping?
Famous Attraction
5th avenue is one of the most famous Playa del Carmen attractions. Lined with plenty of shops and a good mix of bars, restaurants, cafe's, convenience stores and pharmacies.  So, if you are a spouse who gets dragged along on a shopping adventure, don't fret because there are plenty of places along the way where you can grab a drink or some ice cream!  5th Avenue is a pedestrian walkway that runs for about 3 miles through Playa del Carmen and is continually growing. It is one block west of the beach. Additionally, people watching may be the number one past time.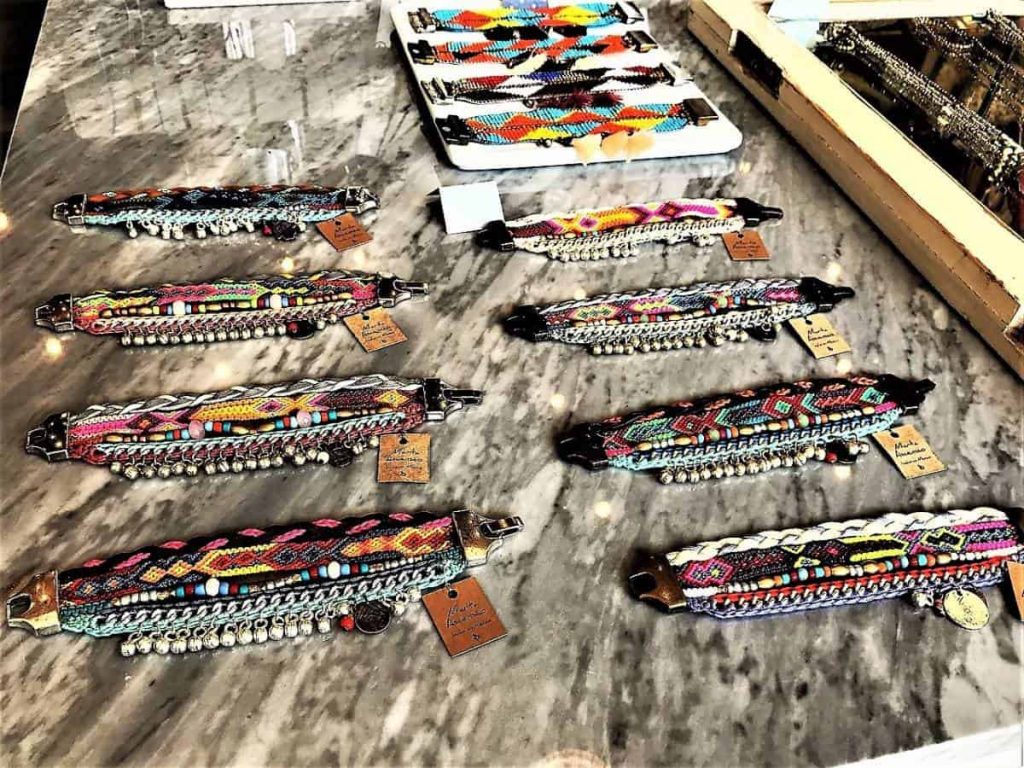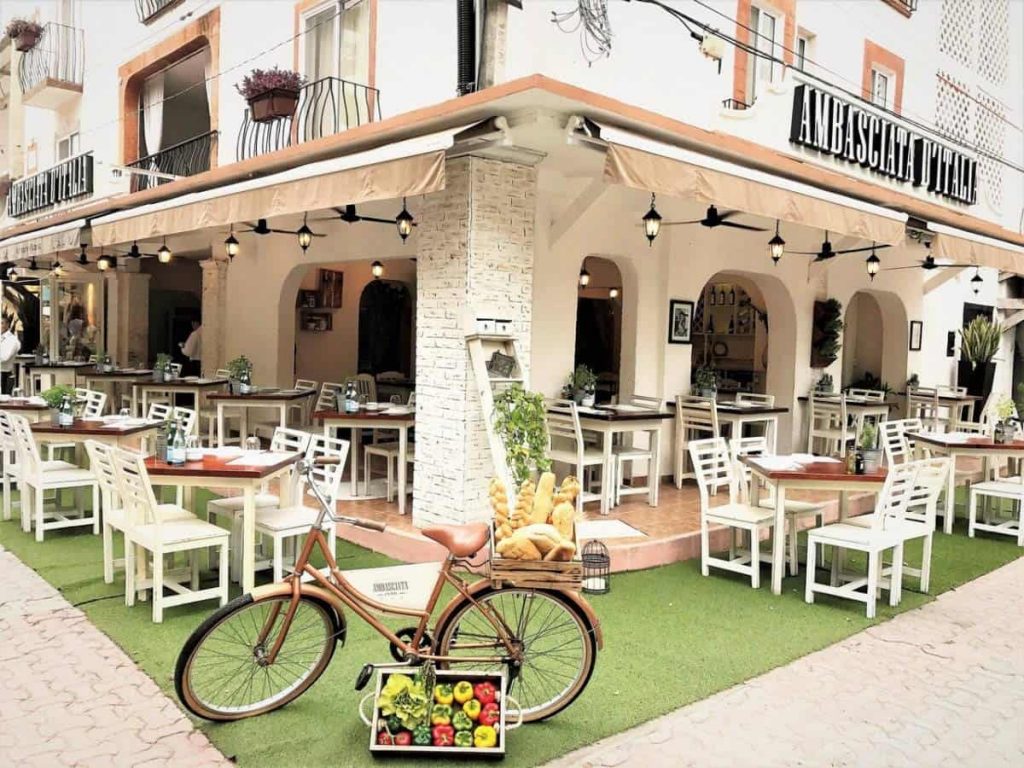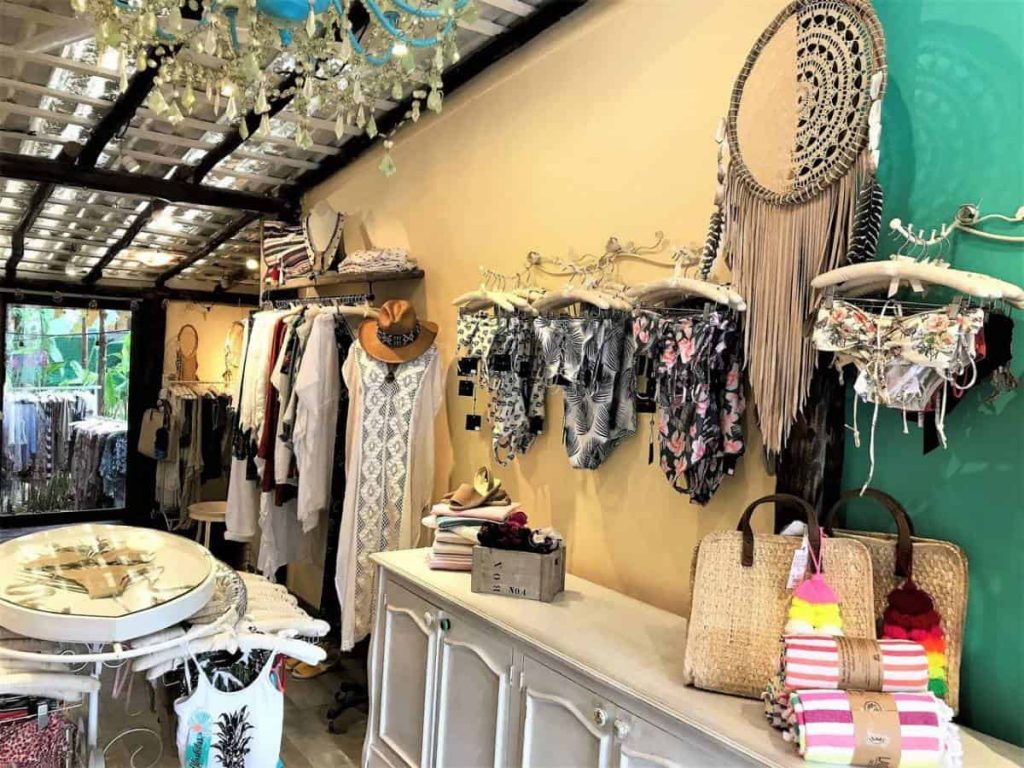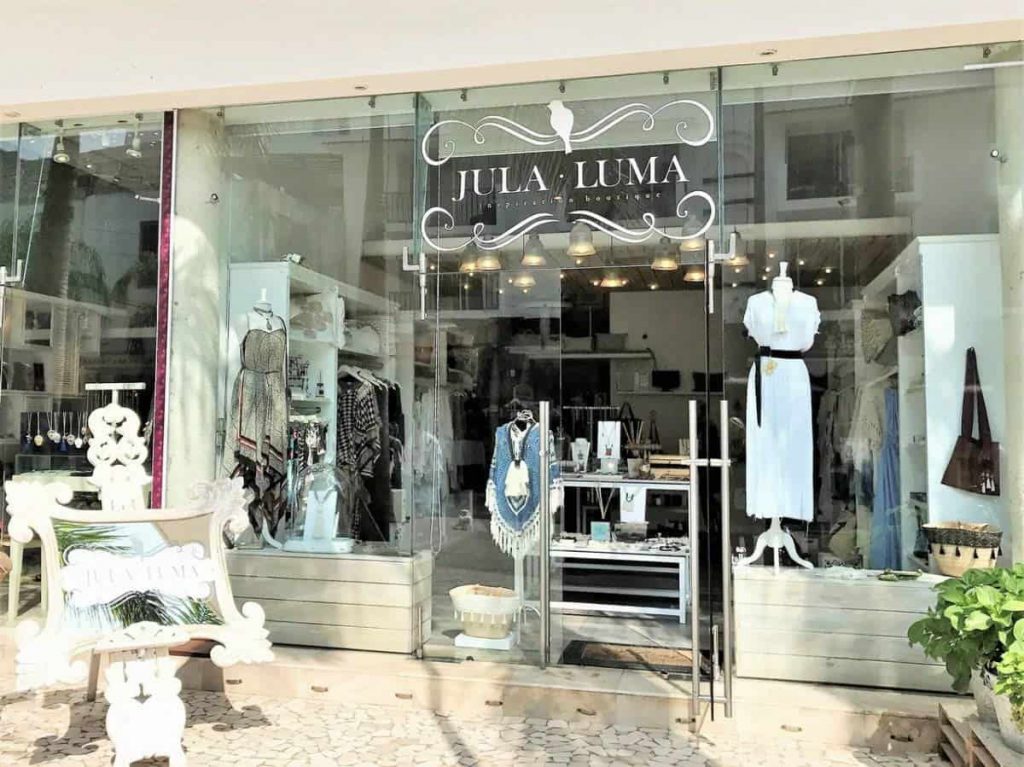 My day of Playa Del Carmen shopping on 5th Ave was very peaceful and calming because I went shopping in the middle of the day.  In other words, after dark, 5th Ave is a whole other creature.  5th Ave has the big retailers like Nike, American Eagle, Nautica, Forever 21, and Victoria Secret which are great when you are looking for something in particular but I like to browse the unique boutiques when I travel.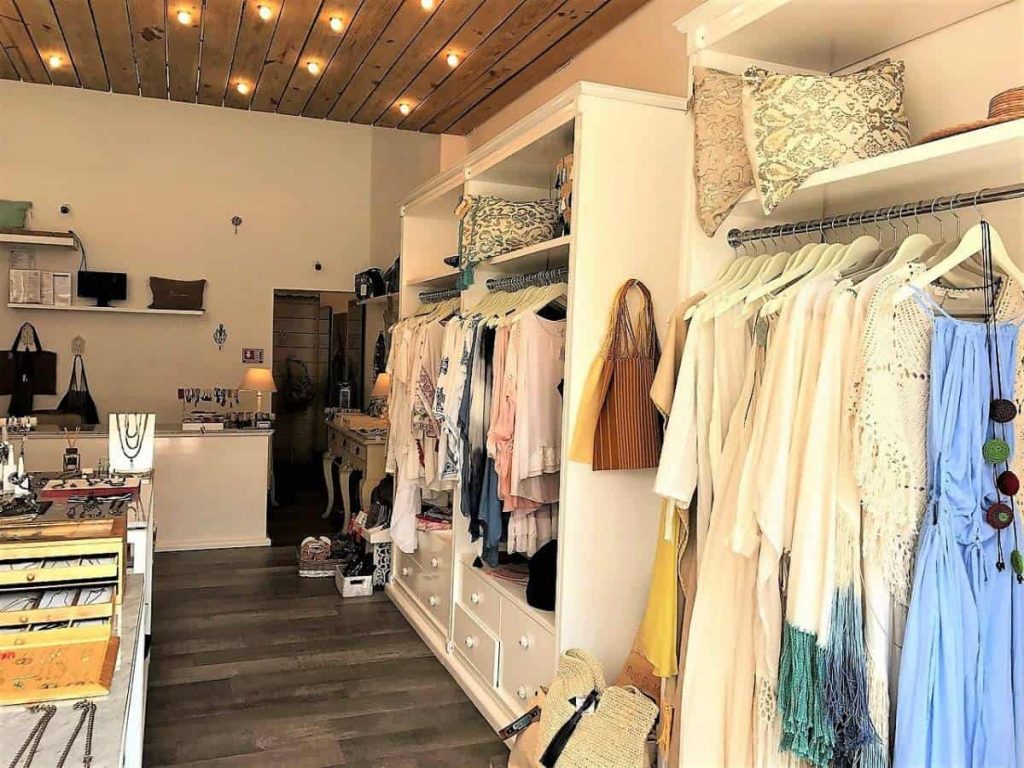 I love the shops where you can tell the owners have put their heart and soul into their store.  Ultimately, many boutiques gave me this impression.  There are shops with one of a kind clothing and also ones with unique, modern handmade jewelry.
Huichol Art
One is Tierra Huichol which sells local, traditional Huichol art. Huichol art is one of two kinds. It is either a  yarn painting or wood sculptures decorated with small beads. The Huichols are an indigenous people who mostly live in the mountainous areas of north-central Mexico. Huichol patterns and designs have religious and cultural significance. Therefore, the three most common motifs are related to elements in Huichol religion, the deer, corn, and peyote. The deer and corn are important as primary sources of food, and the peyote for its hallucinogenic properties which provide their shaman's with visions.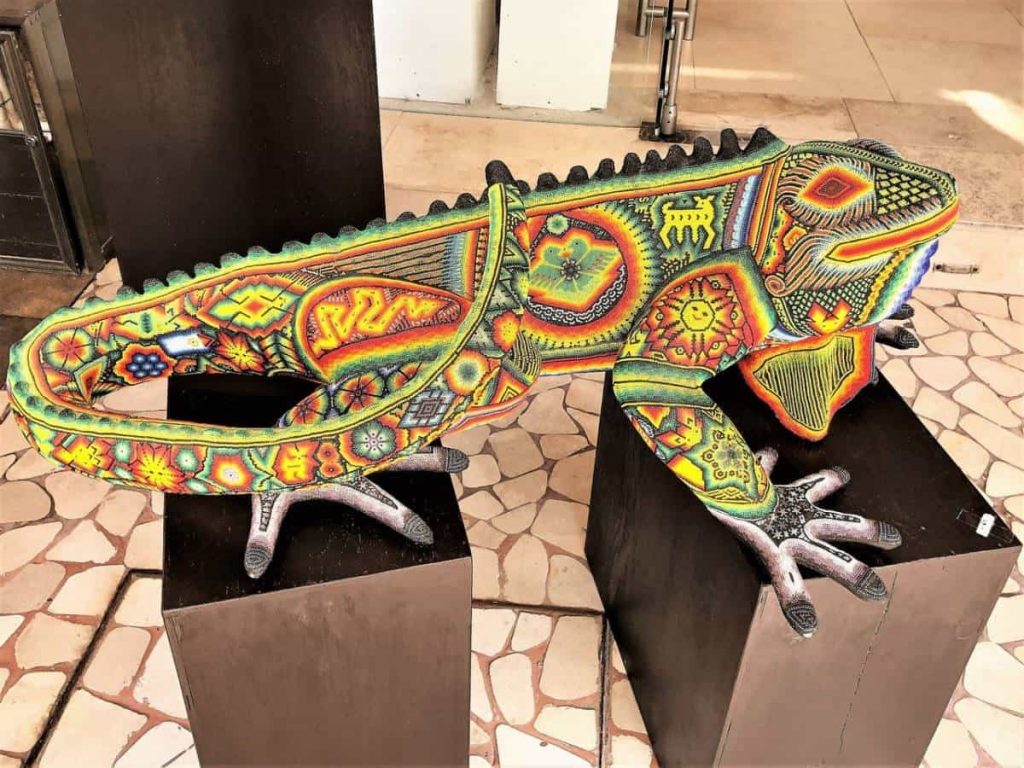 There are also typical souvenir shops all competing for your dollar by trying to outdo each other in the price of at least a few of their items. Ultimately, if you are Playa Del Carmen shopping for a particular item and like to get the best deal, then check out several of these shops for pricing before making a purchase.
Real Cuban Everything
Another cool store on 5th Ave is La Bodeguita del Medio. It is a restaurant and shop run by the Cuban government selling many Cuban made items. Guess what the most popular item is? You guessed it, Cuban cigars. Kept in a special room size humidor under lock and key are these well sought-after cigars. Consequently, in the evenings this is the place to hear live music, drink mojitos, and dance the night away as if you are in Havana.
More Shops
Maya-Exel was another interesting shop. They sell everything made of shells or that looks like shells. Consequently, if you are decorating with a beach theme or you have a summer home along the beach, you won't want to miss this shop.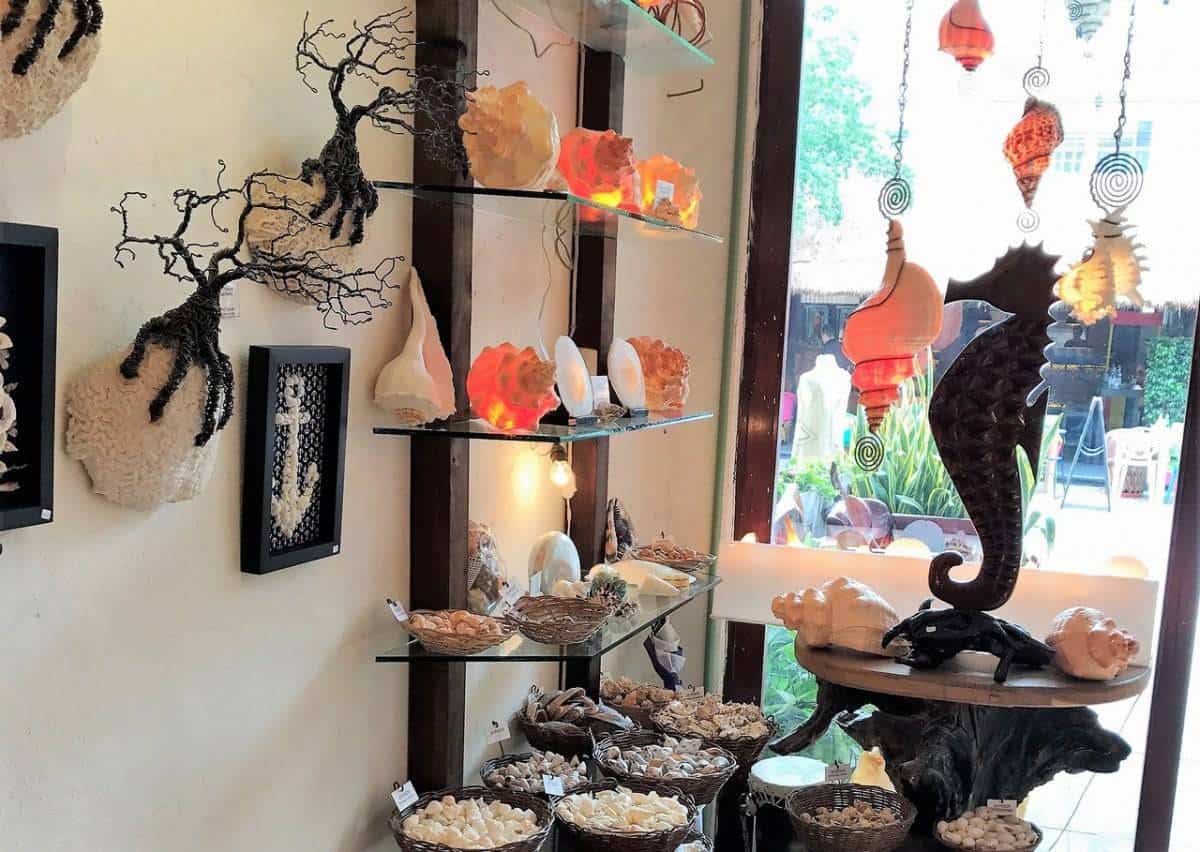 Unique Purses
I found the O Bag store intriguing. It is a simple concept, why didn't I think of it? This quirky purse store starts with a simple rubber-like bucket with additional parts such as handles and accessories allowing the owner to mix and match according to an outfit or mood on the day. It's an Italian company, and we know the Italians are known for great, simple modern style, and the O bag is no exception.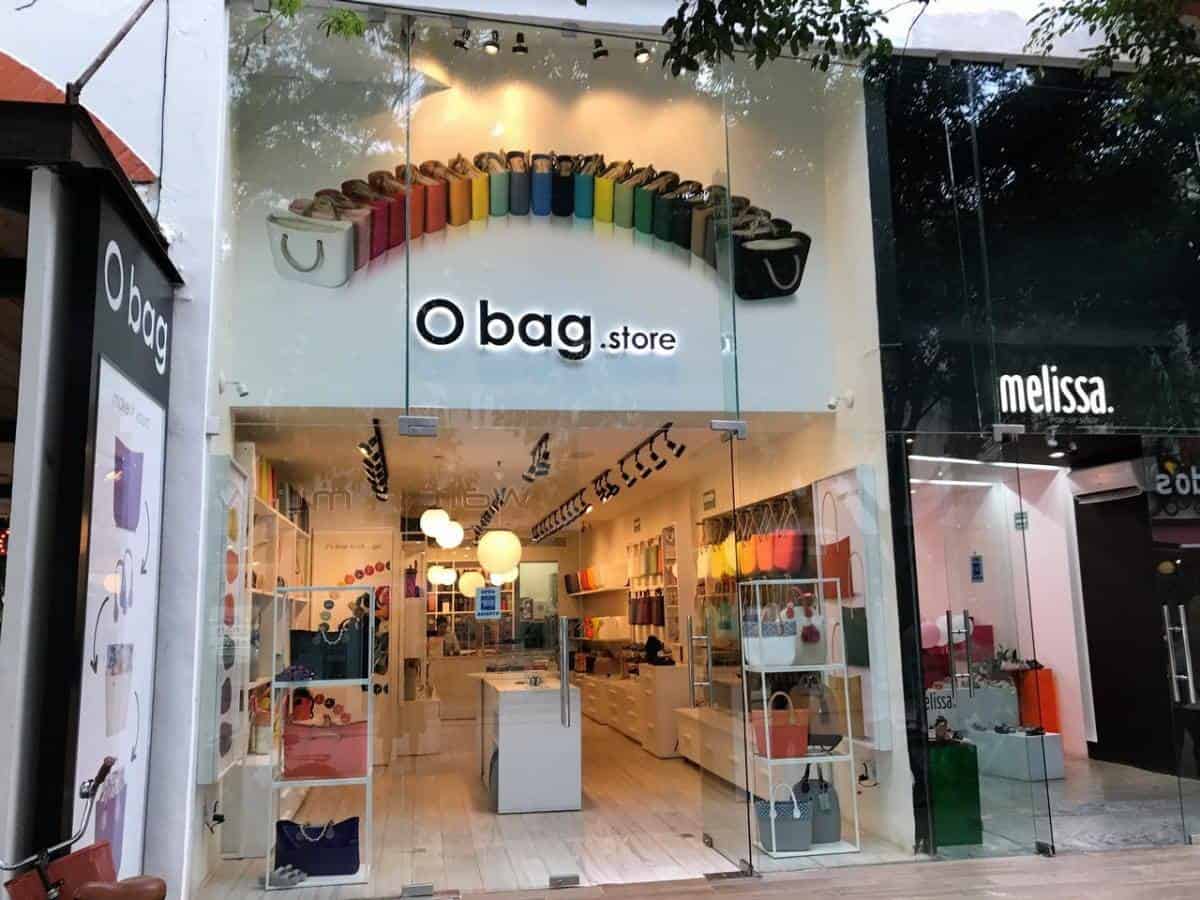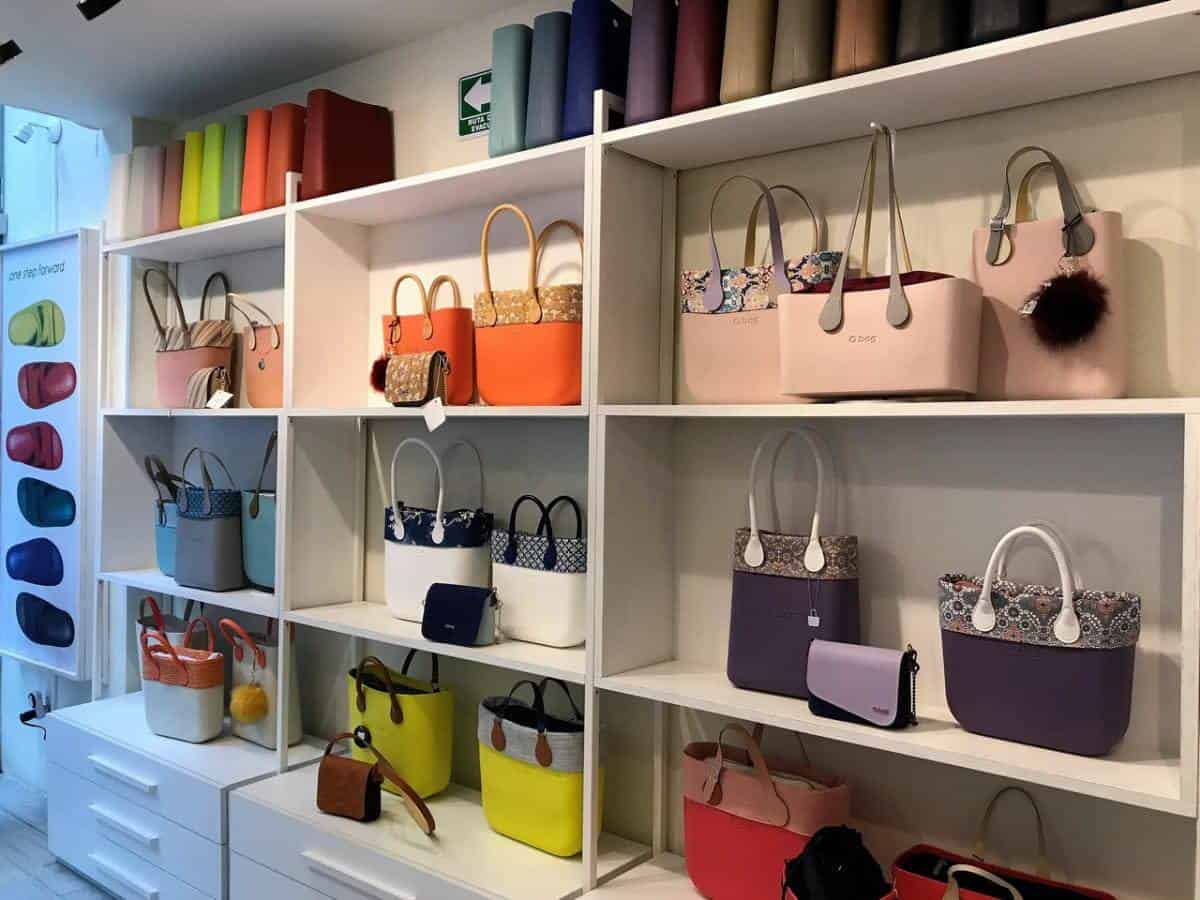 La Calavera Catrina
No Playa Del Carmen shopping would be complete without a La Calavera Catrina or Elegant Skeleton Lady. These figures depict a female skeleton dressed only in a hat befitting the European upper class of the early 20th century. Similarly, during this time many wealthy Mexican women were aspiring to adopt European aristocratic traditions. Also associated with the day of the dead in Mexico is La Calavera Catrina because no matter what wealth people have, all are equal in the end with death.
Fresh Drink
I did get thirsty along the way, so I stopped at a sort of juice shop and had an amazing drink with a simple name, Fresh.  Fresh has become our new summer drink, which I have made several times. Ultimately, drink it virgin or make it with vodka or tequila for a refreshing summer cocktail.  Here is the recipe:
·

      

1 ½ cups watermelon (deseeded)

·

      

10 strawberries

·

      

½ large lime (juice)

·

      

¼ cup water

·

      

¼ cup orange juice

·

      

Pinch of powdered Stevia, I like Kal Stevia

·

      

Ice (enough to make it a thin slushie)
Blend it all together and serve
Playa Del Carmen Shopping
If you are visiting Playa del Carmen, you can't miss the Playa Del Carmen shopping on 5th Ave. Highlighting all of the offerings on 5th Avenue is impossible. Therefore, it's something you just have to see for yourself.
carm
You might also be interested in this unique experience in Playa del Carmen.