Convent Museum
The Convent Museum (Museo del Monasterio de las Conceptas) has a very non-descriptive entrance. Once you go through the doors, the size of the monastery is incredible, taking up almost an entire city block. The museum, founded in 1599, will enlighten you to the life and customs of the nuns in a monastery. They have life-size dioramas that show the daily life of the sisters. Almost, all of the rooms are set up as to their use back in the day. Hence, the collection of religious artifacts and art is fascinating.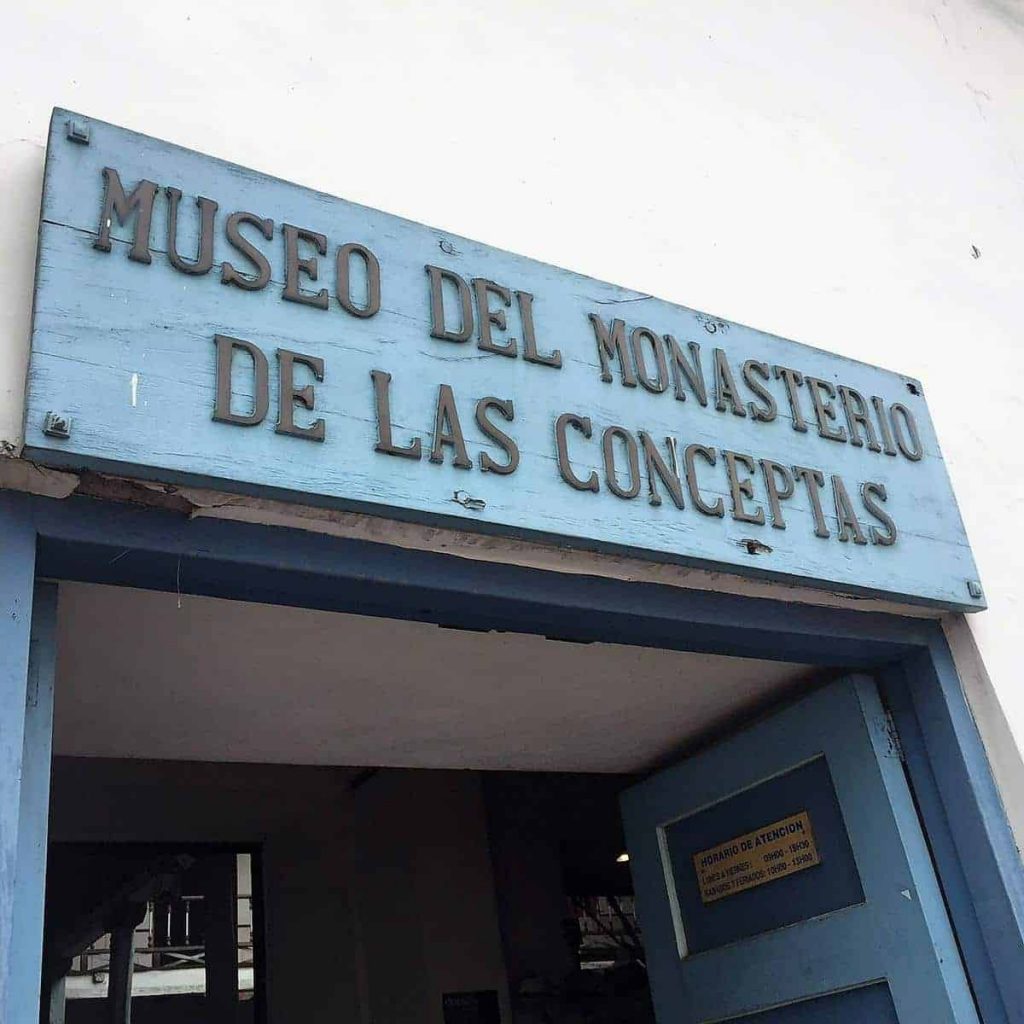 Antique Toys
Many of the girls entered the convent at a very young age. Therefore, the girls as young as twelve brought their favorite toys with them. The signage that explains each room and artifacts is also in English, so it makes it easy to learn about the lives of the nuns.

Cloistered Nuns
Not all parts of the convent are accessible. The convent is part of living history here in Cuenca as it is still in use as a convent. Today there are still cloistered nuns living in secluded places in the convent. Whereas the nuns only emerge to clean the museum after it has closed for the day. The sisters do make an ancient herbal drink called "agua de pitimas." They sell this drink from a street side rotating wood window where long lines will form.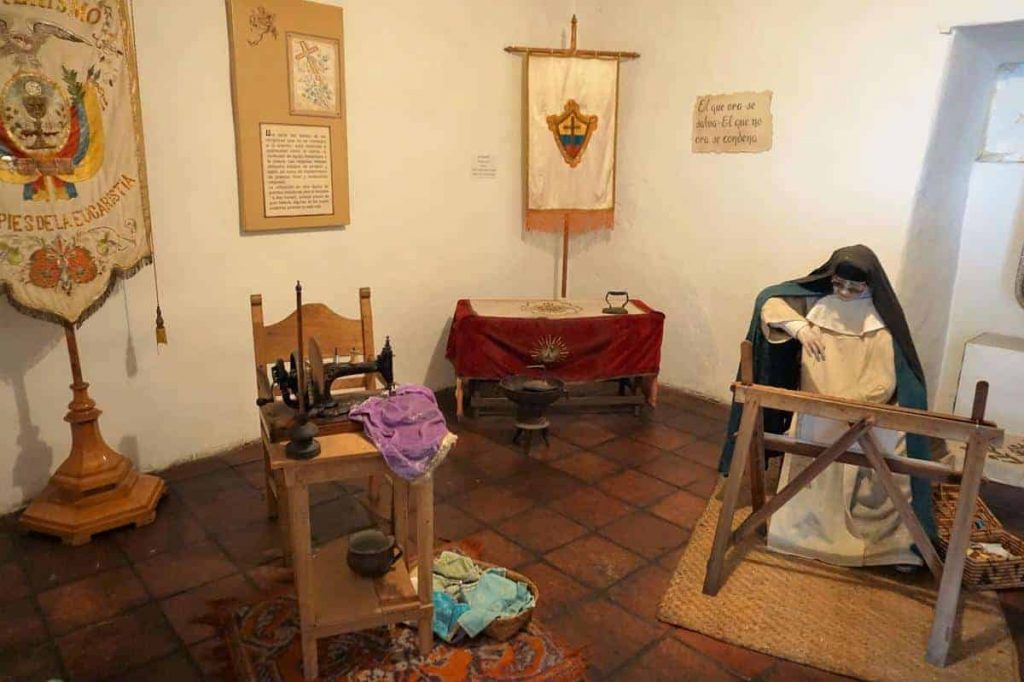 Informational signs in Spanish, English, and French direct you through dozens of rooms surrounding an open courtyard of the large convent building. Upstairs there is quite a display of religious art created by indigenous artisans who were trained by the Spanish in the 16th century.
The entrance fee was $2.50, and the museum entrance is on Hermano Miguel between Juan Jaramillo and Presidente Cordova. A little-known gem in the downtown area of Cuenca.
Another great place to visit the New Cathedral.