A Church Built in a Mountain
The Santuario de la Virgen del Rocio Church in the city of Biblian is a beautiful church. Furthermore, it's built into the side of a mountain.
We visited this church on our way to Ingapirca. Our driver said he wanted to show us something really cool and he took us to the Santuario Church as a side trip.
Located on one of the highest points in the city of Biblian. You can see this amazing church on the mountainside from far away. The church is at the end of a long and winding uphill road. Additionally, at certain times a year, the locals make a celebratory parade up the hill. Lucky for us, we were able to drive up to the base of the church. From there, we still had quite a hike up many stairs for our visit.
The church is unique in that it's built into the side of the mountain and supported by 49 granite columns. Some of the walls inside the church and mausoleum are the mountain itself. The Gothic Revival architecture which began construction in 1893 is fascinating. Built by townspeople after a prolonged drought this church is the epitome of the value Ecuadorians place in their faith.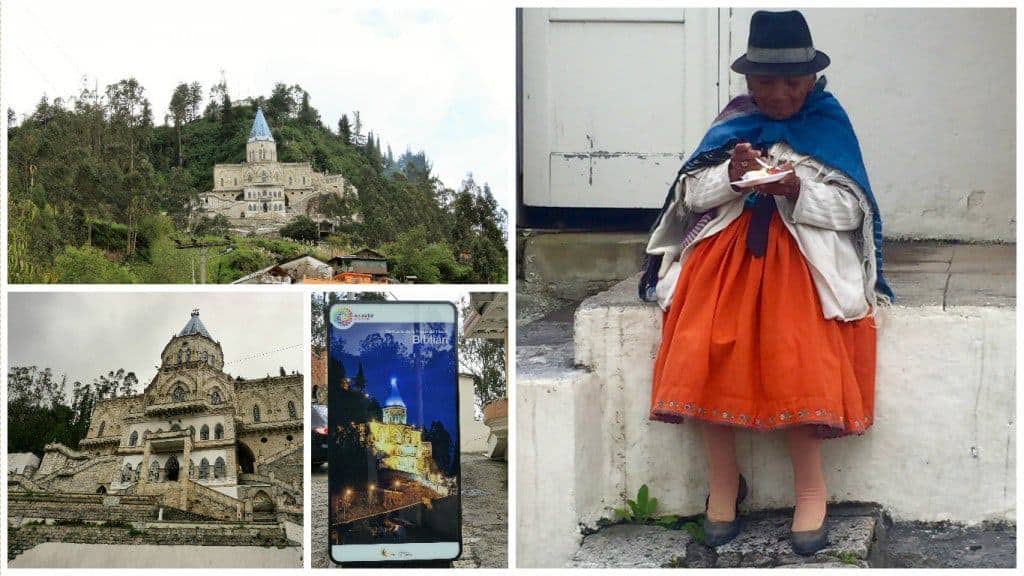 The Crypt at Santuario
Besides the church itself, you can go inside the crypt and walk up to the top of the church for an excellent view of the city. If you feel real adventurous, you can walk to the very top of Mount Zhalao. As you walk up the mountain you will find the 14 stations of the cross along the way.
This is a very easy and free side trip on your way to Ingapirca so take the detour, you won't regret it. So, if you are visiting Ingapirca you must visit this beautiful place!