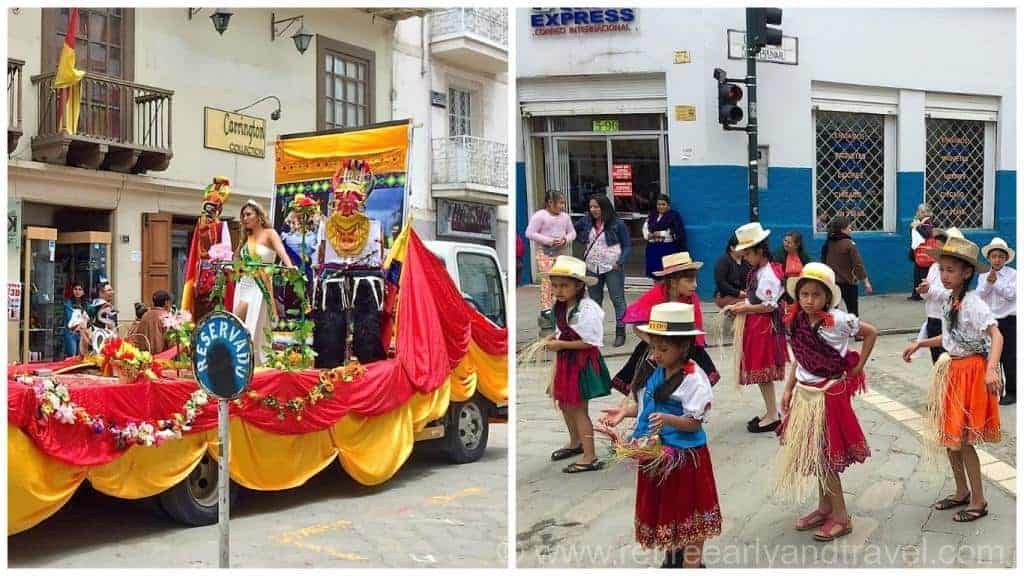 Doce de Abril
Doce de Abril (or the 12th of April) is the holiday in Cuenca that celebrates the birth of the city. The Spanish settlement of Cuenca was founded on April 12, 1557. This year marks the 459th anniversary. The celebration occurs for a week that ends on the 12th. Lots of parades, fireworks, entertainment shows, tents of merchandise and food. All of this happens in multiple locations in the city. The city puts out a schedule that shows the different plazas and parks that will host an event that day. It's a great time to just explore and see what it's all about and what the locals have to offer. It's lots of fun.
Below is part of a very long parade. Everyone gets involved, adults and kids alike.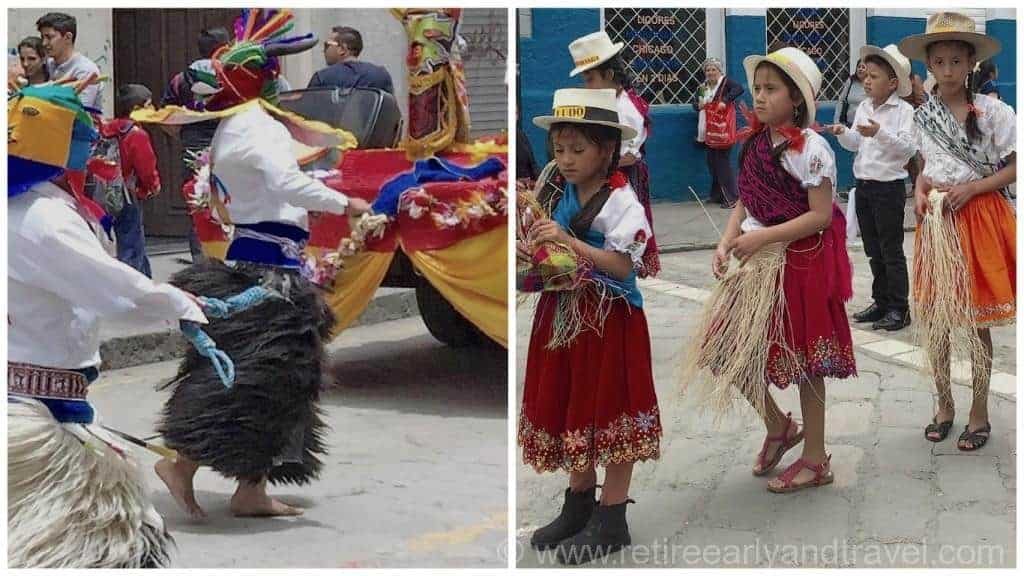 There are many vendors selling things. They set up on the along the river streets on both sides. I rarely see imported things for sale. Locals make most if not all. People also come from nearby cities into Cuenca to sell their wares.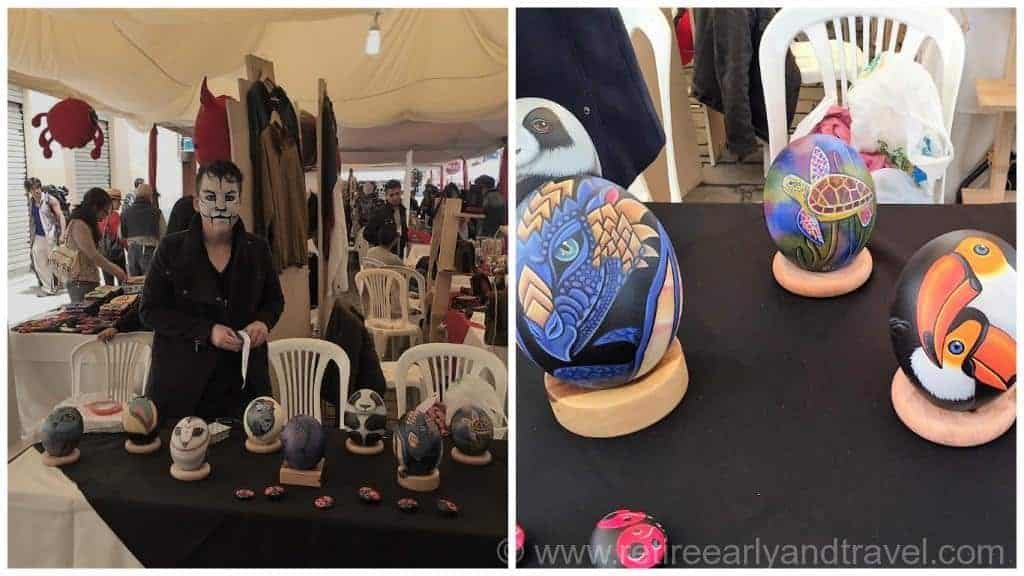 The Panama hat is a big thing in Cuenca since many of the original Panama hats were made here (and still are).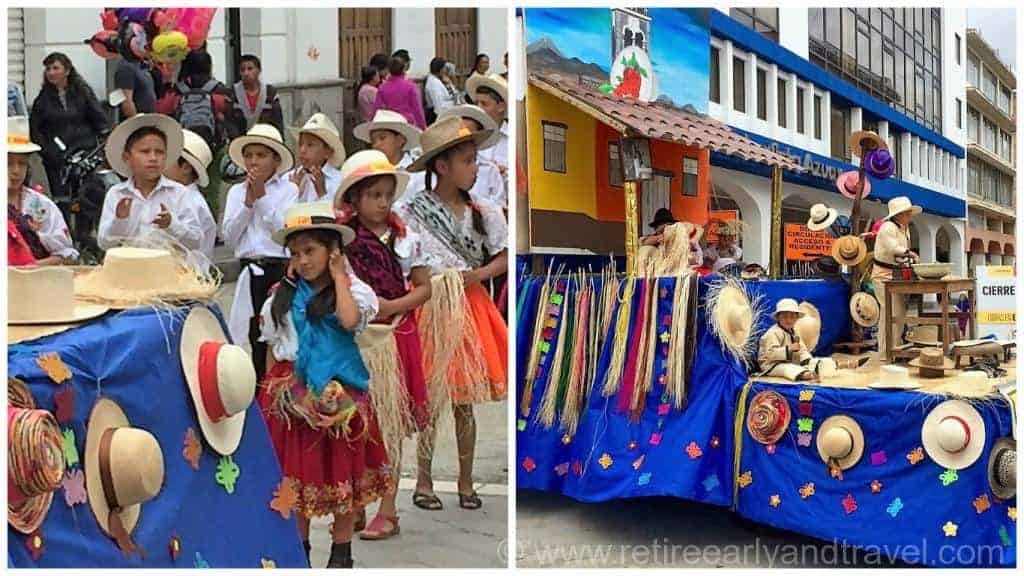 There are lots of great things to eat and drink during this celebration.  In addition, you'll find artists selling their work. All kinds of paintings to sculptures and ceramics. If you want to buy these types of things, waiting for a celebration like Doce de Abril is where you'll get your best deals.
Fireworks
Unfortunately, we came to TodosSantos church a little late and only caught the end of the fireworks. But you can still see the framework of the fireworks platform. These fireworks aren't the kind that shoots high into the air. They spin and spray off the platform along with some loud bangs. They also have the high in the sky type but those were at another time.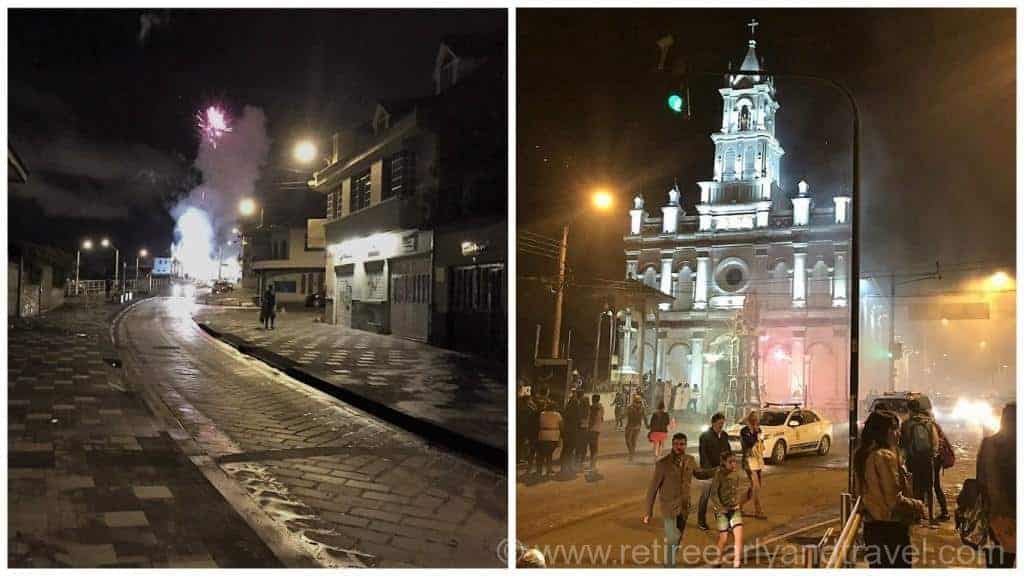 You might also enjoy reading about:  The
seven church visit
on the evening of Holy Thursday