India is like no other place we have traveled. We traveled from Delhi to Jaipur to Agar and many smaller villages in between. It has the ability to overload the senses. India has intense colors, smells, tastes, and sounds. Many people live and work very close together in India, harmoniously. The beautiful faces of India coupled with the lively colors make India a truly memorable place.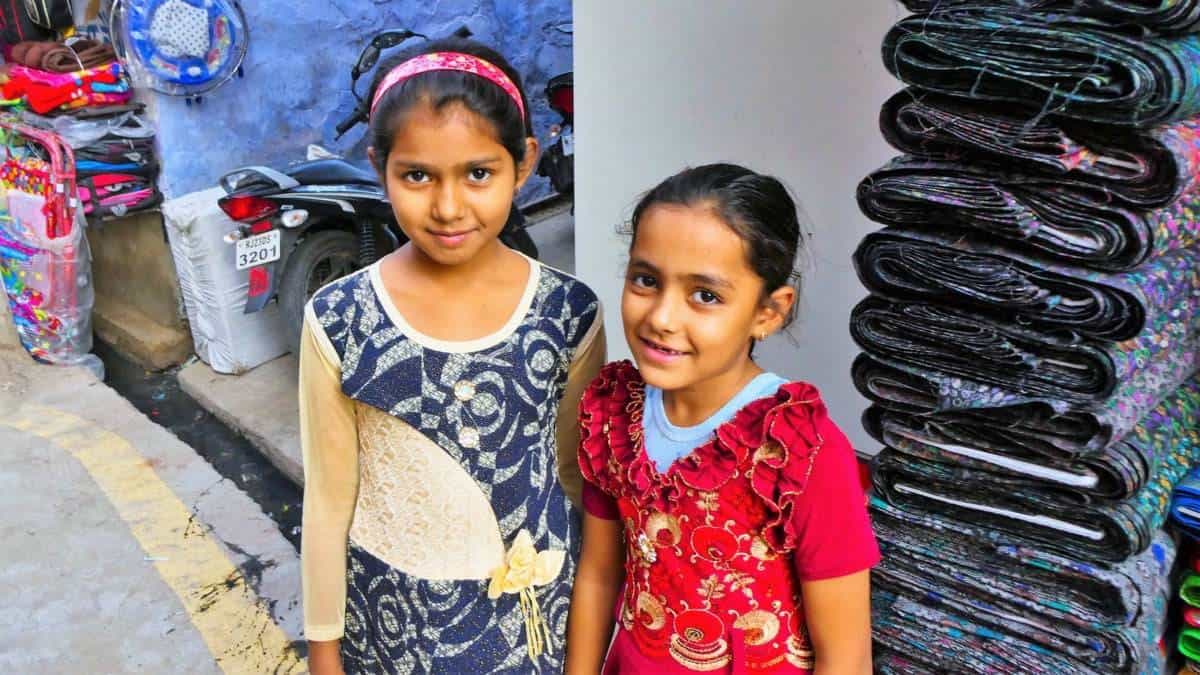 The cities of Delhi, Agra, and Jaipur are commonly known as the Golden Triangle due to their geographical locations and their cultural splendor. The cities that we visited cover the classic tour of northern India, which included the majestic Taj Mahal. Most of this visit was in the province or state of Rajasthan in the north of India. Before we began our tour of India, our minds conjured up images of Maharajas and Moguls, of majestic forts and grand palaces. We were not disappointed, India is full of history especially Rajasthan. We are here to tell you that Rajasthan is still the land of camels, precious jewels and vast desert landscapes.
The Local People
The local people in India, from the big cities to the rural areas, are some of the kindest and most welcoming people we have encountered in our travels. The local people will gladly invite you into their homes. They know life in India must be very different from the lives we lead and they want to share these differences with the people they meet. The children playing on the street are the best. The warmth of their smile will touch your heart.
There are endless traffic jams, crowded streets, constant horn honking, cows on the highways, and swerving motorbikes that invade your road space. Oh, did I mention camels pulling loads on the highways? All of these things add to the culture that is uniquely India.
Many different cultures and religions live and work side by side each day. Spirituality, intricately intertwined with everyday life in India accounts for the actions of the people. Most major religions of the world are present in India, but Hinduism was most prevalent in the areas we traveled. Observing local people engaging in their daily rituals is an intimate experience. From the hotel we stayed, we watched people stop to buy food for the pigeons. In Hindu culture, everything is seen as of great importance whether it is a bird, animal, water, tree or even air. Feeding the needy is a highly noble cause.
Hindus believe God is present in all life forms. Feeding the pigeons is one way of serving him. Giving of the last you have to someone, or something in need will bring you abundance. Some of the people we saw looked like they needed the money to eat but in an attempt to please God spent their last rupees to feed the pigeons.
Land of Bright Colors
We will always remember India as the land of bright colors. As a visitor, India's colorful culture, streets, and legends seem like something from a storybook. However, color, in essence, has been a large part of the Indian consciousness for thousands of years. Color is an expression of faith and belief. In the U.S., it is common to wear black, think little black dress. Because we all know, that black makes you look thin. Well, in India wearing black may mean anger, evil or death. While wearing white stands for everything desirable, widows wear white in India not black. India lives such a colorful life because the colors come from the powers and mythical lives of its gods. Each color has a meaning. Like green means nature and yellow means sanctity, so often you will see yellow in marriages. The wonderful colors of India are mesmerizing!
We have never done a photo post. Usually, we write a post and then we support it with photos. But in this case, the photos that we are calling the "Faces of India" are really telling the story. Moreover, a trip through our photos will lead you to an understanding of India's pulse.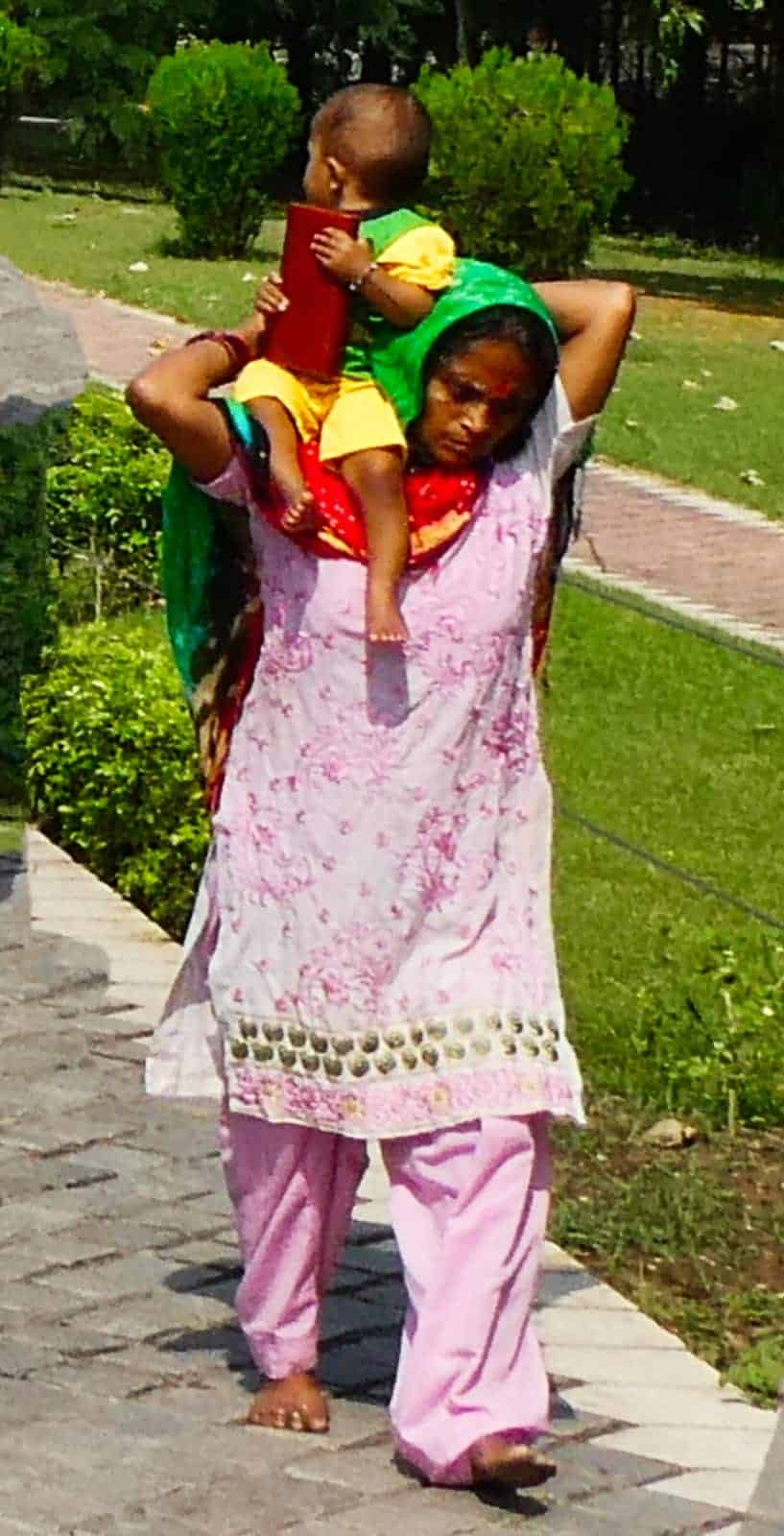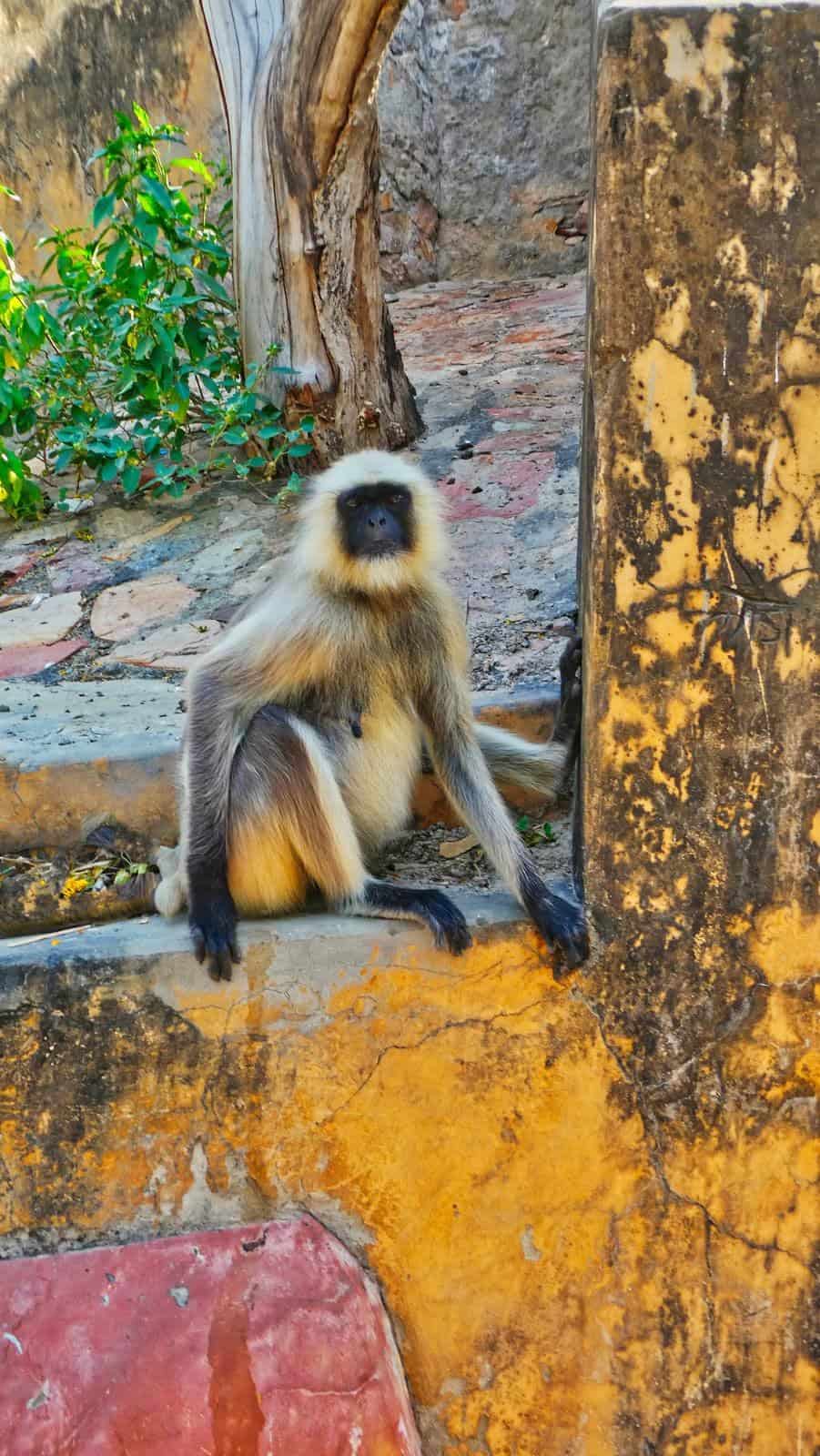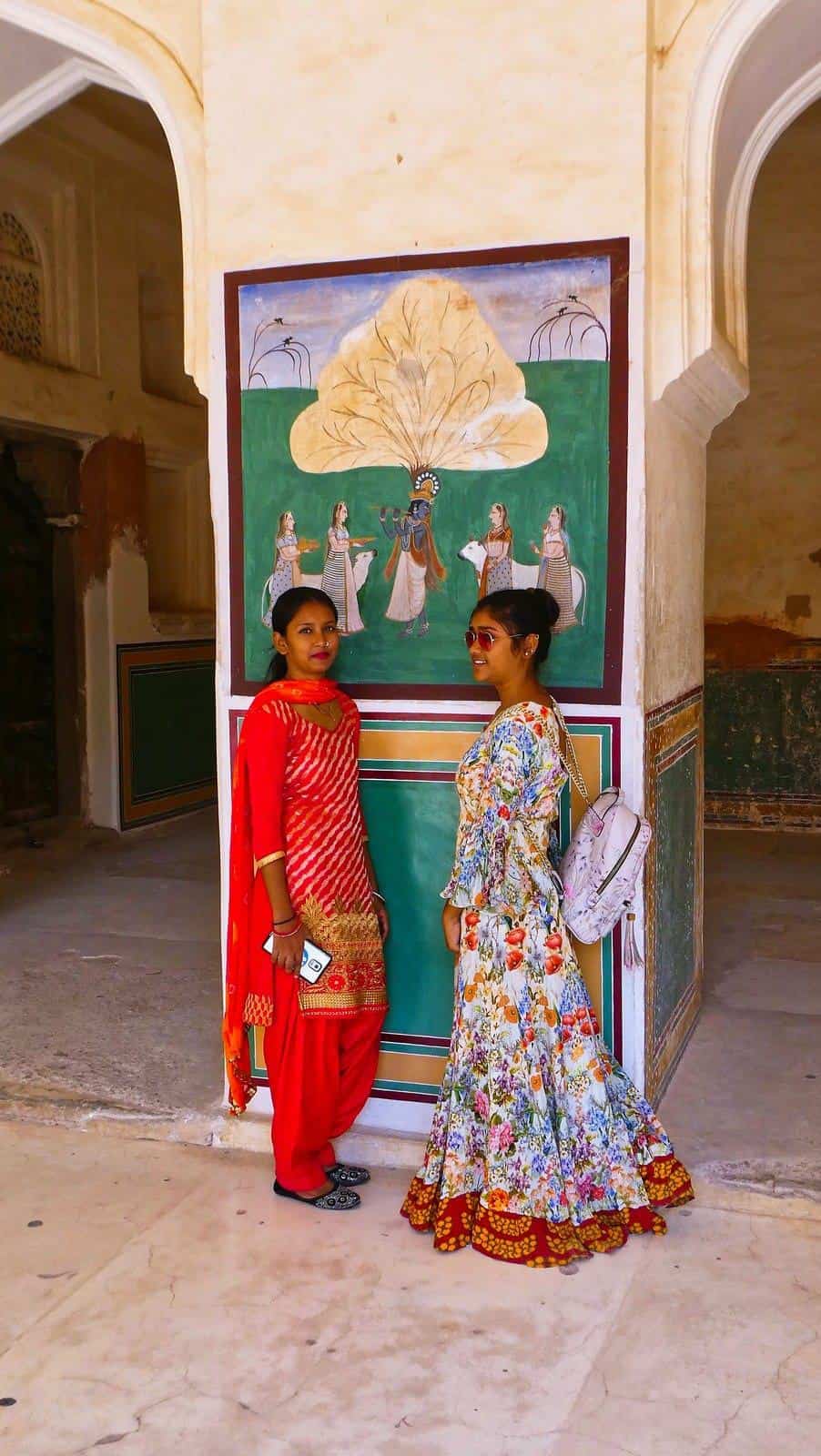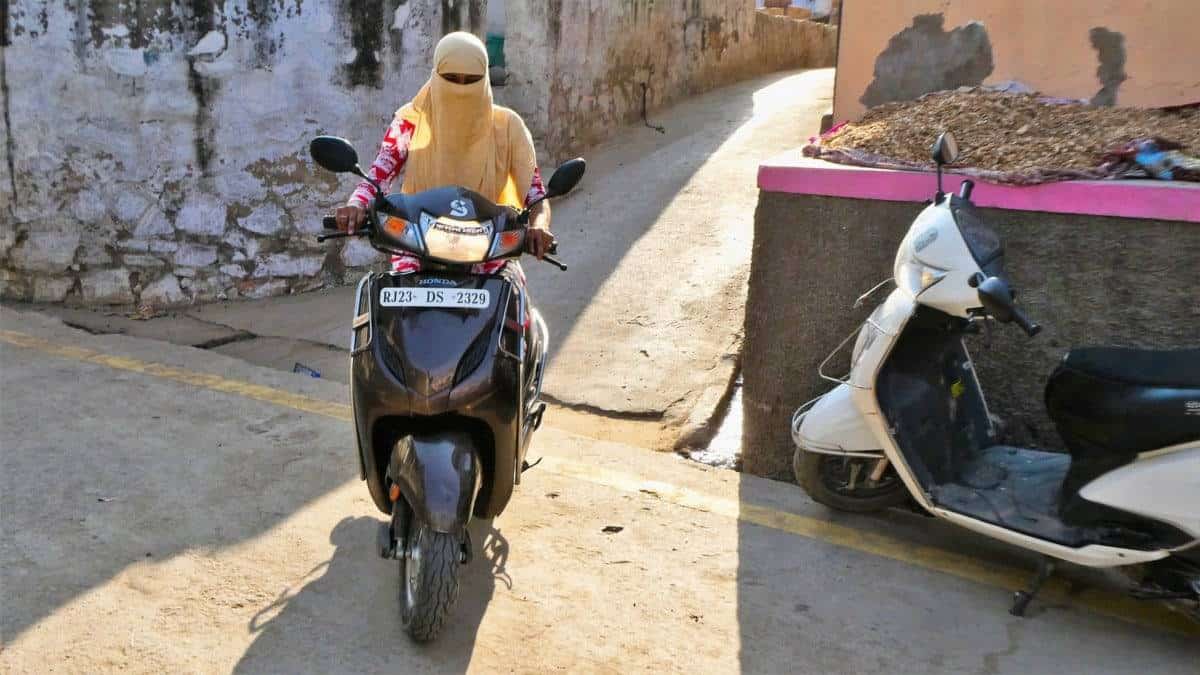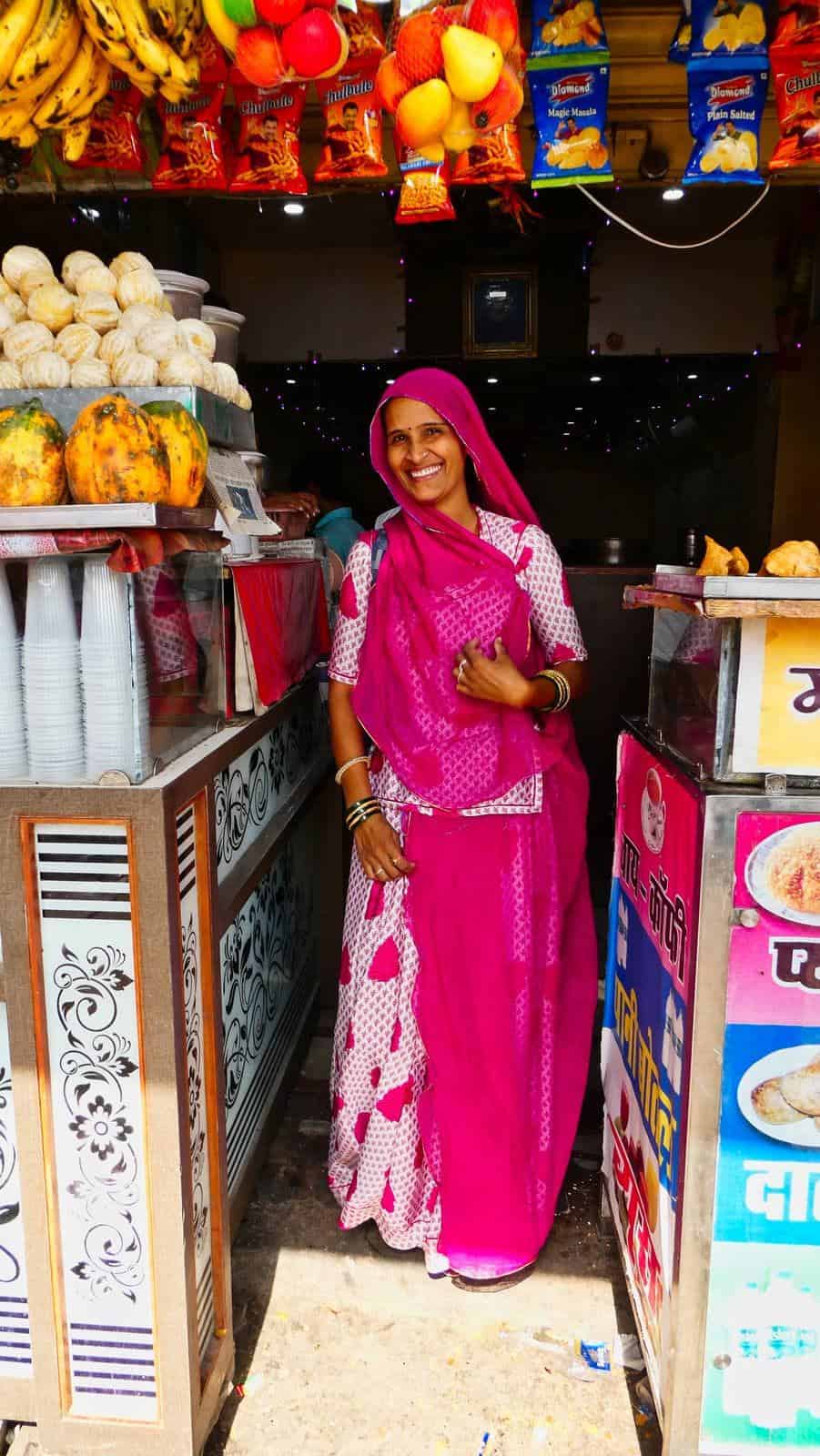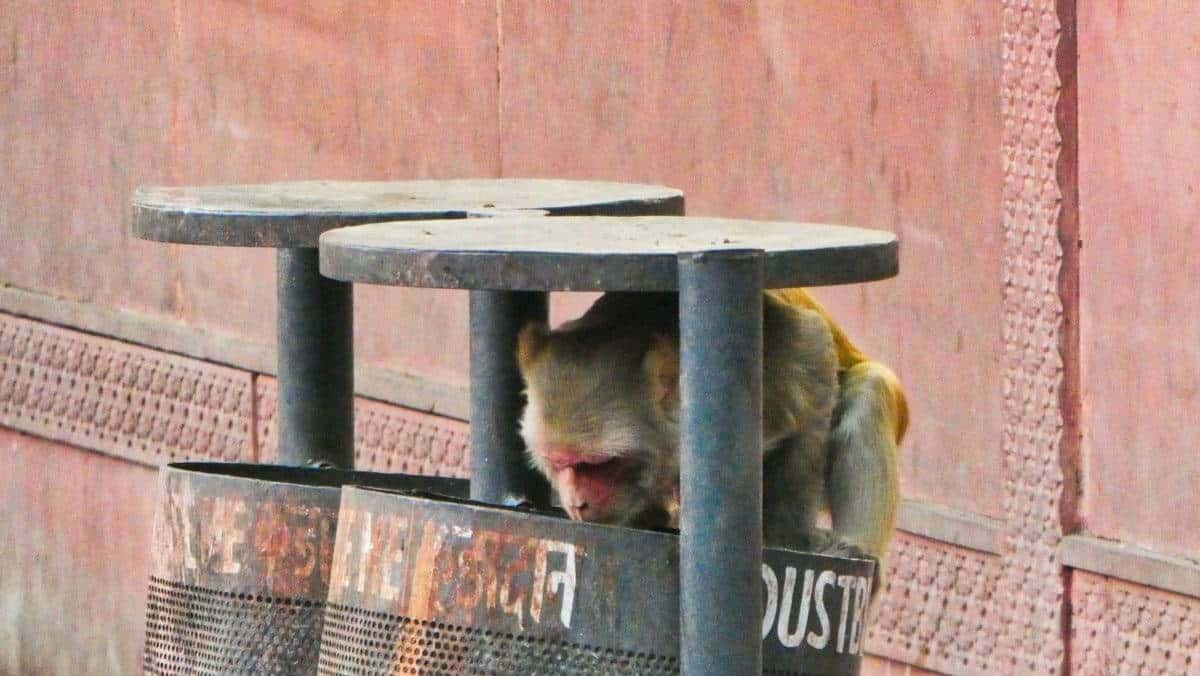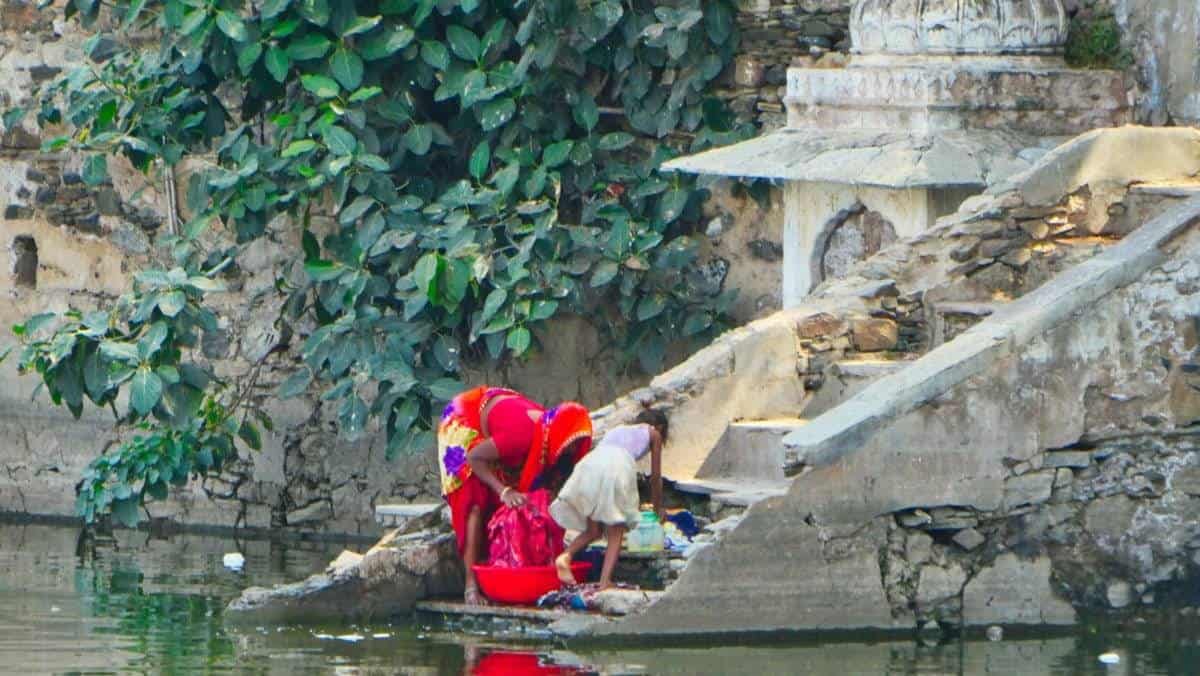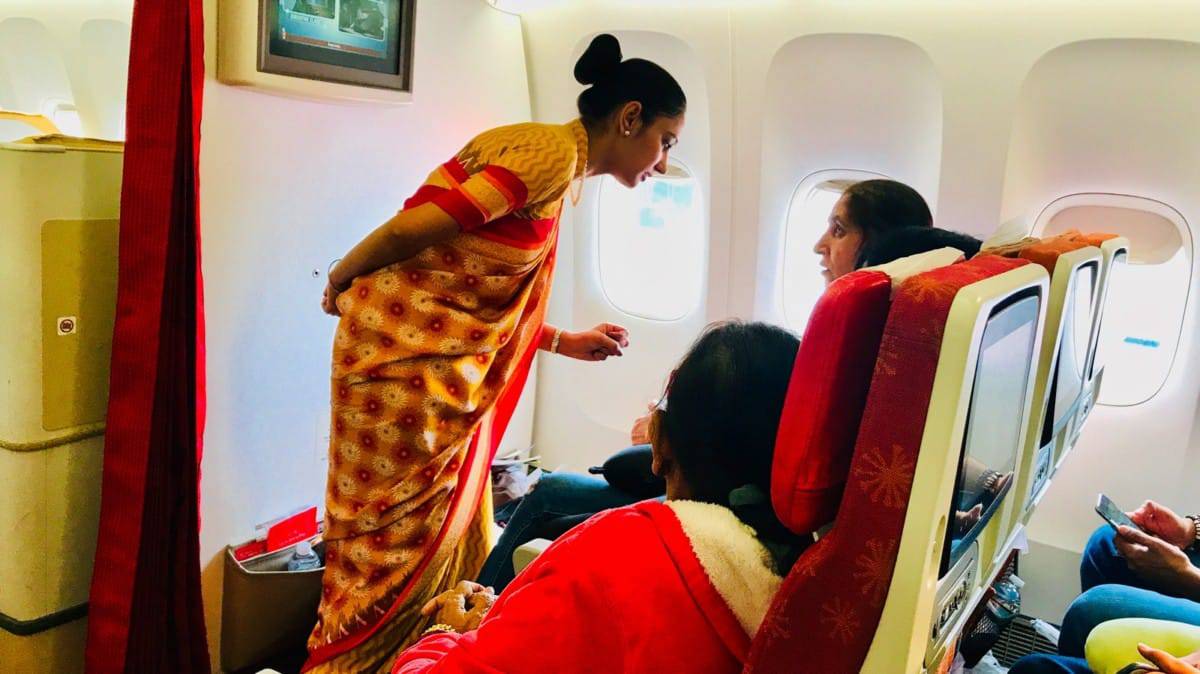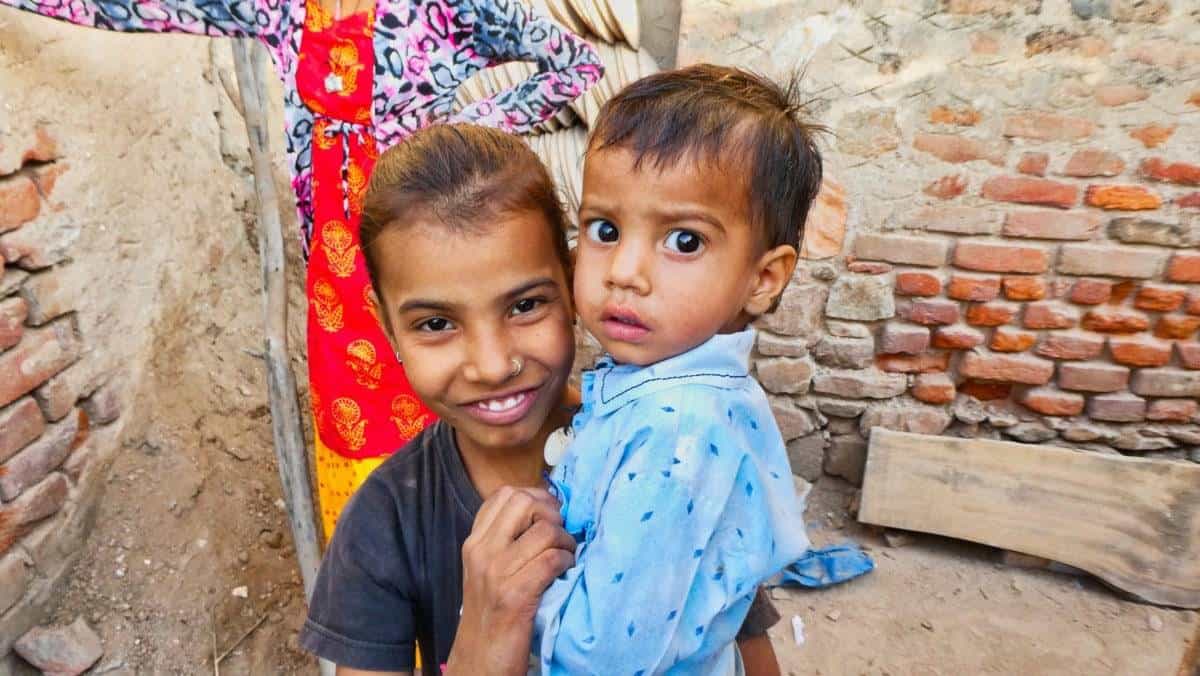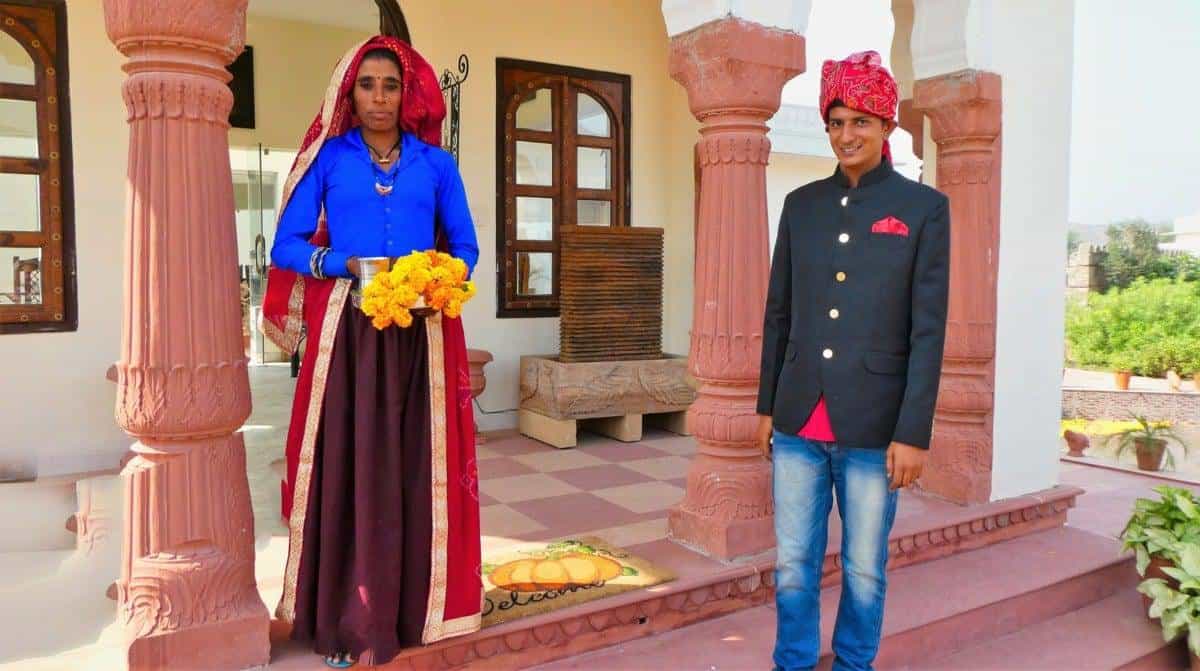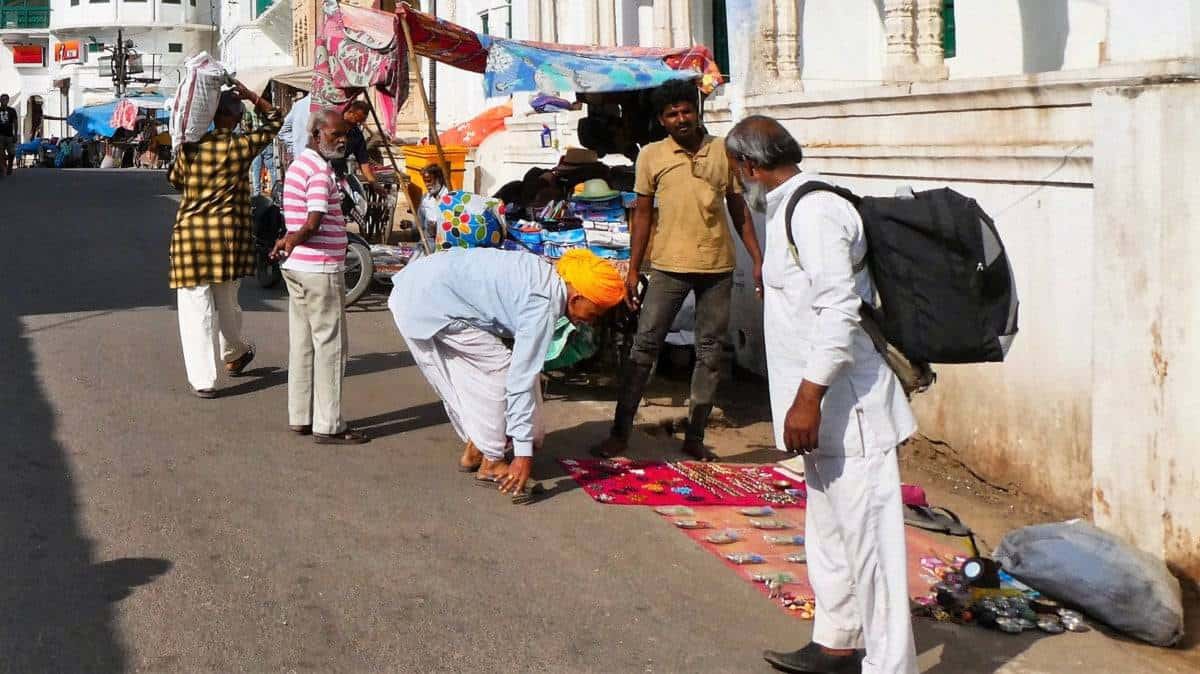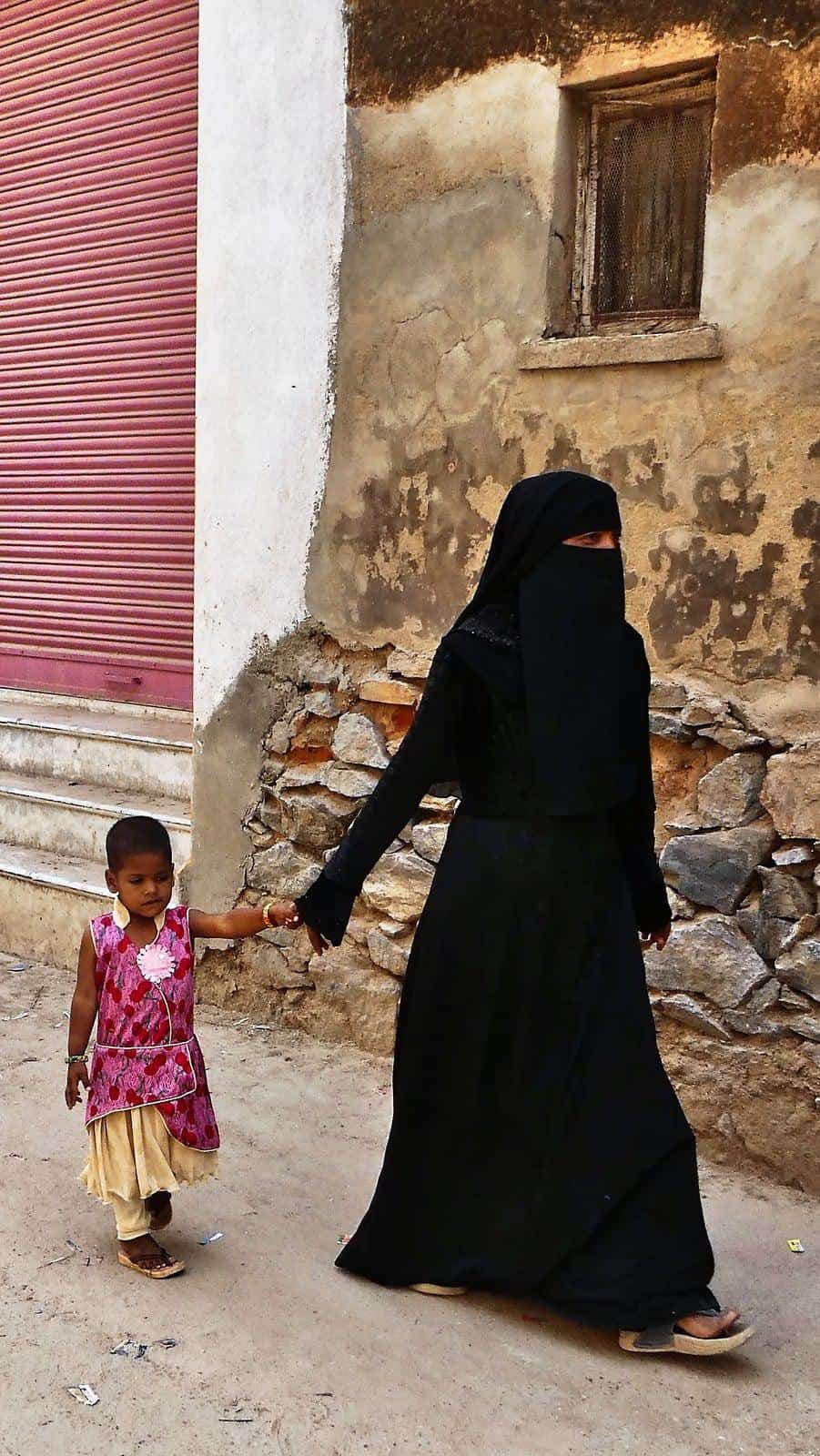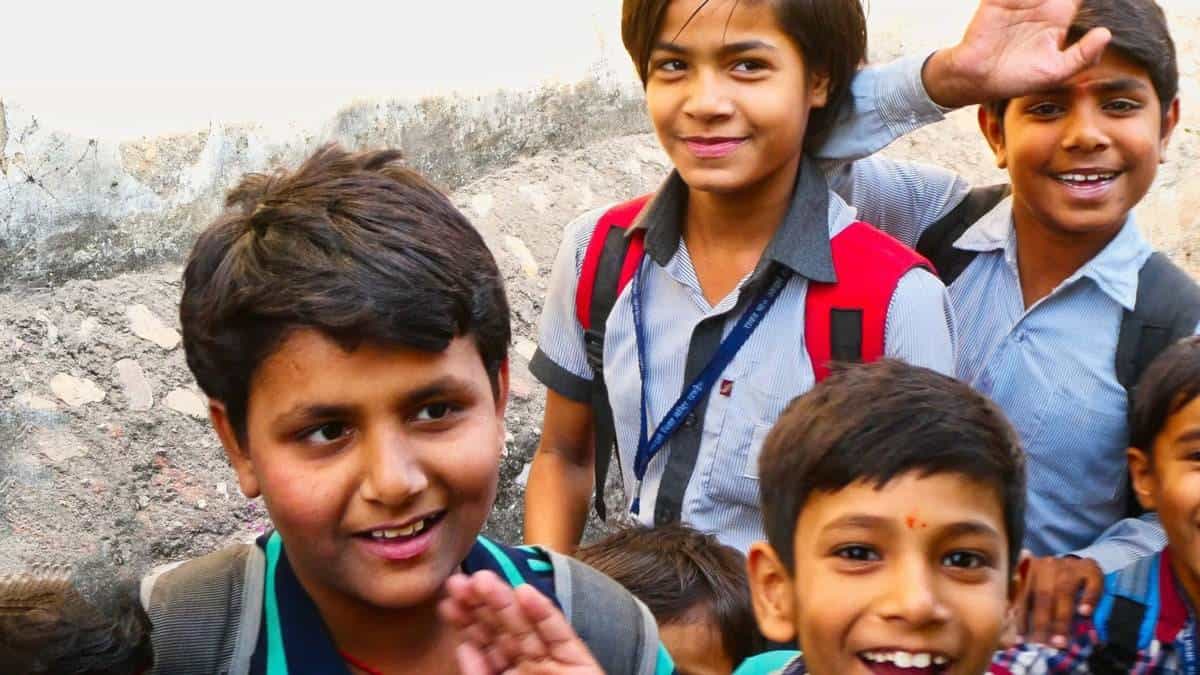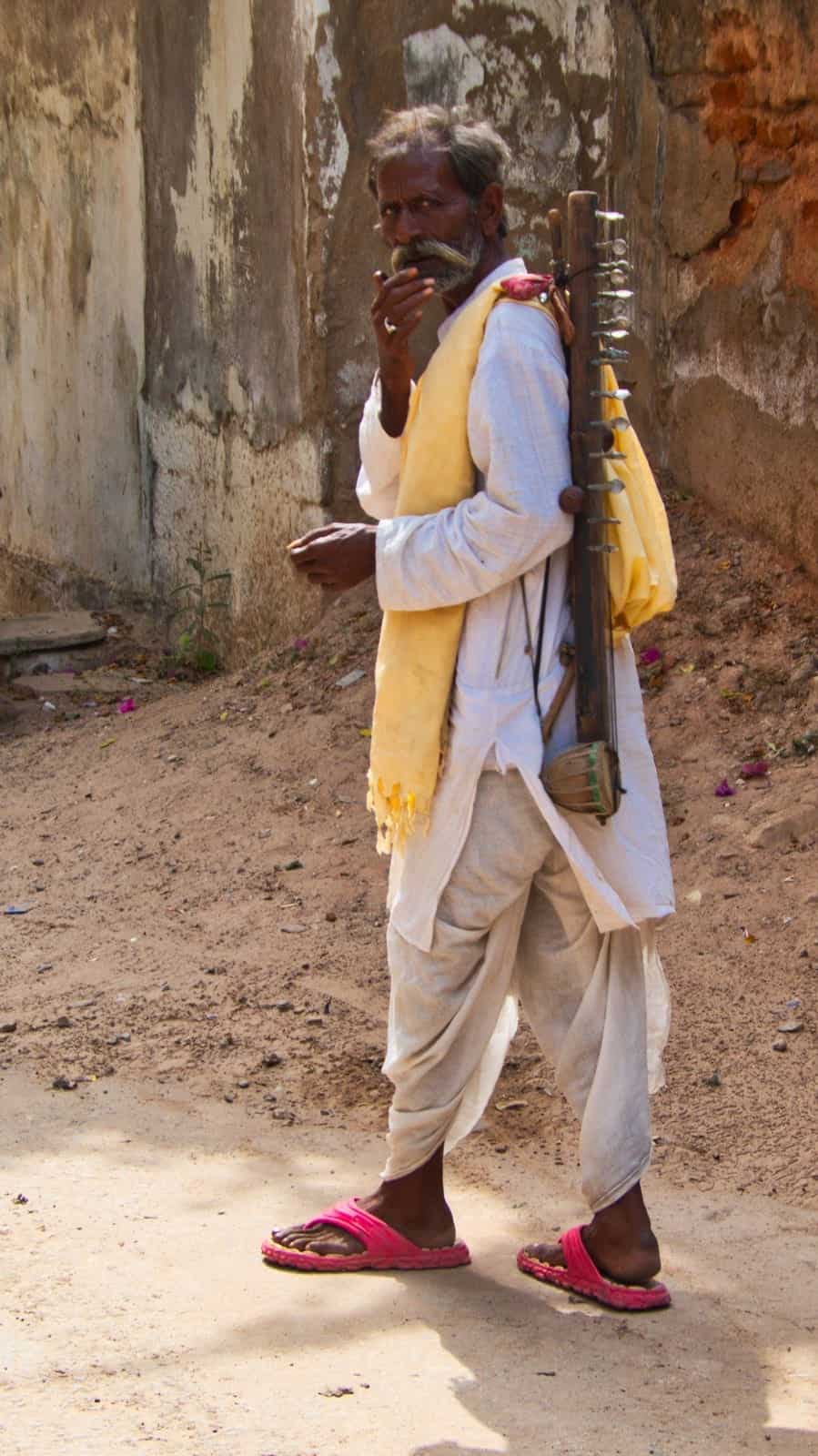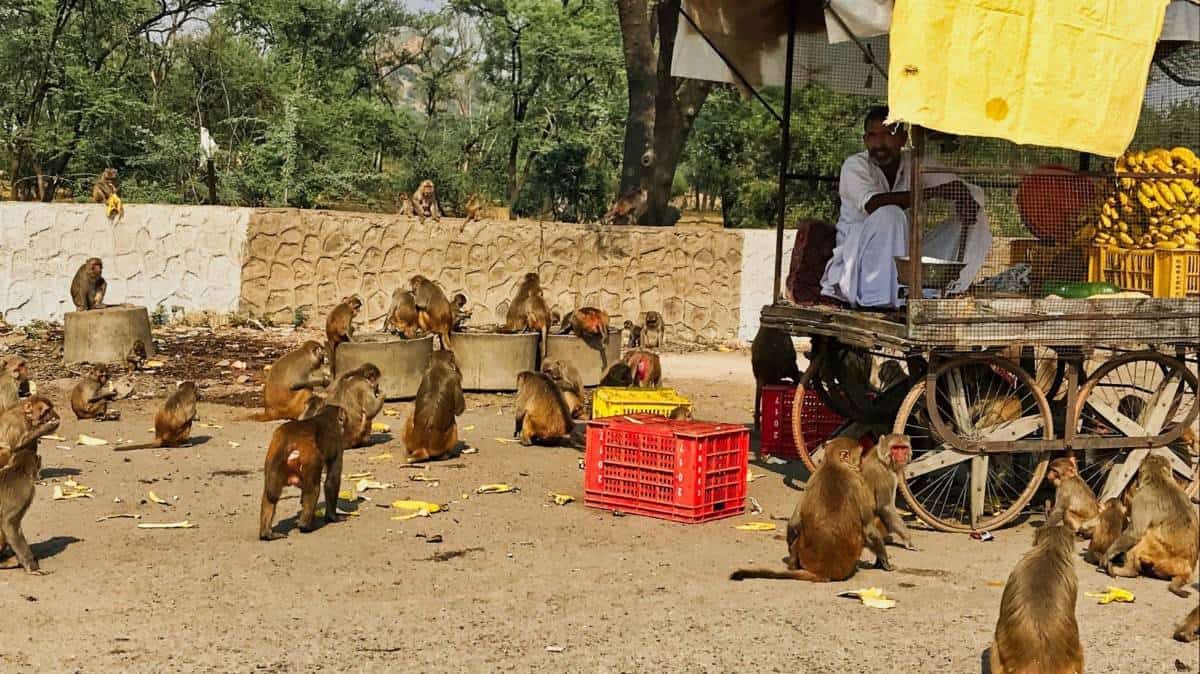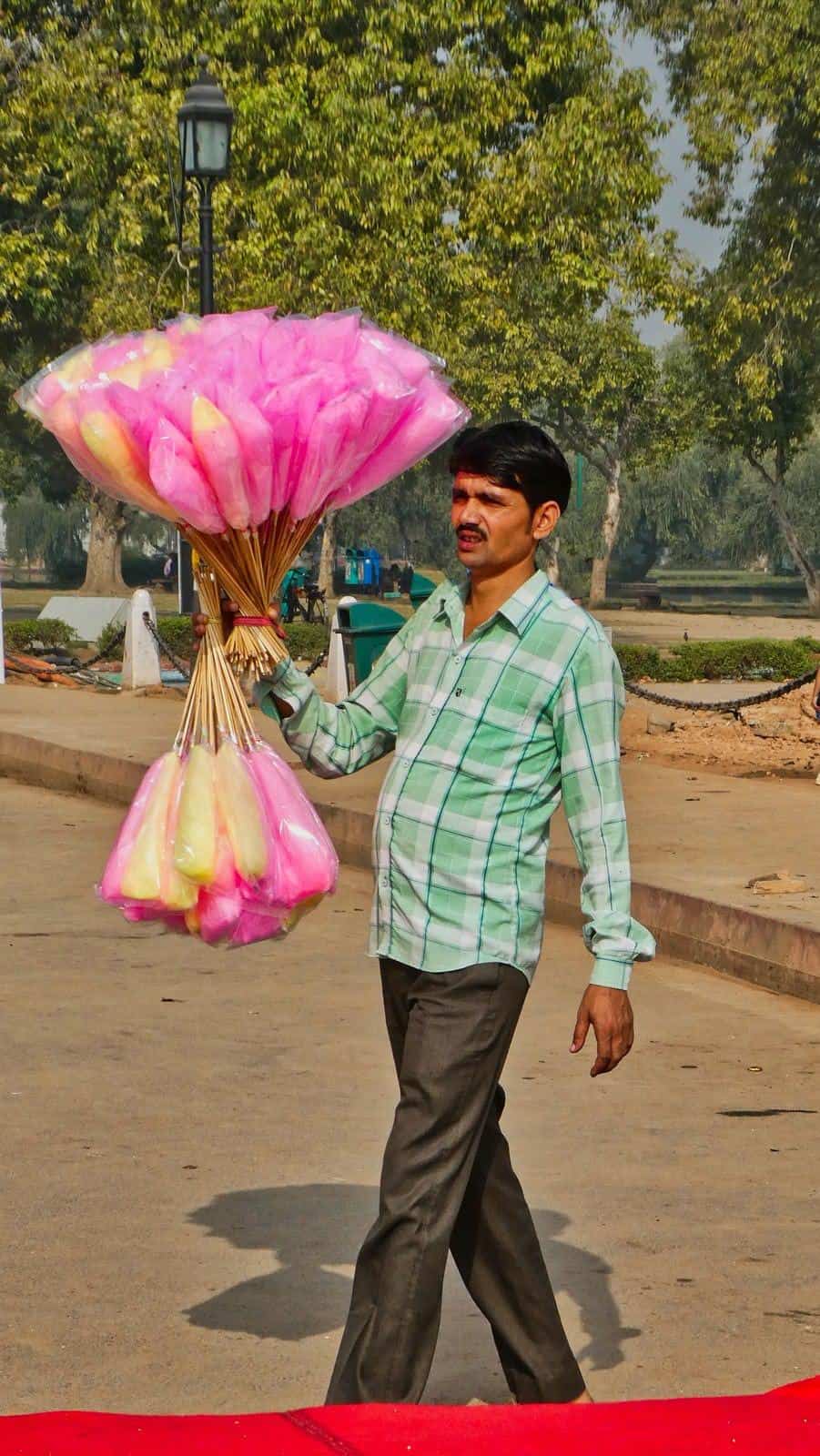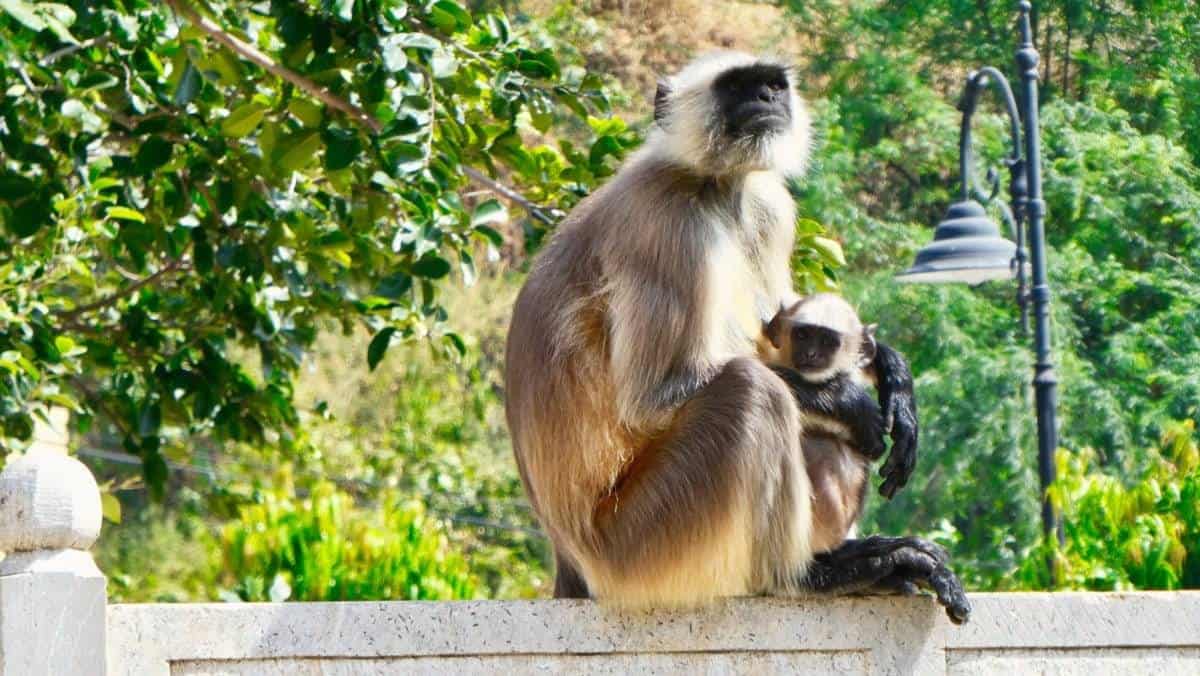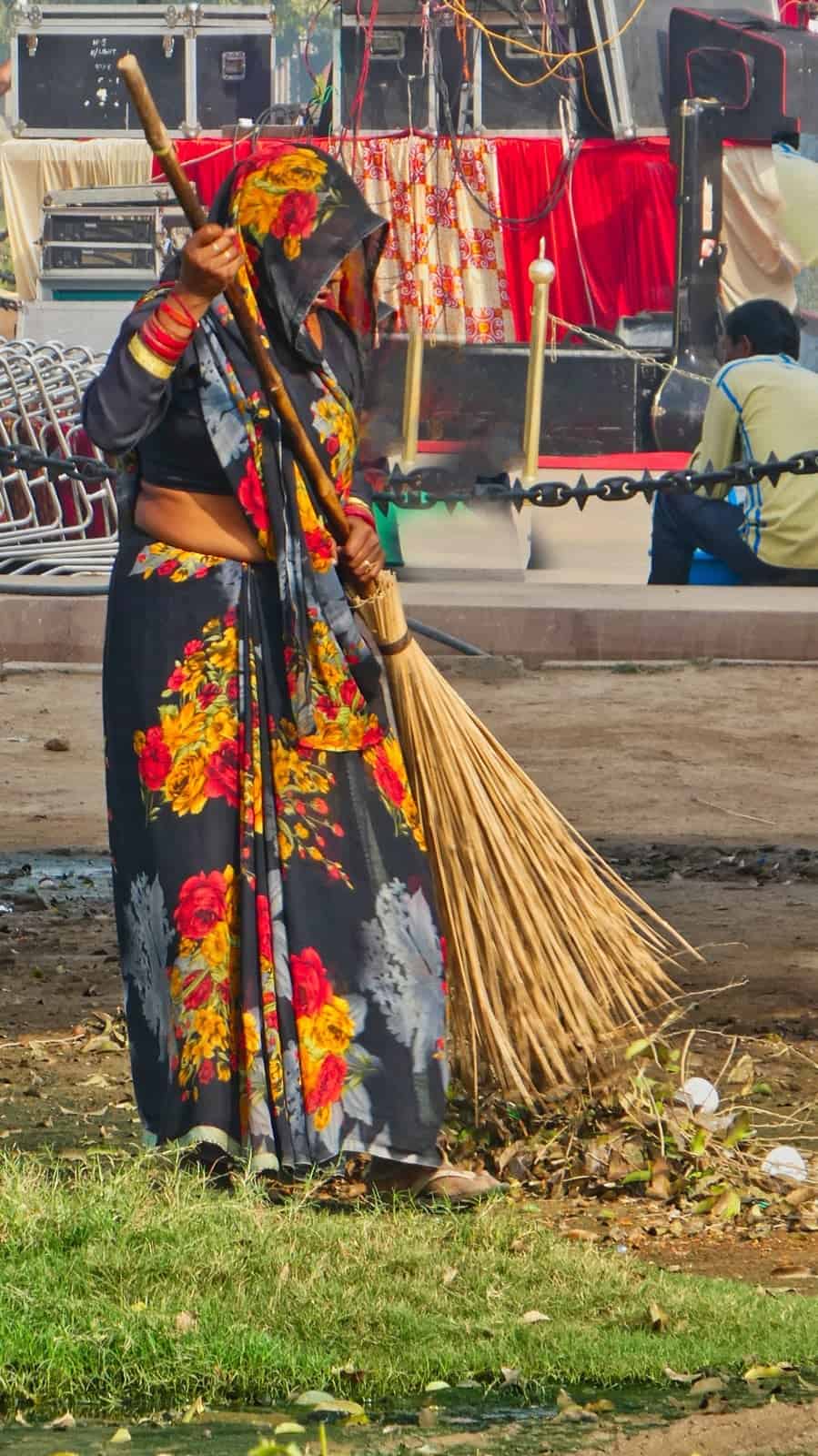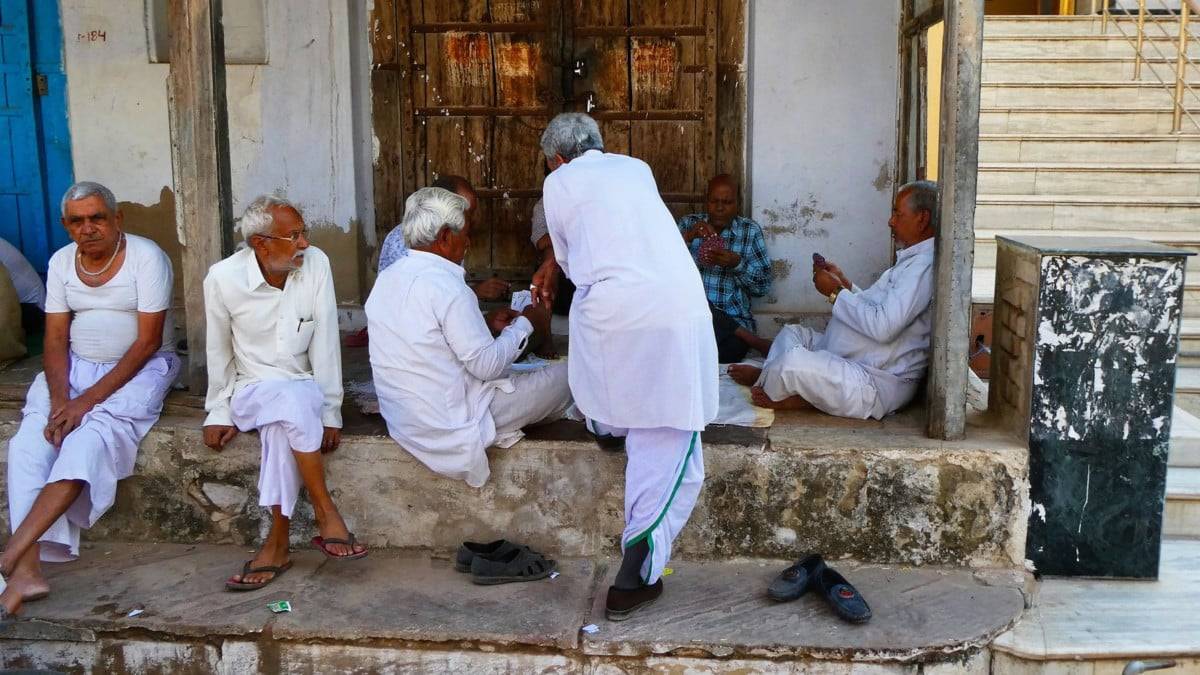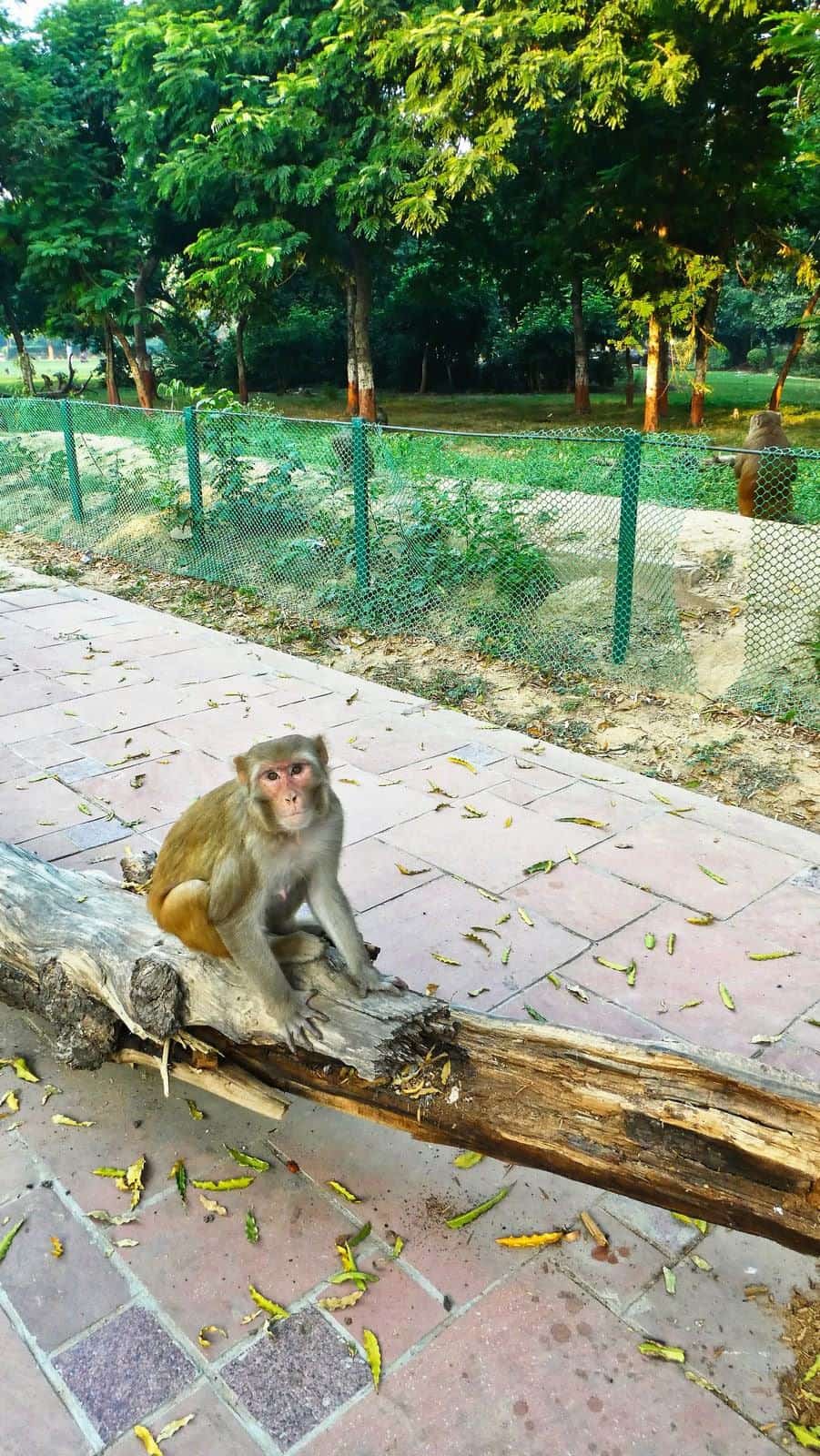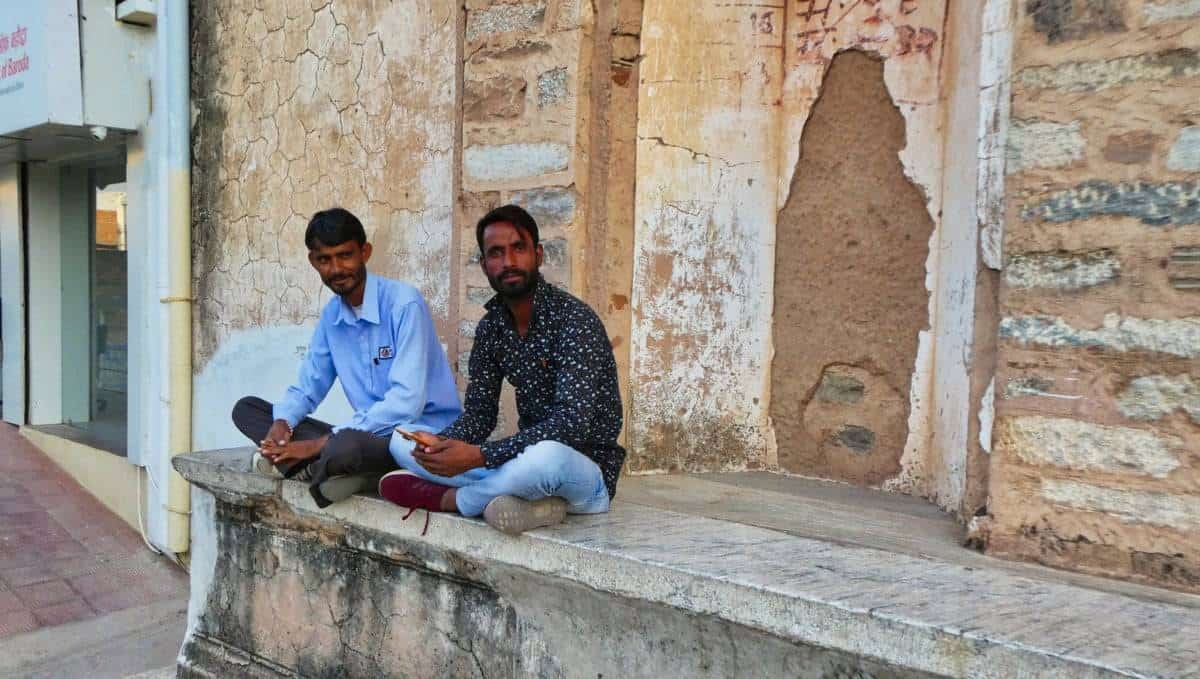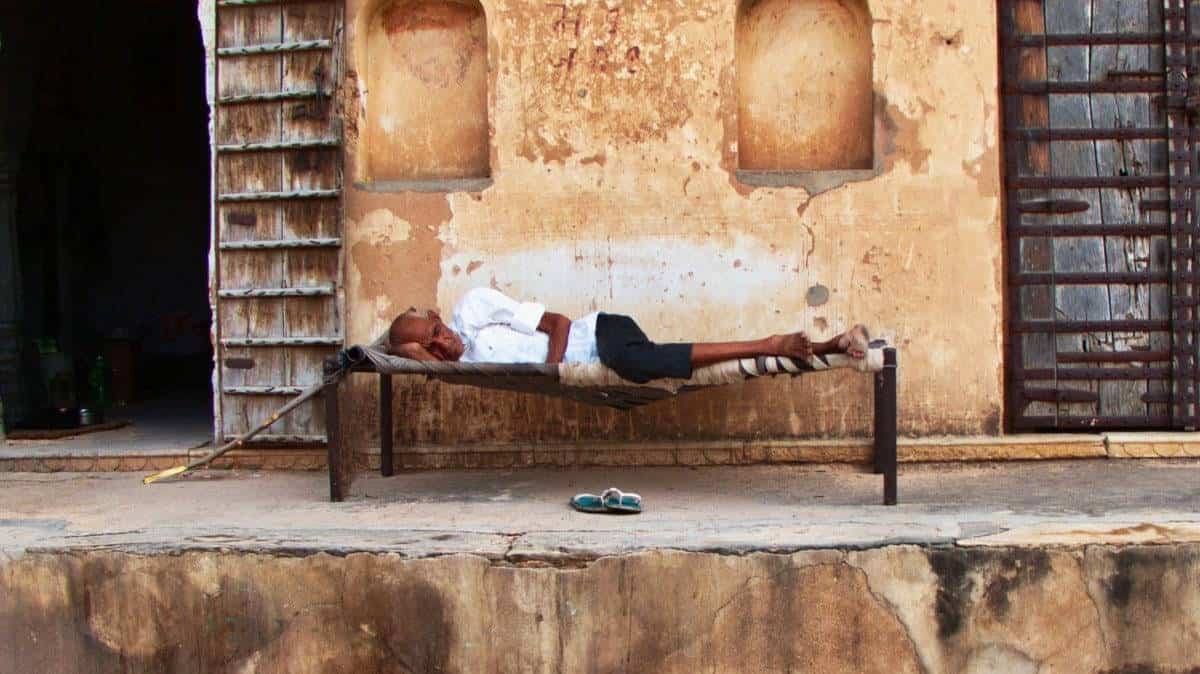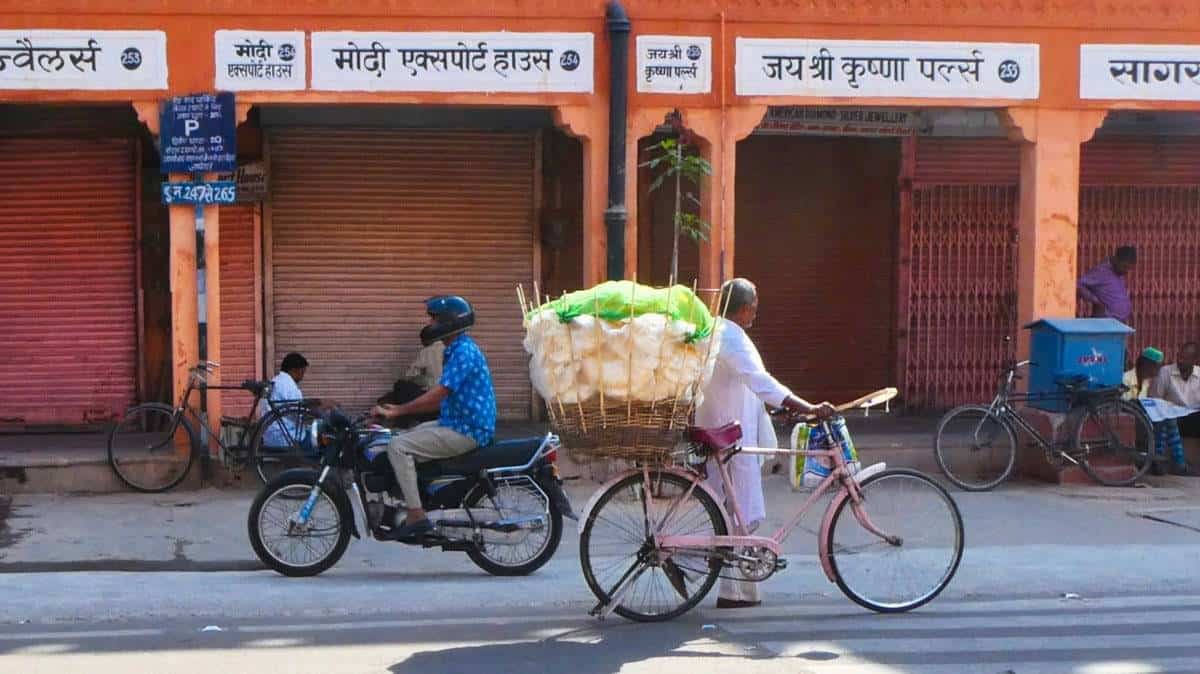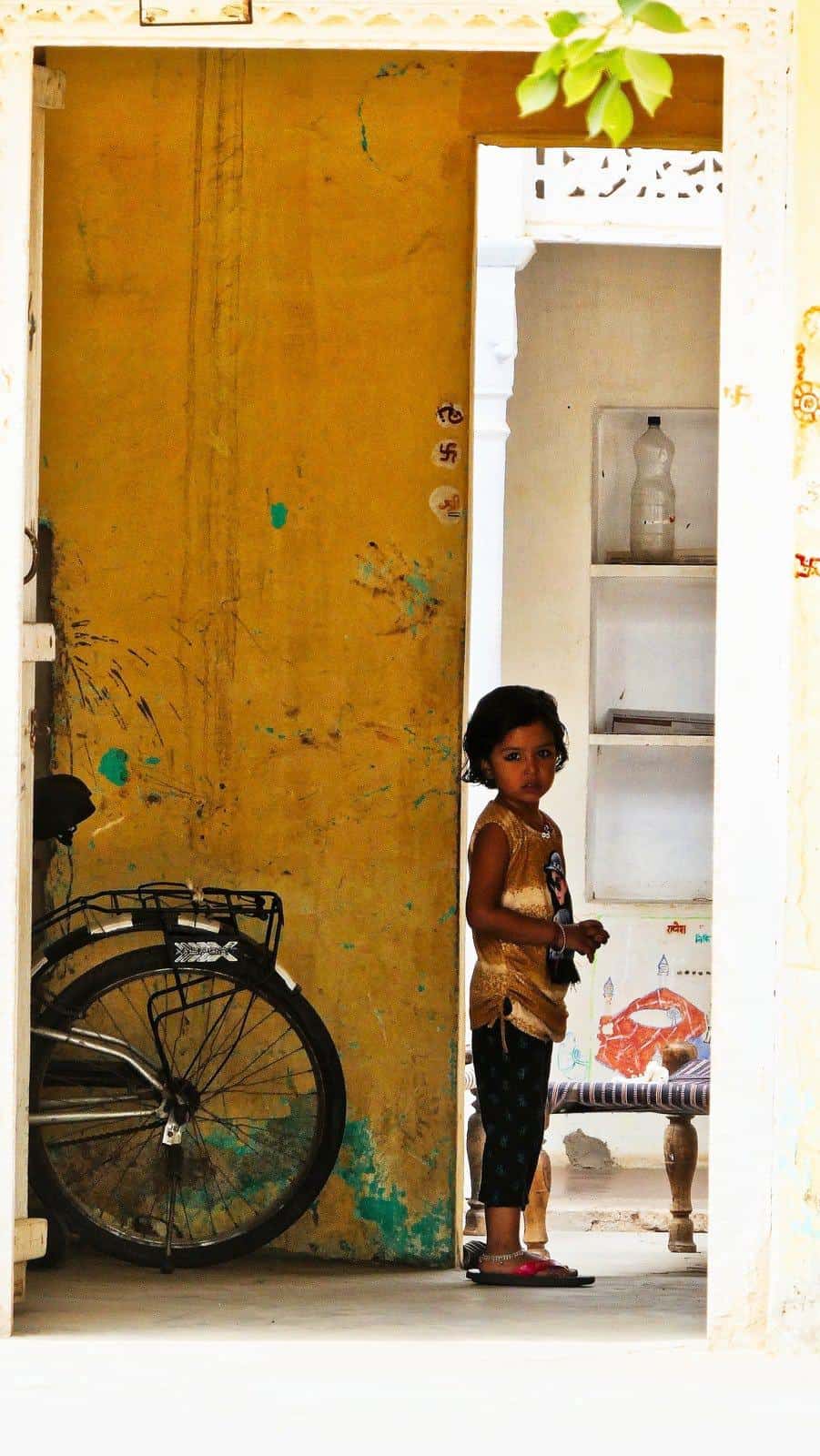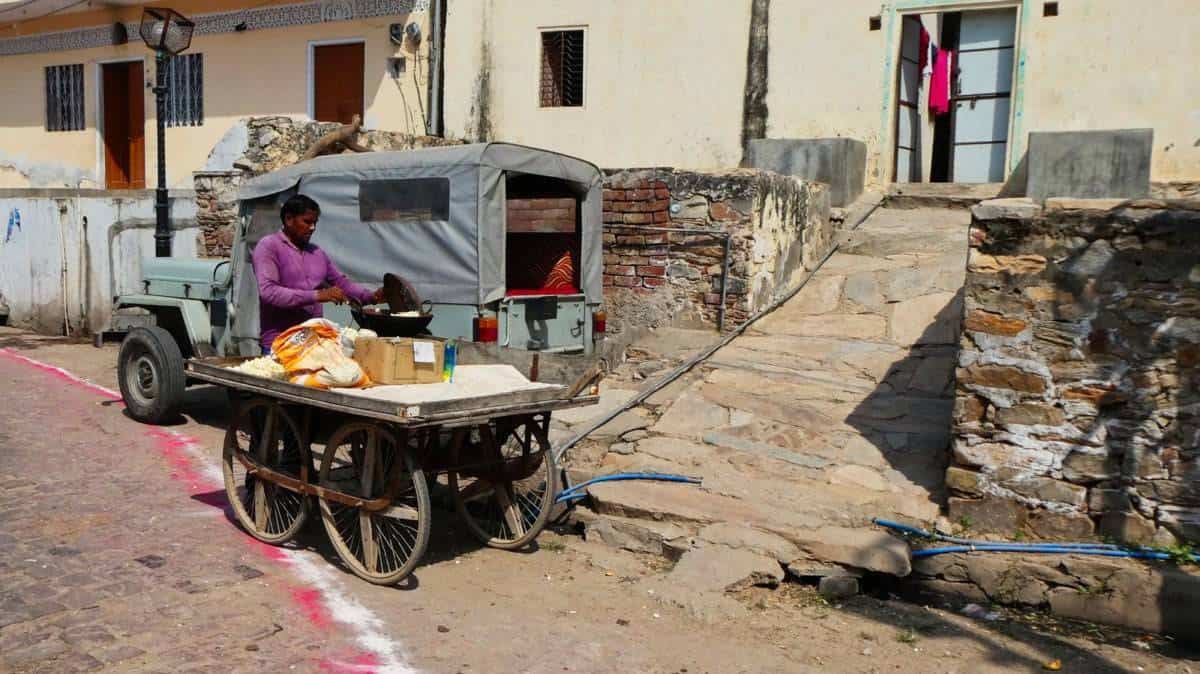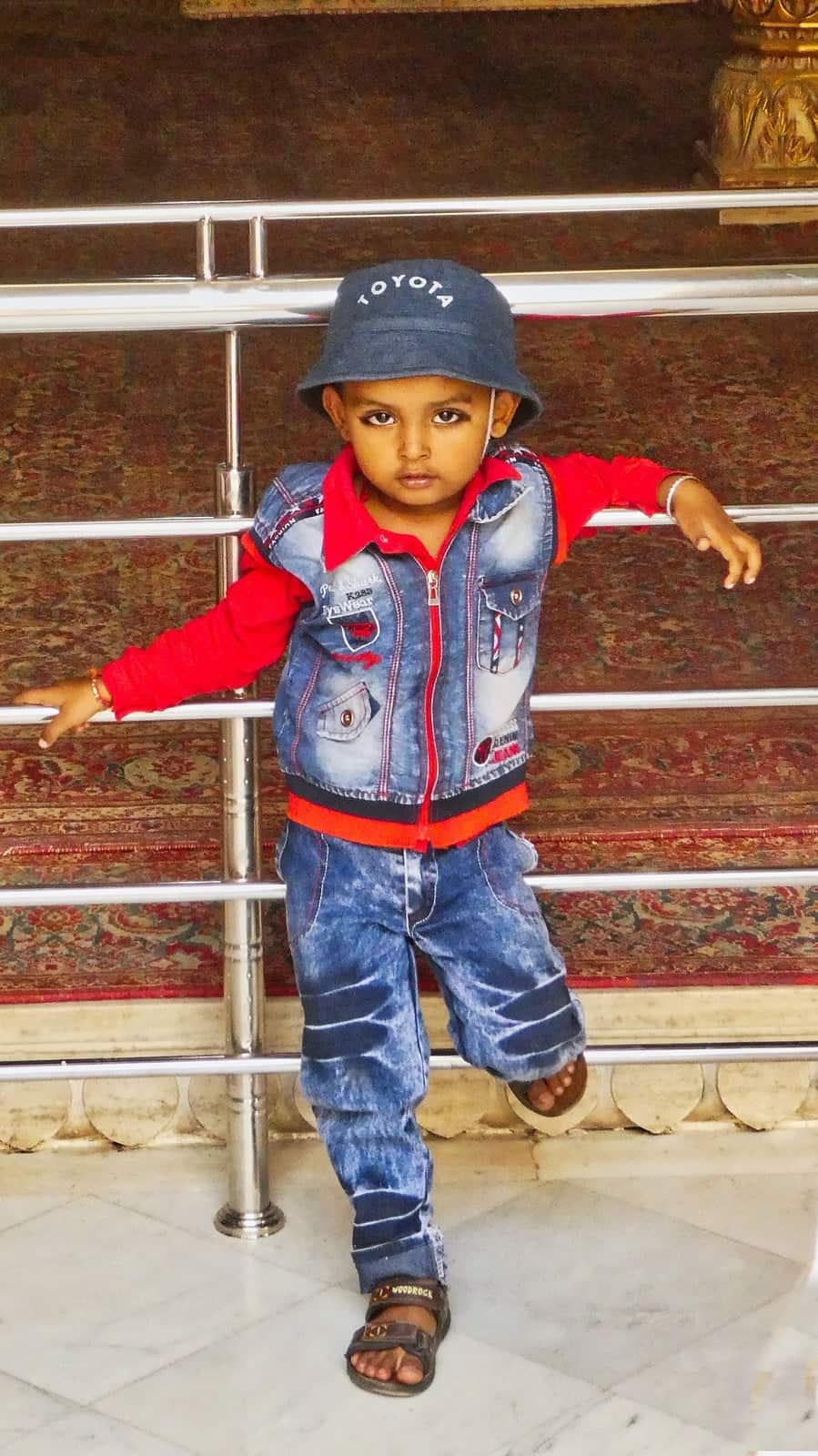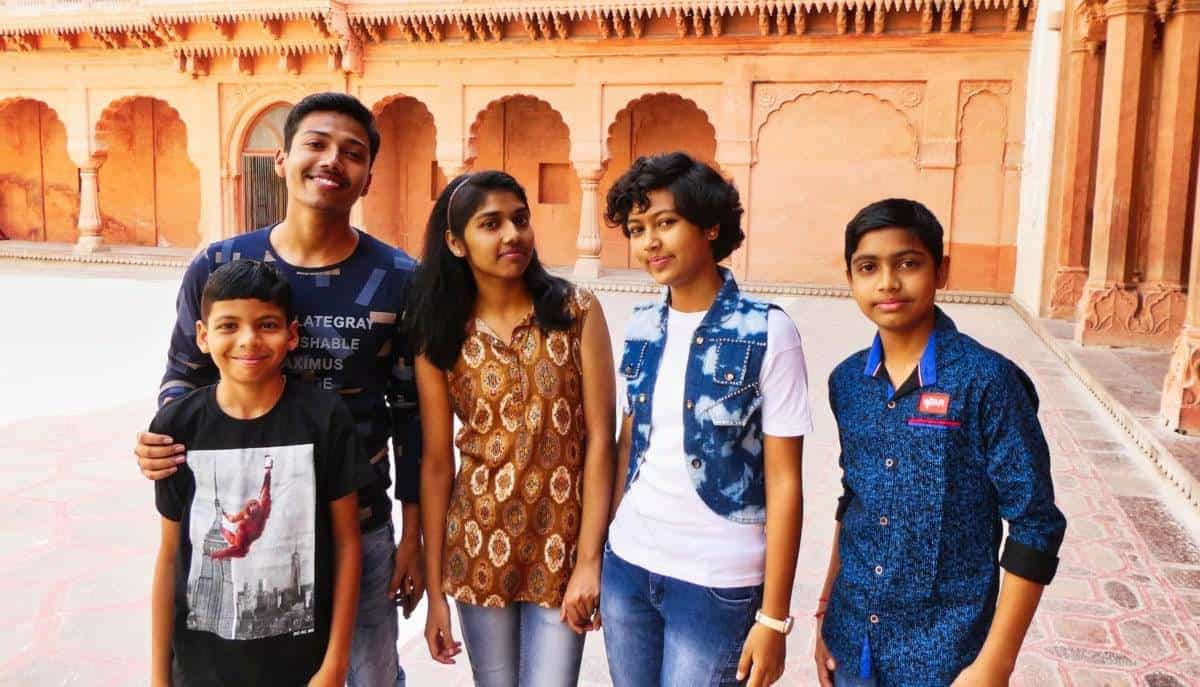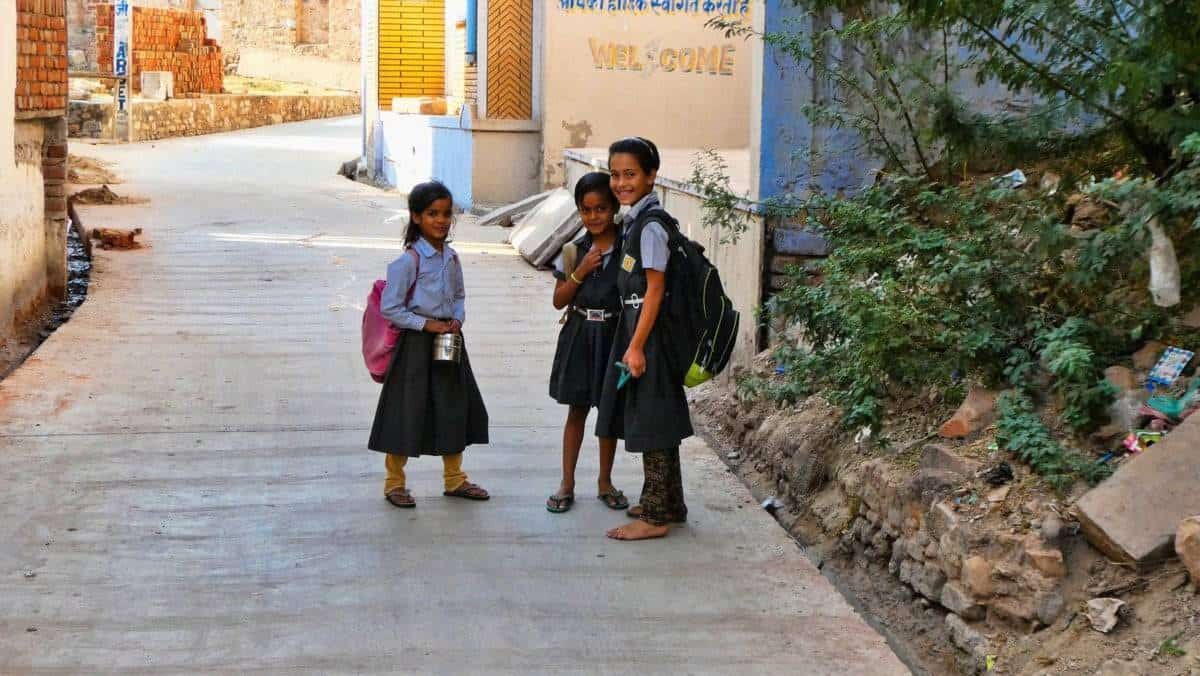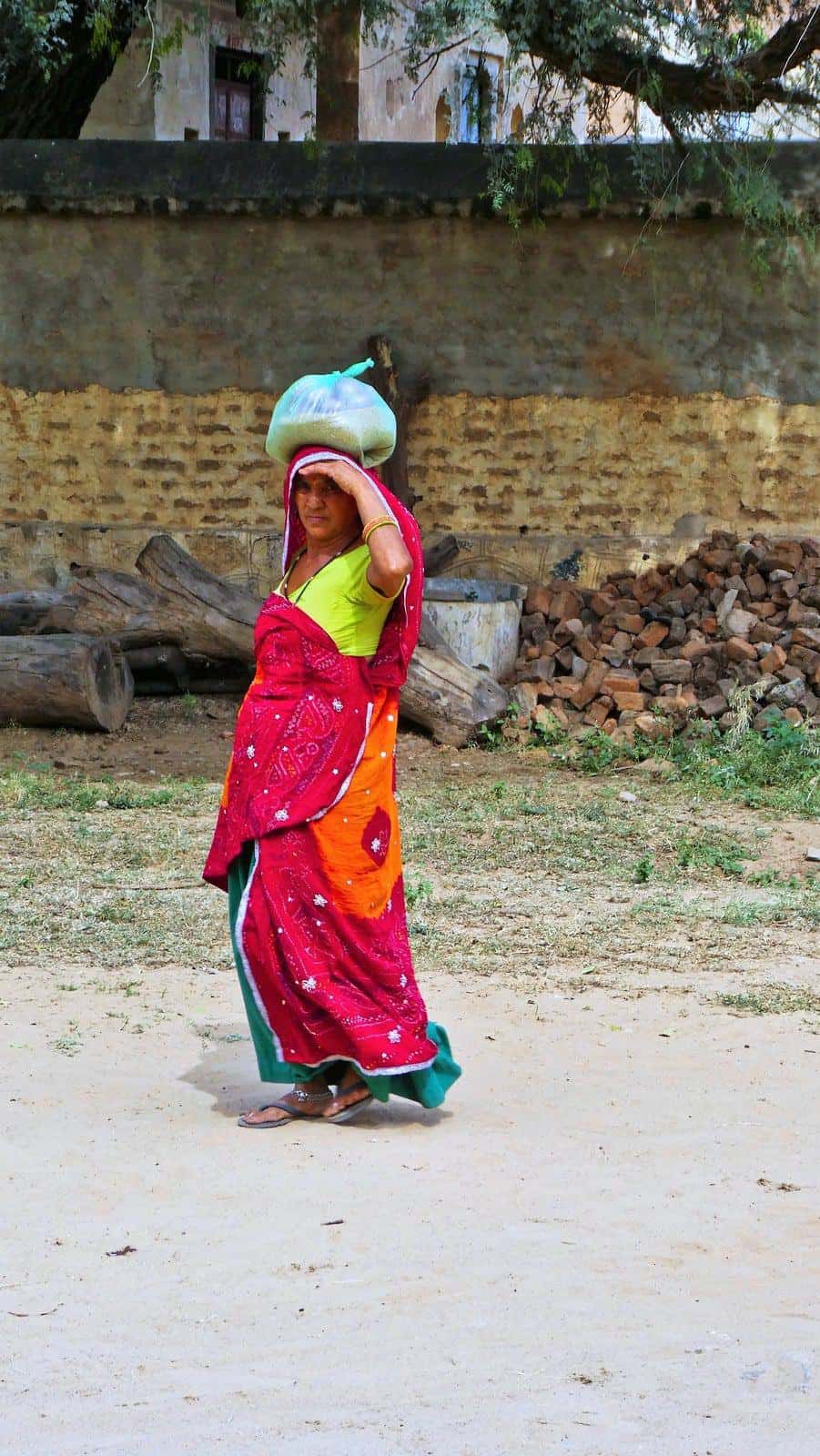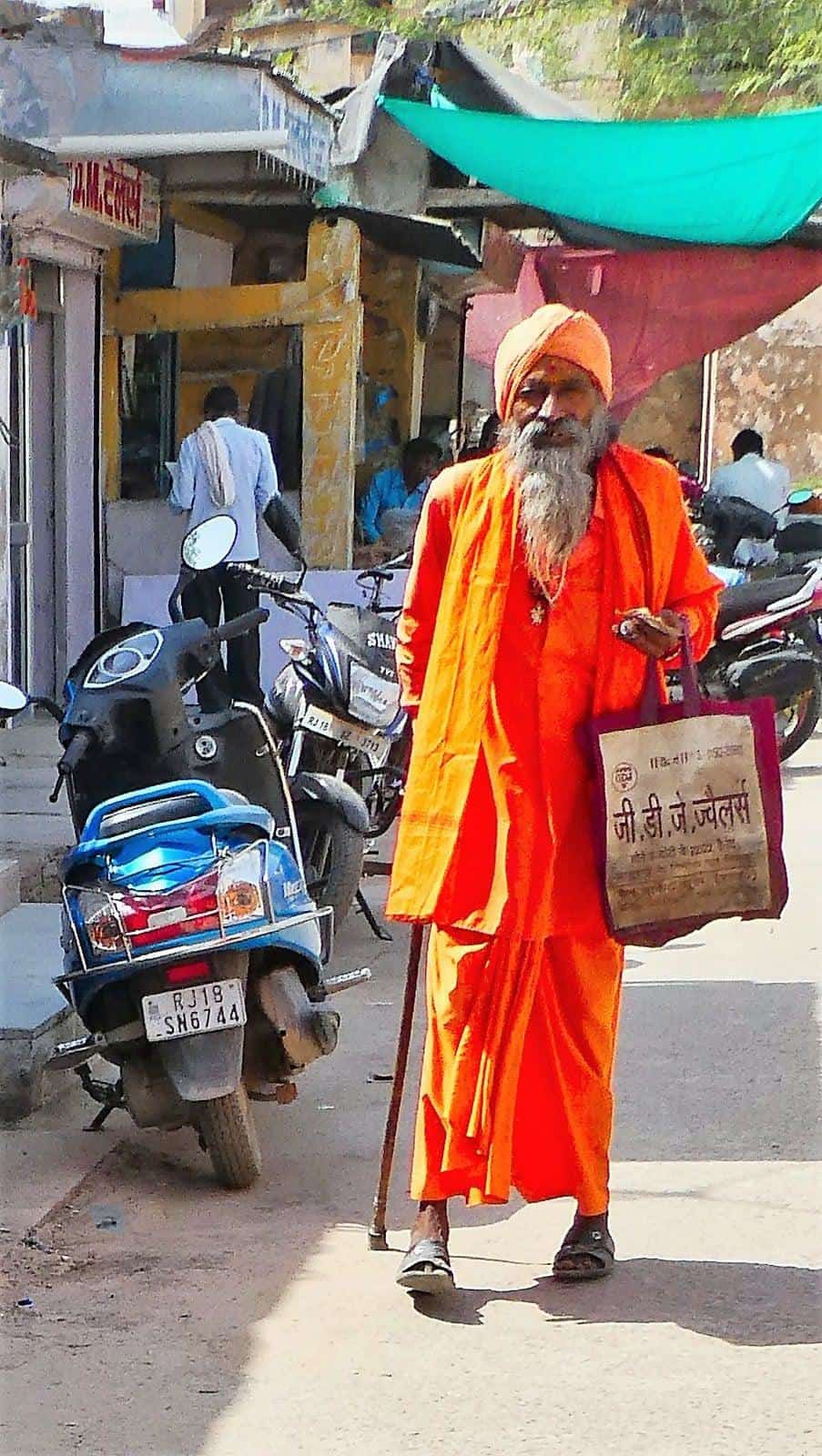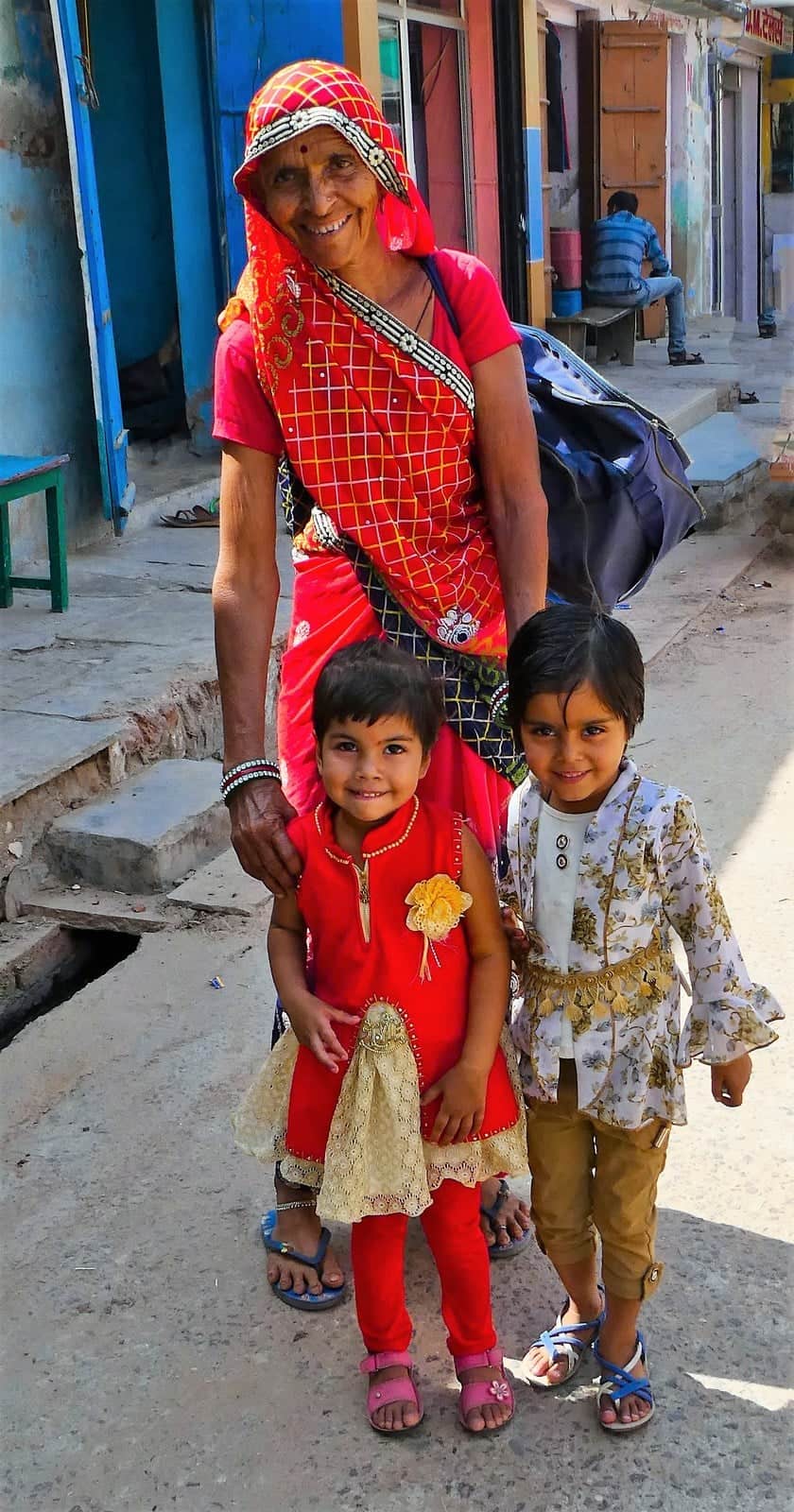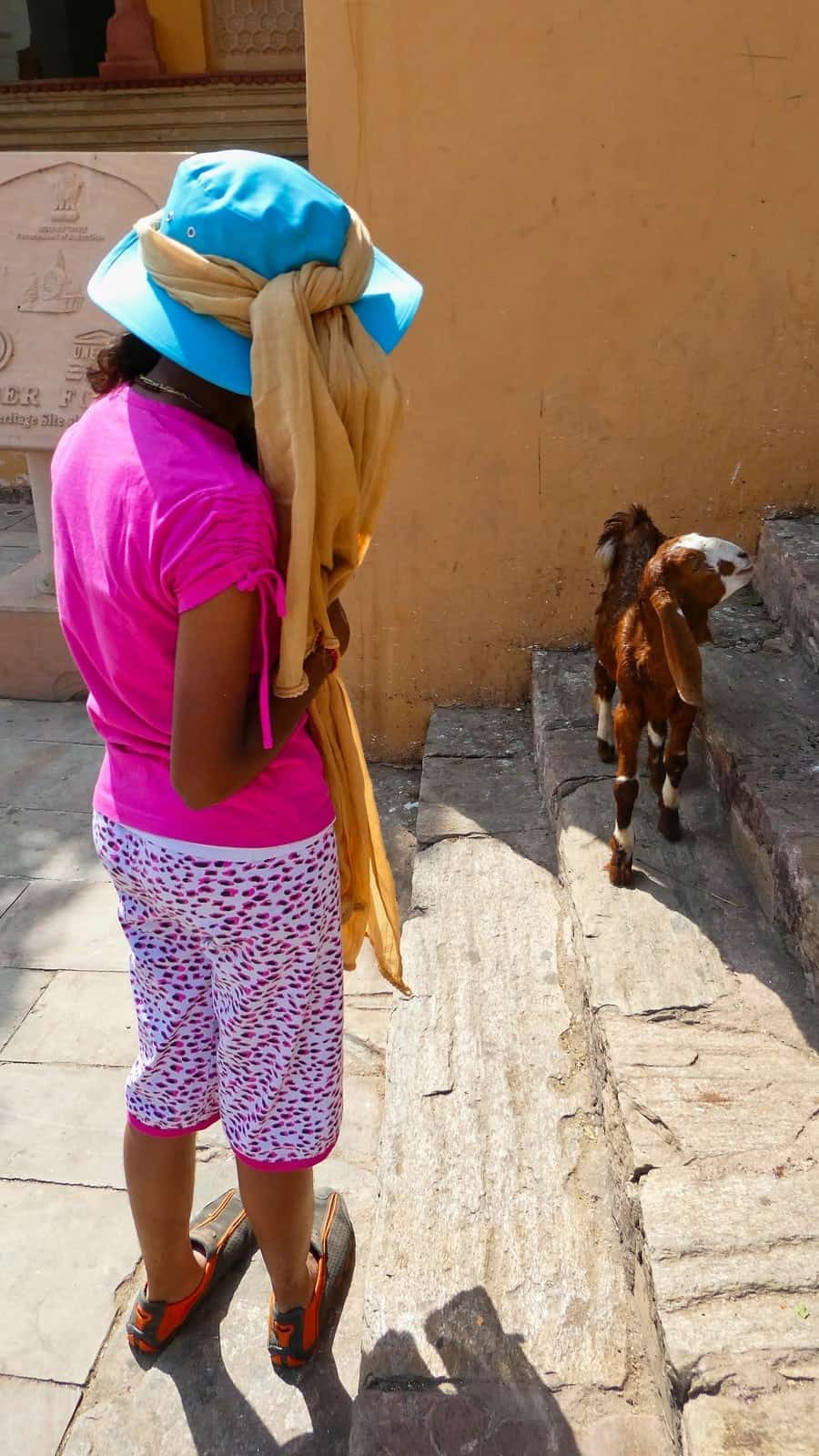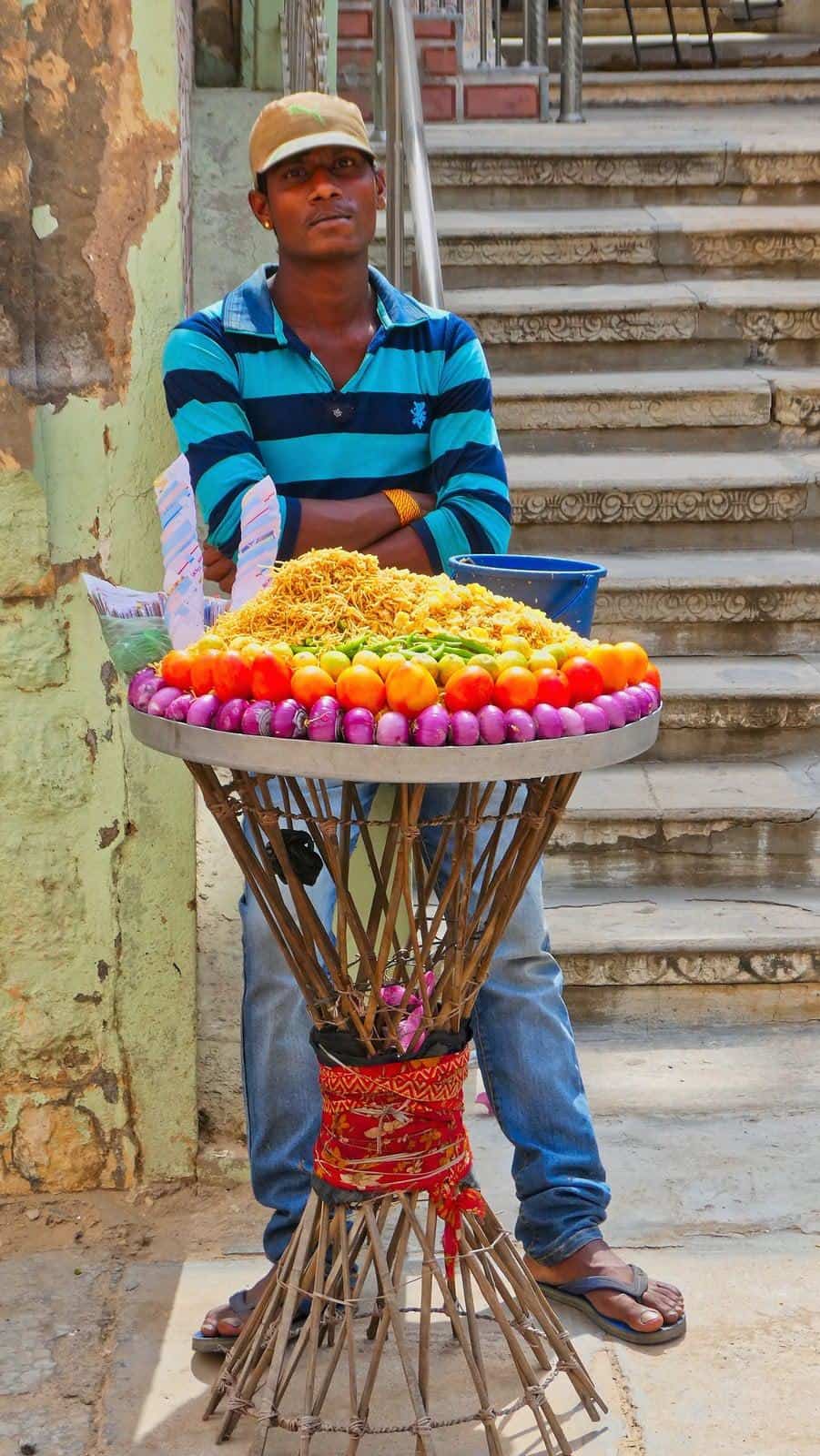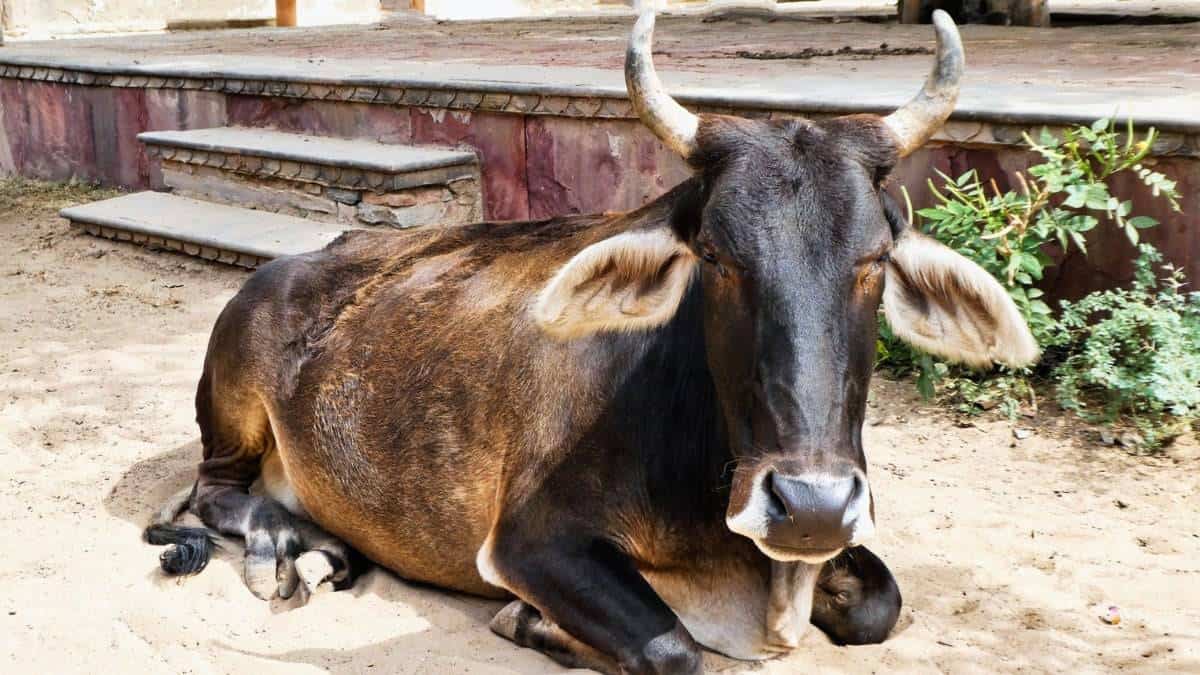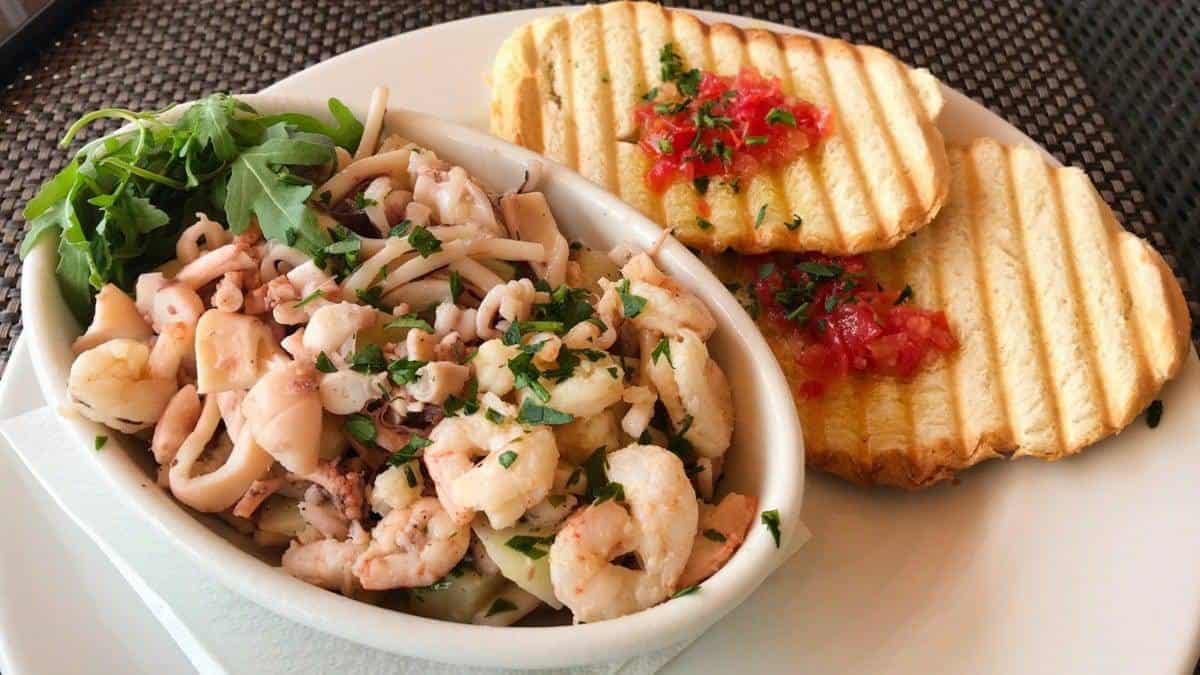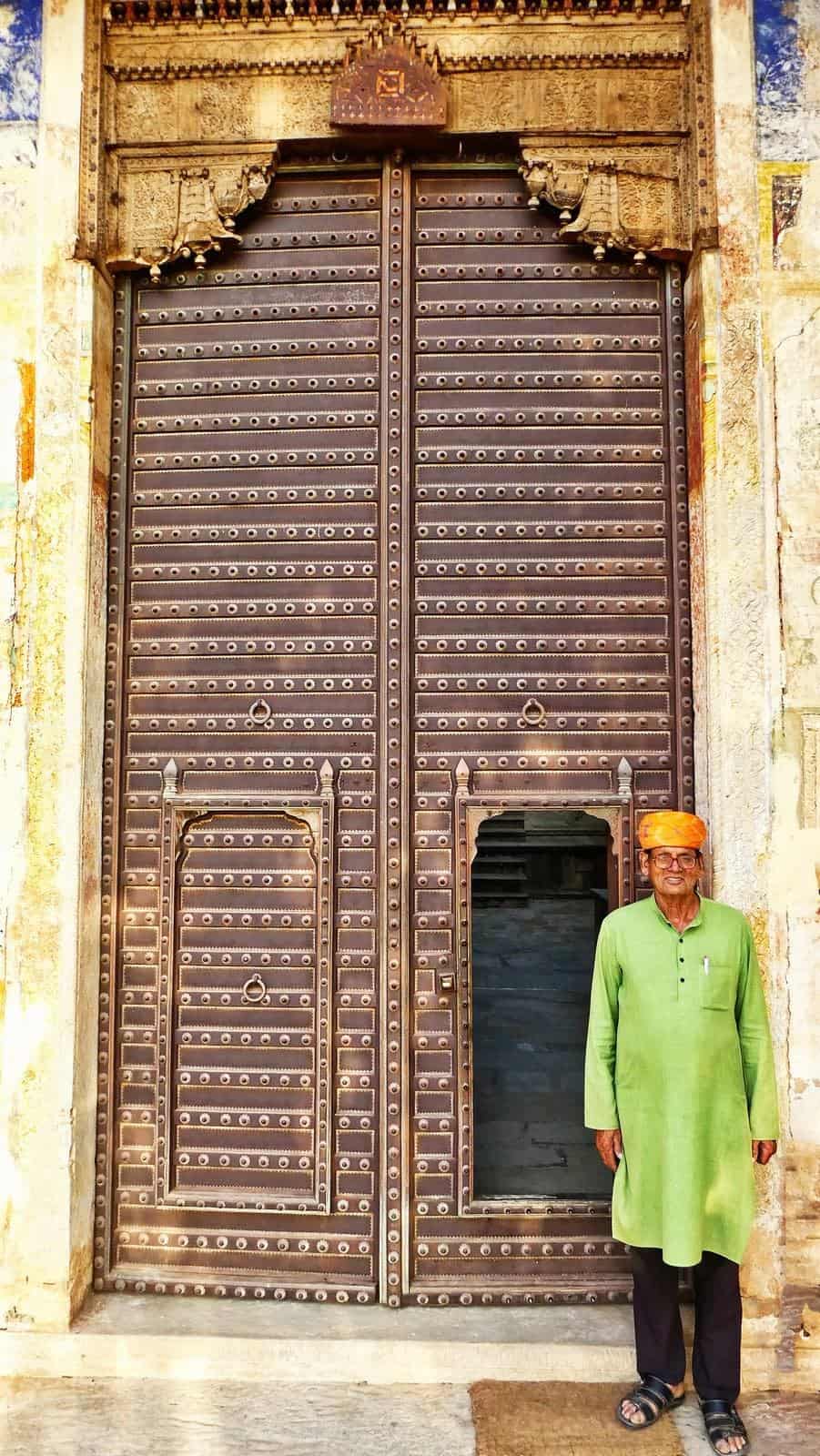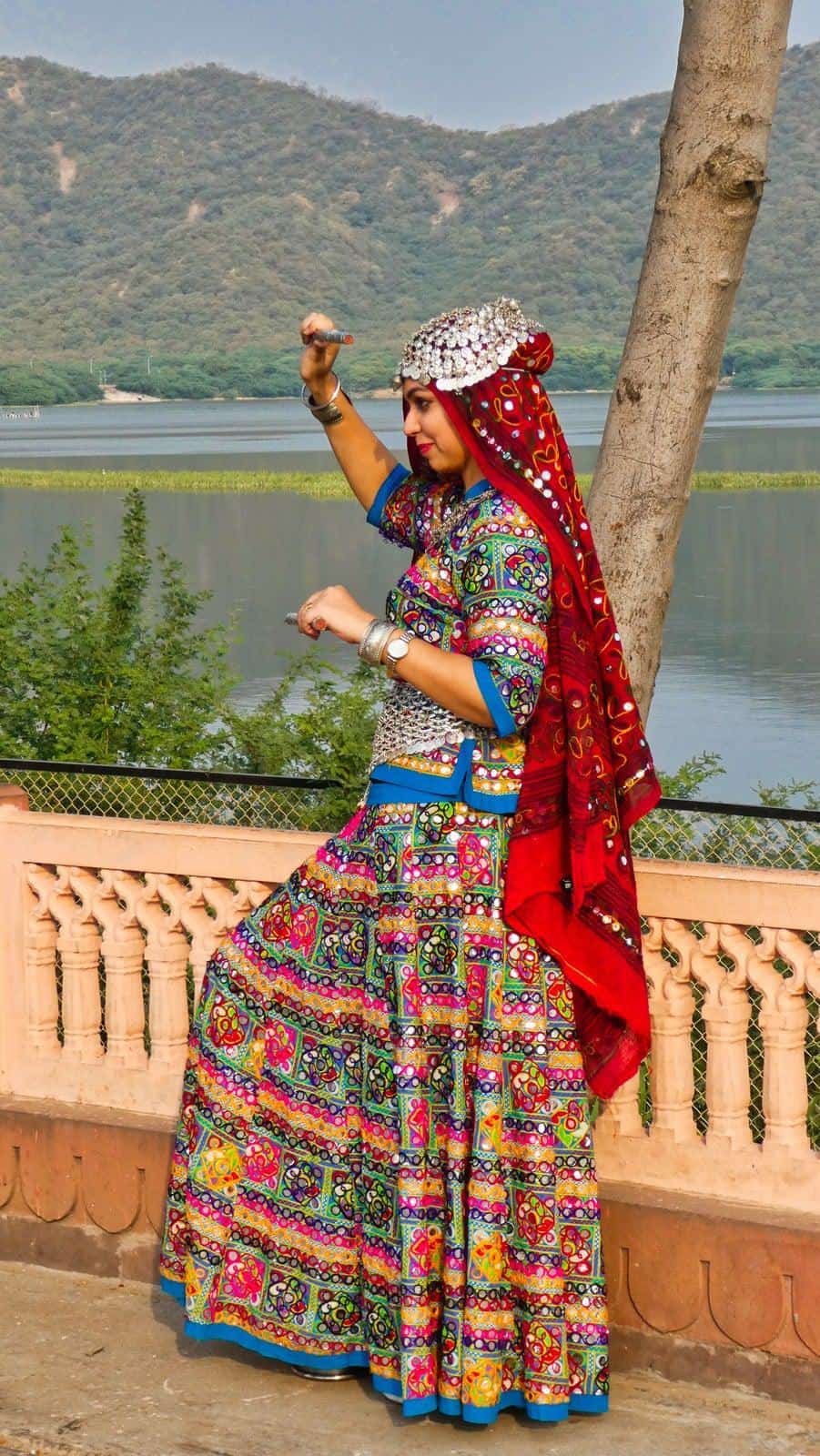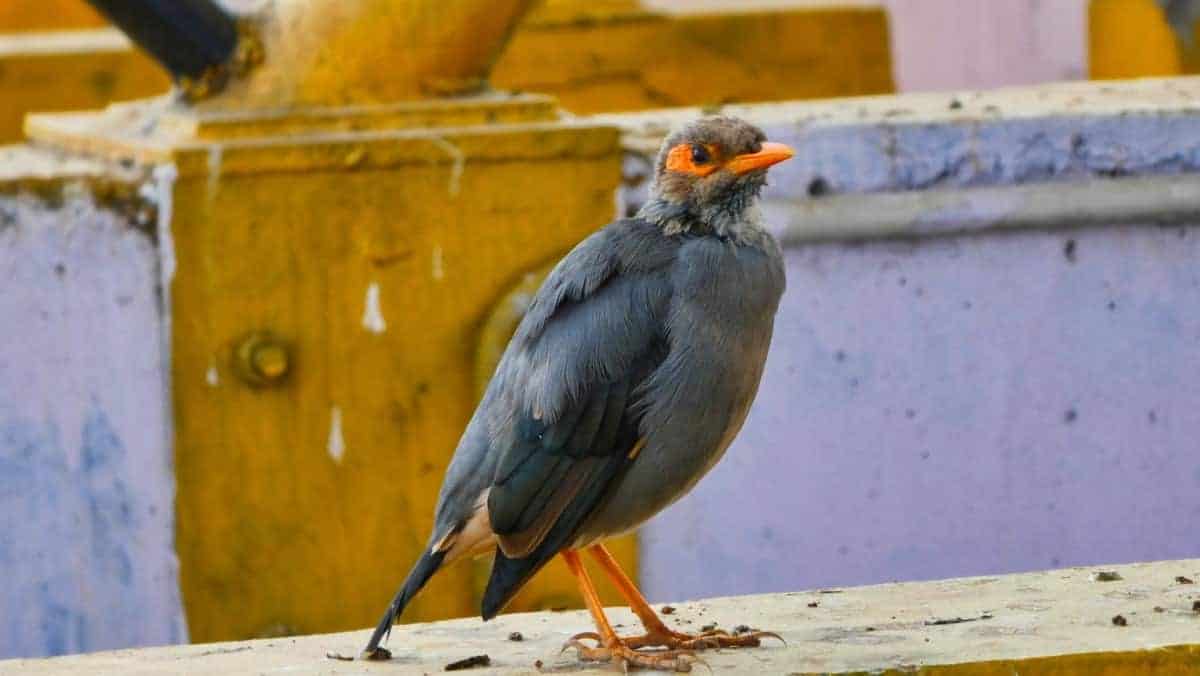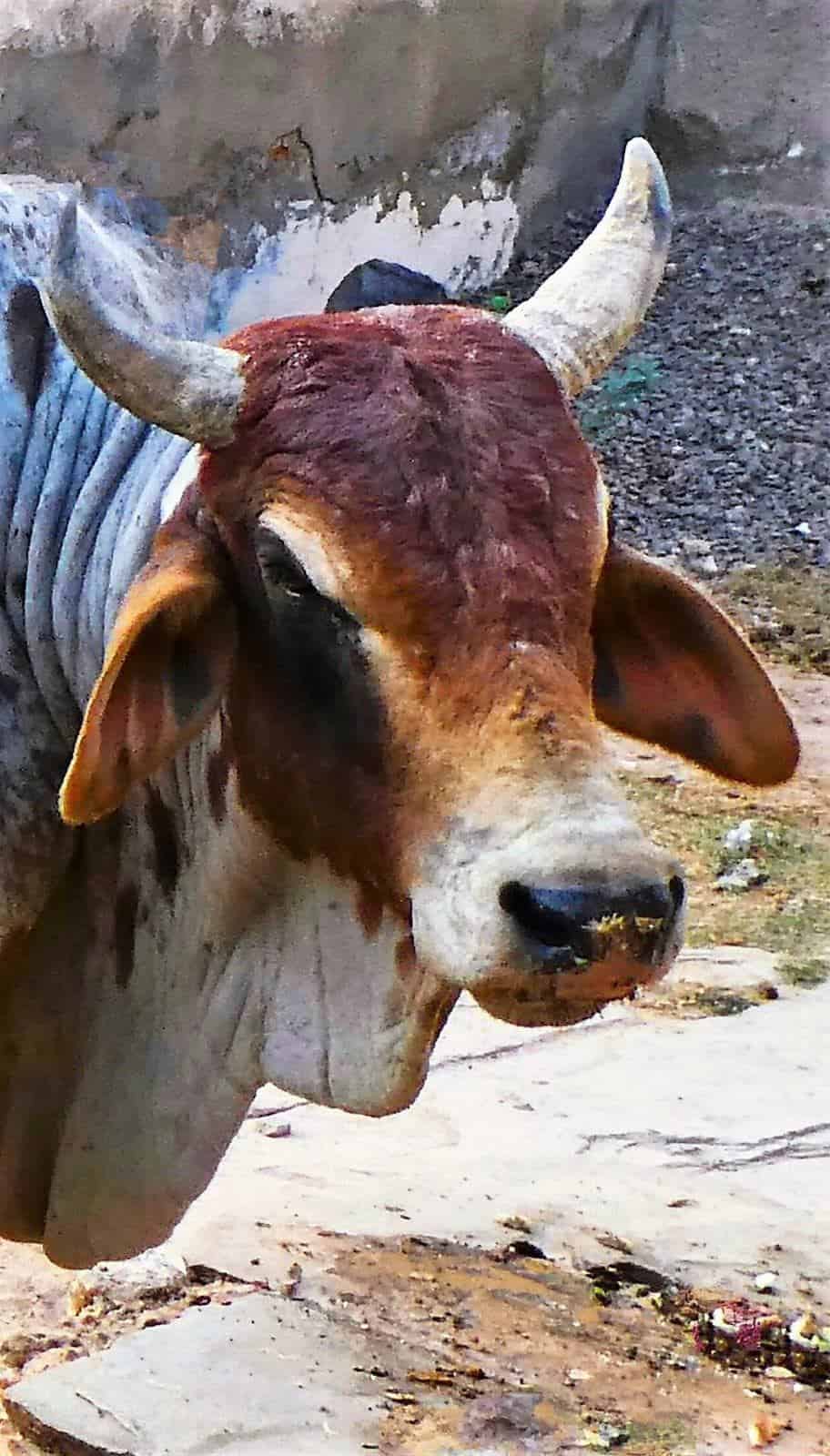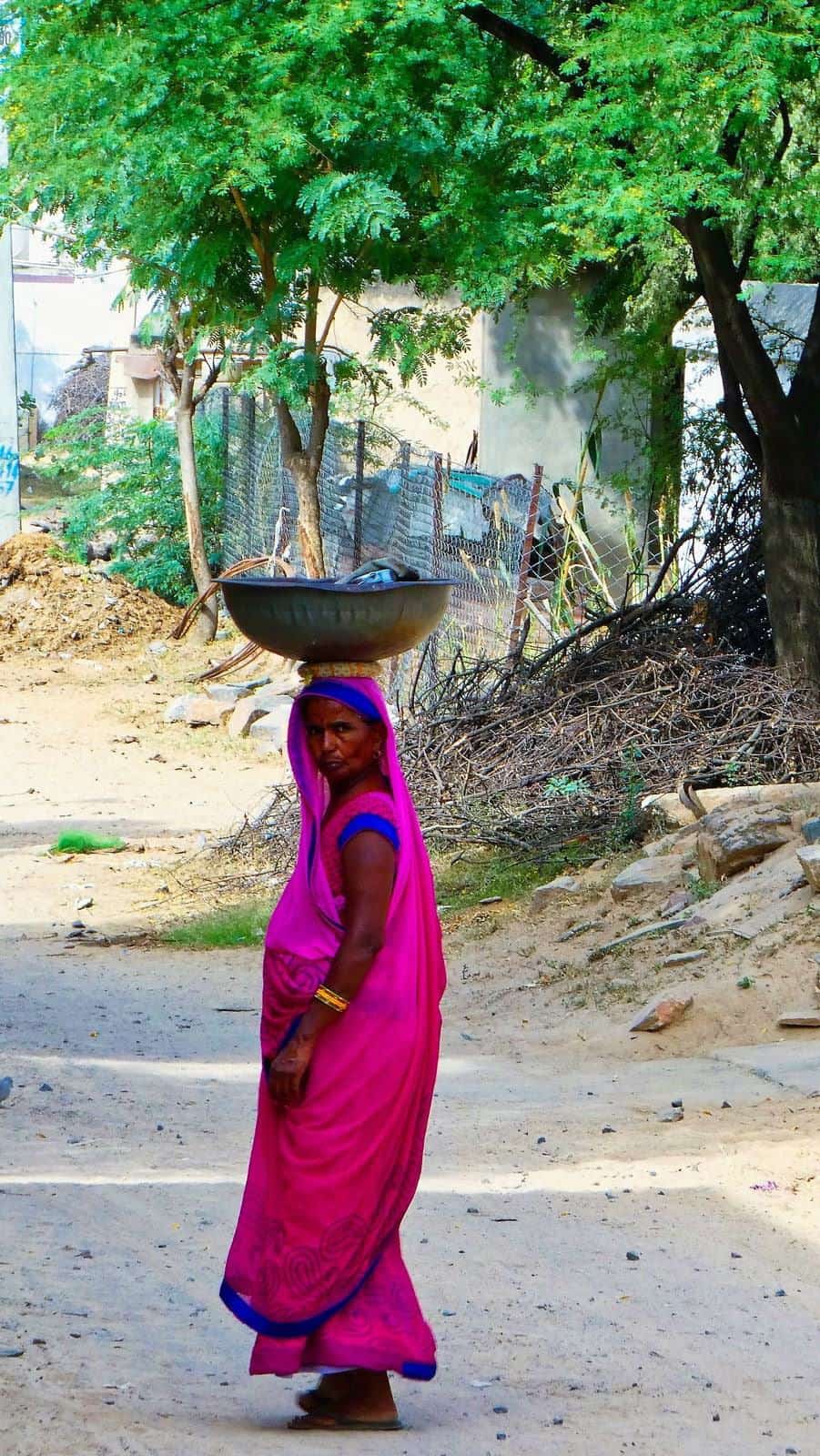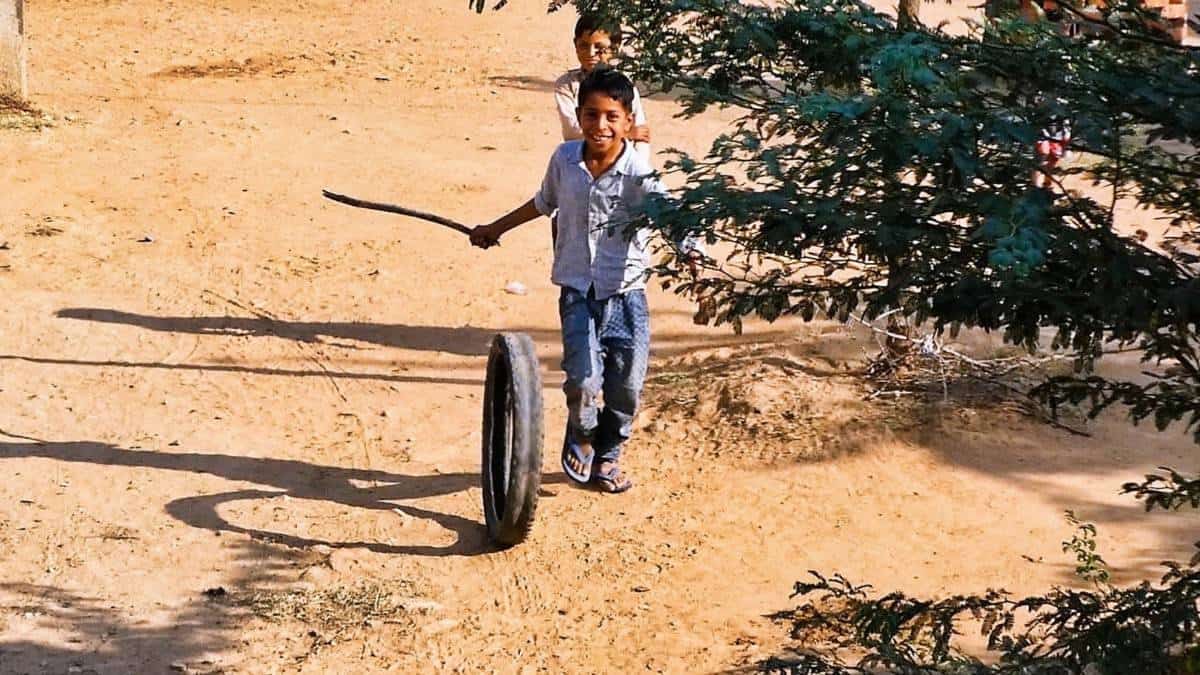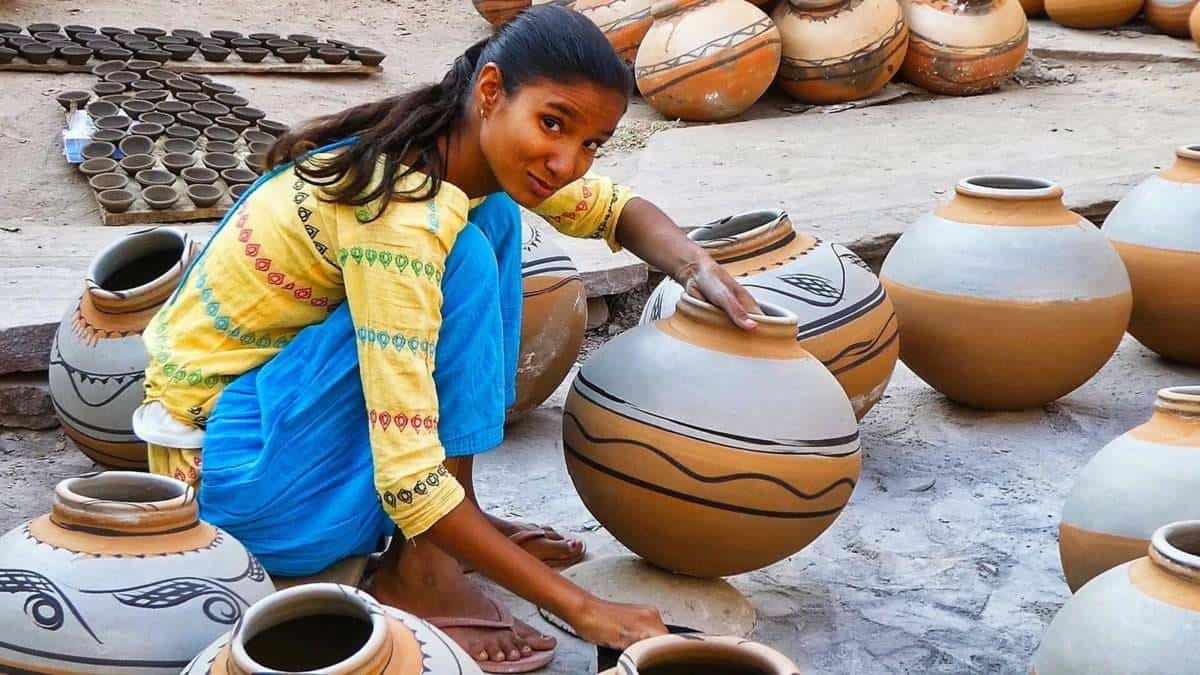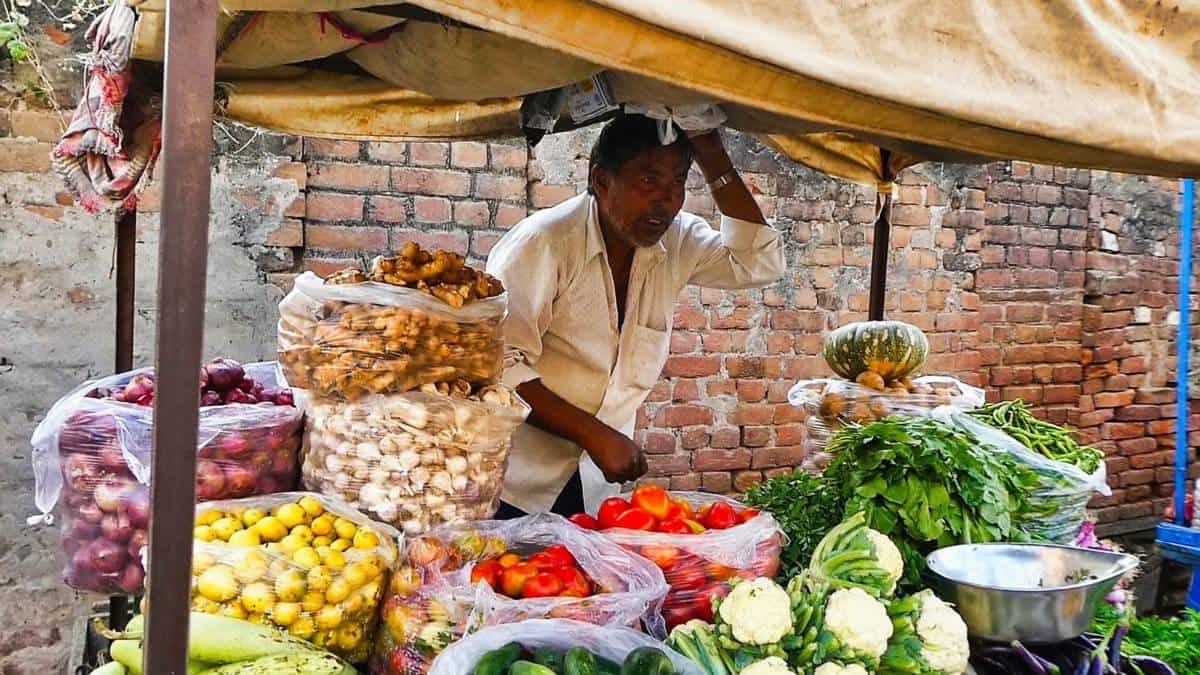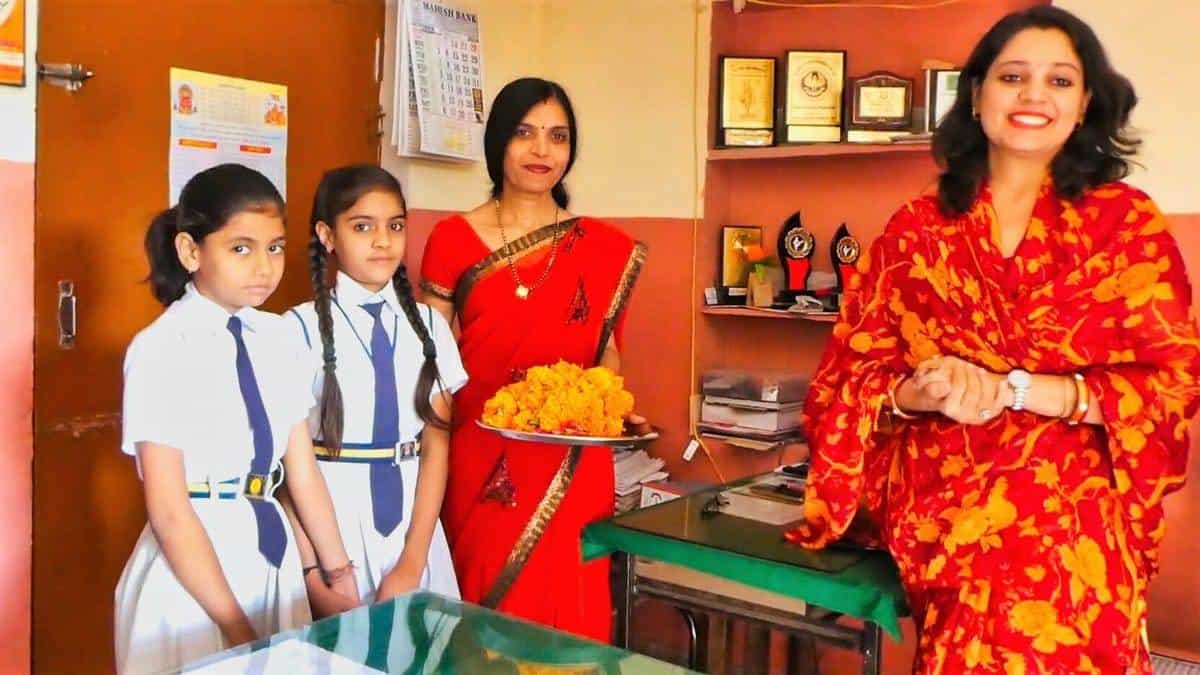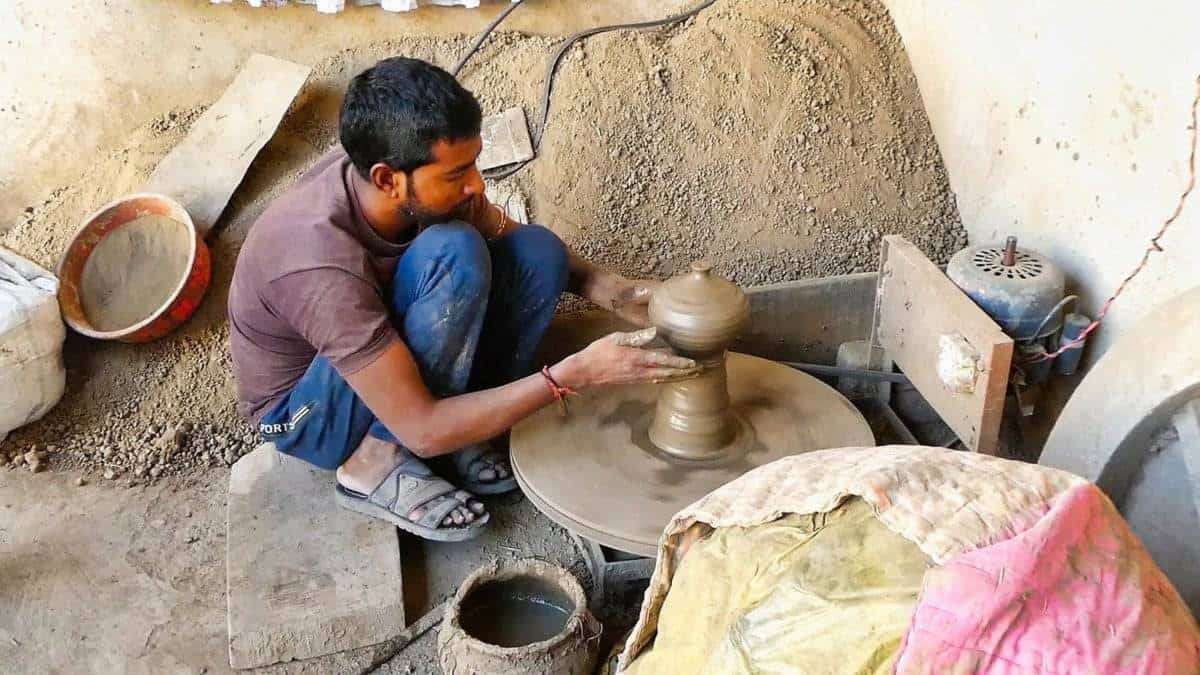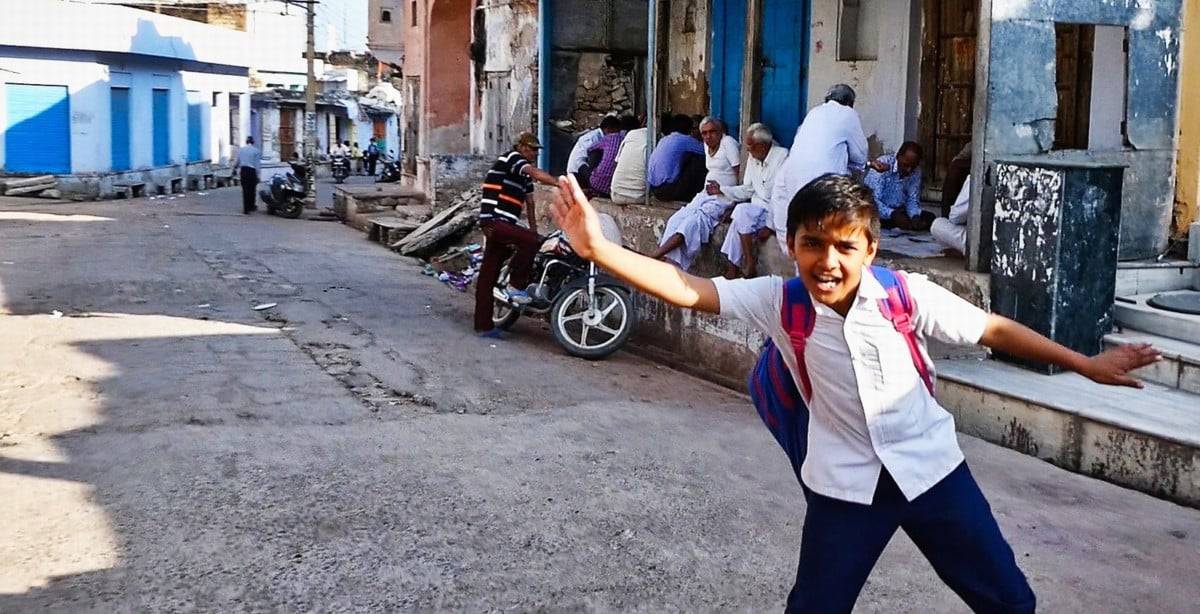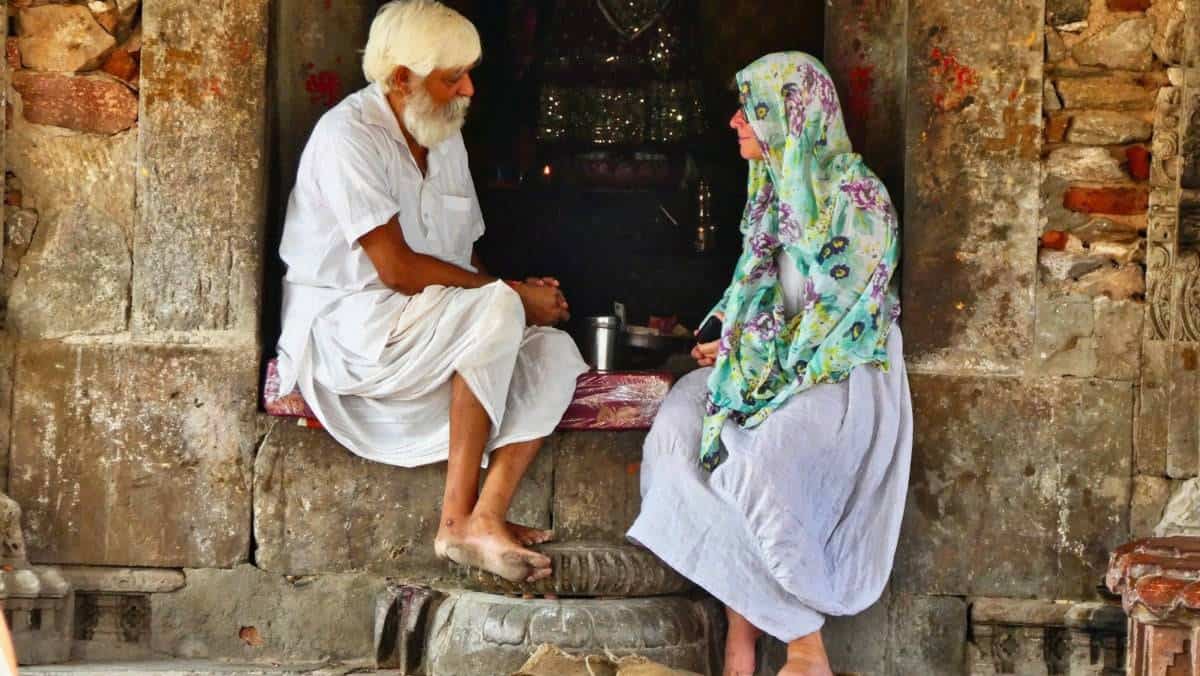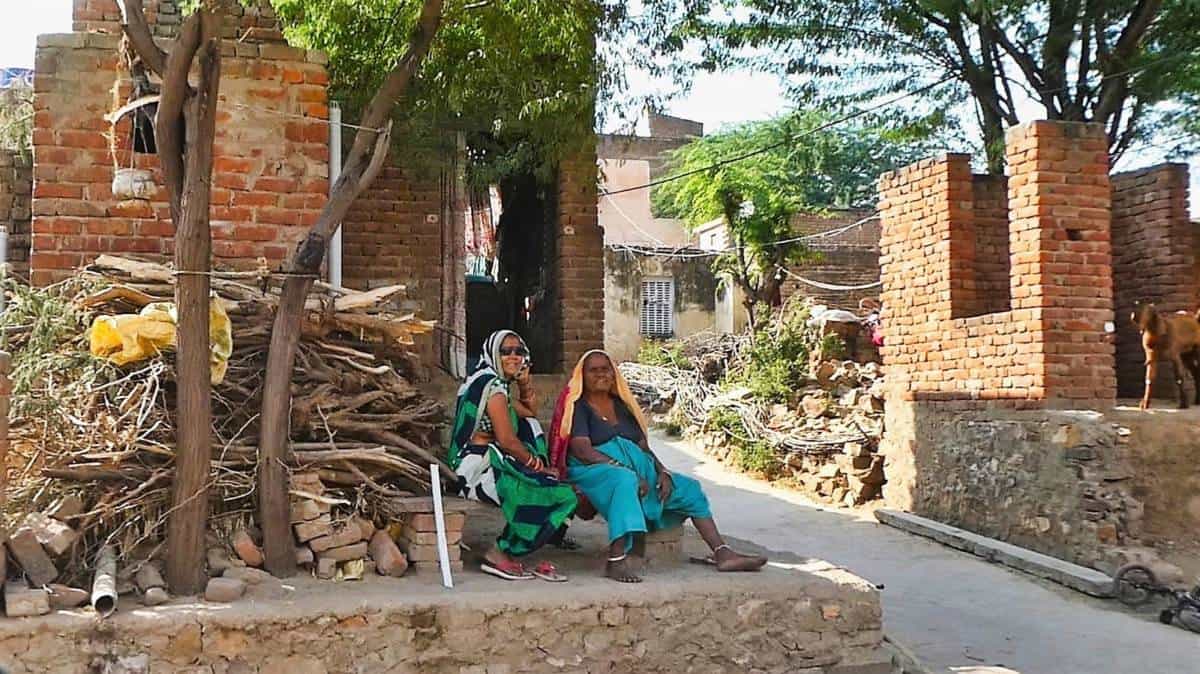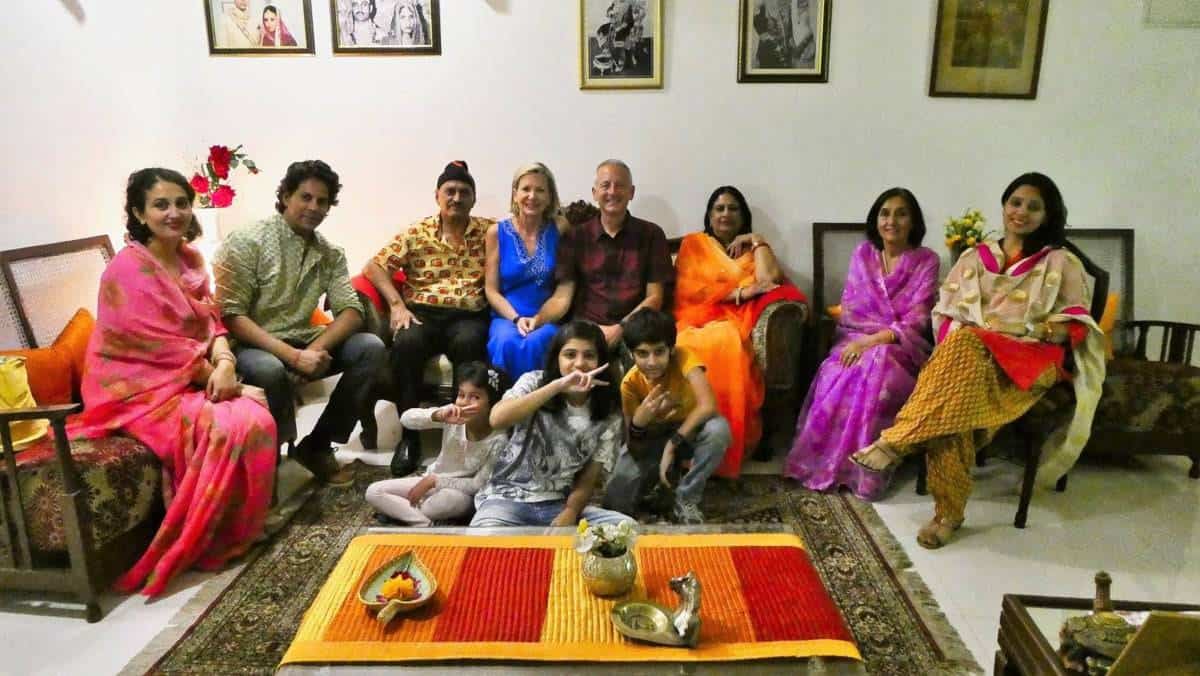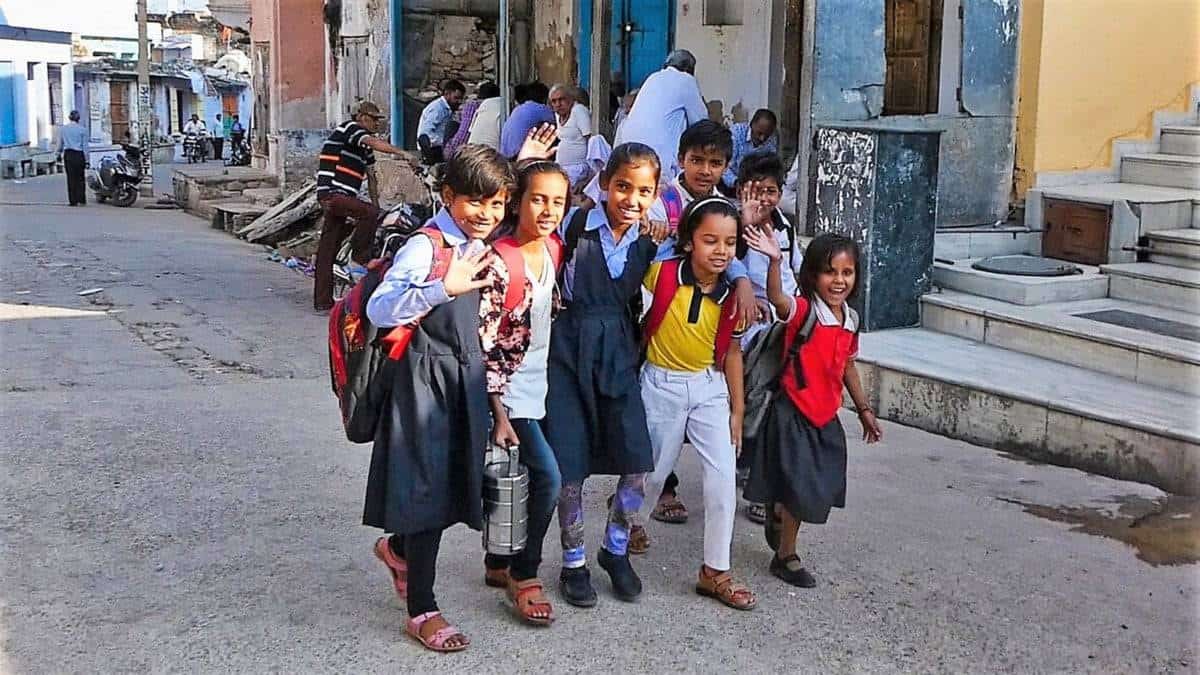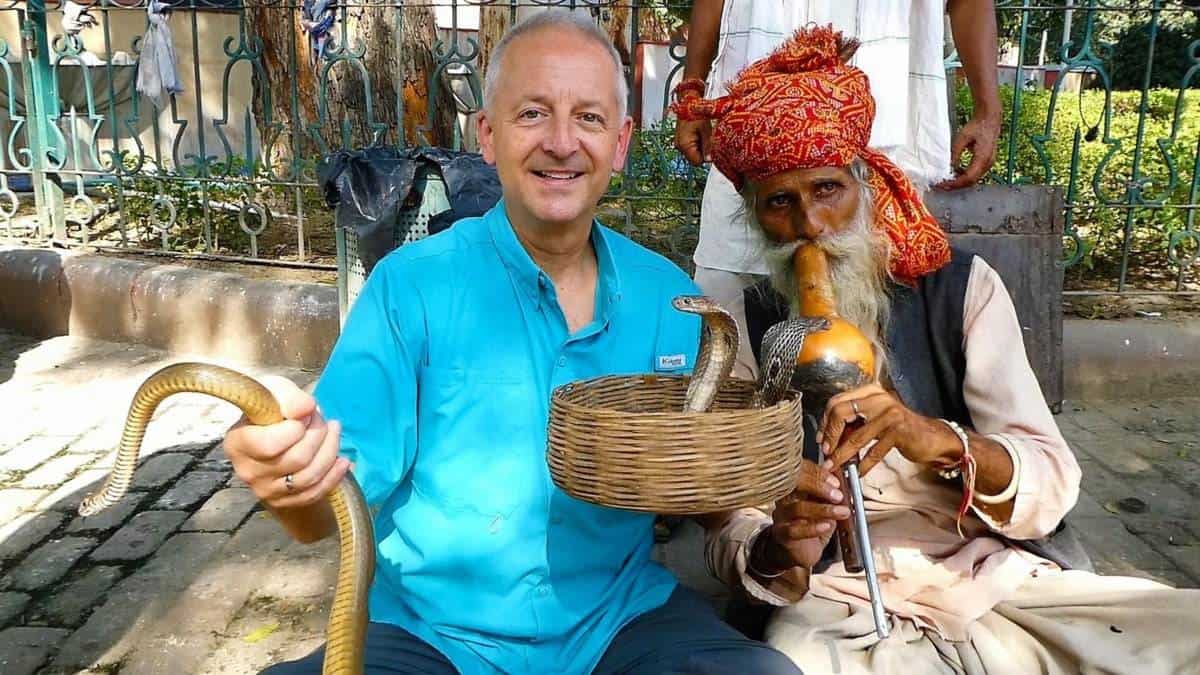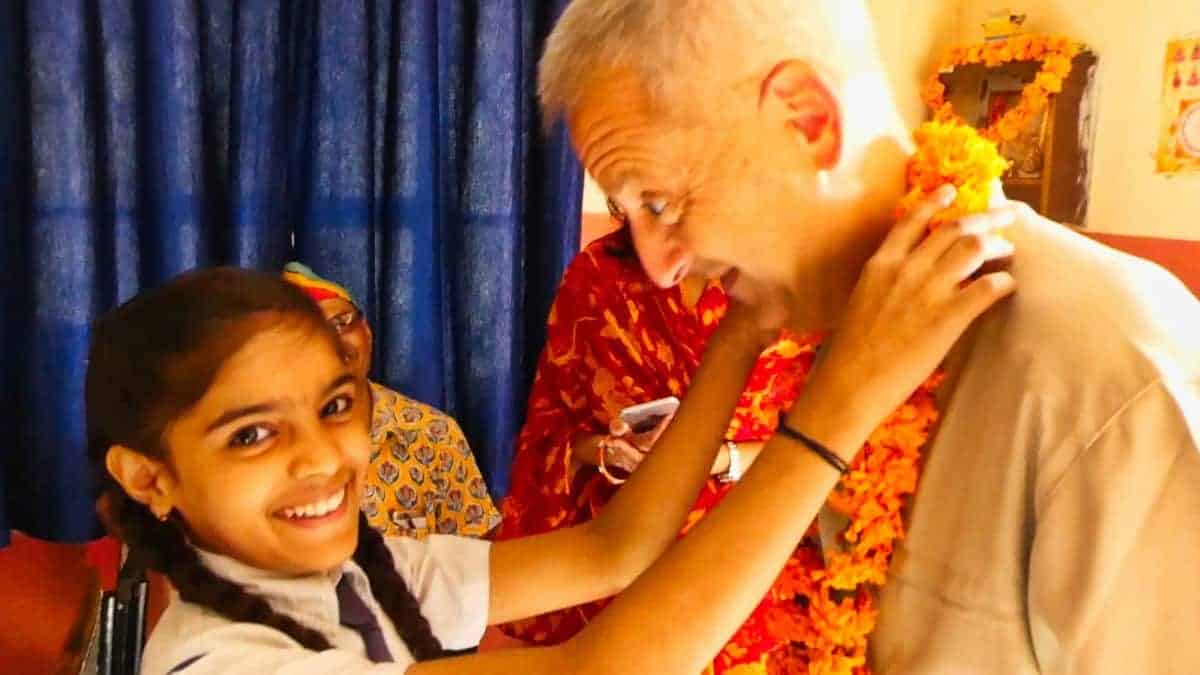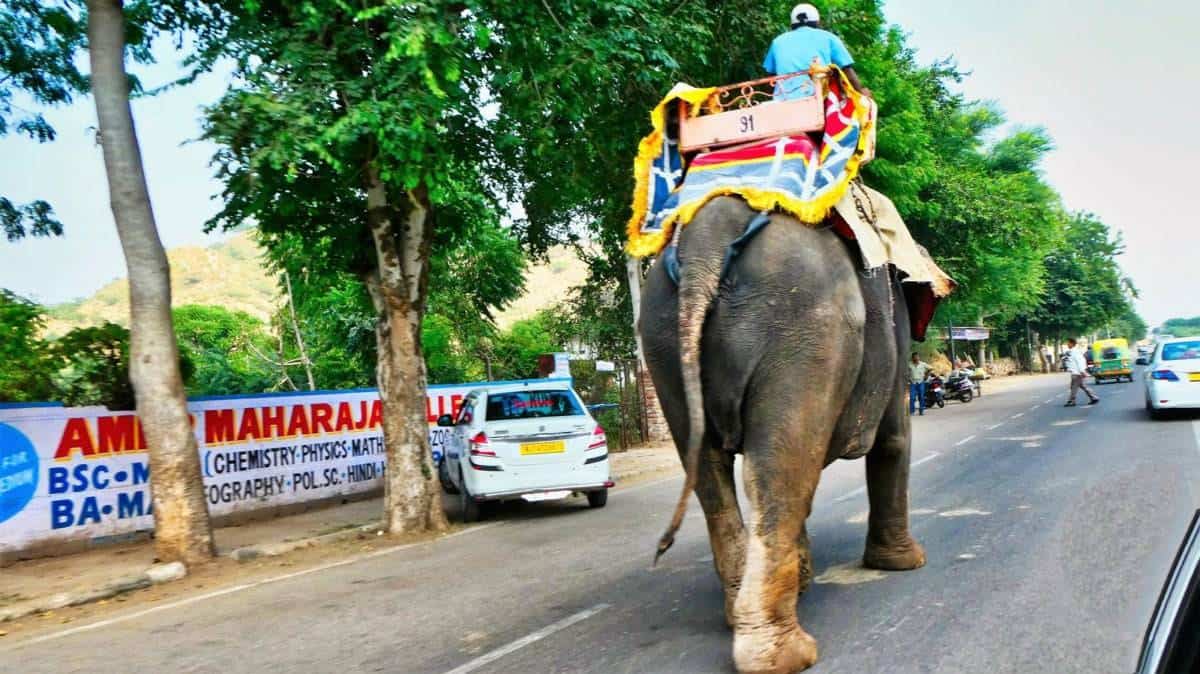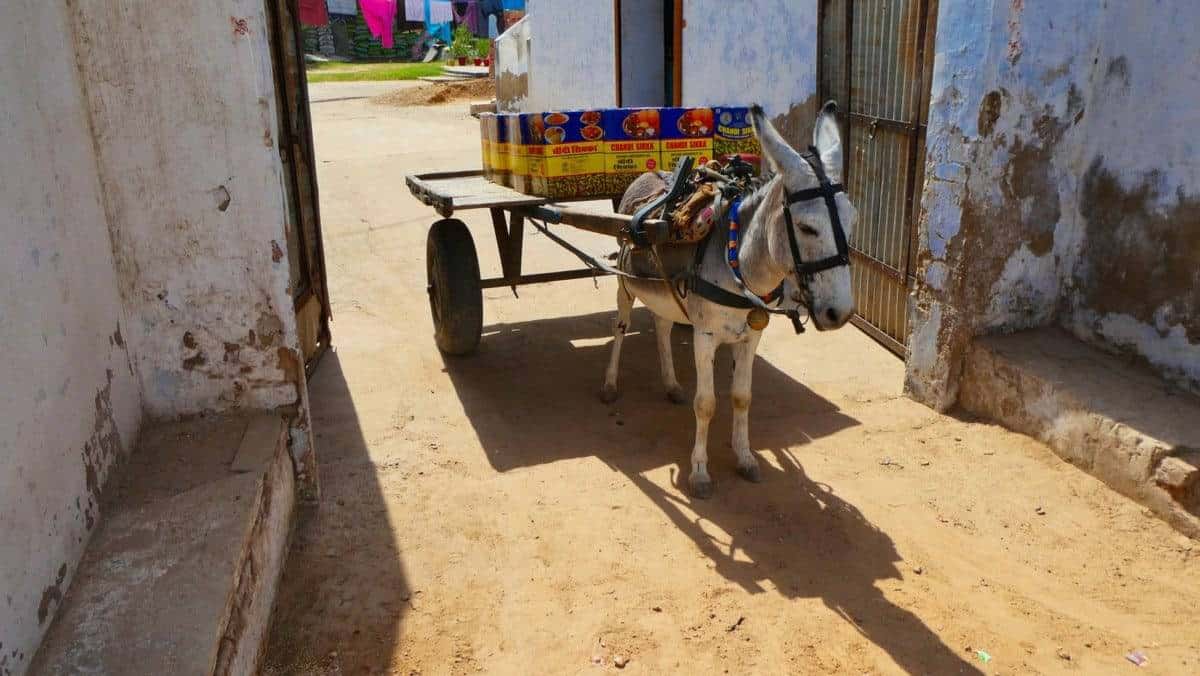 Faces of India
If you like photo essays like this, please tell us in the comments below, and we will try to do more of these. After we travel, we come back with hundreds if not thousands of pictures. Most never, make it into a post so let us know if we should do more posts like this one. Take care!
Be sure and check out our other post on our India travels – Experience Indias Golden Triangle for the First Time