Ireland's Ancient East
This morning we will begin our last day exploring Ireland's Ancient East by staying in Carrickmacross. Our first stop will be the Carrickmacross Workhouse. Built during the famine of 1841 to 1843, Carrickmacross Workhouse was one of 130 workhouses. In the early 1840's, Ireland's population was almost 9 million people. 3 million of those destitute, mainly due to evictions by Anglo-Irish landlords. They built the workhouses to house the poor. Hence today we use the phase, the poor-house.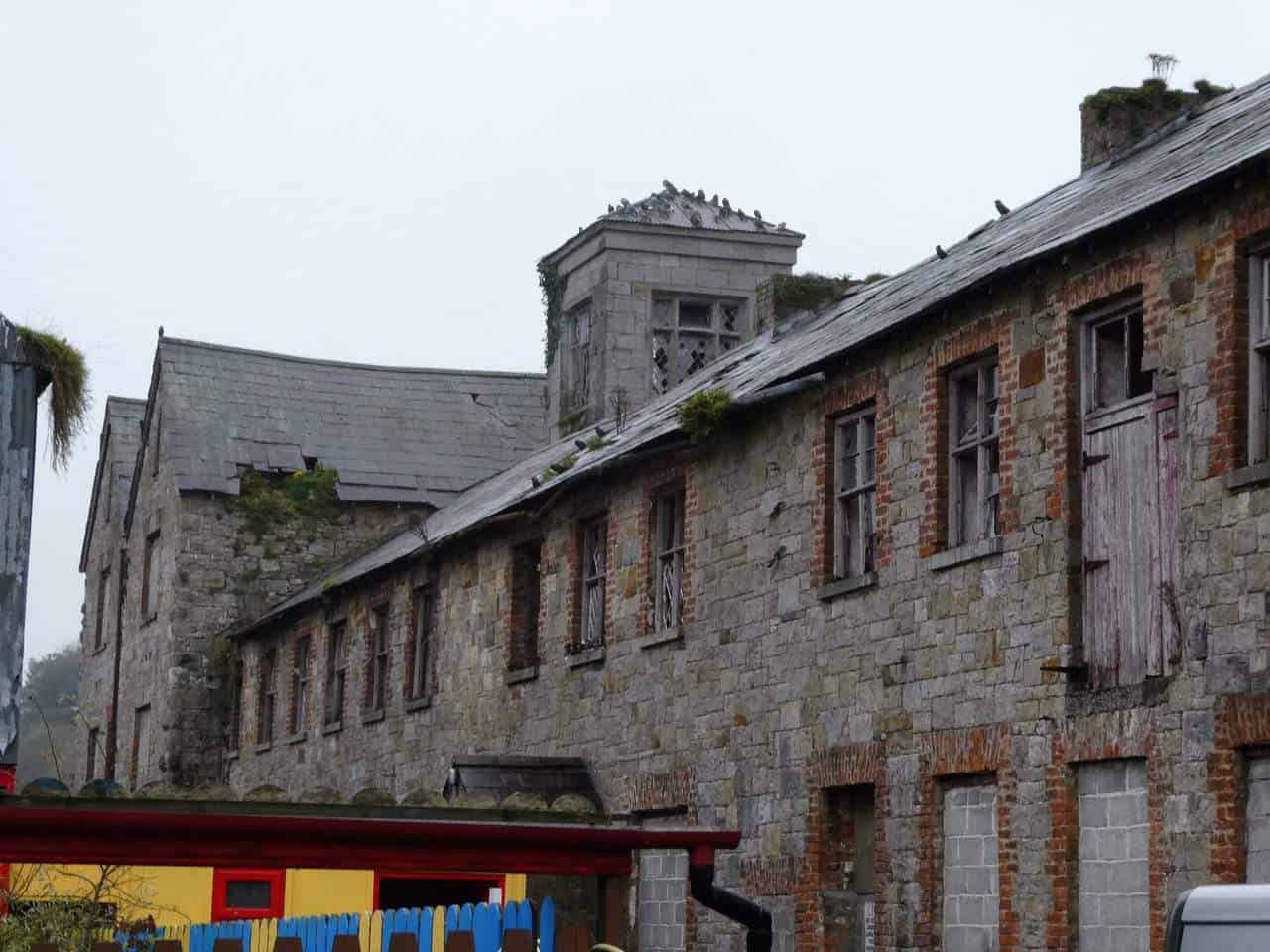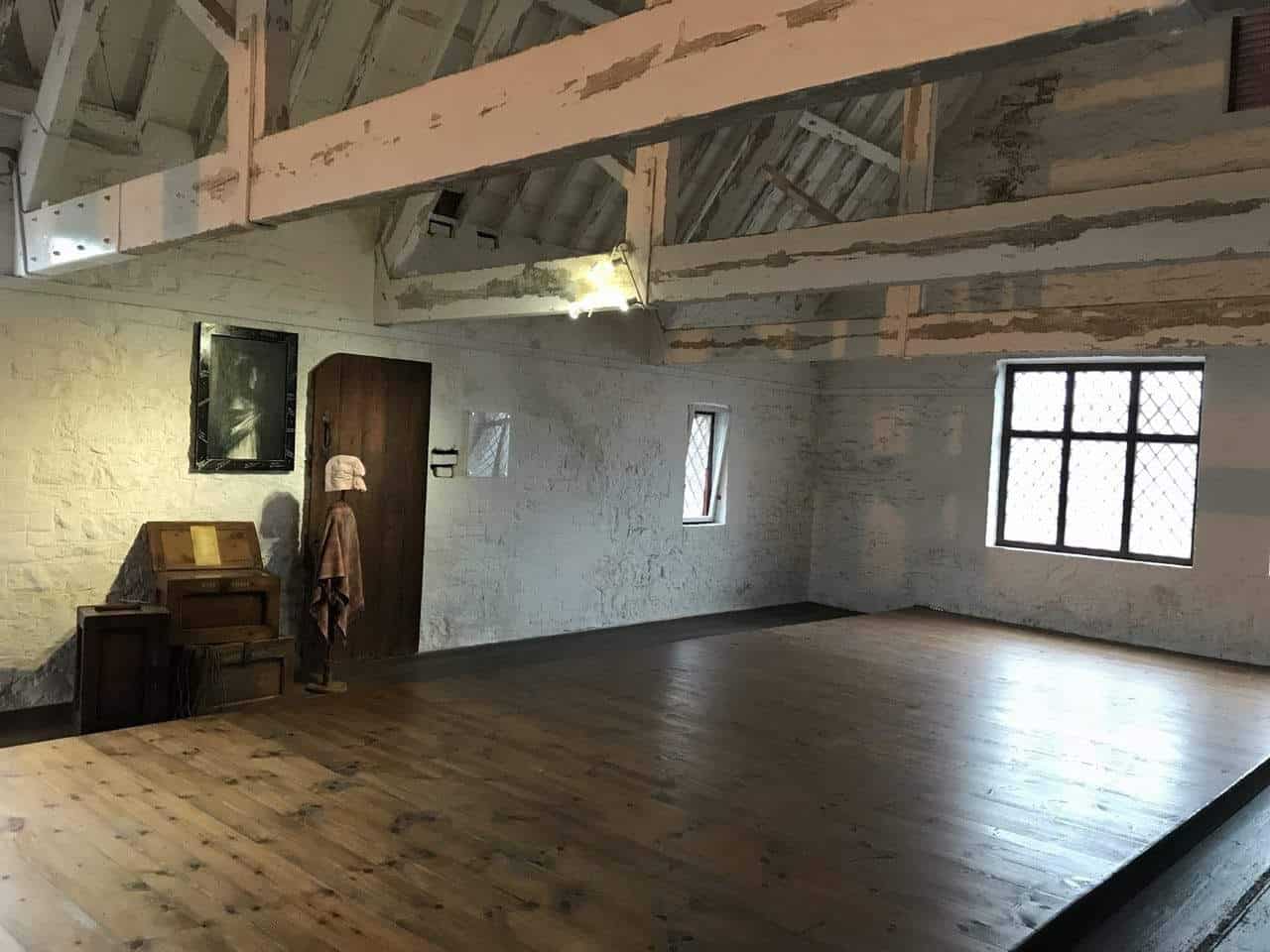 People voluntarily entered the workhouse, but the workhouses were more like jails. You gave up all of your rights. Adult males lived with adult males, adult females with other adult females. Boys with boys and girls with girls. If you entered as a family you probably never saw one another again unless you had a family member who was able to make it to the US, find work and buy your way out so you could also emigrate. Visiting the room that the girls lived in without heat touched me. I knew that the famine of Ireland existed and that people did starve to death. But the workhouse brought this desperate time to life for me. The Workhouse is open for 1-hour tours from 9 am to 5 pm, Mondays to Fridays all year.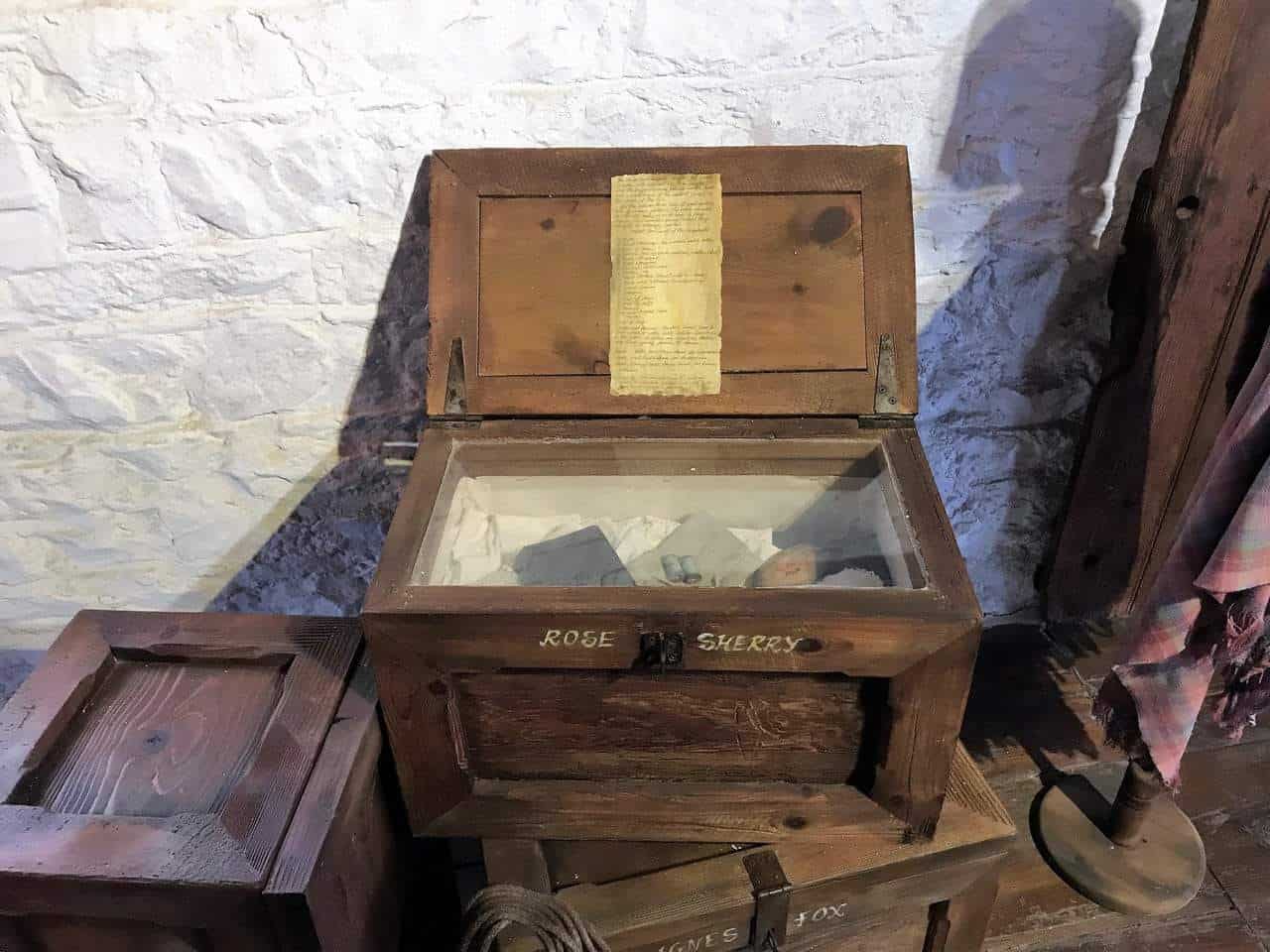 Magical Carlingford
Carlingford is a charming village with warm and welcoming residents. Carlingford offers rugged landscapes, breathtaking sea views, and a lovely downtown. Historical records show that the Vikings occupied Carlingford. Carlingford has narrow medieval streets that lead to its harbor. We recommend scheduling a walking tour here, in Carlingford with an Irish storyteller. Our guide brought to life the history and lore of Carlingford.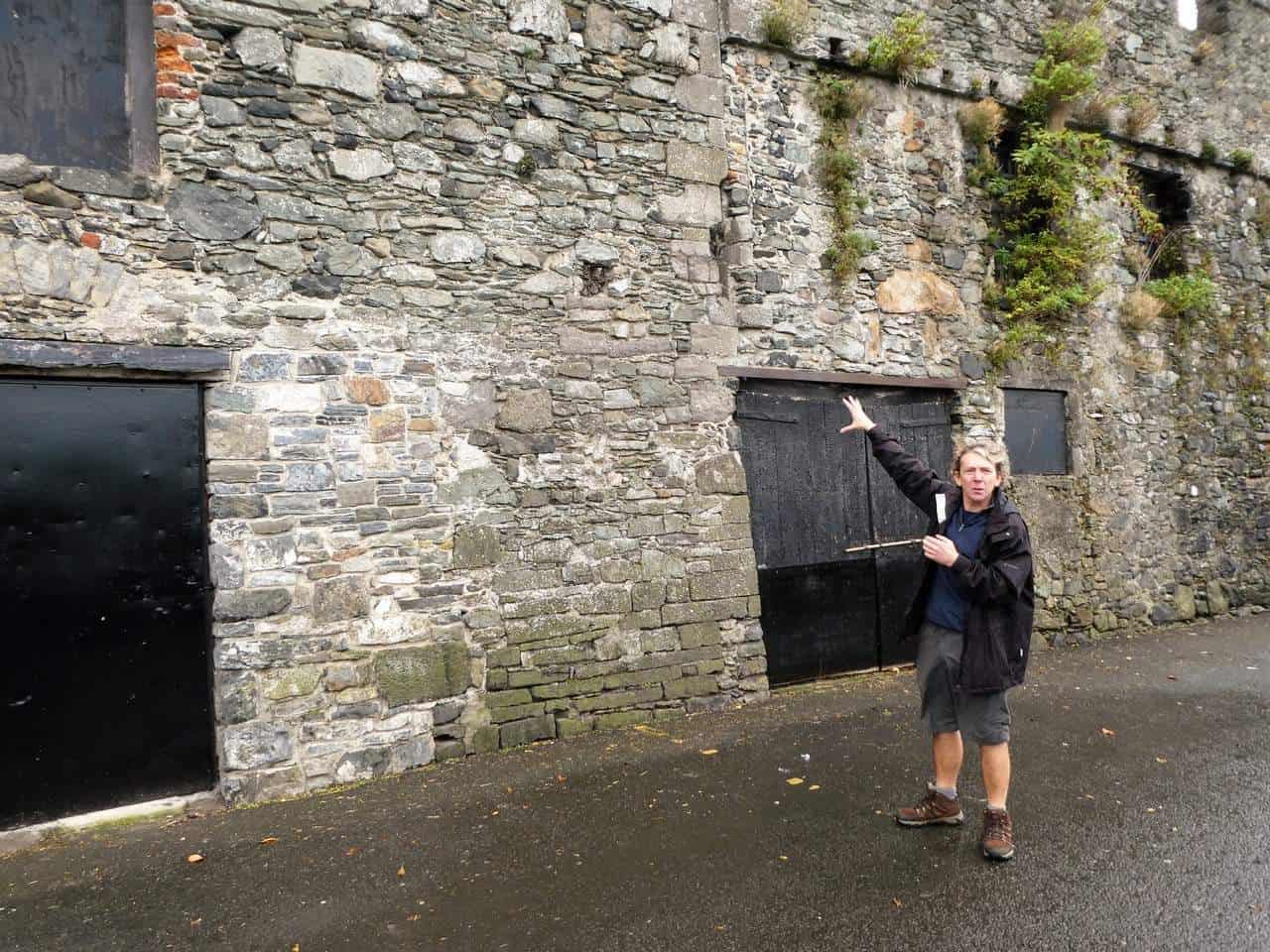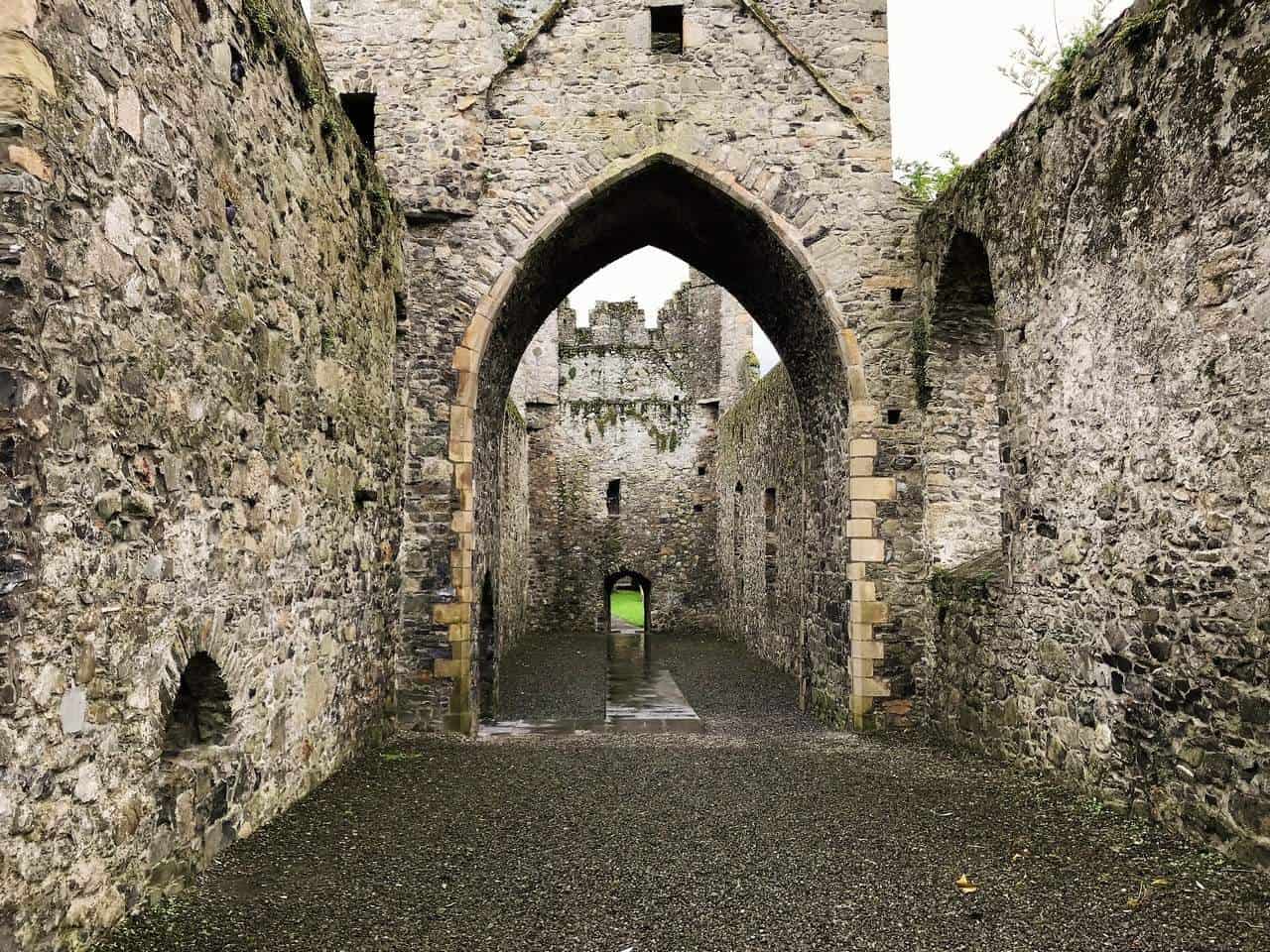 We had lunch ad PJ O'Hare's. PJ O'Hare's is a traditional Irish pub. We ate lunch in what was originally the grocery store but is now the dining area of the pub. This room with its crackling open fire has remained untouched over the years.  On the wall hung the framed Leprechaun bones & clothes of Sean Og, found by the late PJ O Hare.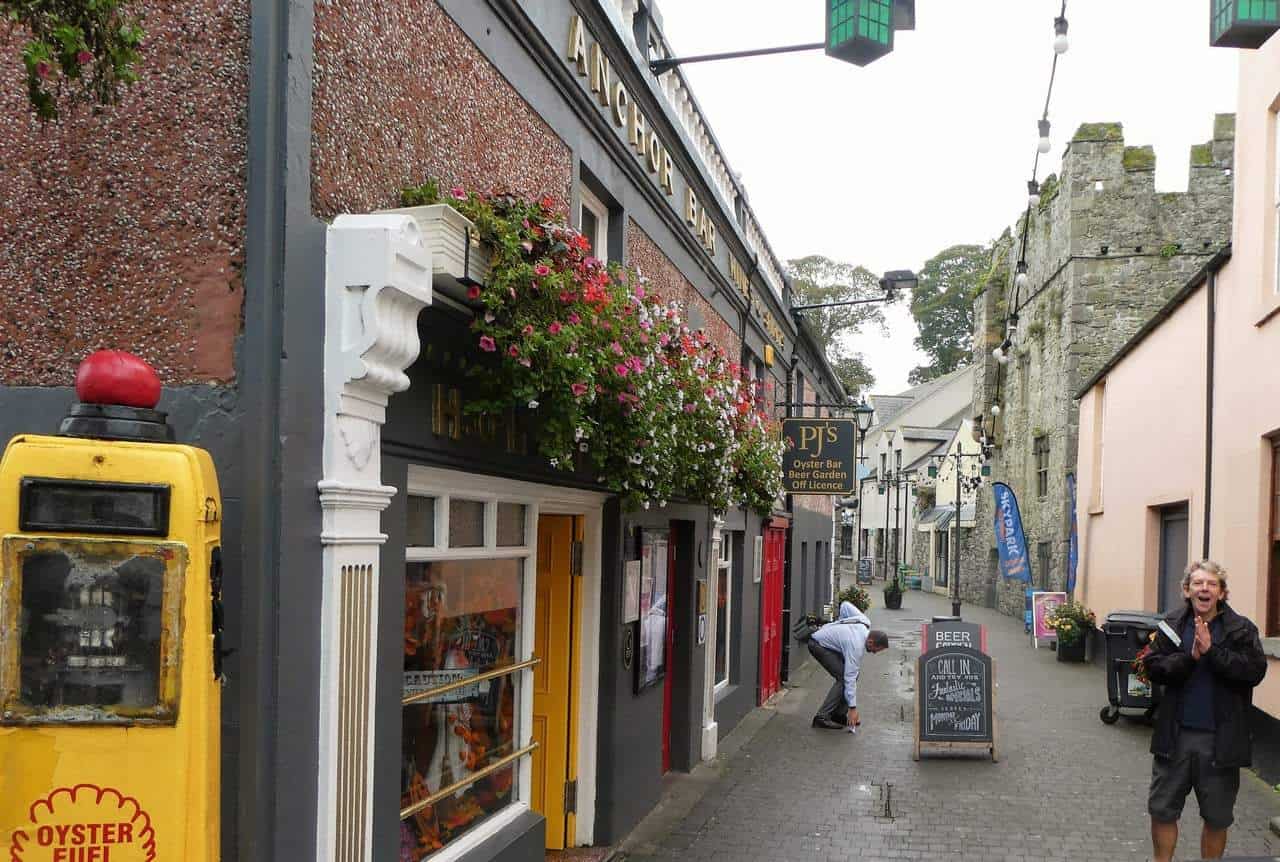 King John's Castle
If time permits, think of visiting the King John castle in nearby Limerick. King John's Castle built in the 12th century overlooks Carlingford Lough. It is located on an Island known as King John's Island. At the castle, you will learn history and lore as this is the King John associated with legends such as Robin Hood and the Knights' of the Round Table.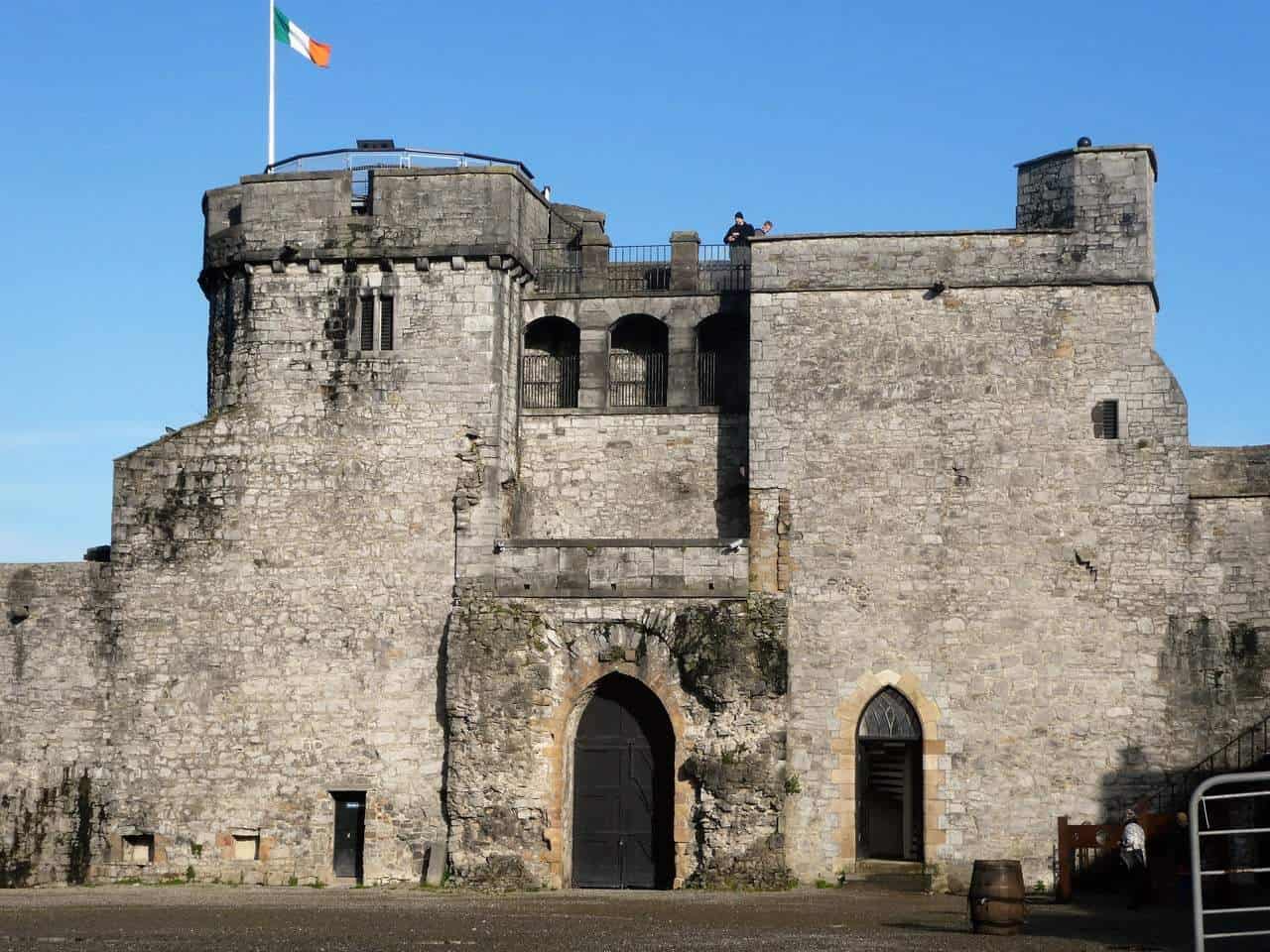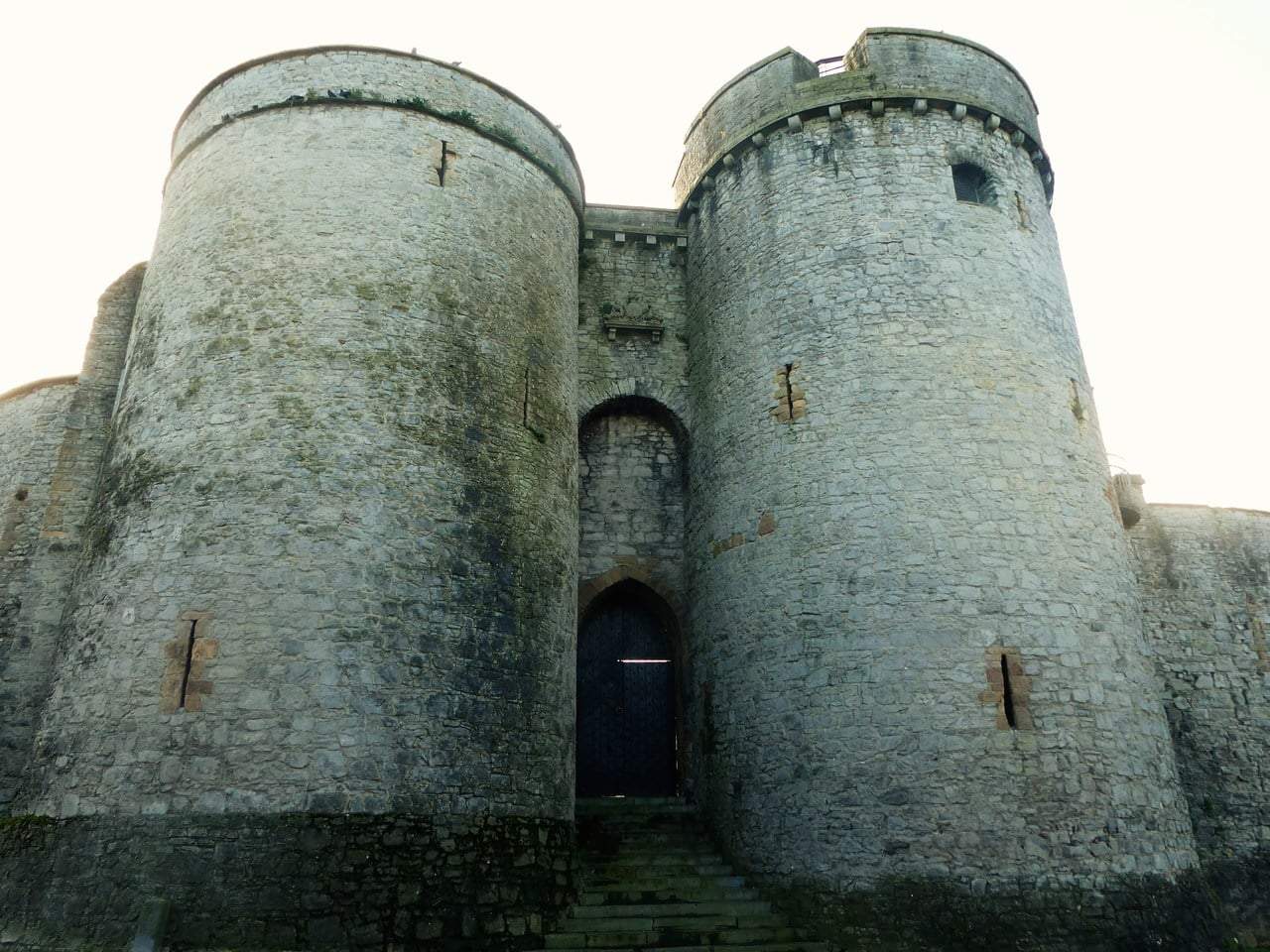 King John minted his own coins so you can visit the castle mint. In the courtyard, you will discover a medieval campaign tent, blacksmiths forge, and scenes from a siege.  In time, a town known as Limerick City today grew around the castle. The views of the city from the top of the castle are wonderful.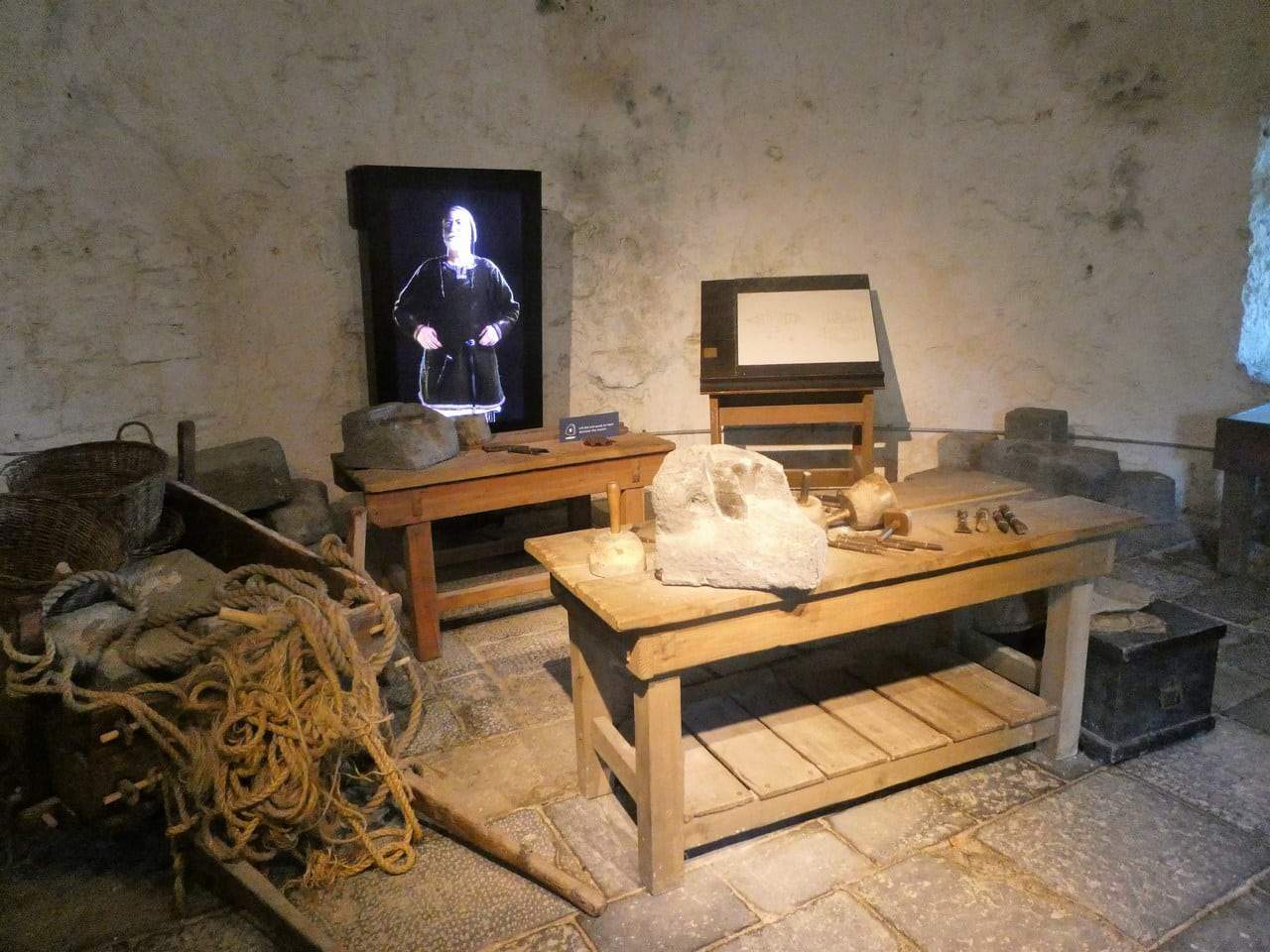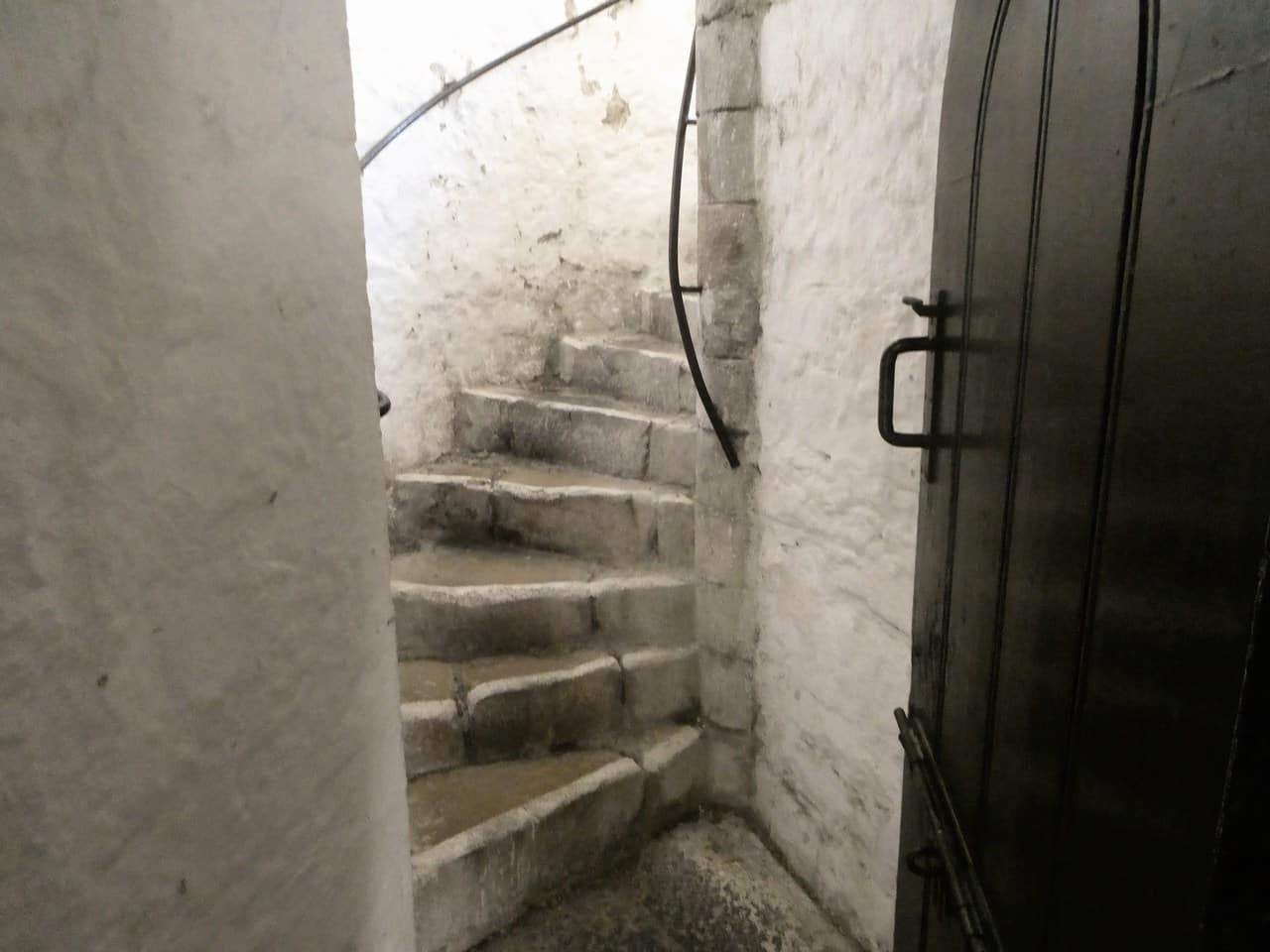 The Leprechaun Whisperer
No visit to Ireland, let alone Ireland's Ancient East would be complete without meeting Kevin Woods, the Leprechaun Whisperer. Kevin Woods is Ireland's last Leprechaun Whisperer. In 2002 he found gold coins in a stone wall on Ghan Road, Carlingford which enabled him to communicate with "Carraig, " the elder of the 236 surviving leprechauns.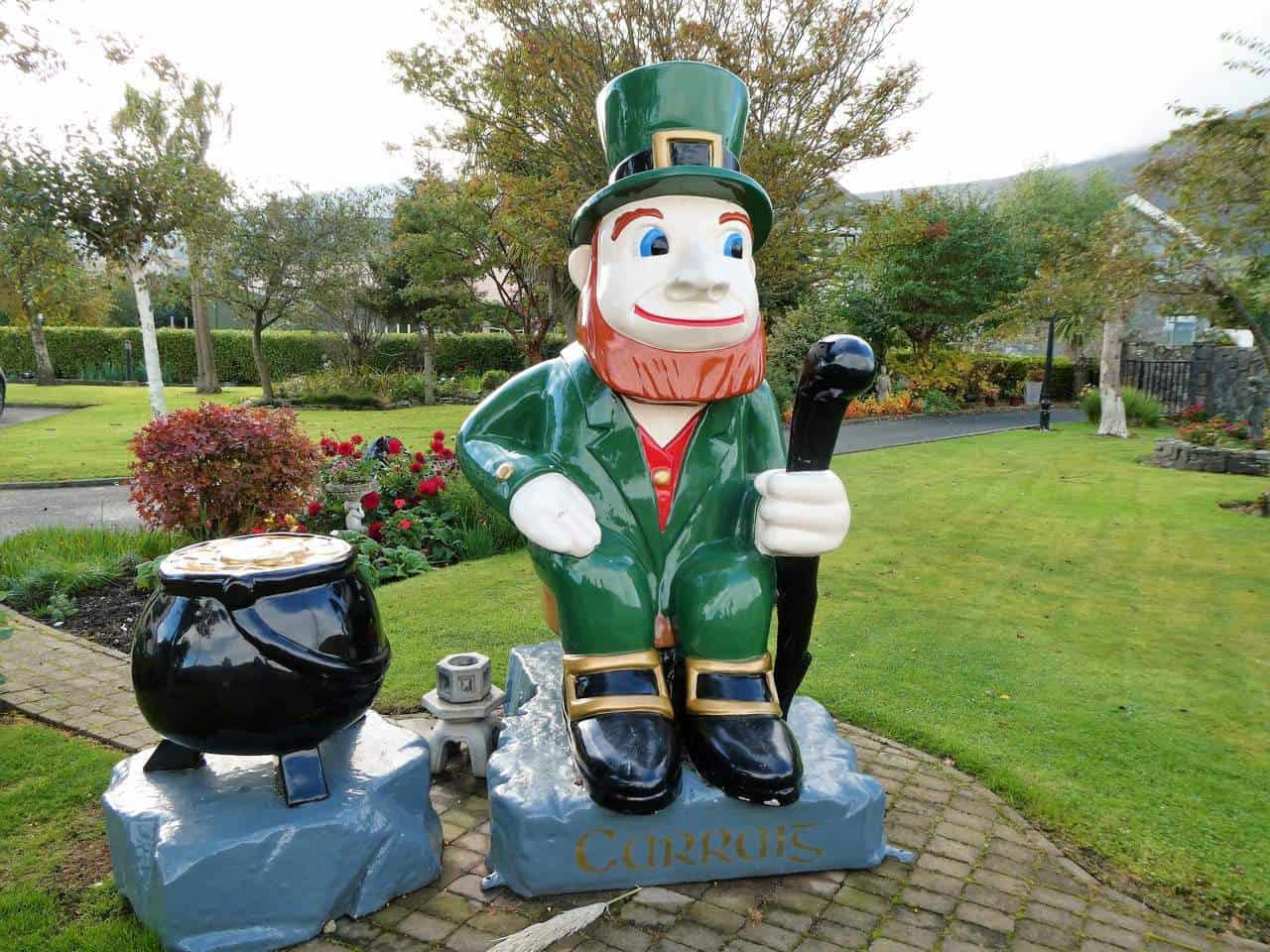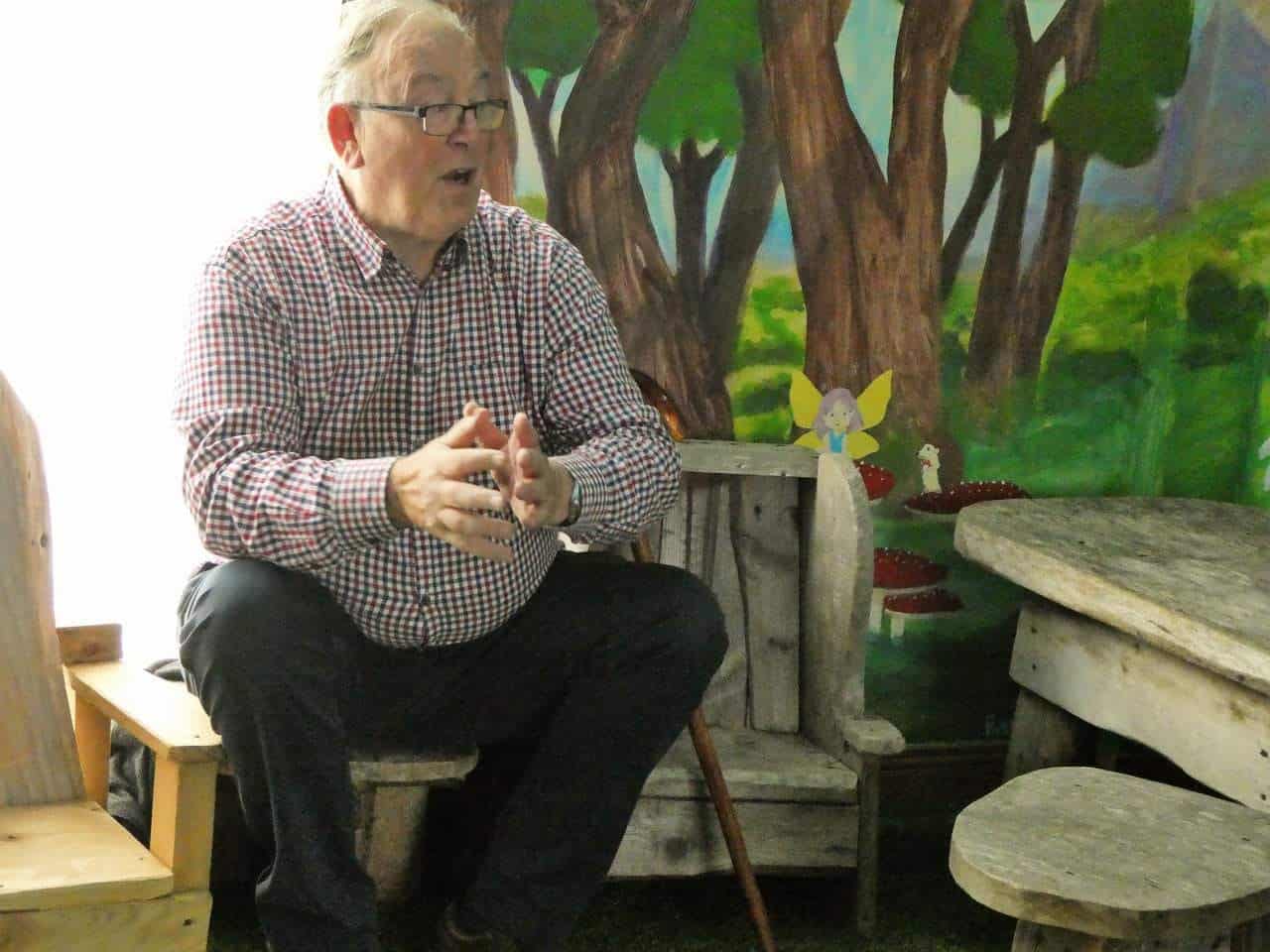 Since 2009 the leprechauns are protected under the Europeans Habitats Directive. Signs in Carlingford Mountain read: "Europeans Habitats Directive plants, wild animals, and leprechauns are protected in this area. Please tread lightly. Hunters and fortune seekers will be prosecuted".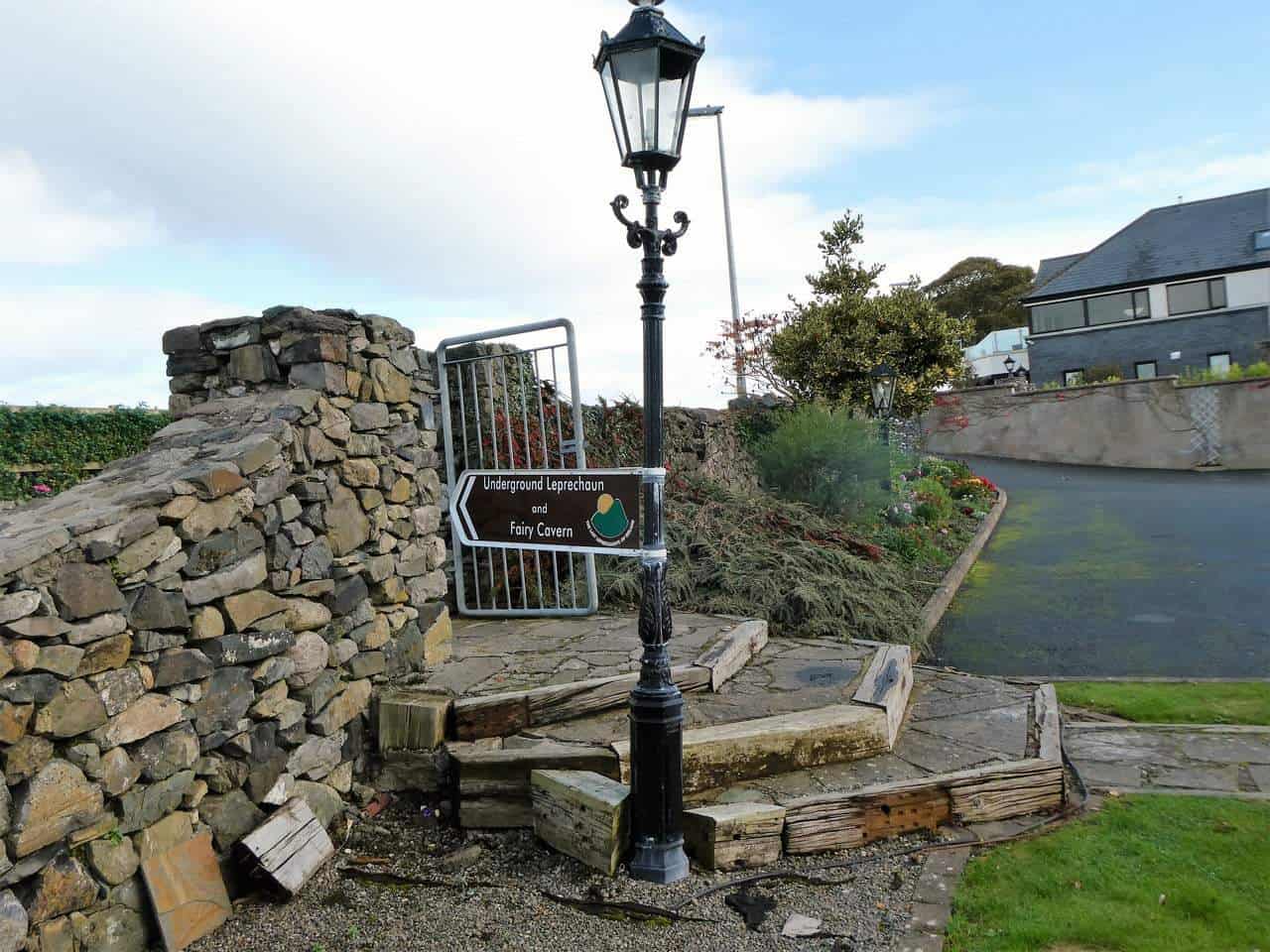 Love and Proposals
Across the street, Kevin has a park which is where you can find the underground leprechaun and fairy caverns. The park is on the shore of the Carlingford Bay. There are many unique things and areas to this park. There was a chair there for a giant. But the proposal stone was the most fascinating to me. The top comes off the stone and Kevin has rings with a note that says if you are here and want to propose but don't have a ring, please take one. Proposal stones are found all over Ireland before the 18th-century. Lovers and married couples sat on these stones and made a wish for a long and happy life together. In the 18th and 19th century the church became alarmed by what they saw as superstition associated with the stones, and soon the stones began to disappear.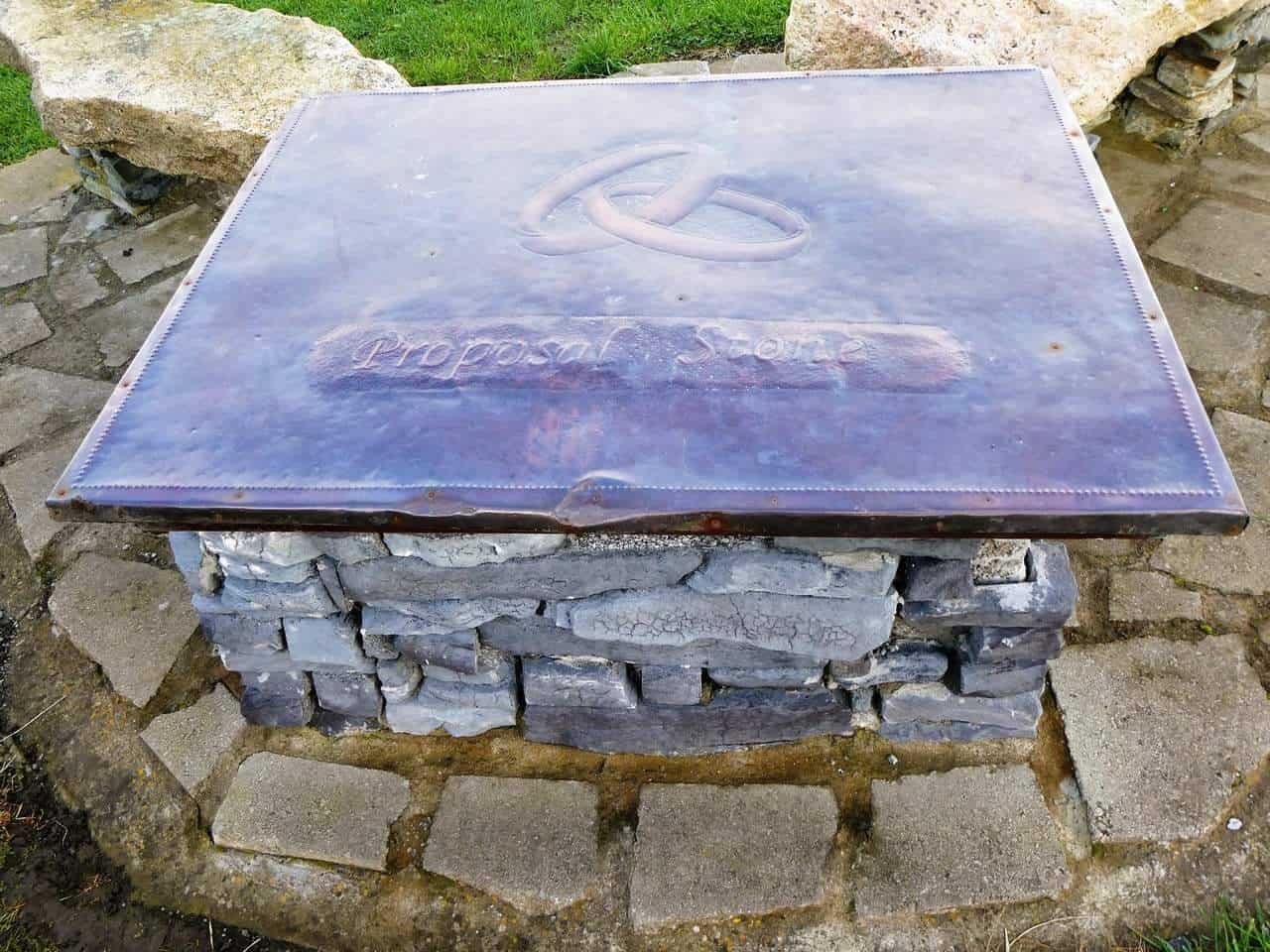 Last Night
For our last stay in Ireland's Ancient East, we recommend The Four Season's in Carlingford. It is a family owned 4-star hotel. The Four Seasons has an unbeatable location being just one minute from the historic center of Carlingford.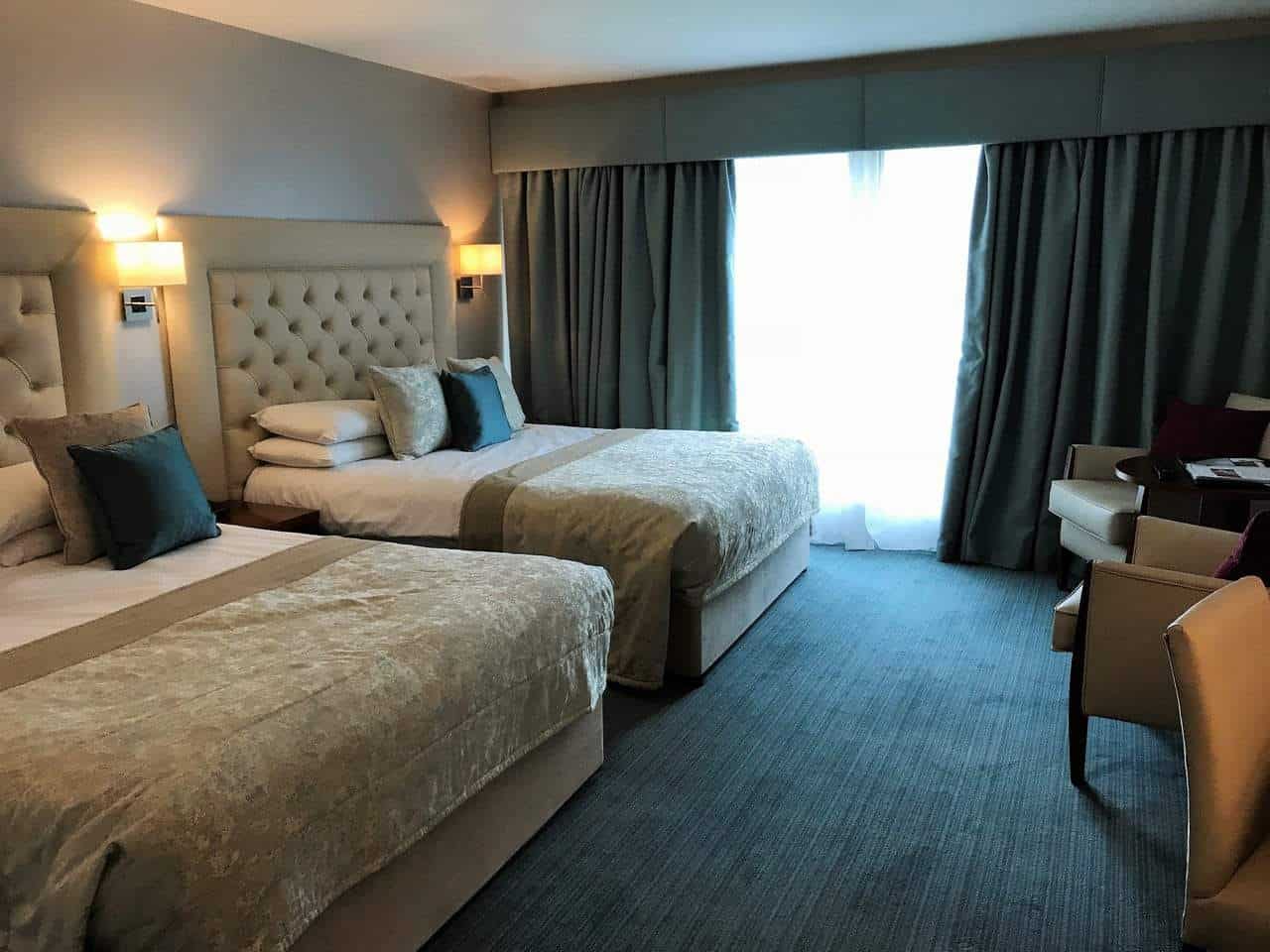 The Four Seasons has a beautiful bar, the Liberties Bell Bar. I had an excellent gin and tonic made with Irish gin. Then we had dinner in The Liberties Bell Bistro. They have lots of seafood options. All of their dishes and prepared using locally sourced fresh seasonal produce. I had the salmon with mashed potatoes, a delicious salad and vegetables served family style.
Goodbye
That brings our four-day road trip through Ireland's Ancient East to an end. We leave the history, storytellers and fabulous hotels but take home beautiful memories. If you have time, I would recommend making this an 8 to 10-day trip. Ireland's Ancient East is beautiful, relaxing and full of friendly folks. You will have no problem finding a pub to enjoy a pint or conversation or both! This is a place you will quickly wish you could stay longer.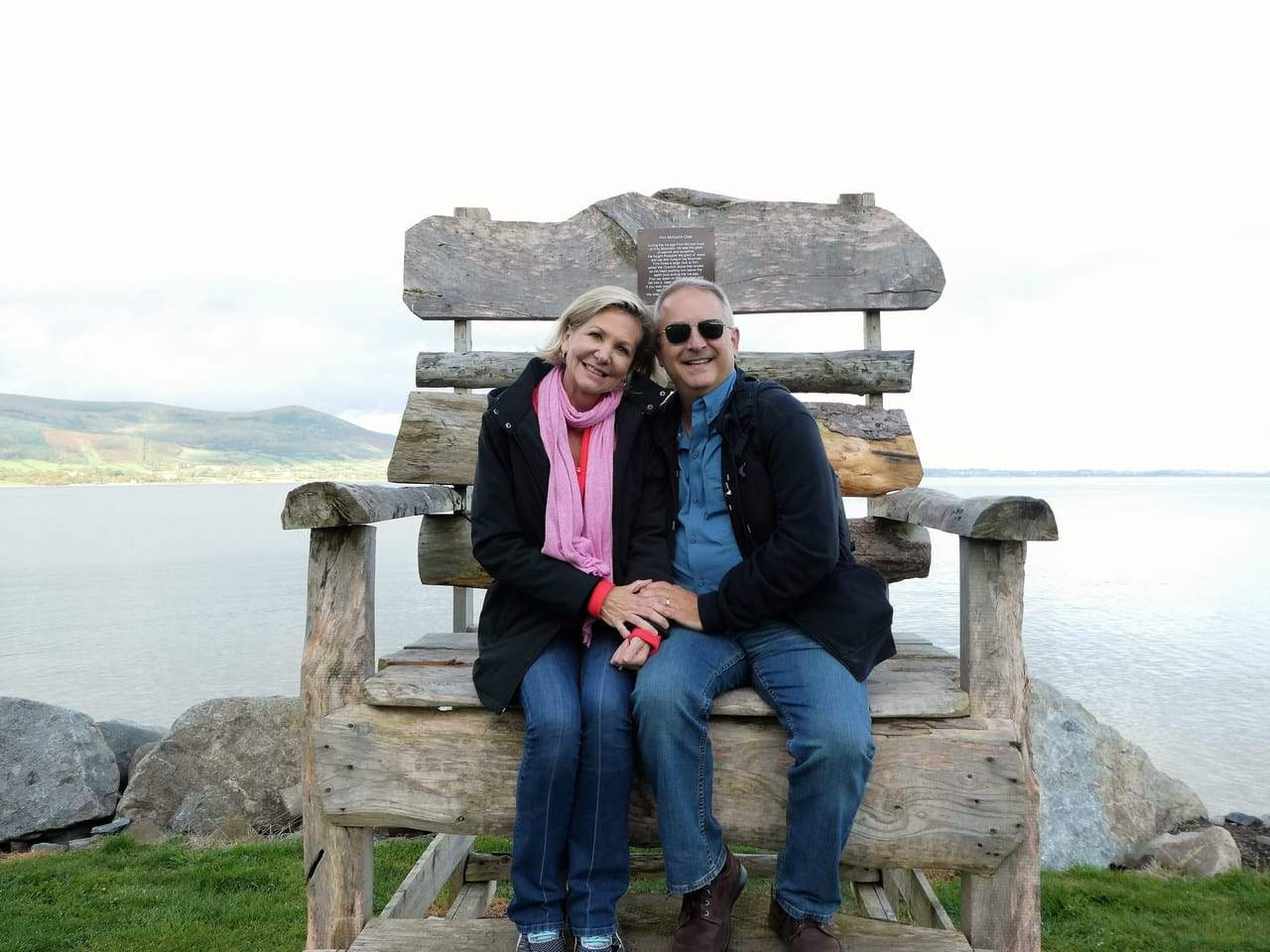 A video tour of our day 4

This is part 4 of a 4 part Ireland series… be sure to read part 1 of our road trip in Ireland.
You might also be interested in making your own gin while in Ireland.