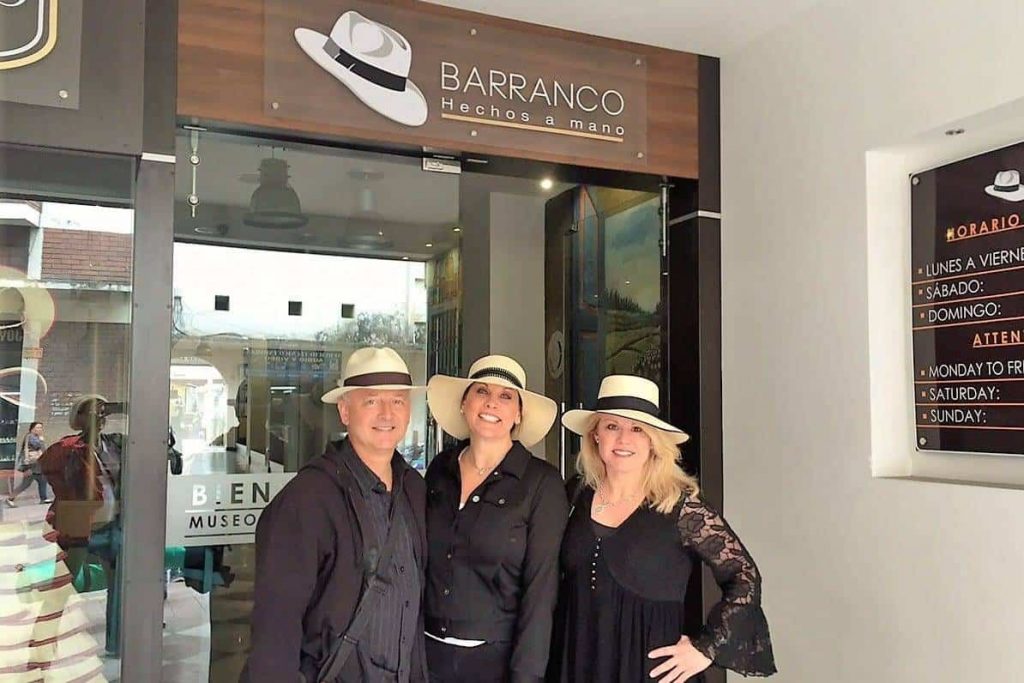 Panama Hat
Did you know that the Panama Hat originated in Ecuador and not Panama? It originated in the mid-1600's. It wasn't until 1835 that Ecuador started shipping the hats worldwide and made a fortune. The hats became popular when the US President Theodor Rosevelt wore it during his visit to the building of the Panama Canal. He was photographed wearing it, and that really made it famous. That's where it got its wrong name.
Custom Hat
What a fun time to have a custom hat made for you at the Barranco Panama Hat Factory. Our out of town guests wanted to buy a genuine Panama hat to take back with them to the US. We took them to the Barranco store where you can get your hat customized to your liking. The store is a museum because they have lots of old equipment on display that shows the methods they used to make the hats back in the day. What's nice about Barranco is that if you don't find a hat you like from the extensive inventory of already made, you can start off with a blank hat and have it customized to whatever you want.

All in a Day
Our friend liked features of many different hats and wanted one tailored, so she started off with a blank. First, she wanted a particular "dent" (not exactly sure what they call it) on the top.  Next, she wanted black trim around the brim and finally, a black ribbon.  They have all the equipment on site so you can watch them do the pressing of the dent. The ladies do all the sewing while you wait.  In the end, you walk away with the perfect hat. It turned out that 3 out of 4 of us got a new hat that day.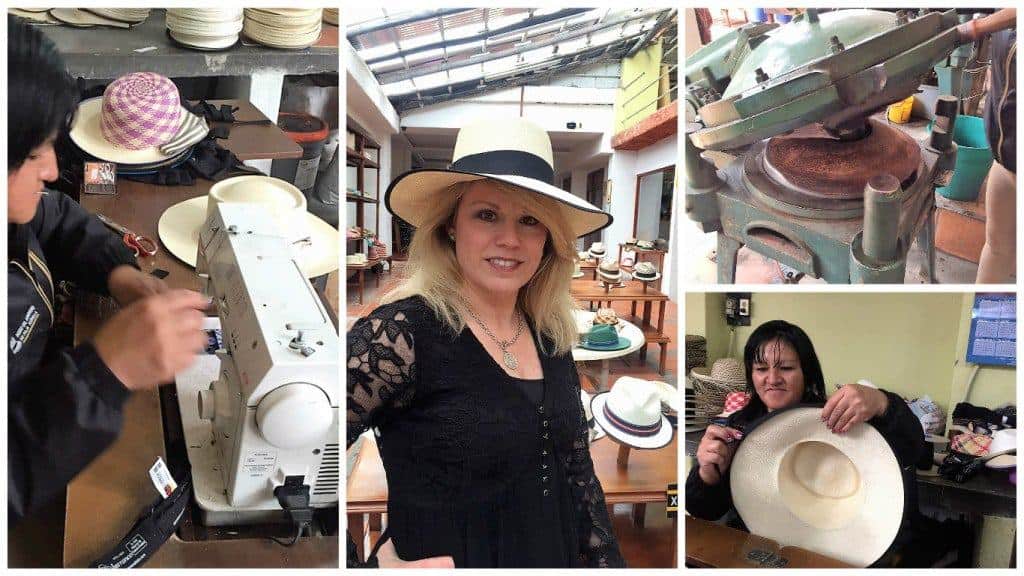 For a great day trip from Cuenca visit the Santuario de la Viren del Rocio Church in the city of Biblian.
While in Cuenca try some Street Food.