San Francisco is a popular tourist destination. It is known for its cool summers, fog, steep rolling hills, eclectic architecture, the Golden Gate Bridge, and cable cars. What time of year is the best time to visit San Francisco? I'll get to that in a few minutes, but first, we have put together a great 36 hour San Francisco Itinerary for you.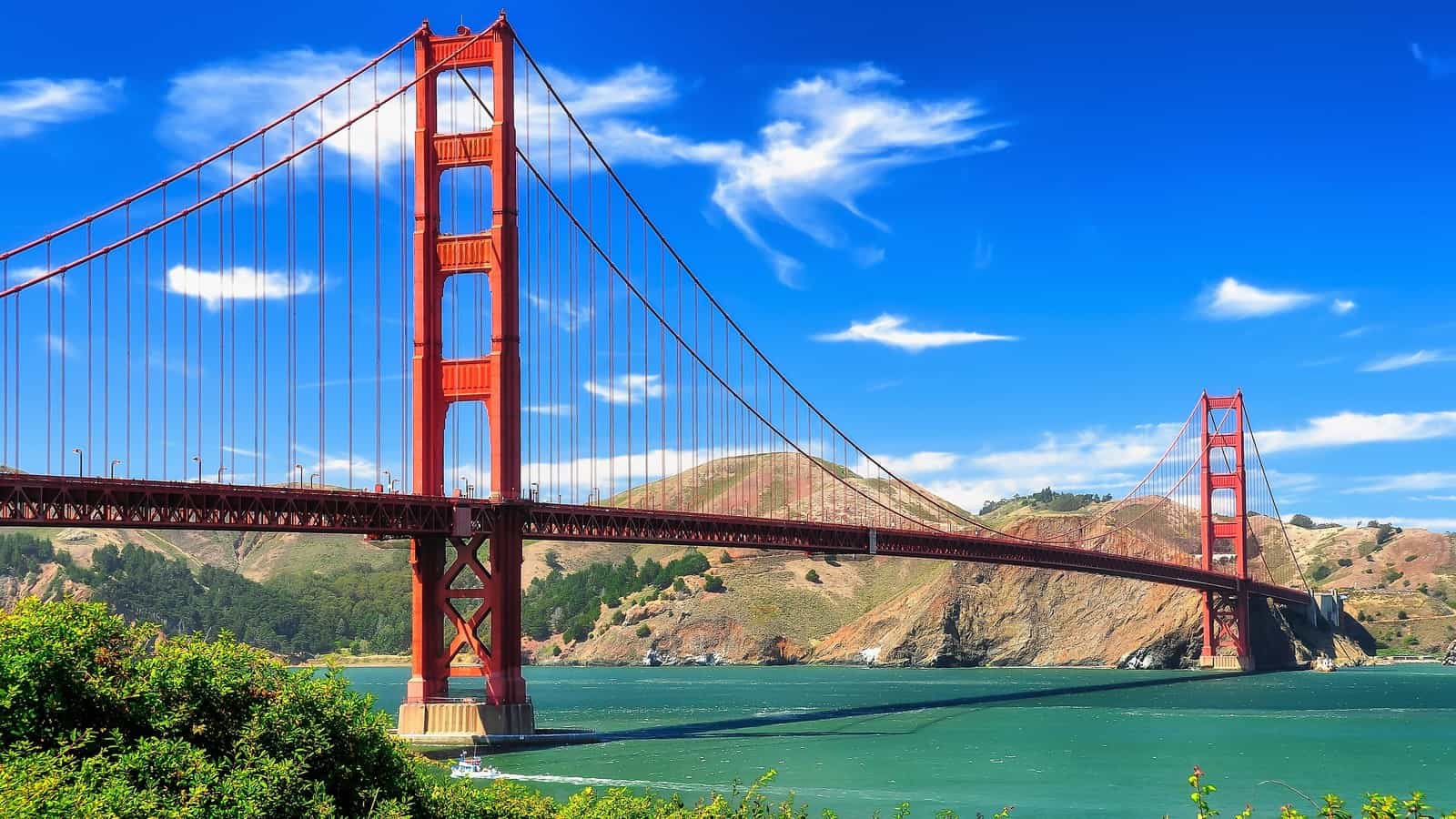 A Winery You Can Visit Without Leaving the City
There are estimated to be approximately 100 neighborhoods in San Francisco. Different neighborhoods of San Francisco have nicknames. We recommend tasting wine at Bluxome Street Winery, in a neighborhood known as South of Market or SOMA. Bluxome Street Winery is an urban winery located in the heart of SOMA, where you can taste wine without leaving the city.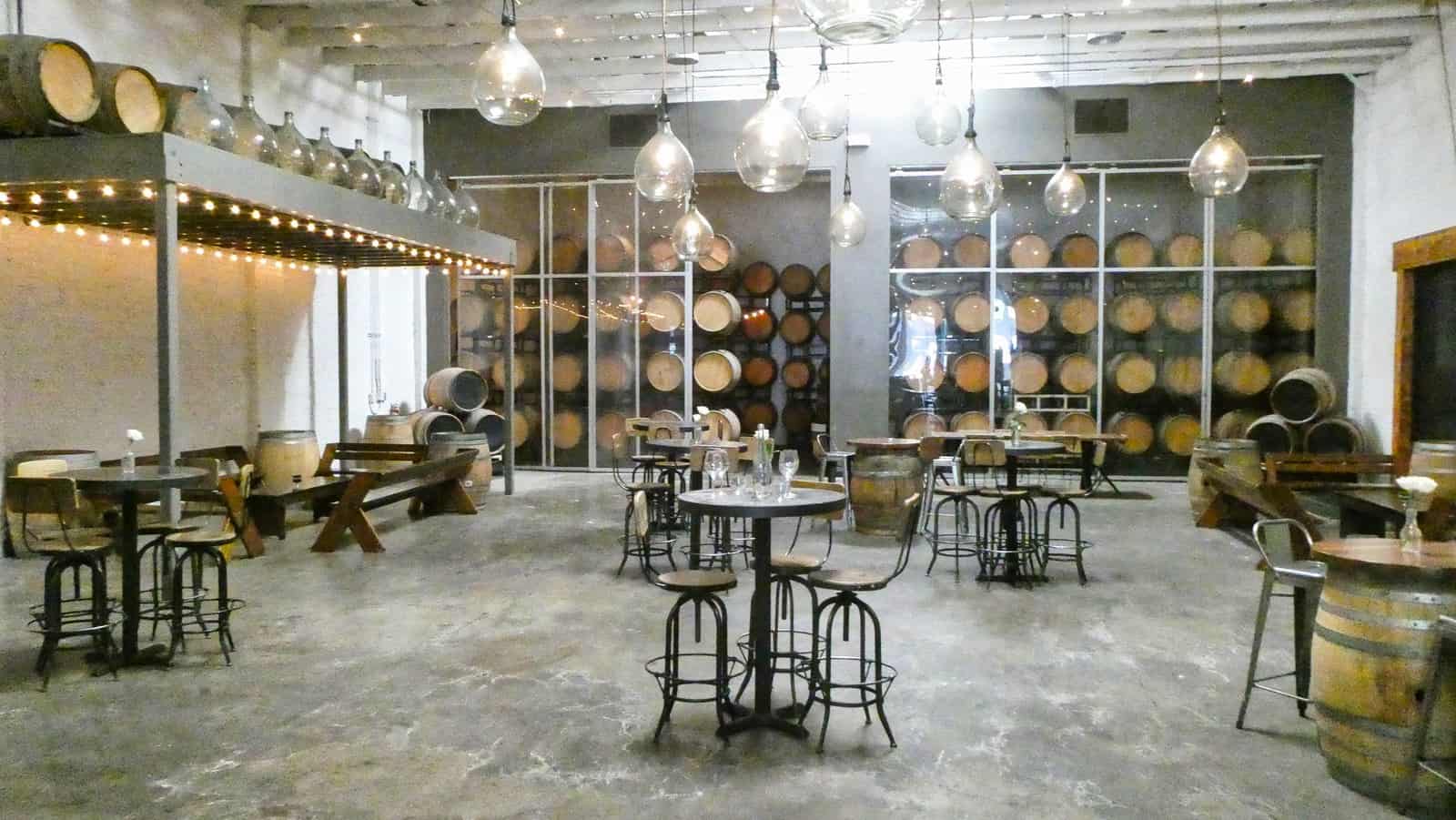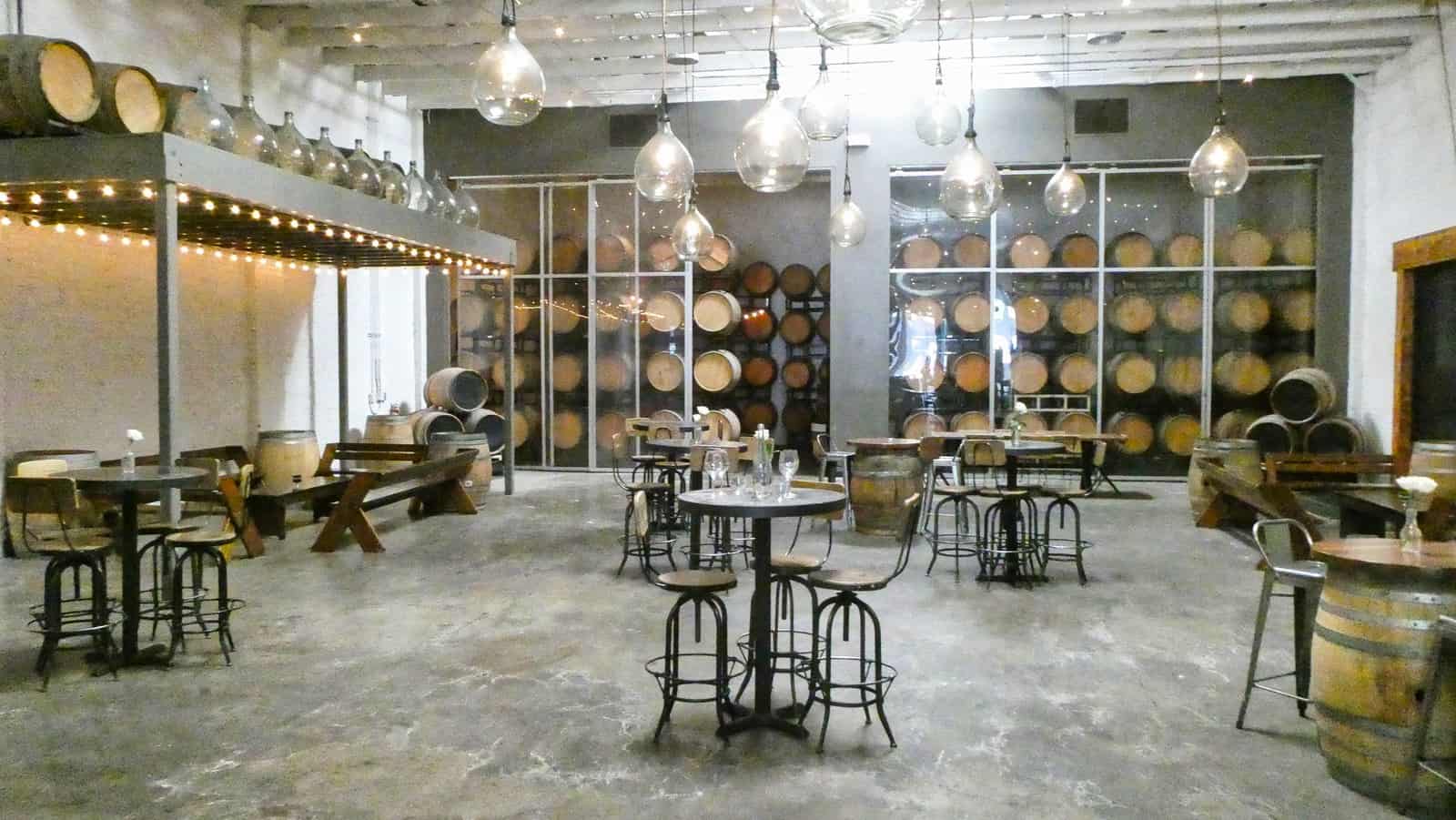 Bluxome sources most of its grapes from low yield vineyards in Sonoma County. But they also own a Russian River vineyard named Balinard. As the location suggests, Balinard is planted with Pinot Noir grapes and farmed organically. So they have a significant focus on Russian River Valley wines.
Before the 1906 earthquake, over 100 wineries called what is now SOMA home. The destruction from the earthquake, coupled with Prohibition, wiped them all from the map. But now, since 2012, San Francisco has had a working winery once again.
Bluxome Street Winery honors this neighborhood's history by creating cool-climate wines such as pinot noir, chardonnay, sauvignon blanc, and viognier.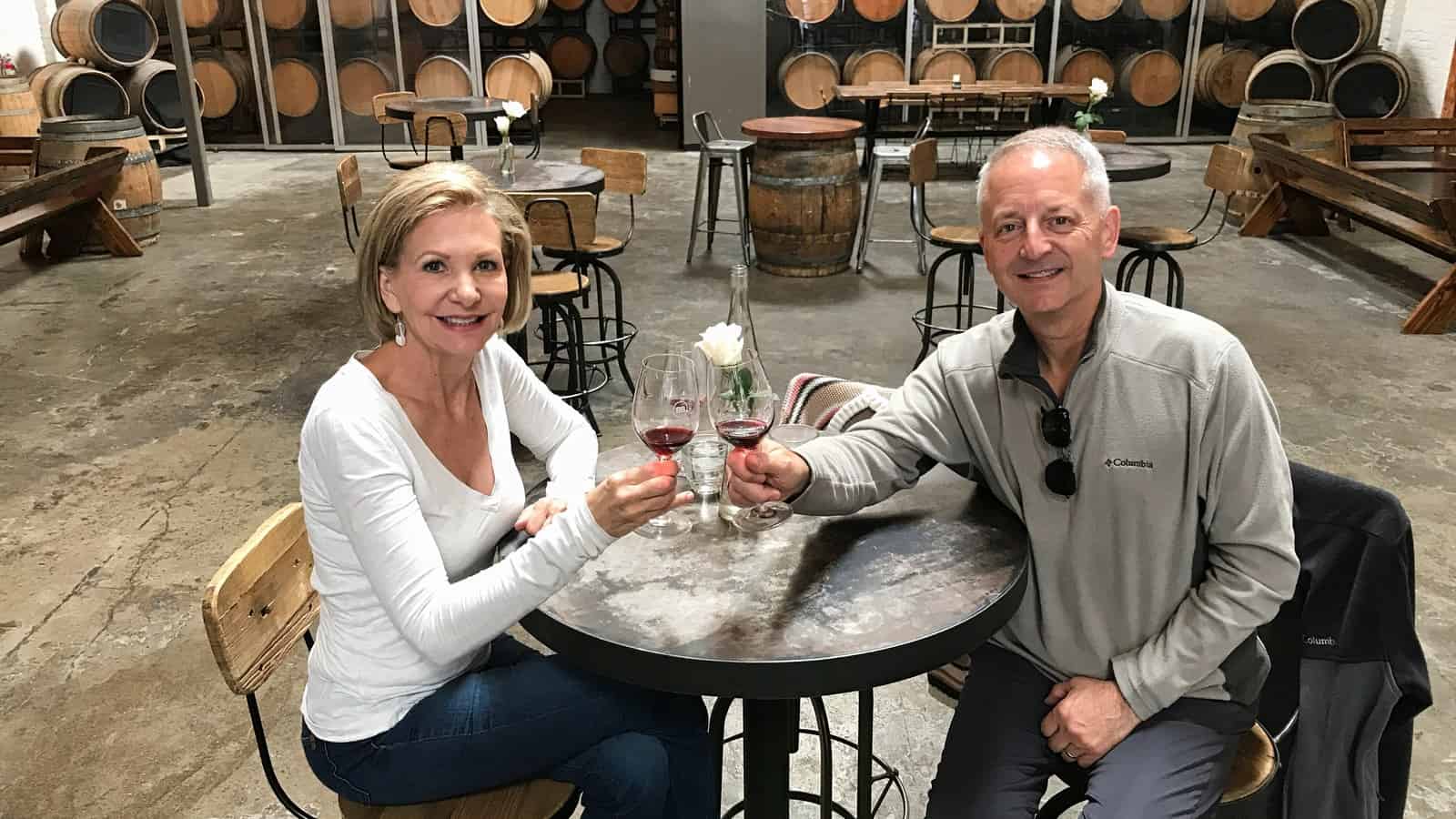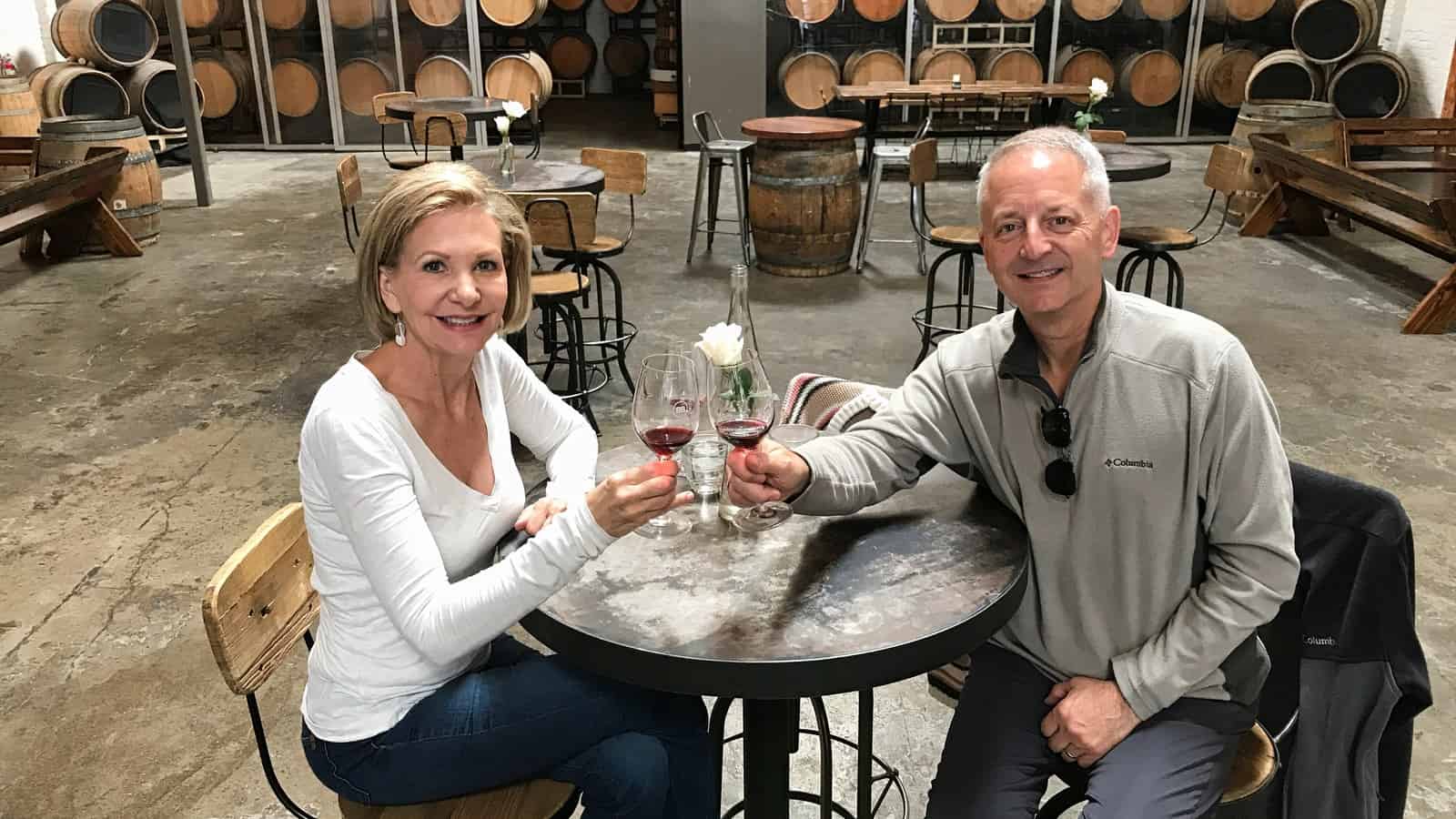 We had fun and a wonderful wine experience right in the heart of San Francisco. It was great to taste wine made in San Francisco, and best of all, we were able to walk to and from this tasting from our hotel.
Bluxome, a working winery and tasting room, has a friendly vibe. They are open from 1 pm until 8 pm on Tuesday – Saturday.
Dine at John's Grill
First, San Francisco is a dream city for foodies with the most eateries and farmer's markets per capita in North America. With so many great places to try, it is sometimes hard to decide where to eat. So, we make our first recommendation, John's Grill, not just on great food but on history too.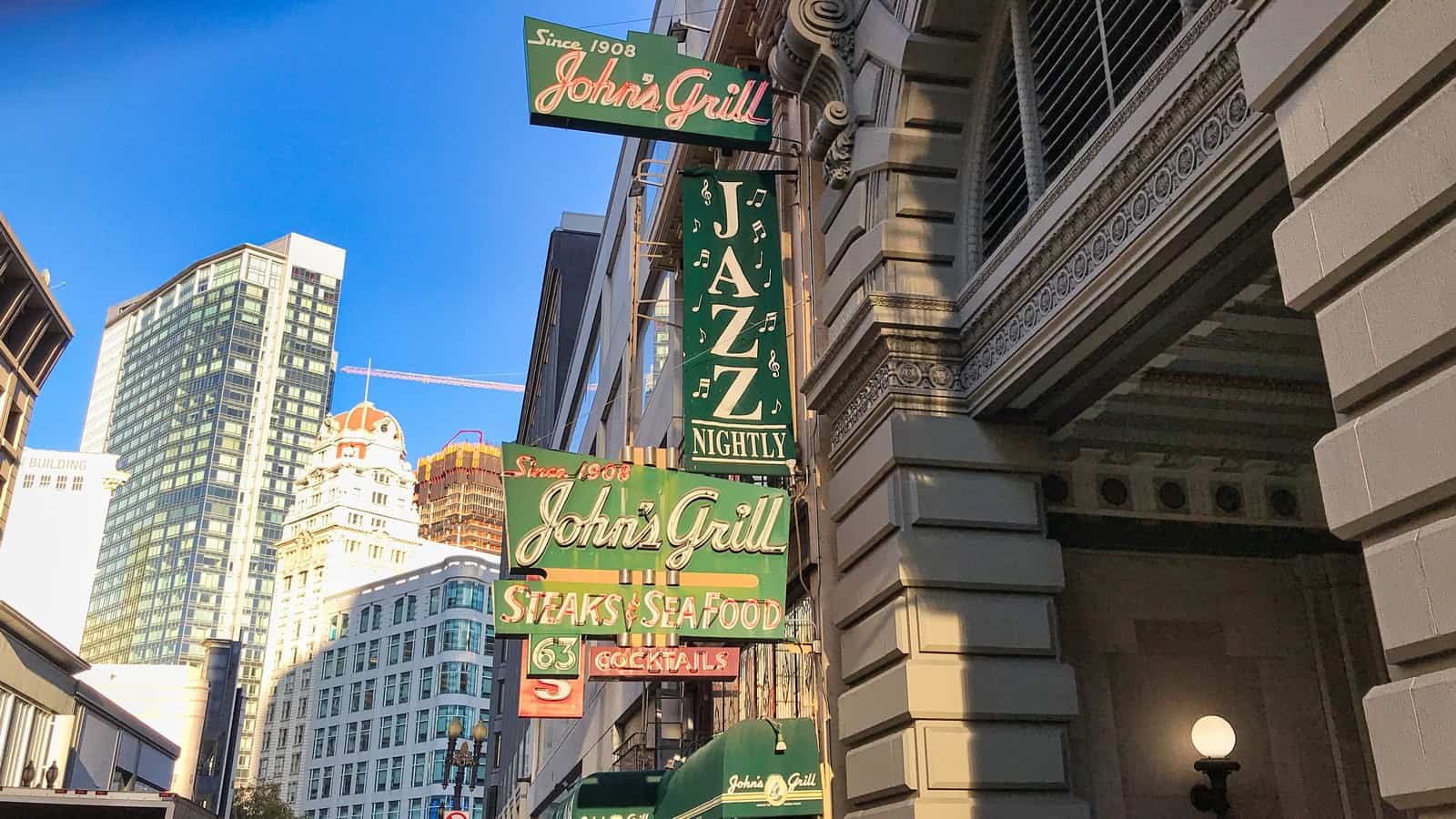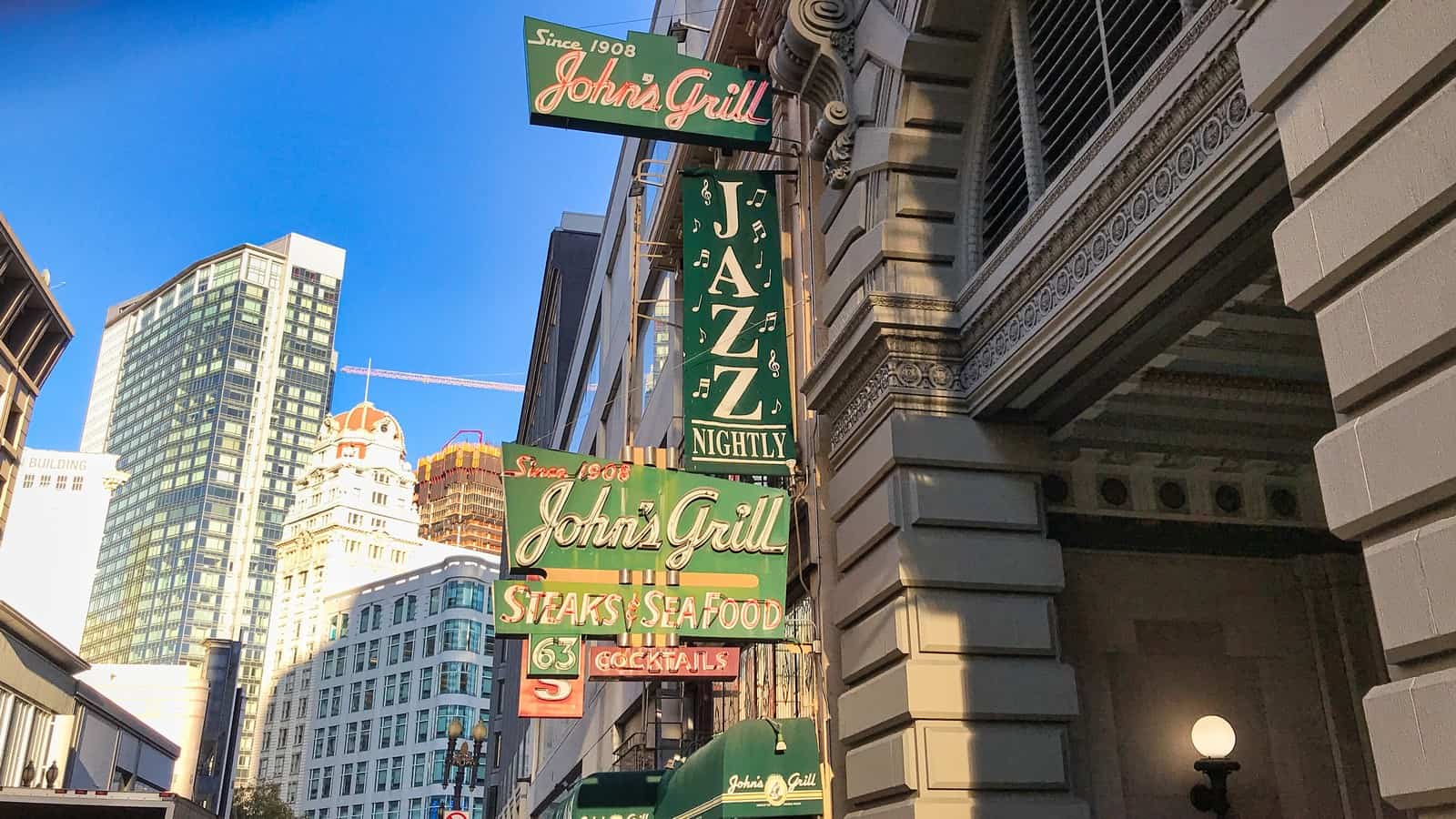 John's Grill has been hosting people like you and me as well as celebrities for over 100 years. They opened their doors in 1908.
Upon entering John's Grill, you will find period furnishing and dark paneled walls adorned with numerous photos of bygone days in the Grill and San Francisco.
John's Grill is commonly known for its carefully curated dishes. On the menu, diners will find many excellent choices, both healthy and maybe not so healthy, but all delicious.
At John's Grill, we started with a delicious Dungeness crab cocktail. Keith had the Oysters Wellington. This special of the house was a featured dish in Gourmet Magazine. Keith loved this unusual entree that played off of the Beef Wellington concept. Tina had fresh sea bass with lots of veggies on the side.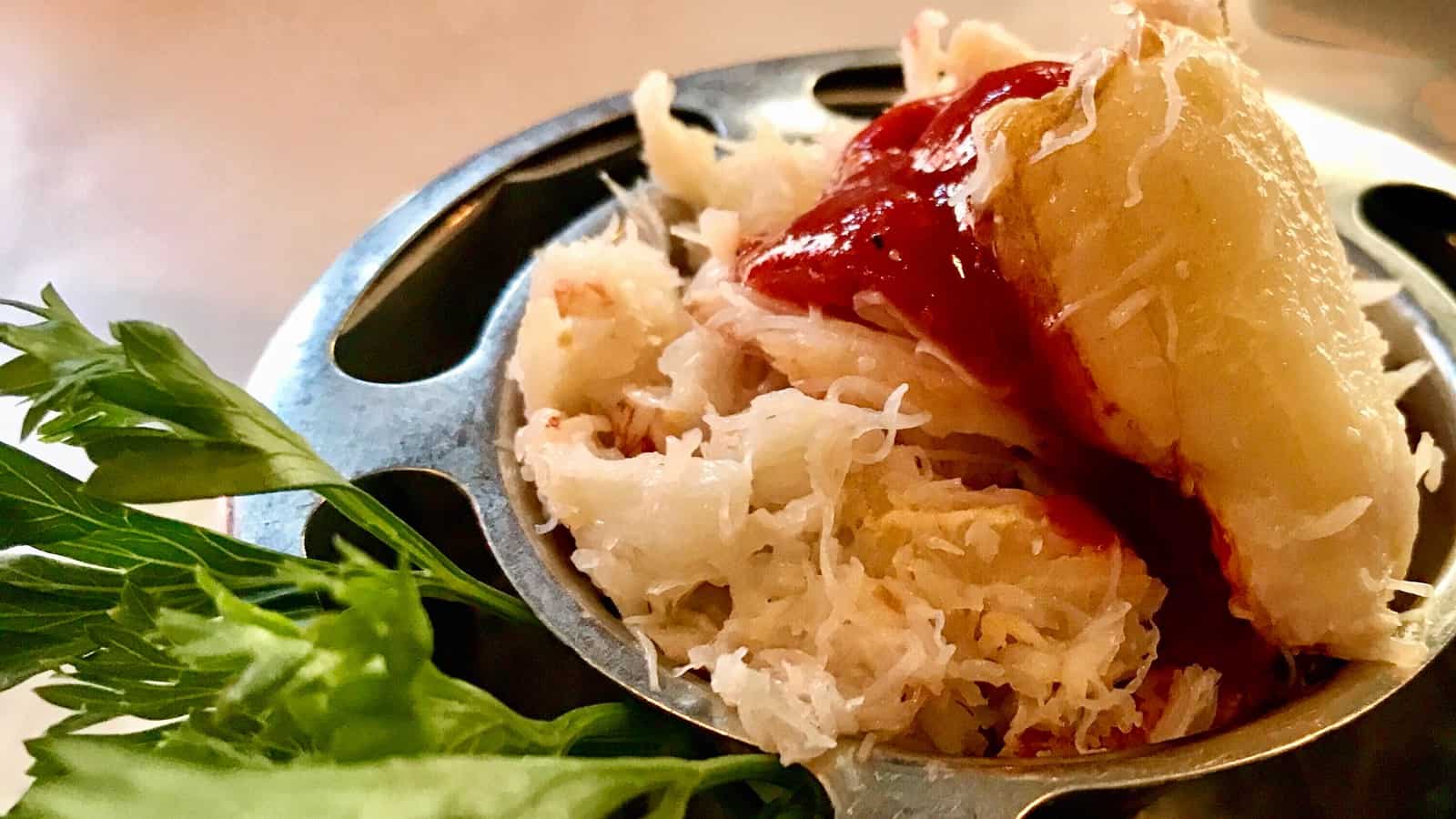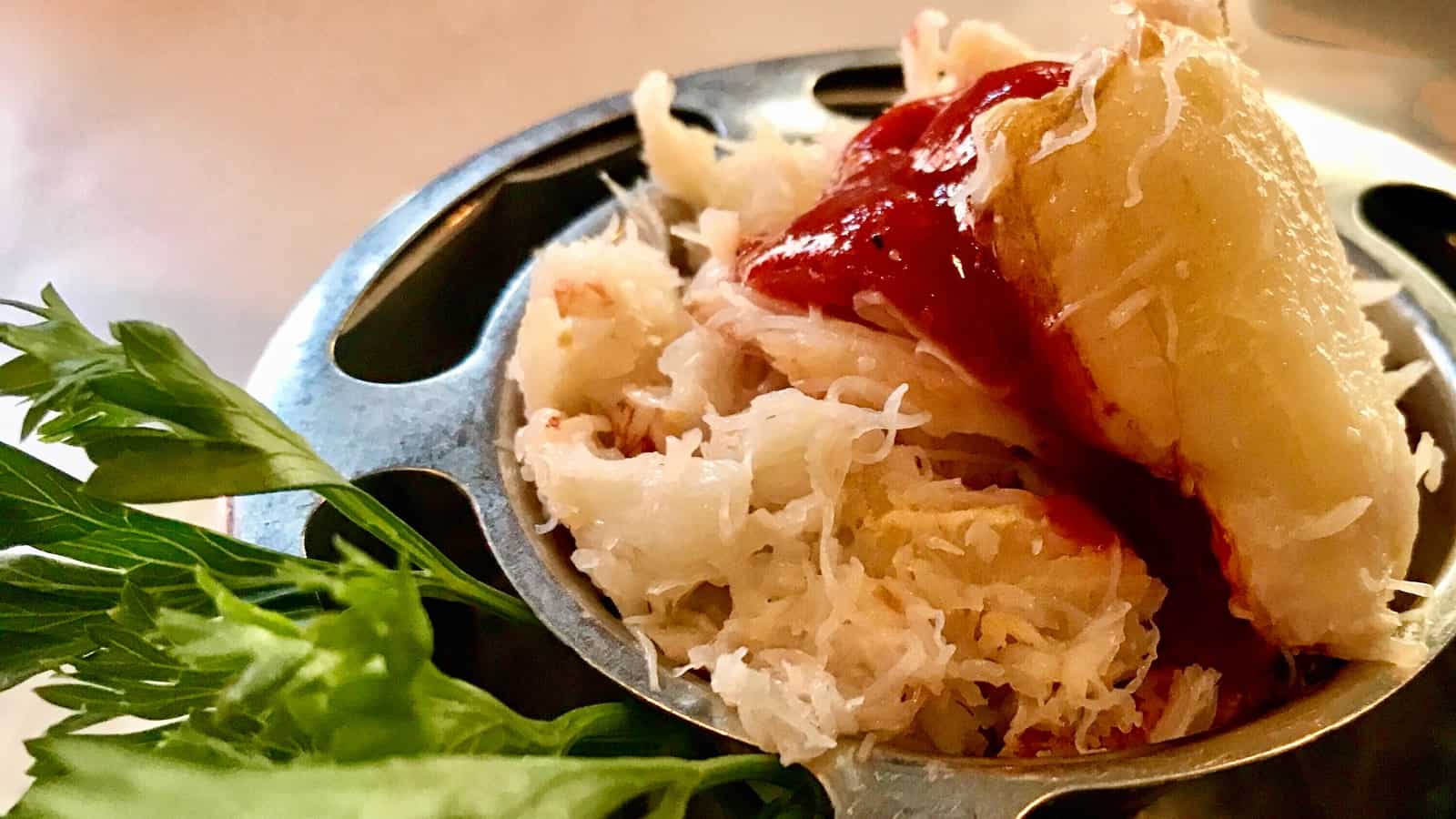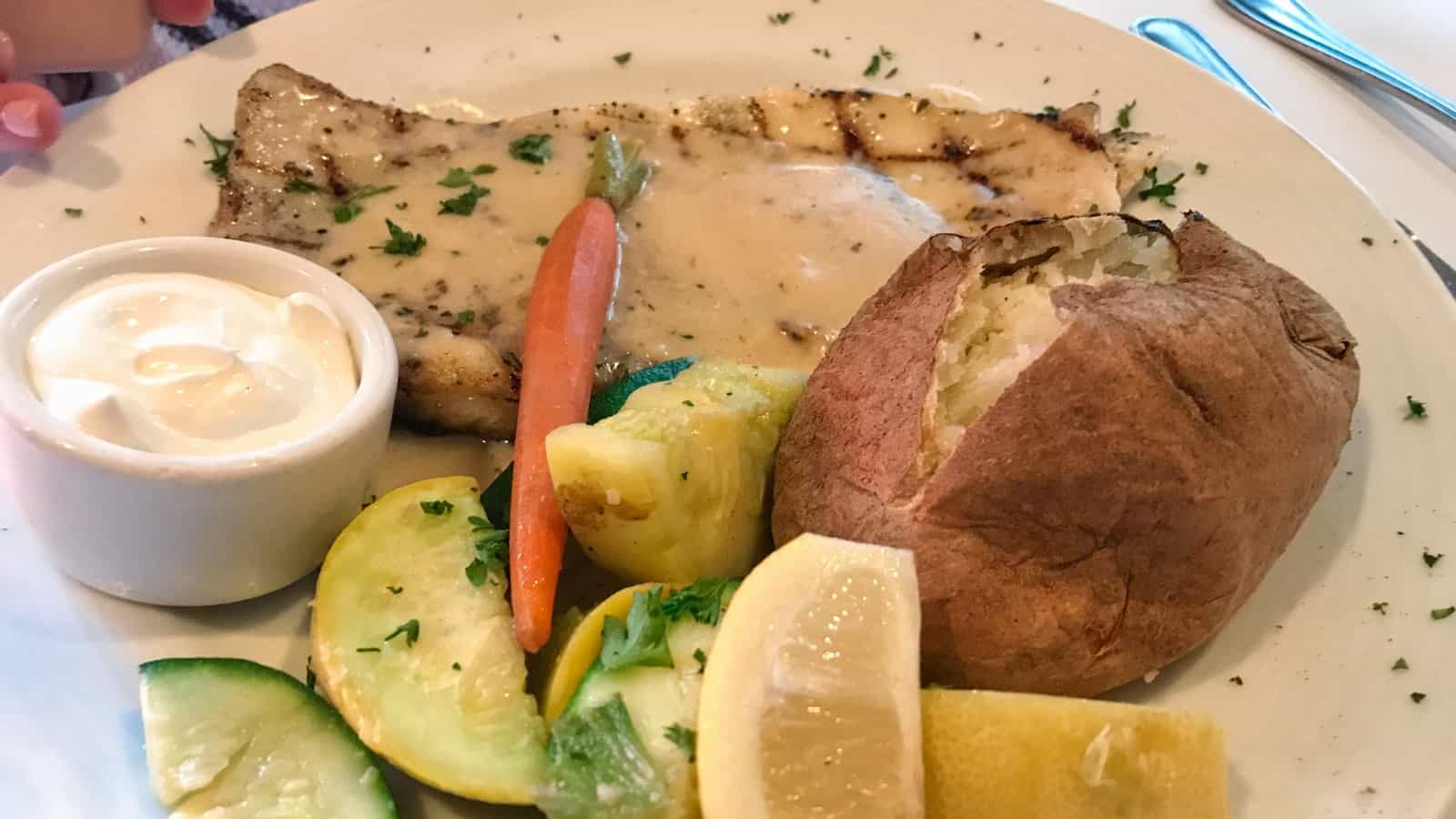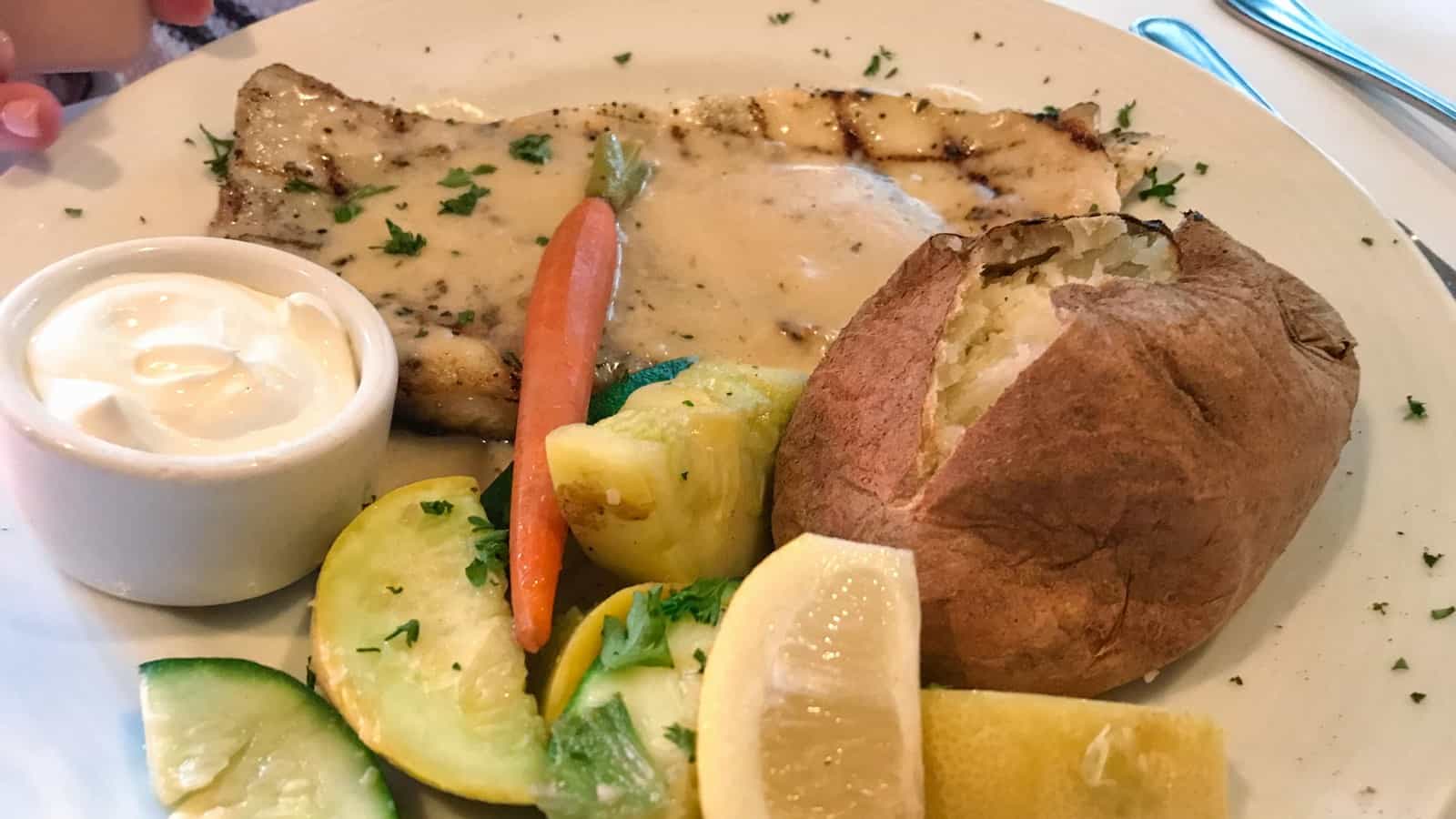 The Inn at Union Square
For an authentic San Francisco experience, plan on staying at The Inn at Union Square. The Inn at Union Square is a sophisticated, boutique Greystone Hotel located in the heart of the city. Its location is perfect for visiting museums, parks, and historic landmarks of San Francisco. During our stay here, we walked to almost all the places we are recommending in this 36 Hours San Francisco Itinerary.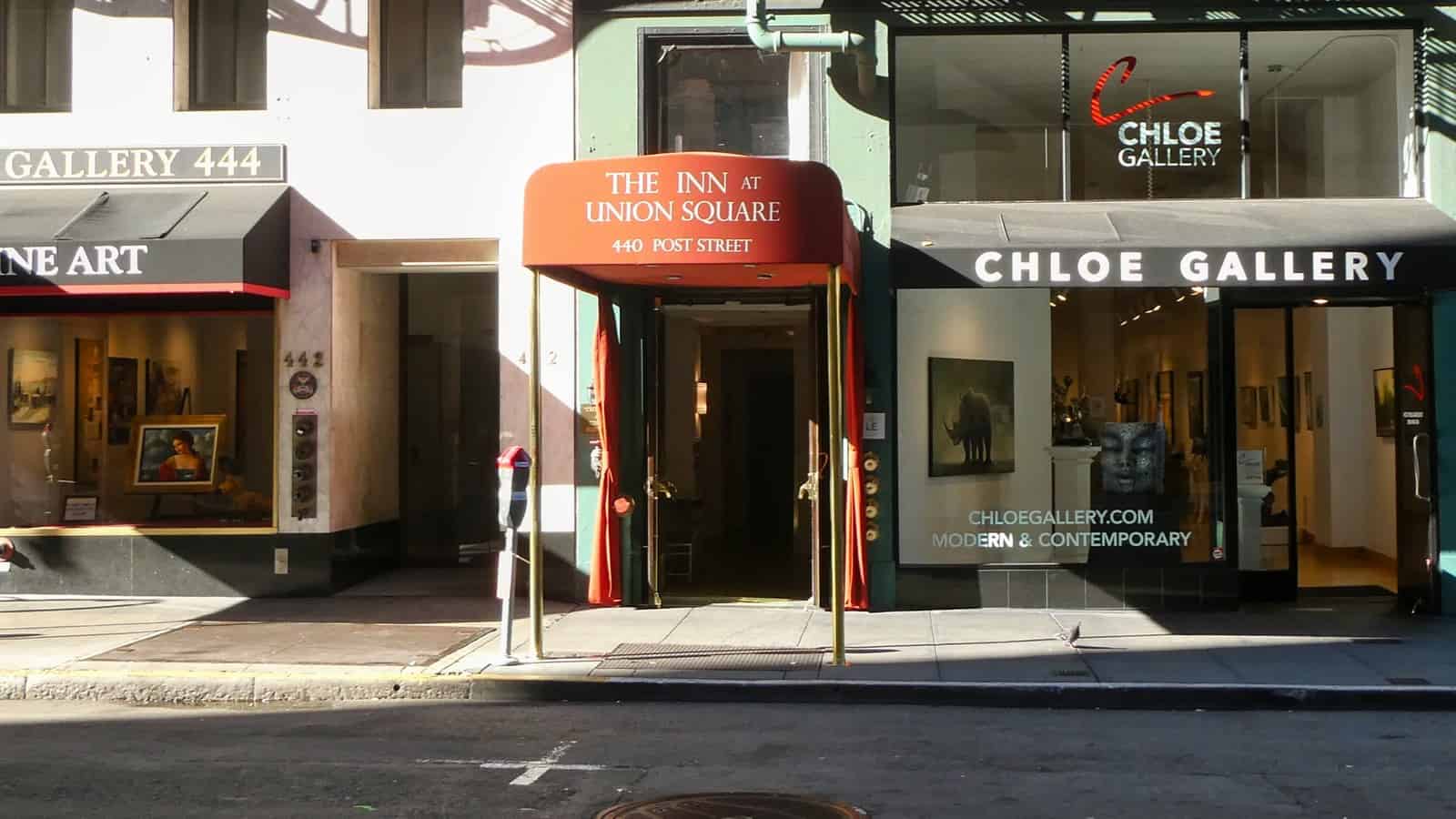 When you arrive, you walk into a small but lovely decorated reception area. Once checked in, the staff will help with luggage and make sure you know the location of everything you might need at the inn.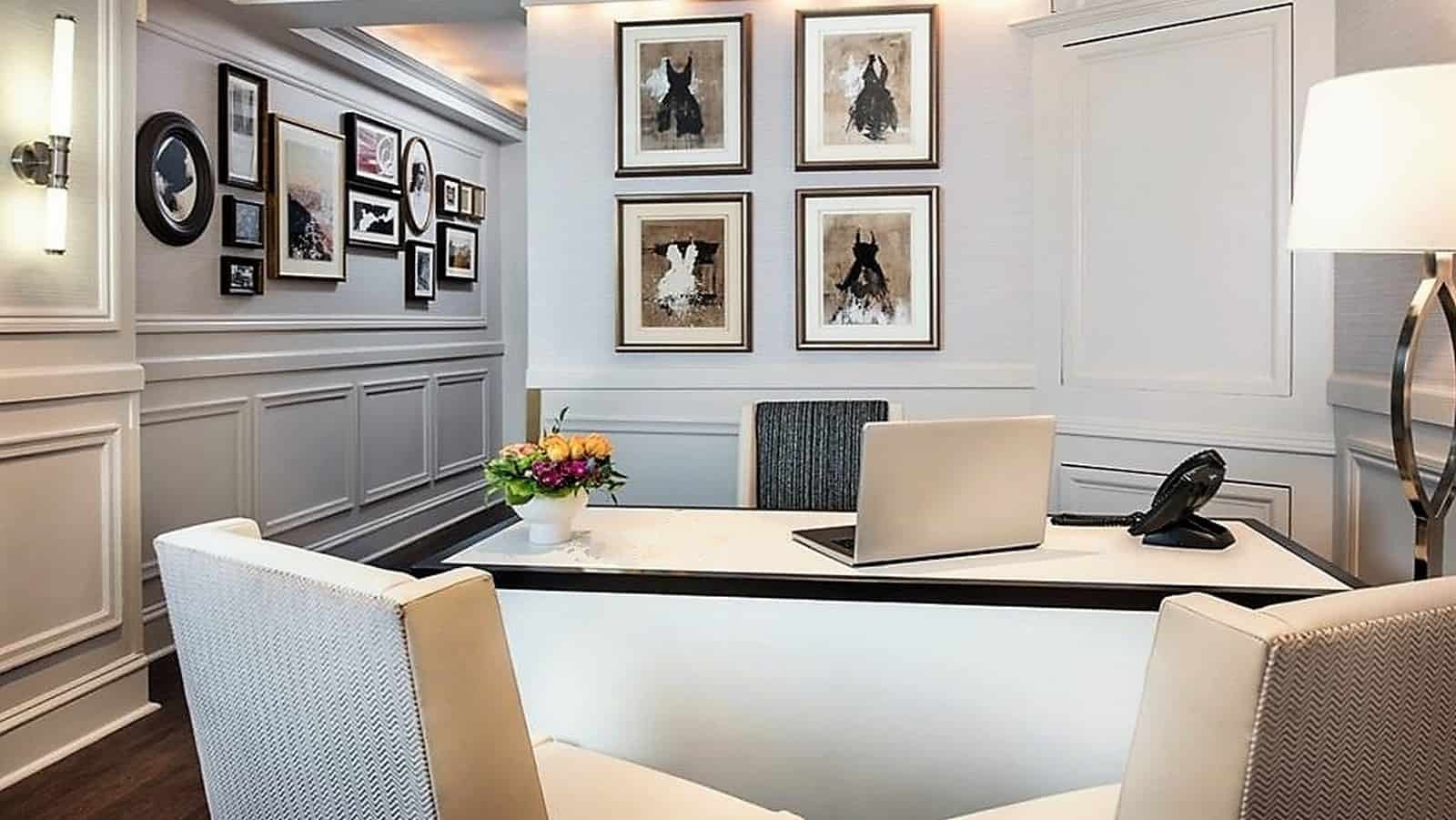 We stayed in a superior King Suite. To us, the hotel stay is as important as the place we are visiting. We love to have a seating area that is separate from our bedroom. The superior King suite gave us the room we like, plus it had a spa-like bathroom.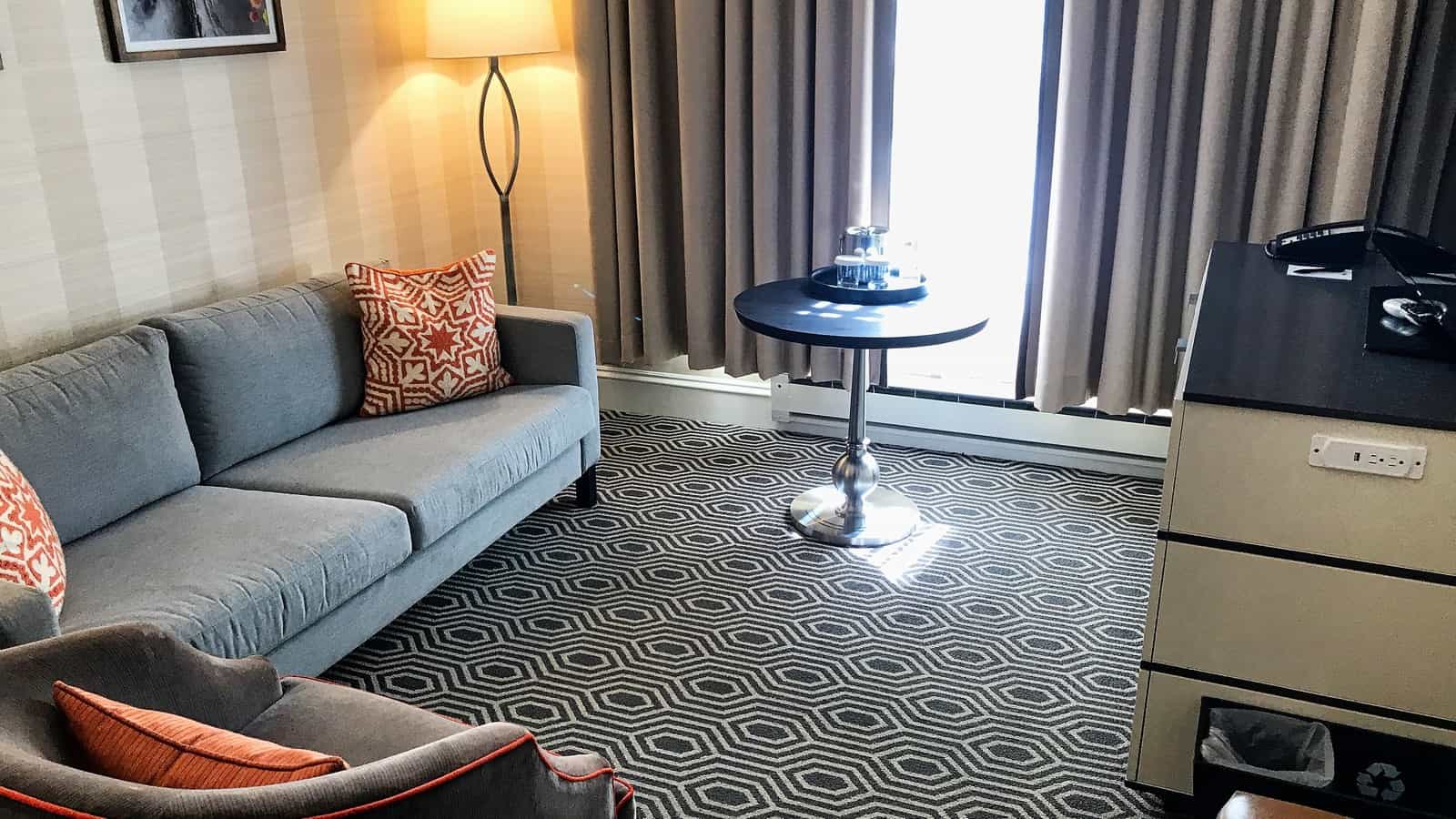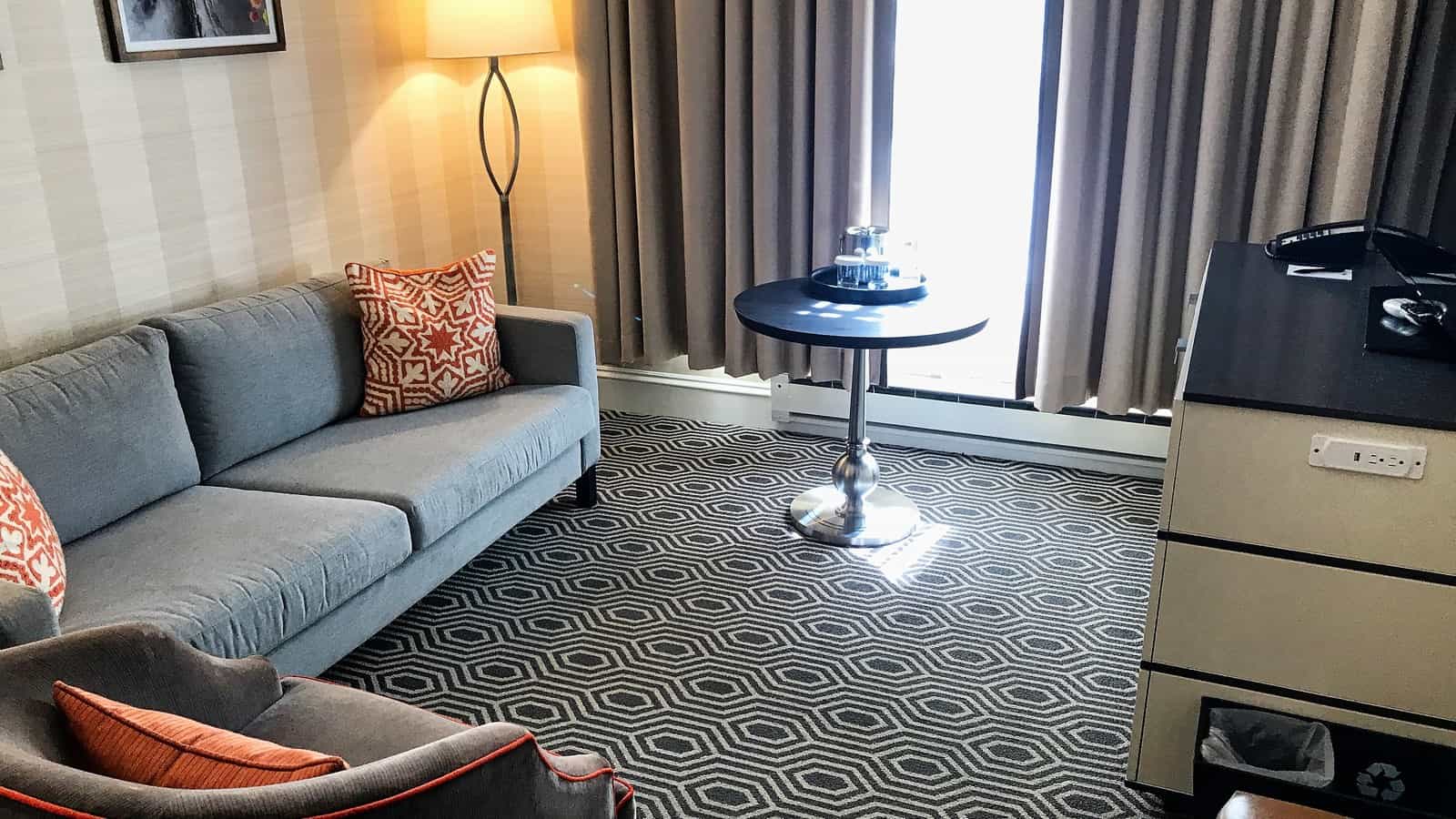 Your stay will include a scrumptious continental breakfast, Wi-Fi access, evening wine reception with appetizers, complimentary coffee, and nightly turndown service.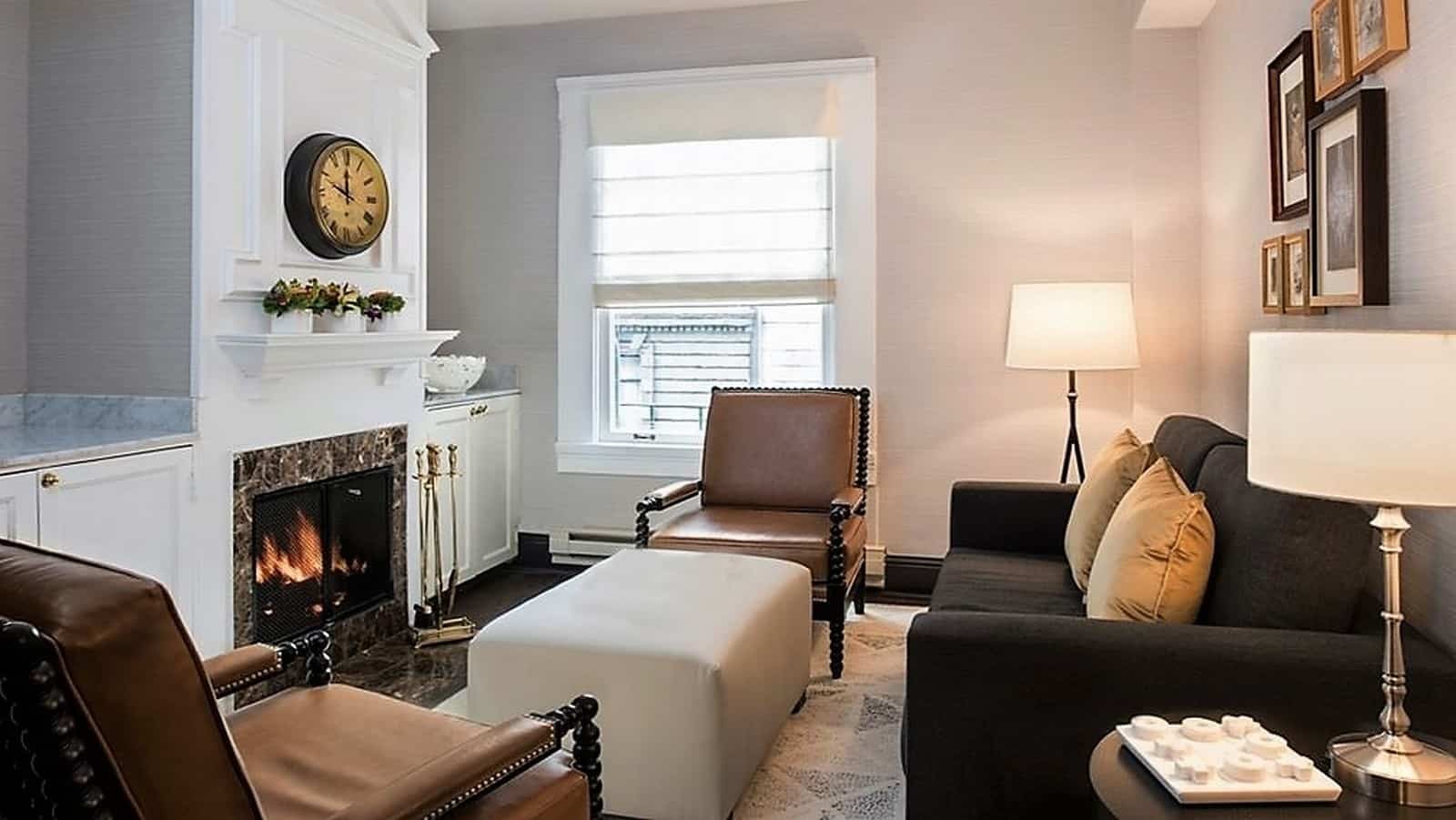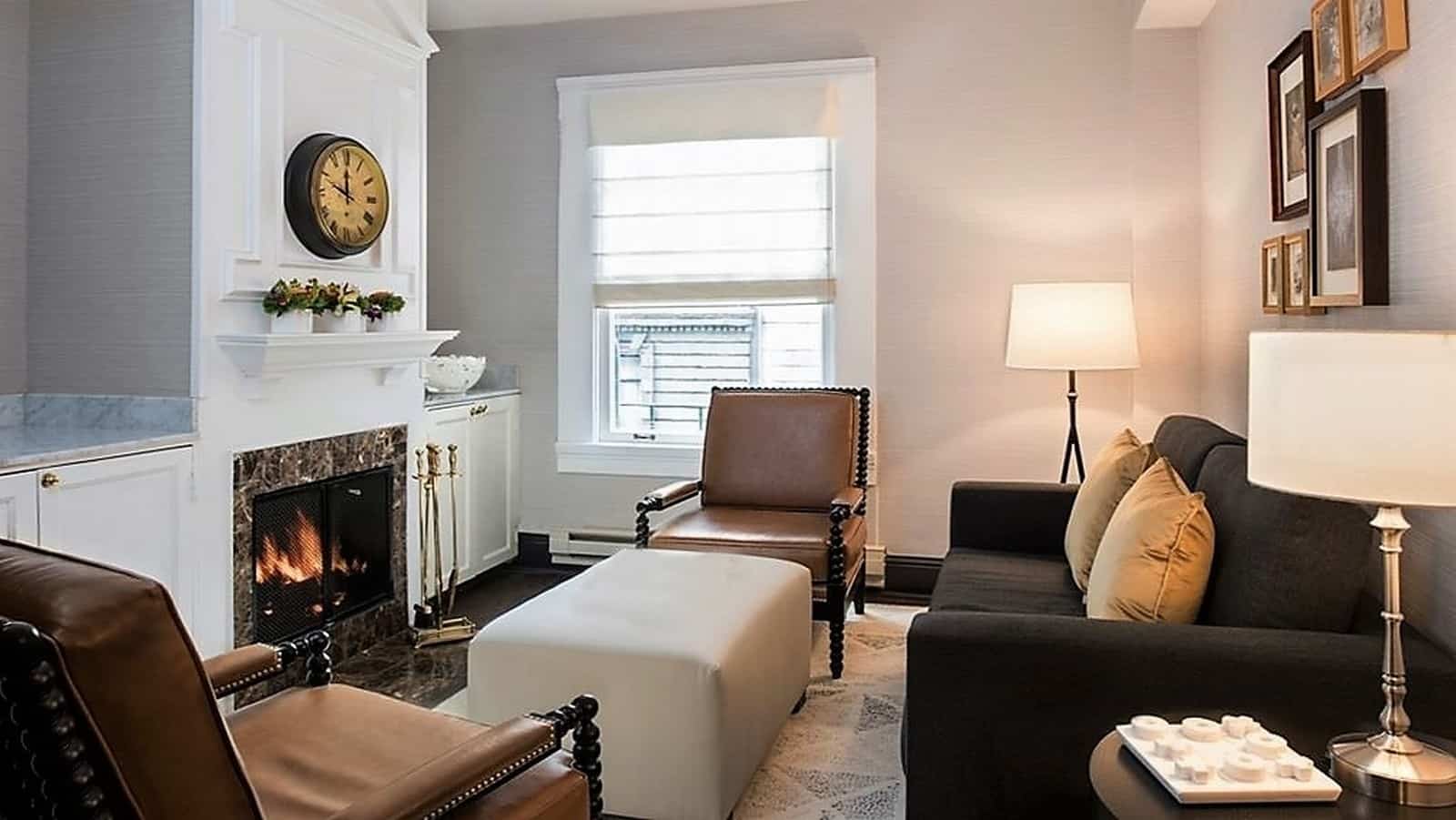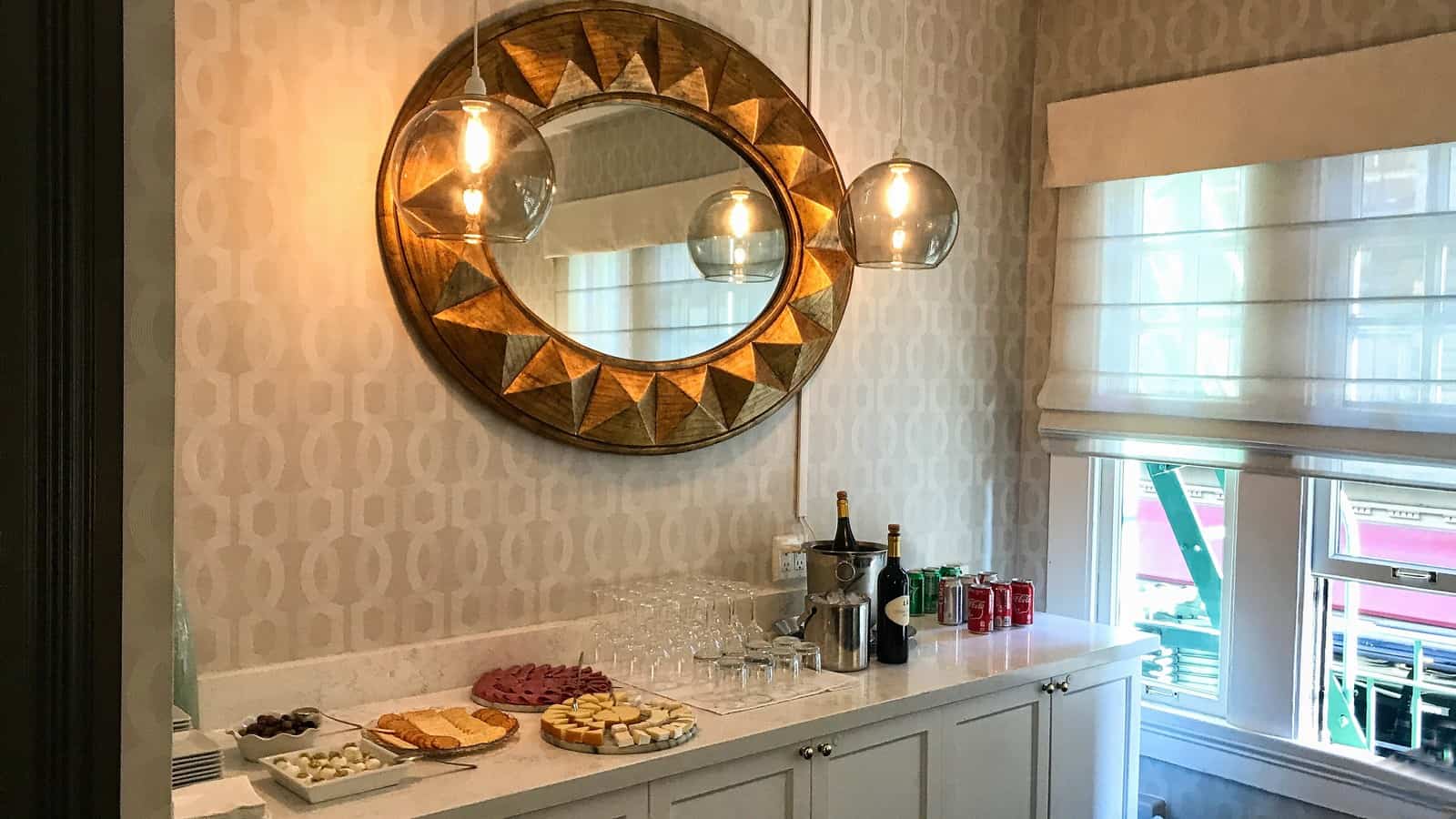 Think Segway as the Best Way to Explore Golden Gate Park
Begin the next day with a Golden Gate Segway Tour. You will have an amazing time traveling through seven beautiful miles of Golden Gate Park's landscaped trails and roads.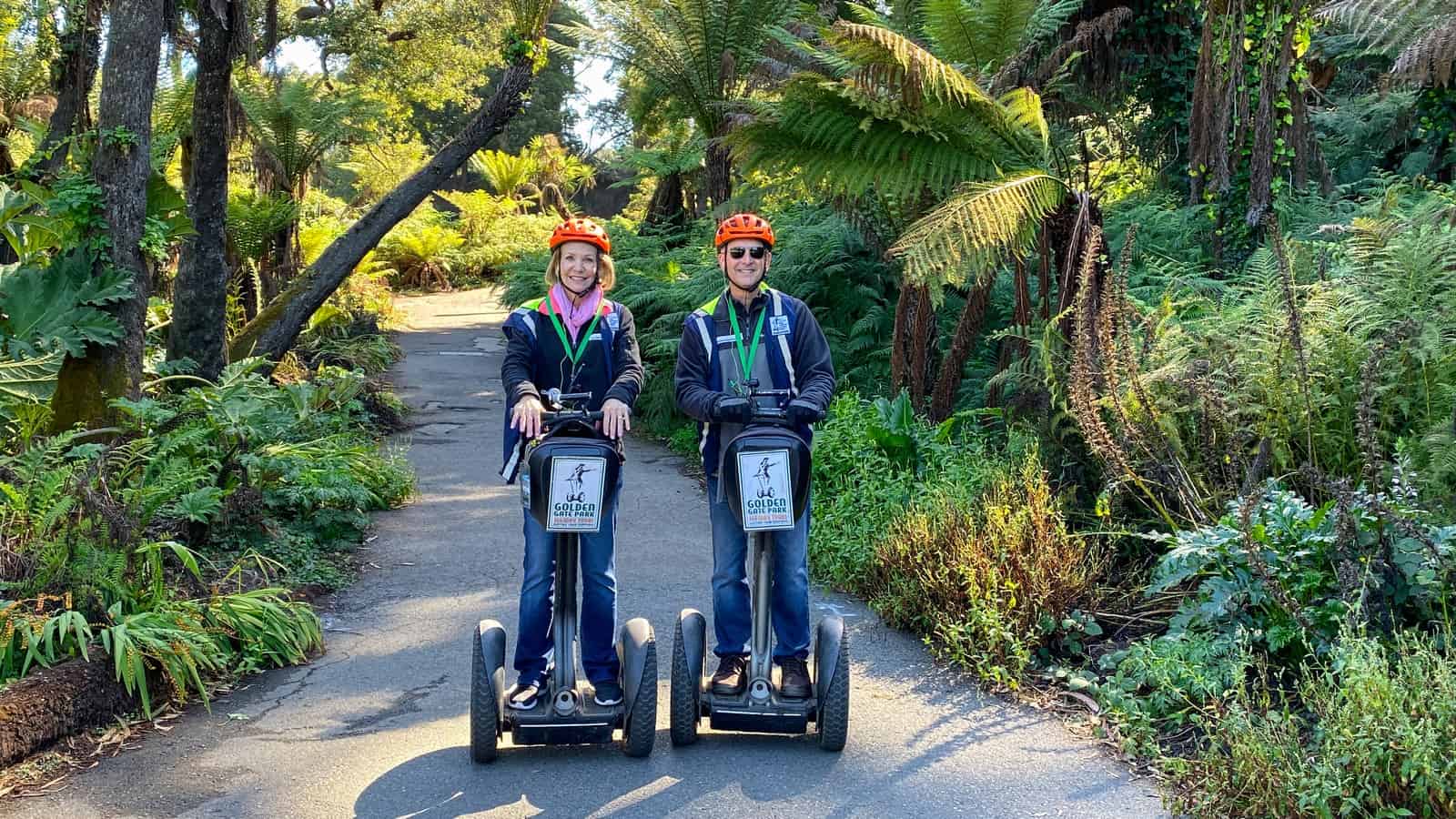 At Golden Gate, Segway Tours' safety is their top priority. So first, they will go over how to operate the Segway, and after a little instruction and a practice-run through cones, you'll be ready for your tour. If you've never been on a Segway before, don't fear. It's really easy, and you'll feel confident after the instruction and test drives.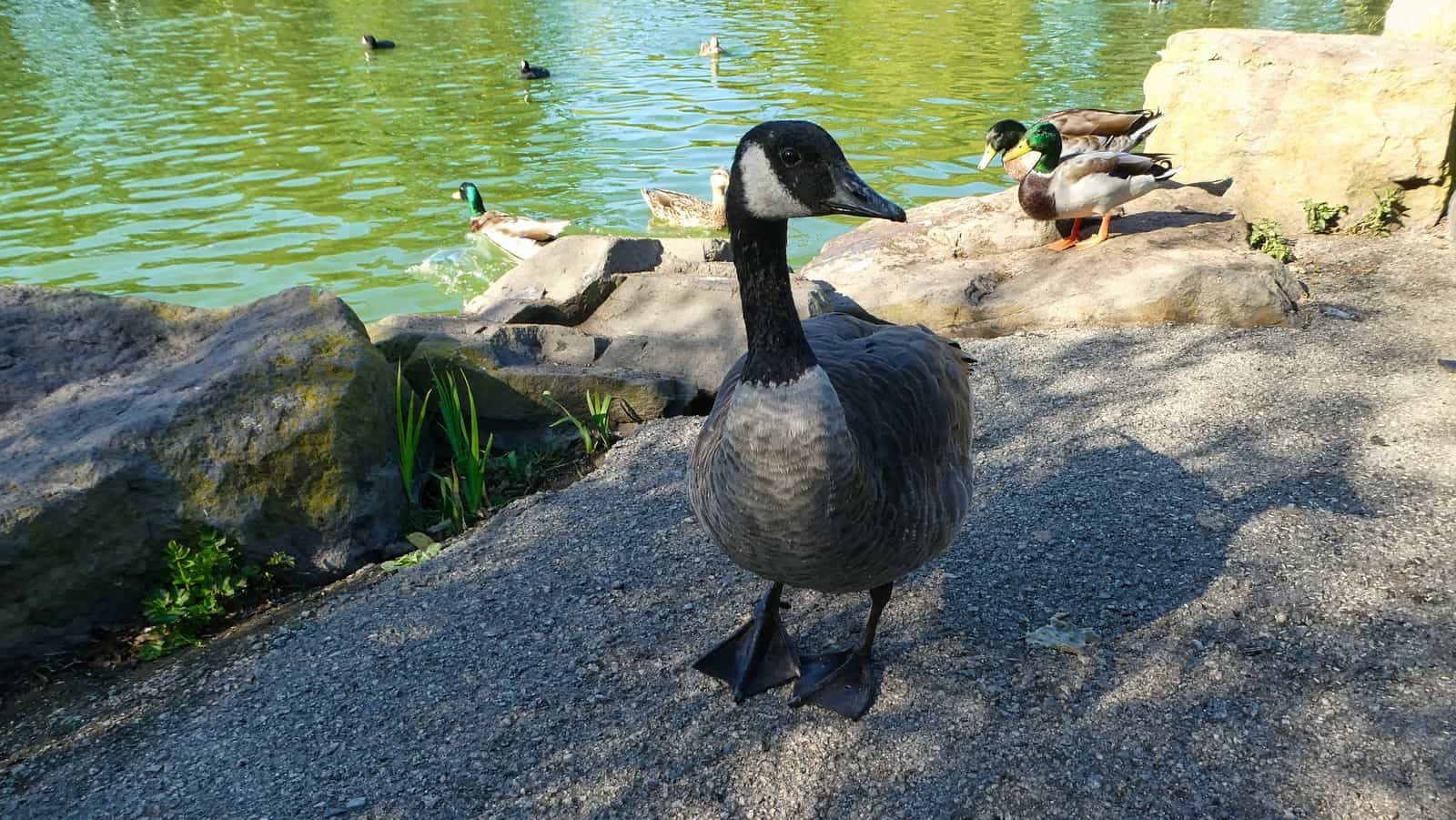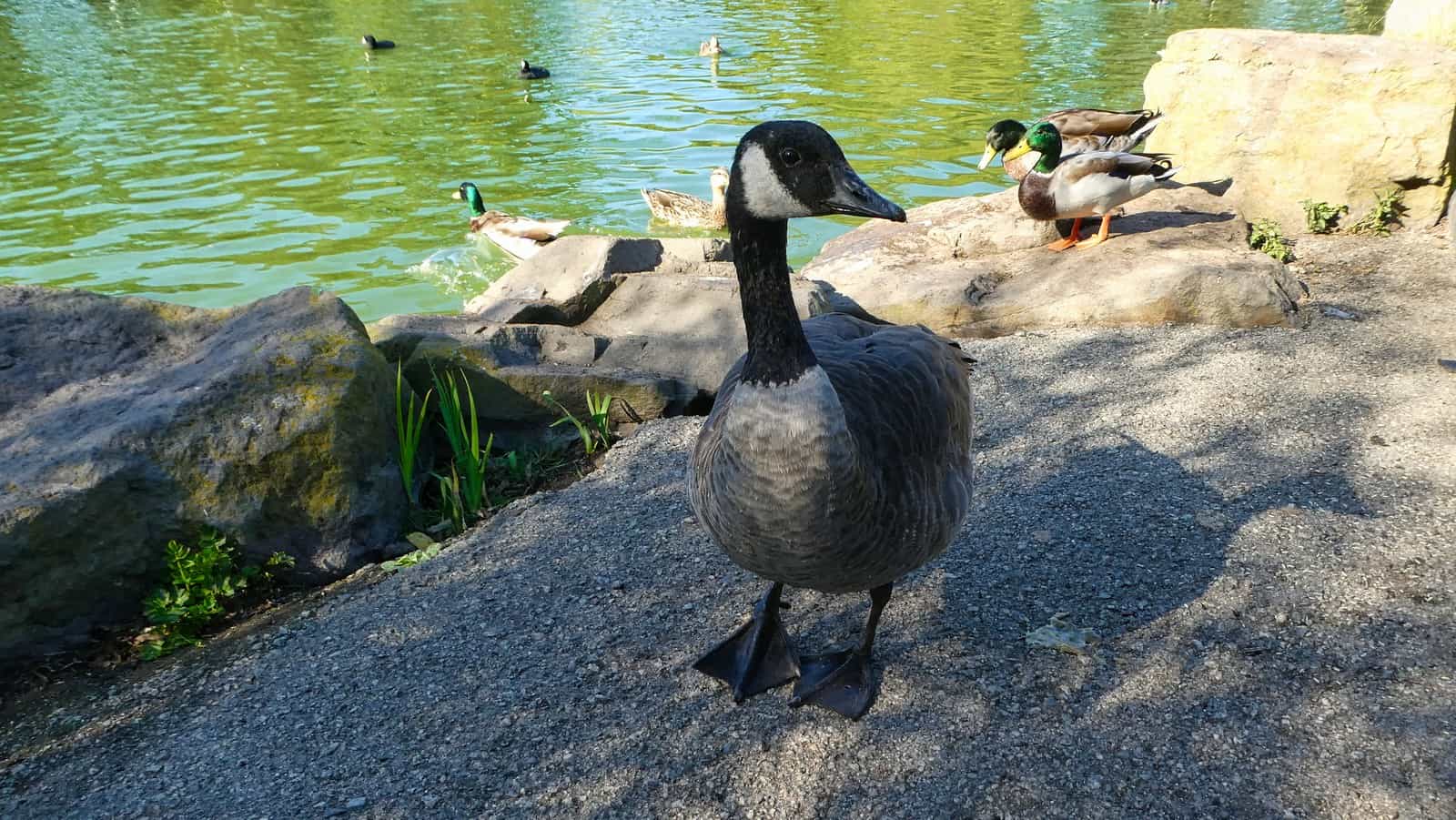 Golden Gate Tours also want you to enjoy the ride in comfort, and since the Golden Gate Park can be a bit chillier than downtown San Francisco, they will have jackets, hats, and gloves you can borrow.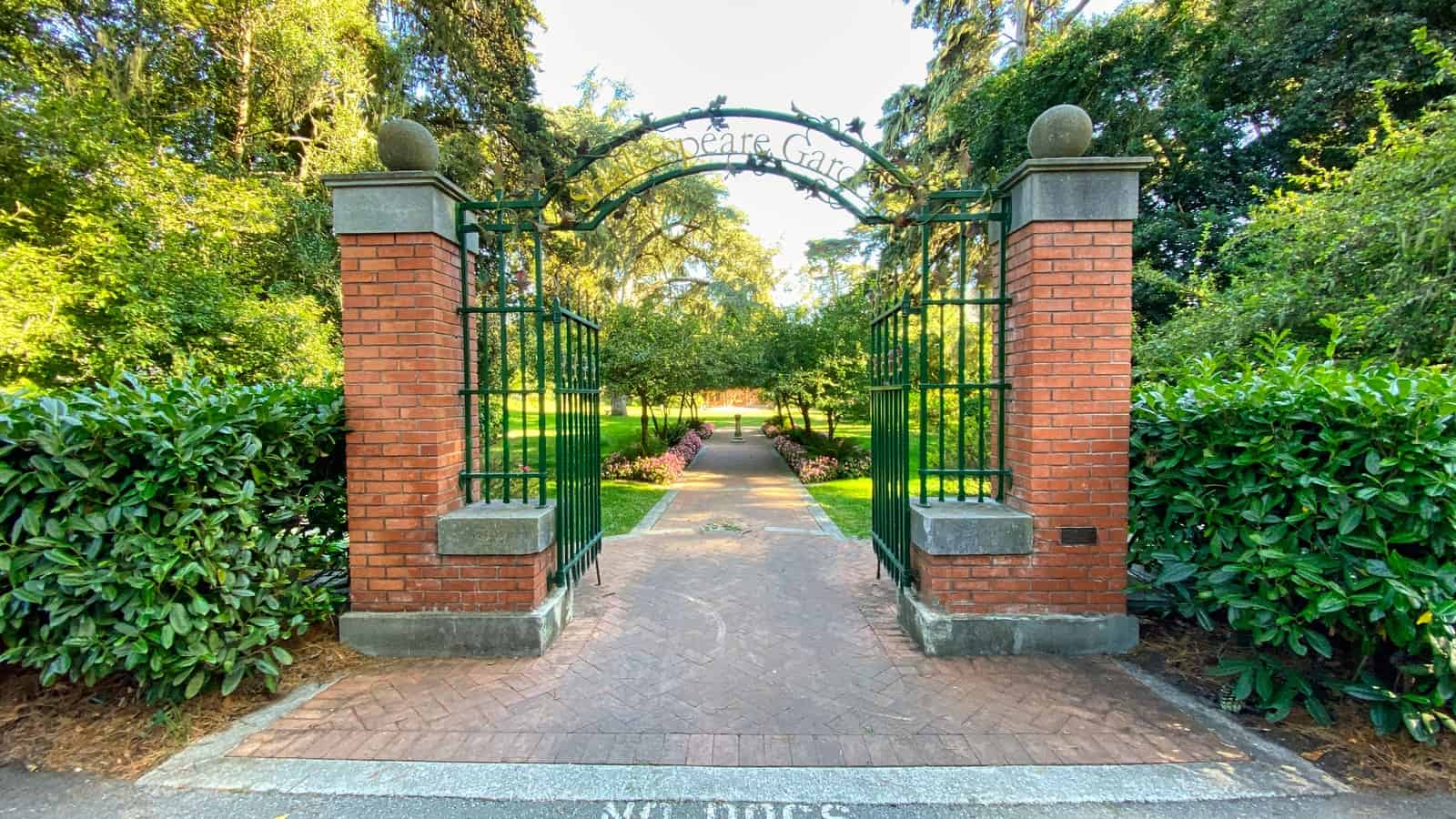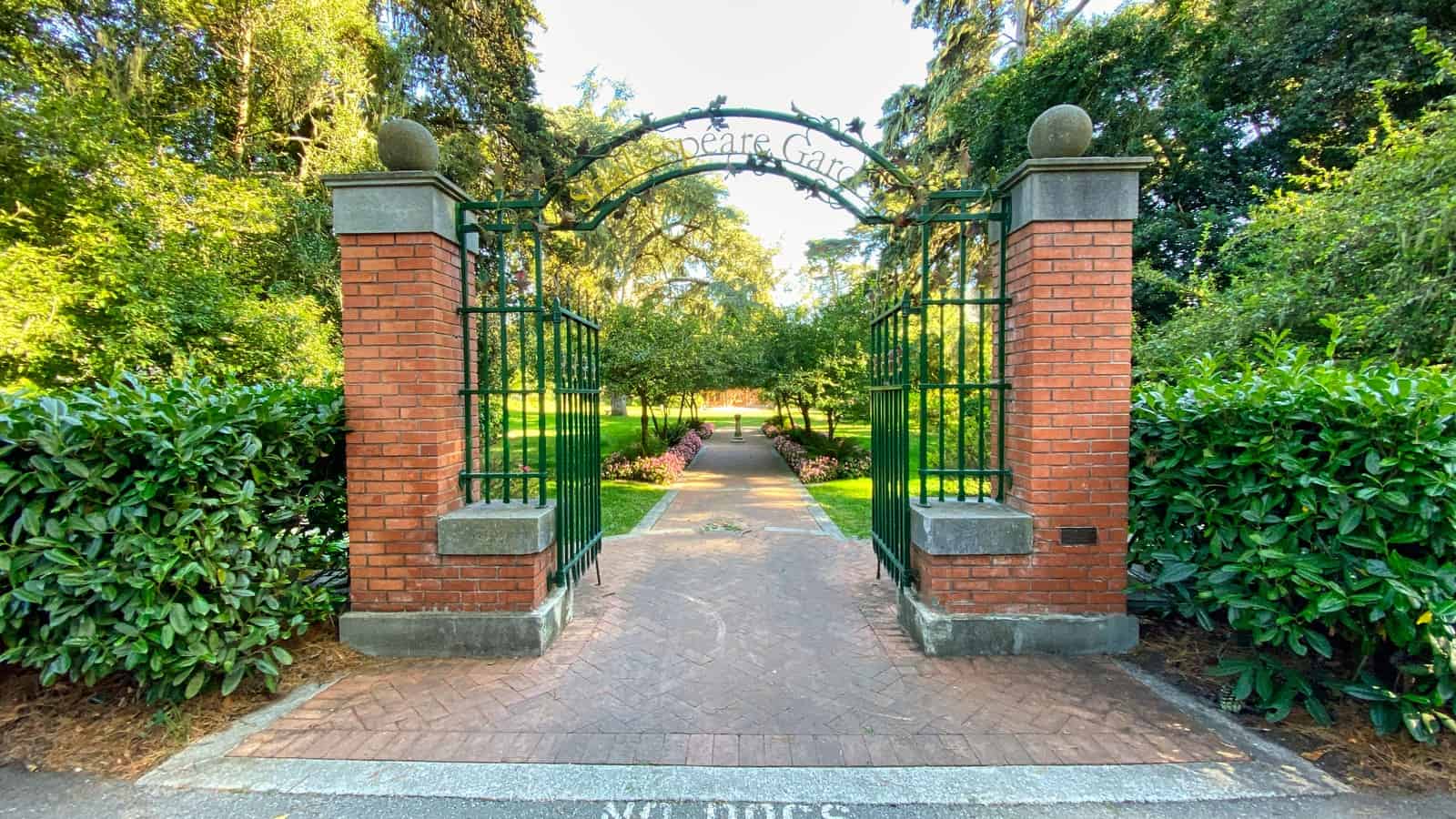 The tour is 2.5 hours long and narrated by an entertaining guide. So you will not just view this amazing park, but you will also learn of its history and secrets.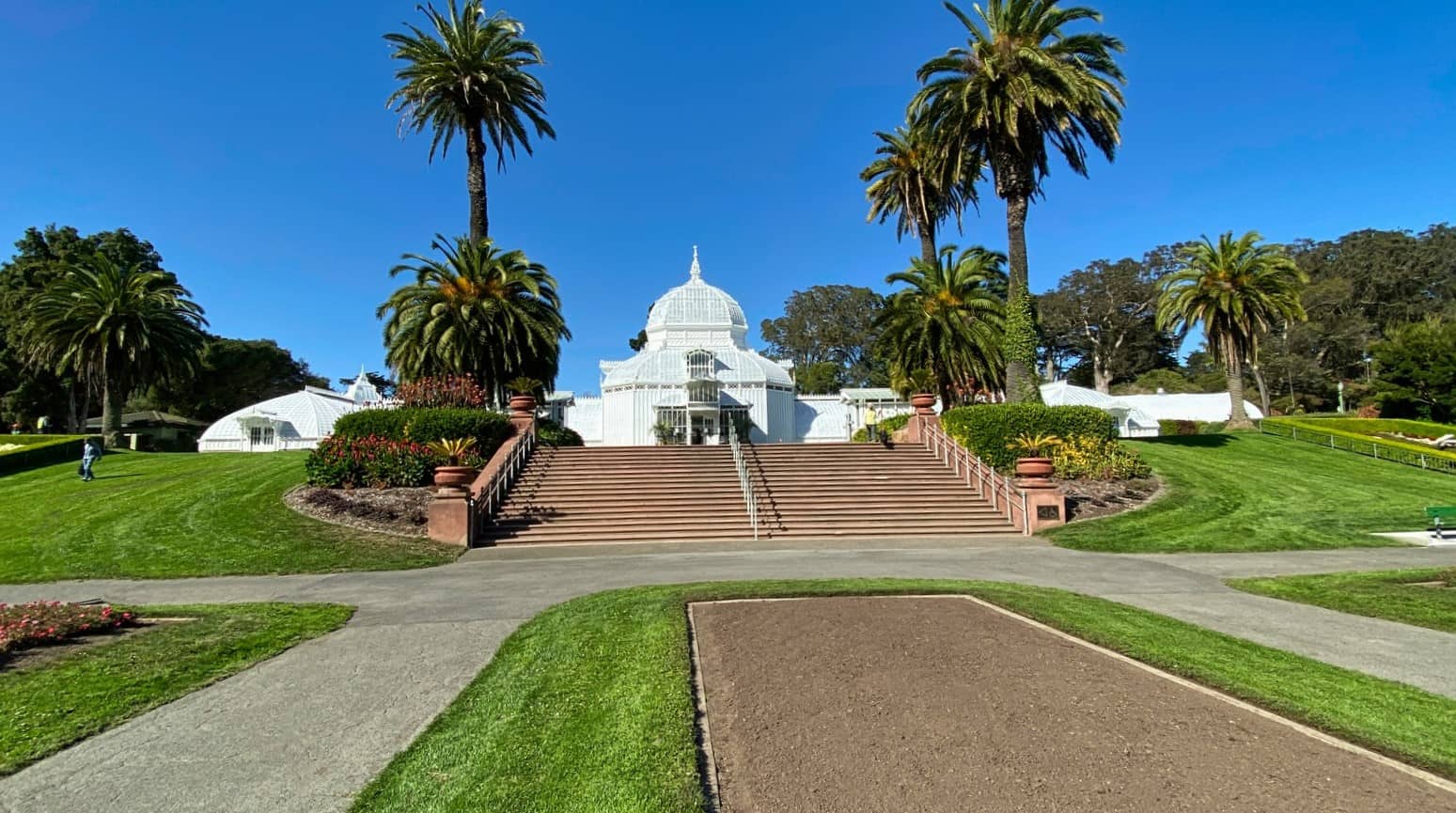 San Francisco's Waterfront
After the Golden Gate Park, we recommend heading to the waterfront. We don't think it matters what port town you are in, the waterfront is one of the most exciting parts of a city. You will enjoy walking the wide sidewalks of the Embarcadero in San Francisco.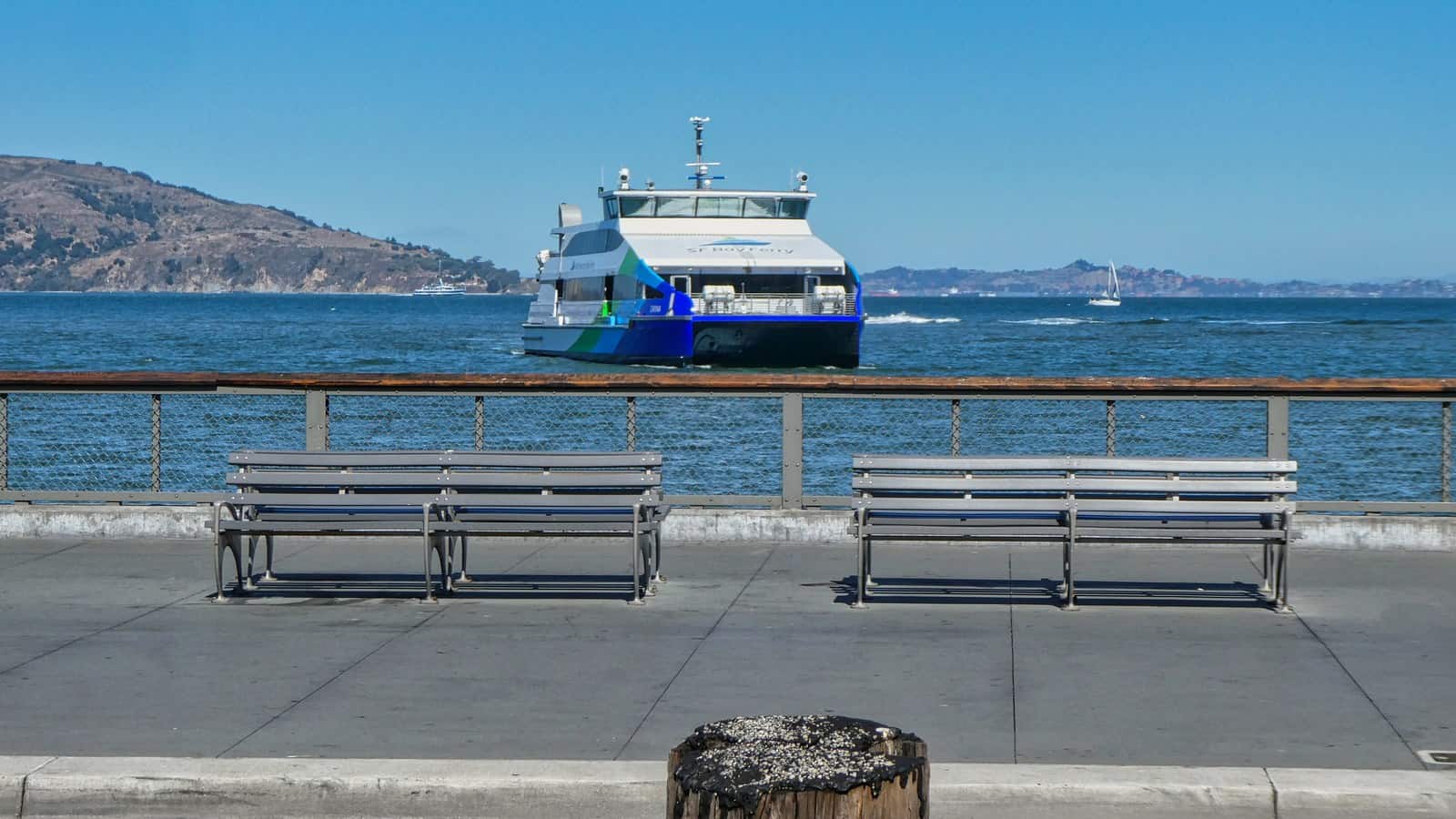 The waterfront offers plenty of places to stop in to grab a coffee, something to eat, or just observe the comings and going of the bay. Thus, the waterfront is a must-do in experiencing our 36 Hour San Francisco Itinerary.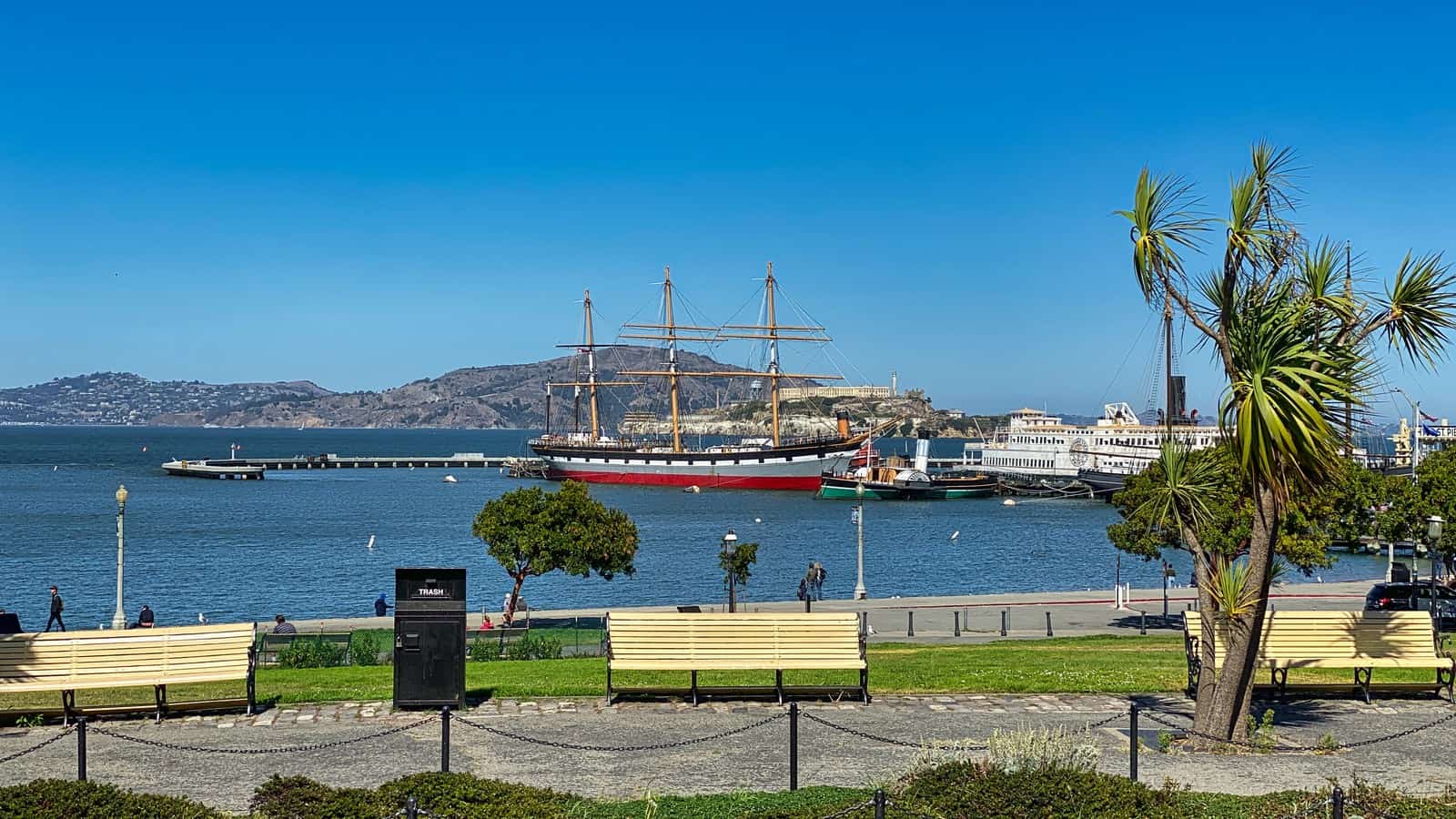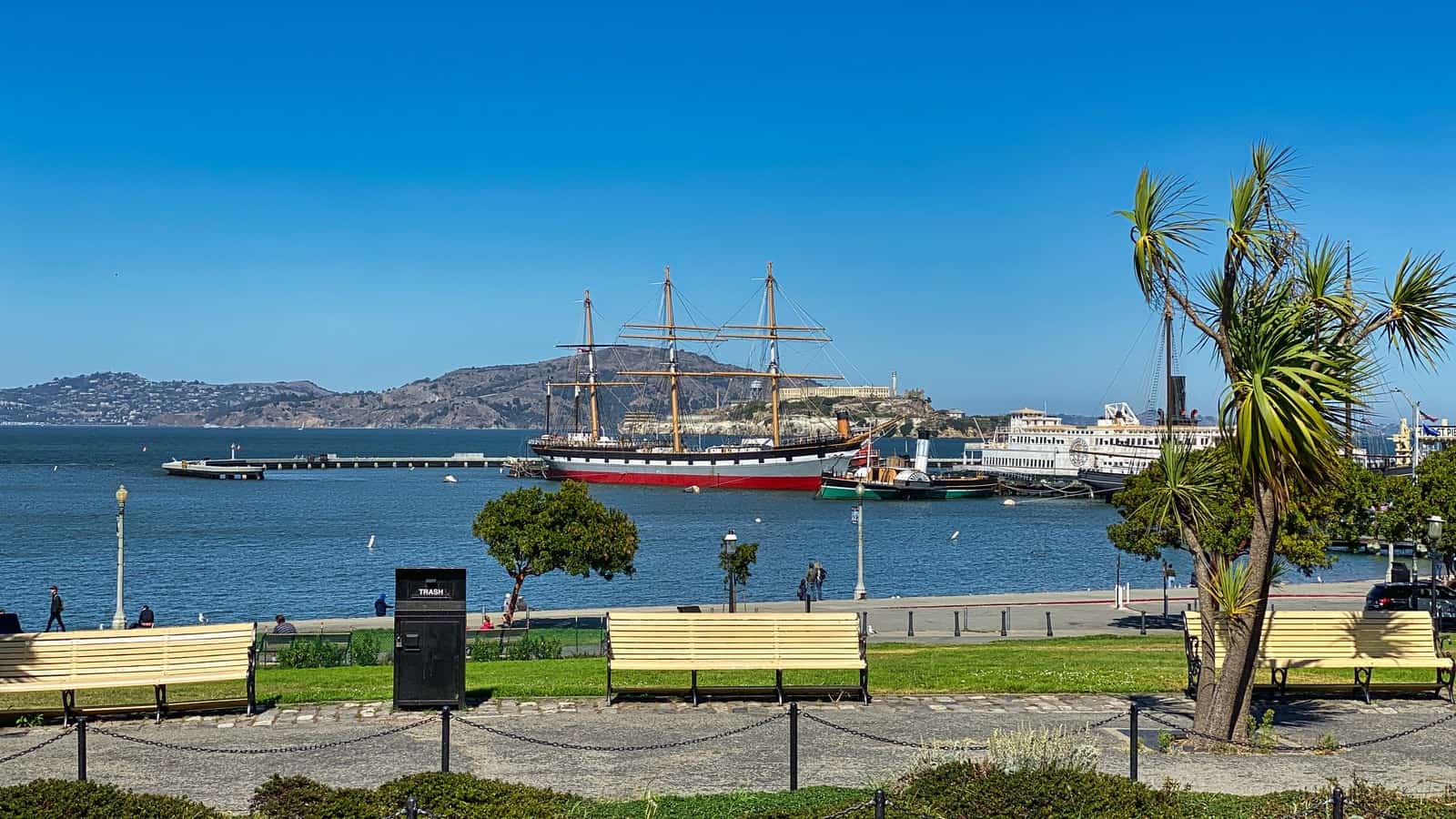 No trip around the Embarcadero would be whole without a stop at Fisherman's Wharf. Historically, the wharf was a working port. It was the place where fishing boats would come in after weeks gone at sea and unload their catches. Today, although it still a working marina, Fishermans Warf is more of a destination for tourists with many restaurants and parks.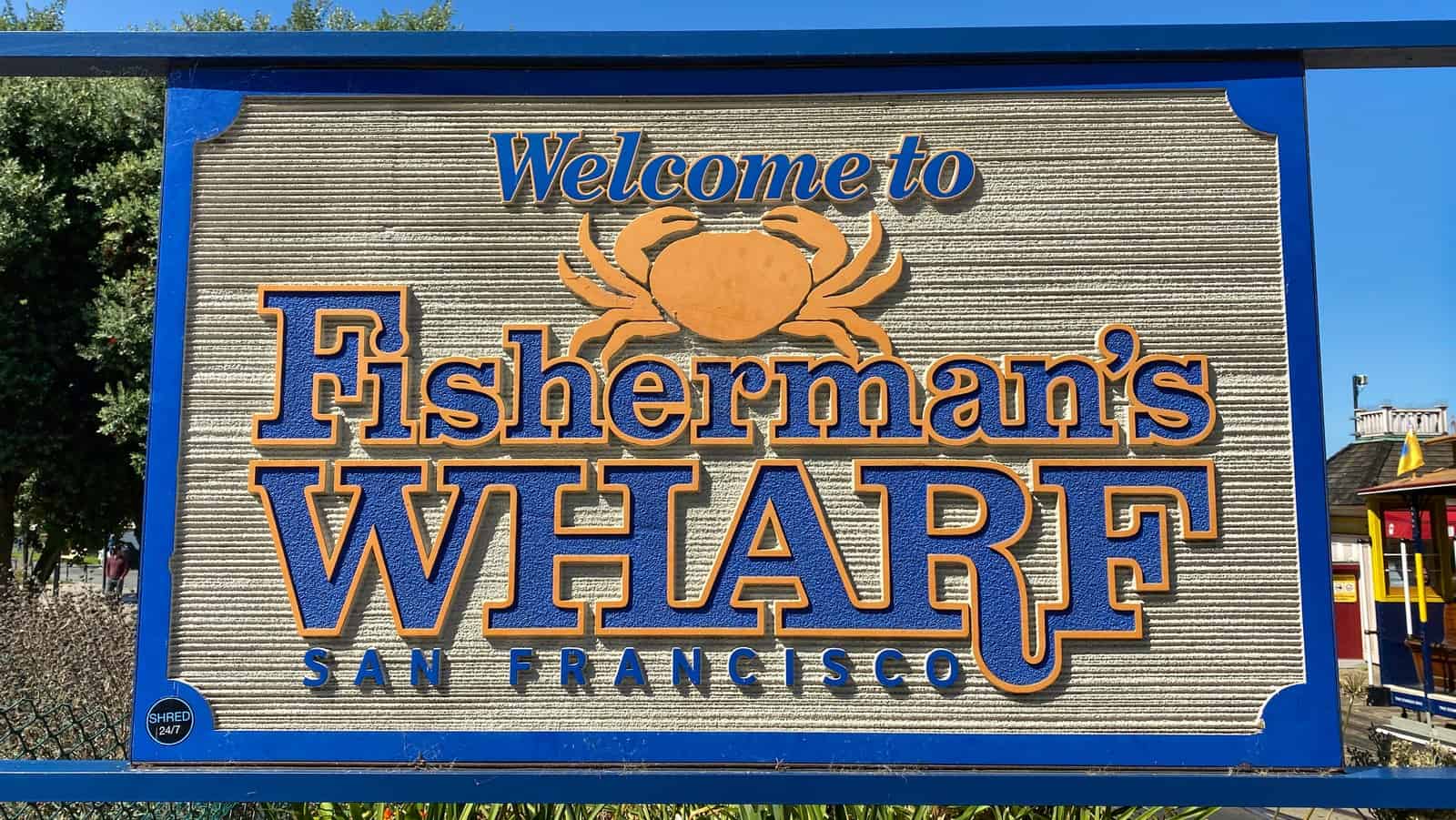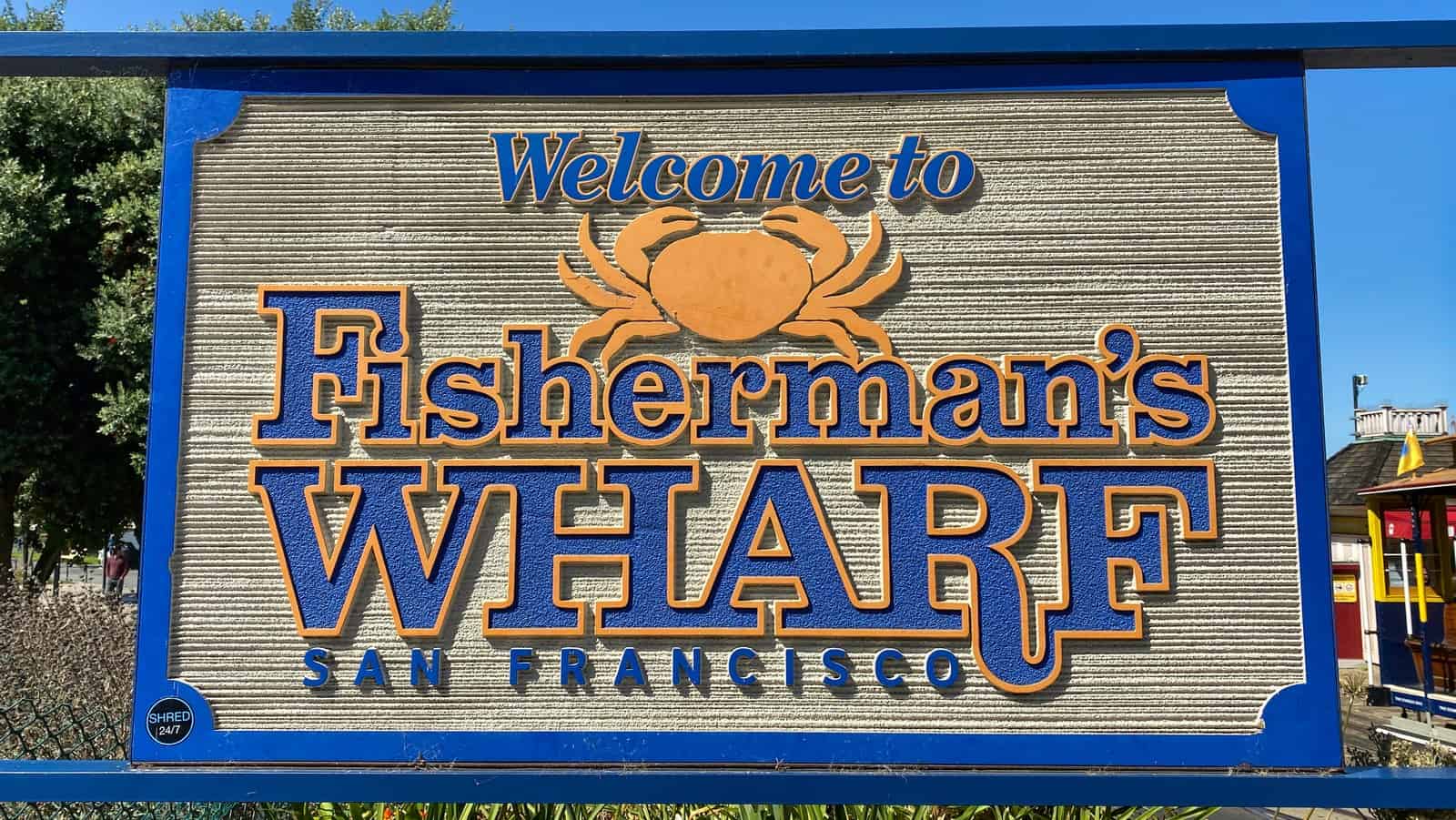 Visit The Cartoon Art Museum
While in the waterfront area, visit The Cartoon Art Museum. The Cartoon Art Museum, located on Beach Street, is in the historic Fisherman's Wharf, close to Ghiradelli Square.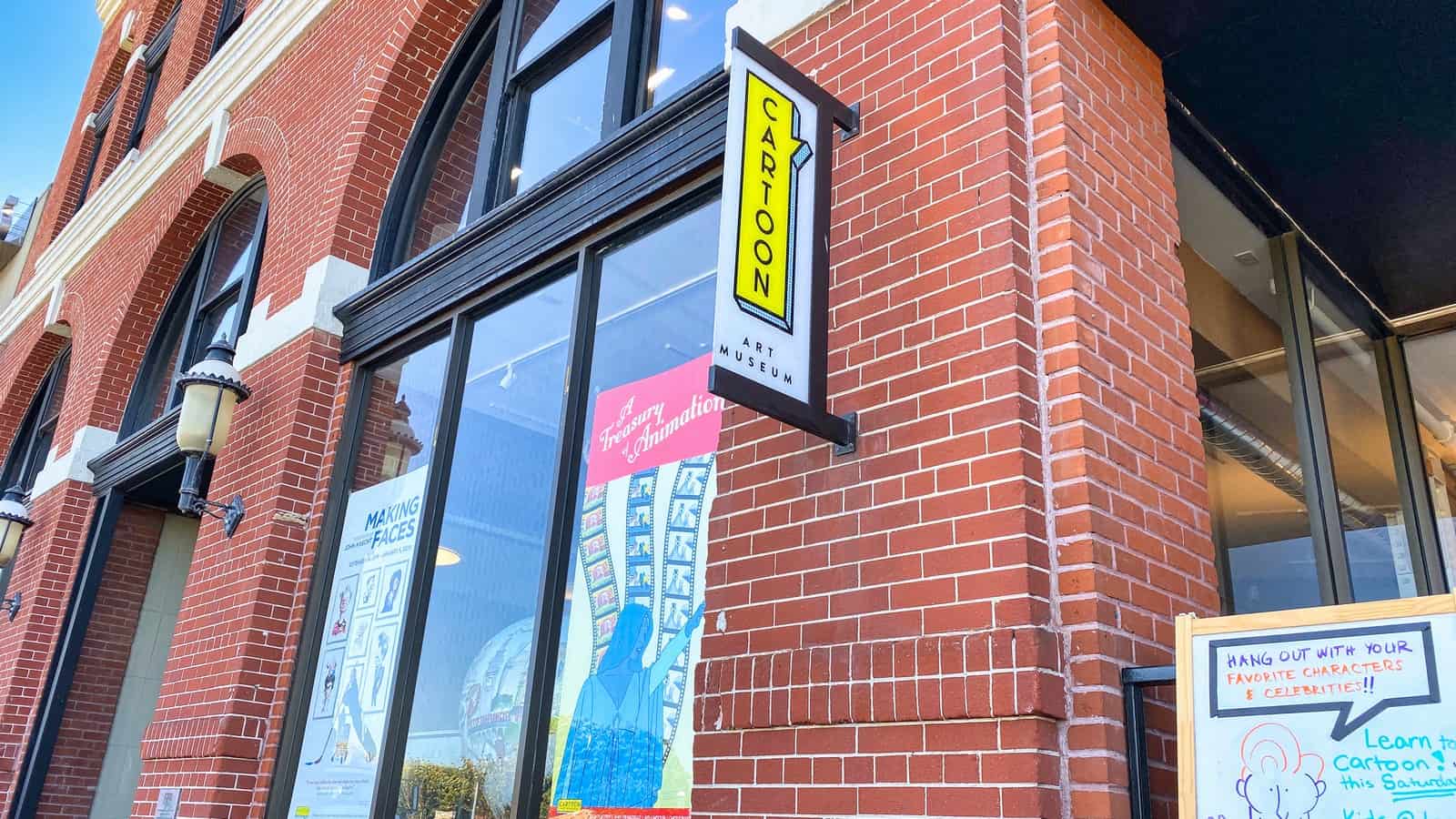 Lovers of the Marvel comics or movies along with lovers of 1960 and 70s cartoons like Scooby-Doo will love this place. The permanent collection features more than 7,000 pieces, including original animation cells, comic book pages, anime, and more. The museum is small but has some gems inside. It is also a great place to take the kids if you are traveling as a family. Some of the exhibits change, so check their website to see what is currently on display.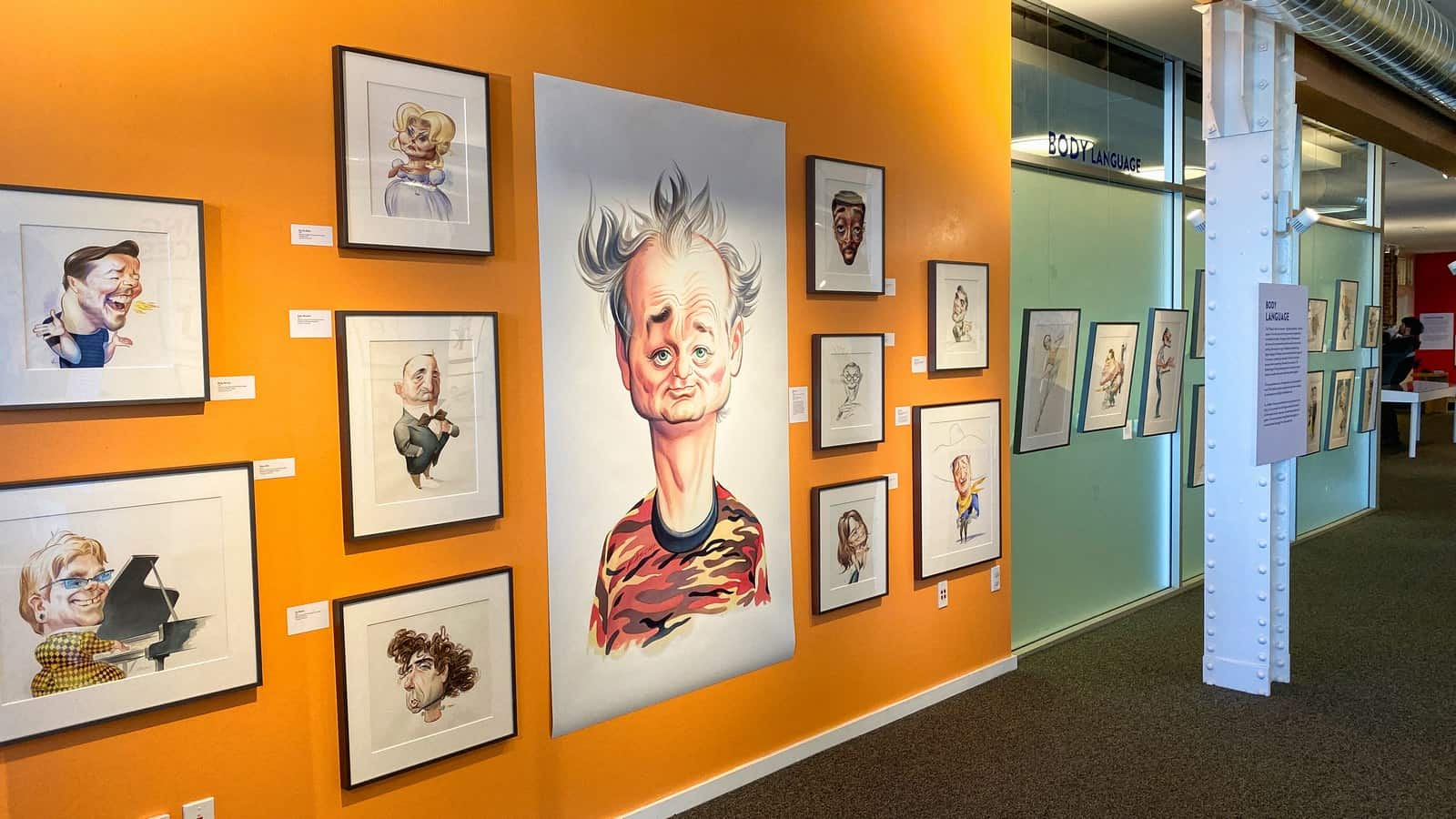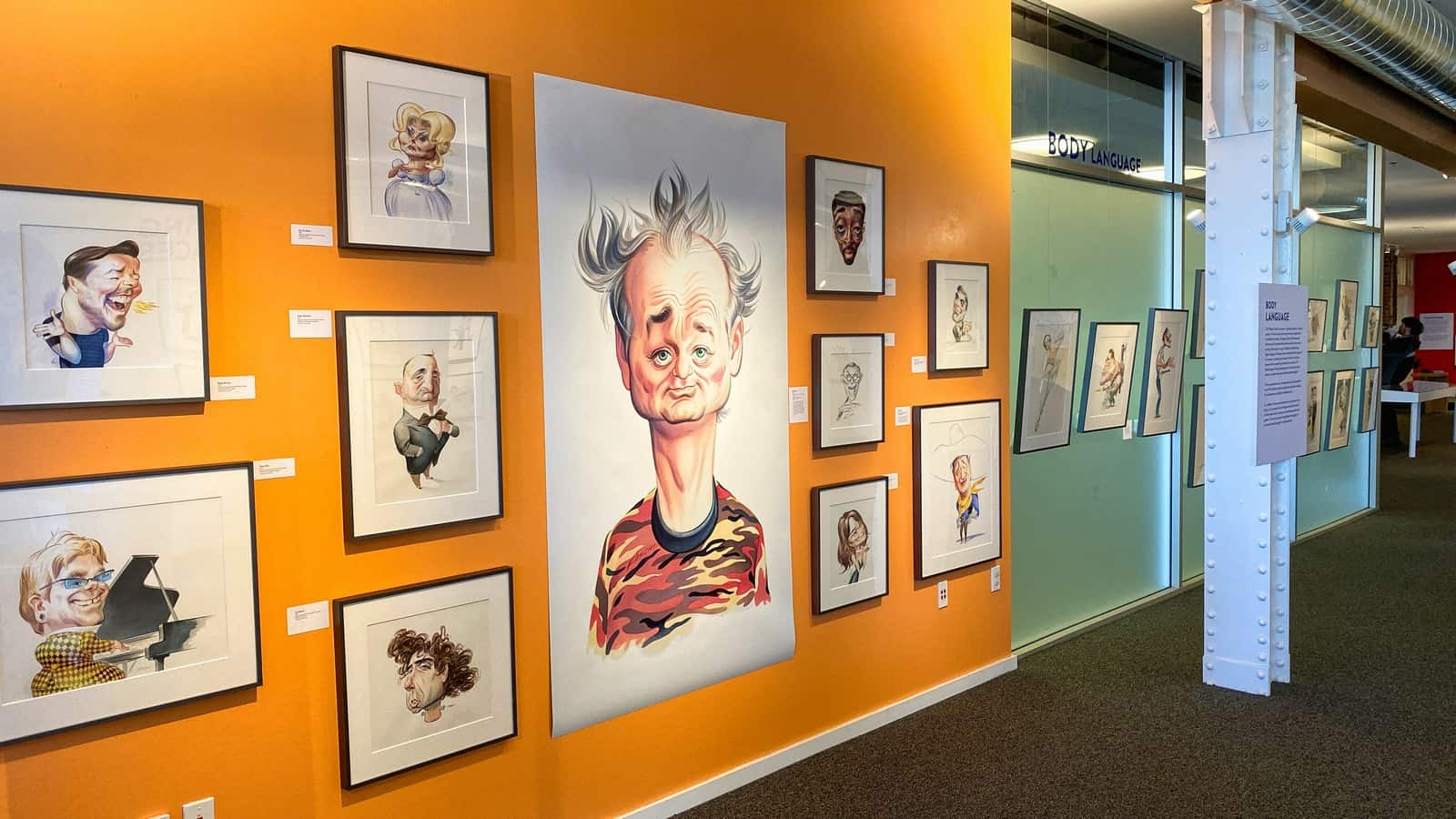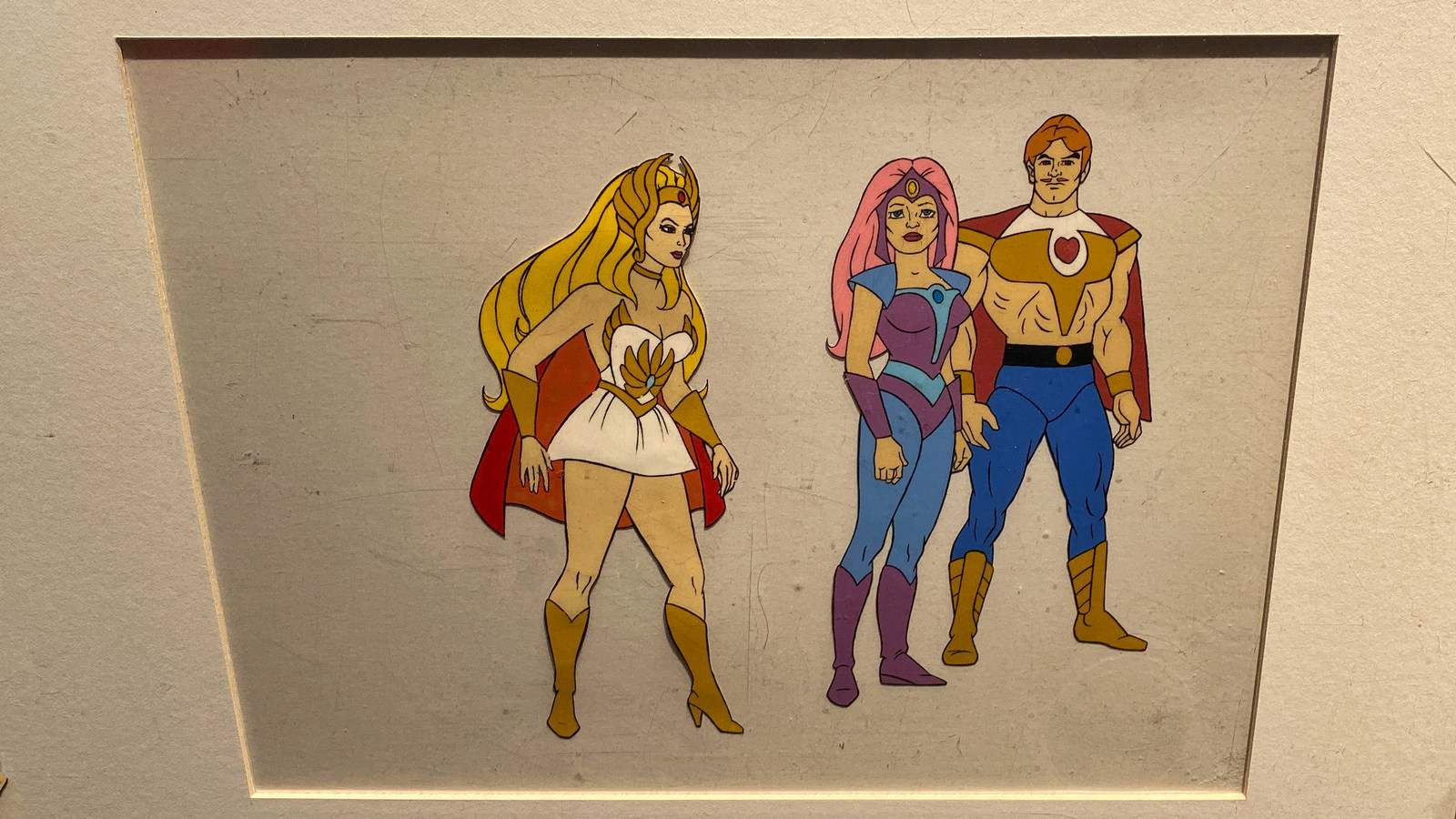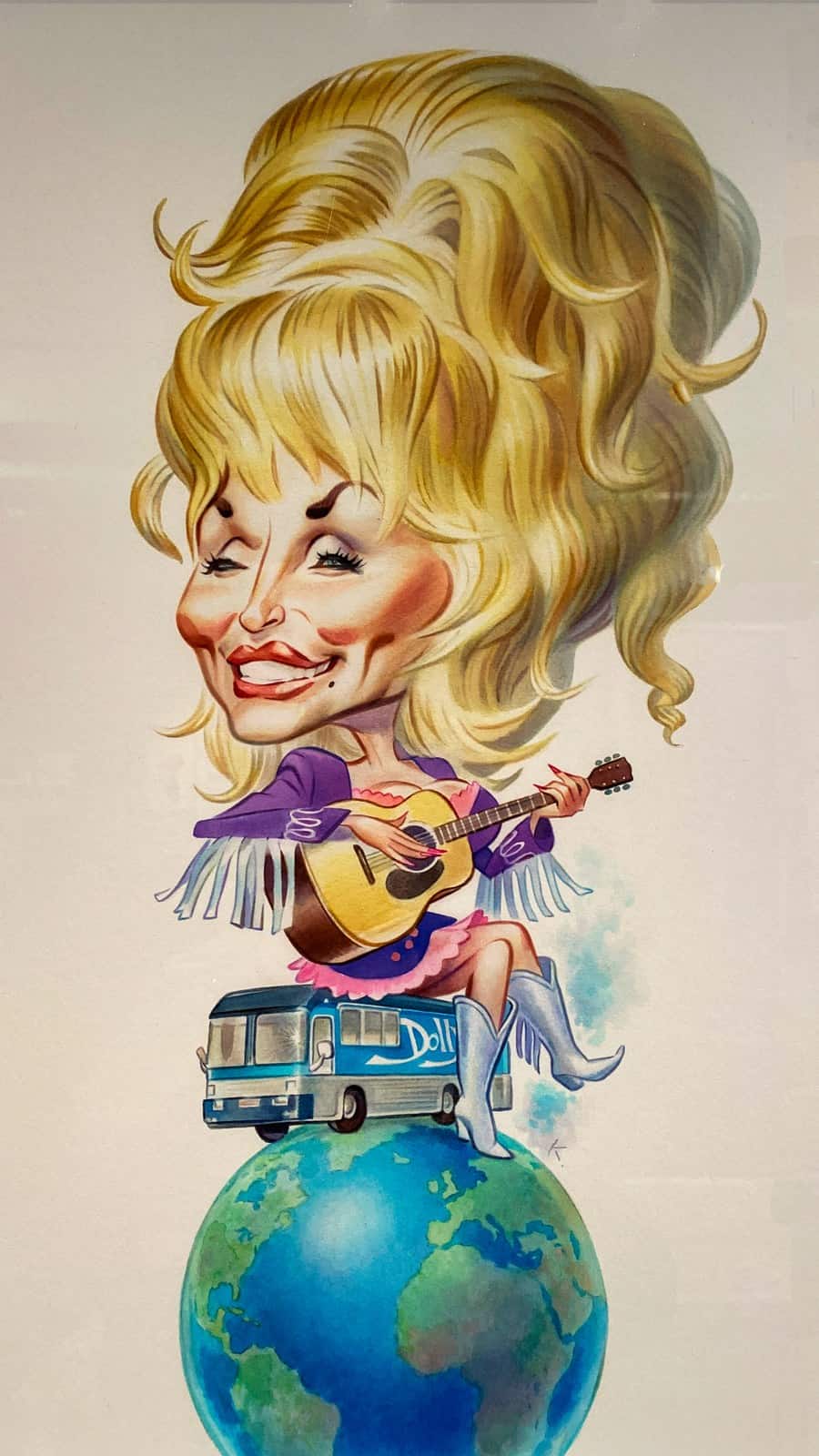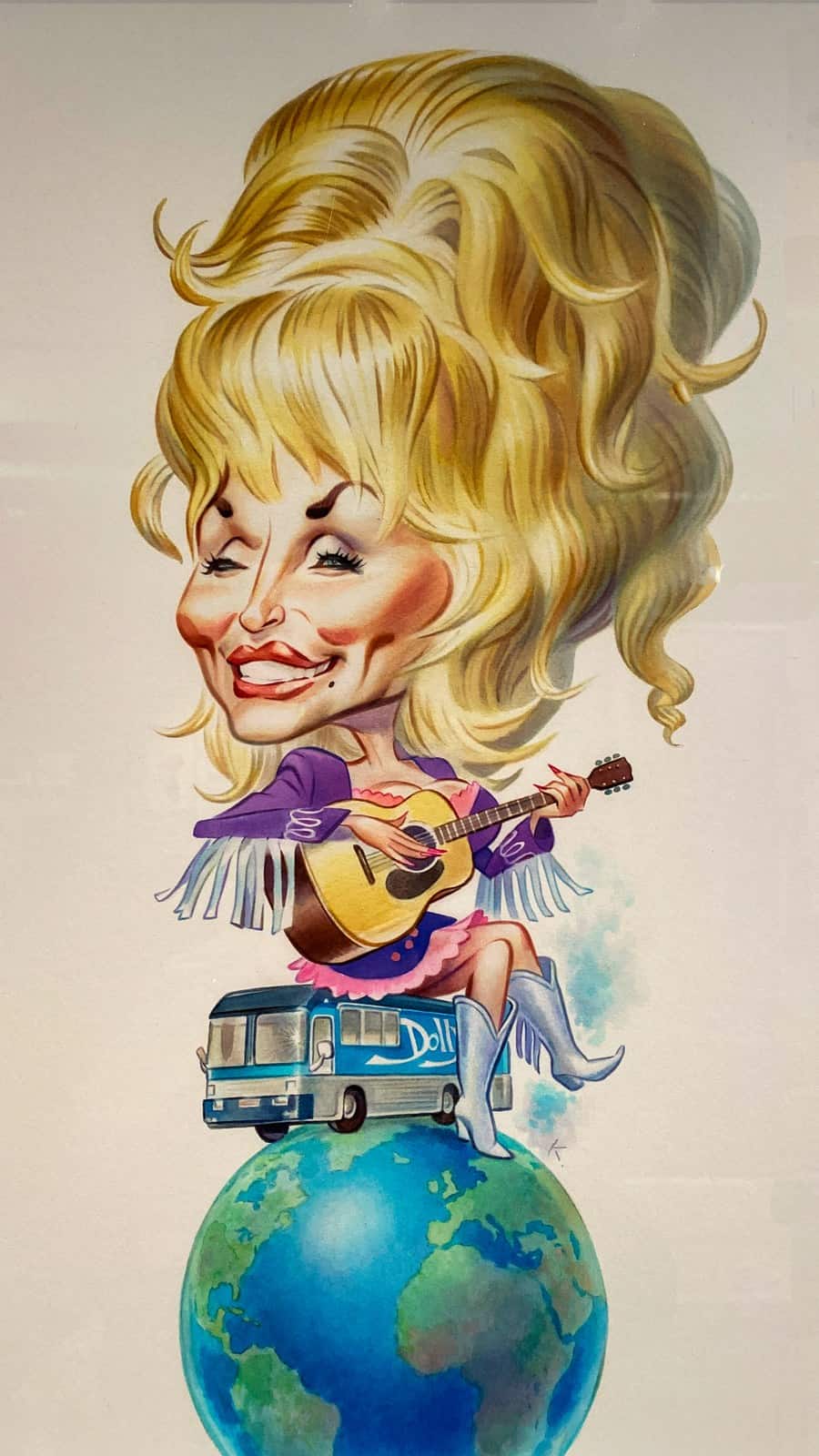 For Some Incredible Photos Vist the Museum of 3D Illusions
Lastly, visit the closeby, Museum of 3D Illusions. Since we love taking pictures, this 3D museum is possibly the most fun museum we have ever visited. The Museum of 3D Illusions is a place where visitors let their imaginations run wild with their camera.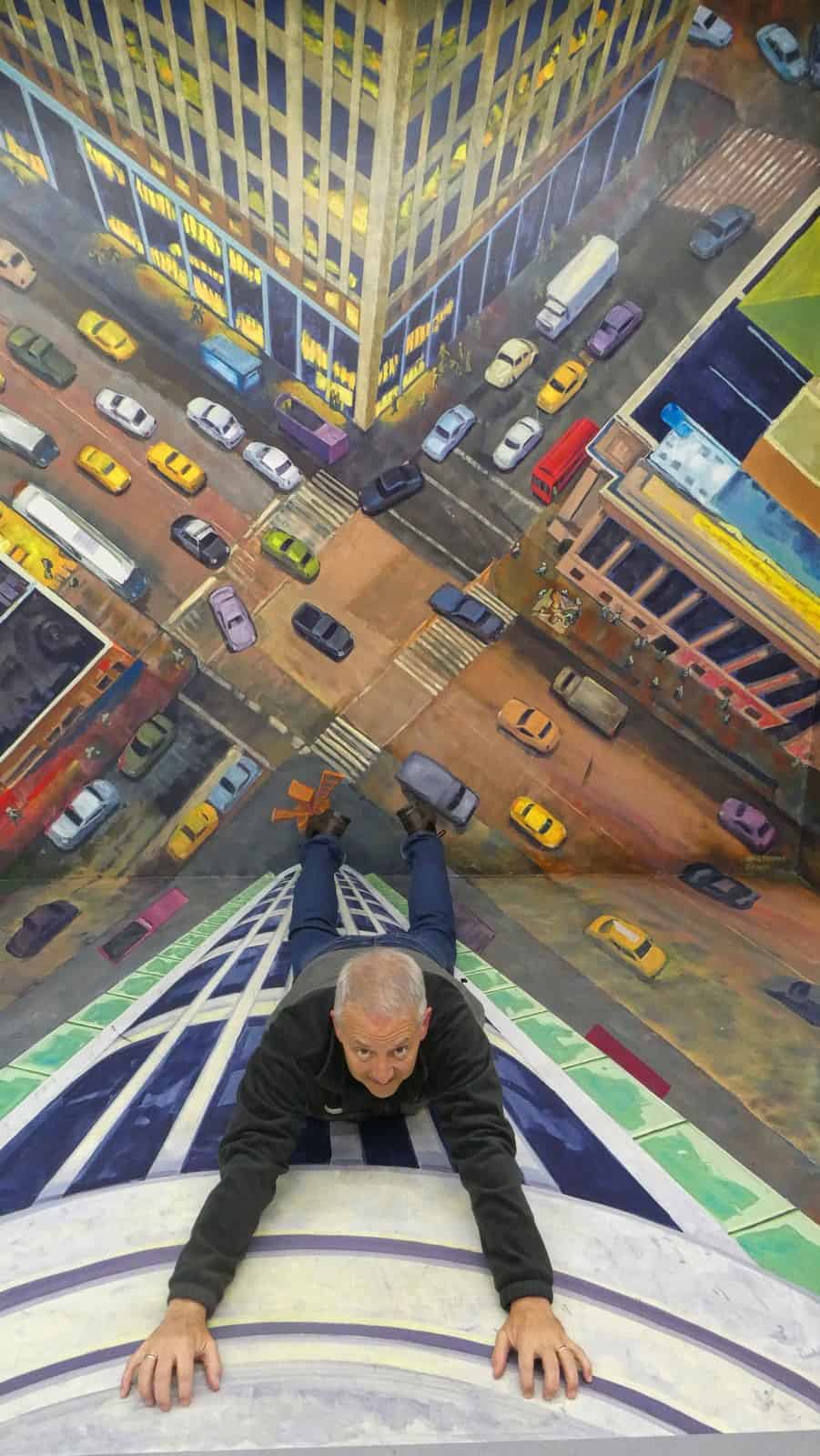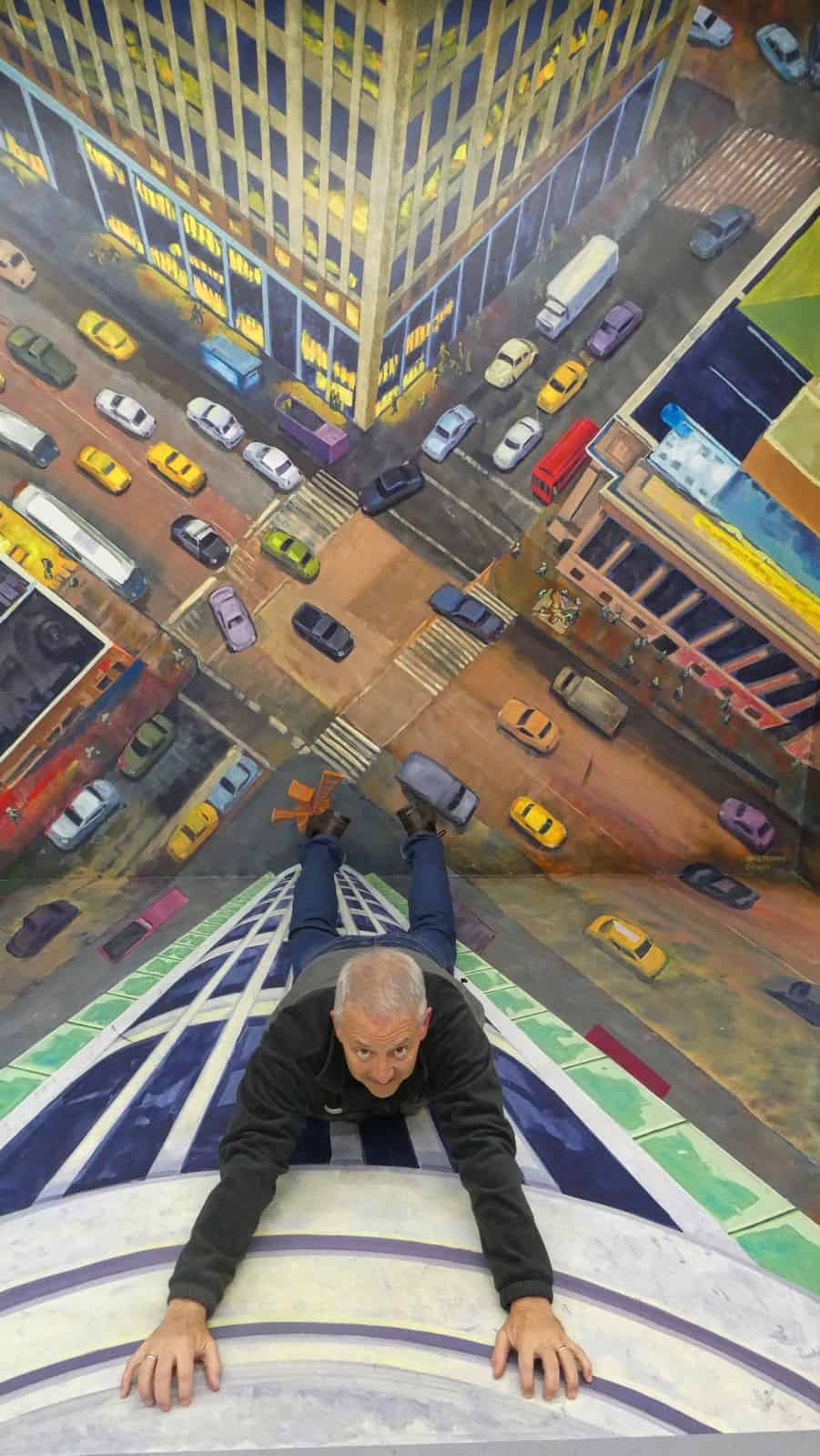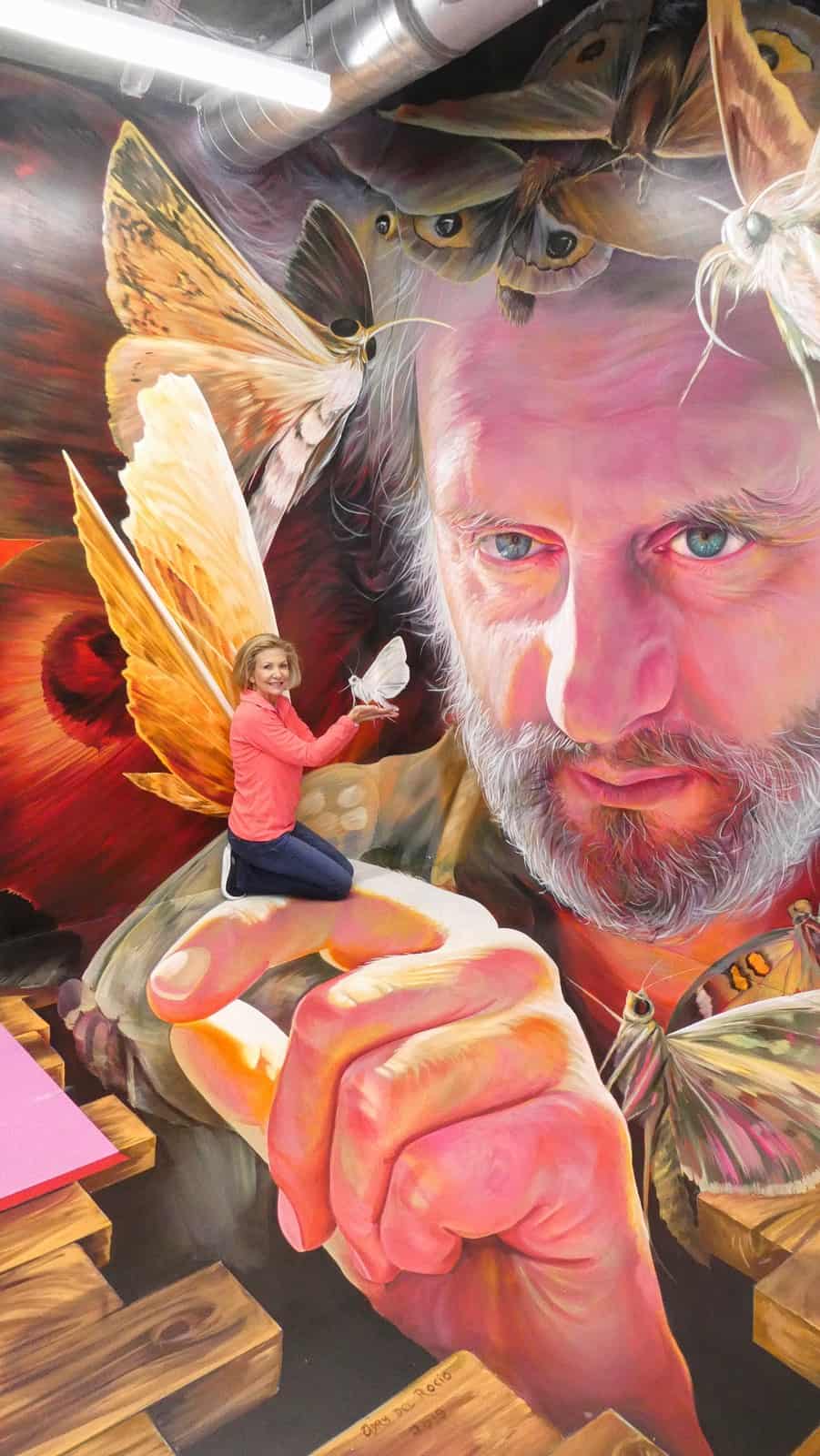 Because of the great artwork displayed at the museum, you can hang from the side of one of this city's giant skyscrapers. Or you can have a chance to be an angel and float in the air. Optical illusions are the fun behind this museum. There are more than 40 3D interactive exhibits that you can experience and photograph. They show you where to stand to get the right photo effect.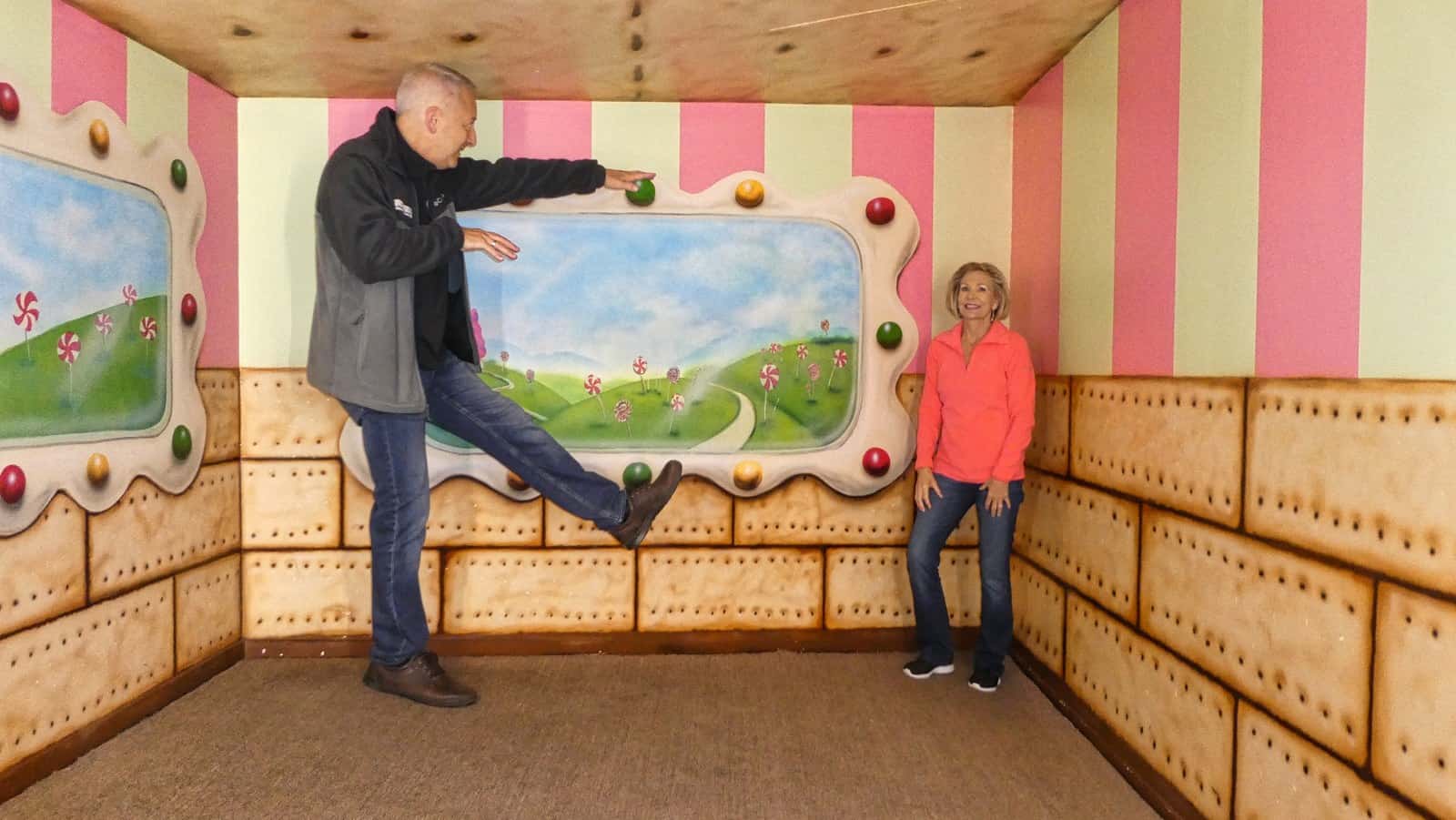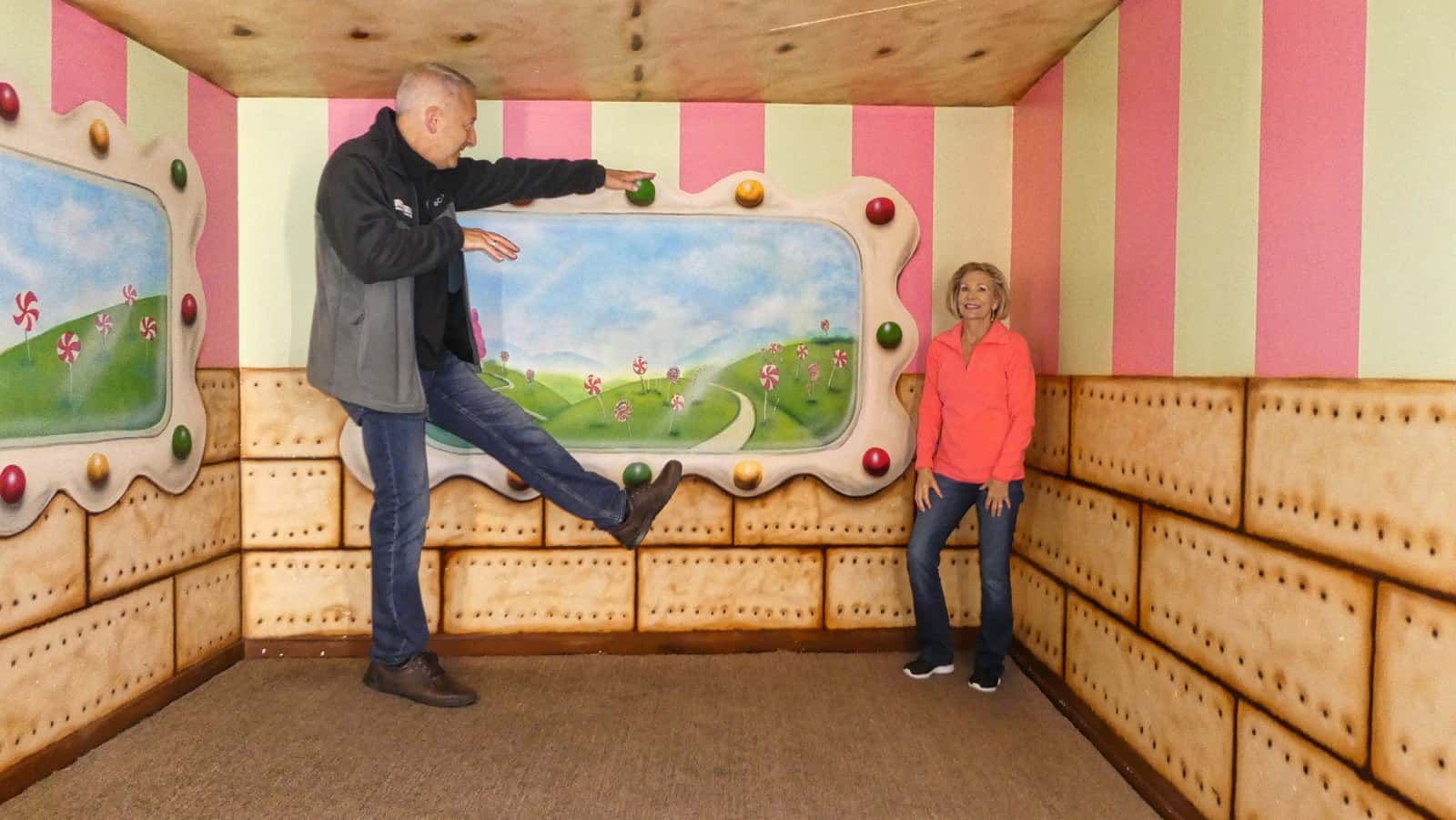 Each visitor will experience this creative interactive space of expression and whimsy differently. This, too, is a great place to take the kids! You'll end up with some great social media posting photos.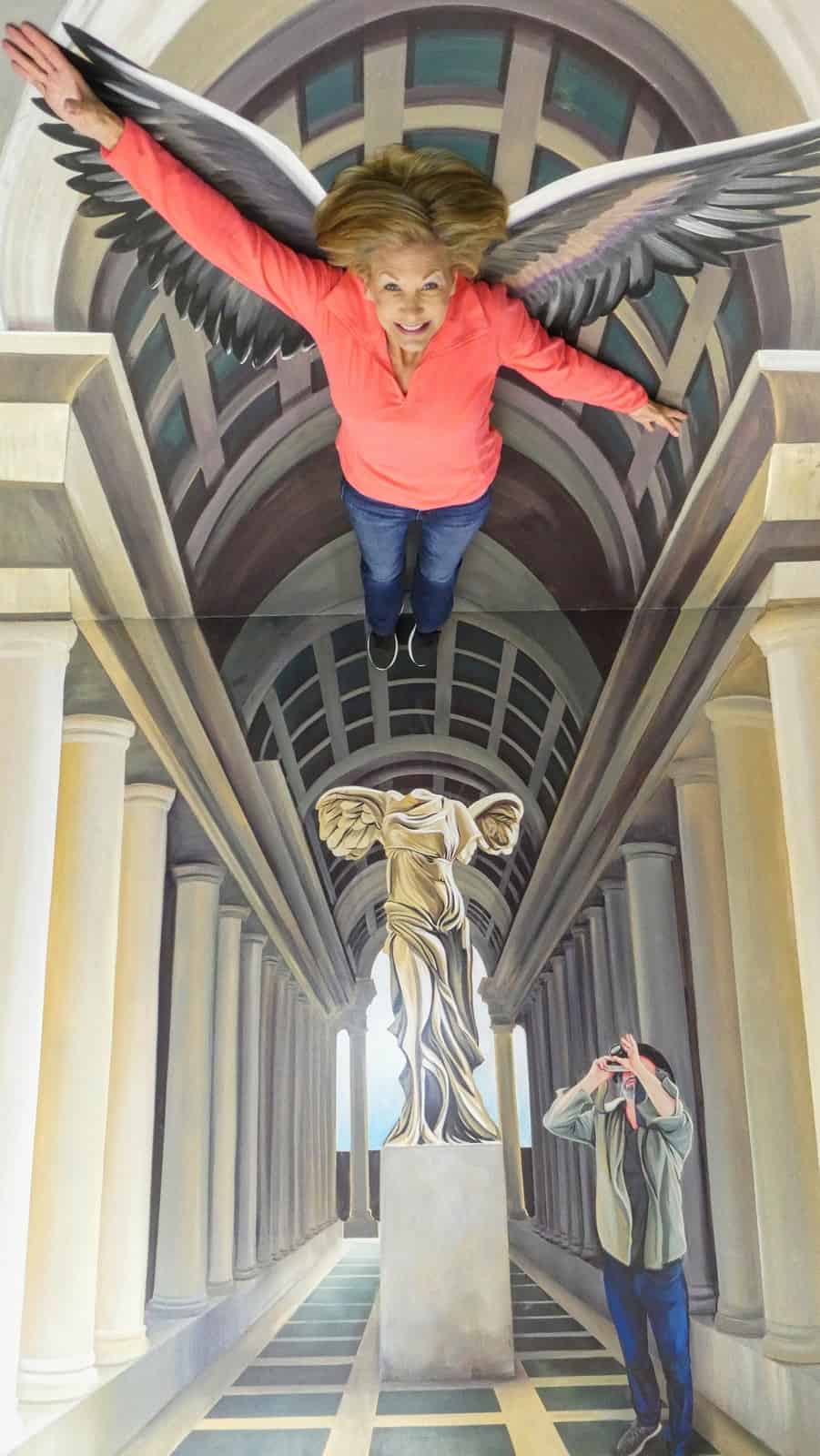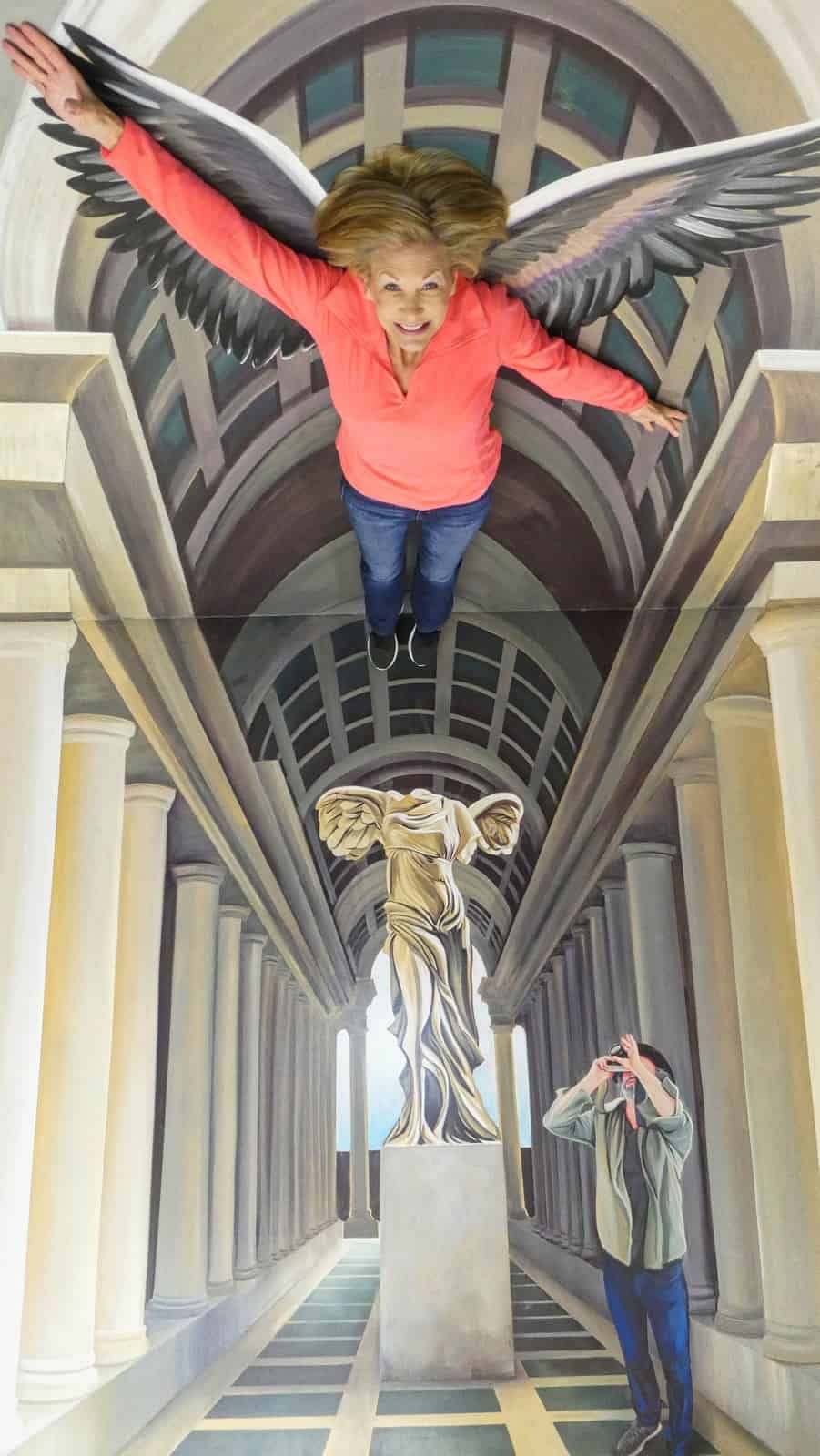 Experience the Elegance of French Colonial Vietnam
Tonight for dinner, we have another great dinner restaurant recommendation that is something unique. We recommend Le Colonial. At Le Colonial, they serve French Vietnamese cuisine.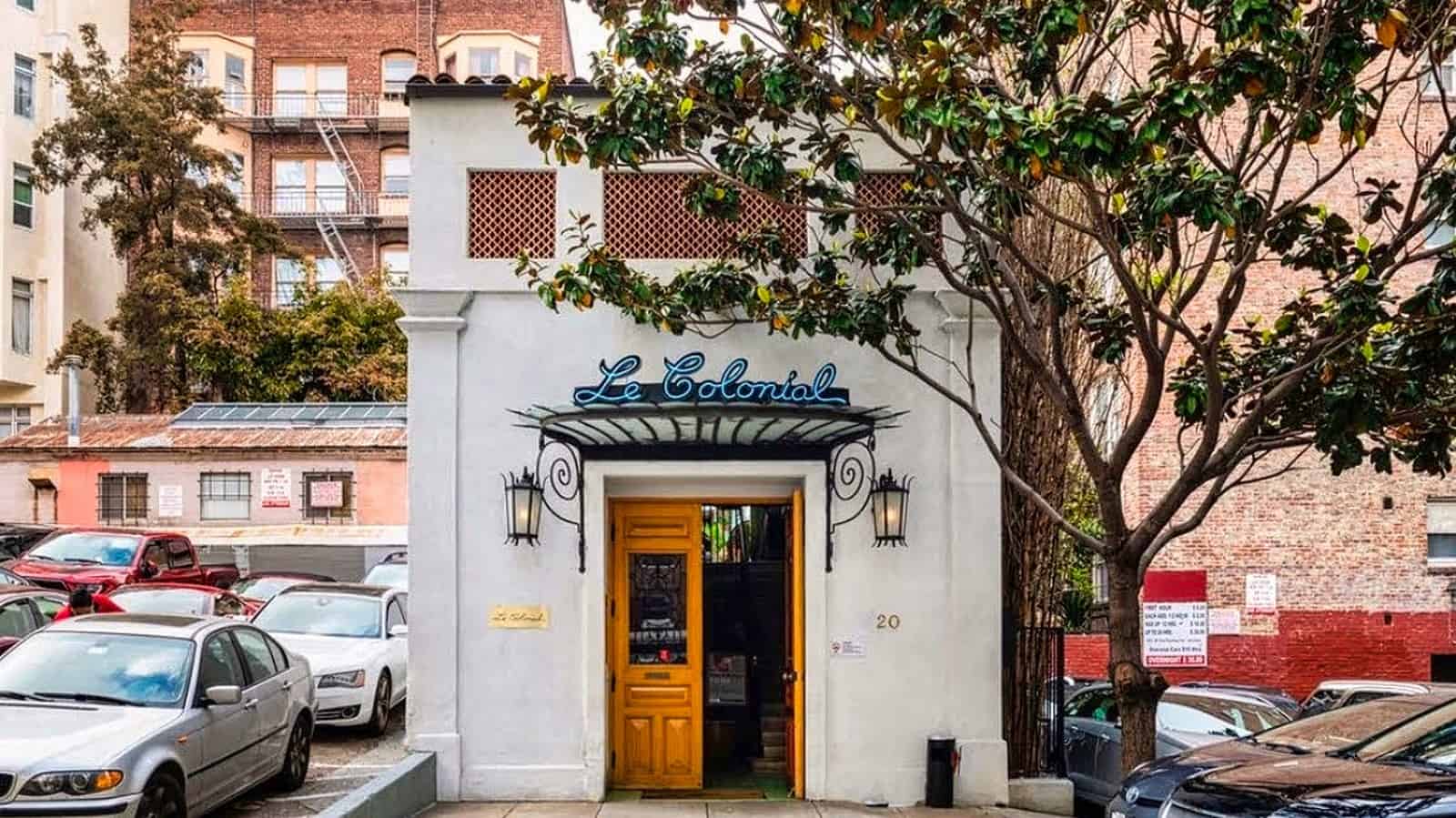 One reason we chose this restaurant is that it is close to the Inn at Union Square. The setting of Le Colonial is romantic. As you walk through the door, you feel as though you traveled back in time to the tropical elegance of the 1920's French colonial Vietnam. You can almost feel the sway of palm trees and glow of candles. It evokes an ambiance of lush French colonial Vietnam.
The menu showcases authentic Vietnamese cuisine with a touch of French influence.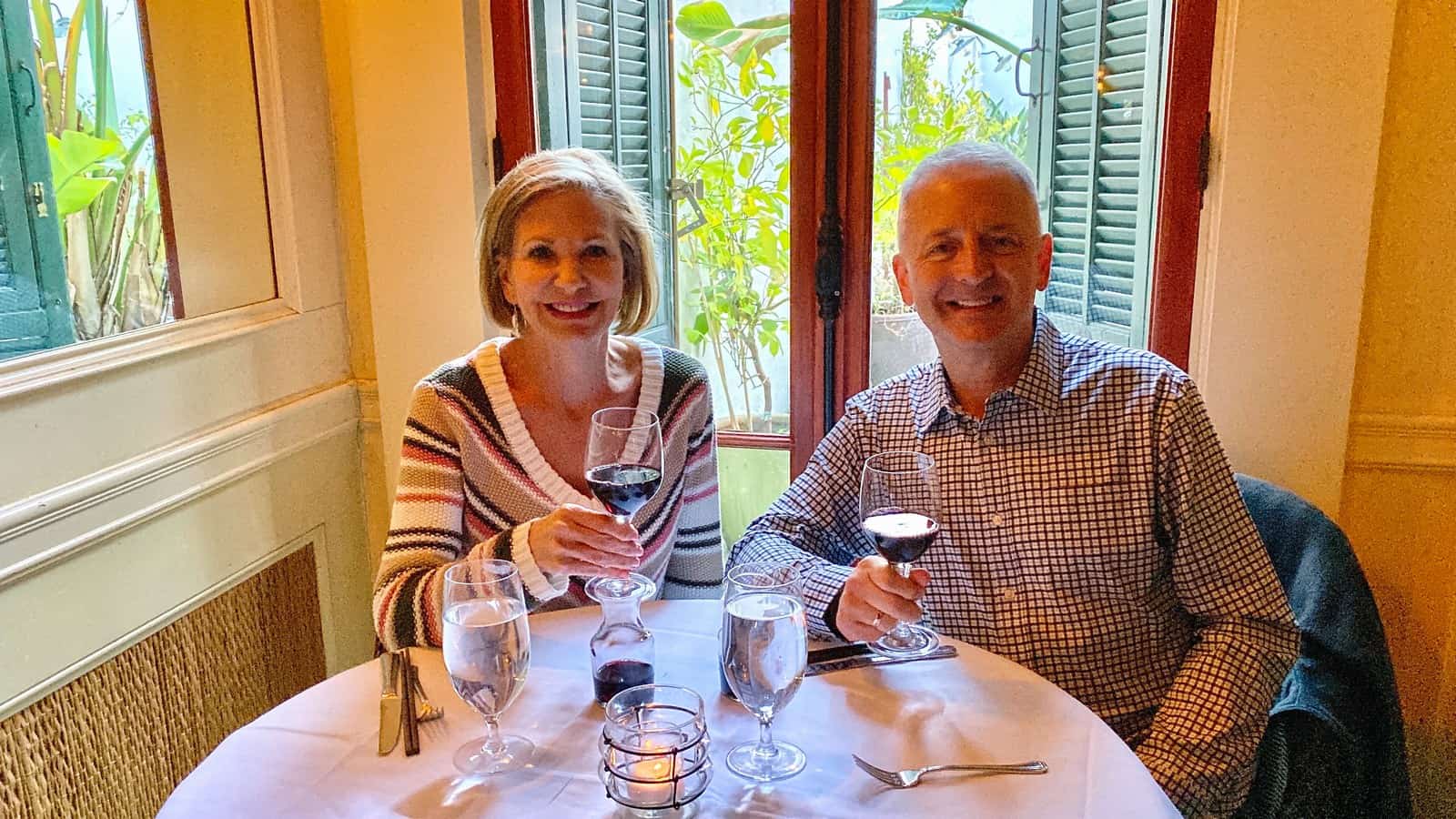 Our server Soleda made some great suggestions. We enjoyed fresh spring rolls and crispy rolls as a starter that were both delicious. Keith then had Bo Luc Lac, which is Wok-seared Filet Mignon cubes, and Tina had a sauteed tofu dish. Both were creatively done and tasted great. With our dinner, we had an amazing Flora Spring Napa wine. We finished off the meal with a marvelous dessert for two called Le Colonial Bananas Roties.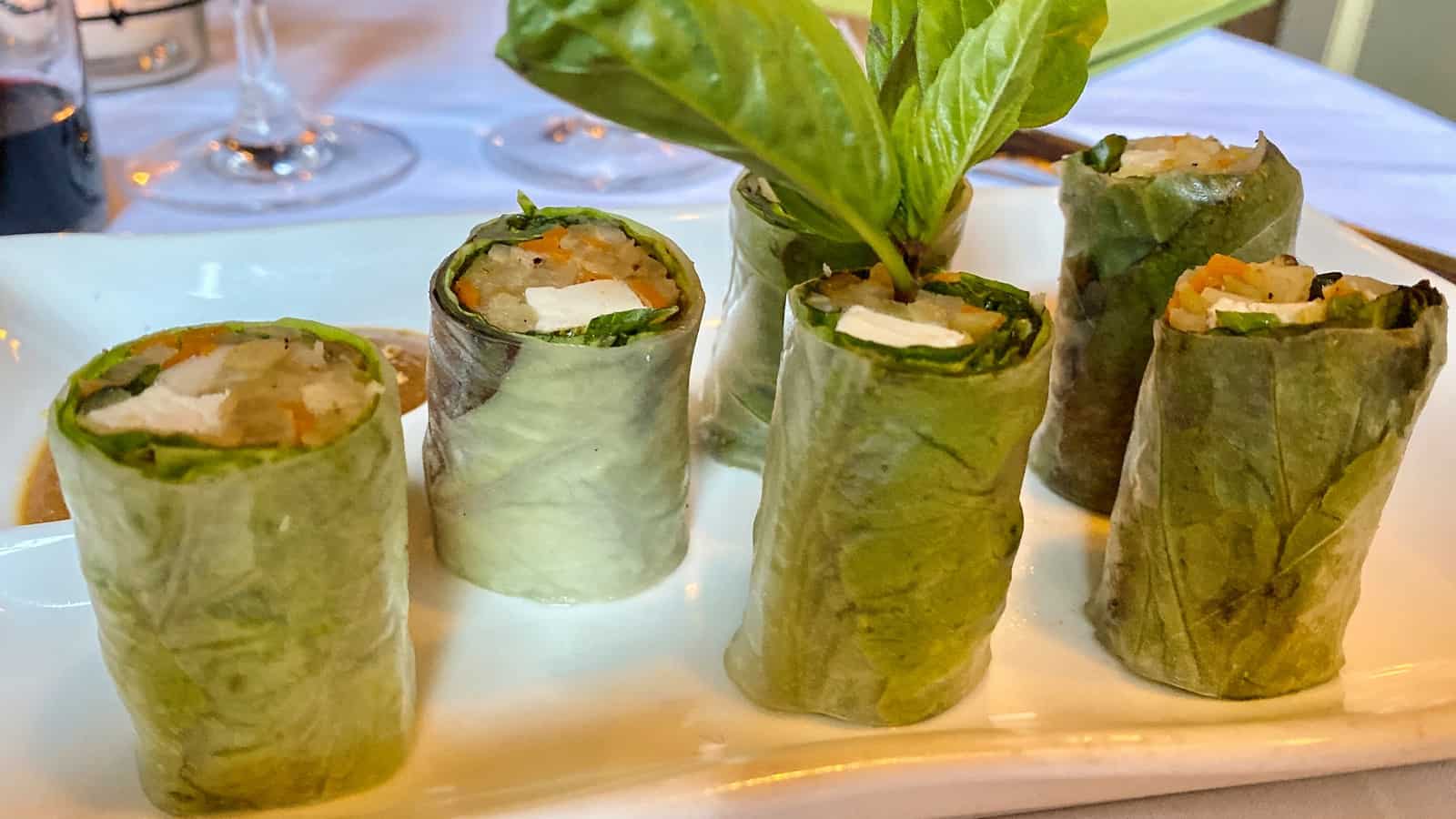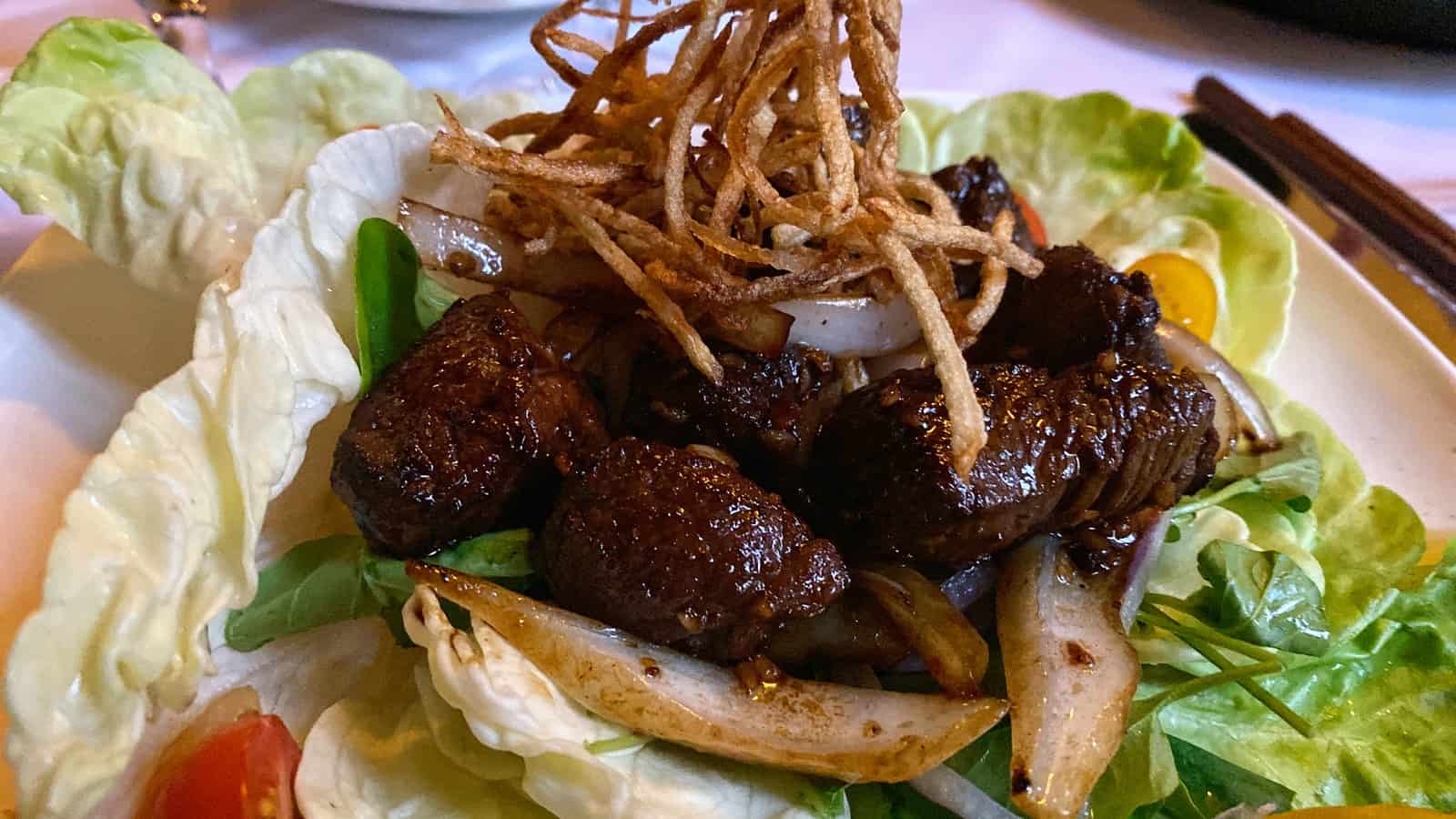 Before I go on to our last recommendation for our 36 Hours San Francisco Itinerary, remember I said I would get back to the best time to travel to San Francisco? Well, the best time to visit San Francisco is from September to November. Believe it or not, fall is the warmest season in San Francisco. Also, the crowds from the summer are gone.
Experience the Landmark, Top of the Mark
Our last recommendation is to walk off your dinner from Le Colonial by walking uphill to the Top of the Mark. The Top of the Mark is an ideal place to have a drink and watch the sunset over San Francisco and watch the lights of the city come on.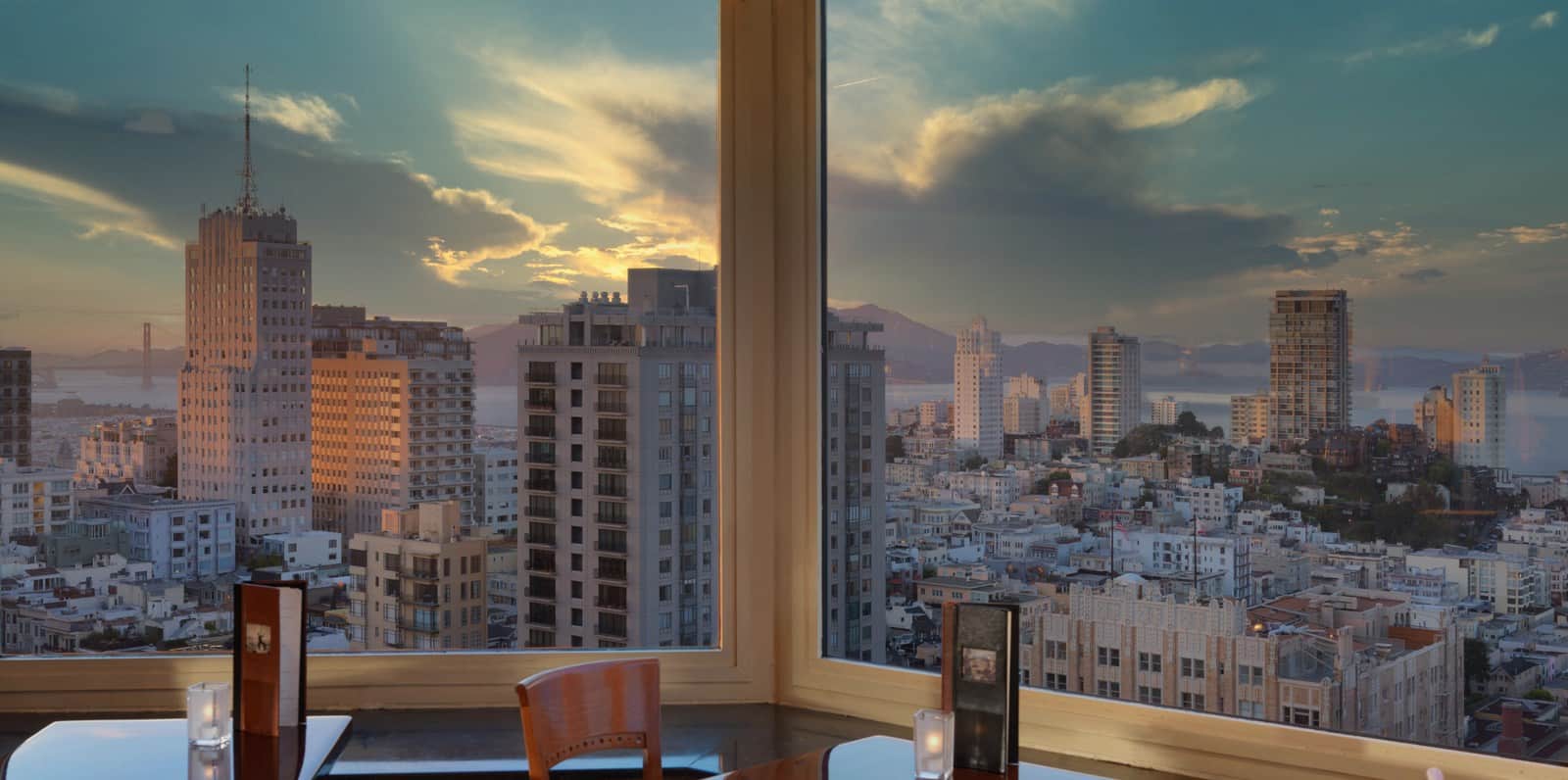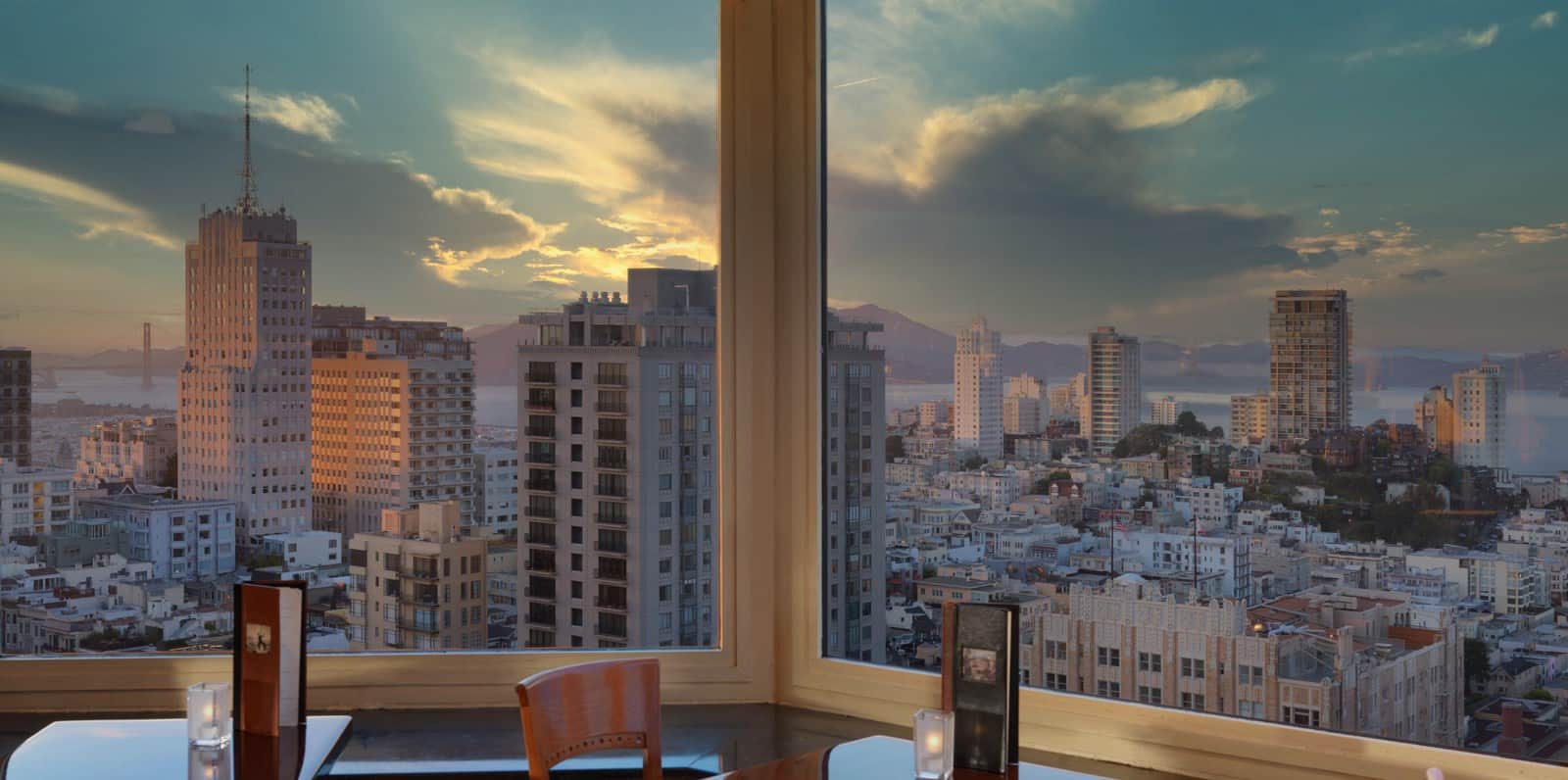 The Top of the Mark has been an iconic landmark of San Francisco since 1939. Visitors from around the world envision having dinner or drinks at the Top of the Mark. The Top of the Mark attracts people who want to experience the panoramic views of the ever-changing San Francisco Bay area. For these reasons, the top of the Mark, which continues to add to San Francisco's rich and colorful history, is part of our 36 Hours San Francisco Itinerary.
San Francisco Itinerary
Thirty-six hours in San Francisco is not a lot of time. It is not enough time to experience everything the city offers. But, It is enough time to experience what makes San Francisco unique and special. By visiting the restaurants we recommend, you will not only enjoy great food, but you will also savor history.
Recap of San Francisco Itinerary
QUICK ANSWERS
What city in the United States has the most restaurants per capita?
San Francisco is the city with the most restaurants per capita at 39.3.
What is the hardest ticket to get while in San Francisco?
The hardest ticket to get in San Francisco is to Alcatraz Island. They sell out 3 months in advance.
---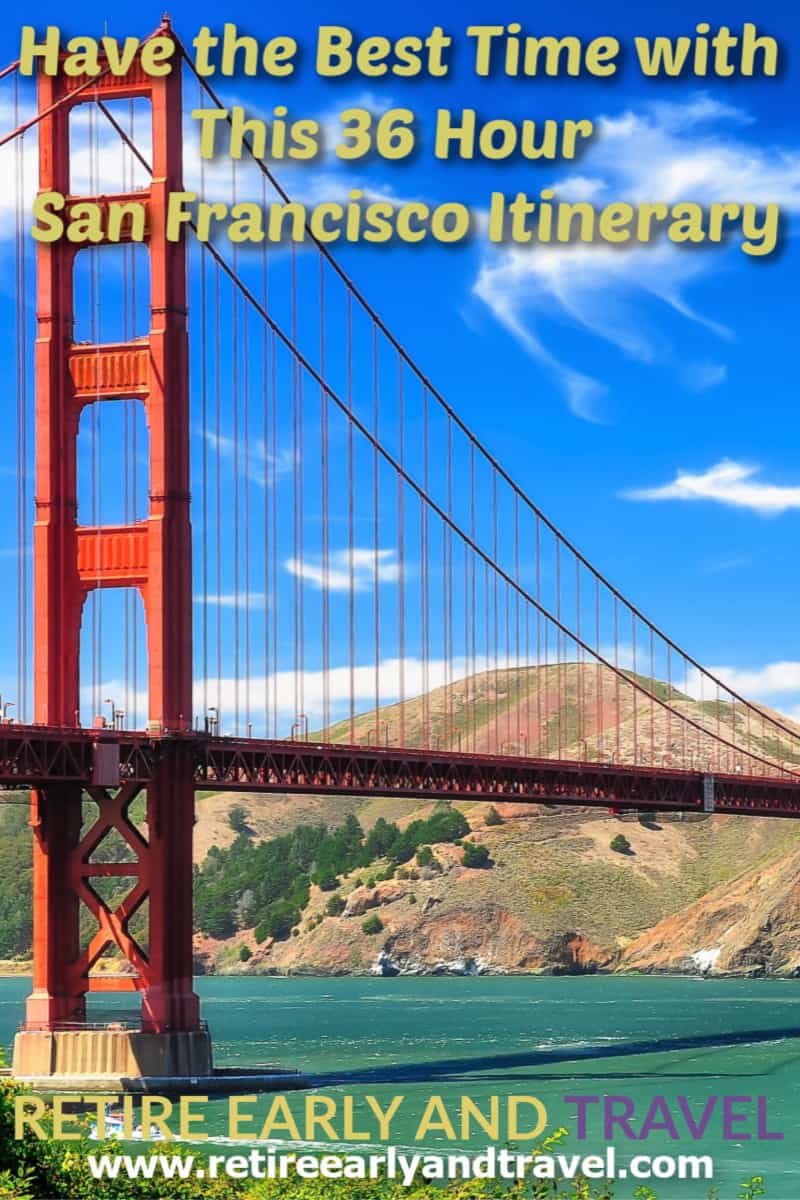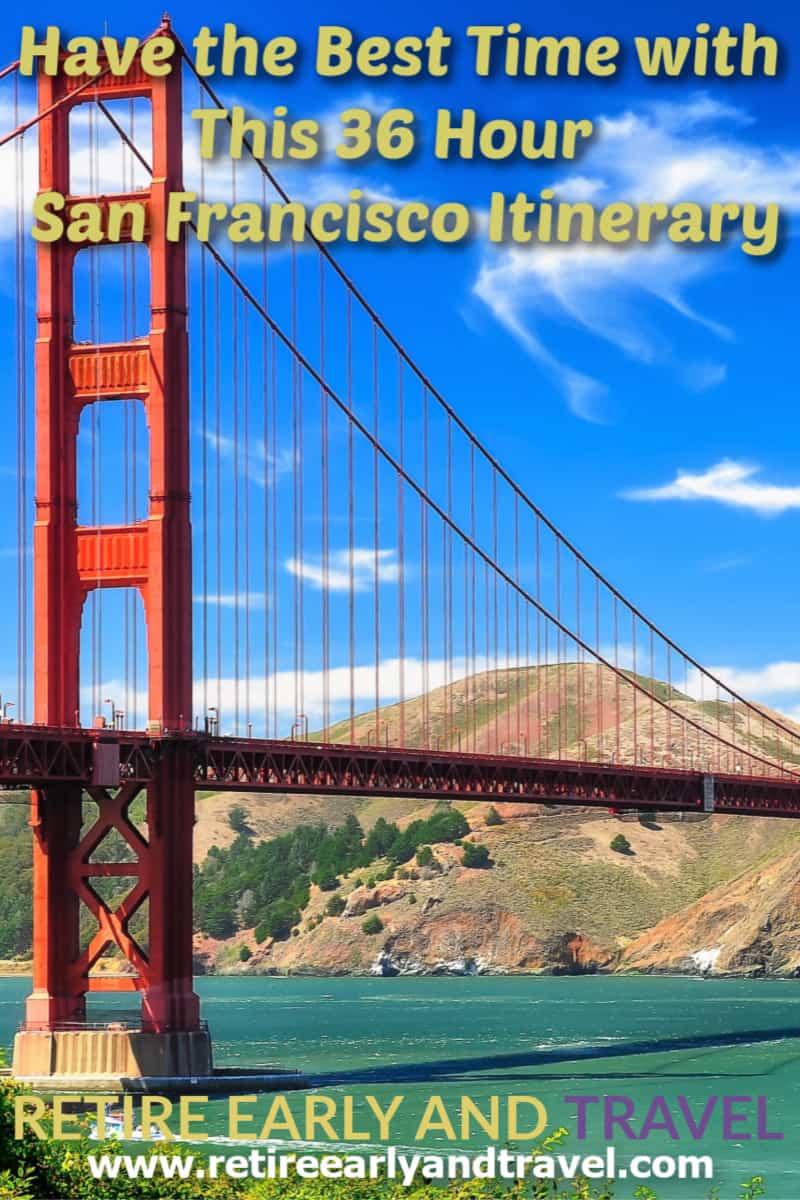 If you like San Francisco, then you'll love our visit to Boston