Drive less than an hour north from San Francisco, and you will reach Santa Rosa. Our California road trip took us from Mendocino to Santa Rosa. Santa Rosa is an energetic city with a lively downtown, historic attractions, green parks, and great restaurants. Also, the area directly surrounding Santa Rosa is a stunningly beautiful even after the fires of recent years. To make things even better, Santa Rosa wine tasting is some of the best in wine country.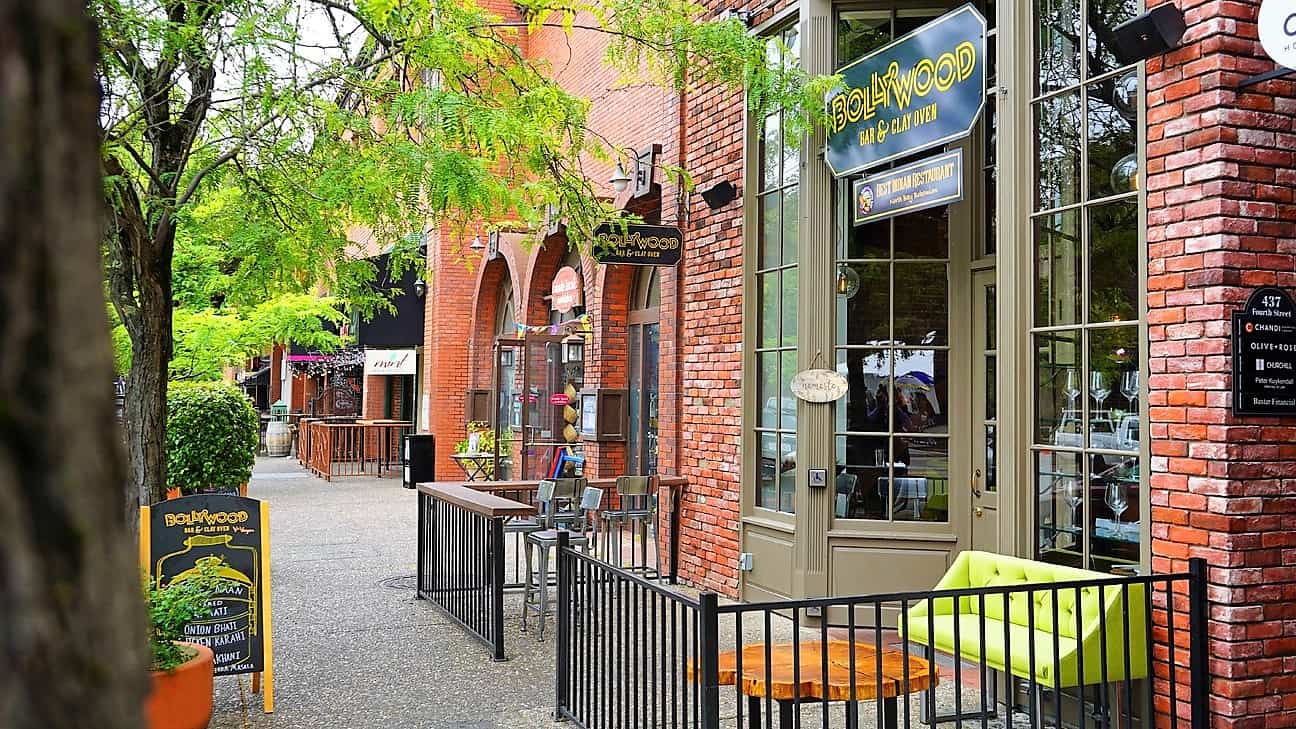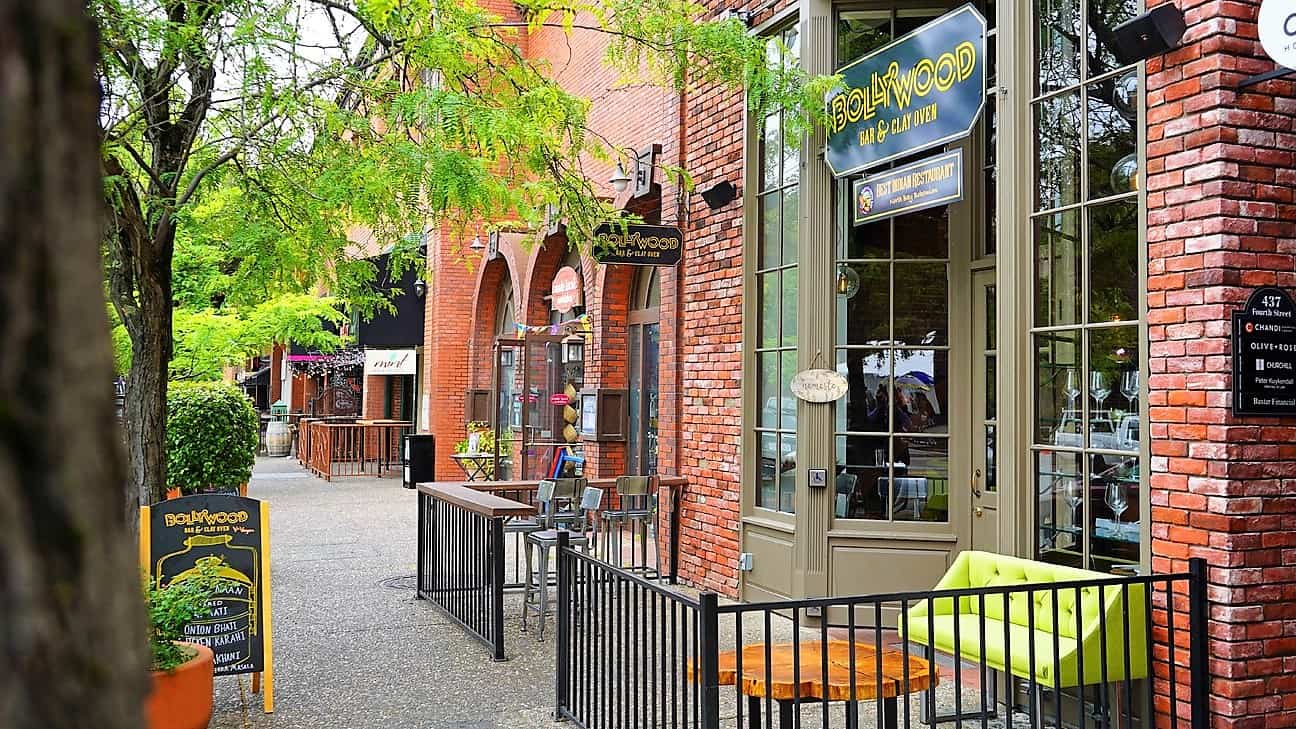 When people are looking for the best in California's wine tasting, most head straight for the Napa and Sonoma valleys missing Santa Rosa's award-winning wines. The wineries in the Santa Rosa area are in Sonoma County and are worth checking out. You won't be disappointed.
Savor an Aromatic Four-Course Farm to Table Wine Pairing Experience
The first place we recommend visiting for Santa Rosa wine is Kendall-Jackson in Fulton, CA. We made this our first stop because we wanted to experience the ultimate wine and farm-to-table food pairing that they are known for.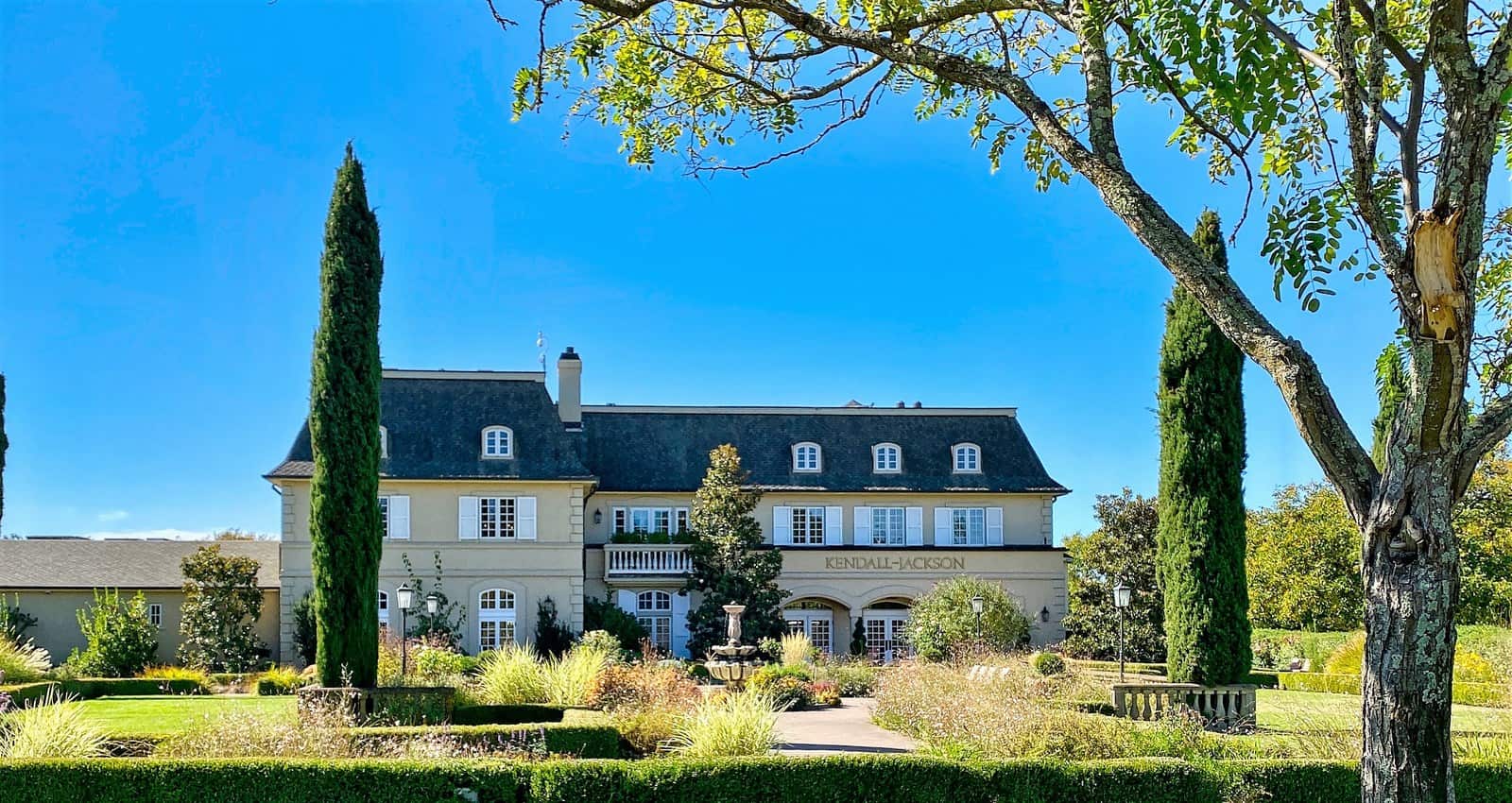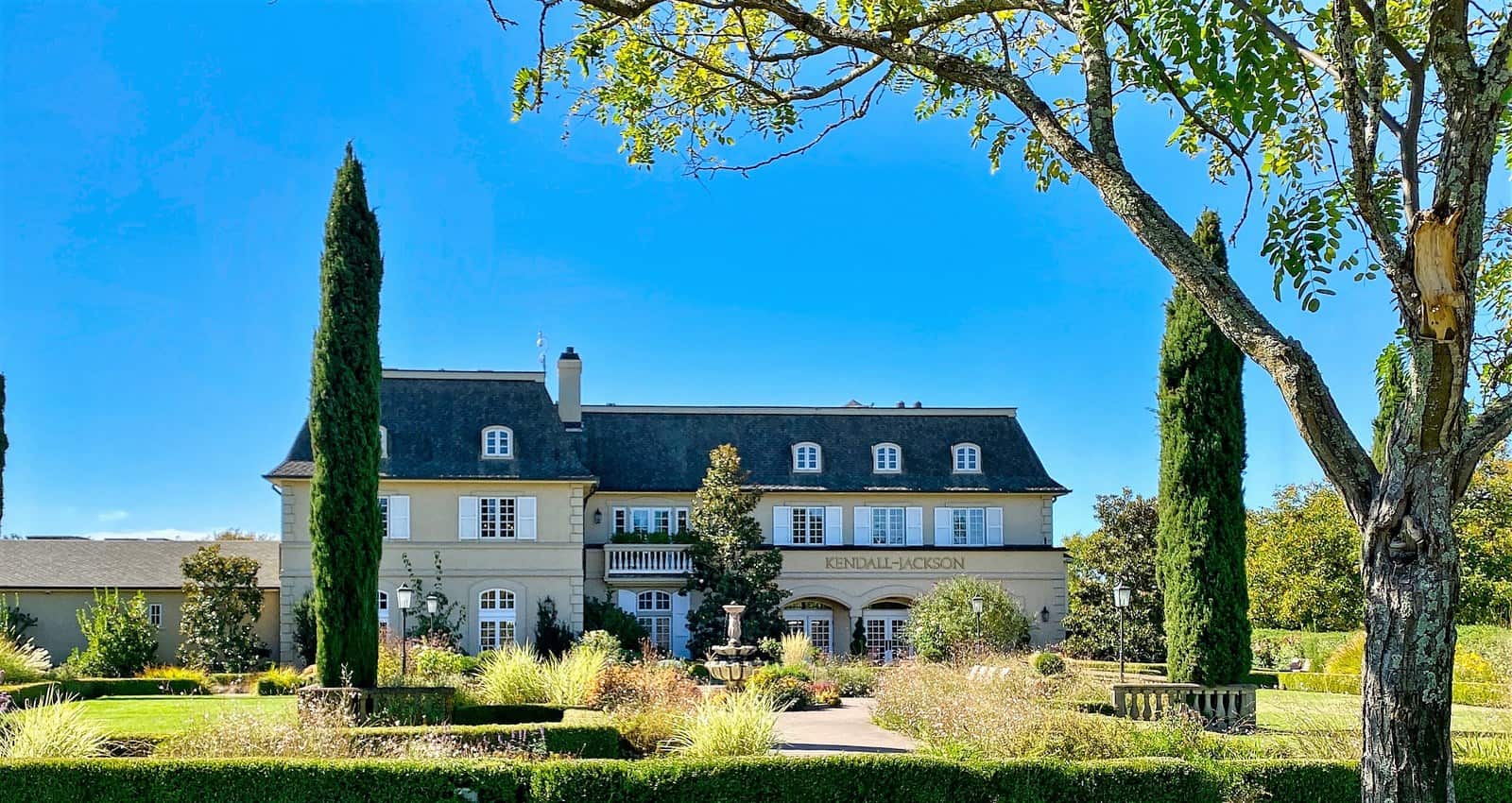 For lunch, we had a four-course meal paired with their small-production, limited-release wines on their patio. The day was perfect, sunny but too hot.
The chef prepared our lunch using fresh produce from the estate garden. The garden is open to the public, so after lunch, we meandered through the garden taking in its natural beauty.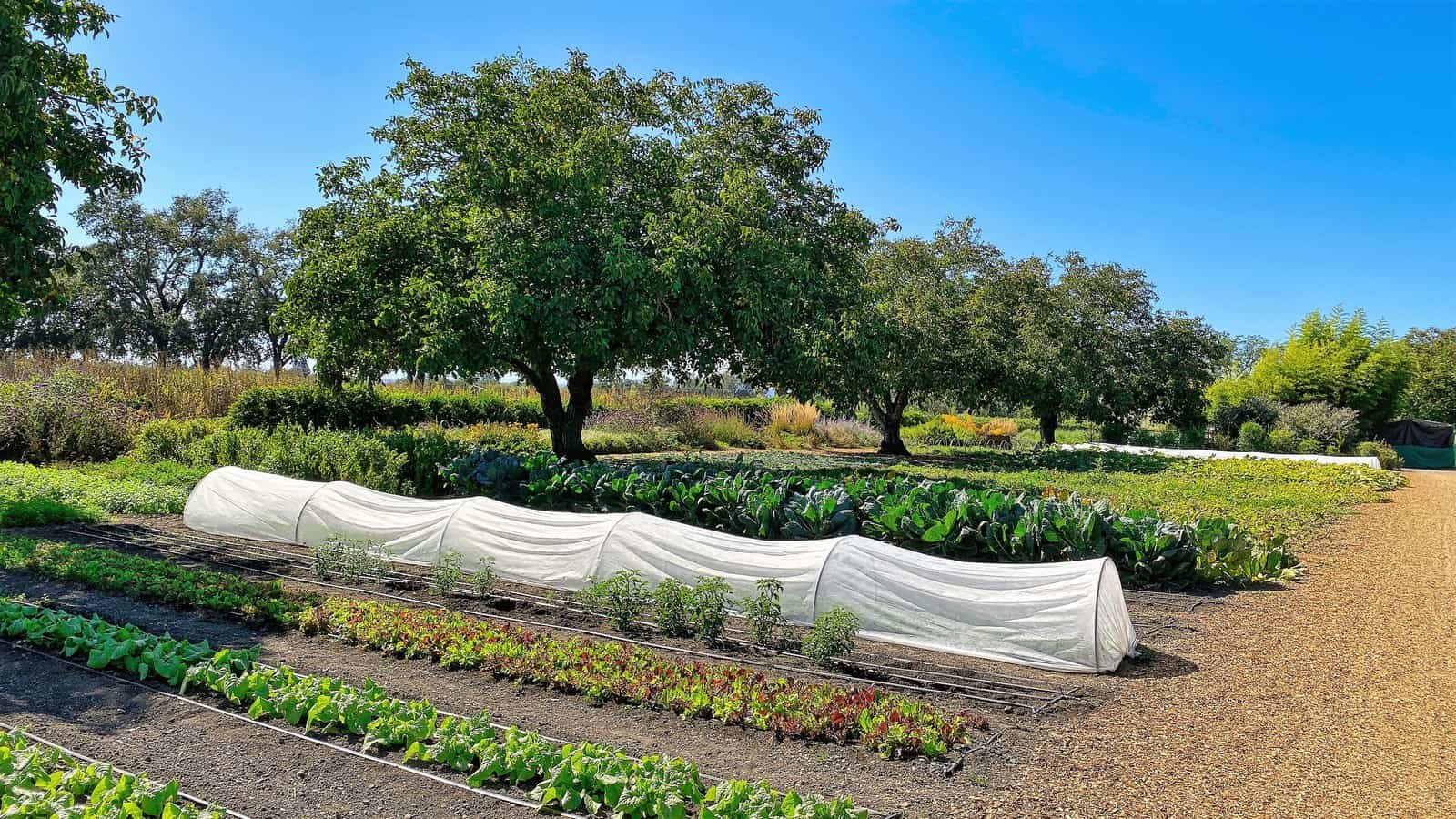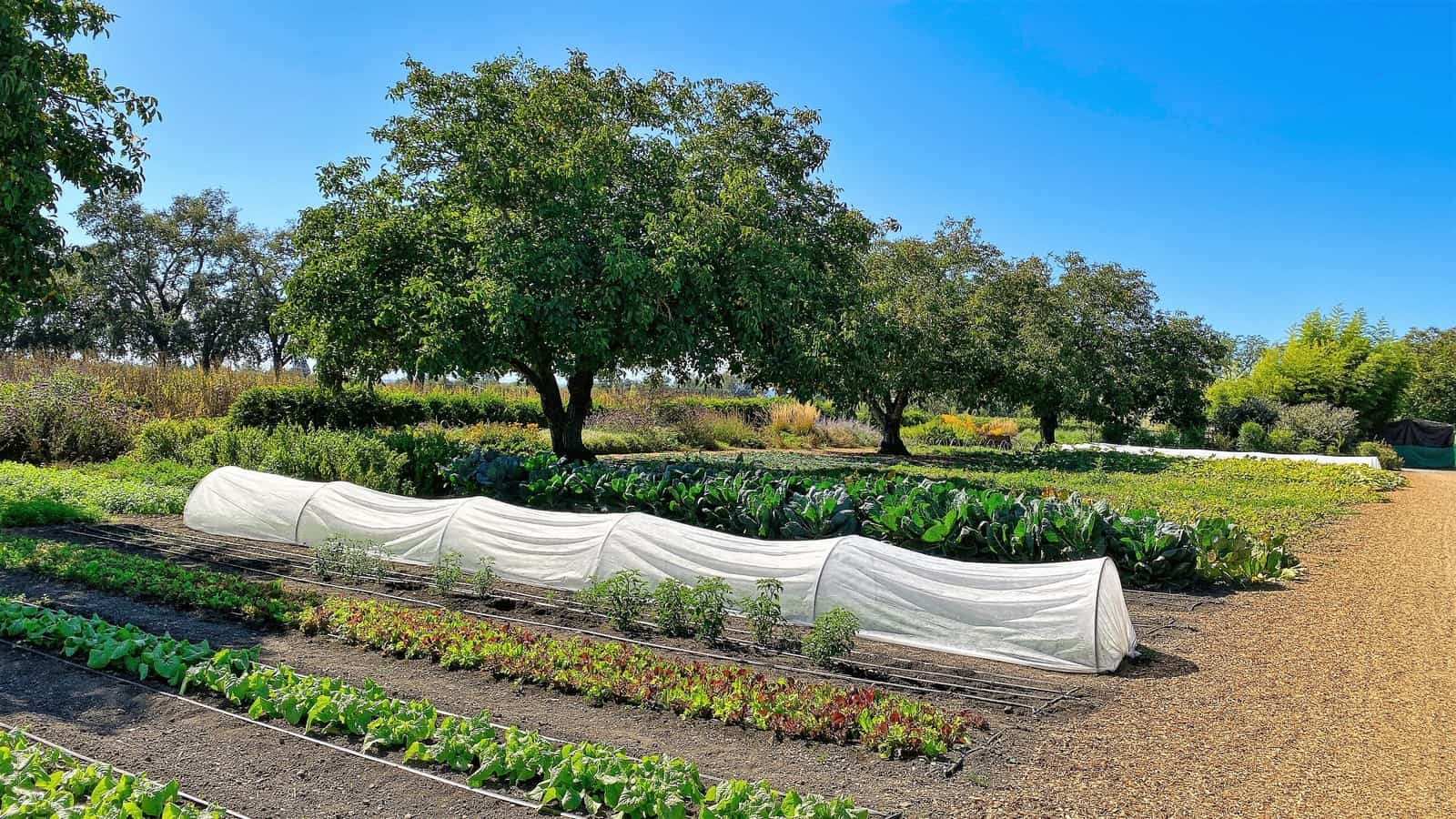 Our first course was an heirloom tomato salad paired with a 2017 Jackson Estate Camalot Chardonnay. Undeniably the salad exuded flavor so you could tell the tomatoes were fresh.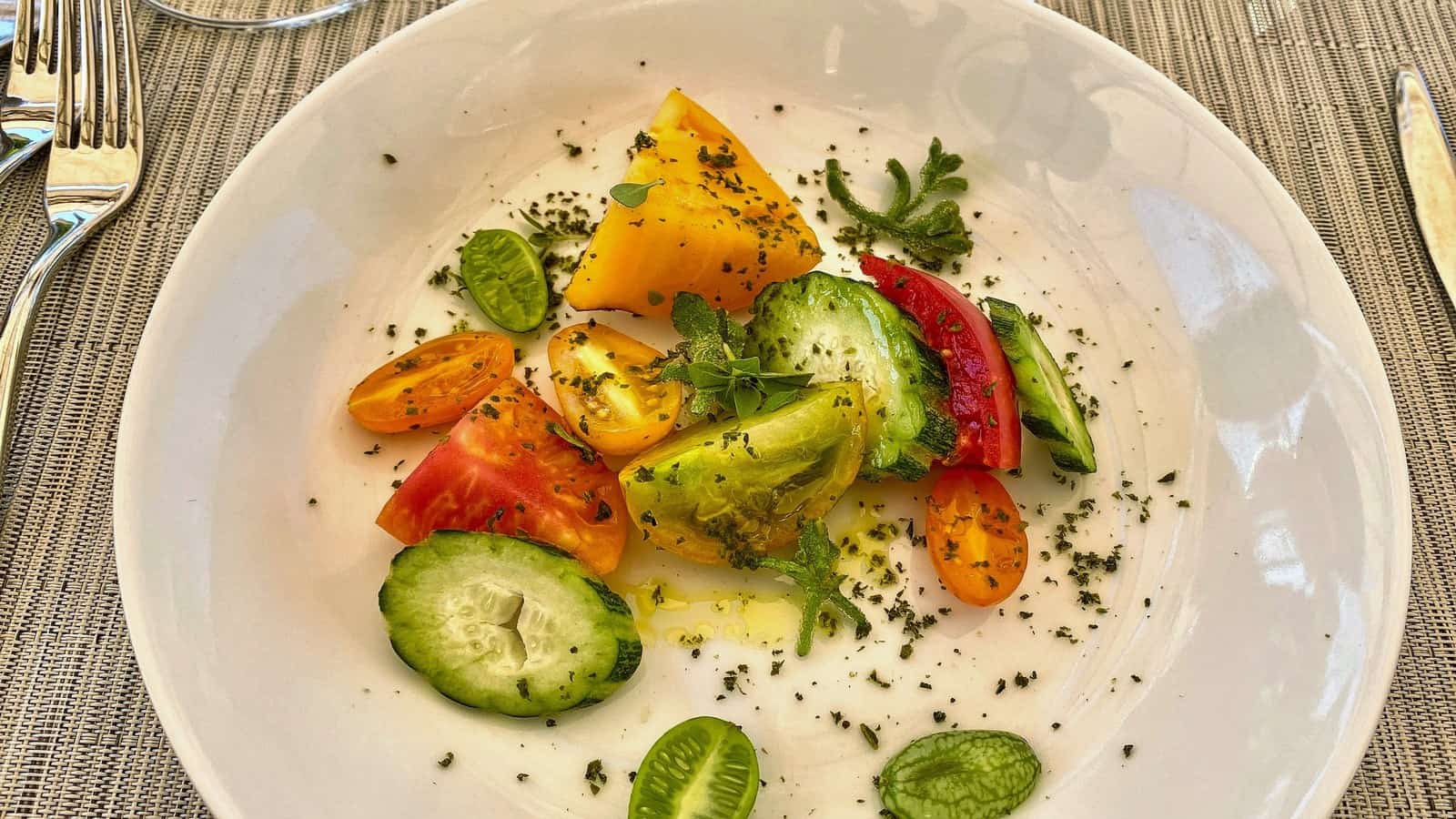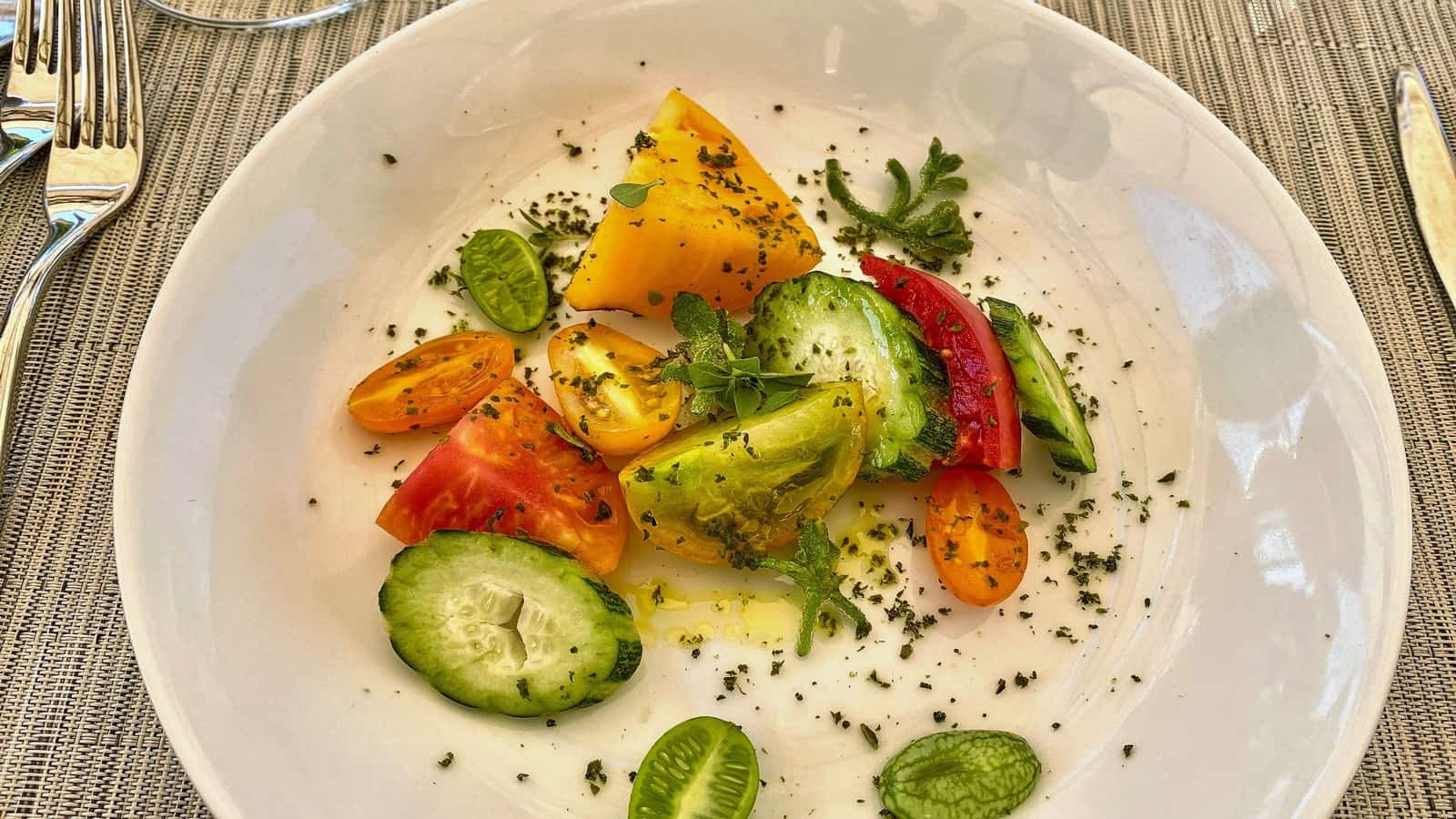 I eat a plant-based diet, and the chef at Kendall Jackson eagerly created something amazing that I could eat for each course. Subsequently, our second course, which Keith ate, was local albacore tuna with summer squash and spinach paired with a Jackson Estate Trace Ridge Cabernet Sauvignon. The cab was our favorite wine at Kendall-Jackson.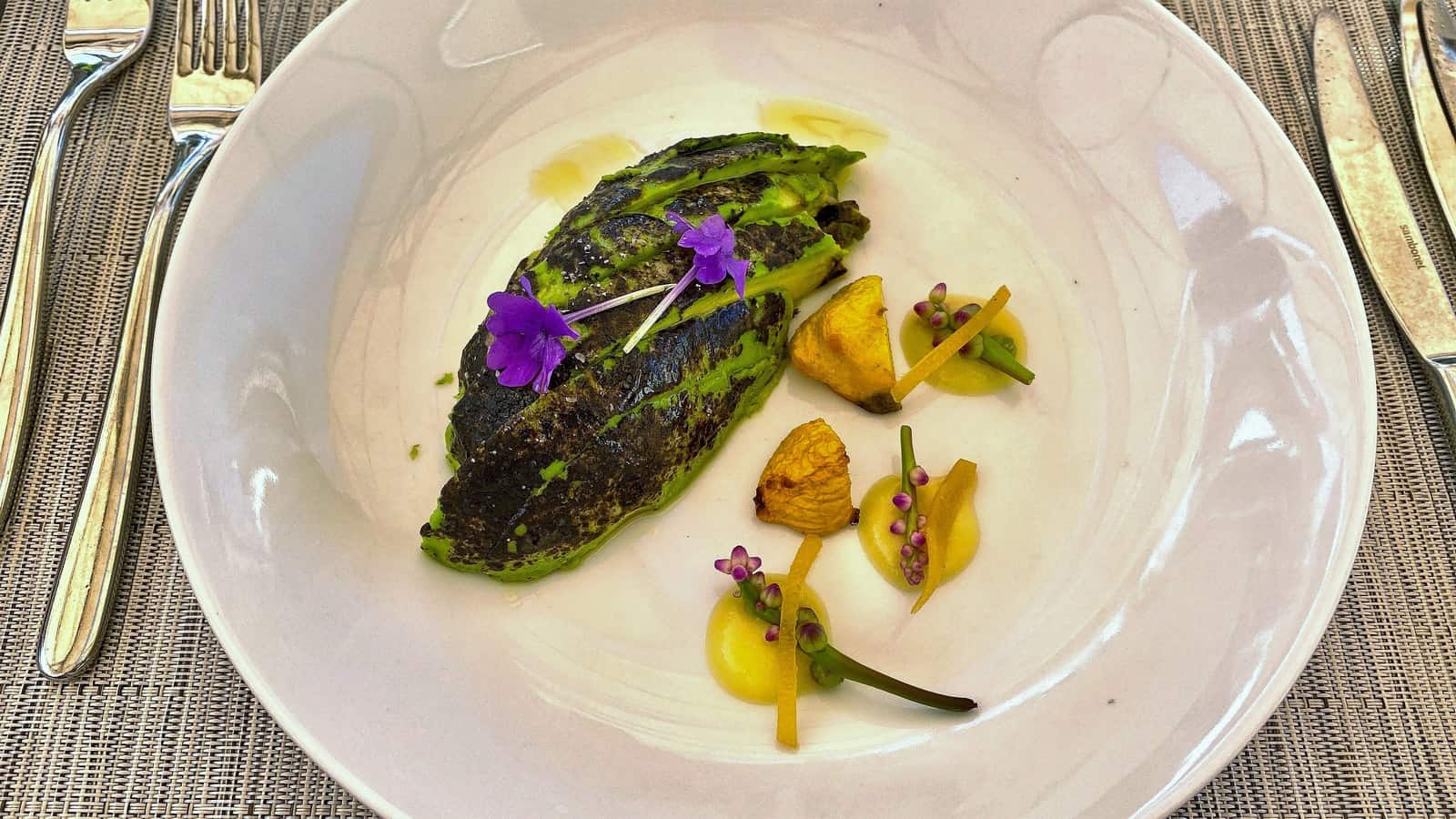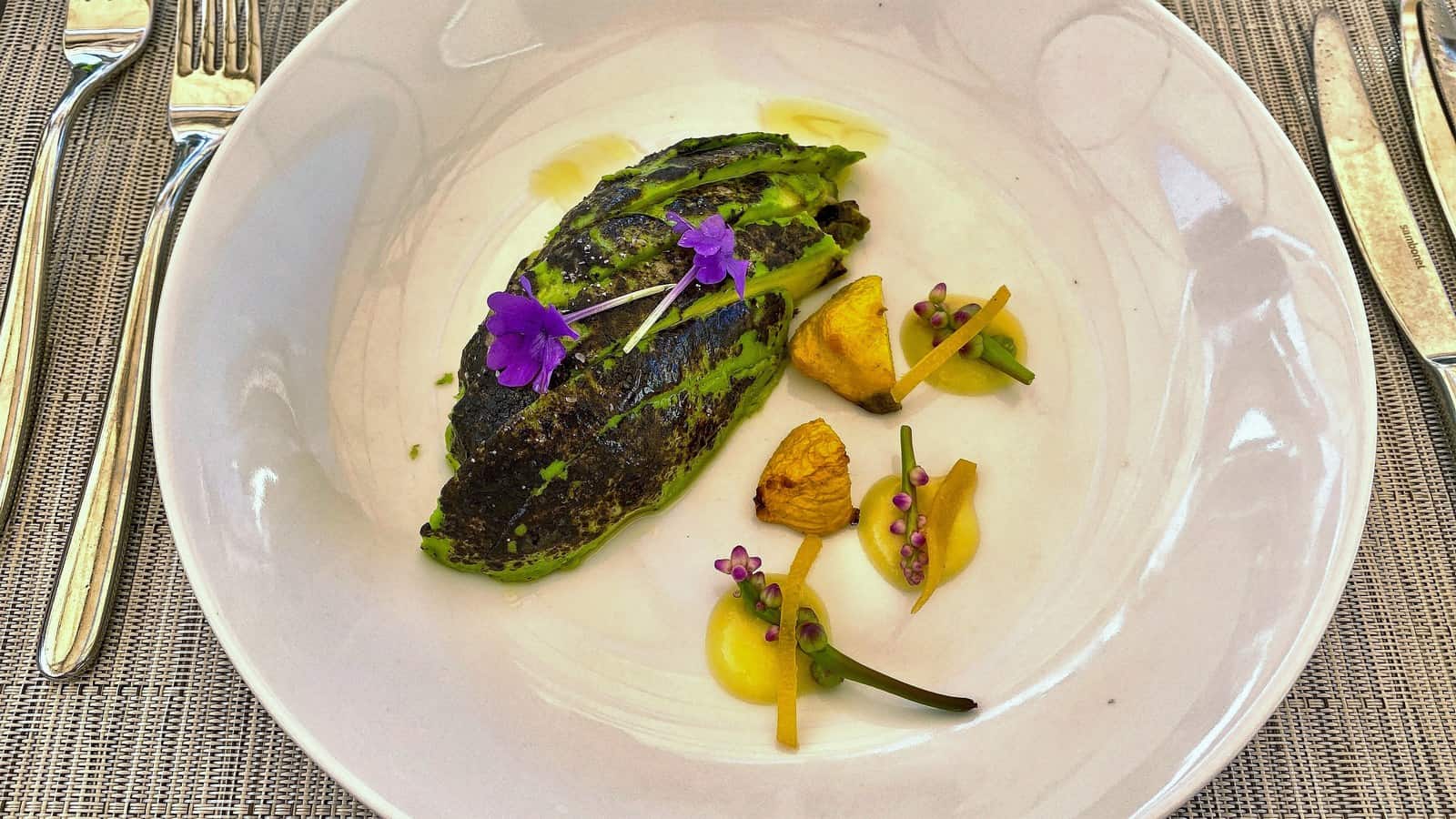 Our third Course was a Coulotte Steak, charred eggplant, and turnip paired with a 2015 Grand Reserve Orange Muscat.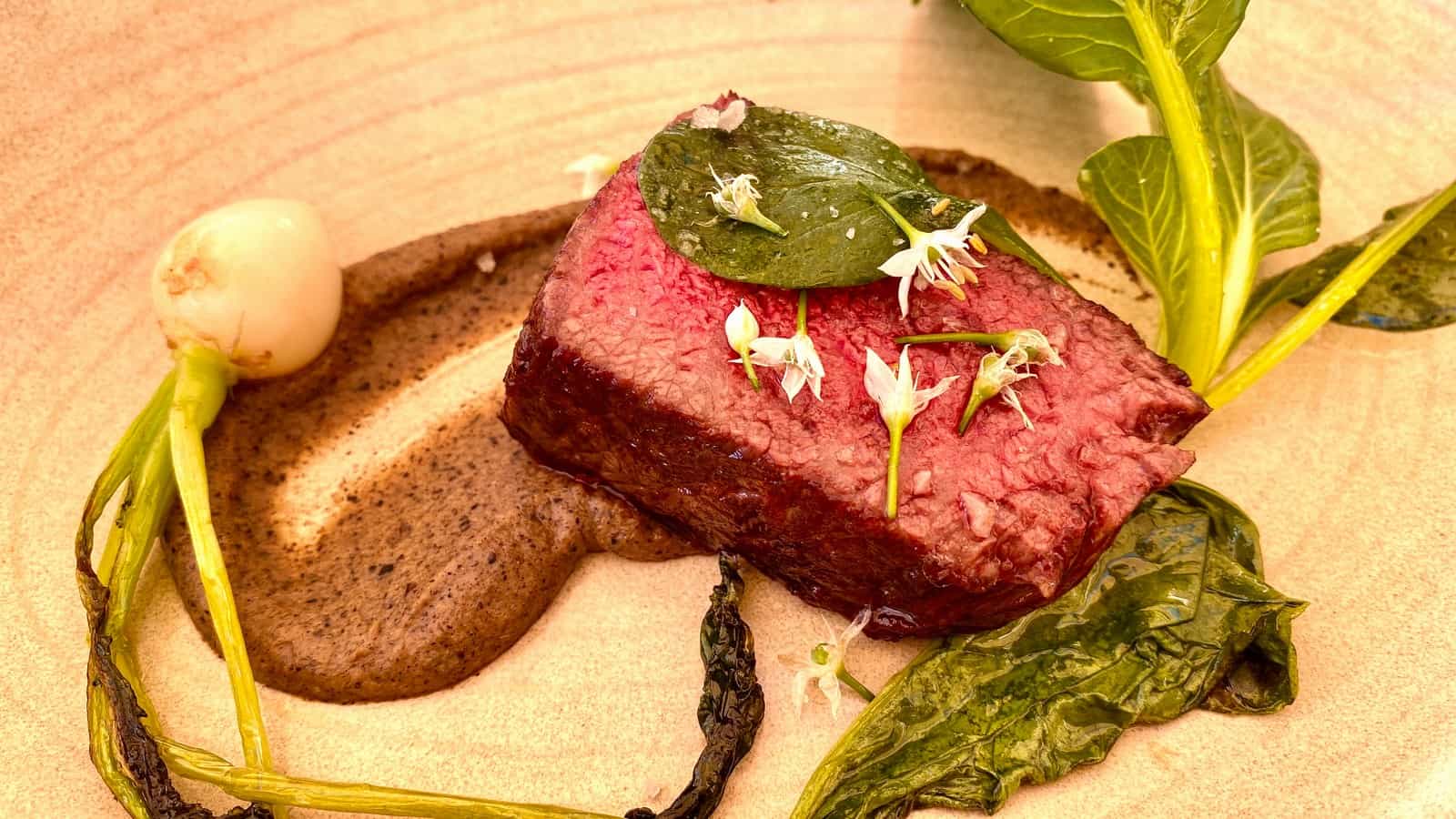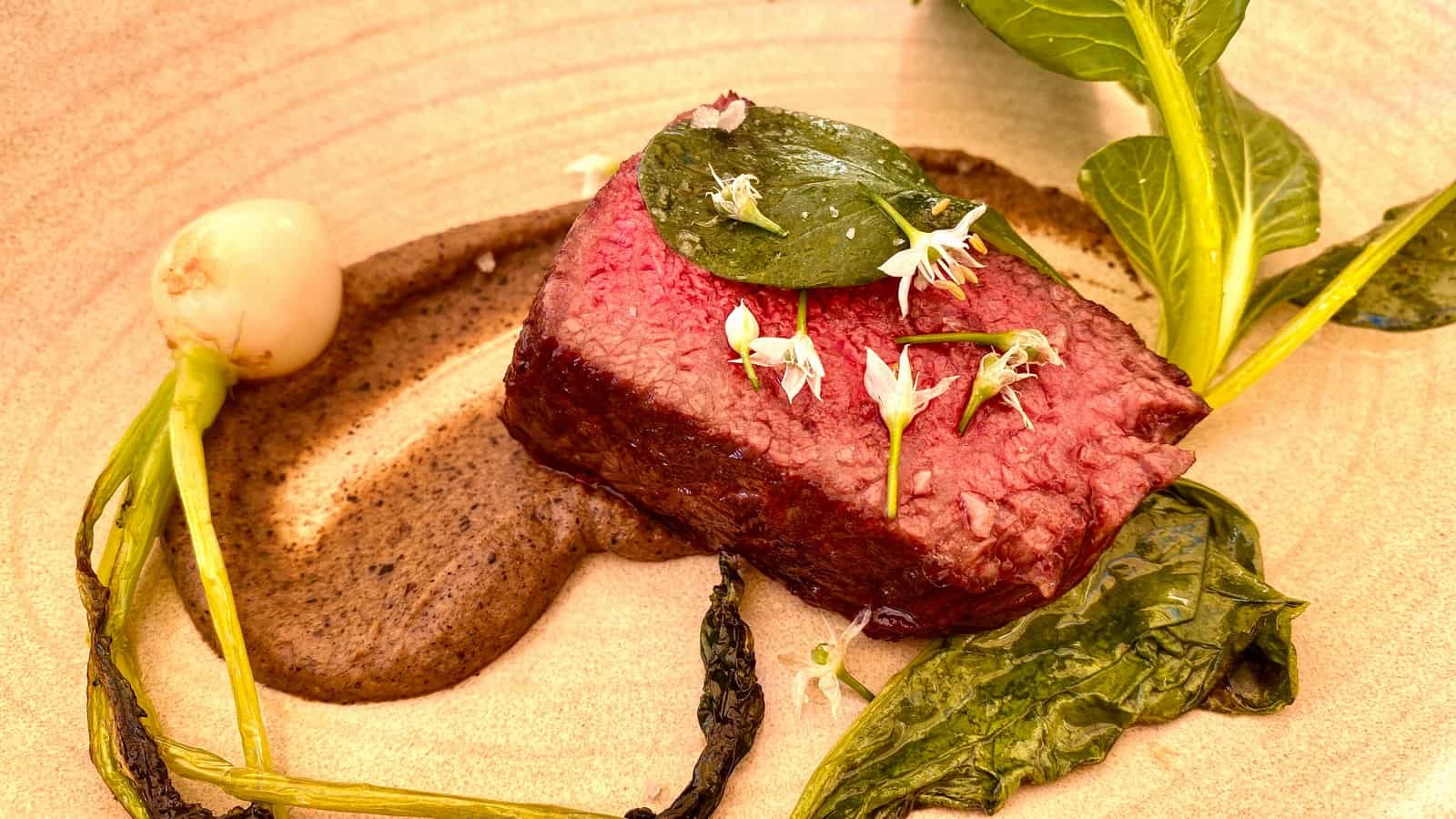 Lastly, for our dessert course, we had a mixture of small bites, including candied pecans, mousse, apple compute, and spiced vanilla caramel.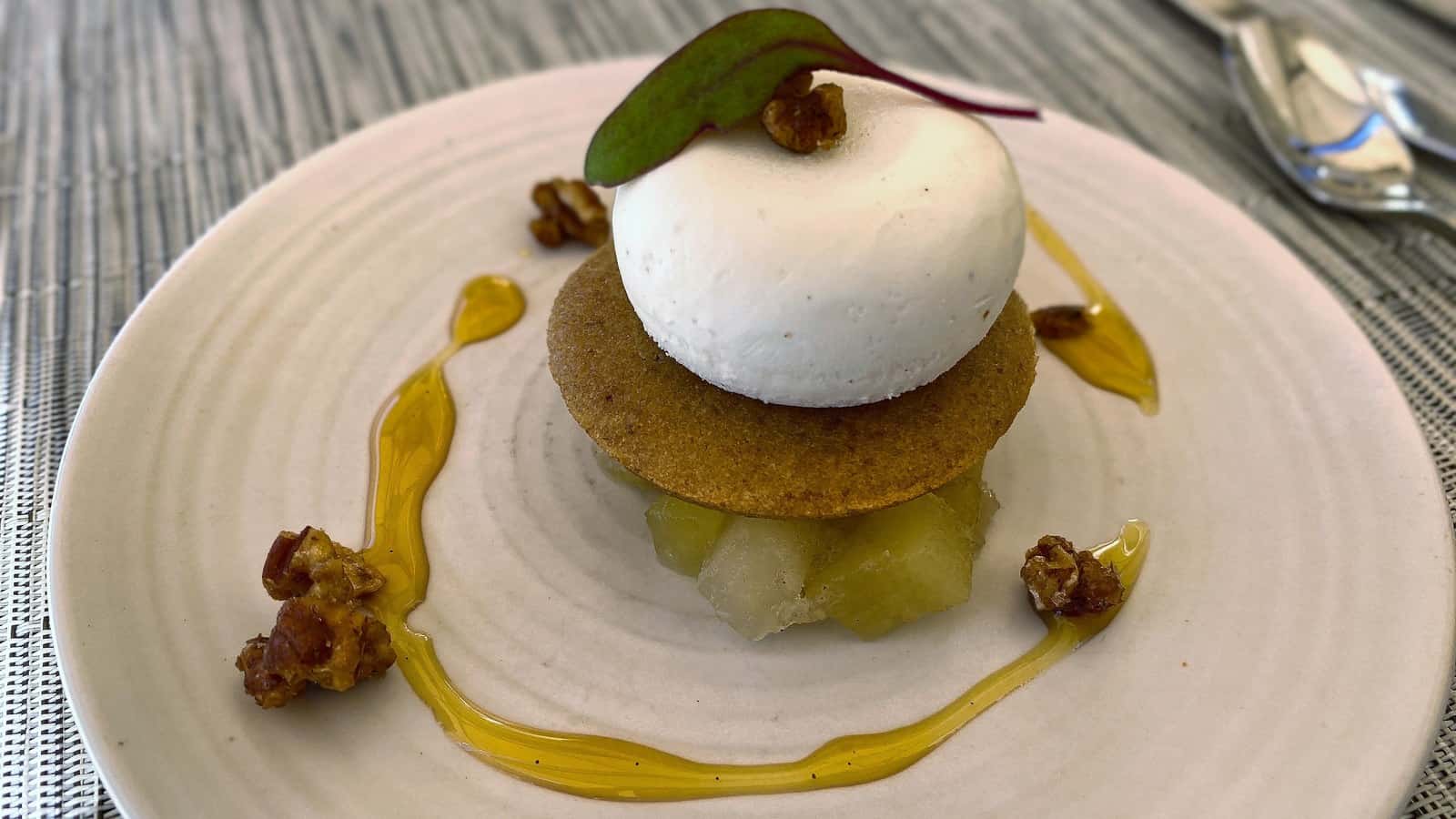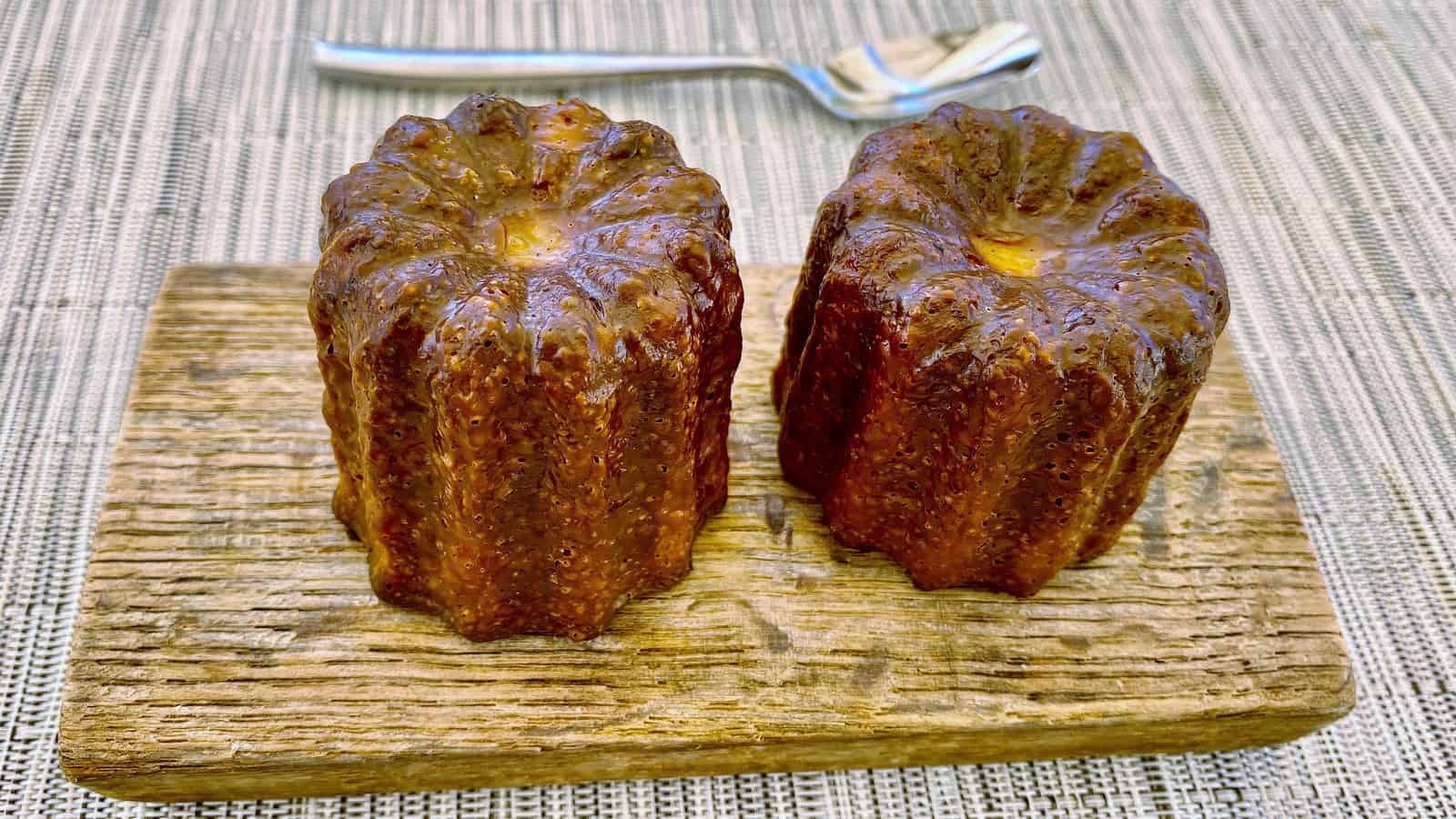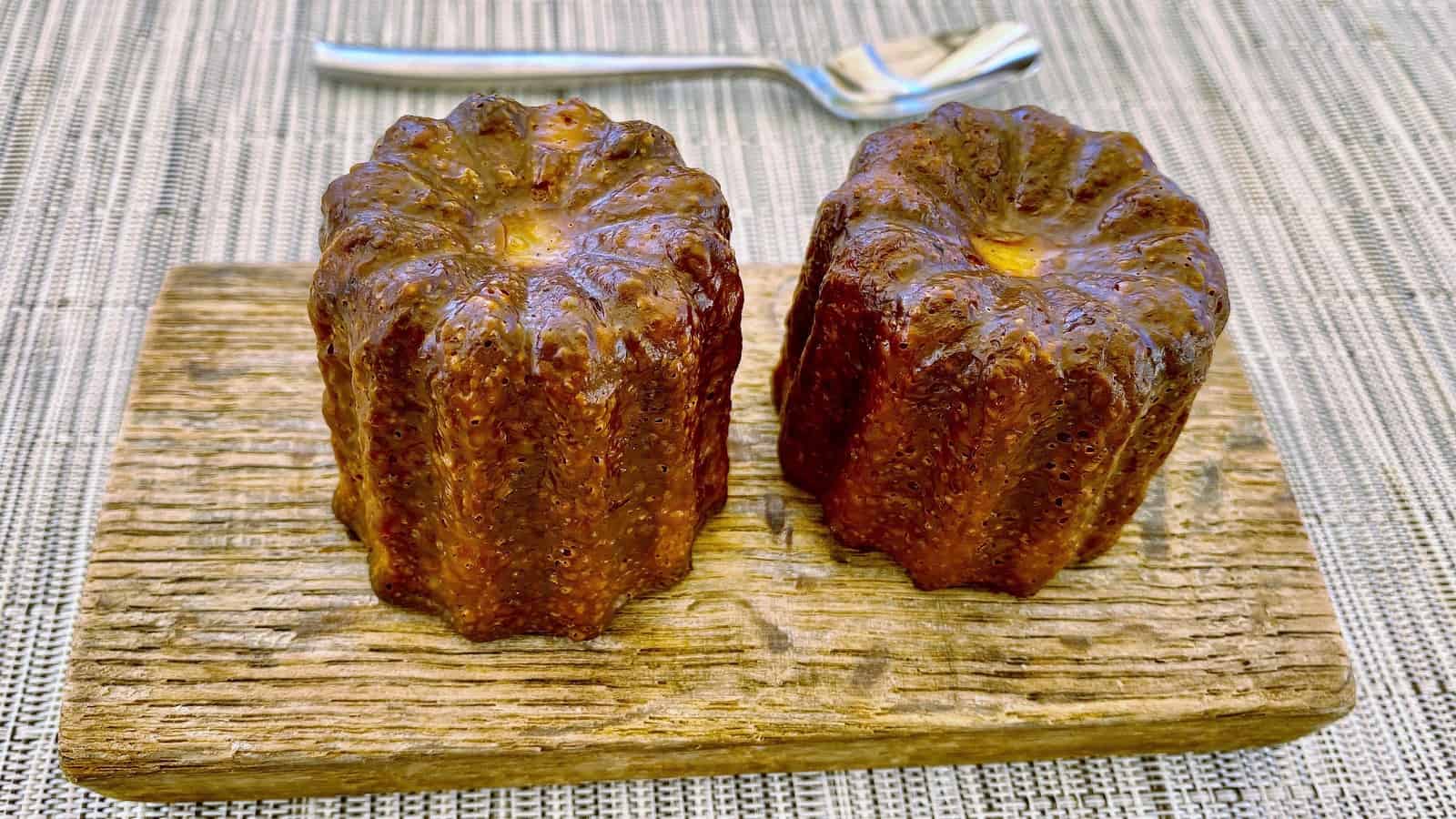 The meal with each wine selection was perfect!
Downtown Santa Rosa
Meanwhile, after lunch at Kendall-Jackson, we recommend heading to downtown Santa Rosa to check into the Hotel E. Courthouse Square at Mendocino Ave between 3rd and 4th Streets is Santa Rosa's downtown center. The charming center is an open-space plaza with a grassy area, trees, and benches. So, the square is flanked on all sides by restaurants, shops, and now the Hotel E. Downtown Santa Rosa's cool vibe and culture is great for strolling.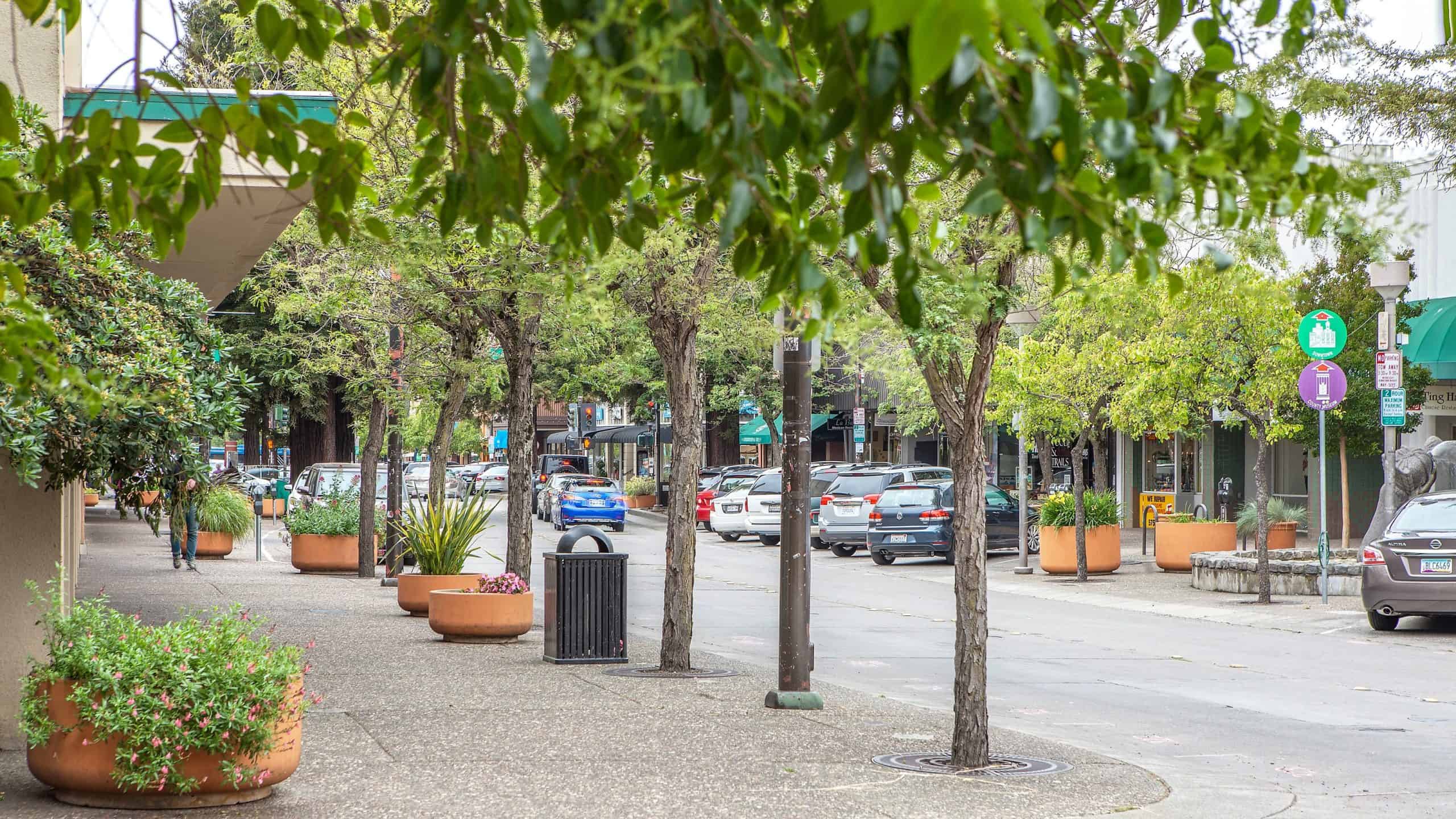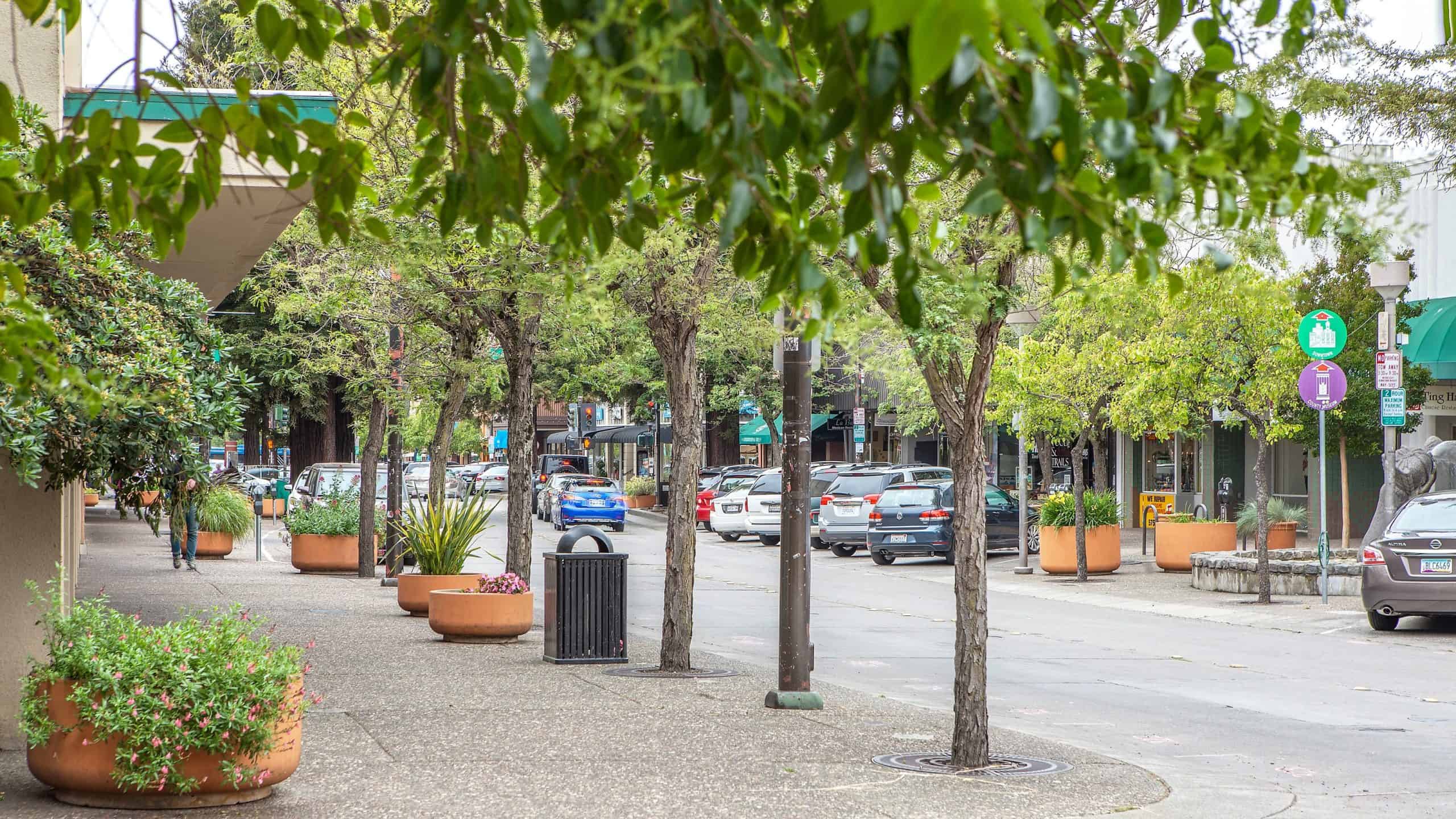 Enjoy the Casual Elegance of Hotel E
Hotel E is a new Greystone luxury boutique hotel ideally located in the iconic beaux-arts building on the recently restored Old Courthouse Square in downtown Santa Rosa. For our stay, we valeted our car because everything downtown was within easy walking distance of the hotel, making it an ideal location.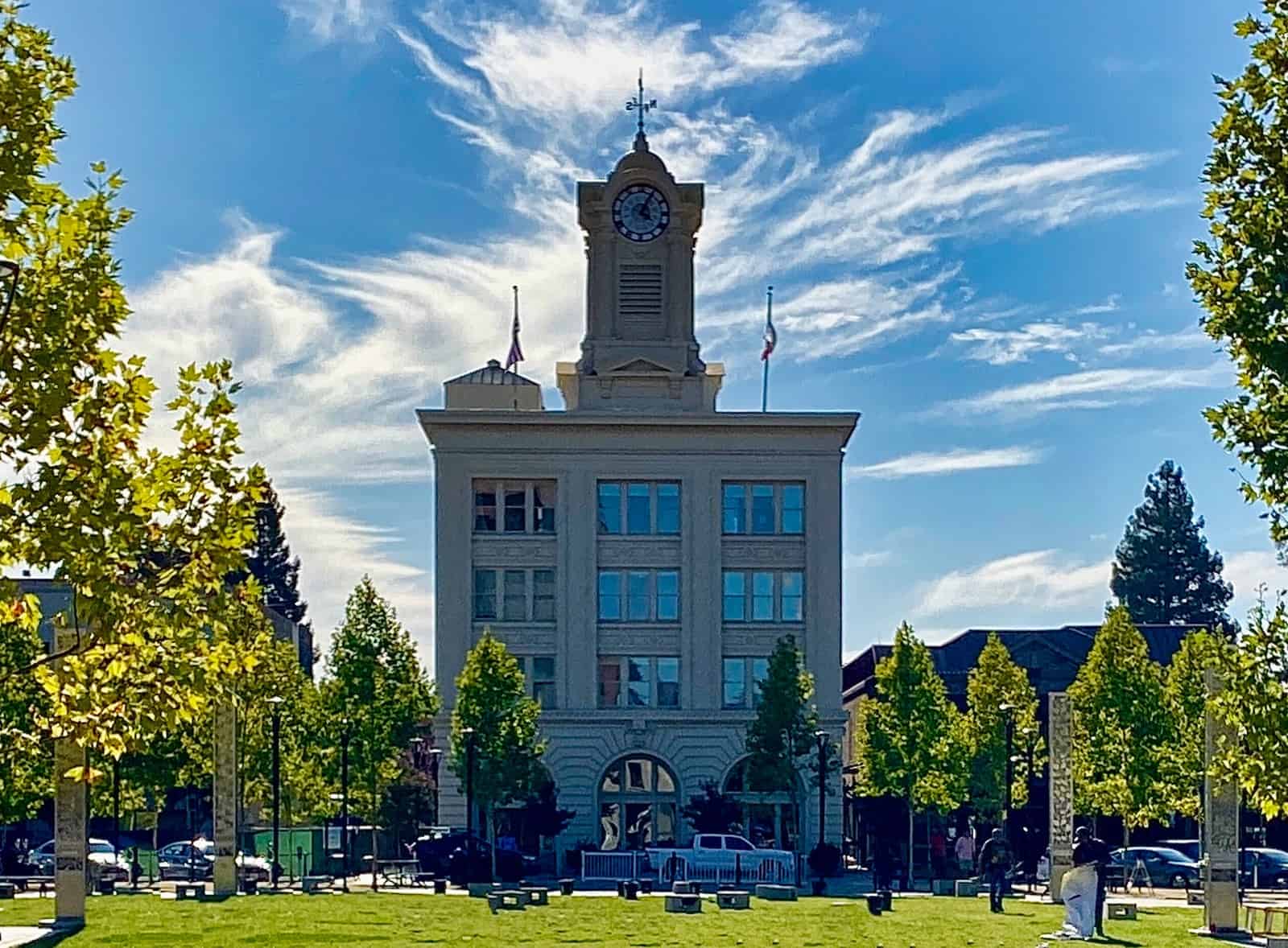 Probably, the best feature of Hotel E is its lobby. It is a mix between a Santa Rosa wine bar and a modern living room of an inn. Thus, they have a huge selection of wines by the glass or bottle with a cool setting to enjoy it.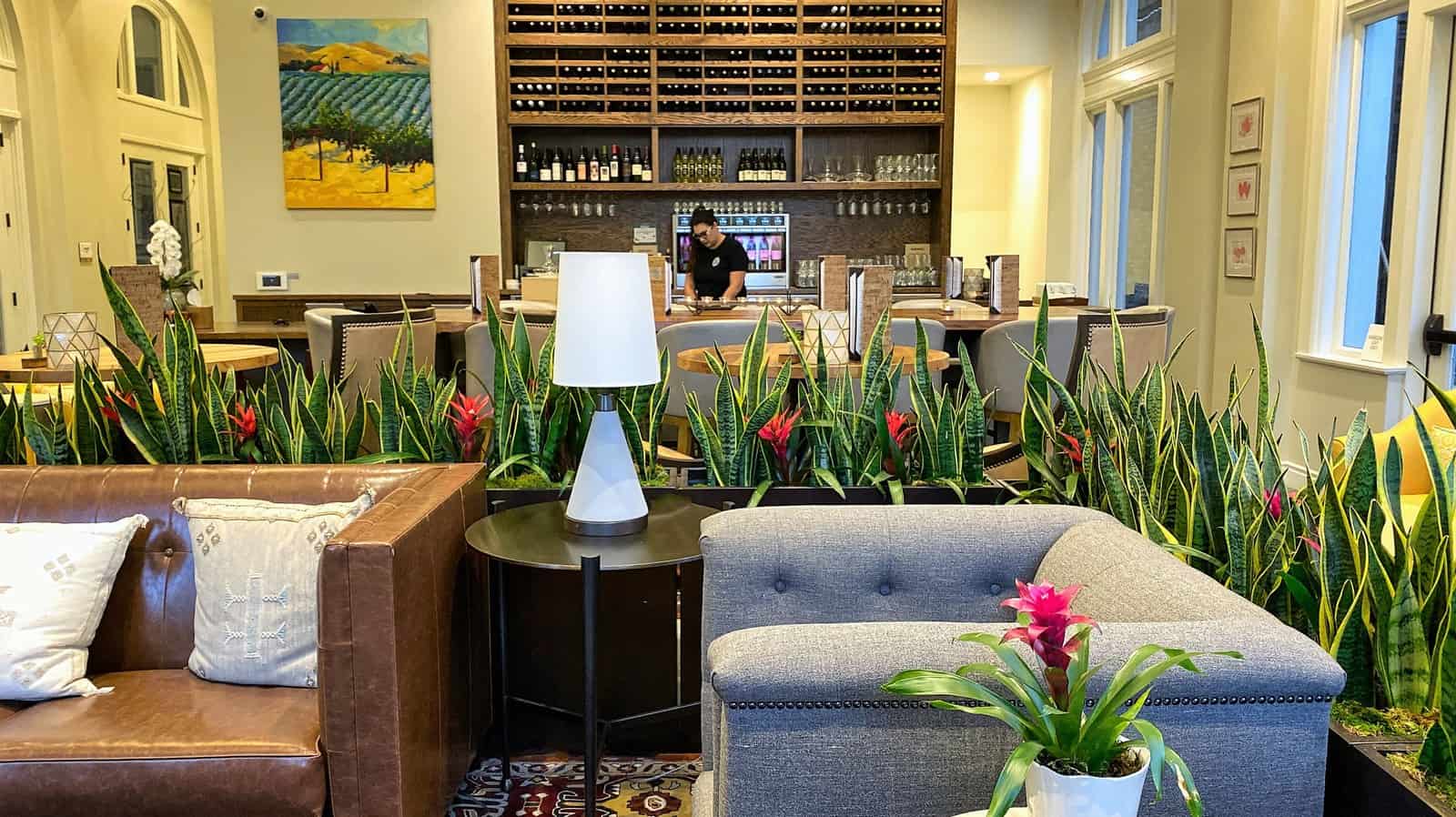 We stayed in a premium king room with an oversized bathroom and a walk-in shower. There were also bathrobes, slippers, and a garment steamer for our use. Unfortunately, we were not traveling with our babies Max and Molly, because Hotel E is pet-friendly.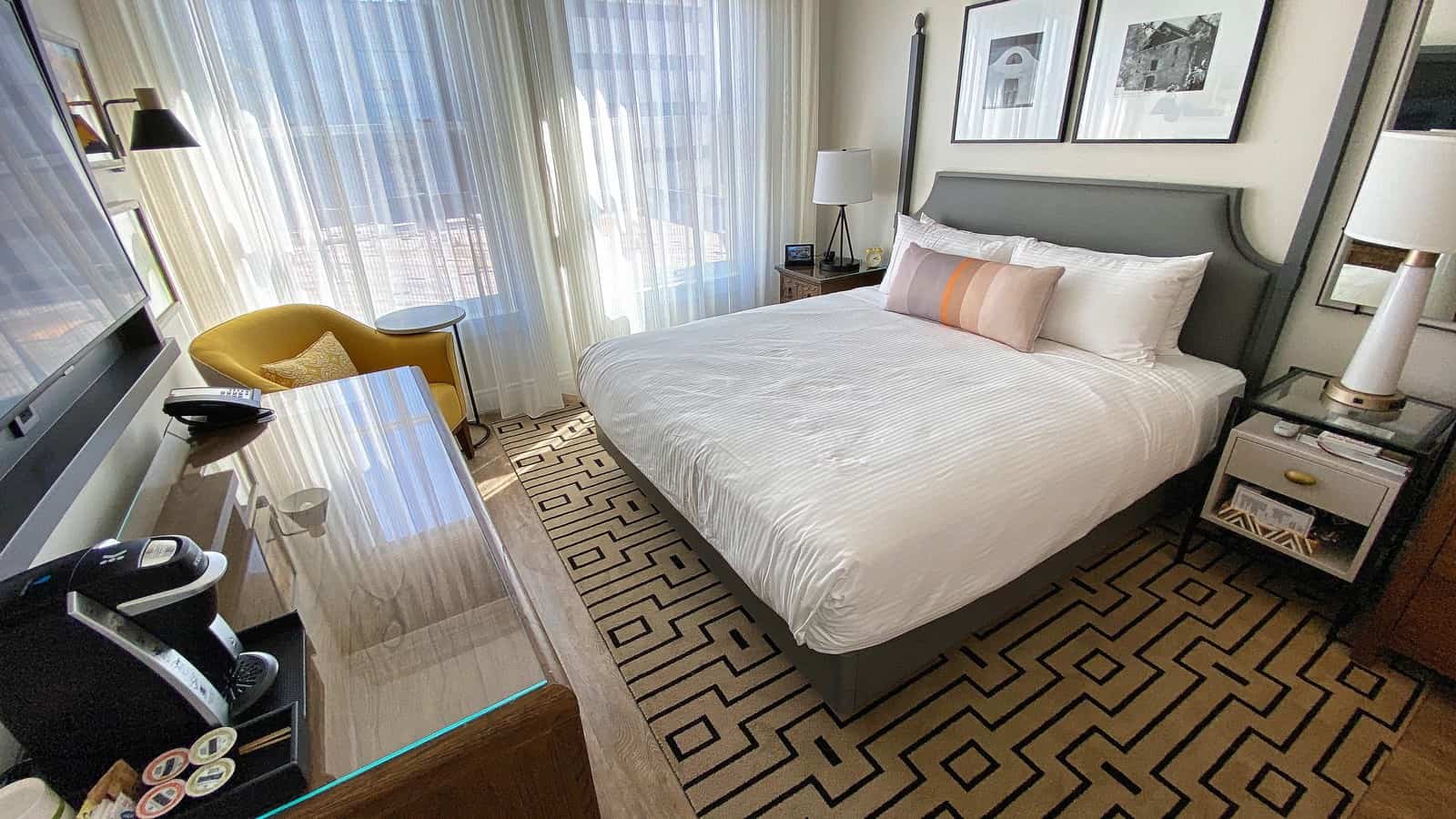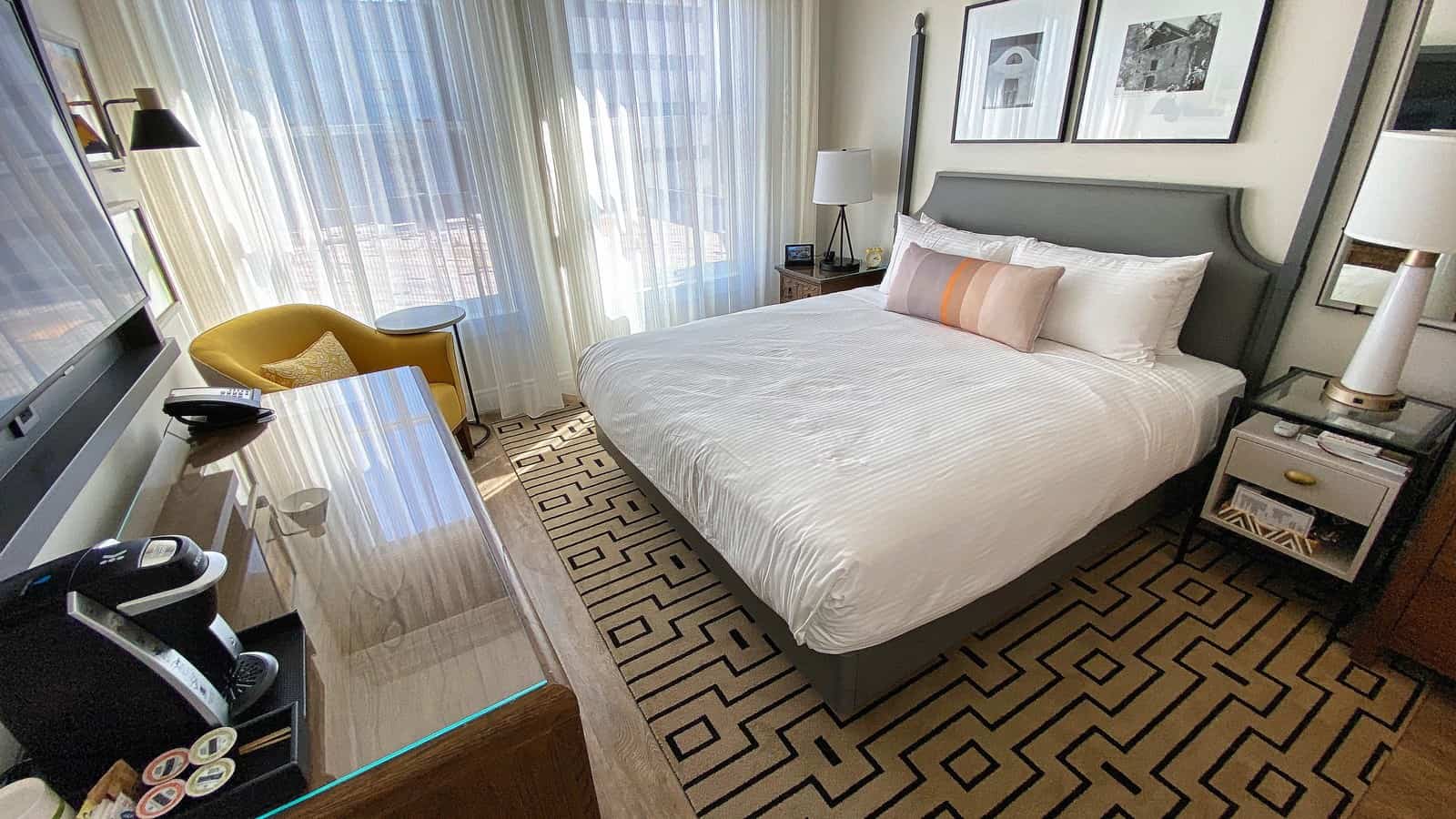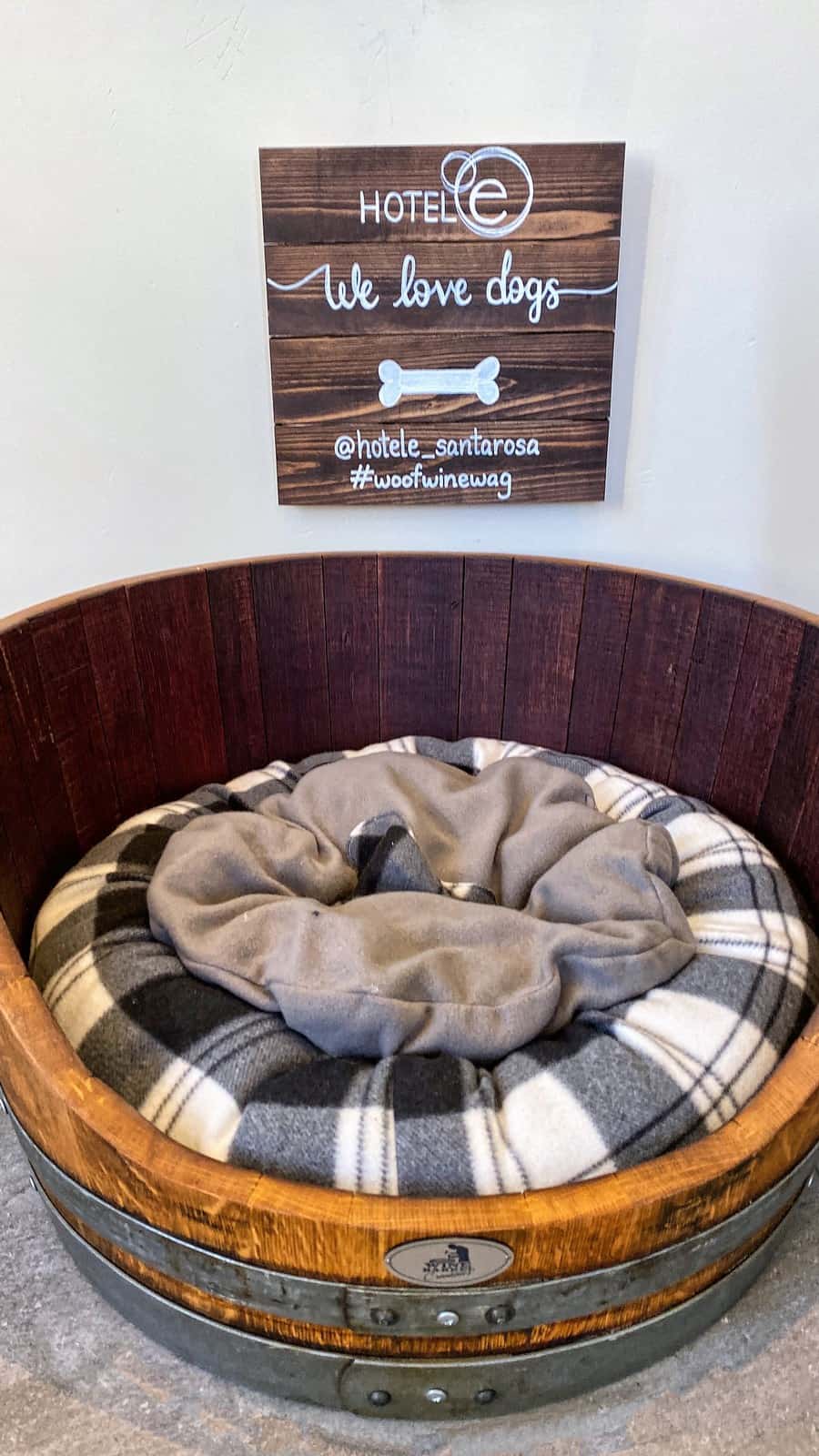 Cool Ambience, Inspired menu, with Friendly Service
Likewise, for dinner, after a long day tasting Santa Rose wine, we recommend the Perch + Plow restaurant. It is located directly across Courthouse Square from Hotel E. The menu is unique and ever-changing, but we like it because it means that they use in-season ingredients. They make some great cocktails too.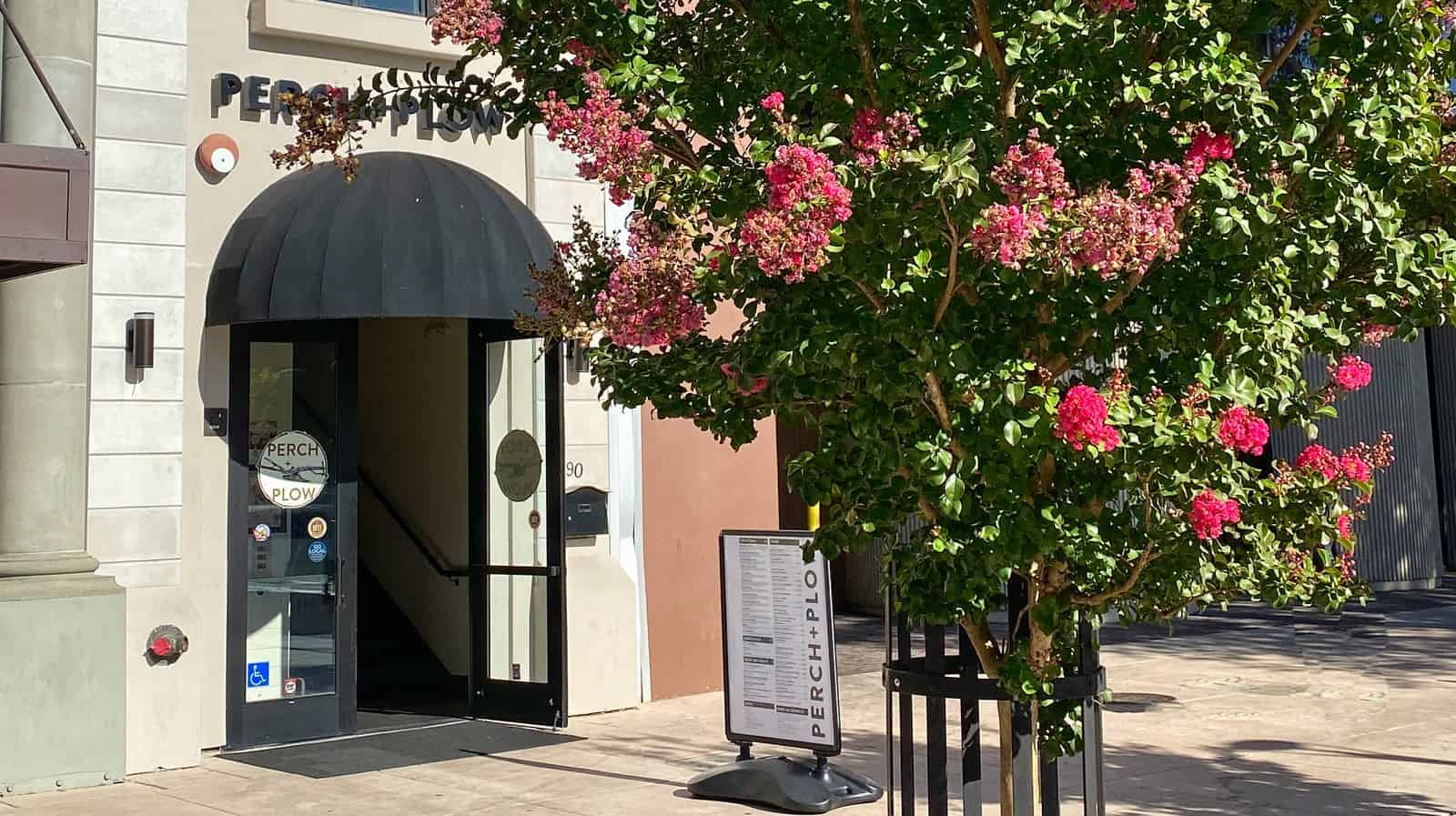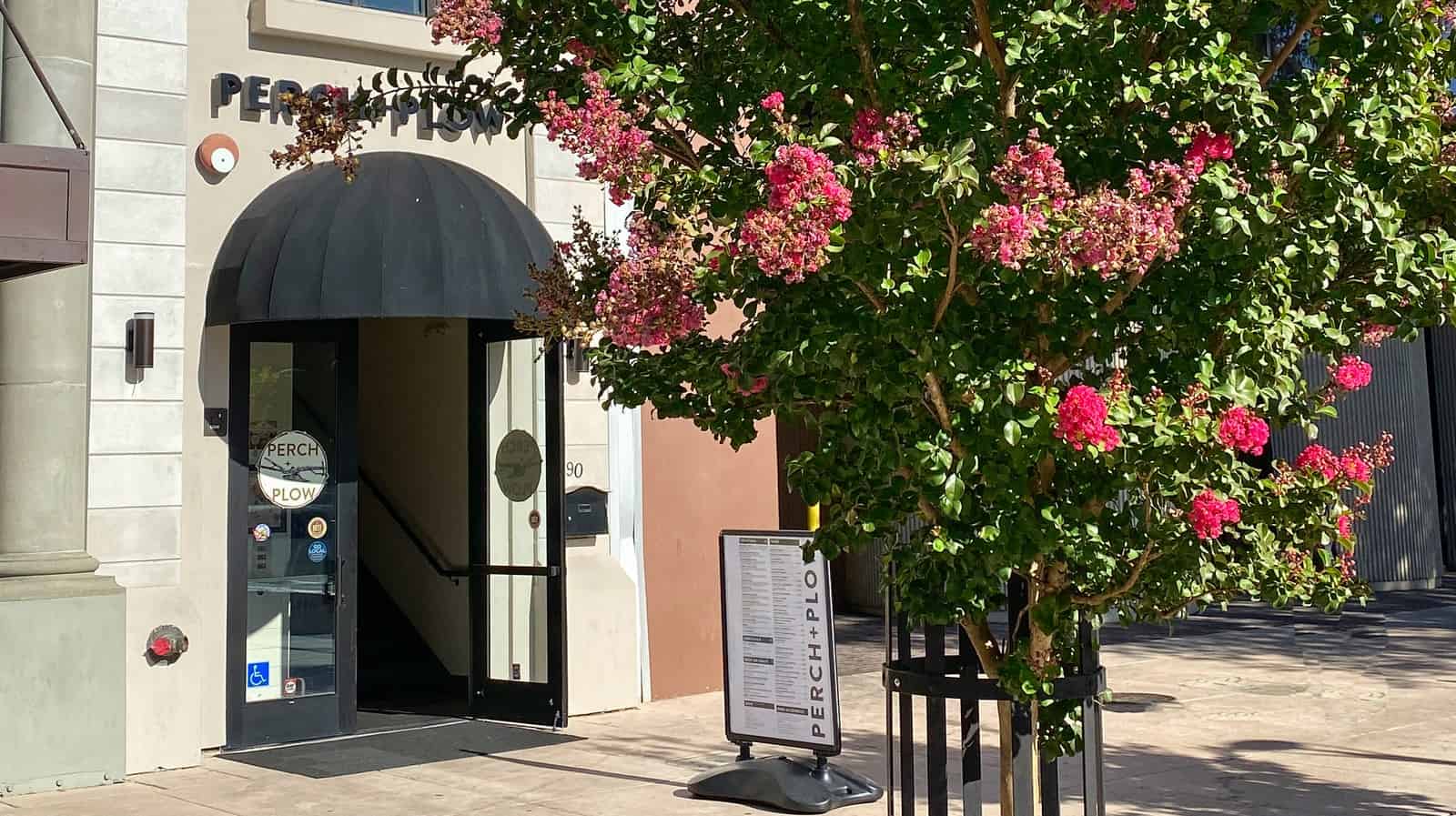 The chef, Forest Lee, grew up in Sonoma County on a sustainable ranch. Now, Forest uses his culinary training to put creative twists on the plentiful food that Sonoma County provides.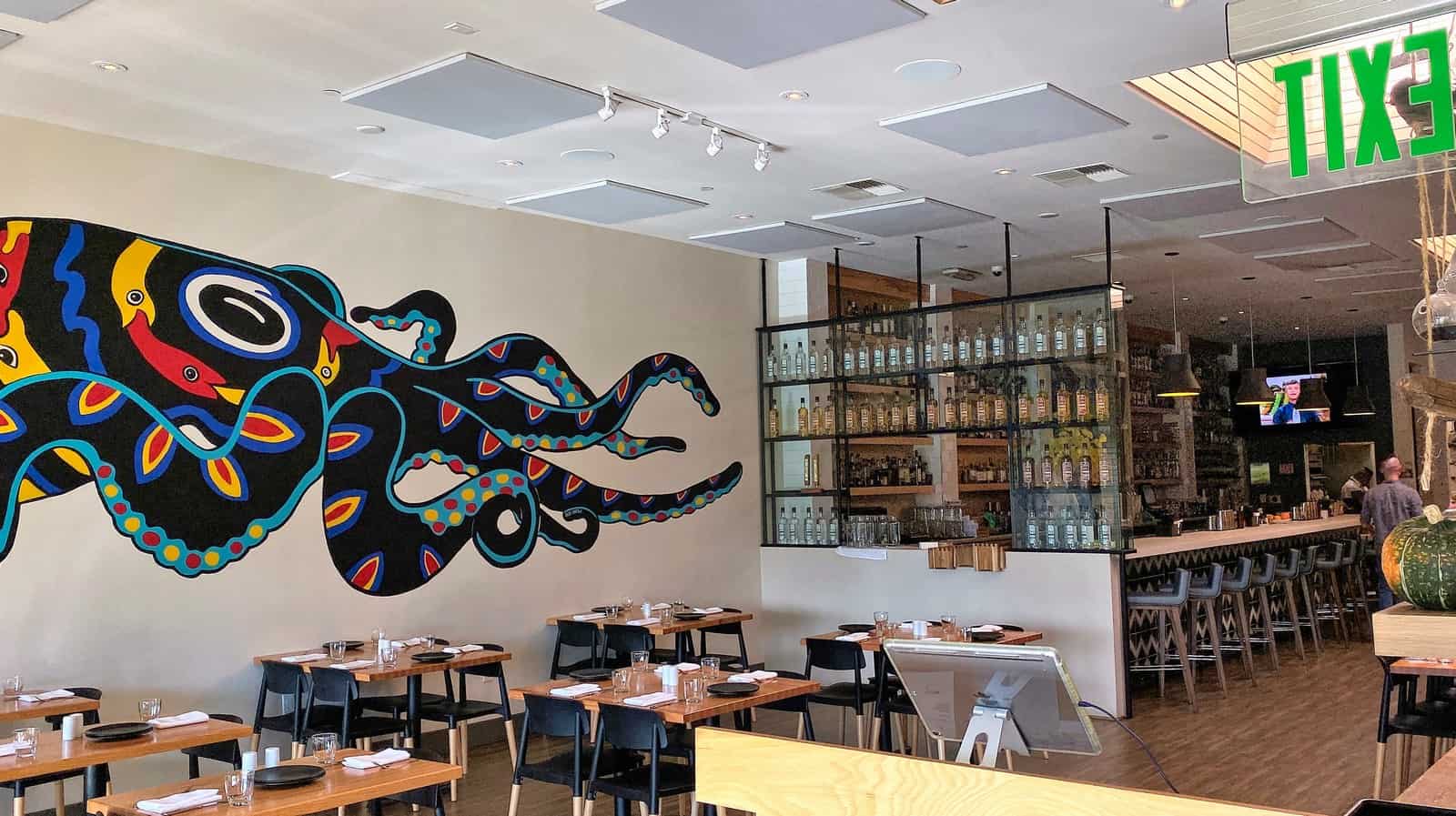 Perch + Plow focuses on small plates, perfect for trying a few different things. The food may be outstanding even sophisticated, but there is nothing pretentious about Perch + Plow. From the minute you walk in, you will feel welcome.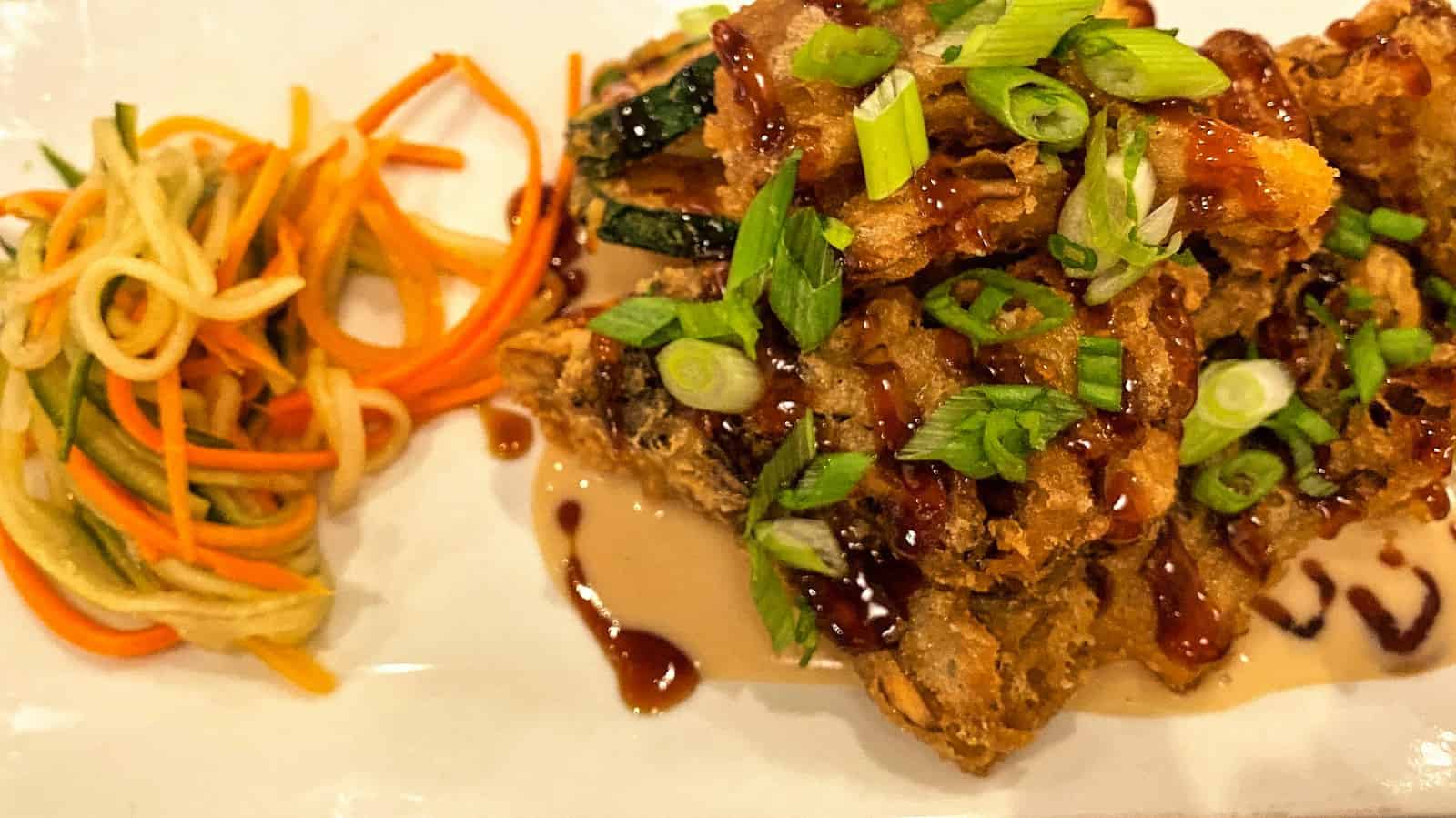 Breakfast at Acre Coffee for Exceptional Food and Coffee
After a wonderful night in our room at Hotel E, it was time for breakfast. And we recommend Acre Coffee. They are just off Courthouse Square, so they are within a short walk of the hotel. Acre serves fresh and healthy options for breakfast, along with amazing coffee. Additionally, they are a farm to table breakfast and lunch cafe highlighting local farms.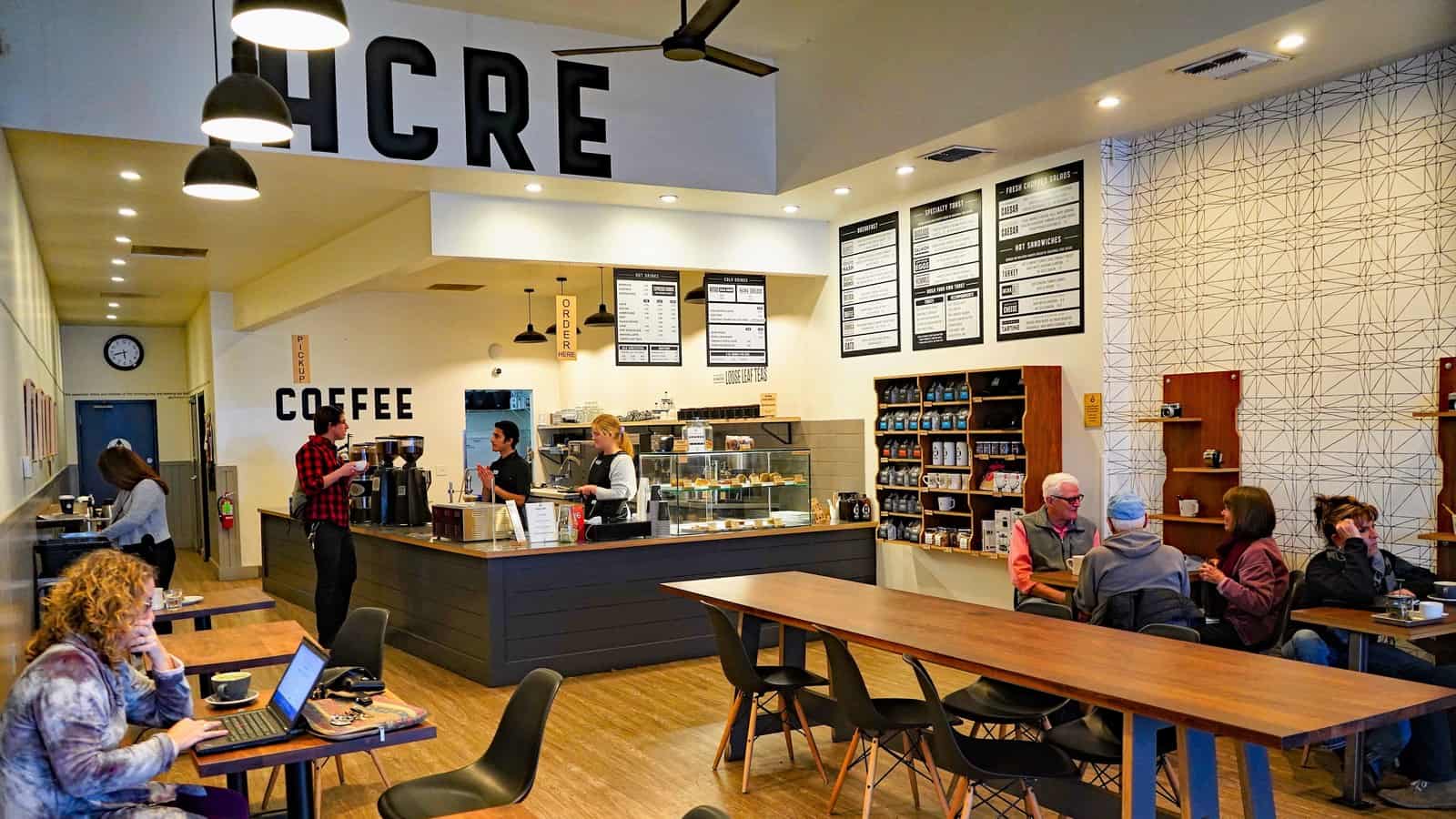 I had the Crispy Potato Hash with roasted veggies, baby kale, and avocado. It was a deliciously, unique, and healthy breakfast. Perfect for me. Keith had a latte and avocado toast.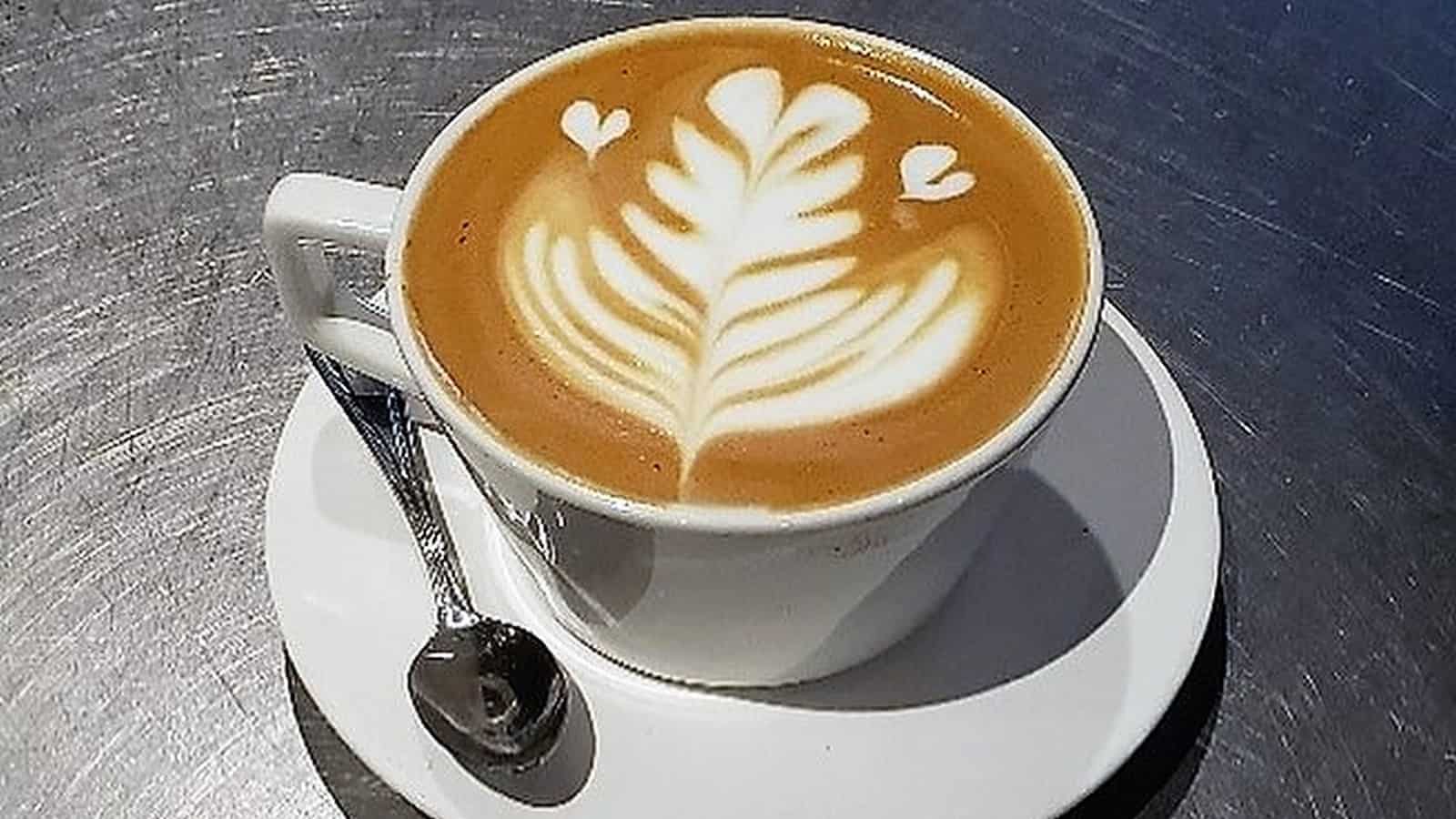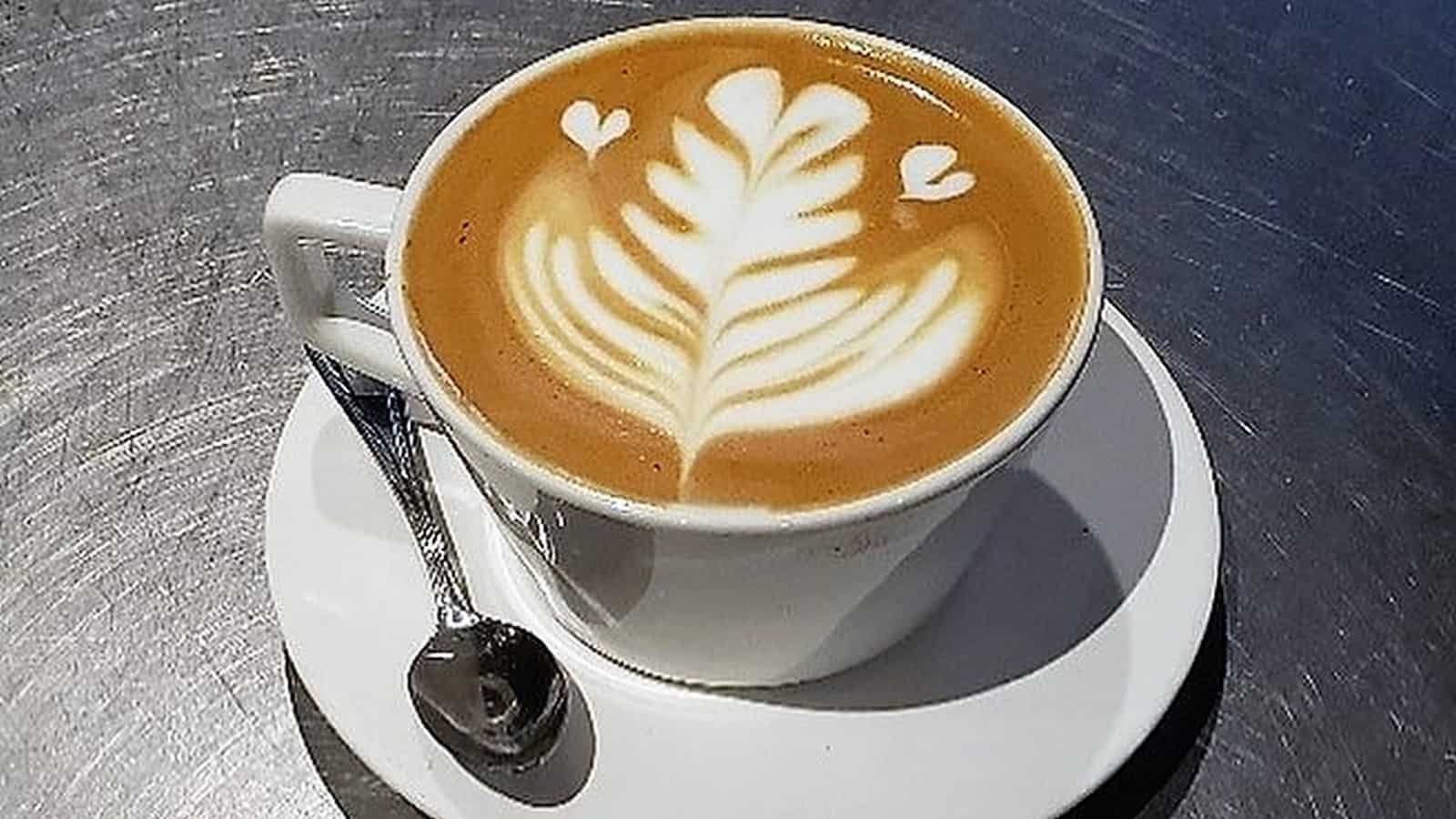 Discover Intimate Breathtaking Panoramic Views, Great Wine and Food at St. Francis
Afterward, we recommend an early wine tasting and lunch at St Francis Winery and Vineyards. St. Francis has an elegant estate dining room for its multi-course wine and seasonal food pairings. From the dining room, you have stunning views of the vineyard.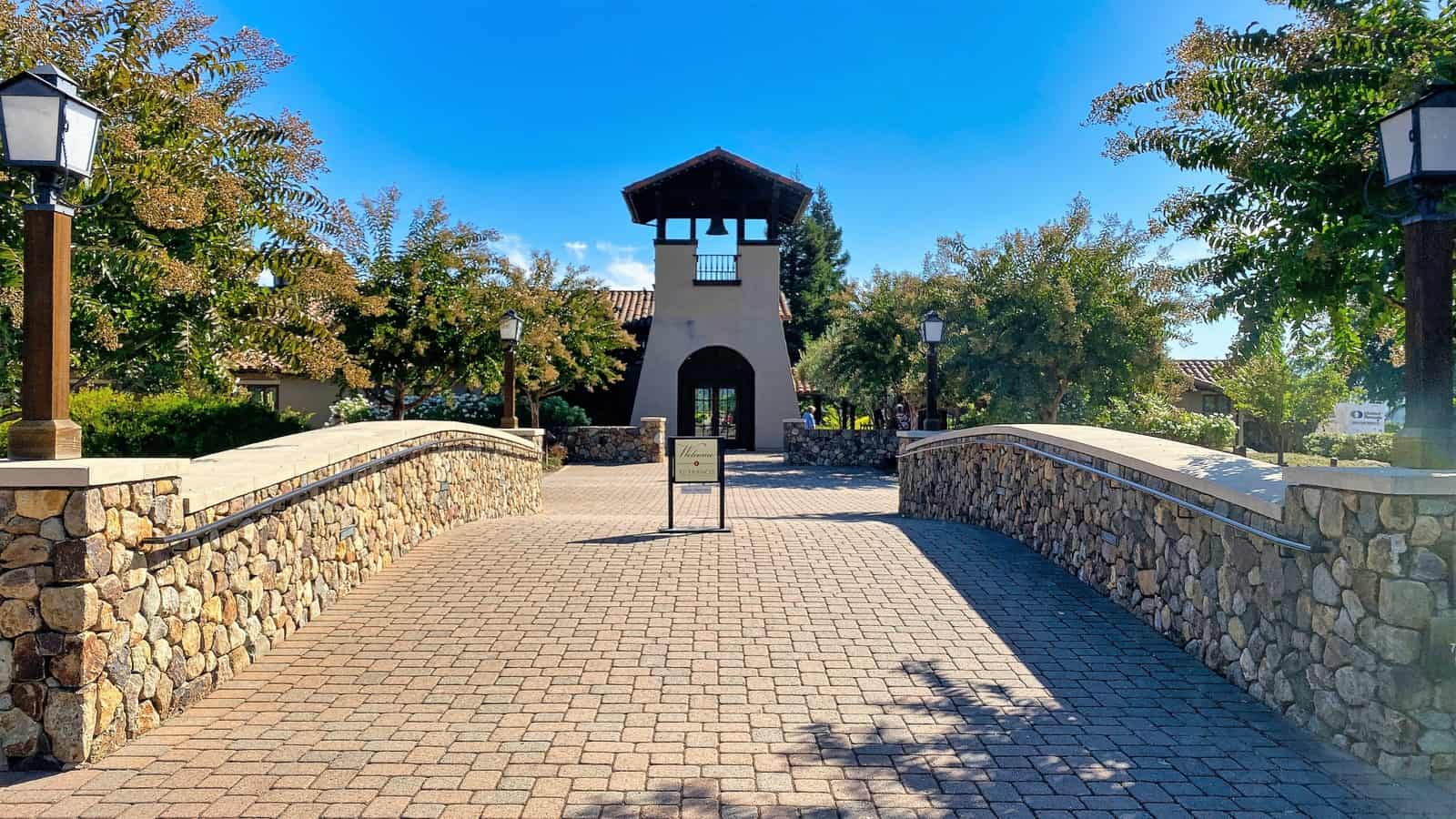 For our wine and food pairing, we had two hosts. While one served and poured our wine, the other explained the type of wine we were drinking along with what food we were about to eat. We dined with about a dozen other people, which I like because it's a chance to meet new people and make new friends. We enjoyed five perfectly wine-paired courses. The dining experience highlighted Sonoma County's diverse agricultural and culinary traditions.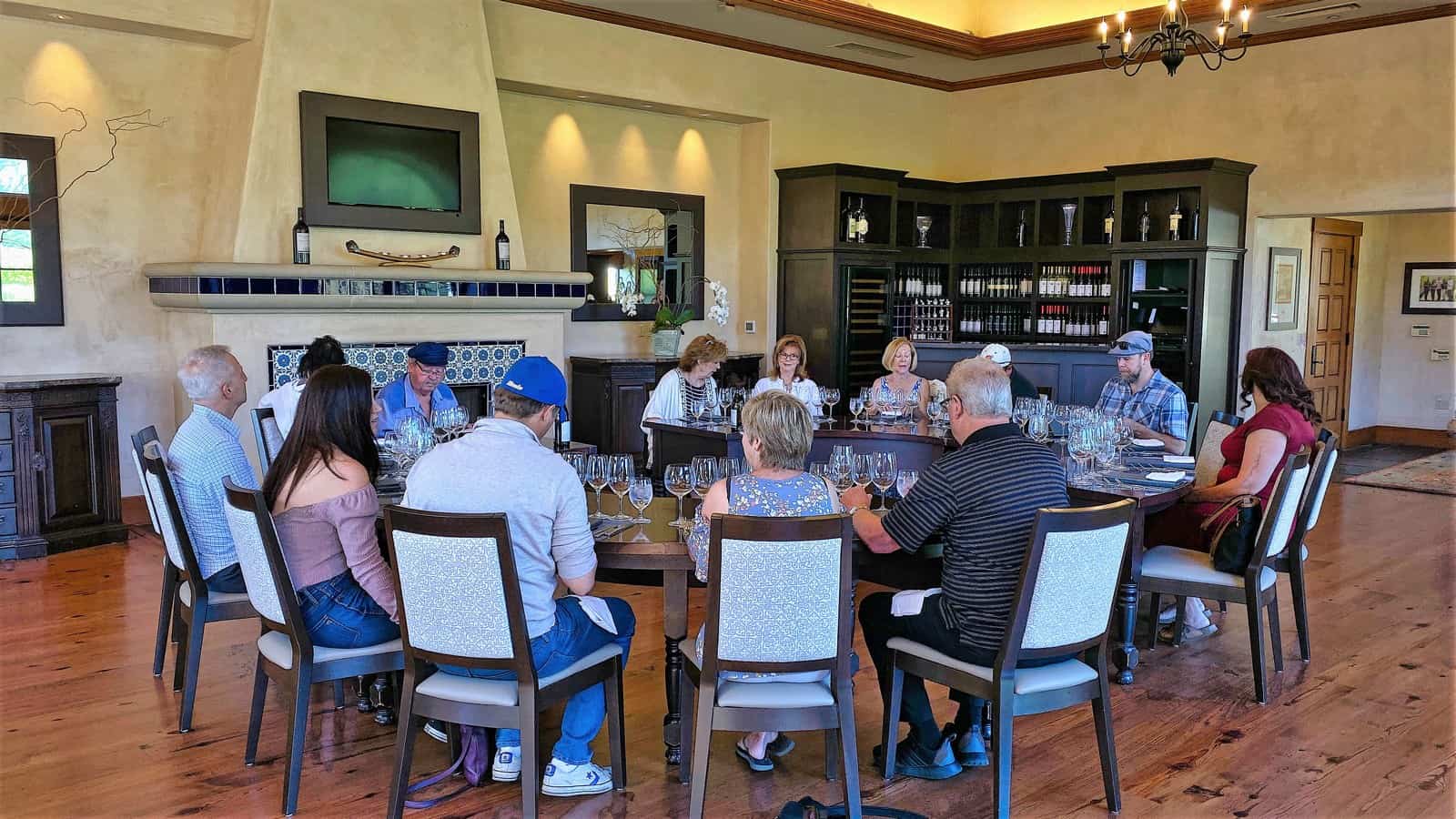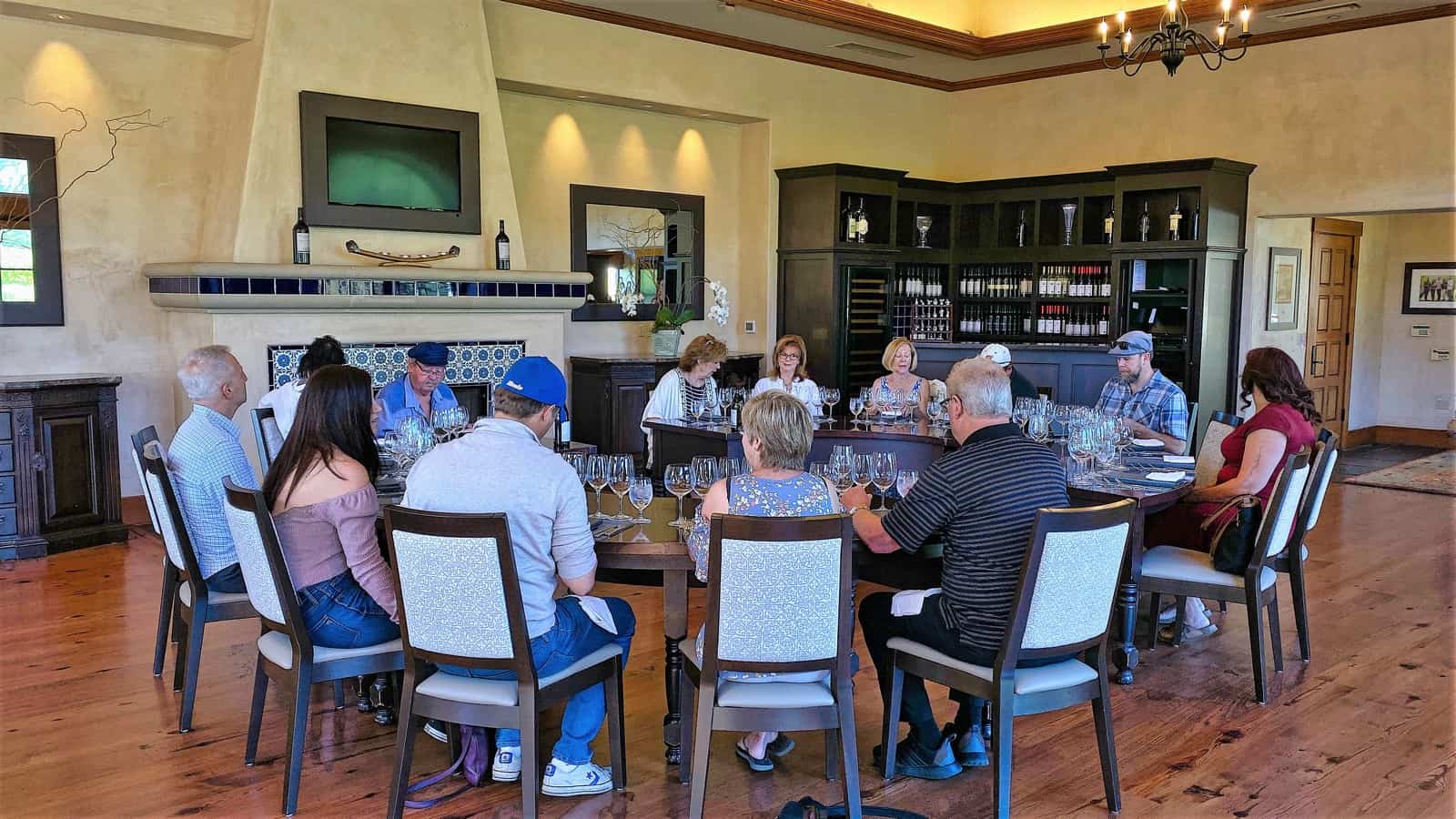 The food for our meal did not have to travel far. St. Francis has 2-acres with fresh fruit, vegetables, and herbs.
First Course
Our first course was a Little Gem Salad paired with a 2016 Chardonnay. Secondly, we had an amazing Braised Chickpea & Edamame Falafel with red wine braised cabbage, pickled carrots, and pita chips paired with a 2016 Malbec. The third course was a Crispy Duck Confit with Beluga lentils paired with a 2016 Syrah. The chef kept the theme and flavors but made mine plant-based using mushrooms instead of duck.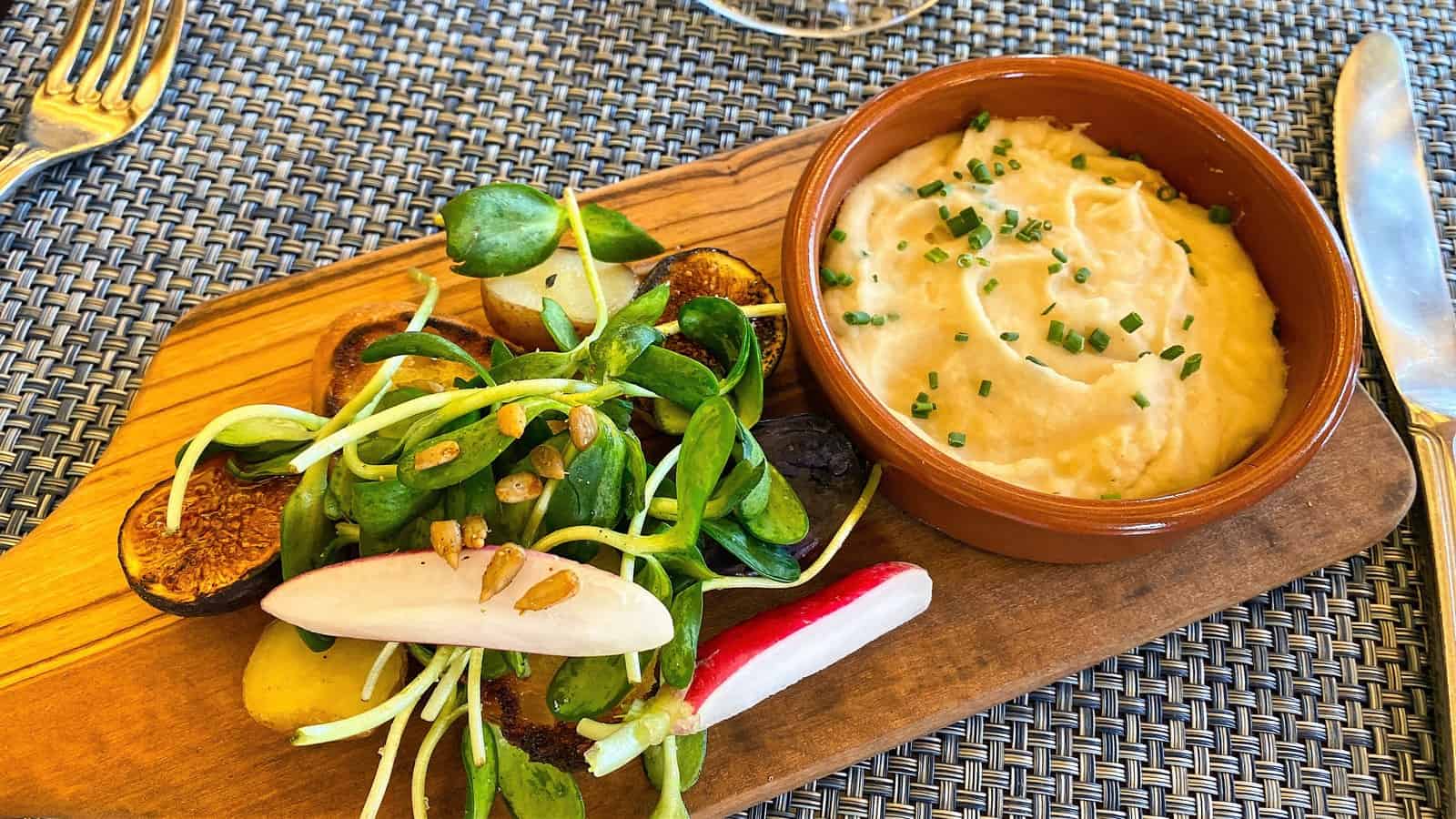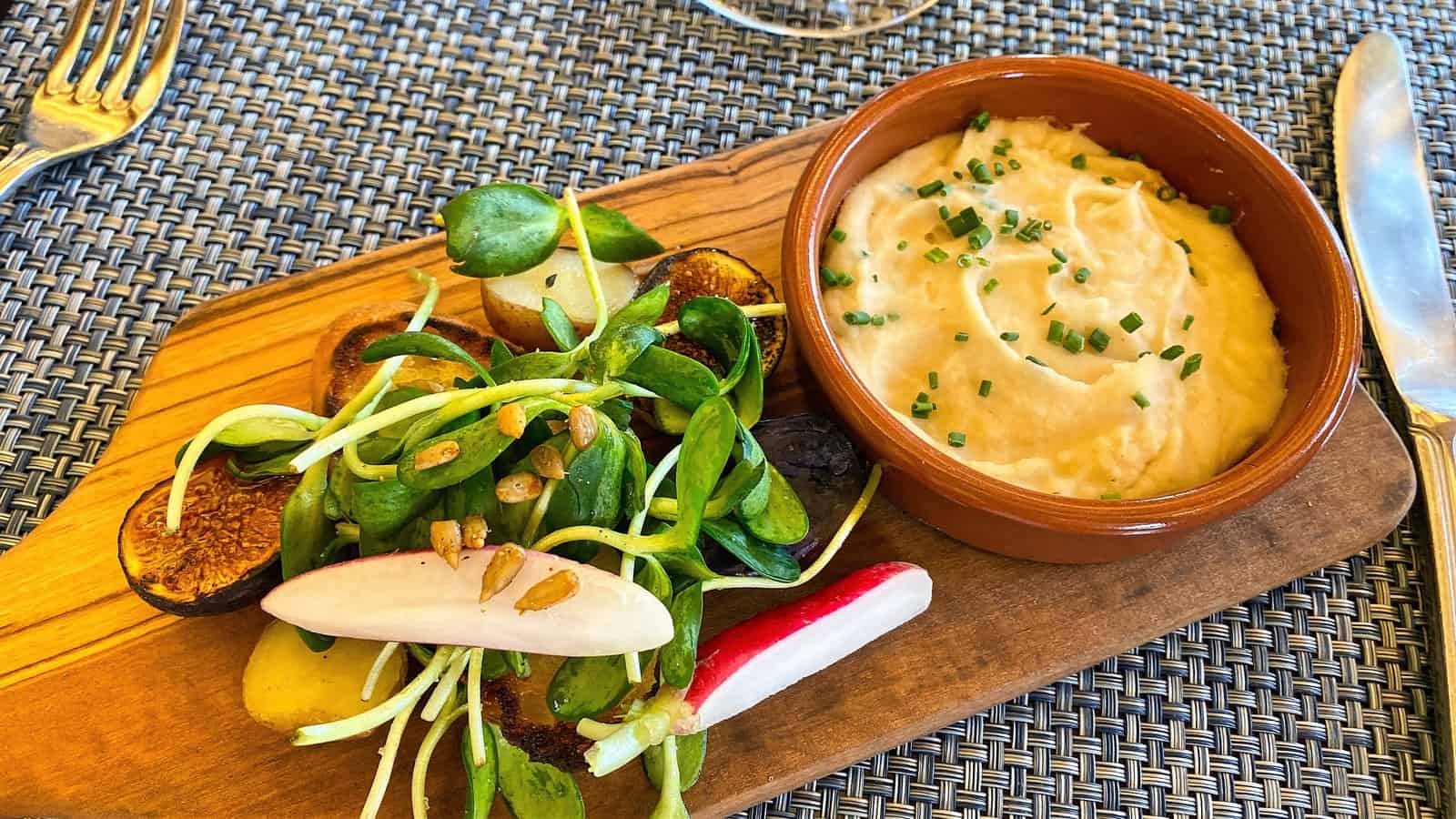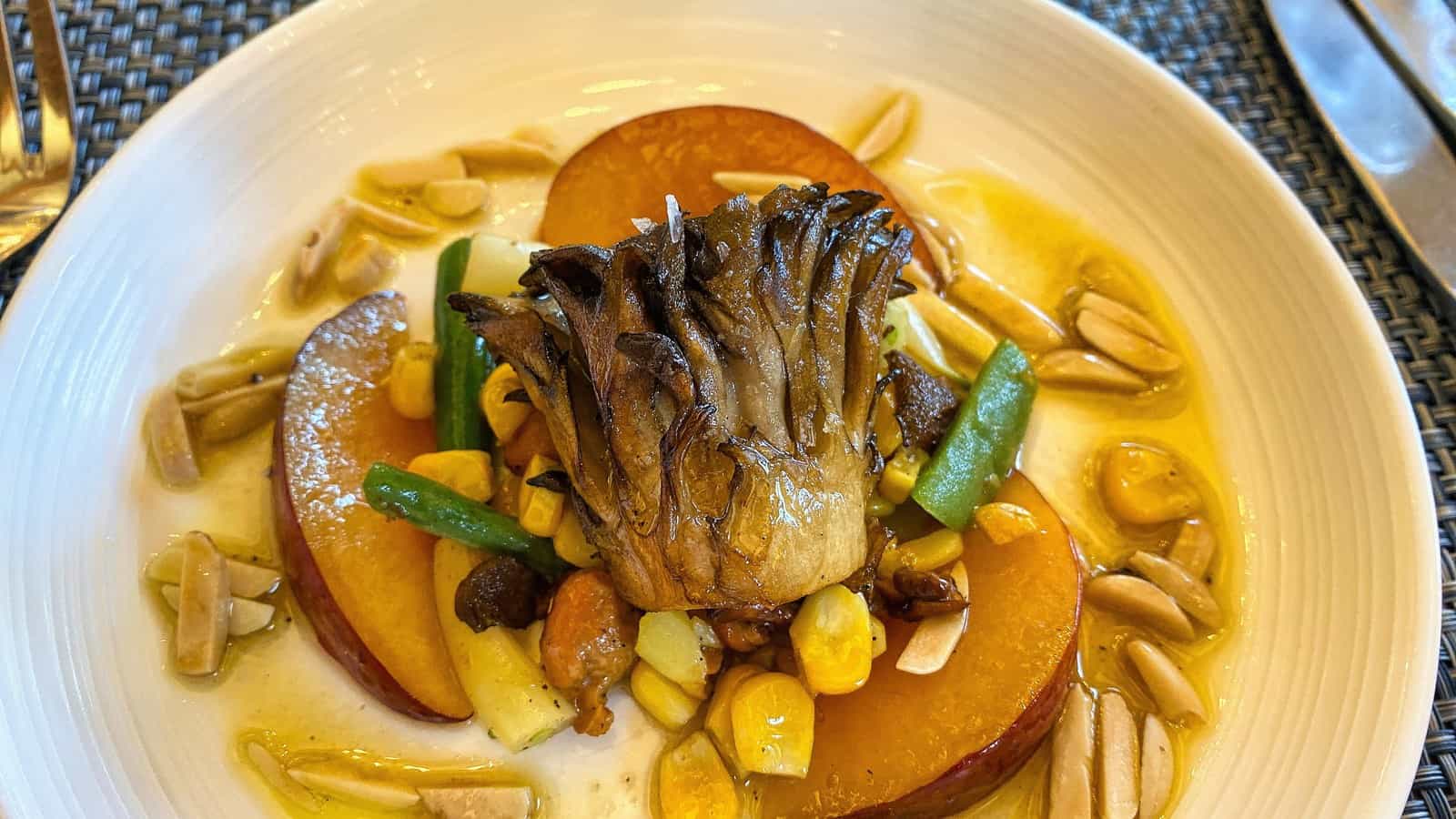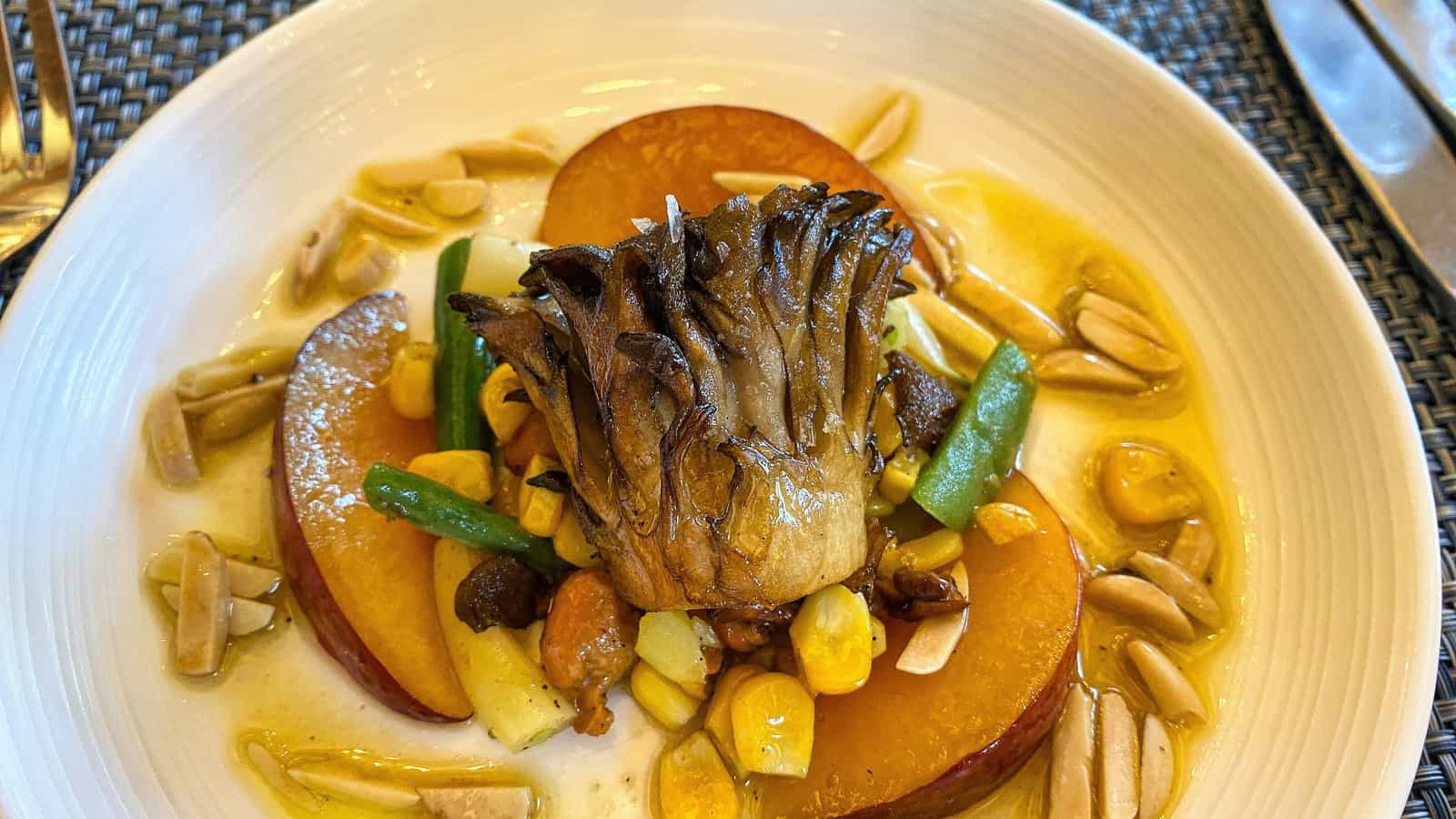 For our fourth course, we had Midnight Moon & Black Truffle Fondue with roasted heirloom potatoes, mission figs, and more paired with 2015 Cabernet Sauvignon from the Russian River Valley.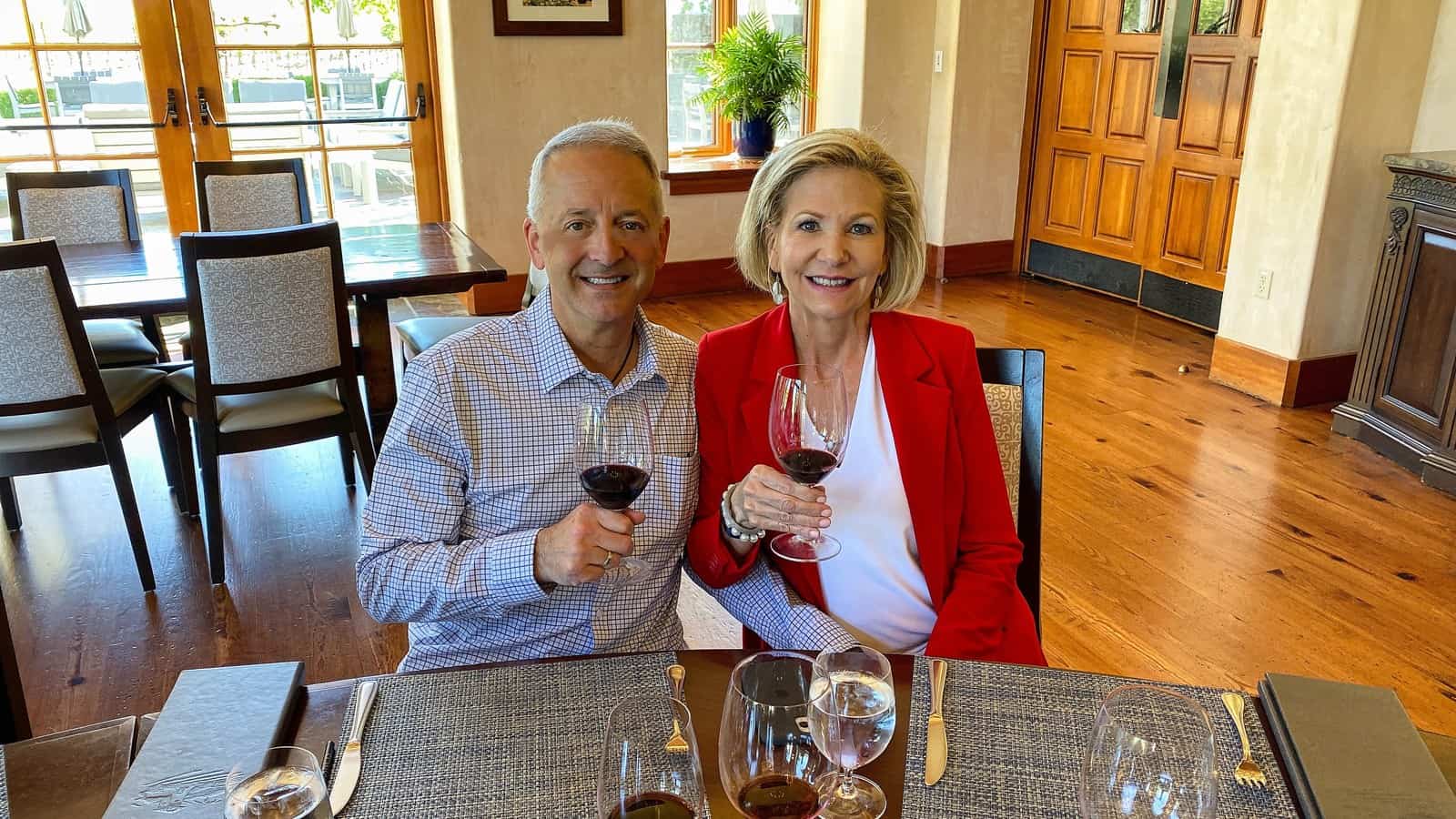 Lastly, for dessert, we had a Chocolate Budino Cake with salted caramel, toasted hazelnuts, and huckleberry ice cream paired with a 2015 port. Most important. throughout the meal, we were welcome to re-visit any wine we liked.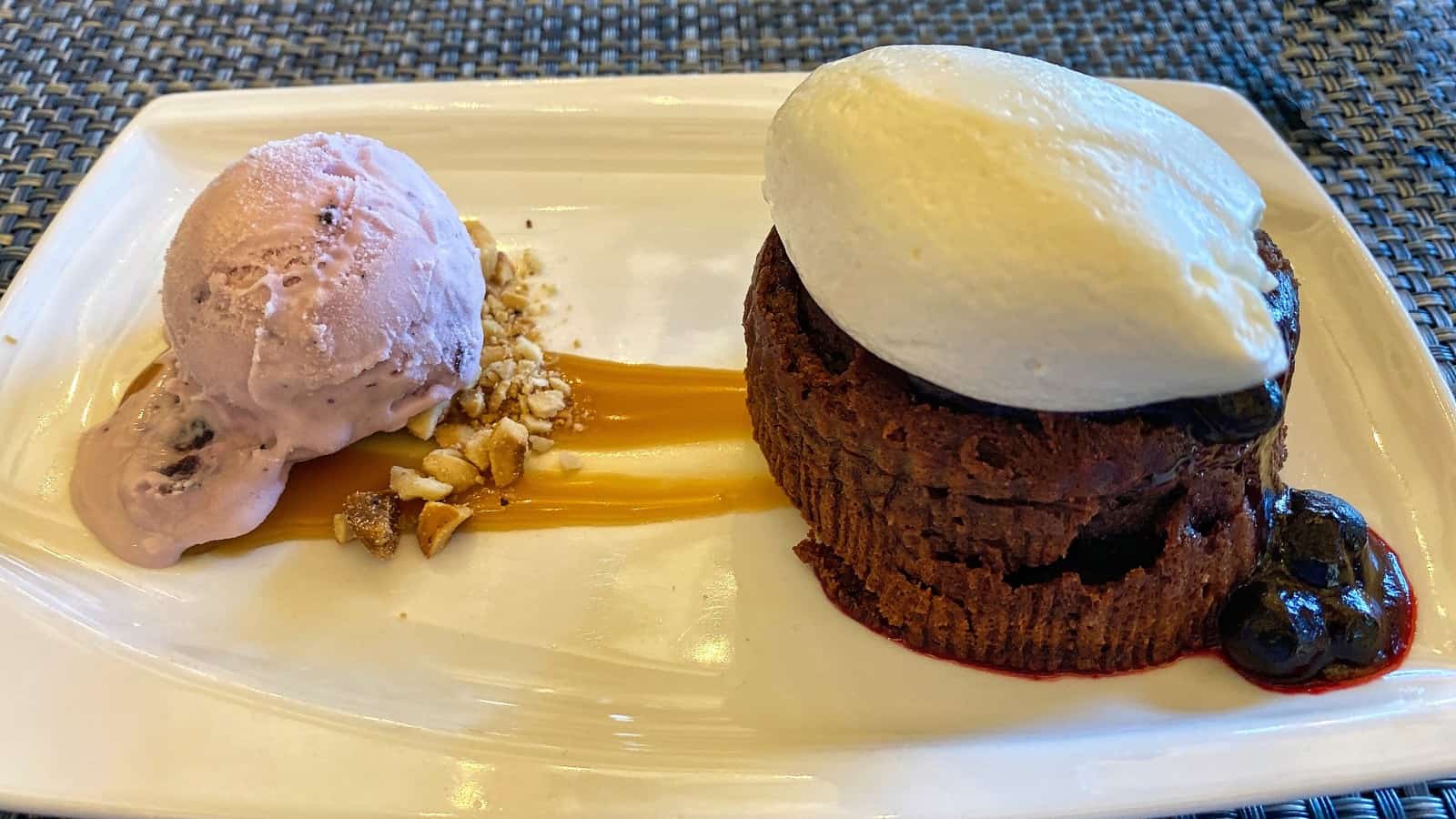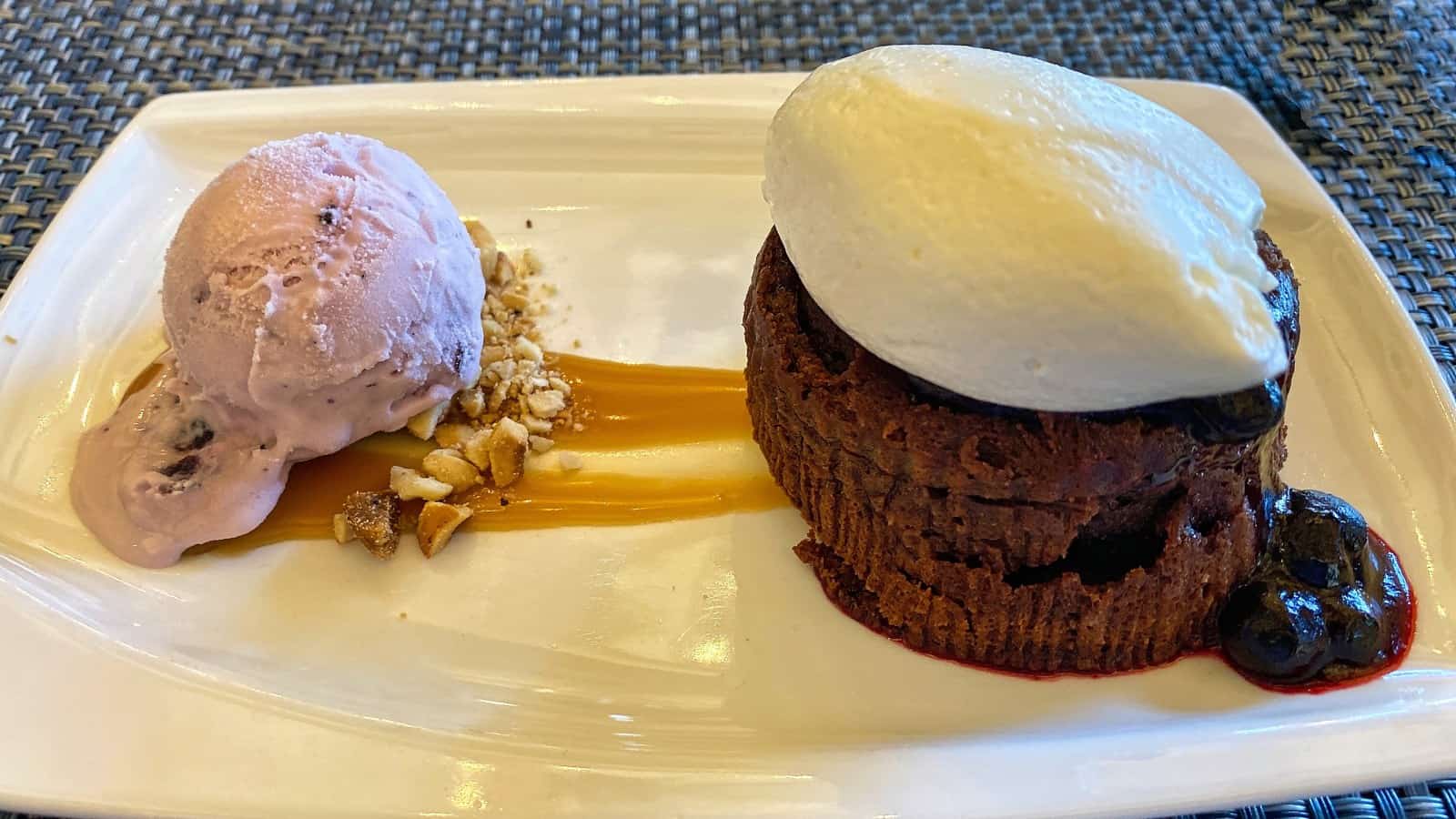 St. Francis has a stunning and tranquil mission-style tasting room and grounds. Thus, the name St Francis is in honor of the patron saint of animals and ecology. Additionally, the bell tower houses a 1,000-pound bronze bell cast in Italy by the same foundry that casts bells for the Vatican. It chimes every hour.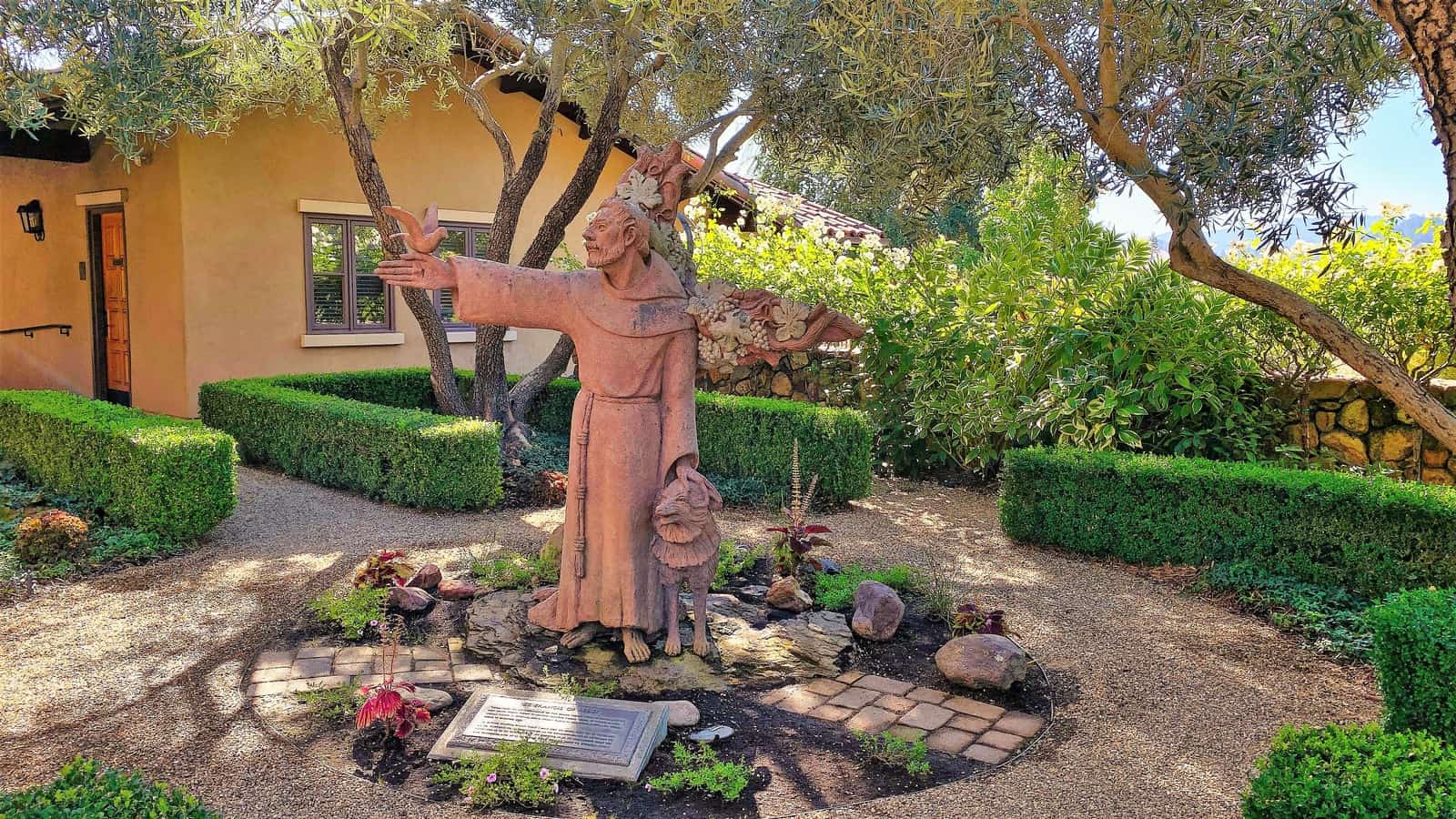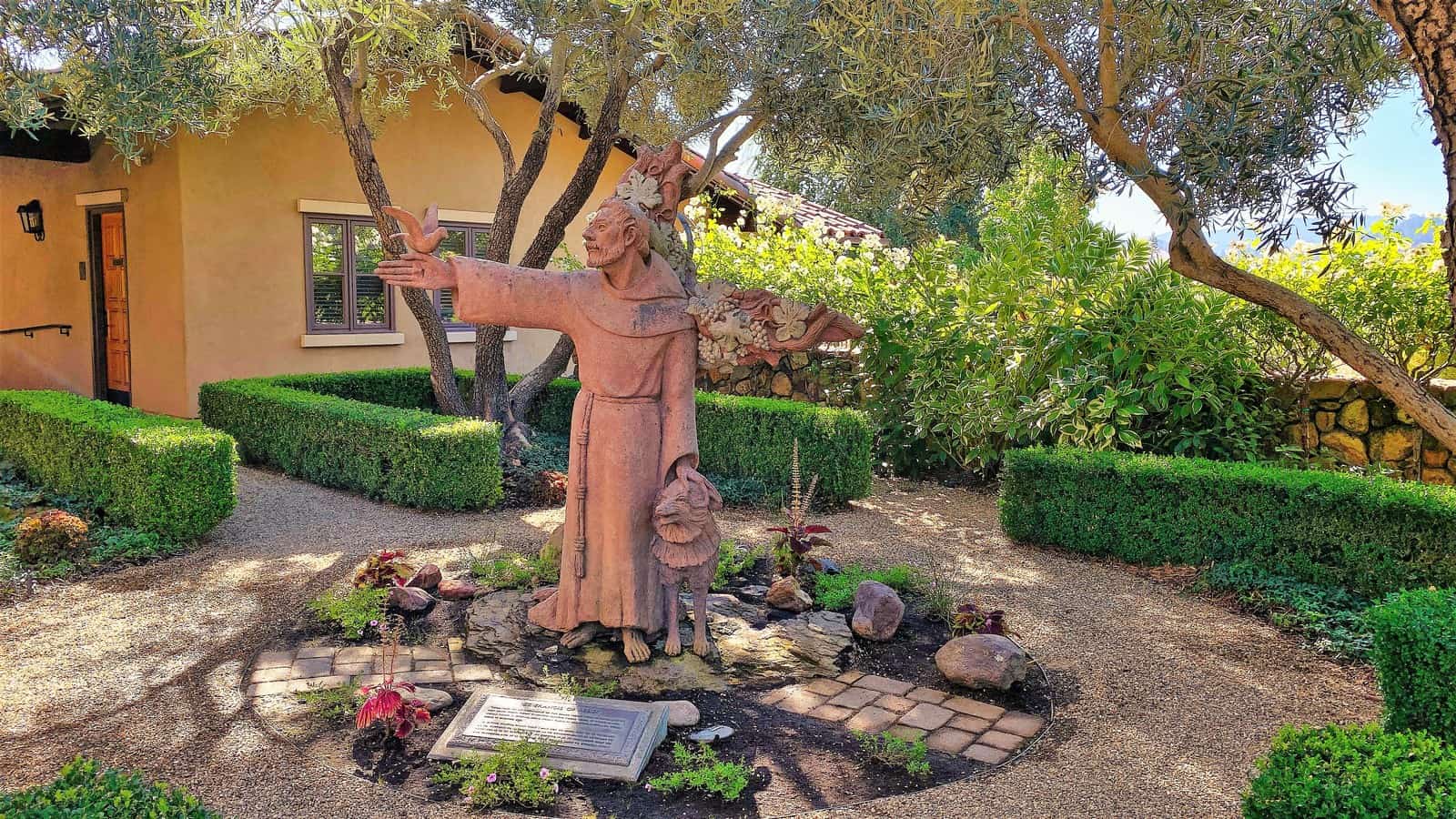 Stay in the Sonoma Serengeti at Safari West
For a side trip from tasting Santa Rosa wine, check out Safari West. Unquestionably, if you love animals or have ever dreamt of going on an African safari, you will love Safari West. So, a visit to Santa Rosa would not be complete without a trip through the Sonoma Serengeti at Safari West. Safari West is a wildlife preserve.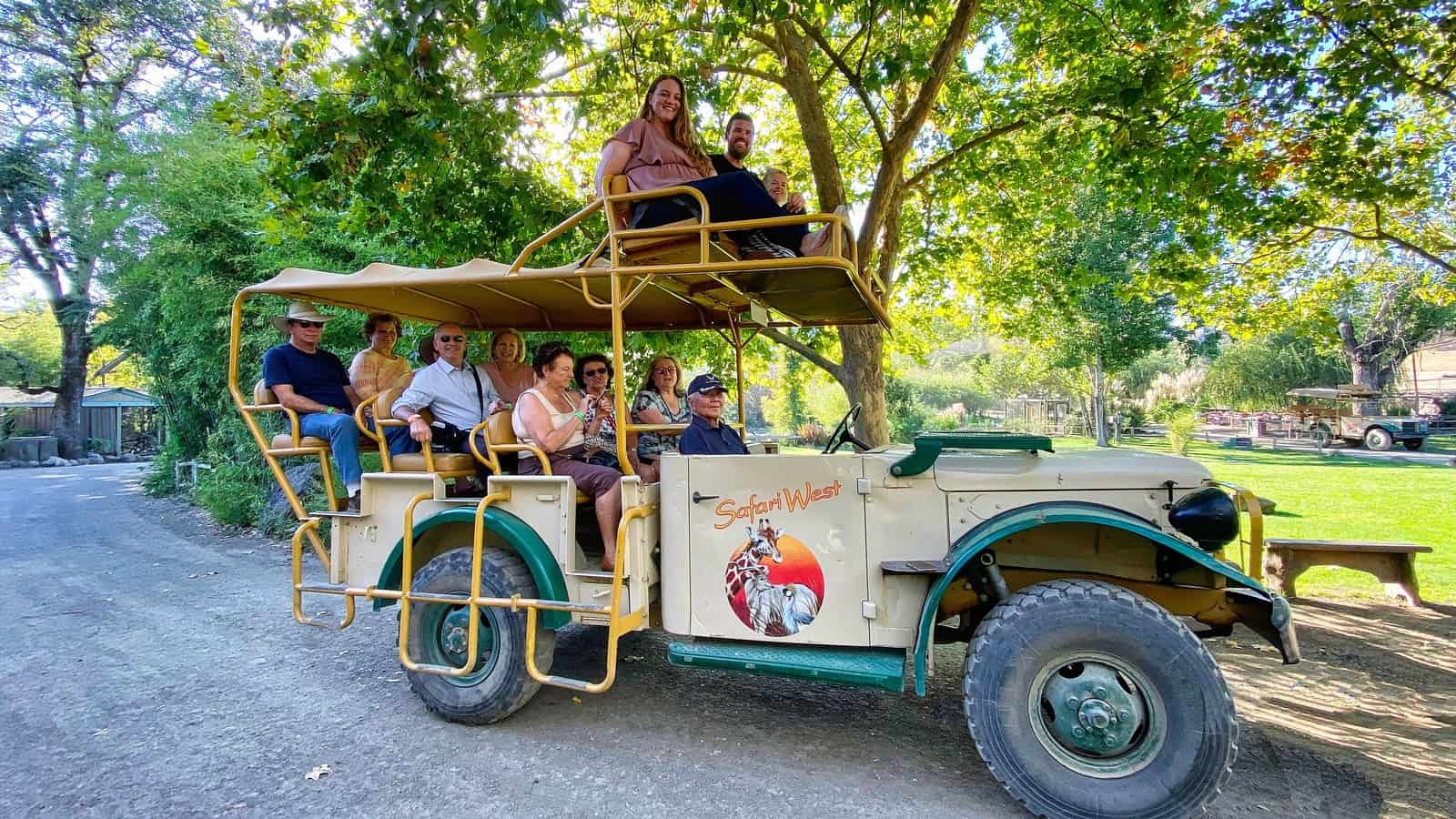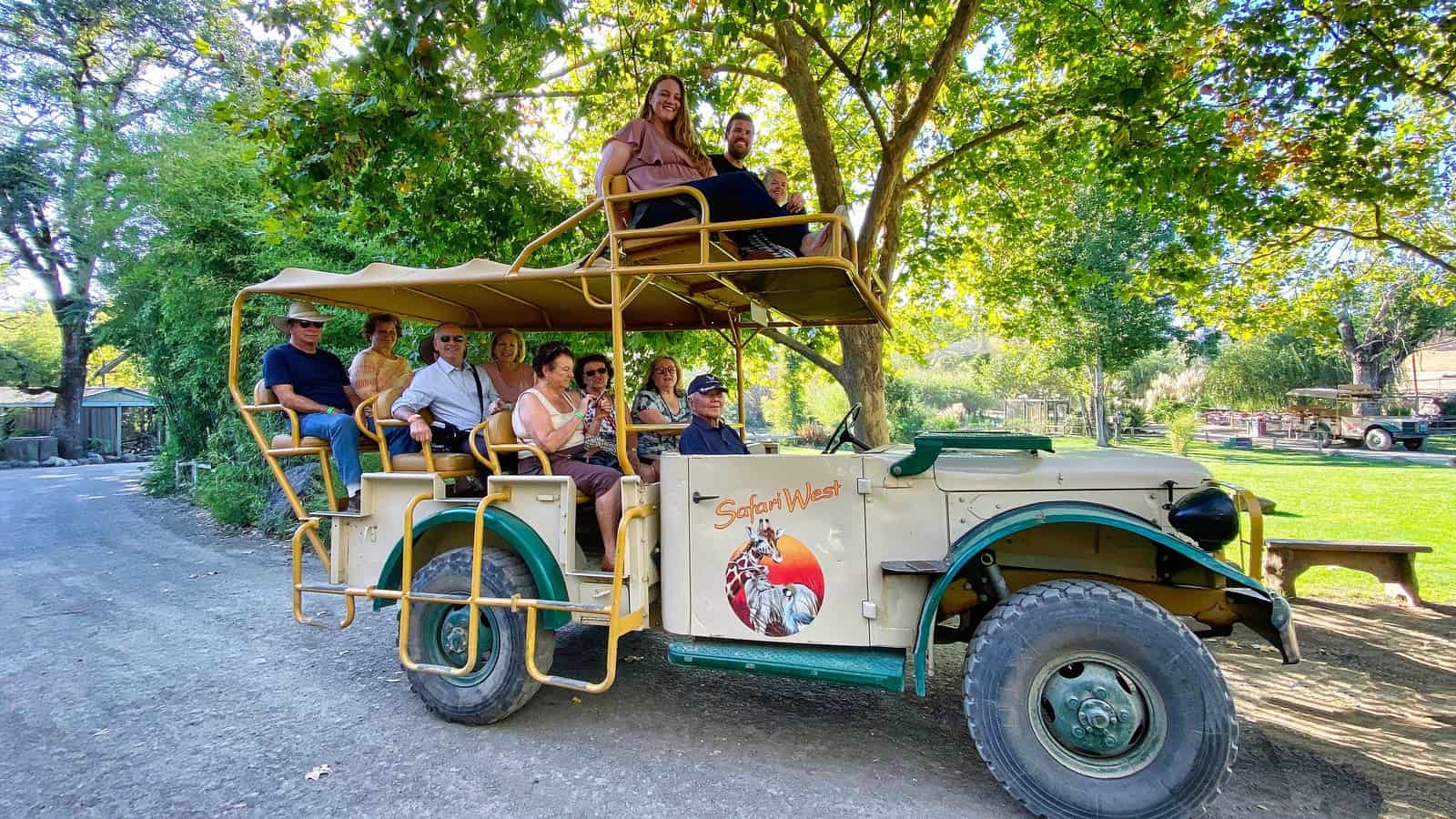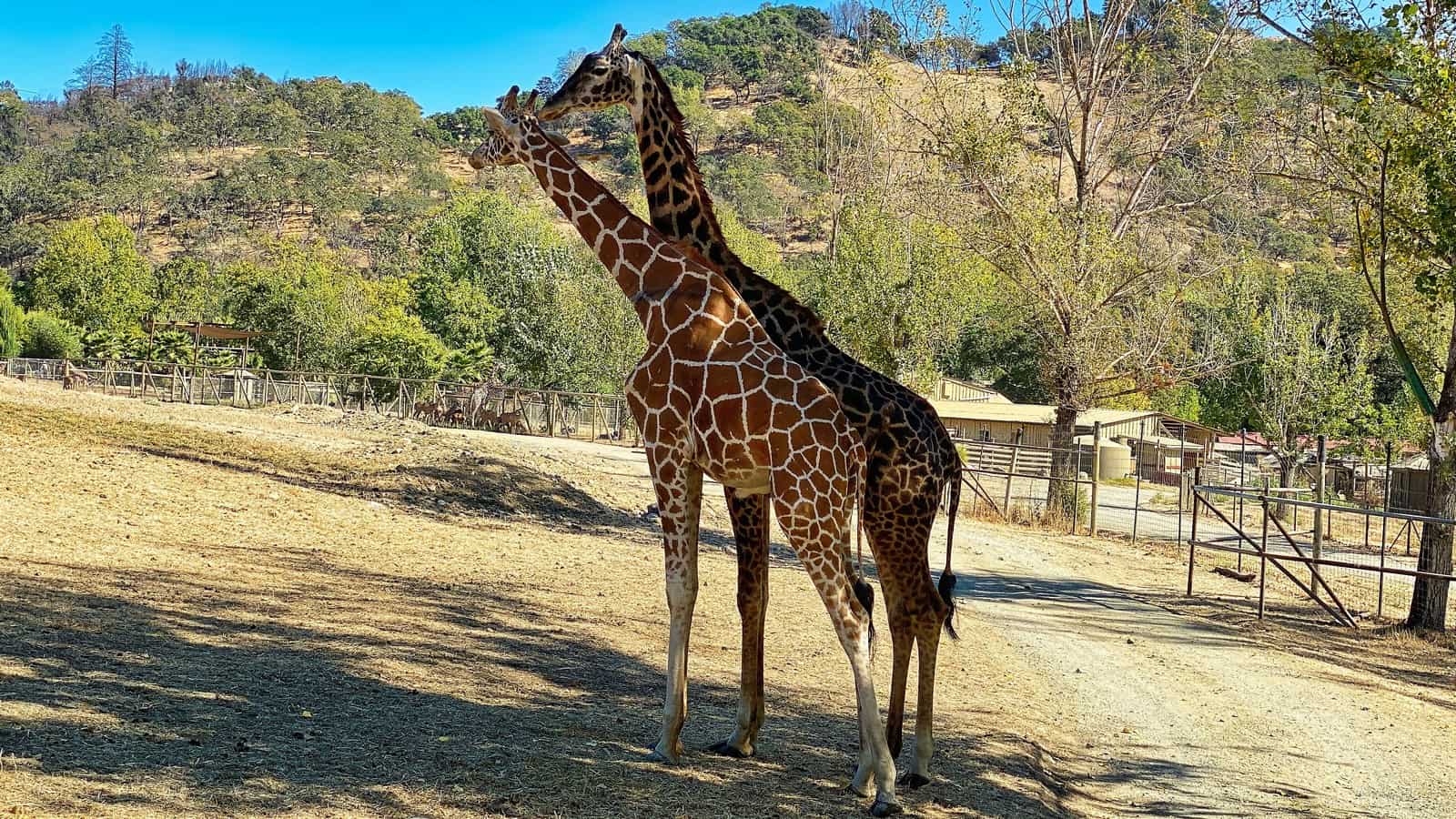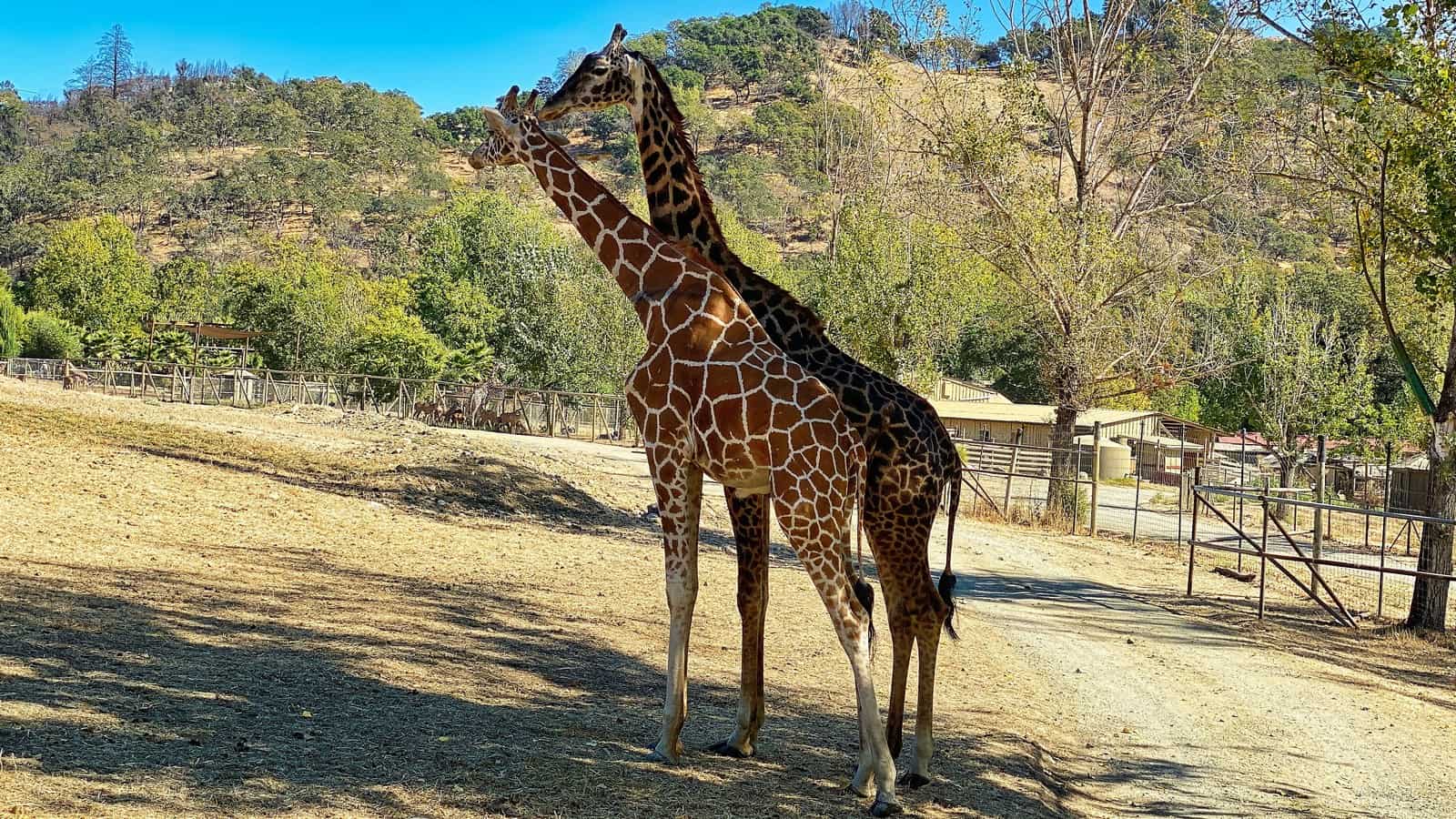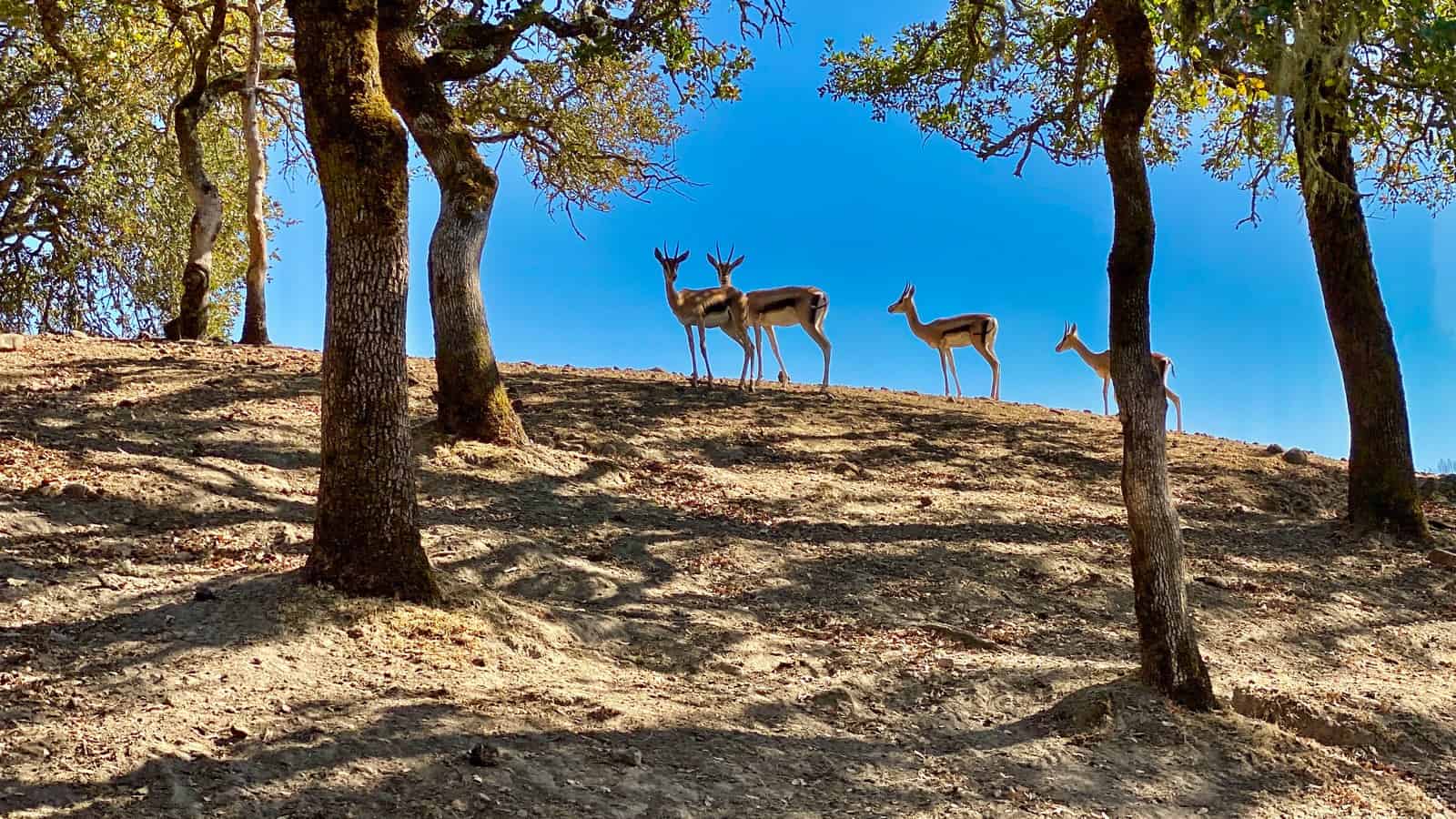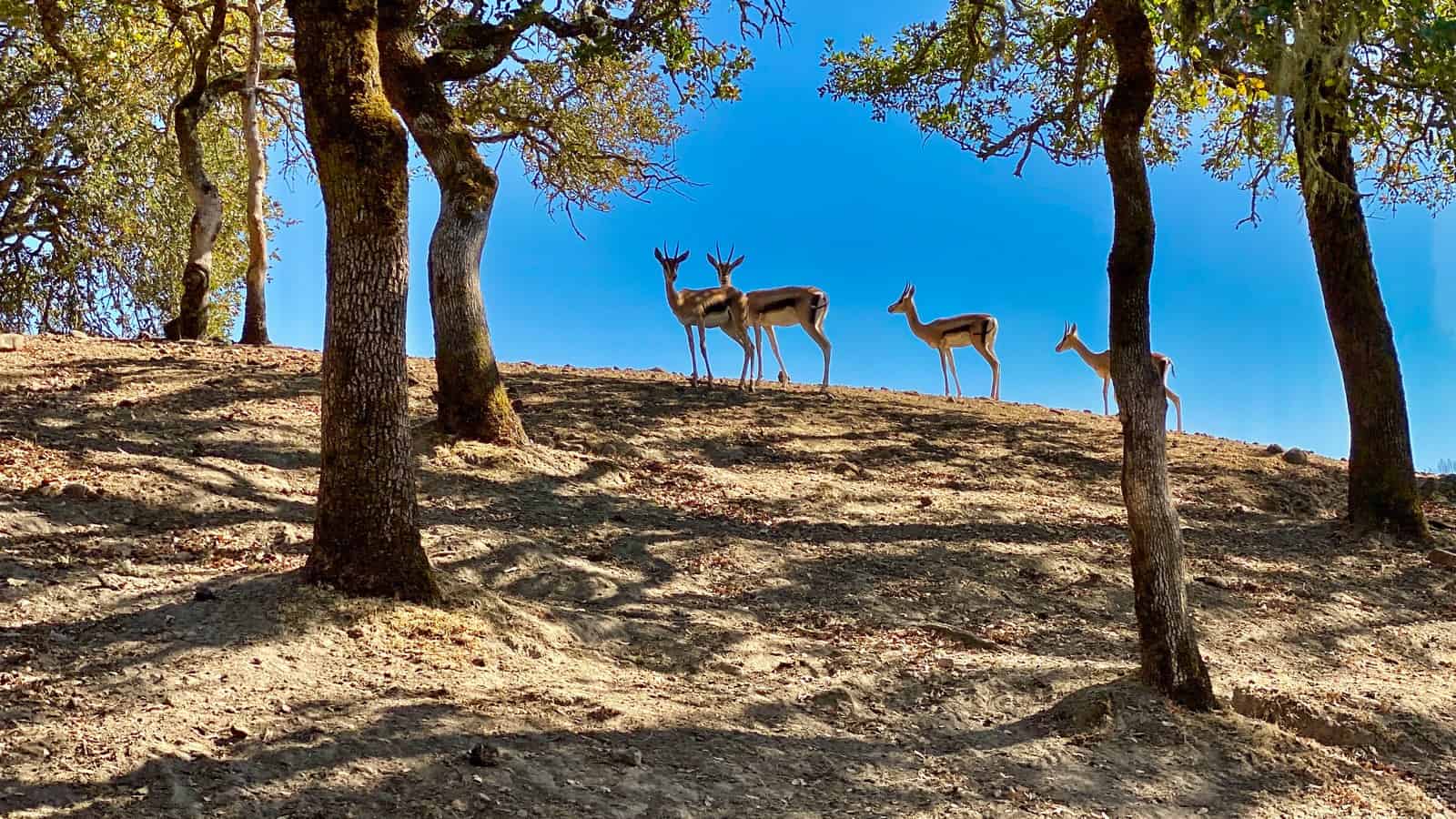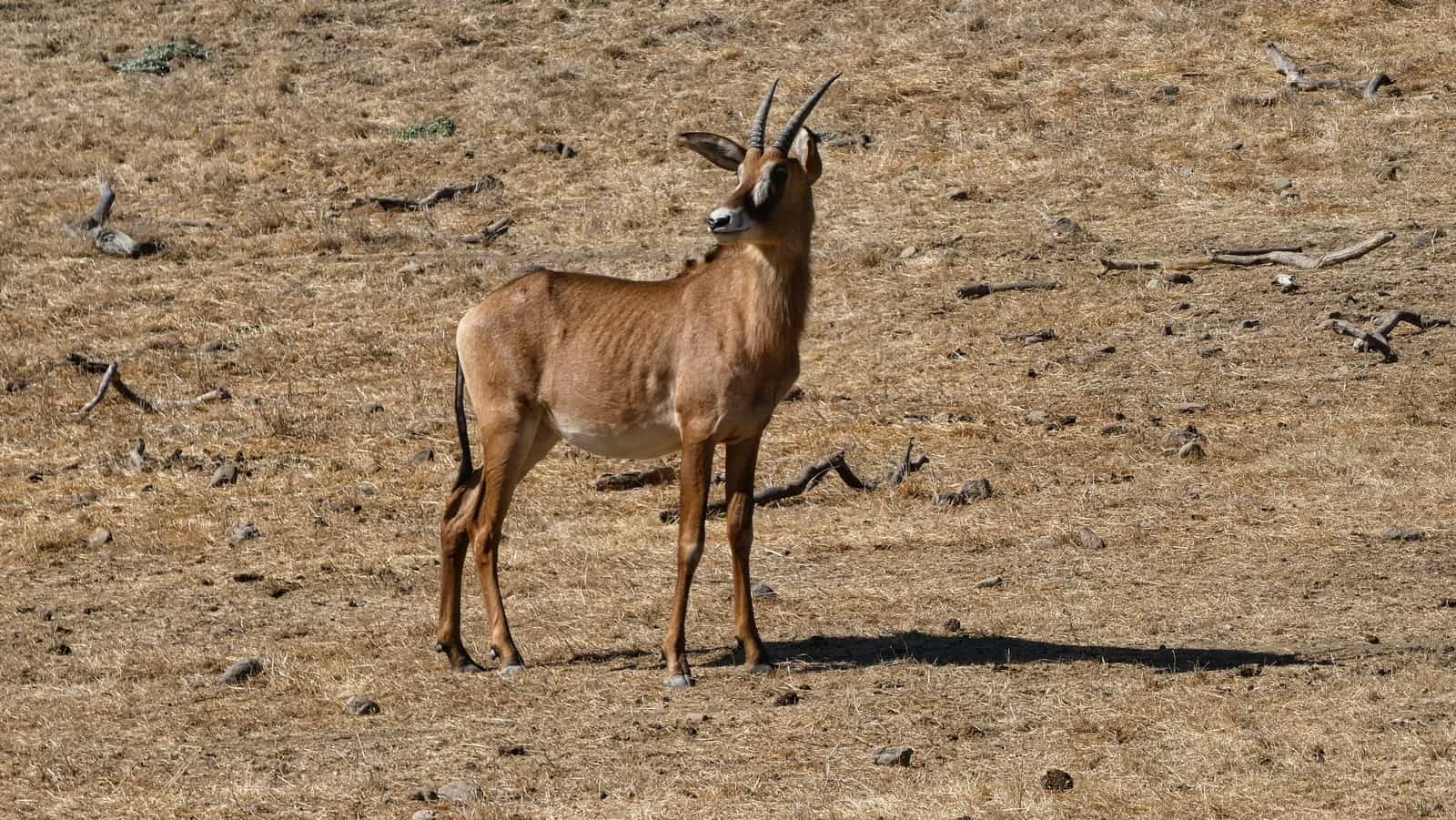 We took the Safari West safari and loved it. Our guide, John, was excellent. Accordingly, he was knowledgeable, and he took us off the beaten path to get some great photos. The safari lasts about three hours. We saw lots of giraffes, which are my favorite as well as zebras, wildebeests, rhinos, and more. We even had the opportunity to hold an ostrich egg. Did you know that one ostrich egg is equivalent to two dozen chicken eggs?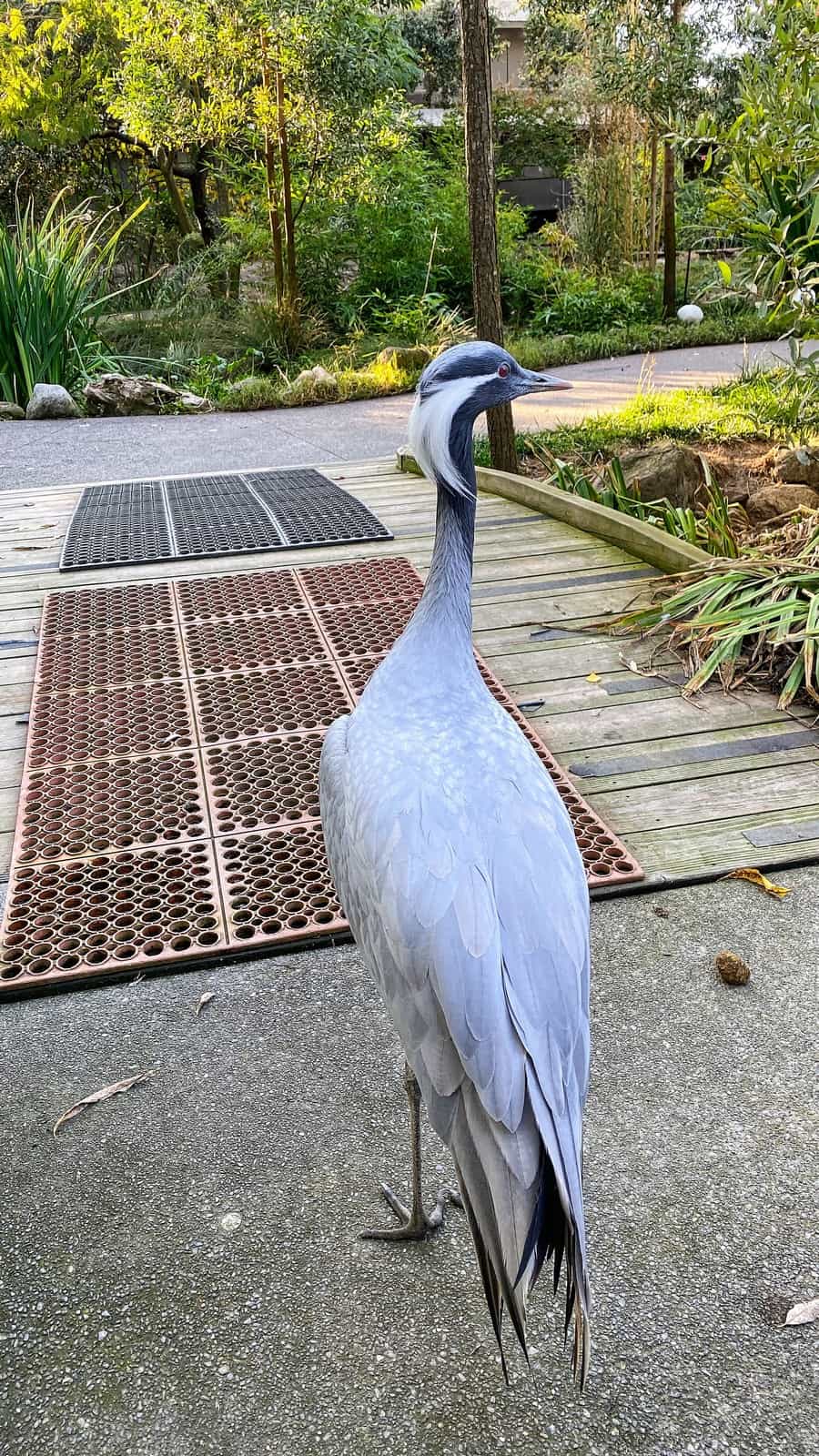 Glamping
Additionally, we recommend immersing yourself in this adventure with glamping at Safari West. Do an overnight stay in a luxurious Safari West tent. The tents imported from Botswana are large. Additionally, each tent has a private viewing deck, en-suite bathroom, and polished hardwood floors.
Our tent was amazing. It had a comfortable king bed, two-night tables, a writing desk, a bookshelf, two chairs, and electricity. It was a little warm when we first checked, so we opened all the windows. A few hours after dark, our tent became cool. When we woke in the morning, it was extremely cold. Luckily they have these great commercial electric heaters in each room. Within minutes we were warming up.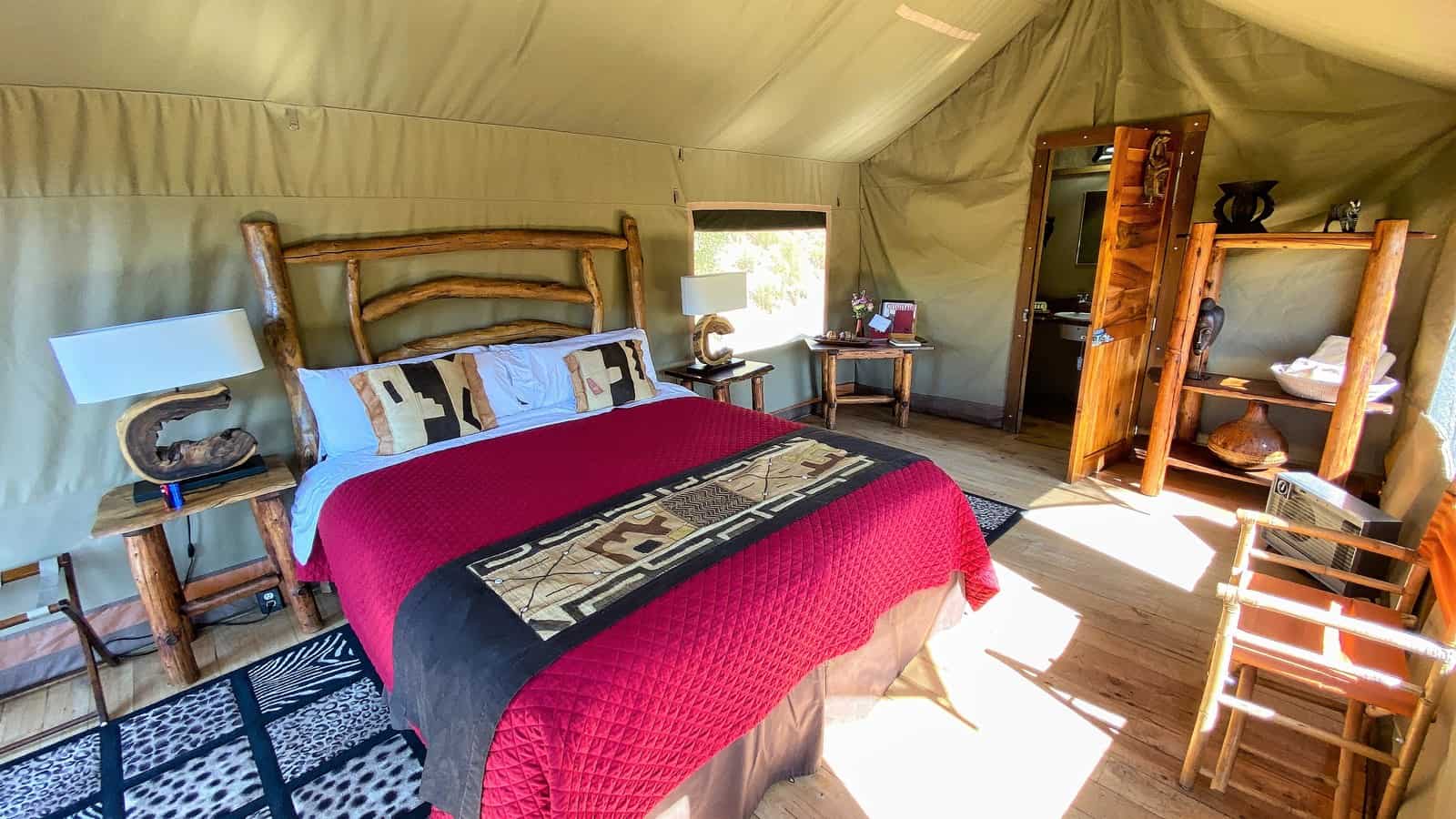 Furthermore, our stay included dinner at the Savannah Cafe and breakfast the next morning. Dinner at the cafe is called a braai or barbecue. A wood-fired grill used for barbequing gave off amazing smells. Also, they served a huge assortment of delicious sides, desserts, and wine.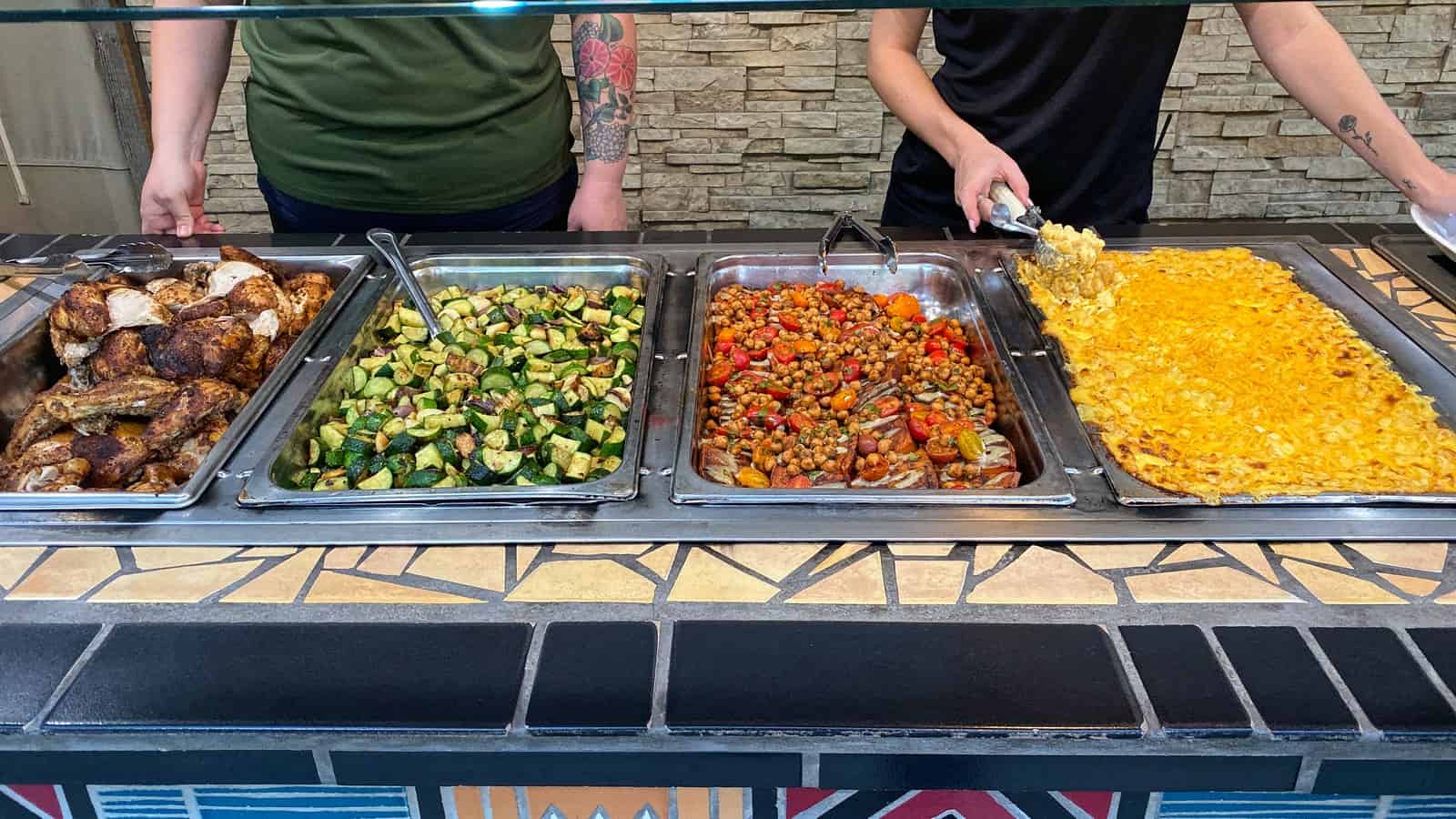 By day there are a few animal sounds at Safari West, but as soon as nightfall comes, the chatter begins. We slept to the sounds of the African bush.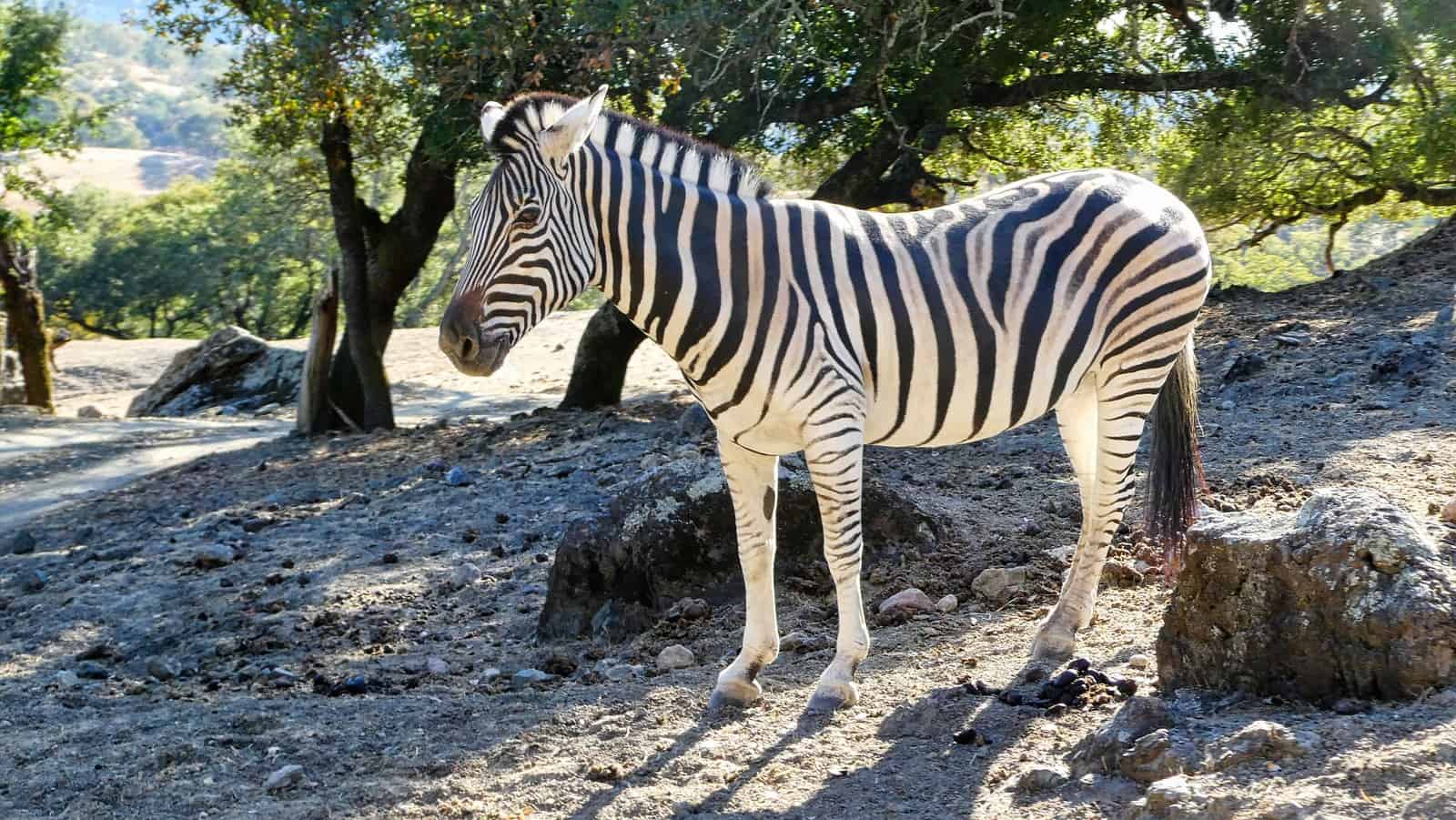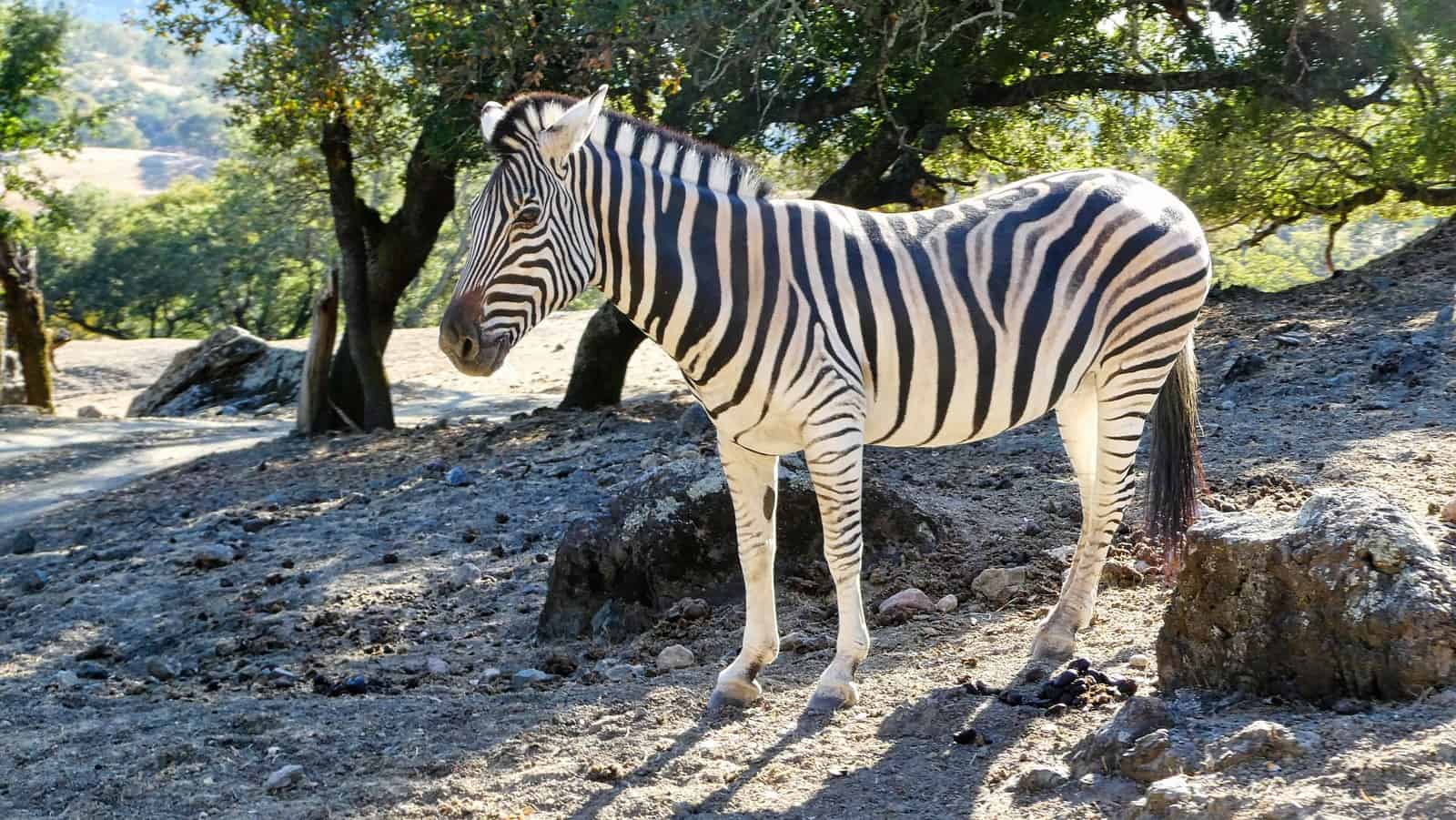 Wild Santa Rosa Wine and More
Also, don't miss the opportunity to do some Santa Rosa wine tasting and get a glimpse of this beautiful area. In Santa Rosa, farm to table dining is not a thing; it's just how things are. And don't forget about Safari West. Where else can you discover wild Africa in the heart of the wine country?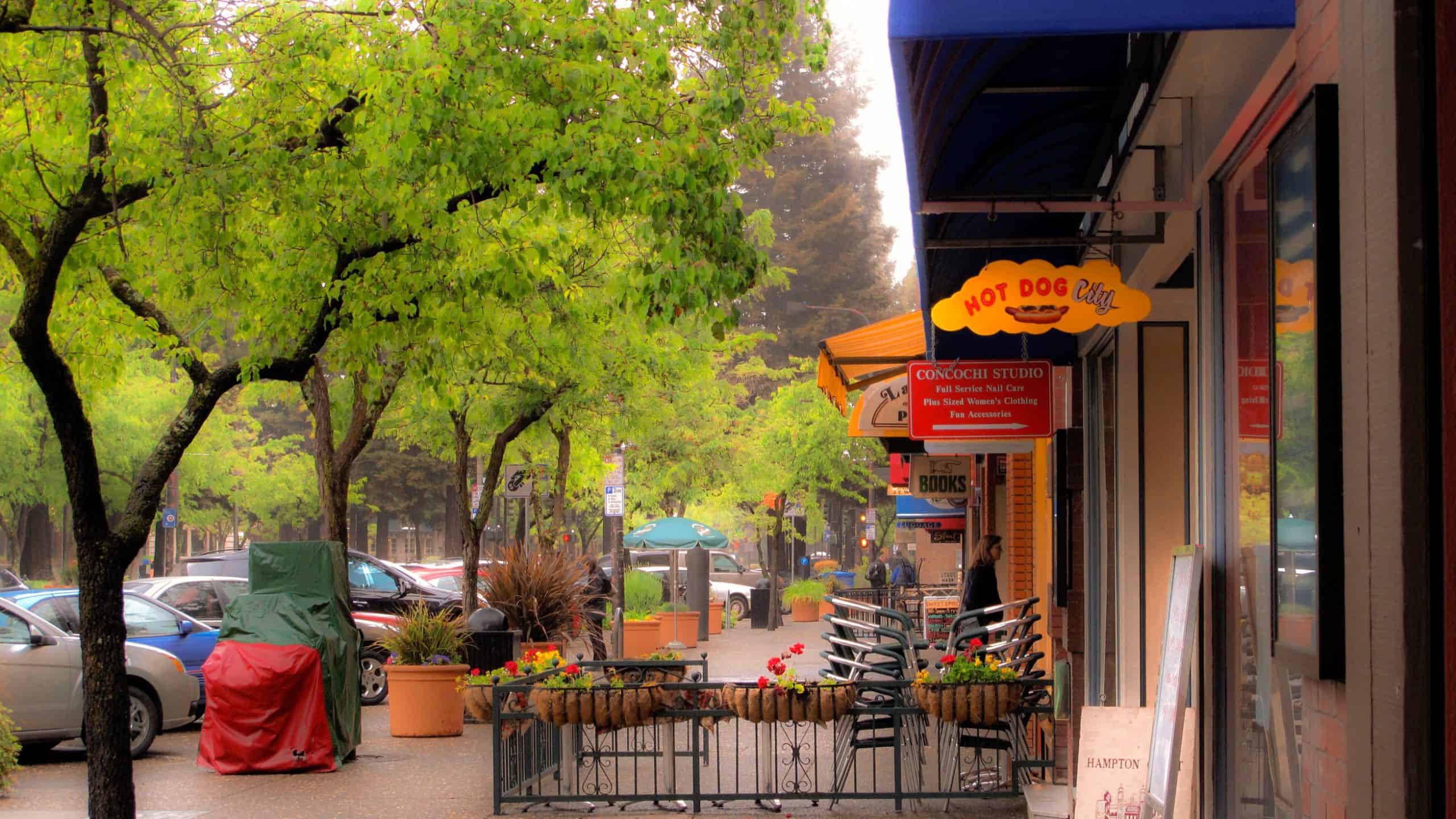 QUICK ANSWERS
Where in California can you go on an African Safari?
Safari West is a private wildlife preserve where you can go on safari in Sonoma County. And you can spend the night in a glamping tent.
Who is the famous person that lived half his life in Santa Rosa?
Charles Schulz, creator of the Peanuts comic strip with Charlie Brown and Snoop lived half his life in Santa Rosa.
---
Be sure and check out San Francisco where our California wine trip started.