Adventure awaits you in the friendly and welcoming city of Seattle. Seattle is an exciting urban city surrounded by water and mountains. Seattle is an amazing city for urban adventures. Also, there are world-class restaurants, fine boutique hotels, and lots of one of a kind things to explore. The city is easy to explore on foot or by car share since driving and parking are a bit tough in many places.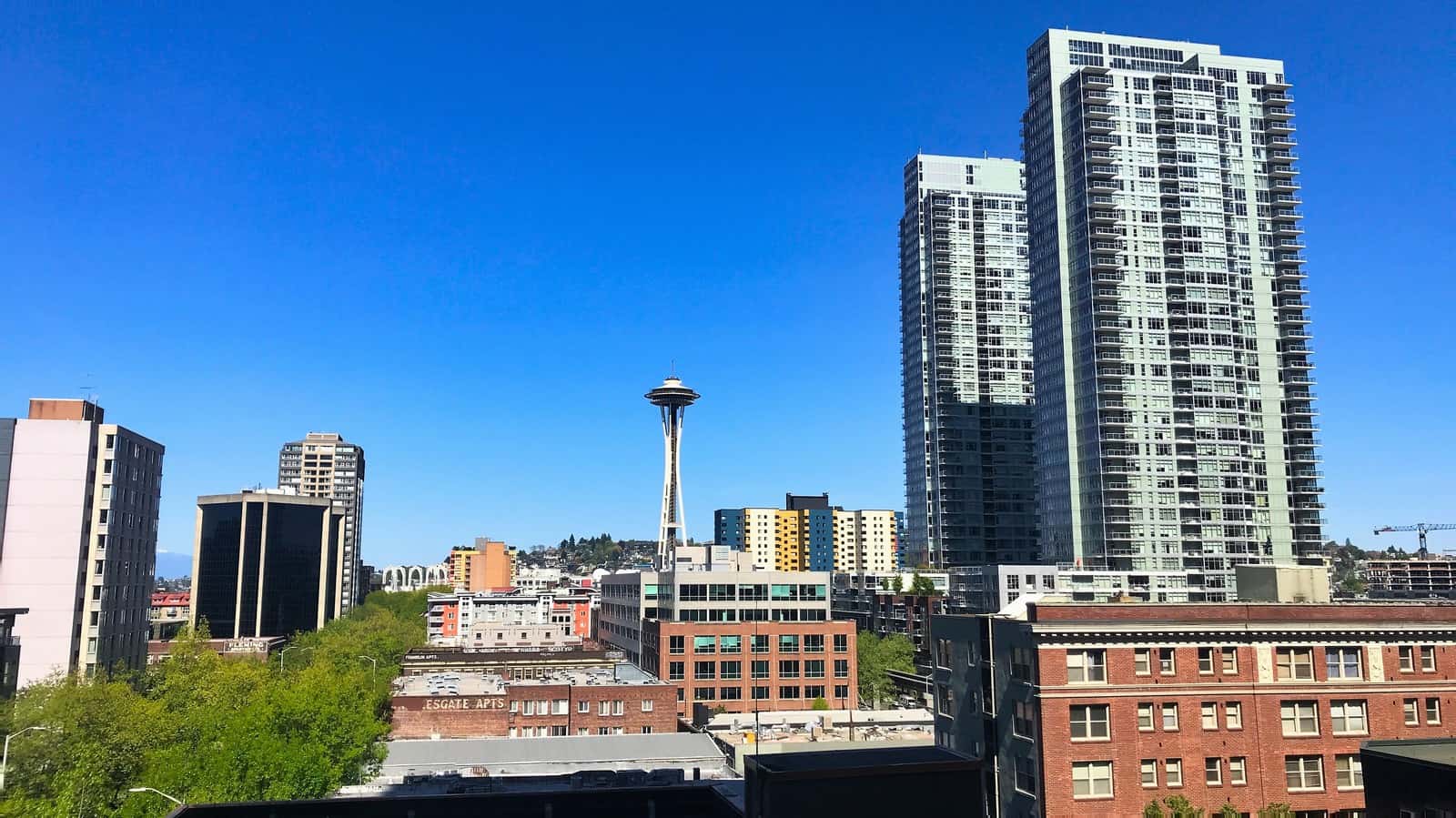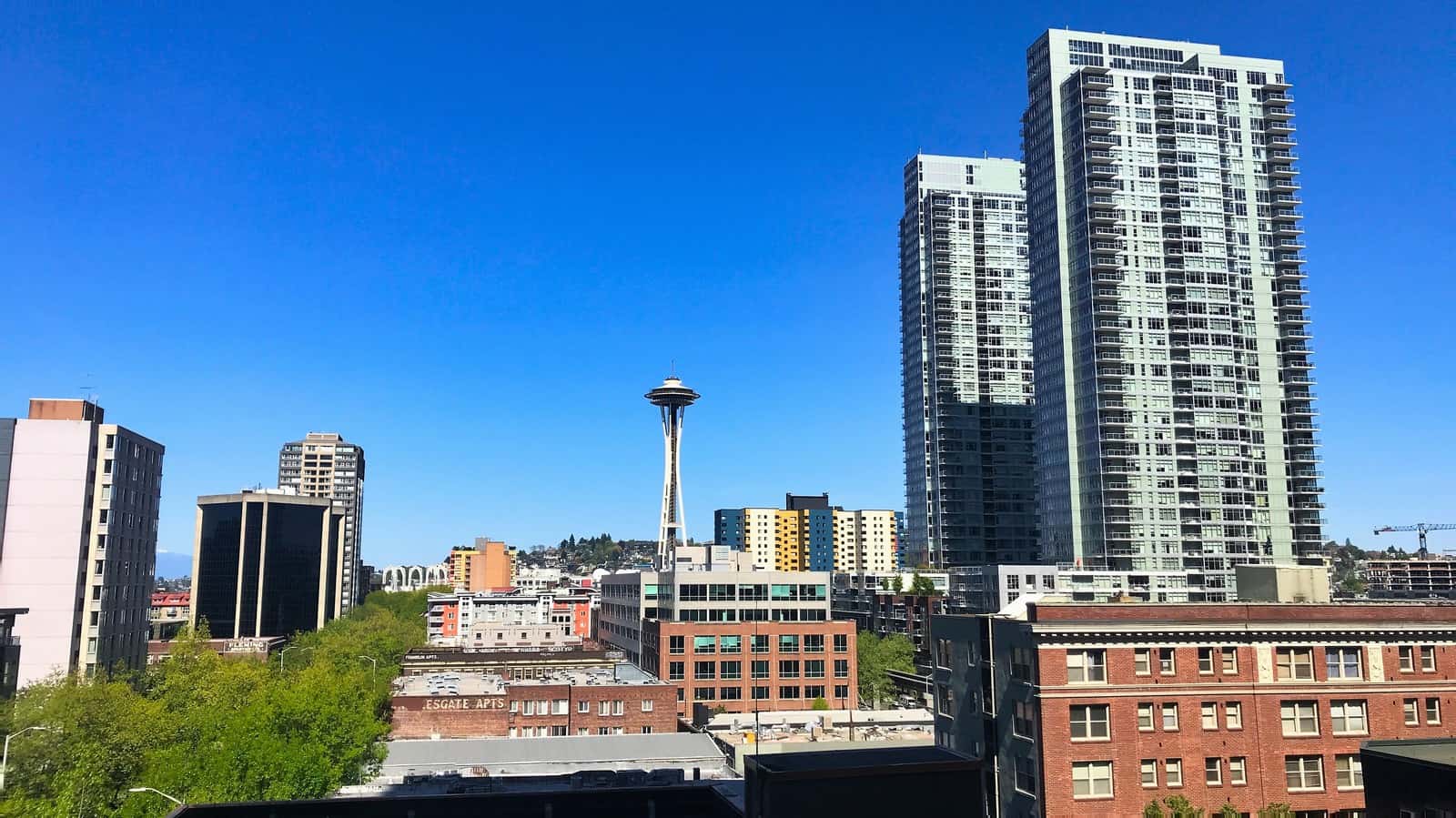 Seattle is also home to a large tech industry with Microsoft and Amazon headquartered there.
There is so much to love about Seattle. First, it's a city on Puget Sound in the Pacific Northwest. Its climate is temperate. Second, the city surrounded by mountains and lots of trees in Washington state's largest city. Seattle is a city brimming with innovation yet keeps much of the city filled with green spaces. Therefore Seattle should be on your must-see list. We flew into Seattle early to start an Alaskan cruise. We gave ourselves two days to see the city. This is our two-day guide on what to see, where to stay, and where to dine that you will love.
One of the most important things when traveling for us is the hotel. I can't tell you how important a great hotel is. Besides location, having a nice place to get ready in the morning a homey place to come back to at the end of the day is everything.
First, we recommend staying at the Kimpton Hotel Vintage, a downtown Seattle hotel. We picked the Hotel Vintage because it is a boutique wine-themed hotel and you know how much we like wine.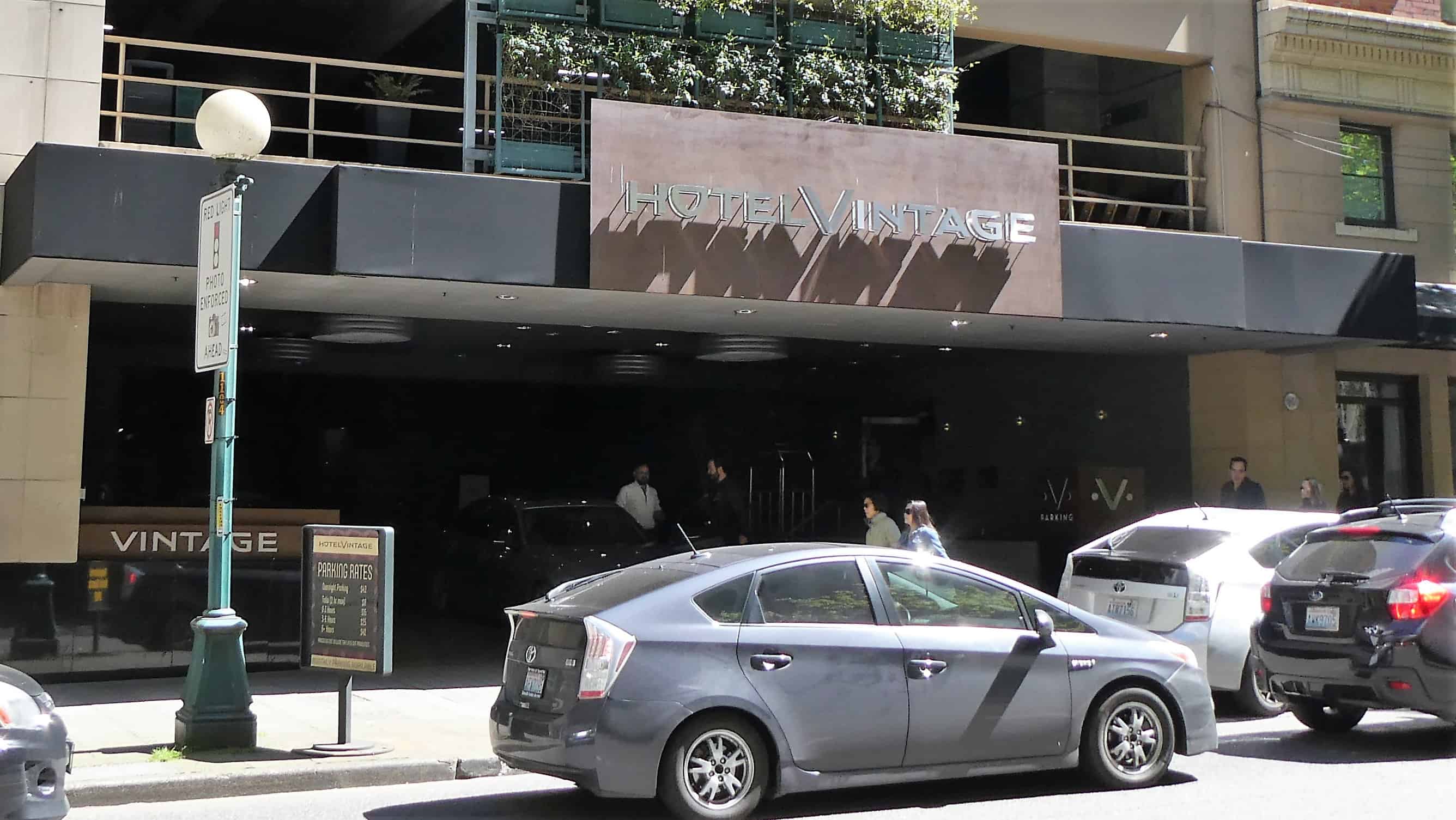 The Hotel Vintage says If they were a varietal, they would be a blend — rustic meets elegant, relaxed meets chic, authentic meets attentive. Since they are wine-themed they offer complimentary nightly wine tastings. The rooms inspired by some of the region's most notable wineries, allow you to sink into the character of wine country while simultaneously being in the middle of the city.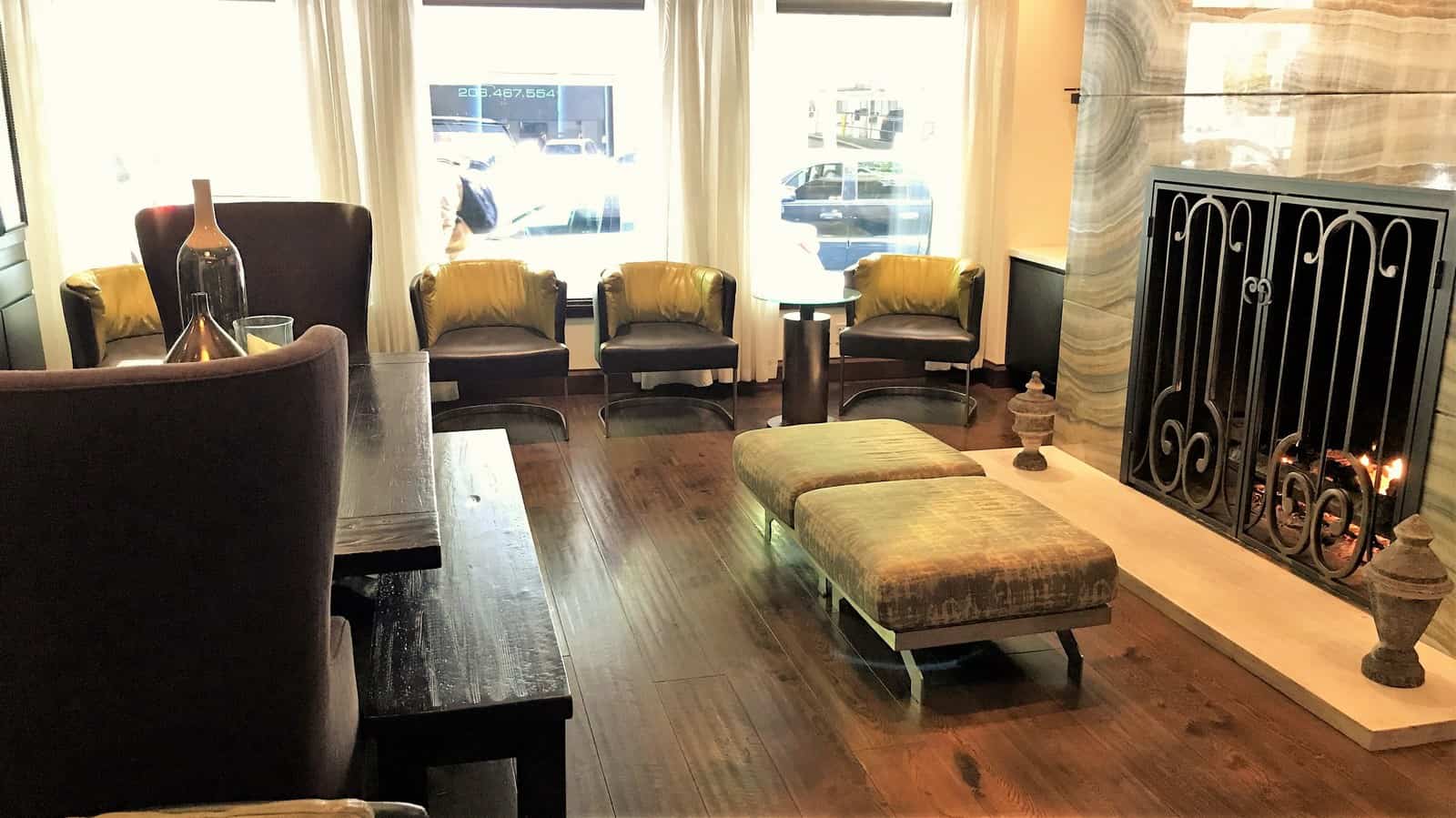 We stayed for two nights at the Hotel Vintage. Our generously sized room was so inviting. Nice touches such as recycled-cork art pieces above the headboard decorated the room. It was also truly comfortable with a lush pillow-topped bed and great linens. Our room also had great WiFi speed, something we value.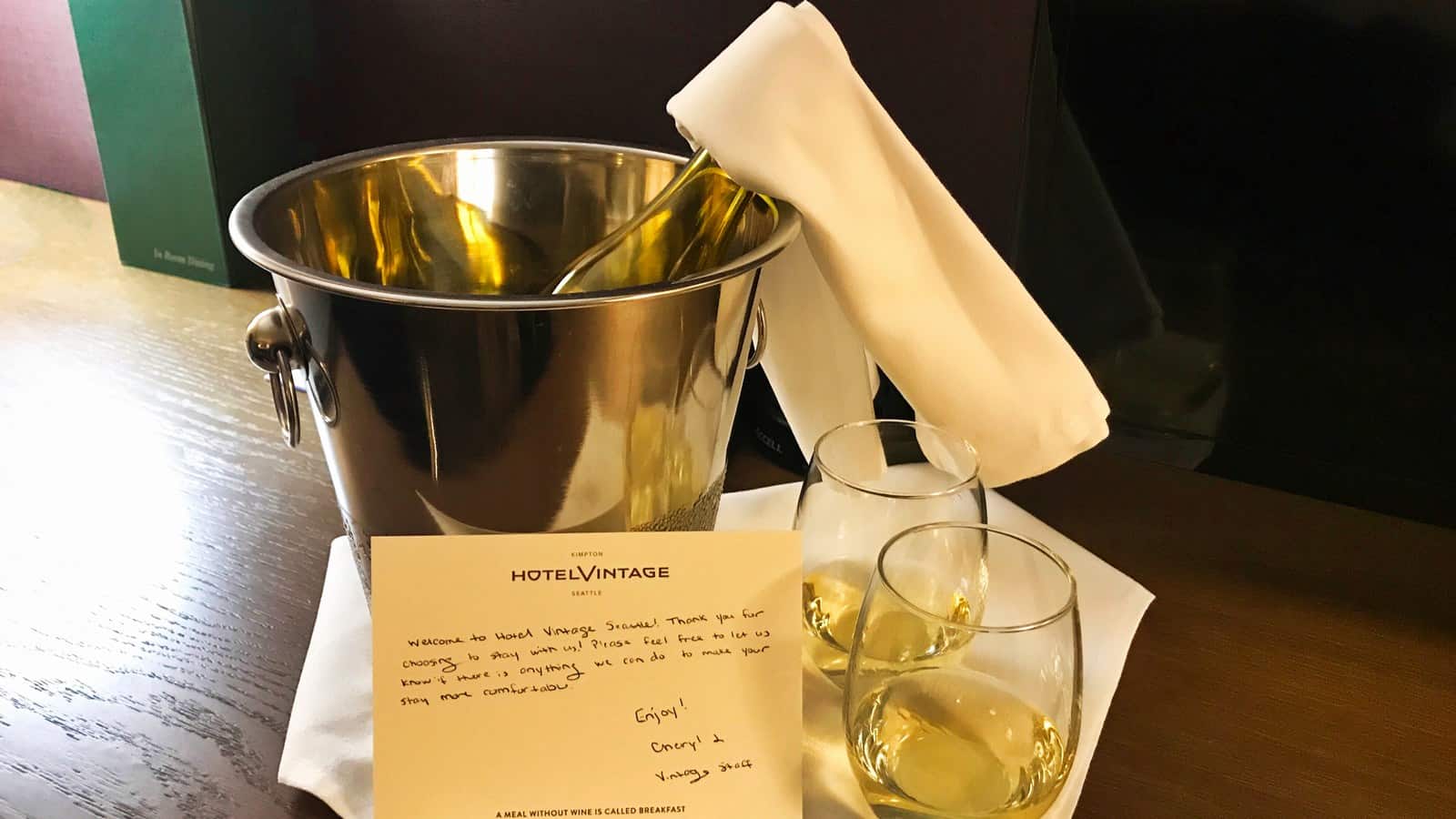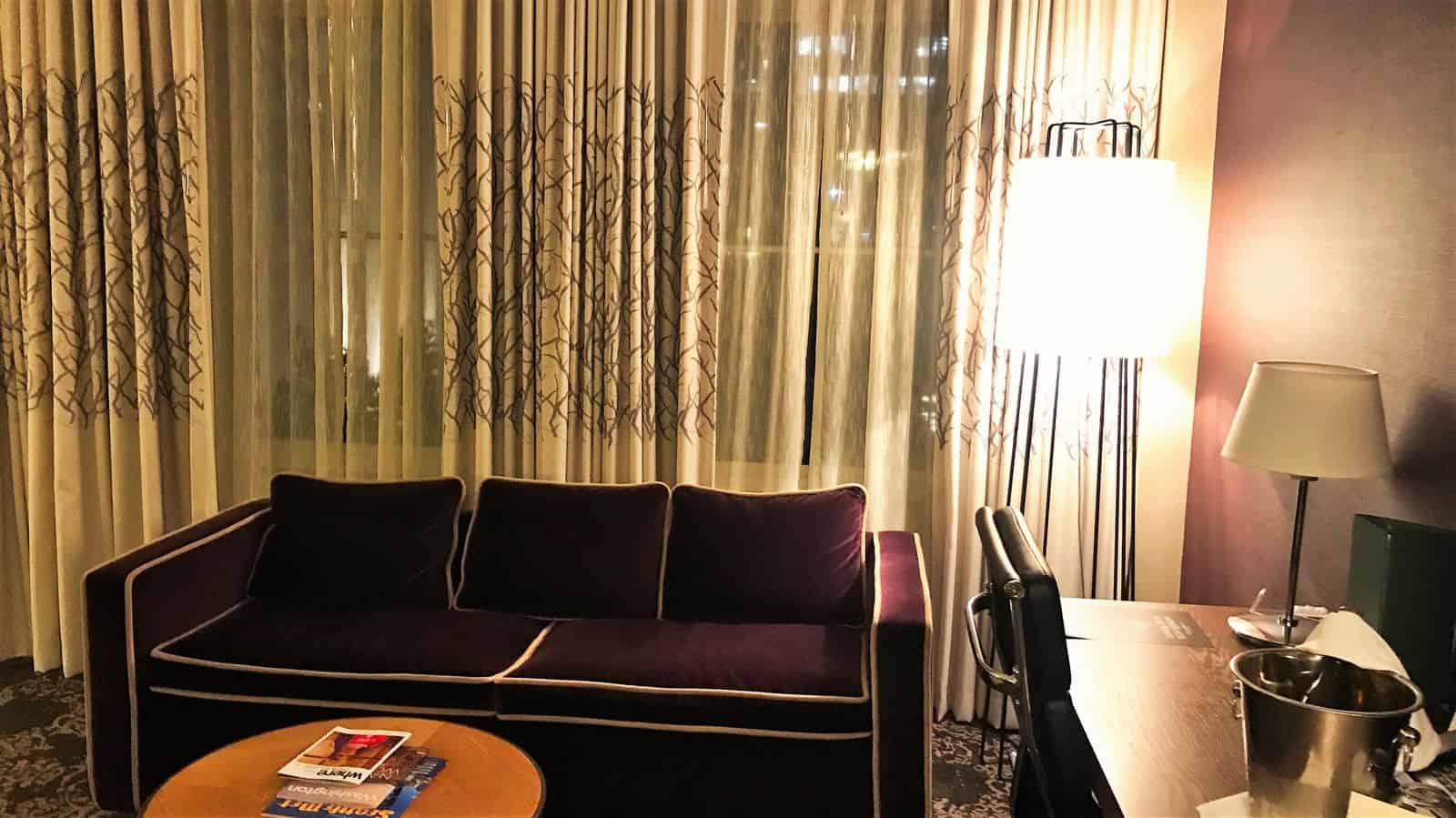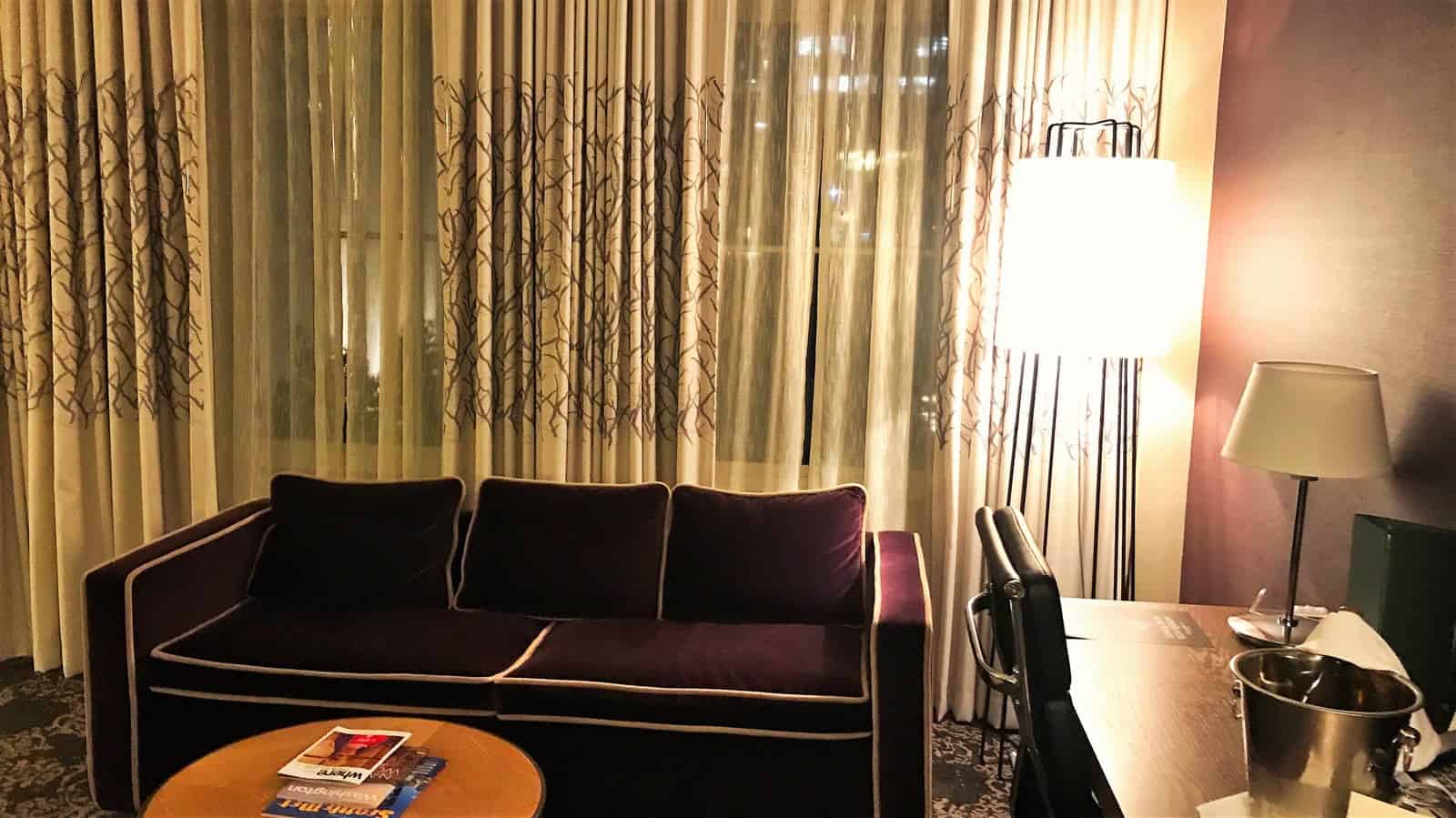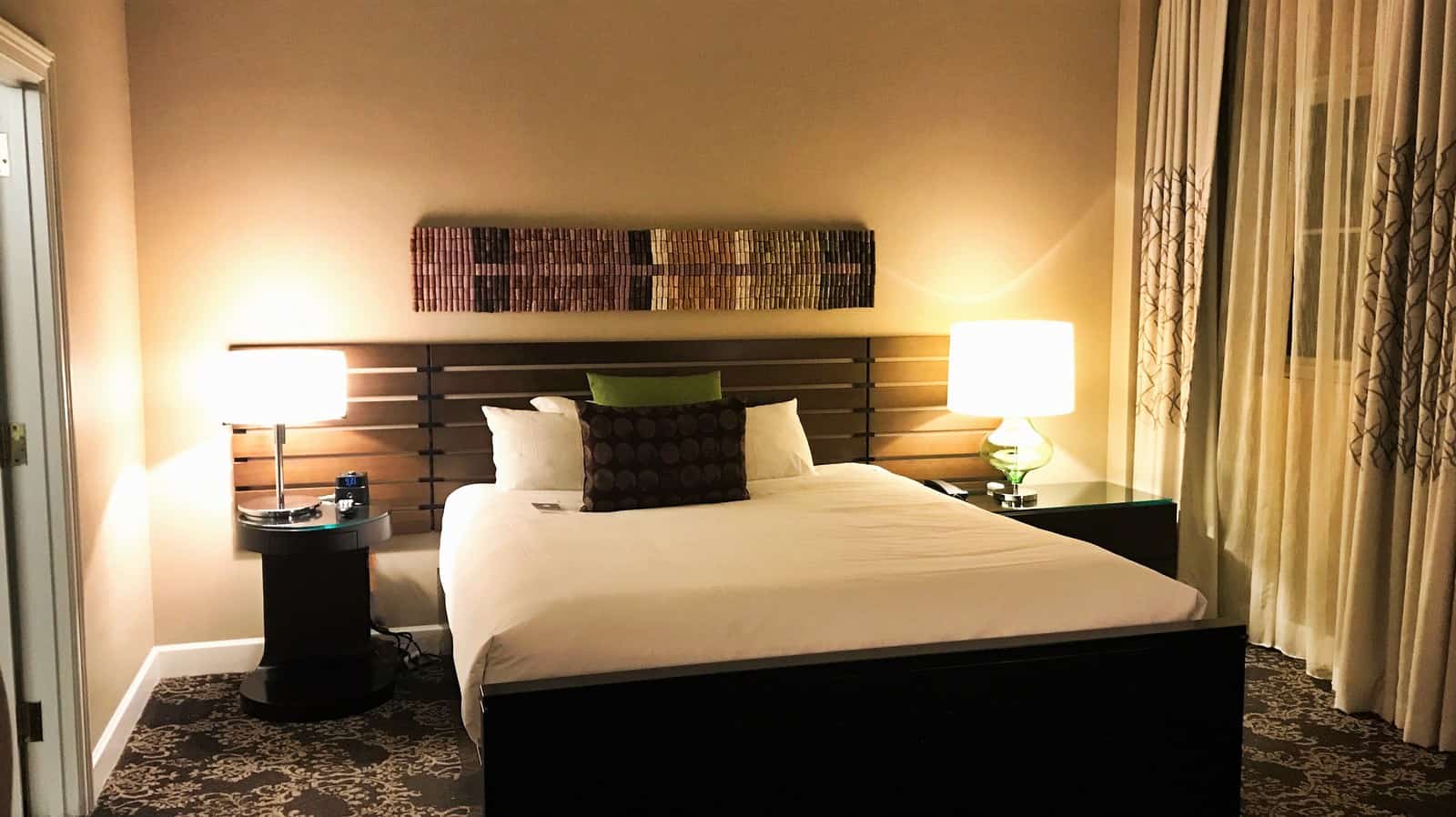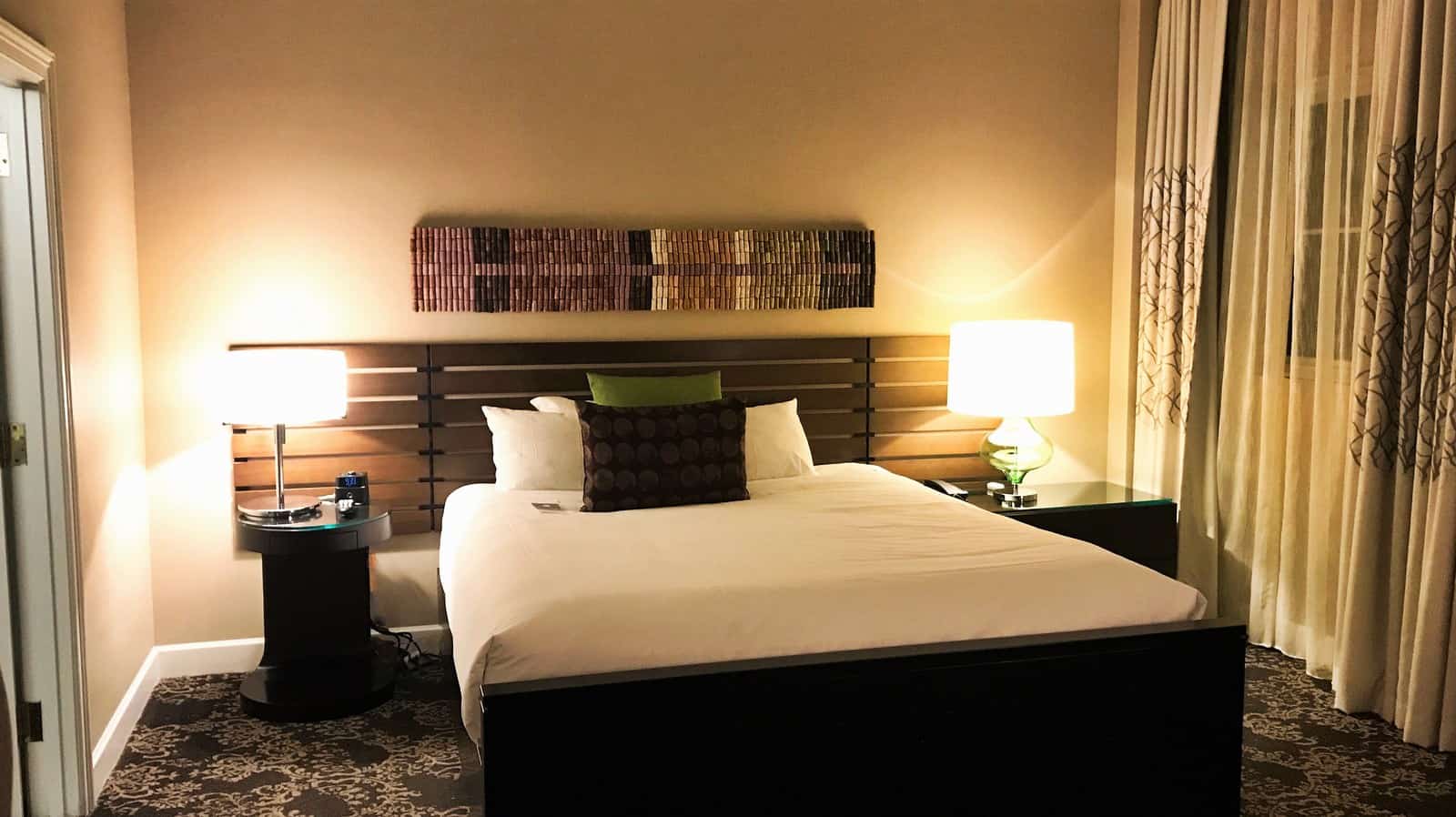 Lastly, although we were not traveling with our fur babies (dogs) Max and Molly, it is important to note that the Hotel Vintage is pet-friendly!
Since we had three nights in Seattle, we wanted to stay in a different area, so we chose The Sound Hotel located in the Belltown neighborhood of Seattle. Belltown is hip and trendy. Thus, indie boutiques, galleries, and cafes line the best streets in Belltown. Belltown is the most densely populated spot in Seattle. Not surprisingly, the neighborhood gets its name from William Nathaniel Bell who originally claimed the land where the neighborhood now resides.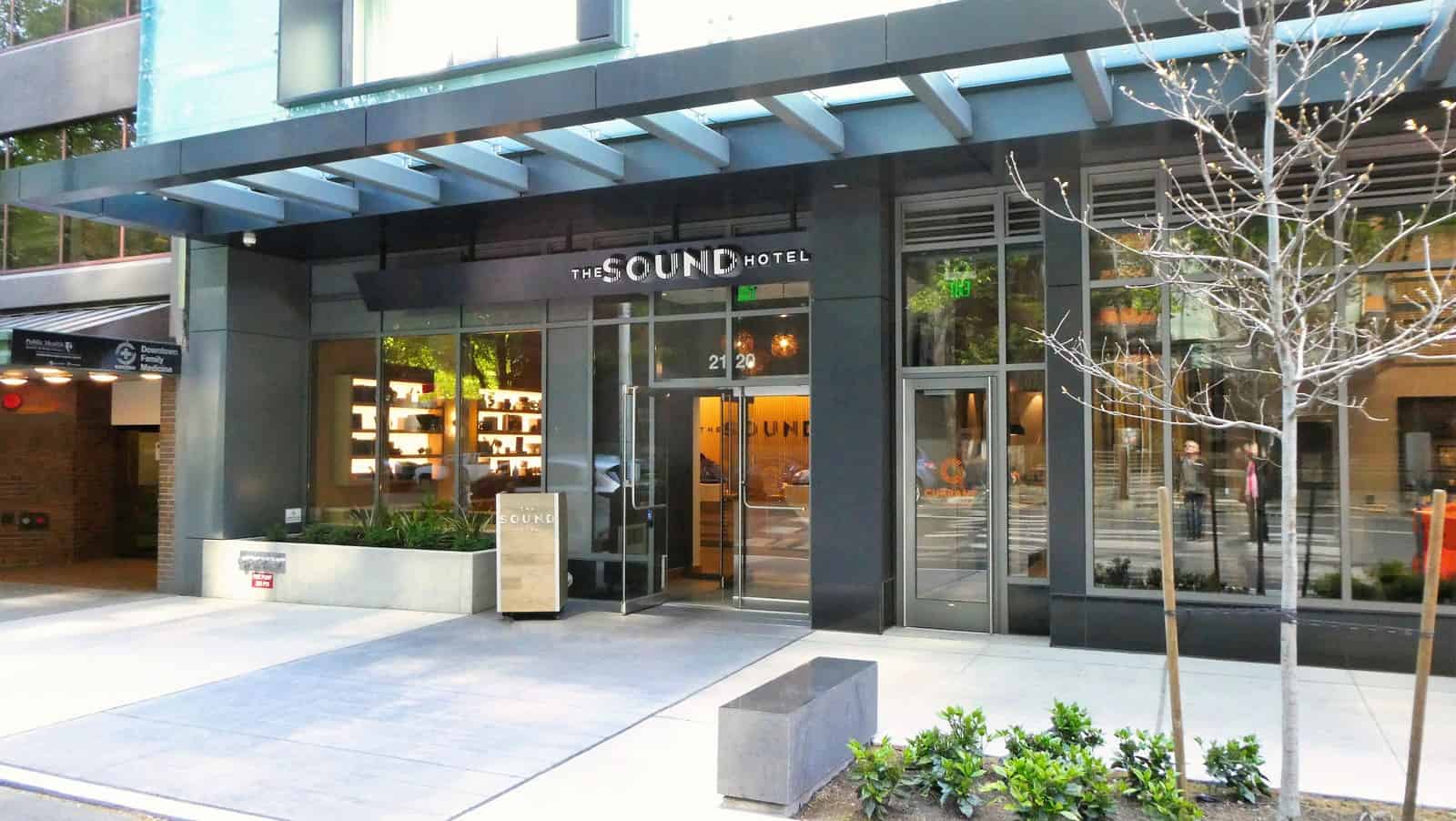 The Sound Hotel is modern, urban, and fundamentally Seattle. Located between landmarks like the Space Needle and Pike Place Market makes the Sound Hotel a great place to stay when only visiting for a couple of days.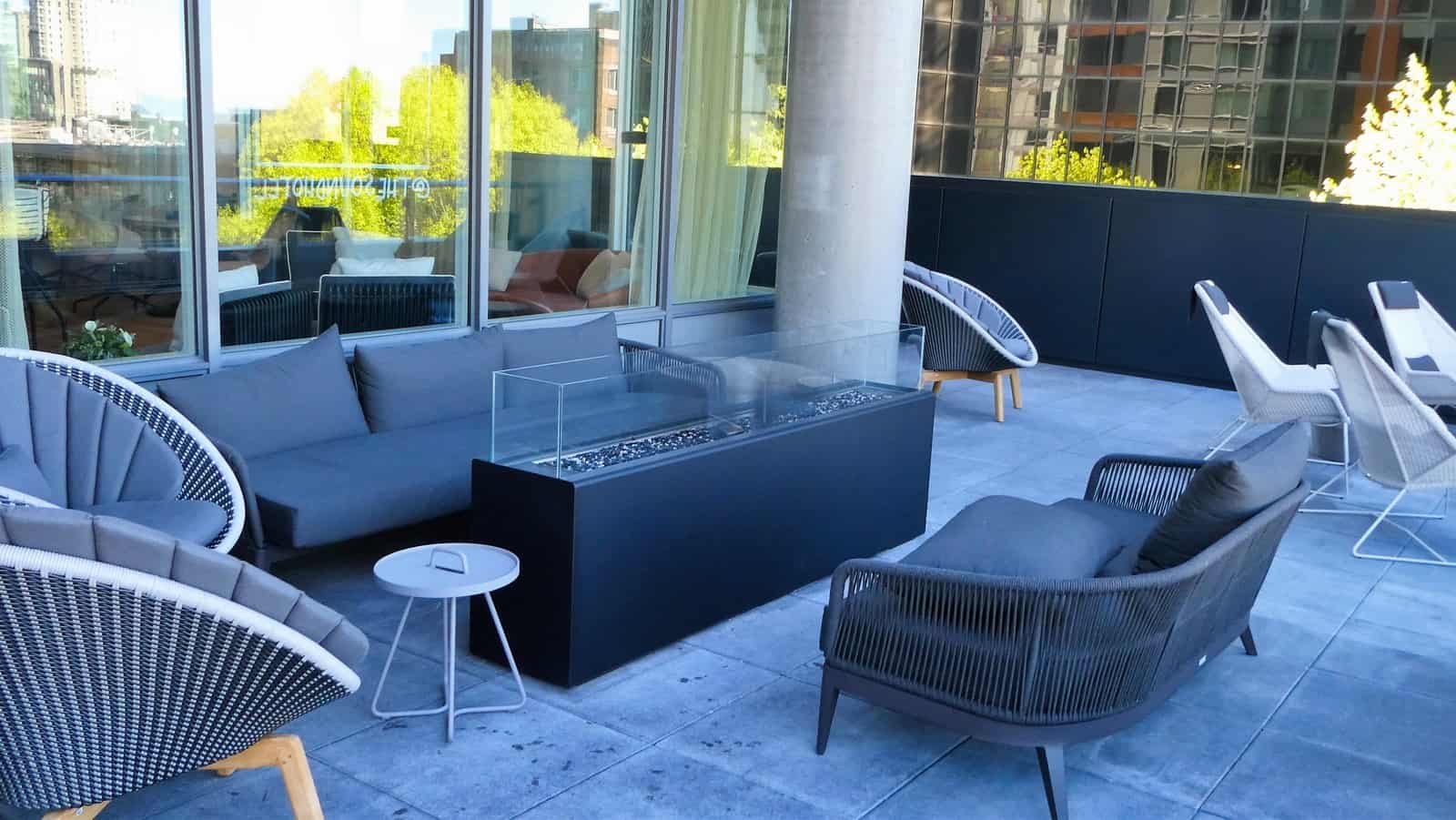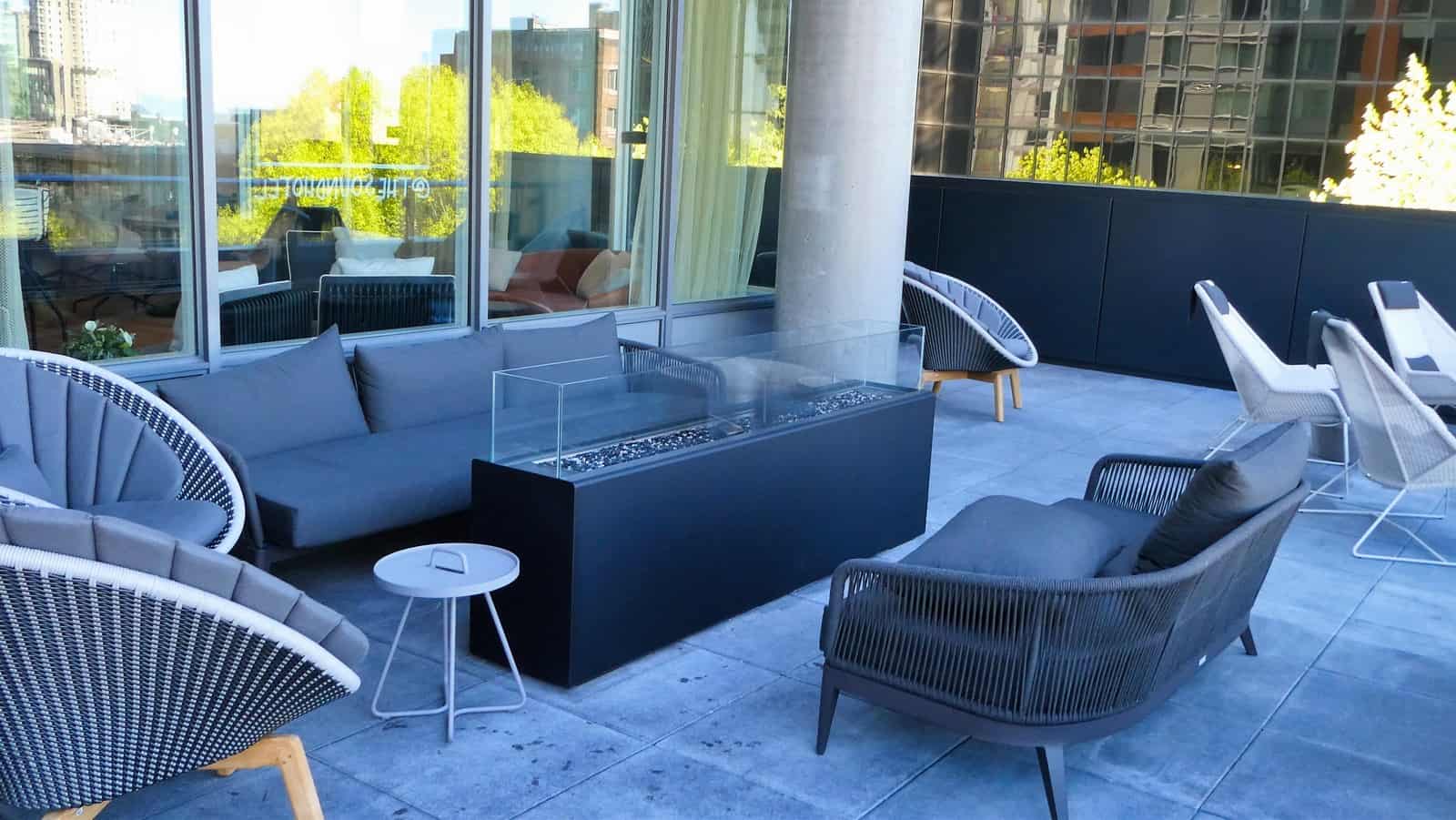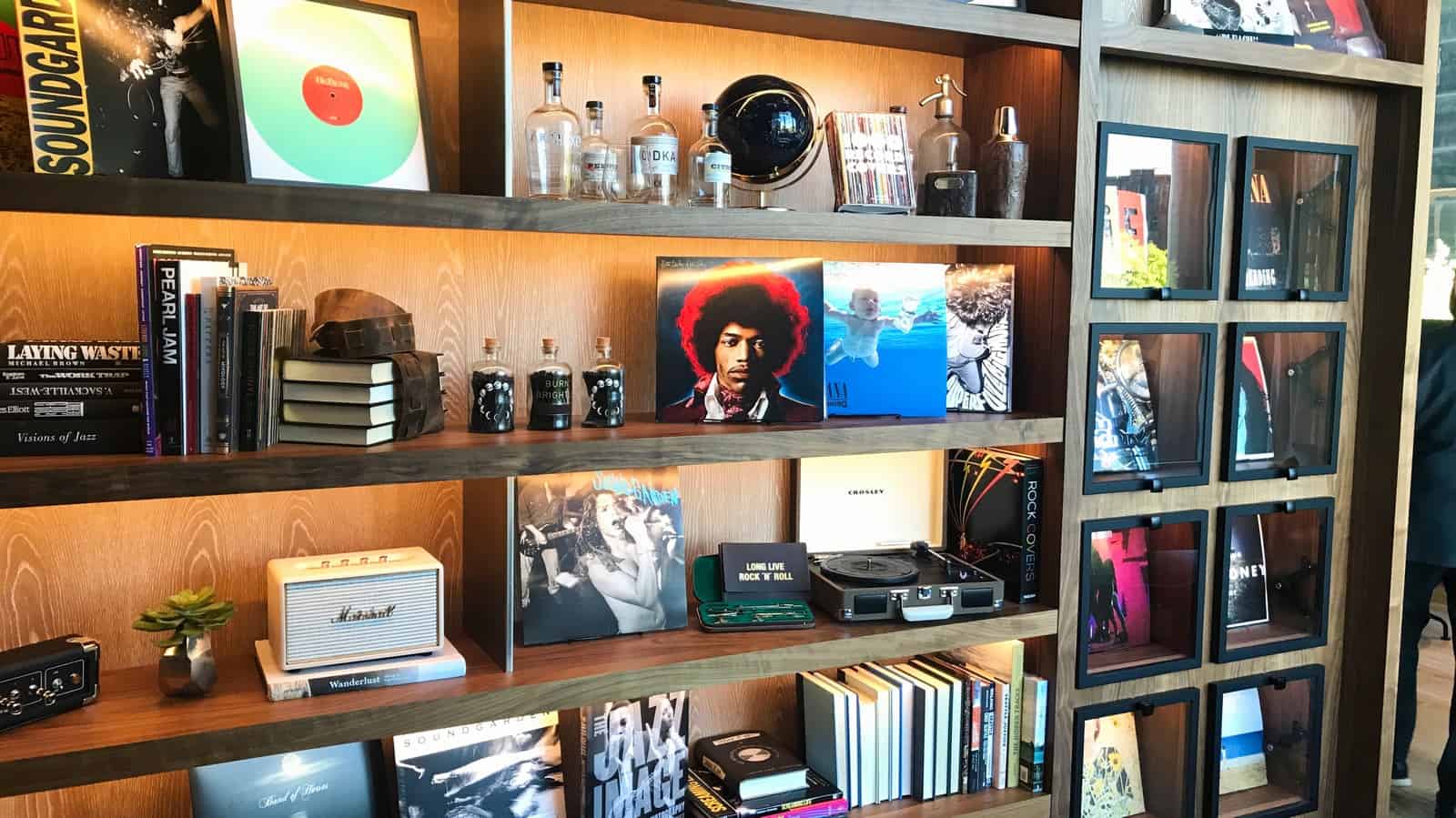 The spacious rooms feel as though you are staying in a modern apartment. The furniture is from high-end modern designs. In addition, the room is complete with a Keurig coffee maker and coffee pods. The bathroom features two separate sinks and a separate AC/Heat.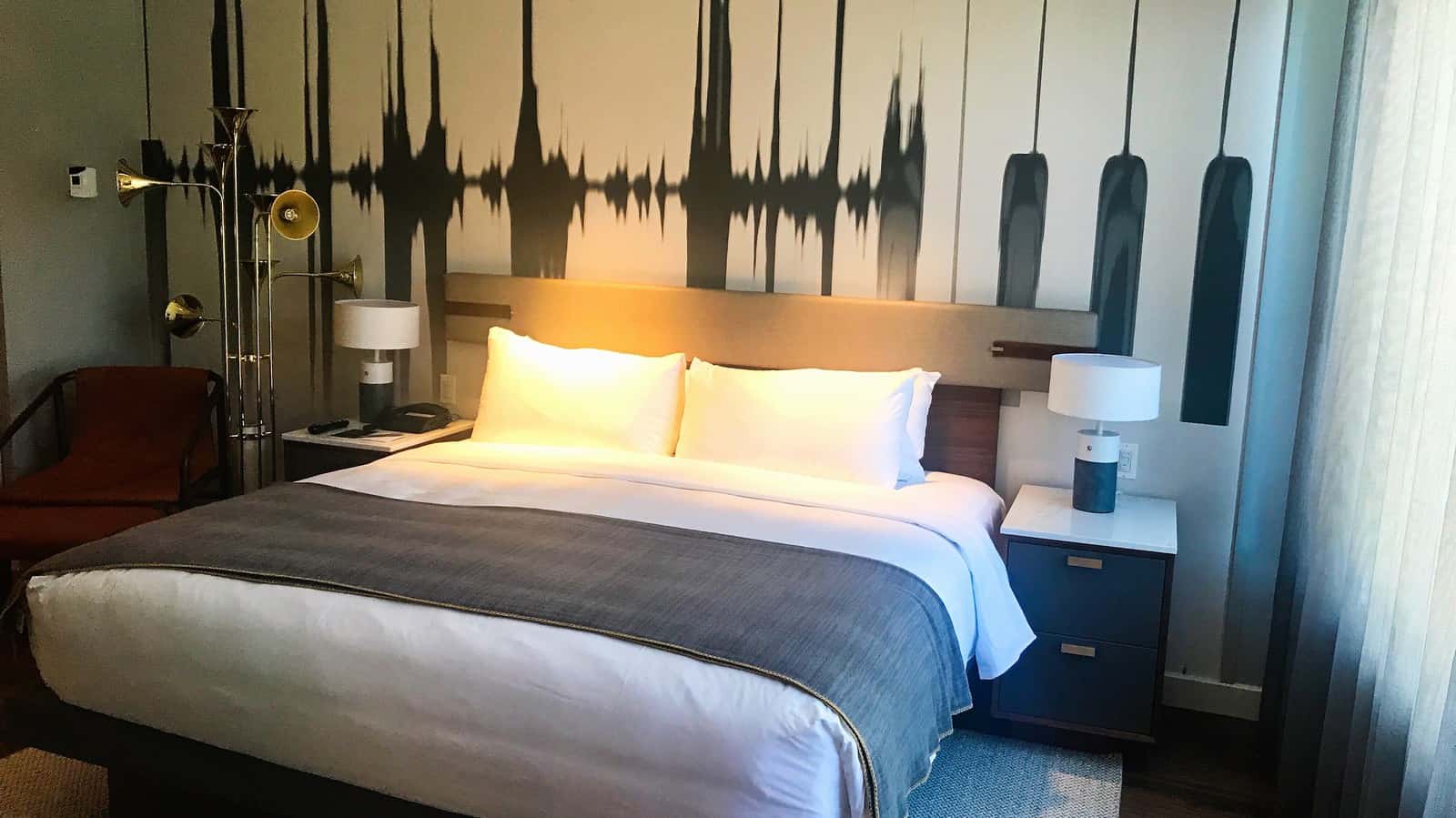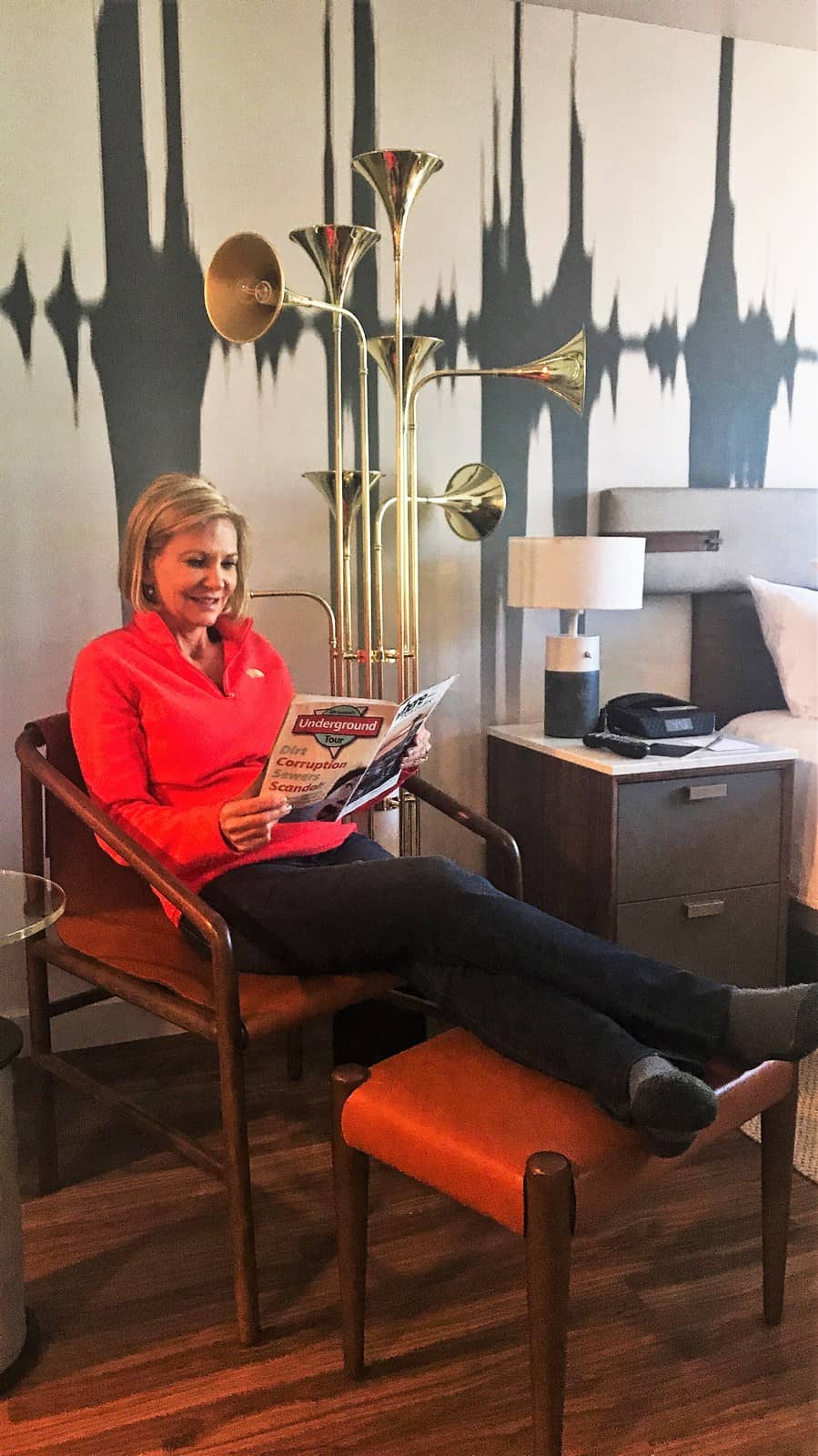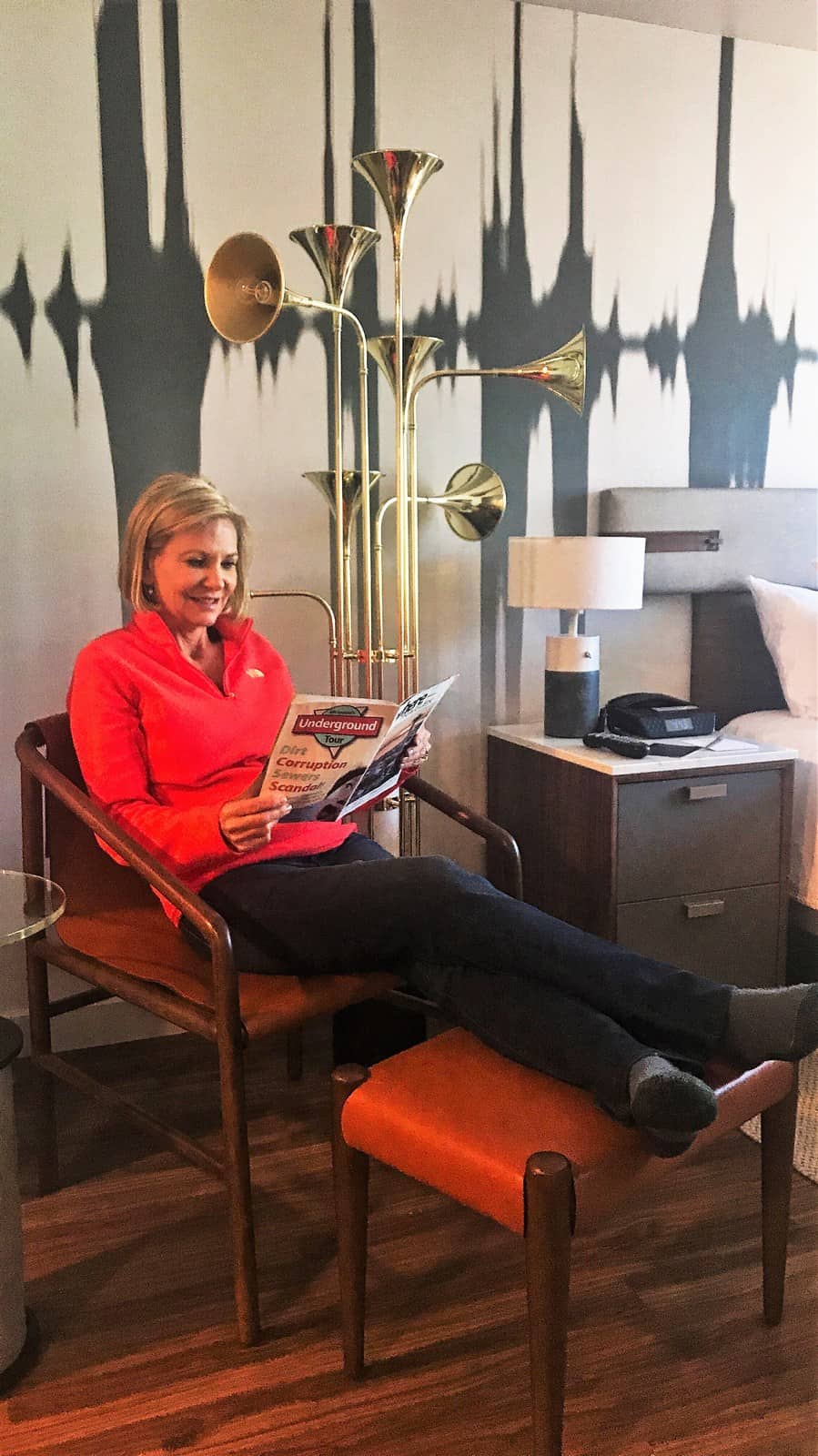 The hotel also has the Currant Bistro. The Currant Bistro serves fresh, regionally sourced dishes and Seattle's best craft beer and Washington wines.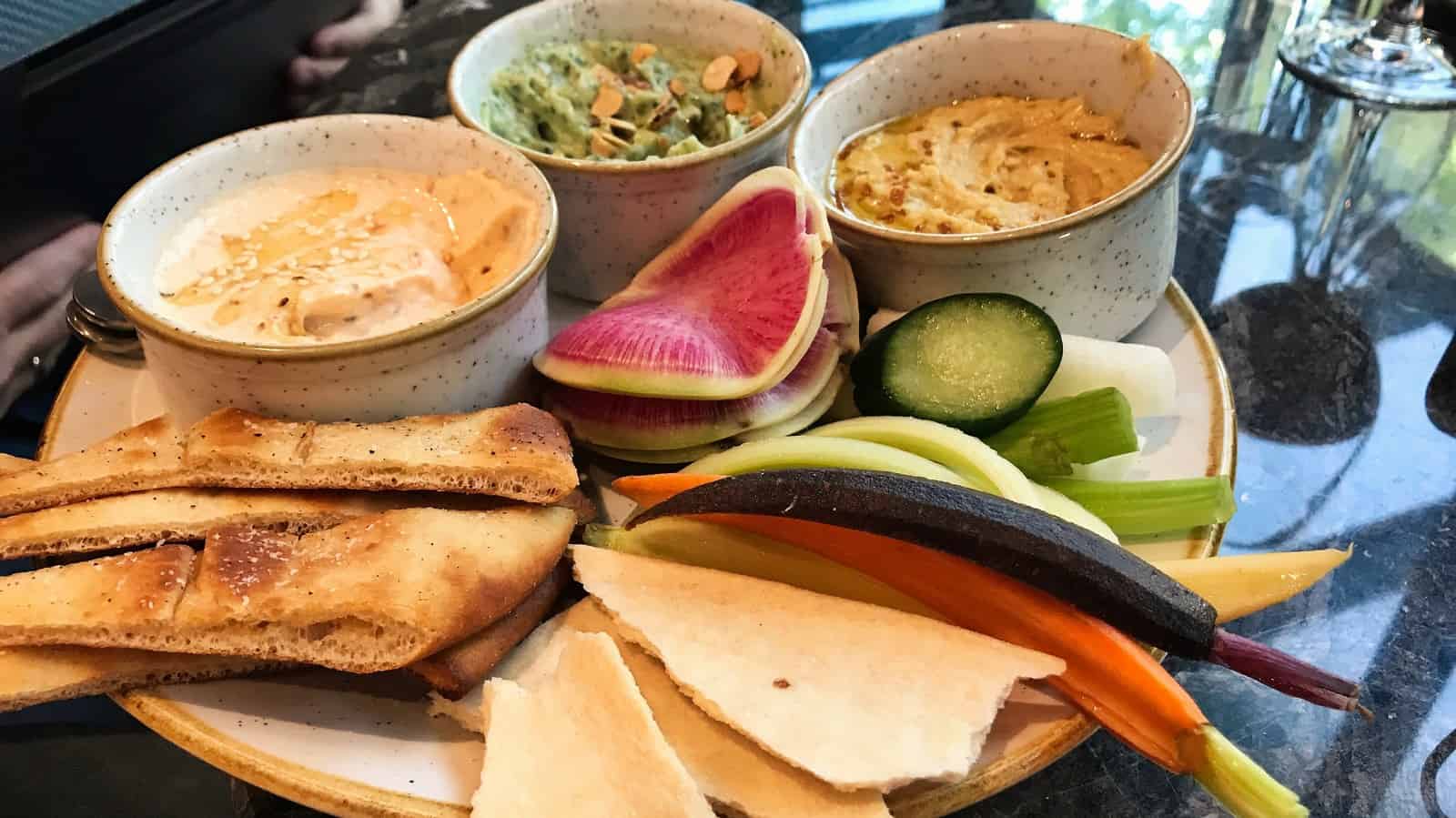 What to See and Do in Seattle
If this is your first time in Seattle, you must see the exciting Pike Place Market and the men who throw the fish. Undeniably, this show is icon Seattle. Also, it's the oldest farmers market in the United States. If this is not your first time in Seattle, then take a leisurely stroll through the rest of the market for the newest artisanal delight.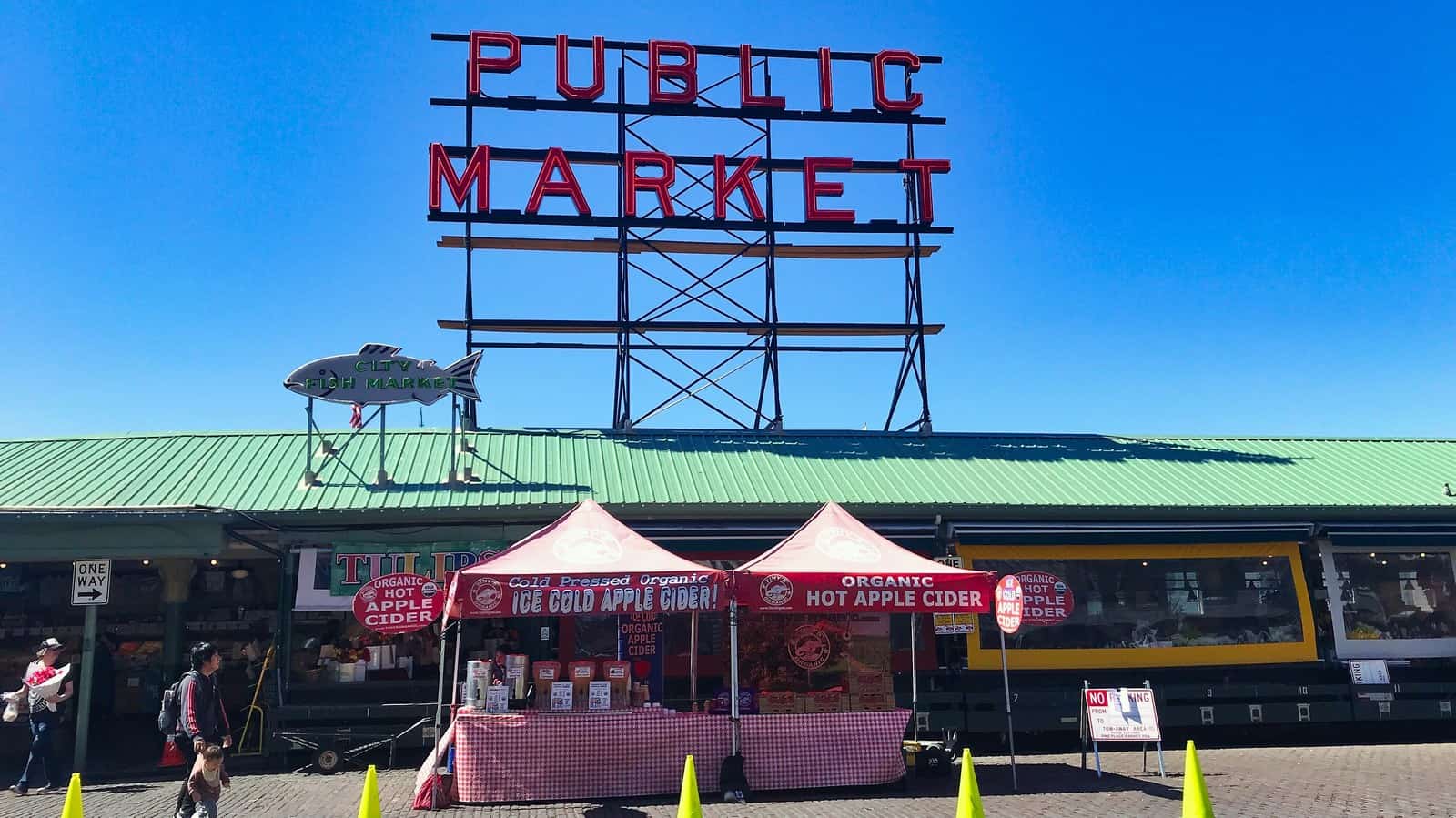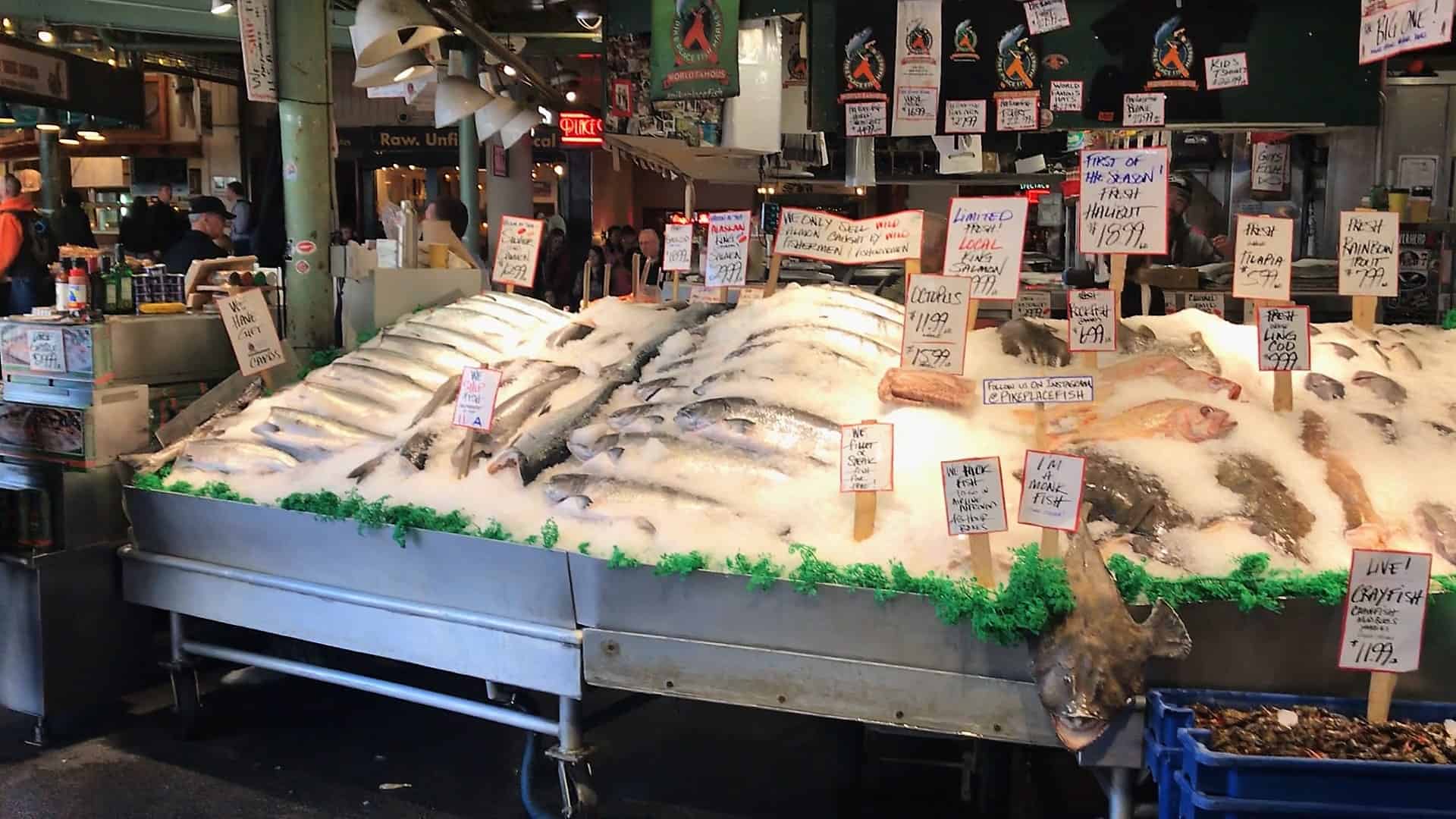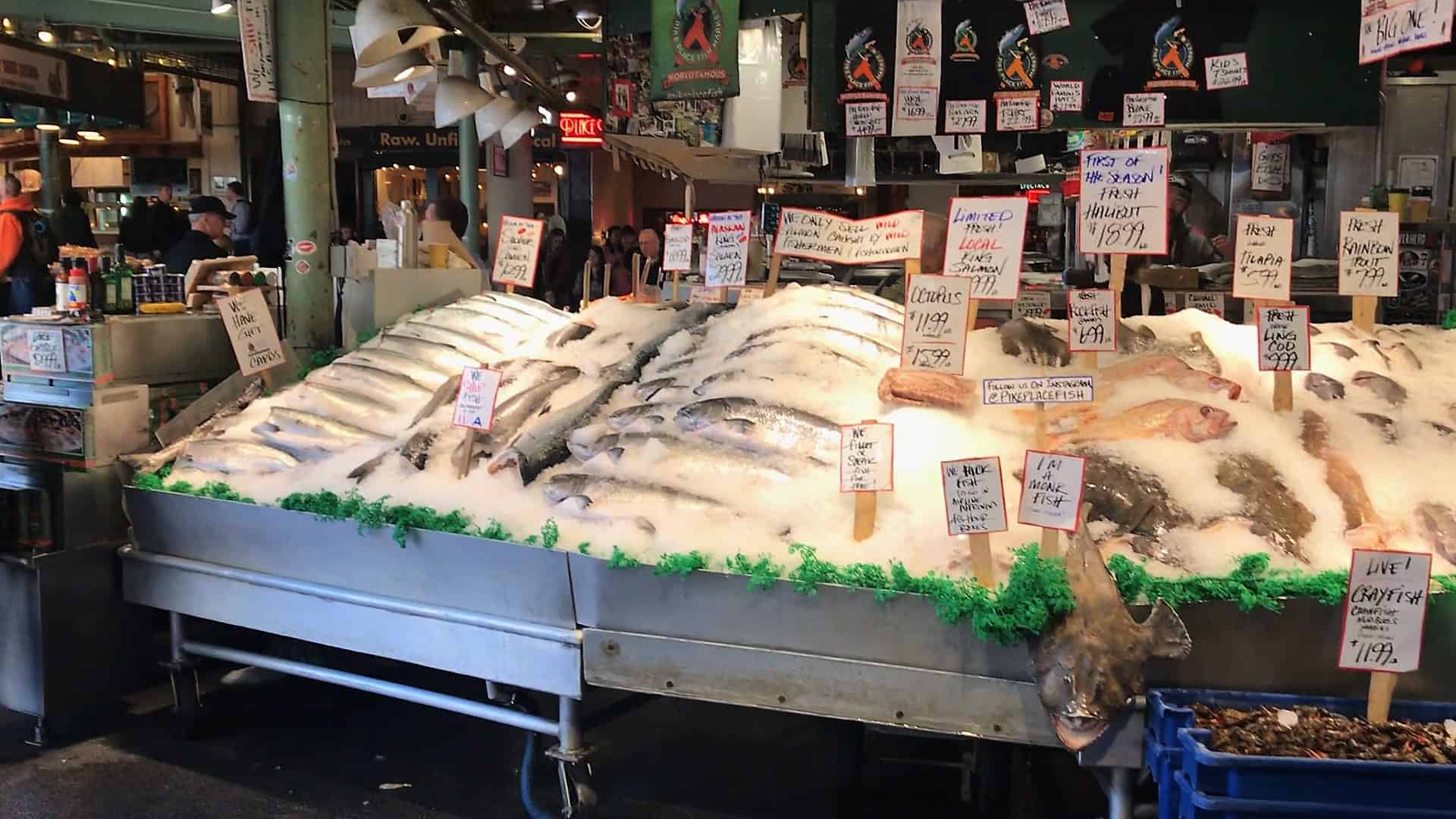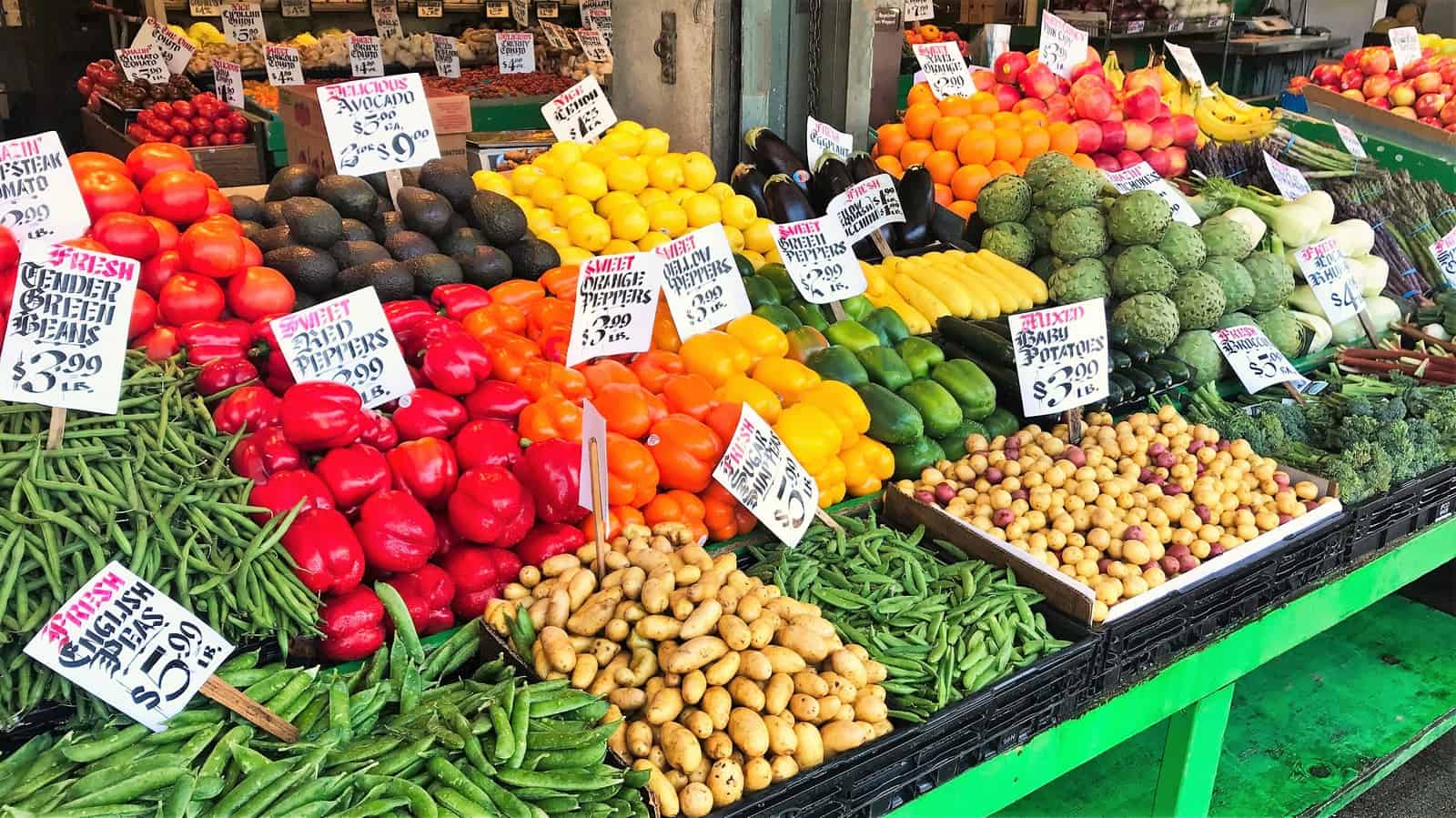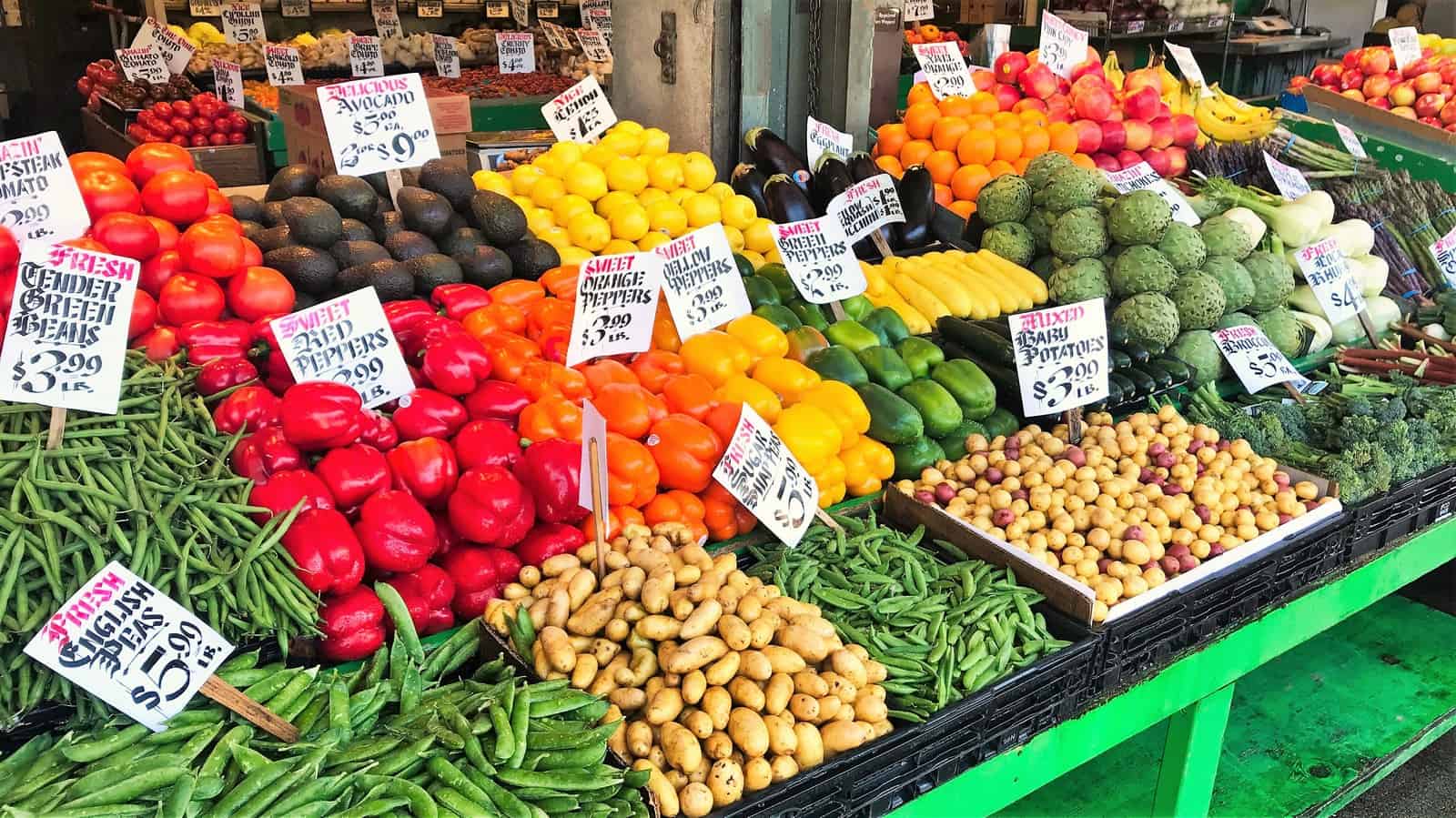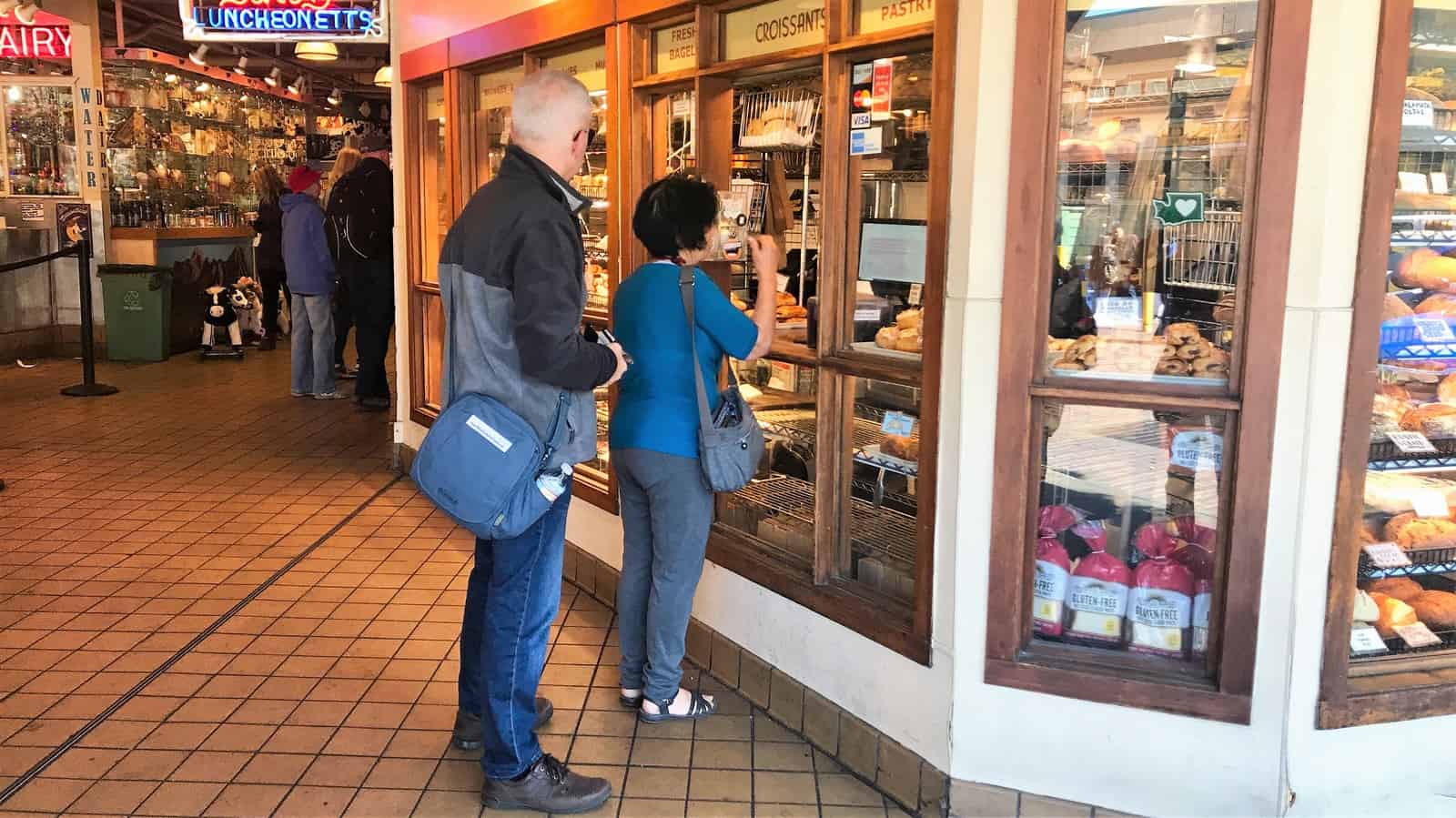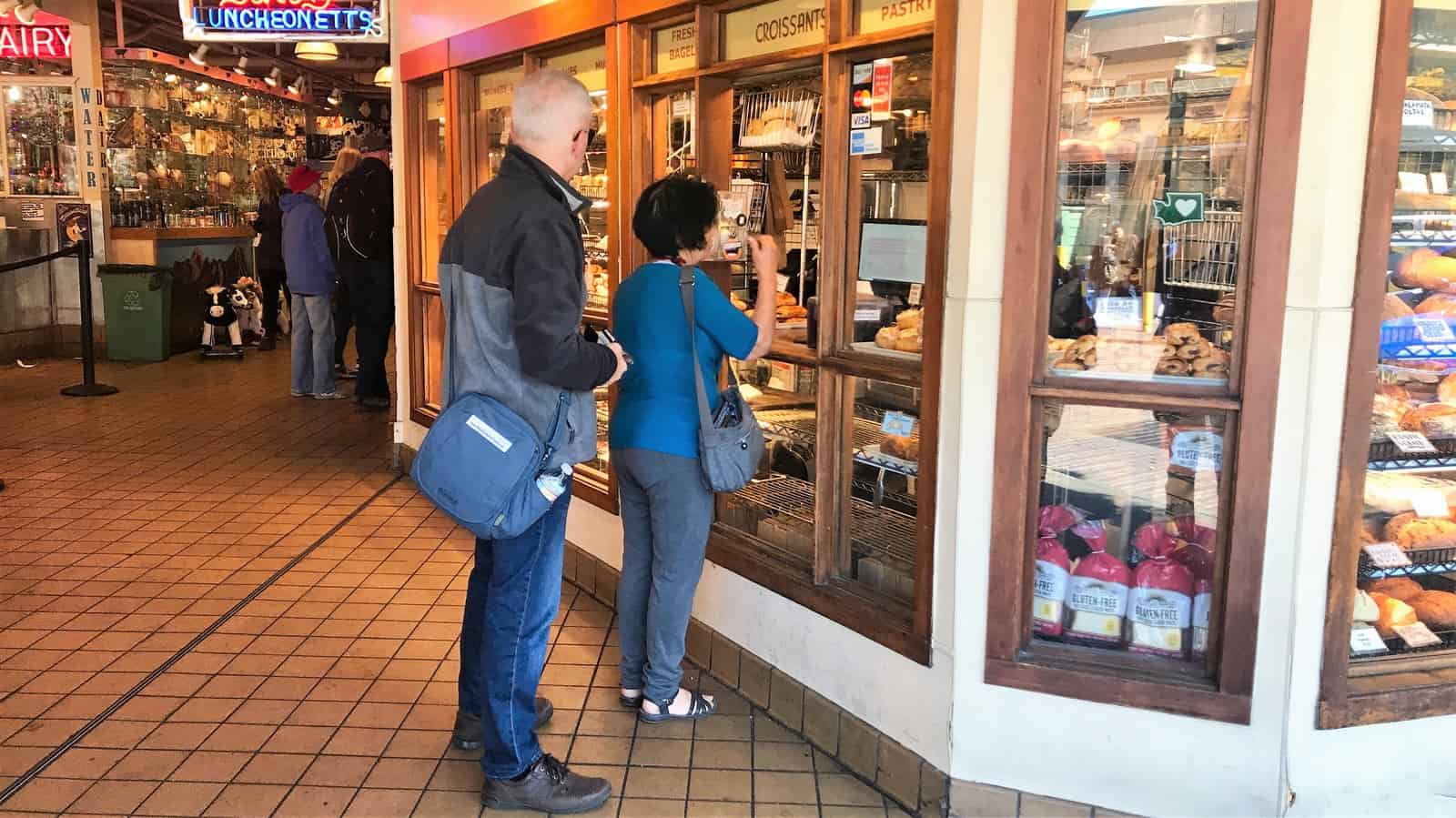 For a thrill Visit the Seattle Space Needle
You can't visit Seattle and not visit the Space Needle. The Space Needle is an icon of the Seattle skyline. Built for the 1962 World's Fair, it's a 605-foot observation tower that you access via a 41-second elevator ride.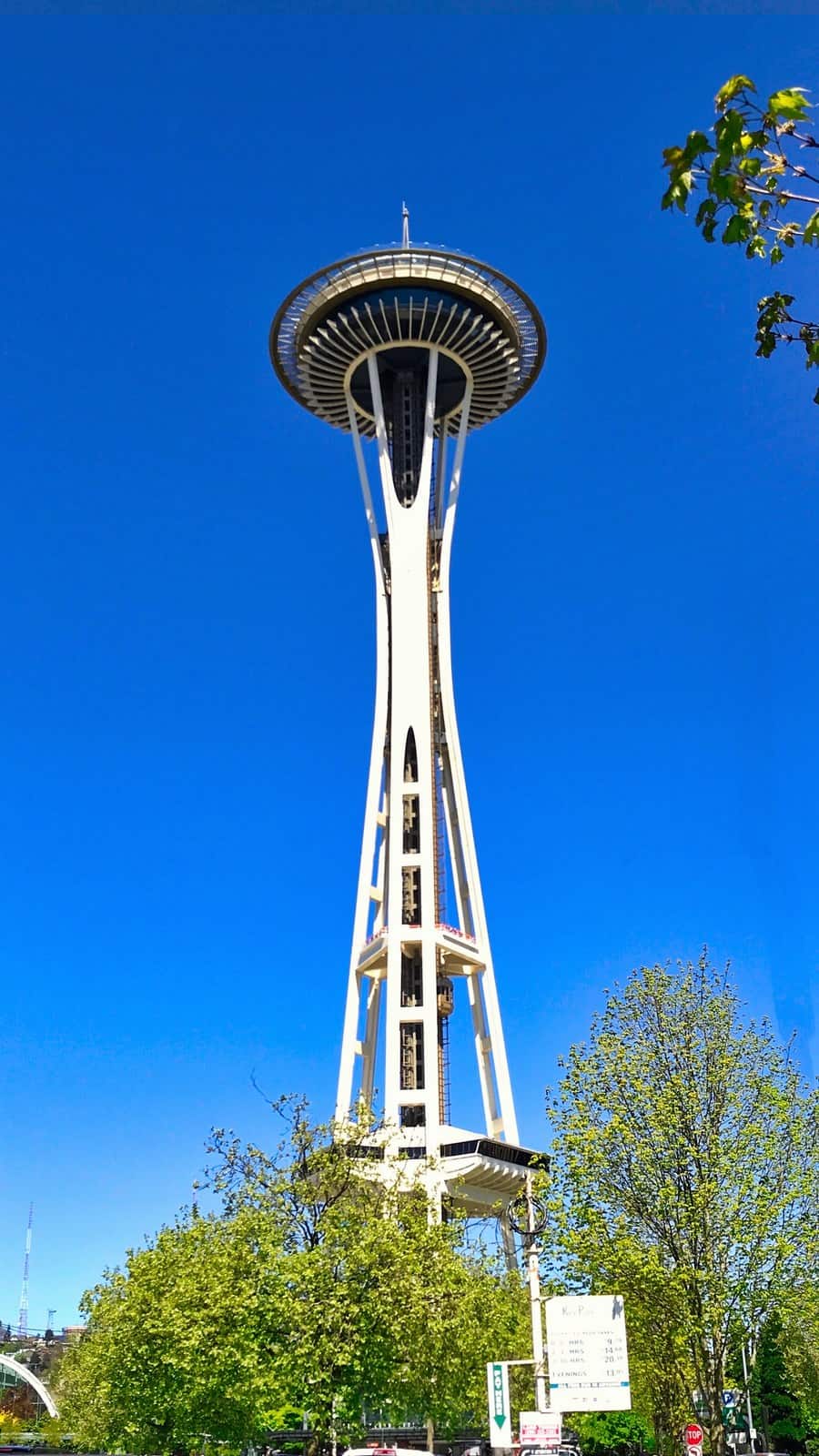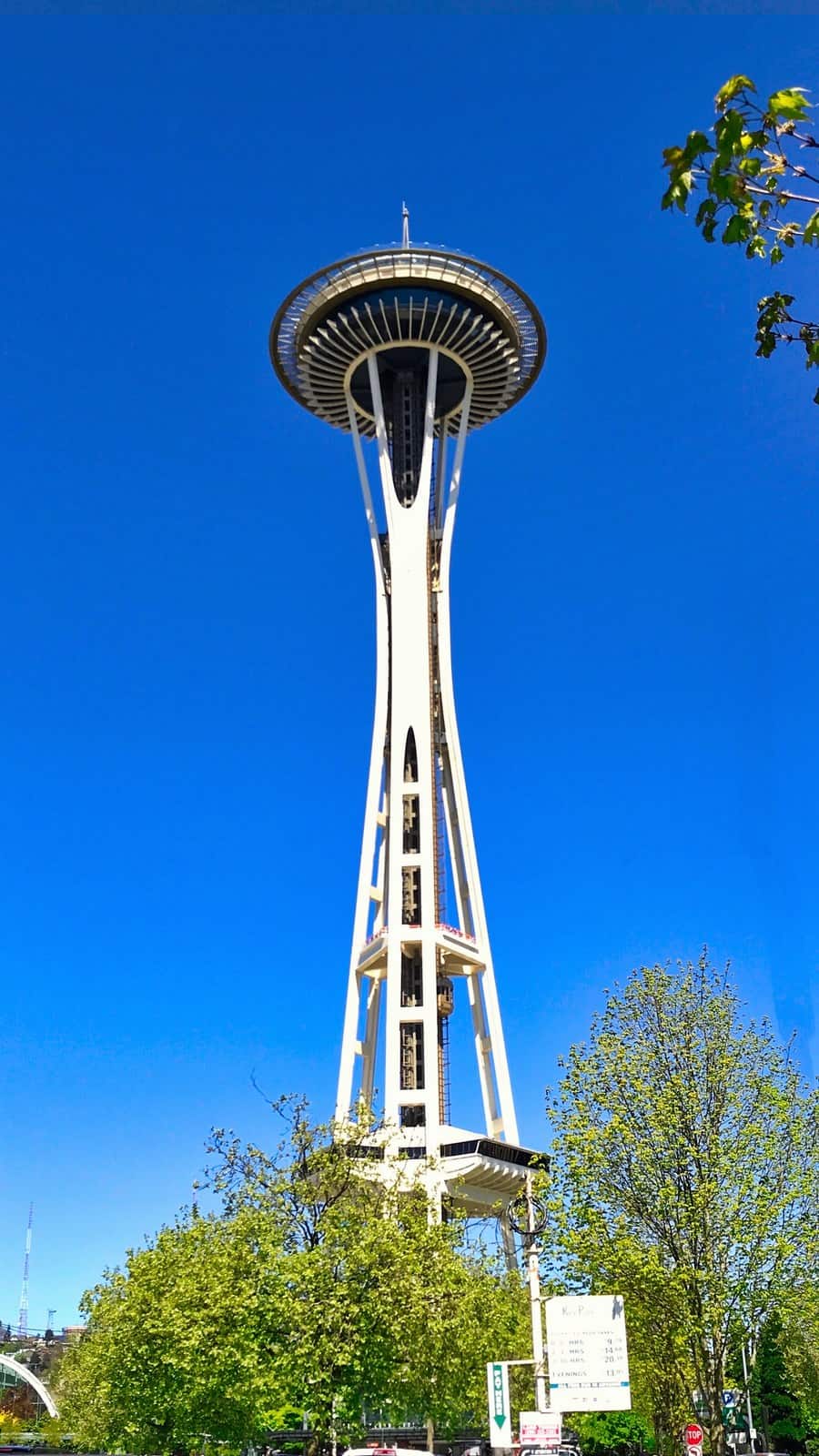 The Space Needle has an observation deck at 520 feet and a rotating restaurant at 500 feet. The downtown Seattle skyline, as well as the Olympic and Cascade Mountains, Mount Baker, Mount Rainier, Elliott Bay, and so, surrounding islands, are visible from the top of the Needle. If all of that is not enough, and you are not afraid of heights, the Space Needle also has a revolving glass floor giving you a 360-degree view of the city.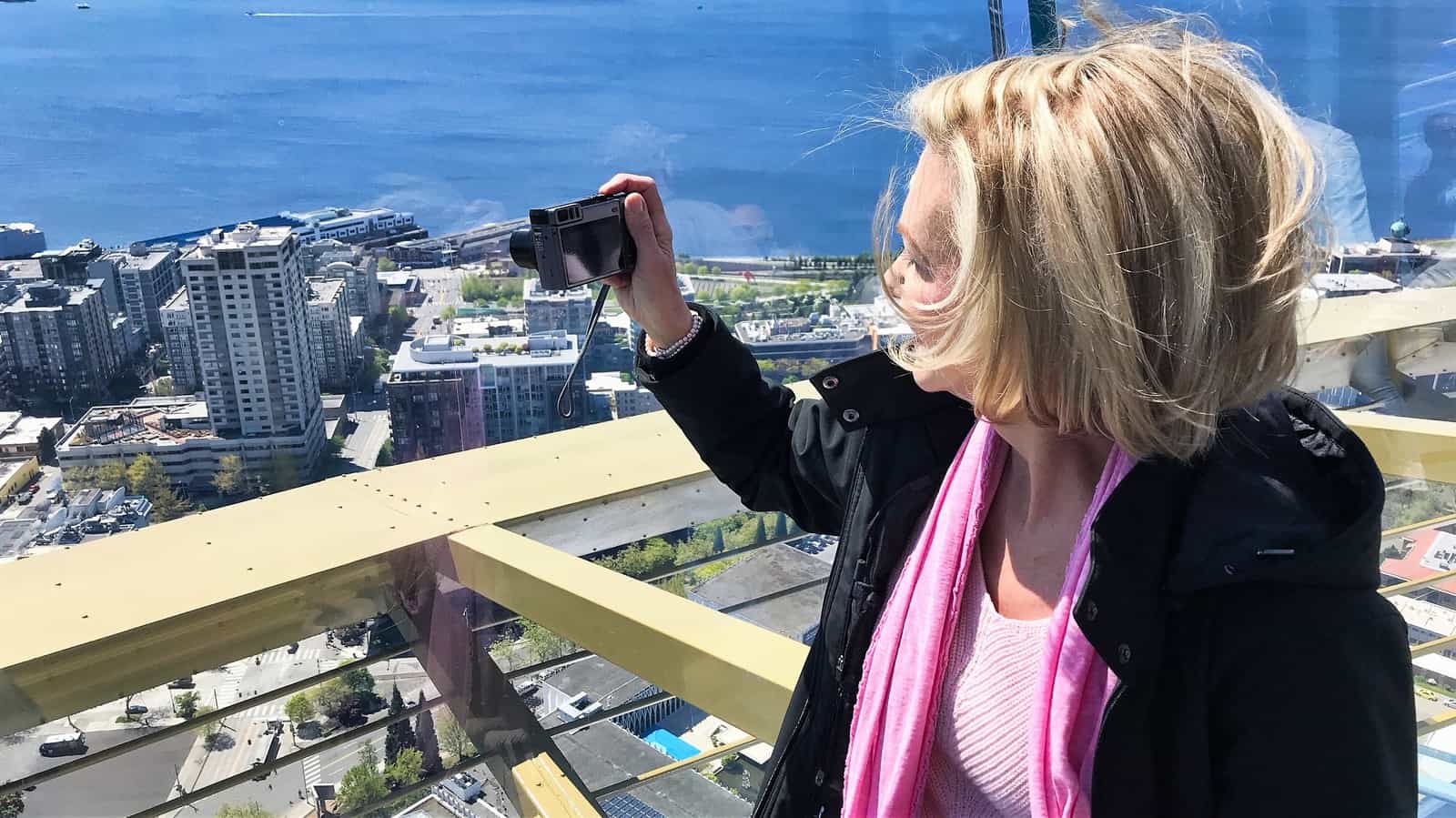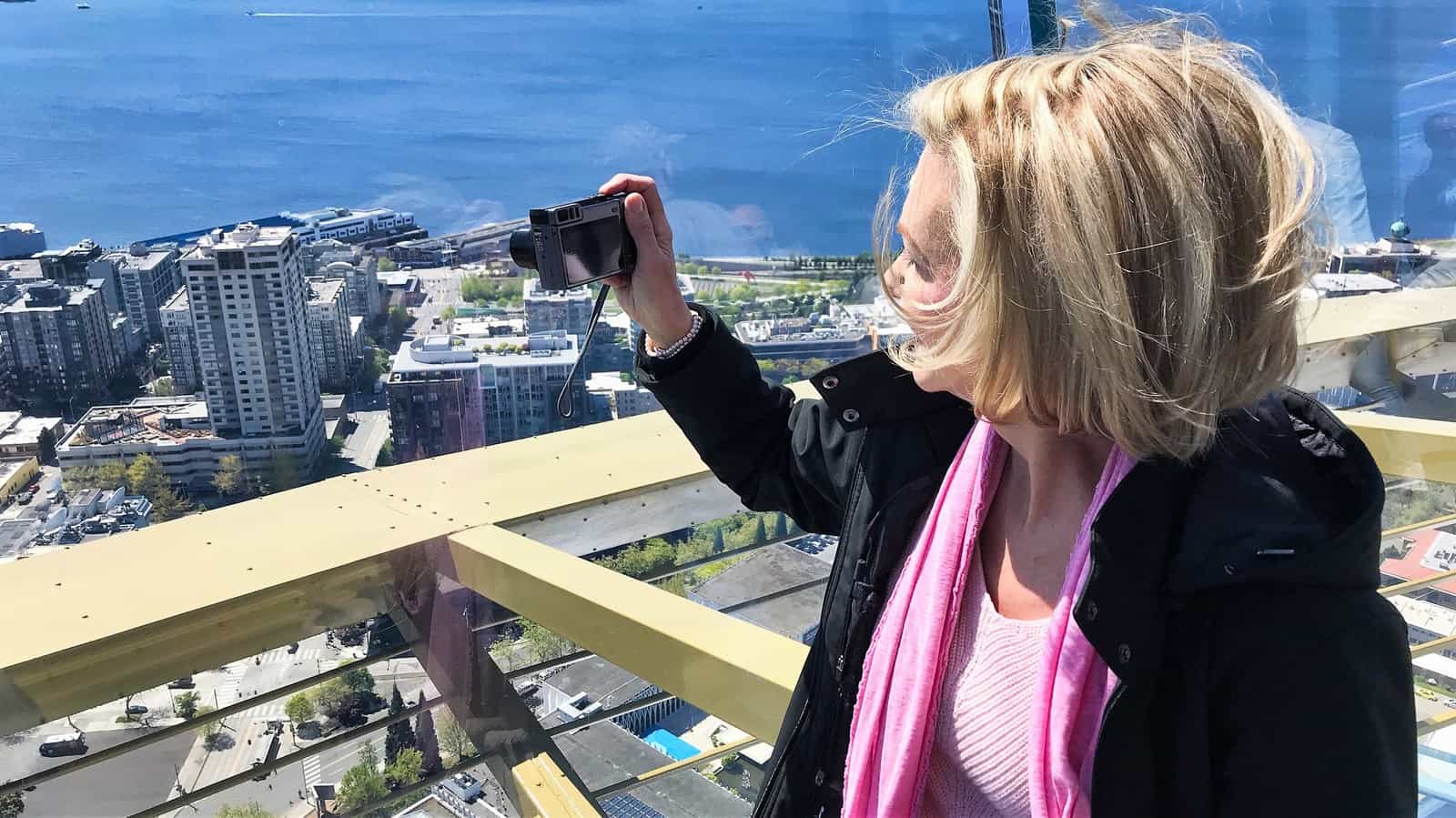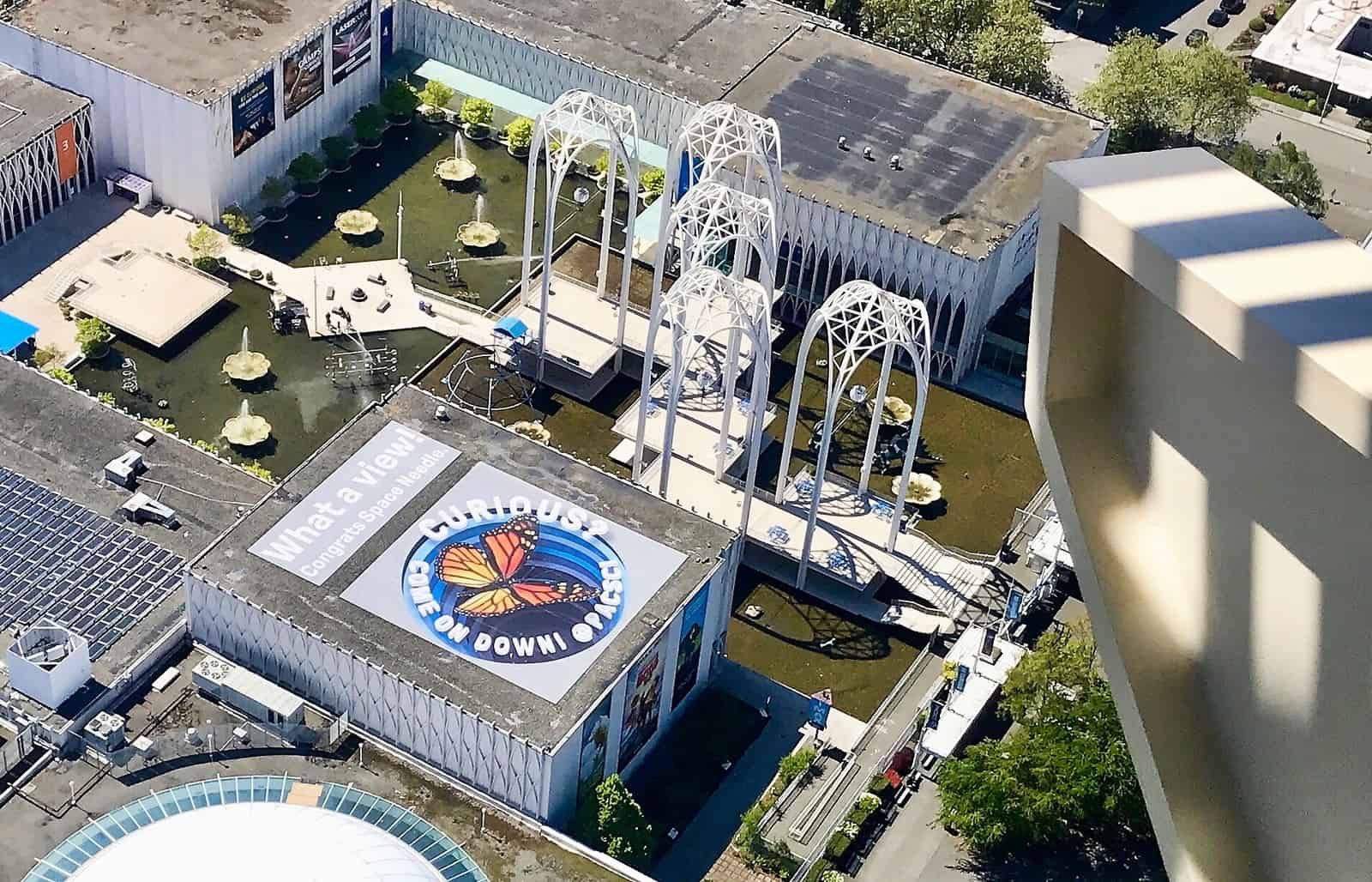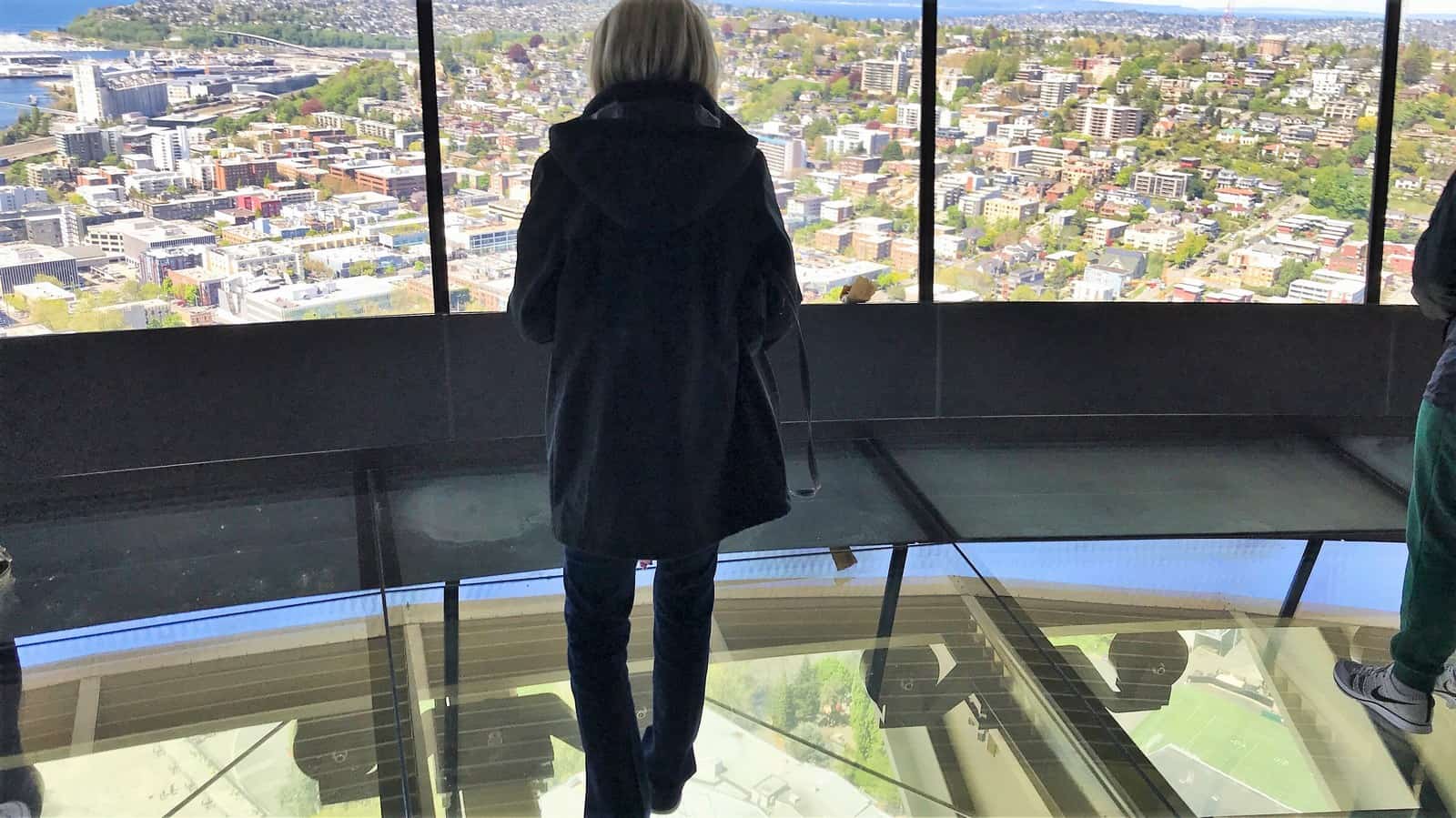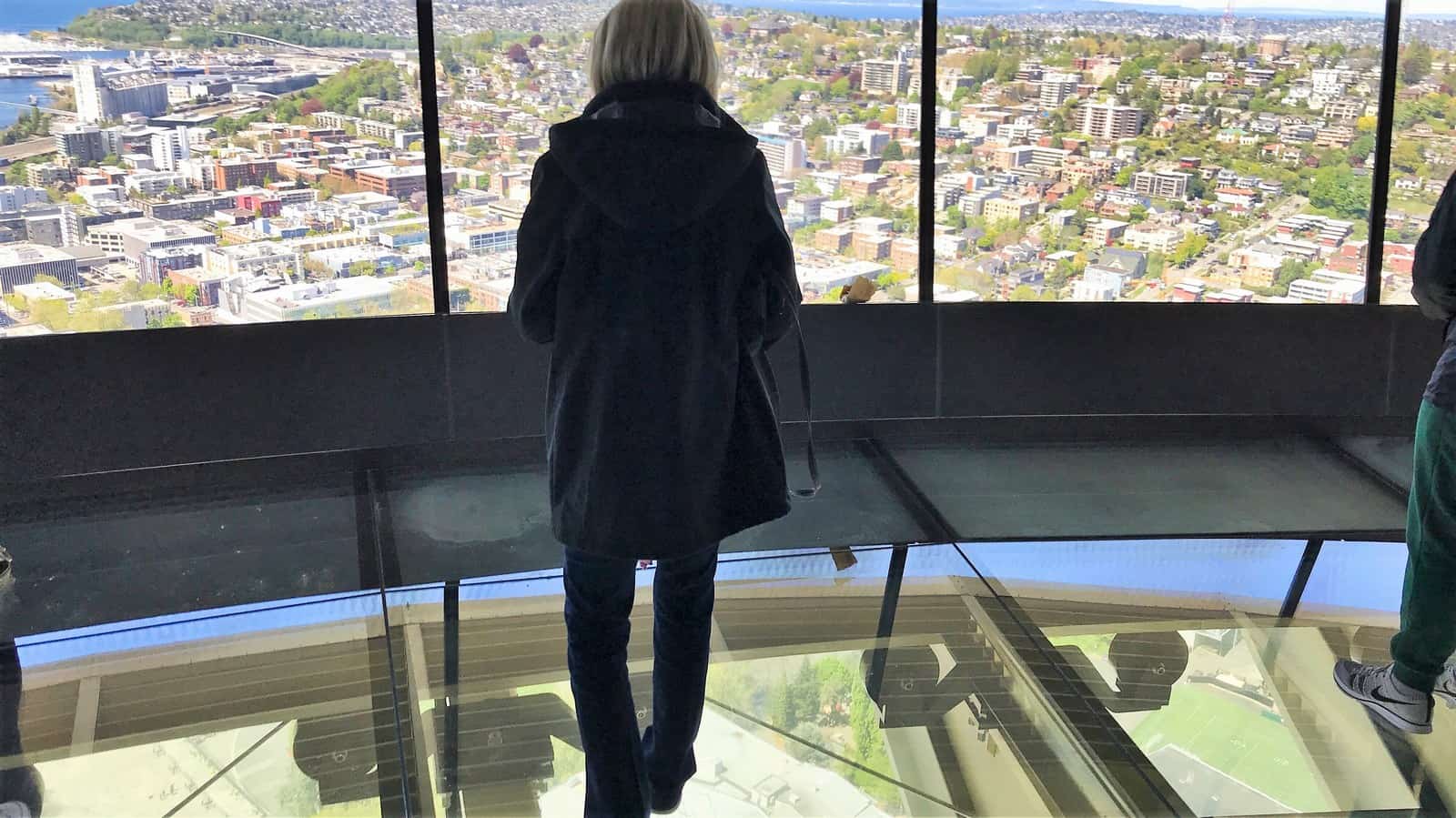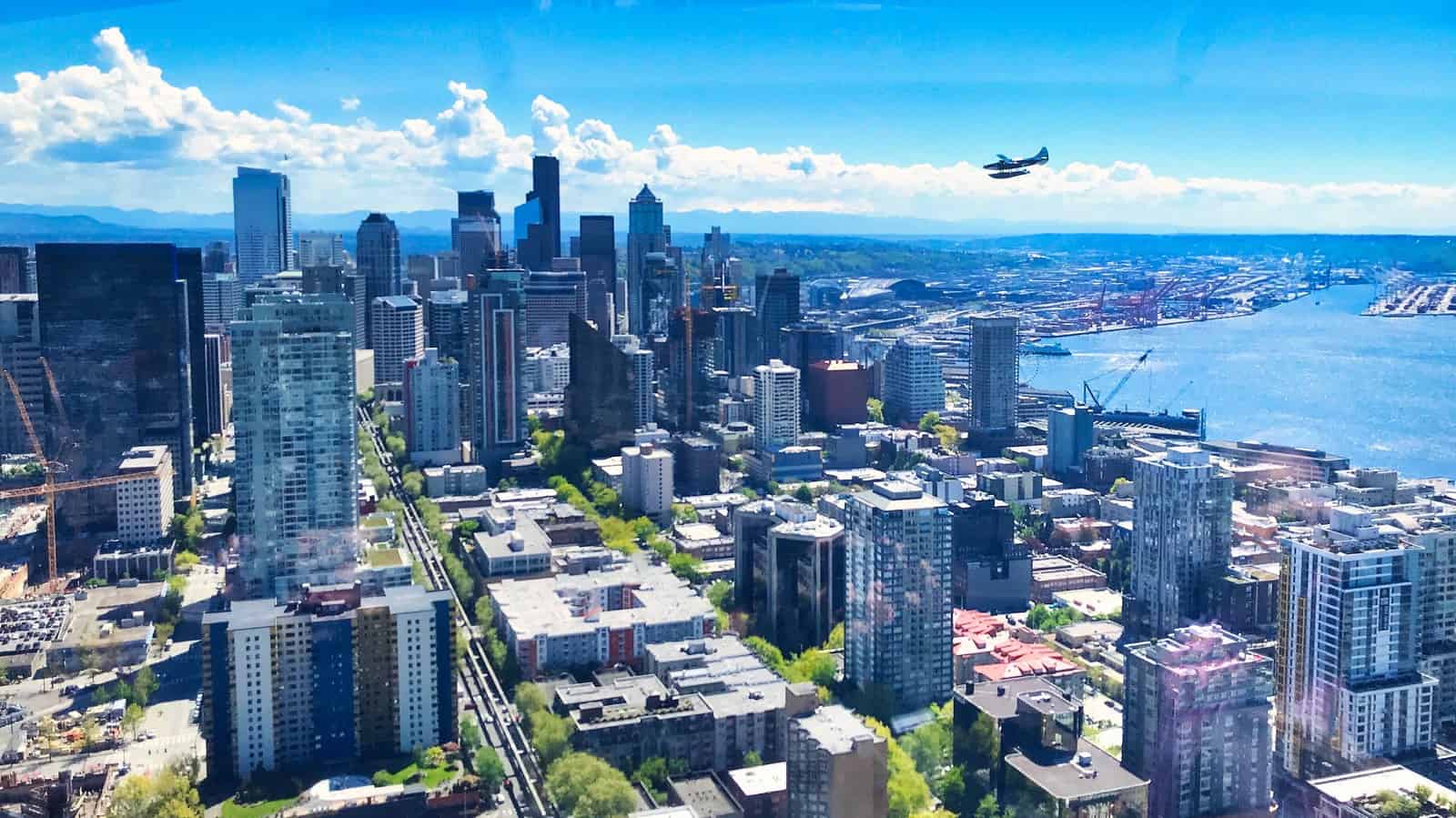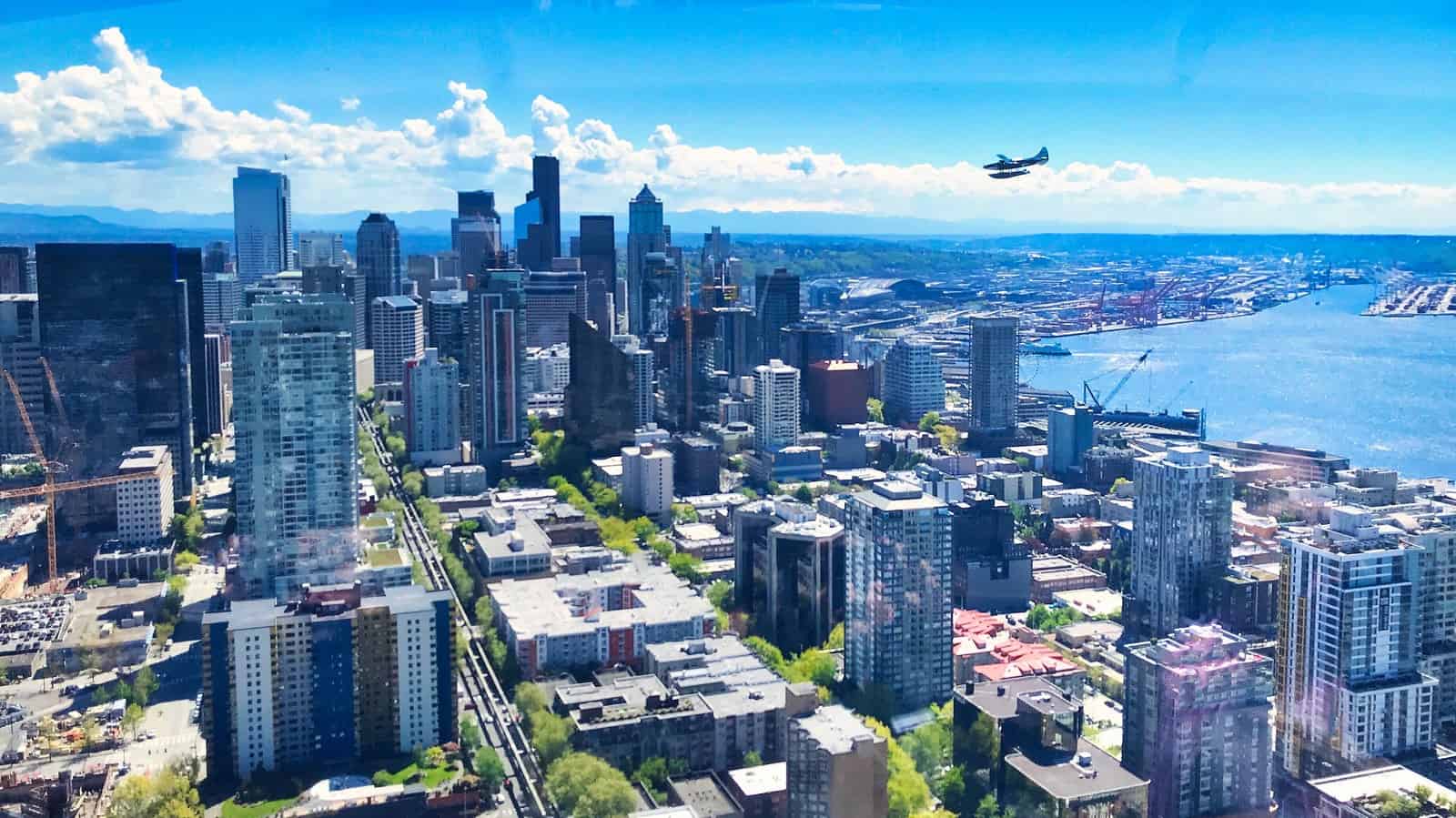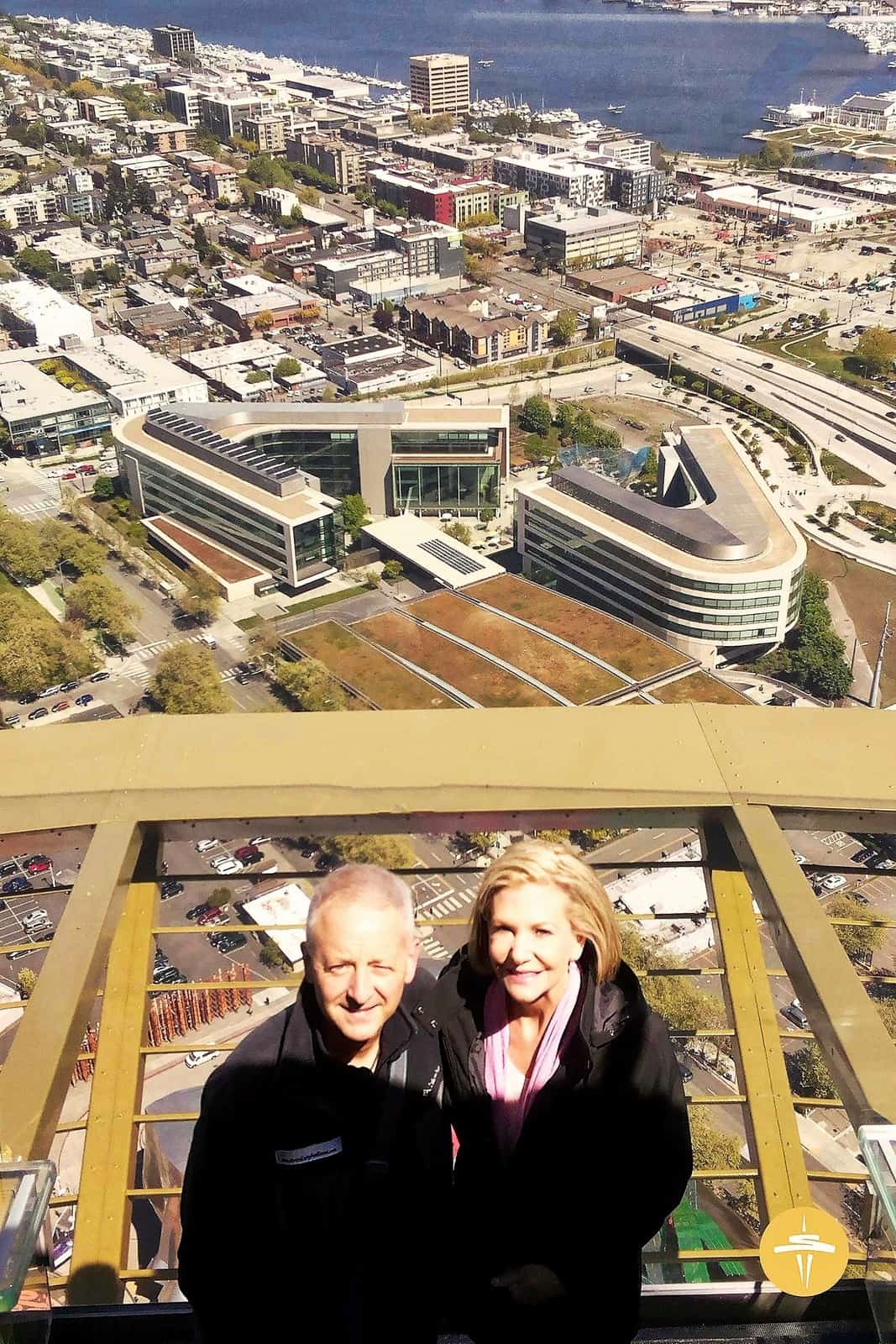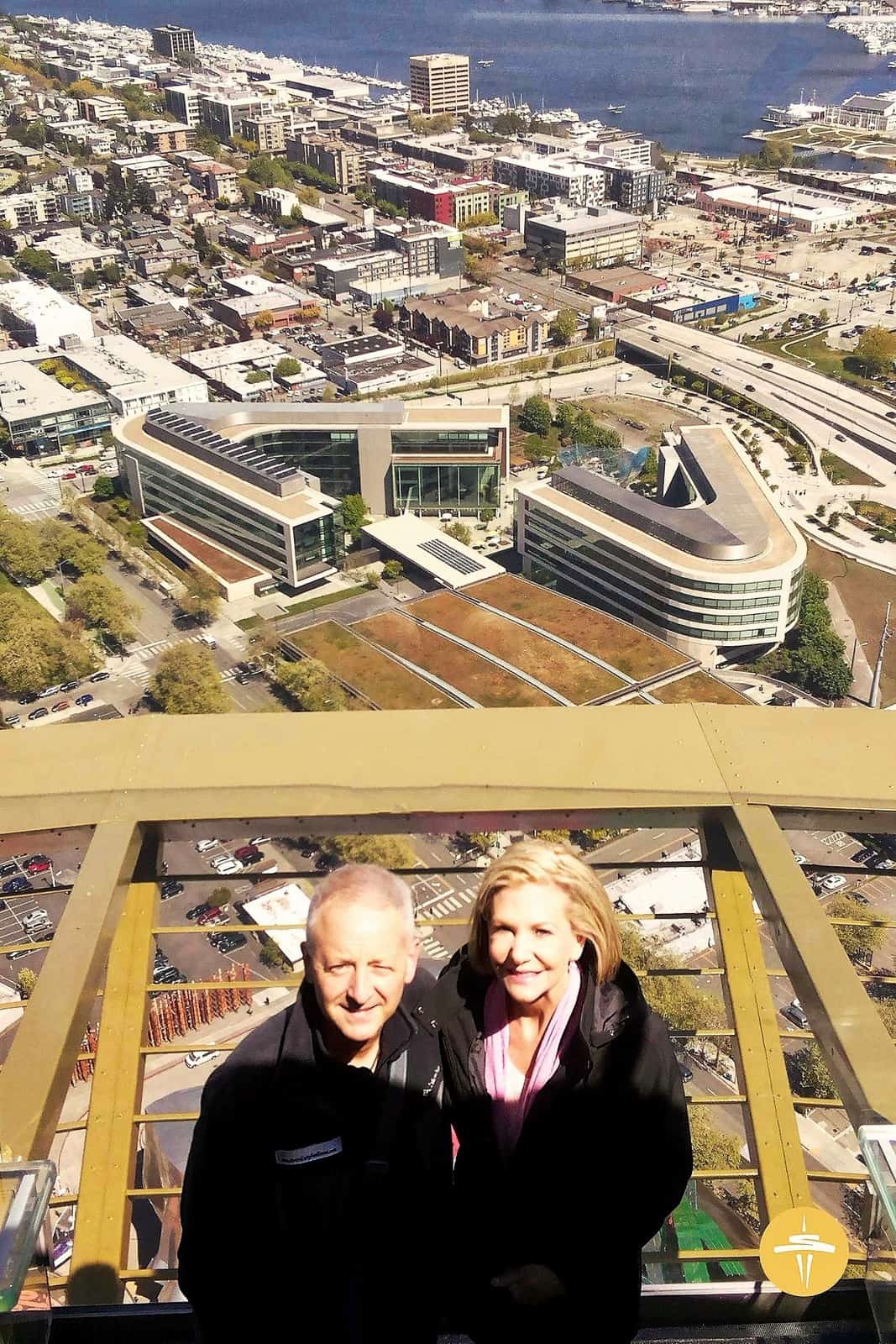 Take a Harbor Tour for a Different View of the City
Next, we suggest taking a 1 hour Seattle harbor tour with Argosy Cruises. The cruise departs from Pier 55, a 5-minute walk southwest/below Pike Place Market, on the waterfront several times throughout the day. On this entertaining one-hour cruise you will learn about Seattle. Additionally, a live person narrates the cruise of Elliott Bay and the Seattle Harbor as you travel around the bay taking in views of the city skyline. Also, you will view the spectacular panoramic setting of the majestic Cascade and Olympic mountain ranges.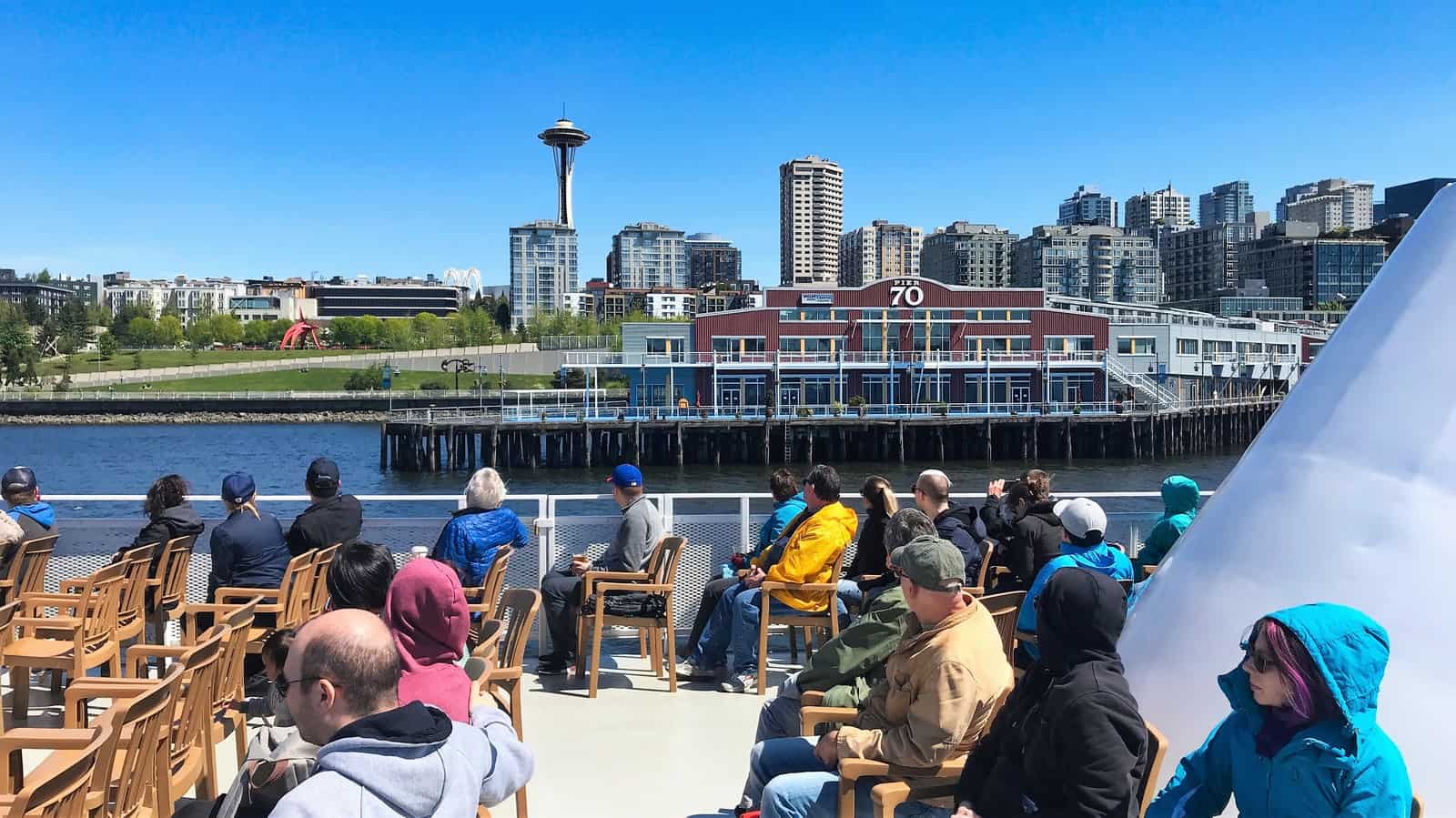 We found the city's busy shipyard fascinating. Also, we got some great views of the Seattle Great Wheel. This giant Ferris wheel at Pier 57 is the tallest on the West Coast at 160 feet.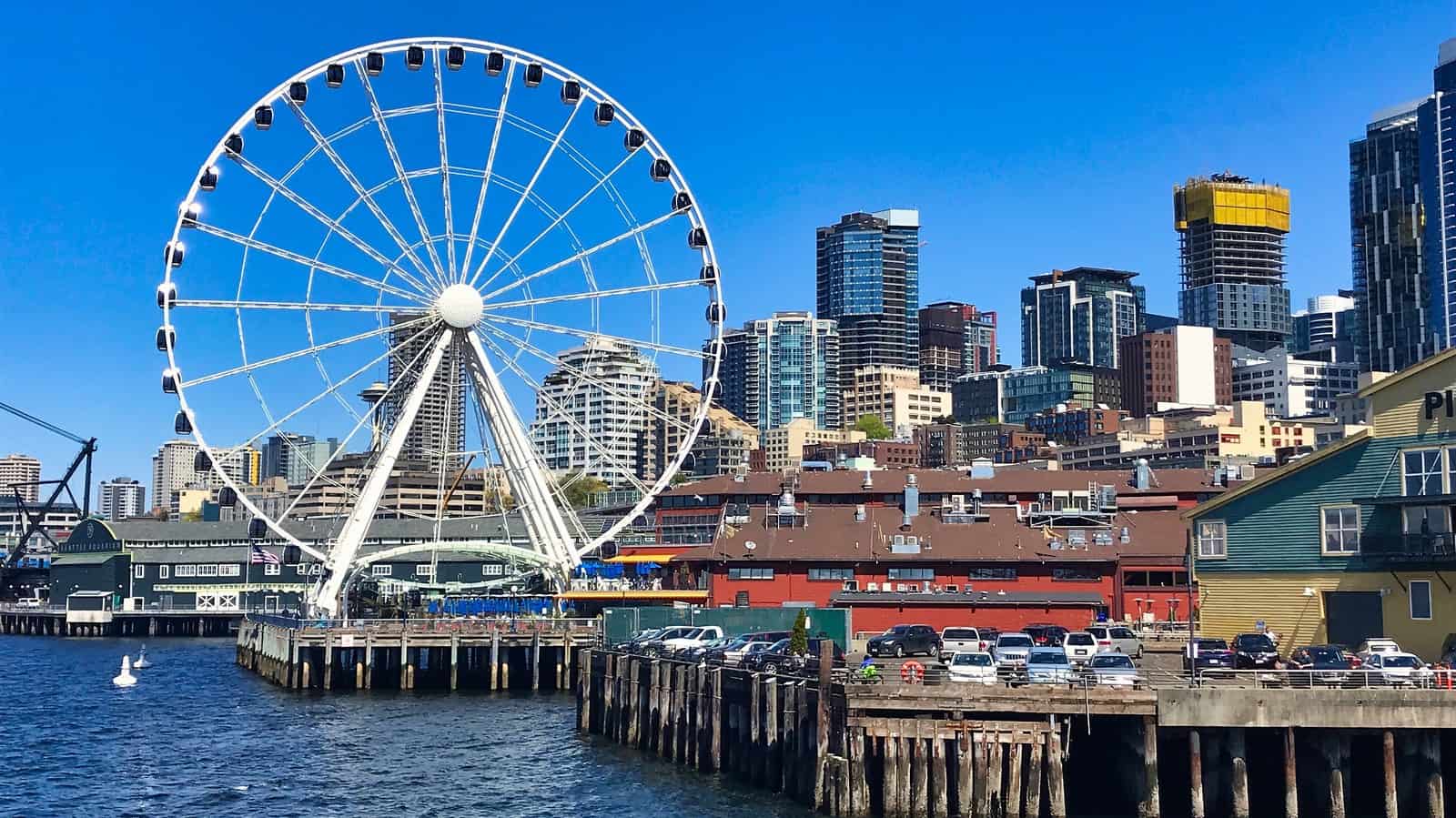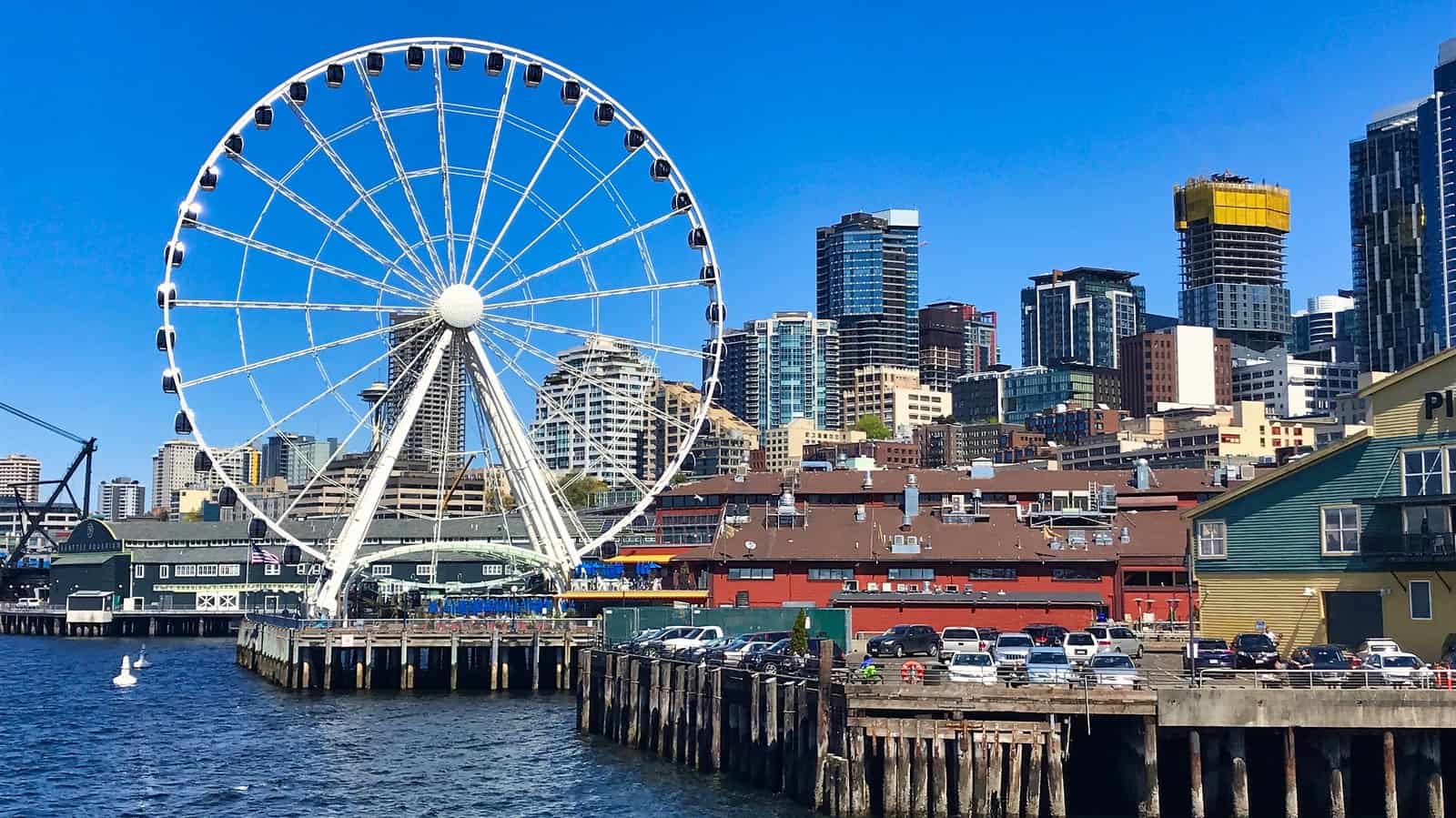 Additionally, we heard the legends of the four-story Edgewater Hotel that sits atop Pier 67. Originally built for the 1962 World's Fair the Edgewater is a beloved local landmark. Most notably, we learned that the Beatles stayed at this hotel in the early 1960s. Apparently, no other hotel wanted them to stay. It is hard to imagine because today, Seattle is known to be a music town, and any hotel would be thrilled to have music giants stay with them. Kiss, Led Zepplin, and many other rock bands were guests at this iconic hotel over the years. And since the hotel is directly on the water, we heard stories of people back in the day, fishing from their balconies and keeping their catch in the bathtub of their room. Today this is not allowed.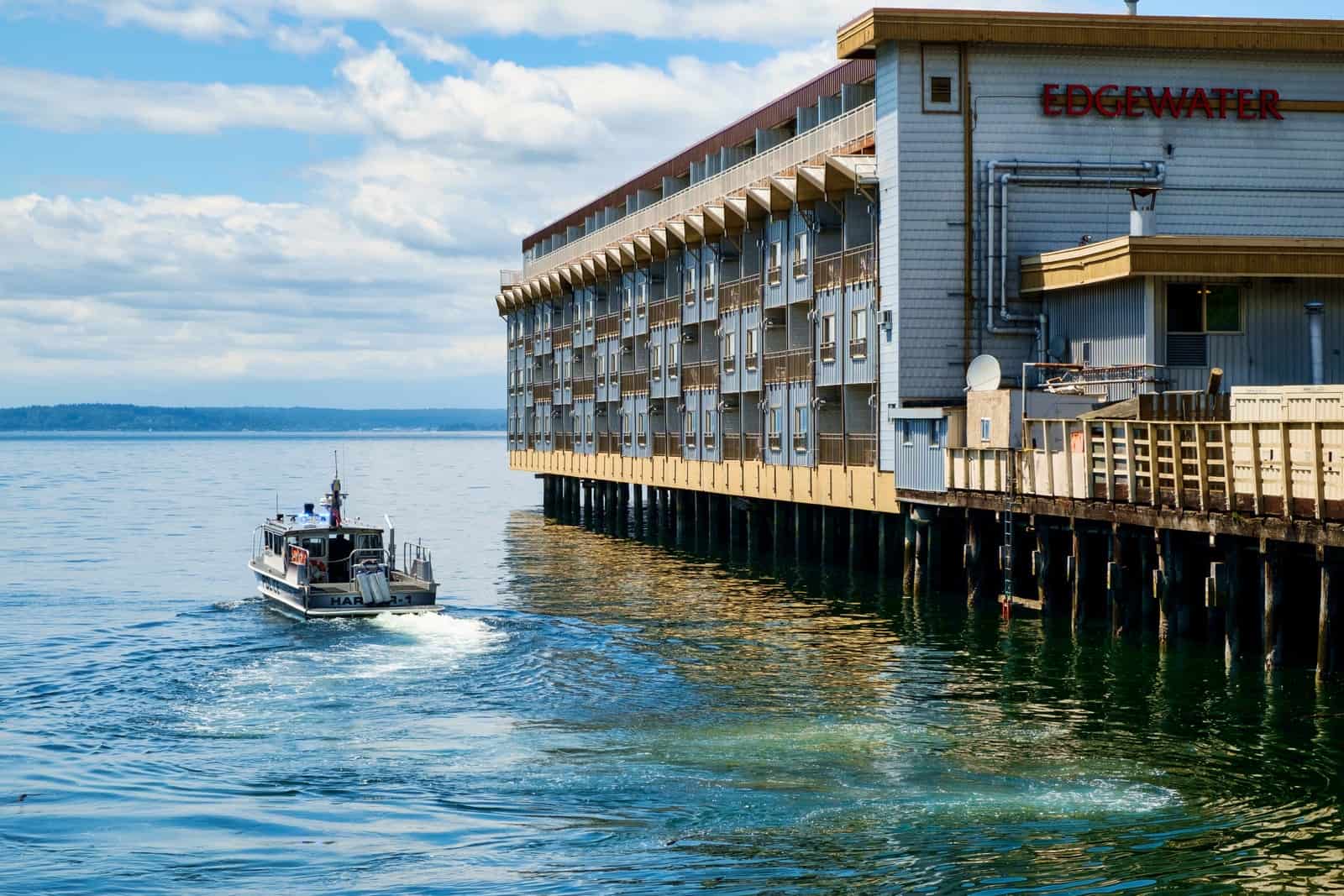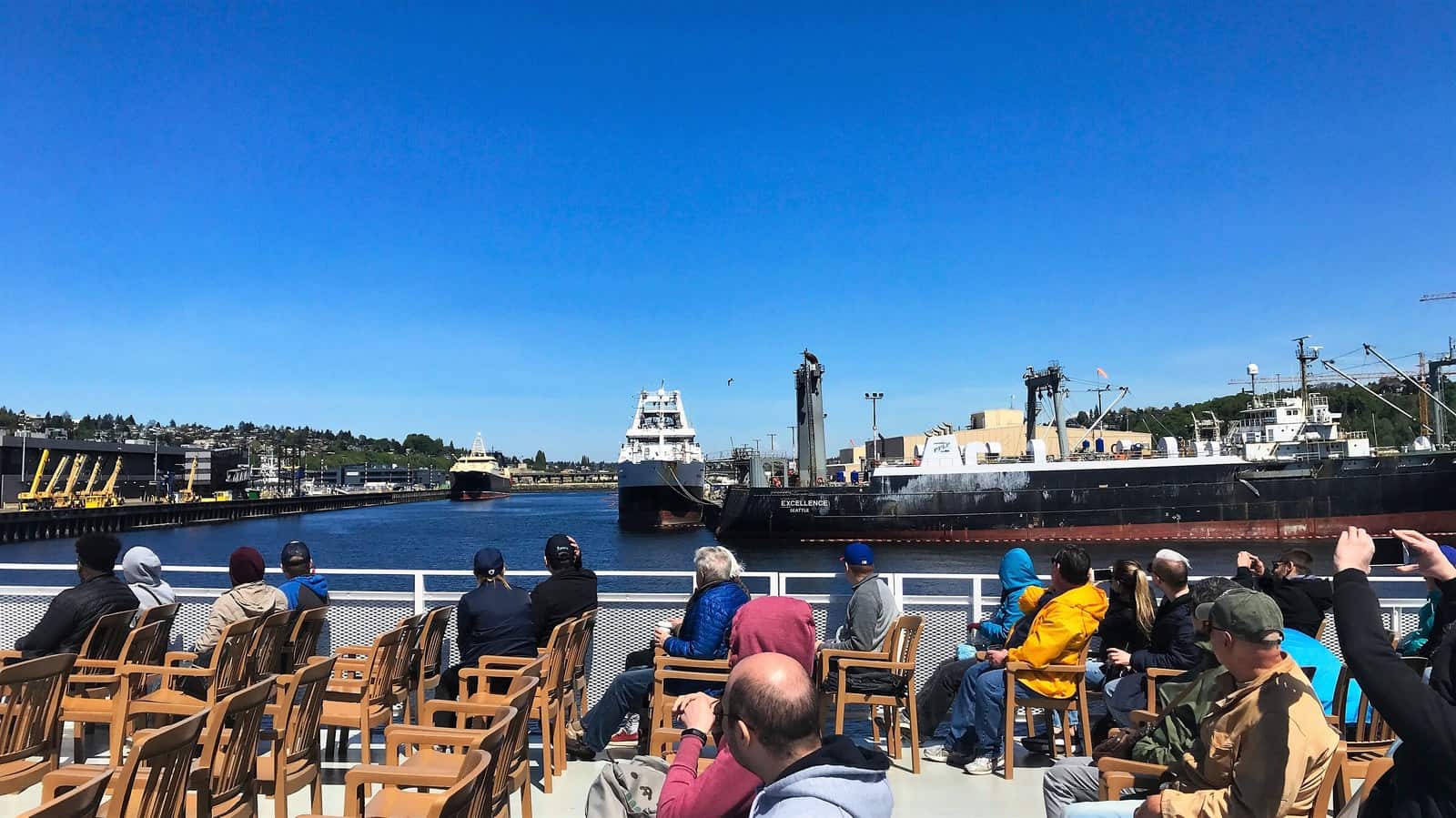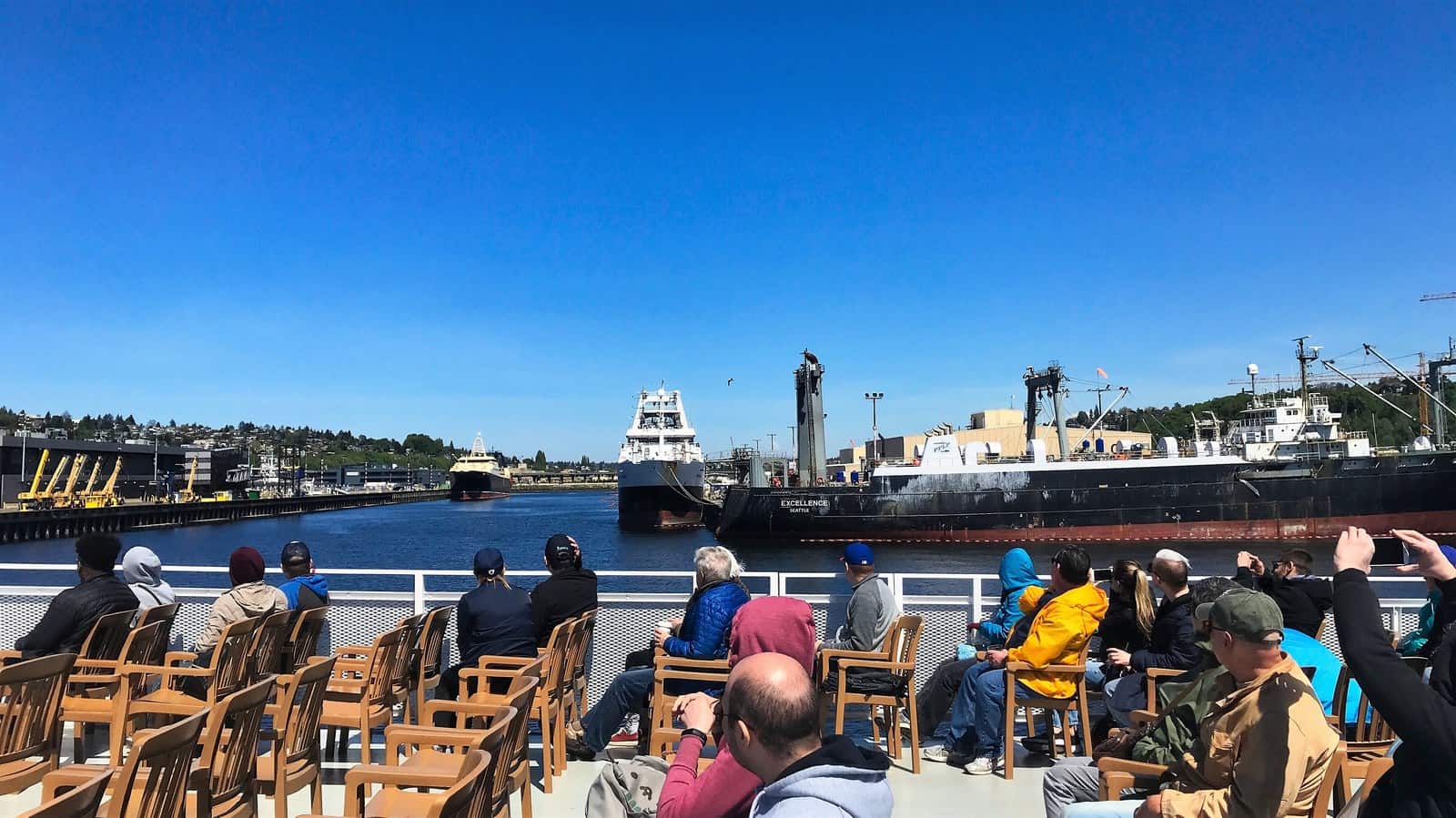 The short cruise affords many opportunities for taking quality photos from a unique vantage point. We found the tour informative as well as entertaining.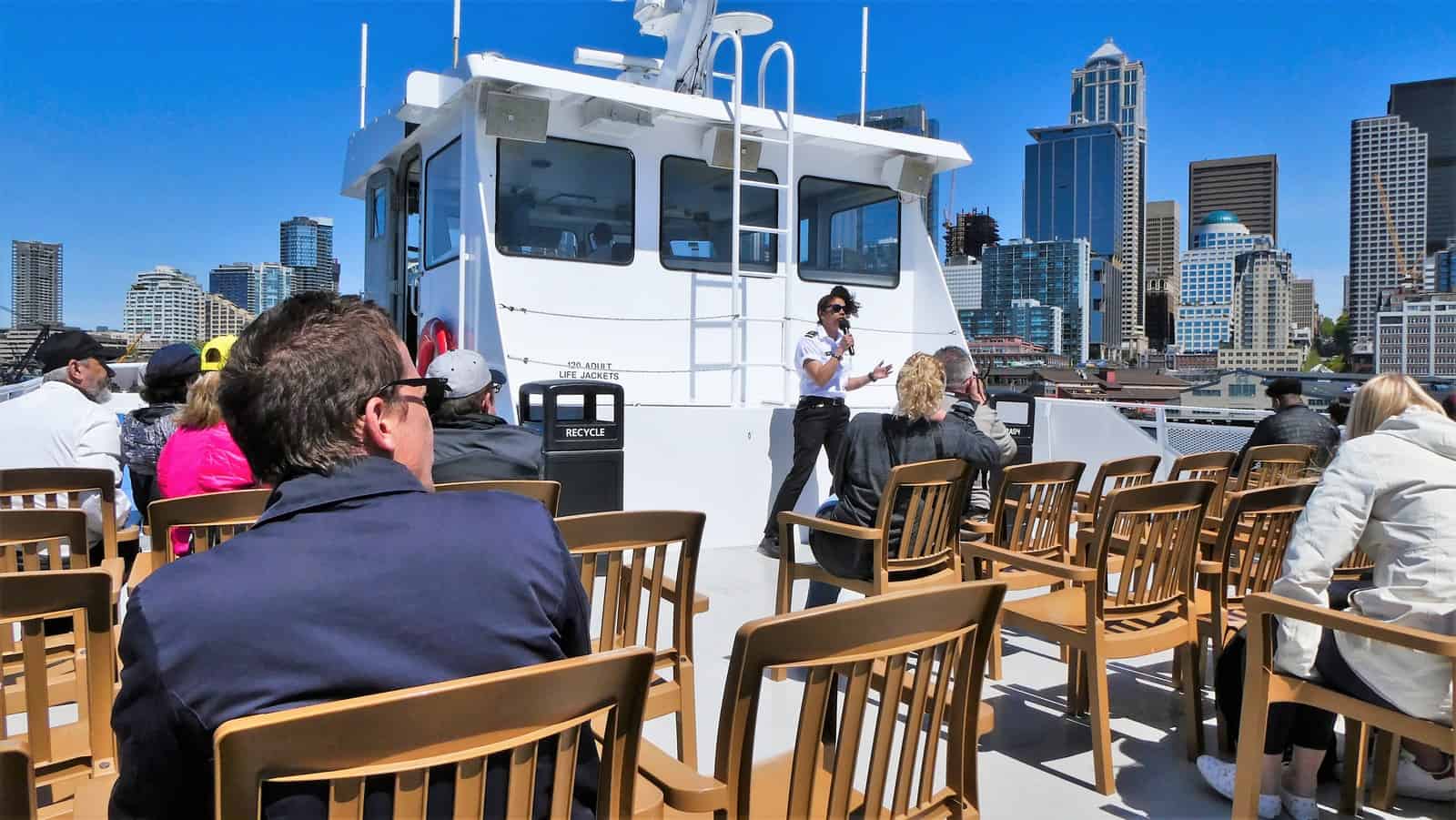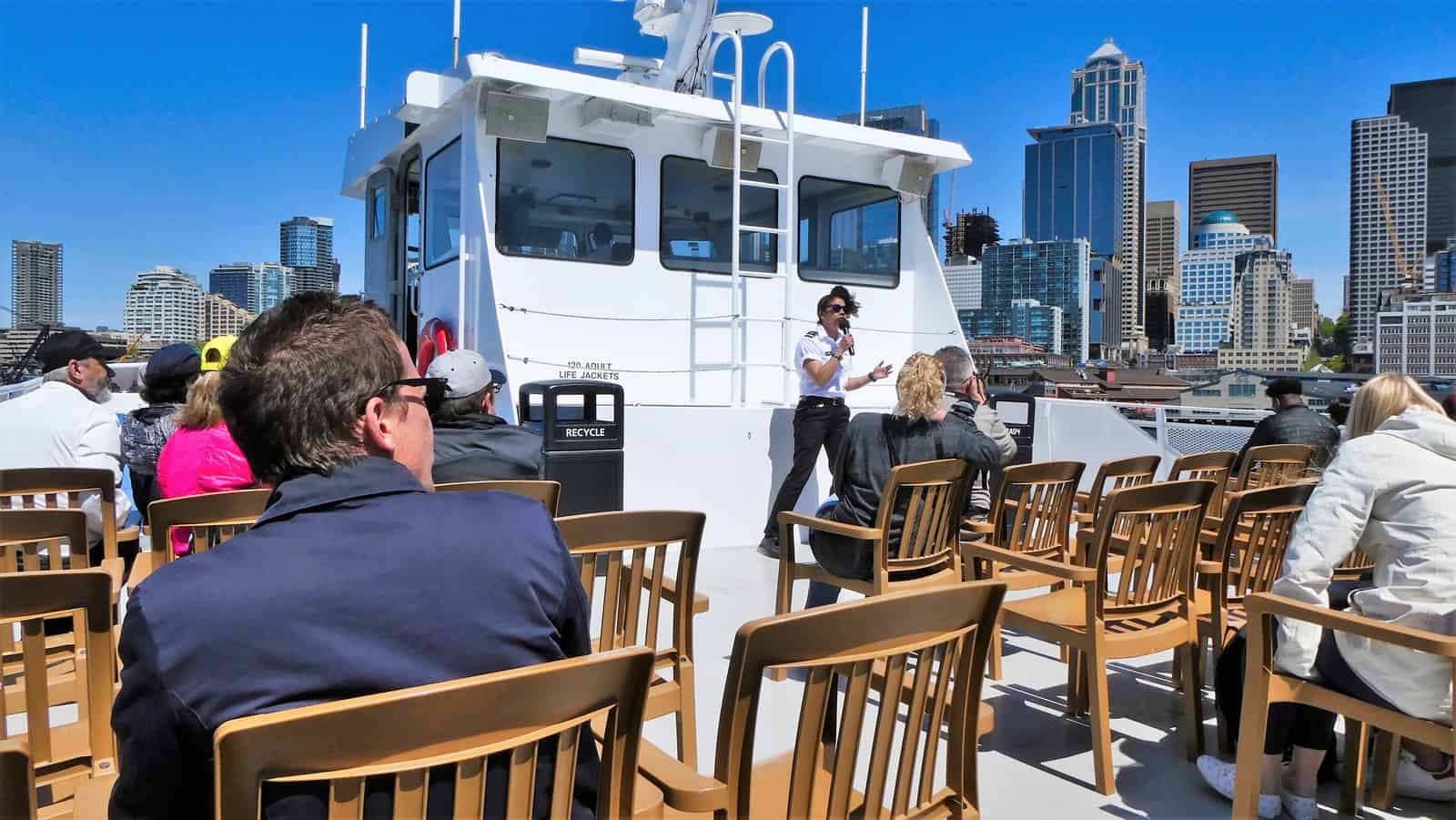 Be Enchanted at the Seattle Aquarium
Ever wonder what life is like below the waves of the Pacific Ocean? In Seattle, you can do just that, see what is going on underwater at the Seattle Aquarium. Basically, you can get an up-close look at marine life found in Puget Sound including birds and seals.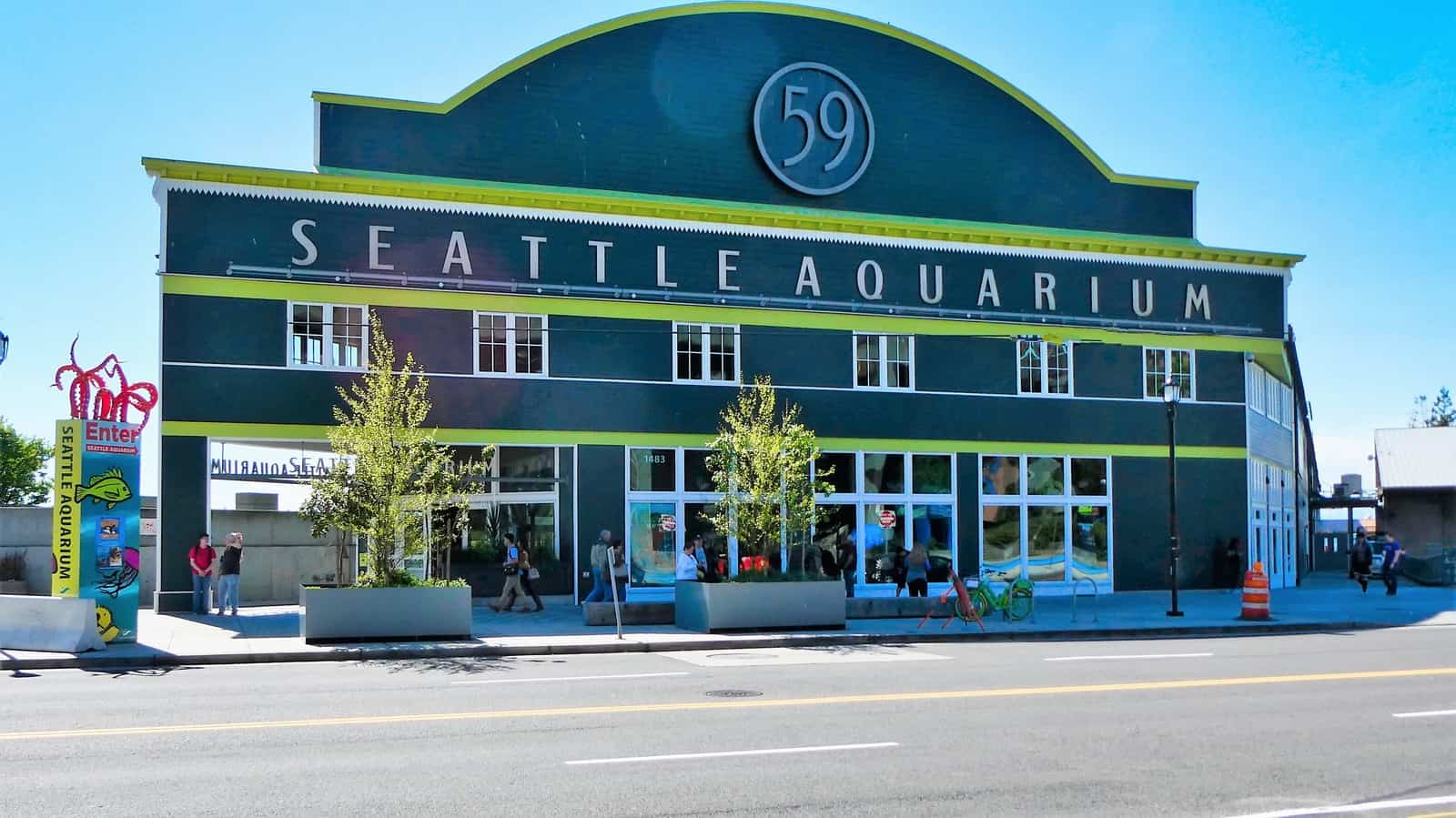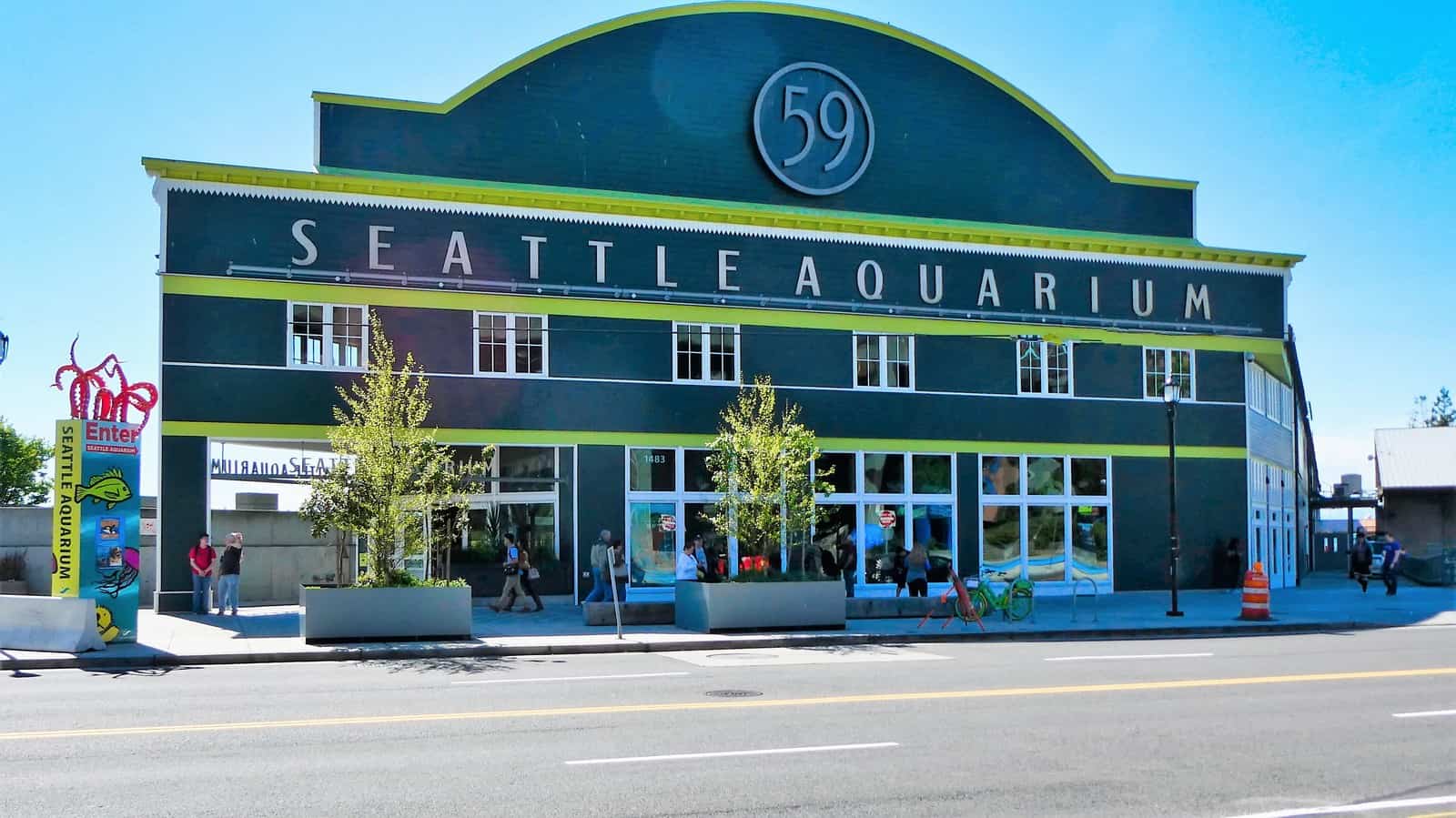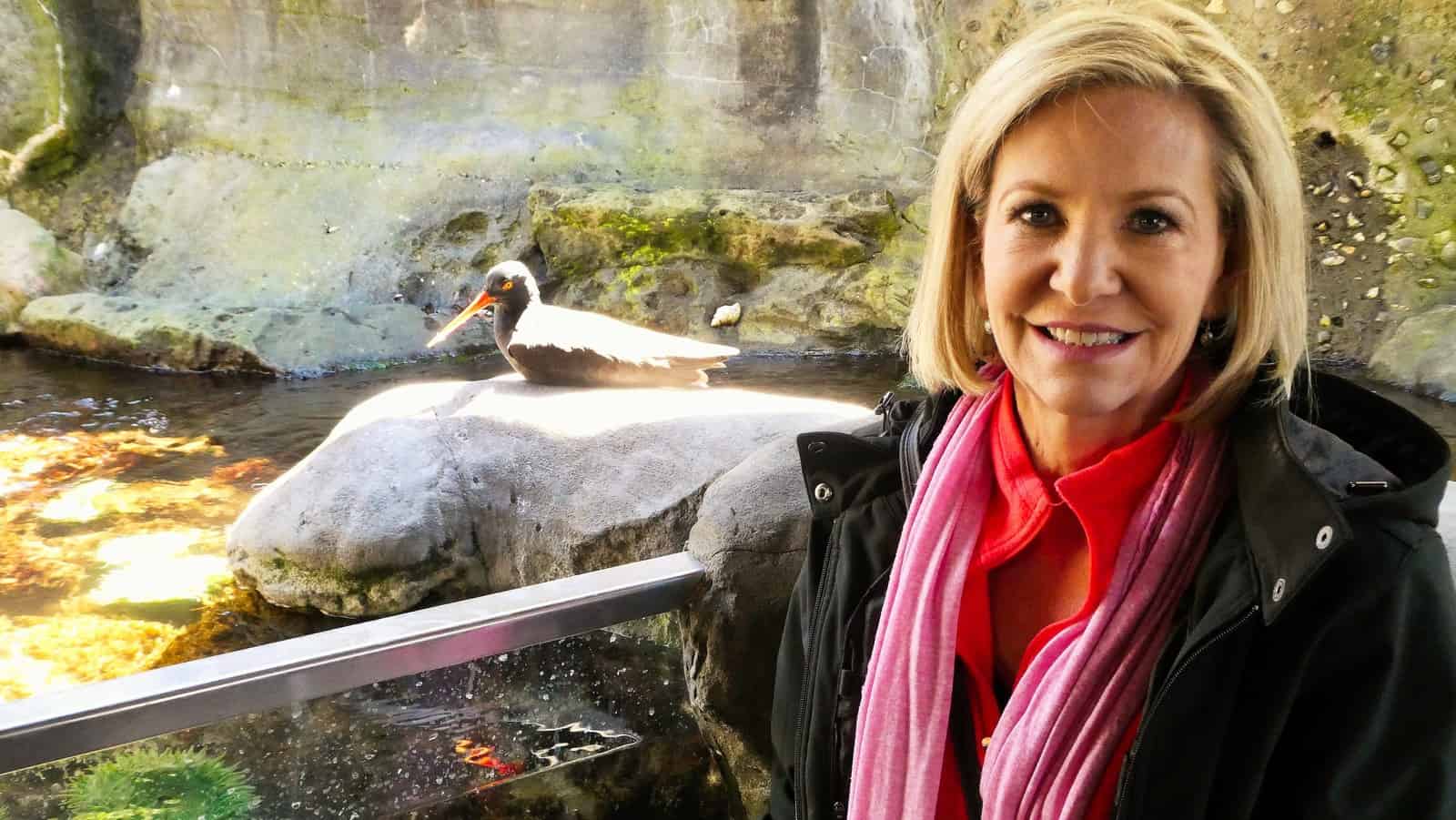 And if you are not afraid to get your hands wet, then the Life on The Edge exhibit will be for you. At this exhibit, you get to actually touch many fascinating creatures that dwell in the tide pools of Washington State's outer coast and Puget Sound's inland sea. There are docents or naturalists as they call them, available to help and to explain everything. The naturalist will help you to identify the animals in the exhibit, answer questions, and provide insight into life in the Puget Sound. Undoubtedly, for Keith and I this was our favorite exhibit. We love animals and nature and found it amazing to experience gently touching a sea cucumber.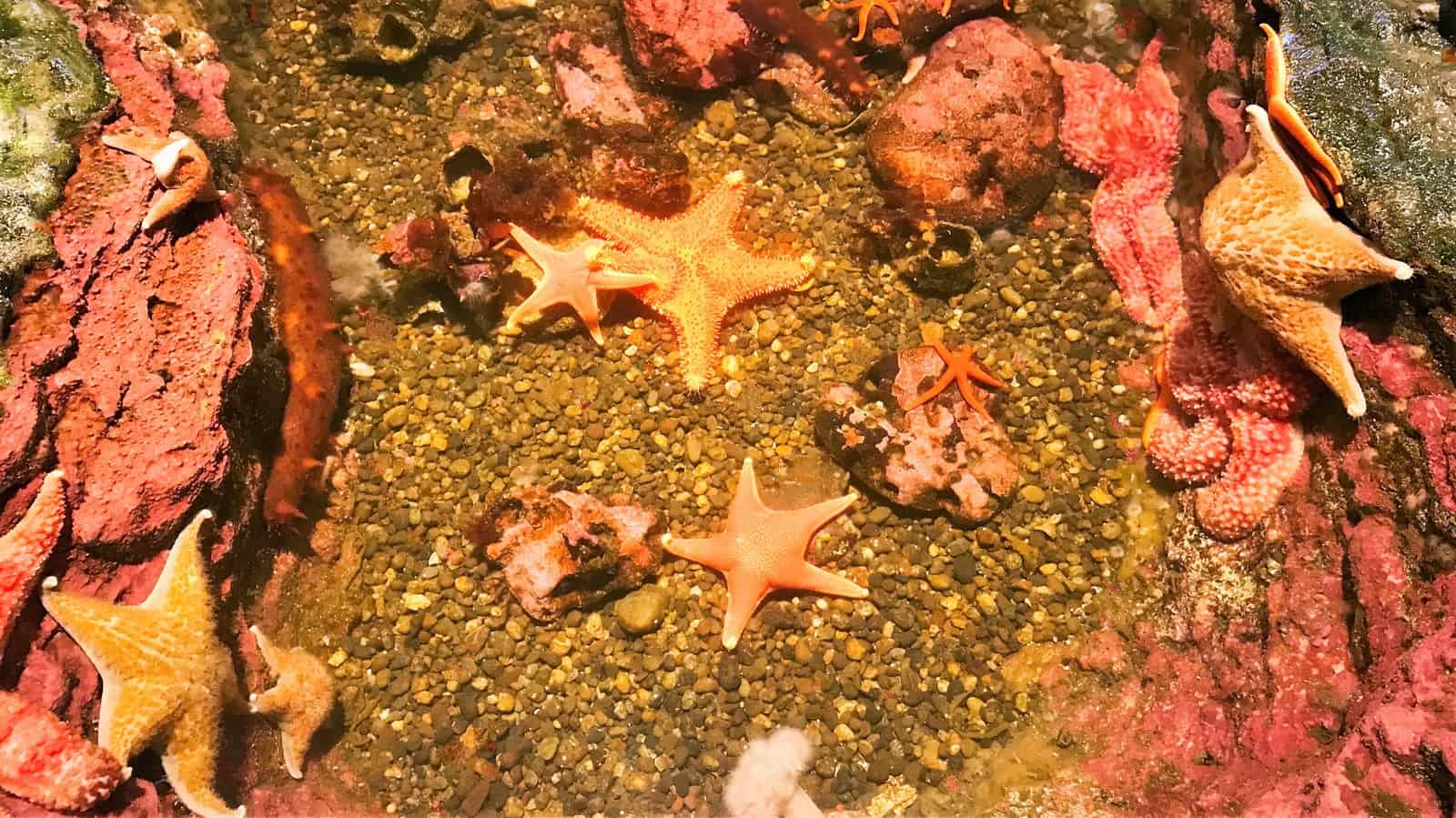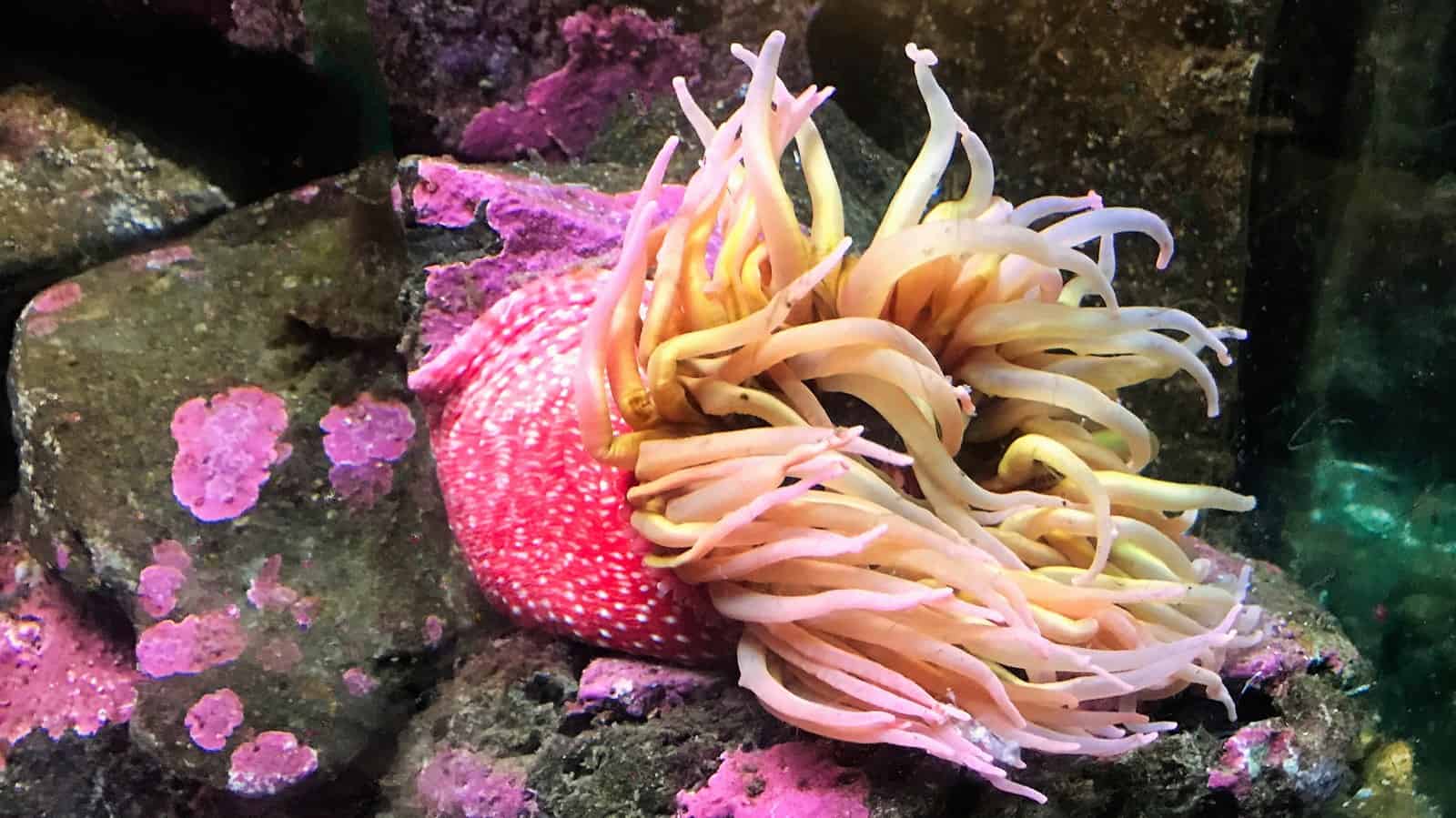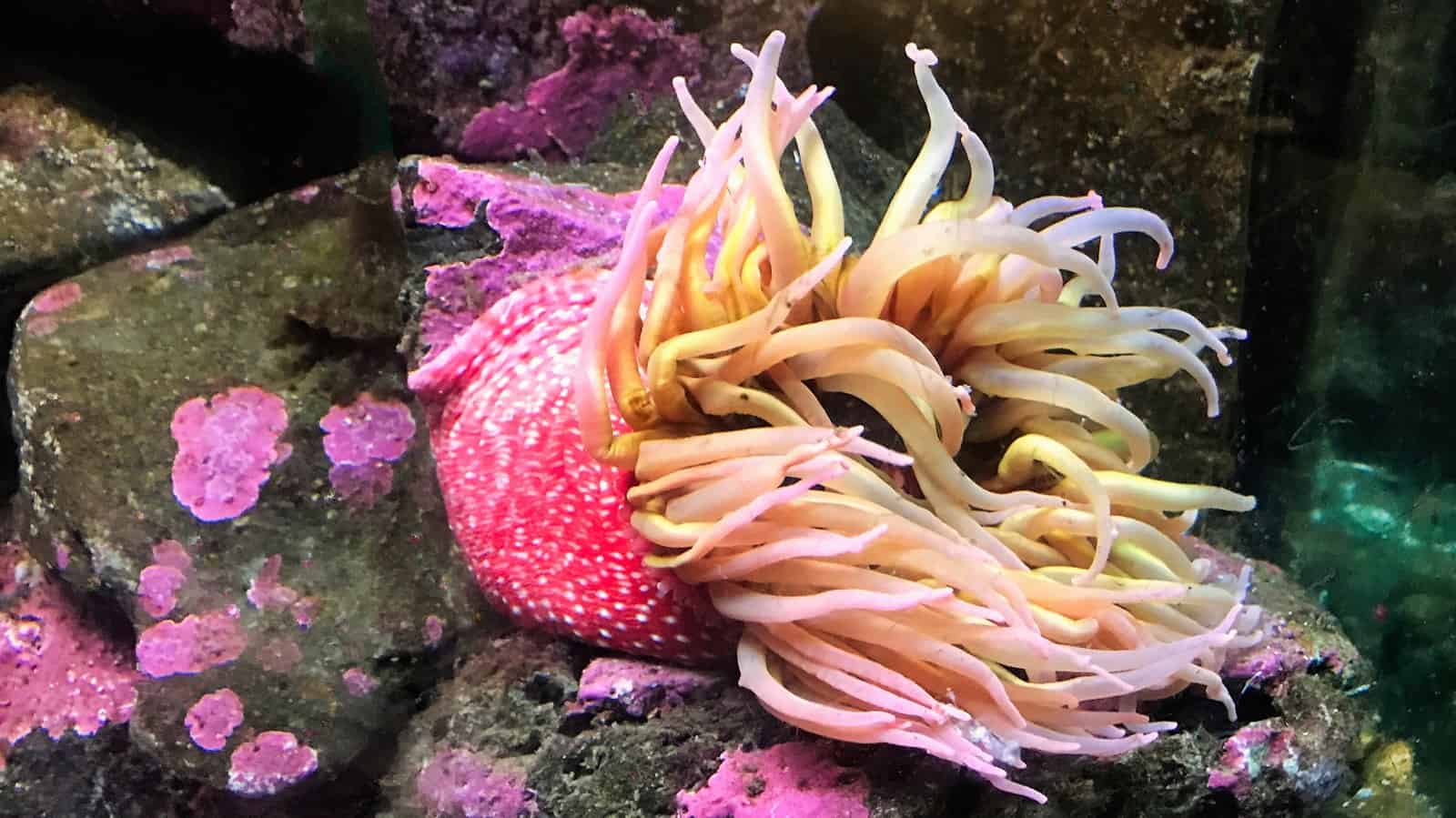 At the Window on Washington Waters exhibit, a 120,000-gallon exhibit filled with more than 800 fish and invertebrates native to the Pacific Northwest's local waters, you will see sea life as never before.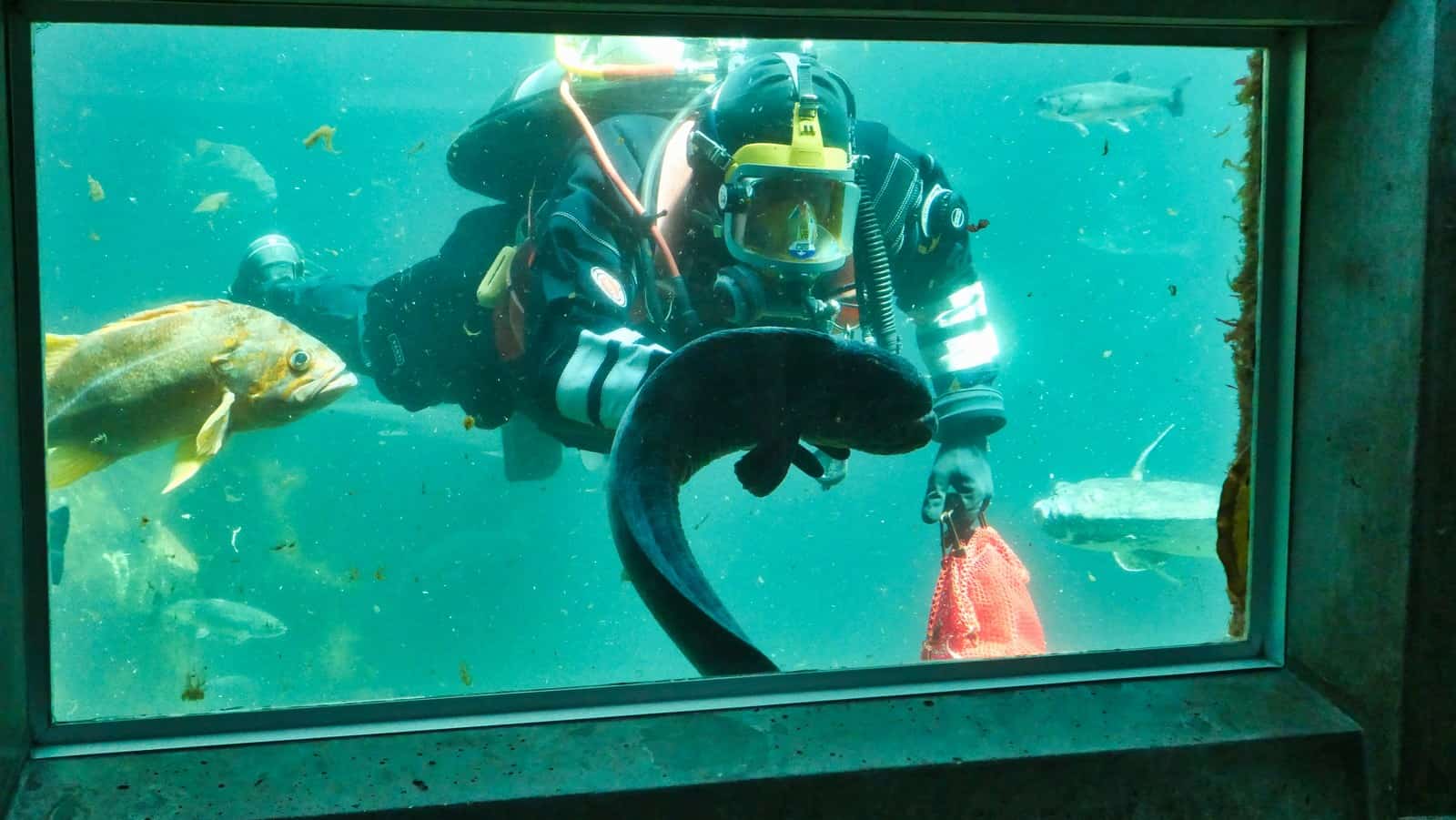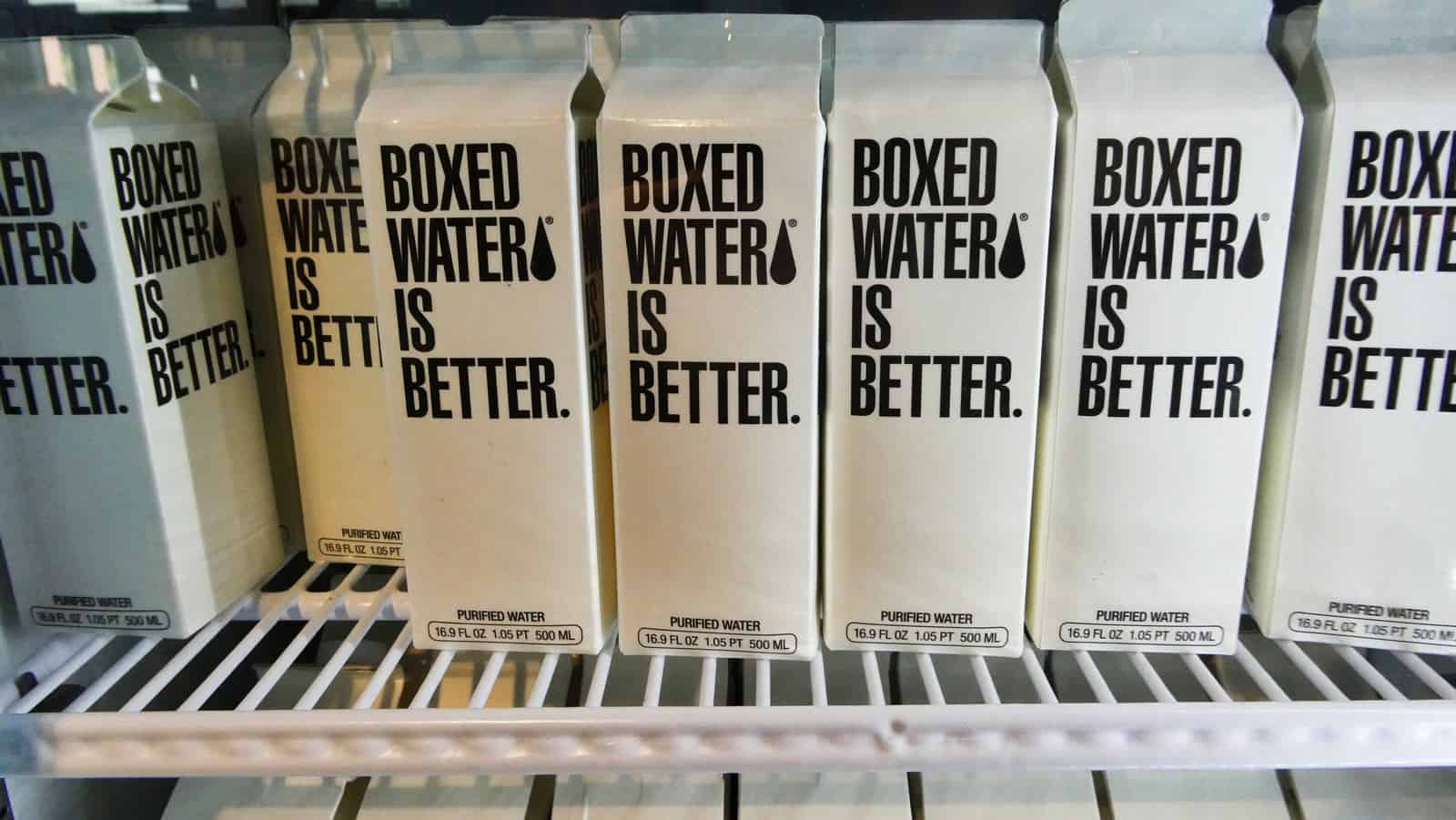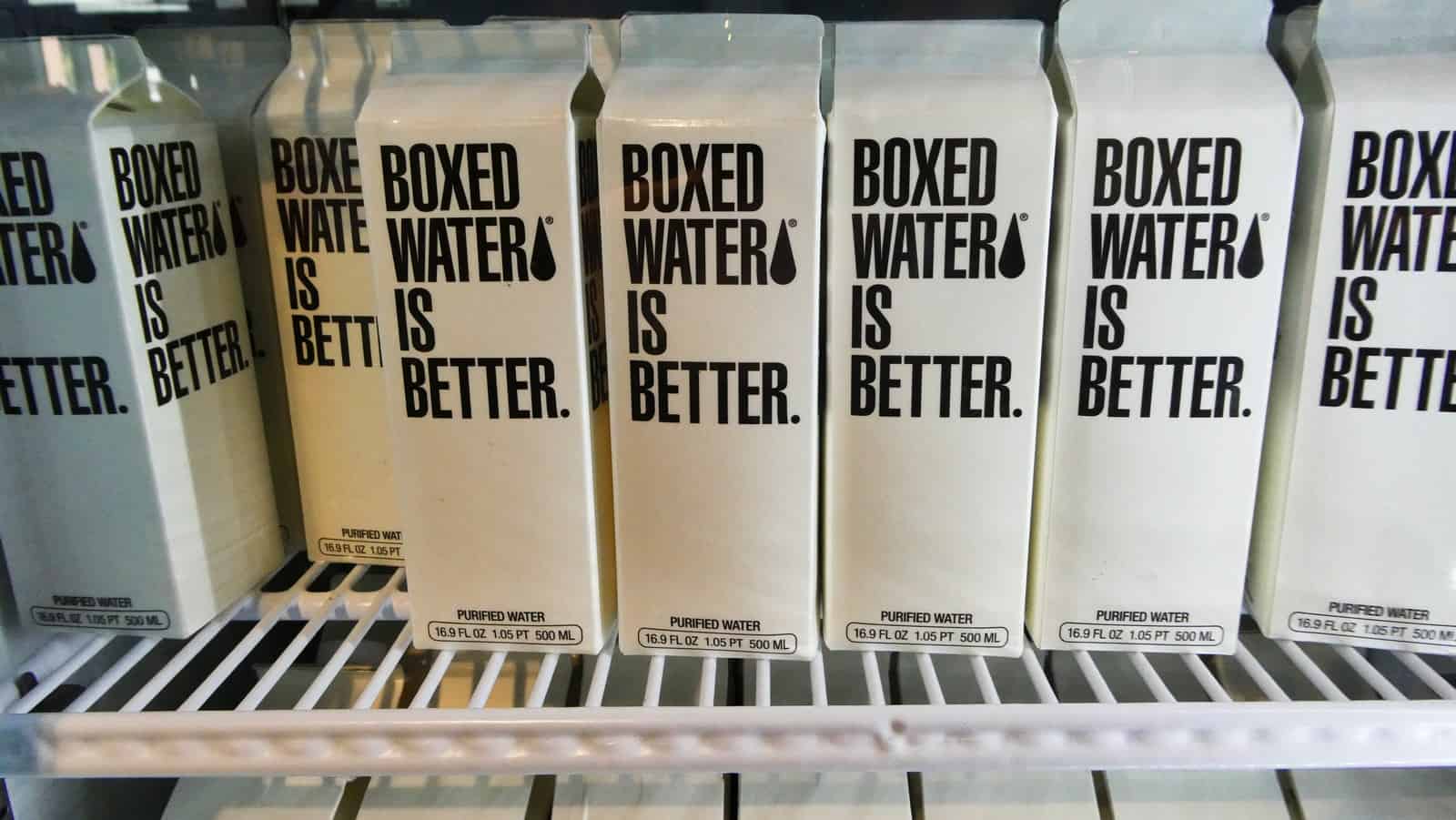 Visit Chihuly Garden and Glass
Dale Chihuly's is an innovative, passionate artist and you can submerge yourself in his work at Chihuly Garden and Glass. Dale Chihuly is a glassblower. Basically, glass blowing is a glass-forming technique that involves inflating molten glass into a bubble with the aid of a blowpipe. Keith and I were in awe when we visited. We took so many photos. What amazed us the most was how the works of glass dazzled with color and light. Additionally, at Chihuly Garden and Glass, you can explore the comprehensive collection of Chihuly's significant series of work in the eight galleries and three walls.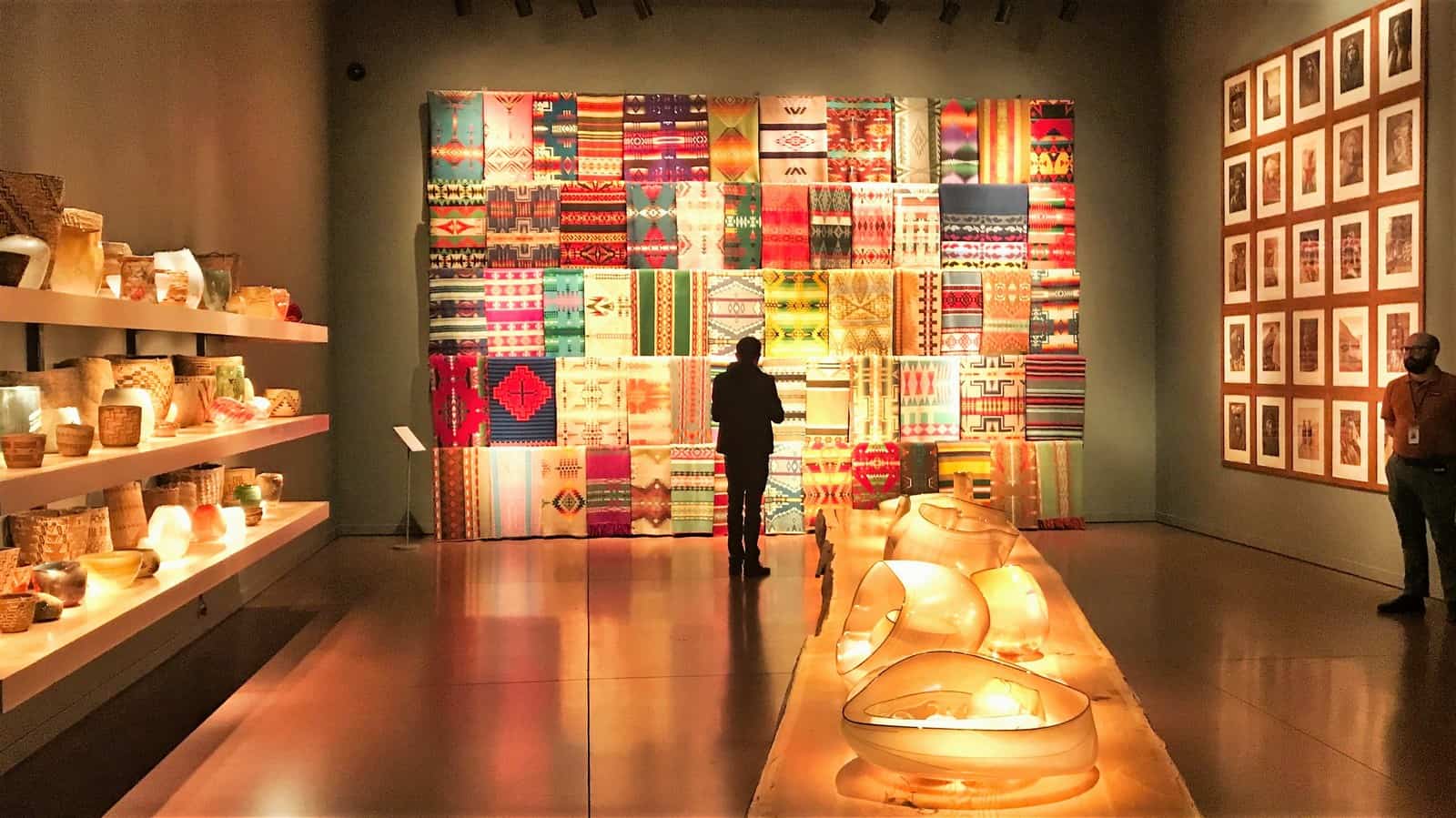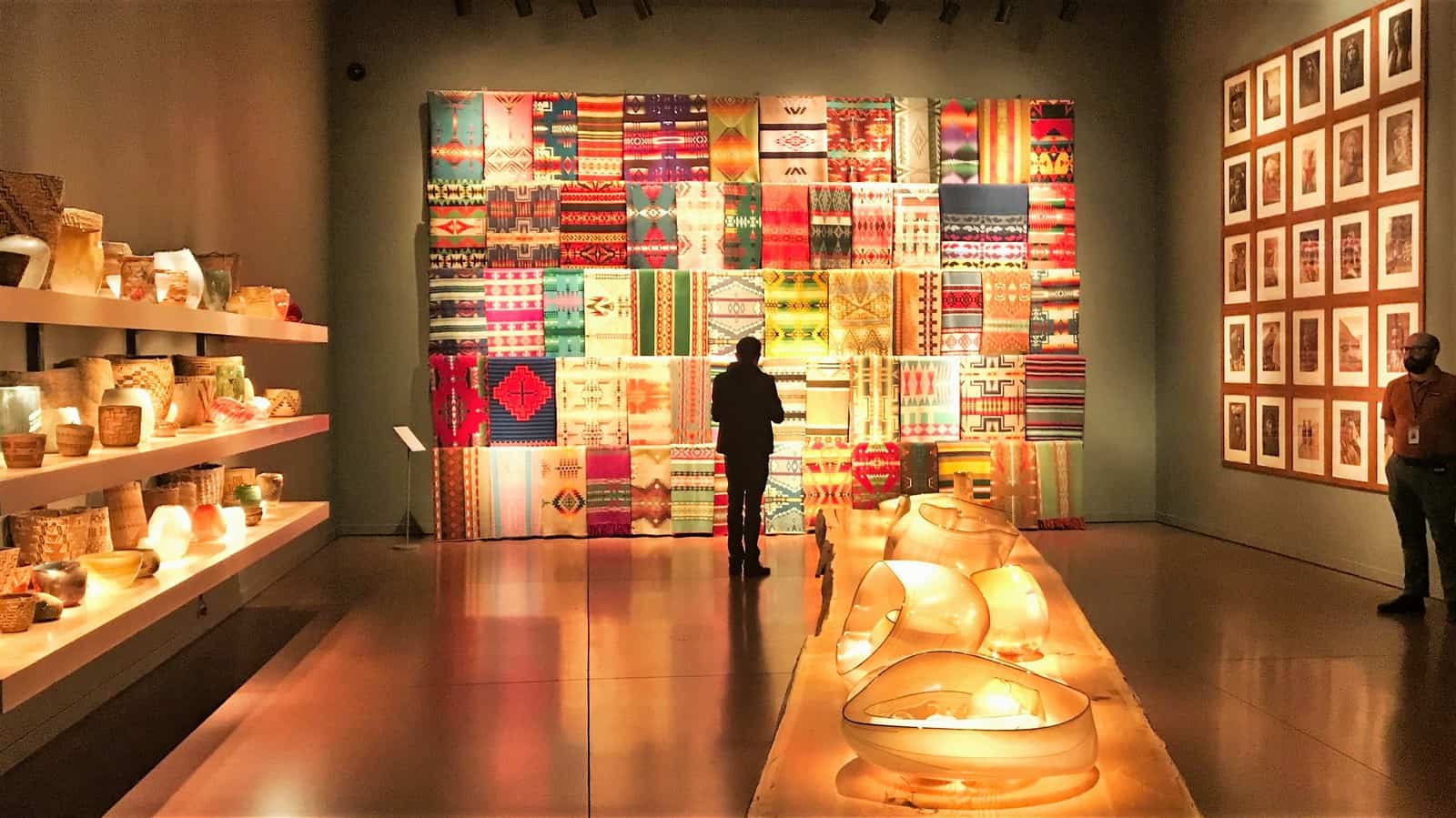 Dale draws inspiration from the world around him. He used glass and color to bring his creations to life. I remembered seeing Chihuly's work when visiting the Bellagio in Vegas a few years ago. While waiting in the lobby, more than two thousand glass flowers float overhead at the Bellagio Hotel.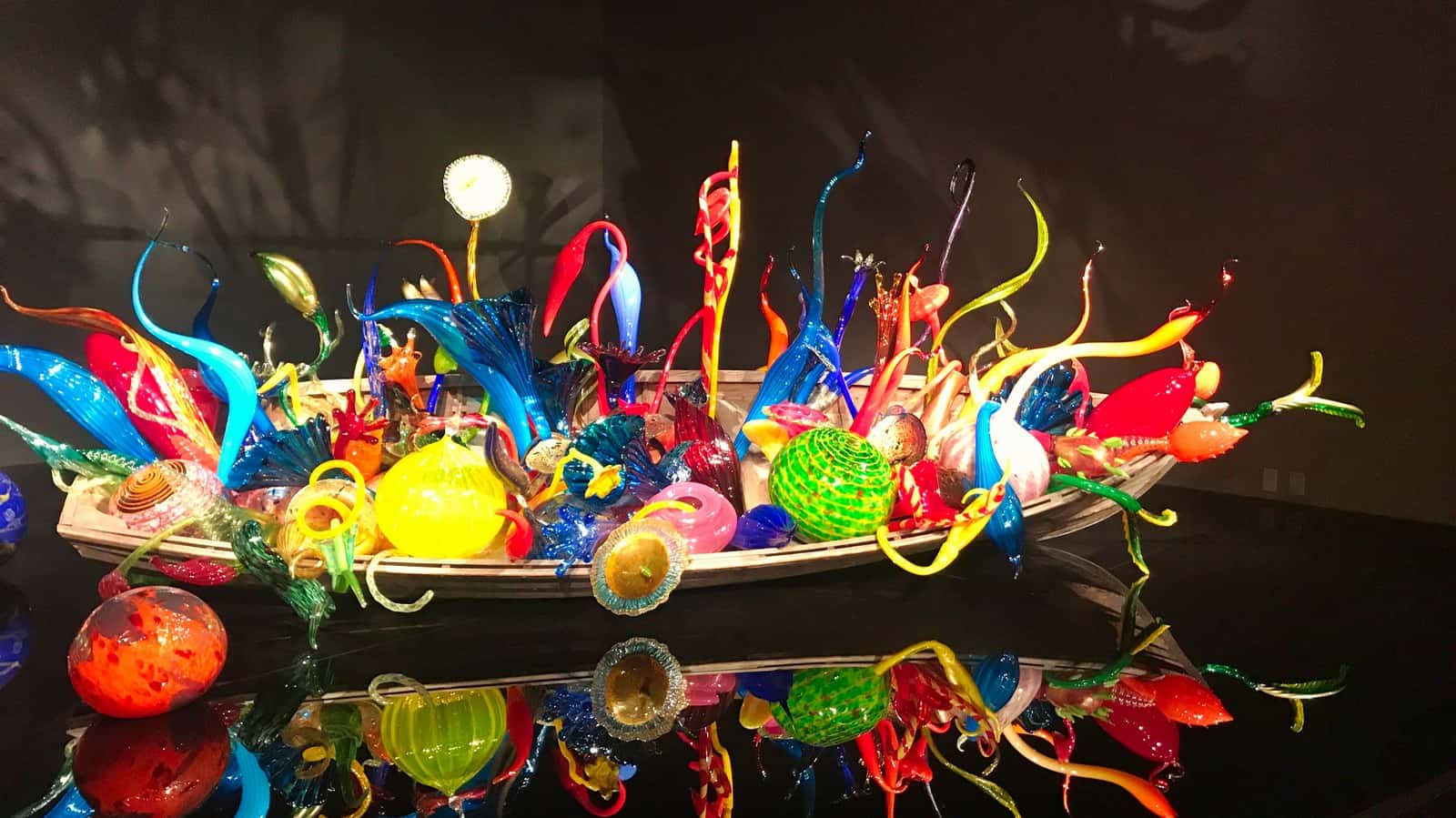 Dale Chihuly was born in Tacoma Washinton. So when an opportunity to showcase his work in a permanent Seattle exhibition came, he took full advantage. Through Chihuly Garden and Glass, Seattle celebrates its creative energy and aims to inspire visitors to engage with Seattle's culture.
There is also a garden filled with trees and flowers which provides the setting for Chihuly's art to become one with nature along with a glass blowing demonstration.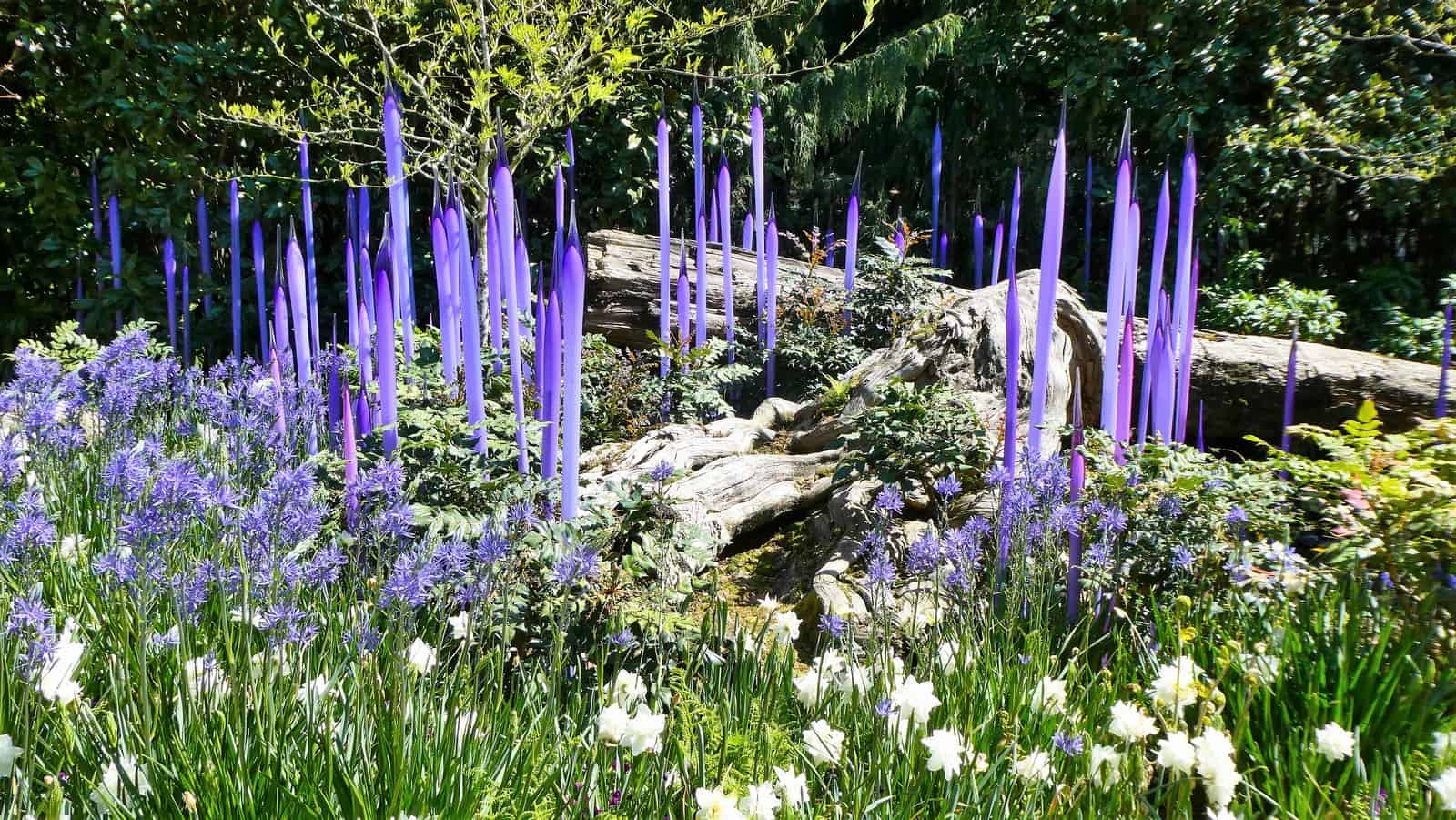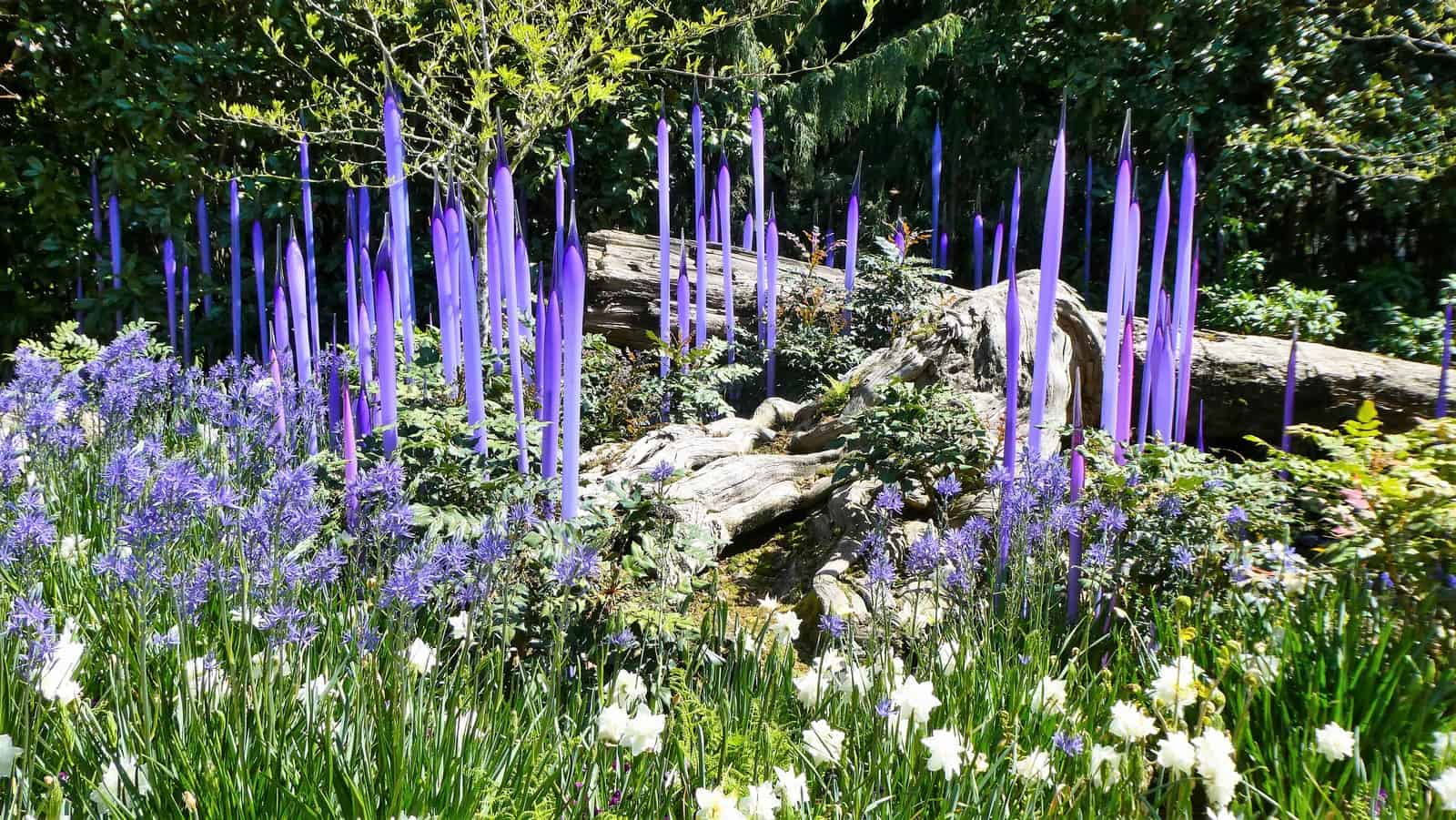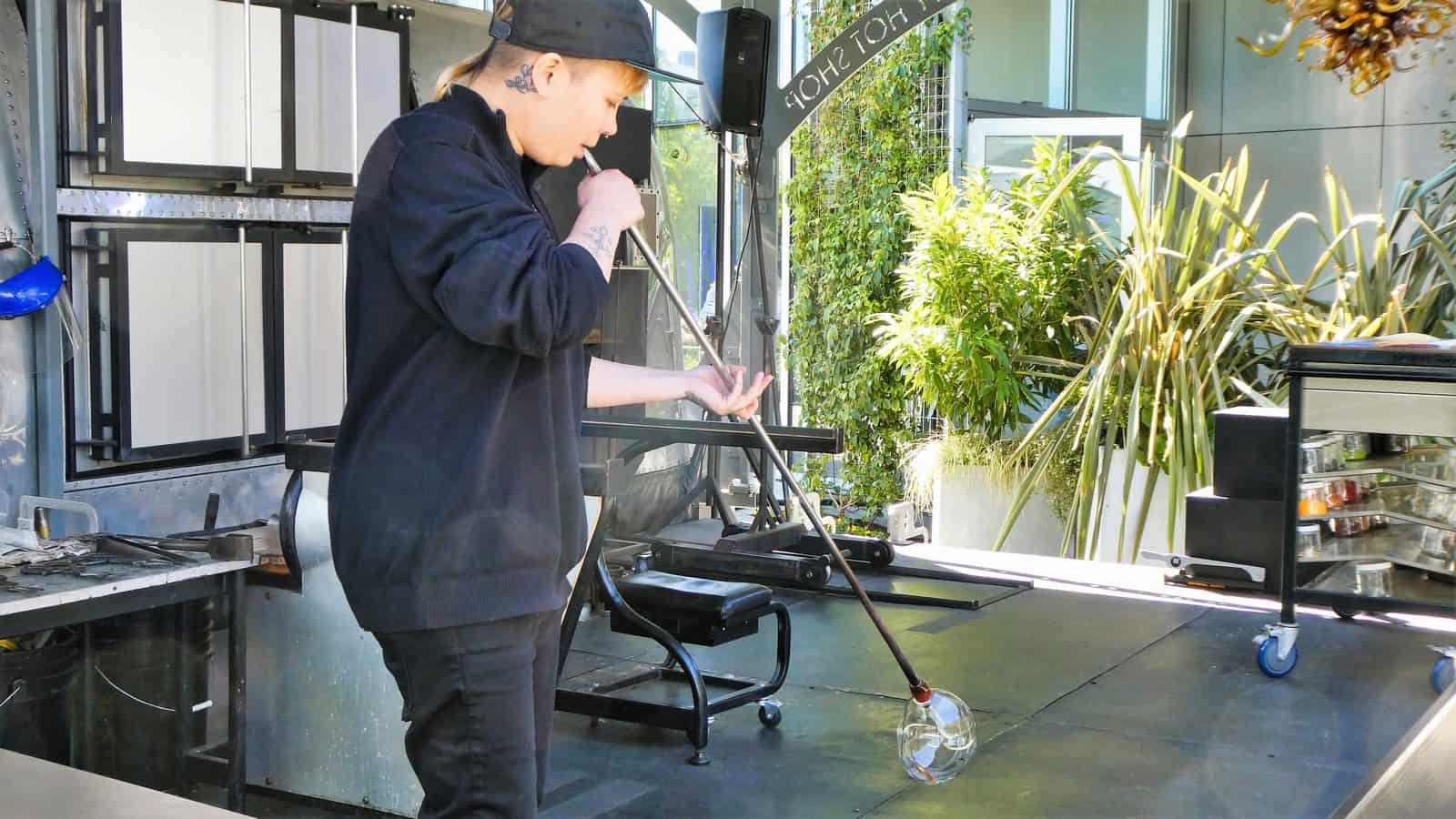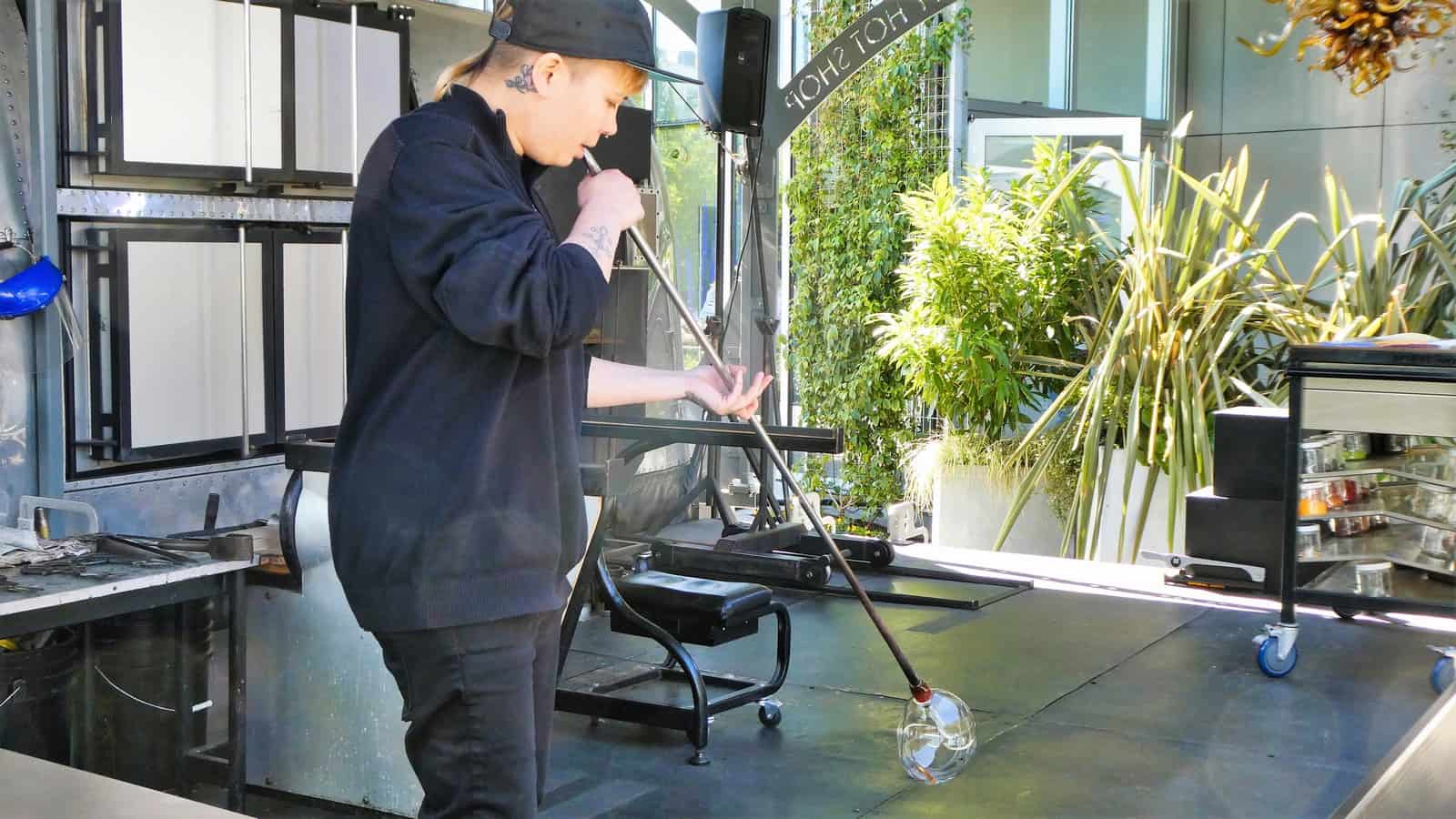 Visit the Museum of Pop Culture
After visiting Chihuly Garden and Glass, stroll over to the Museum of Pop Culture or MoPOP as they call it in Seattle. MoPOP focuses on contemporary pop culture with a heavy emphasis on music. Most things to do in Seattle are interactive. Like the Seattle Aquarium, MoPop encourages you to get involved. For instance, the museum has a Sound Lab exhibit where you can test out just about any musical instrument. And, the rooms are soundproof in case your husband doesn't think you are creating music!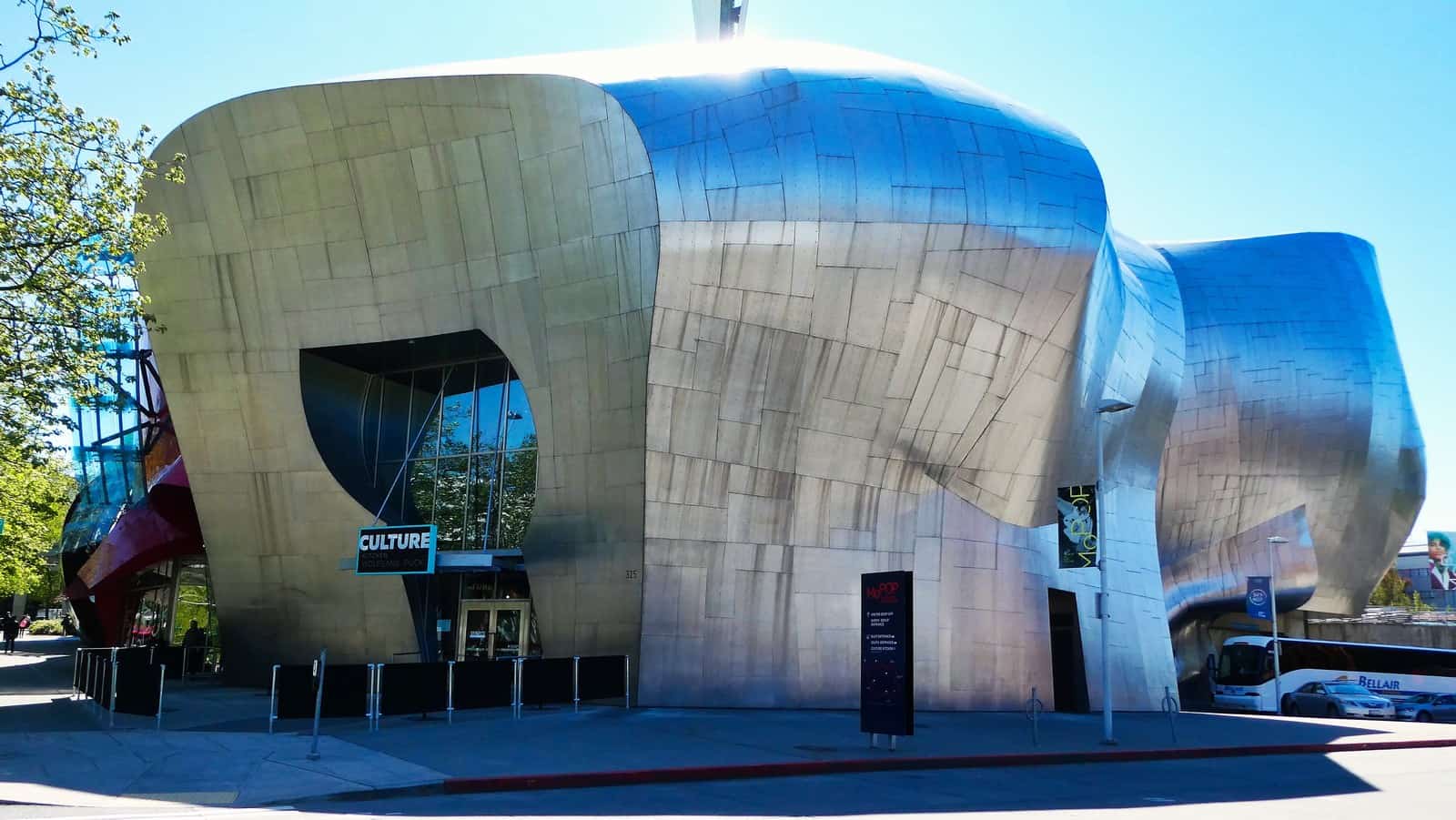 The museum has many exhibits. They included science fiction, horror films, and fantasy. The exhibits brought back not only current memories but those from our childhood.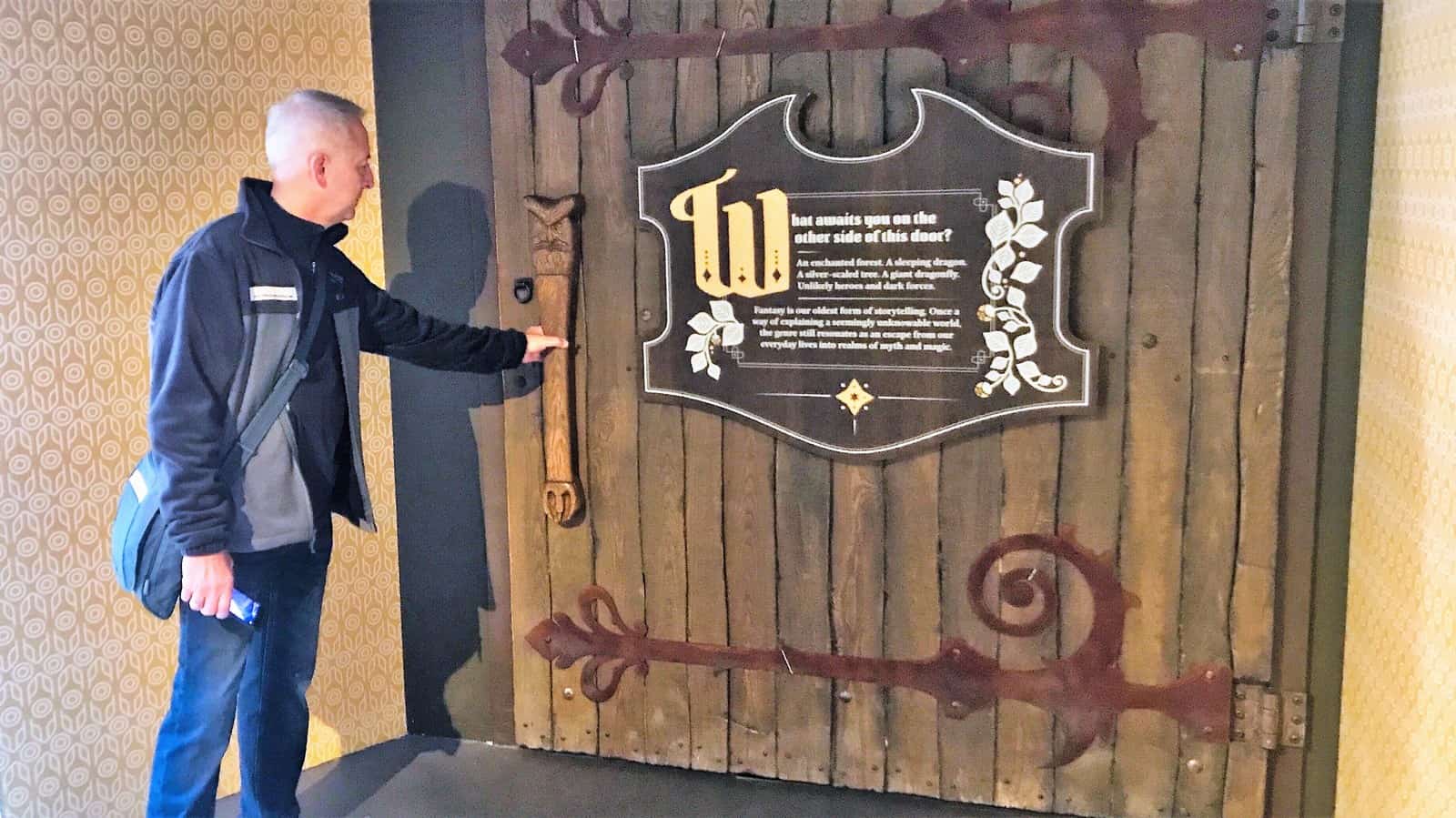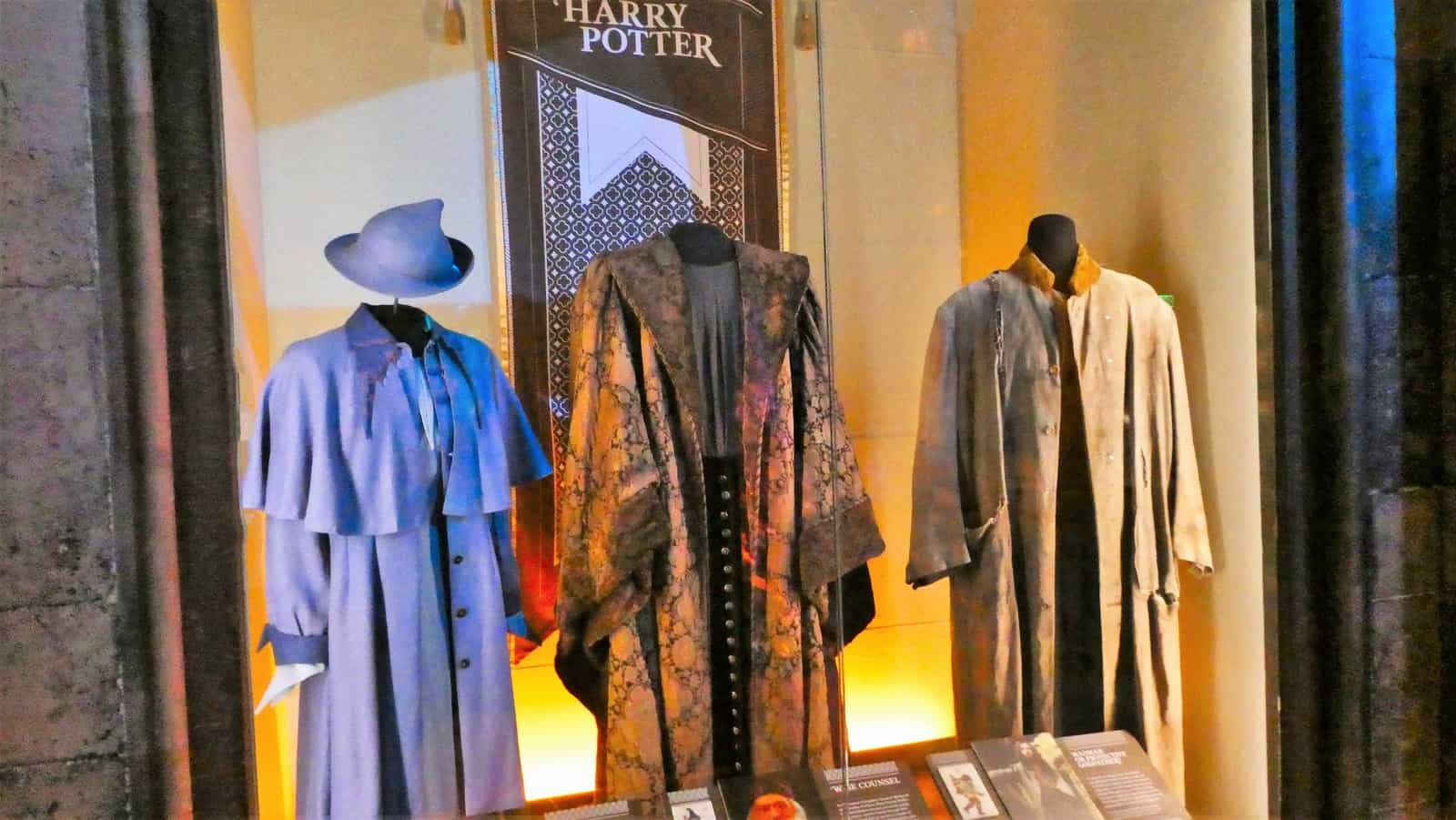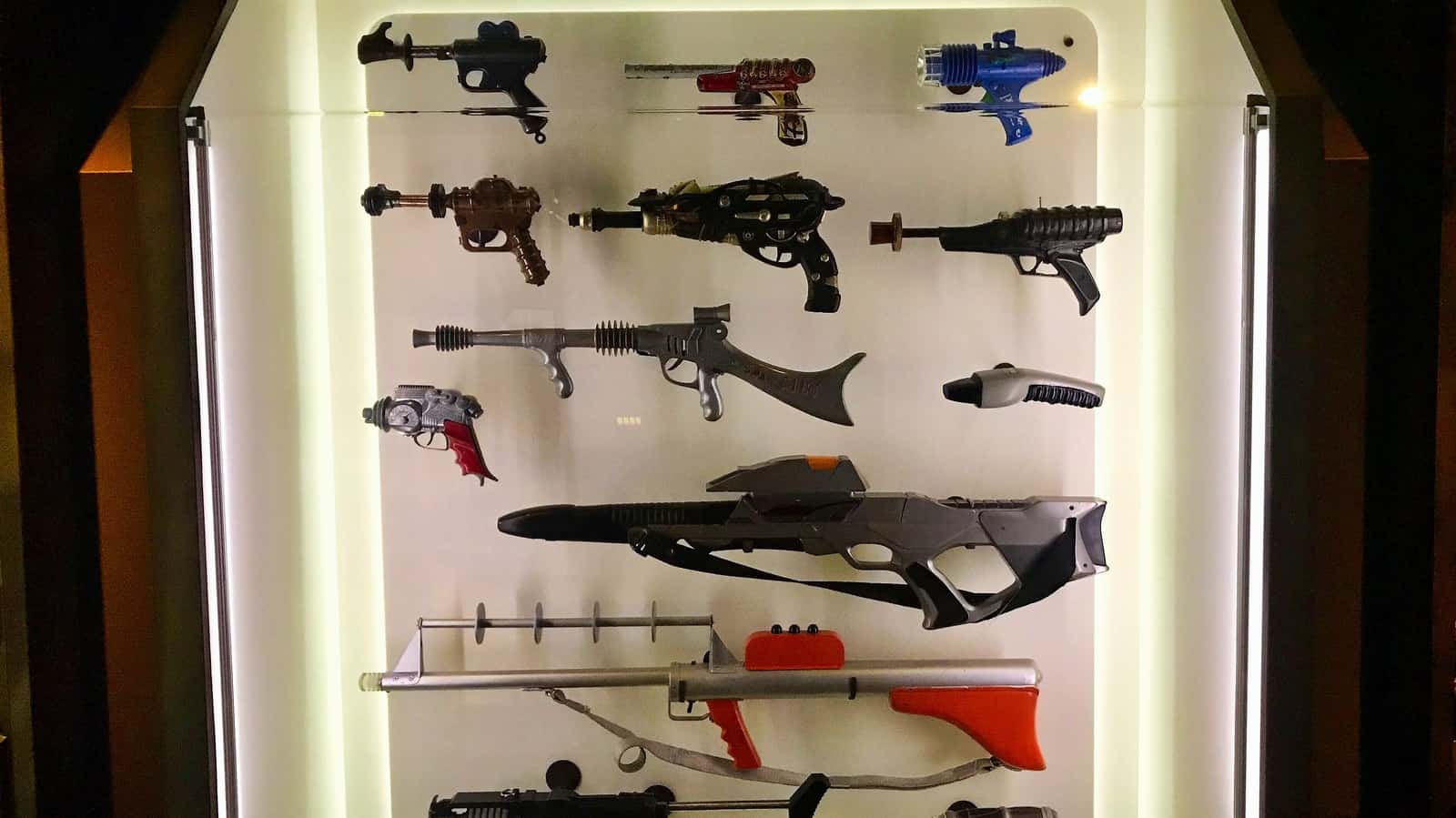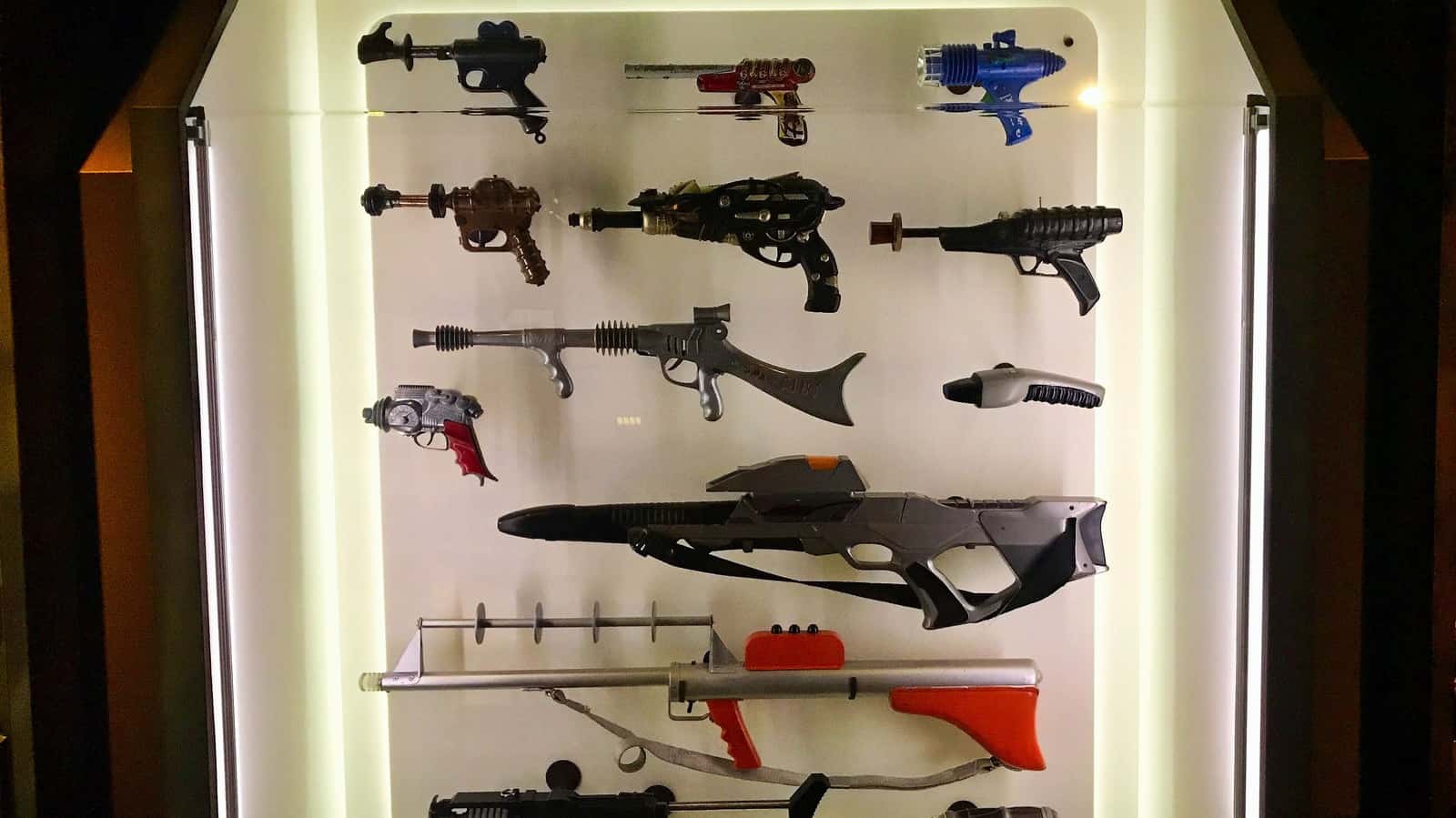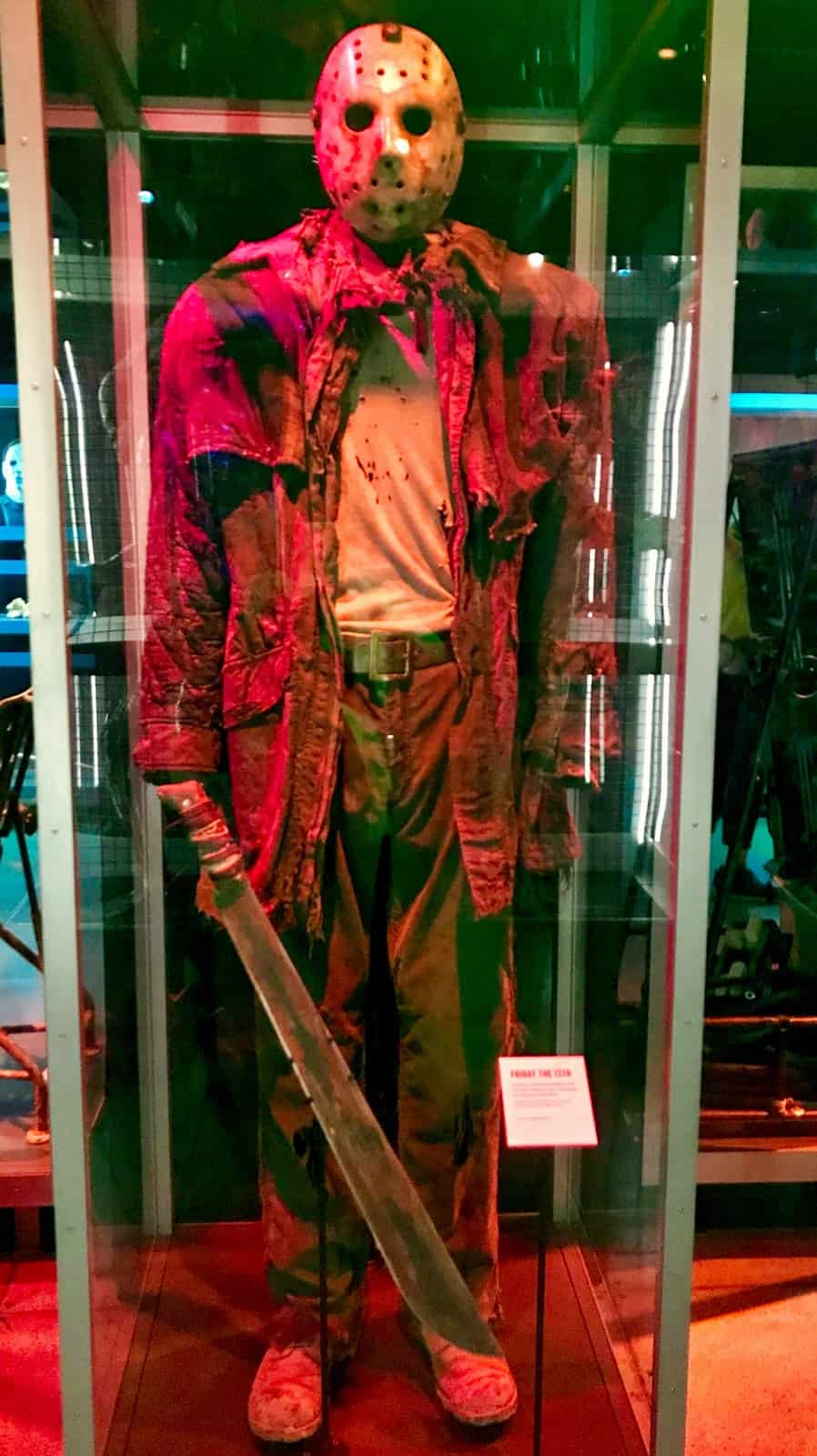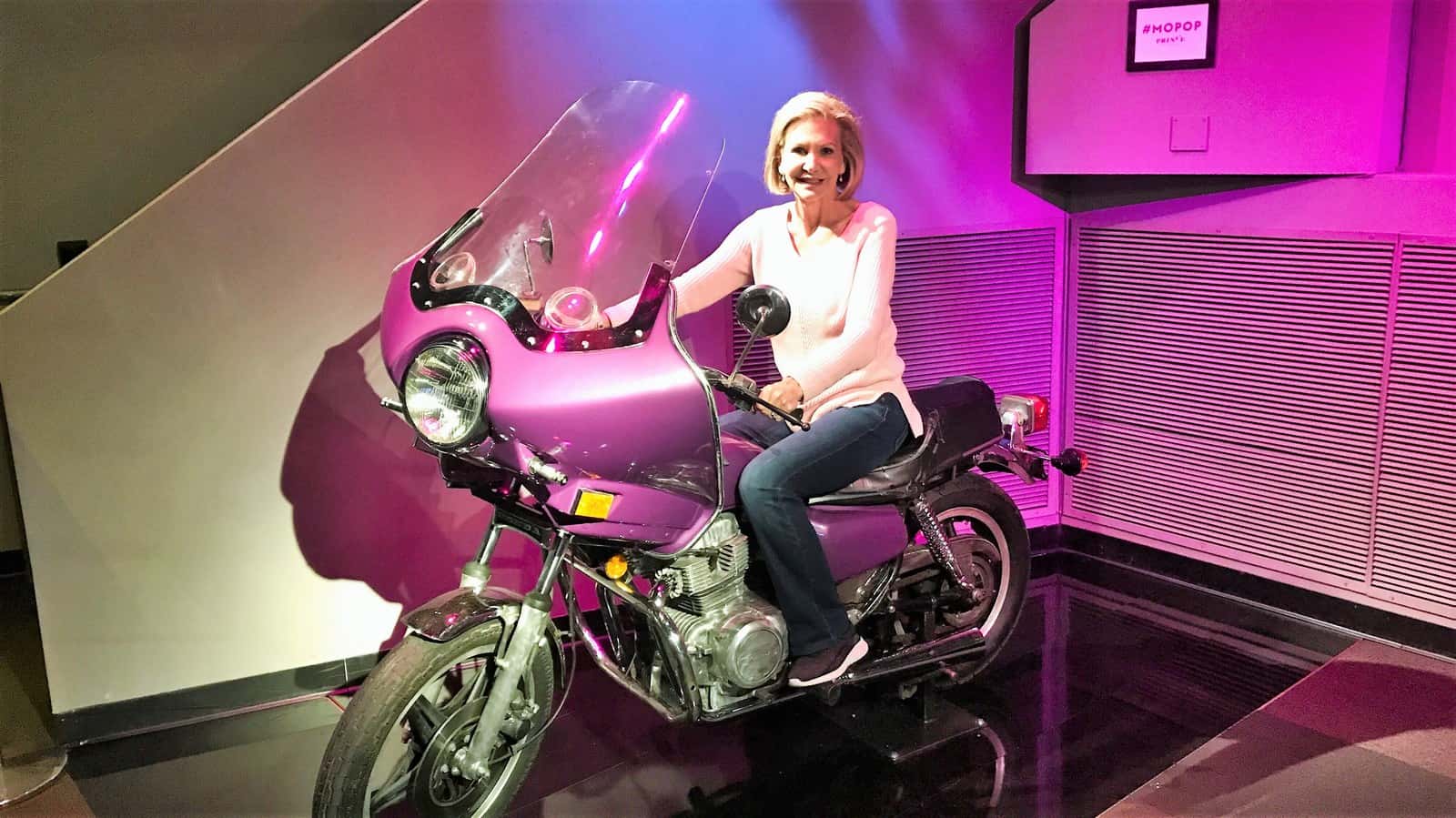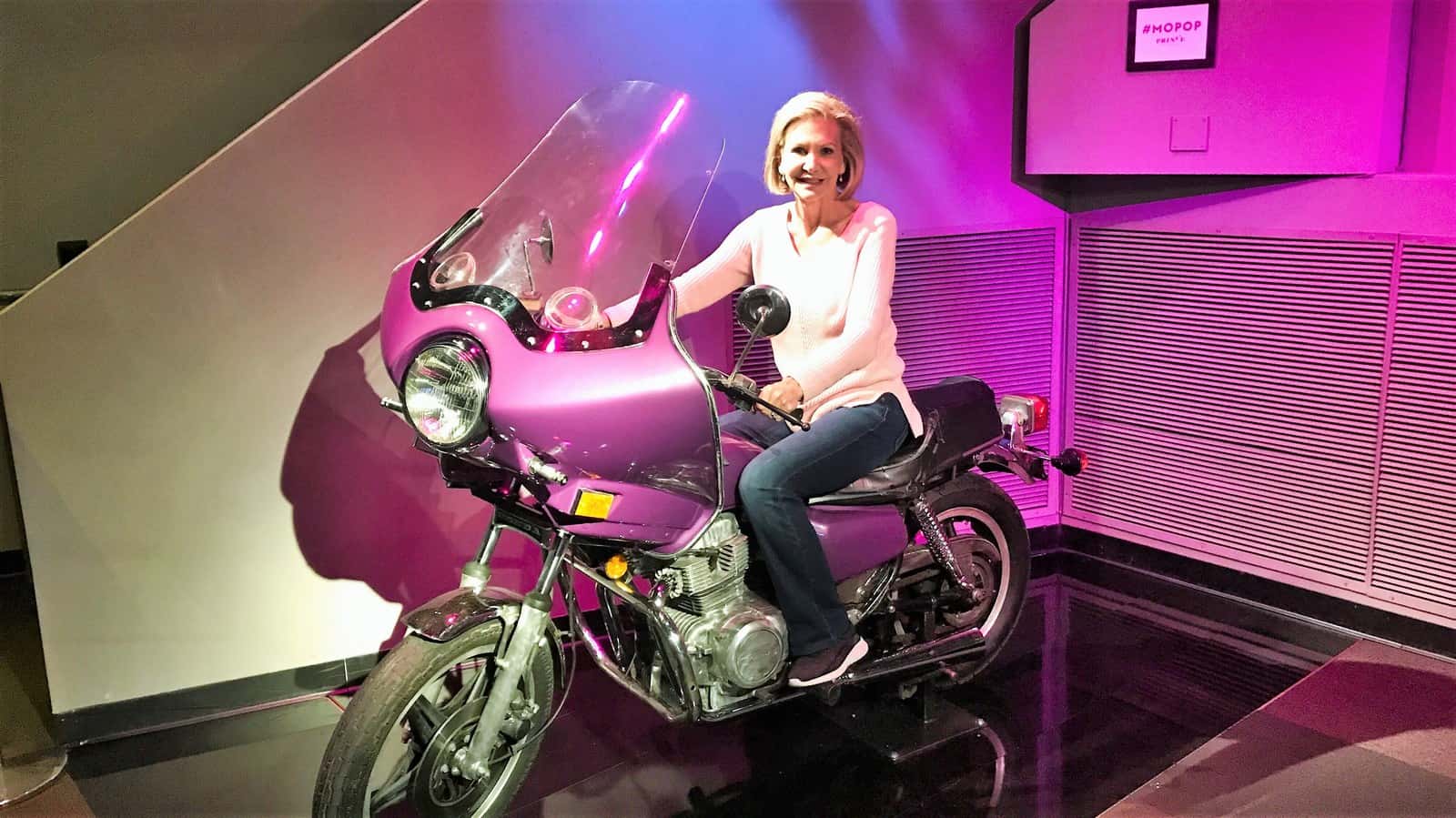 Spend Less and do More with a Seattle City Pass
Now to spend less and experience all of the things we have mentioned, we recommend purchasing a Seattle City Pass. To that end, for one single price, the pass is good for nine consecutive days. So, you can explore Seattle as we did in two days or leisurely over a week or longer. We had a Seattle City Pass and found it simple to use. In most cases, we skipped ticket lines using a reader to read our pass and print our paper ticket.
Explore Pioneer Square
If you love cities and downtowns, you must visit Pioneer Square. This charming area is home to cobblestone streets and century-old architecture. In 1852, as well as today, Pioneer Square is the heart of Seattle. Today what once were wooden Gold Rush buildings are stately Romanesque Revival buildings. Certainly, this change is nothing new; it took place at the end of the 1800s.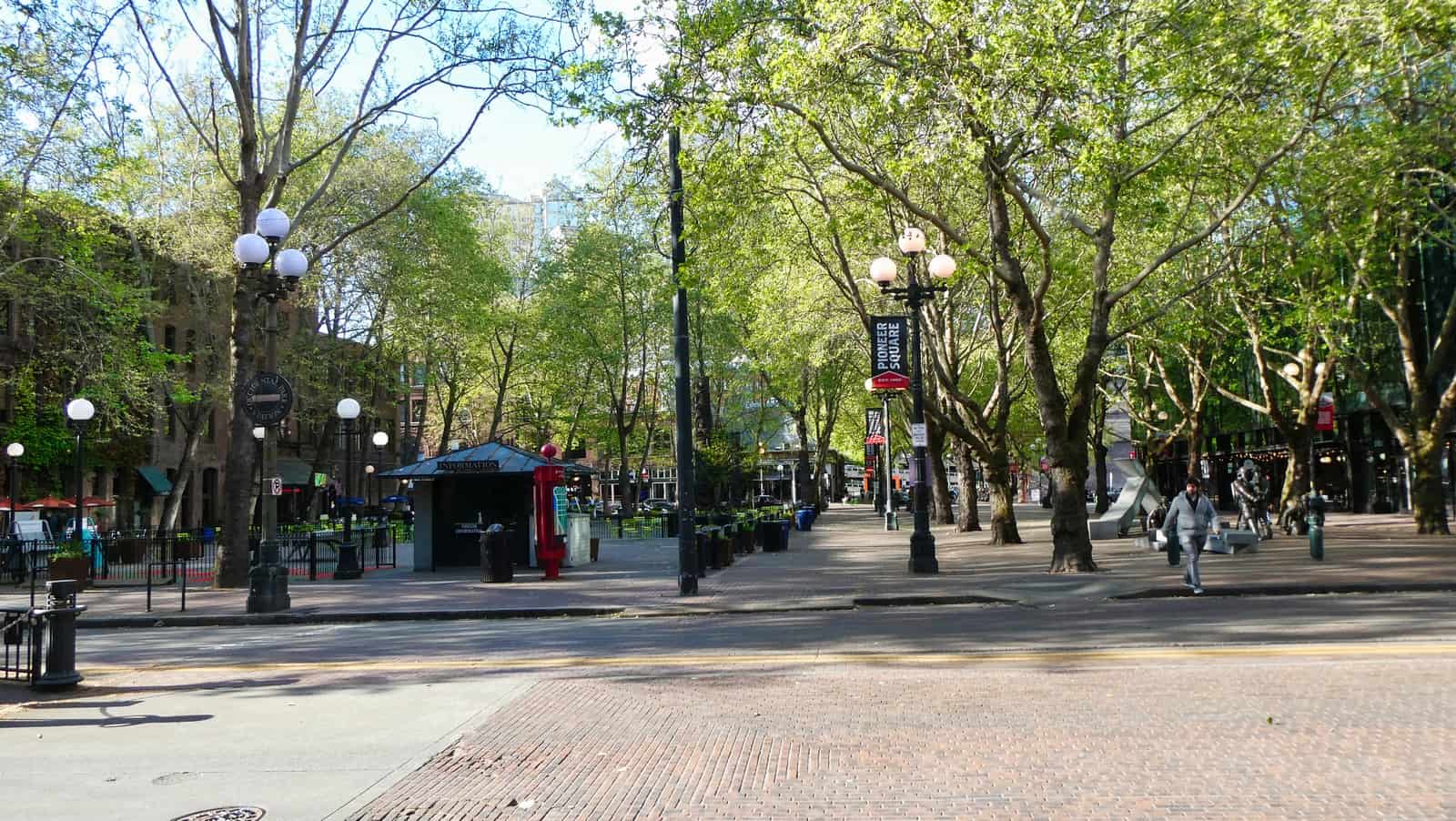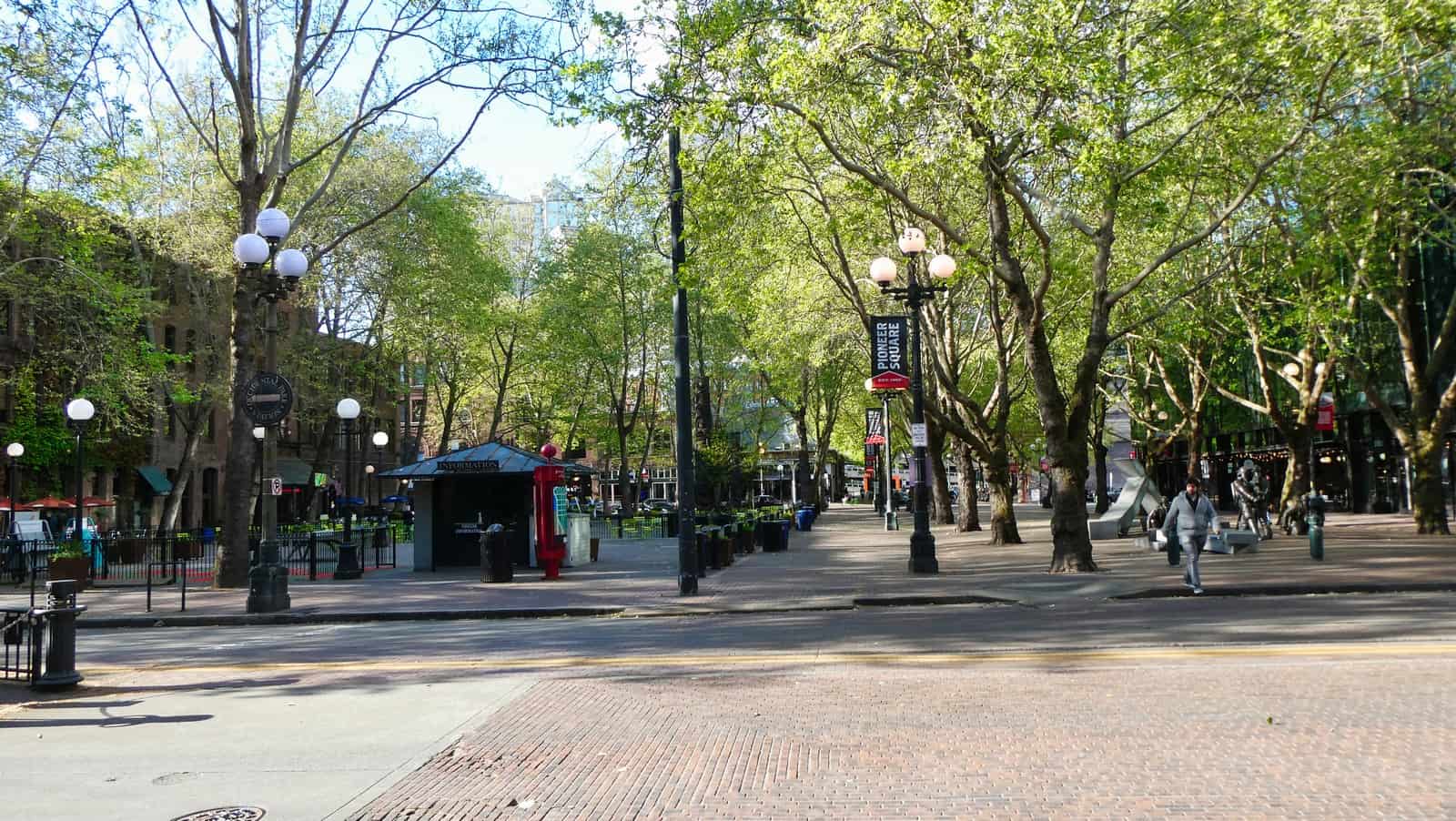 Full of trees, Pioneer Square, is home to restaurants, cafes, book shops, bars, and art galleries. Walking the lovely area is a treat. It's also a great place to people watch.
Pioneer Square is the perfect balance of old mixing with new. As you walk through the area, you can imagine the history that took place on these storied streets.
The Estates Wine Room
While in Pioneer Square visit The Estates Wine Room for a wine pairing experience. Keith and I visited on a Monday afternoon. When we walked in, there was Frank Sinatra music playing setting a nice mood. We decided to do a wine pairing experience.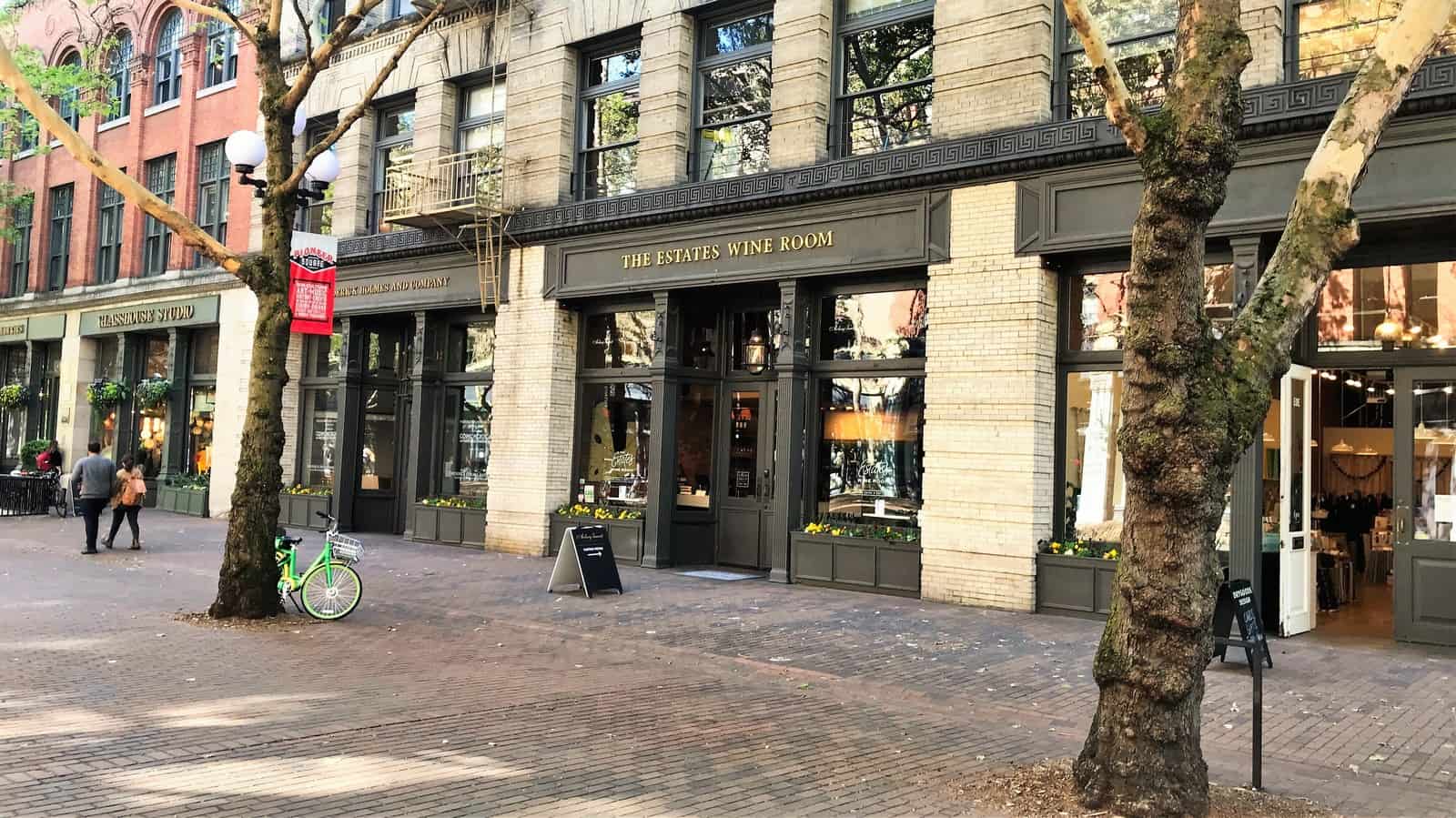 For the wine pairing experience, local artisan bites are paired with wines representing the diverse soils of the Northwest.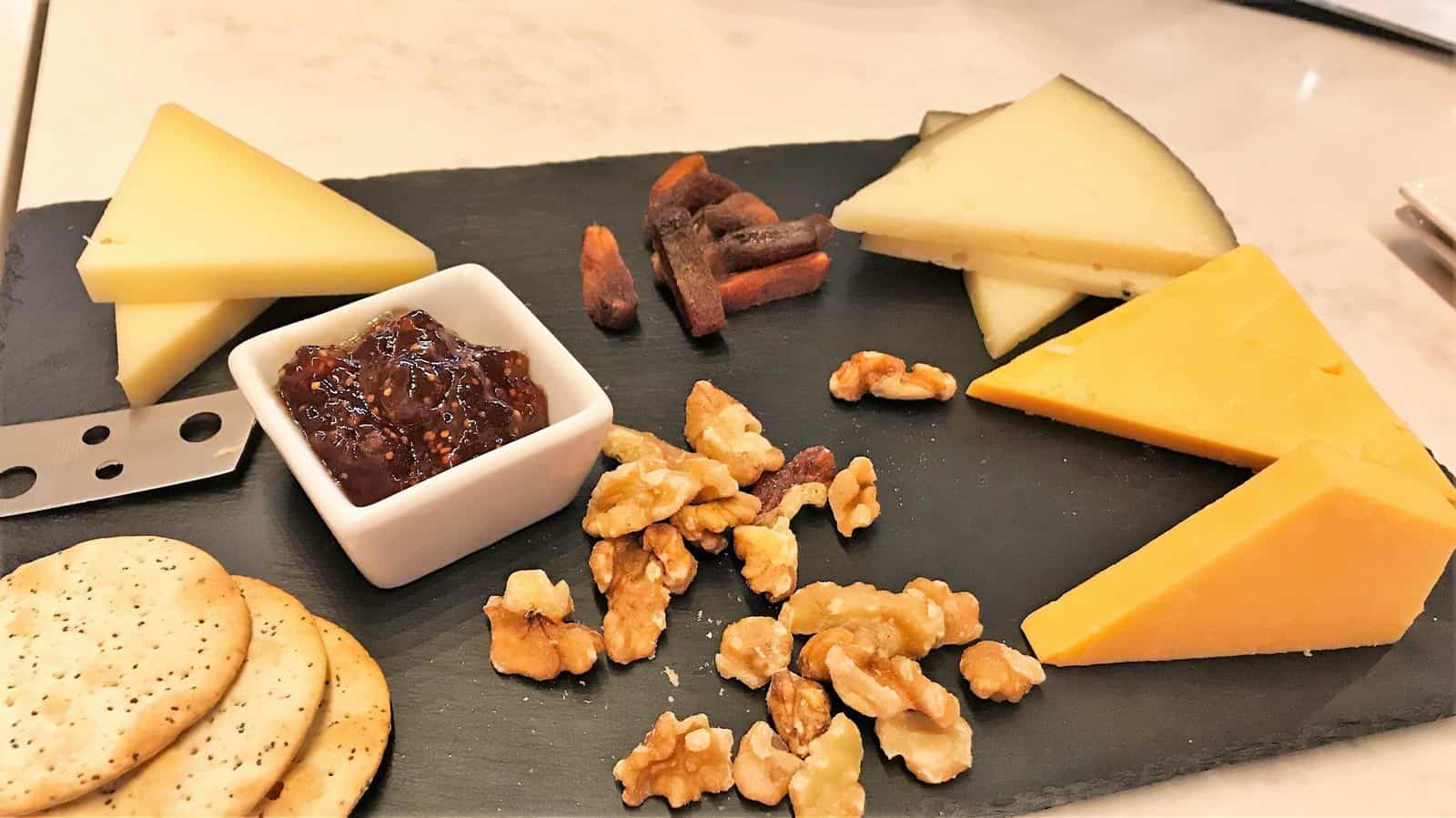 The vineyards of The Estates Wine Room are Double Canyon in Horse Heaven Hills, Washington, Seven Hills Winery in Walla Walla Valley, Washington and Archery Summit in Willamette Valley, Oregon. Unquestionably, the Estates Wine Room feels that these wineries have exceptional vineyards in renowned growing regions of the Pacific Northwest.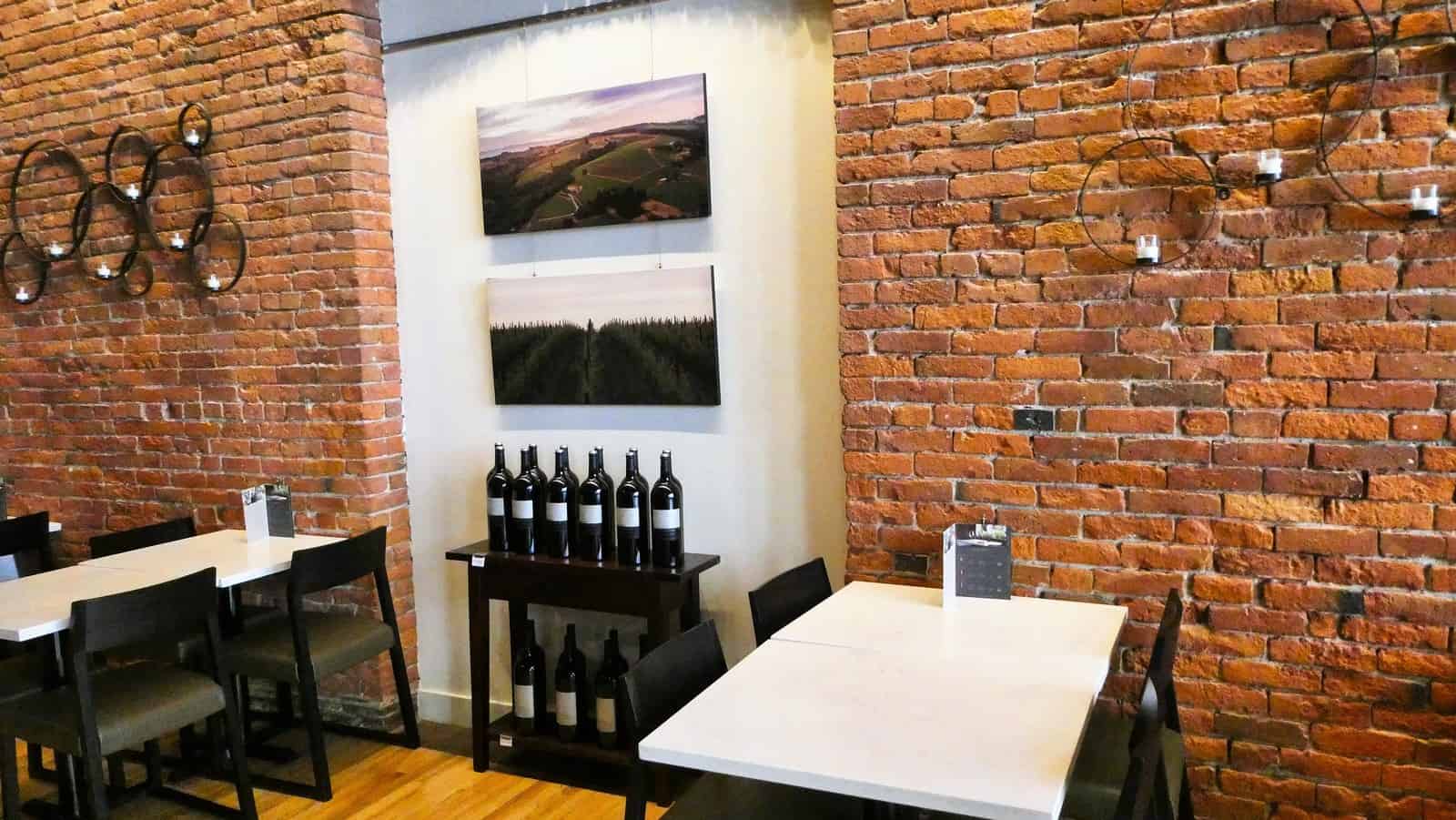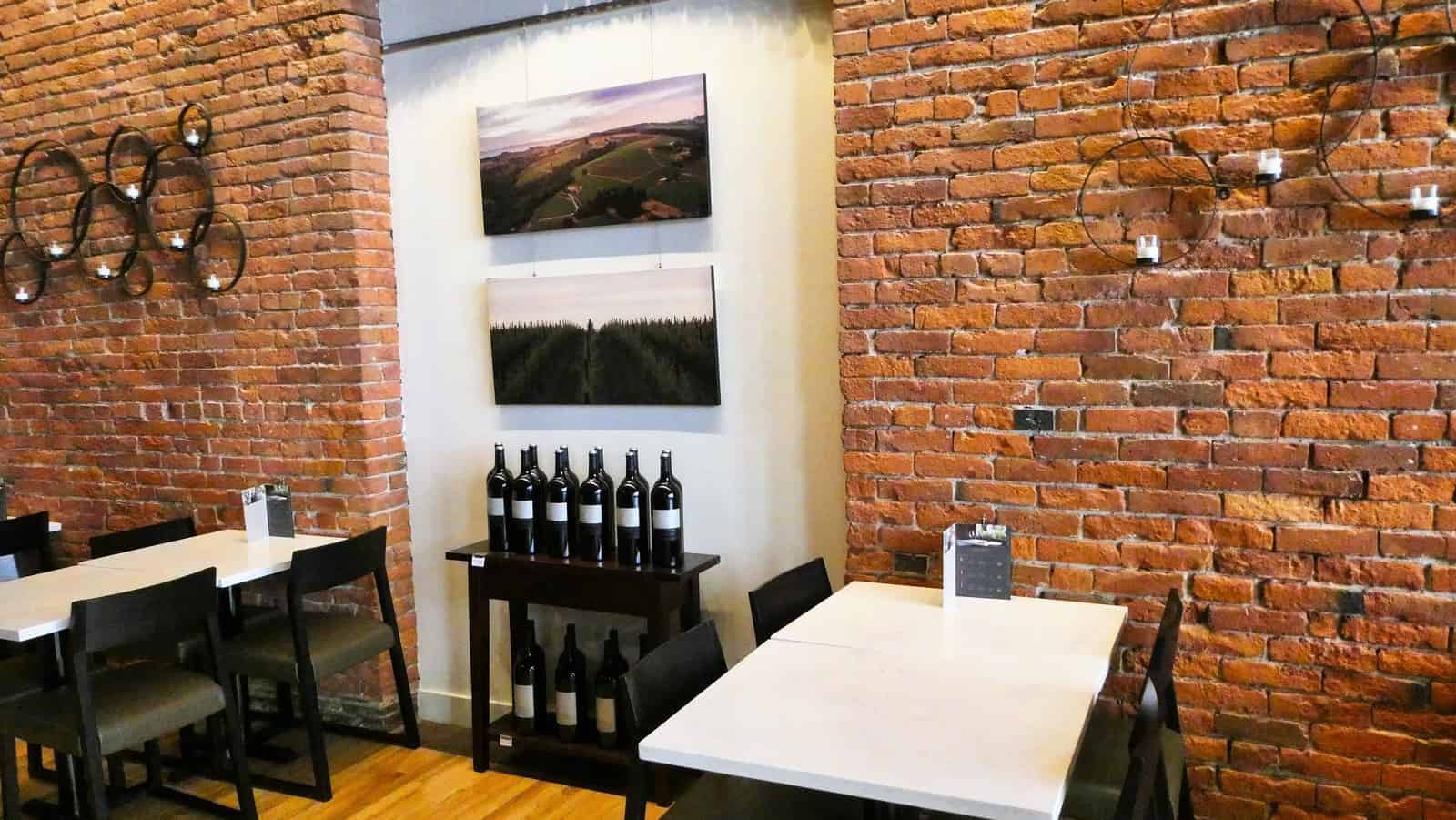 First located in the heart of Walla Walla, Washington, is Seven Hills Winery. Seven Hills is one of the region's oldest and most respected wineries. Additionally, Seven Hills makes elegant and balanced wines from old vines.
Next, there is Double Canyon in Horse Heaven Hills, Washington named for two ravines that run through the property. Its desirable location is close to the Columbia River. Without doubt, volcanic activity, ancient glacial deposits, and a persistent wind that blows from the river makes the soil unique in Horse Heaven Hills. Double Canyon wines capture that unique character in their wine.
Oregon Wine in Washington?
Last, there is the Archery Summit in Willamette Valley, Oregon. Archery Summit is known for its great Oregon Pinot Noir. The soil in Willamette Valley has an ancient history. The earth of Willamette Valley is well-drained and rich in minerals due to geological activity dating back to the Ice Age.
Keith and I tasted wine from all three wineries. While we enjoyed all of the wines, my favorite was the 2015 Double Canyon Vineyard Cabernet Sauvignon. Keith's favorite was a 2015 Seven Hills Ciel du Cheval Vineyard Red Wine.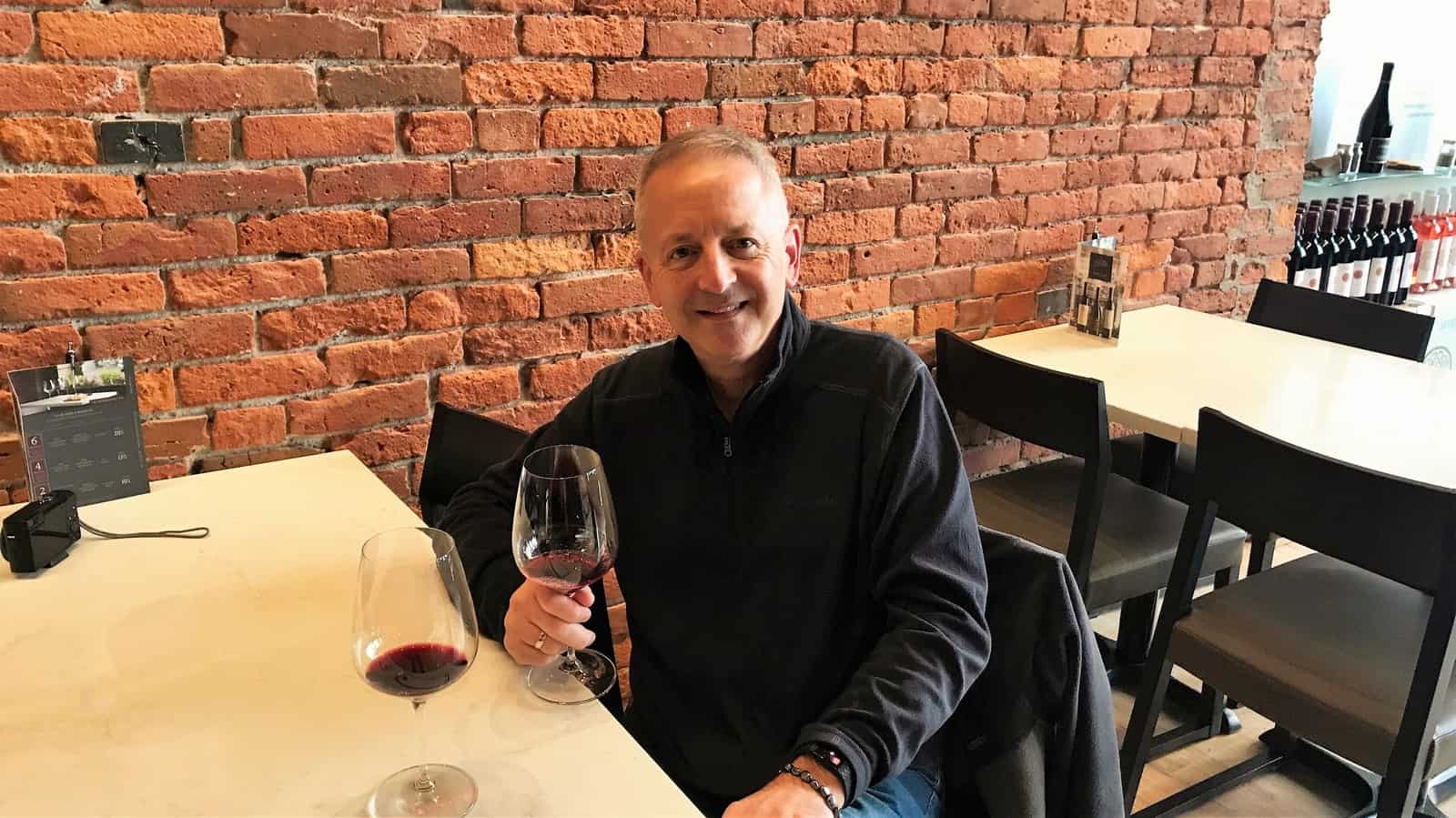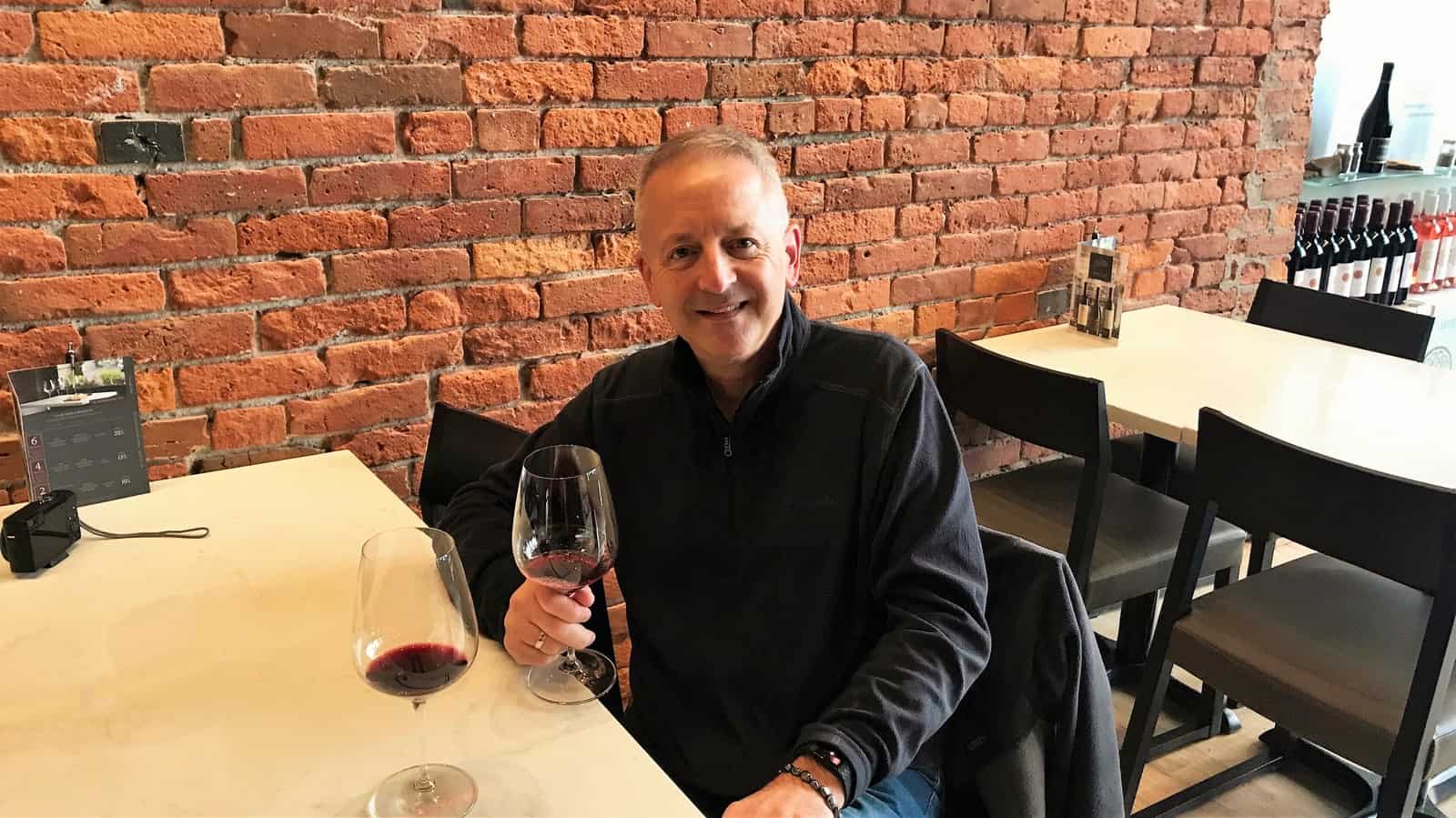 The Estates Wine Room provides a lovely place to taste Washington and Oregon wine without leaving the city.
Where to Dine in Seattle
Finally, we have two recommendations for dinner in two different neighborhoods. The first is Tulio Ristorante. We love restaurants whose menu is inspired by travel. To that end, Tulio brings authentic cuisine, from Northern Italy to Seattle. Tulio's dishes are simple yet sophisticated, mingling rustic Italian preparations with local ingredients to form bold flavors.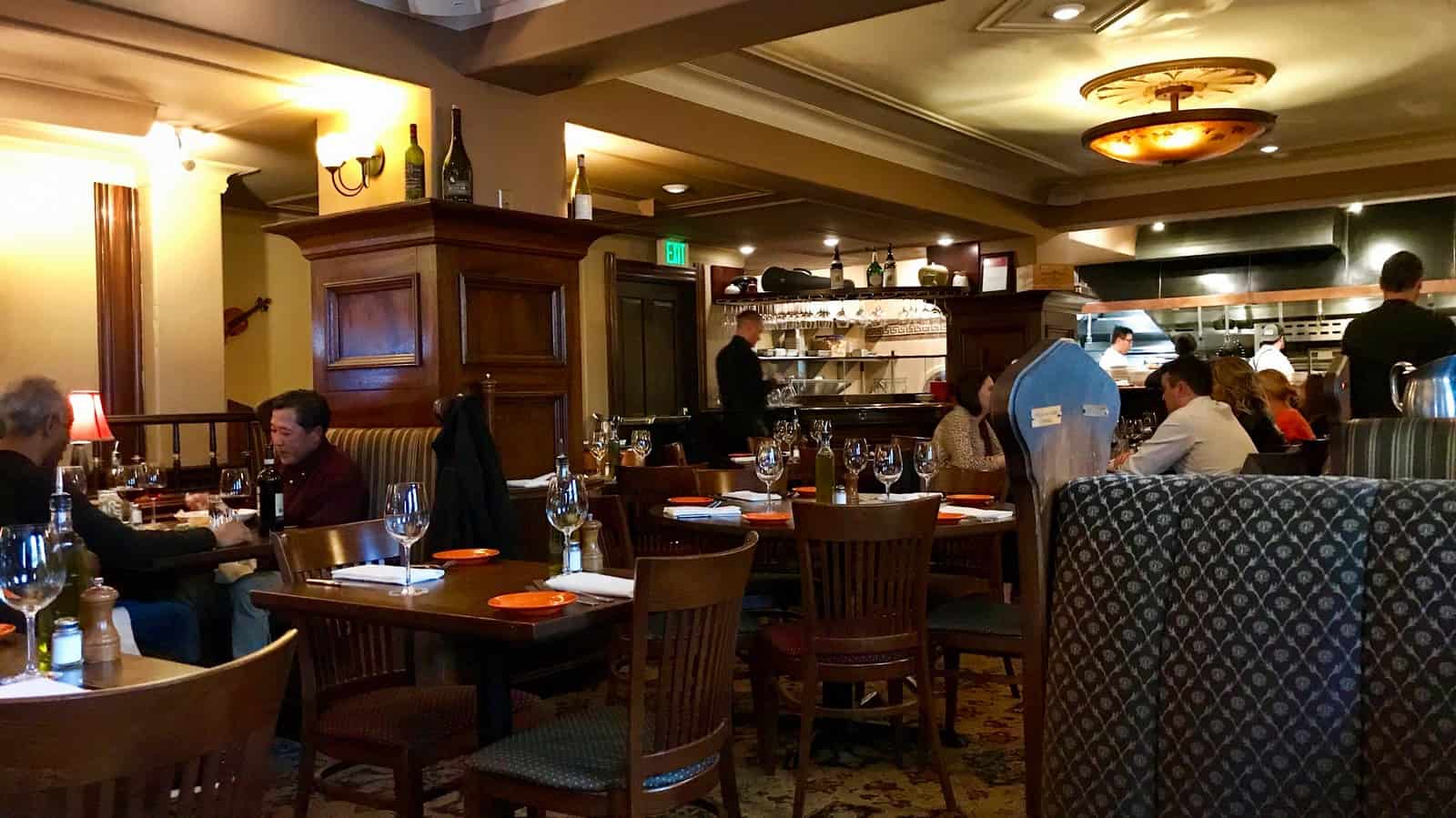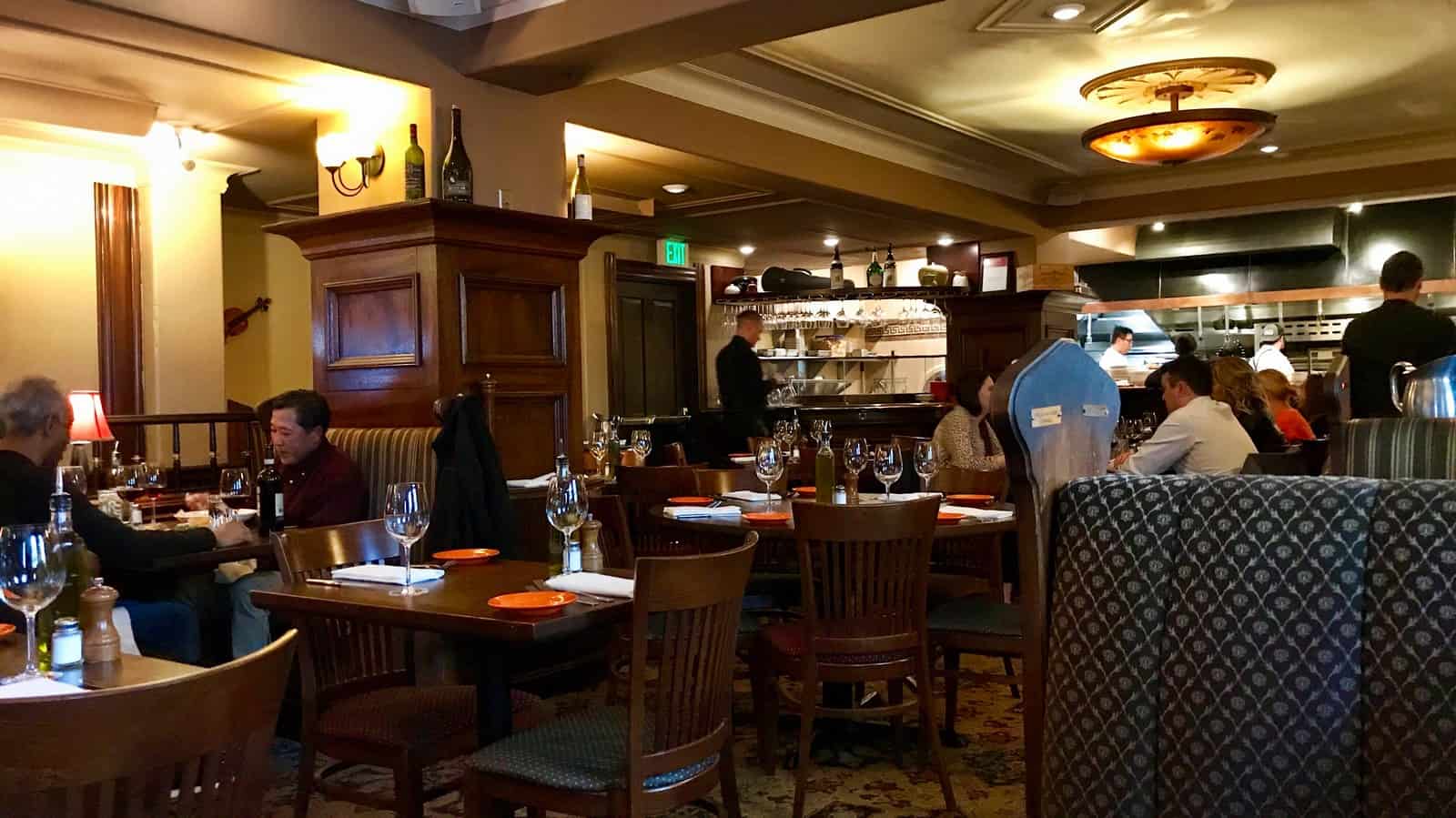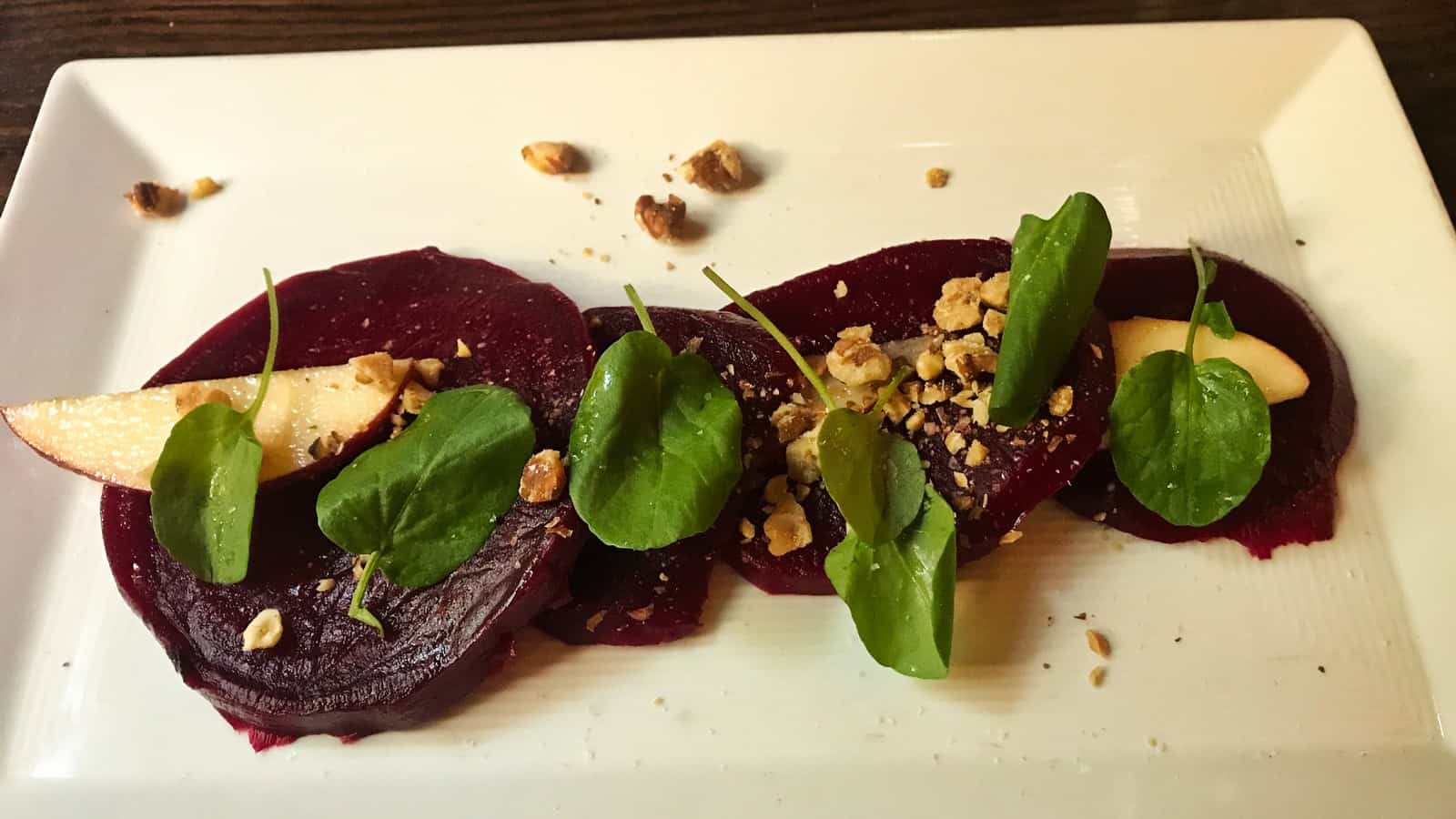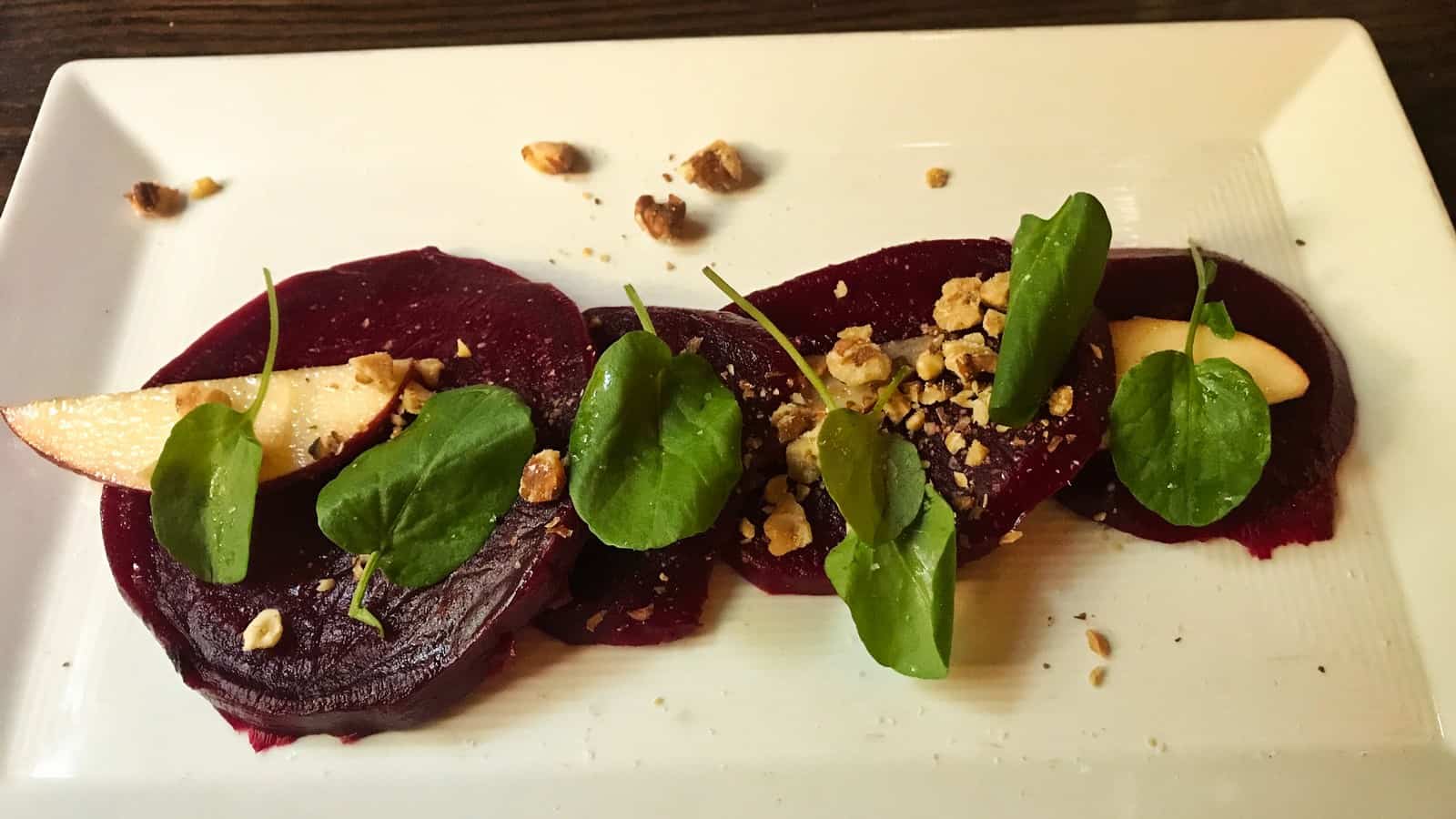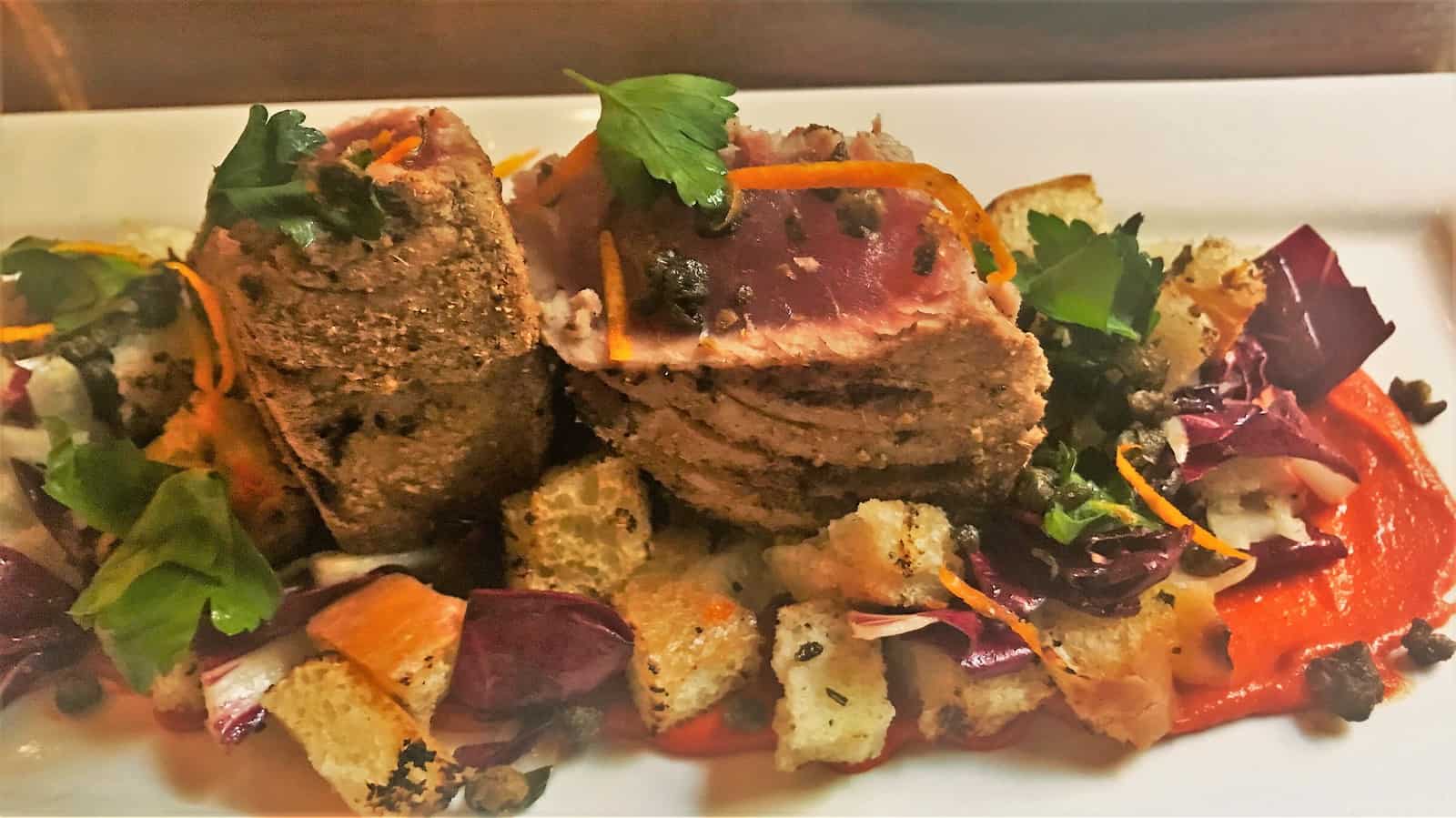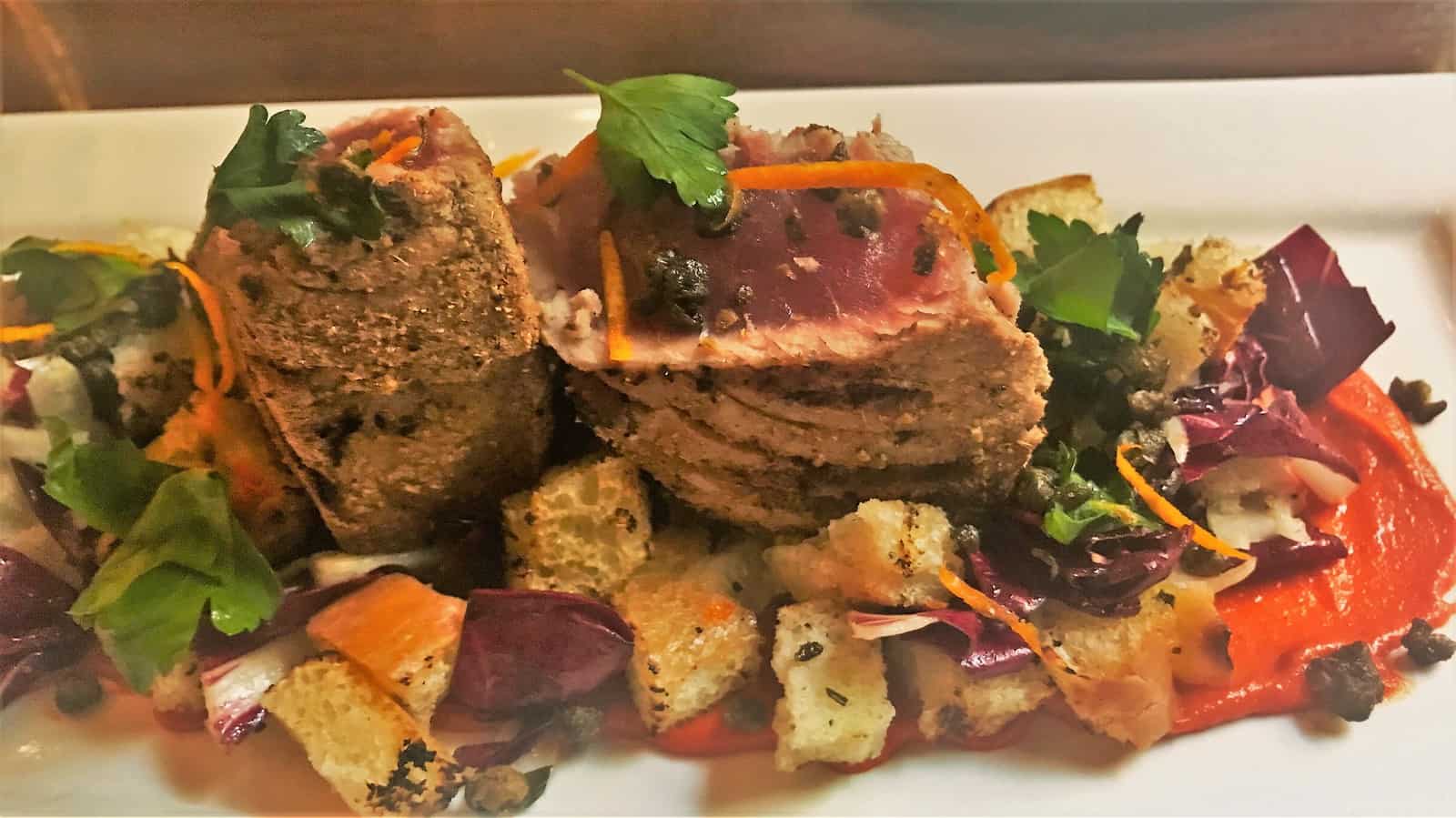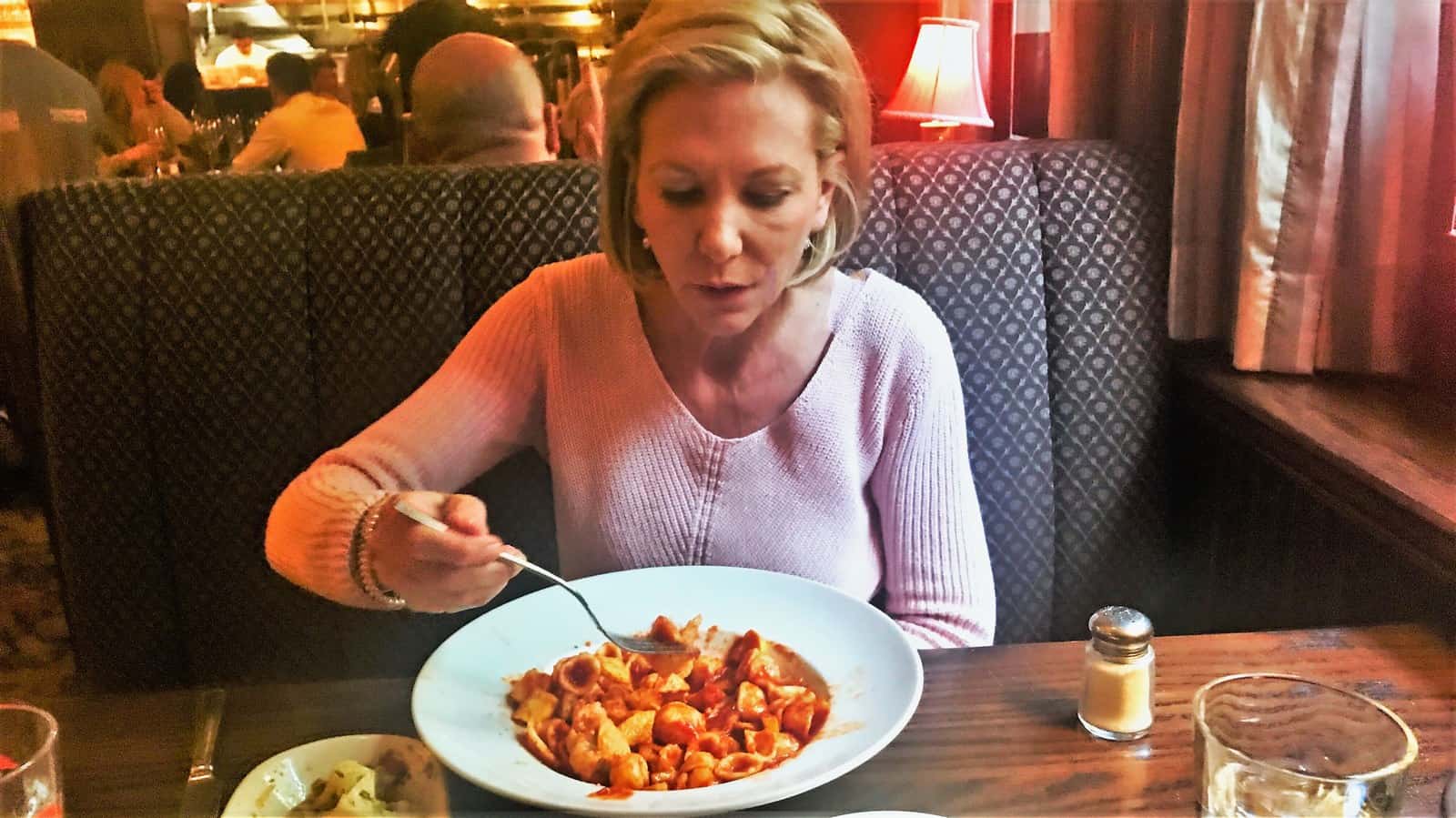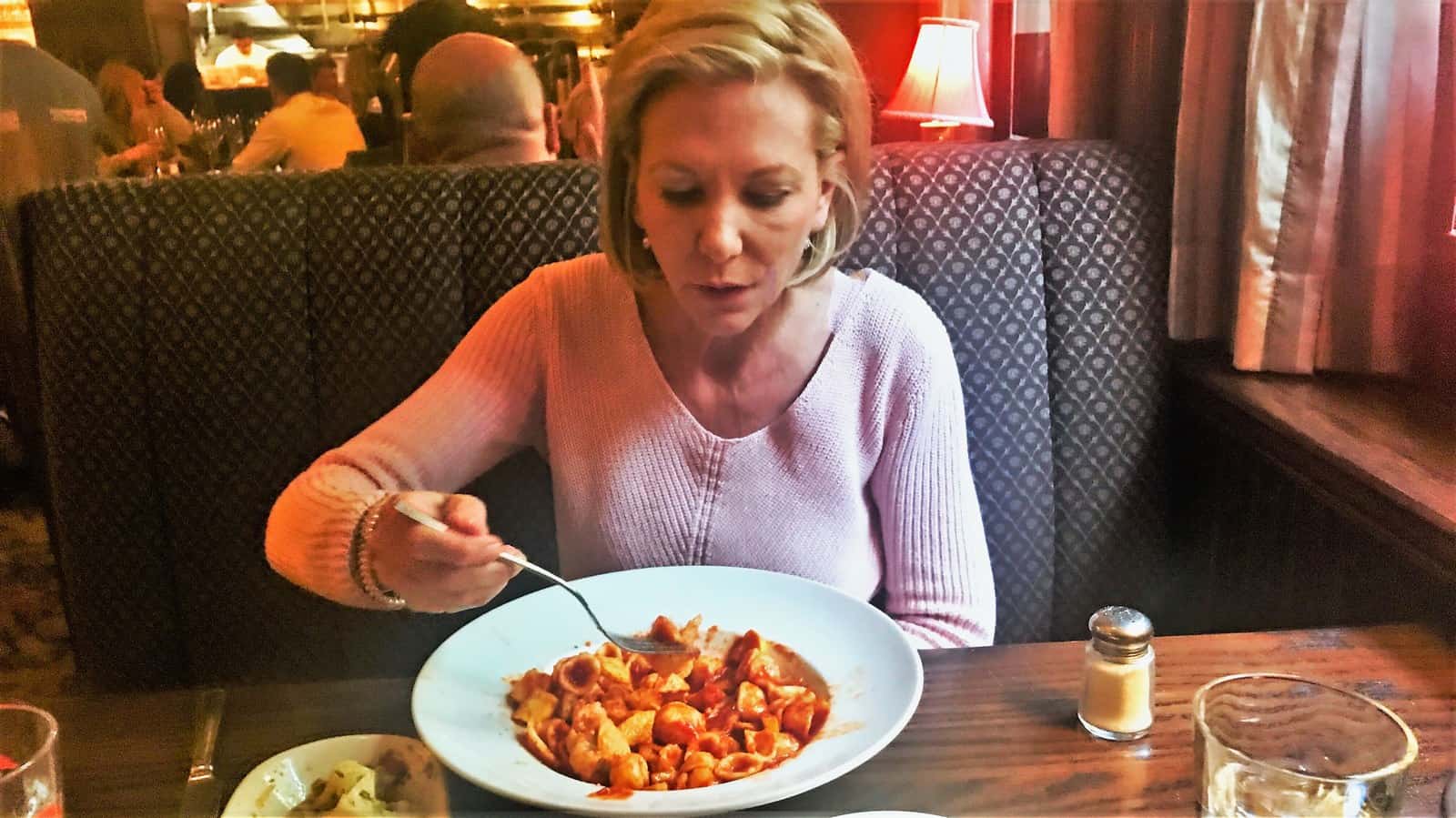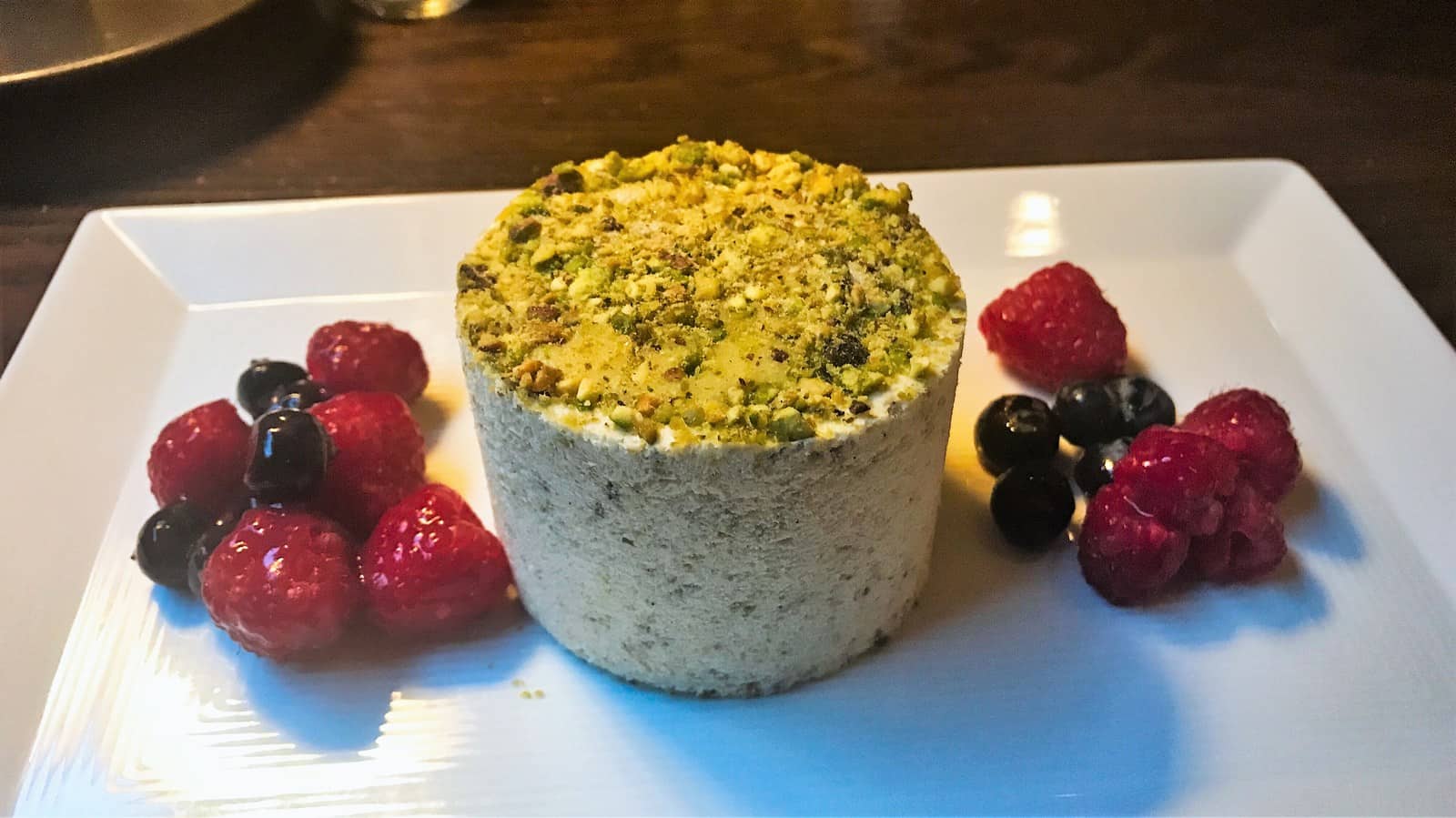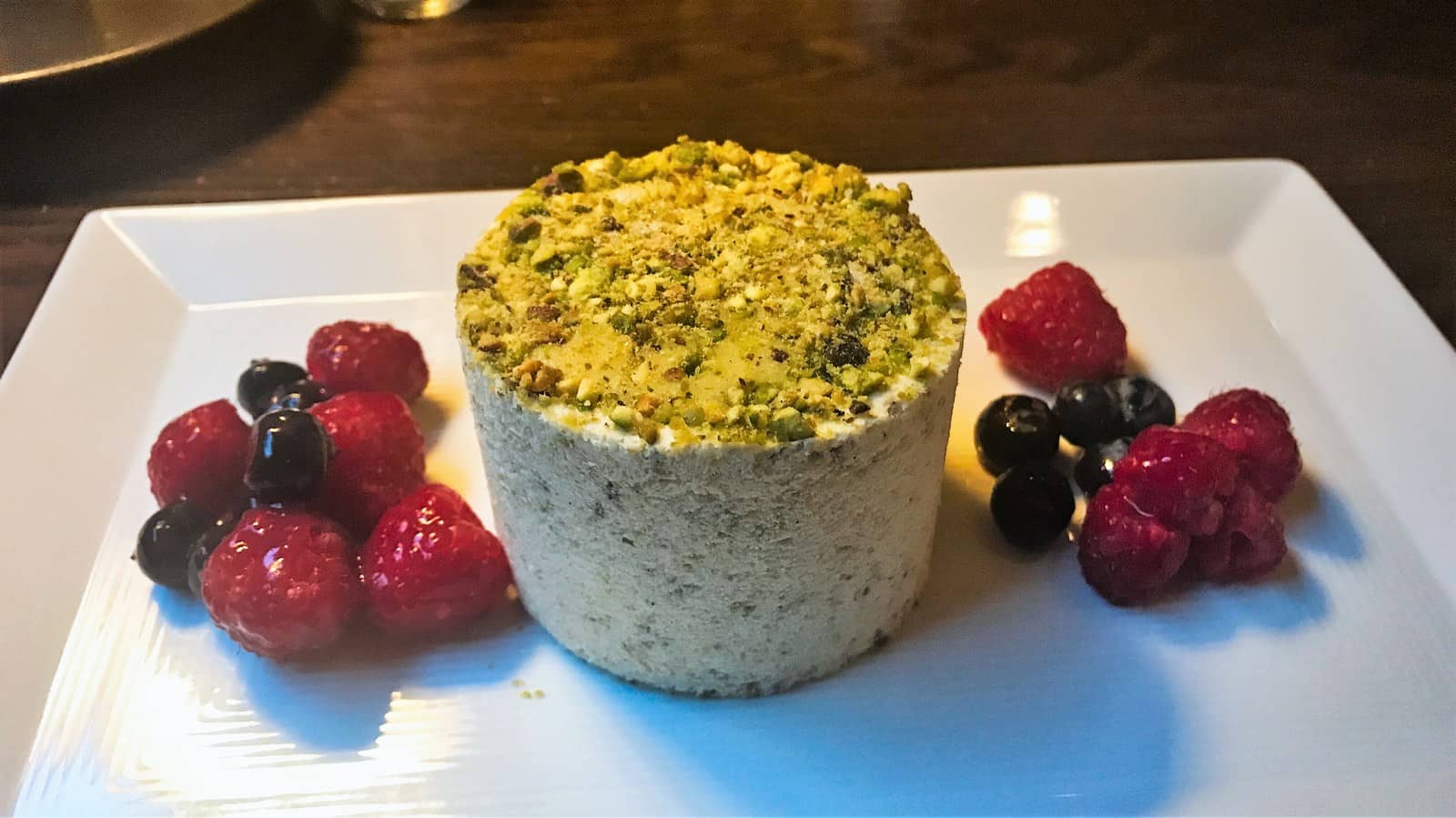 FlintCreek Cattle Company
Our second dining recommendation is for the FlintCreek Cattle Company located in the Greenwood neighborhood. Greenwood is a neighborhood in north-central Seattle. In short, the mission at FlintCreek Cattle Company is to serve premium meats obtained from well managed small-scale farms and ranches that yield responsibly raised, pastured, grass-fed animals without added hormones and antibiotics.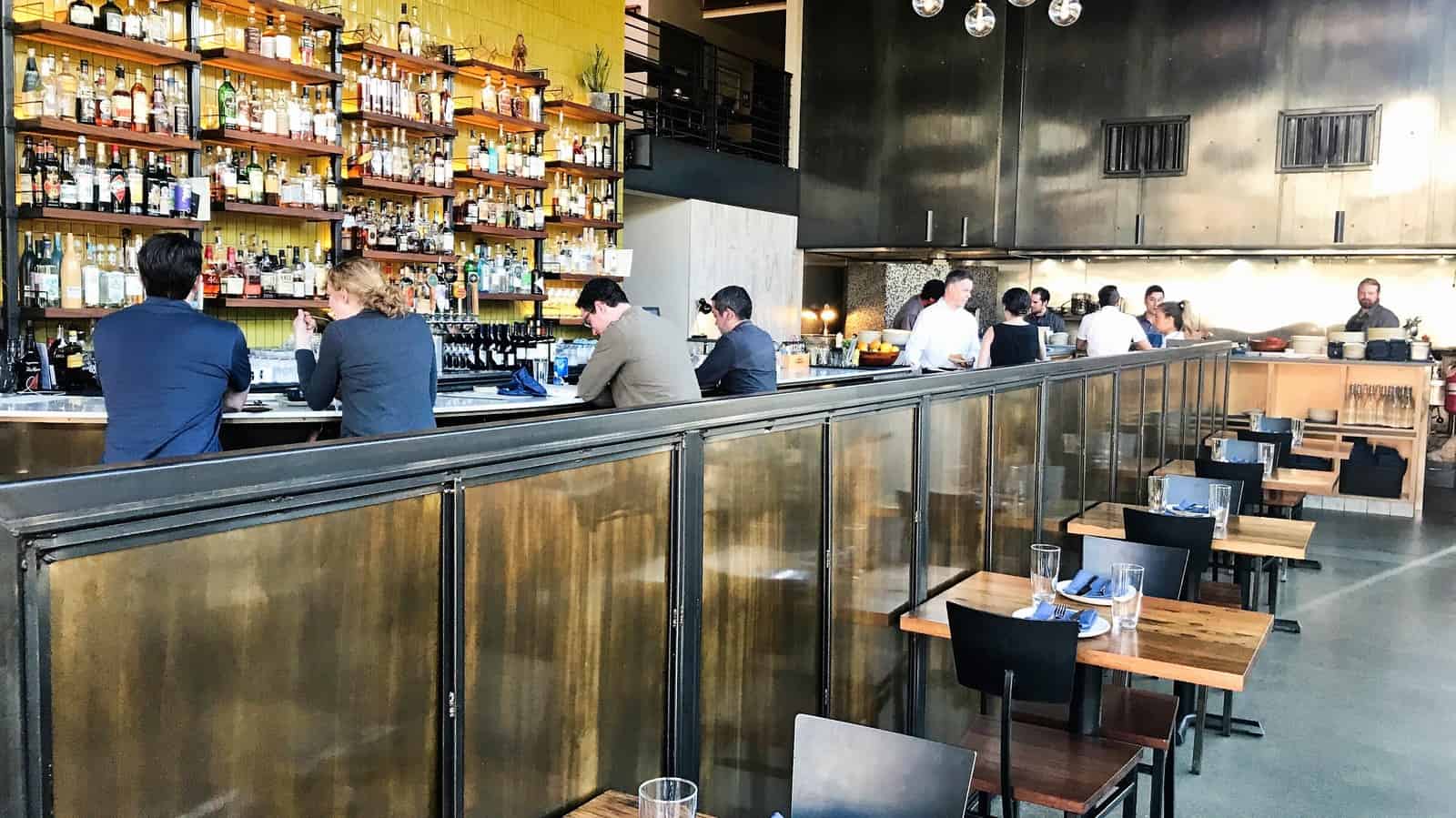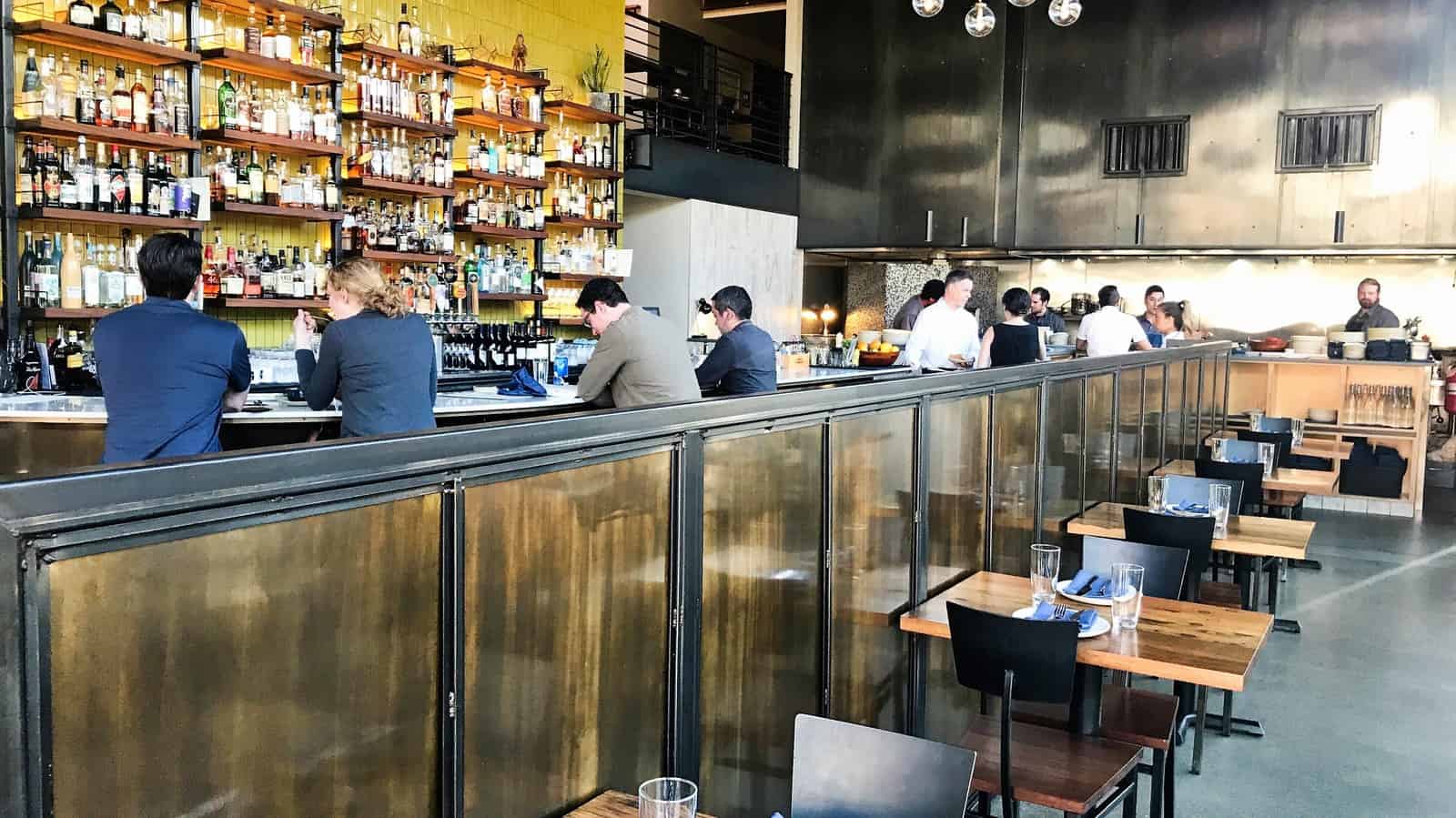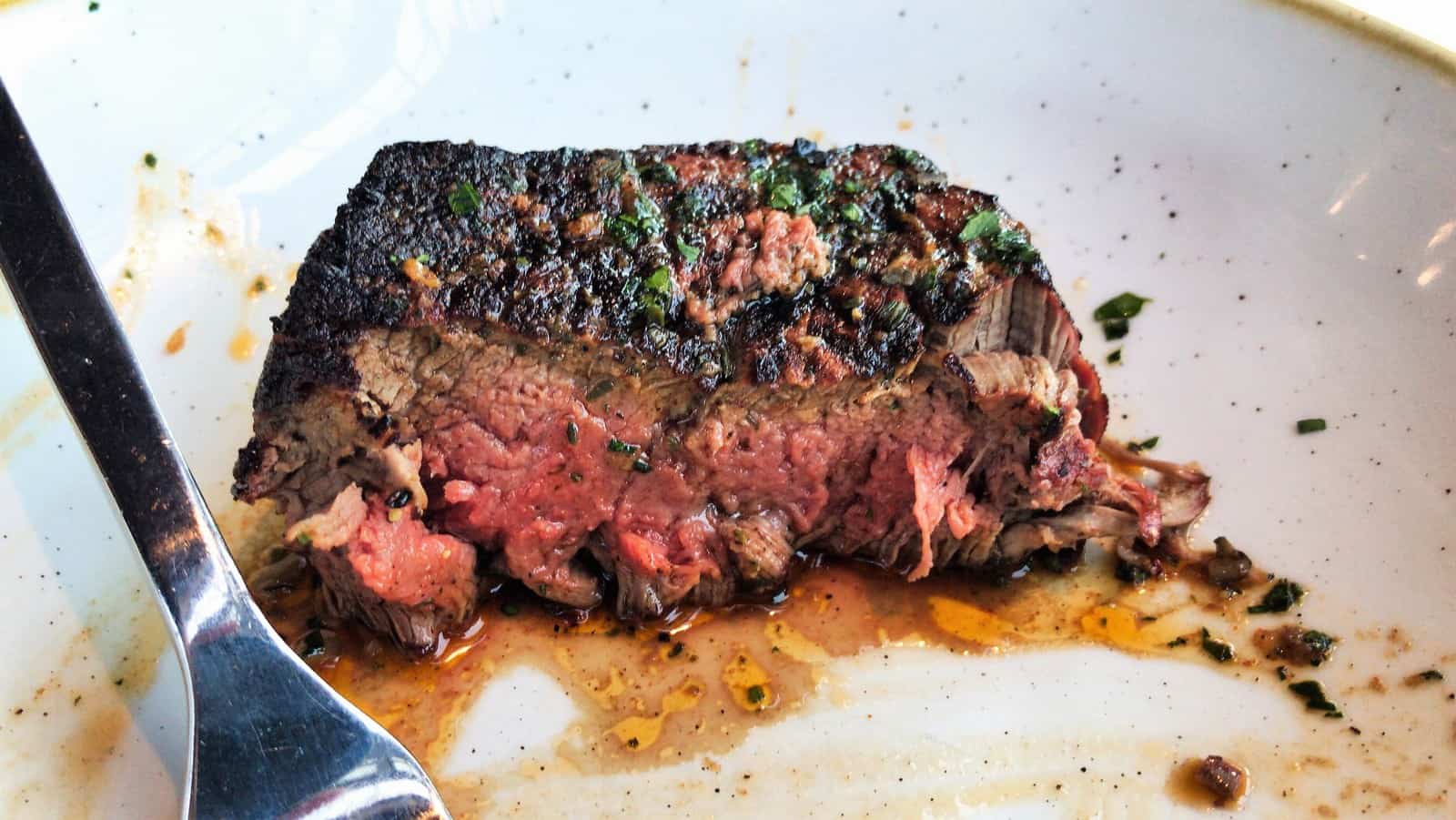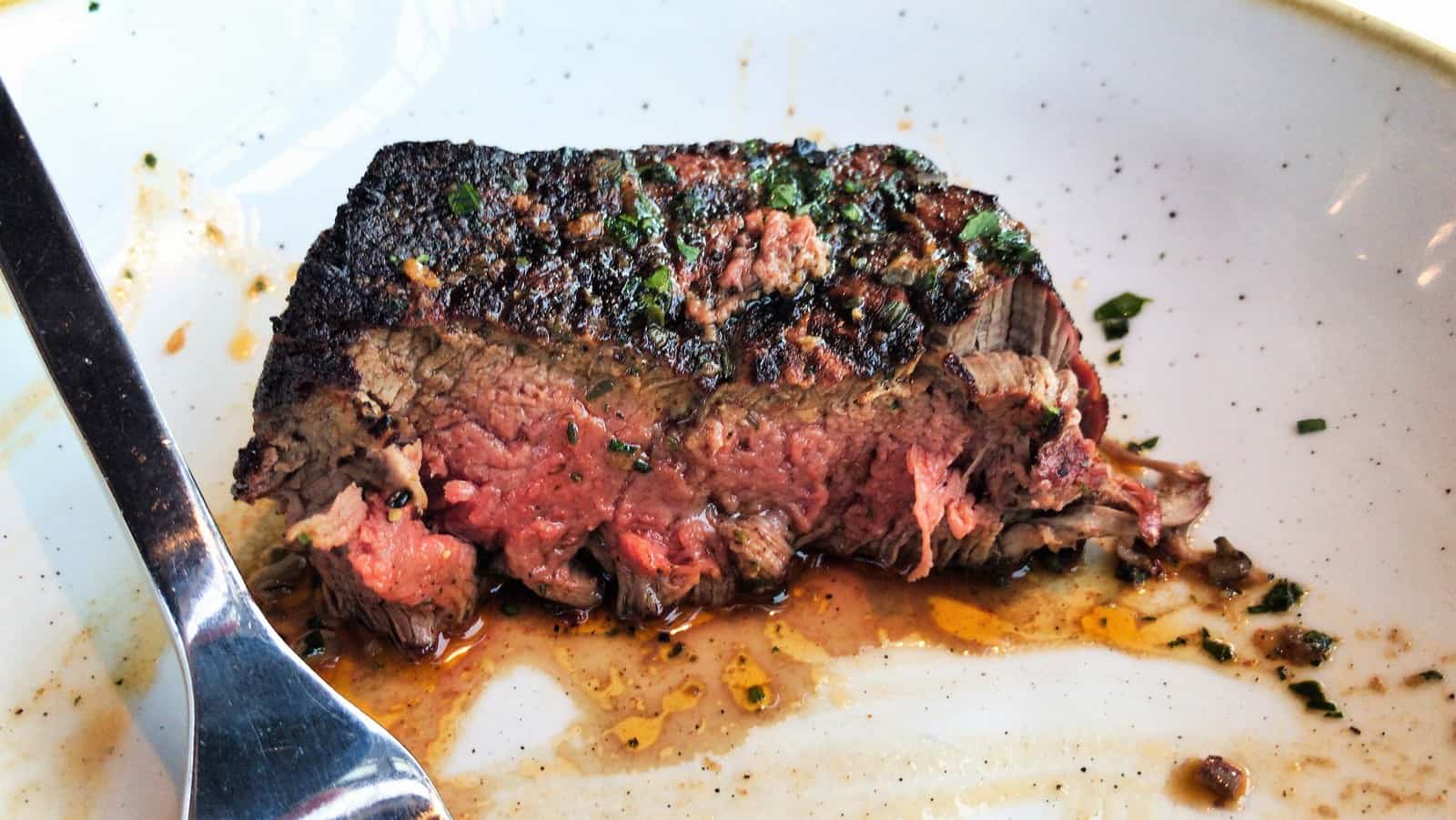 As you probably know, I do not eat meat. I eat a plant-based diet. Even though FlintCreek is a steak house, they accommodated my dietary requests very deliciously.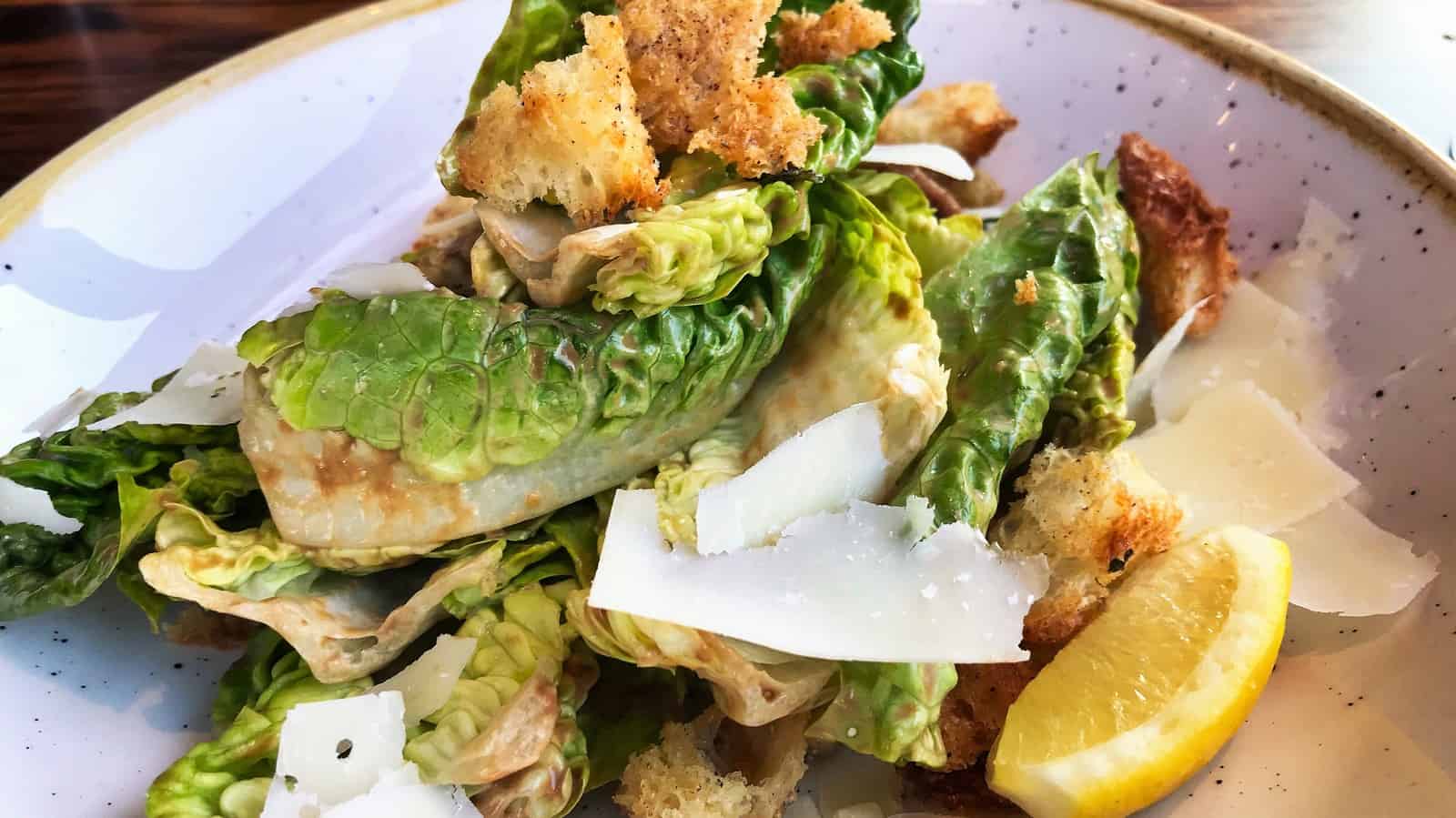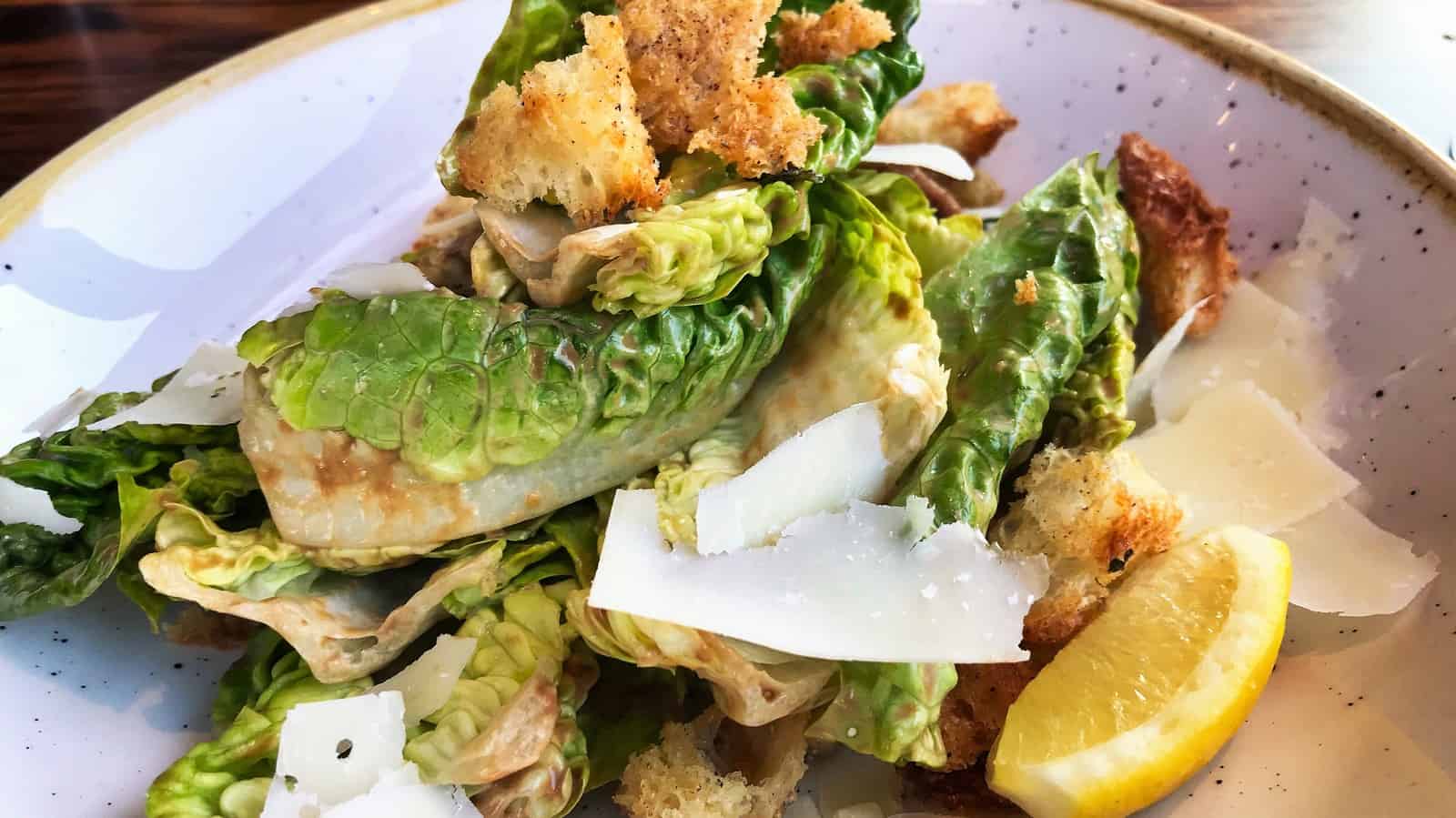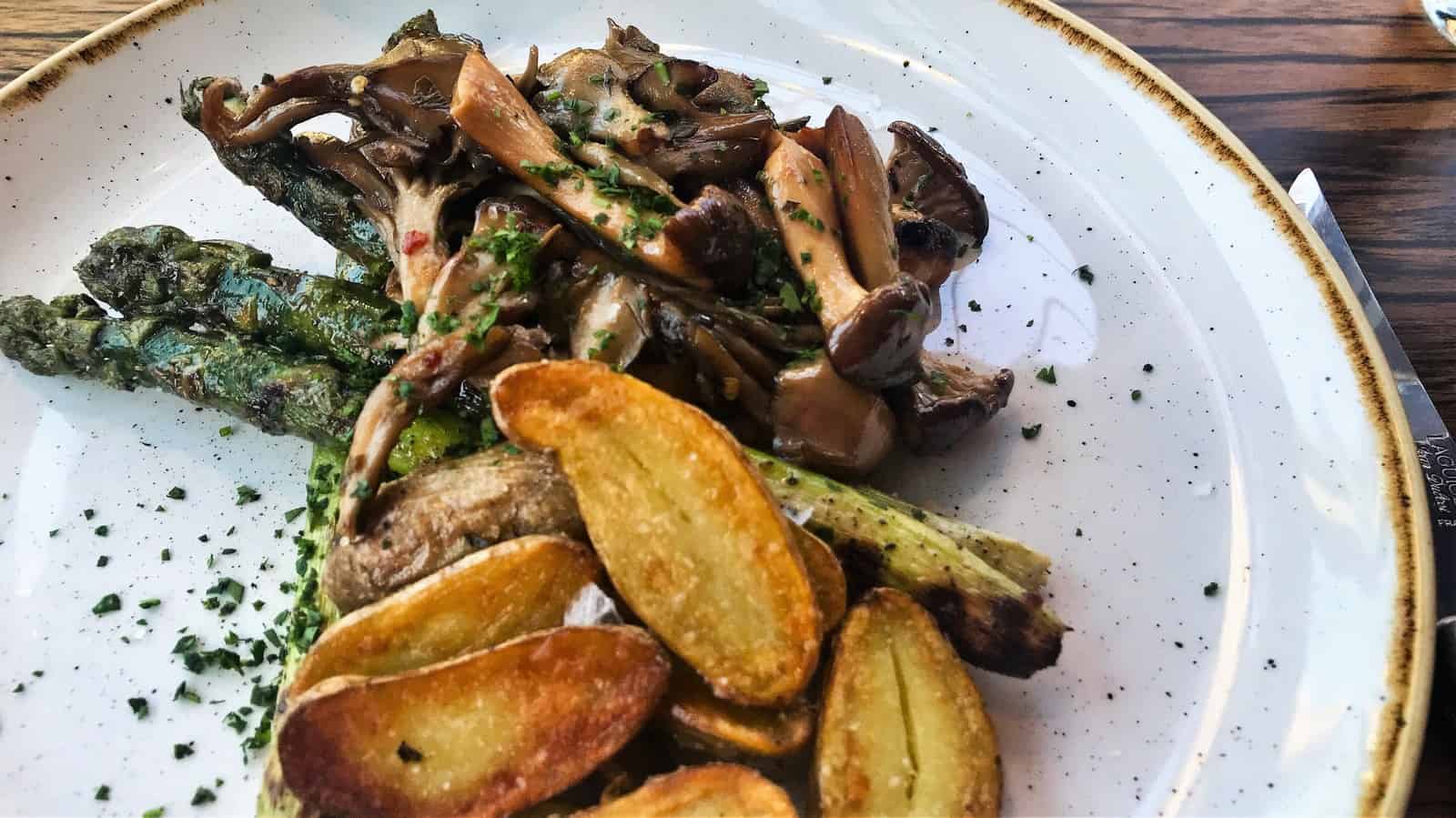 Unquestionably we had a wonderful evening at FlintCreek. Moreover, the service was great, the food and drinks were excellent. We only wish we could easily return right now.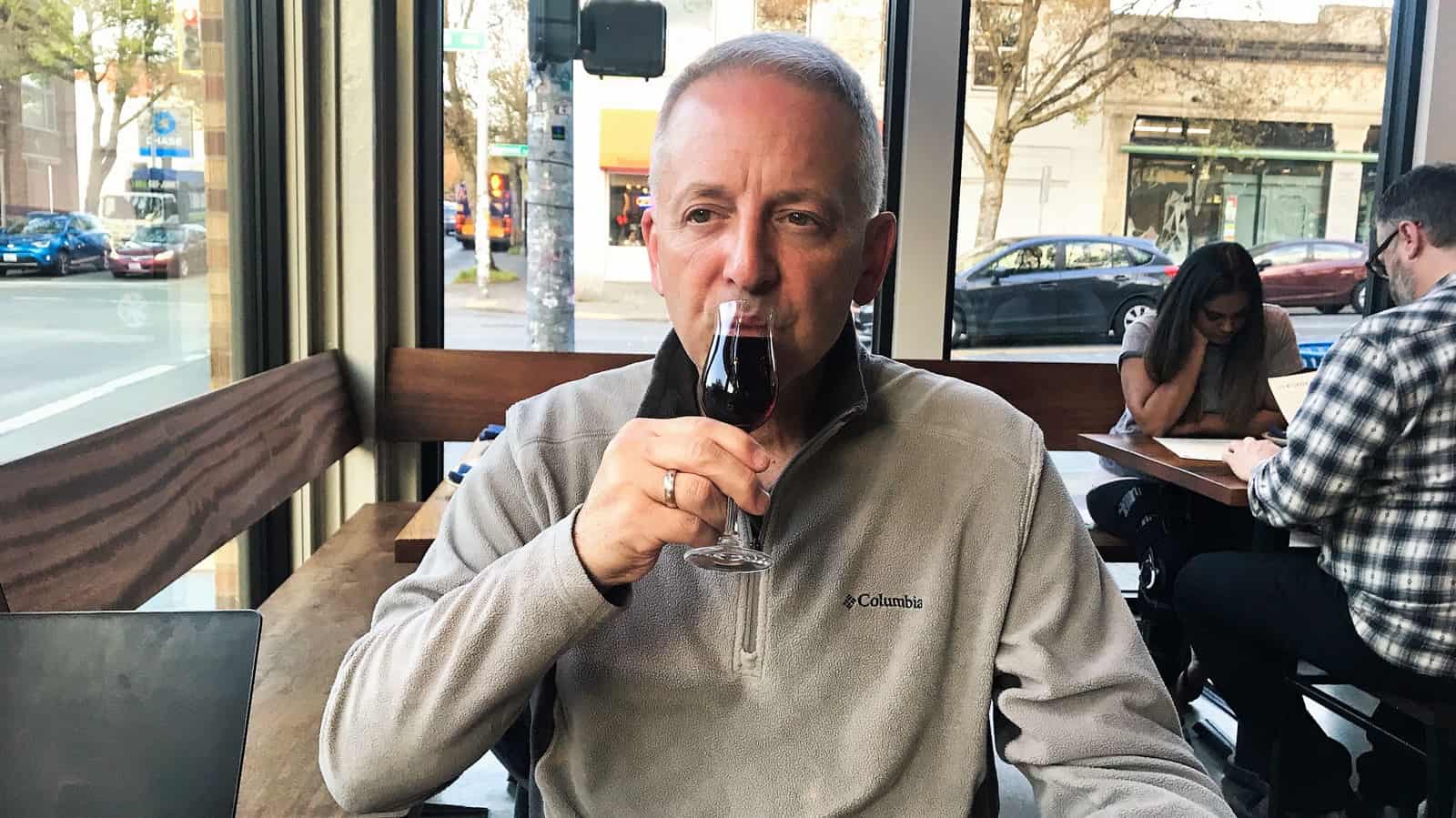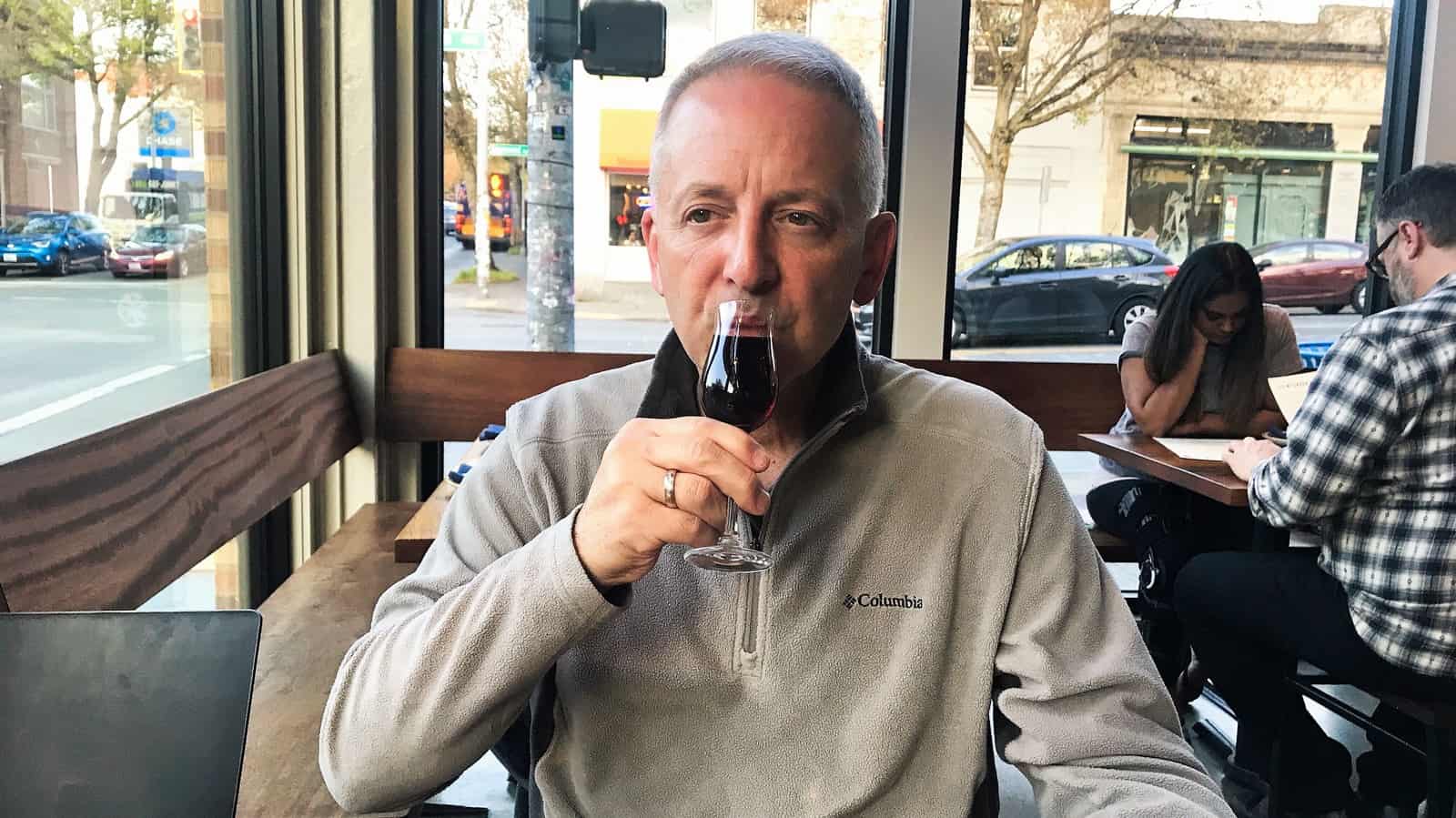 A Seattle Hidden Gem
Lastly, while in the Greenwood neighborhood of Seattle visit The Greenwood Space Travel Company. The Greenwood Space Travel Company are spreaders of the finest space travel supplies, including books on scientific theory, non-toxic consumables, and more. Surprisingly, Keith and I found this cute hidden gem after dinner at the Flint Creek Cattle Company. Specifically, we noticed their sign and wondered what in the world was this store.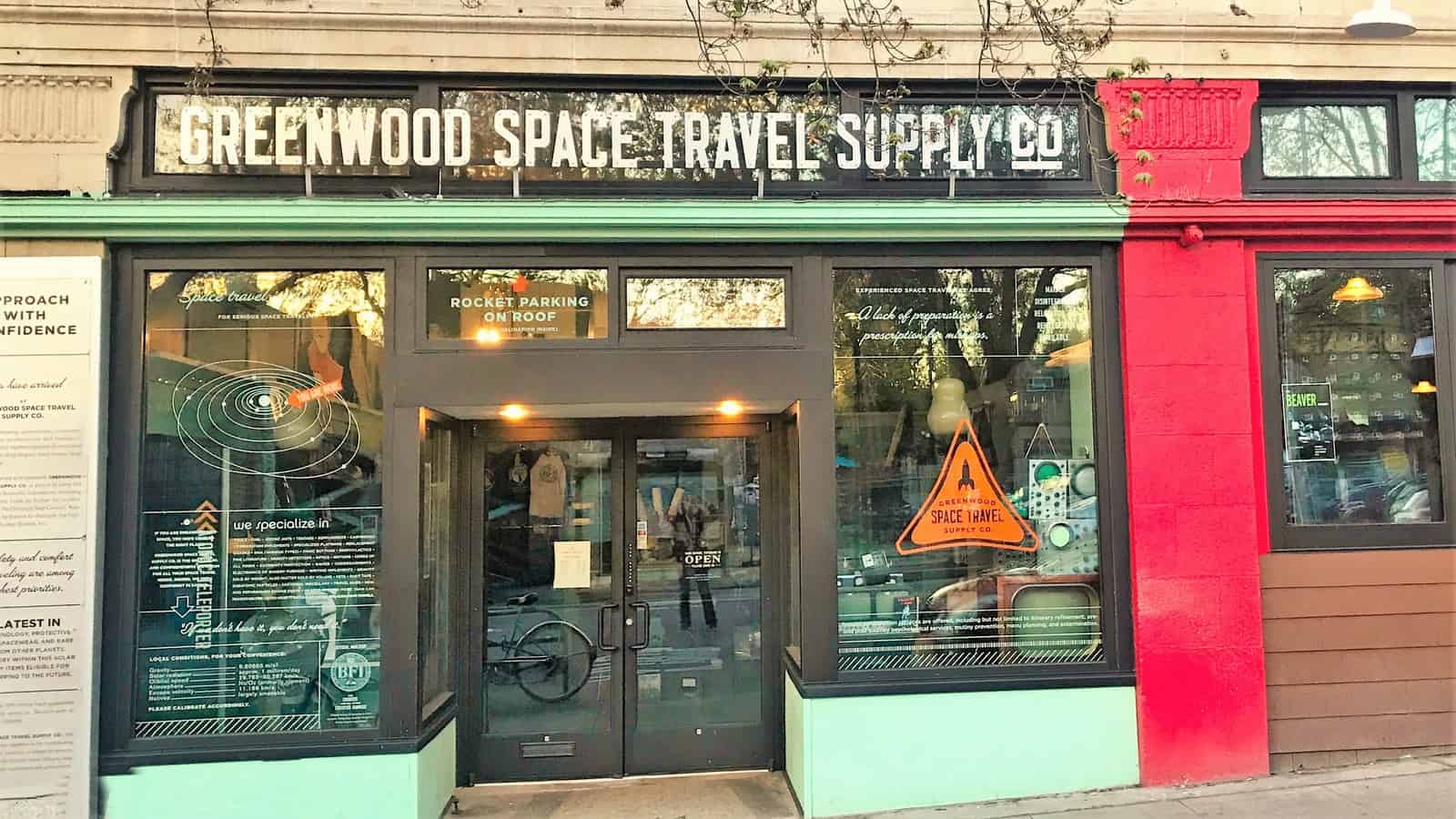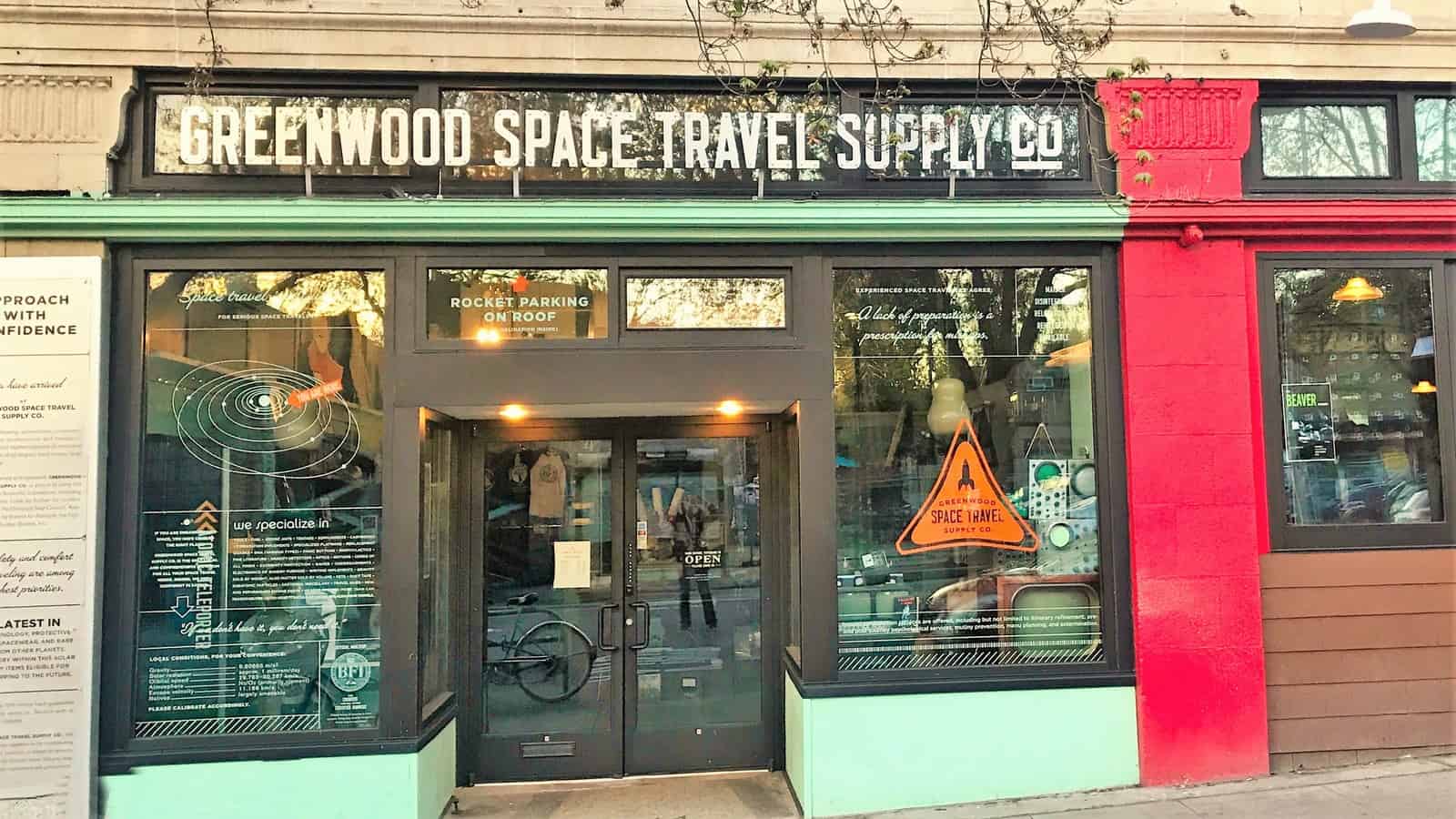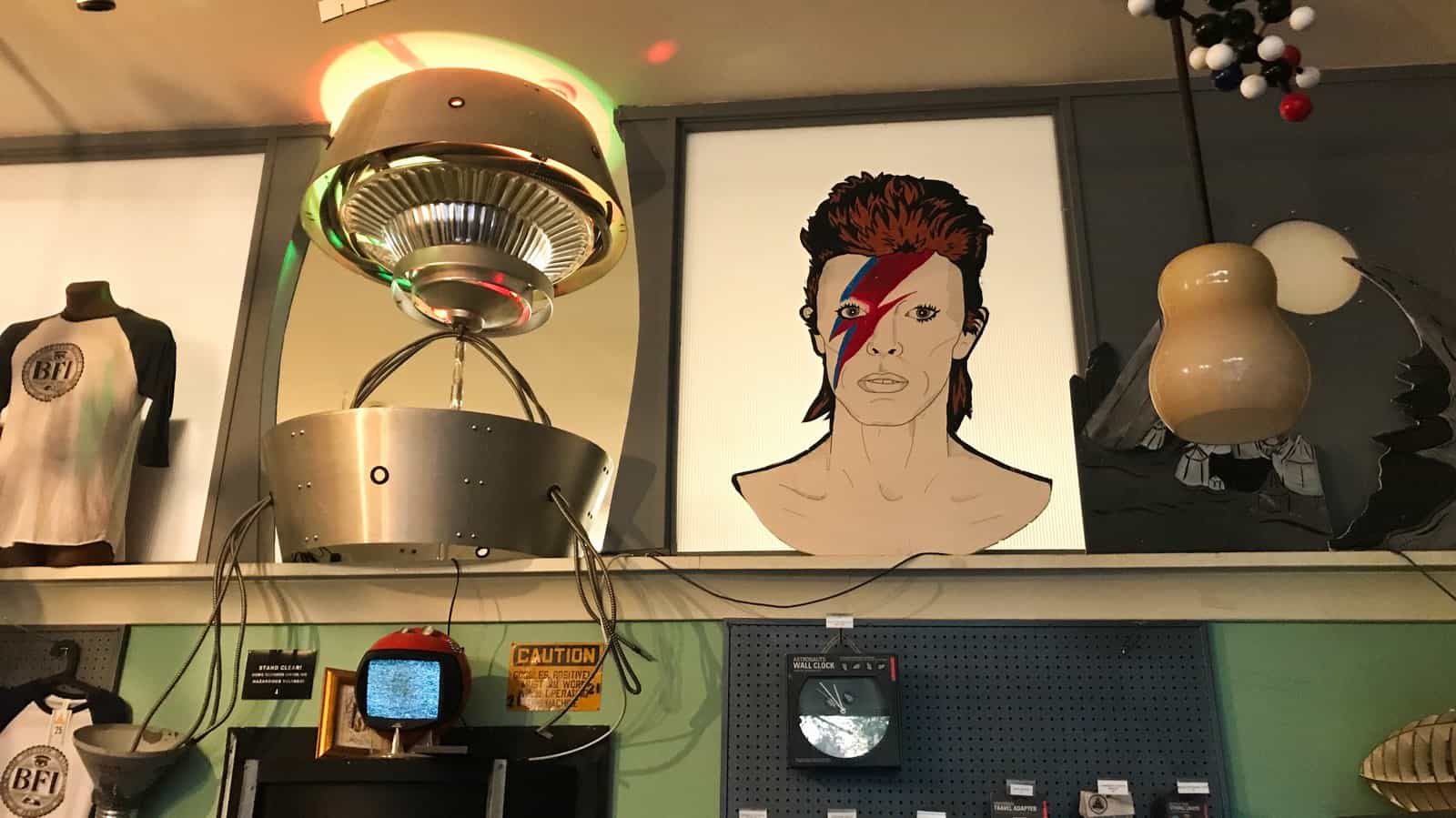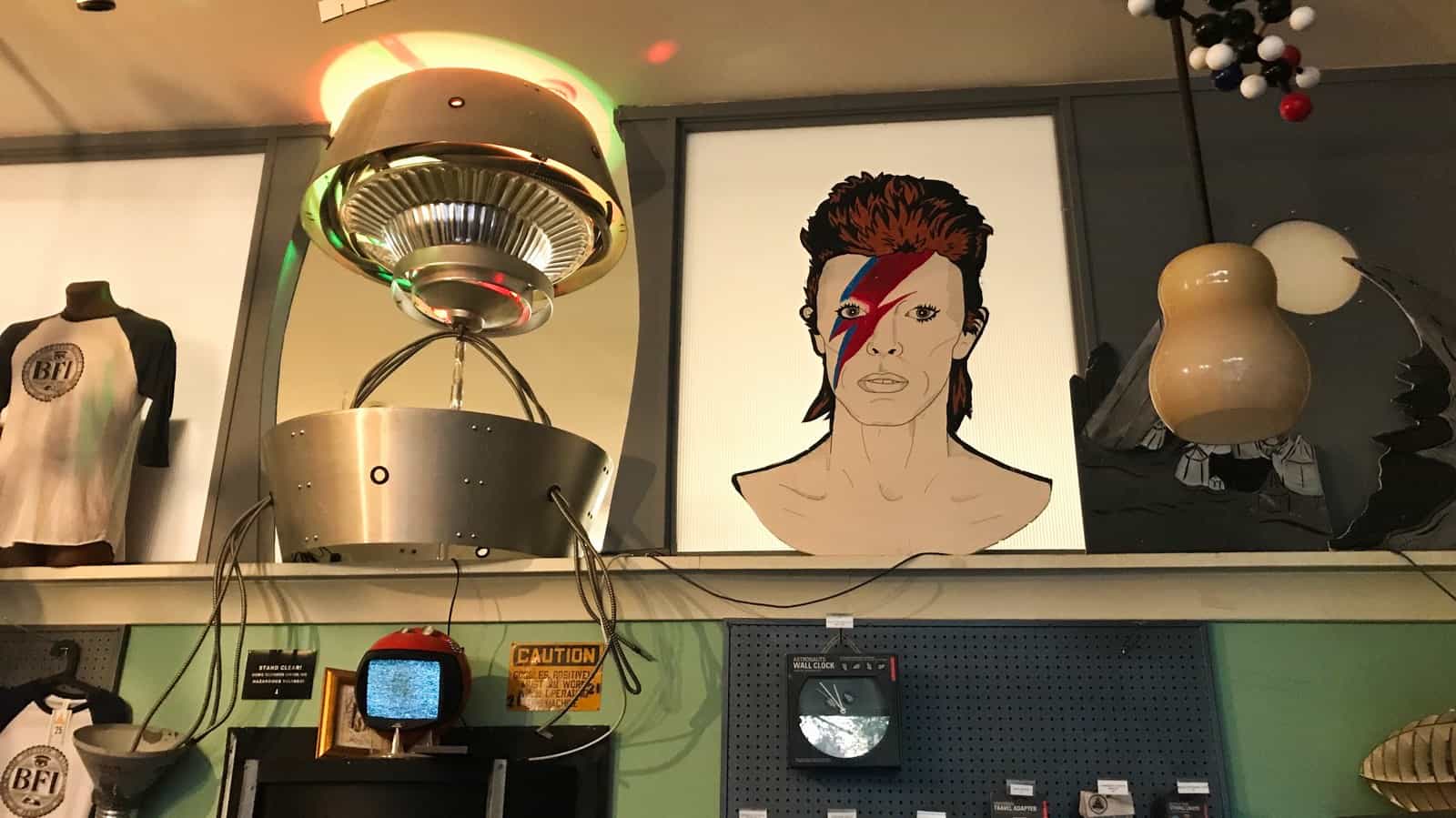 Also, the store serves as an outreach and fundraising instrument for The Greater Seattle Bureau of Fearless Ideas, a non-profit writing and tutoring center for humans aged 6 to 18. This is a great way for kids to get help on their creative writing skills. While the store says, they do import from space; unfortunately, they can only ship to the US and Canada.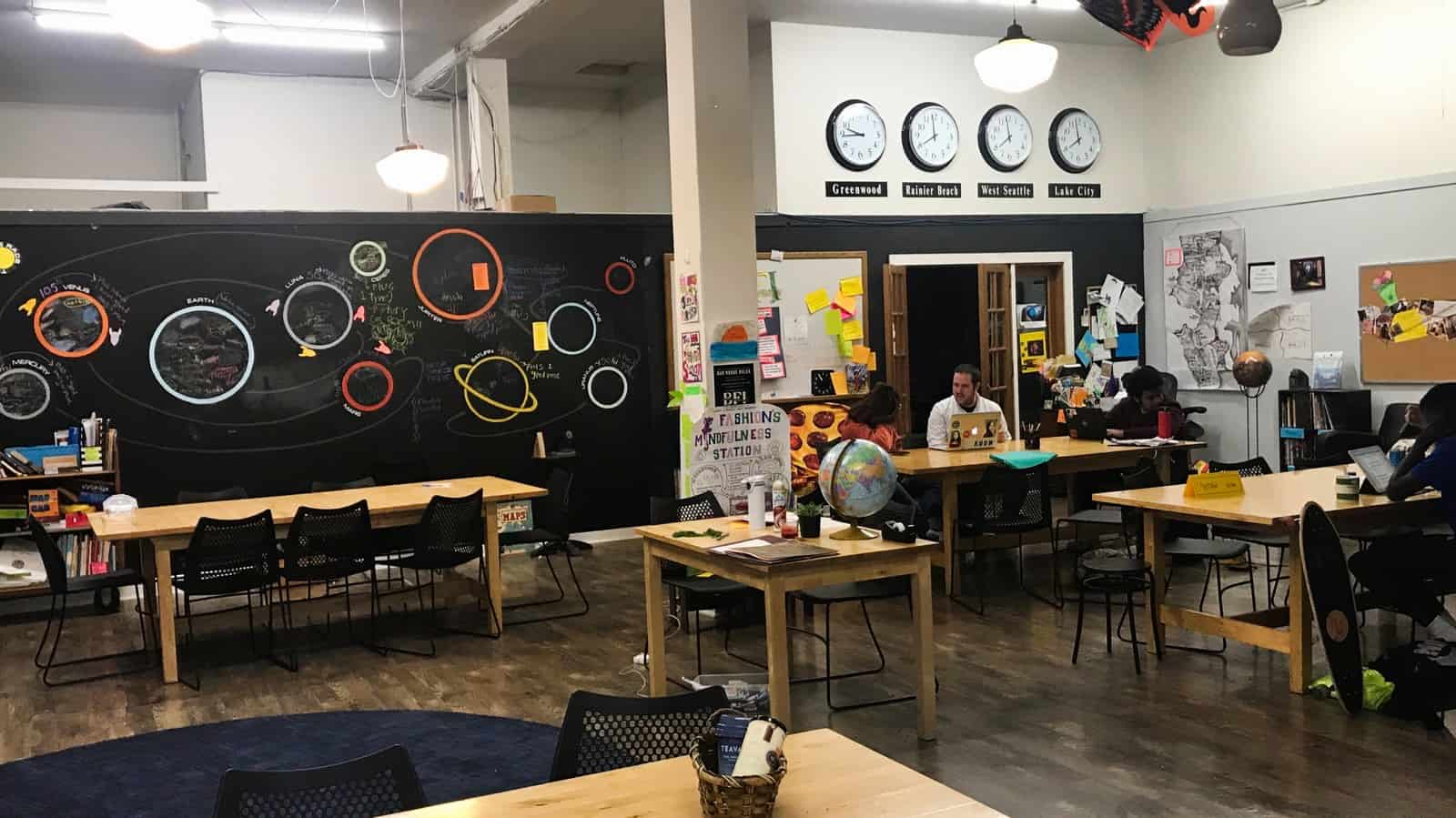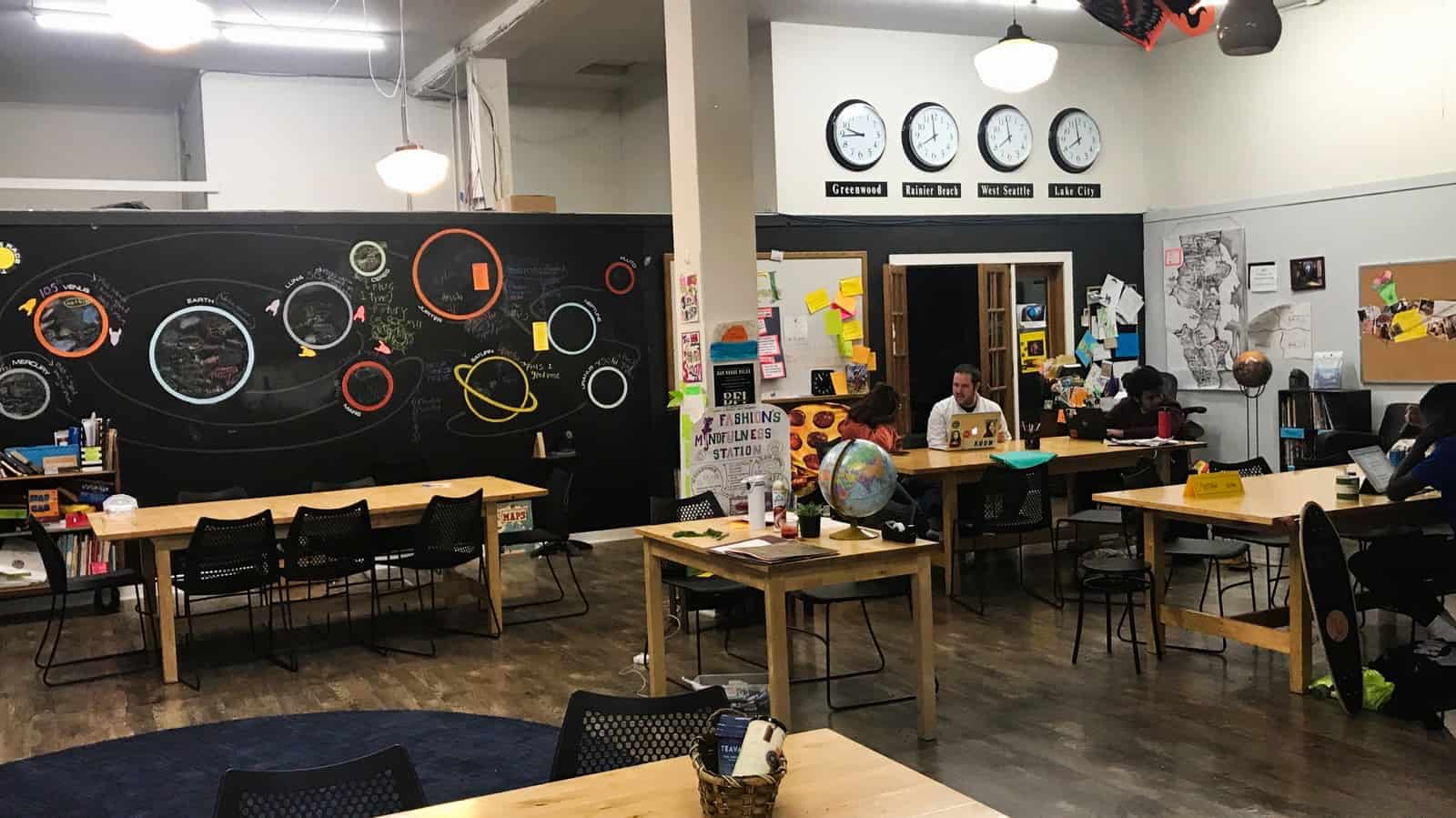 Visit Seattle
To be sure, Seattle is an amazing city, really worth a visit. Filmmakers have known this for decades. It started with An Officer and a Gentleman, and then Sleepless in Seattle and finally, Twilight; Thus, Seattle has provided the background for a whole host of films. Seattle is an exciting, friendly, and welcoming city with lots of greats thing to do, places to stay, and restaurants to eat. We know you will see that the most striking things about Seattle are its sense of community and its zest for life. To learn more about Seattle, visit https://www.visitseattle.org/
While in the Northwest, how about taking a ride on the Rocky Mountaineer Train.
QUICK ANSWERS
How tall is the Seattle Space Needle?
The Space Needle is 605 feet tall.
What city in the United States has the most coffee shops?
Seattle has the most coffee shops in the U.S. with more than 840.
---