Visit the cenotes for an unforgettable and unique experience in Playa del Carmen. There are thousands of cenotes throughout the Yucatan Peninsula known as Mexico's Riviera Maya. Cenotes, or natural caves filled with fresh water, formed millions of years ago when limestone caves collapsed. Today visitors can swim and explore these open and underground pools called cenotes.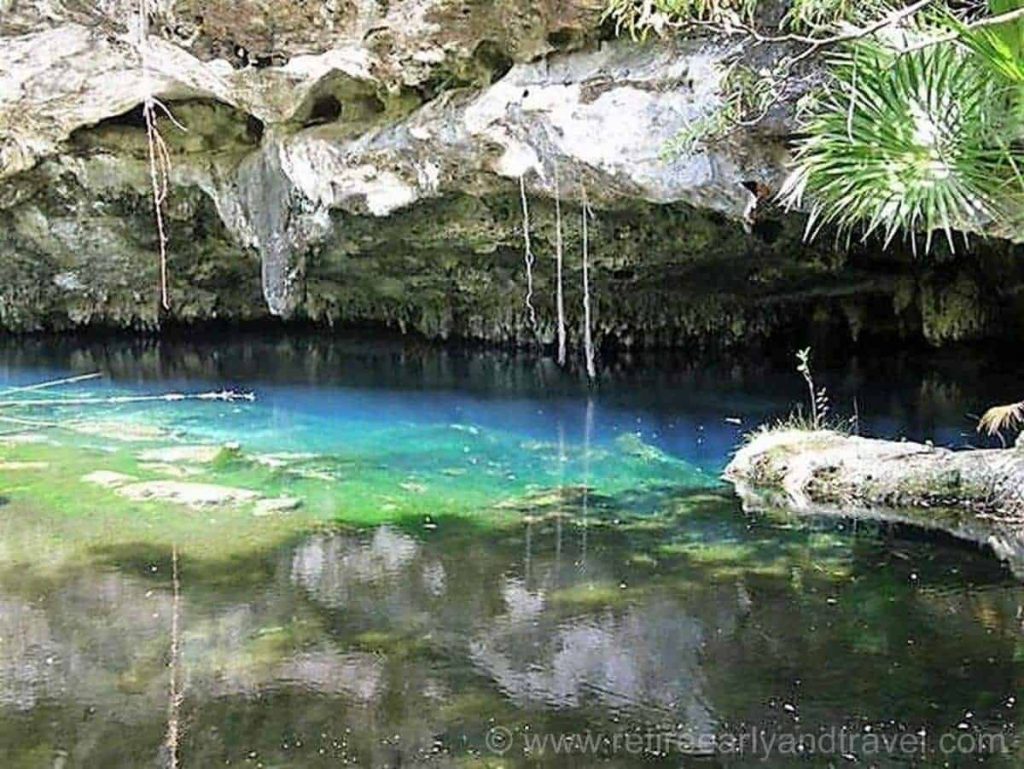 Kantun-Chi 
We visited Kantun-Chi Cenotes, located in the jungle of the Riviera Maya, just north of Akumal. When visiting Kantun-Chi, you are not allowed to wear sunscreen or insect repellant that's not biodegradable because it is harmful to the natural ecosystem. They do, however, provide biodegradable insect repellent that they recommend you use liberally before entering the eco-park. Fortunately, we had no problem with bugs.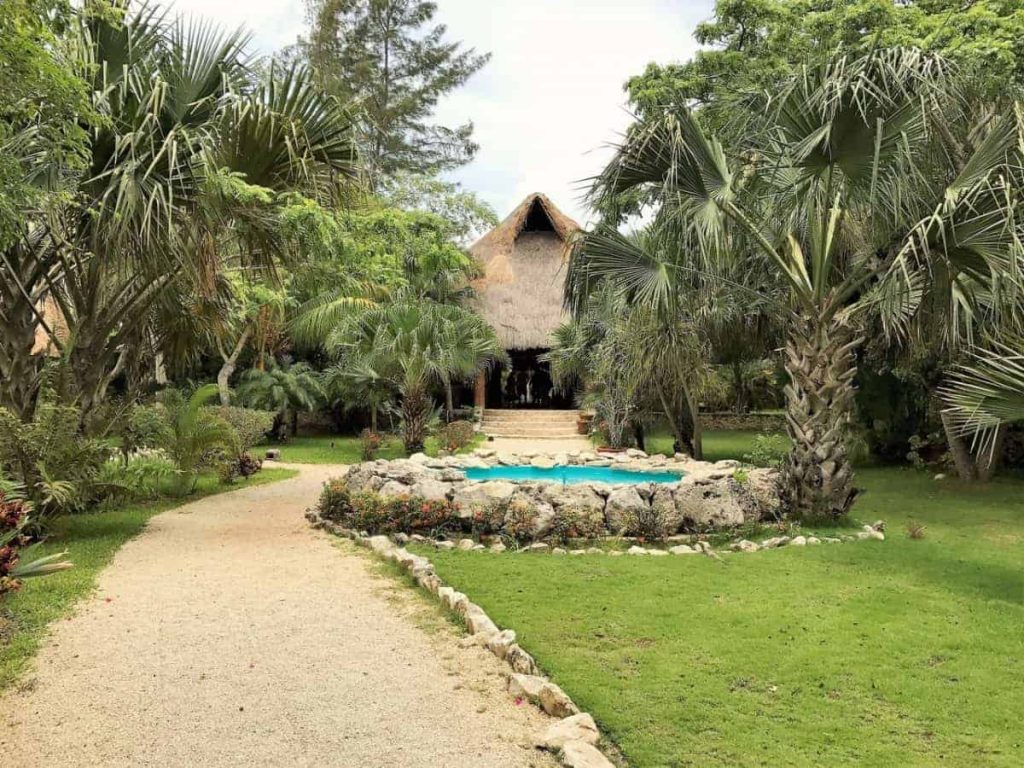 Five Different Cenotes
There are five captivating cenotes in this eco-park. Some of the cenotes are caves or partial caves, and others are open swimming holes. What we were not expecting was the beautiful walk between each. The longest of the trails is about 10 minutes. If you don't feel like walking, you can take a horse pulled cart that runs along tracks similar to train tracks. We opted to walk. As we meandered along the impeccably maintained gravel trail we were able to enjoy the serenity and magic of the jungle.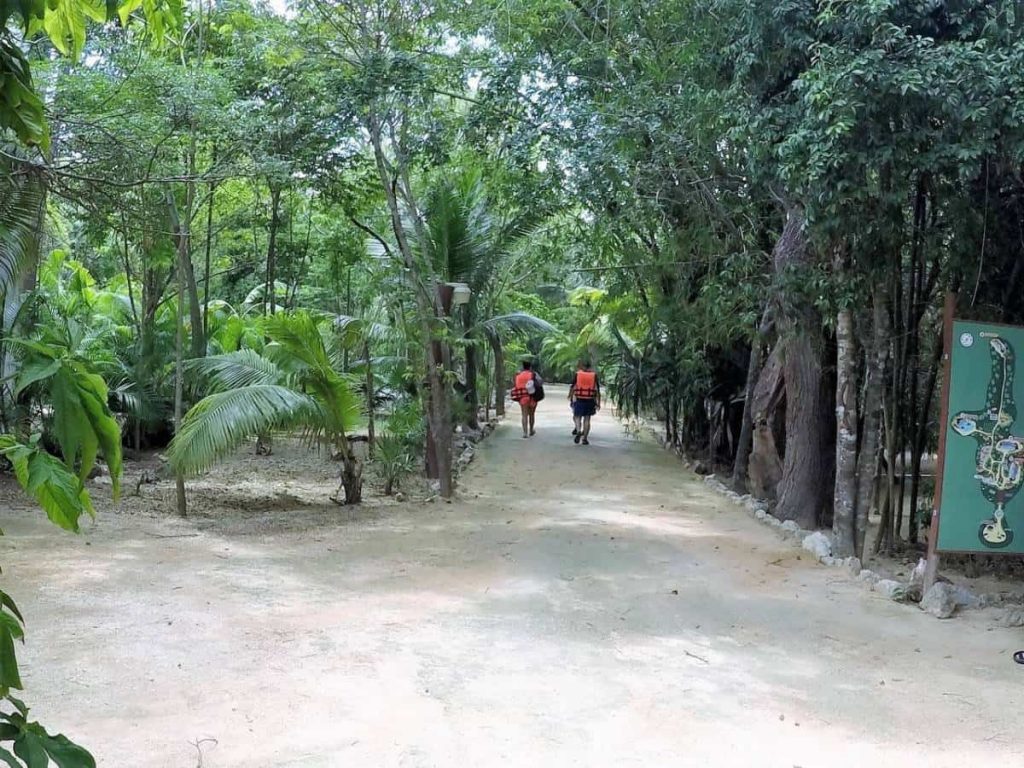 Refreshing on a Hot Day
The day of our visit the temperature was hot. The water in the cenotes is cold. Getting into our first cenote, Zacil-Ha was challenging for me but well worth the freeze! Getting used to the temperature took a few minutes, but then I was in awe of the crystal clear water. It was incredible to be swimming in an underground cave.  Natural sky windows and some well-positioned lights make seeing the caves without a flashlight easy. Many parts of these waters are quite deep but in some spots, there were rocks that we could stand or sit on. I am sure before this became an eco-park the waters here were a secret playground for some Mexican children.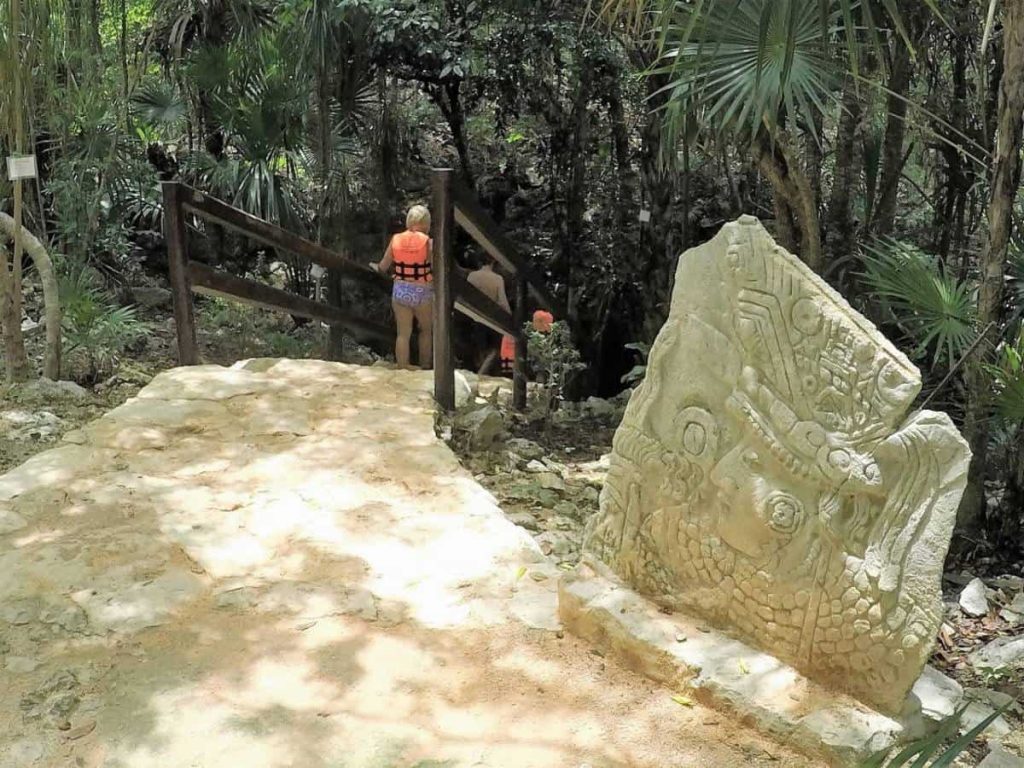 Open Cenote
Surrounded by trees, vegetation and full of small fish, Uchben-Ha is considered an open cenote.  Kayaks are available for use, and stairs lead to an island with a hammock for lounging. We also saw many lovely birds in the trees as well as some fishing for their lunch.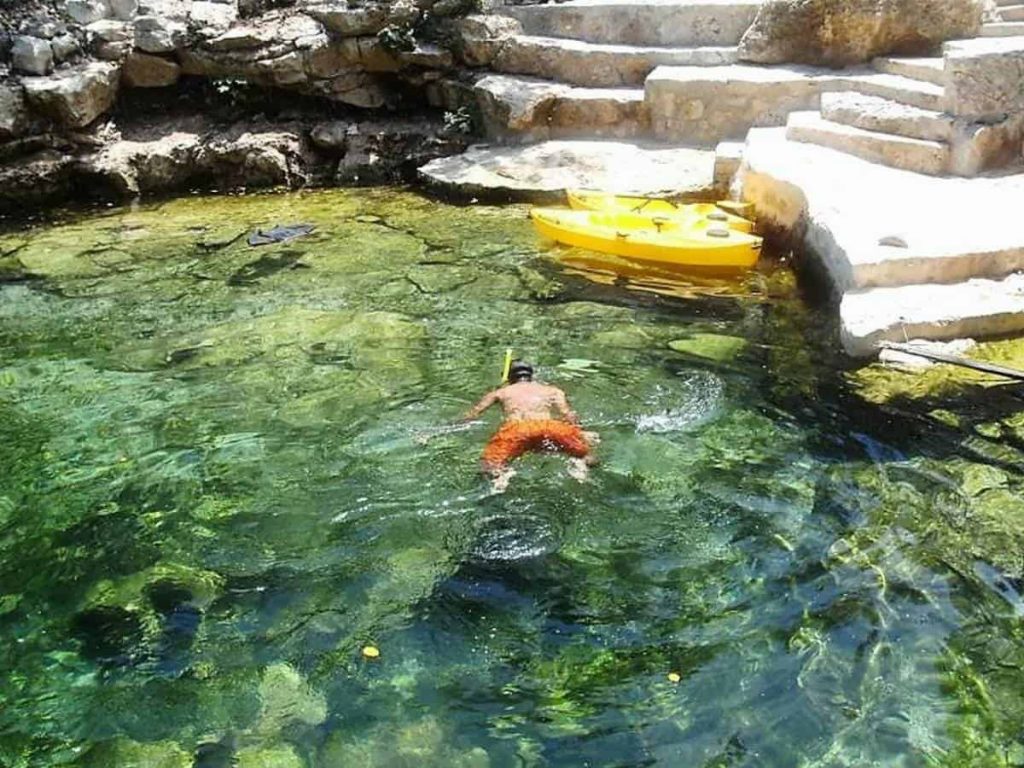 Stalactites
Cenote Saskaleen-Ha also a cave but had some light from the jungle coming in at an angle making it able to support fish life. This cenote had a lot of stalactites hanging from the ceiling of the cave.  Along the outer edge of this cenote, there were some lounge type chairs so you could just sit and relax in front of a great view. There were areas we would have liked to have explored further but we needed a waterproof flashlight.  If you have one, I would bring it for this cenote.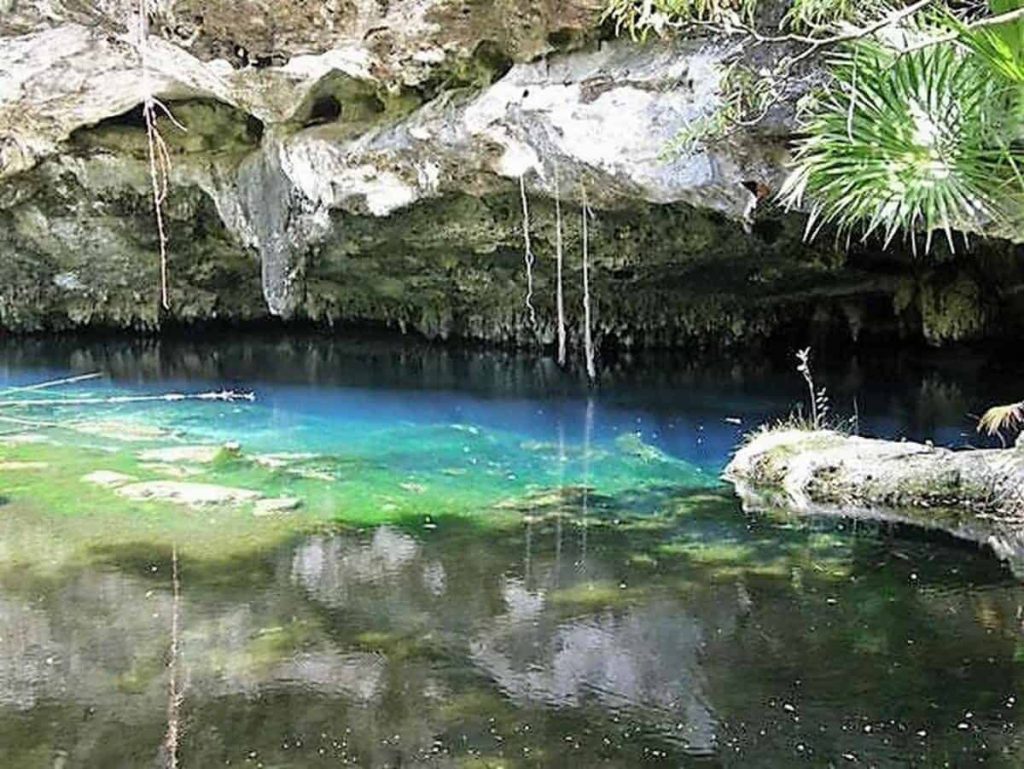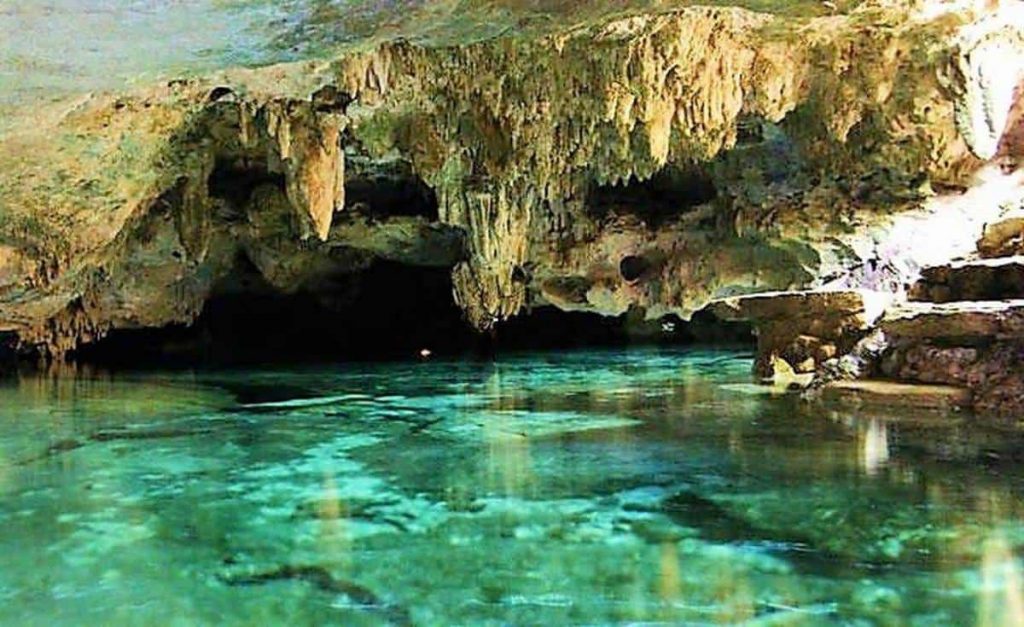 Saving Money
There are many tours to Kantun-Chi that are quite expensive and leave you at the mercy of the tour's schedule. Instead, we hired a taxi to drive us from Playa del Carmen to Kantun-Chi for about $20 USD. The ride was about 20 minutes. We paid the entrance fee of $29 USD per person and donned life vests that are mandatory in the park. Many times throughout the day our party of four were the only ones in a cenote. Had we been on a tour, it would be necessary to stay with the group.  All things considered, we did not want to move from each cenote with a group. Alternatively, we were able to enjoy not only the crystal clear water and fish but also the tranquility.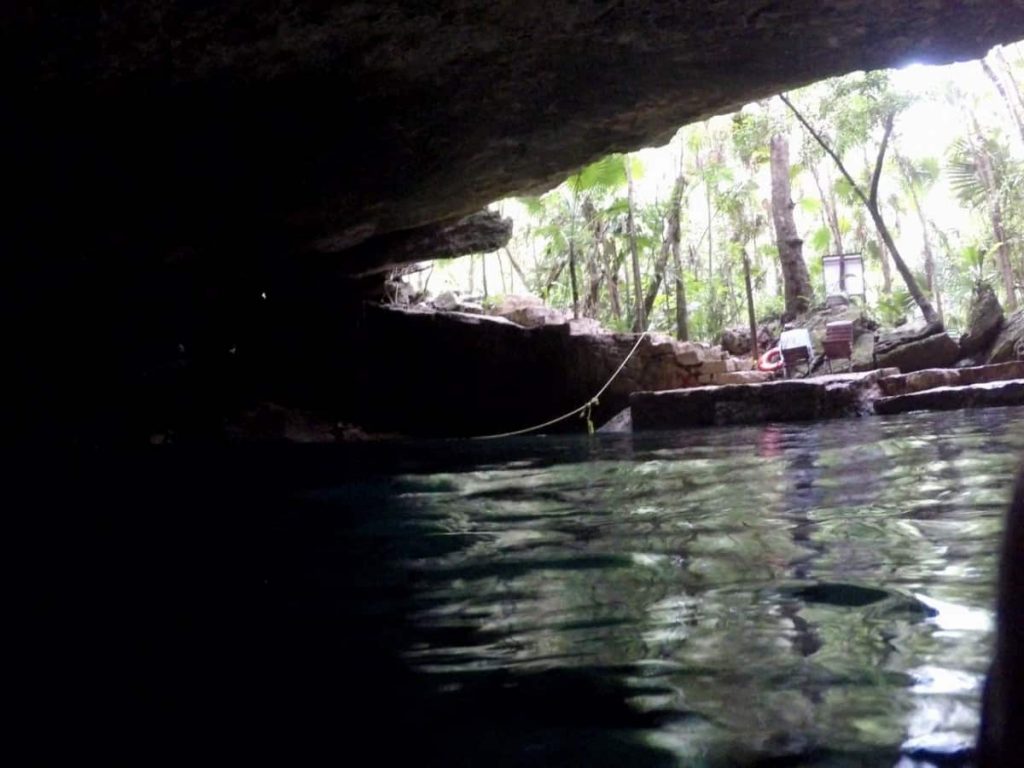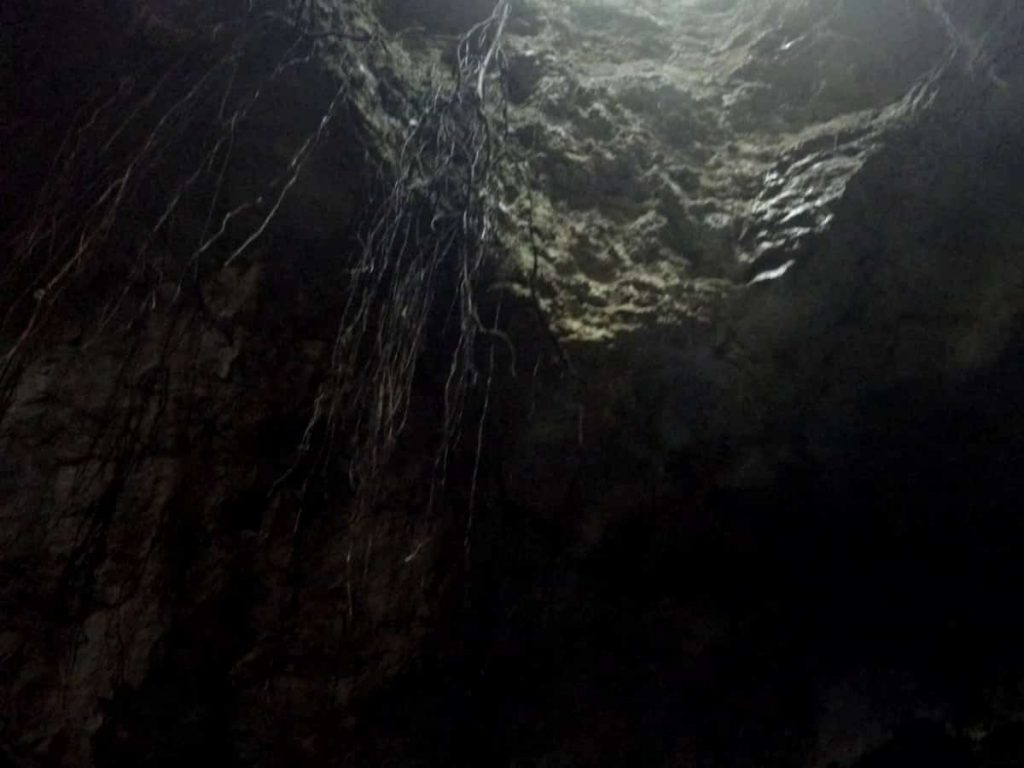 Take a Break for Lunch or Drinks
We did a self-guided tour of the cenotes. This allowed us to explore the caves at our leisure. The park recommends a three-hour visit, but I would suggest you make this a day visit.  The park opens at 9 and closes at 5 pm. You can easily spend time exploring two or three of the cenotes and then walk to the lovely outdoor restaurant on the property for lunch and a drink. After lunch take in the remainder of the cenotes. Likewise, keep an eye out for iguanas as you walk the path. They can hold very still and are quiet so you may miss them. They are big.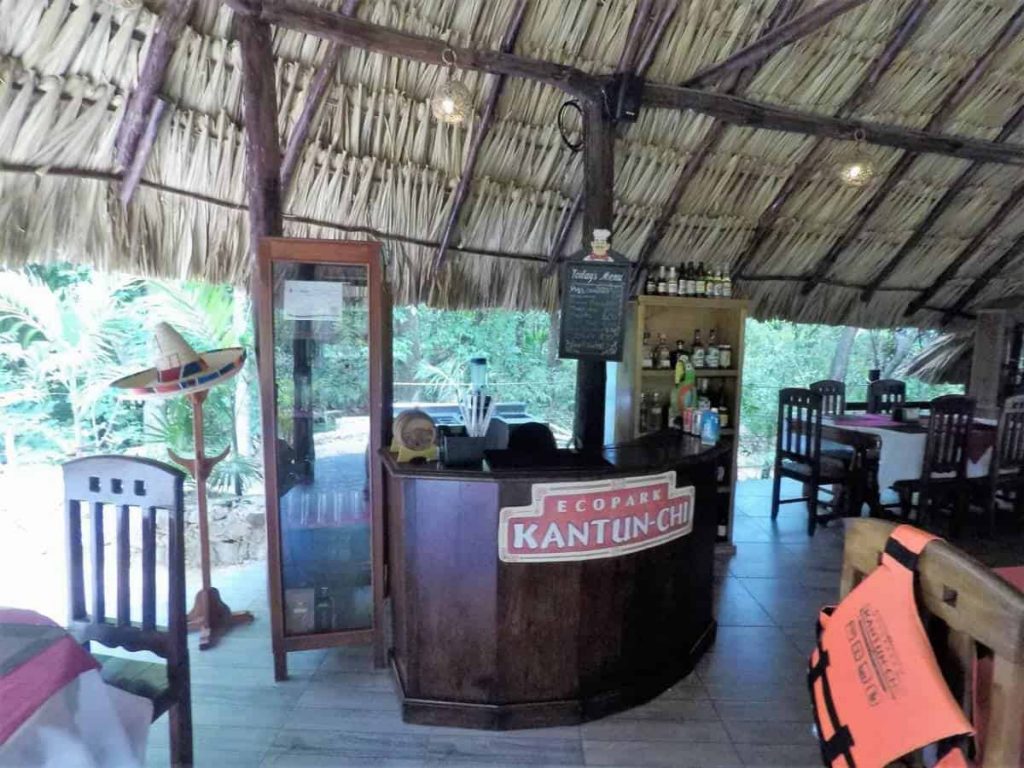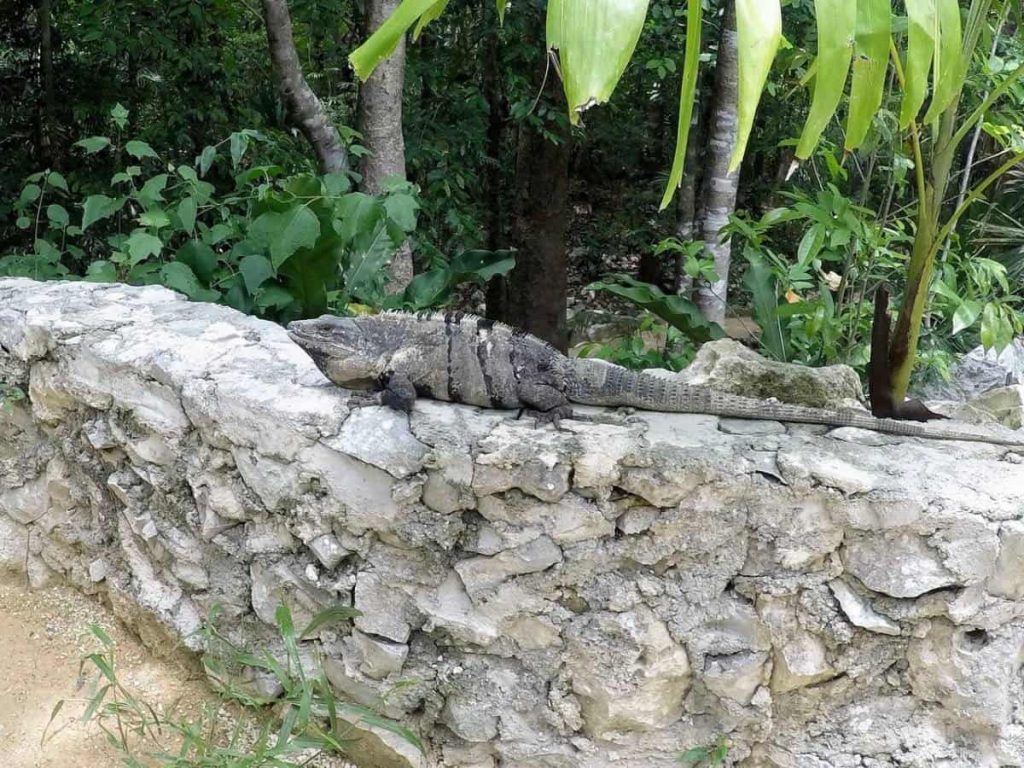 Relaxing Cool Getaway Getaways
There are thousands of cenotes in Mexico along the Yucatan Penisula, and we visited only five of them at one park.  We thoroughly enjoyed Kantun-Chi and suggest visiting it on your own for a relaxing and cool getaway. We met some people who recommended this as one of the best cenotes in Tulum.
Private Tours and Rentals
Finally, there are some very nice private tours offered if you're interested in seeing more of the sights around Tulum including cenotes.  Another great way to experience Playa Del Carmen is staying in a luxury rental. Something to consider instead of the typical all-inclusive resort.
Here's a 2-minute video of the cenotes we visited…
Thinking of visiting Playa del Carmen? Take a look at our post on Playa del Carmen's 5th Avenue.