One of the great things about Cuenca is most of the cultural things there are to see and do are free. Today we visited the CIDAP Museum (Inter-American Center of Popular Arts), located on Tres de Novembre next to the Hermano Miguel stairs. Above all, admission is free.
CIDAP Museum
The museum is a remodeled Cuenca mansion that sits on the beautiful river thus the architecture is just beautiful. This museum's mission is to the popular crafts of the Americas. There are typically two exhibits going on at a given time. At this time, one is textiles of the world, and the other rotates every one or two months. The textiles we viewed were gorgeous. They had Ikat type weaved fabrics from around the world. Each country has their unique look. But unfortunately, the explanation placards on each display are only in Spanish.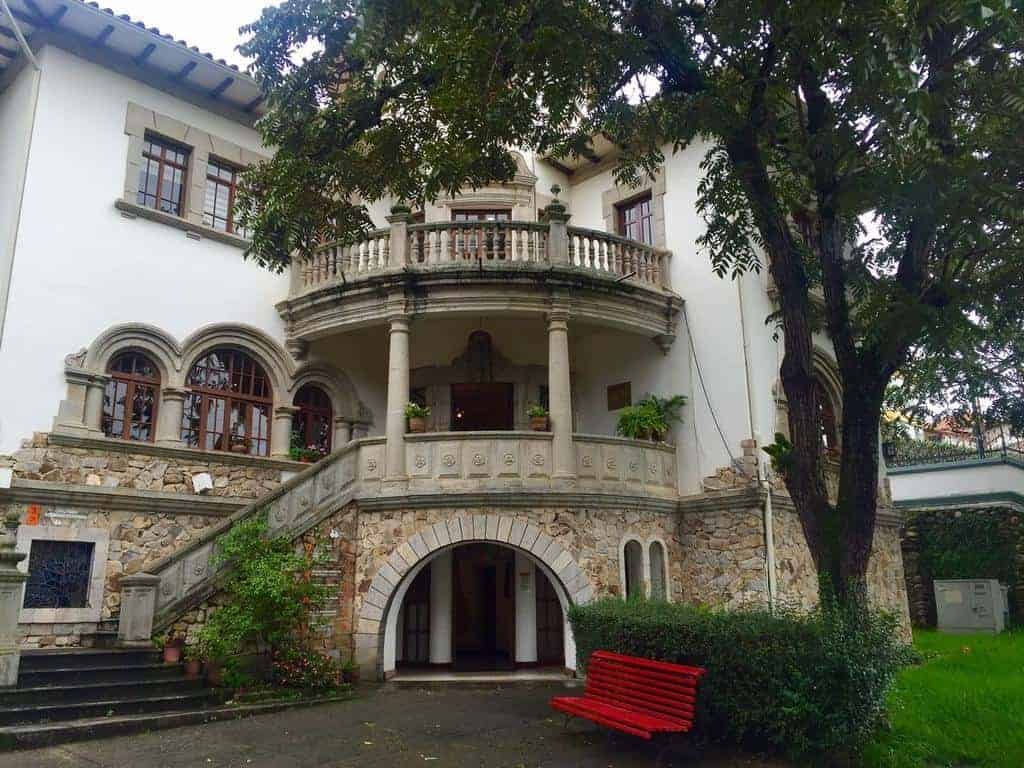 Faith and Devotion
On the second level, the rotating exhibit was of Faith and Devotion in honor of Holy Week. Therefore most of the merchandise consisted of famous religious figures wearing coned caps & gowns. In contrast, something you probably wouldn't own in the US given its negative connection with the Klan. The stories on the different gowned people are very interesting. We were fortunate enough to have an English speaking salesperson who offered up a few of the stories.
Be sure and check on the museum every couple of months to see what new exhibit is being shown.