Livermore wine tasting is quite possibly northern California's hidden gem. Just 30 miles outside San Francisco, tranquil Tri-Valley awaits wine explorers. Secured by the quaint town of Livermore, the region boasts many great restaurants, and of course, amazing wine. Additionally, Tri-Valley made up of three valleys that come together, creates this amazing wine region of California. The delightful cities of Pleasanton, Livermore, Dublin, and Danville, are home to award-winning wineries and charming downtowns. We have some great suggestions for places to visit in the area.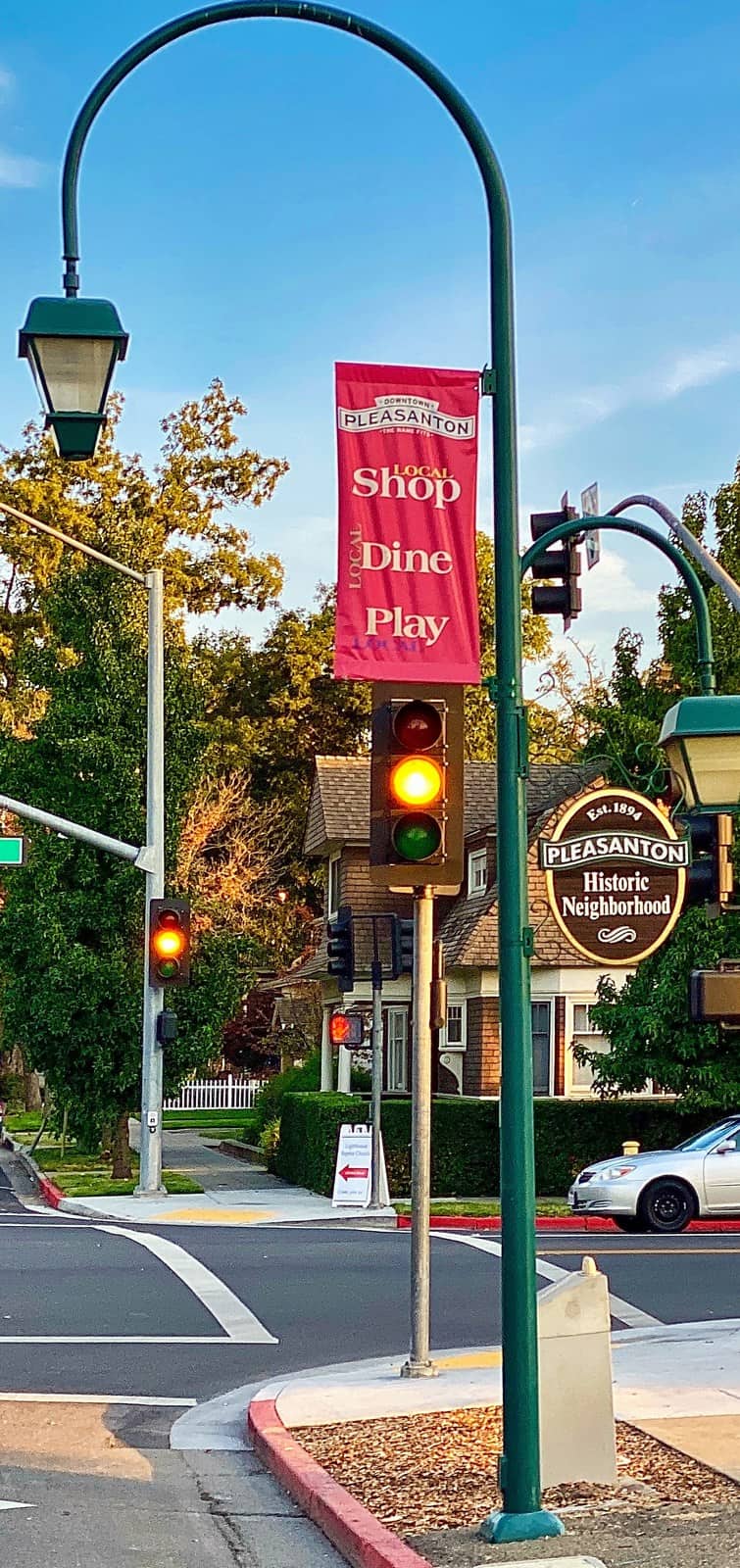 Livermore wine benefits from the east-west orientation of its valleys, along with a warm growing season that's strengthened by the cooling breezes of the San Francisco Bay. Red varieties tend to thrive here, especially Cabernet Sauvignon, Zinfandel, and Petite Sirah.
But the area is more than just great wine. The small towns that make up the Tri-Valley are incredibly quaint and are worth some visit time.
Perfectly Pleasanton
So first, we recommend visiting the town of Pleasanton. Pleasanton is a picturesque and welcoming small town full of unique boutique shops and locally-owned restaurants that source their ingredients from nearby growers. Thus, their tidy streets lined with mom and pop restaurants, and shops are attractive.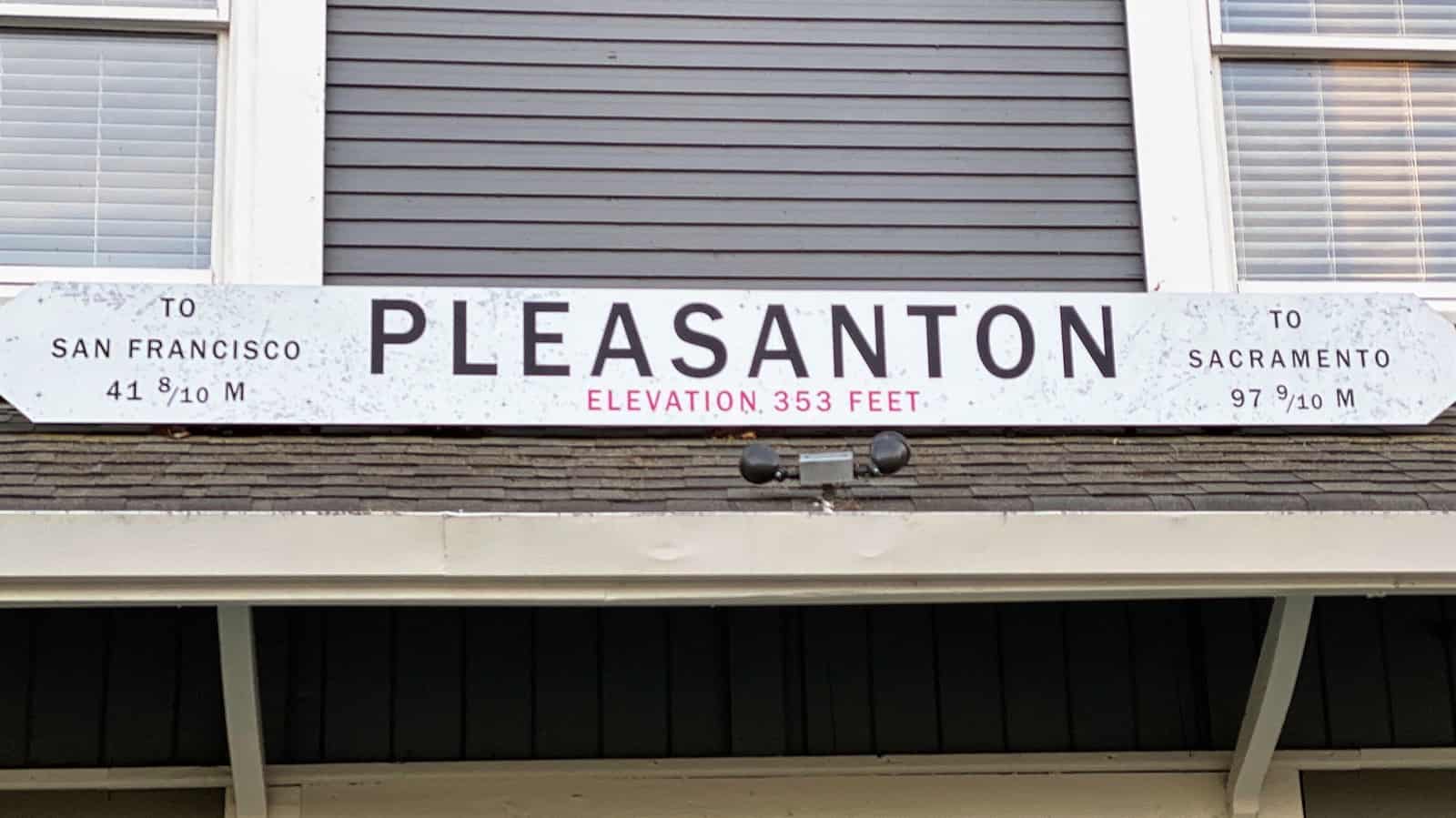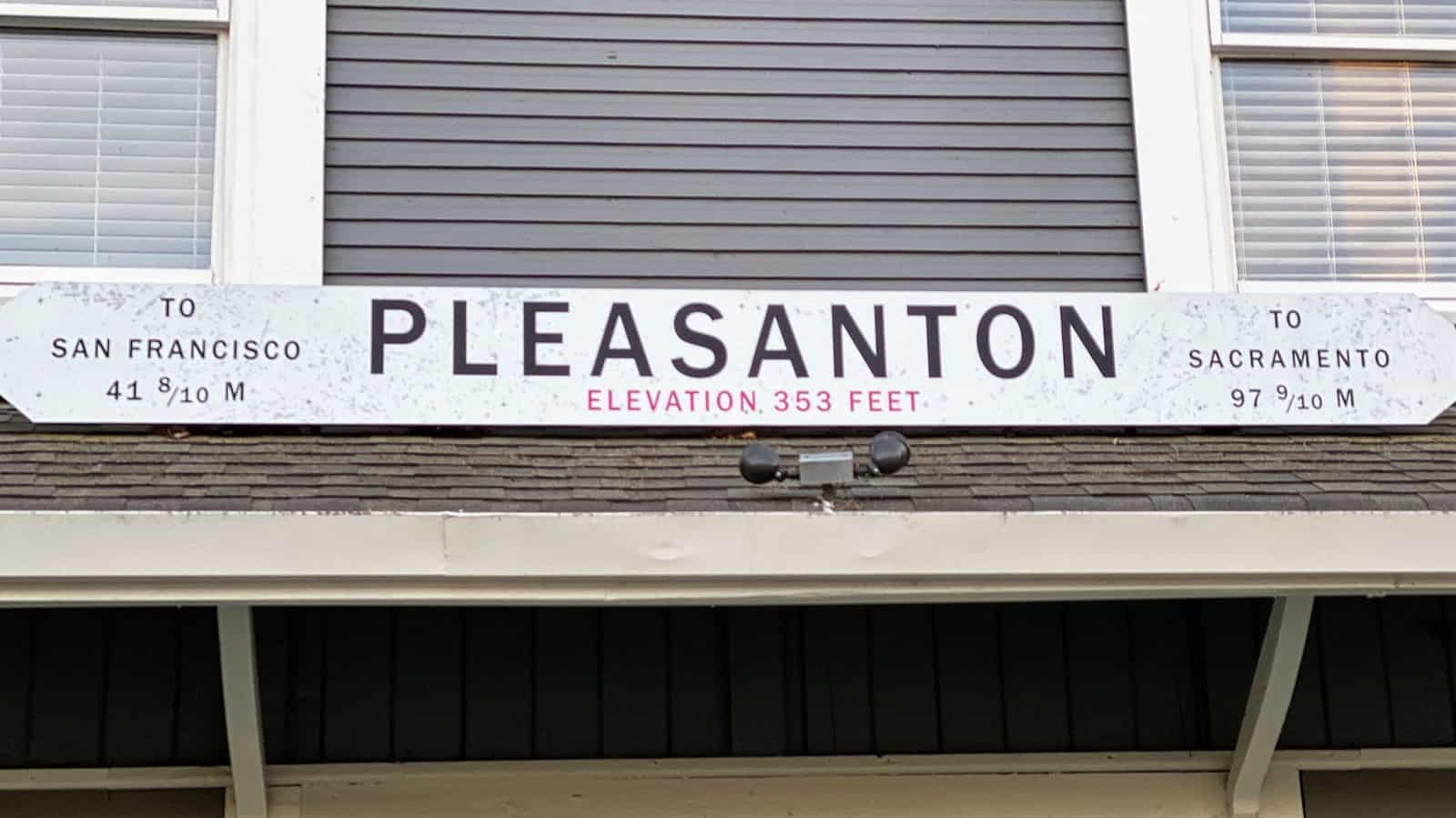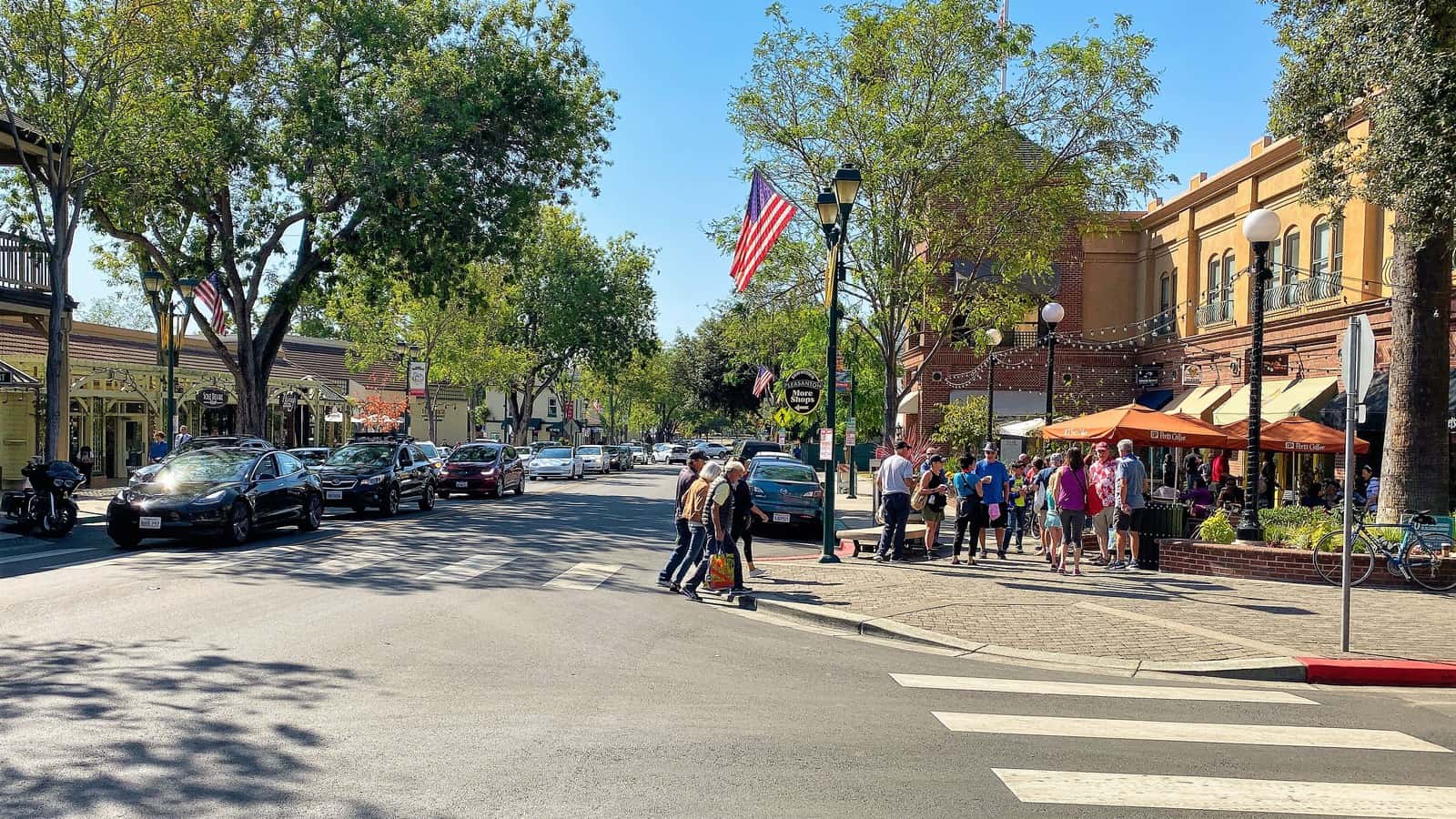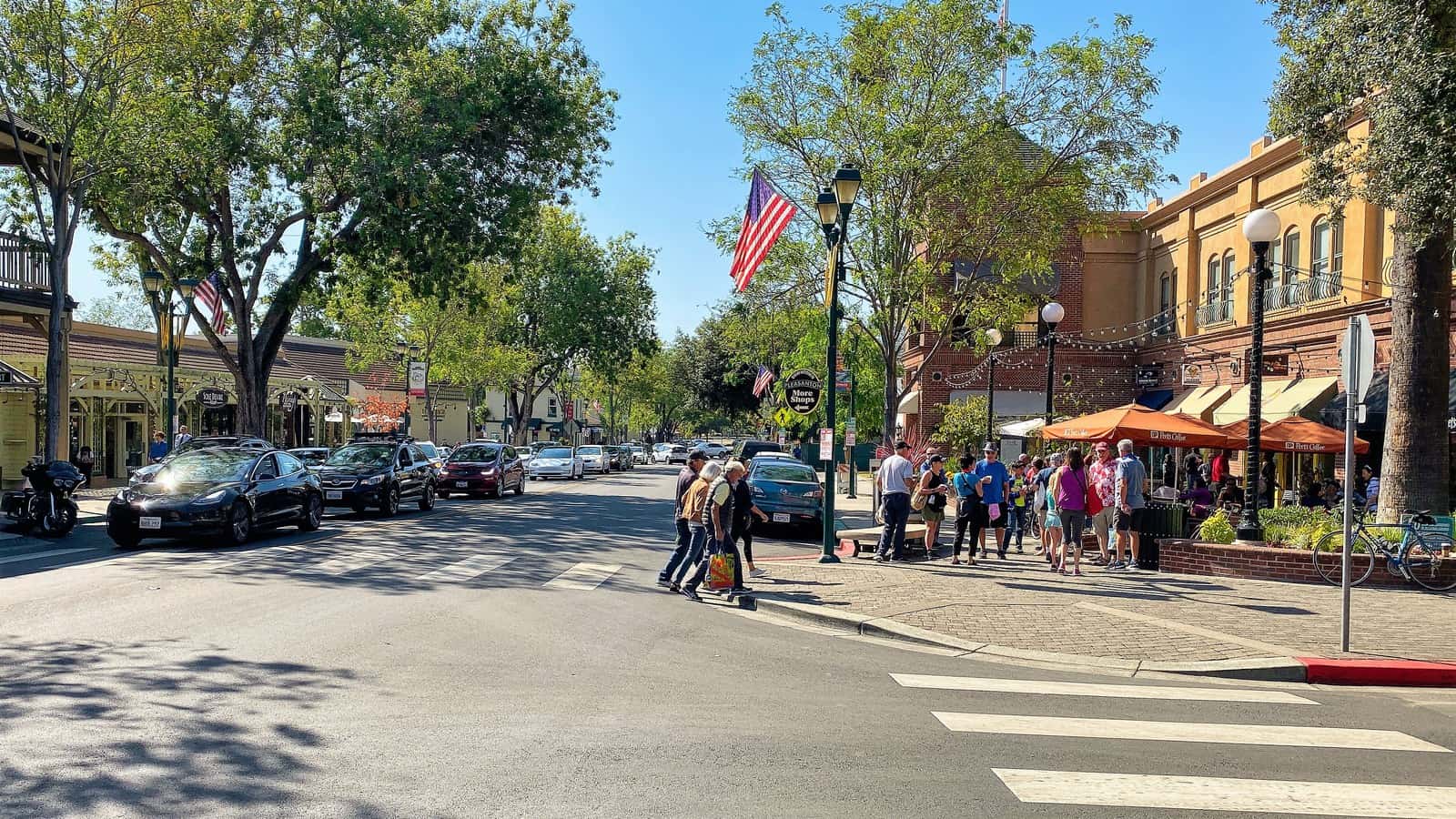 Every Saturday, they host a huge farmers market. We arrived in town just in time to check it out. There was something for everyone: a huge selection of produce, handcraft food, and flowers, to name a few. Additionally, Pleasanton has a walkable downtown and lots of areas where you can dine al fresco.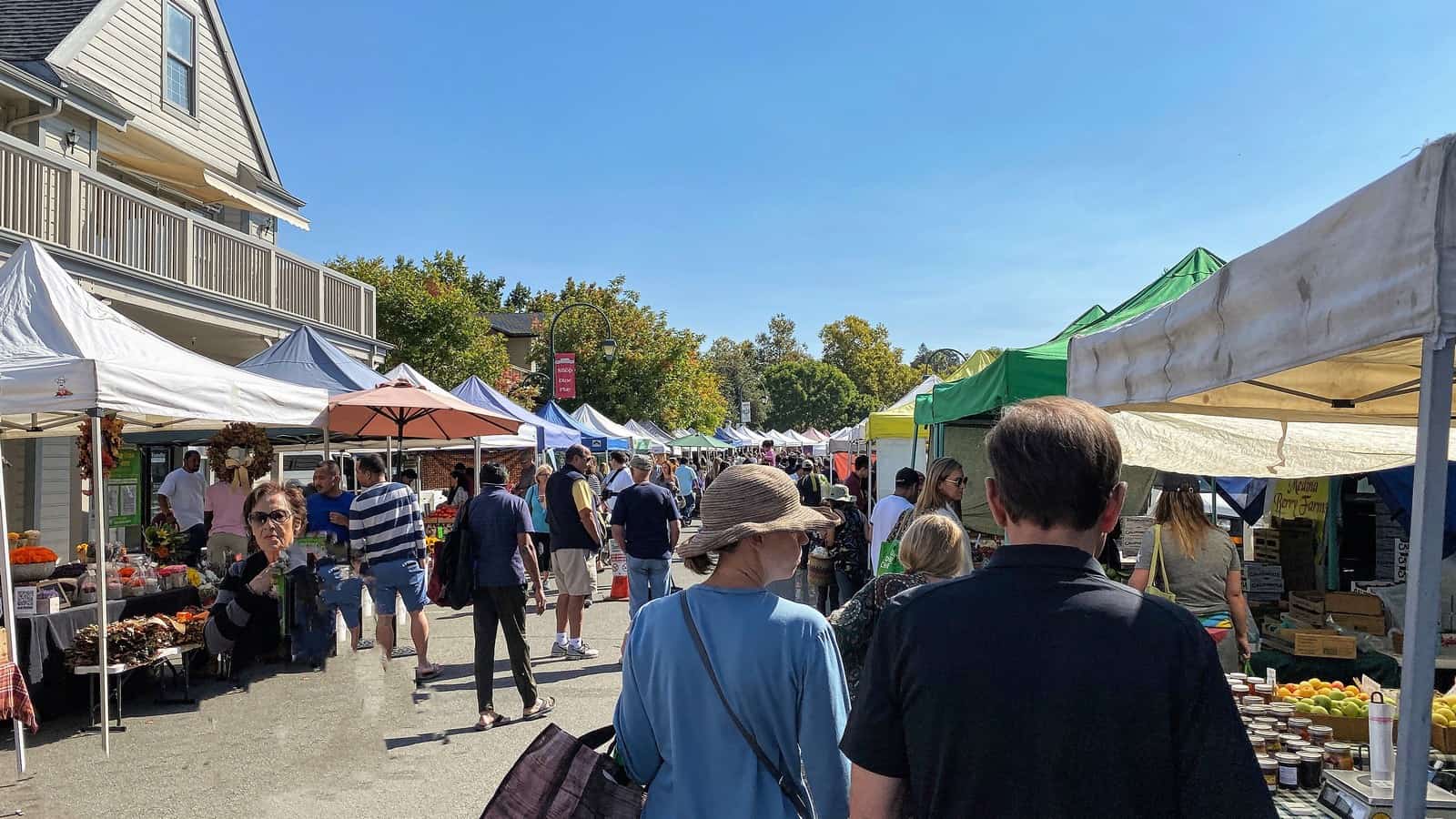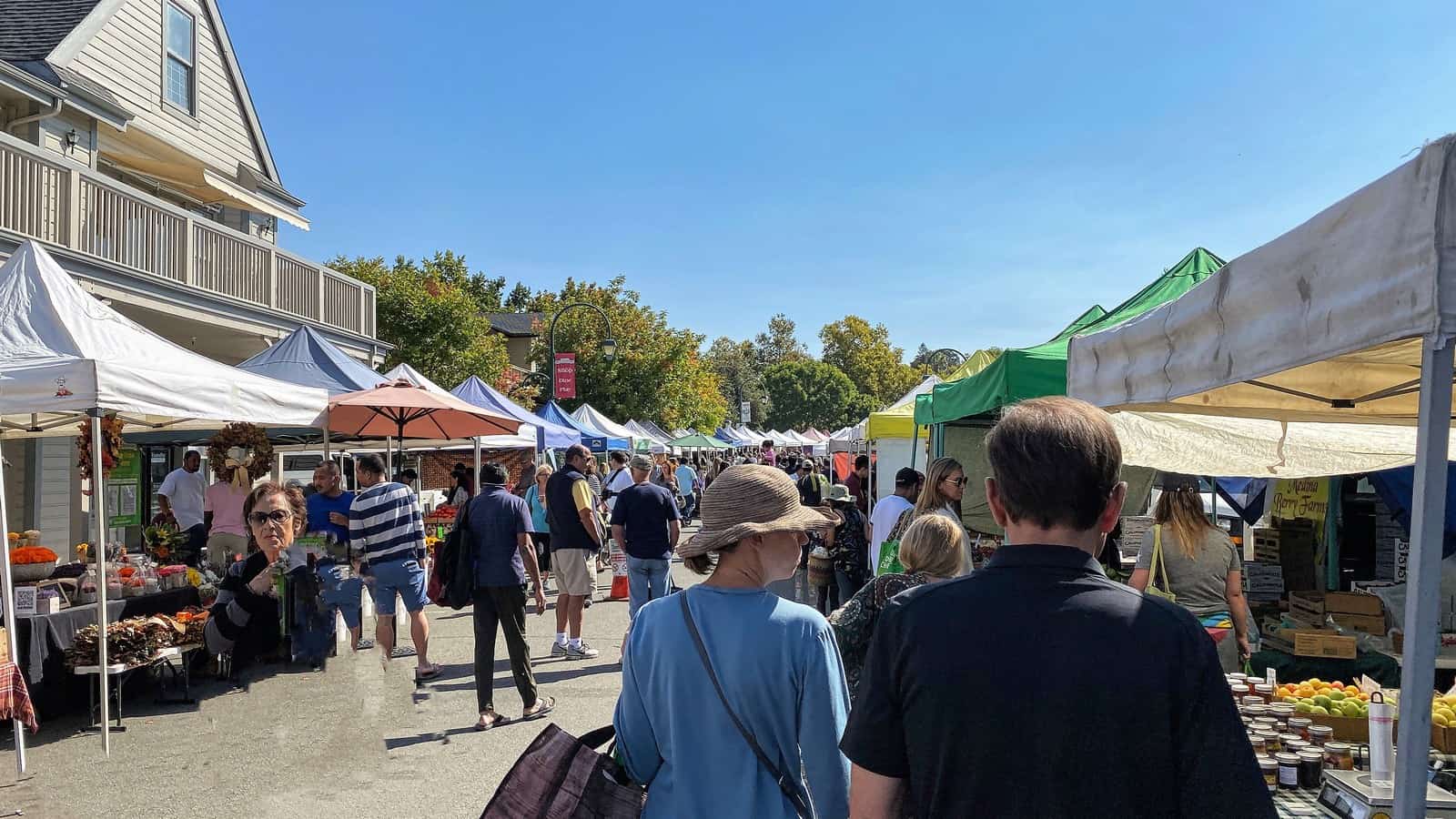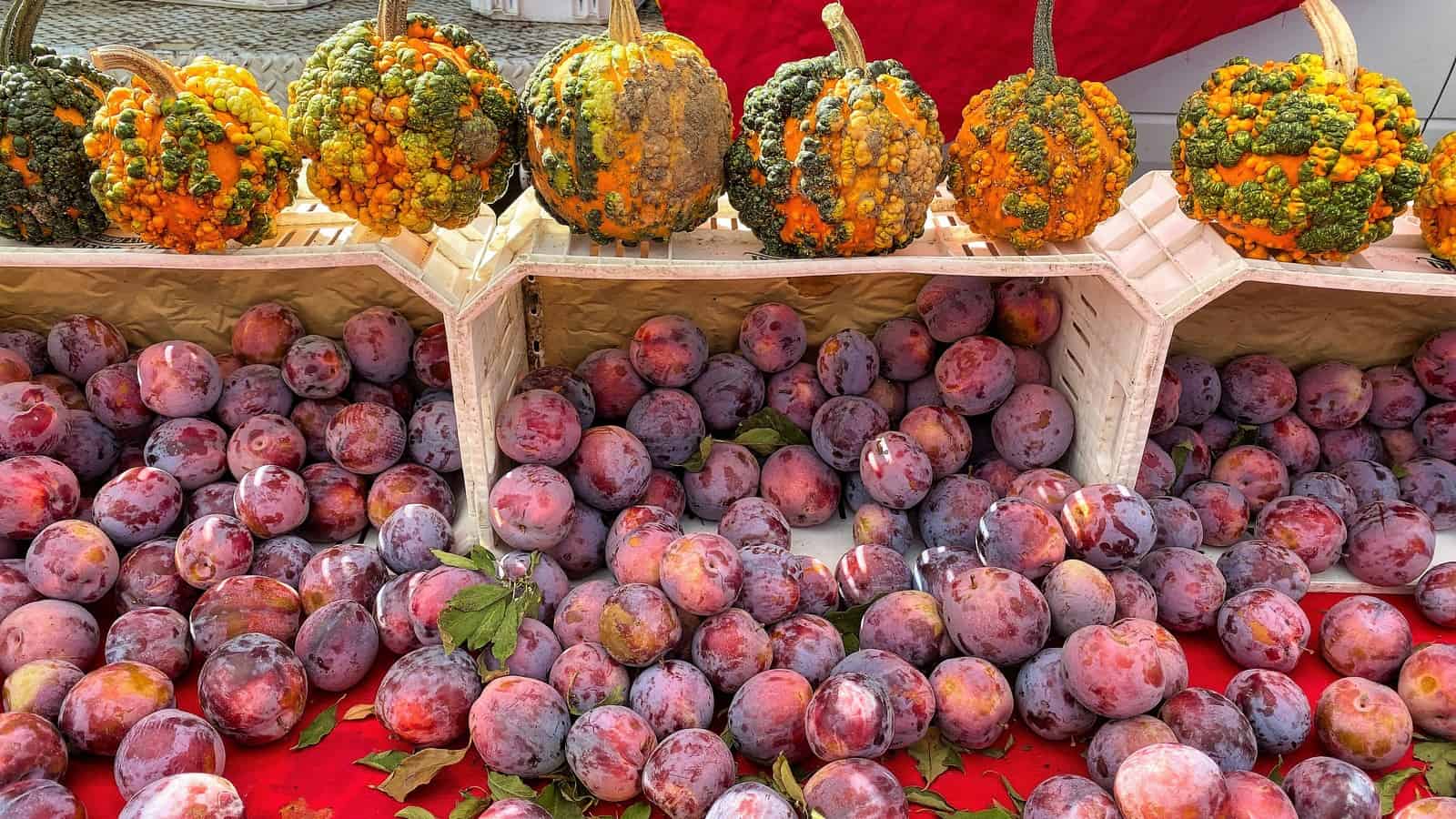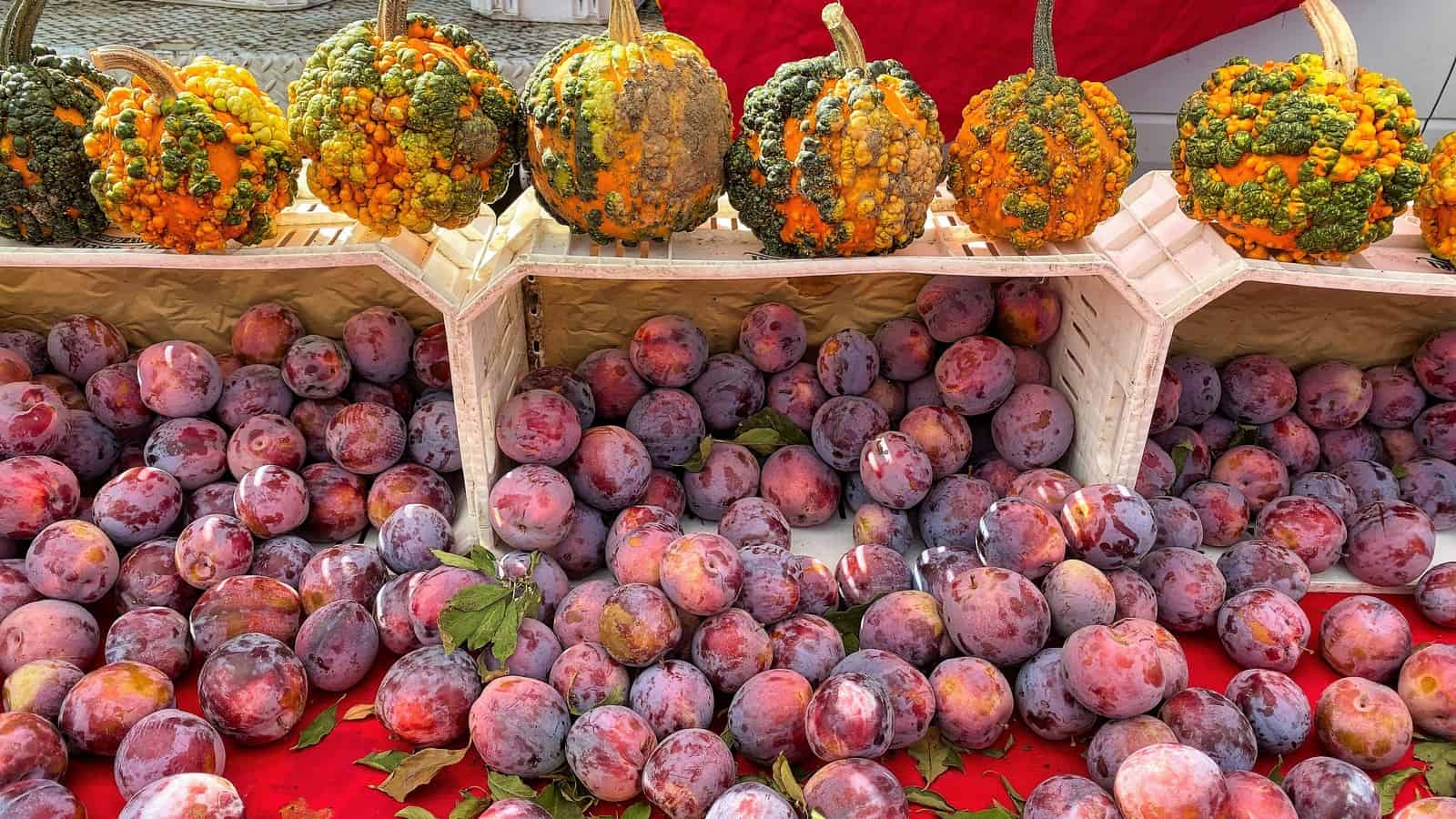 While roaming the streets of Pleasonton, we recommend having ice cream at Meadowlark Dairy. The Meadowlark Dairy began in the early 1900s and is a popular Pleasonton favorite.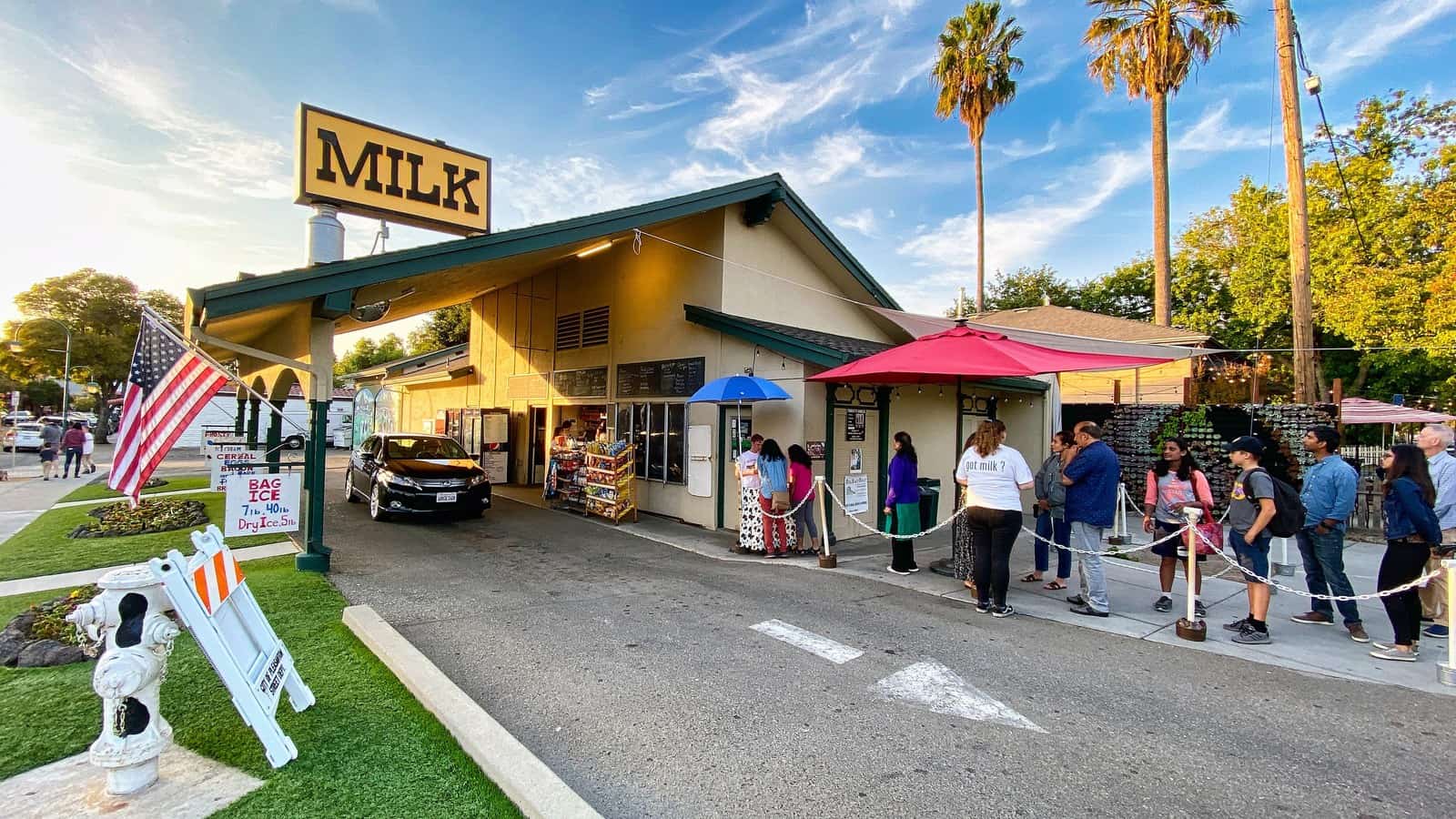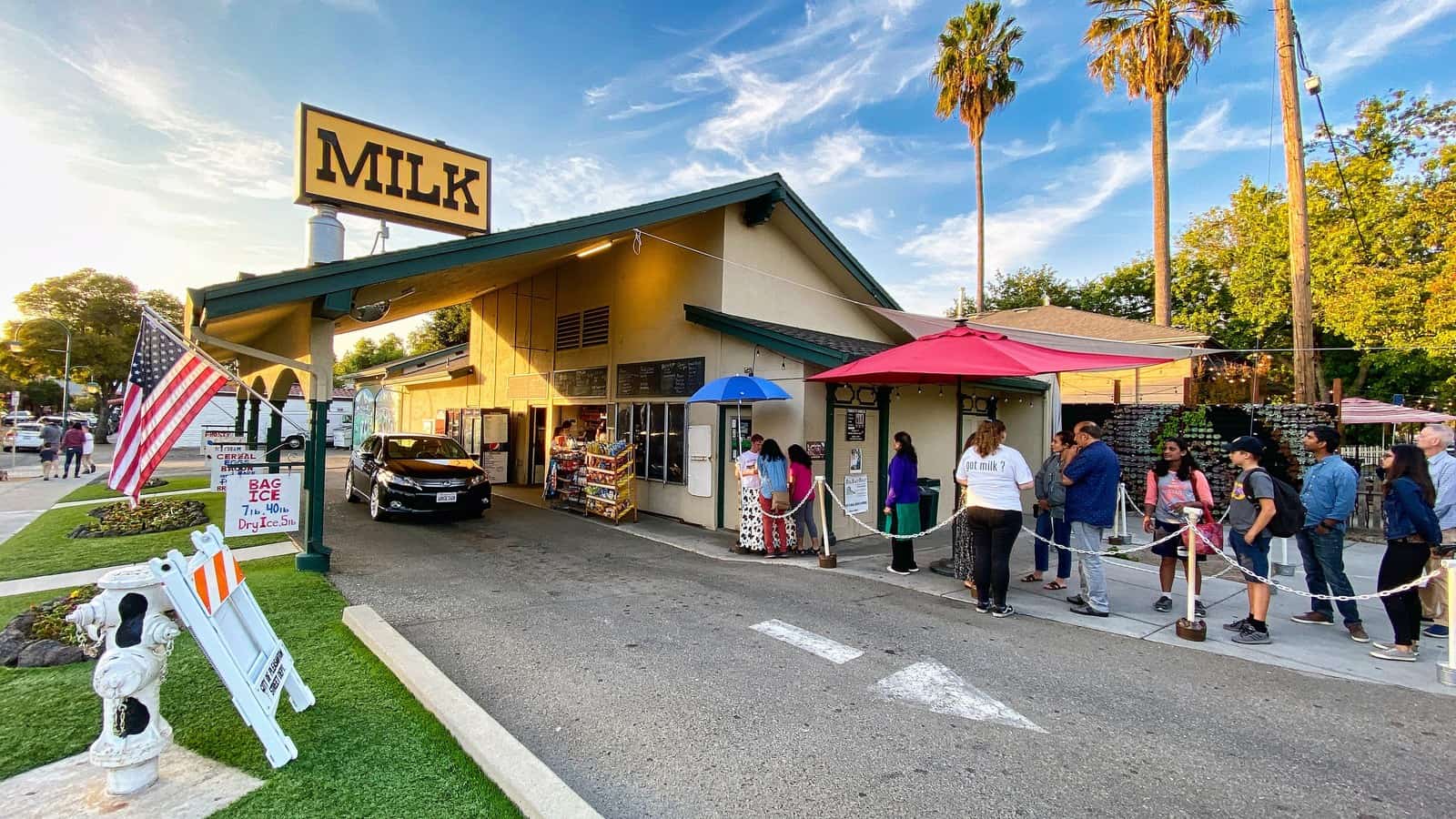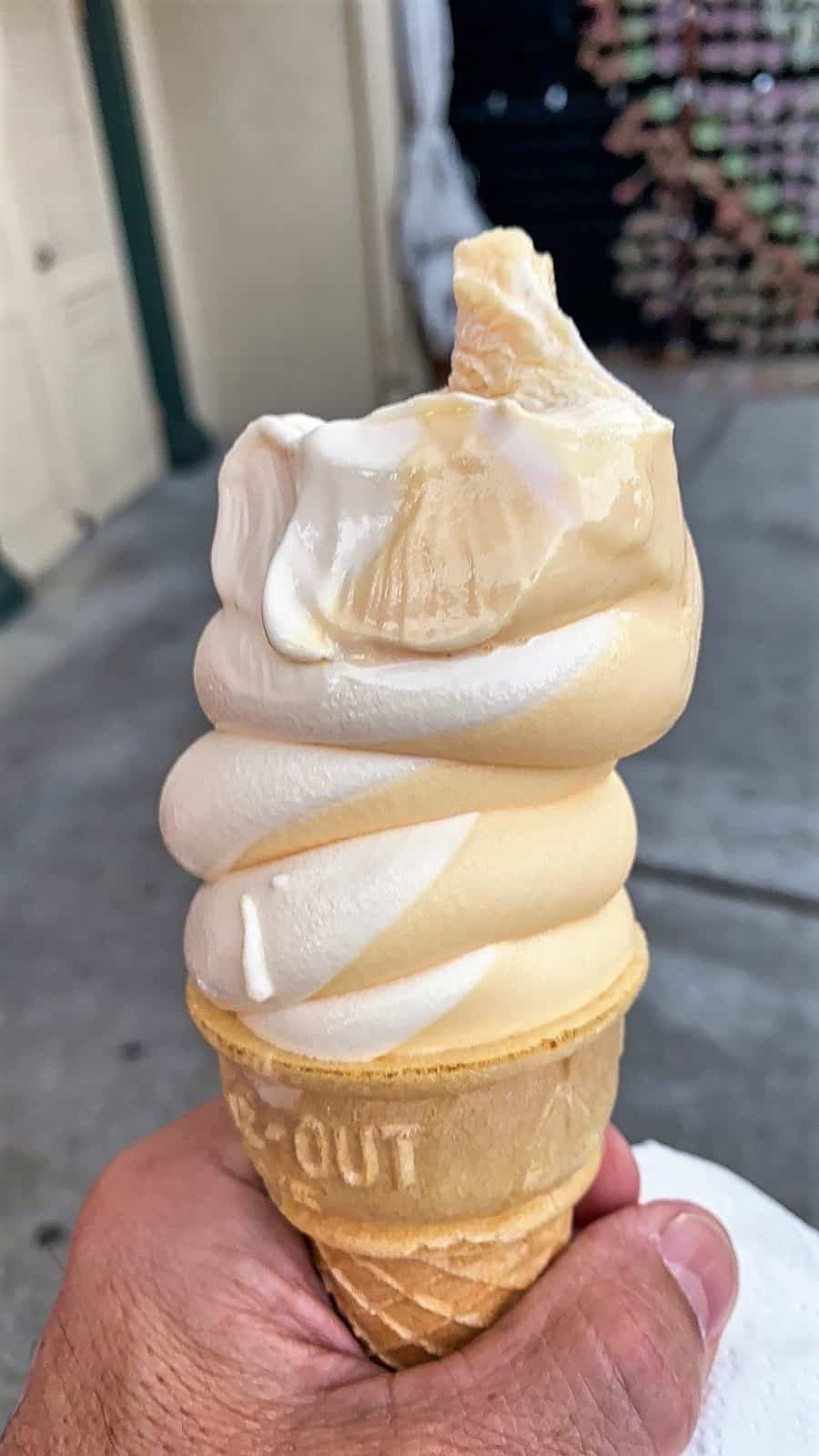 Historic Elliston Winery
The first winery we recommend visiting for Livermore wine is Elliston Winery, if possible. I say if possible because the Elliston Mansion is open for wine tasting only on the weekends. So, if it's a weekend, Elliston is rich in history and worth visiting.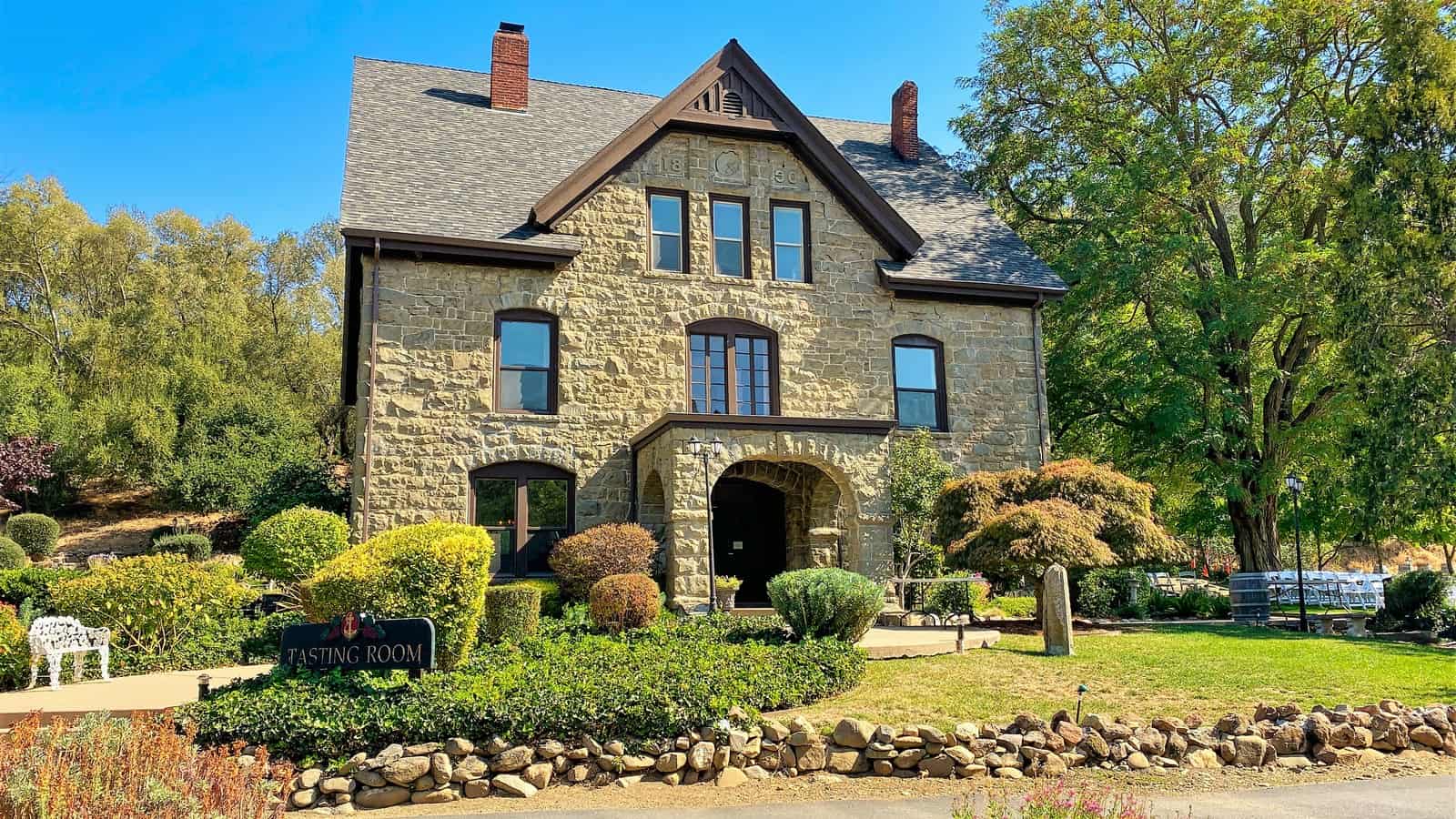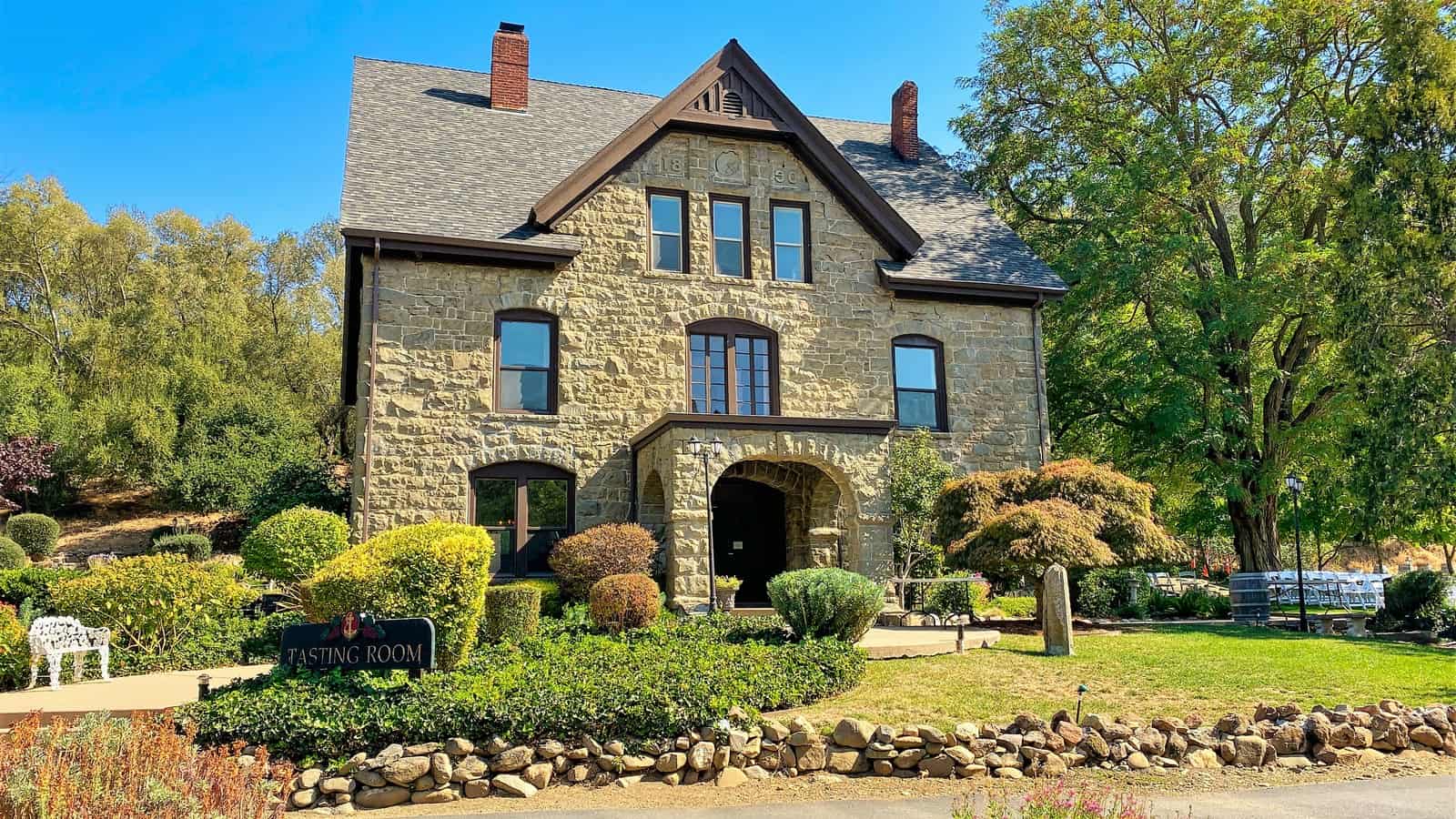 Henry Ellis built Elliston, a stately 17-room, three-story, neo-Romanesque mansion in 1890. Accordingly, the home features stone arches and 32-inch-thick walls of blue sandstone quarried in nearby Niles Canyon. Notably, carved in the stone near the roof is Henry's monogram, which includes his initials, HHE, a rope, and an anchor. Thus, the anchor represents his days as a riverboat owner. Not sure what the rope meant, but Henery was the chief of police at one time. Additionally, Ellis planted three acres of vineyards in 1890.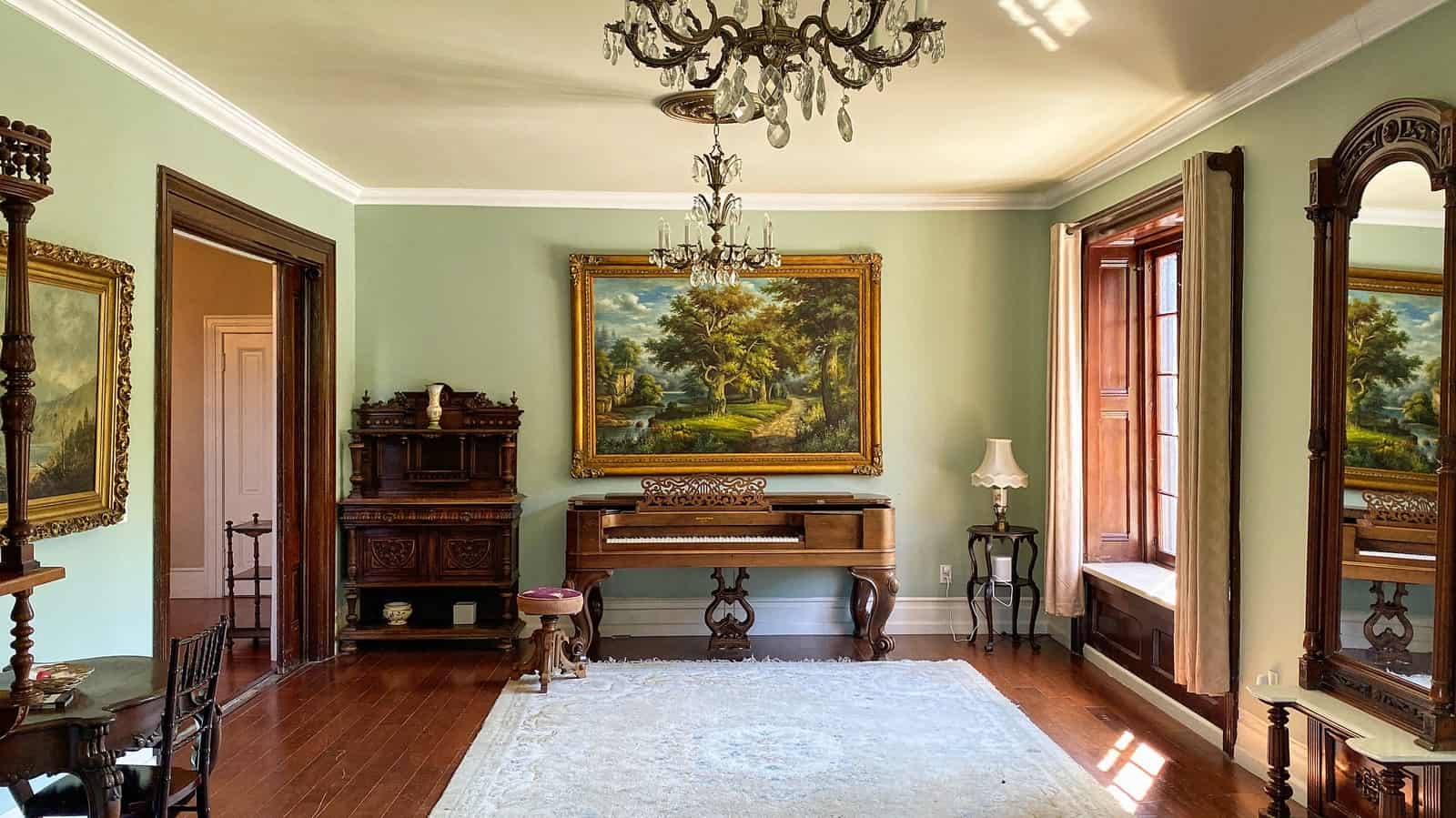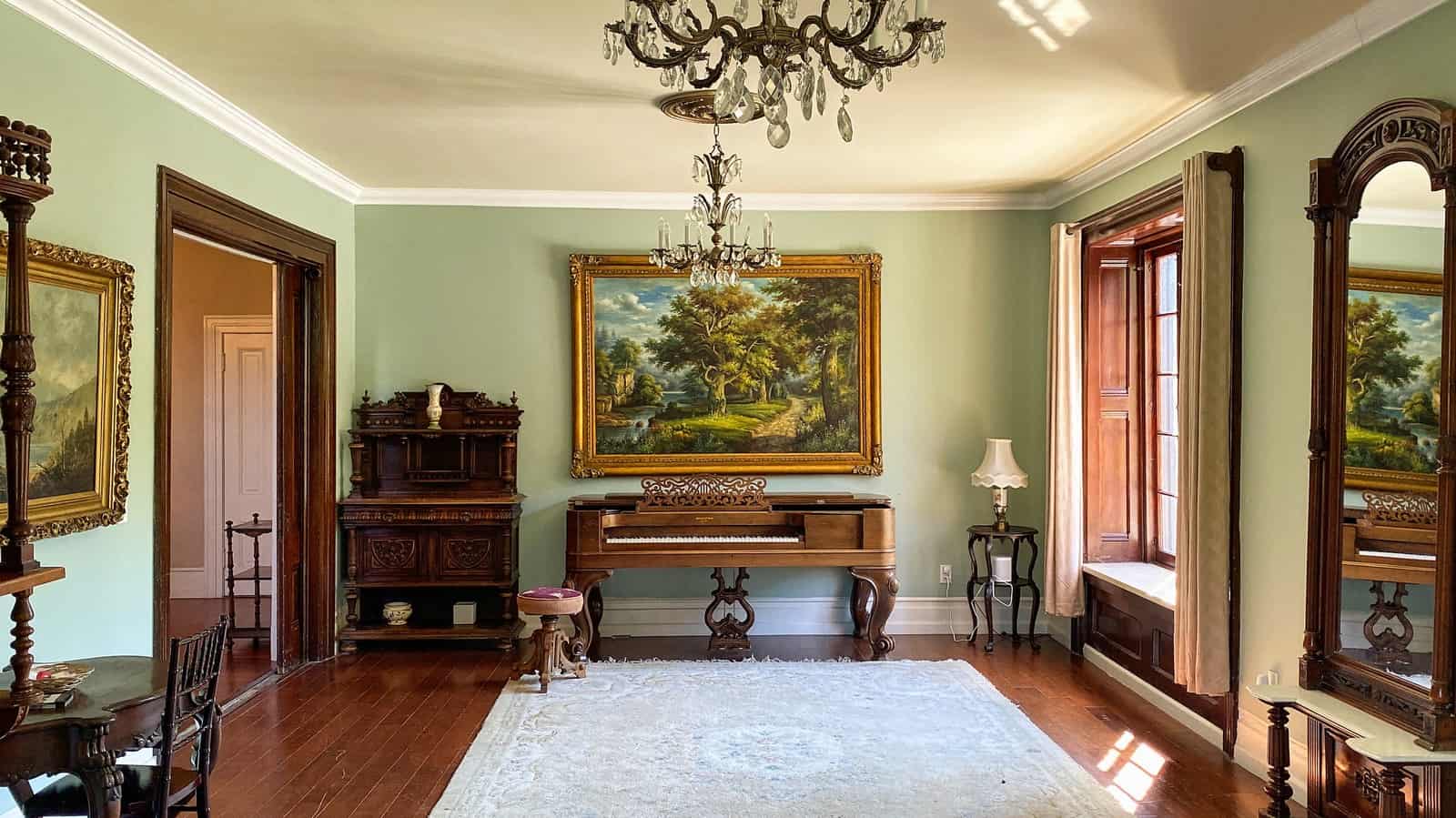 After changing owners throughout the years, professors and antique collectors bought the Elliston Estate and restored it with period furnishings and brought the mansion to its original glory. Today Elliston Vineyards is a successful winery and event space, especially for weddings.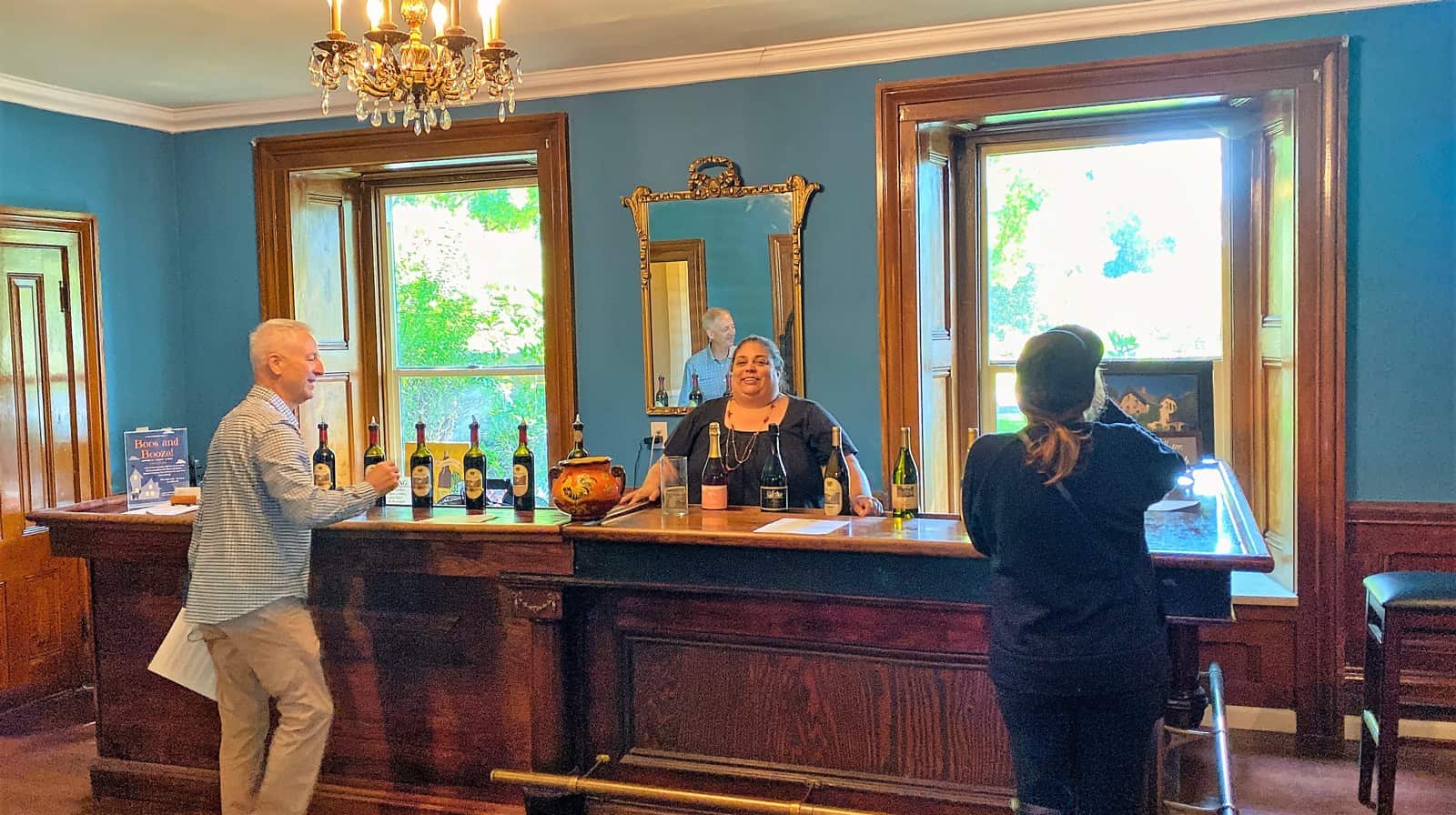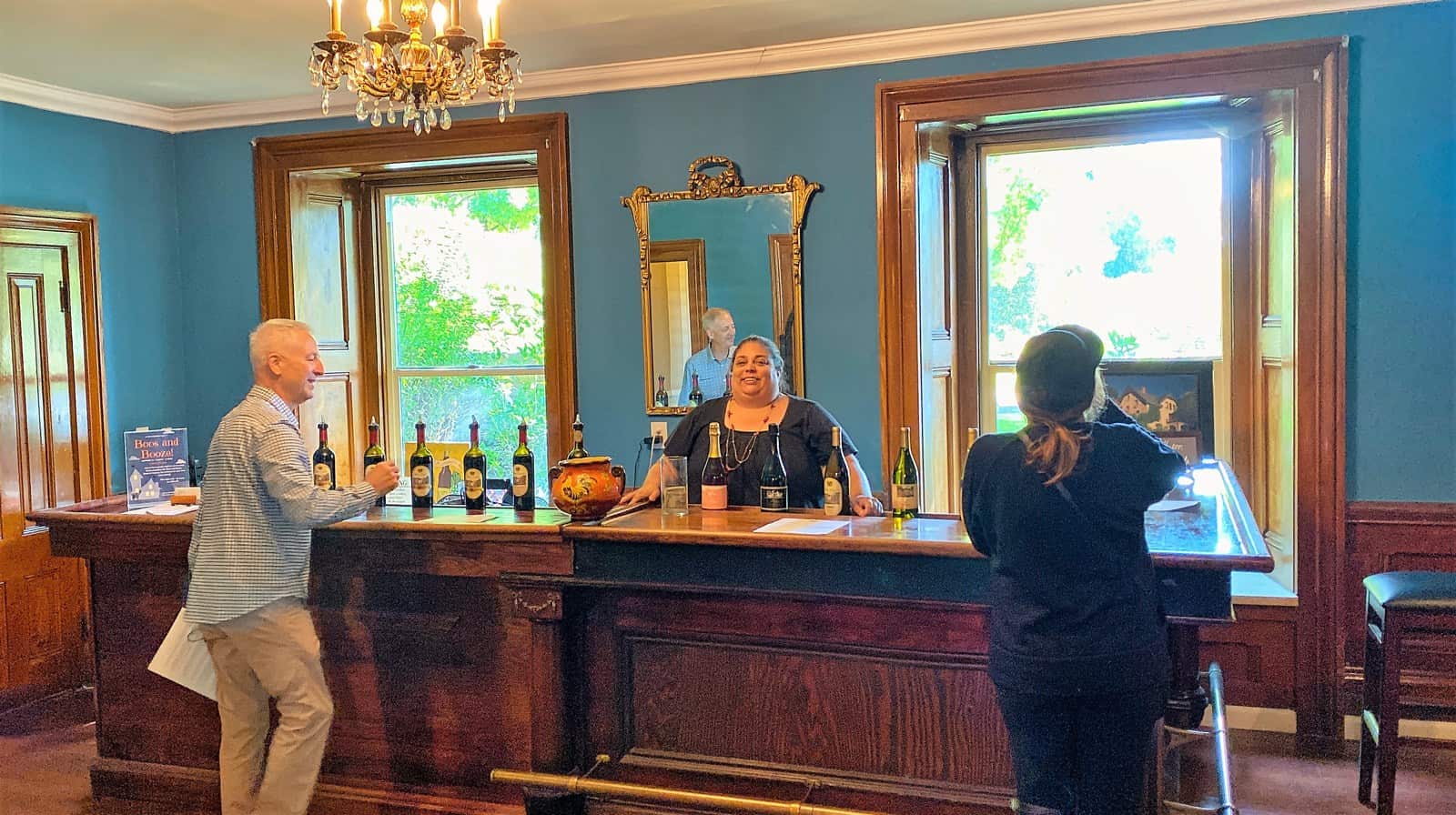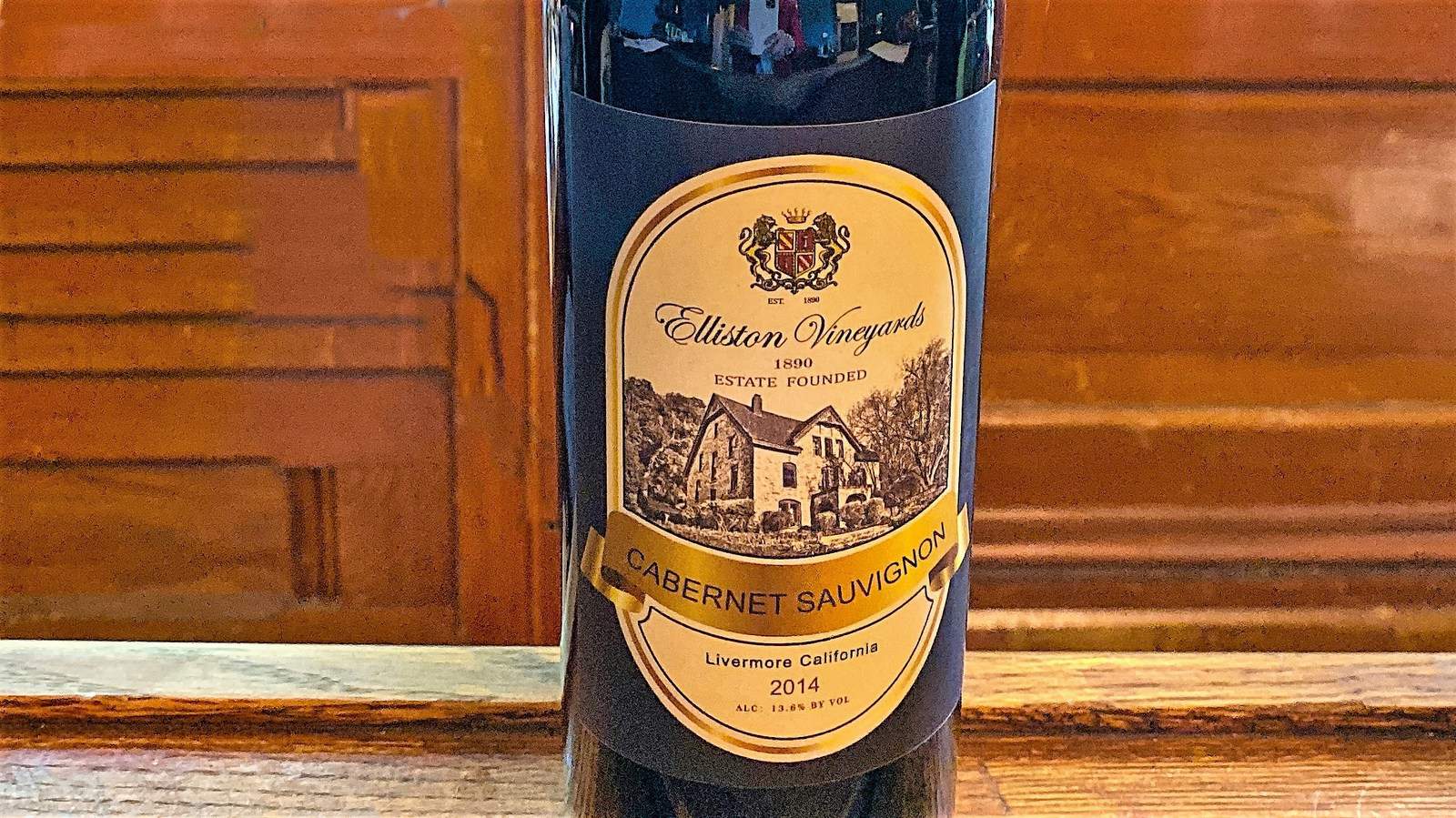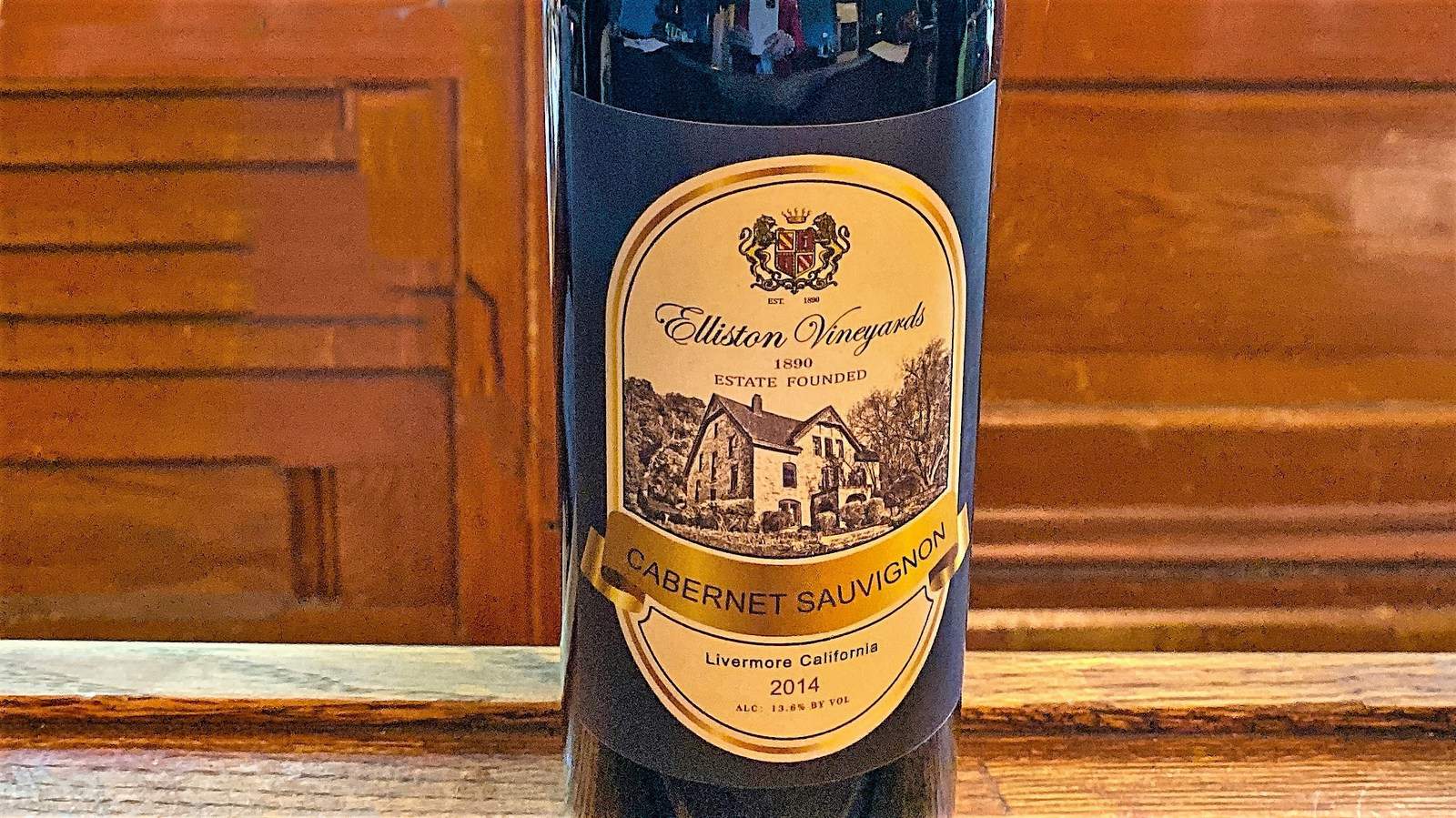 Before or after your wine tasting, you are welcome to walk around the home. The grounds are absolutely lovely too.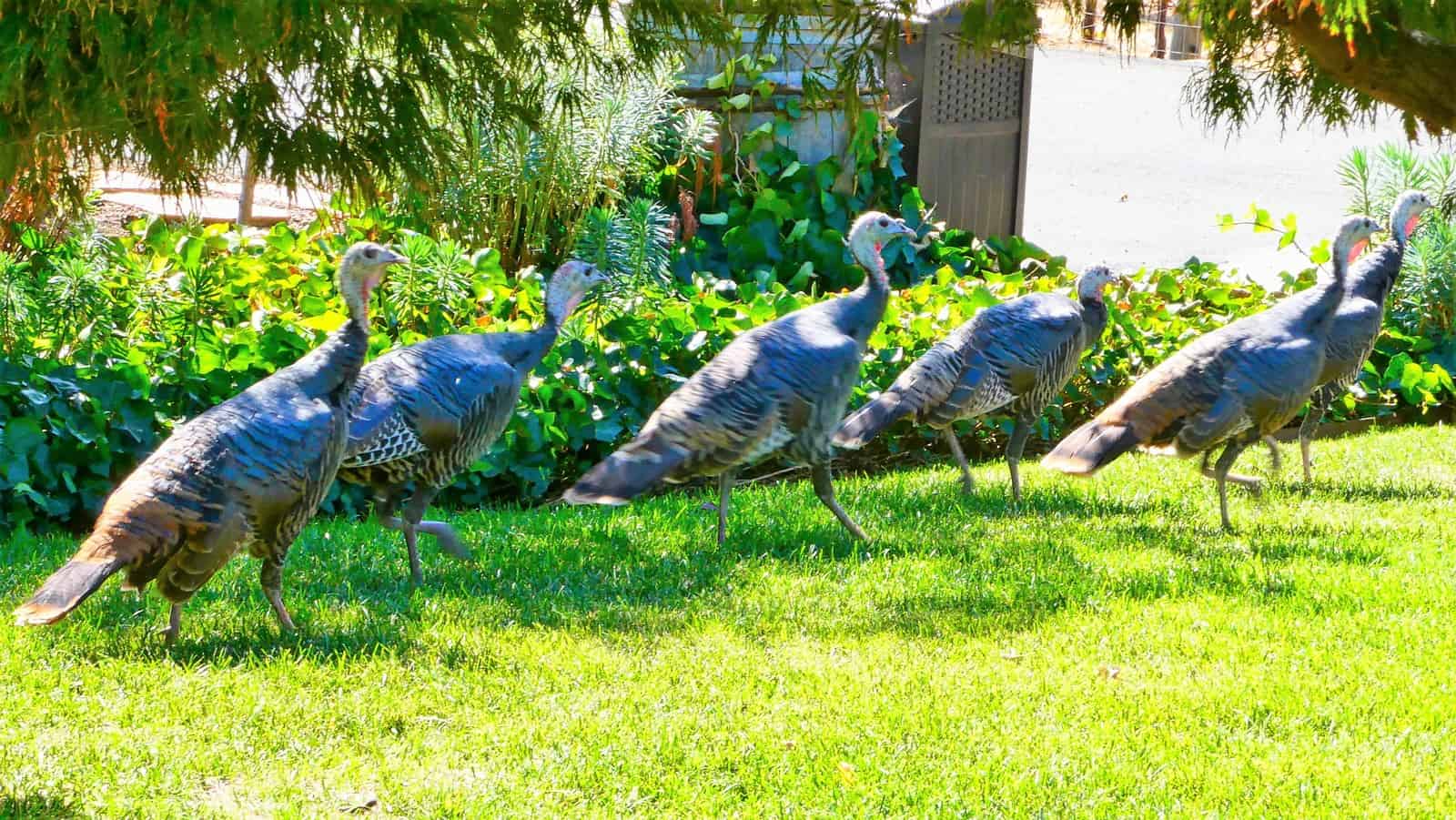 Feel Like You are Straight Out of the Jetsons at Aloft Dublin-Pleasanton
For Livermore wine accommodations, we recommend staying at Aloft-Dublin Pleasanton. Aloft Dublin-Pleasanton is a new ultra-modern hotel. Thus, they feature state of the art technology like voice-controlled room settings, 55″ TVs, and high-speed Wi-Fi. Additionally, need some extra towels? Robot Botlr, the hotel's personal robot, will deliver them.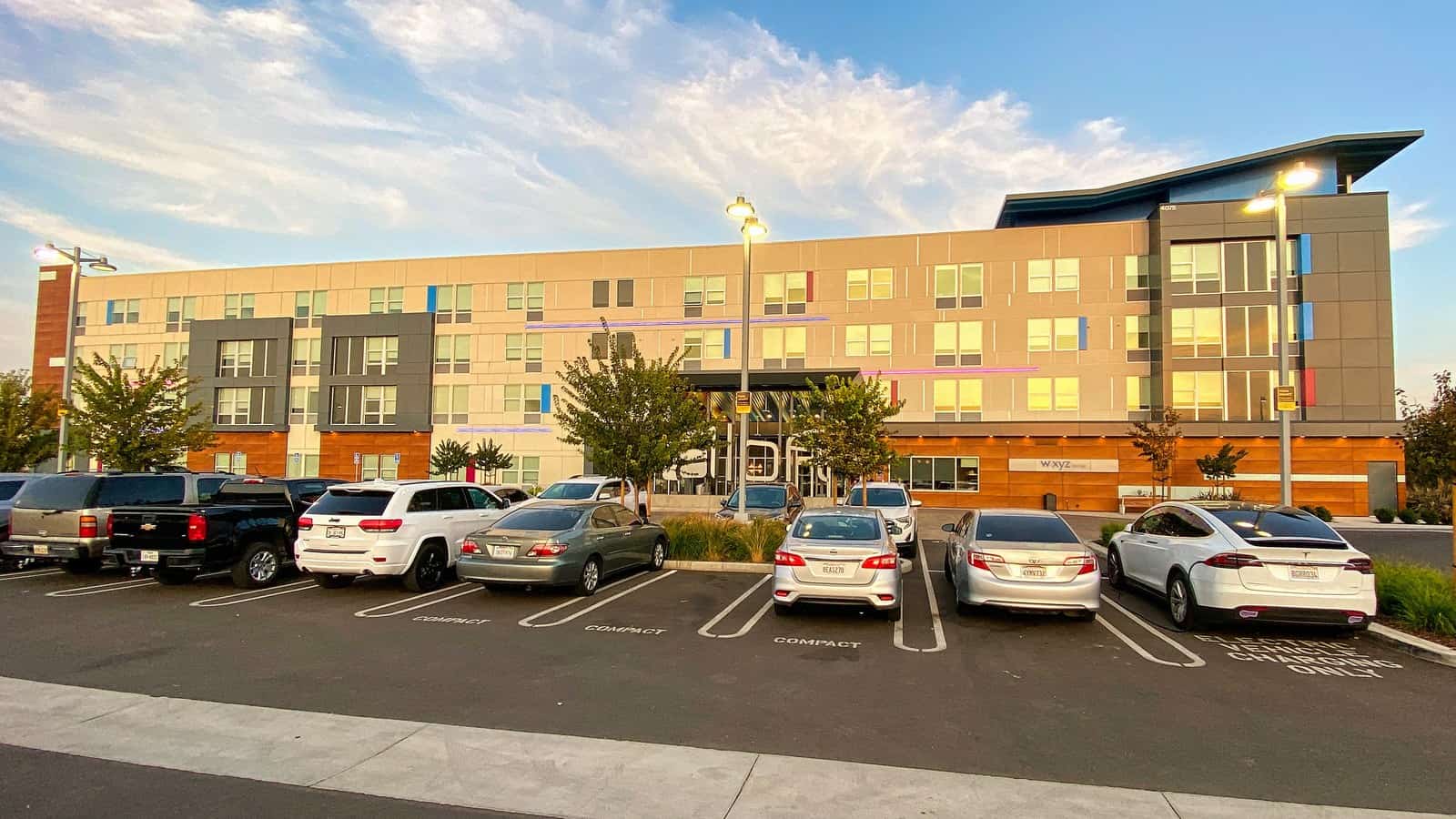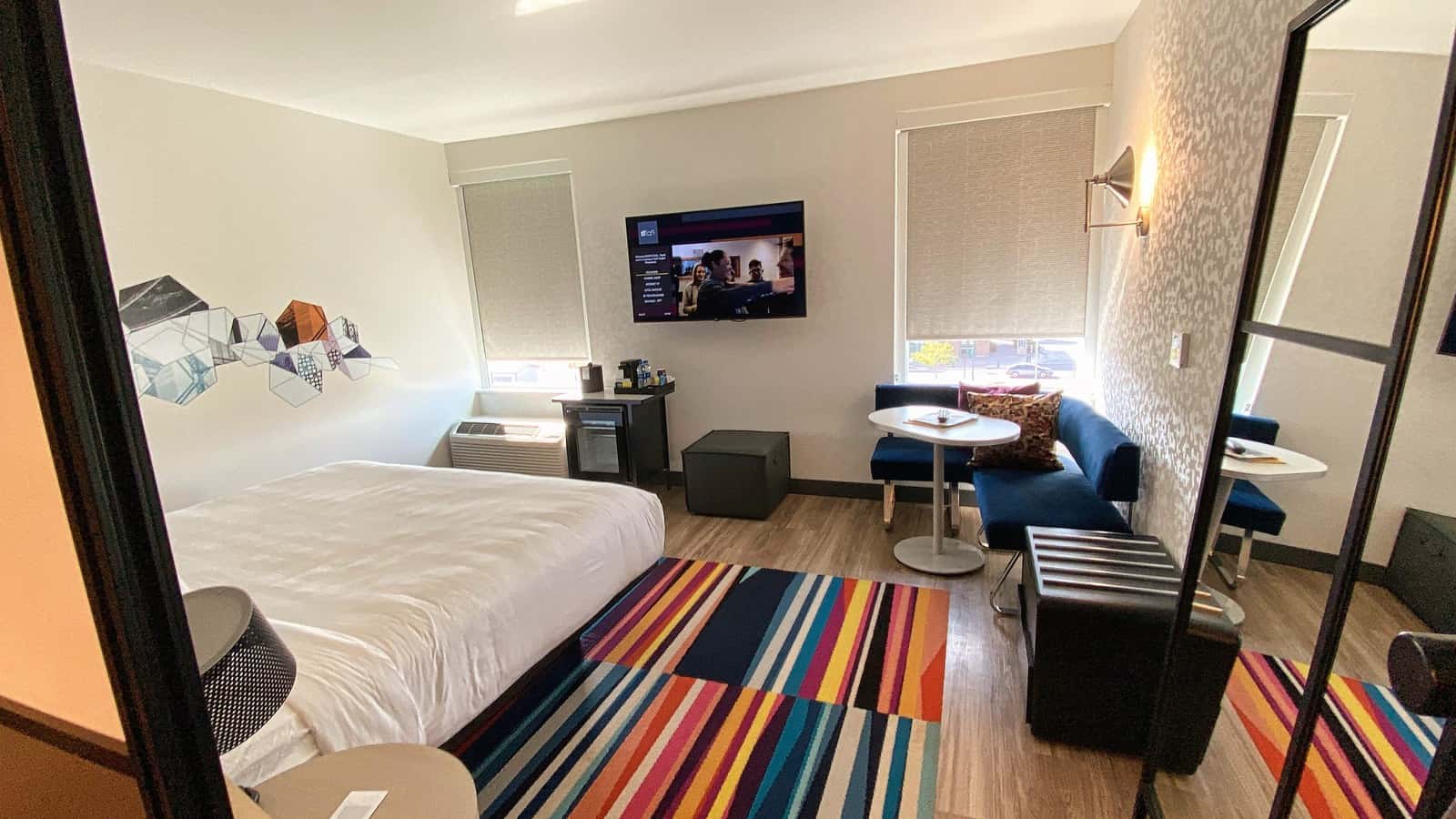 Additionally, they have the WXYZ Lounge, which hosts live music and offers craft cocktails, beers, local wines, and delicious food. To fill your leisure time, they have a pool table, bocce court, corn toss, and a fire pit in their backyard, so your stay will be memorable.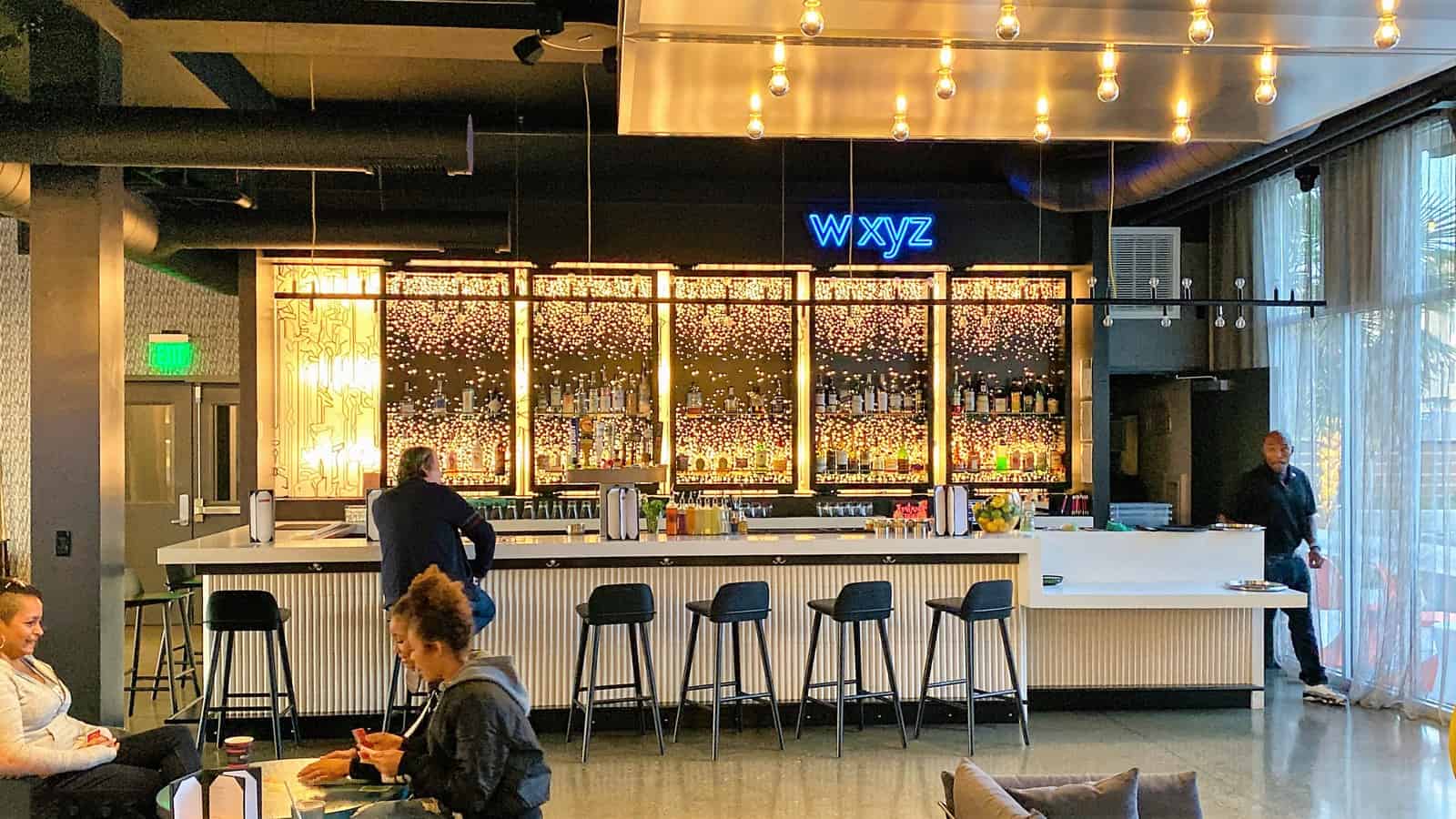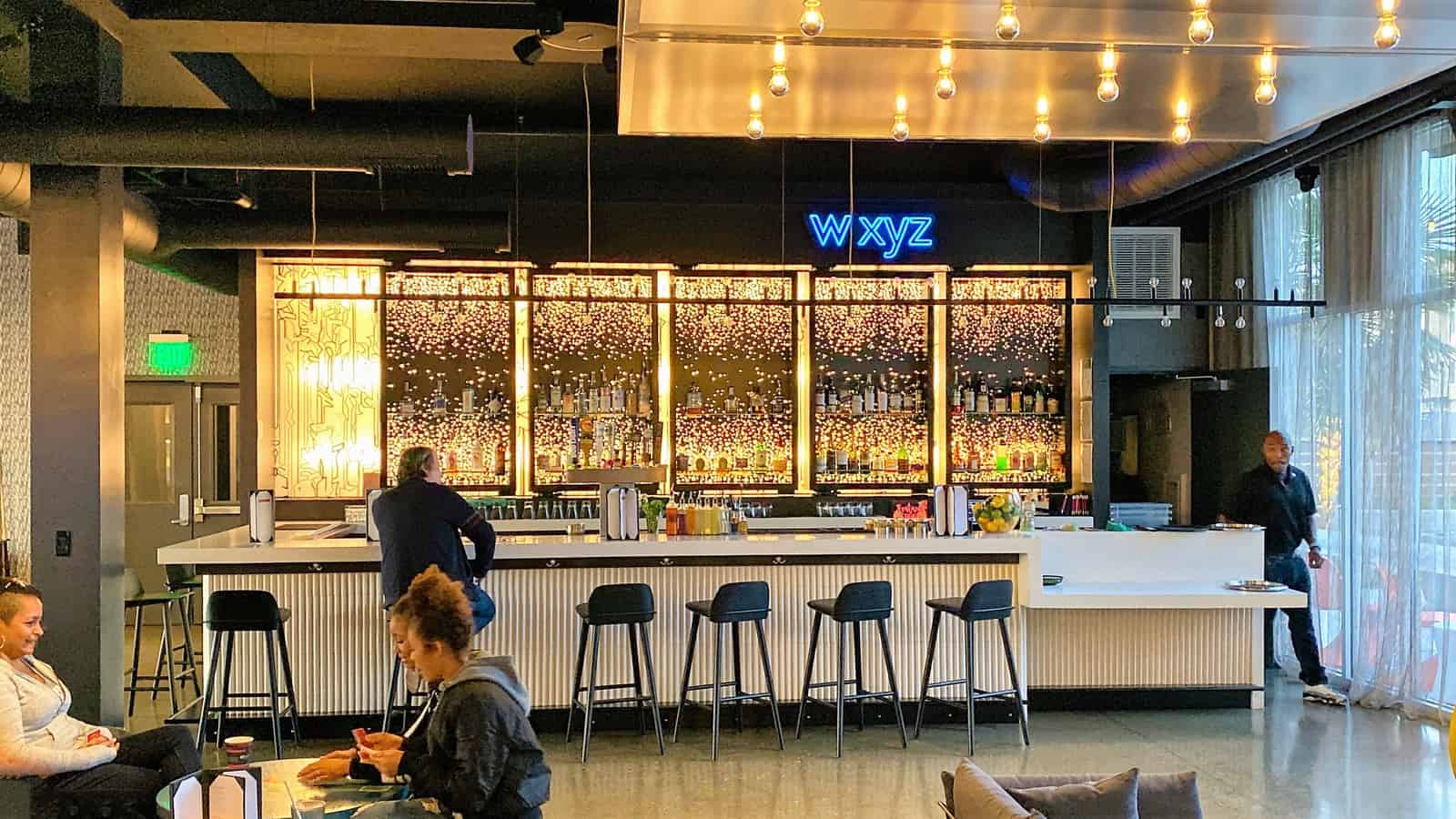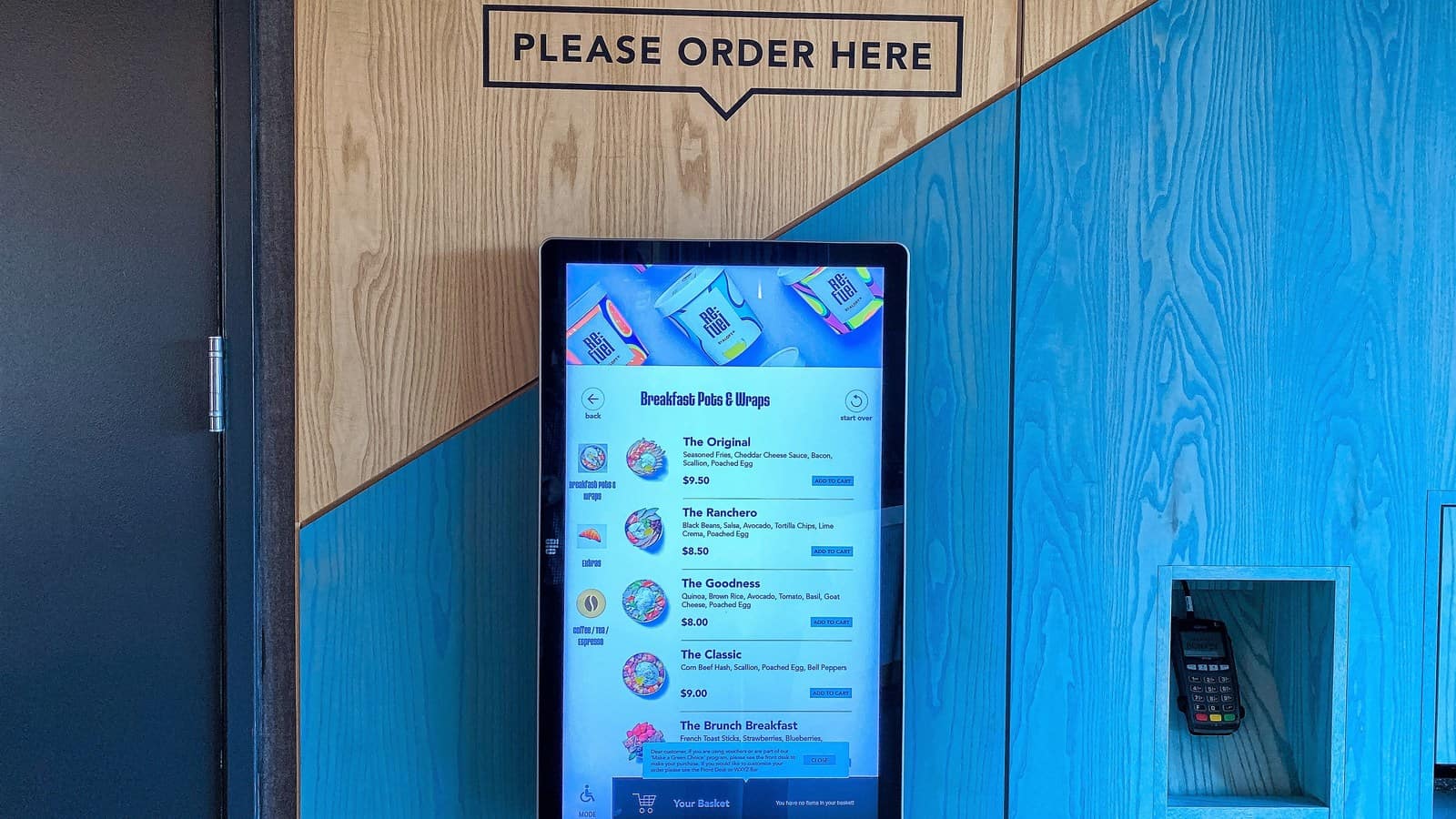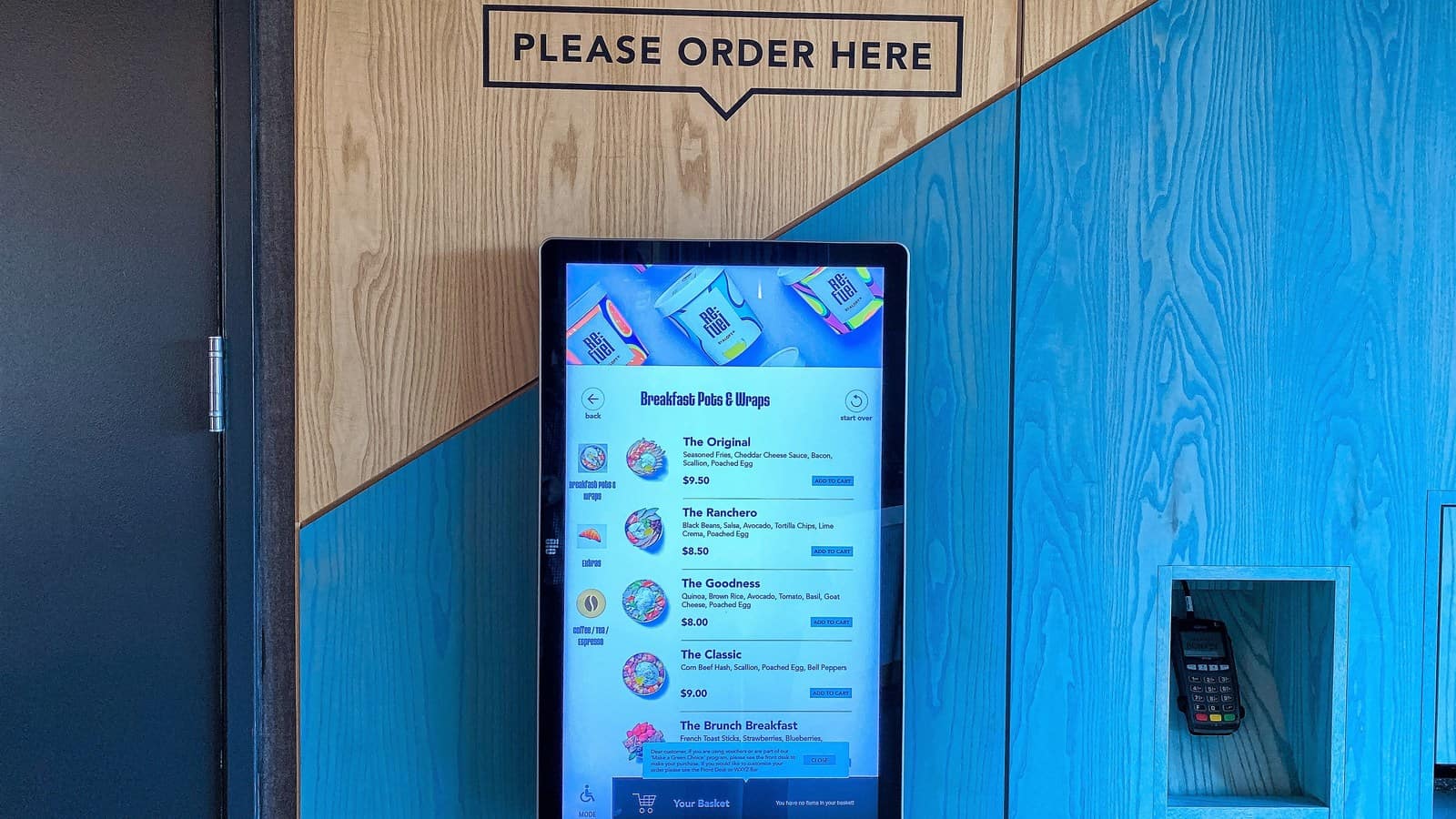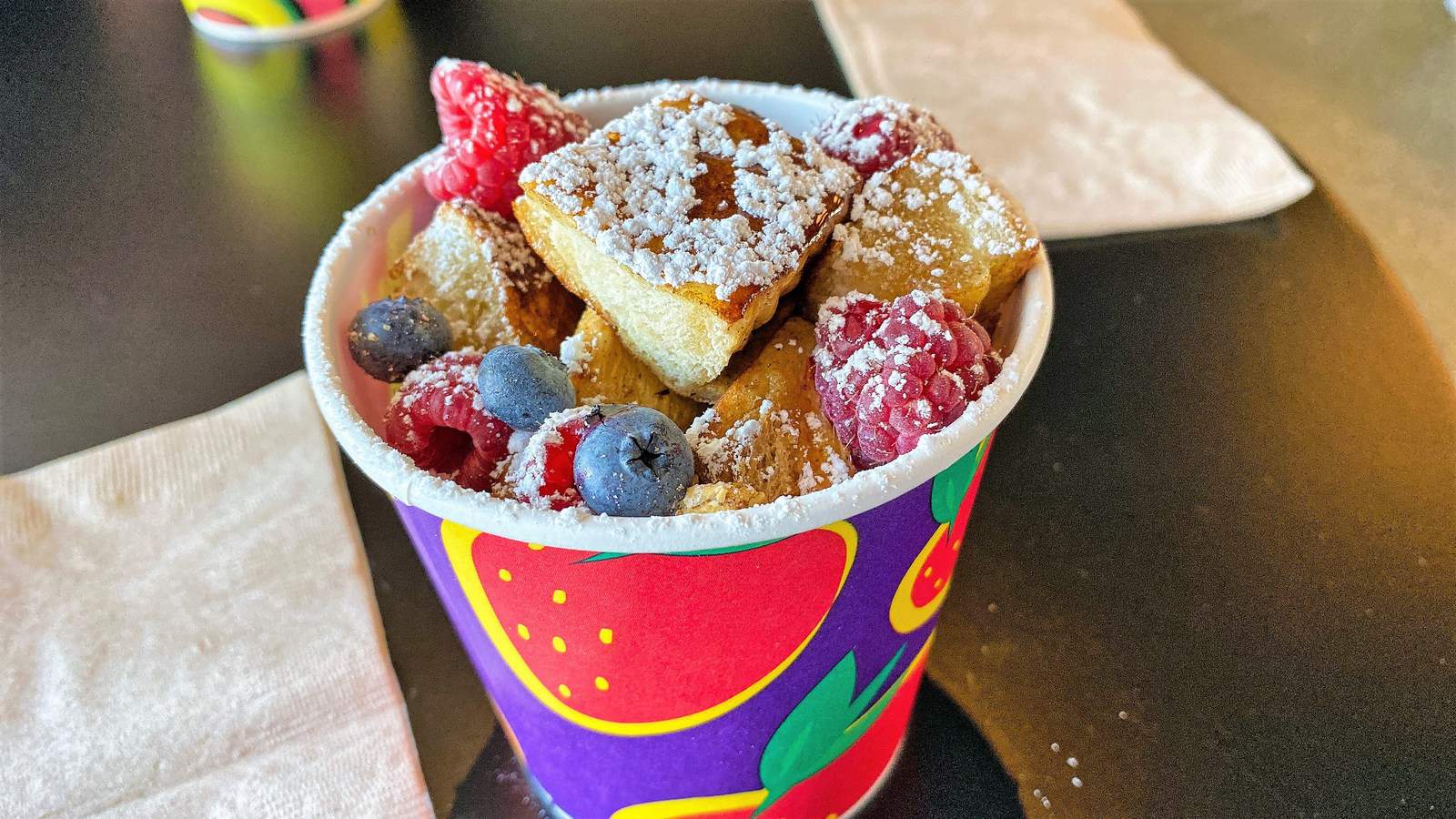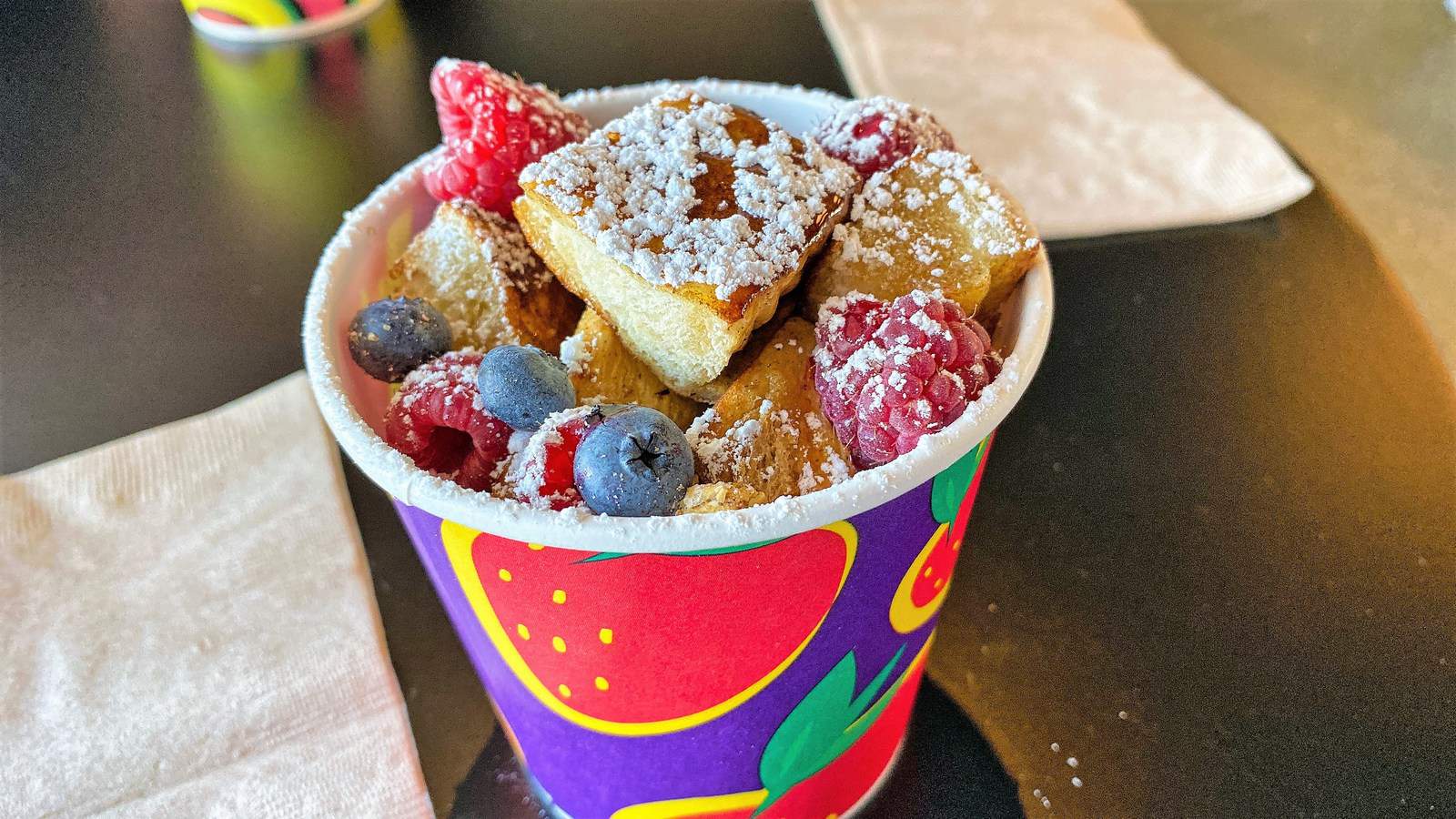 Baci Bistro For Chic Yet Casual Dining
For dinner, we recommend Baci Bistro. Baci, nestled in the heart of historic Pleasanton, is a modern-day classic Italian restaurant. Markedly, they feature a variety of pasta, seafood, steaks, and dishes from Italy using the finest ingredients. The setting is chic yet casual inside, or you can choose al fresco dining and bring your pet.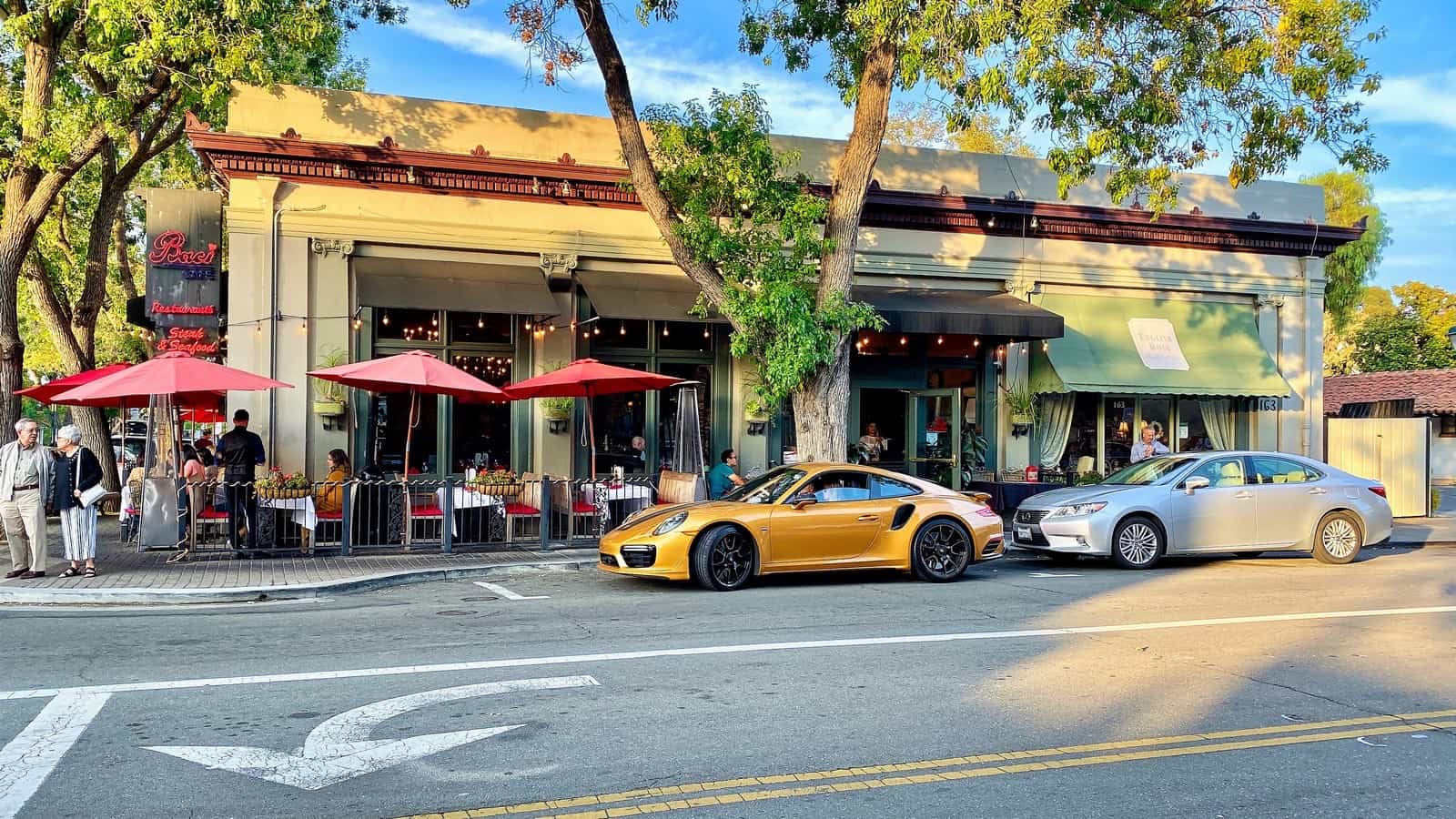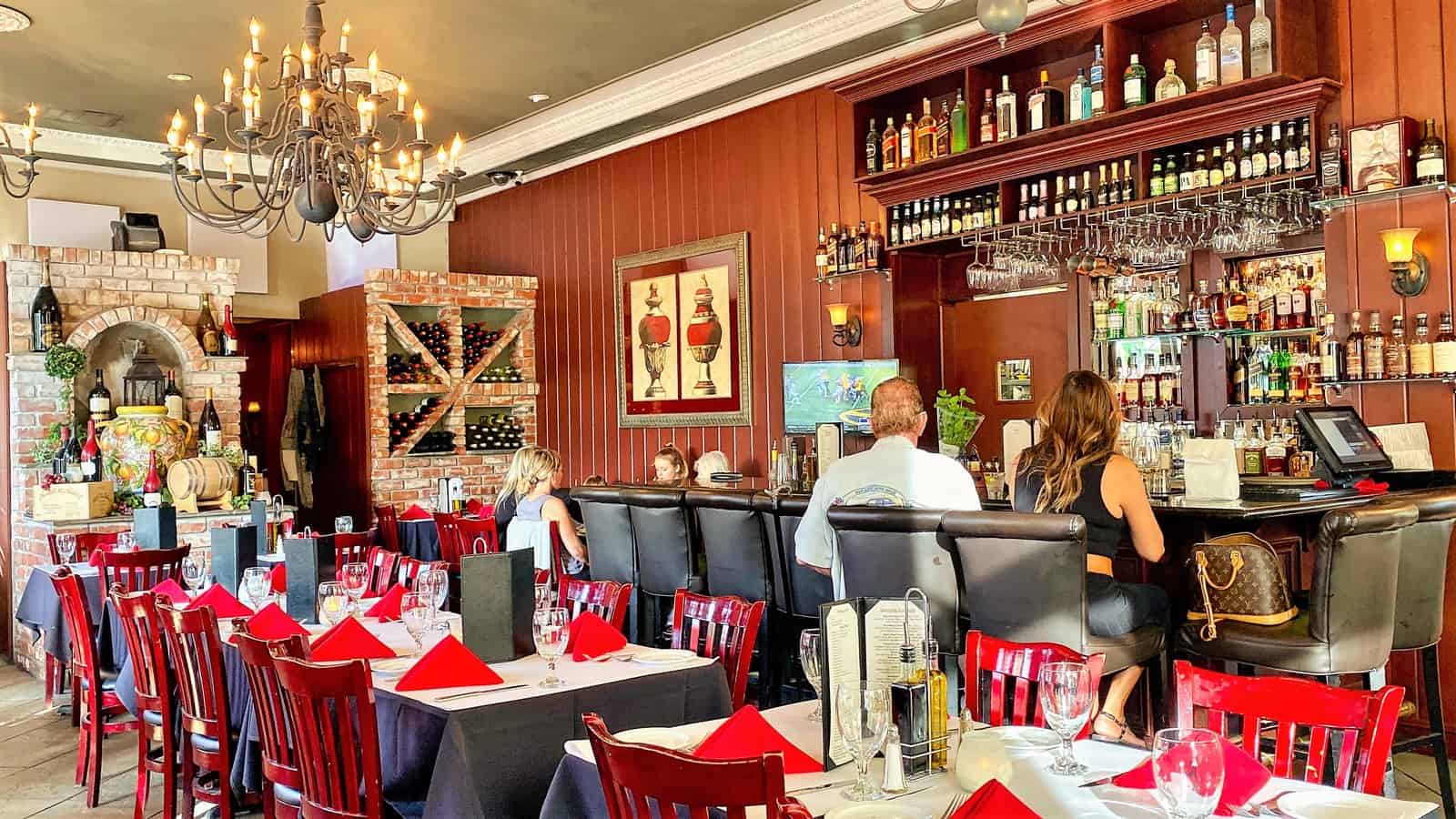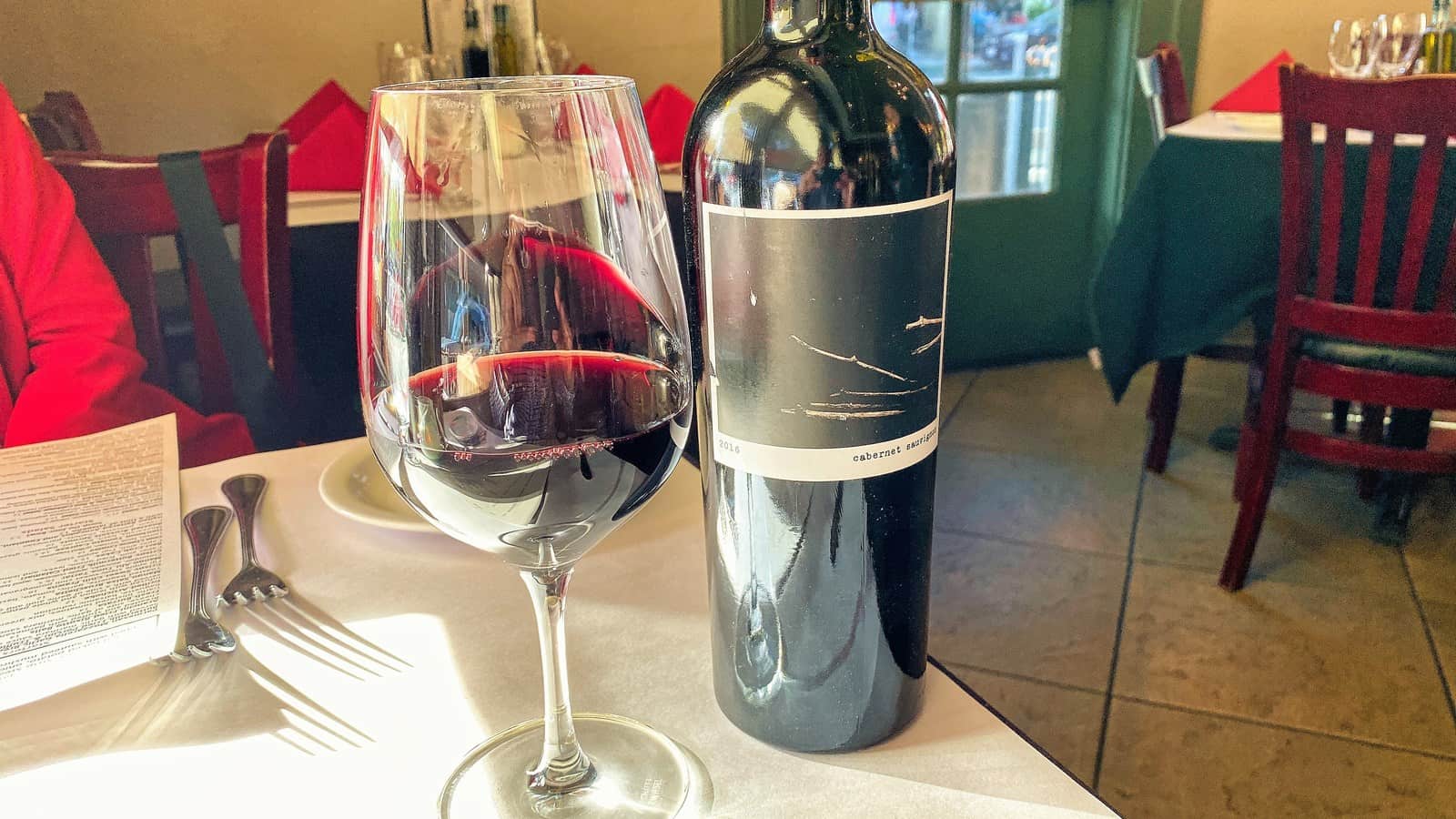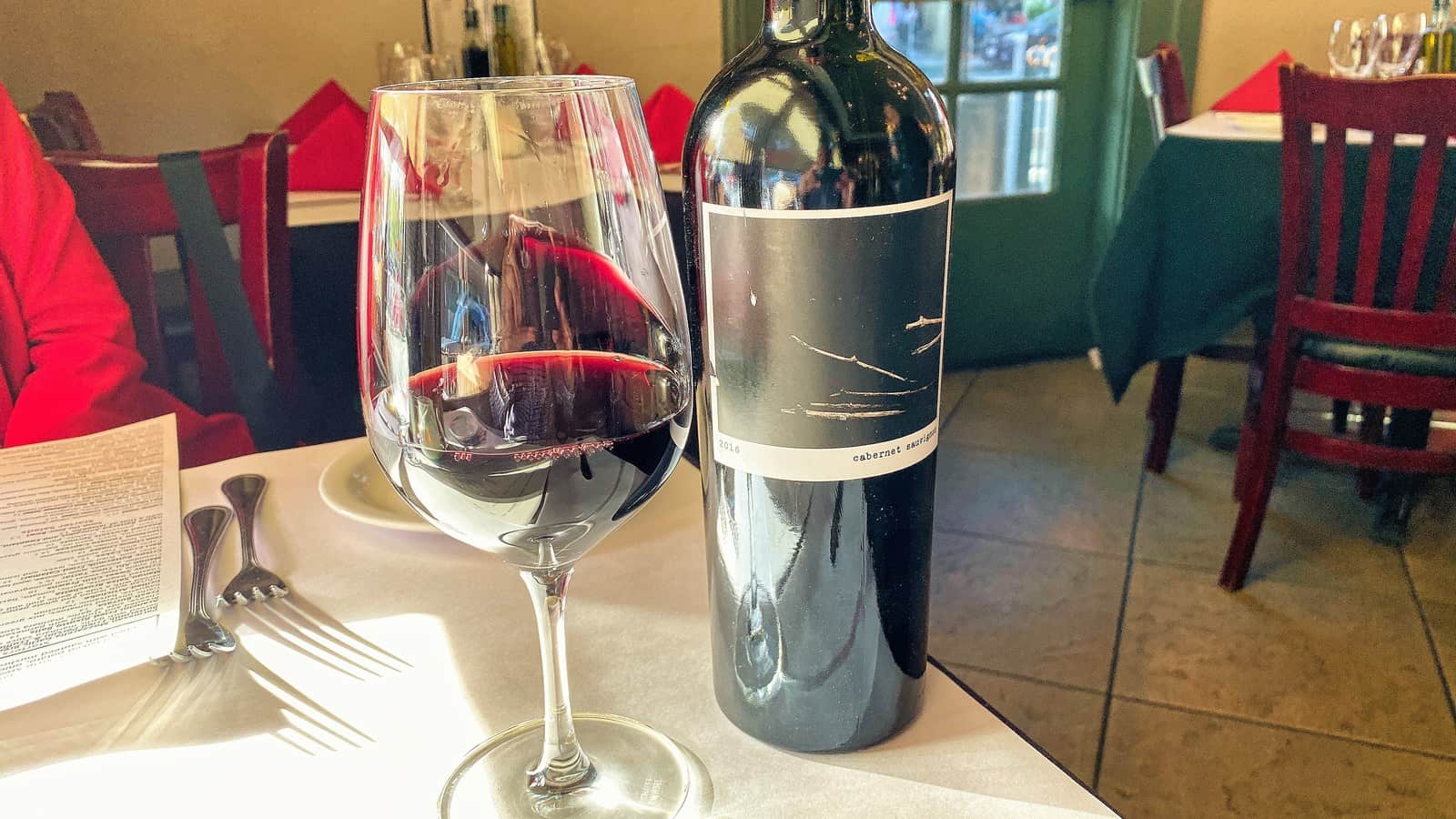 Baci has a nice wine selection, so we ordered a wonderful bottle of cabernet sauvignon. Our dinner was amazing. For an appetizer, we had the Baci crab cakes and a side salad with candied pecans.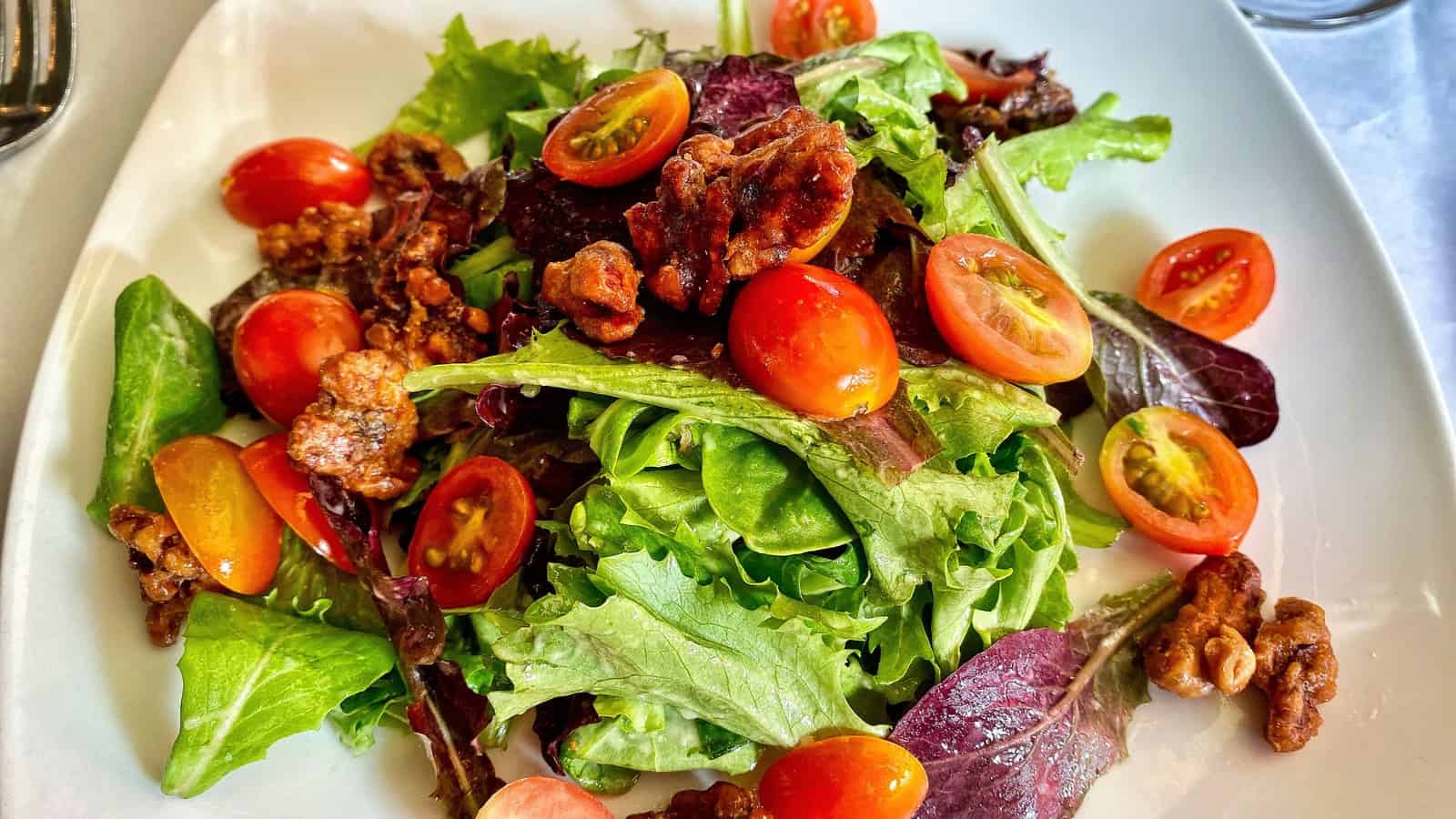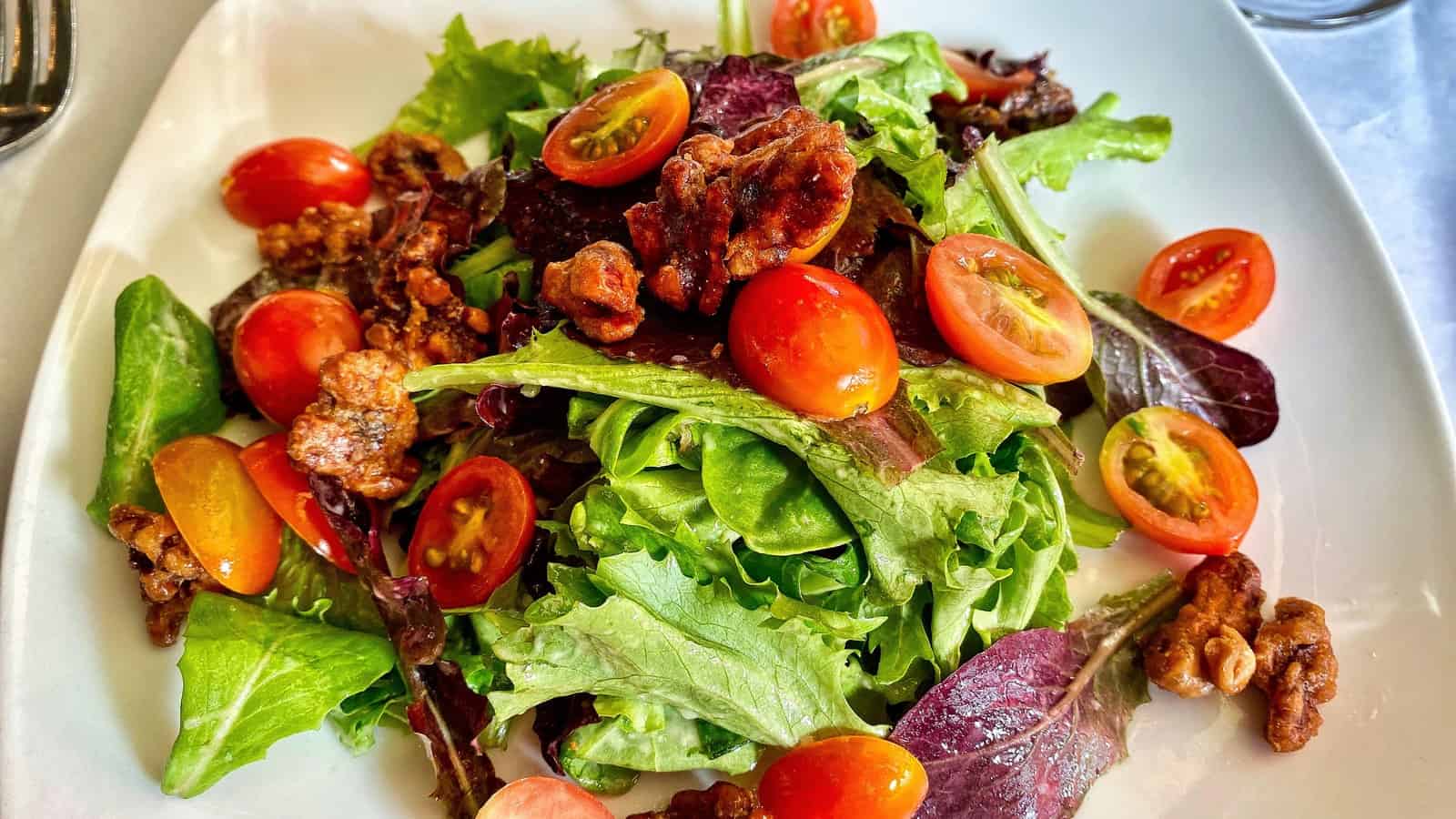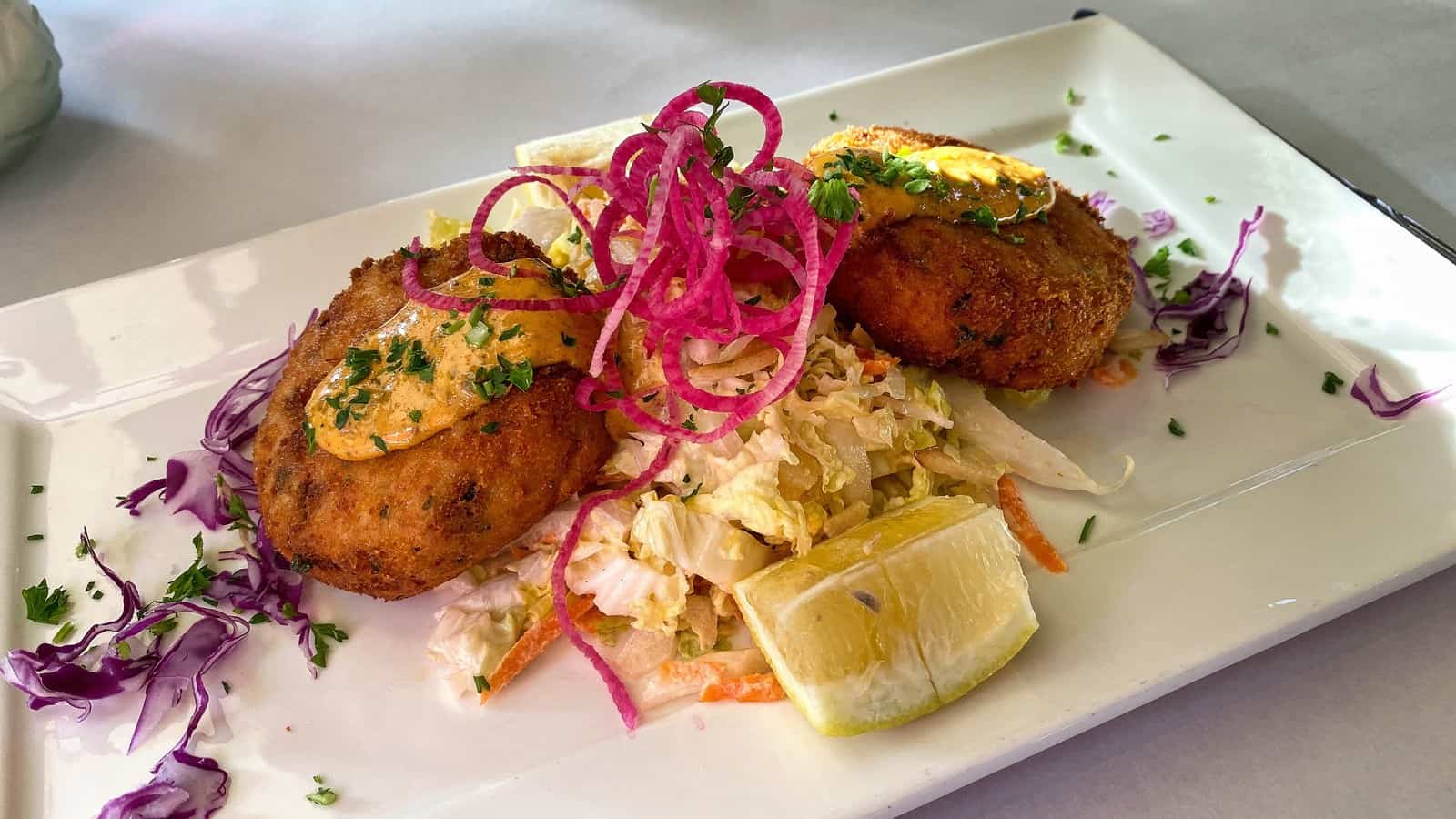 For our entre, Keith had chicken parmesan, and Tina had shrimp scampi. All the food was delicious in a classic Italian way. We also liked the window seat — lots of great people-watching in downtown Pleasanton.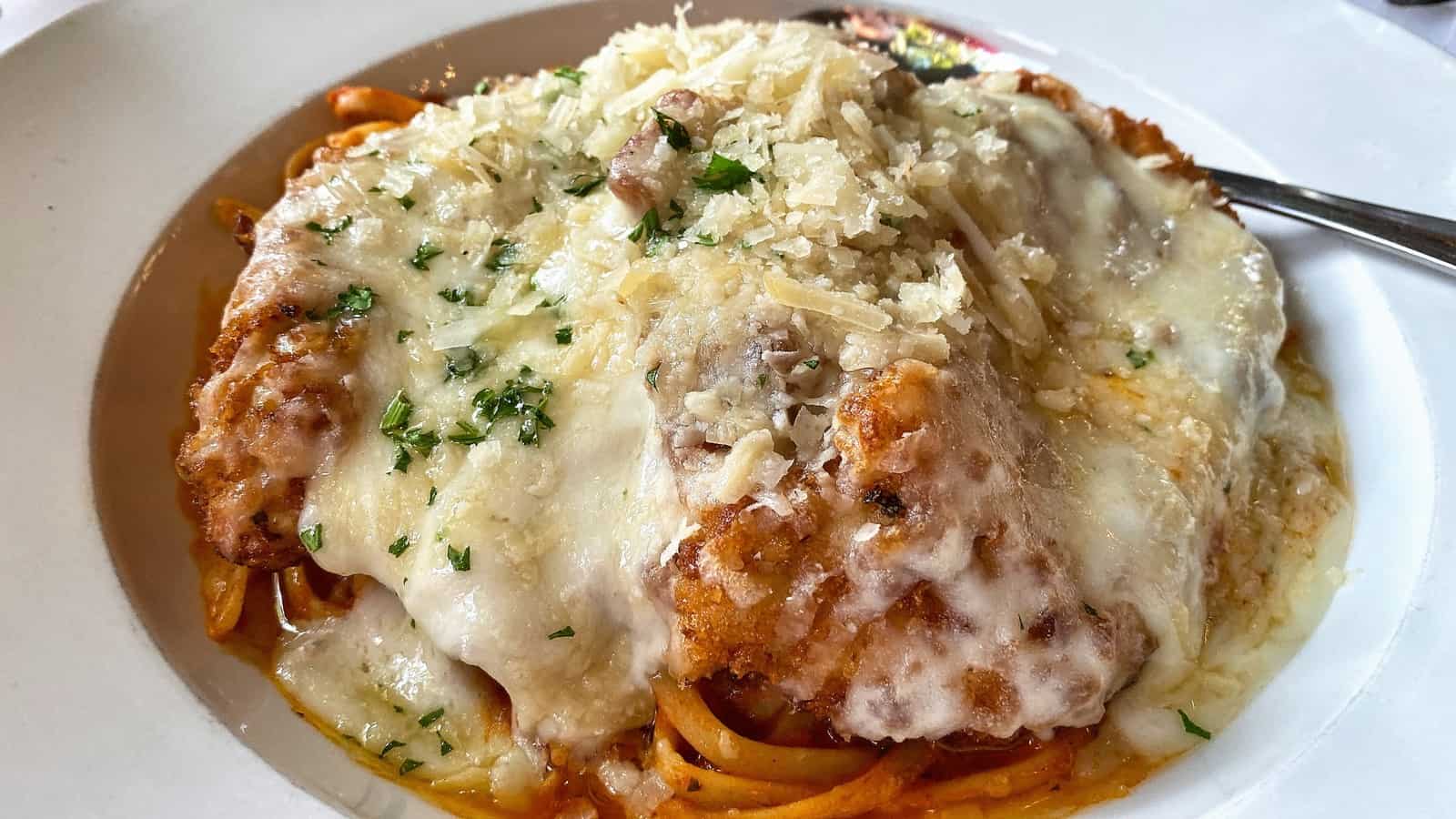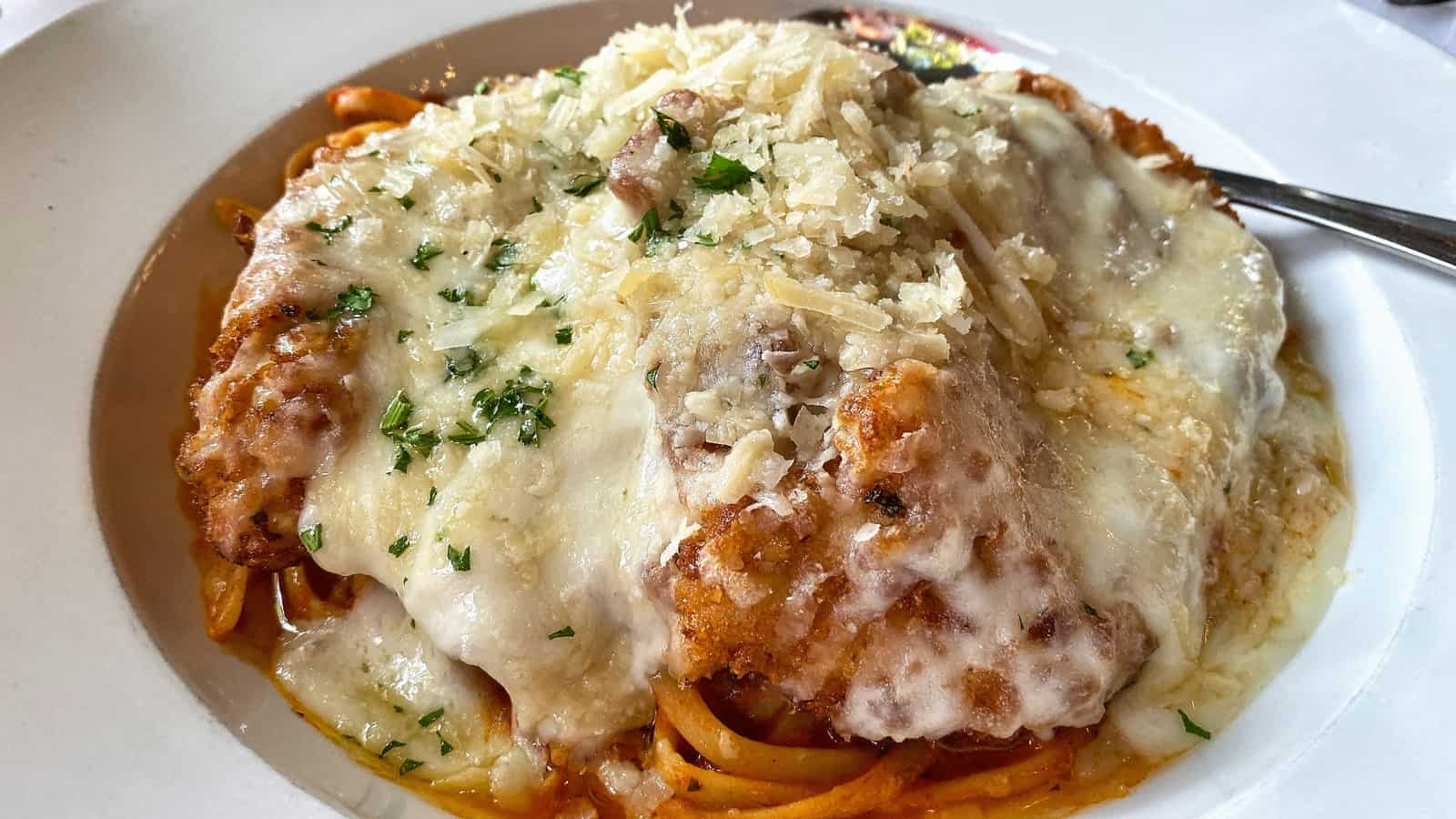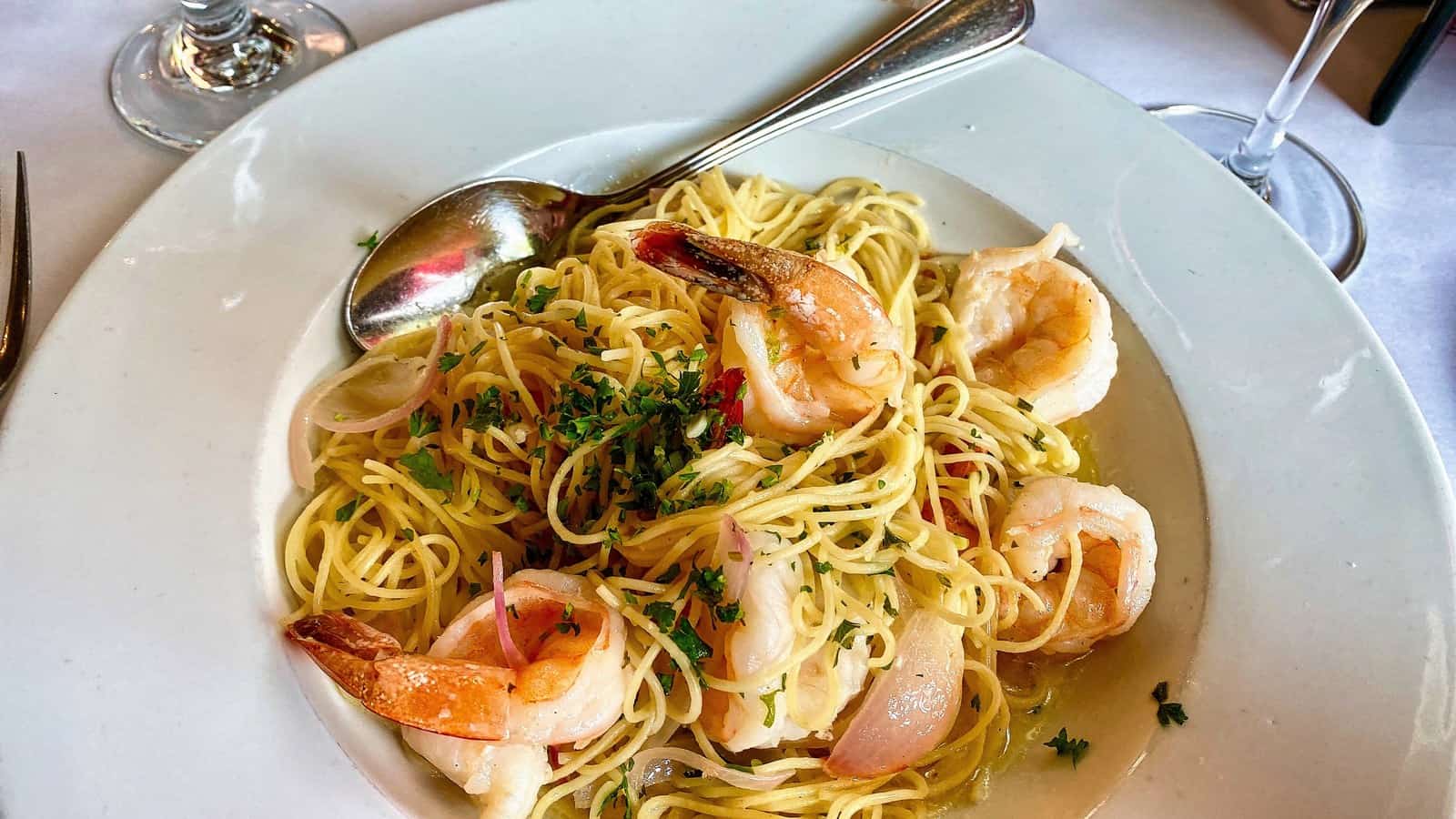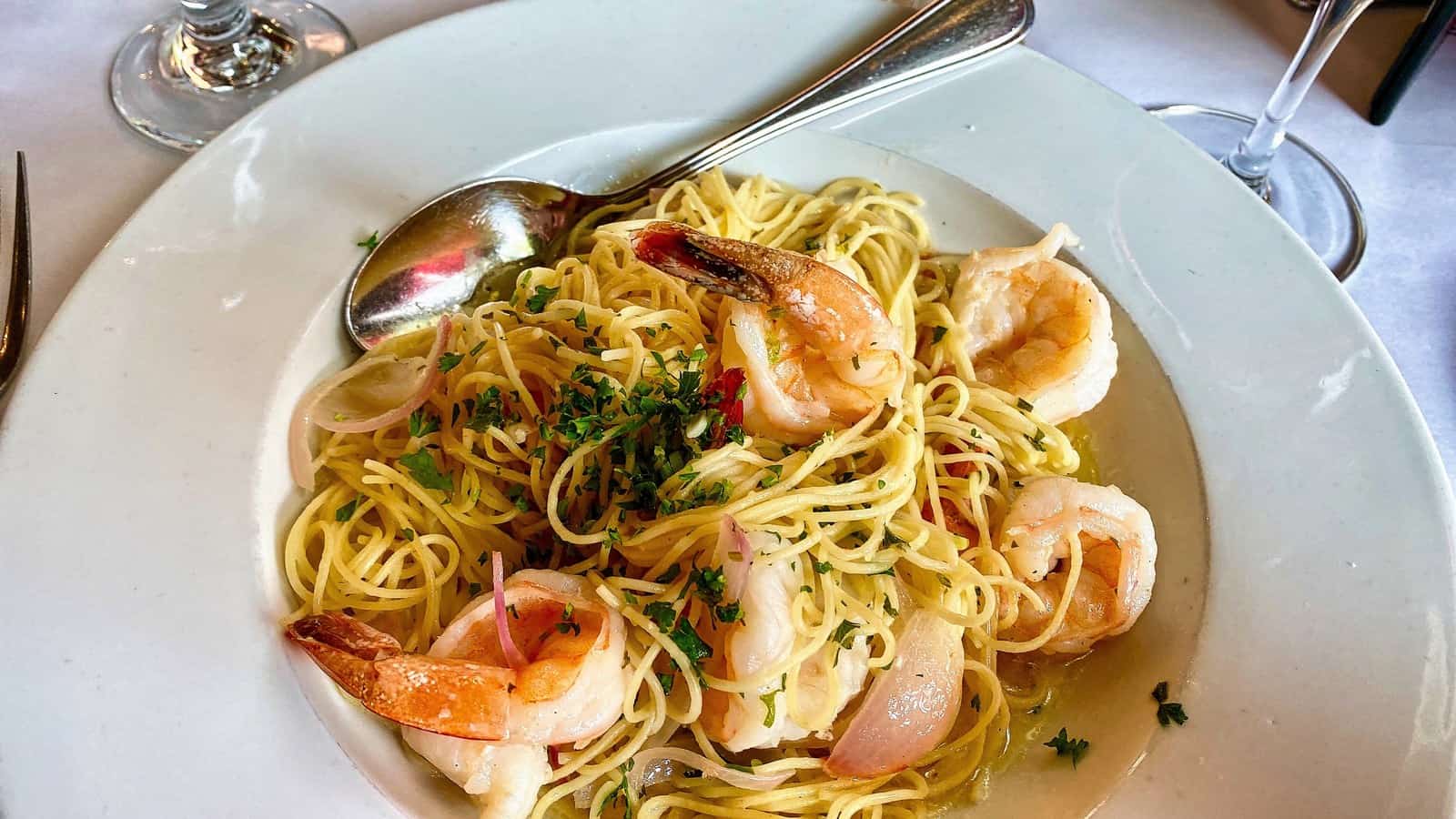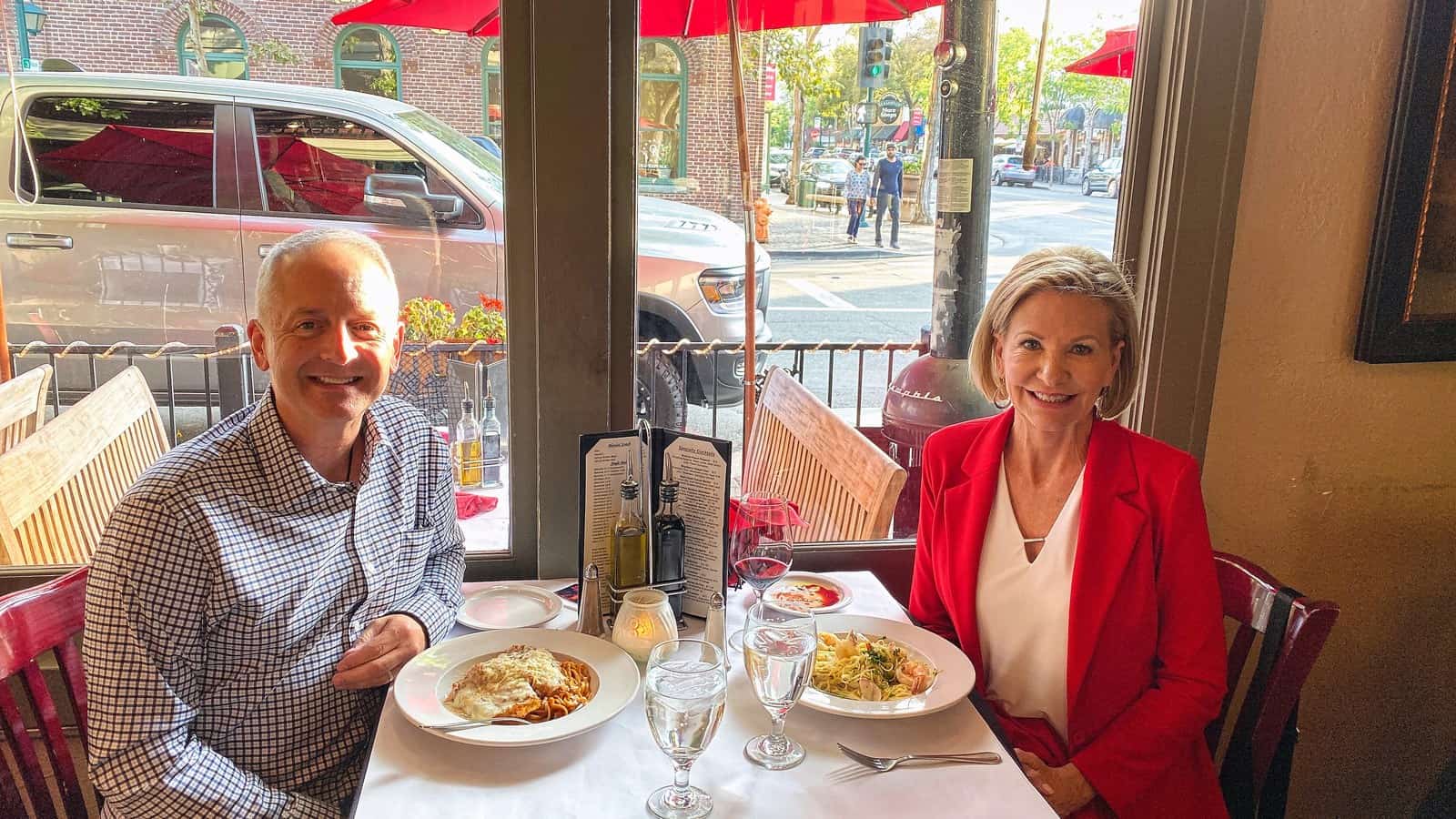 Visit Big White House Winery Where Wine Meets Art
On your second day of Livermore wine tasting, we are recommending starting with a wine tasting at Big White House Winery on Greenville Road. The inviting winery filled with art from the winemaker's sister, Laura Marion, both on the wine labels and the walls, is unique. Sip on big reds while admiring the realistic paintings around you all for a $15 tasting fee per person. Ultimately waived with a $25 purchase.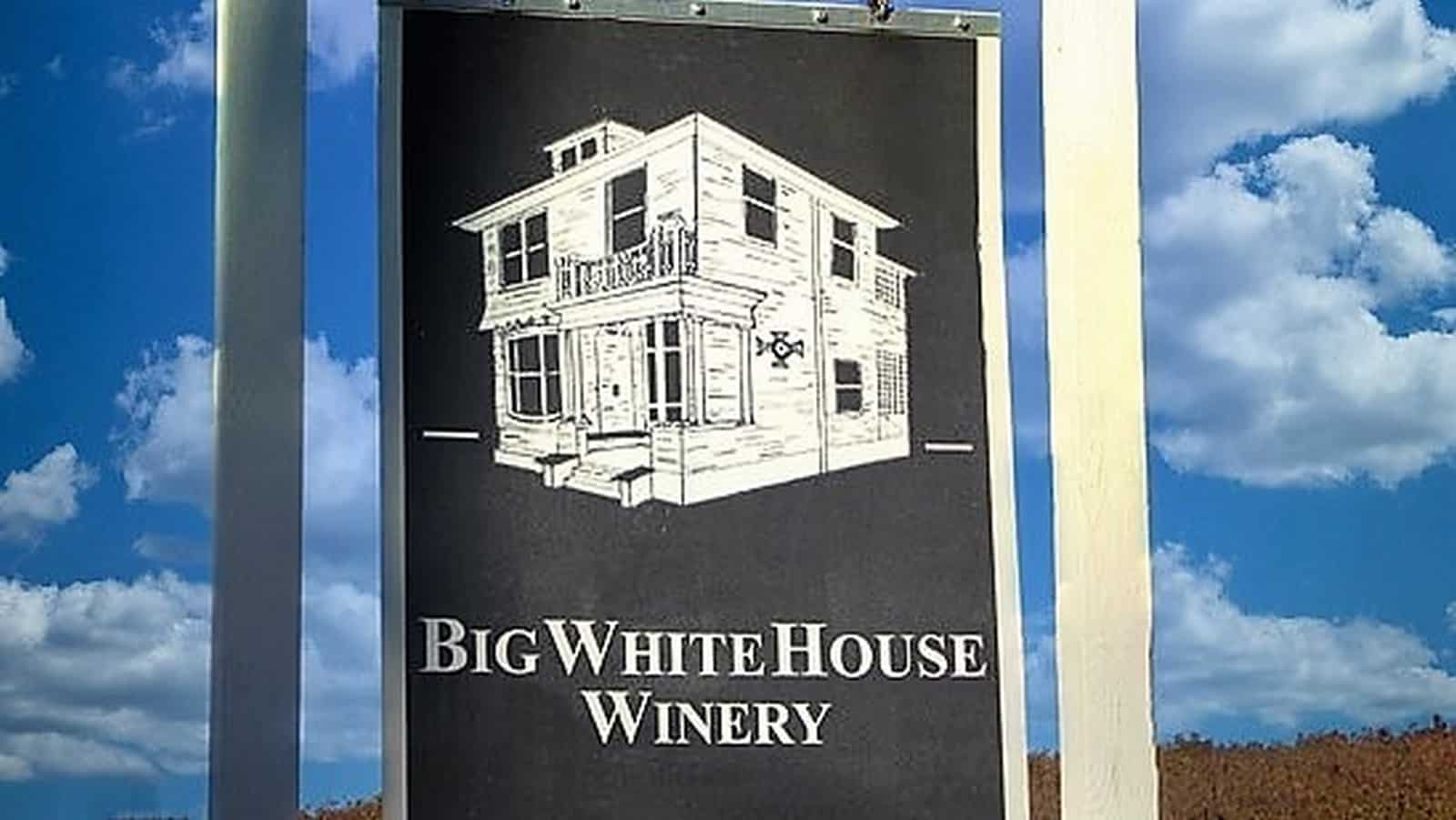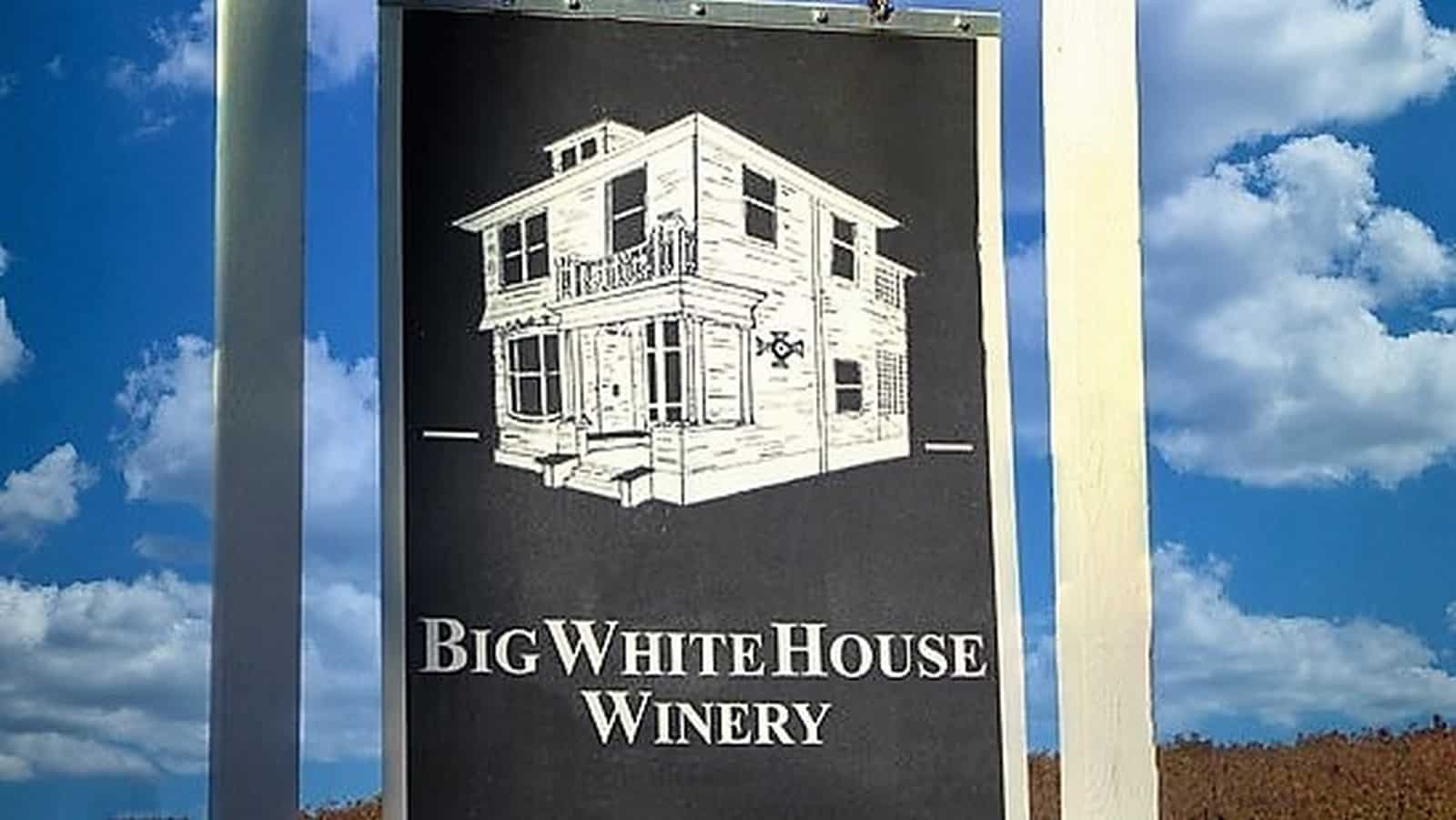 At Big White House, they specialize in handcrafted, small-lot, luxury wines of rare quality with an emphasis on Rhone-type varieties. Moreover, they have two labels; Big White House and a premium label, John Evan Cellars.
Even though the winery is full of art, the vibe is relaxed and unpretentious. We met the winemaker John Evan Marion and Jessica Carroll, the assistant winemaker.
We learned from John that Big White House began in John's backyard by John's dad, some friends, and John, a teen at the time. Furthermore, John, his dad, and Jessica all have backgrounds in science and engineering. They have always viewed wine as an experiment. In time, the winery grew from hobby scale to boutique-sized, producing premium wines with an emphasis on Syrah, Petite Sirah, and hard-to-find varieties.
When John Evan turned 21, he launched his reserve brand, John Evan Cellars, and began taking over winemaking and management for the original Big White House label. Big White House gets its name from John's boyhood home. The house is located in downtown Livermore and is still called home by John Evan, his wife Christina, and their son.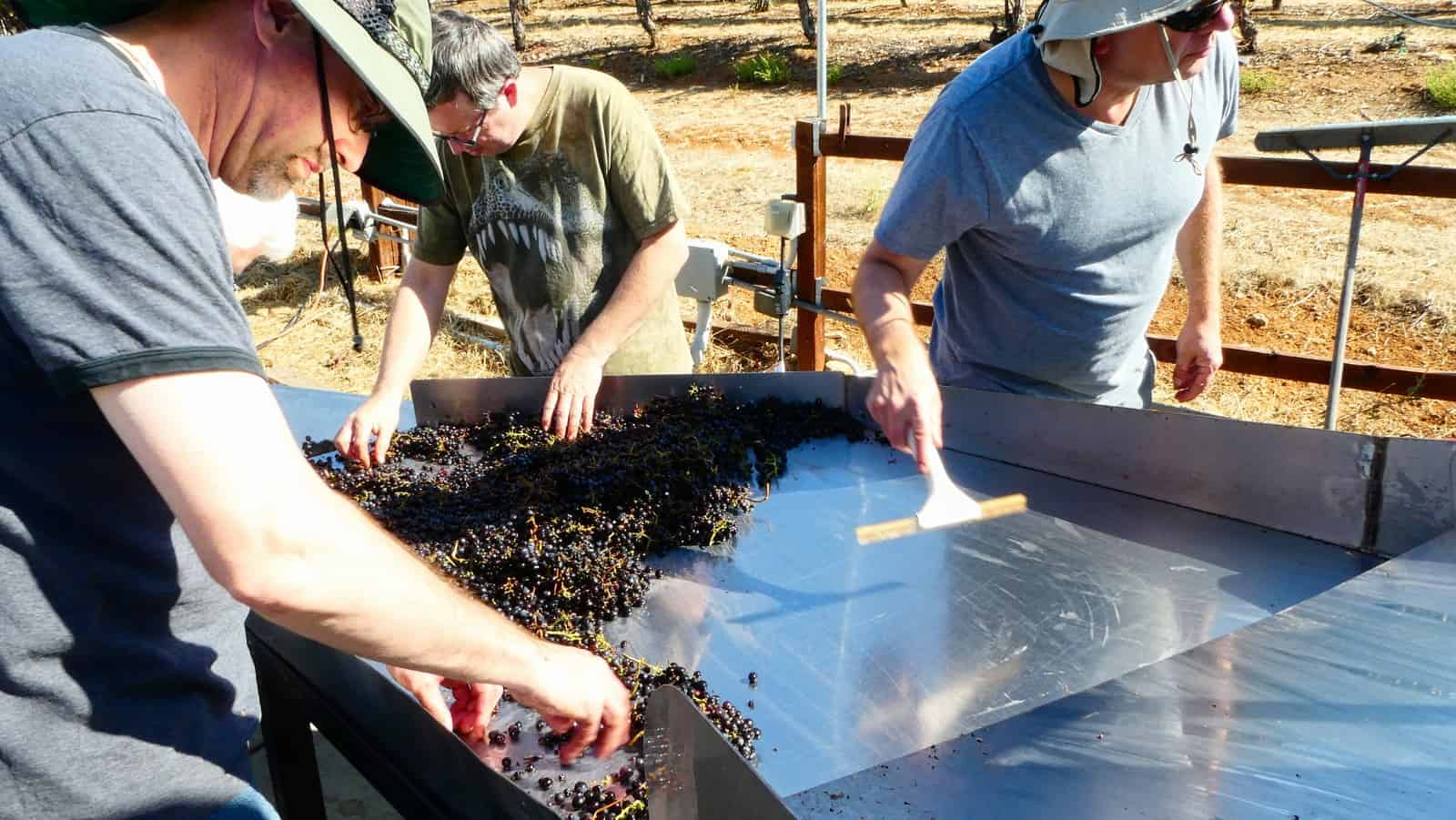 Crush Time
When we visited, it was crush time. We were able to see grapes in different stages of fermentation. They also asked if I wanted to push the grapes down, which I gladly said yes to even though I was not properly dressed for the job.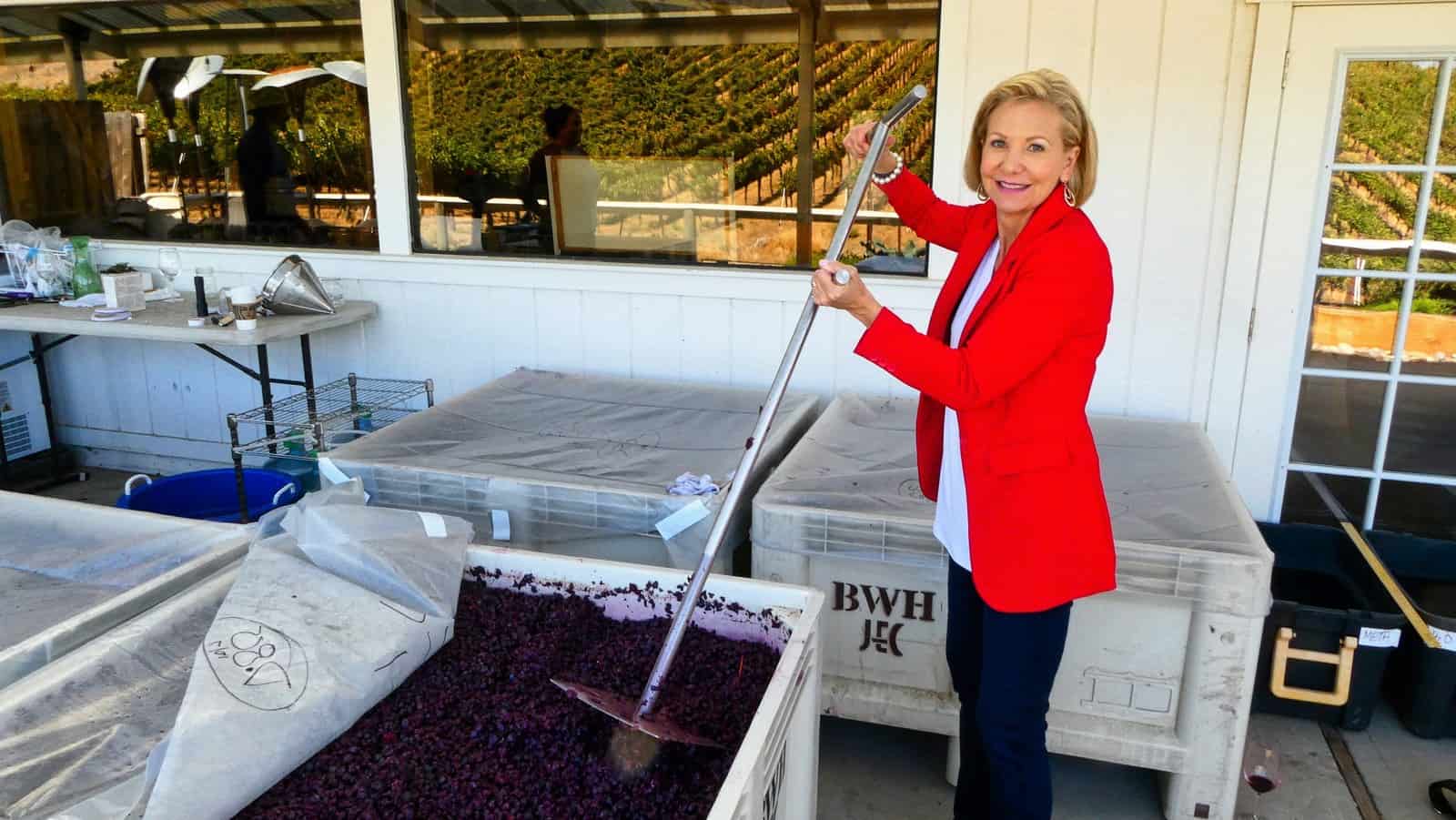 The wines were big and bold, just the way we like them. Also as we said, each bottle of wine features a label painted by John Evan's sister.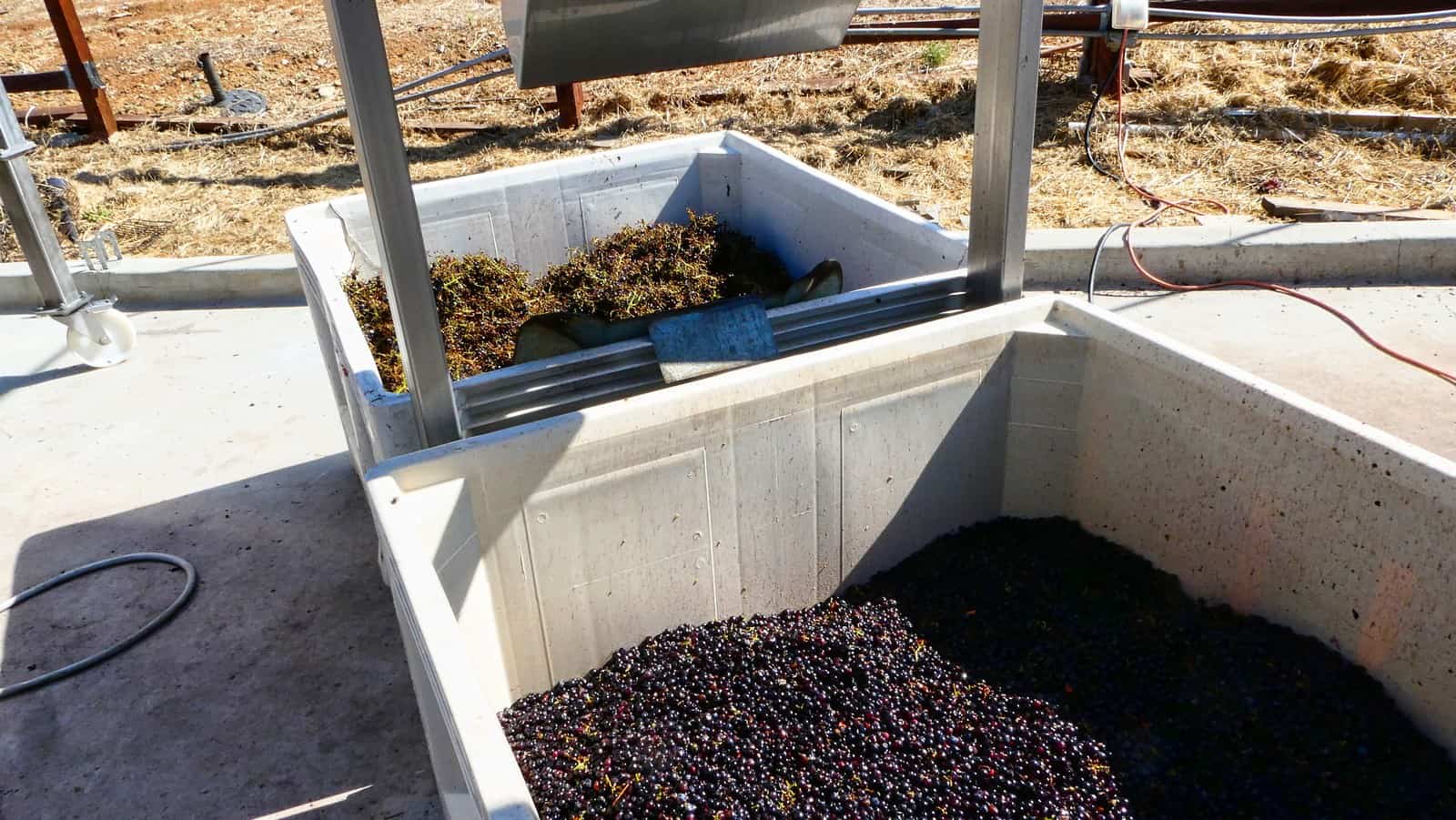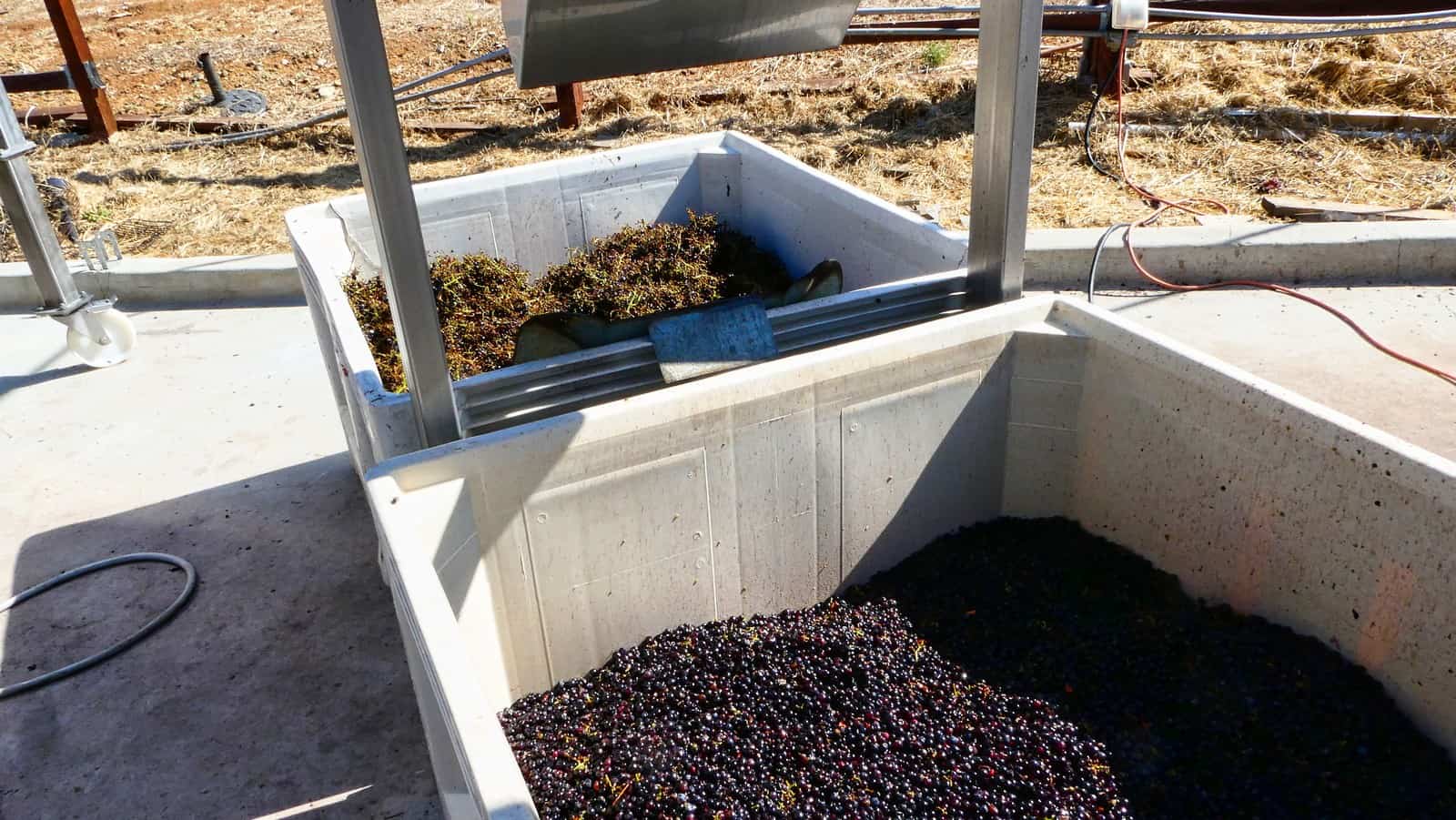 Visit Steven Kent Winery Known for Cabs
Next, visit nearby Steven Kent Winery. Steven Kent Winery started in 1996 with one mission: to make Cabernet in the Livermore Valley that rivals the greatest red wines made anywhere in the world. Since we love cabernets, we had to check out Steven Kent.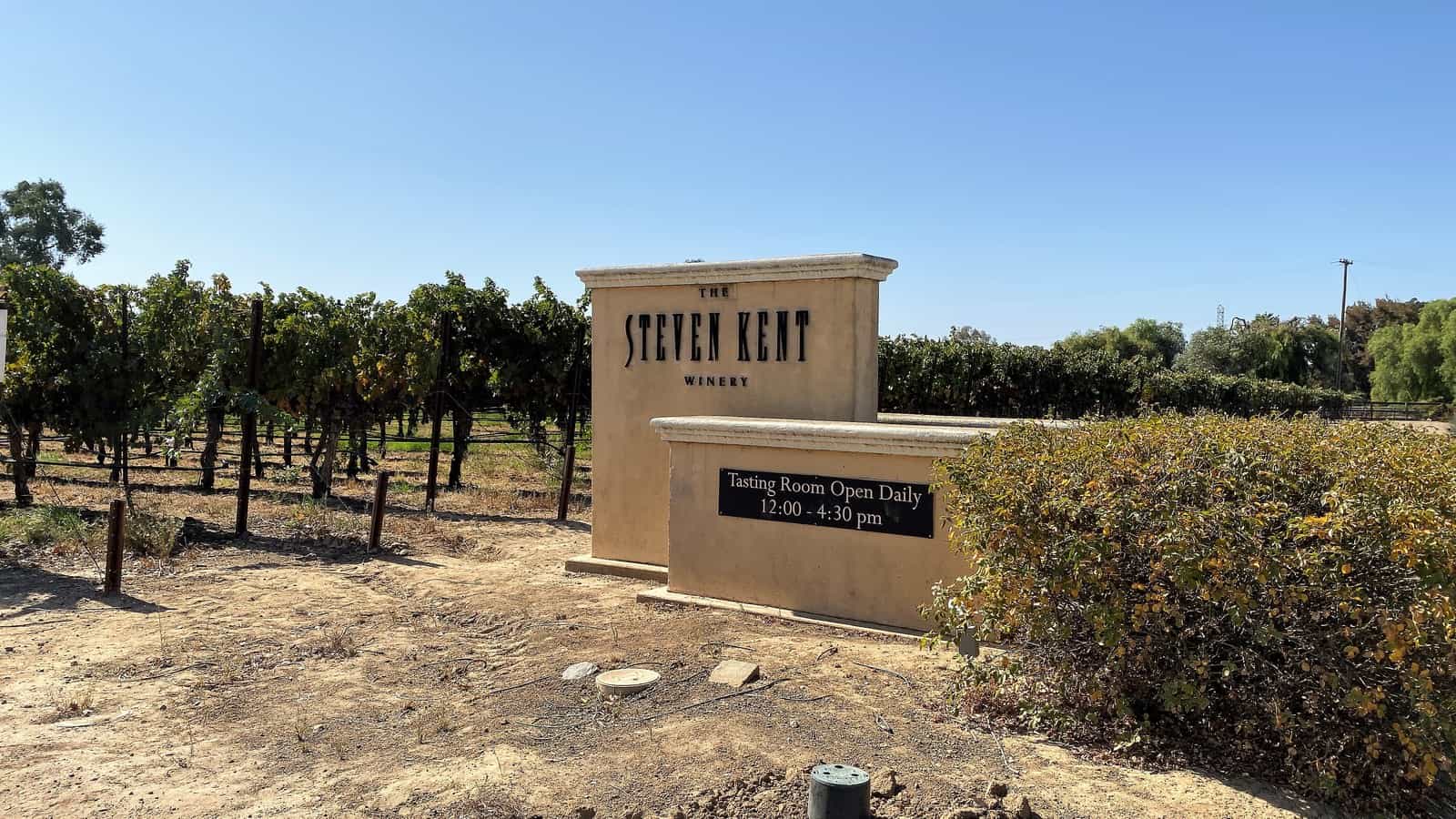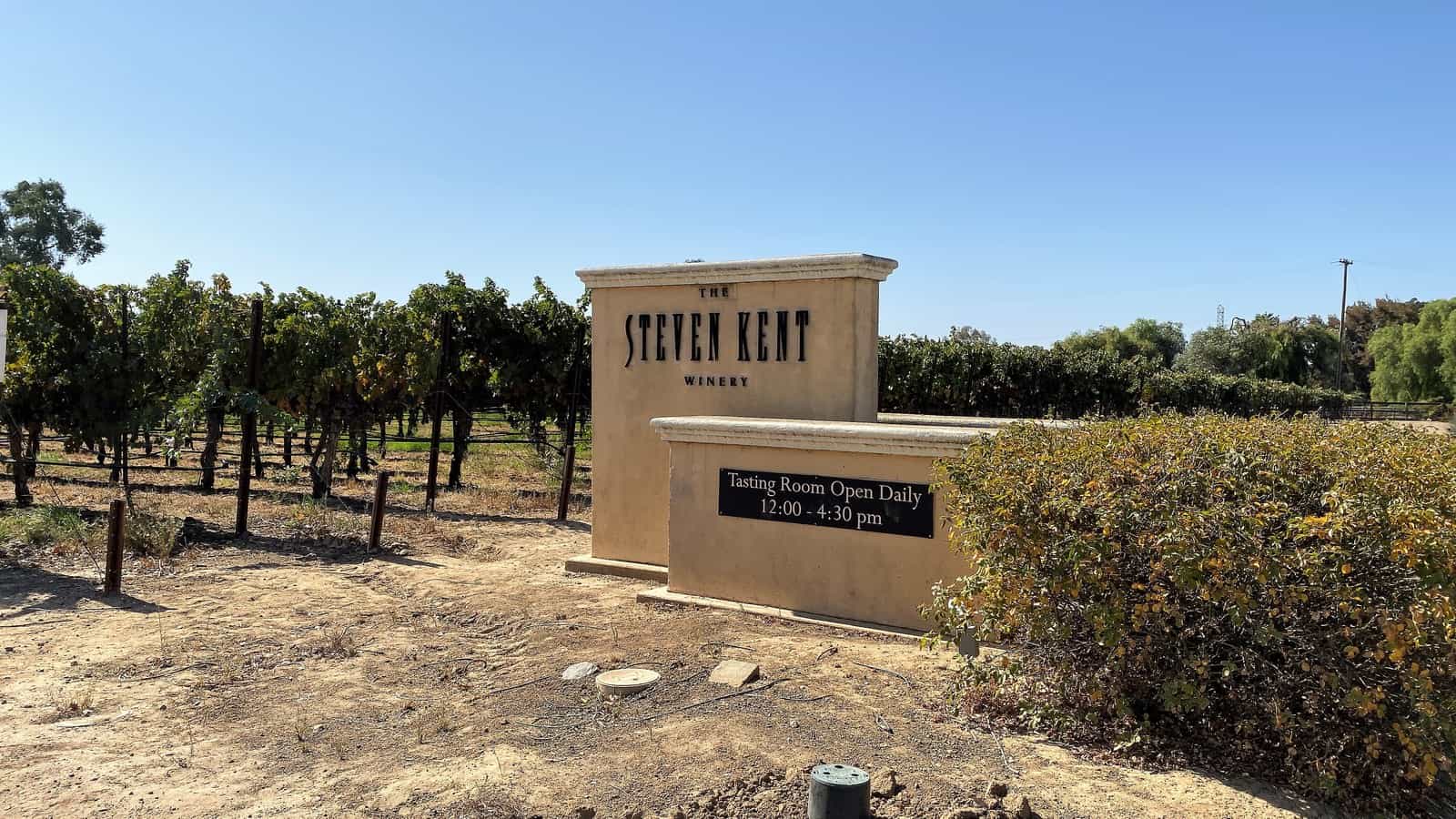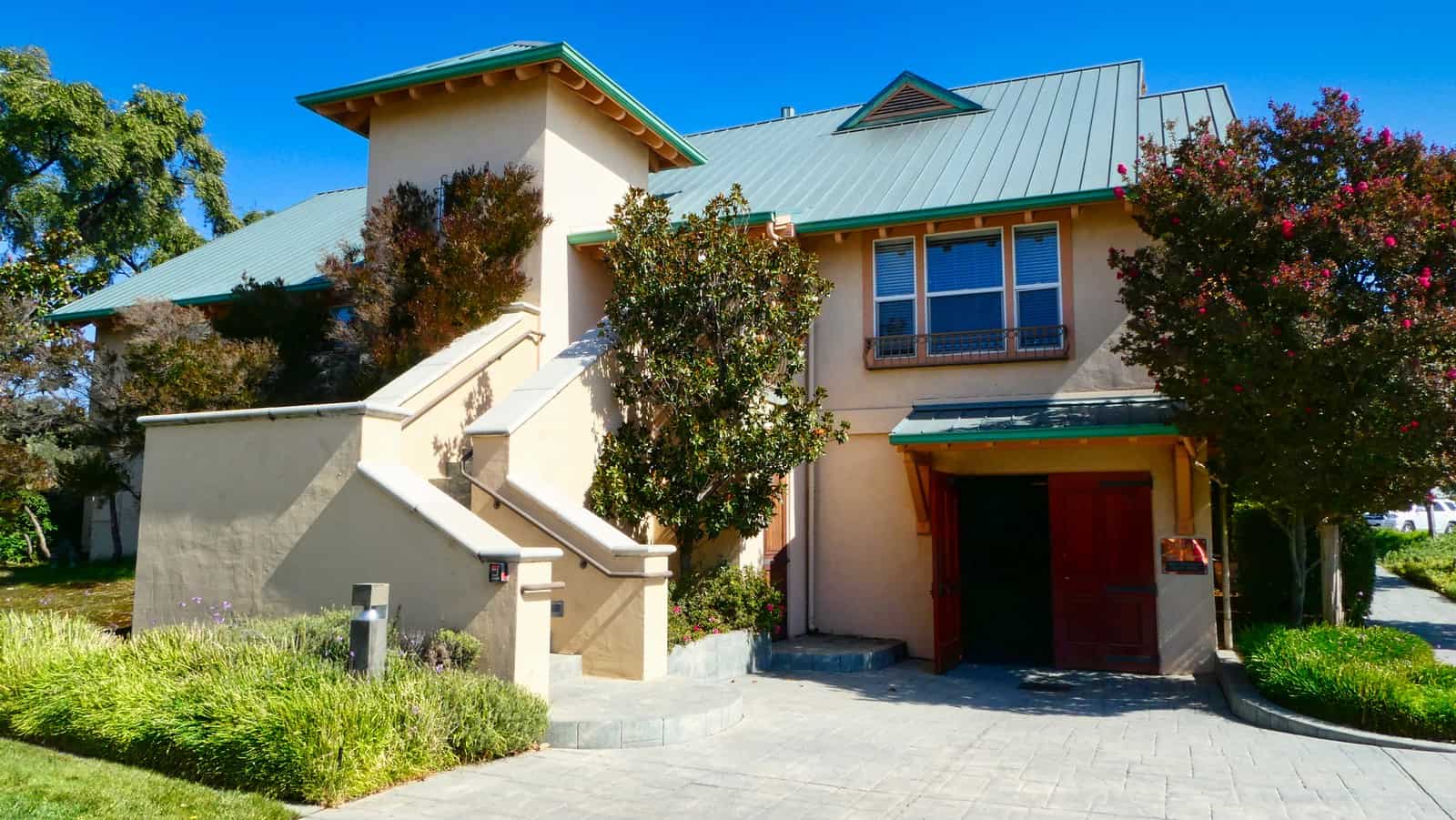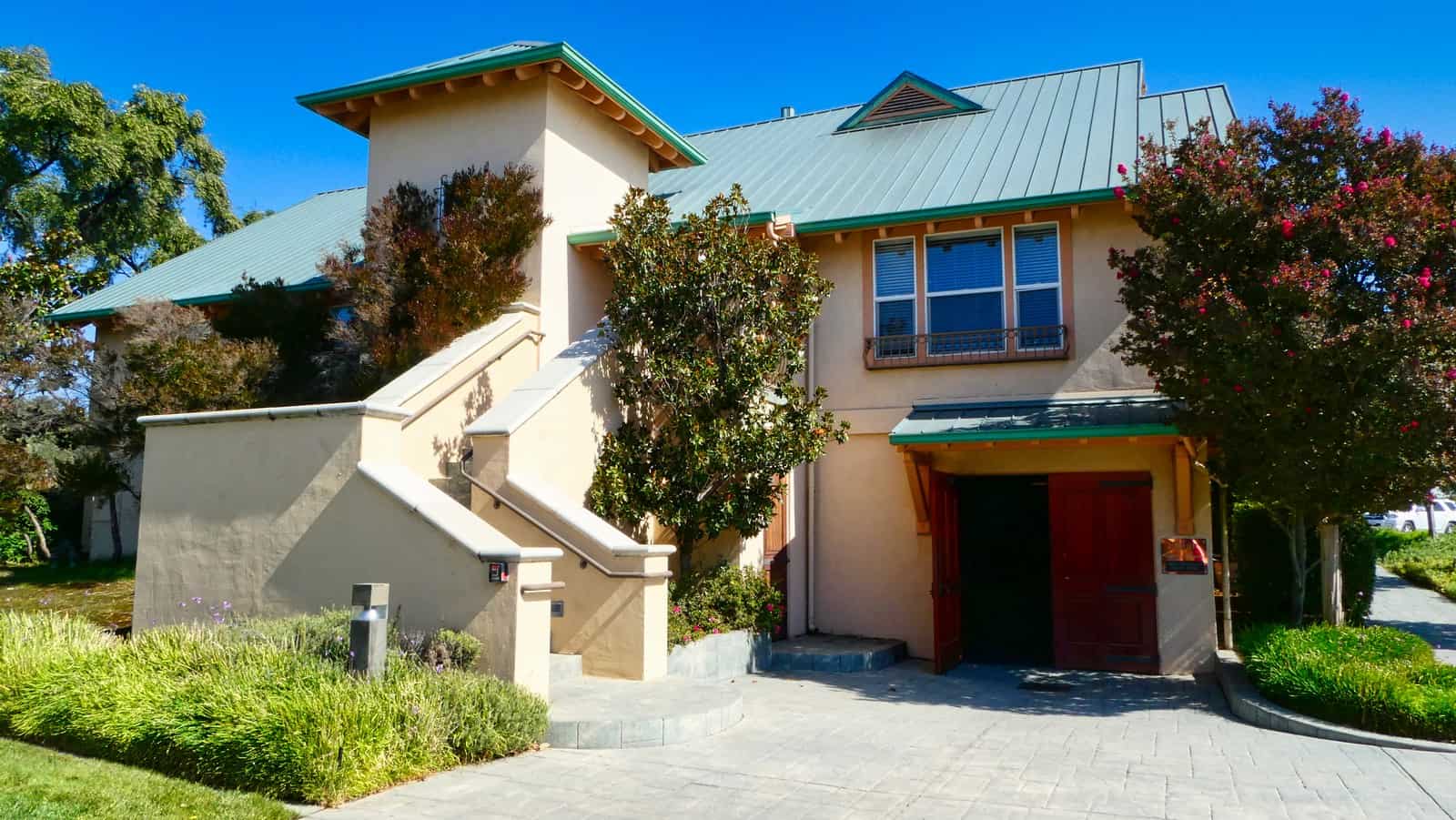 Additionally, the winery has very nice single-vineyard Cabernet Sauvignon, Cabernet Franc, Petit Verdot and more. Also, the staff at Steven Kent is knowledgeable about their wines. Note that Steven Kent Winery is open Wednesday through Sunday from 12 to 6:00.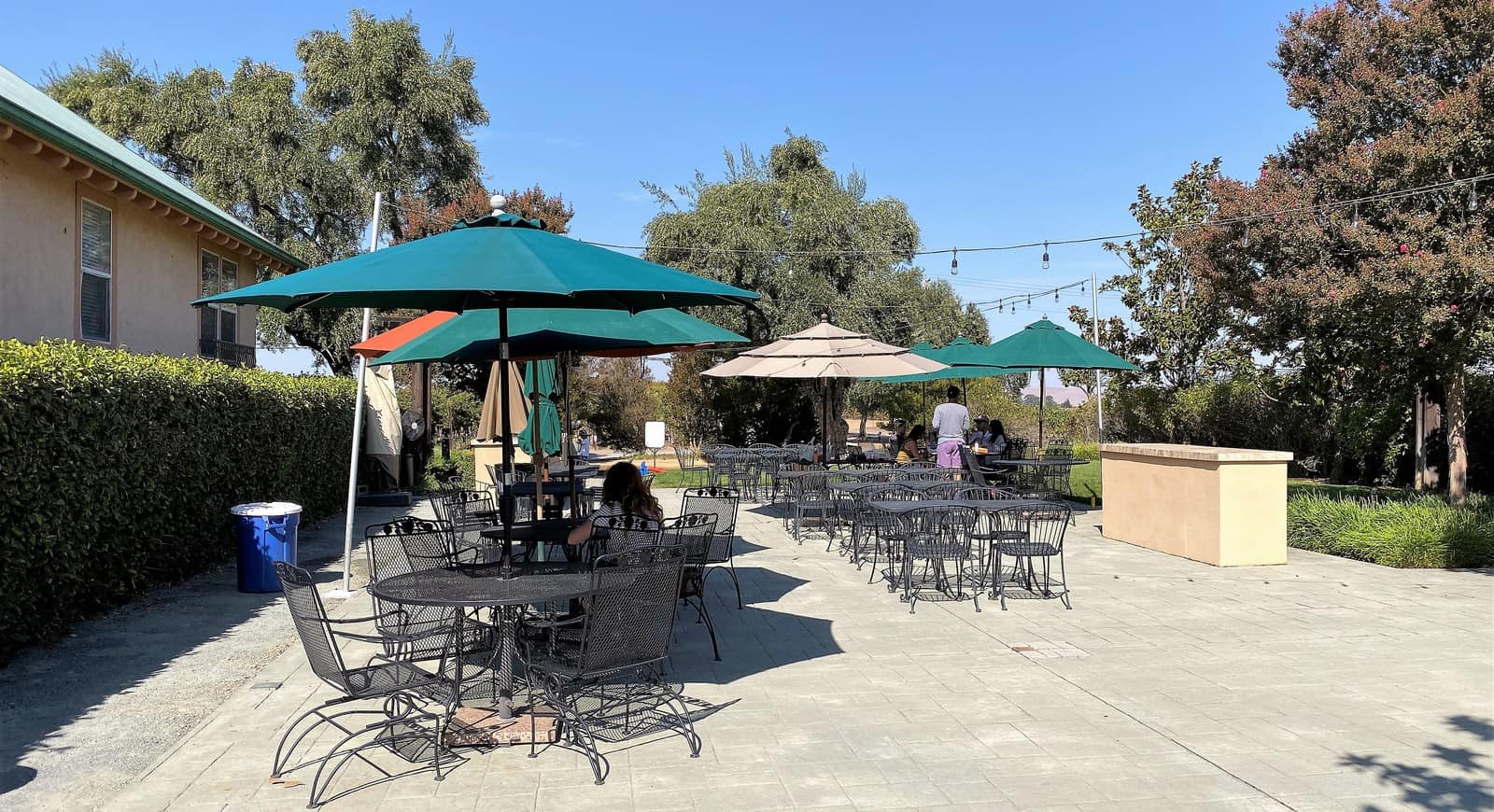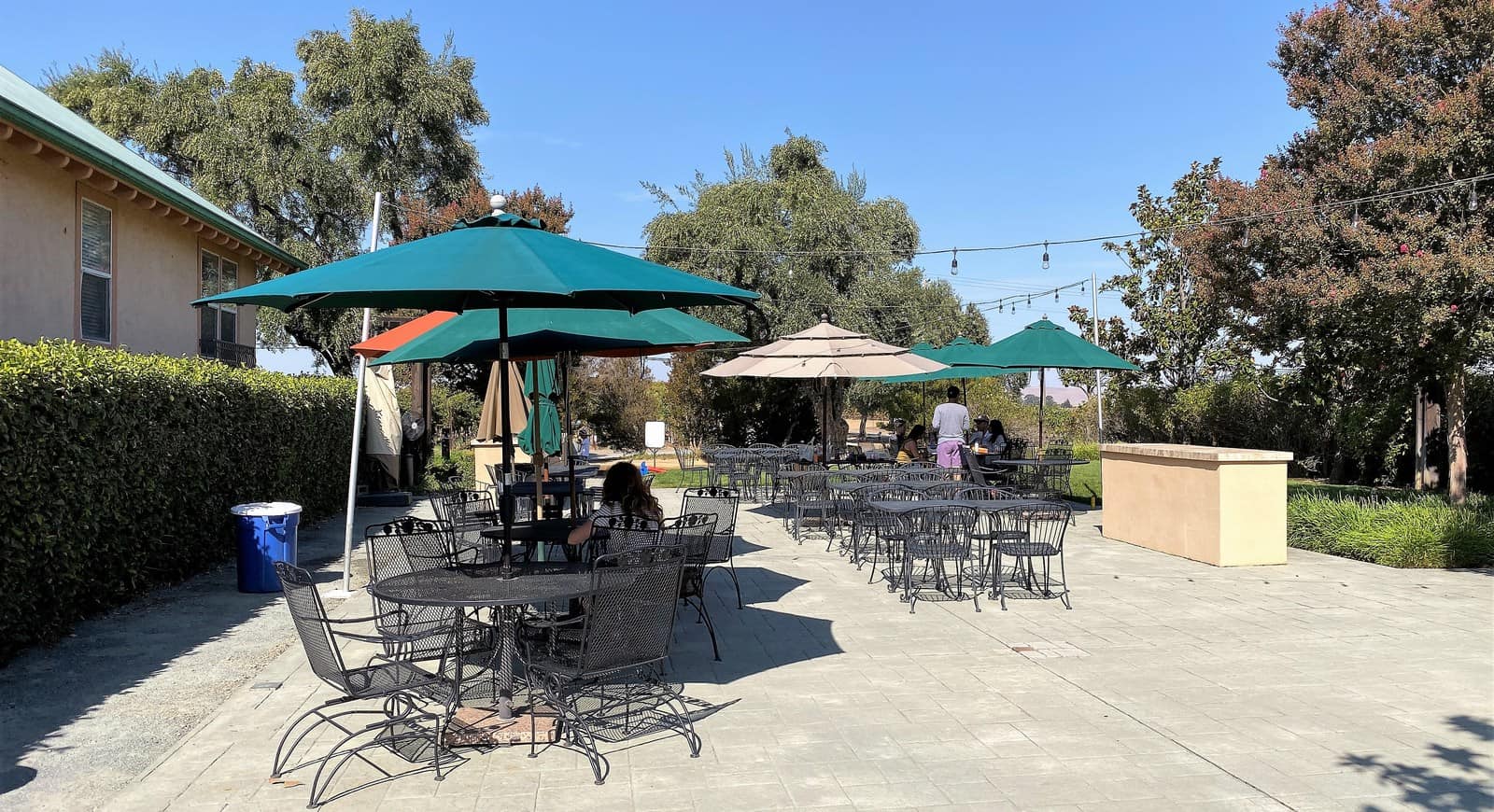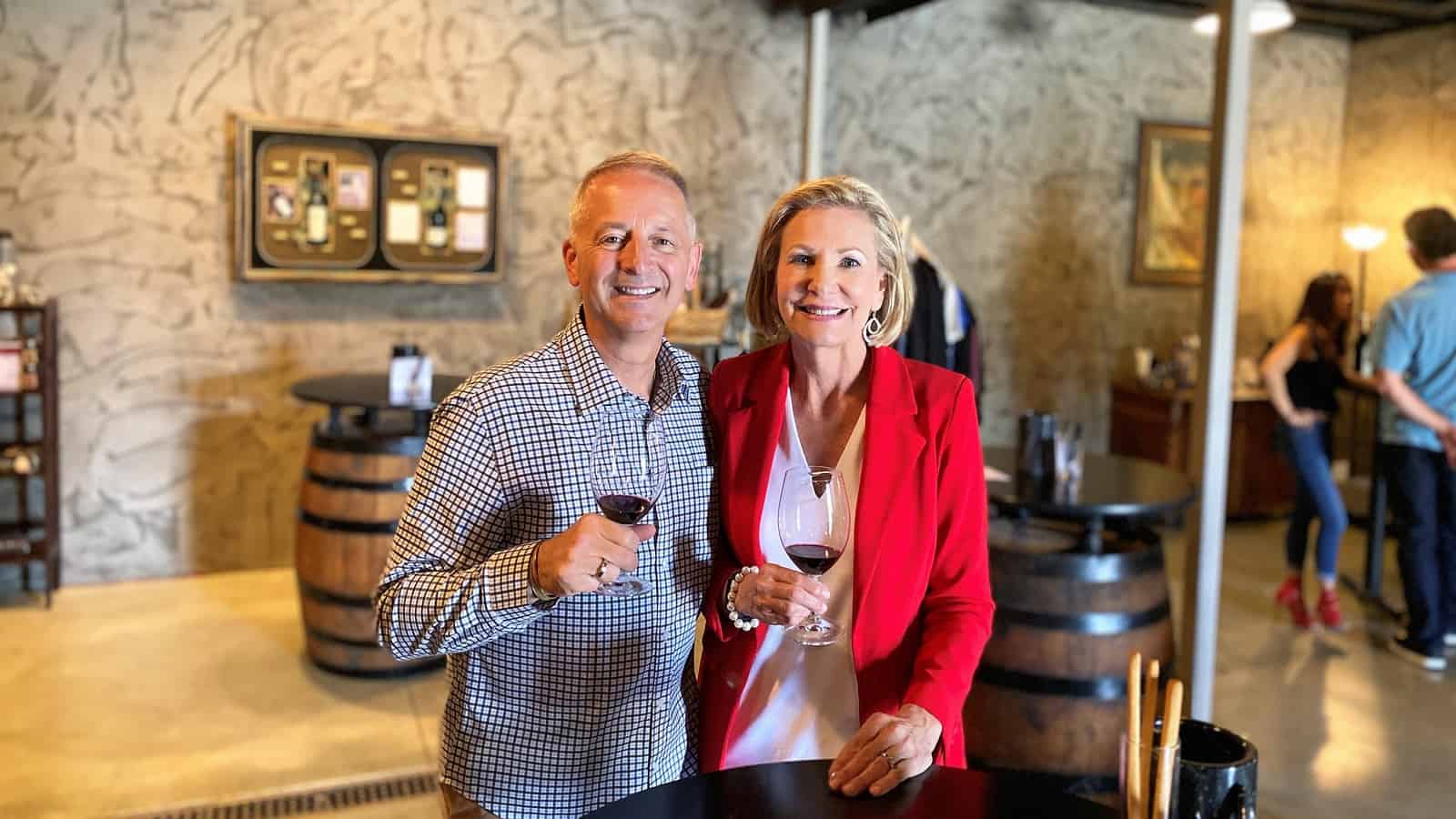 The Steven Kent Cellar is open for walk-in tastings. However, they recommend that to make a reservation to ensure you have the best wine tasting experience.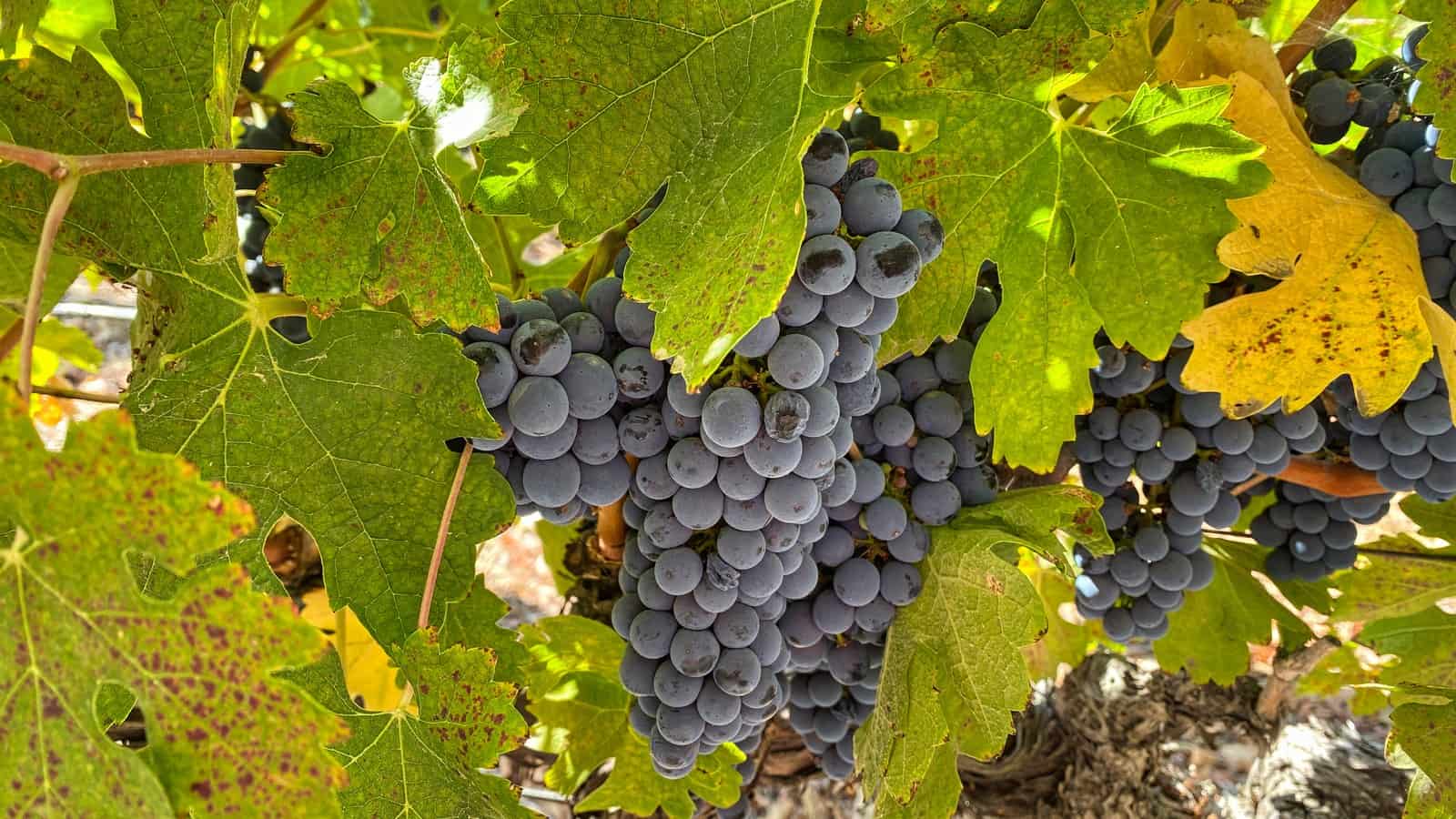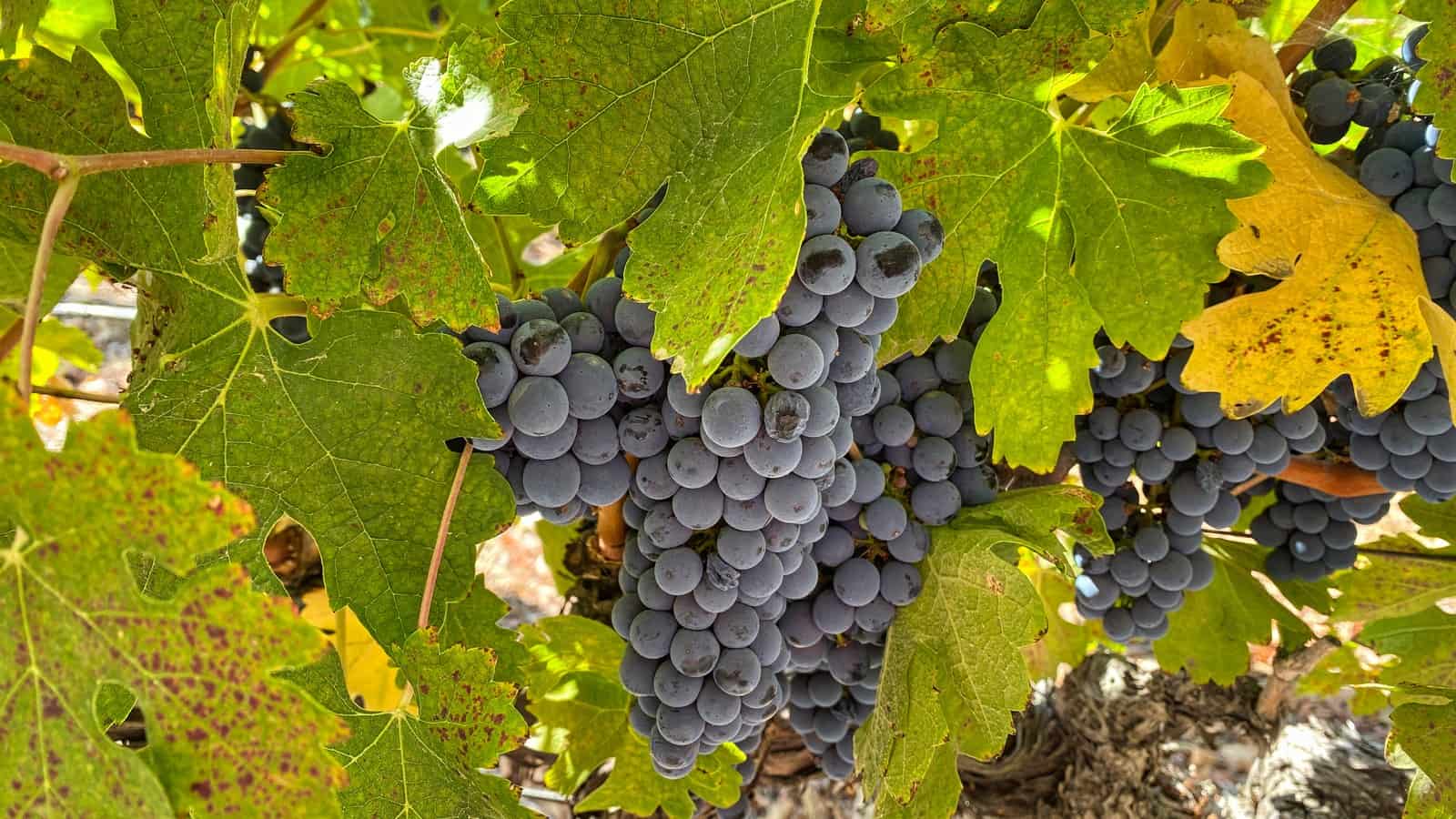 Visit Garre Winery and Restaurant
Lastly, for Livermore wine, visit Garre Winery and restaurant located in Livermore, California. Historians trace viticulture in the Livermore Valley back to 1832. Overall, the family traces their winemaking back to the early 19th century as well to a small village outside of Genoa, Italy. Accordingly, the Garre family brought their knowledge and experience of winemaking from the Old Country to Livermore.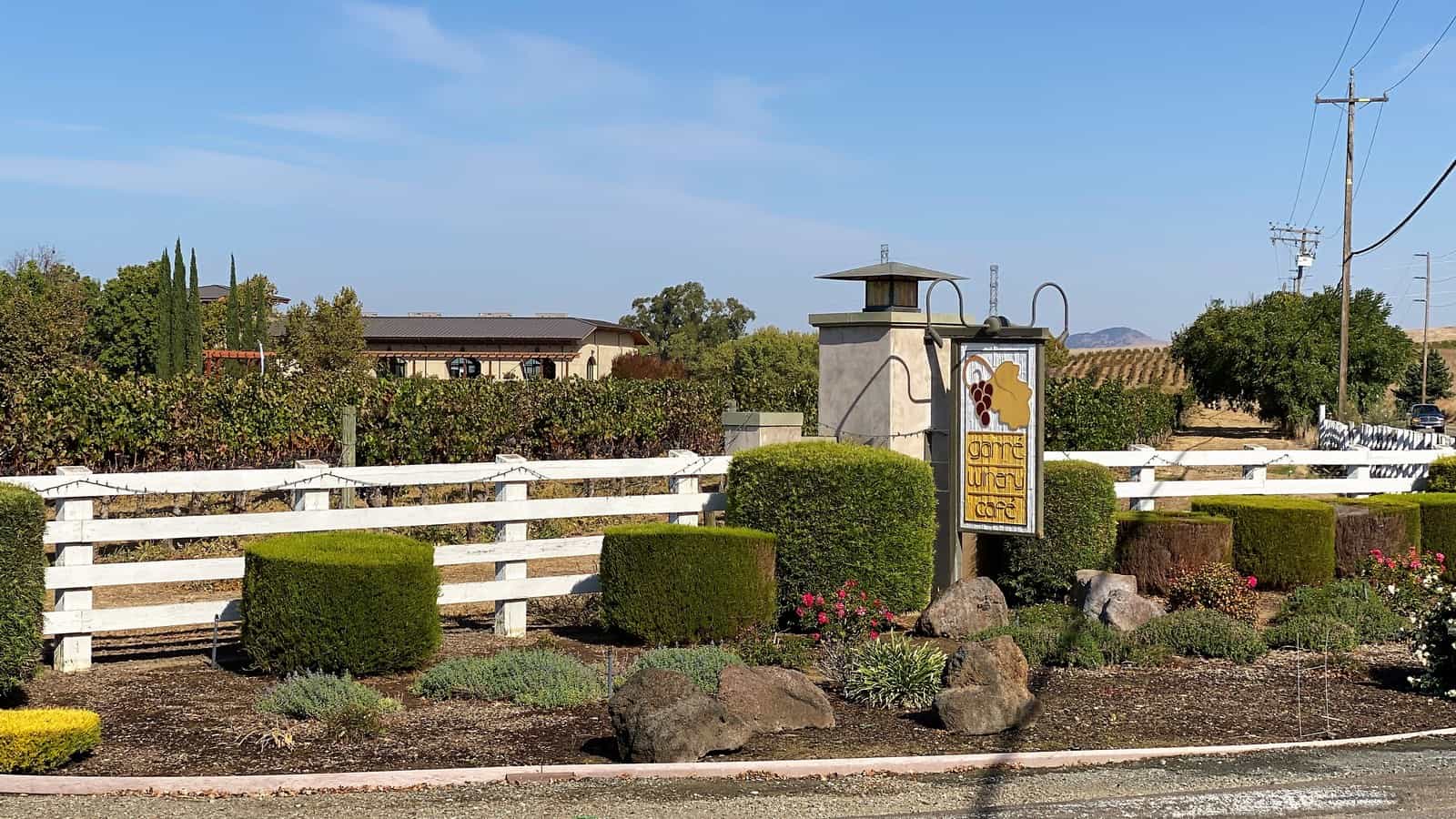 The tasting room at Garre Winery is open Friday through Sunday from 11:00 am to 4:30 pm. The fee for tasting is also $15.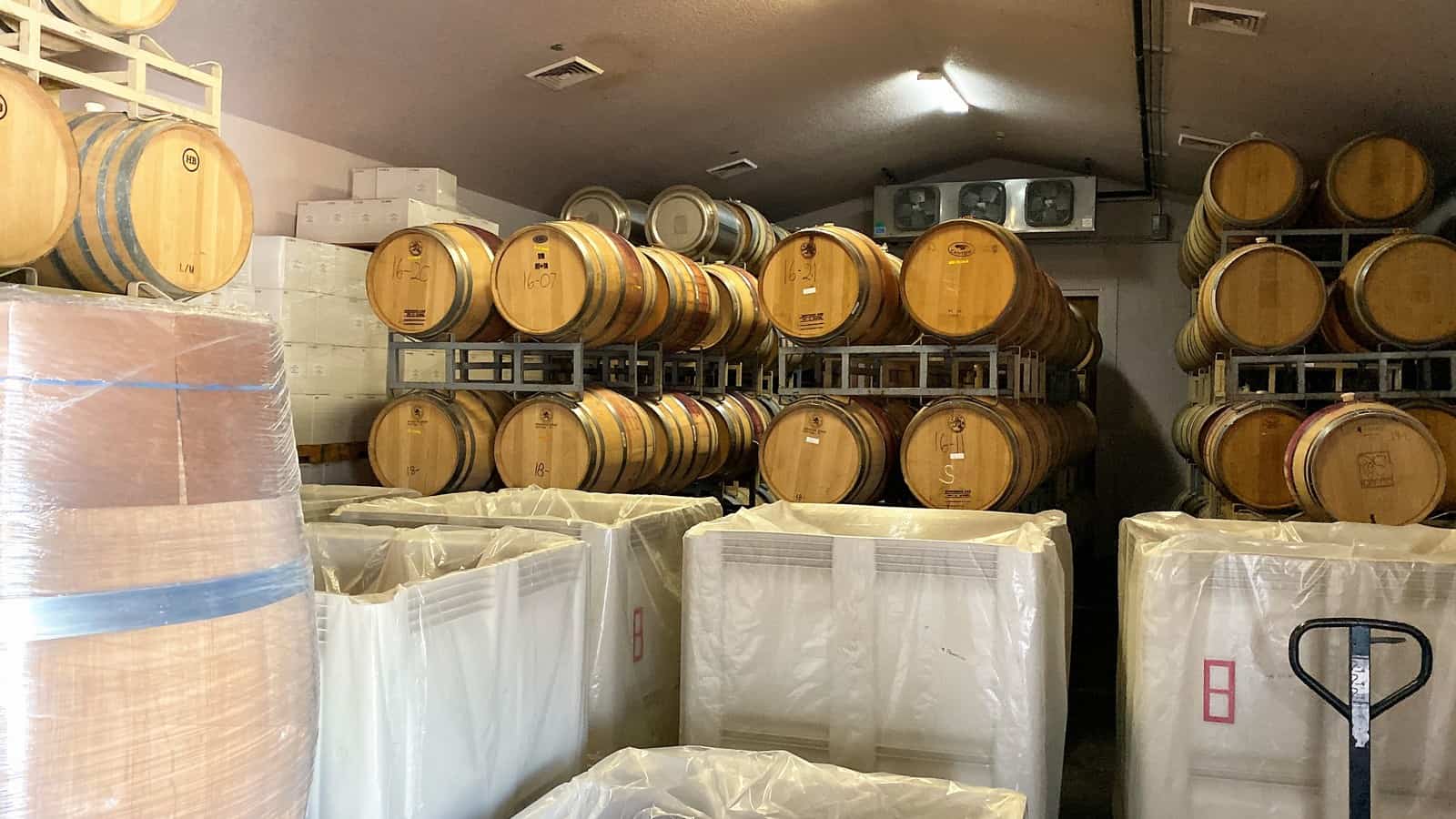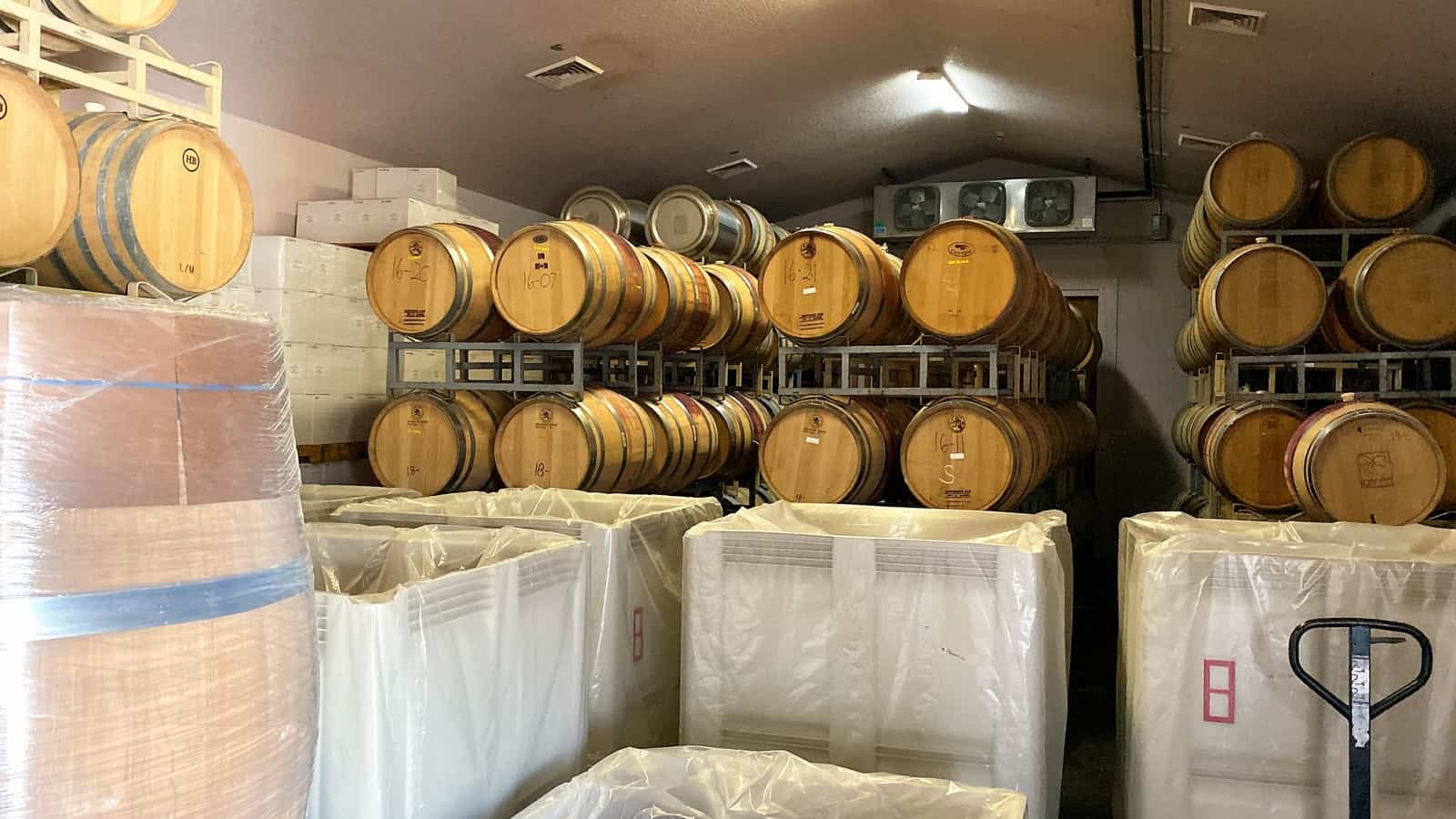 Visiting Garre is like visiting family. Unquestionably, as you walk through the door, a smile, and a glass of great wine greet you. During your tasting, you will sample handcrafted wines and learn how they are grown, bottled, and aged.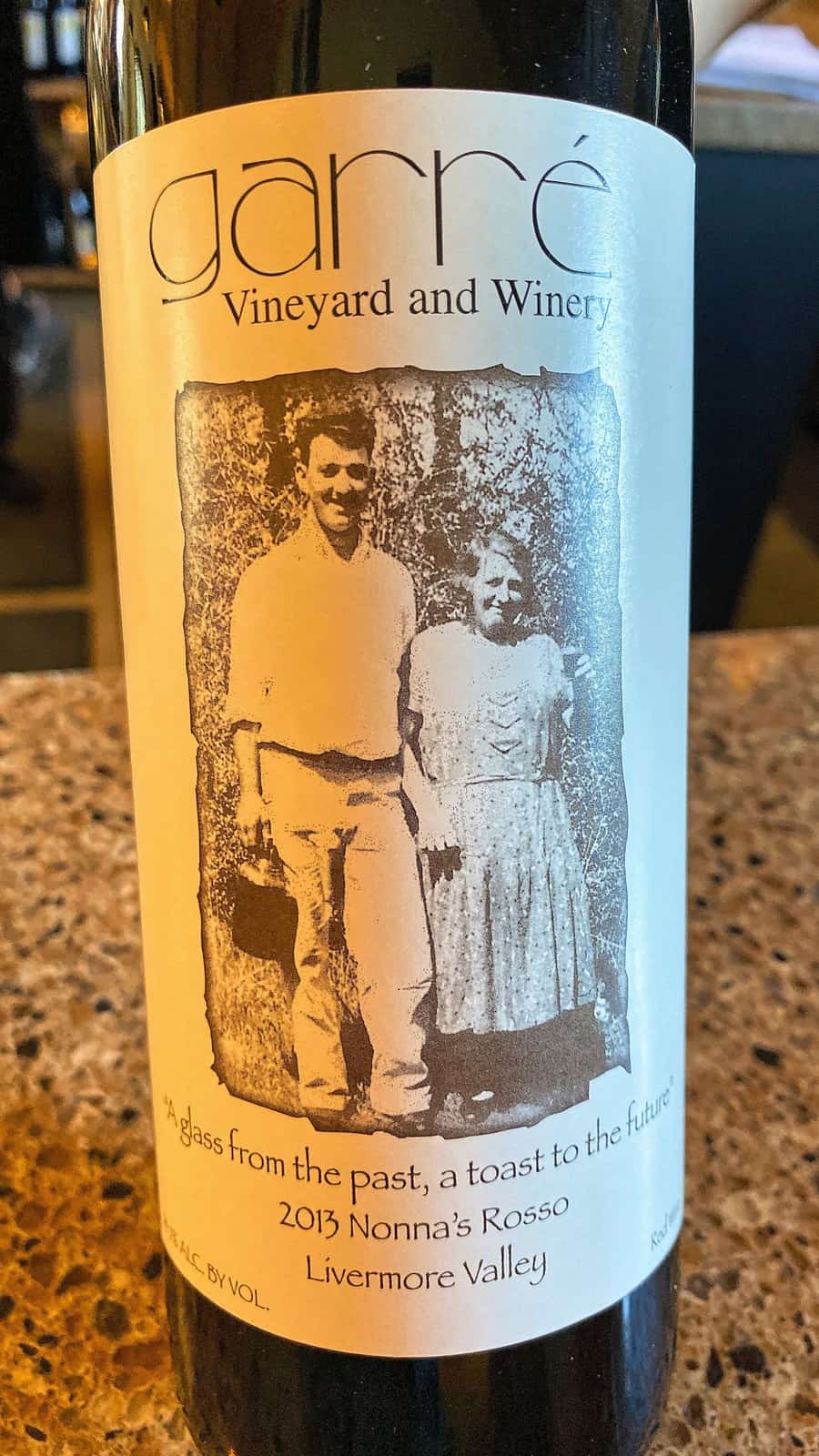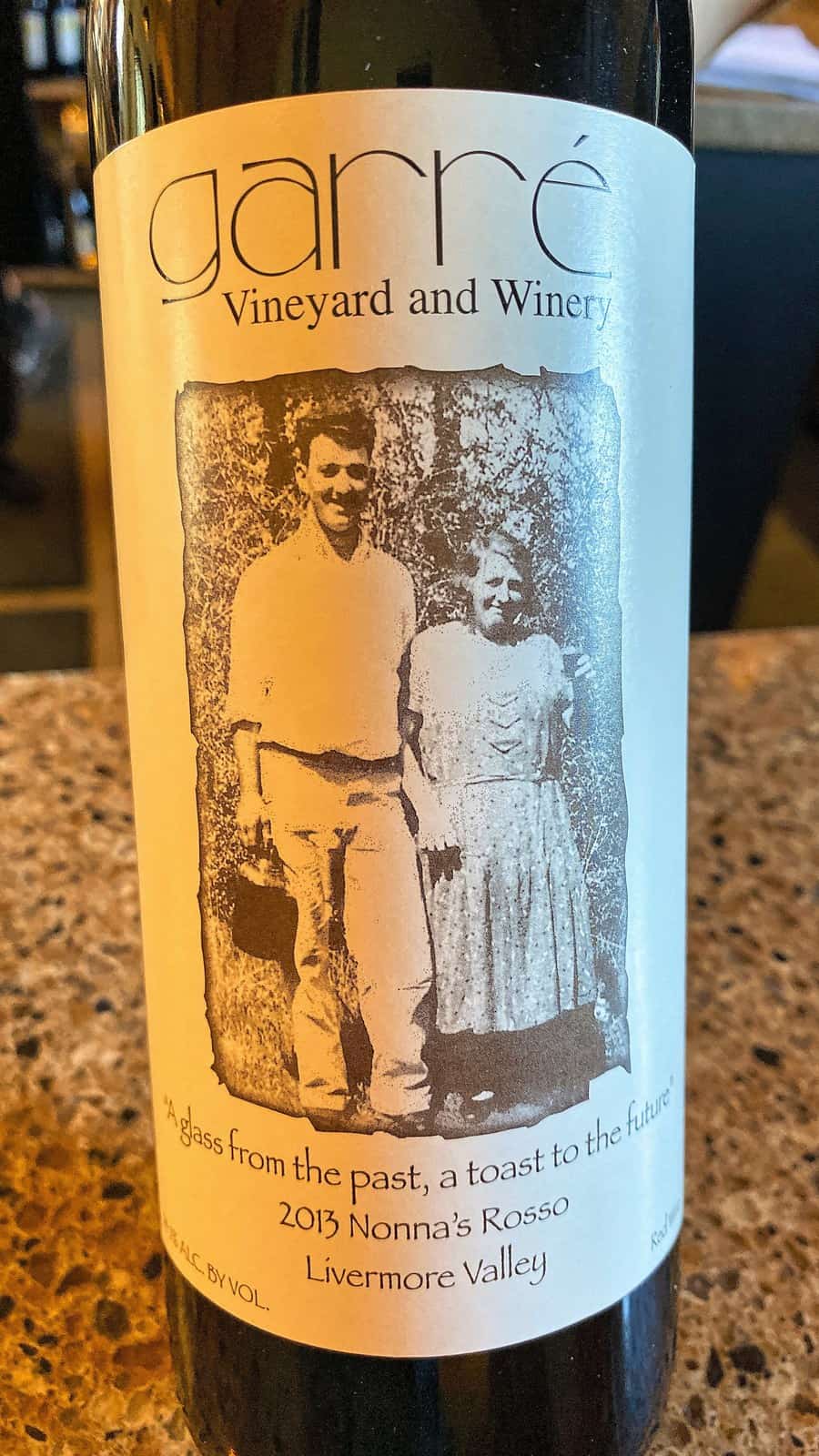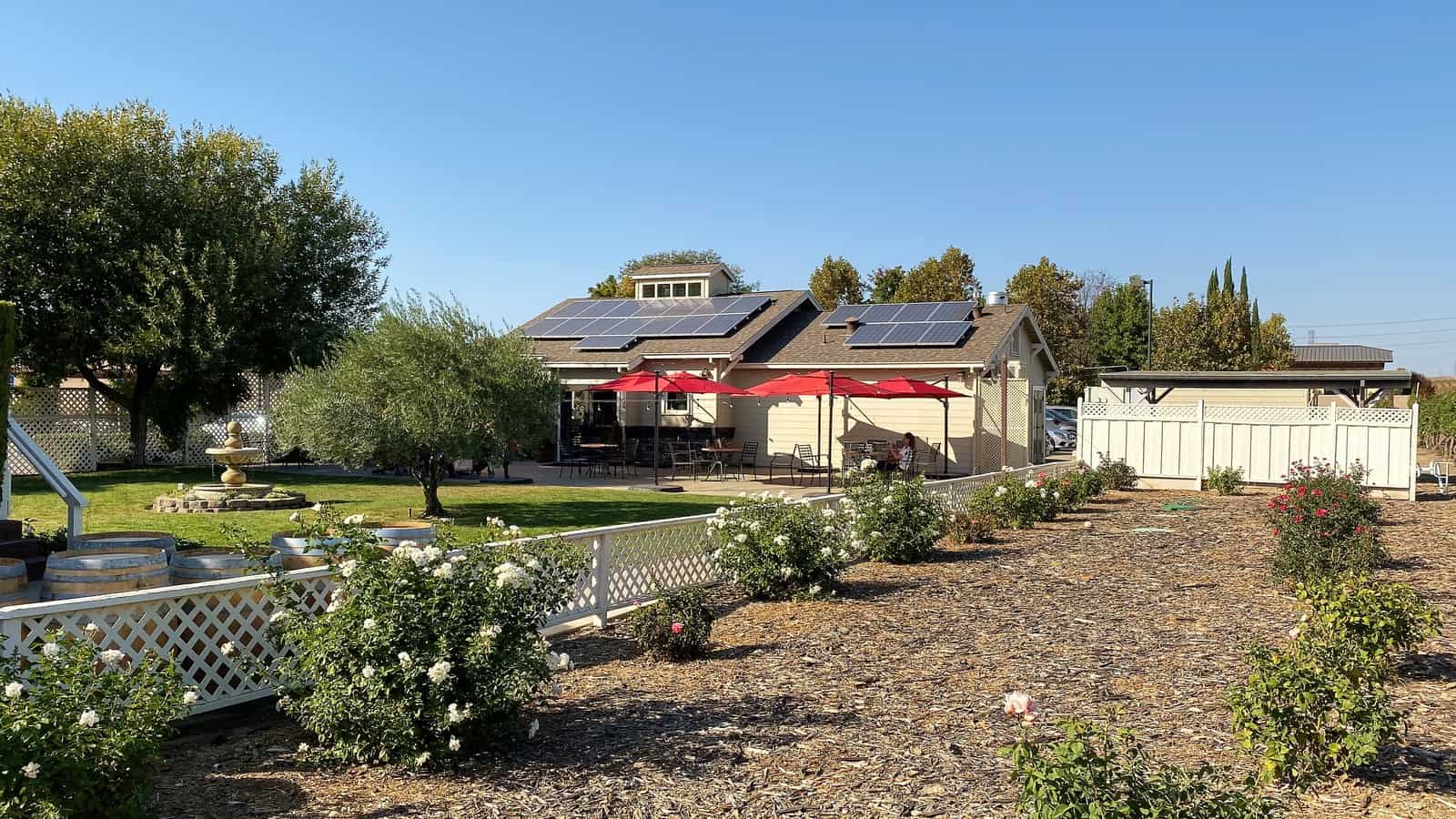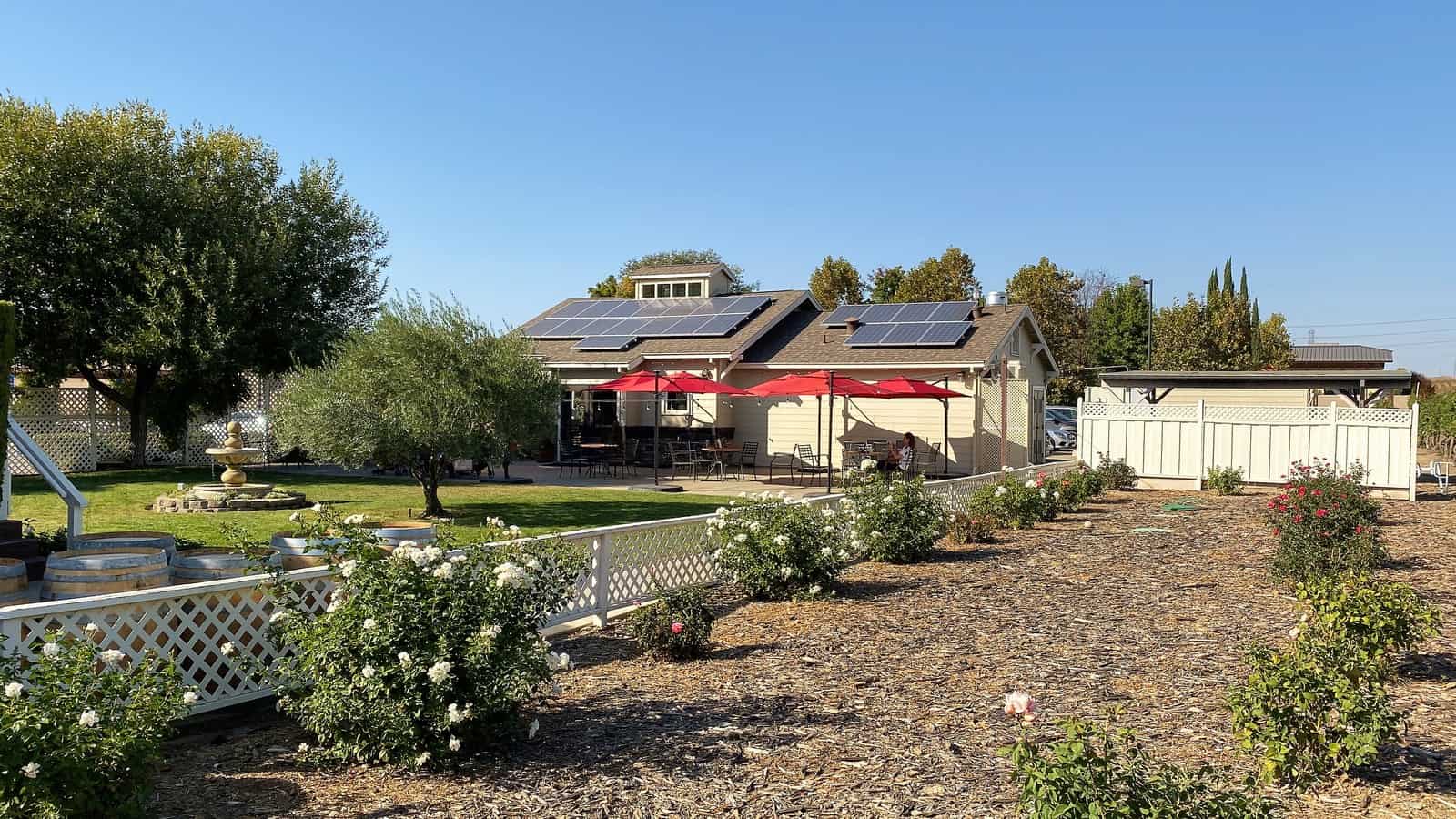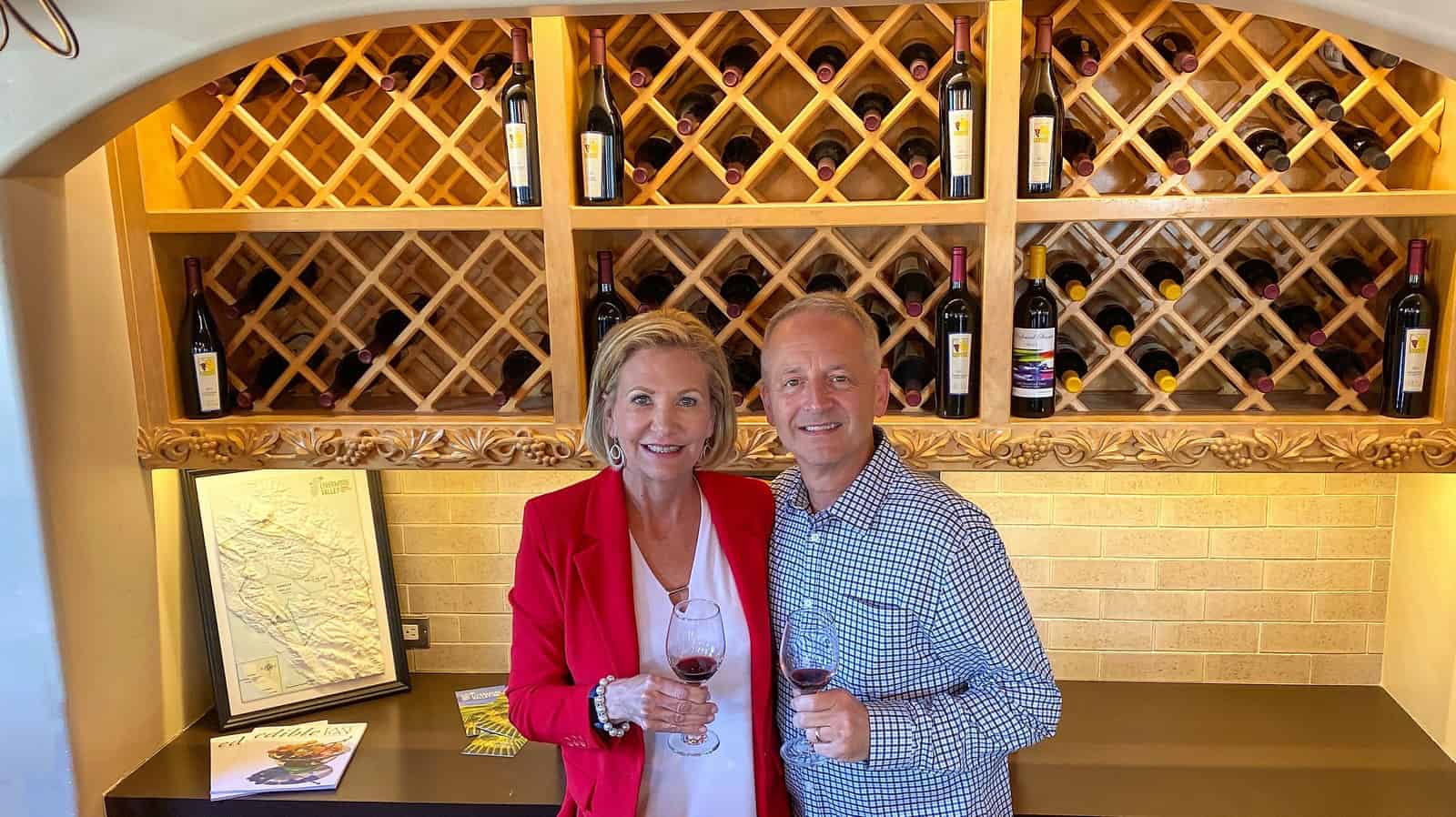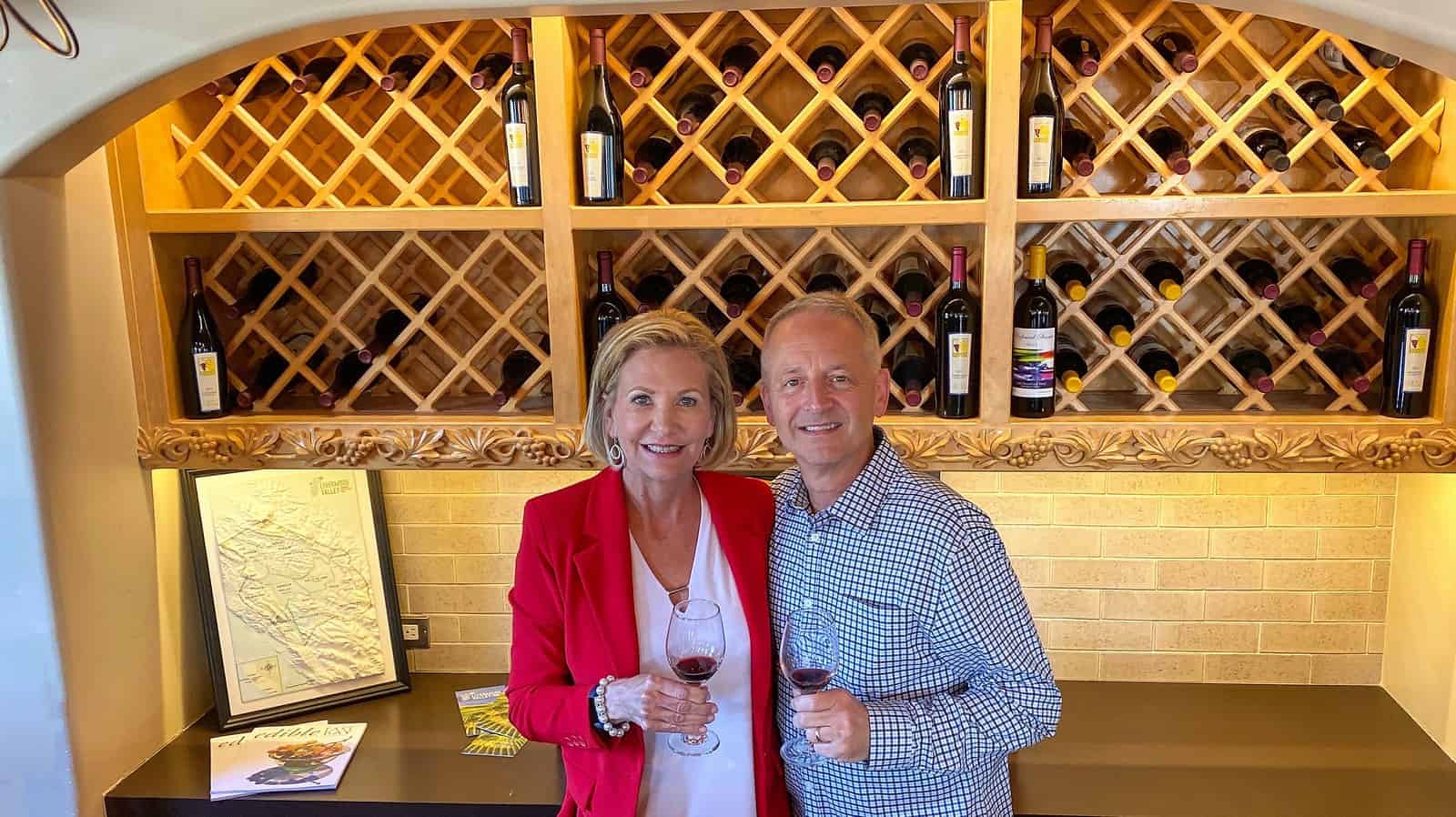 Fantastic Dinner
Unquestionably, for a fantastic dinner on this second night, we recommend dining at the Garre Café. The cafe surrounded by the Garre vineyards and the chef's herb and vegetable garden is popular with the locals. Basically, they serve authentic Mediterranean inspired California cuisine. Additionally, they offer a lovely dining room or alfresco dining, and we chose to eat outside alongside the chef's garden.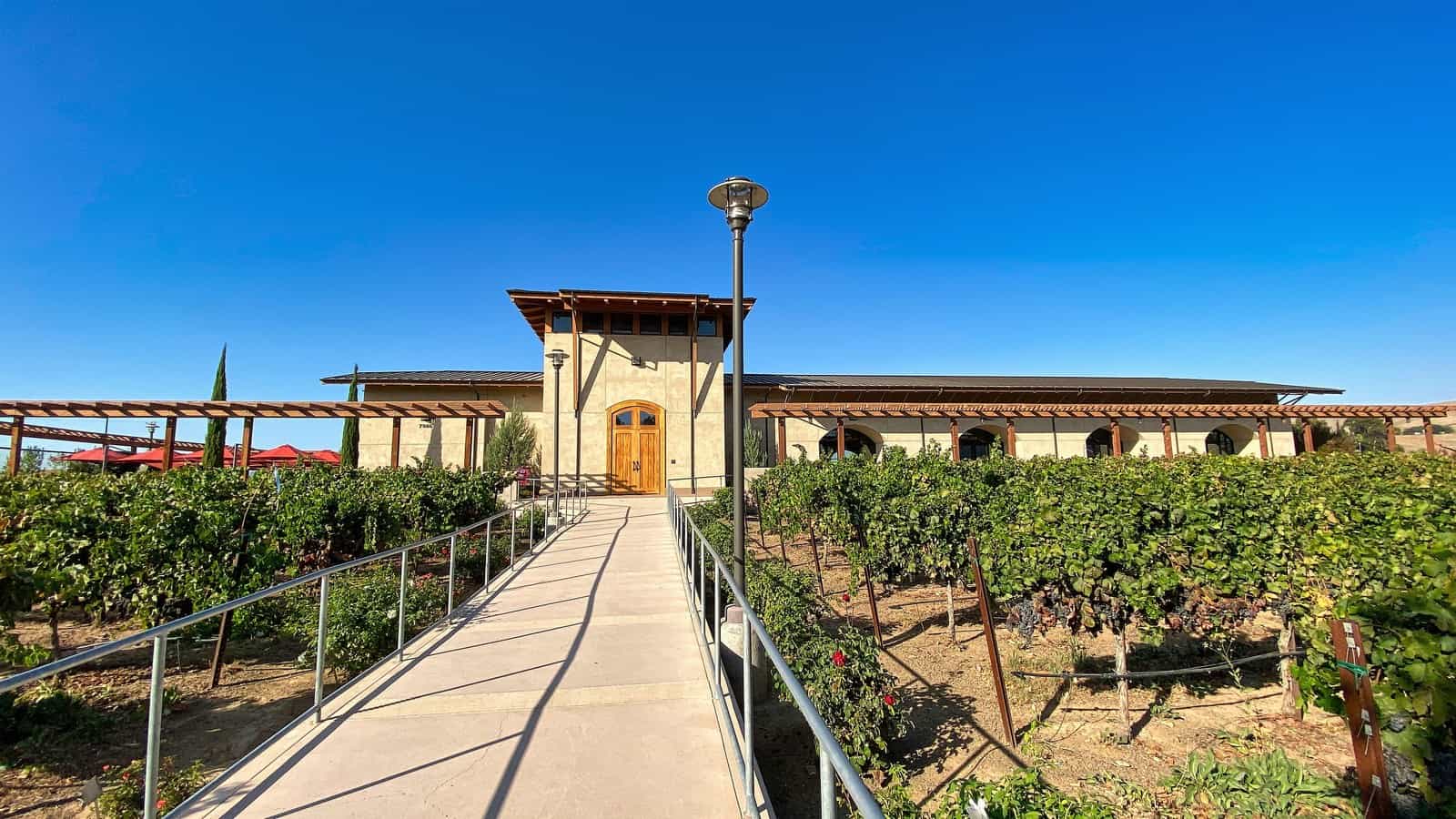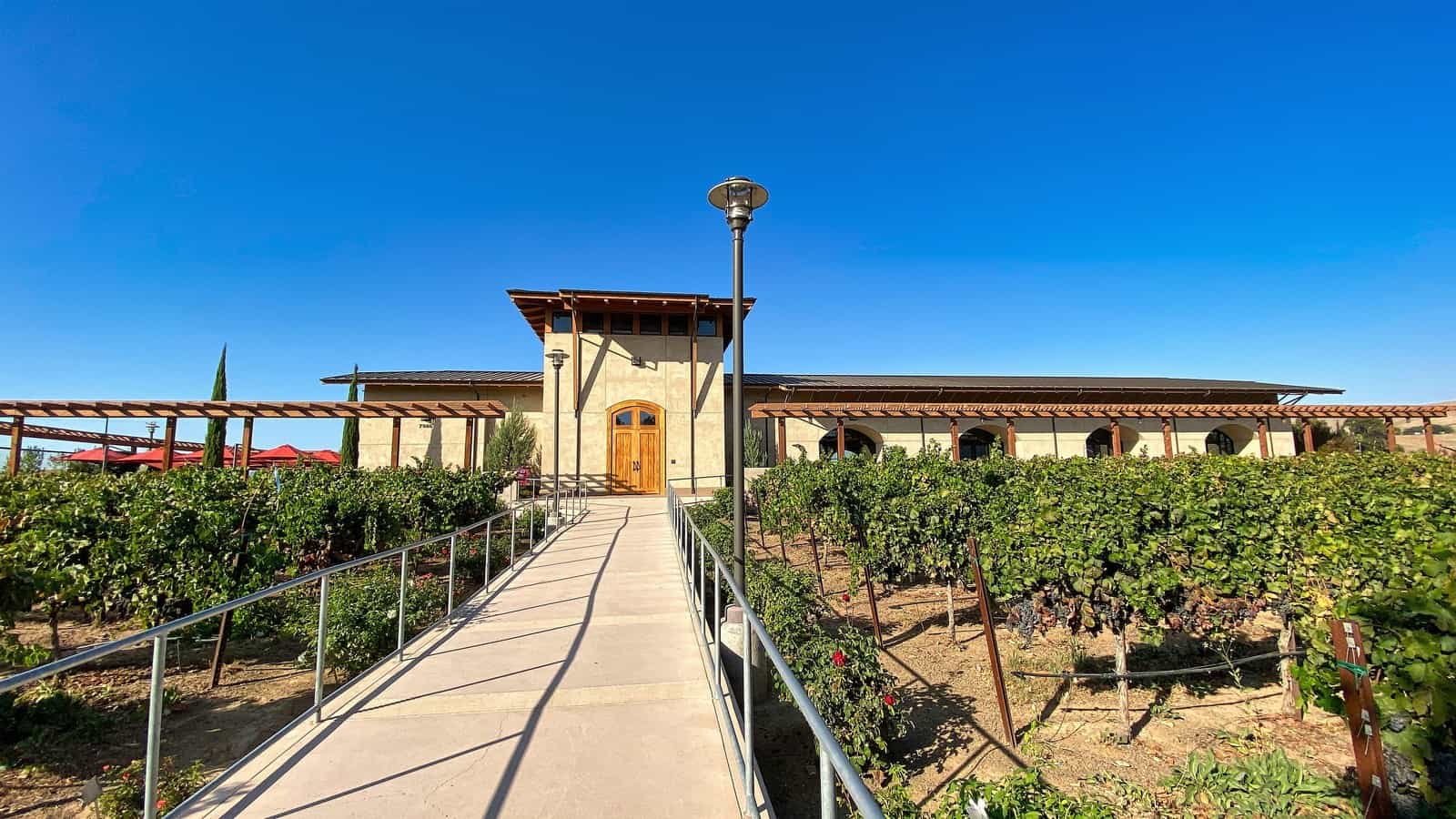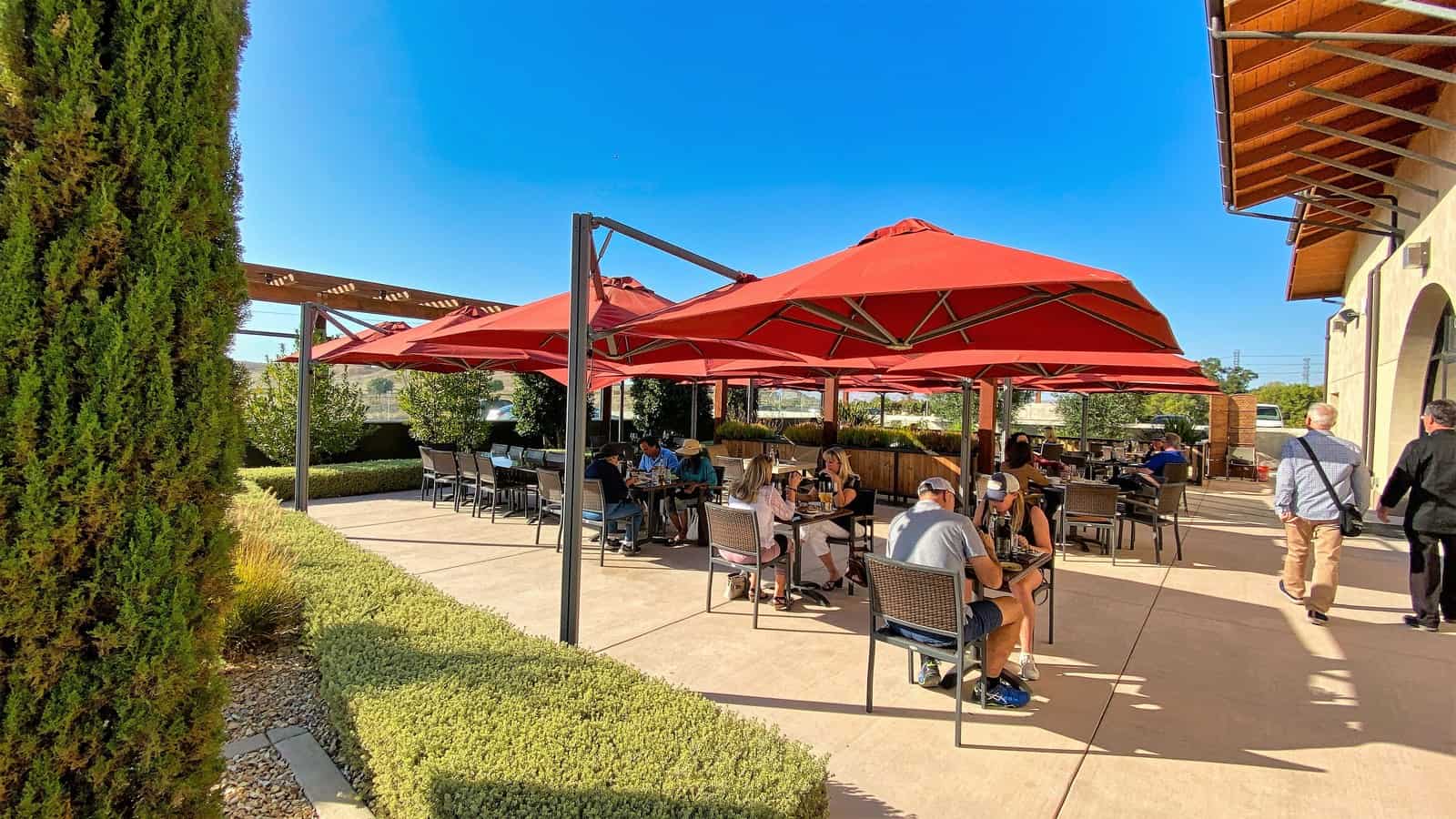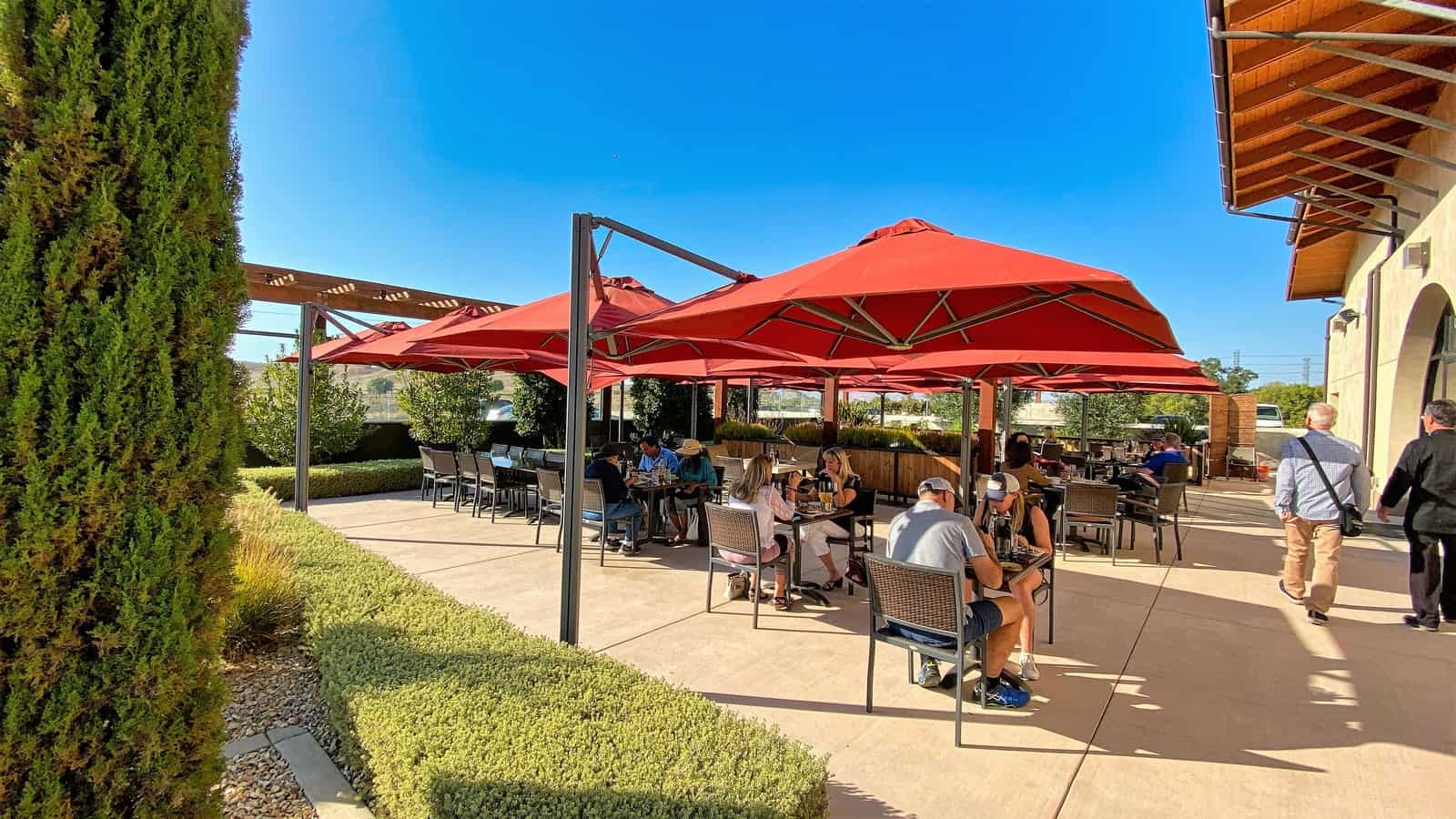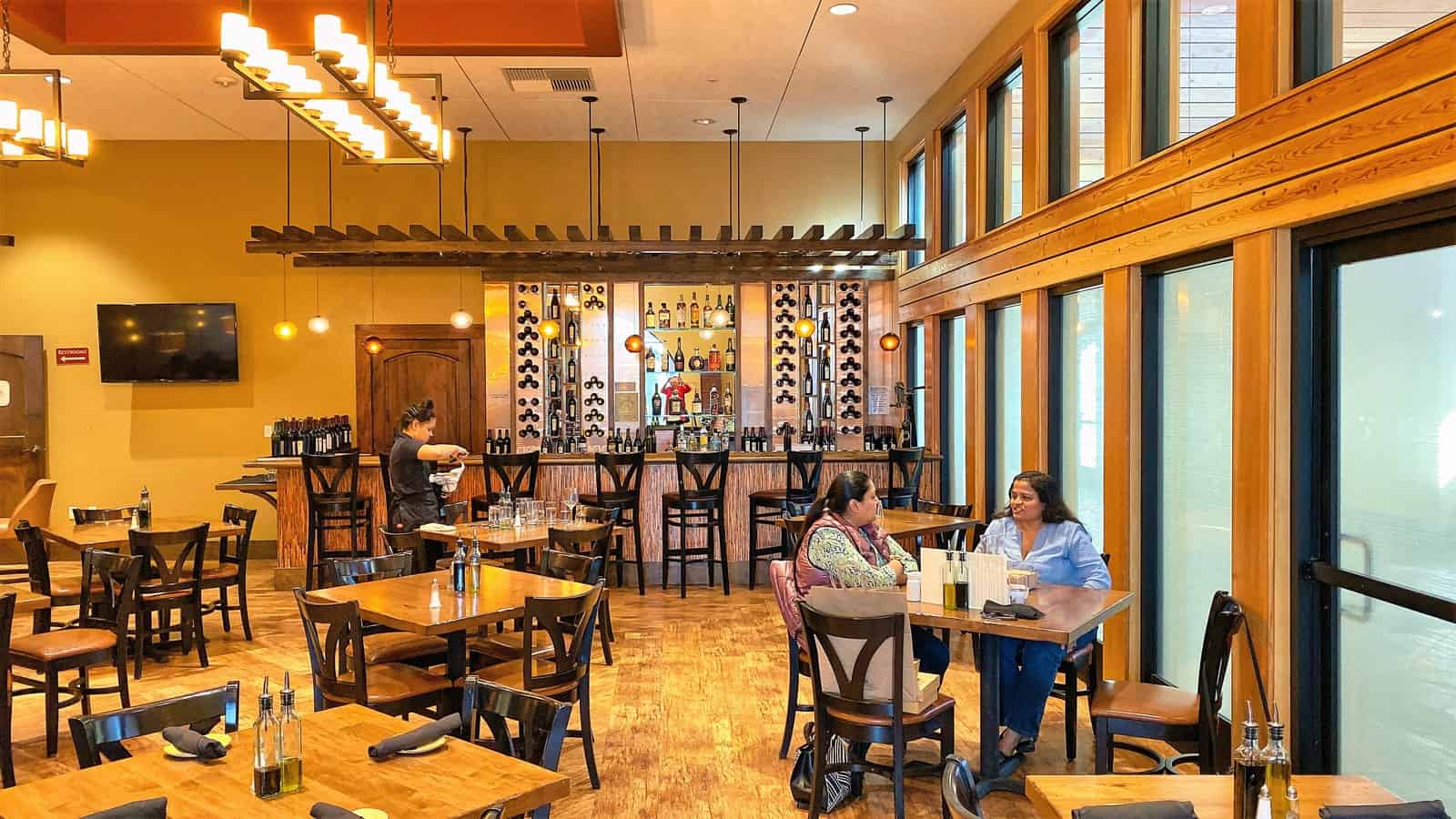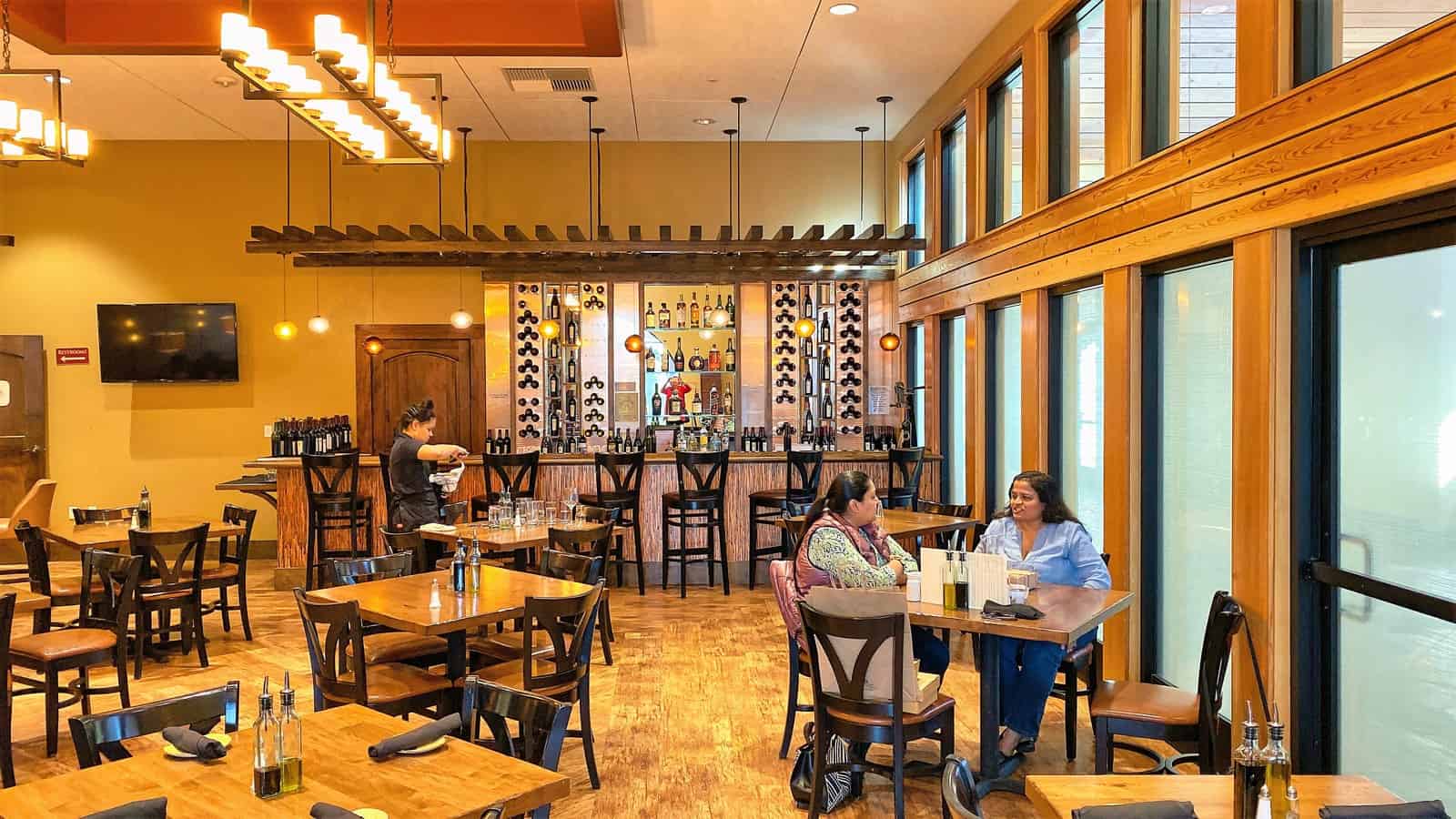 Our dinner at Garre Café was amazing. We started with some great edamame. Then, Tina had a wine country salad with organic mixed greens topped with figs and candied pecans. Tina also had pan-seared wild salmon with crispy stacked potatoes, French-style green beans, sun-dried tomatoes, and fried onions. Then, Keith had a blackened salmon sandwich with baby arugula, chipotle aioli, and tomatoes on grilled ciabatta. Meanwhile, we spent some time after dinner talking with the chef. It was an amazing evening.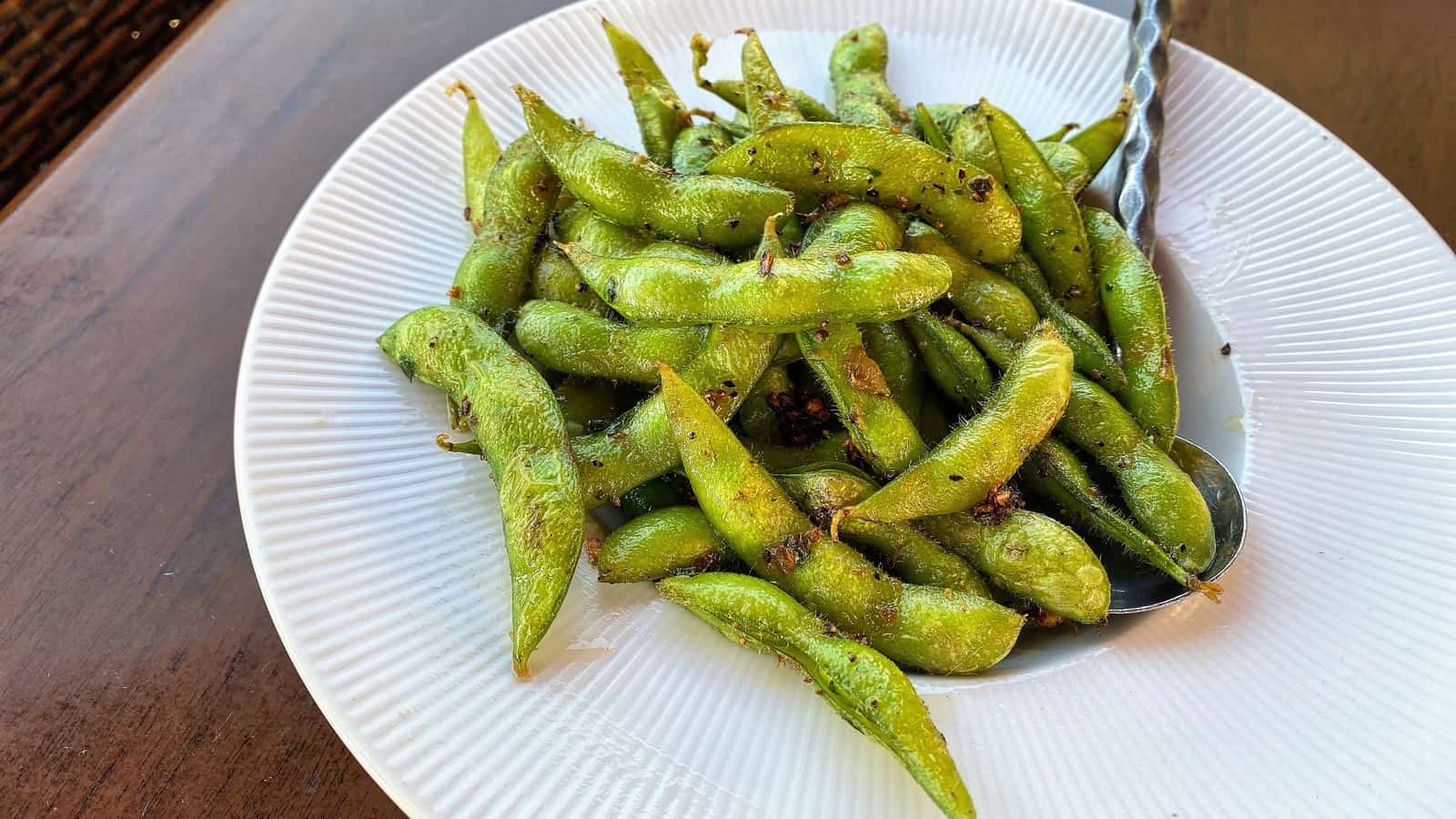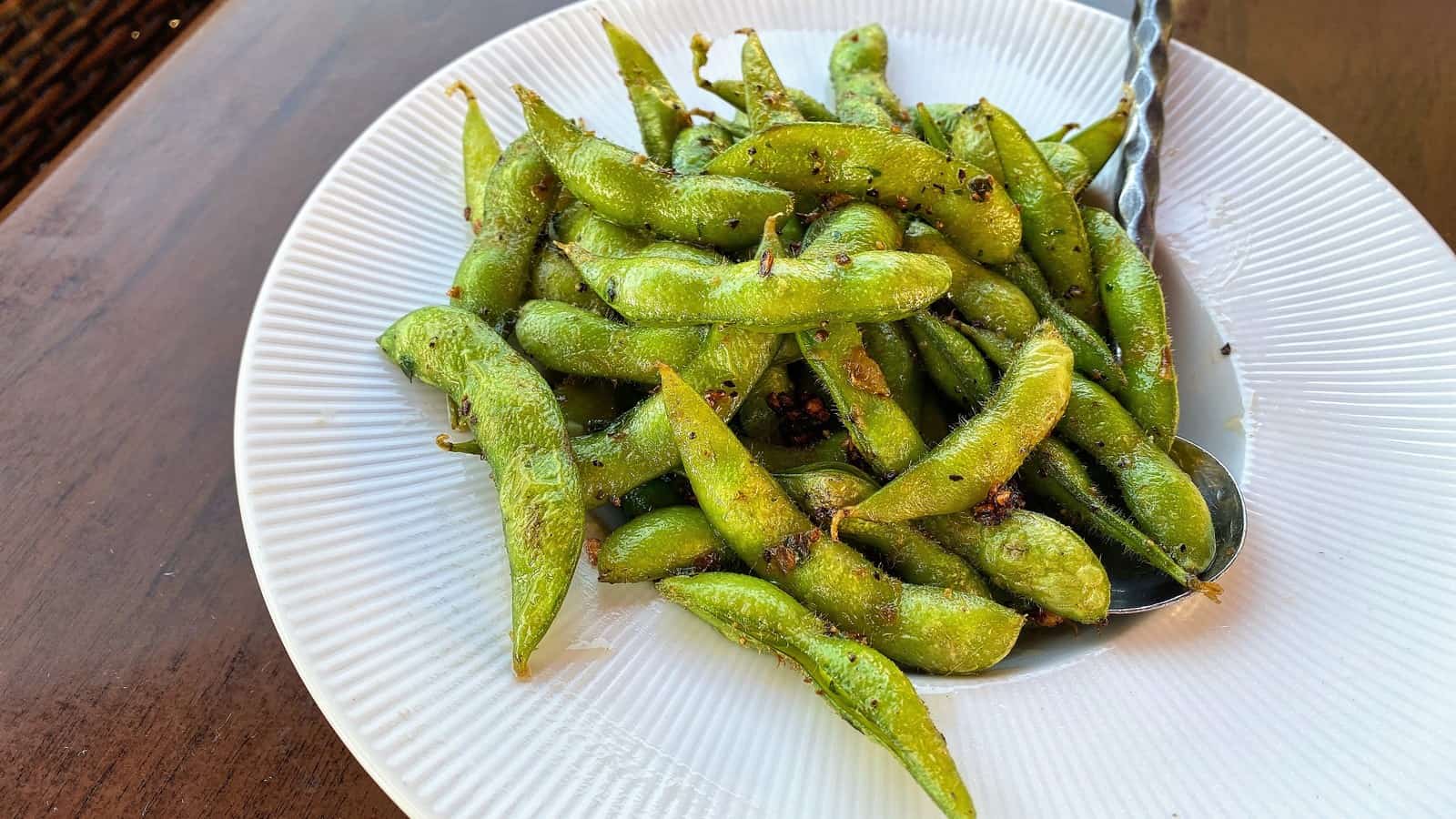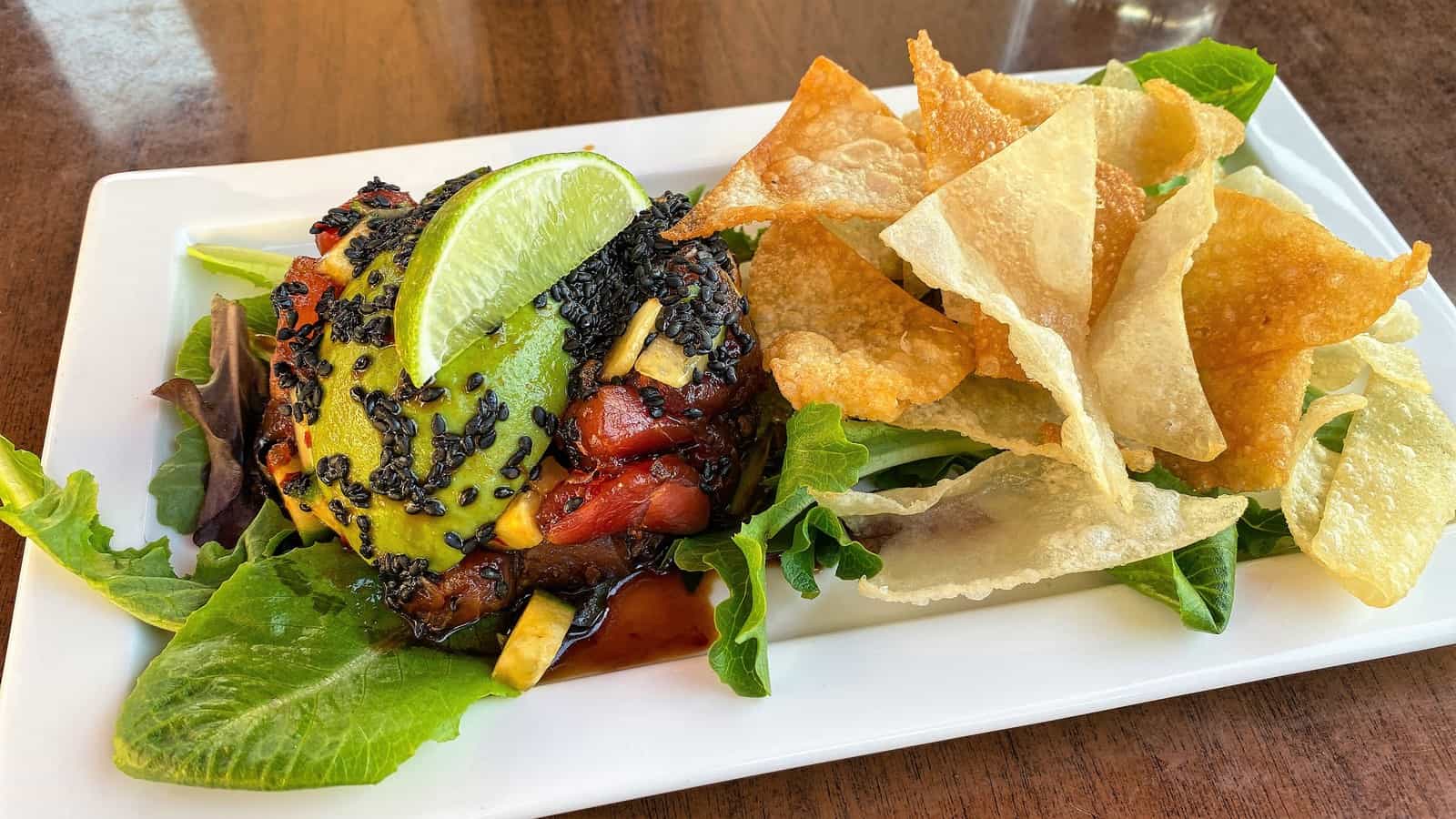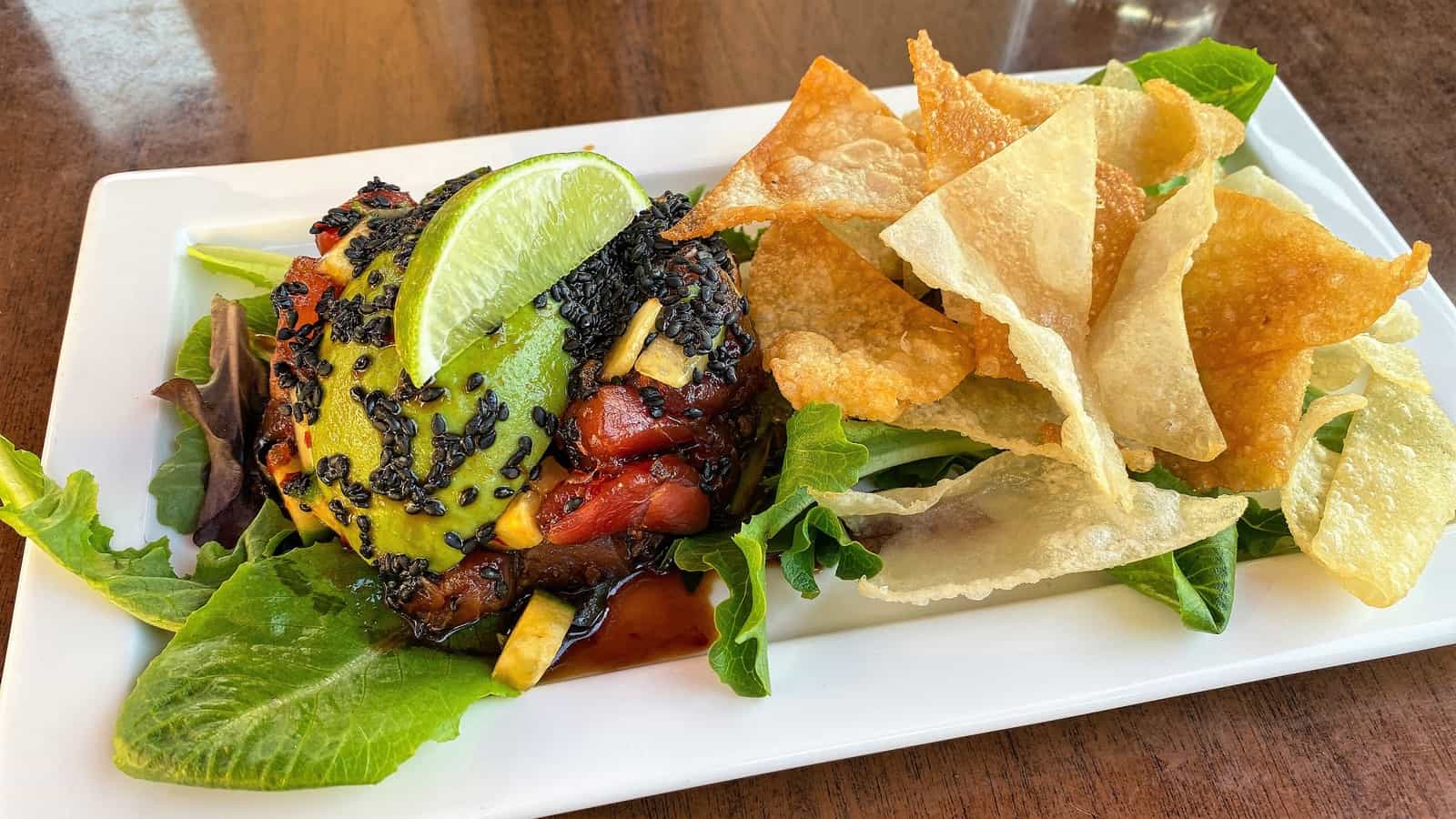 Checkout Danville and Have Breakfast at the Sideboard
Lastly, before leaving the area, check out the small town of Danville and have breakfast or brunch at the Sideboard Neighborhood Kitchen Restaurant. Danville's historic downtown district is serene and walkable. Additionally, Danville has a restored 1891 Southern Pacific Depot. Similarly, they too have an amazing Saturday farmer's market just like Pleasanton.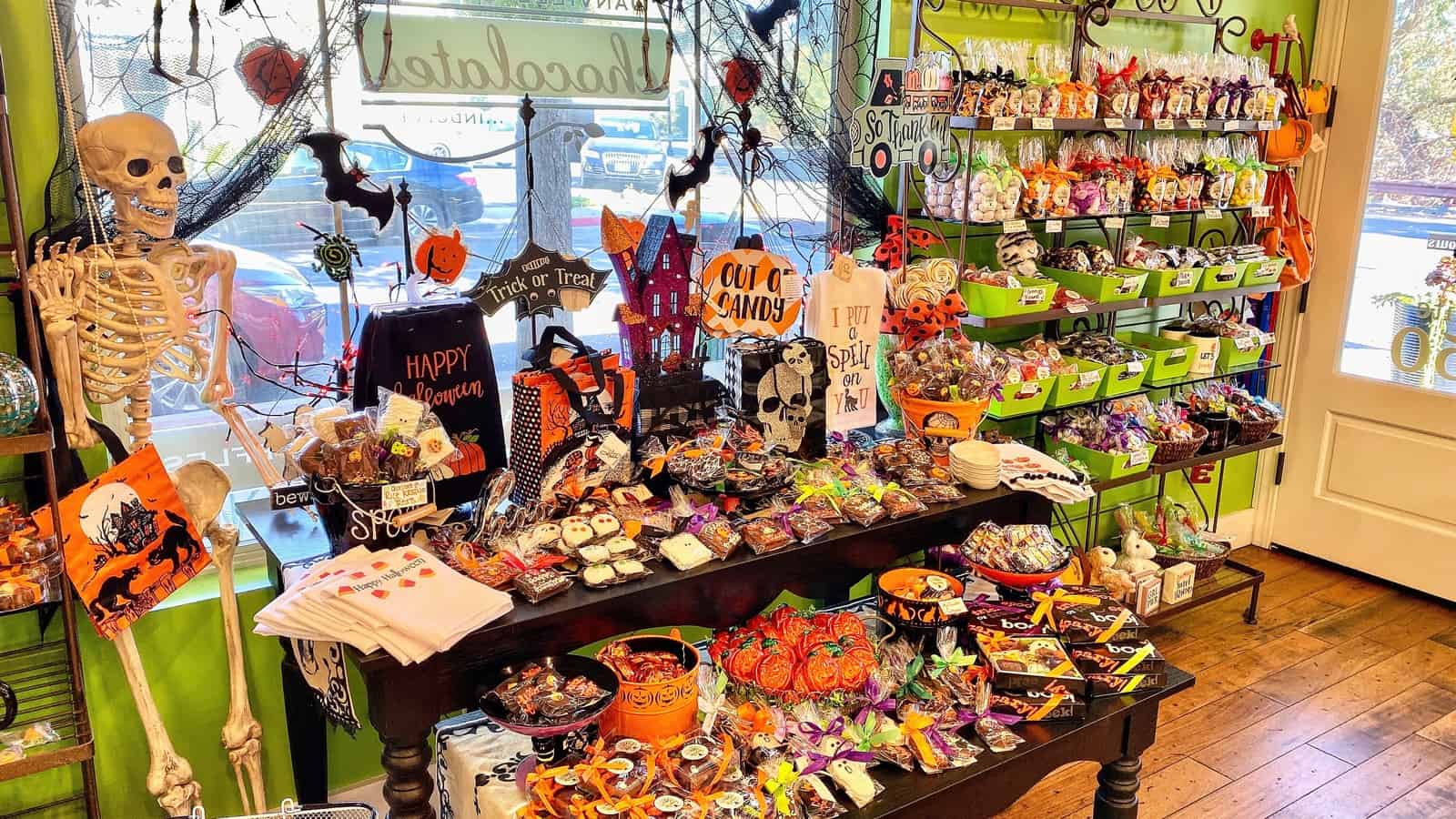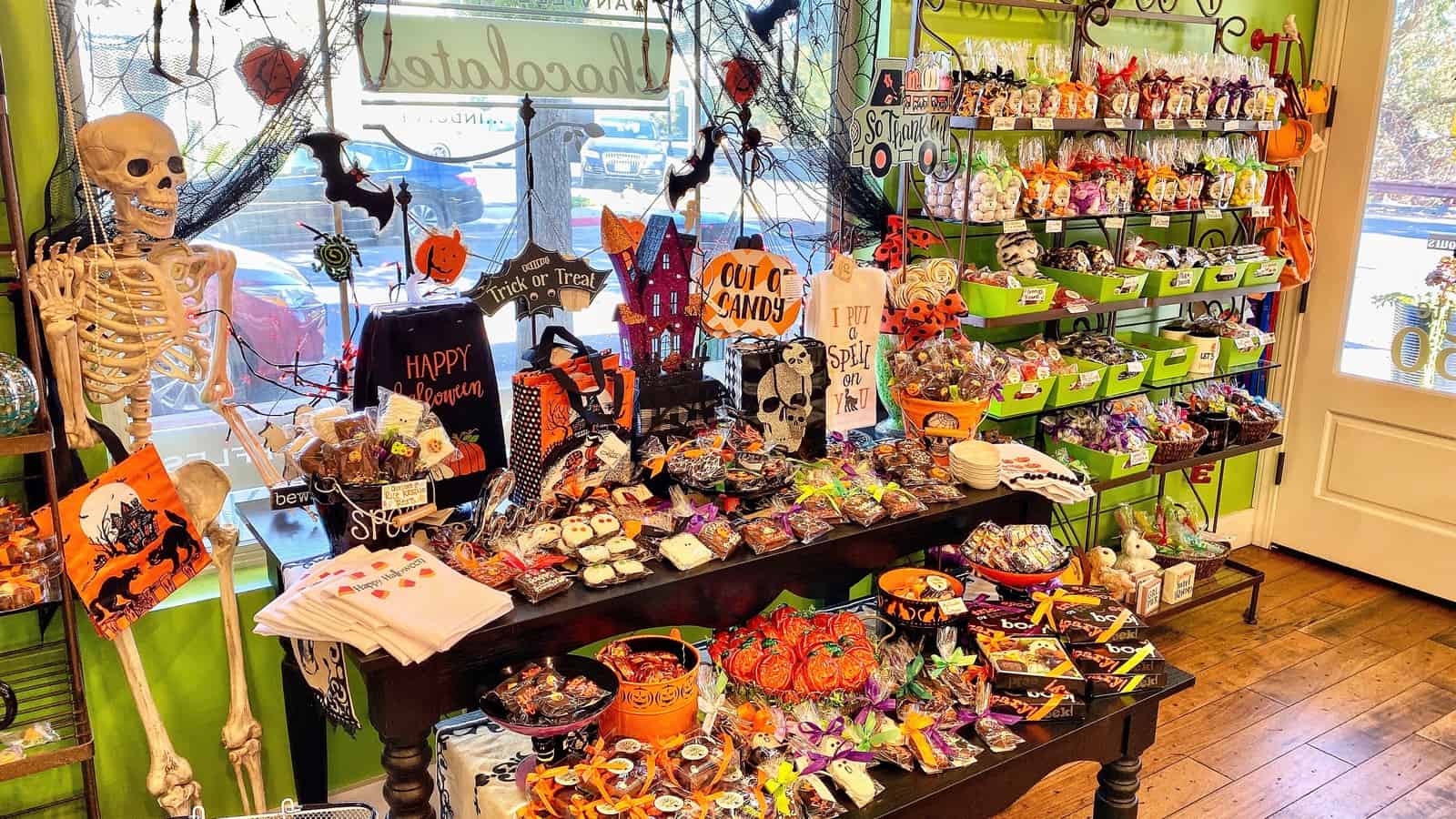 Sideboard Neighborhood Kitchen is a cozy and eclectic restaurant where you feel as though you are eating at a relative's house. Moreover, the restaurant has amazing fresh-baked pastries accompanied by an extensive coffee and tea menu. Additionally, they serve rustic comfort food prepared from scratch. Plus, they served homemade preserves.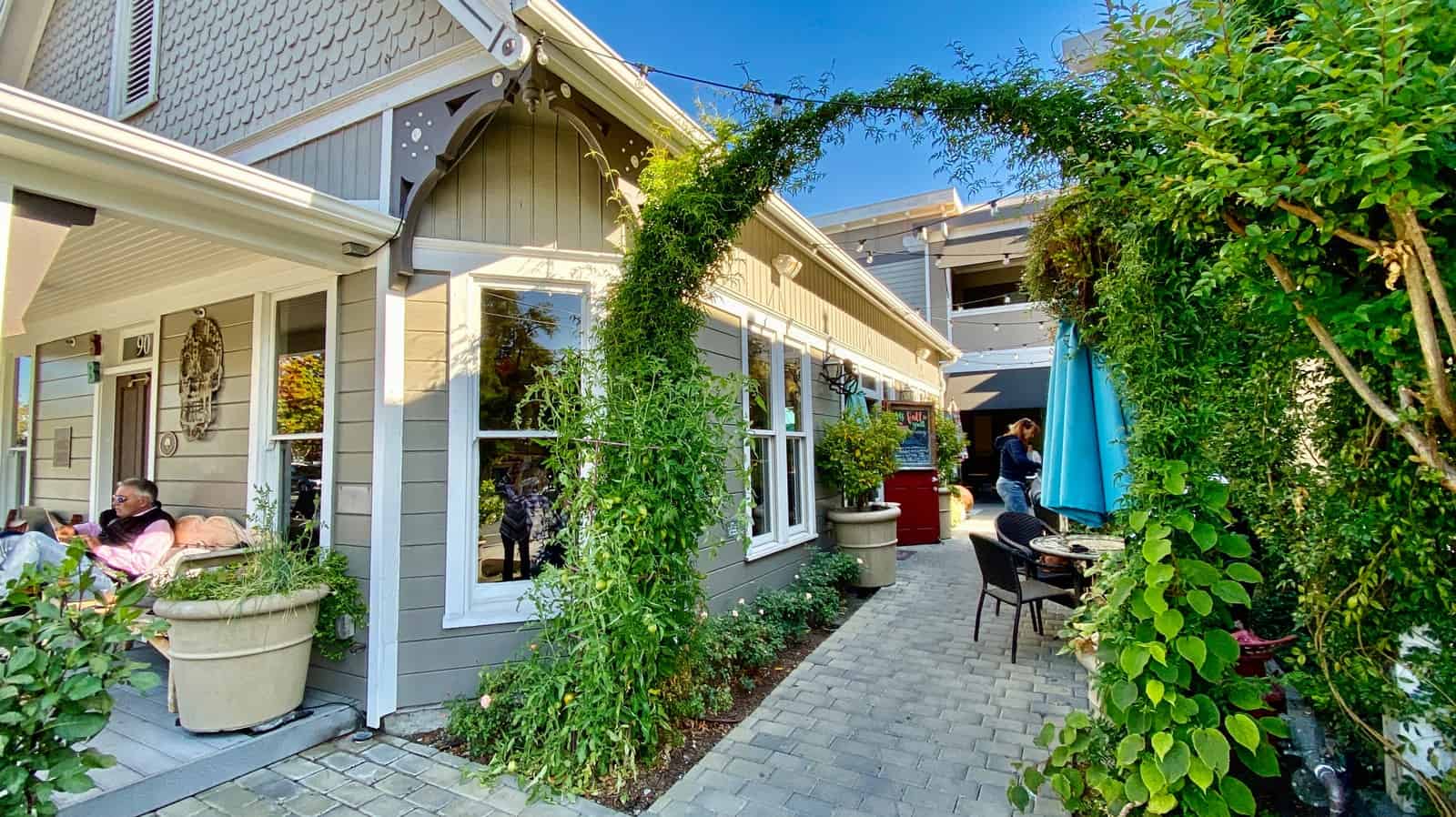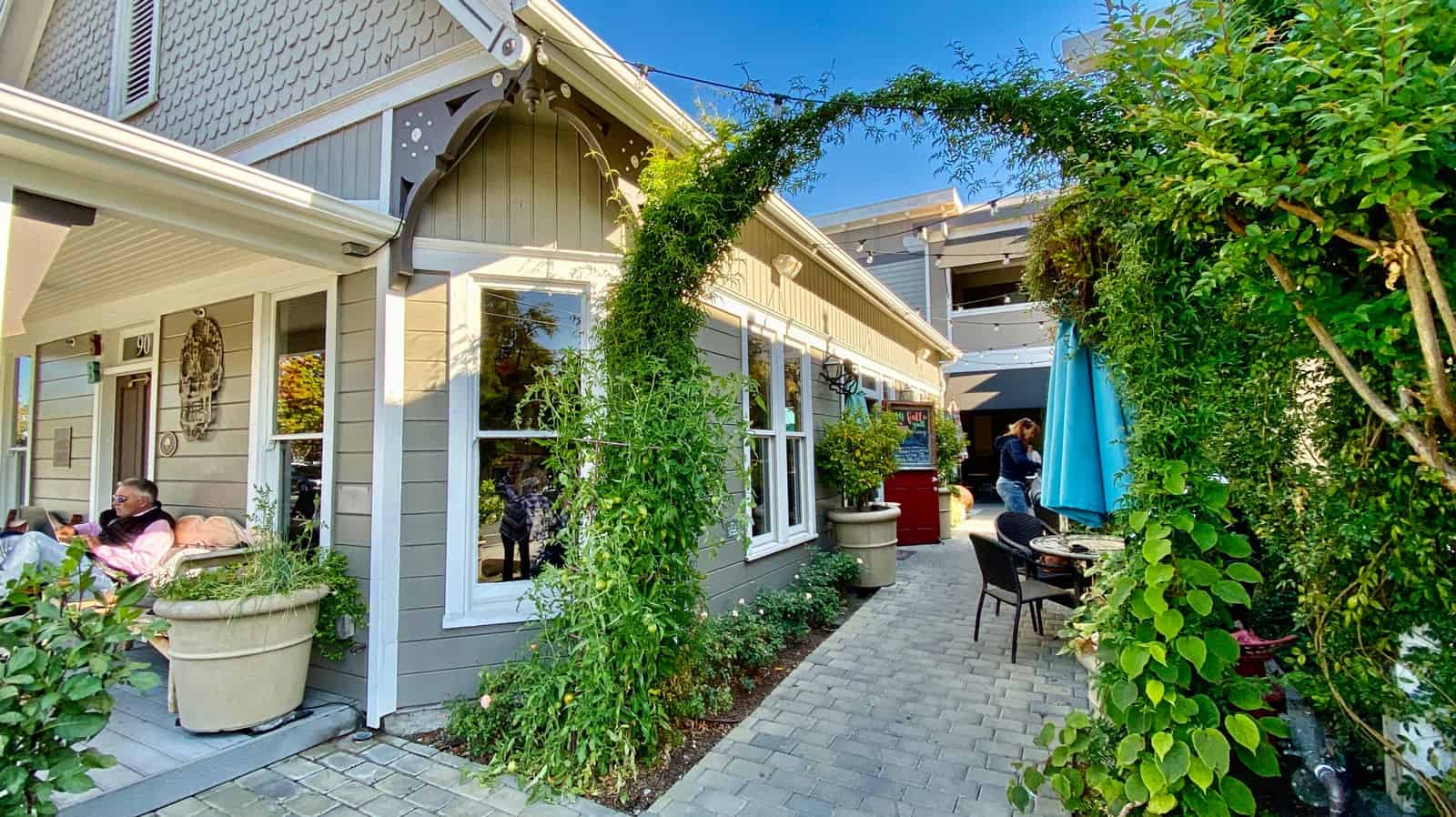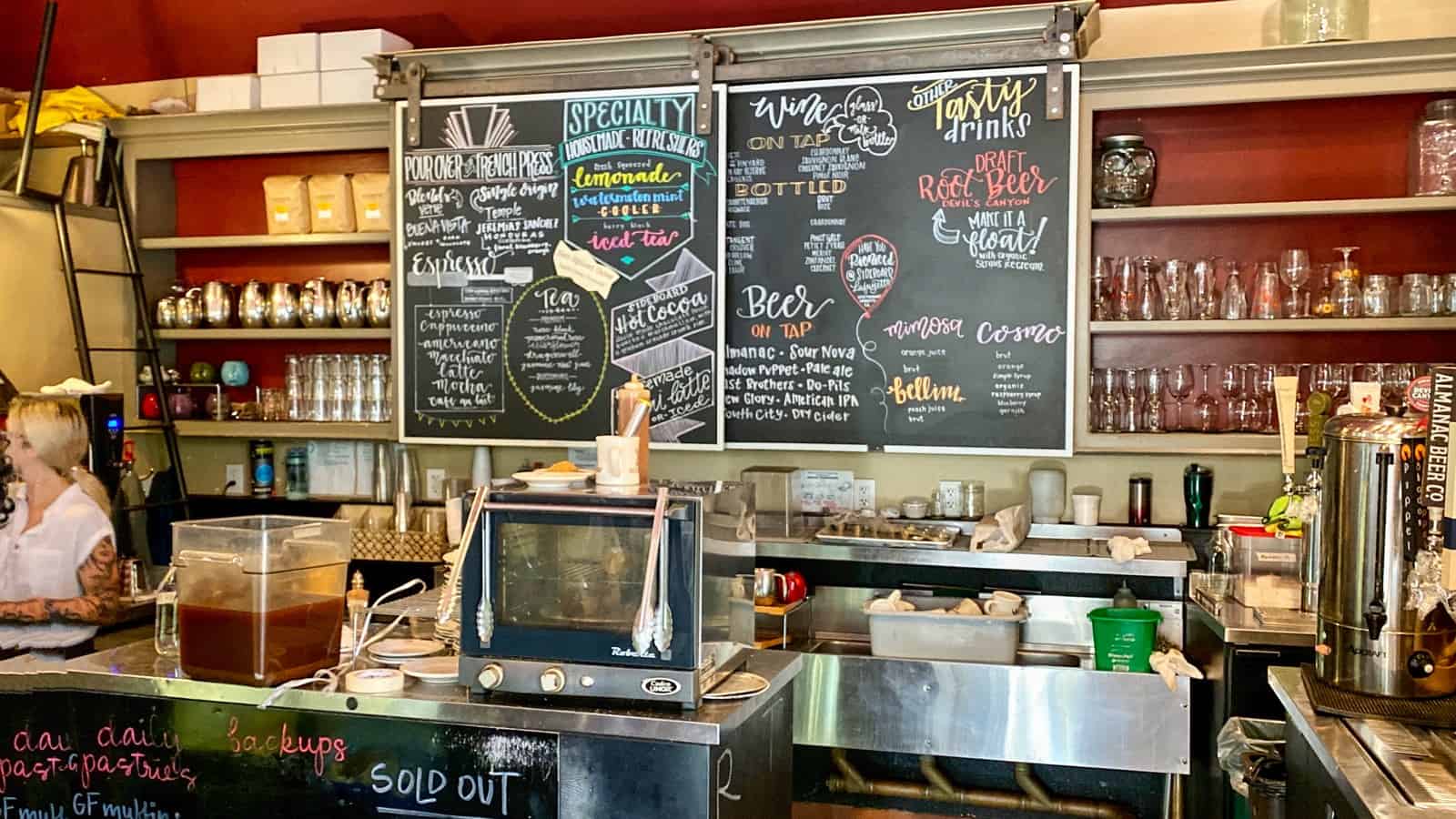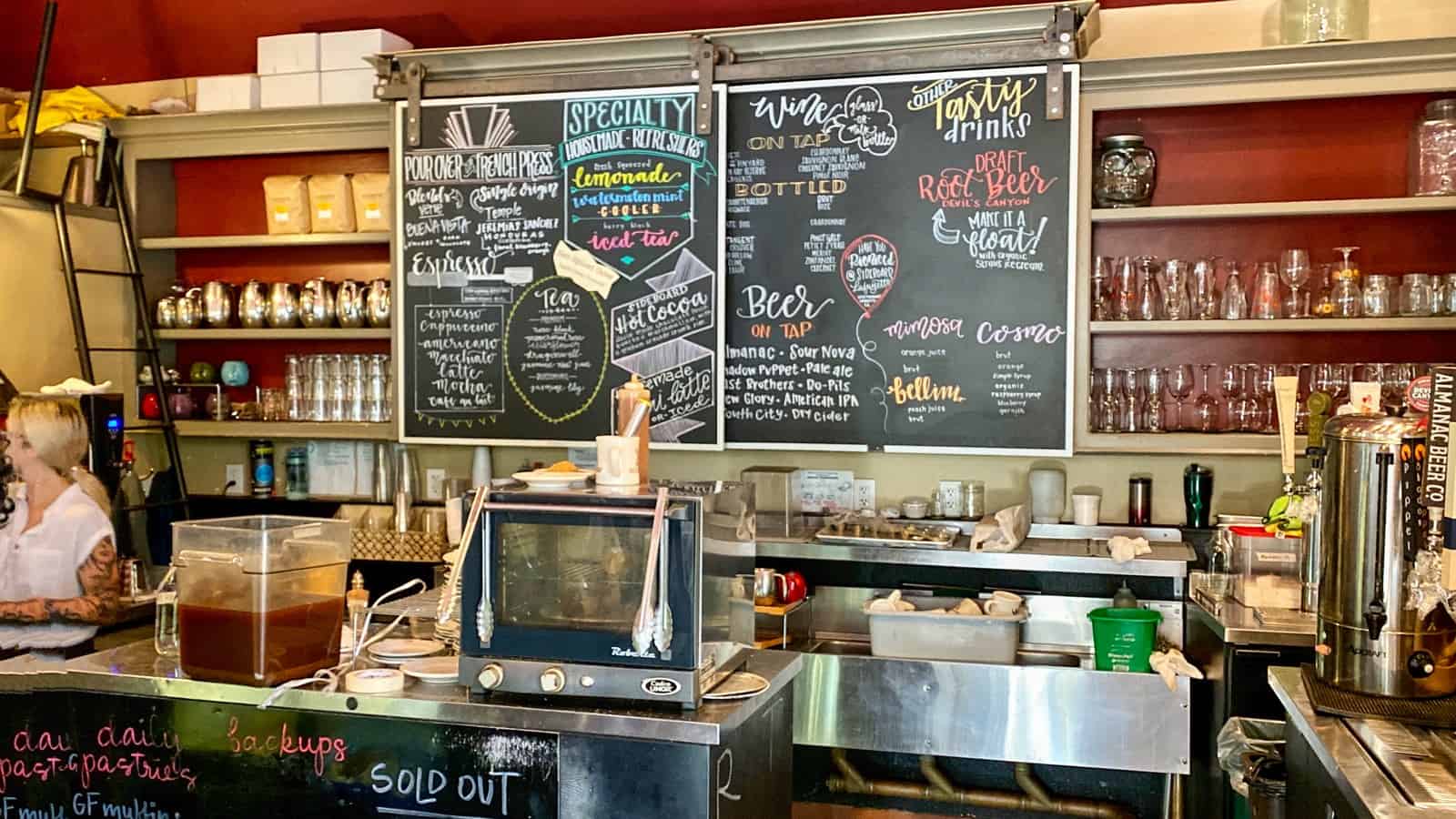 For our visit, we had cappuccinos, a salad, and a to-die-for cinnamon cake. It was so good we bought a second piece and ate it too.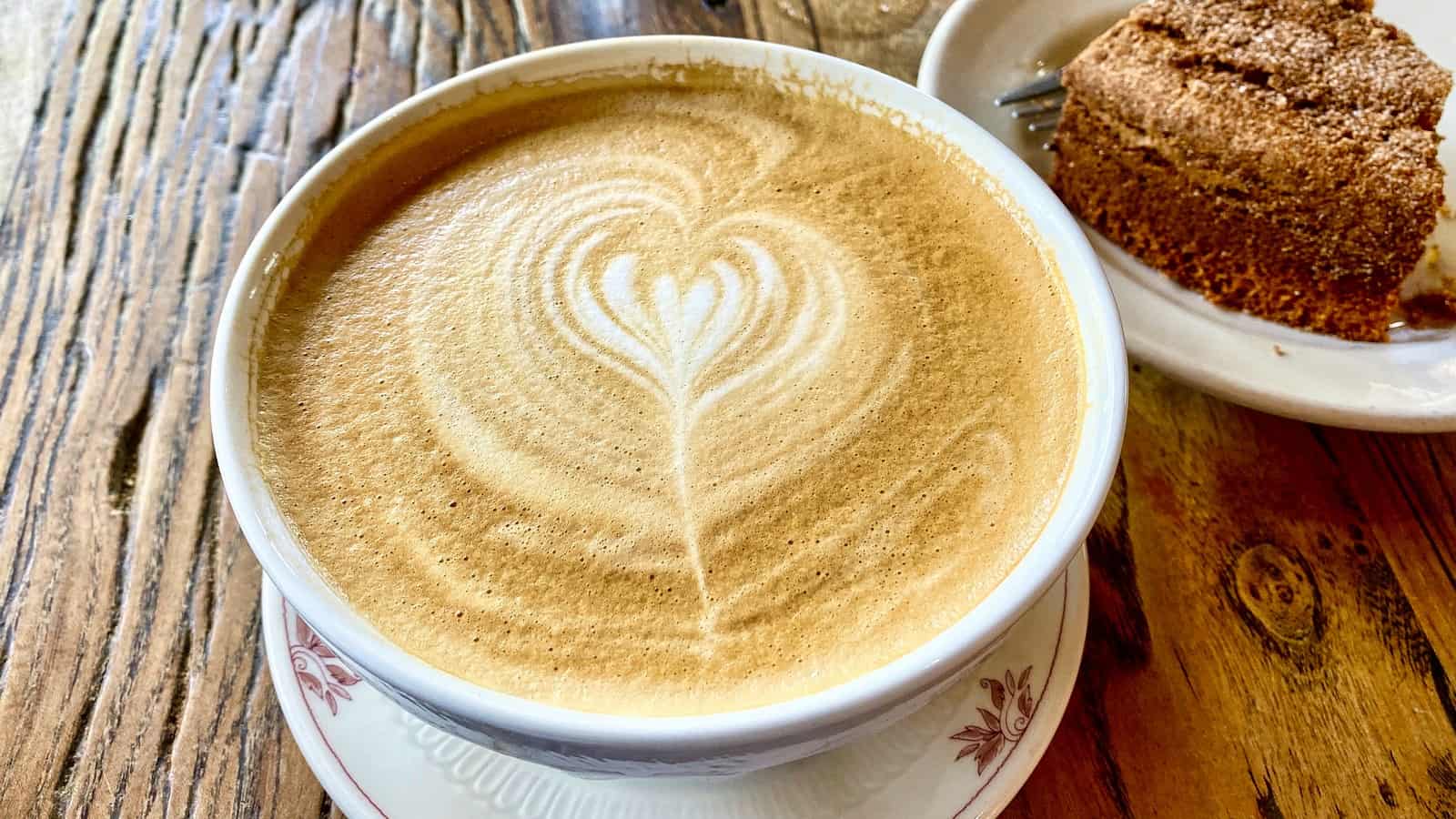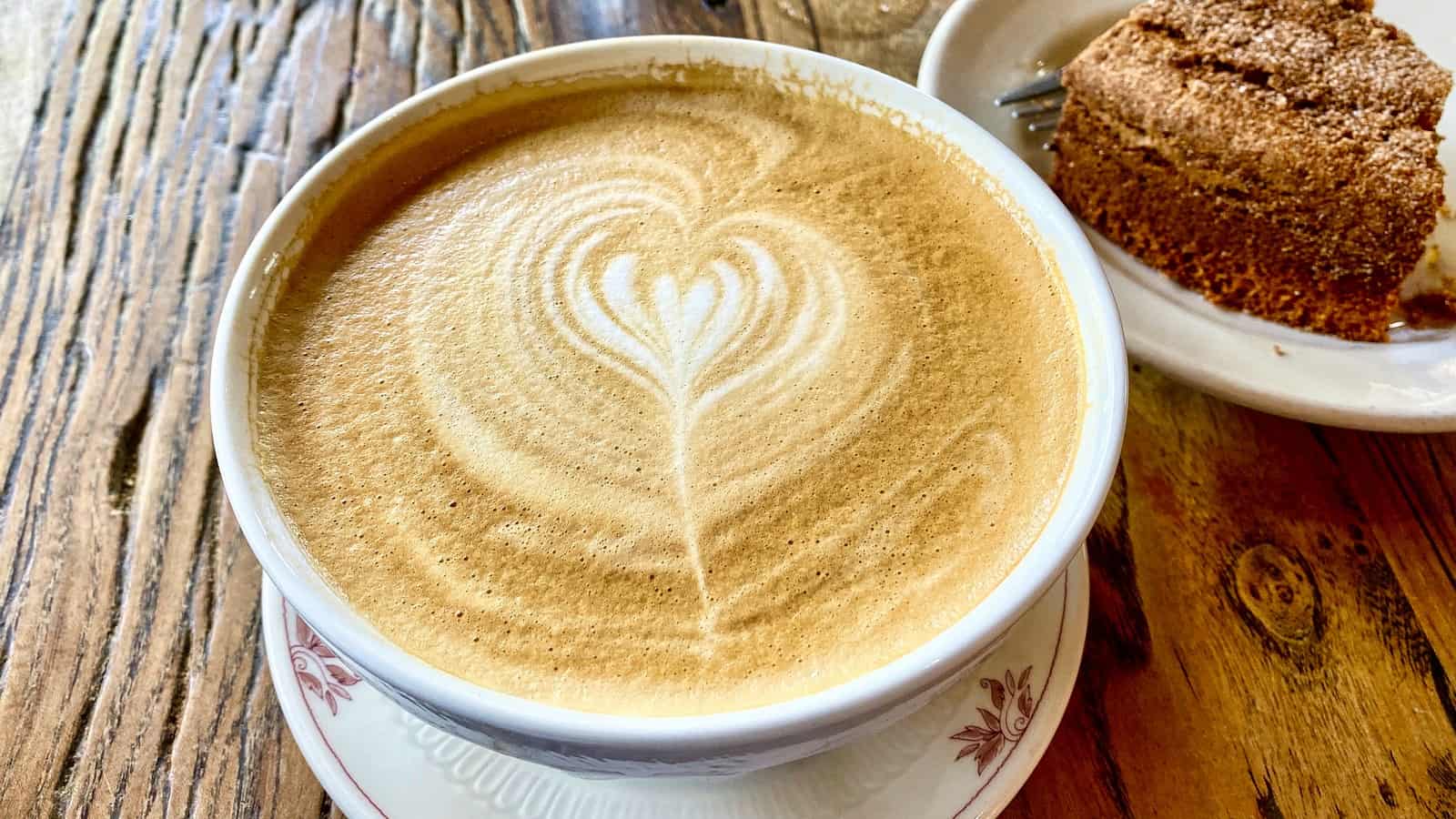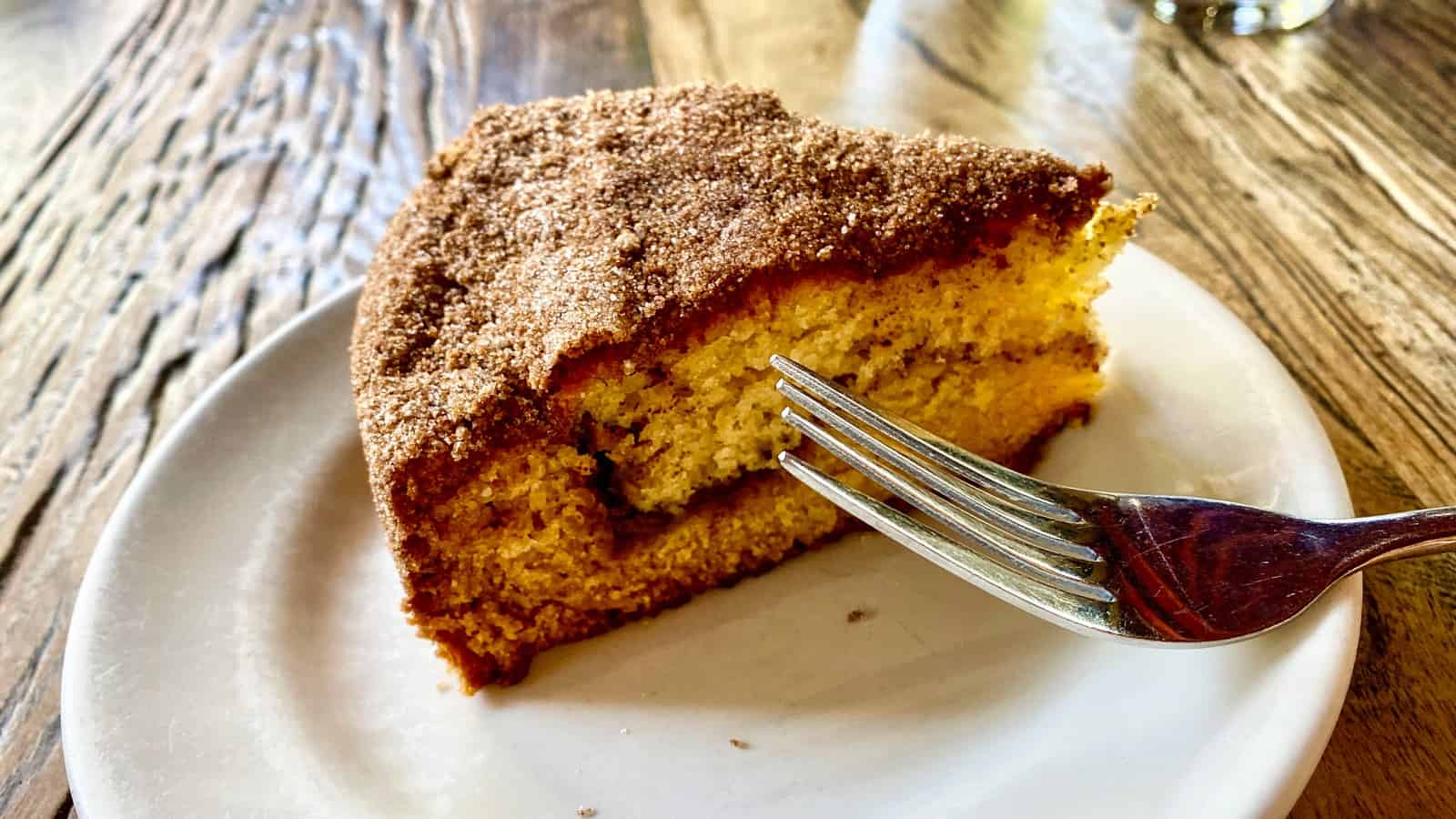 So, the word sideboard comes from the piece of furniture that grandma kept everything for setting a casual family dining table. This restaurant is a neighborhood family restaurant. That was evident when I visited the restroom. Thus alongside the adult commode was a pint-sized commode with its own tp dispenser.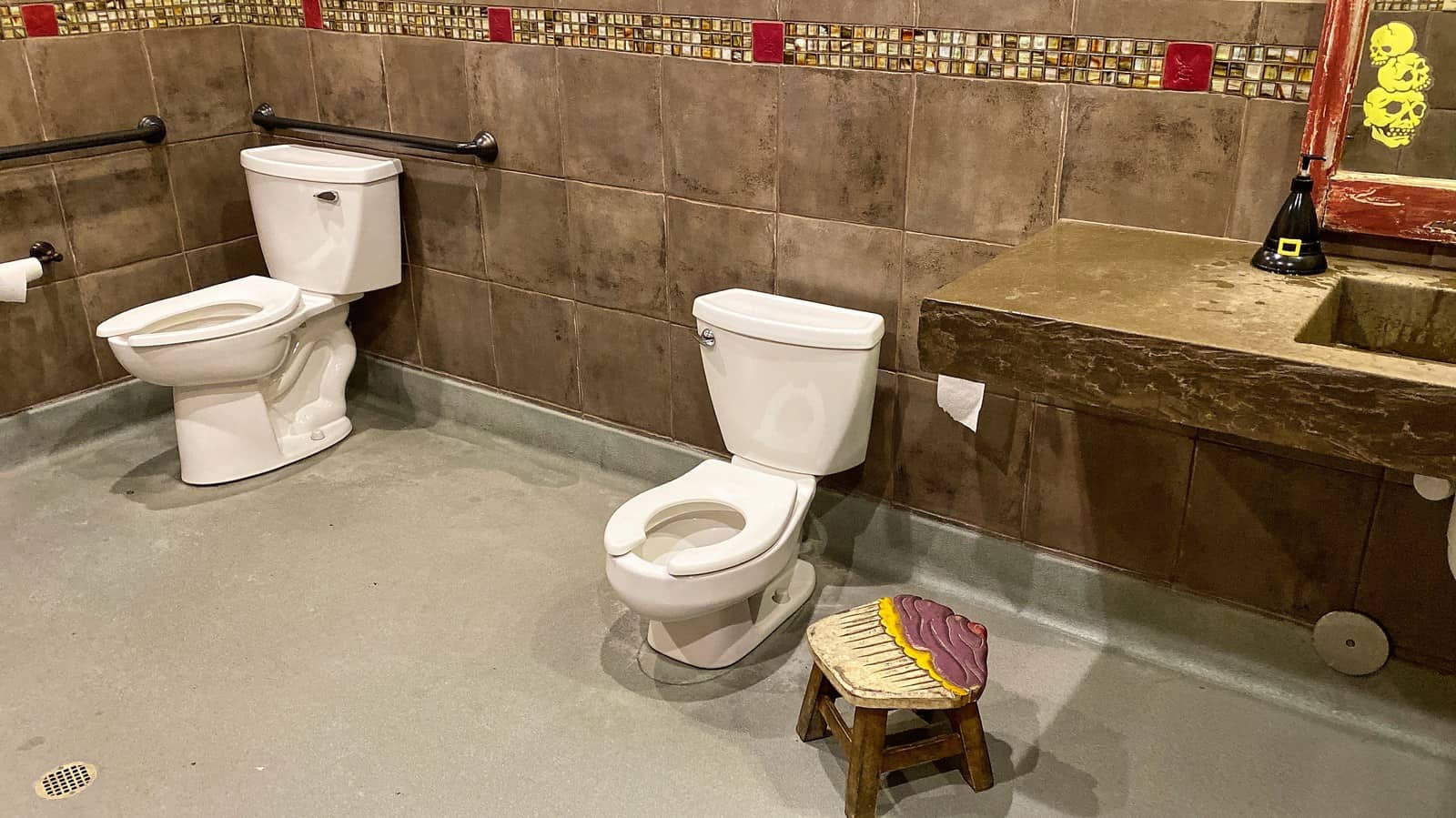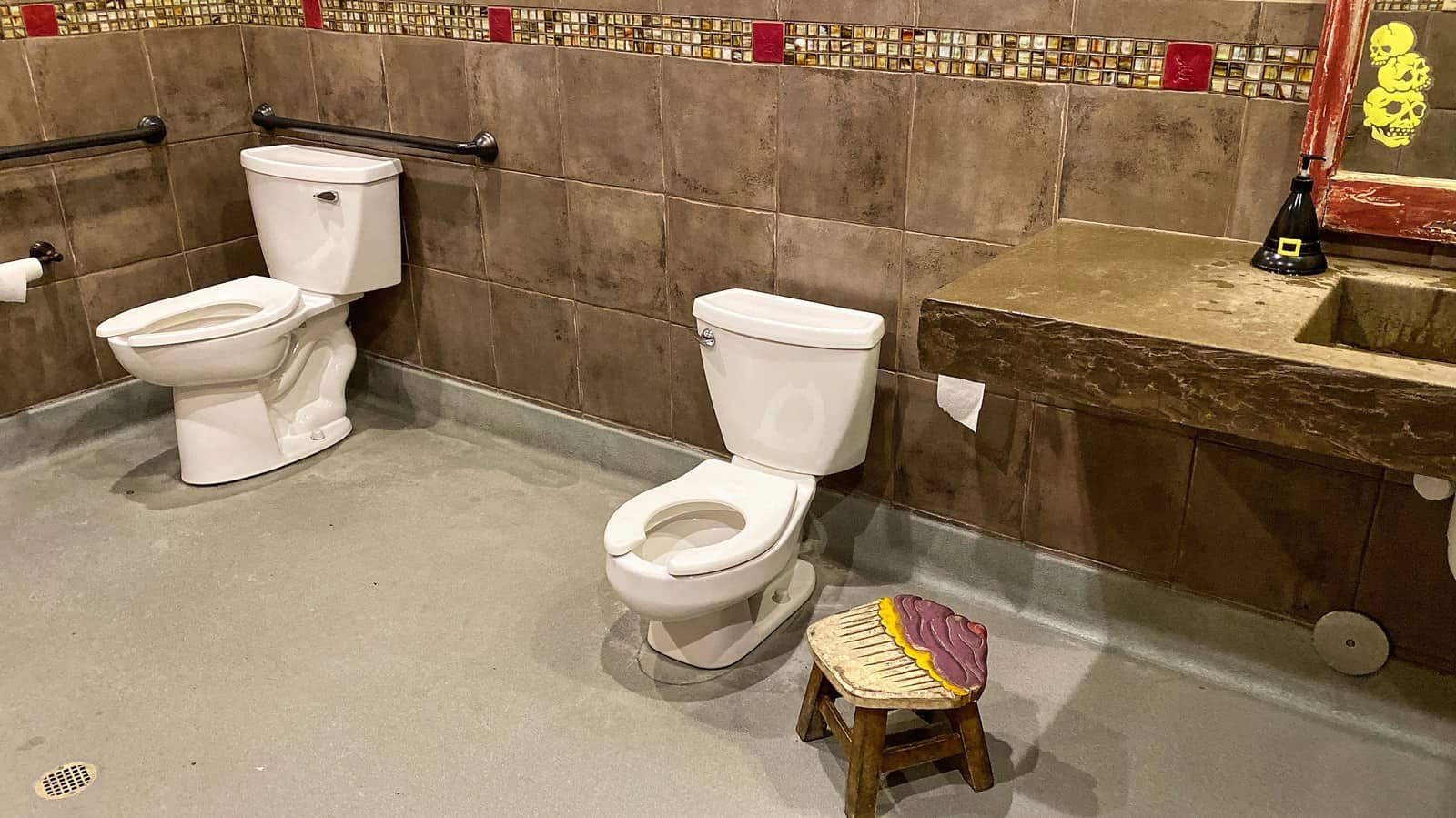 Tri-Valley and Livermore Wine
Tri-Valley and the Livermore wine area are so close to San Fransico you would think the area would be packed with tourists, but it's not. At least not yet. So, we really felt we stumbled upon a hidden gem. The wine tasting fees are reasonable, and the wine amazing. Additionally, the towns making up the tri-valley area are quaint with unique shops and amazing restaurants. What's not to love!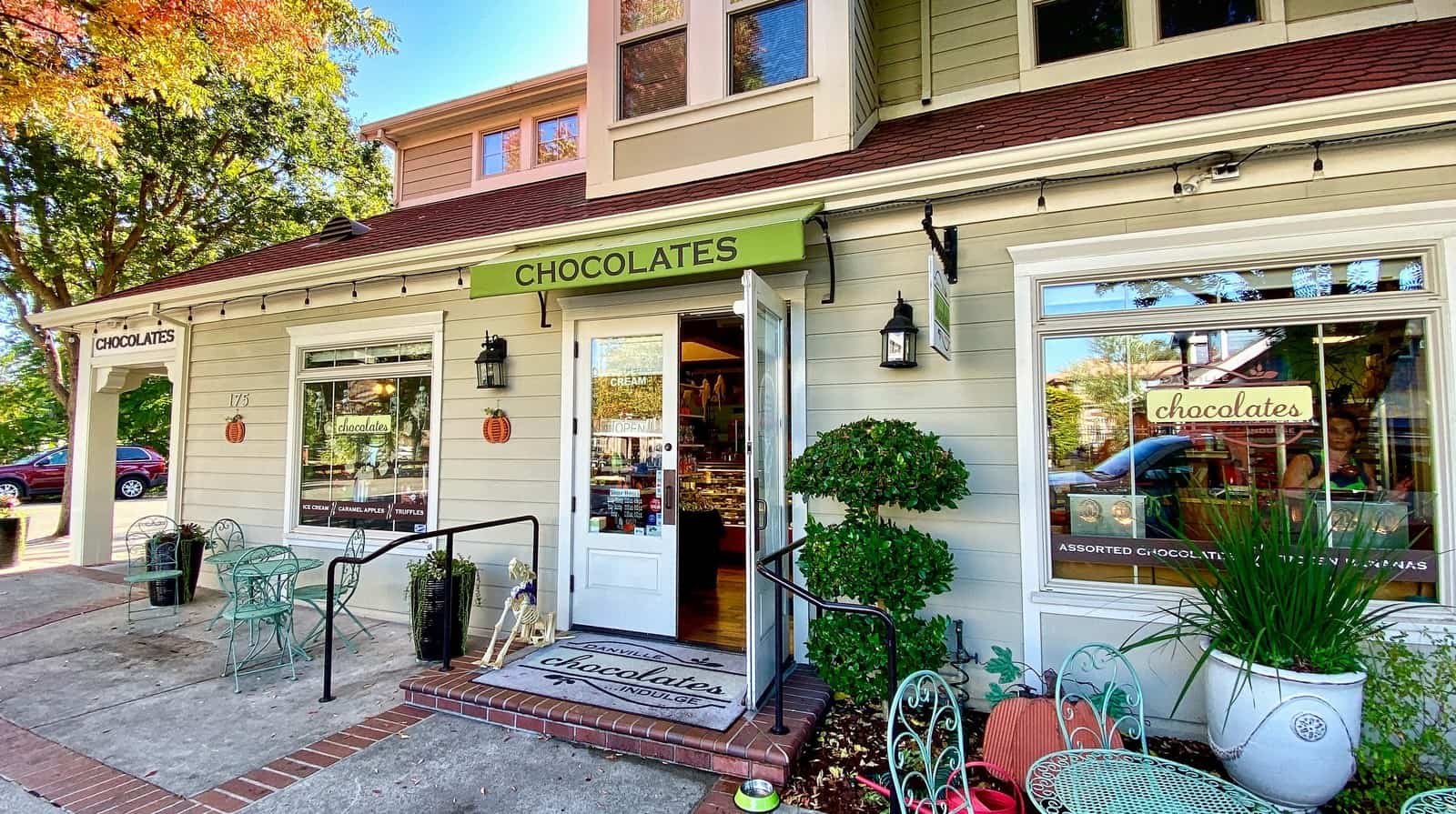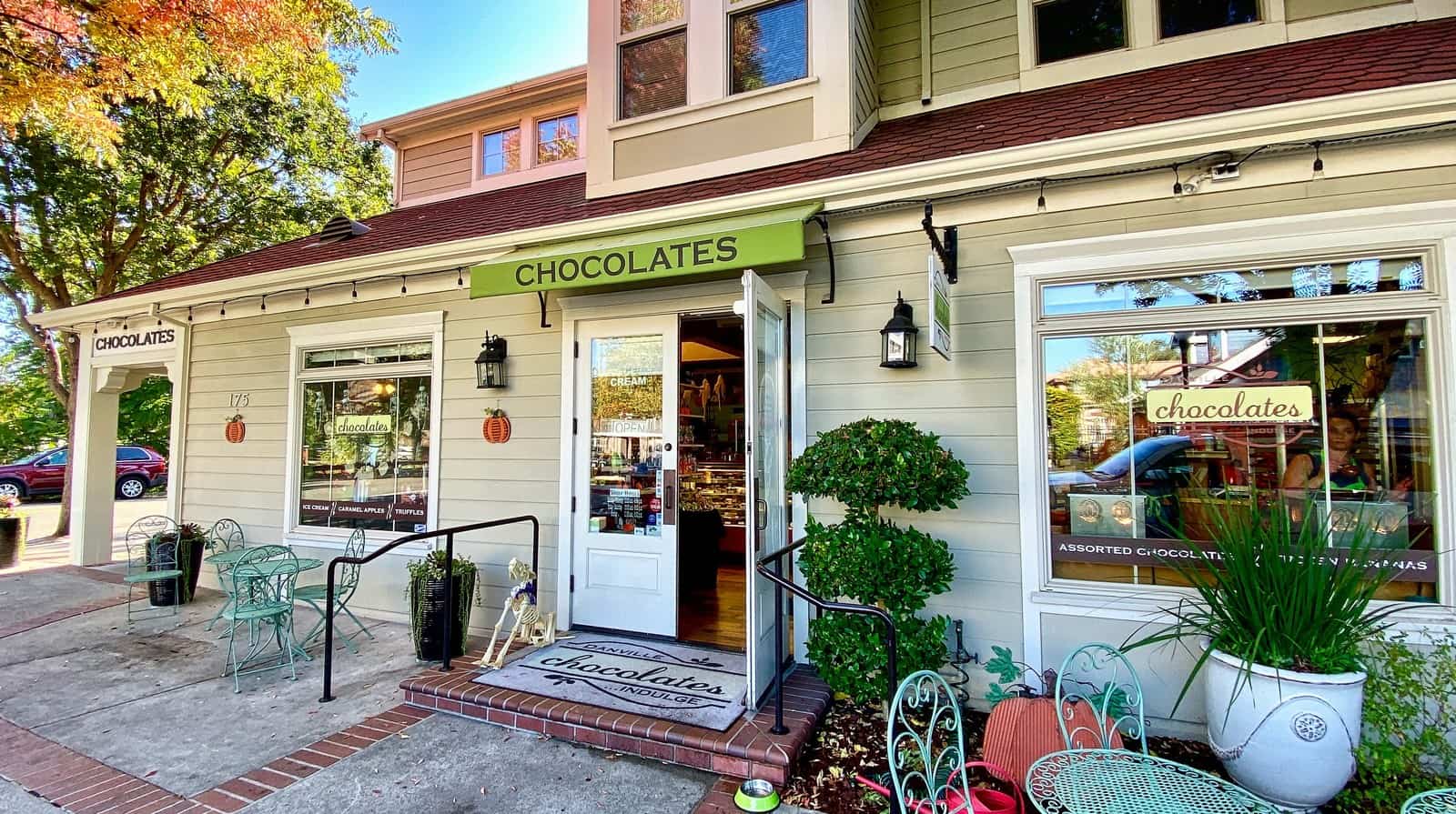 Be sure and check our Napa's neighbor – Our visit to Sonoma. Or for some outdoor type adventure, our Yosemite & Sequoia visit.
QUICK ANSWERS
What is in the Guinness book of world record as the world's oldest that resides in a Livermore firehouse?
Livermore has the world's oldest working lightbulb (Centennial Bulb) that is in a Livermore firehouse.
What is unique about Livermore's wine region?
Most of California's wine regions run north to the south however Livermore's wine region runs east to west.
---