Miguel Illescas
Miguel Illescas Art Gallery had its grand opening last week which my wife and I attended. What a wonderful display of art. I have to say that we were a little biased since my art instructor, Alberto Soriano, was displaying some of his oil work. The artists were present along with many other Cuenca artisans. Like any opening, they served some very nice Ecuadorian wine. A majority of space had his work since this was Illescas's gallery.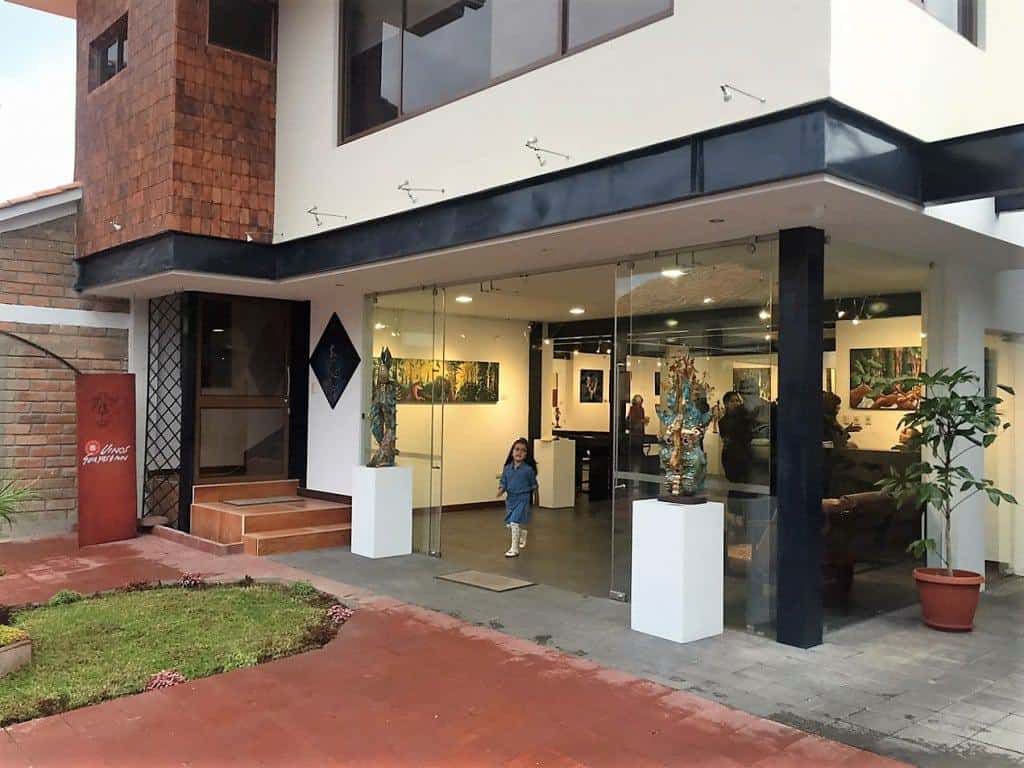 Multiple Formats
It was fascinating how there were so many different types of media including oil, metal, and cloth. Miguel works with many materials for his art. He does both 2D and 3D. Miguel uses metal, plastic, wood and chromatic solutions. He is award winning and has had many shows in both Ecuador and the US.
You can't miss this gallery located on the far east end of Calle Large. Just look for the large metal statue on the outside.
There is also great music in Cuenca.